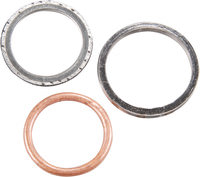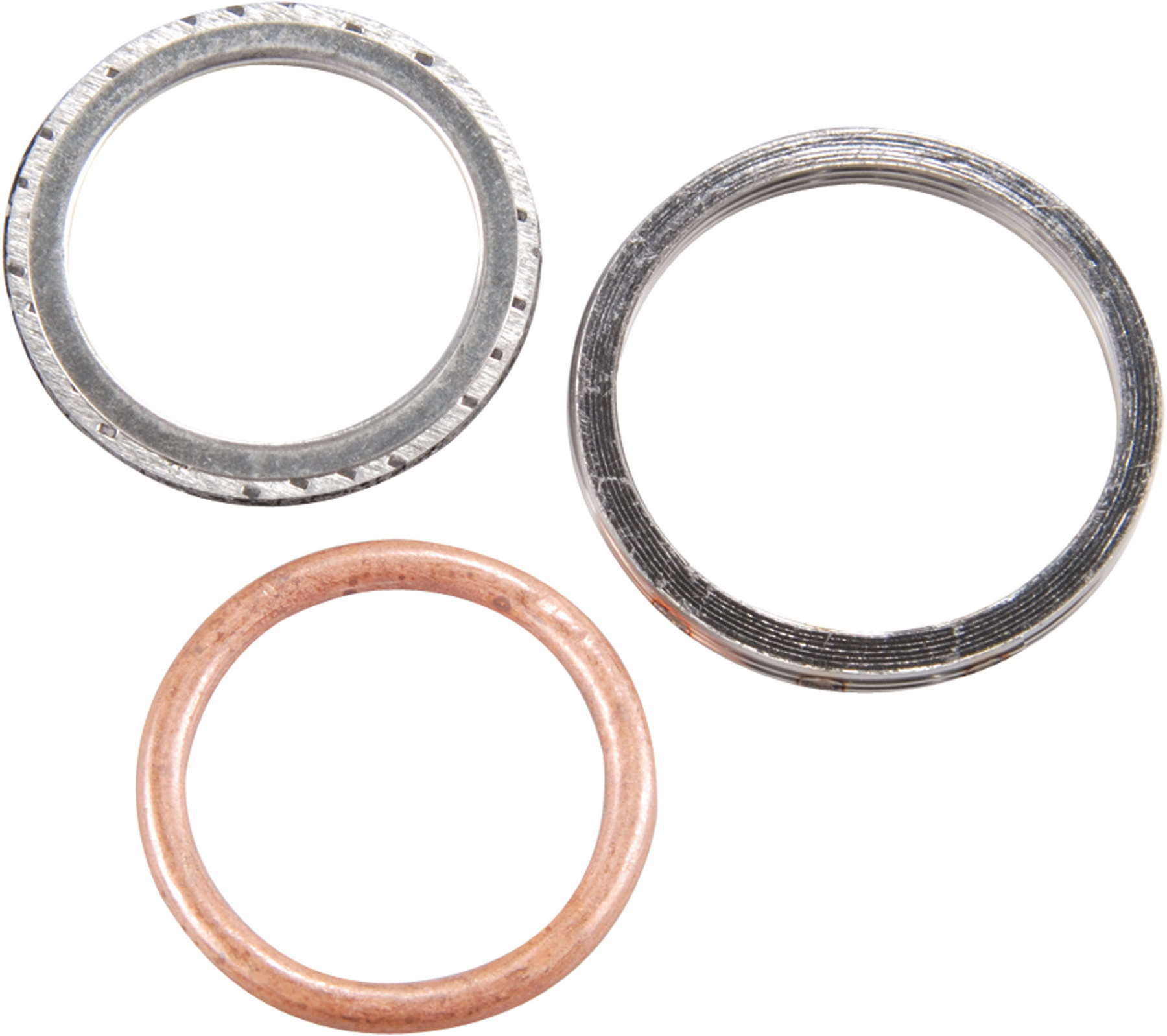 EXHAUST GASKET CYL./MANIF
VAR. MODELS
Please remember that "Last chance" items can sell out fast, especially when the price has been slashed and the clothes sizes you are looking for are popular. "Last chance" items may no longer be available in all Louis stores!
The item is in stock and will be delivered in 2-5 working days. Note: Stocks are updated online every hour on working days from 7 a.m. to 8 p.m., so there is a good chance that the products are available if they appear online.
Available
Free delivery on orders over €199.00
2 year return policy
Fast delivery
EXHAUST GASKET CYL./MANIF
VAR. MODELS
ATHENA exhaust gaskets - between cylinder head and manifold:
High-quality exhaust manifold gasket between cylinder head and manifold.
Produced in OEM quality to the specifications of the Japanese motorcycle manufacturers.
Available for many different models.
Sold individually. You may need several gaskets for your bike.
Important: Where original part numbers (OEM numbers) are listed, this is only for the purpose of comparison. Our exhaust gaskets are NOT OEM parts!
The illustration is only intended as an example.
Product
Art. No.
Availability
Price
Actions
EXHAUST GASKET
10042926

The item is in stock and will be delivered in 2-5 working days. Note: Stocks are updated online every hour on working days from 7 a.m. to 8 p.m., so there is a good chance that the products are available if they appear online.

Available

€3.99 1
EXHAUST GASKET CYL./MANIF - VAR. MODELS
10042250

The item is in stock and will be delivered in 2-5 working days. Note: Stocks are updated online every hour on working days from 7 a.m. to 8 p.m., so there is a good chance that the products are available if they appear online.

Available

Please remember that "Last chance" items can sell out fast, especially when the price has been slashed and the clothes sizes you are looking for are popular. "Last chance" items may no longer be available in all Louis stores!

€5.99

1 €3.99 1
EXHAUST GASKET CYL./MANIF - VARIOUS MODELS 26X33X4
10042247

The item is in stock and will be delivered in 2-5 working days. Note: Stocks are updated online every hour on working days from 7 a.m. to 8 p.m., so there is a good chance that the products are available if they appear online.

Available

€2.99 1
EXHAUST GASKET CYL/MANIF. - 14181-05010/020 SUZUKI
10042937

The item is in stock and will be delivered in 2-5 working days. Note: Stocks are updated online every hour on working days from 7 a.m. to 8 p.m., so there is a good chance that the products are available if they appear online.

Available

€3.99 1
EXHAUST GASKET CYL/MANIF. - 18291-216-000 VAR. HO MOD
10042902

The item is in stock and will be delivered in 2-5 working days. Note: Stocks are updated online every hour on working days from 7 a.m. to 8 p.m., so there is a good chance that the products are available if they appear online.

Available

€4.99 1
EXHAUST GASKET CYL/MANIF. - 18291-236-000 HONDA
10042906

The item is in stock and will be delivered in 2-5 working days. Note: Stocks are updated online every hour on working days from 7 a.m. to 8 p.m., so there is a good chance that the products are available if they appear online.

Available

€3.99 1
EXHAUST GASKET CYL/MANIF. - 18291-254-000
10042900

The item is in stock and will be delivered in 2-5 working days. Note: Stocks are updated online every hour on working days from 7 a.m. to 8 p.m., so there is a good chance that the products are available if they appear online.

Available

€3.99 1
EXHAUST GASKET CYL/MANIF. - 256-14613-00
10042911

The item is in stock and will be delivered in 2-5 working days. Note: Stocks are updated online every hour on working days from 7 a.m. to 8 p.m., so there is a good chance that the products are available if they appear online.

Available

€3.99 1
EXHAUST GASKET CYL/MANIF. - 341-14613-00
10042914

The item is in stock and will be delivered in 2-5 working days. Note: Stocks are updated online every hour on working days from 7 a.m. to 8 p.m., so there is a good chance that the products are available if they appear online.

Available

€3.99 1
EXHAUST GASKET CYL/MANIF. - 4H7-14613-00 YAMAHA
10042916

The item is in stock and will be delivered in 2-5 working days. Note: Stocks are updated online every hour on working days from 7 a.m. to 8 p.m., so there is a good chance that the products are available if they appear online.

Available

€4.99 1
EXHAUST GASKET CYL/MANIF. - 4X7-14613-00
10042936

The item is in stock and will be delivered in 2-5 working days. Note: Stocks are updated online every hour on working days from 7 a.m. to 8 p.m., so there is a good chance that the products are available if they appear online.

Available

€3.99 1
EXHAUST GASKET CYL/MANIF. - GL 500/1000/1100/1200
10042909

The item is in stock and will be delivered in 2-5 working days. Note: Stocks are updated online every hour on working days from 7 a.m. to 8 p.m., so there is a good chance that the products are available if they appear online.

Available

€4.99 1
EXHAUST GASKET CYL/MANIF. - HONDA XL 1000 VARADERO
10042927

The item is in stock and will be delivered in 2-5 working days. Note: Stocks are updated online every hour on working days from 7 a.m. to 8 p.m., so there is a good chance that the products are available if they appear online.

Available

€3.99 1
EXHAUST GASKET CYL/MANIF. - VARIOUS BMW MODELS
10042907

The item is in stock and will be delivered in 2-5 working days. Note: Stocks are updated online every hour on working days from 7 a.m. to 8 p.m., so there is a good chance that the products are available if they appear online.

Available

€3.99 1
EXHAUST GASKET CYL/MANIF. - VARIOUS HONDA
10042908

The item is in stock and will be delivered in 2-5 working days. Note: Stocks are updated online every hour on working days from 7 a.m. to 8 p.m., so there is a good chance that the products are available if they appear online.

Available

€2.99 1
EXHAUST GASKET CYL/MANIF. - VARIOUS HONDA MODELS
10042918

The item is in stock and will be delivered in 2-5 working days. Note: Stocks are updated online every hour on working days from 7 a.m. to 8 p.m., so there is a good chance that the products are available if they appear online.

Available

€4.99 1
EXHAUST GASKET CYL/MANIF. - VARIOUS KAWASAKI MODELS
10042942

The item is in stock and will be delivered in 2-5 working days. Note: Stocks are updated online every hour on working days from 7 a.m. to 8 p.m., so there is a good chance that the products are available if they appear online.

Available

€4.99 1
EXHAUST GASKET CYL/MANIF. - VARIOUS MODELS
10042943

The item is in stock and will be delivered in 2-5 working days. Note: Stocks are updated online every hour on working days from 7 a.m. to 8 p.m., so there is a good chance that the products are available if they appear online.

Available

€4.99 1
EXHAUST GASKET CYL/MANIF. - VARIOUS MODELS
10042944

The item is in stock and will be delivered in 2-5 working days. Note: Stocks are updated online every hour on working days from 7 a.m. to 8 p.m., so there is a good chance that the products are available if they appear online.

Available

€3.99 1
EXHAUST GASKET - YAMAHA / KAWASAKI VARIOUS
10042931

The item is in stock and will be delivered in 2-5 working days. Note: Stocks are updated online every hour on working days from 7 a.m. to 8 p.m., so there is a good chance that the products are available if they appear online.

Available

€4.99 1
EXHAUST GASKET: KAWASAKI - 18067-013
10042932

The item is in stock and will be delivered in 2-5 working days. Note: Stocks are updated online every hour on working days from 7 a.m. to 8 p.m., so there is a good chance that the products are available if they appear online.

Available

€3.99 1
EXHAUST GASKET: SUZUKI - VARIOUS MODELS
10042933

The item is in stock and will be delivered in 2-5 working days. Note: Stocks are updated online every hour on working days from 7 a.m. to 8 p.m., so there is a good chance that the products are available if they appear online.

Available

€4.99 1
EXHAUST GASKET: Z650/1300 - 18067-004
10042930

The item is in stock and will be delivered in 2-5 working days. Note: Stocks are updated online every hour on working days from 7 a.m. to 8 p.m., so there is a good chance that the products are available if they appear online.

Available

€3.99 1