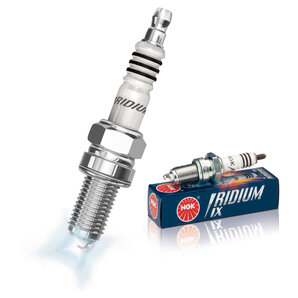 SPARK PLUG NGK IRIDIUM
Vergrößern
SPARK PLUG NGK IRIDIUM IX

CR8EIX
Catalogue page: 679
NGK IRIDIUM IX SPARK PLUGS
Spark plugs from NGK are a guarantee of premium quality!
More than 90% of all Japanese motorcycles are factory-fitted with NGK products!
A spark plug may seem a rather humble component, but its effect on consumption, startability and engine performance is huge. Vehicle manufacturers ...
Read more
Instructions/Guides
To view documents in pdf format, you need Adobe Acrobat Reader version 5.0 or above.
You can download this software free of charge on the Adobe website download free of charge.
4.26 out of 5 stars
182
182
Current calendar week: 42
As at:Oct 20, 2018, 8:57 PM
1 Price comparison with current recommended retail price.
2
This may also interest you