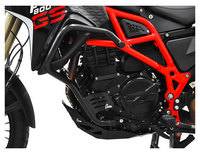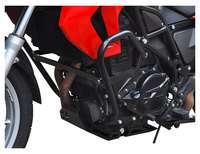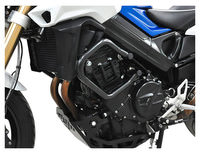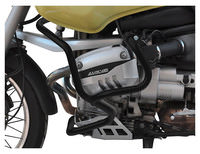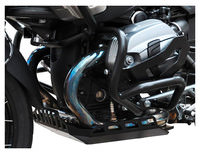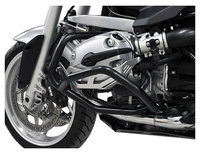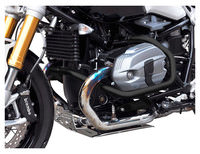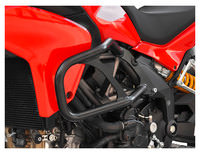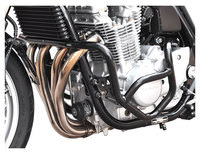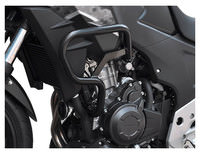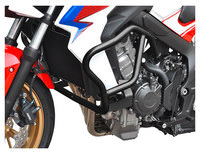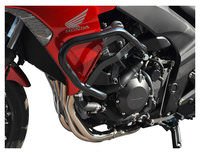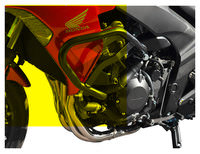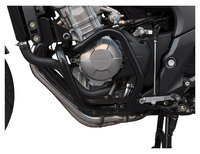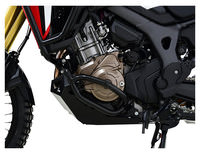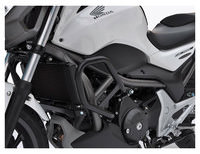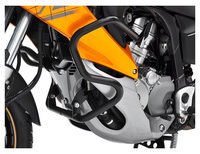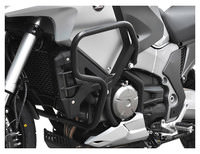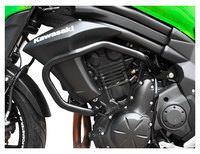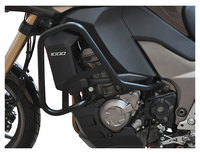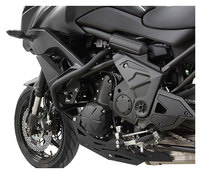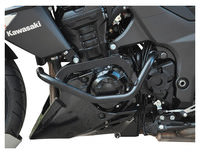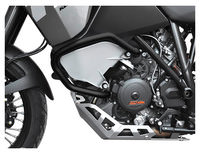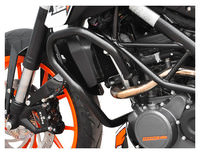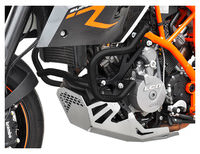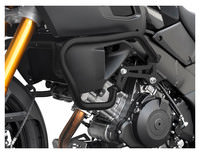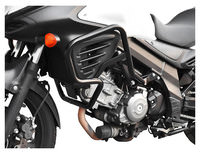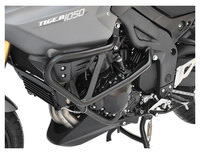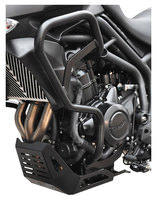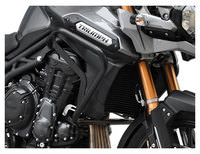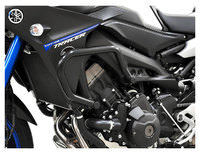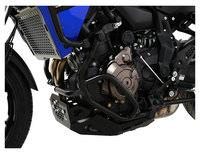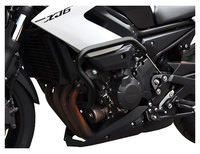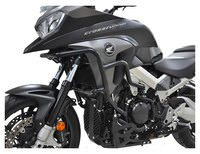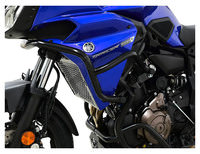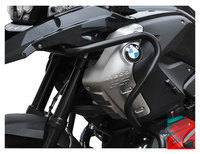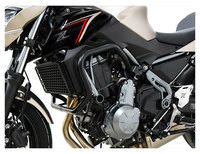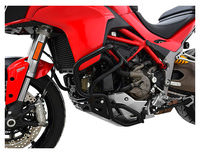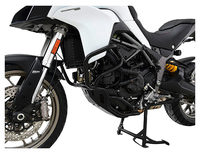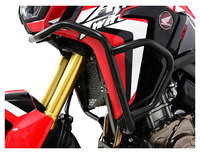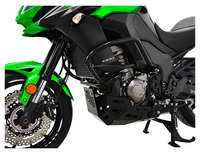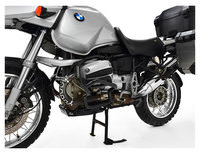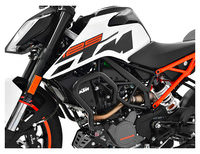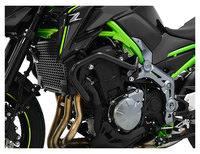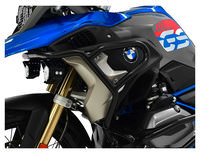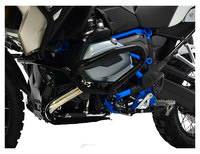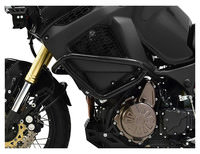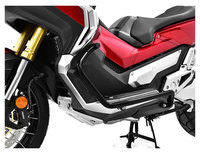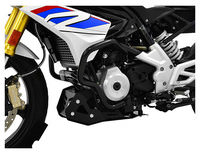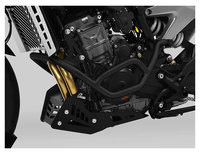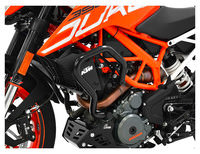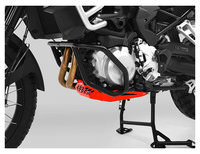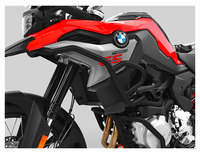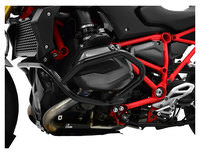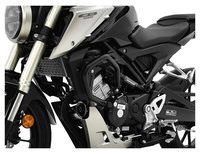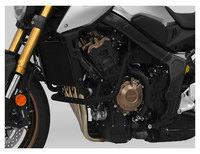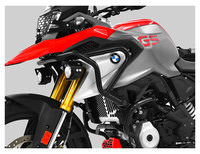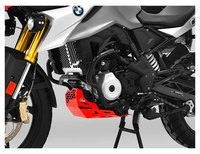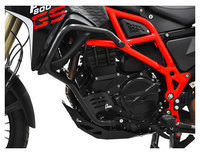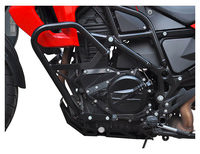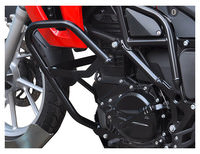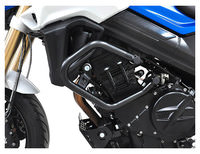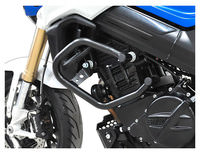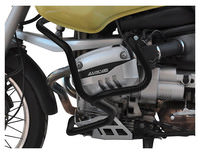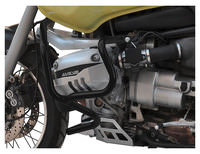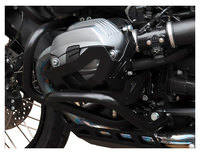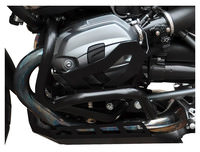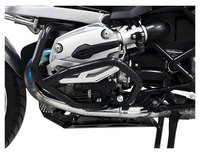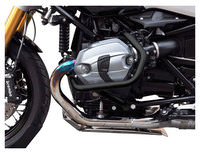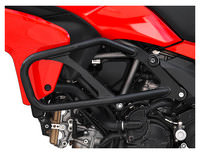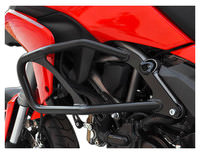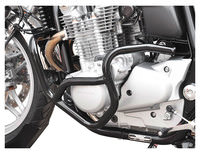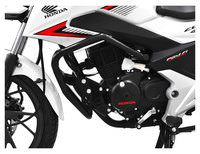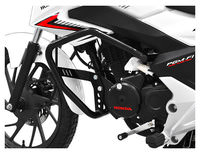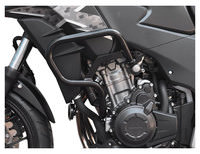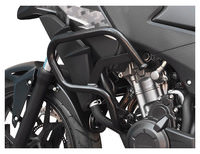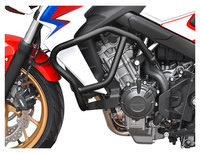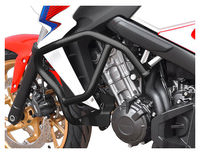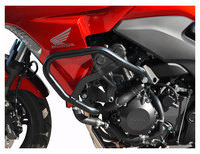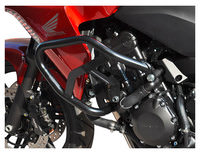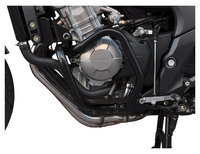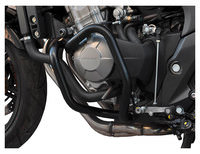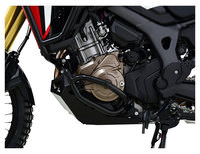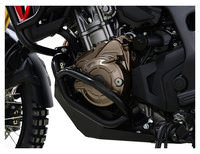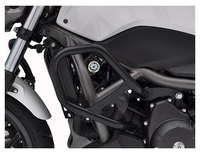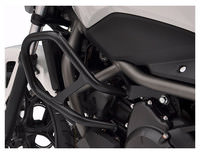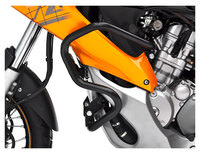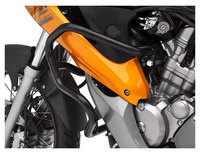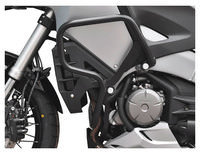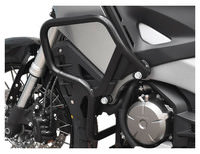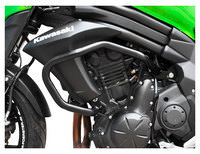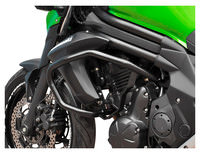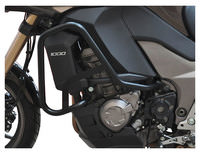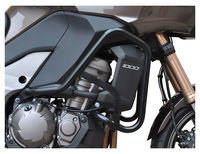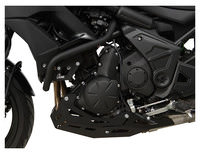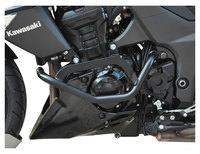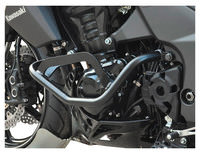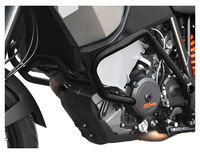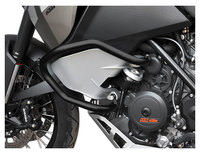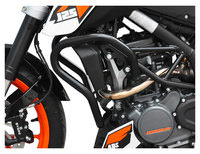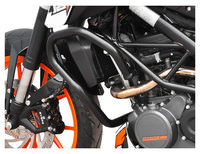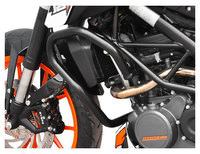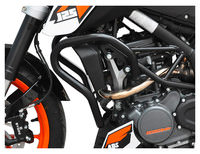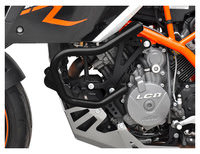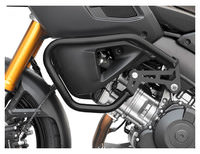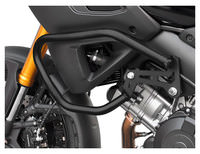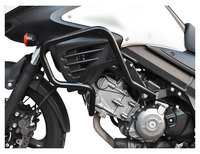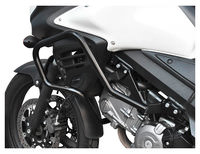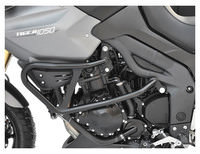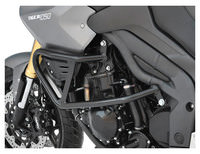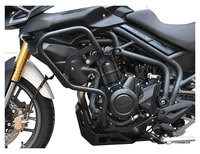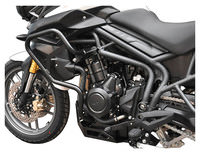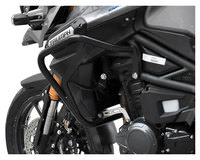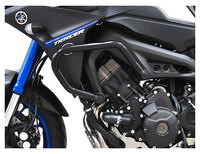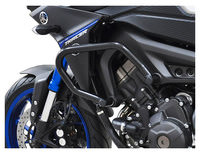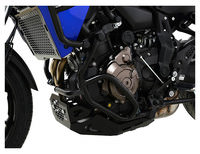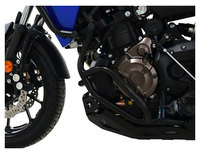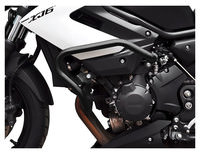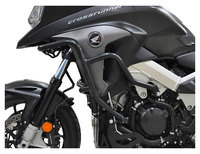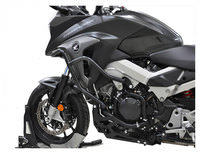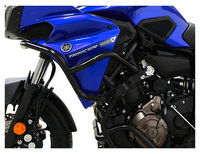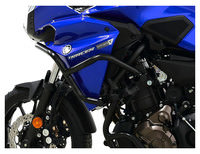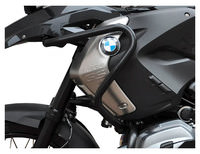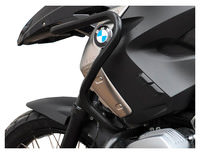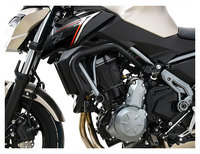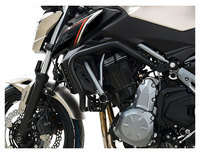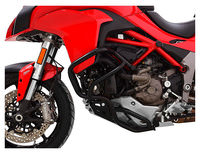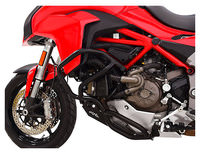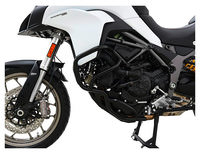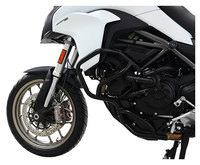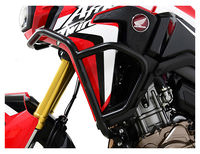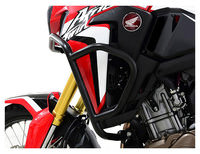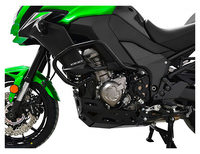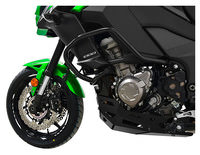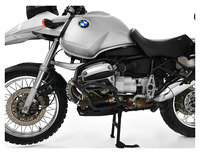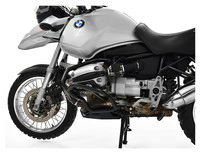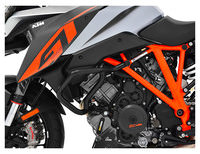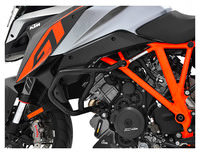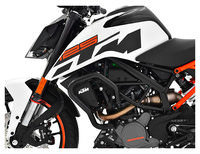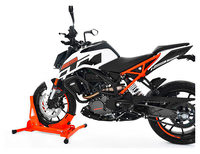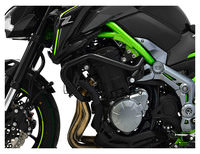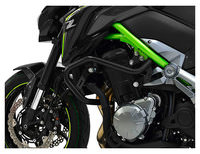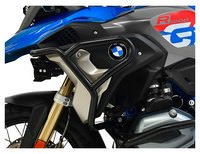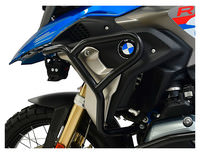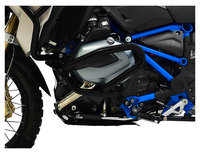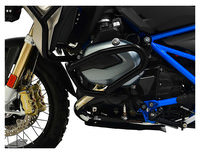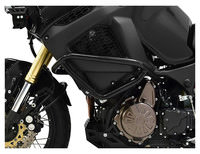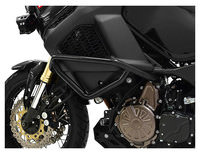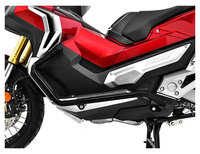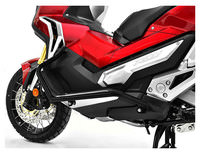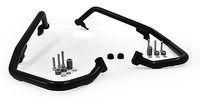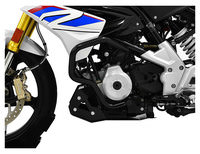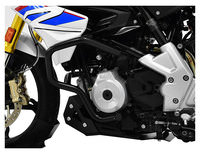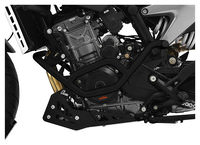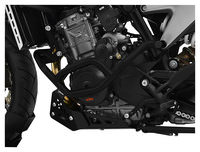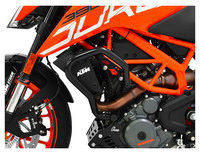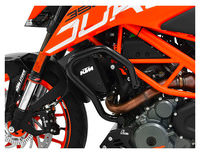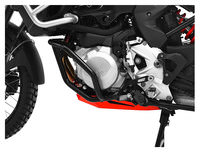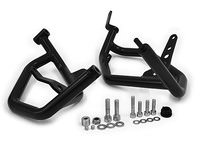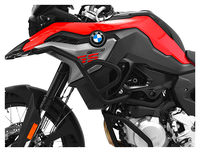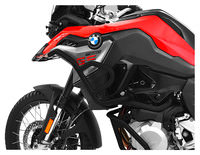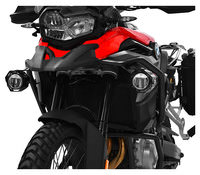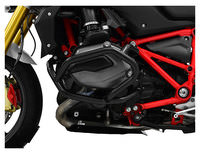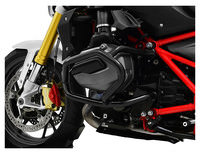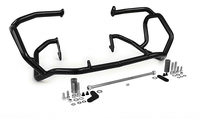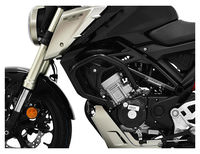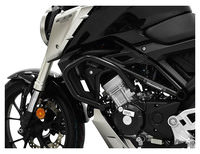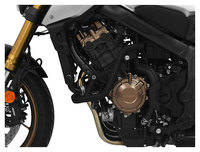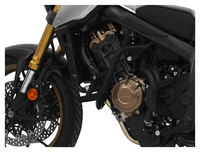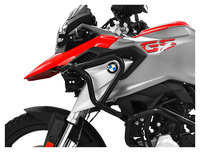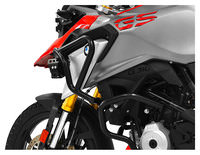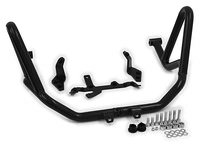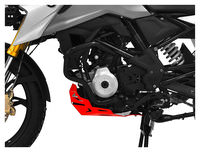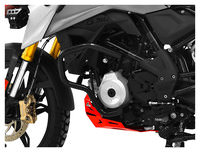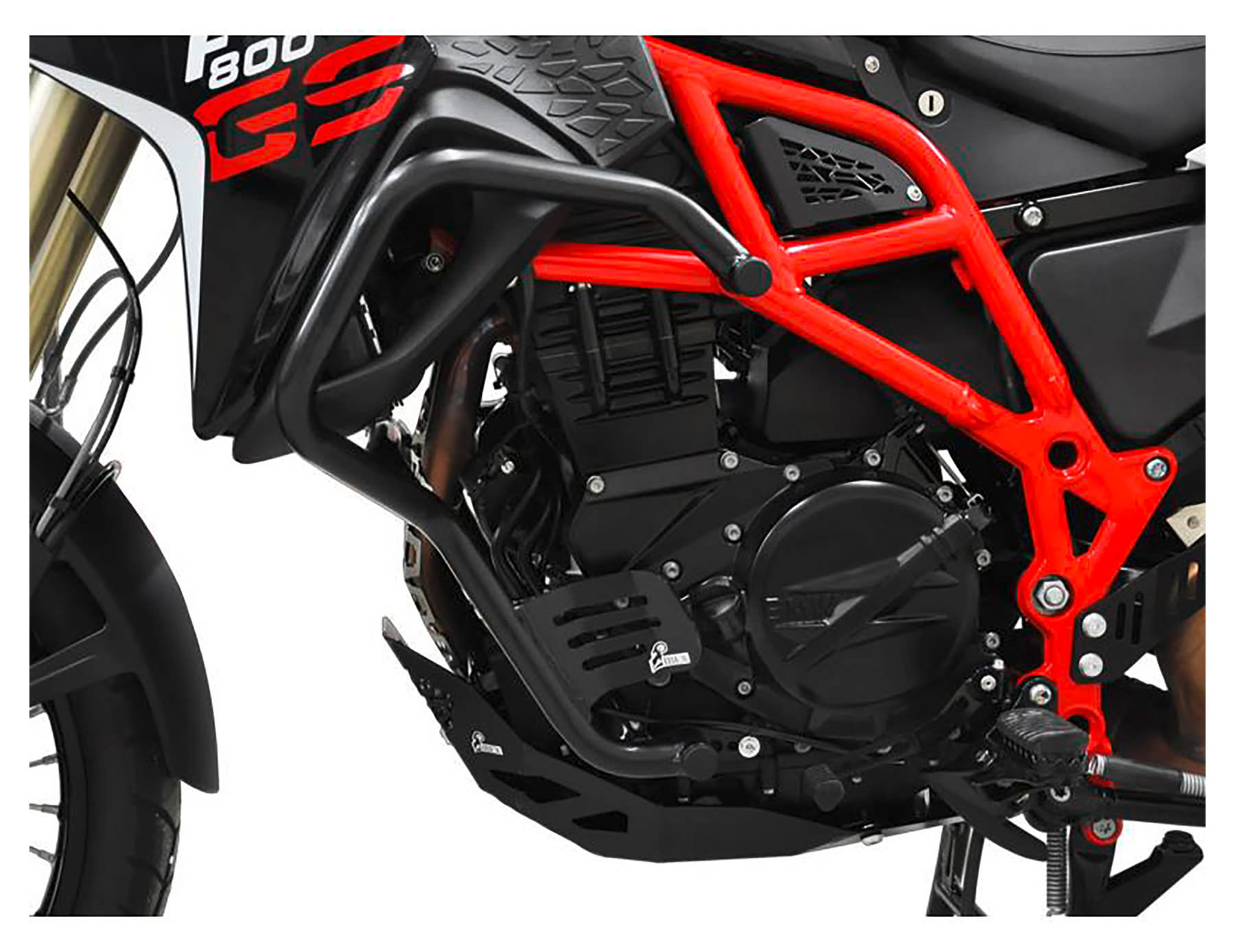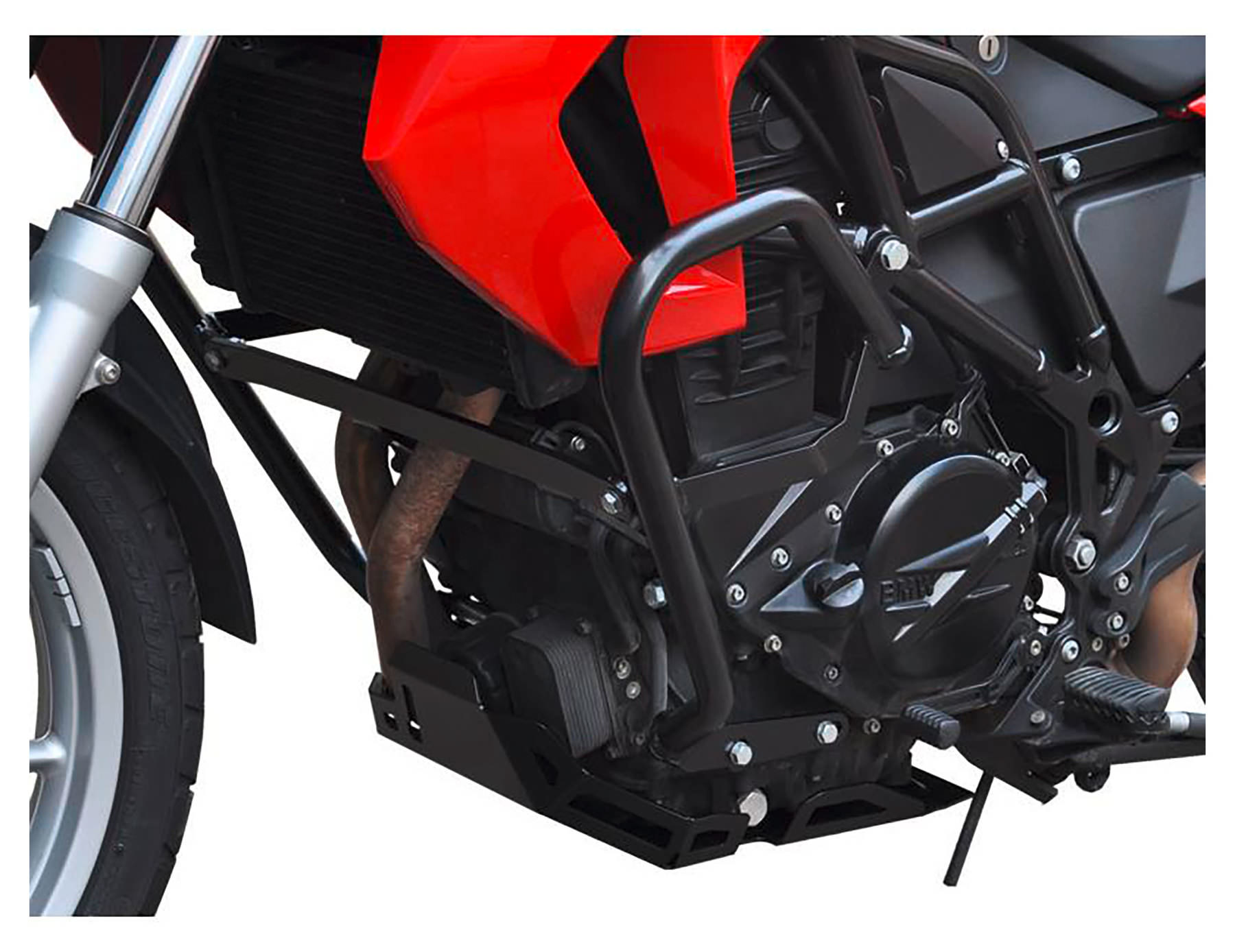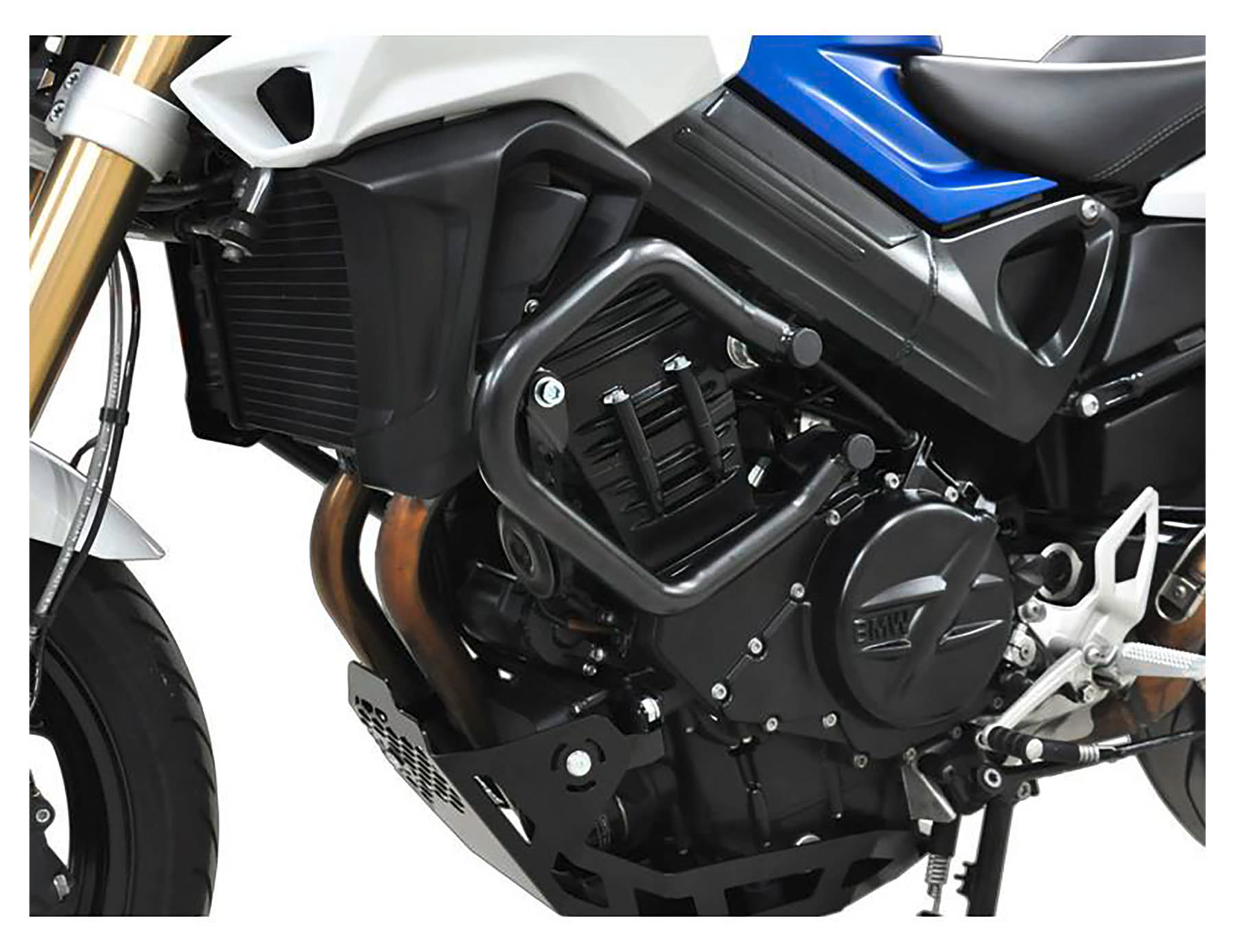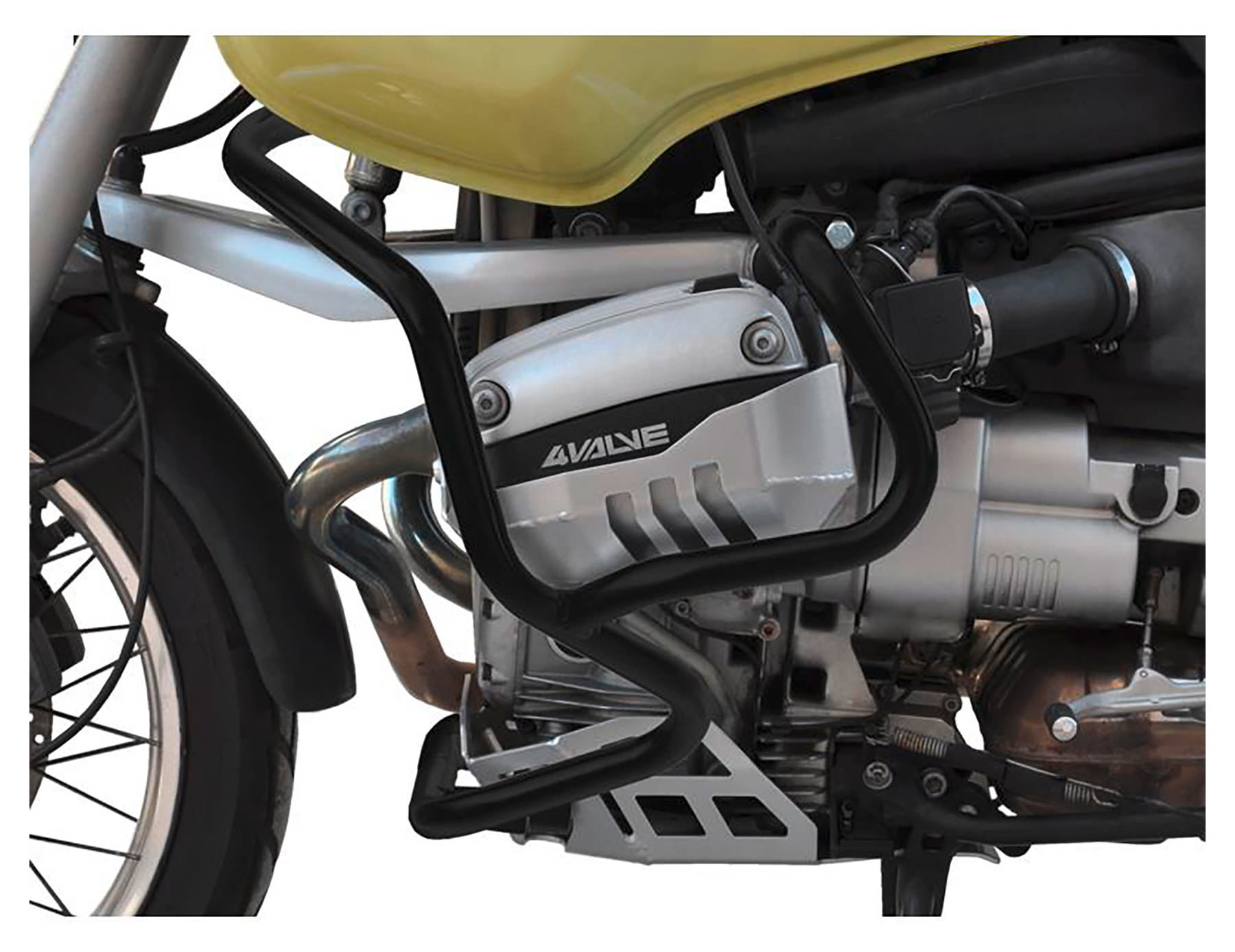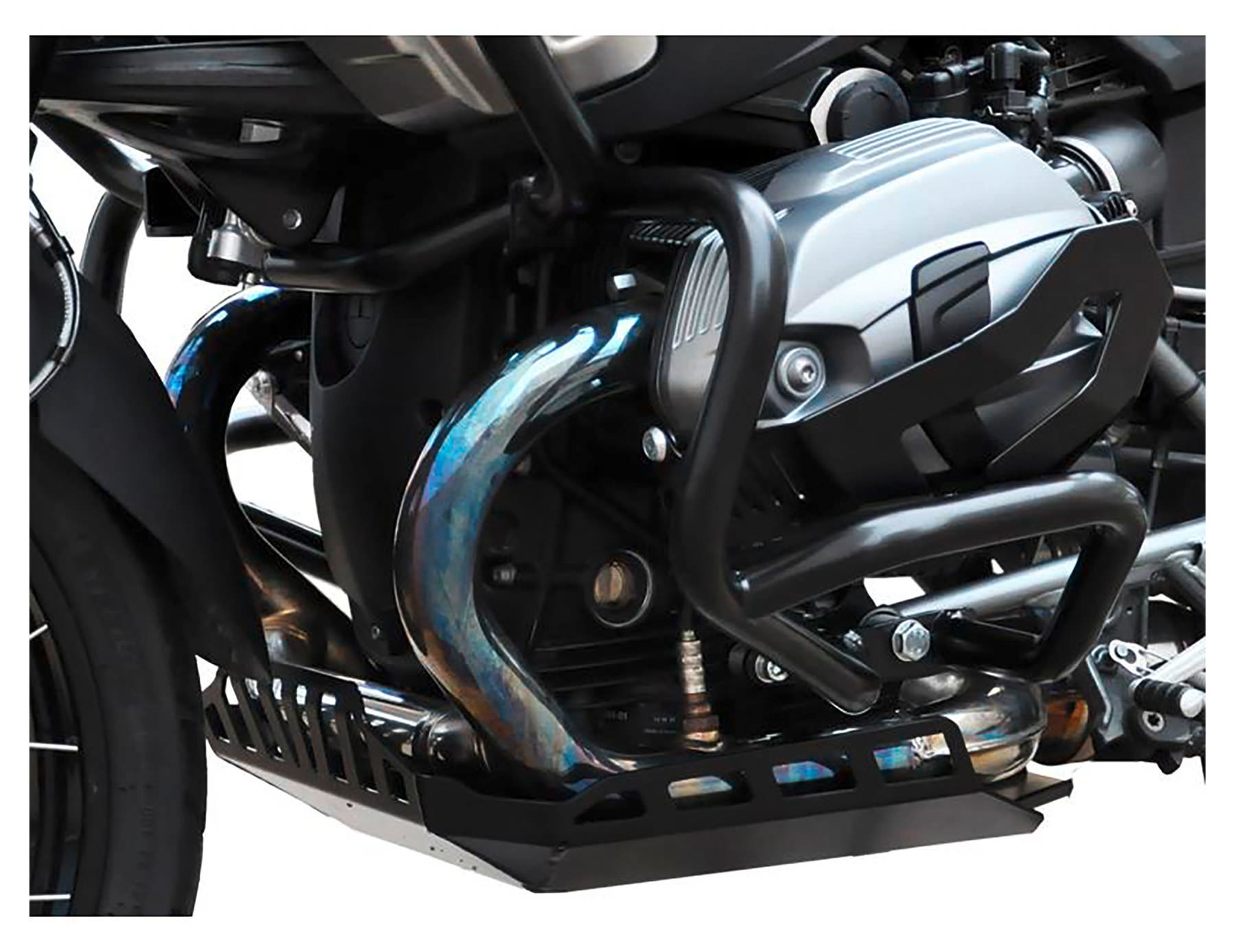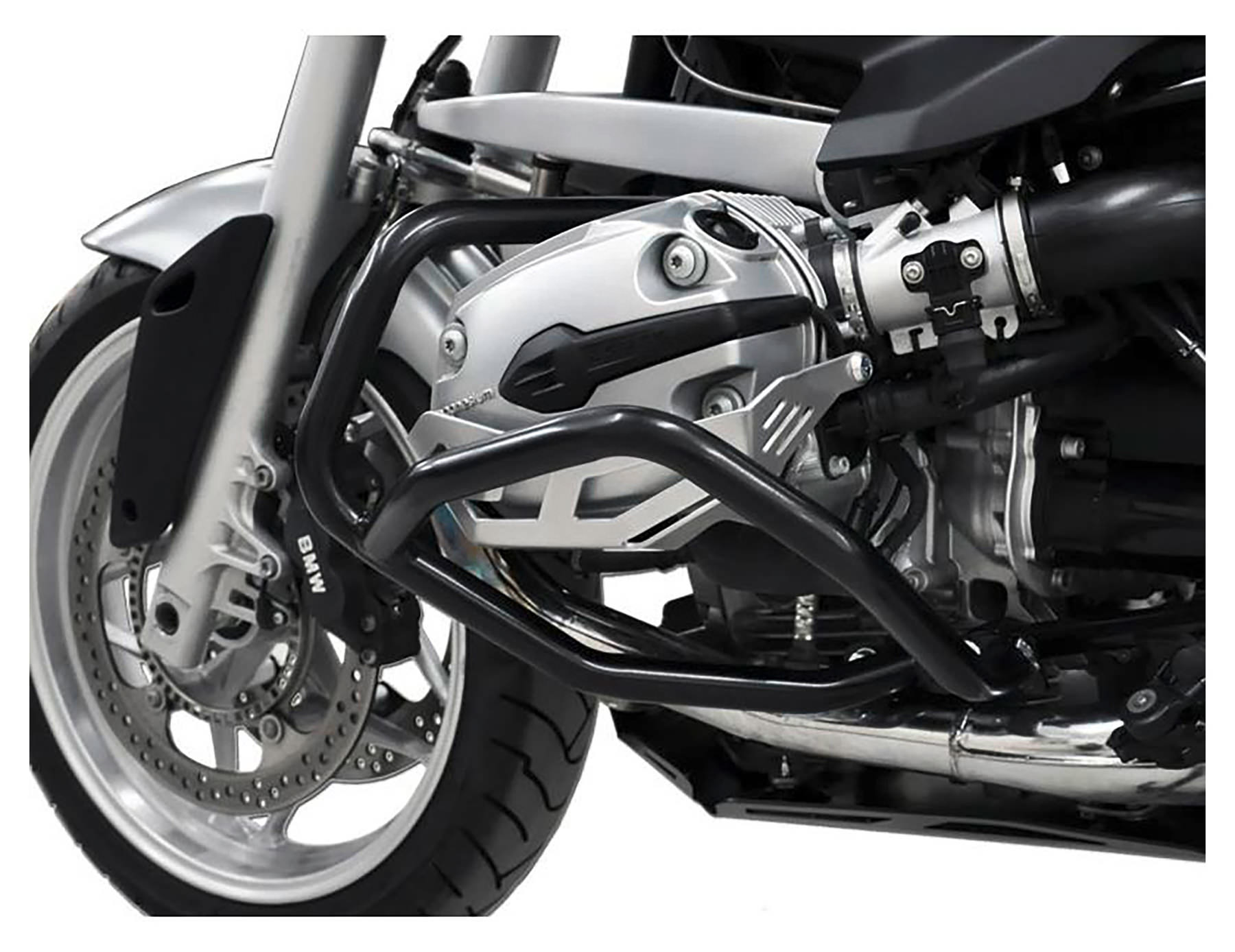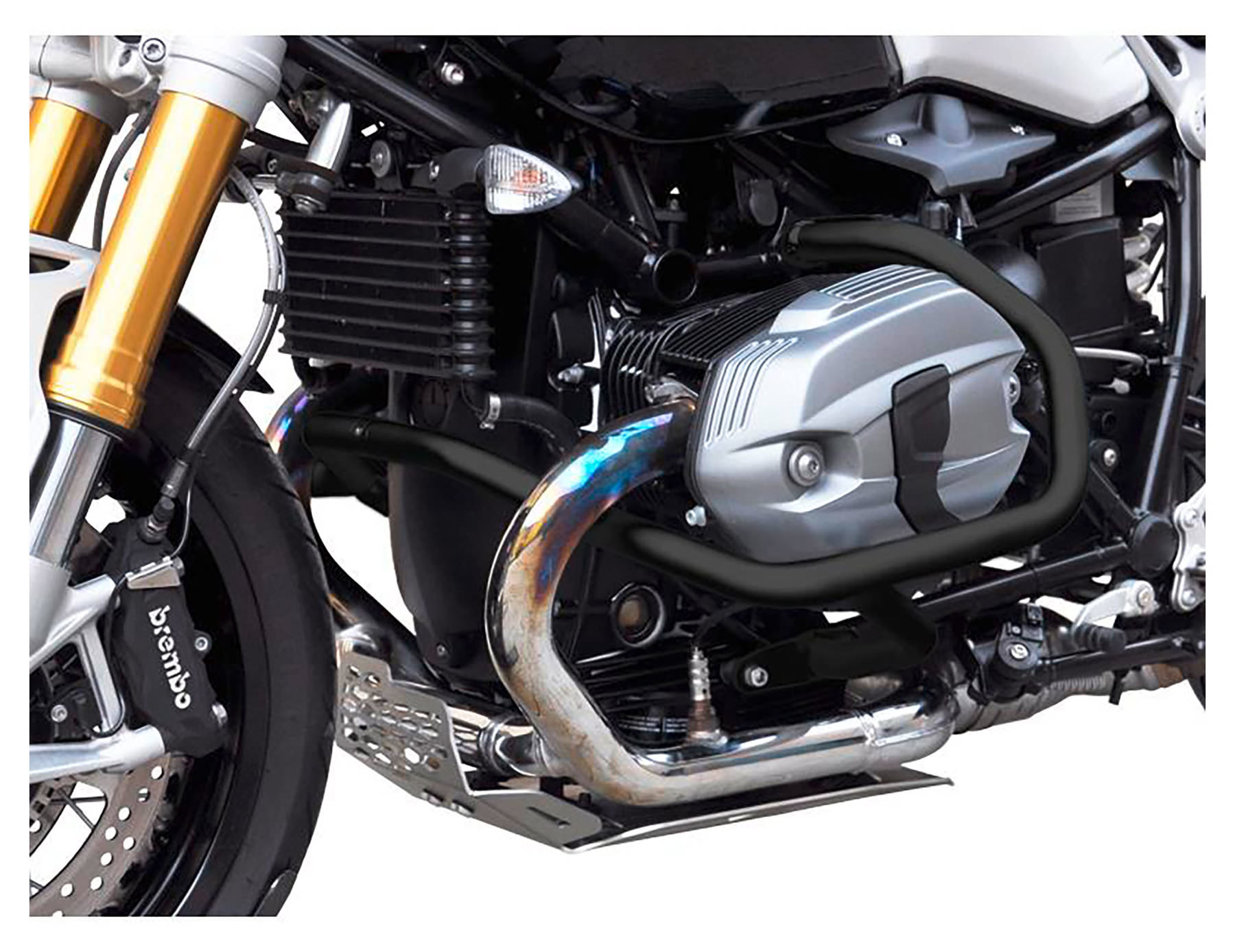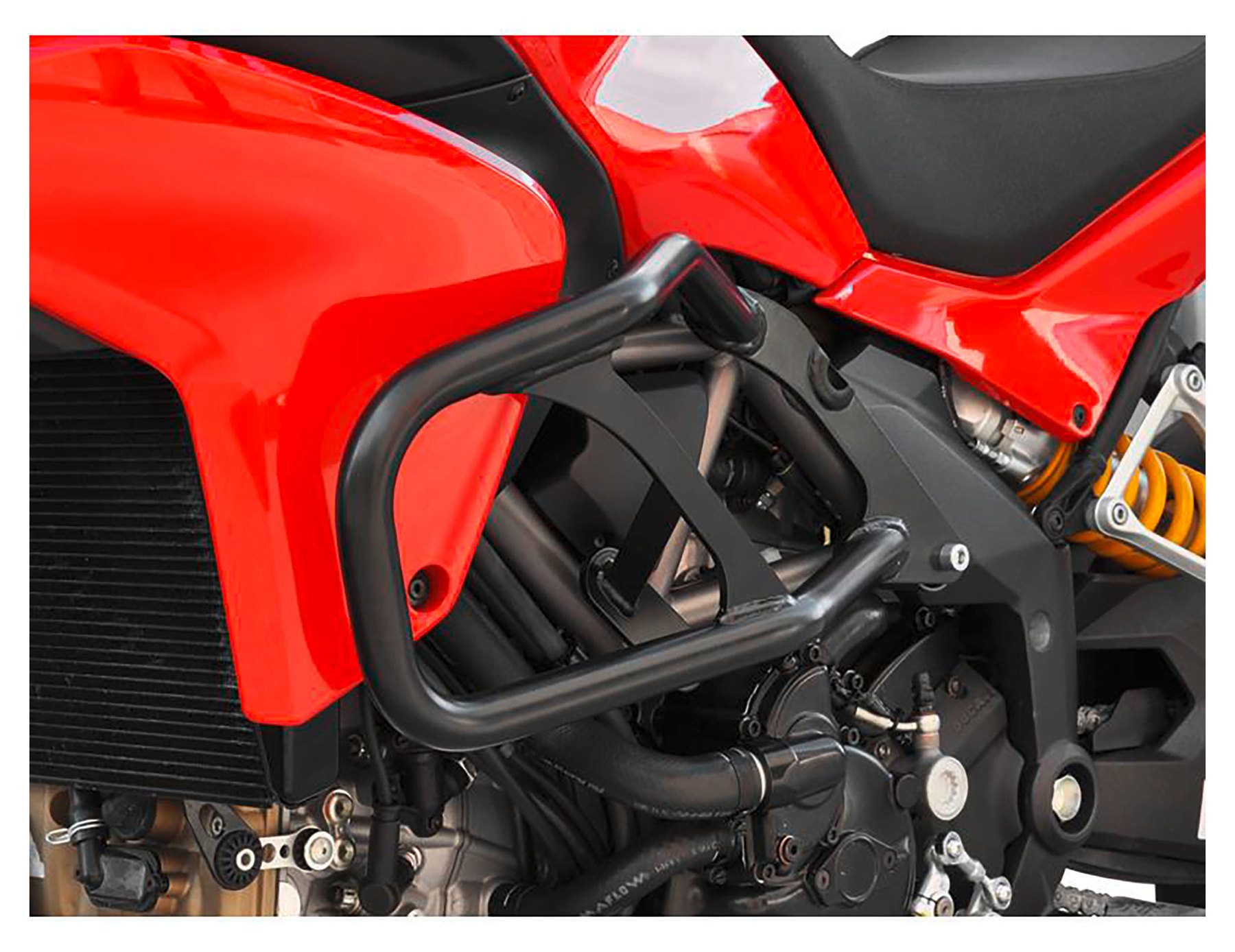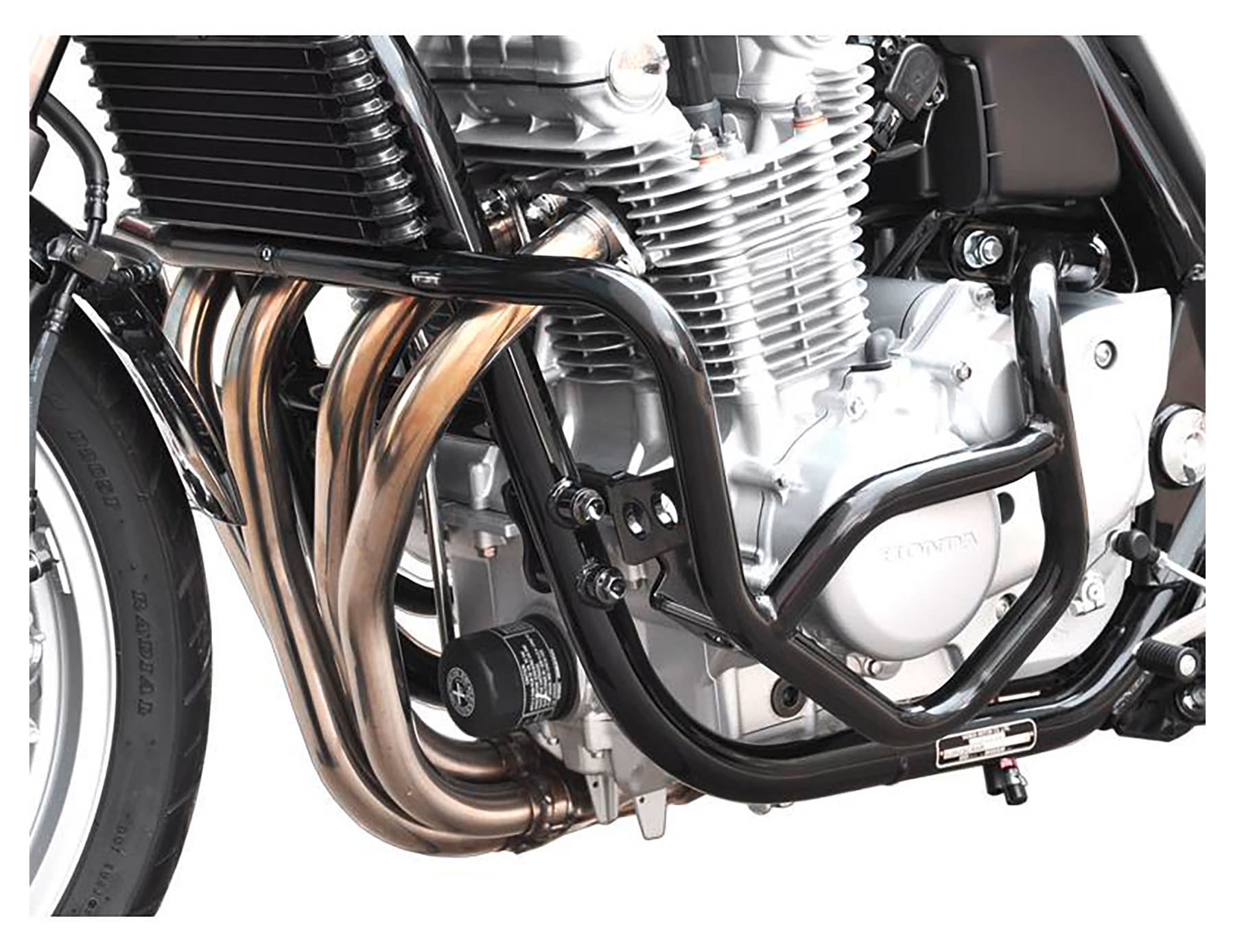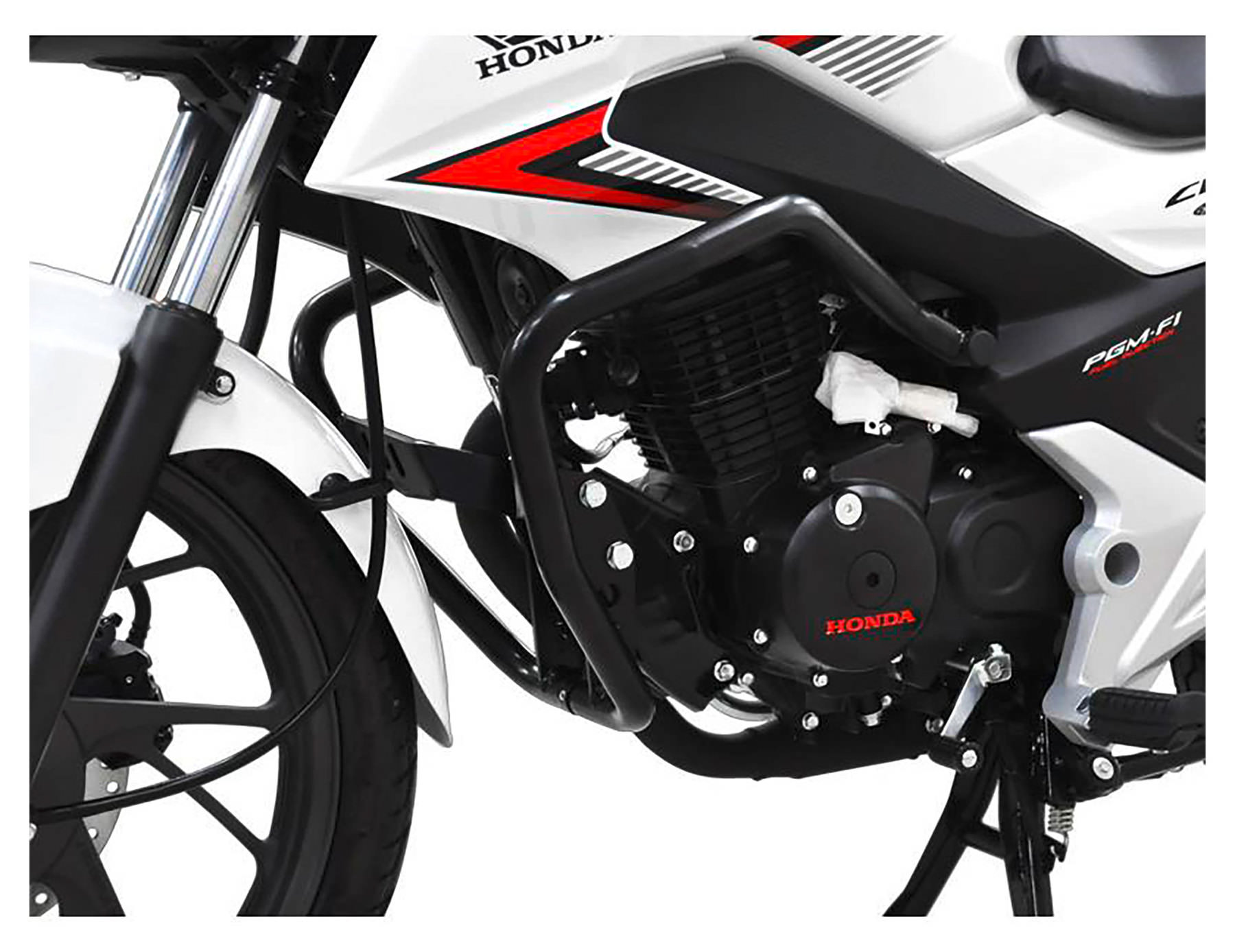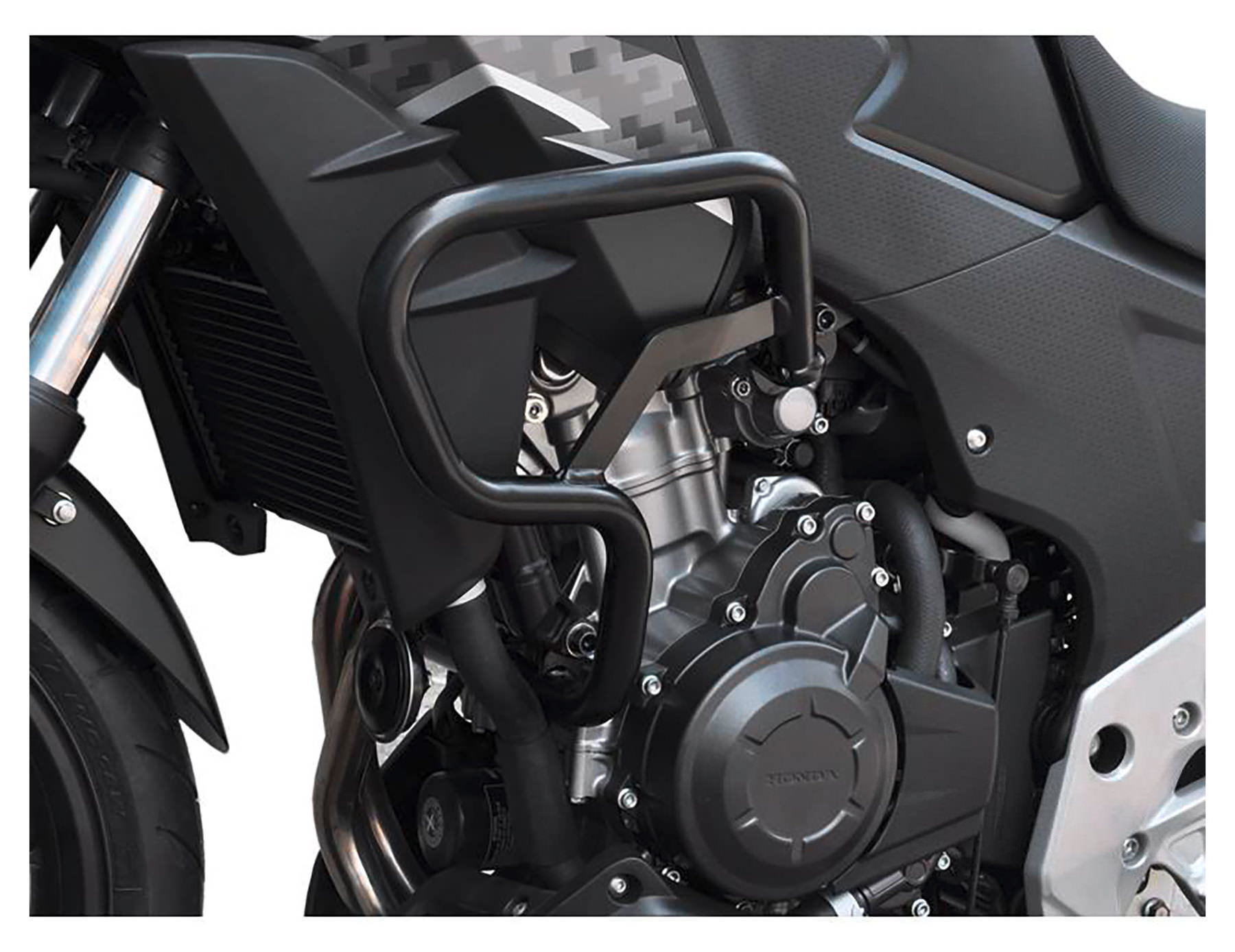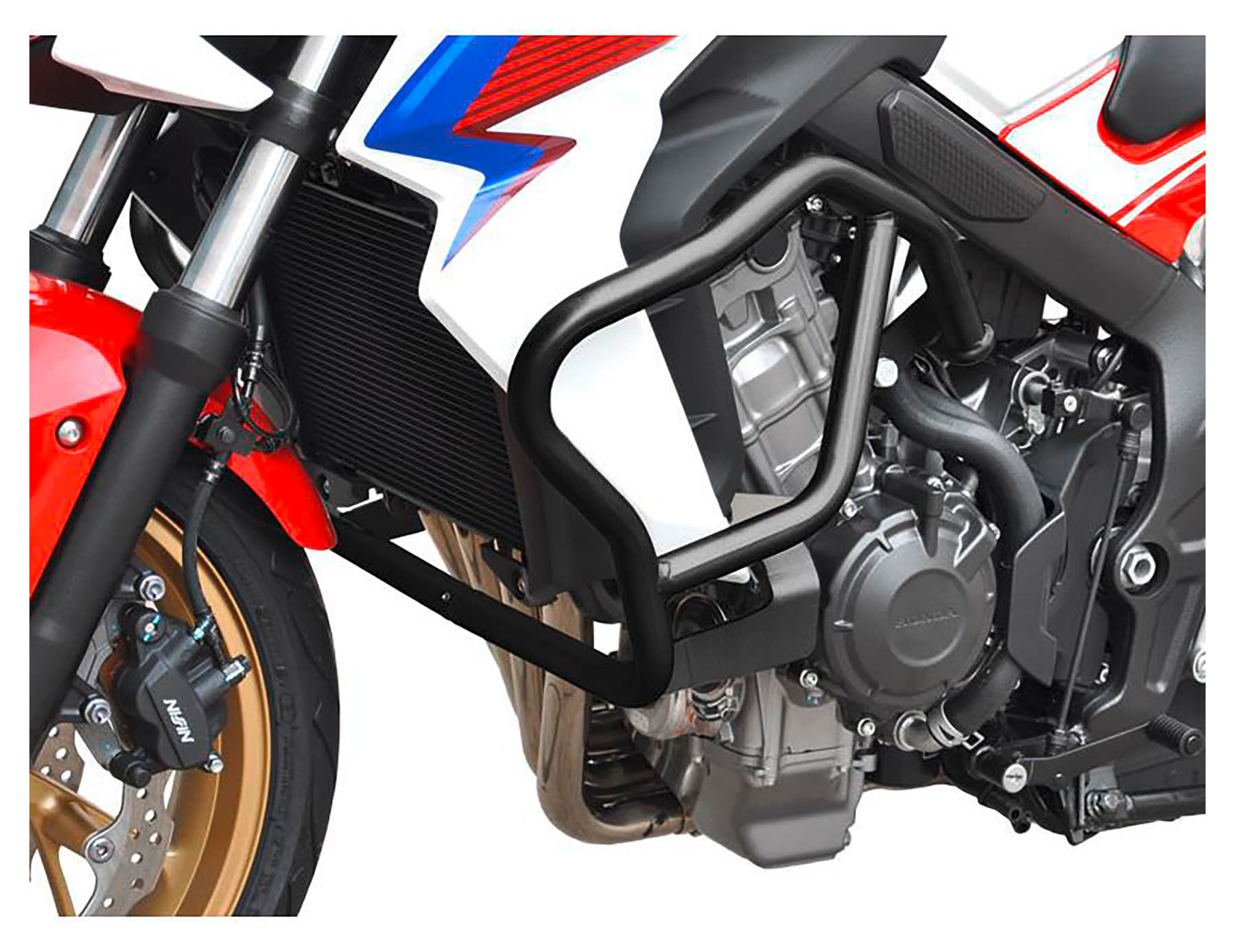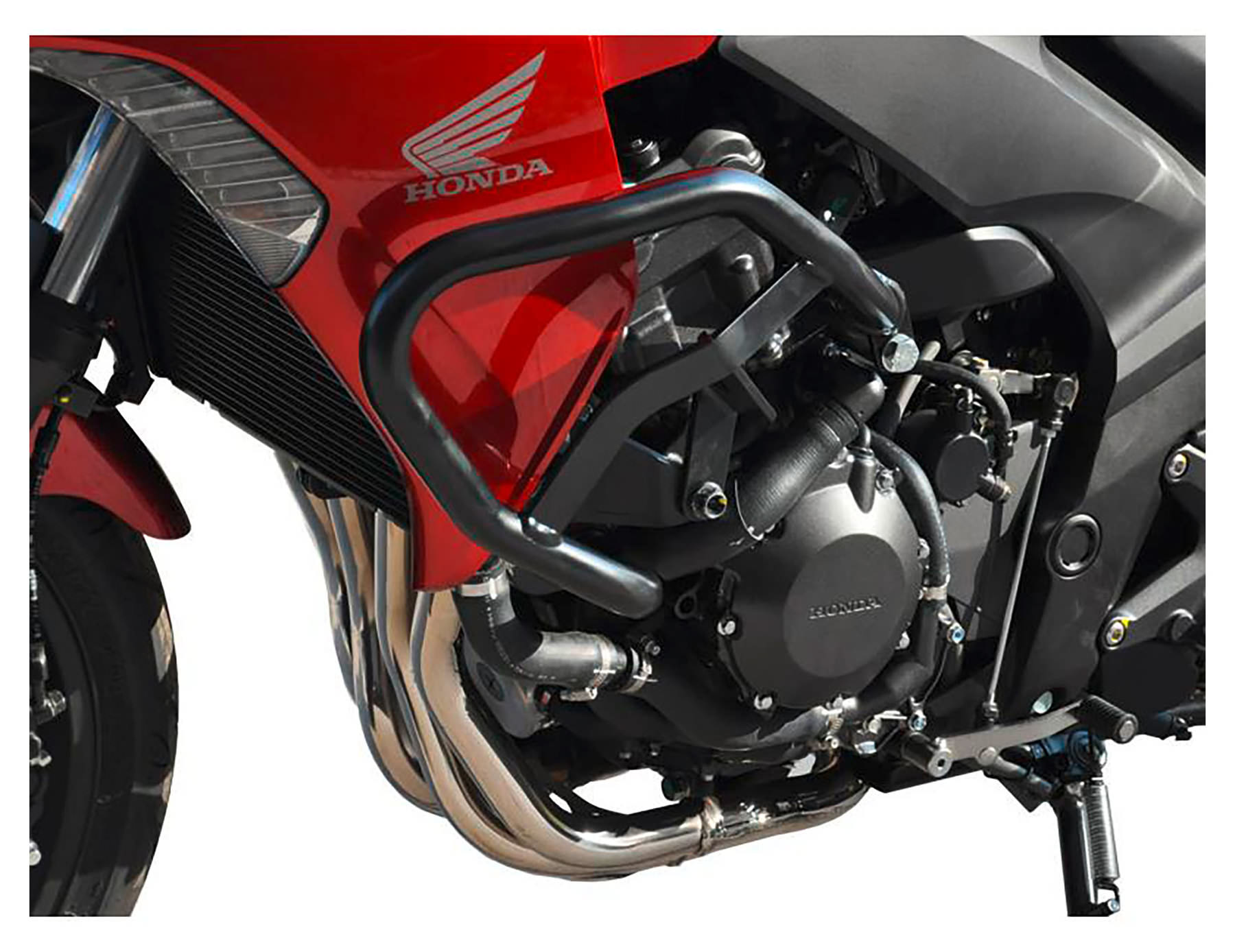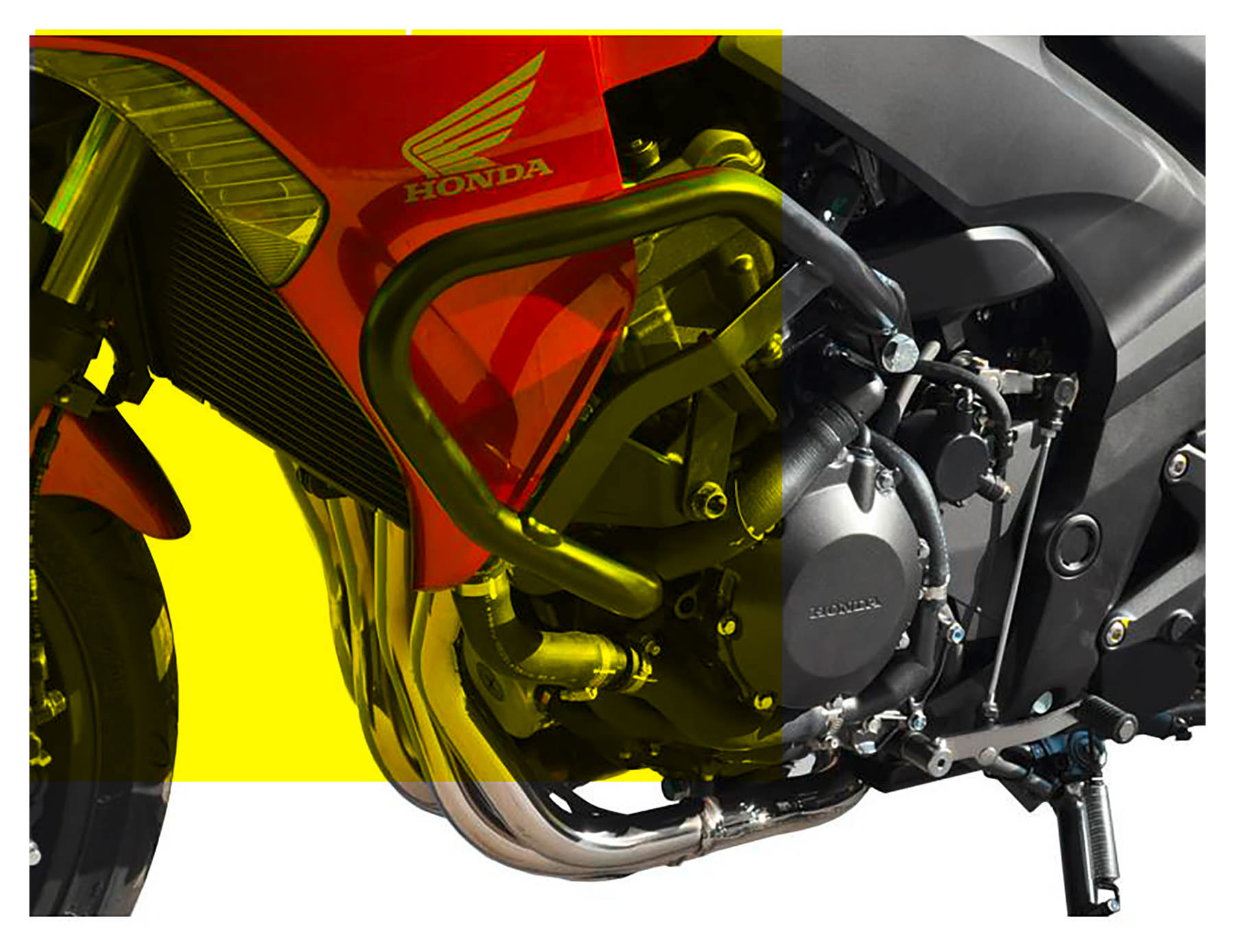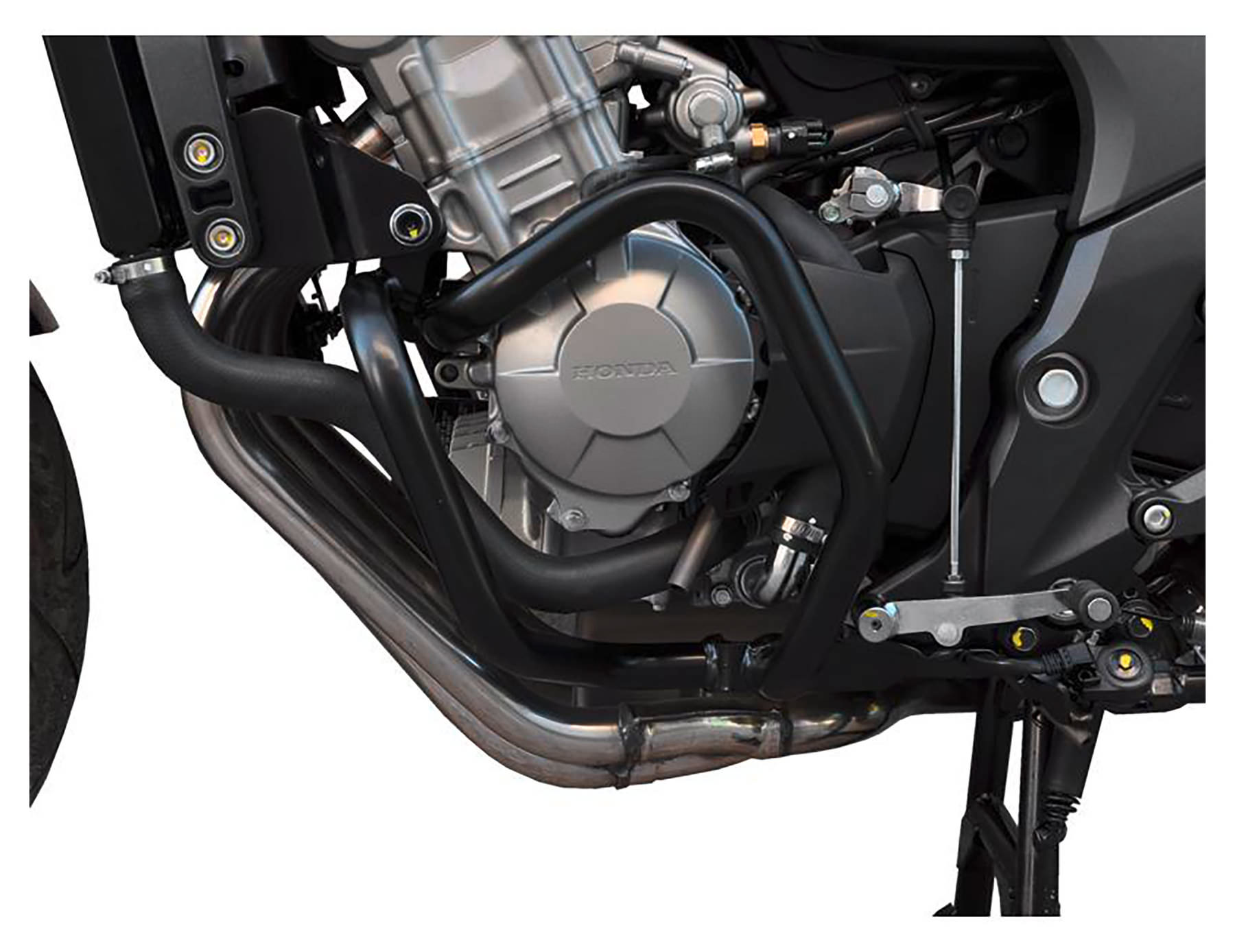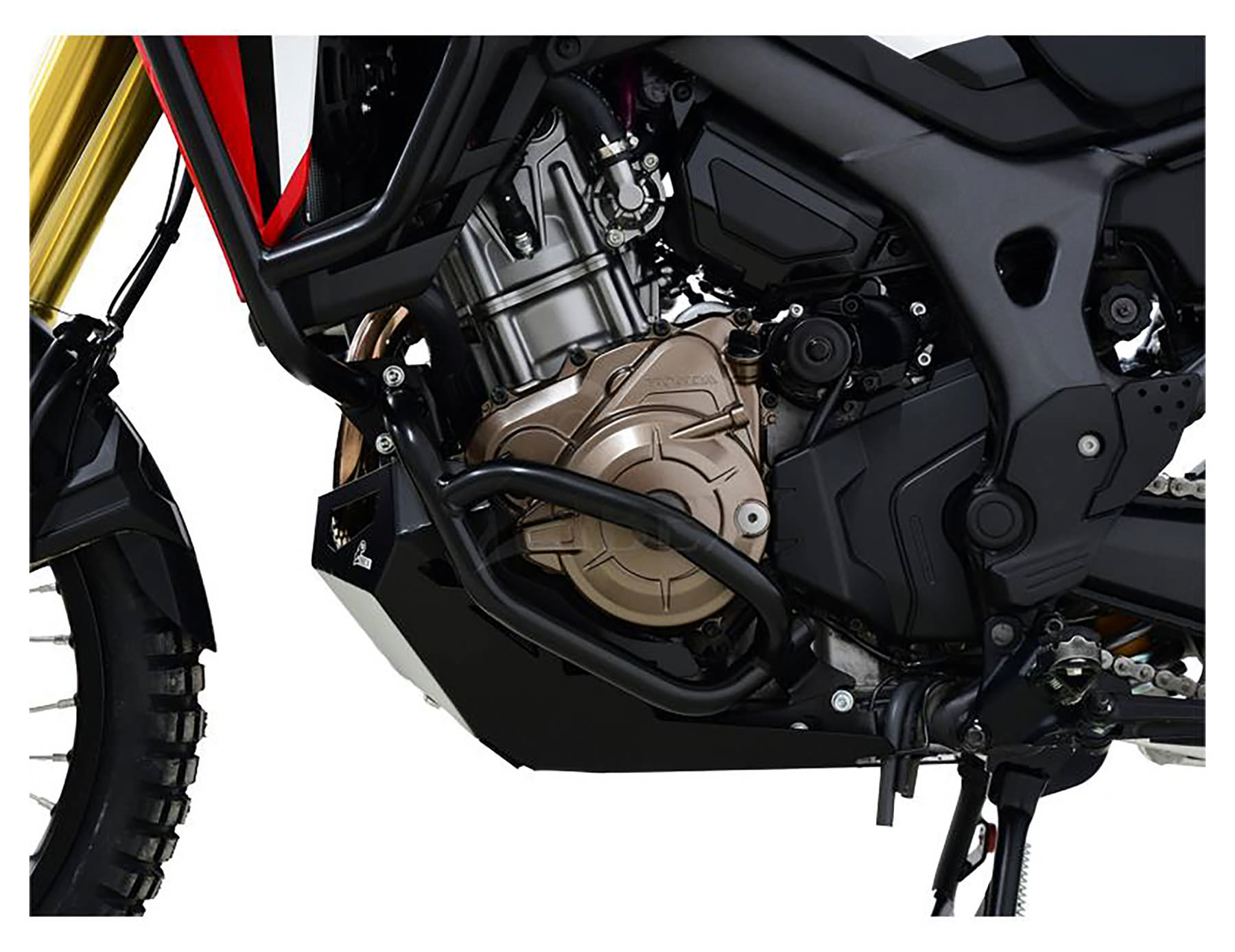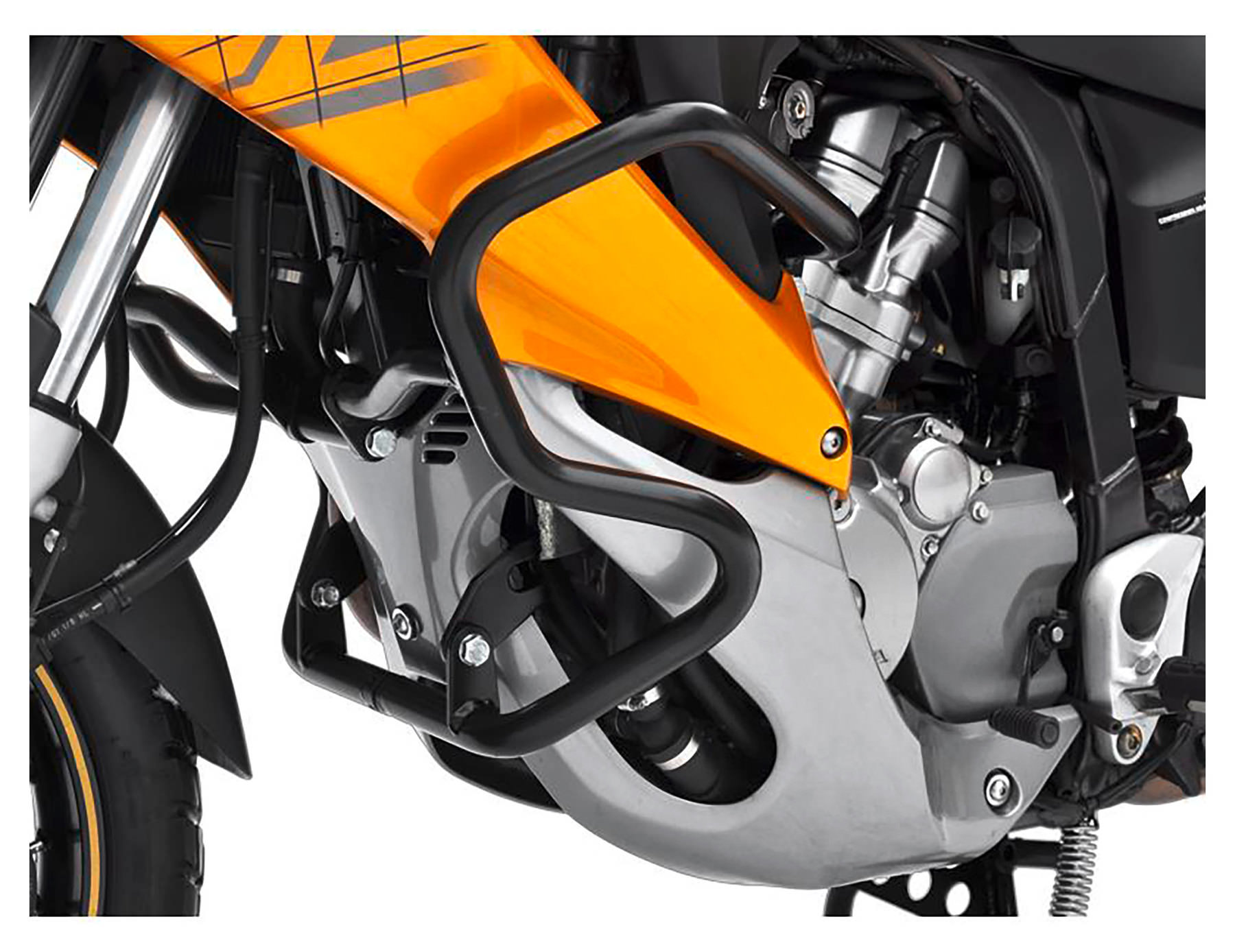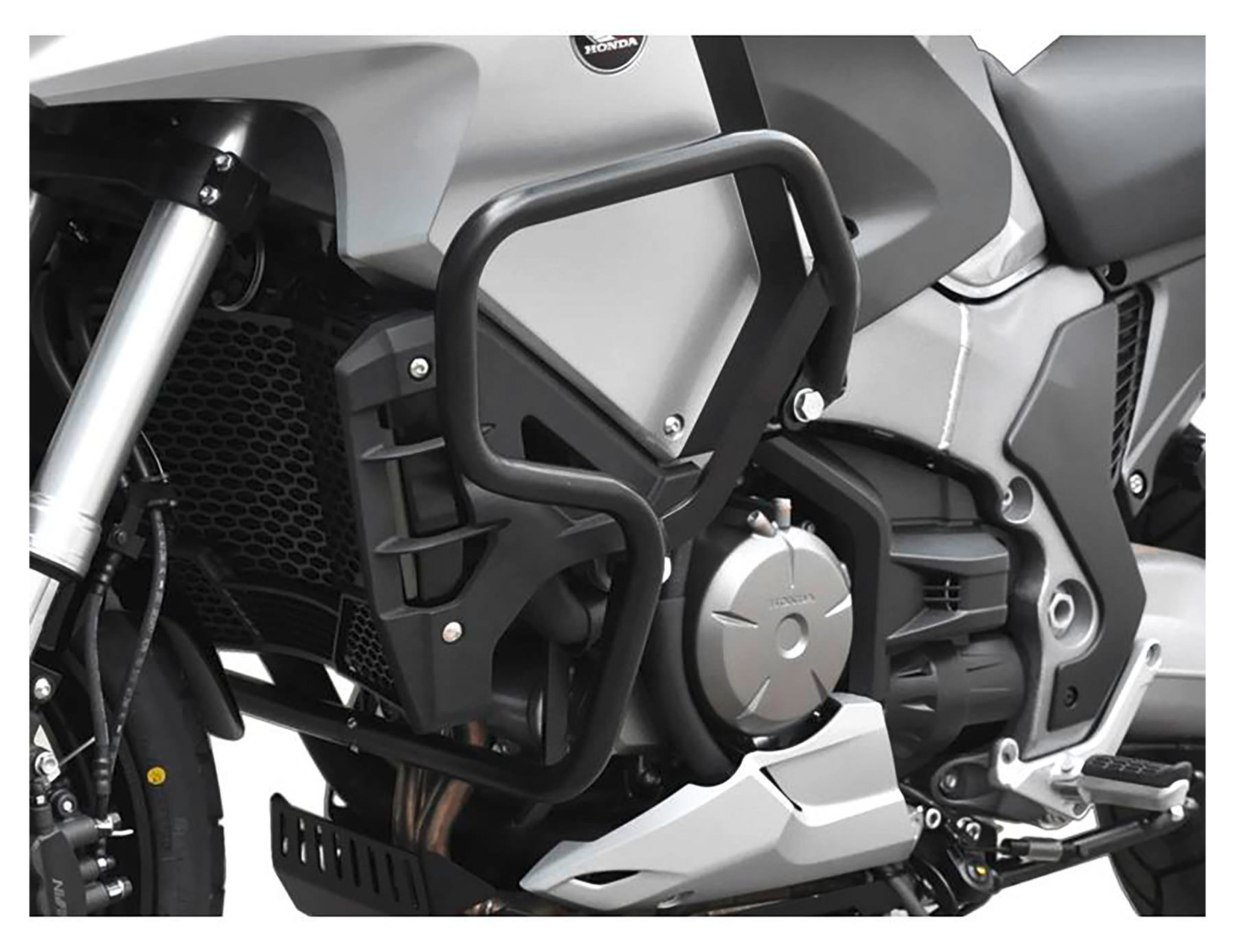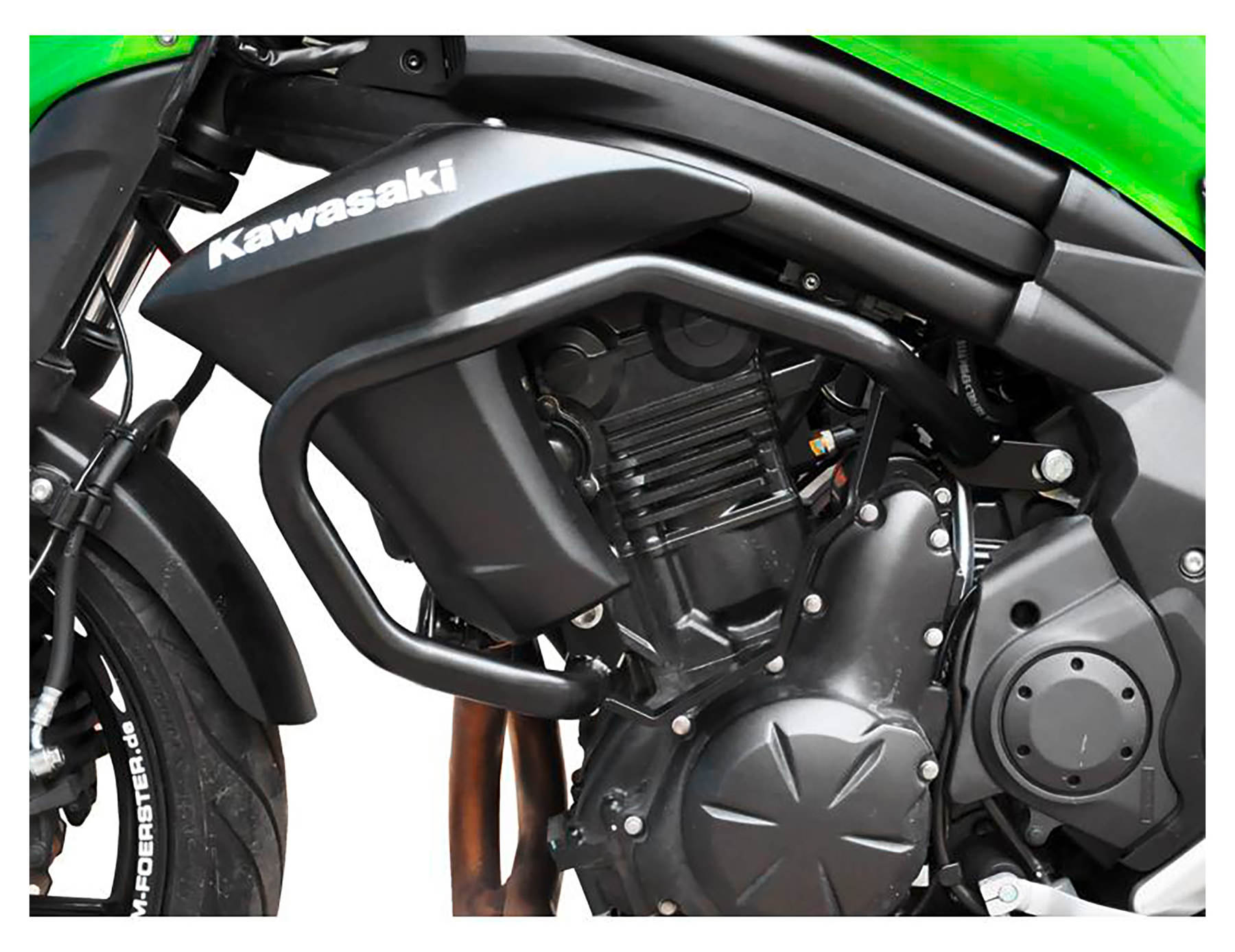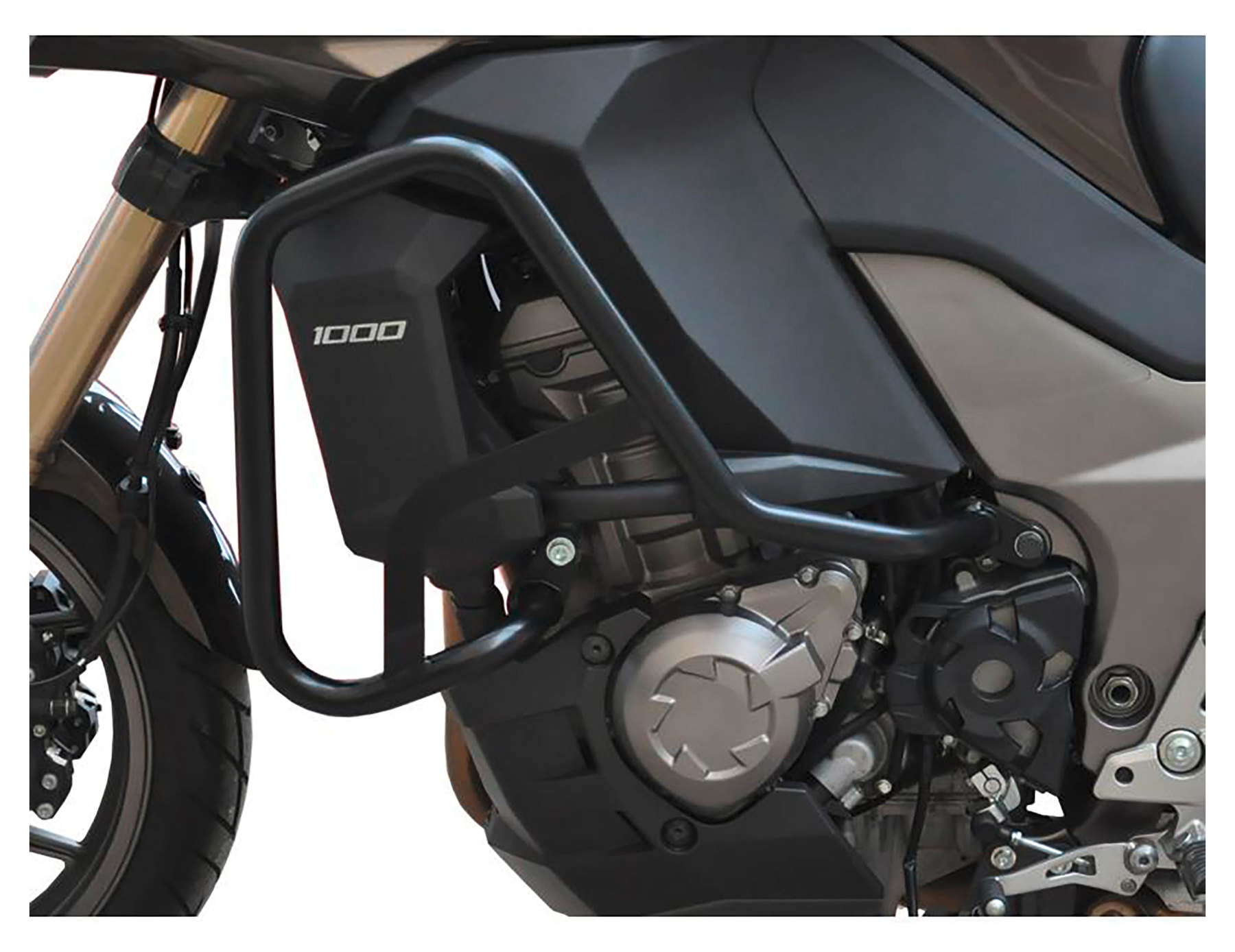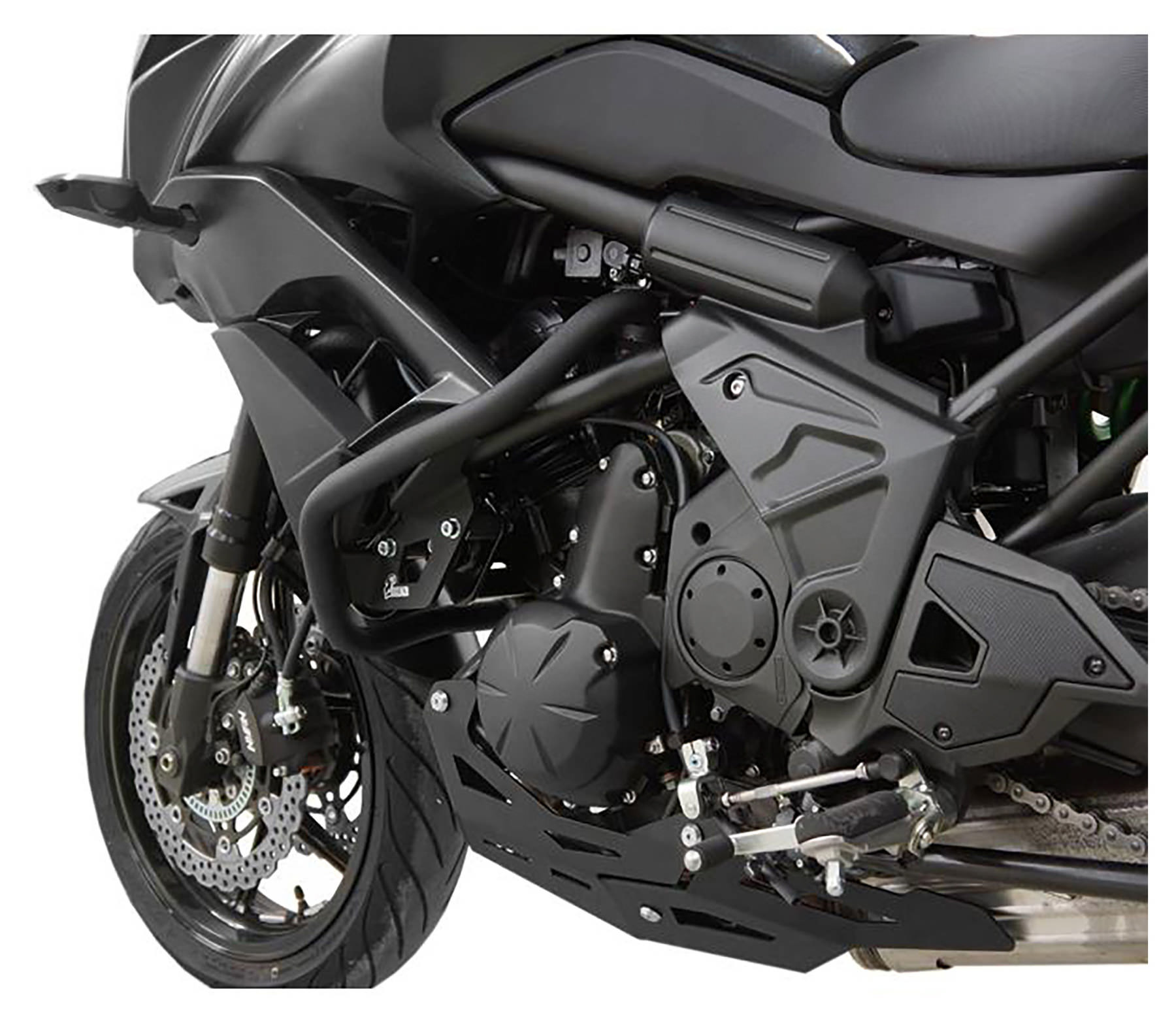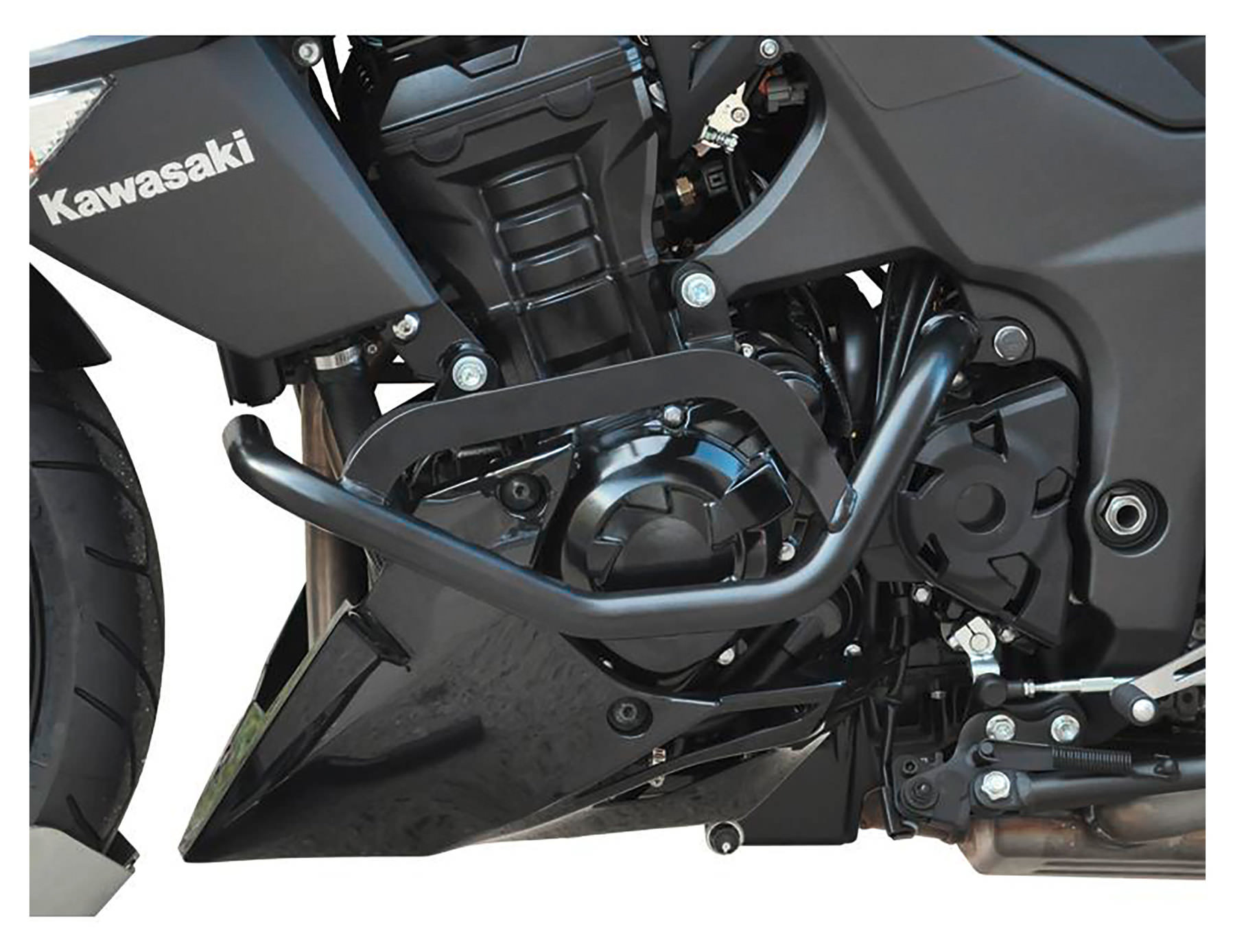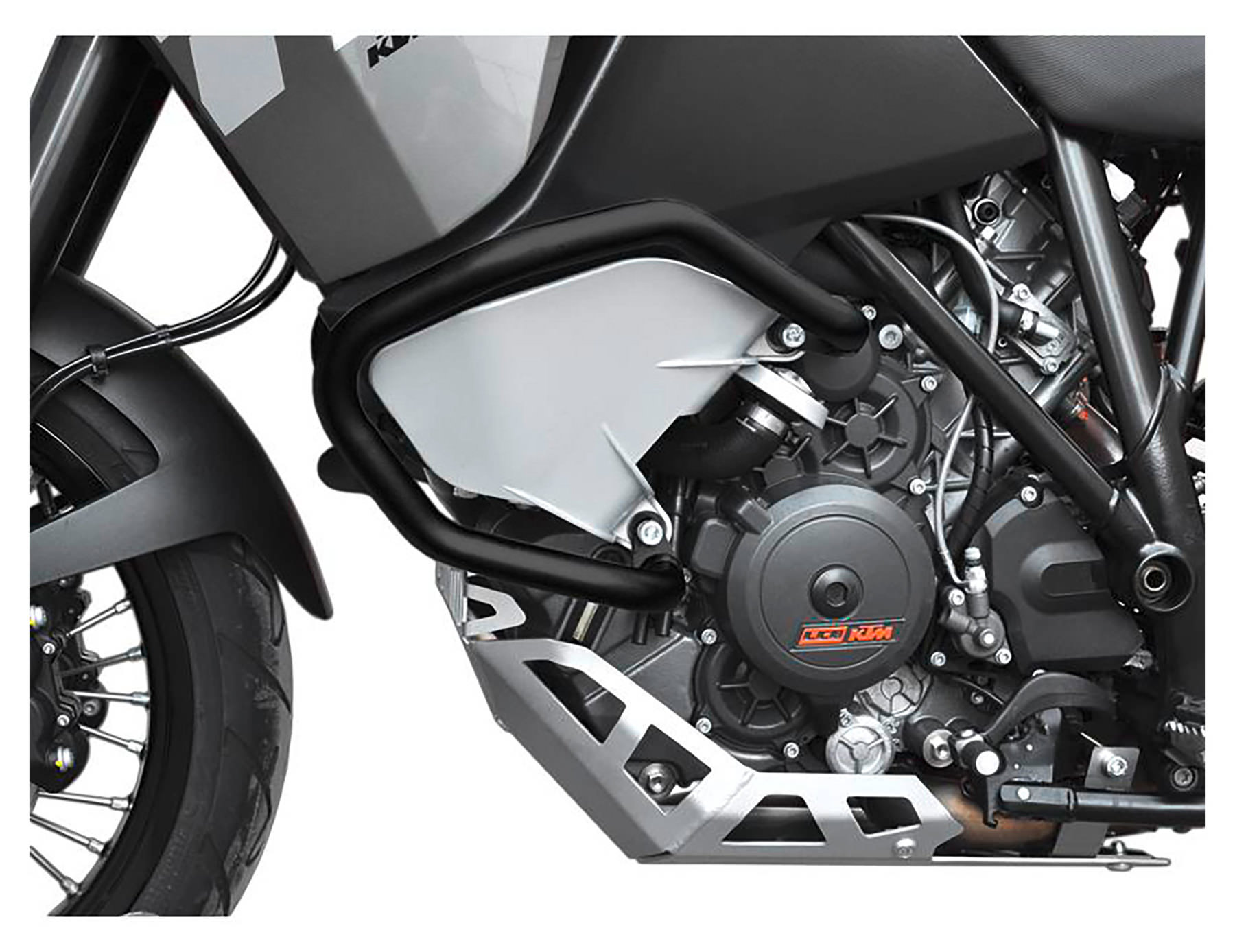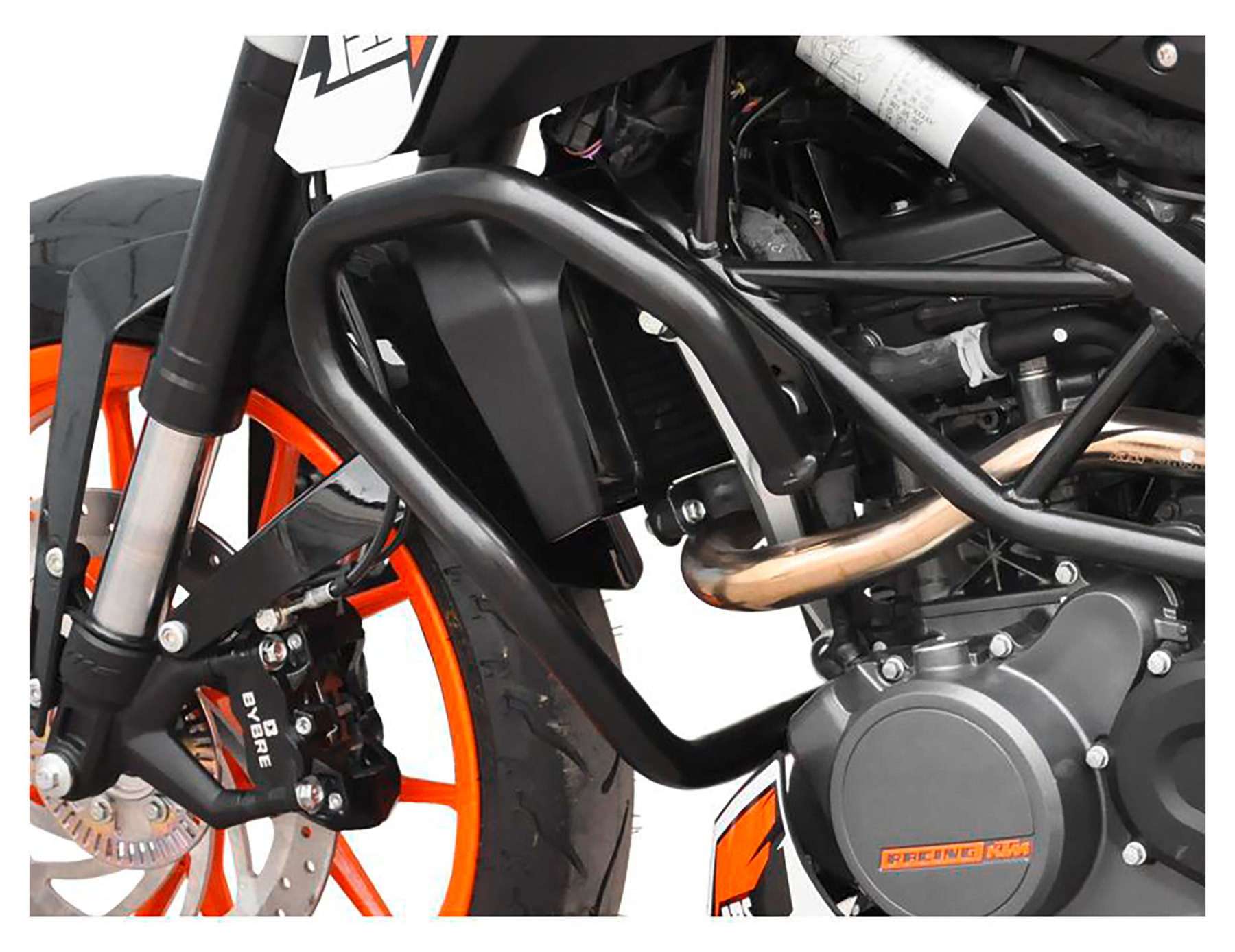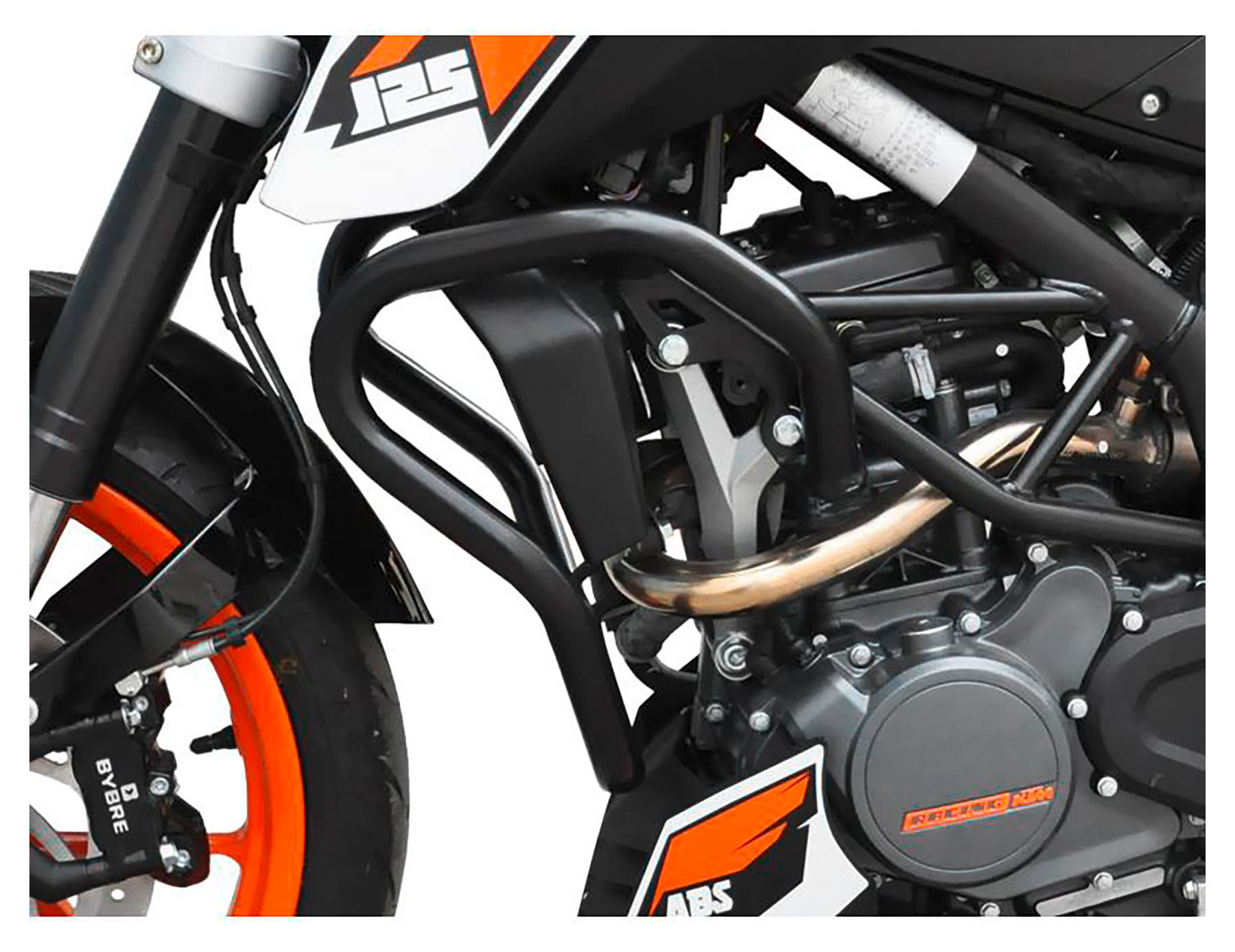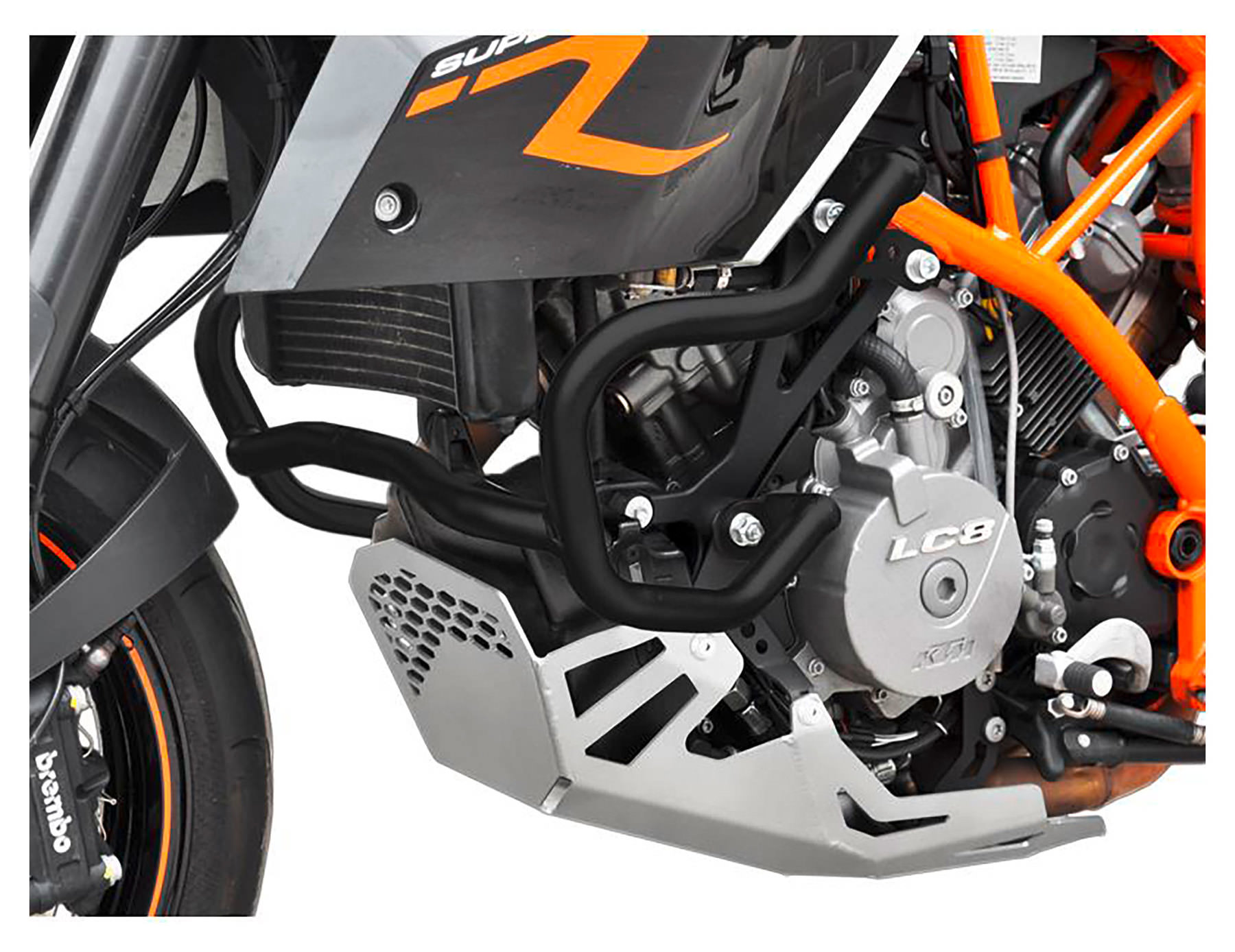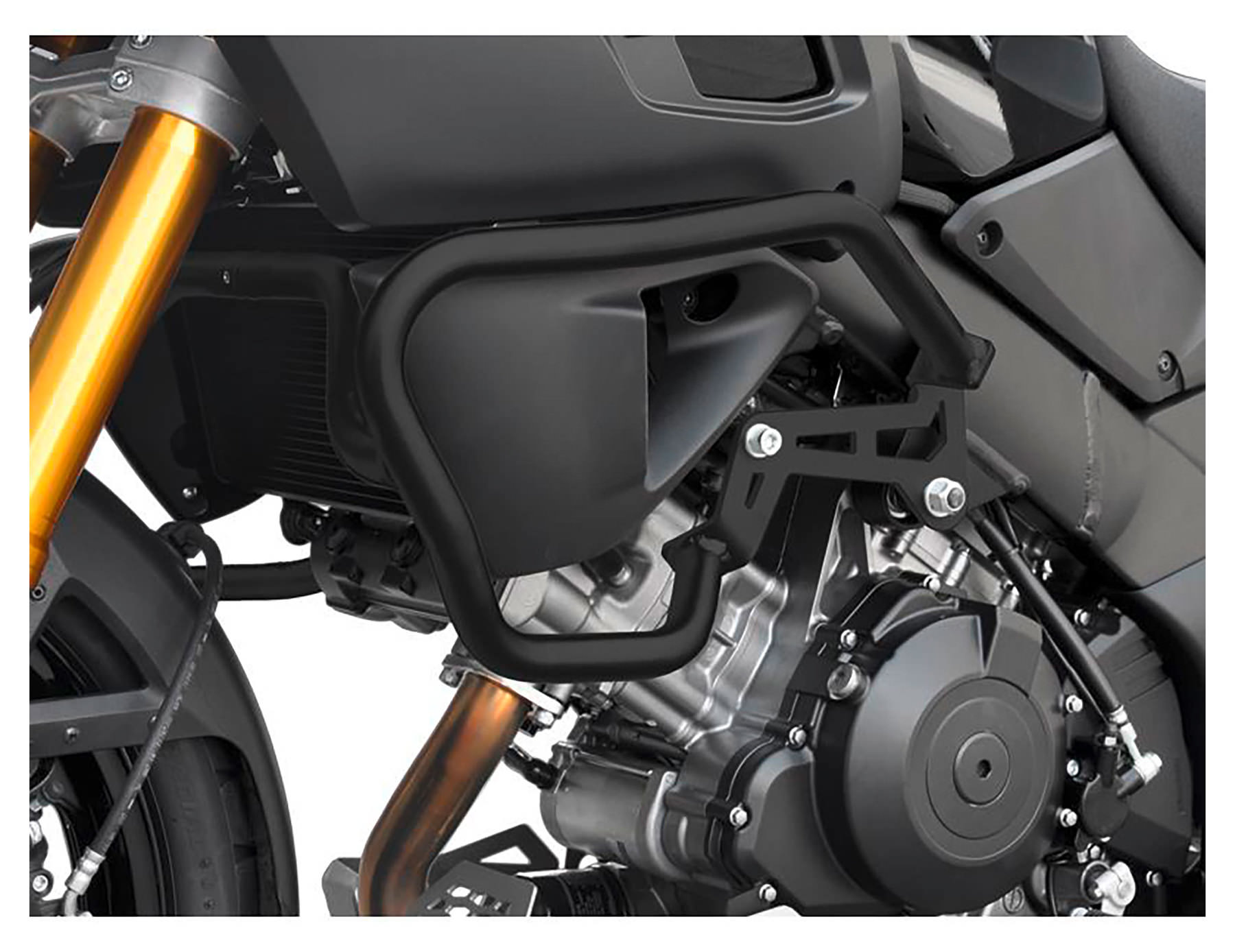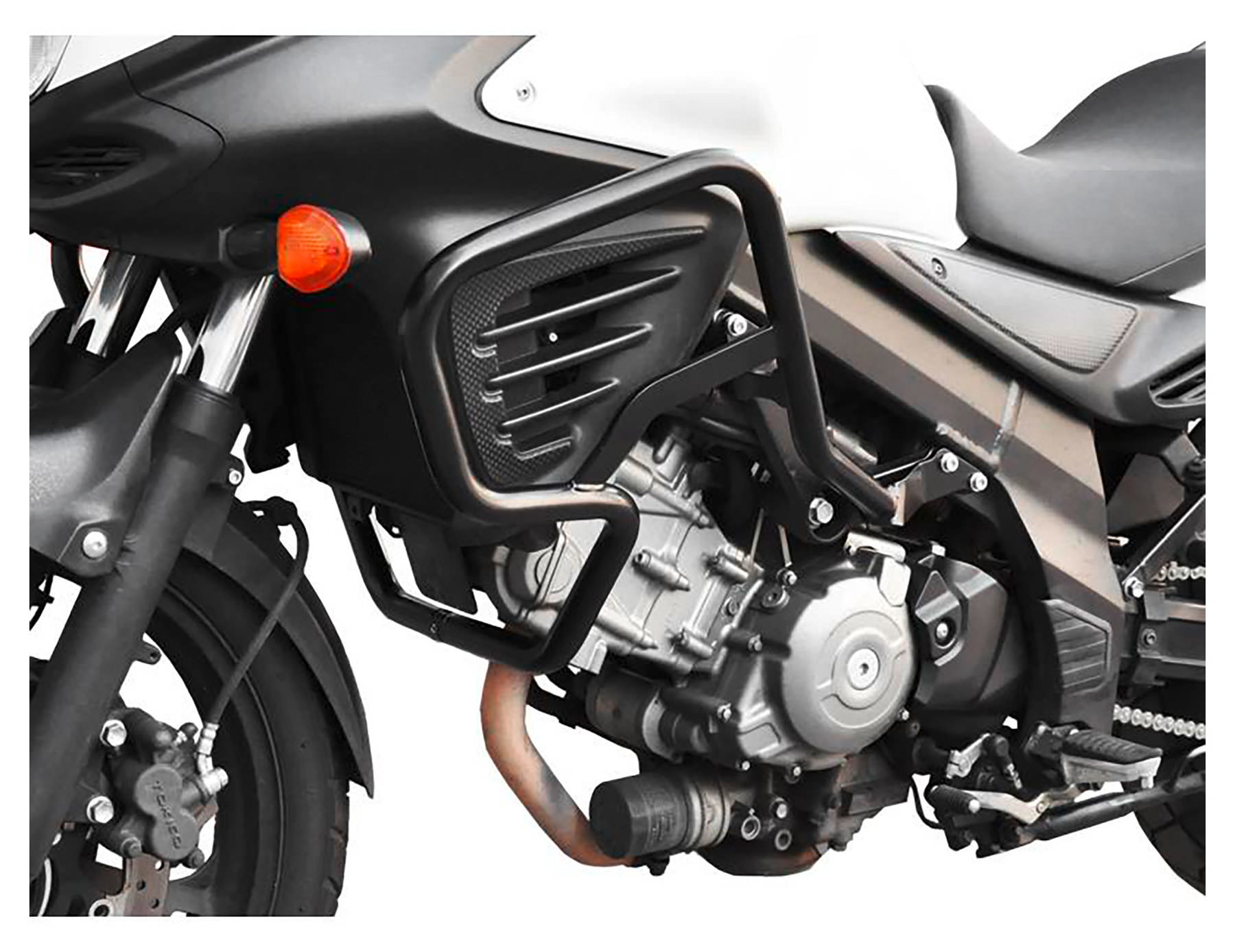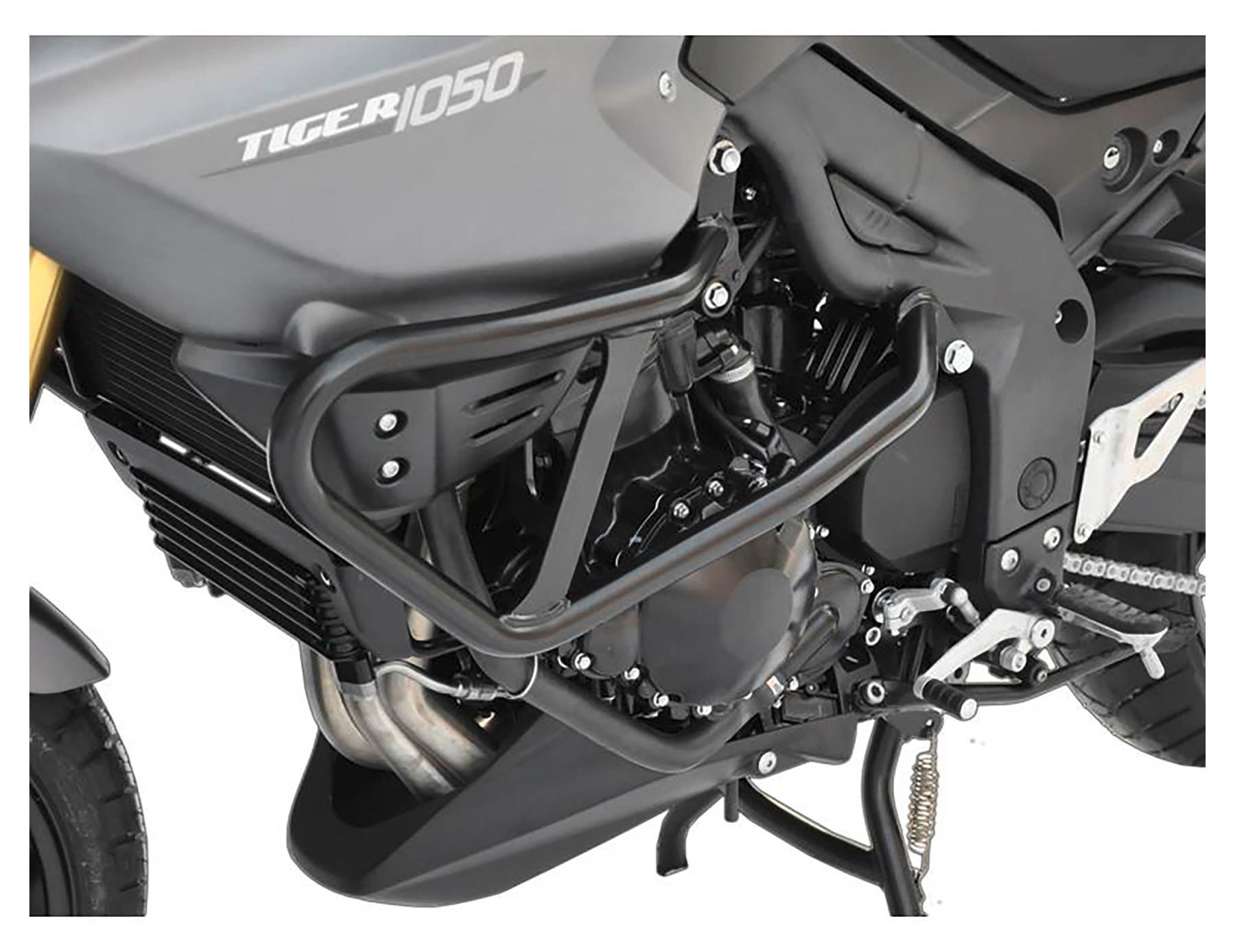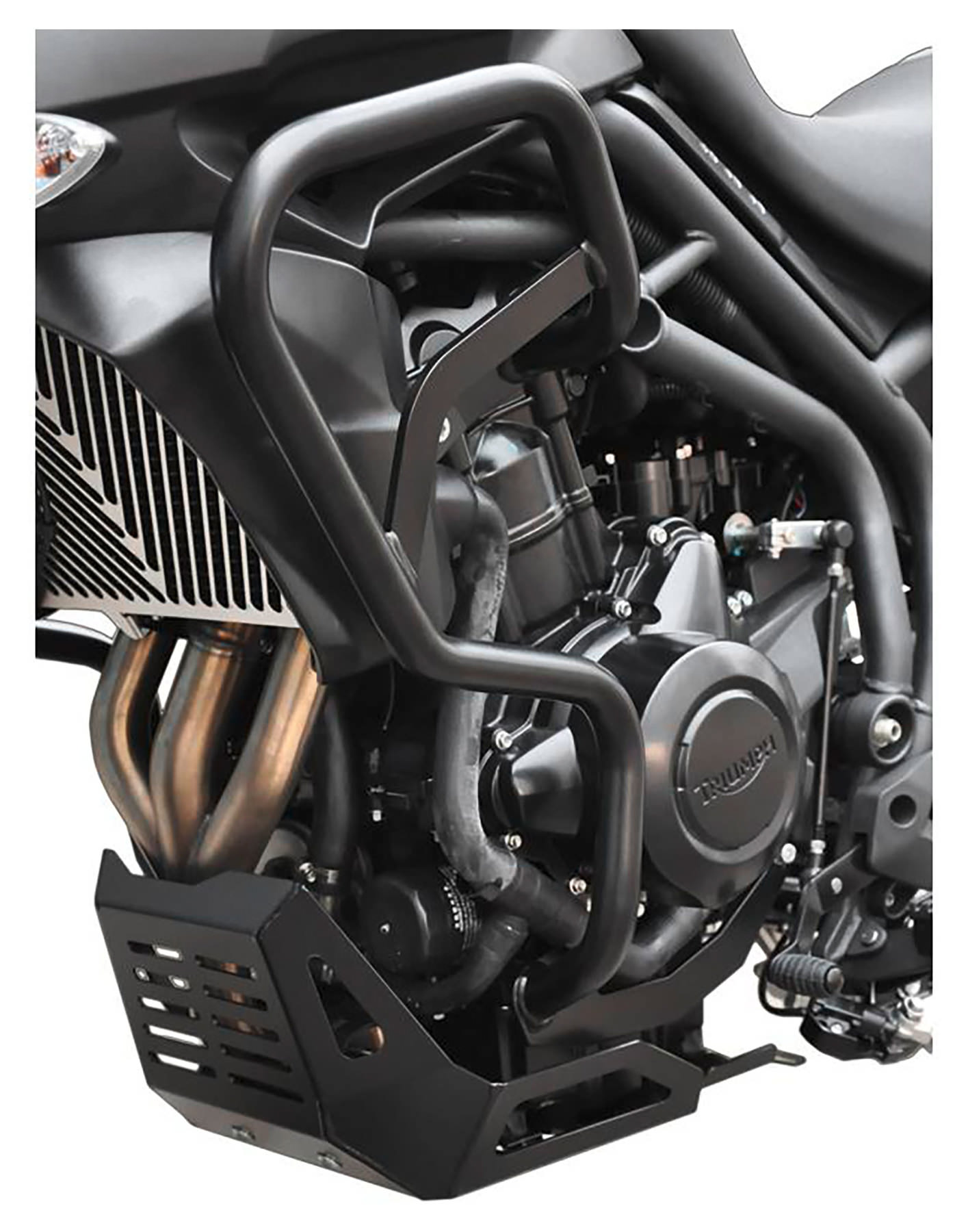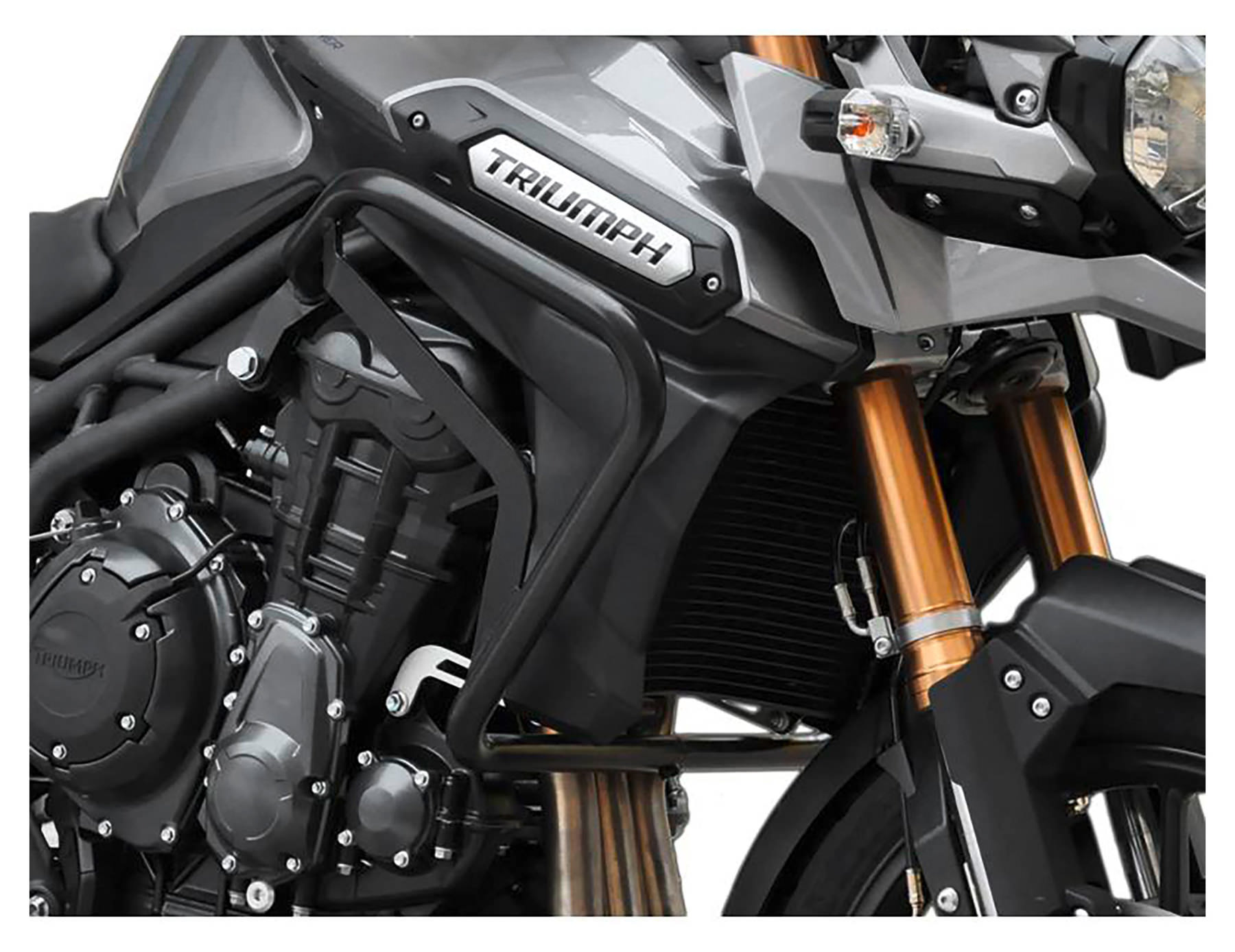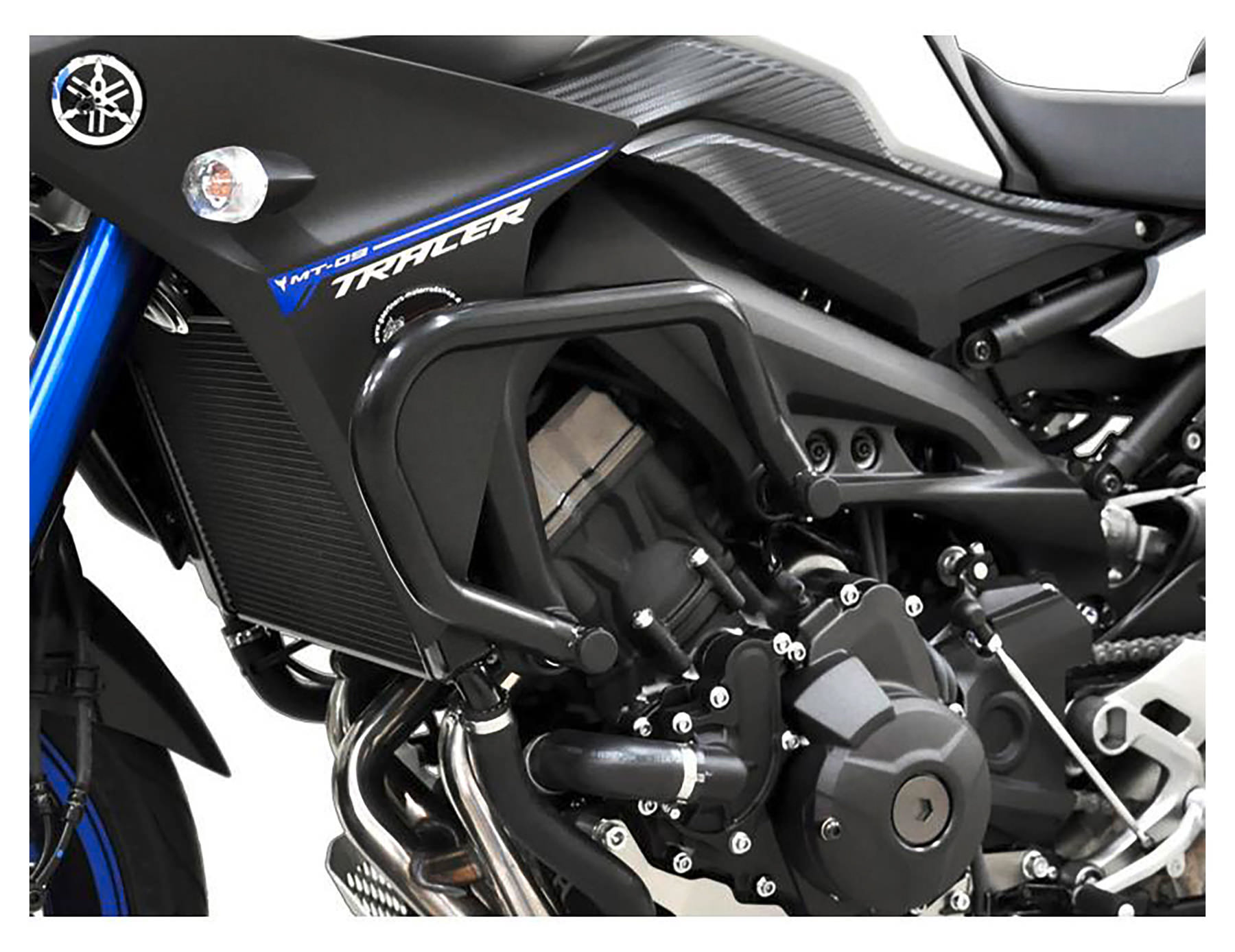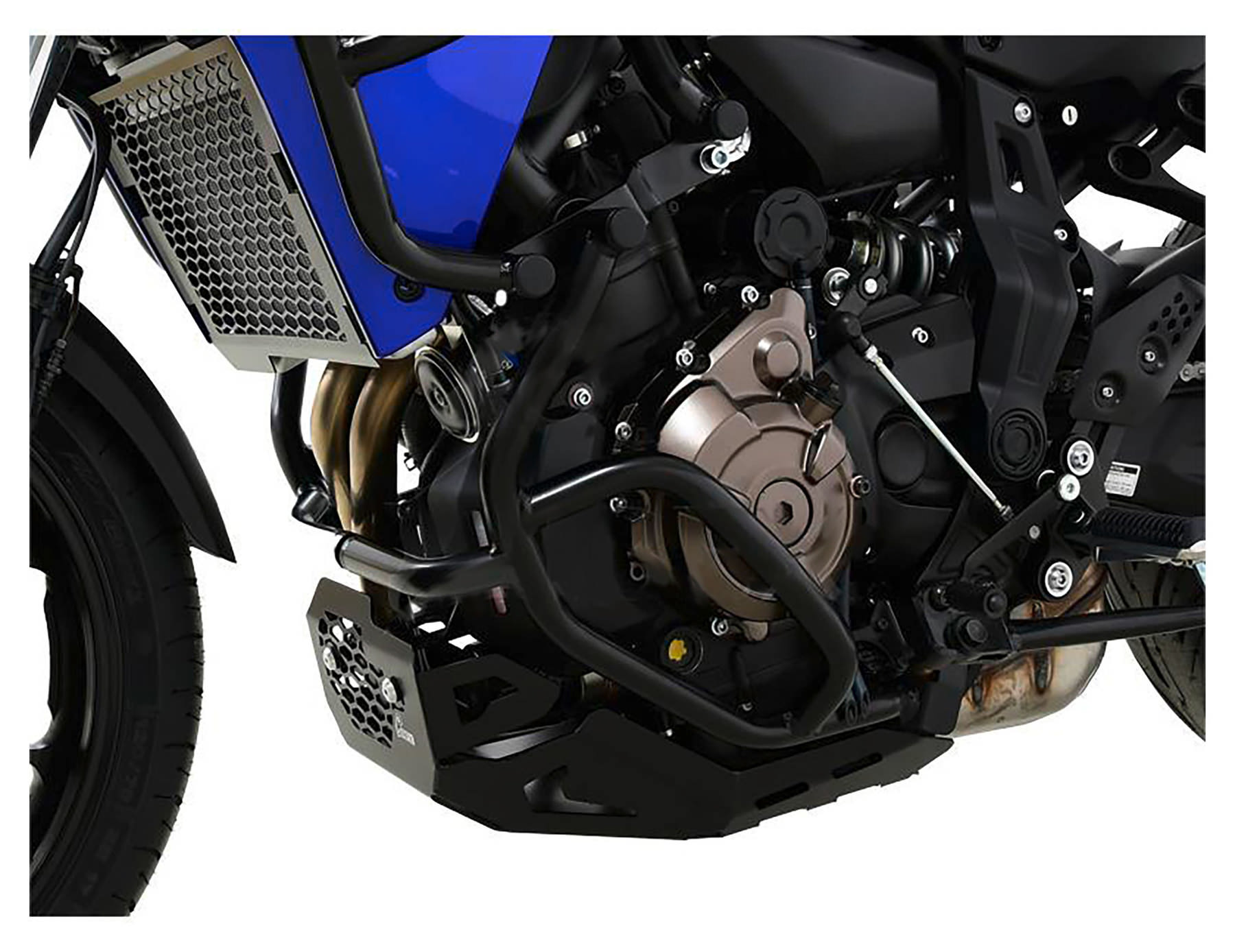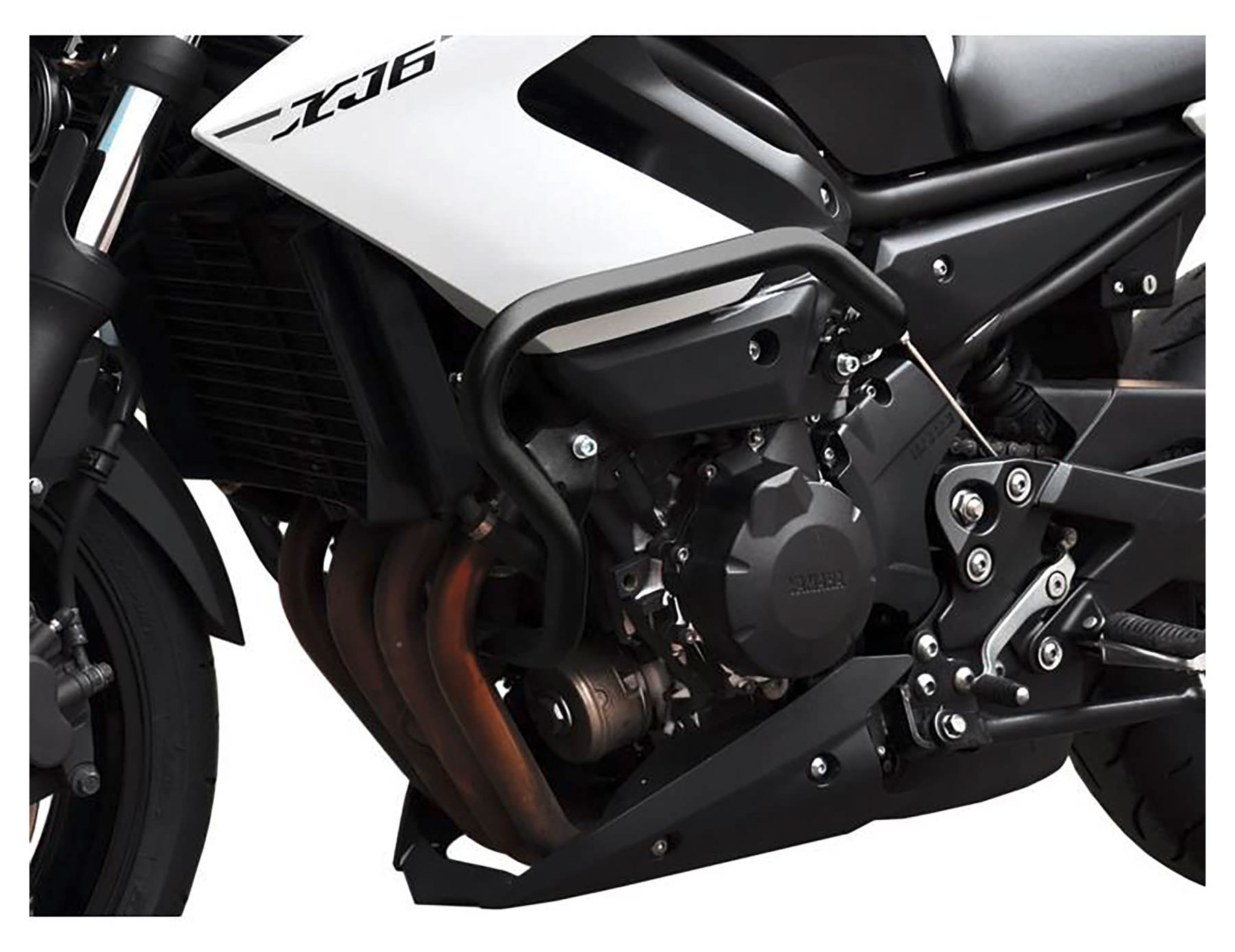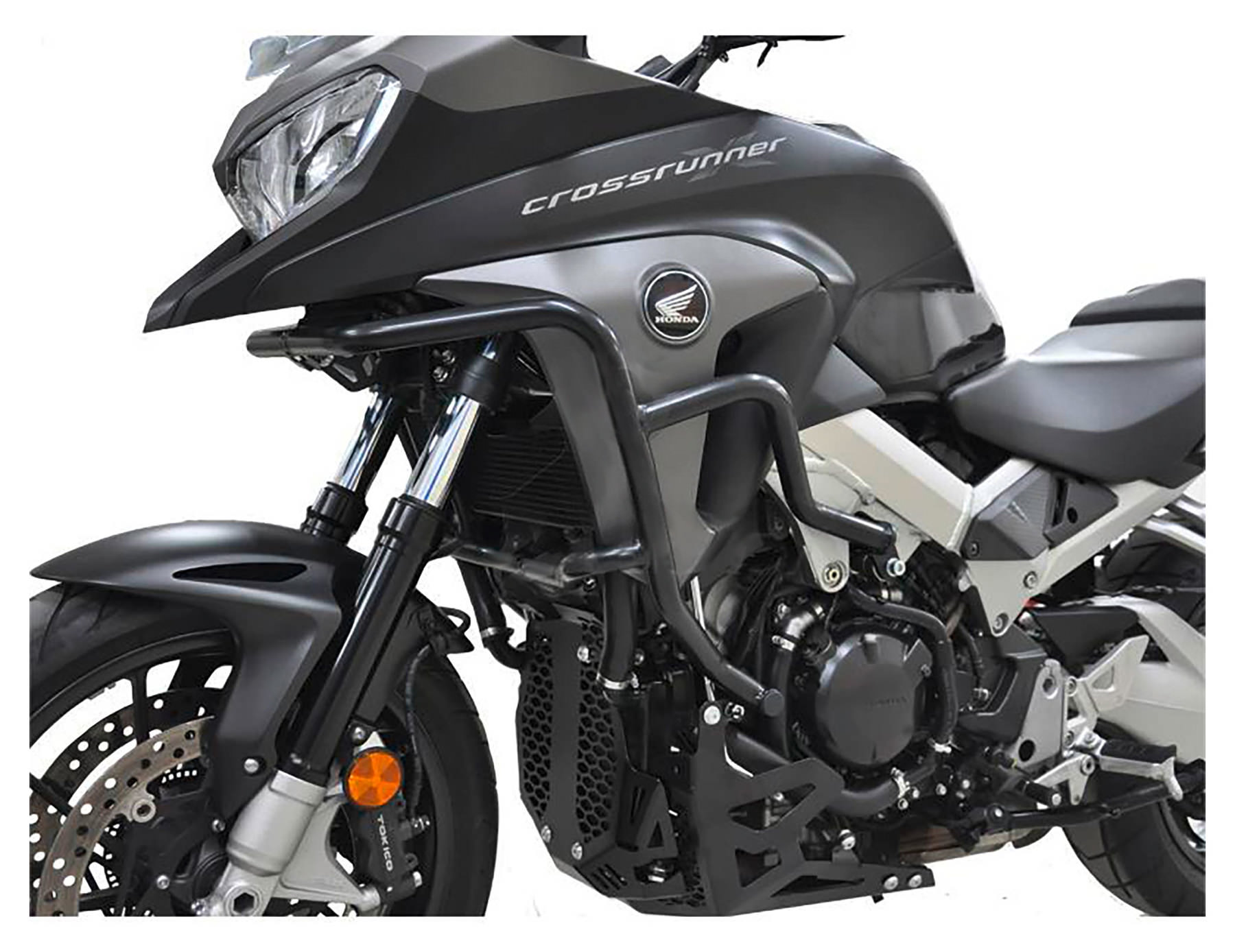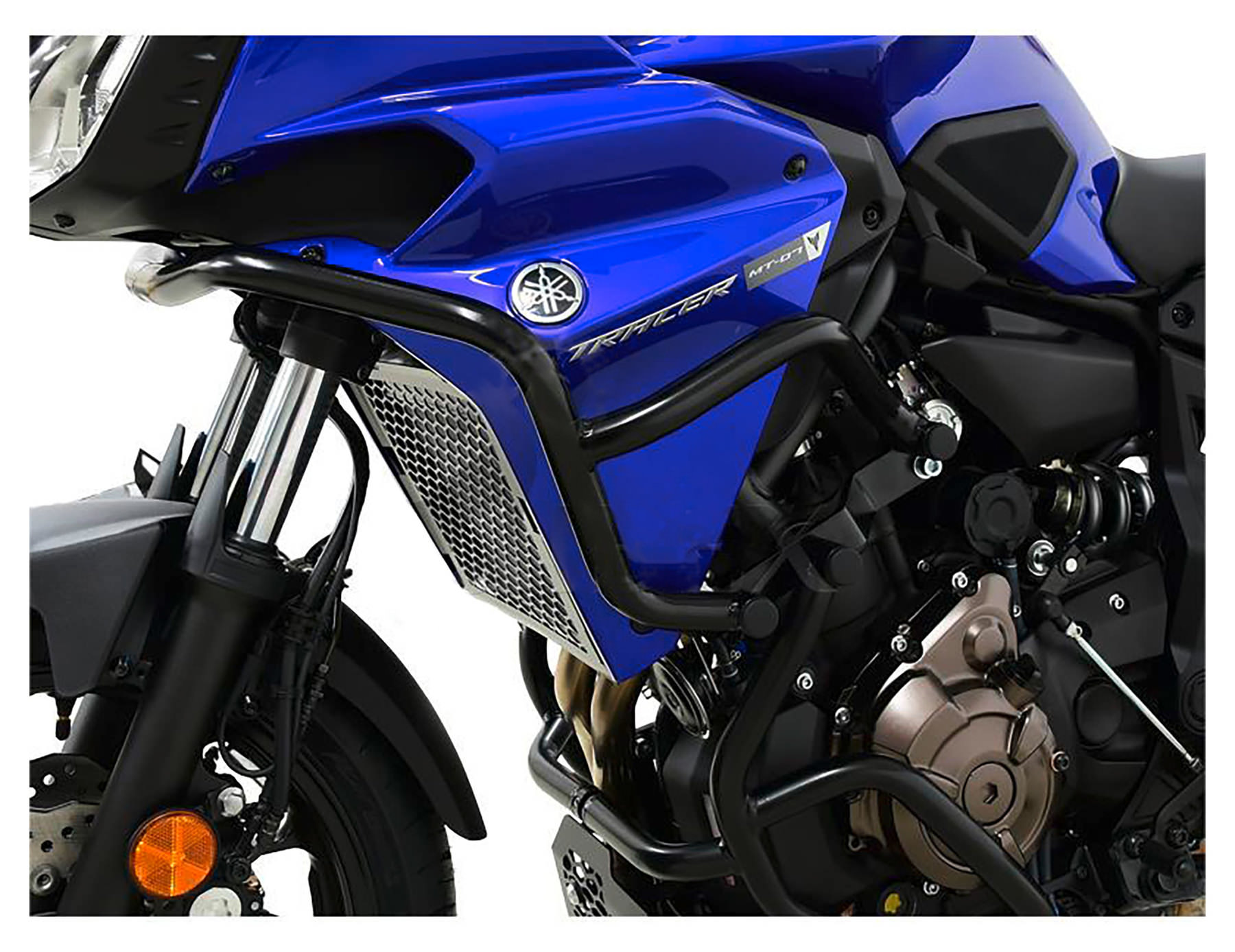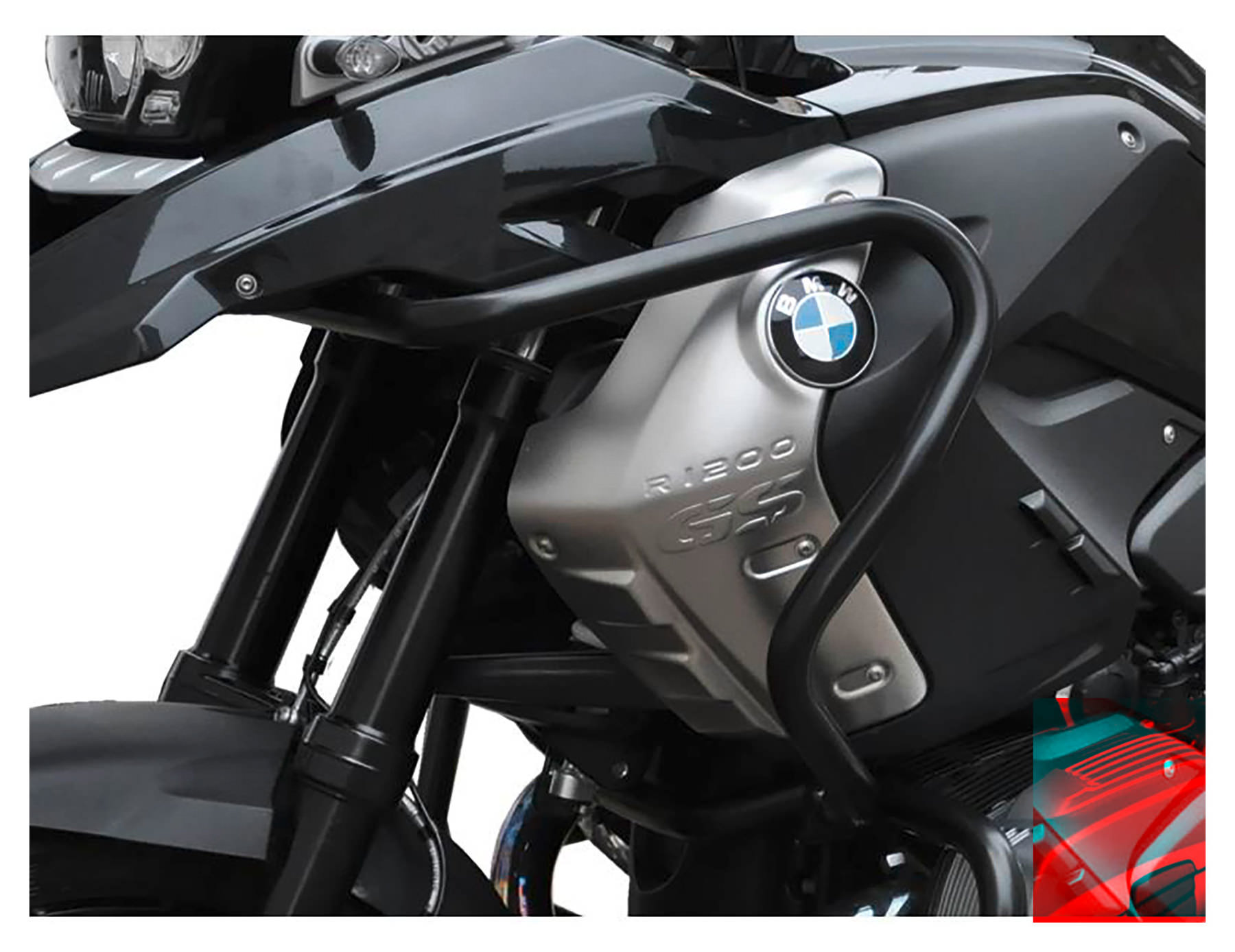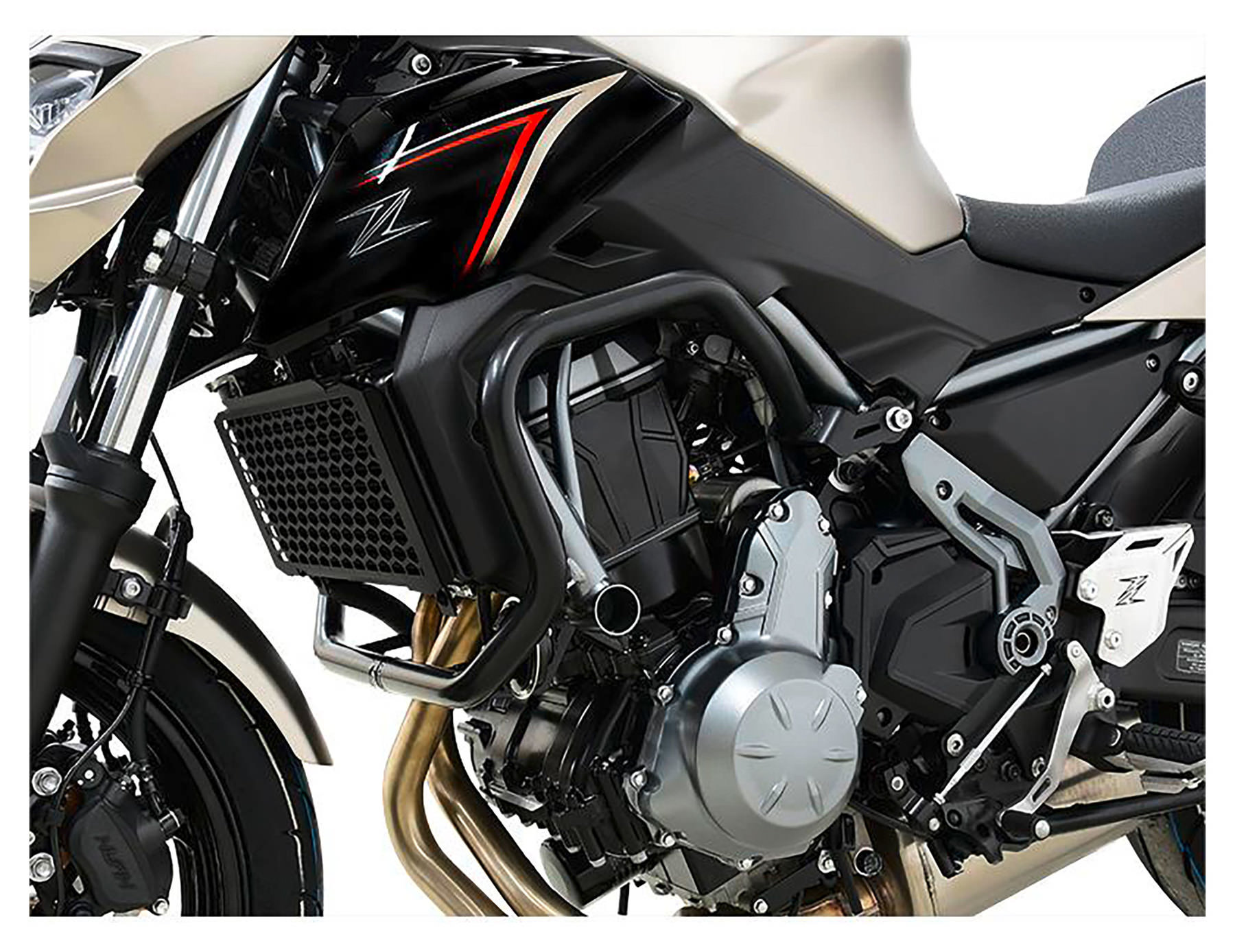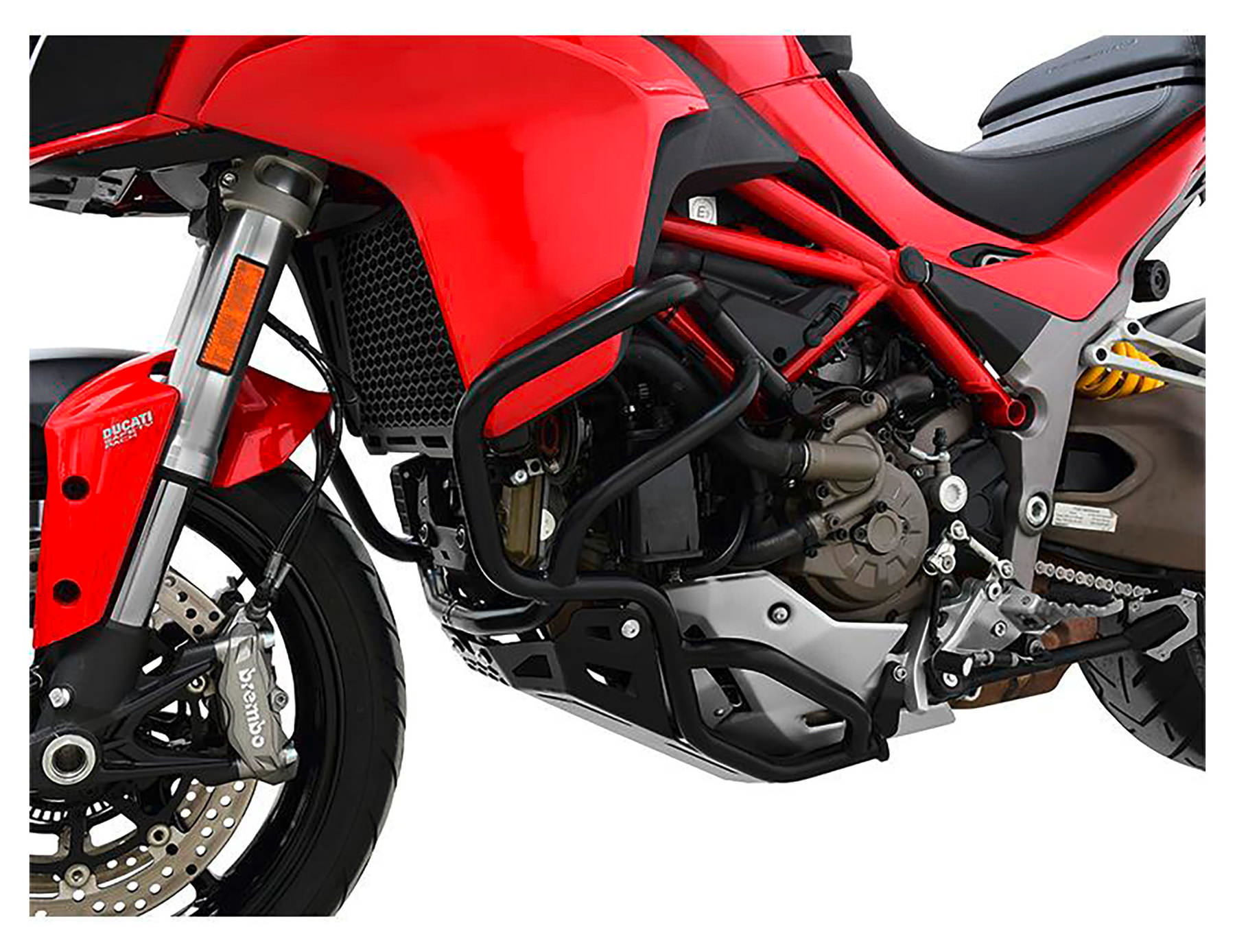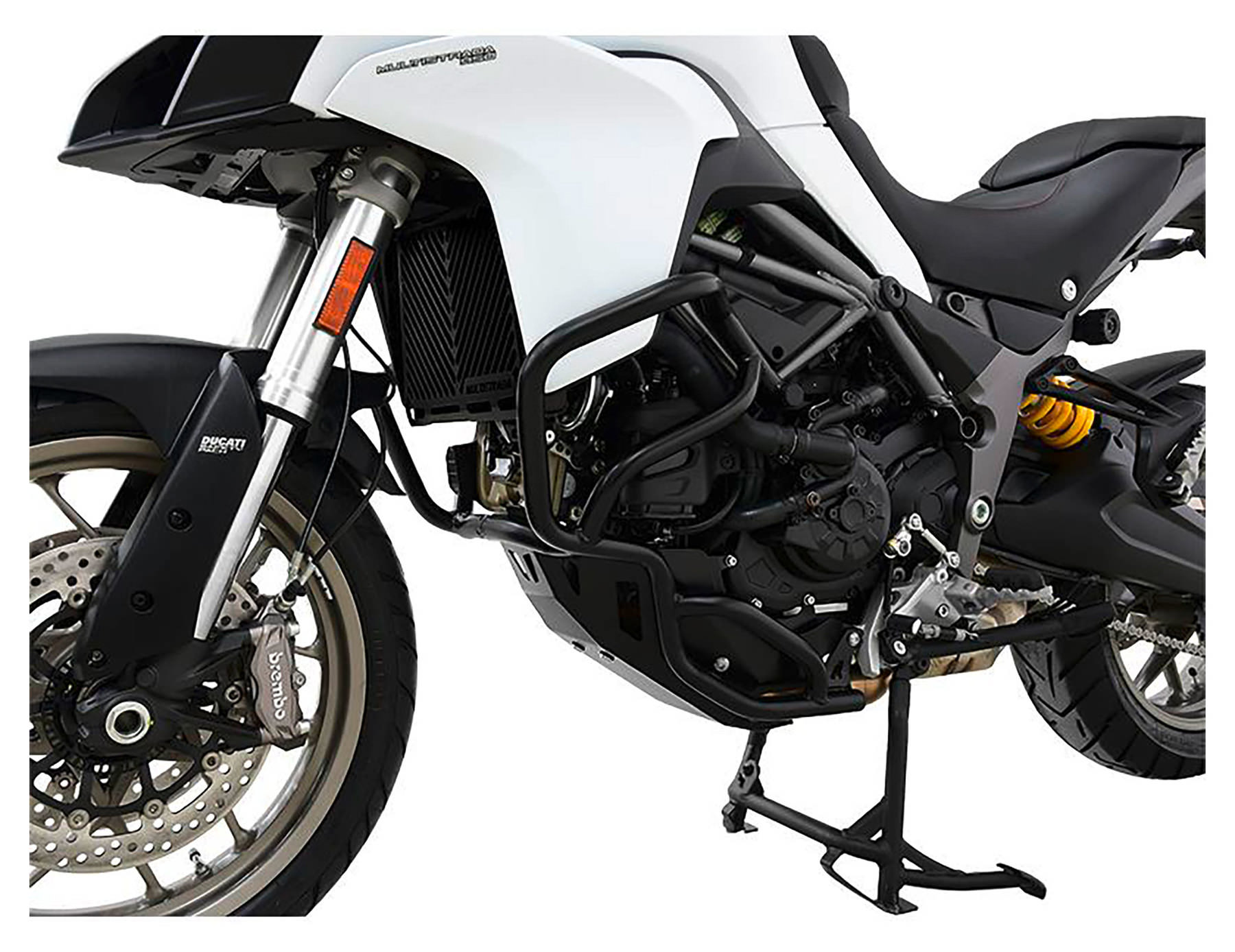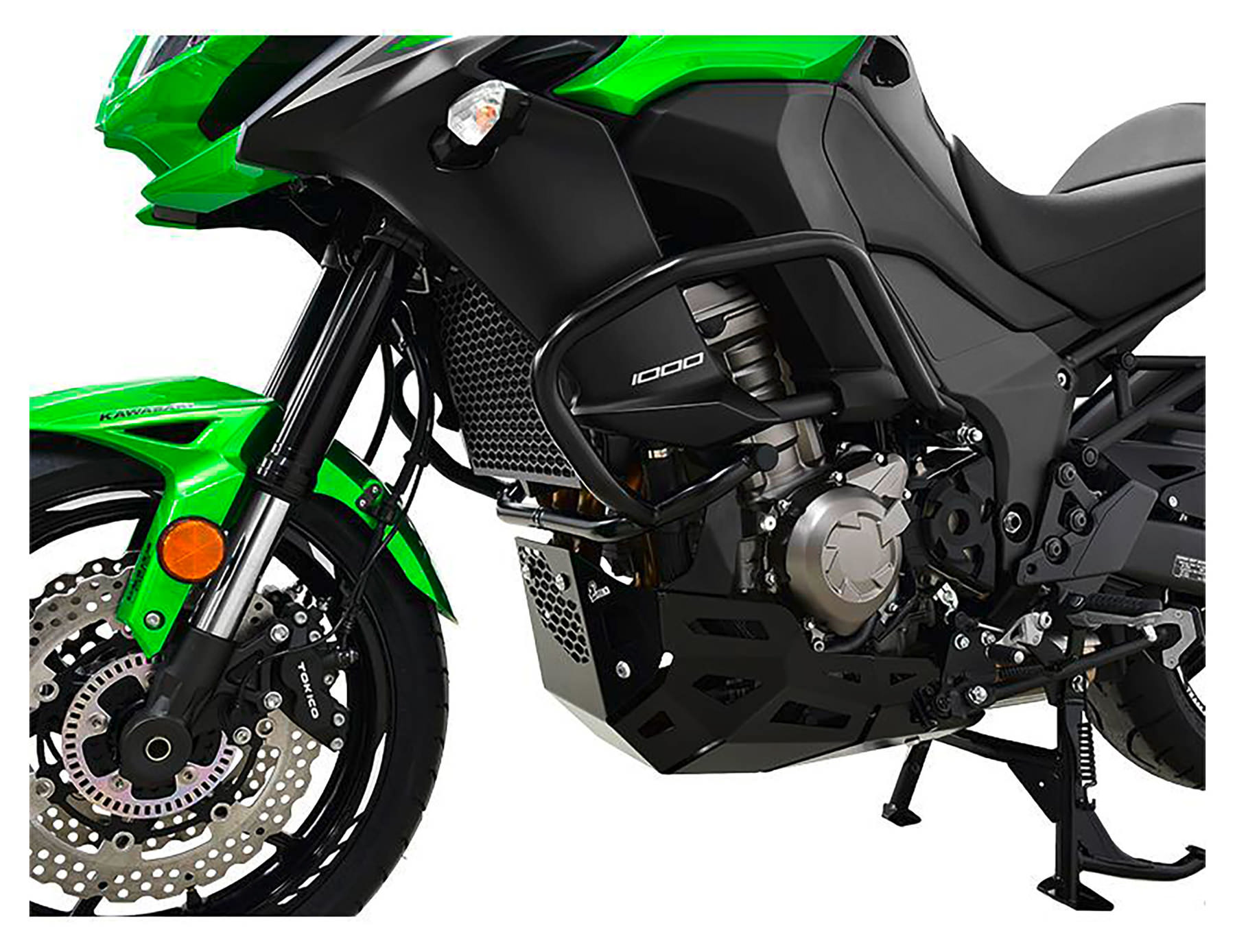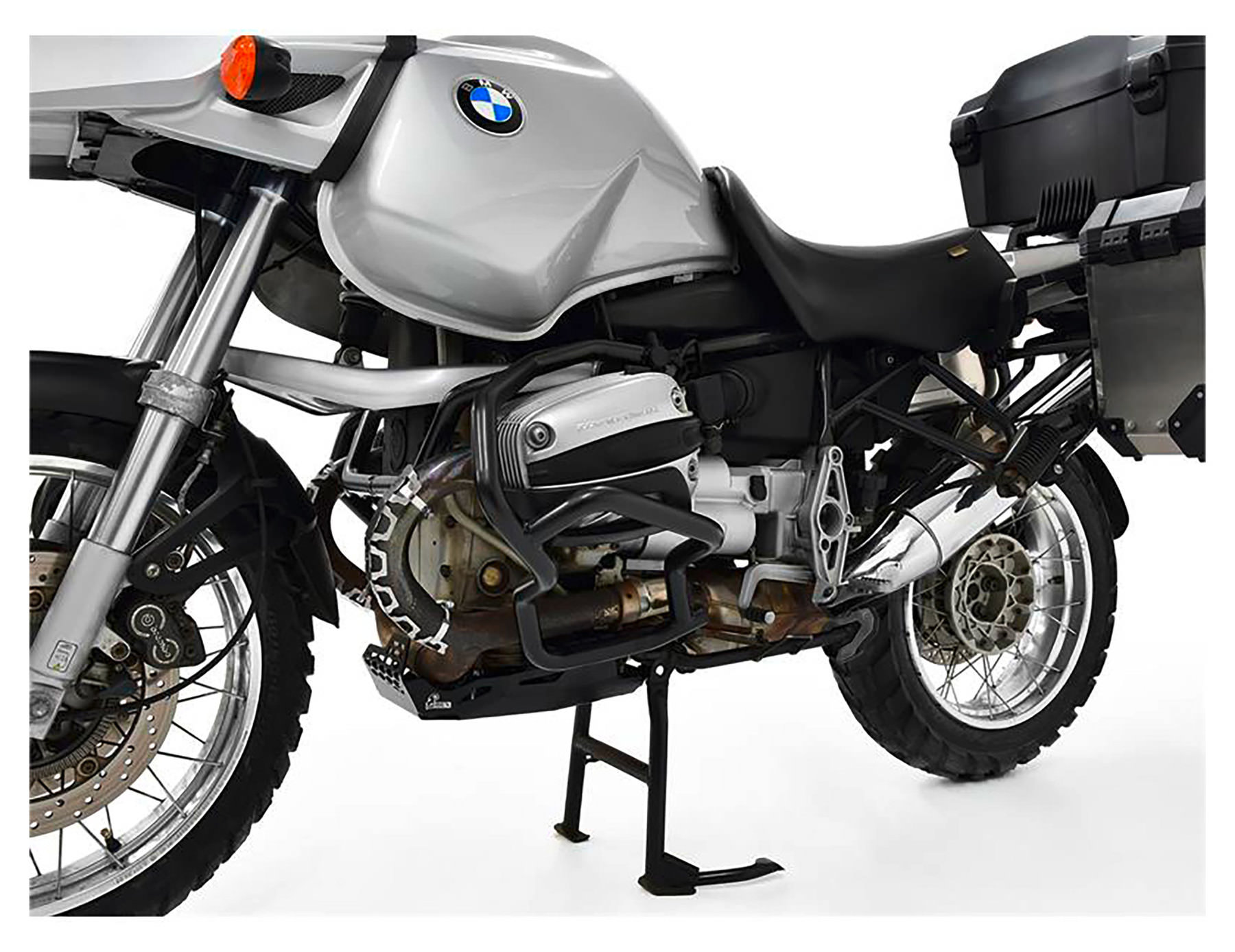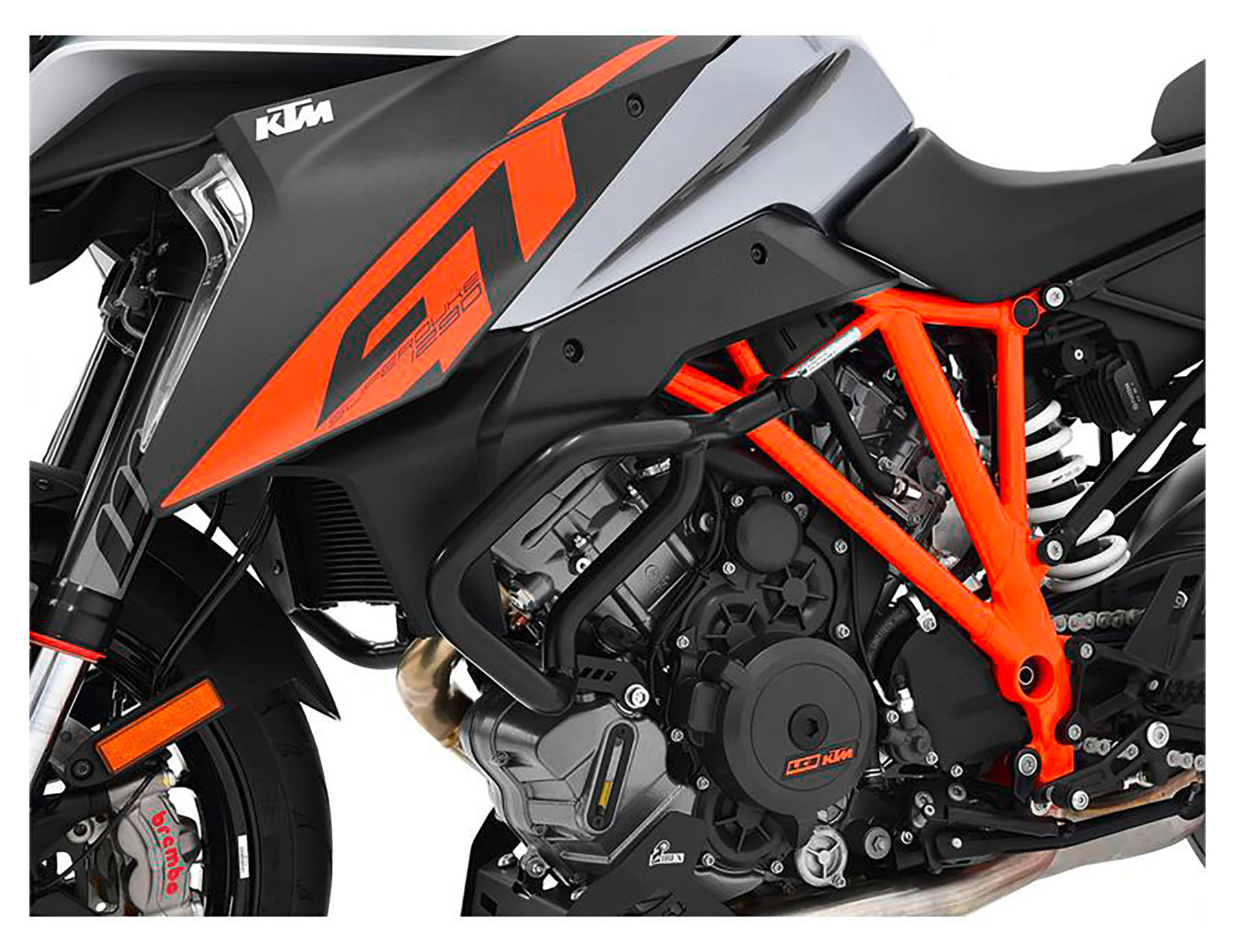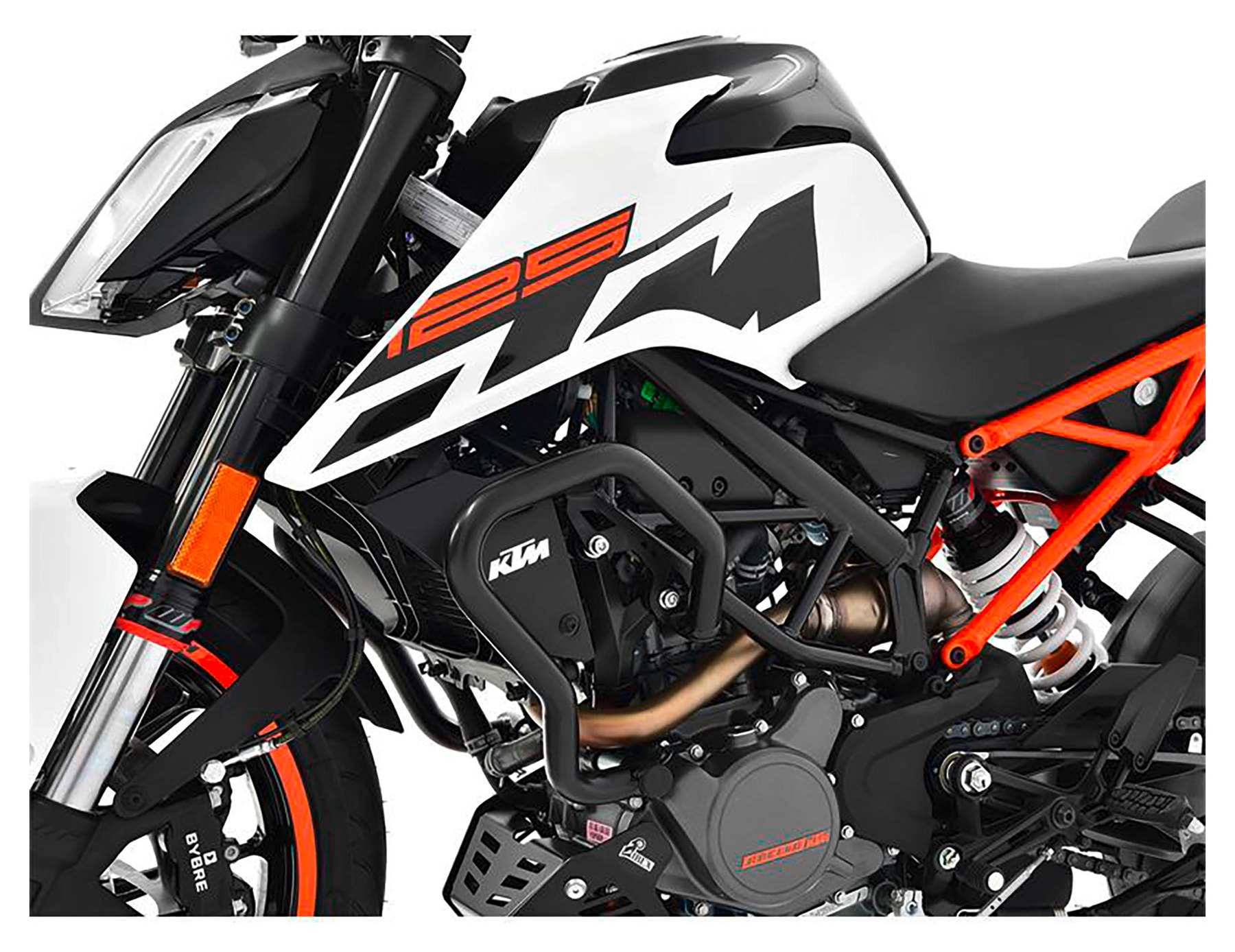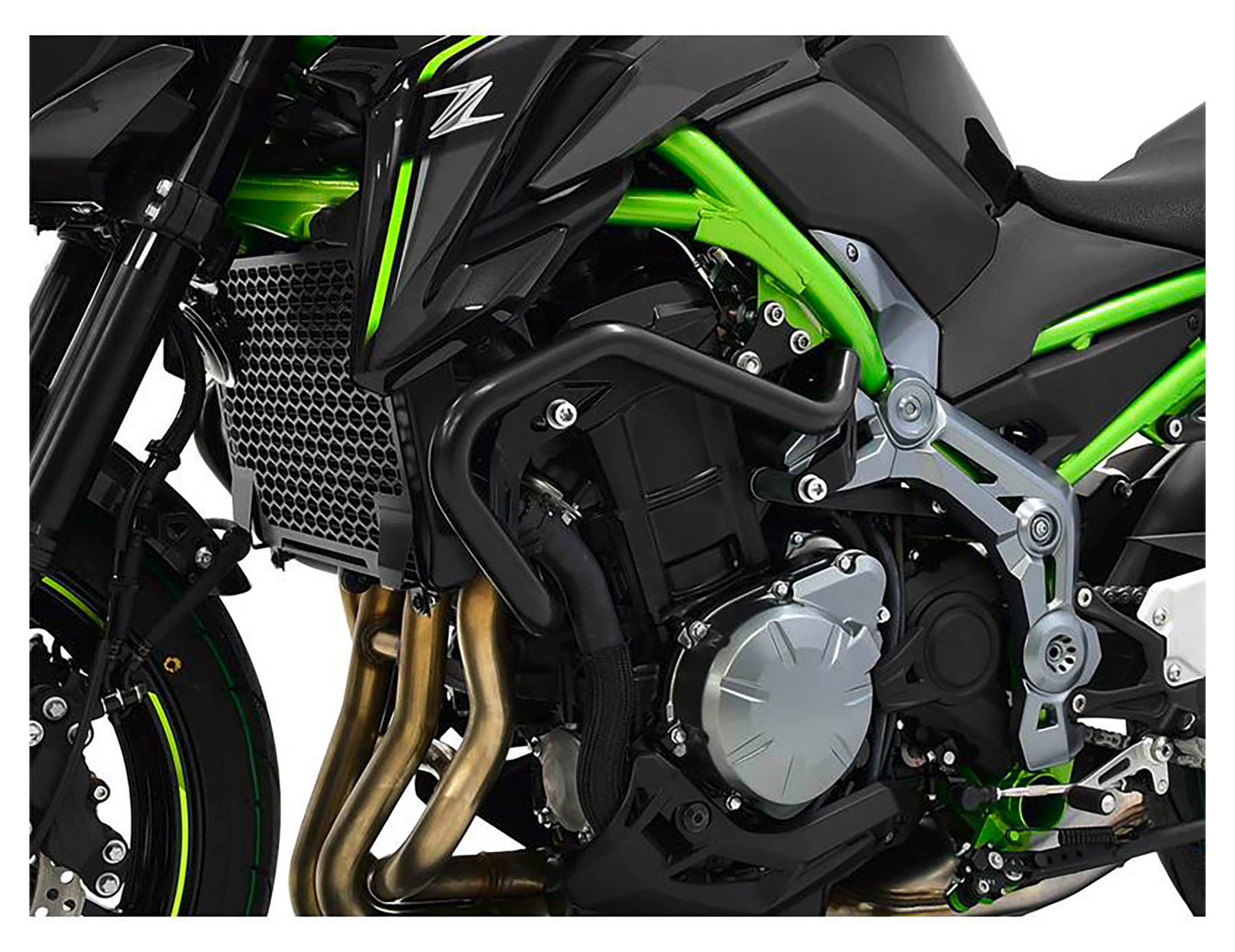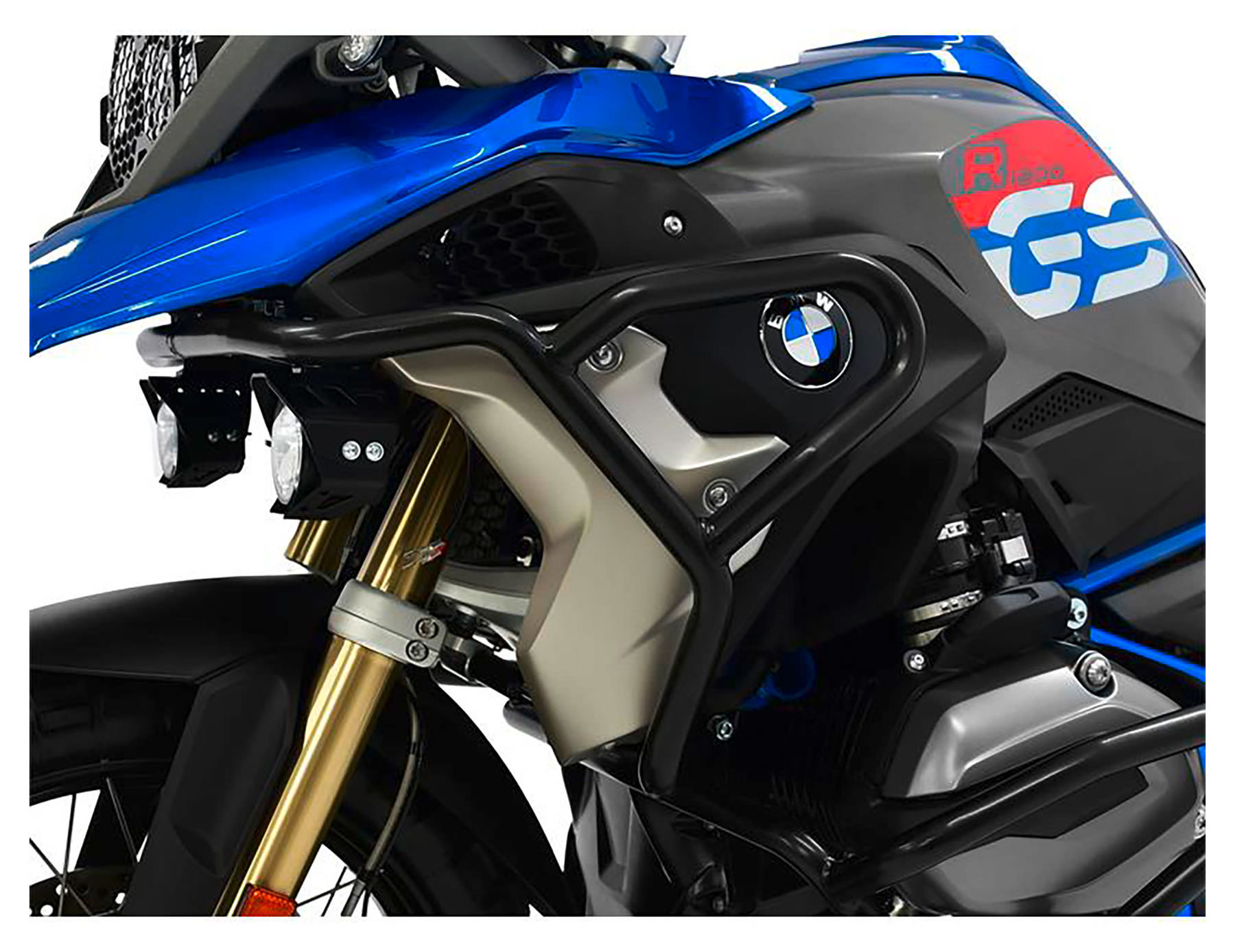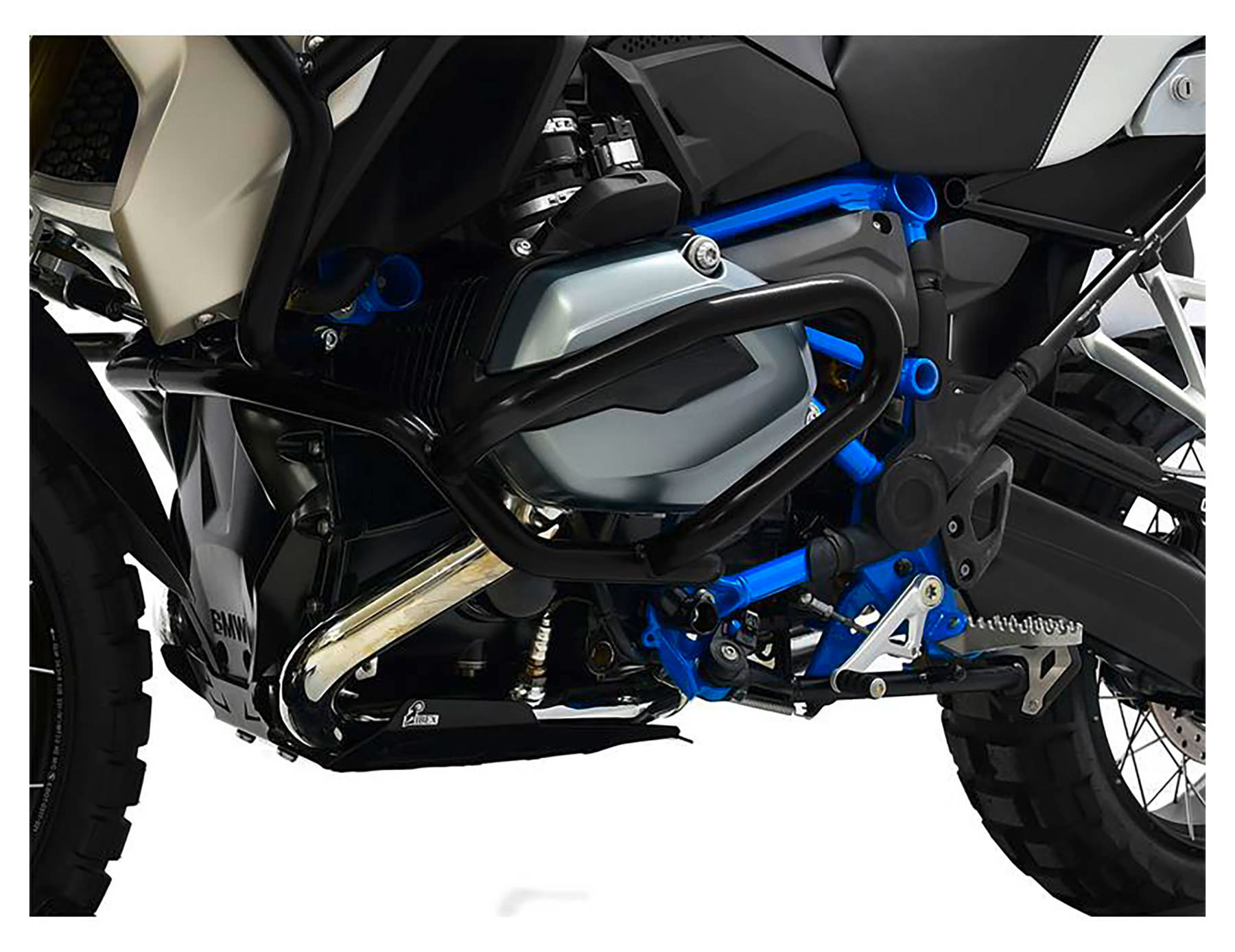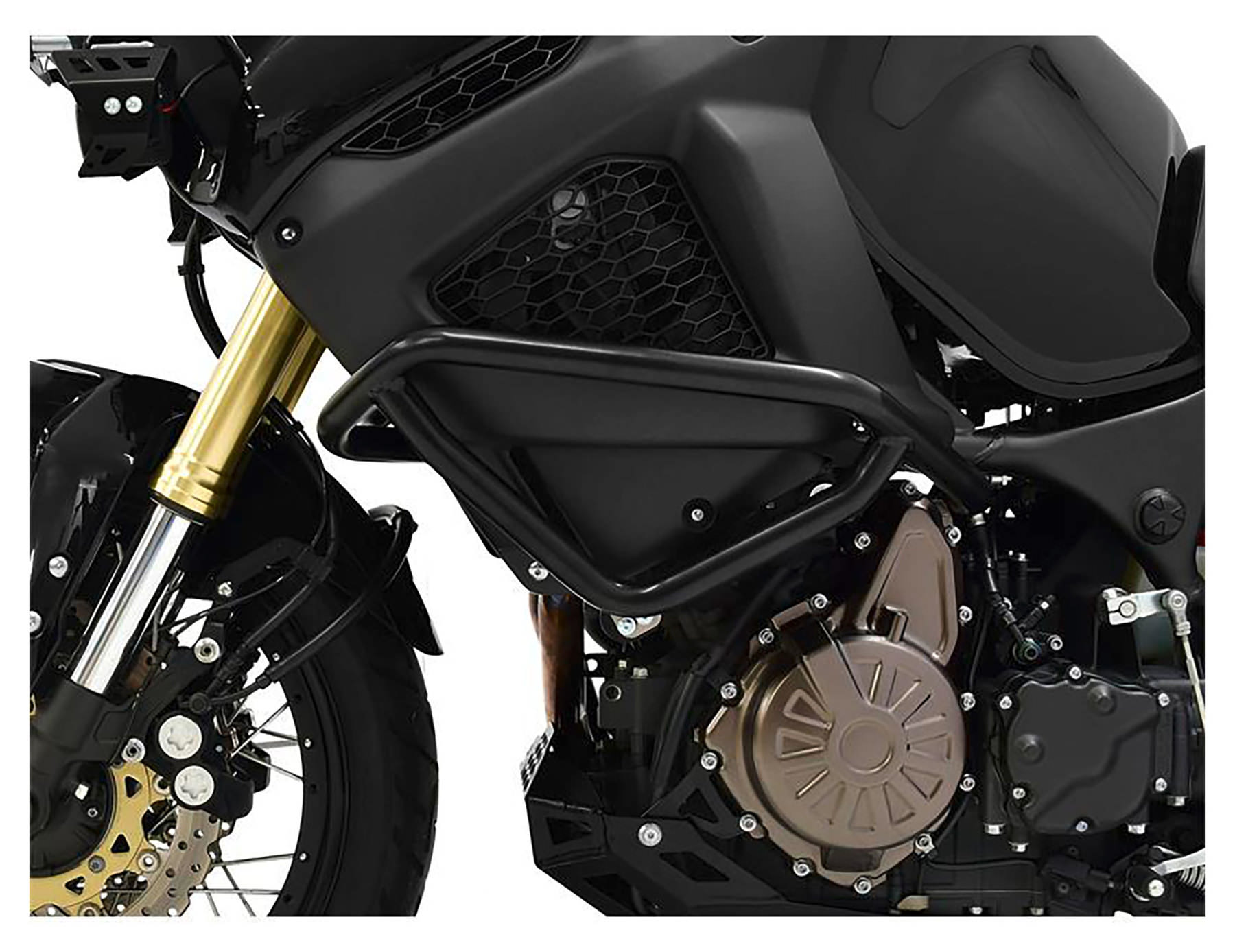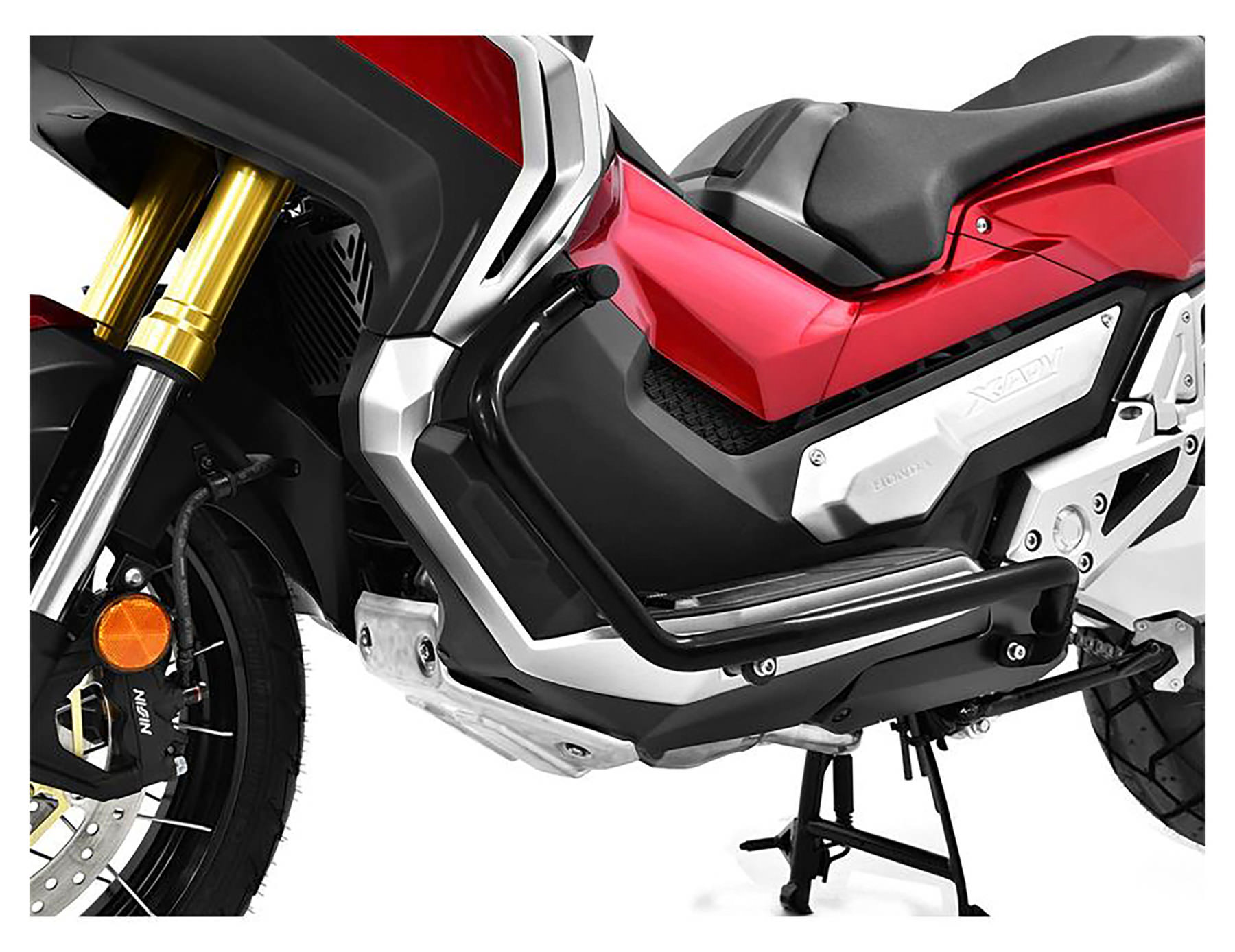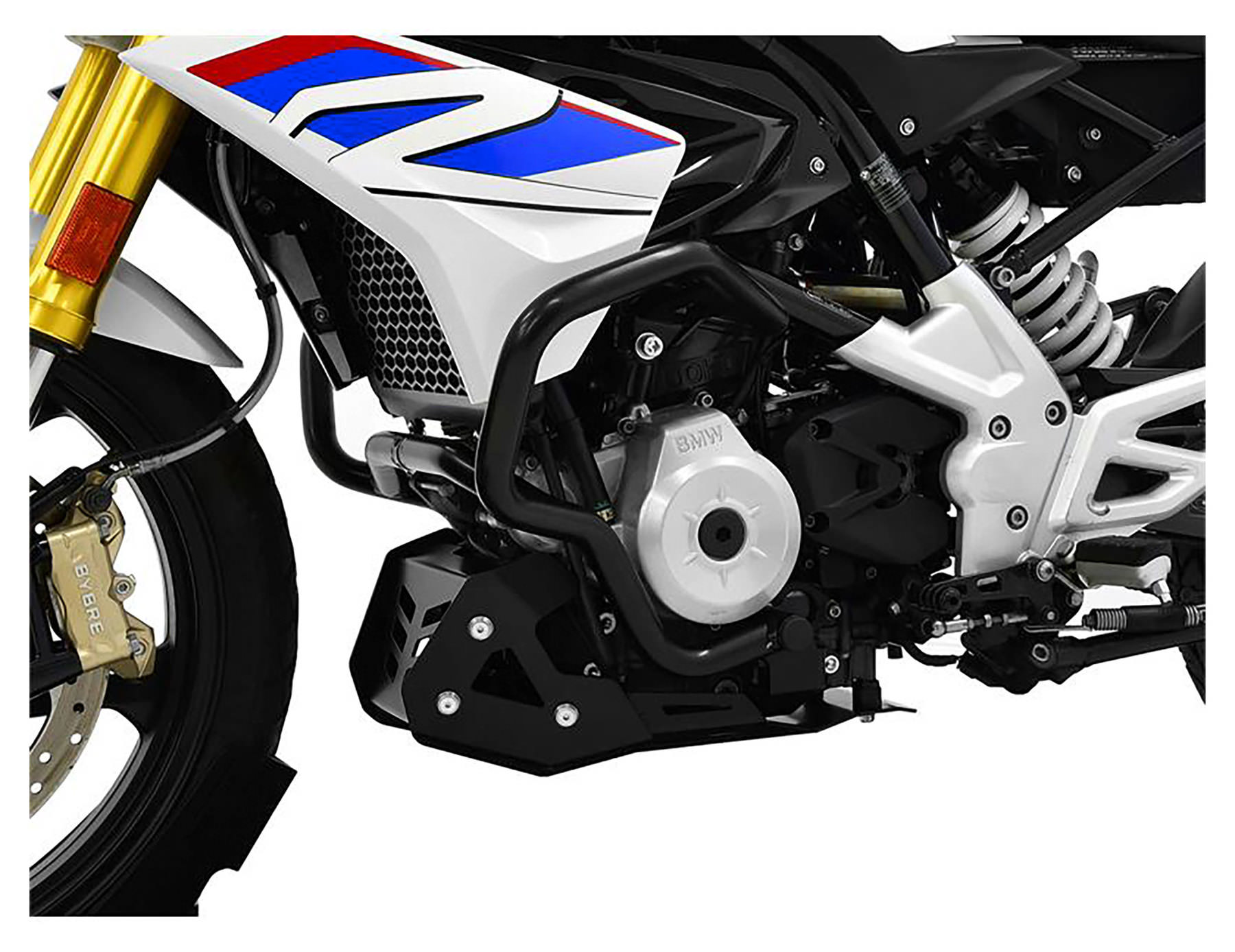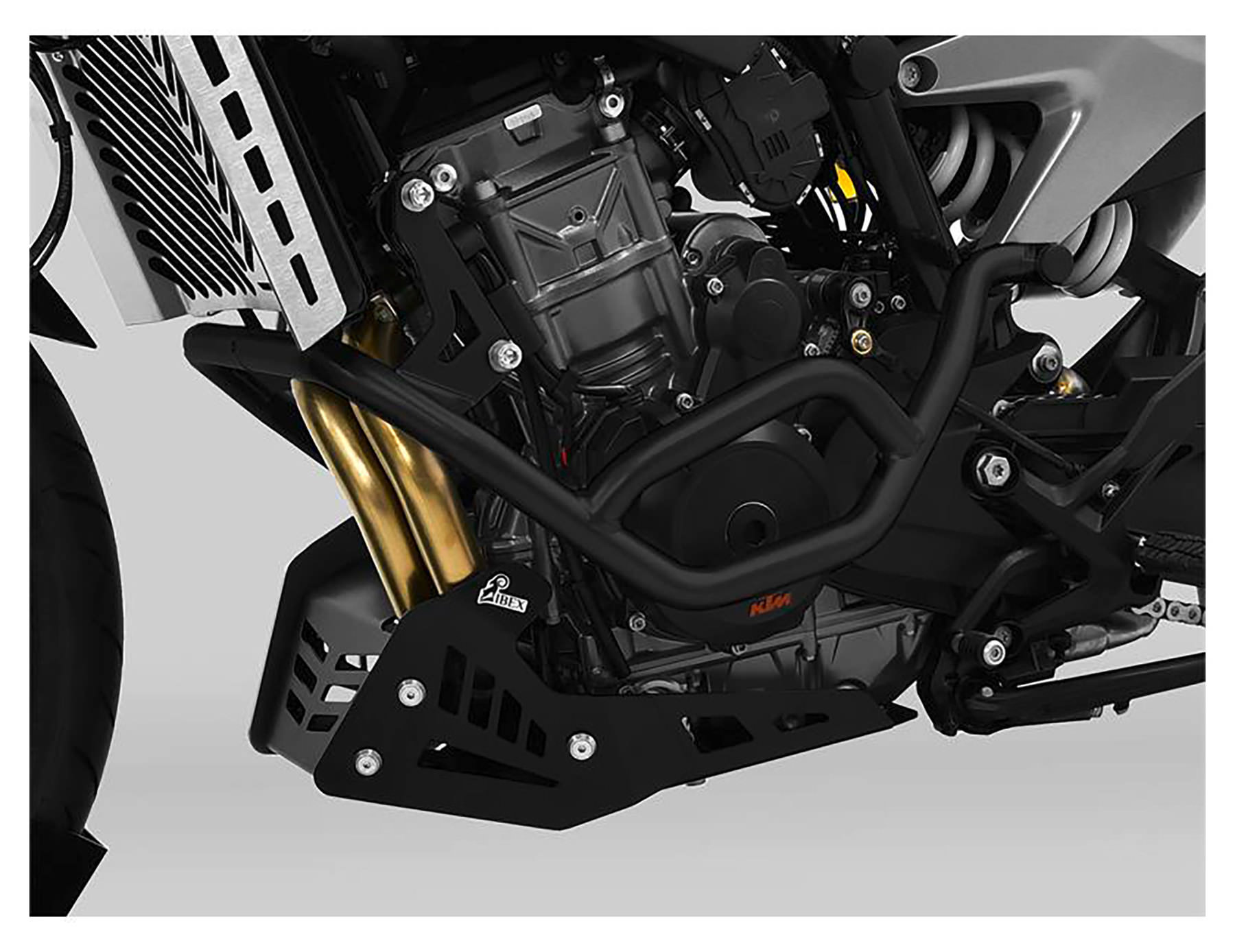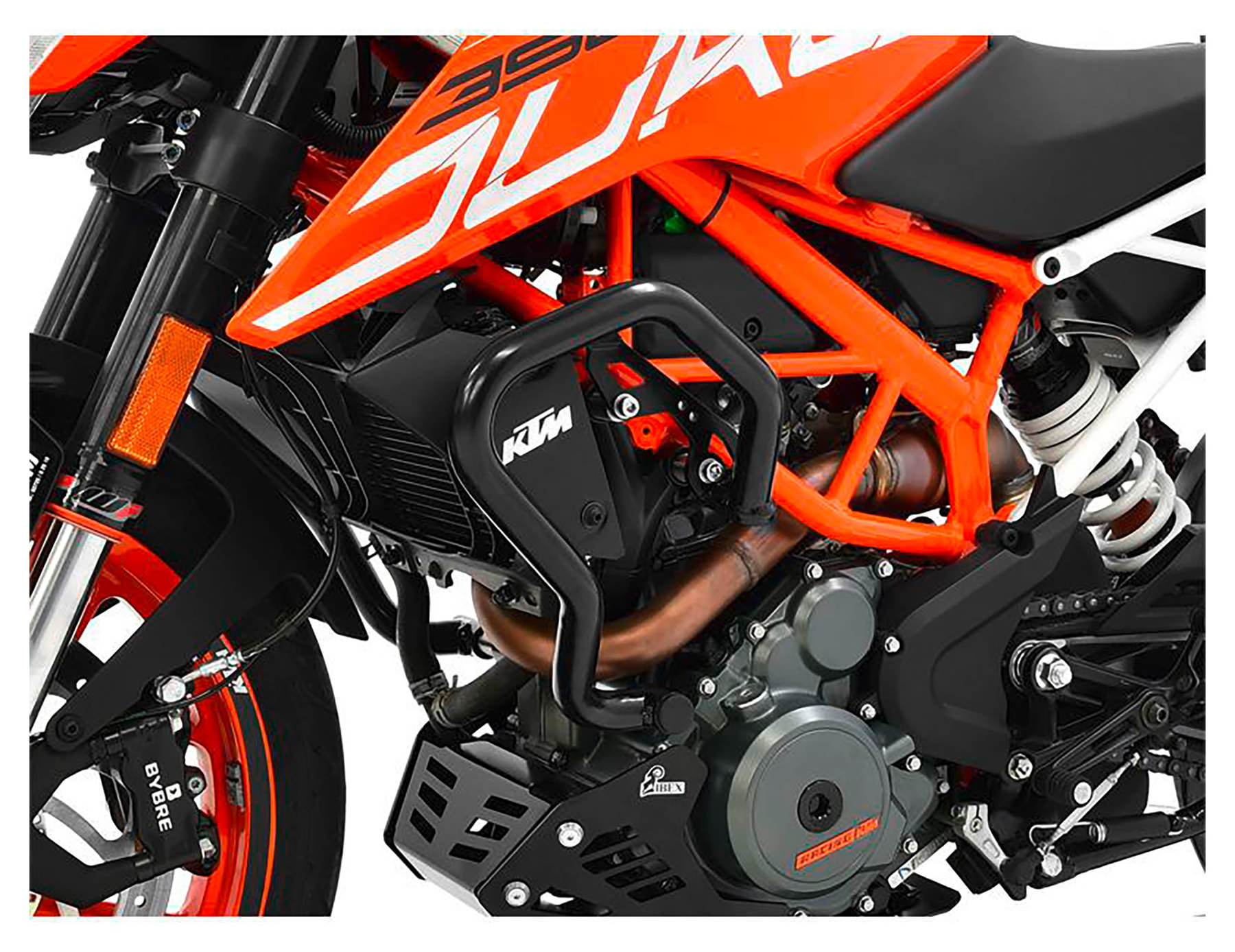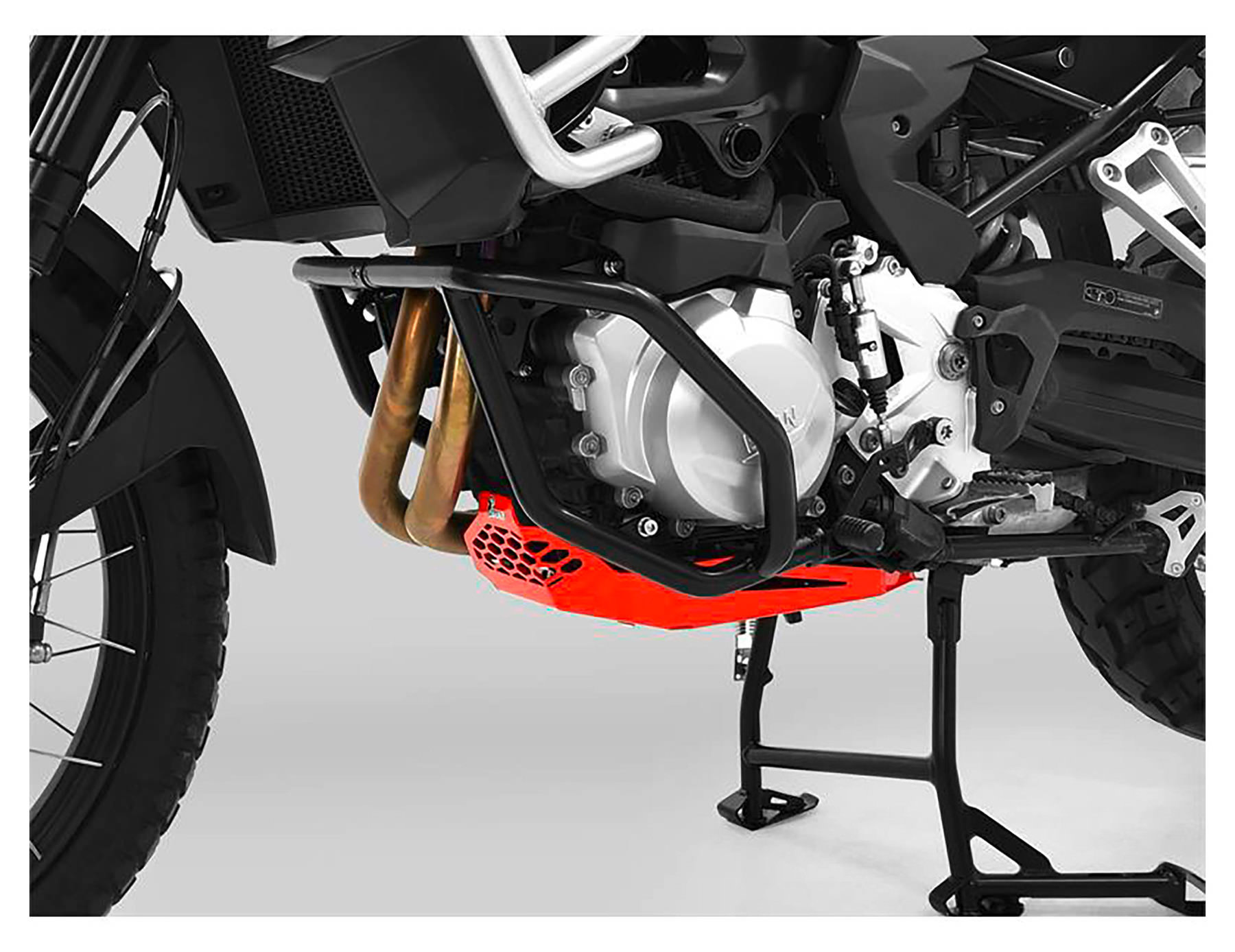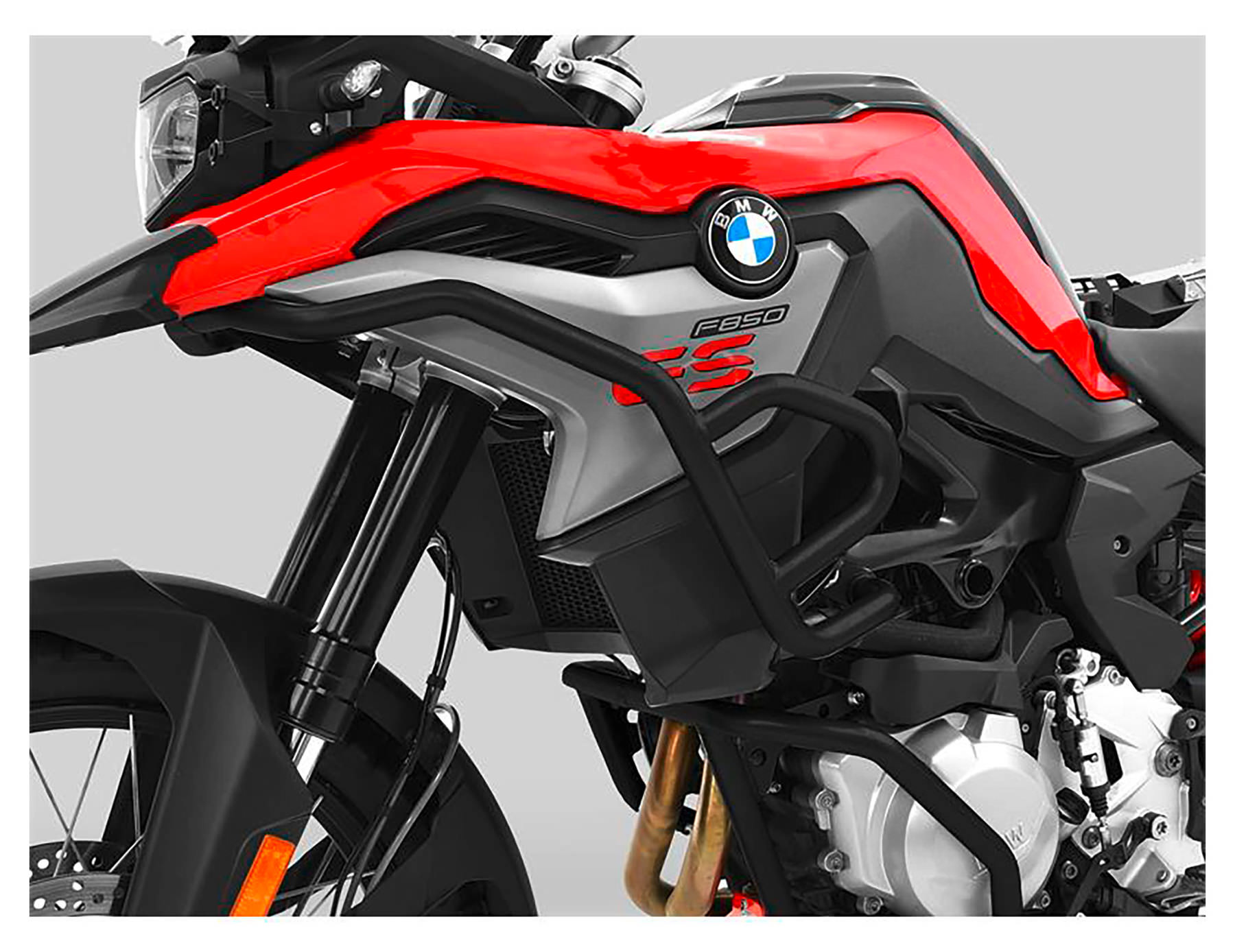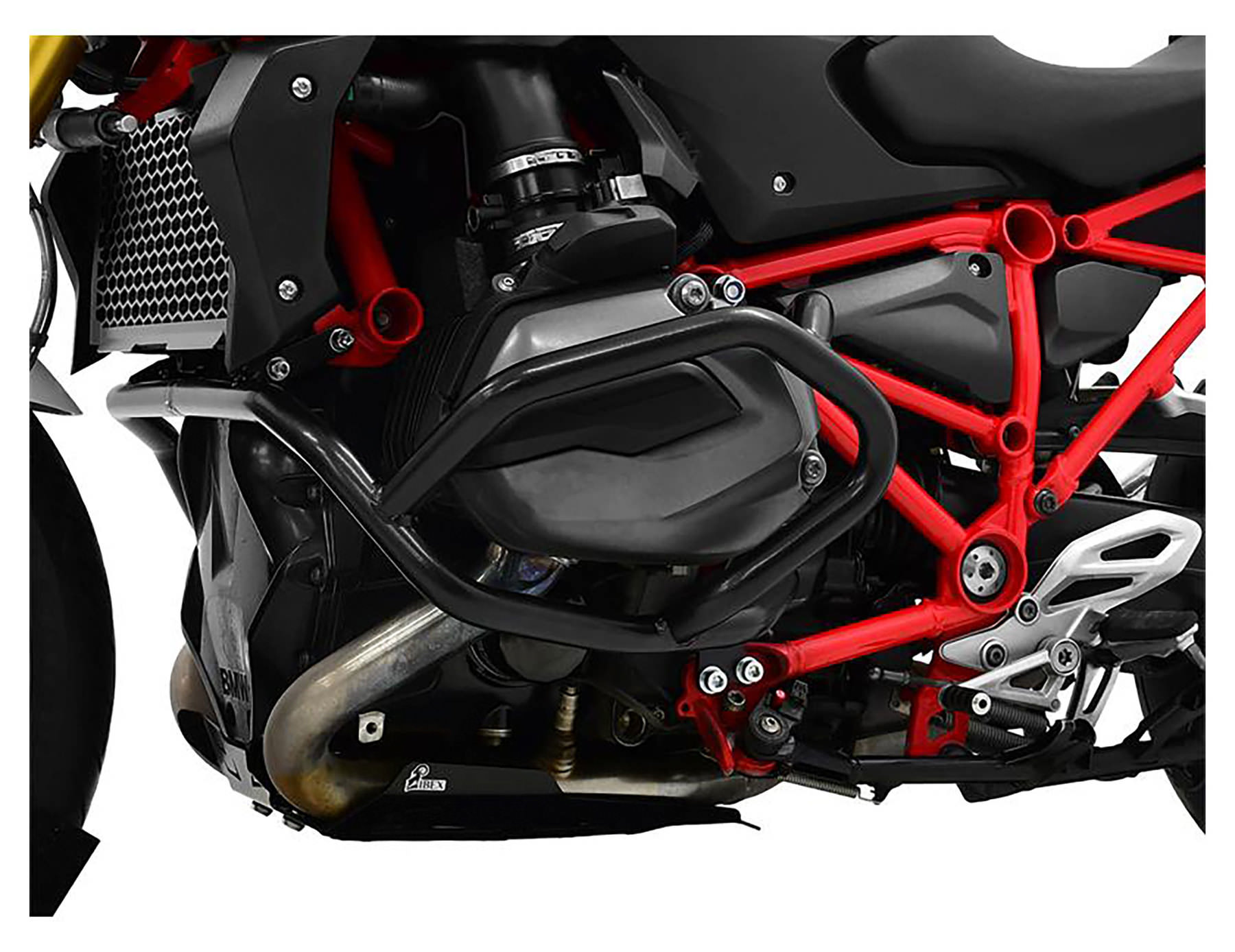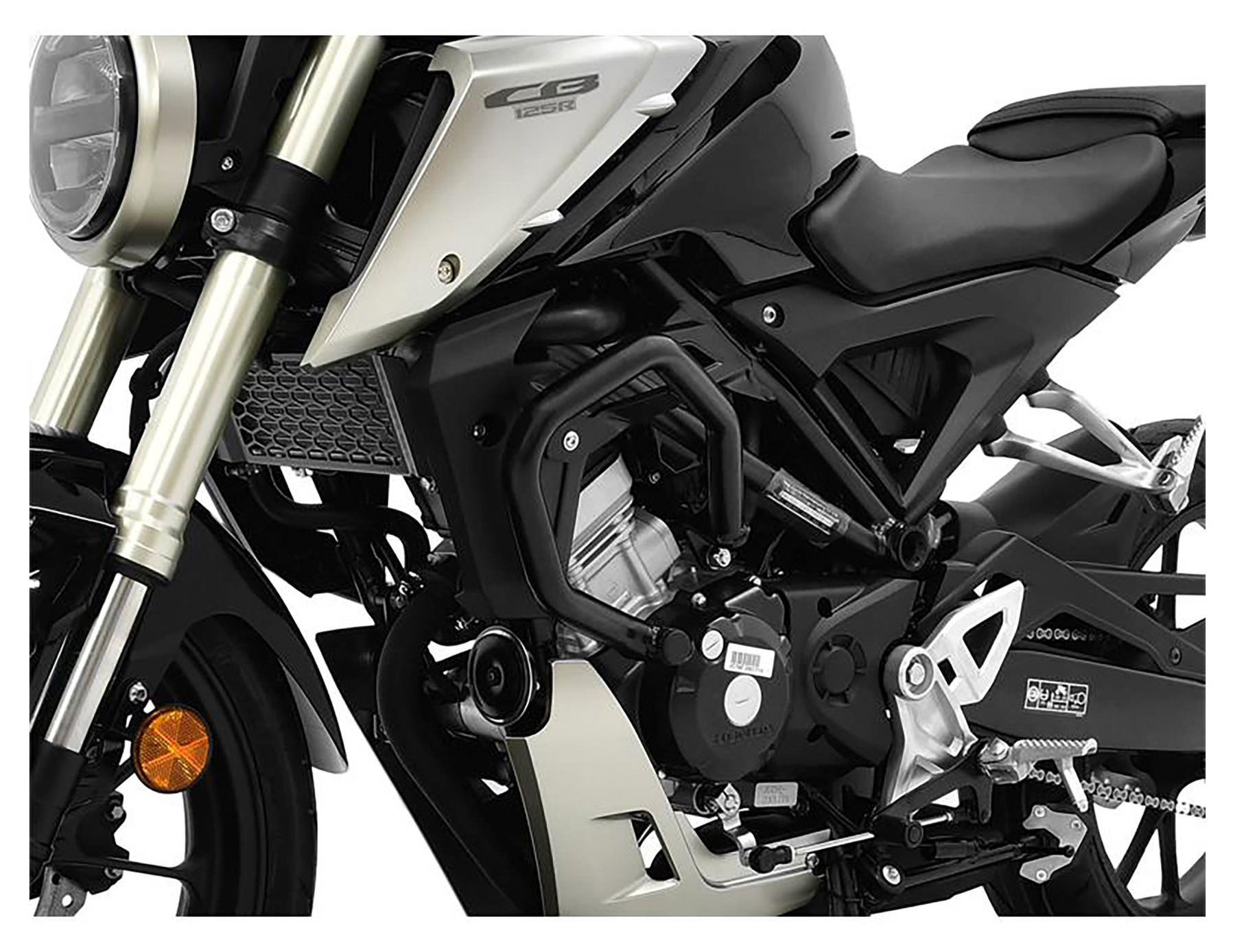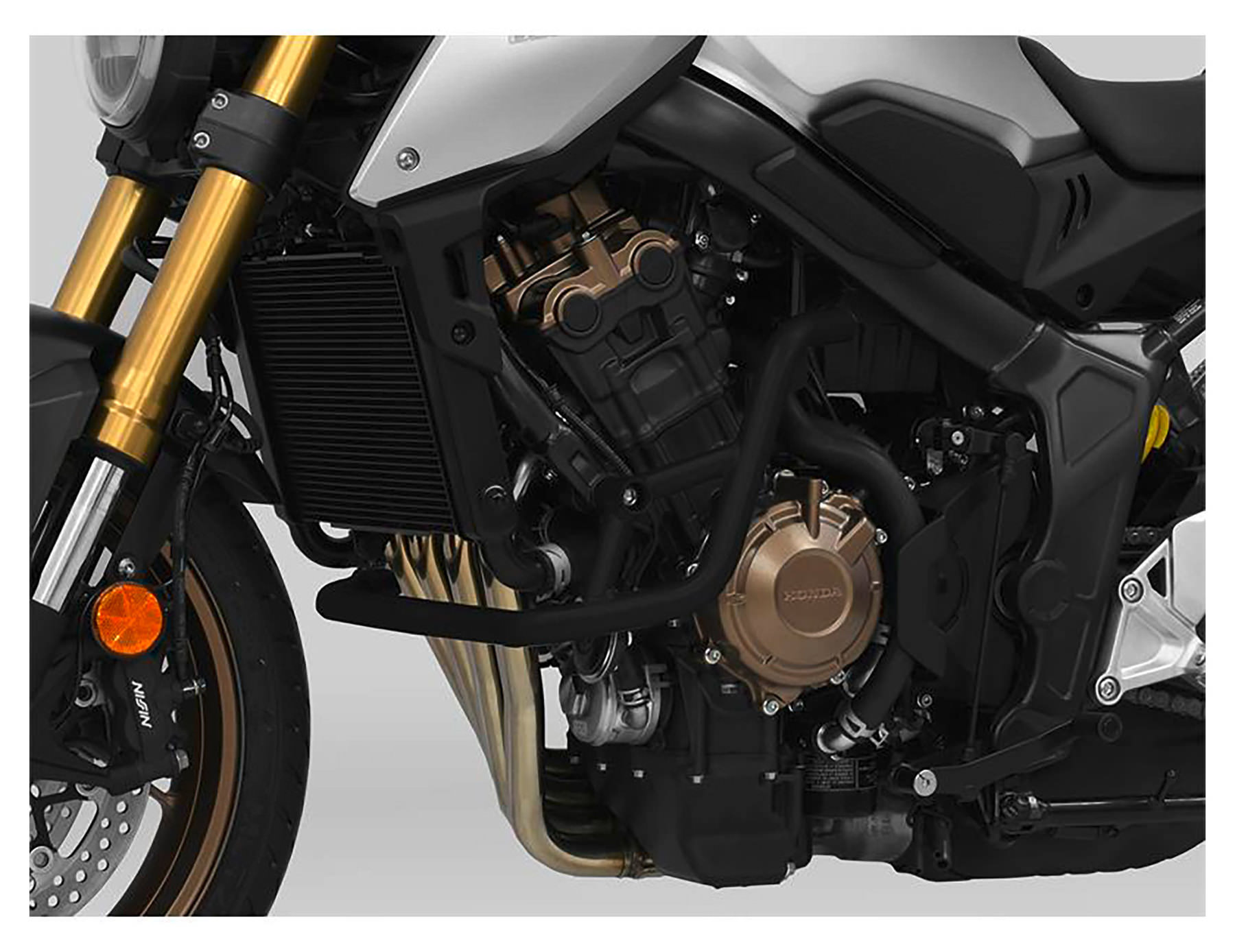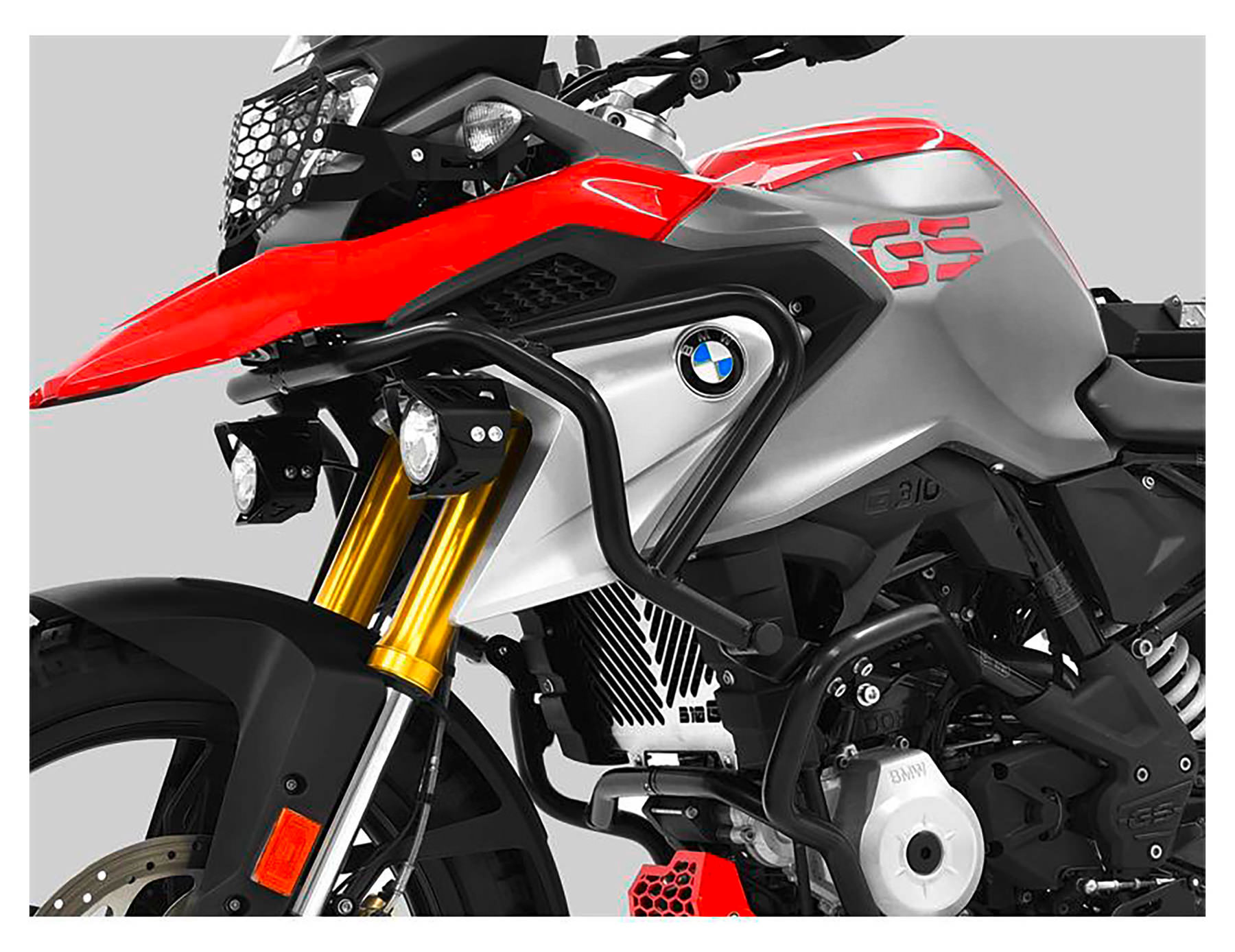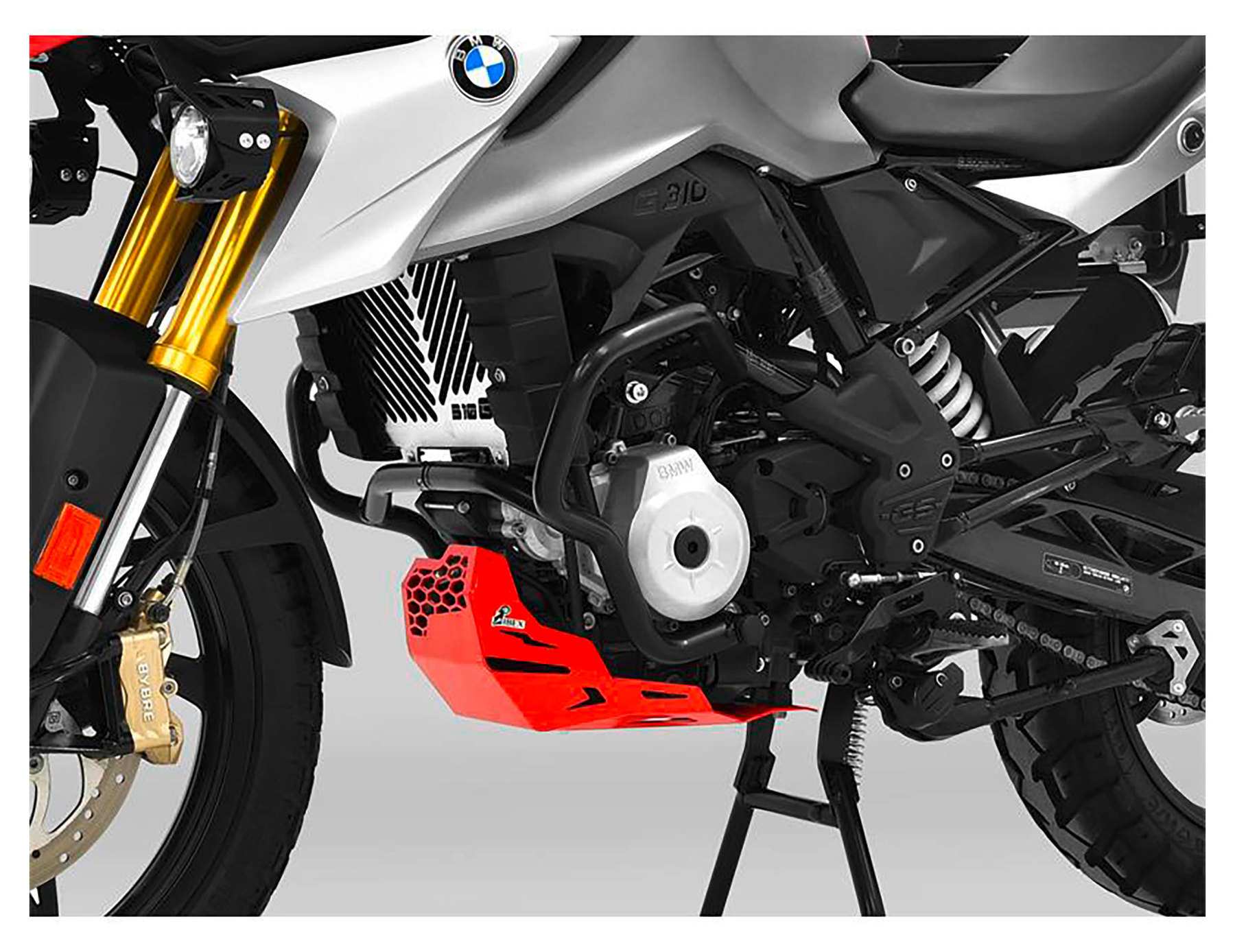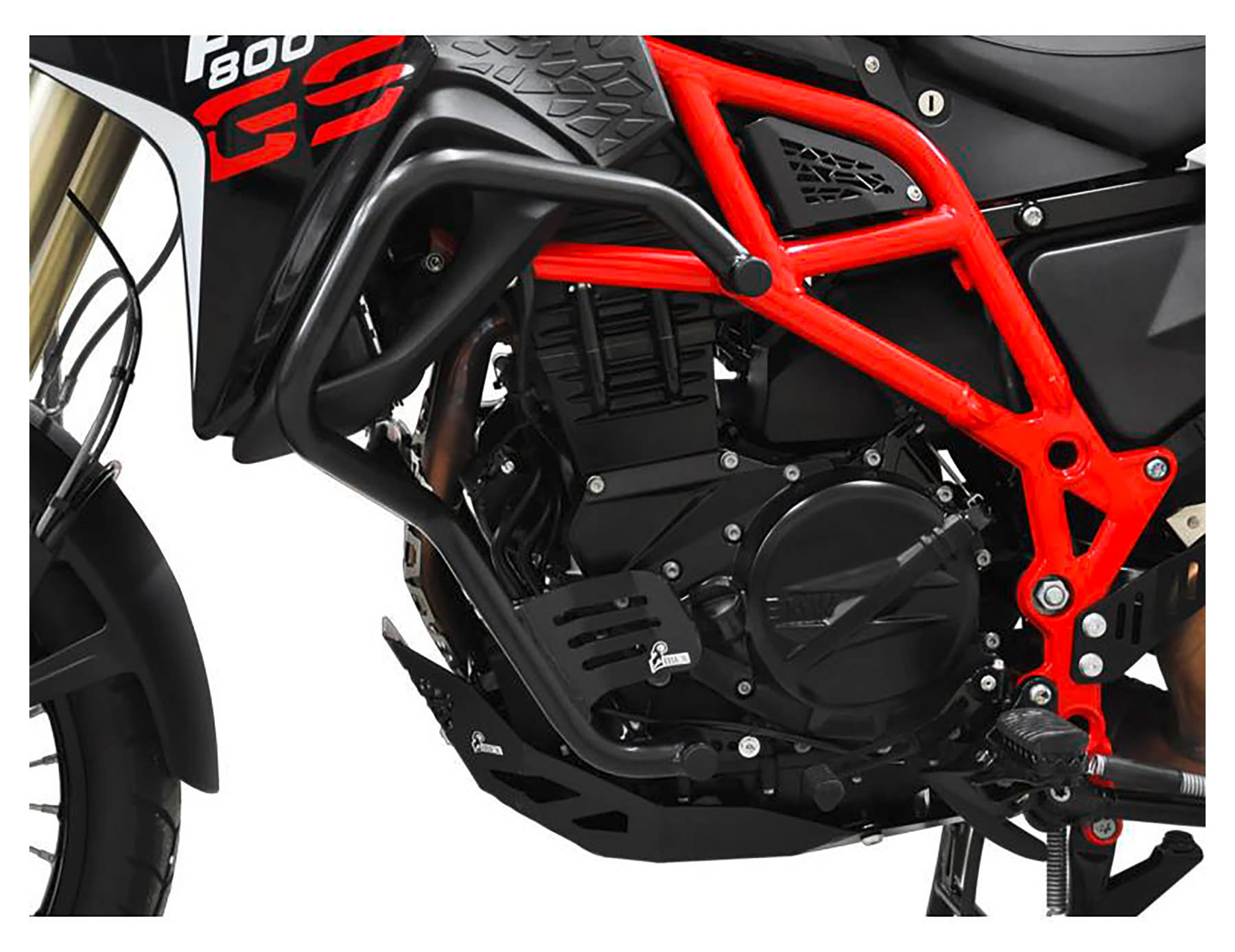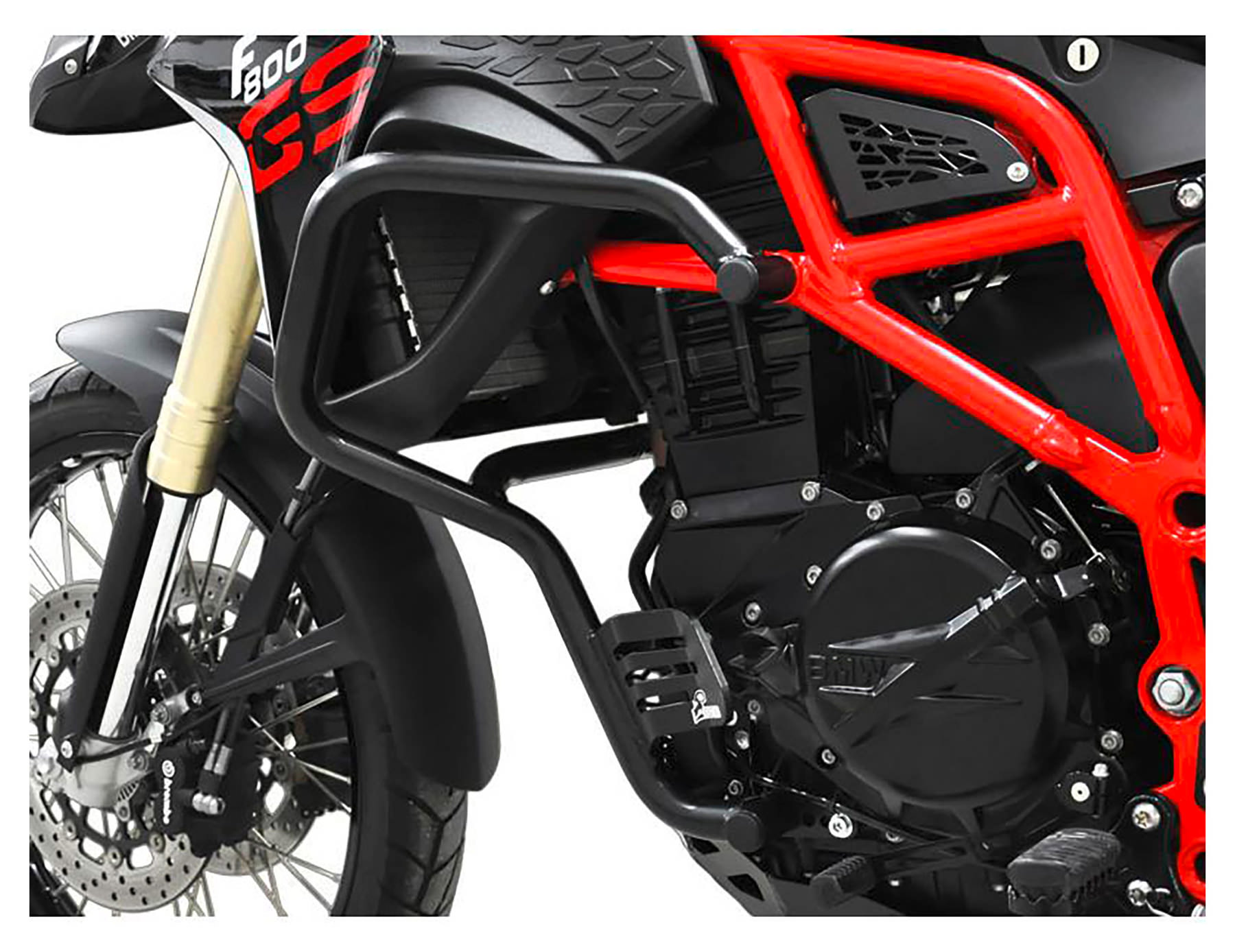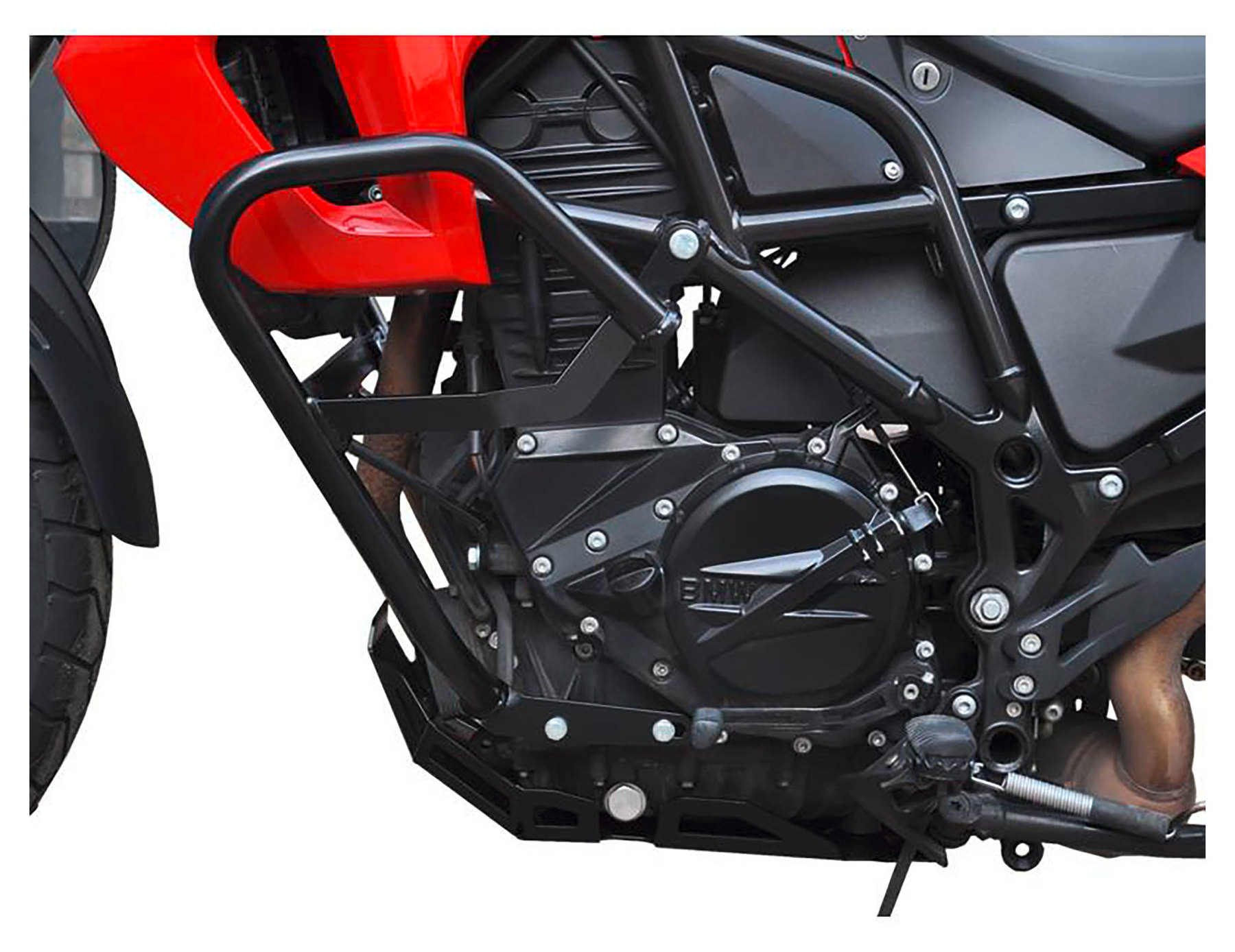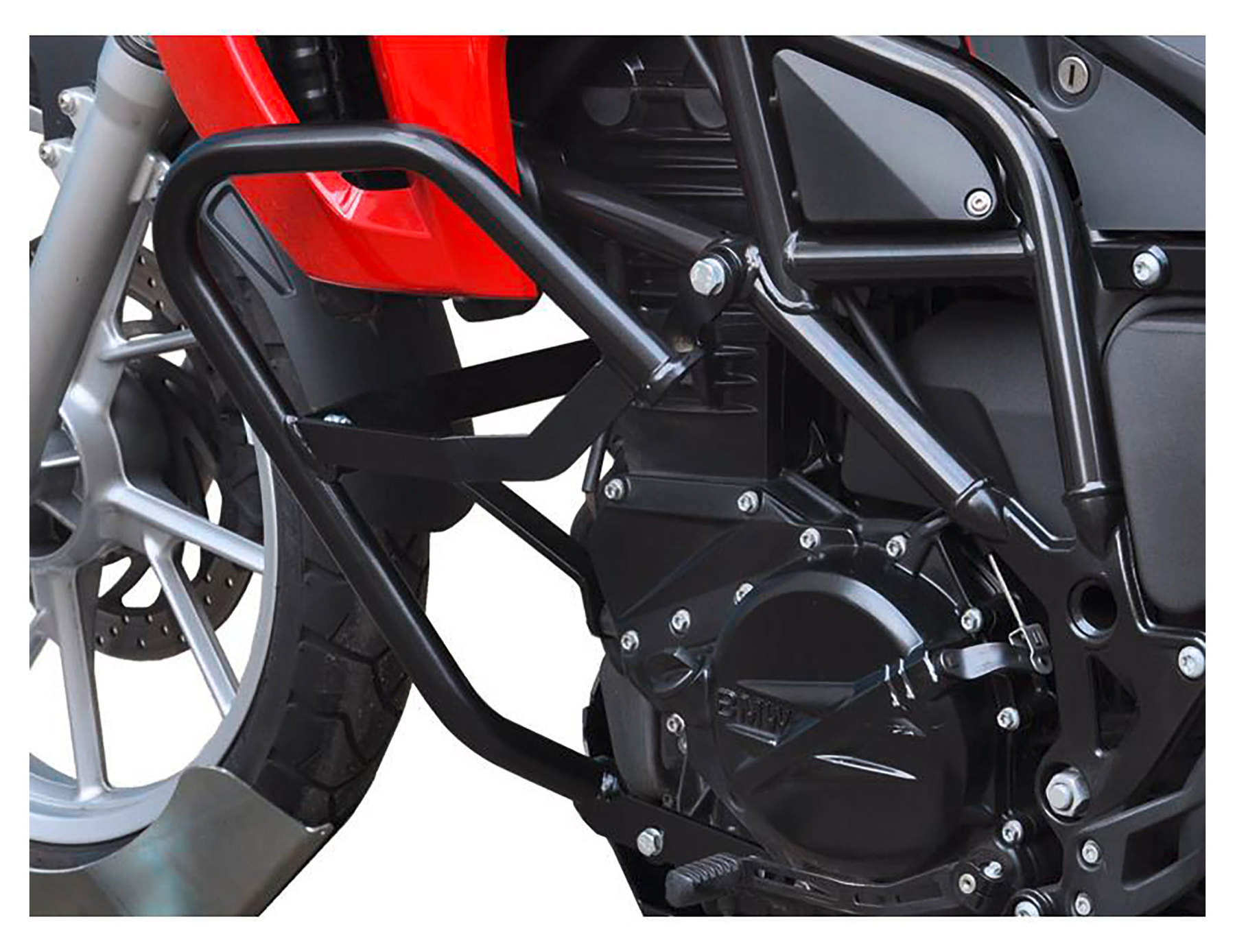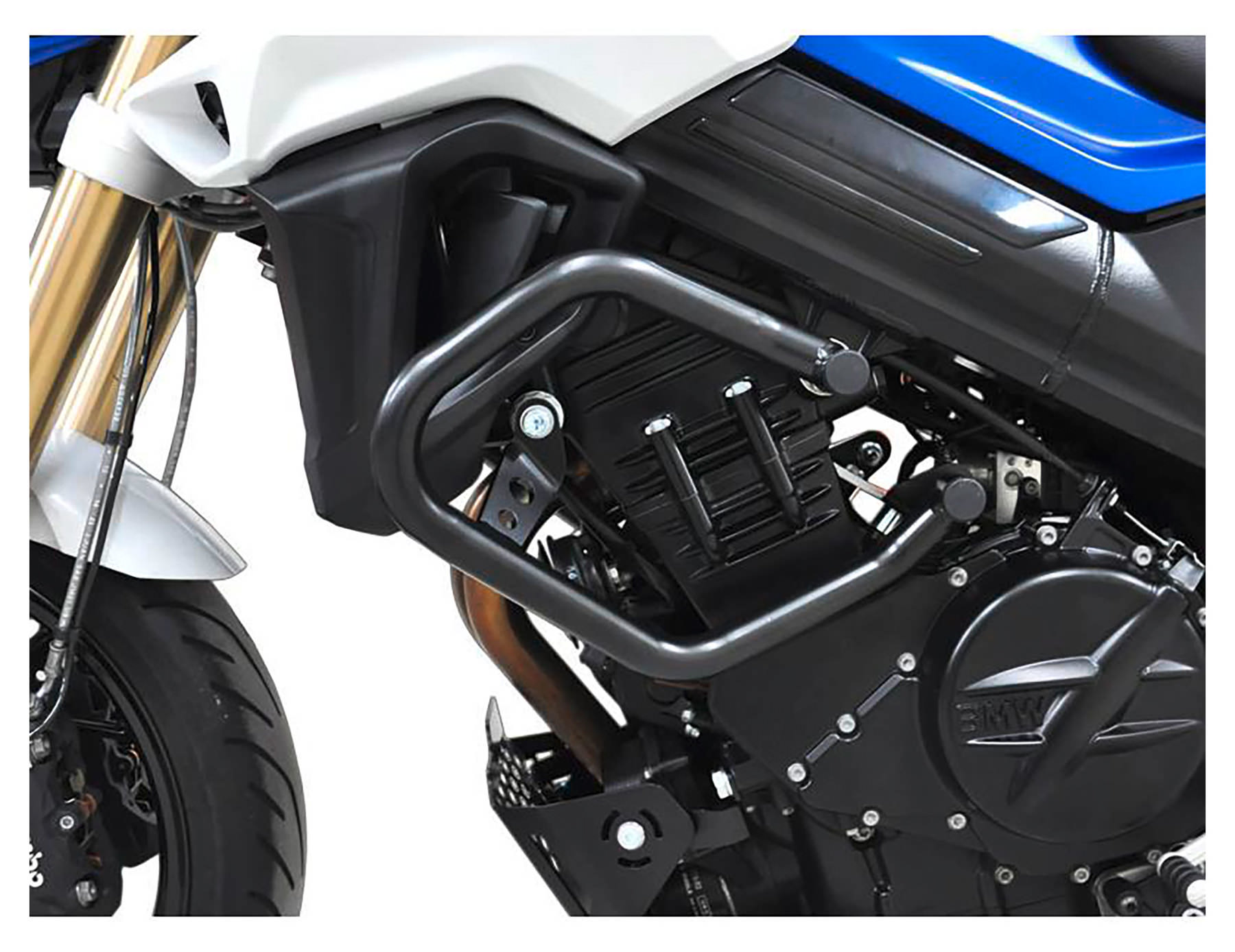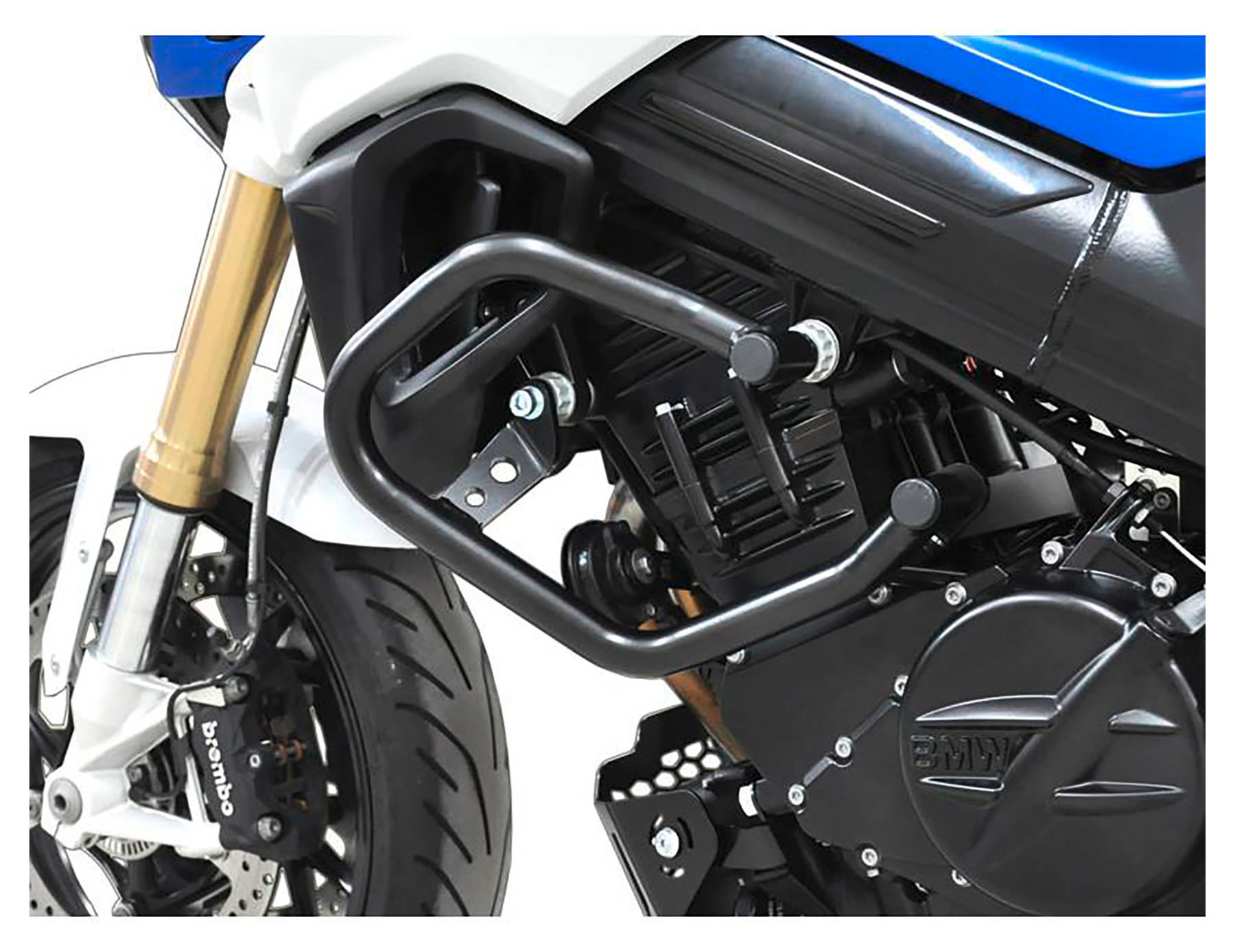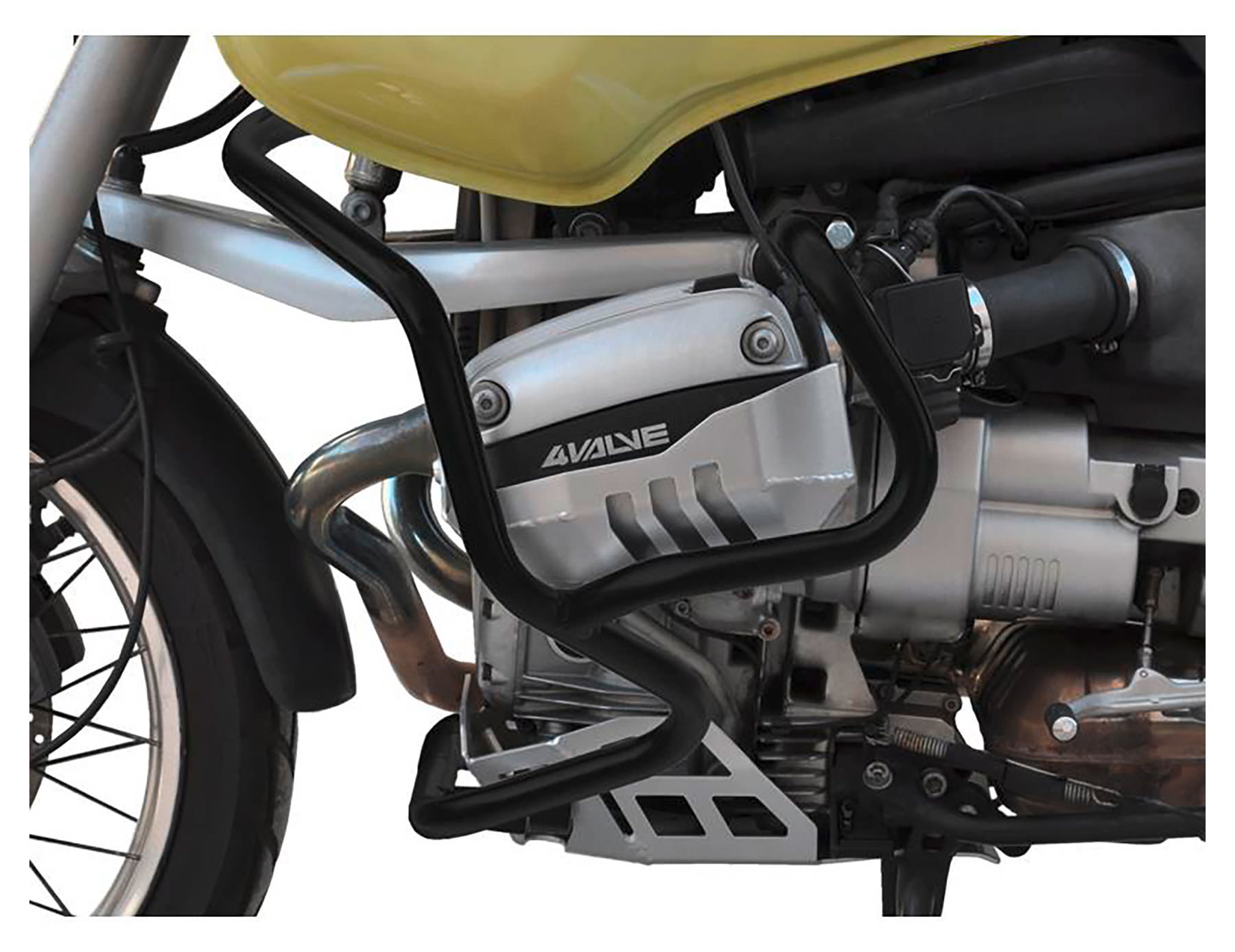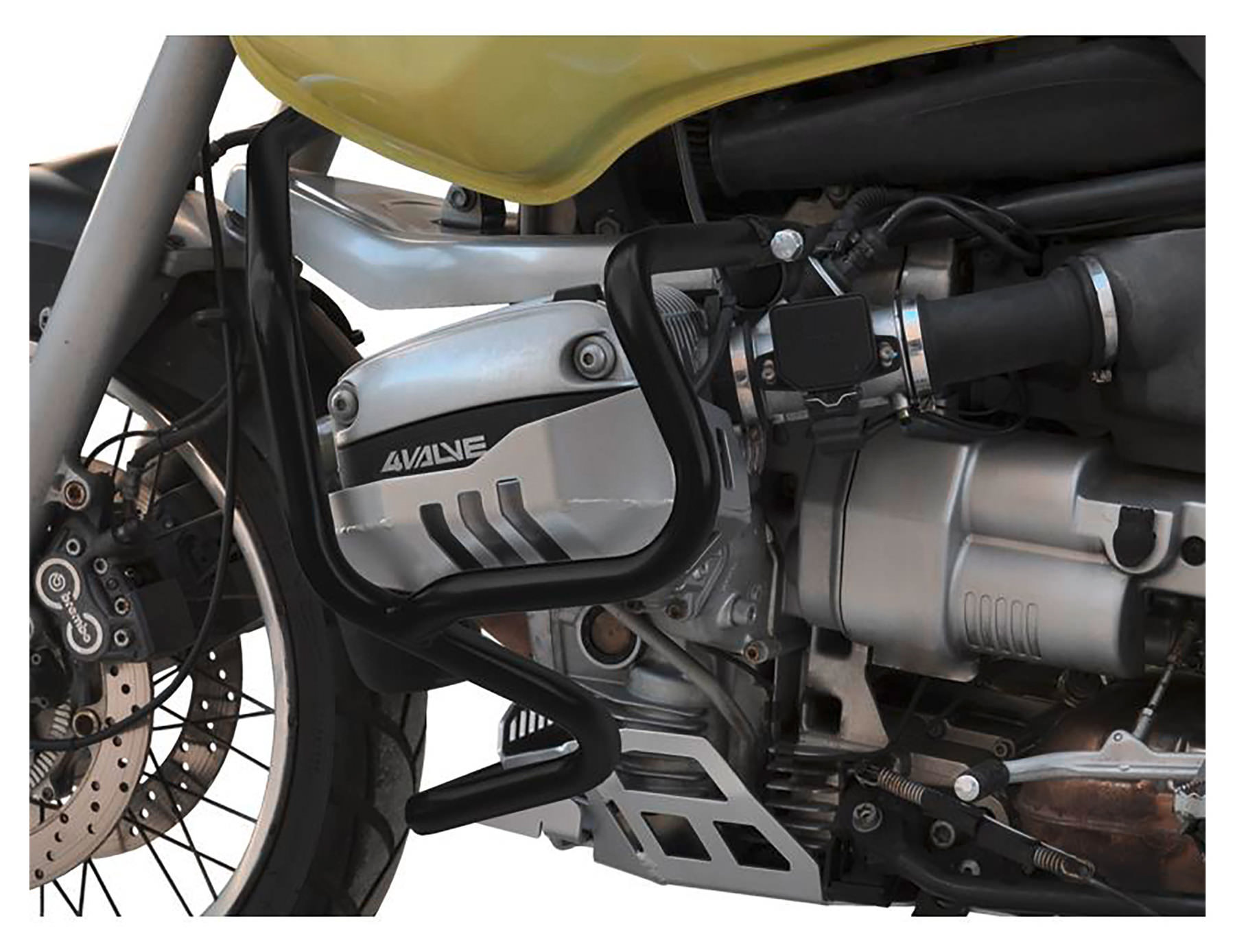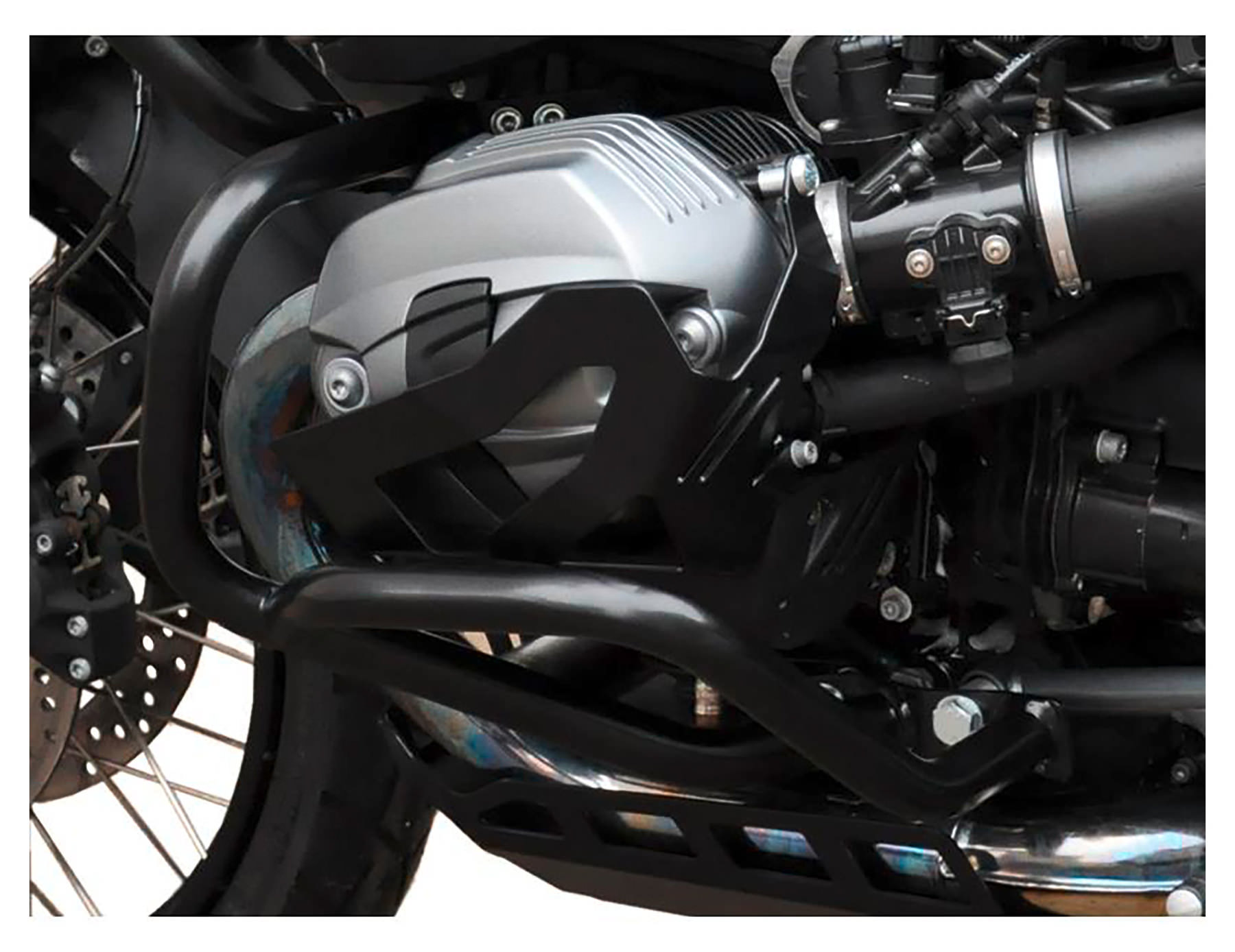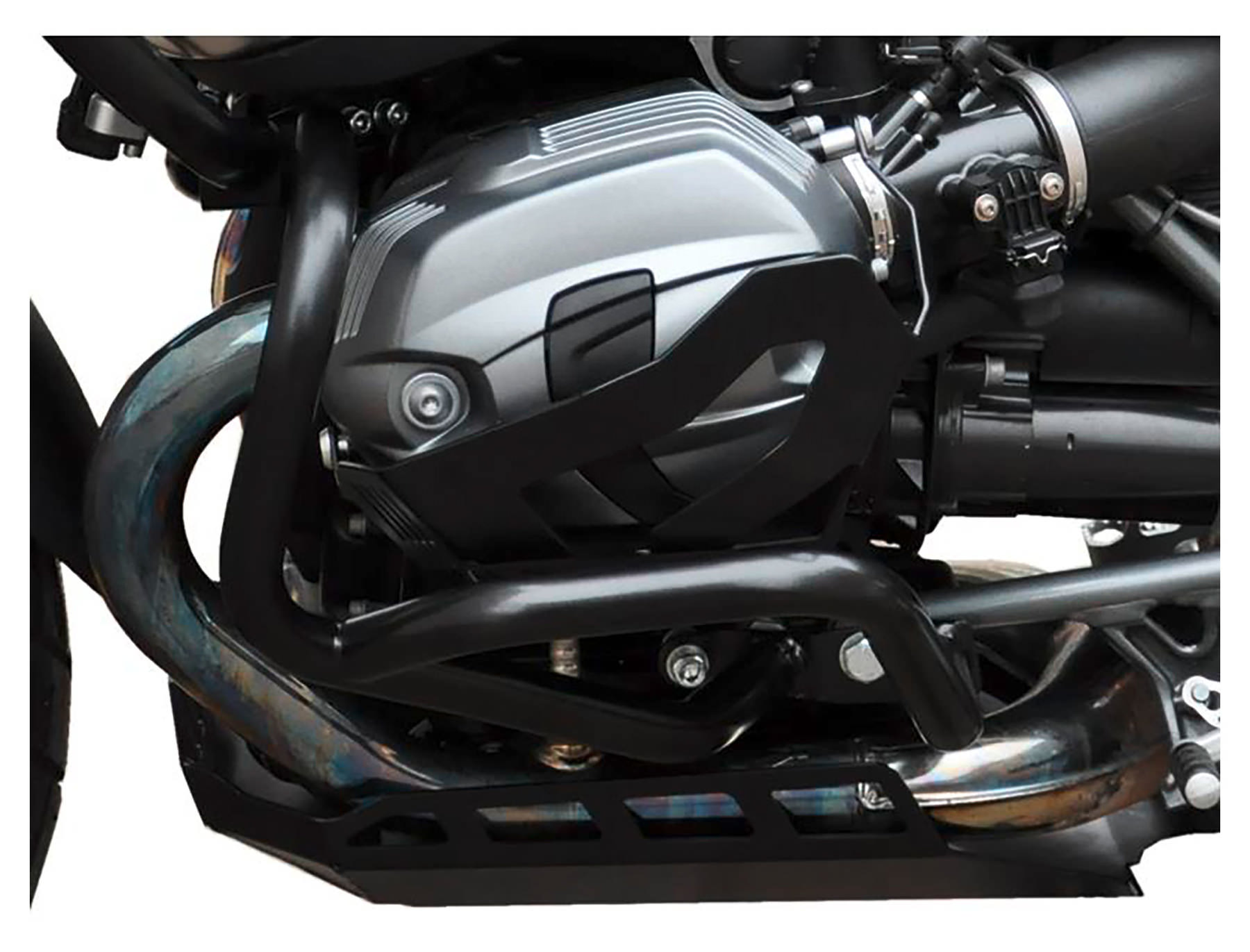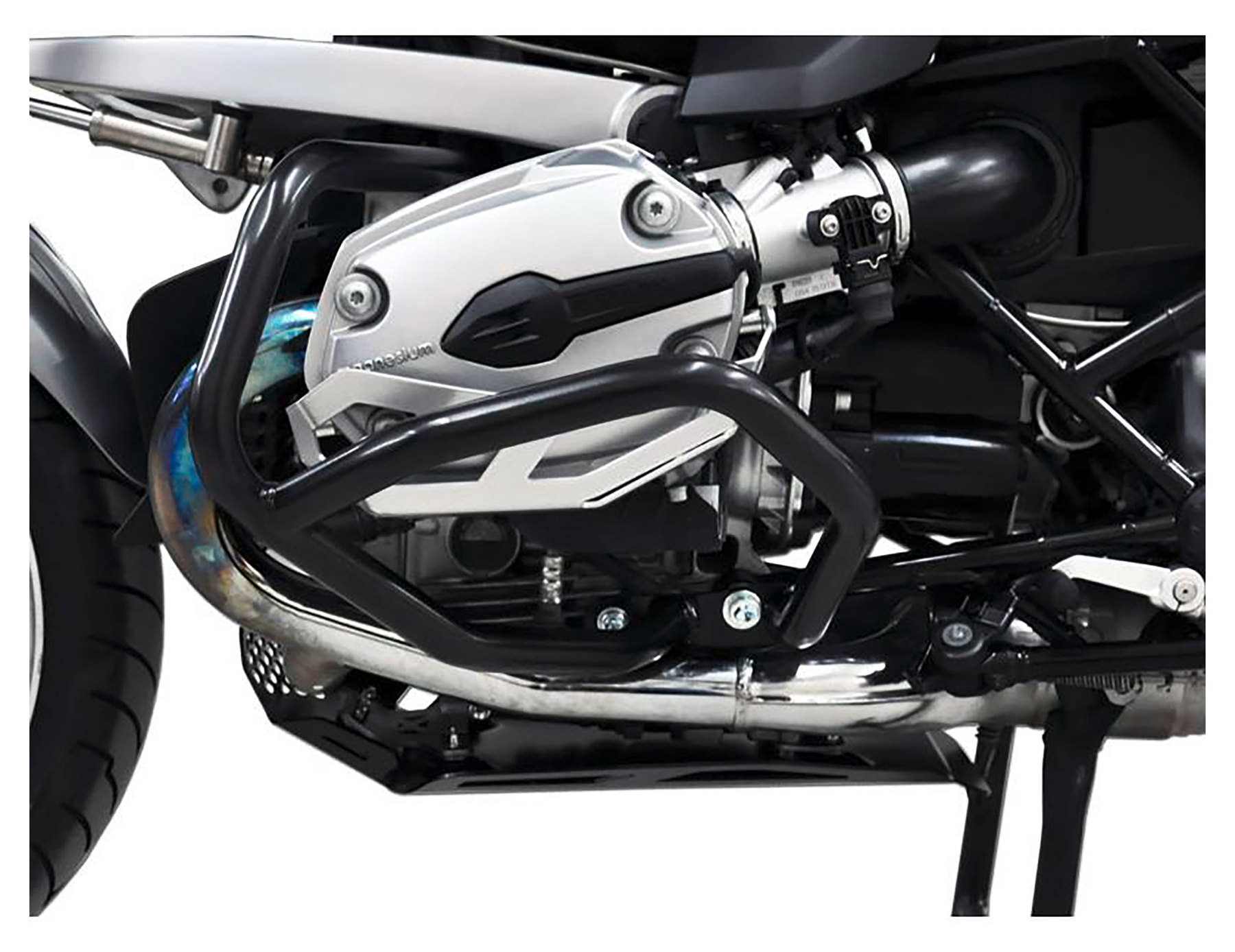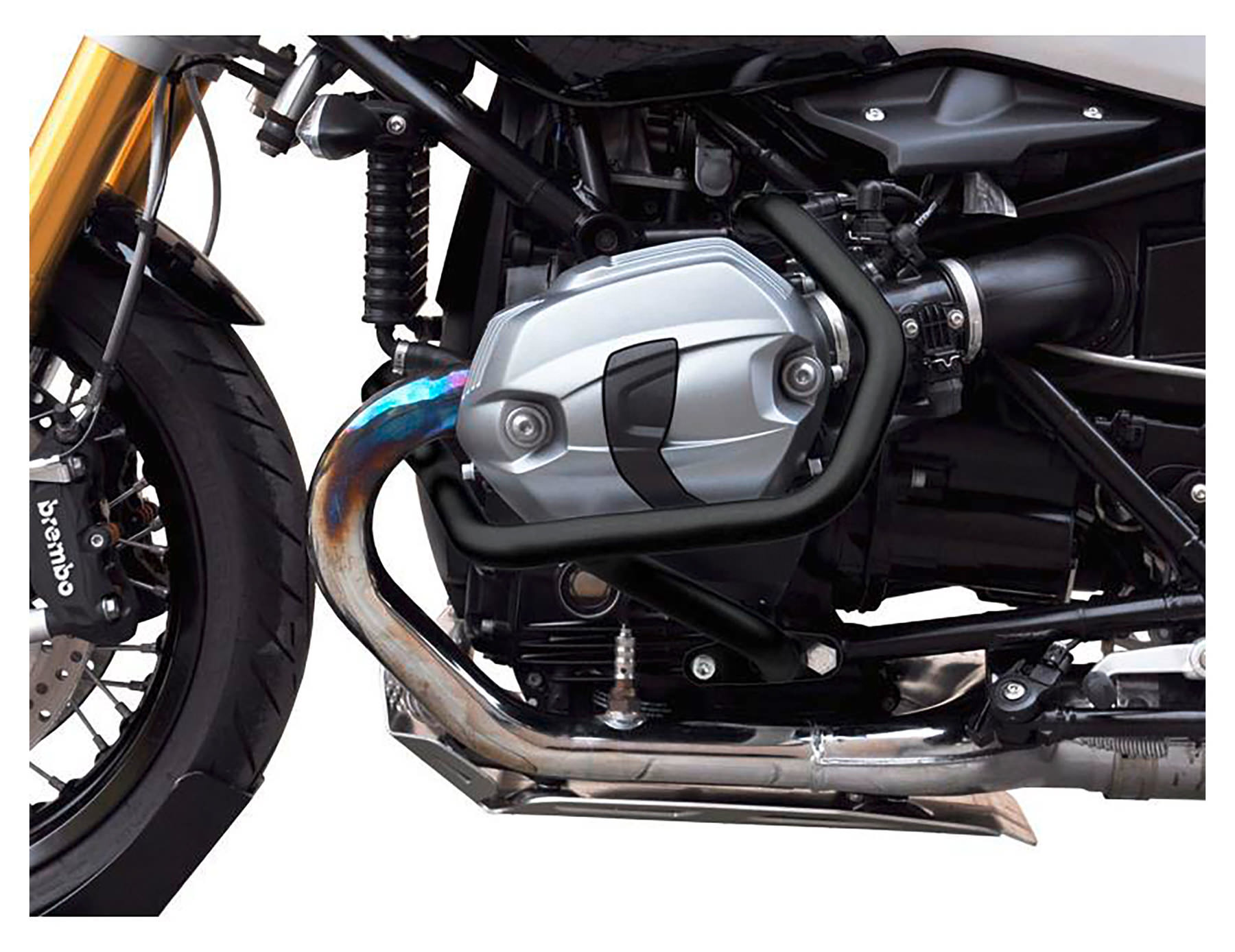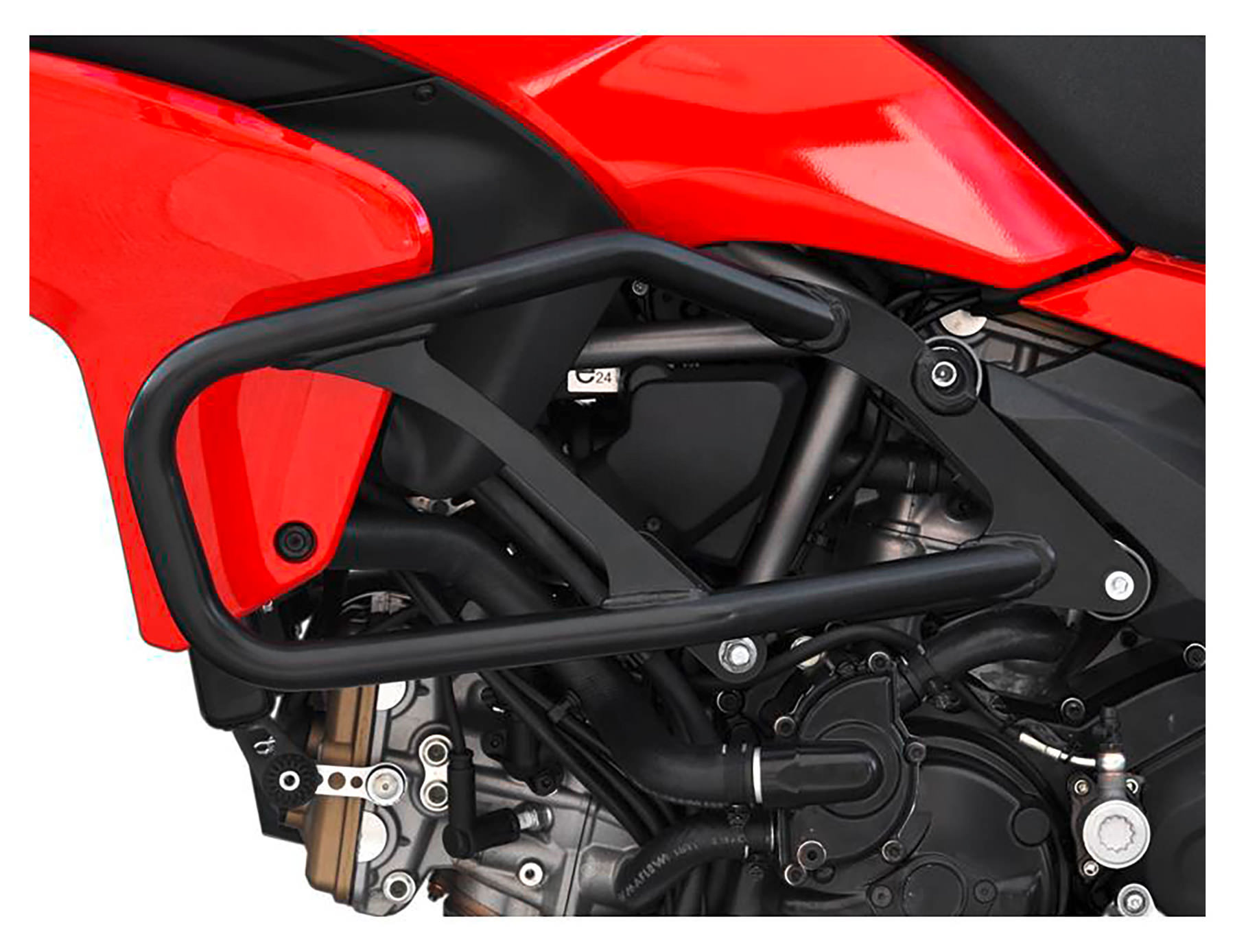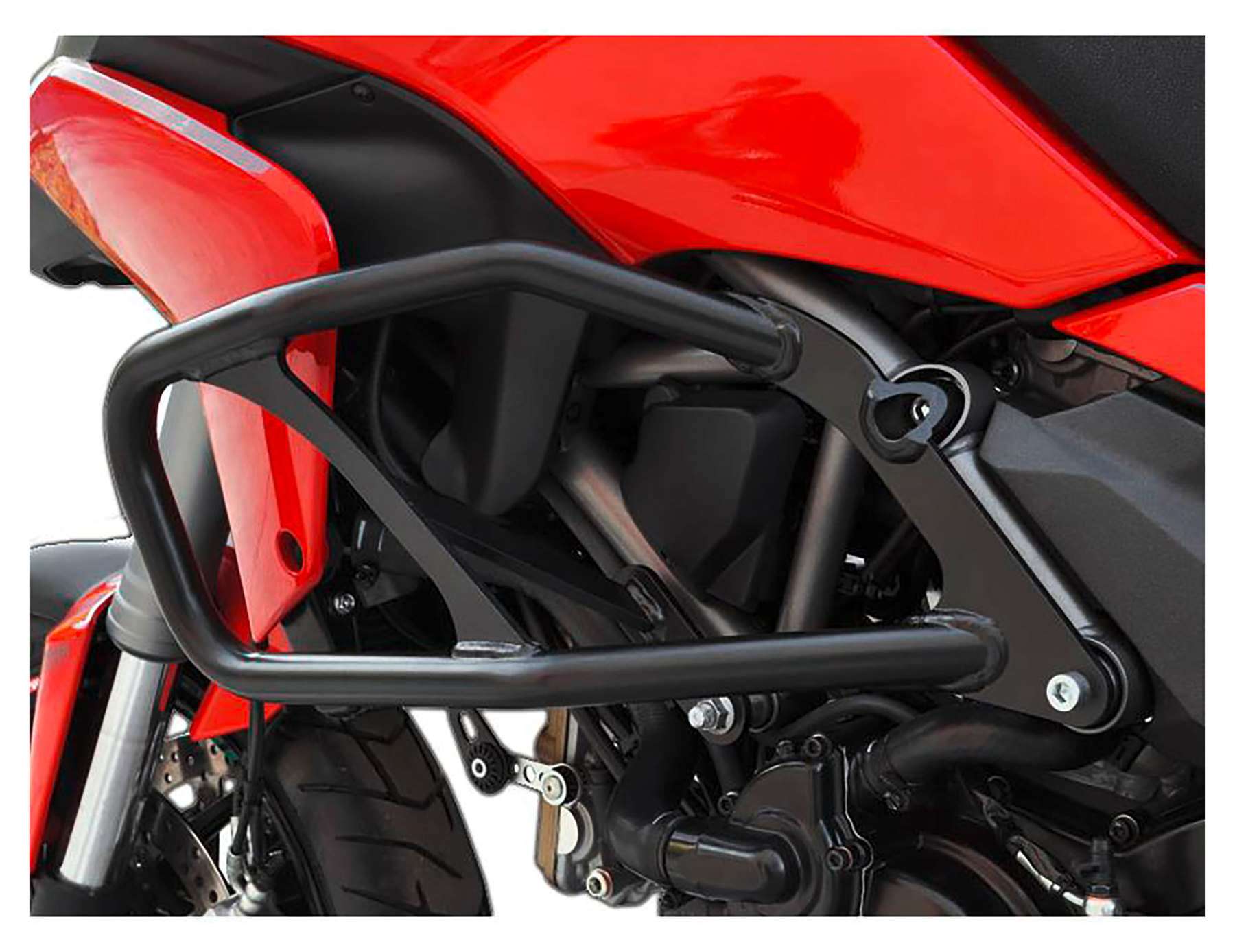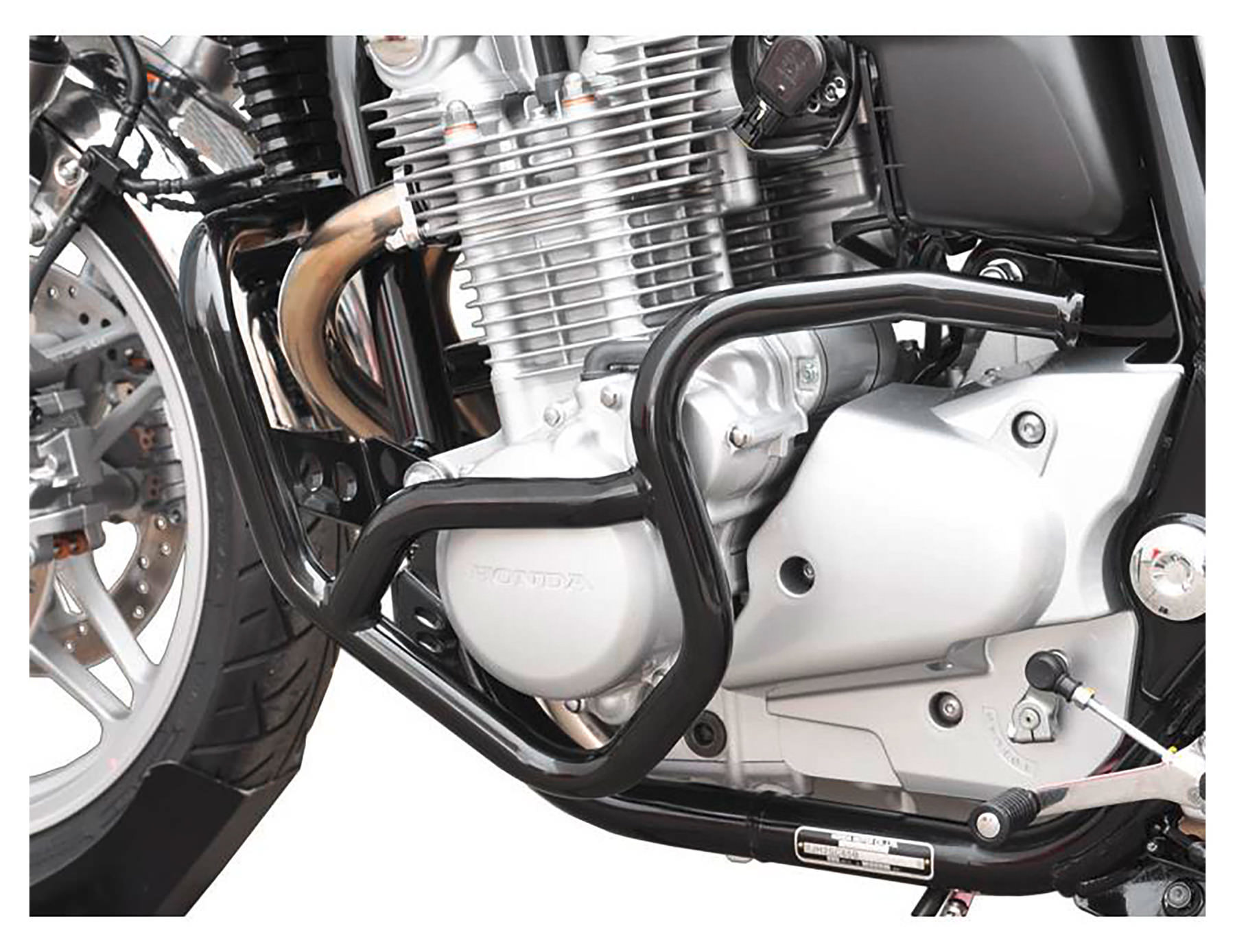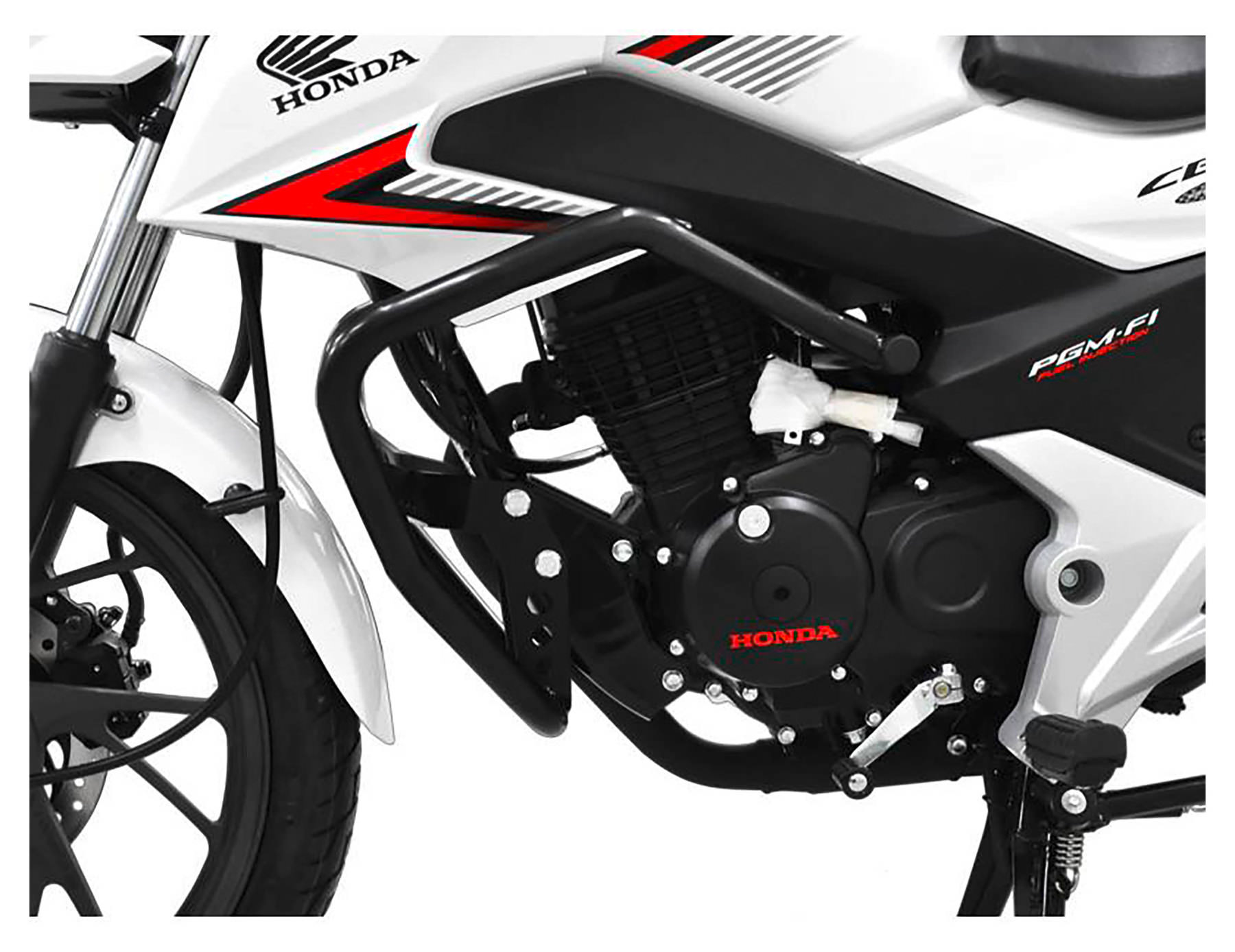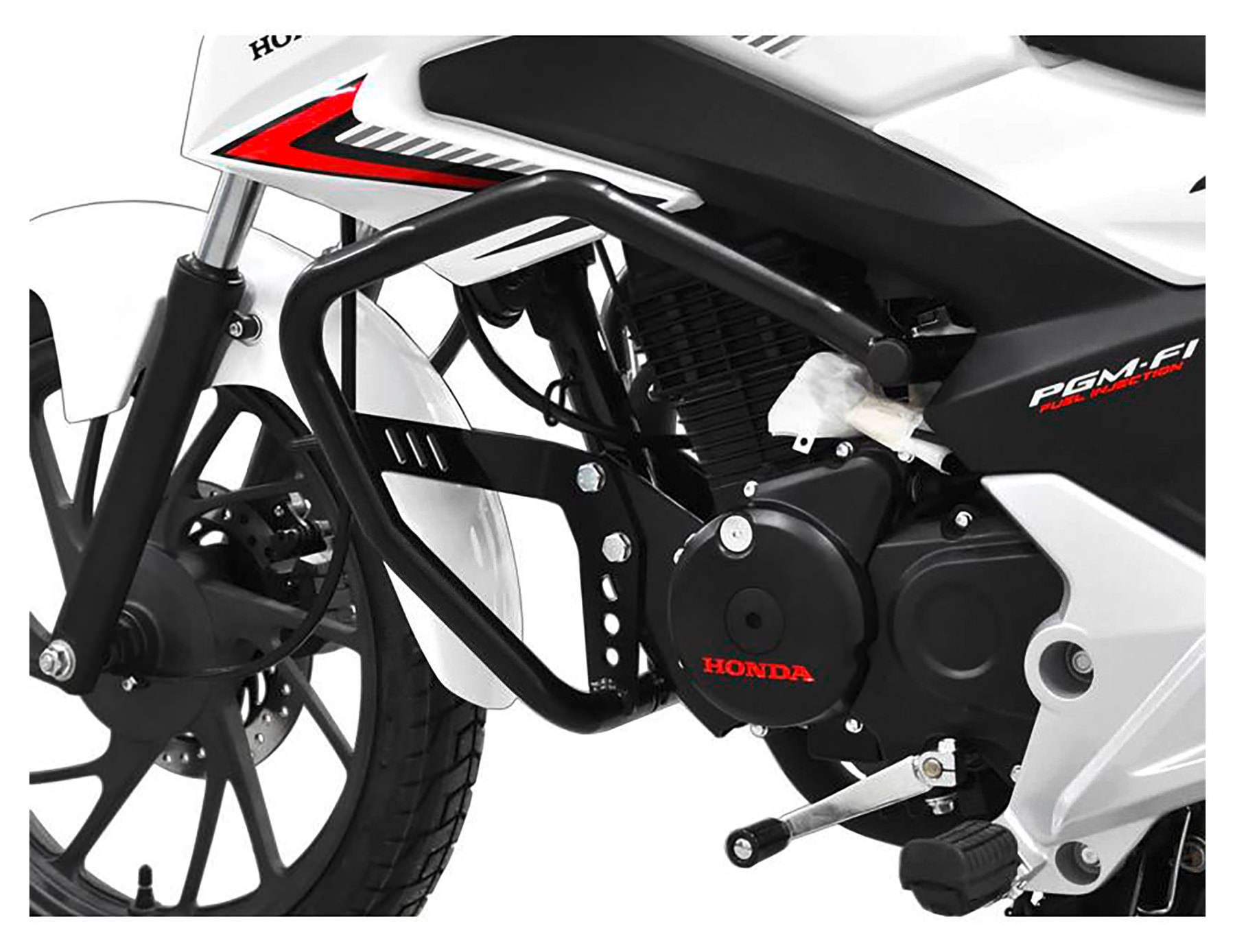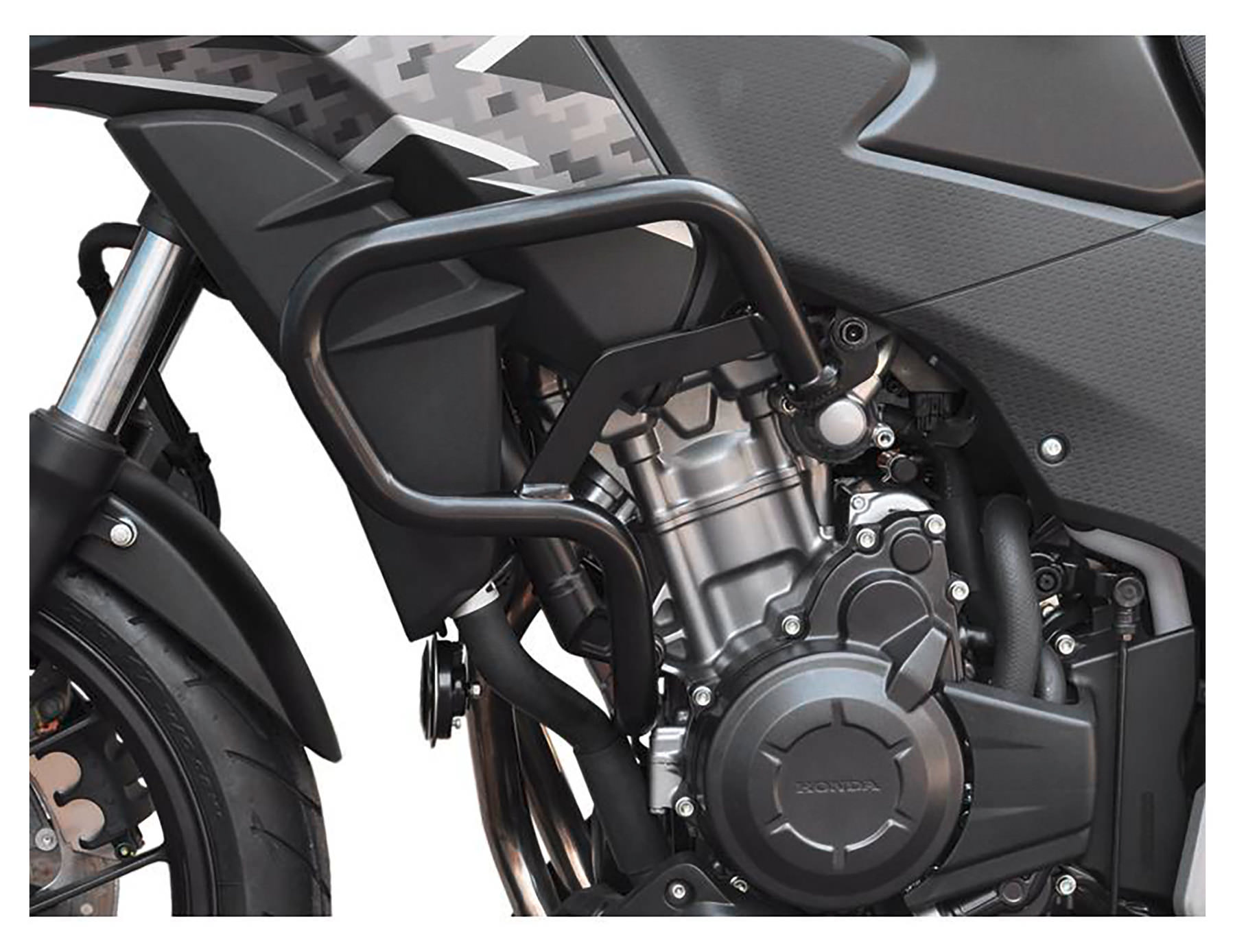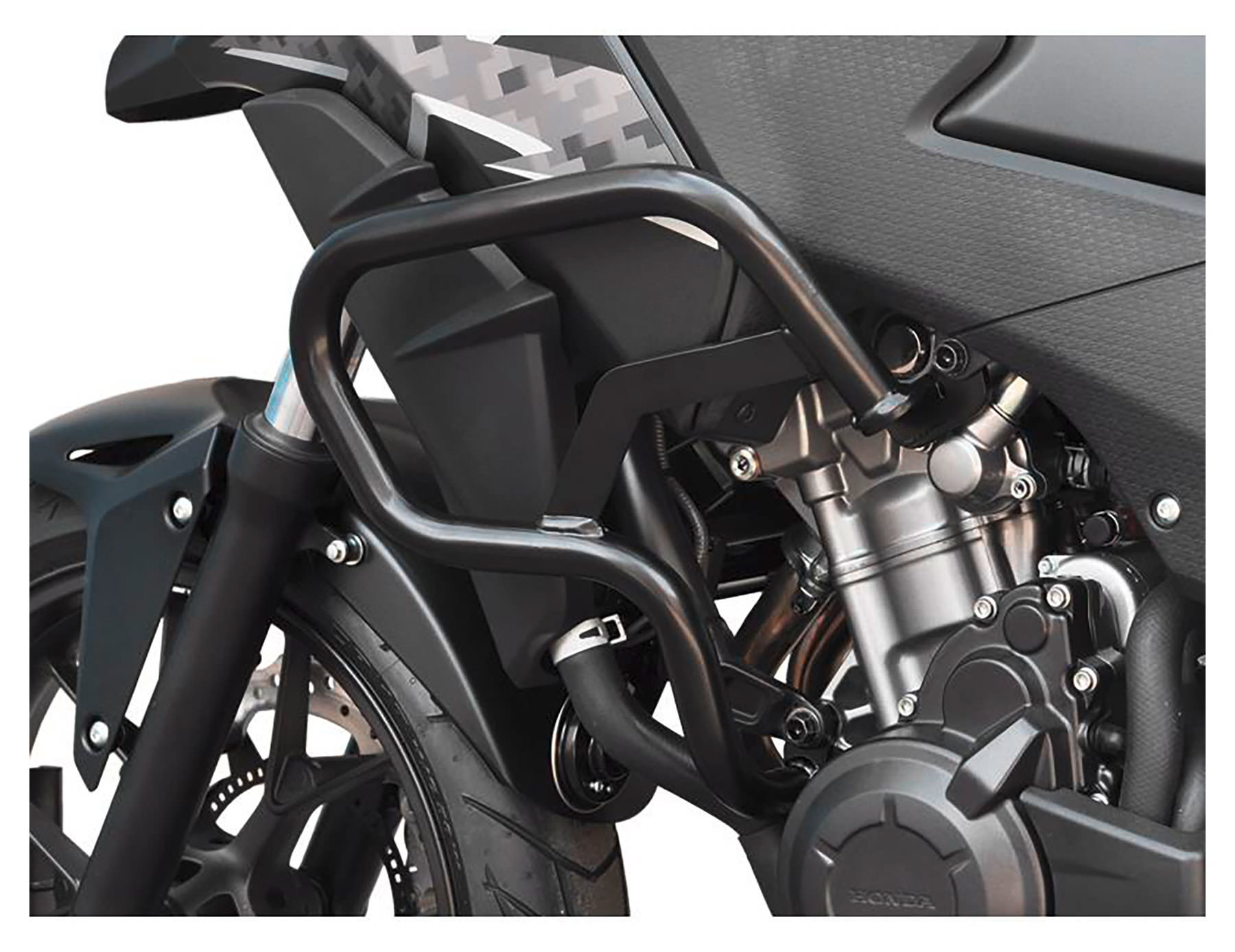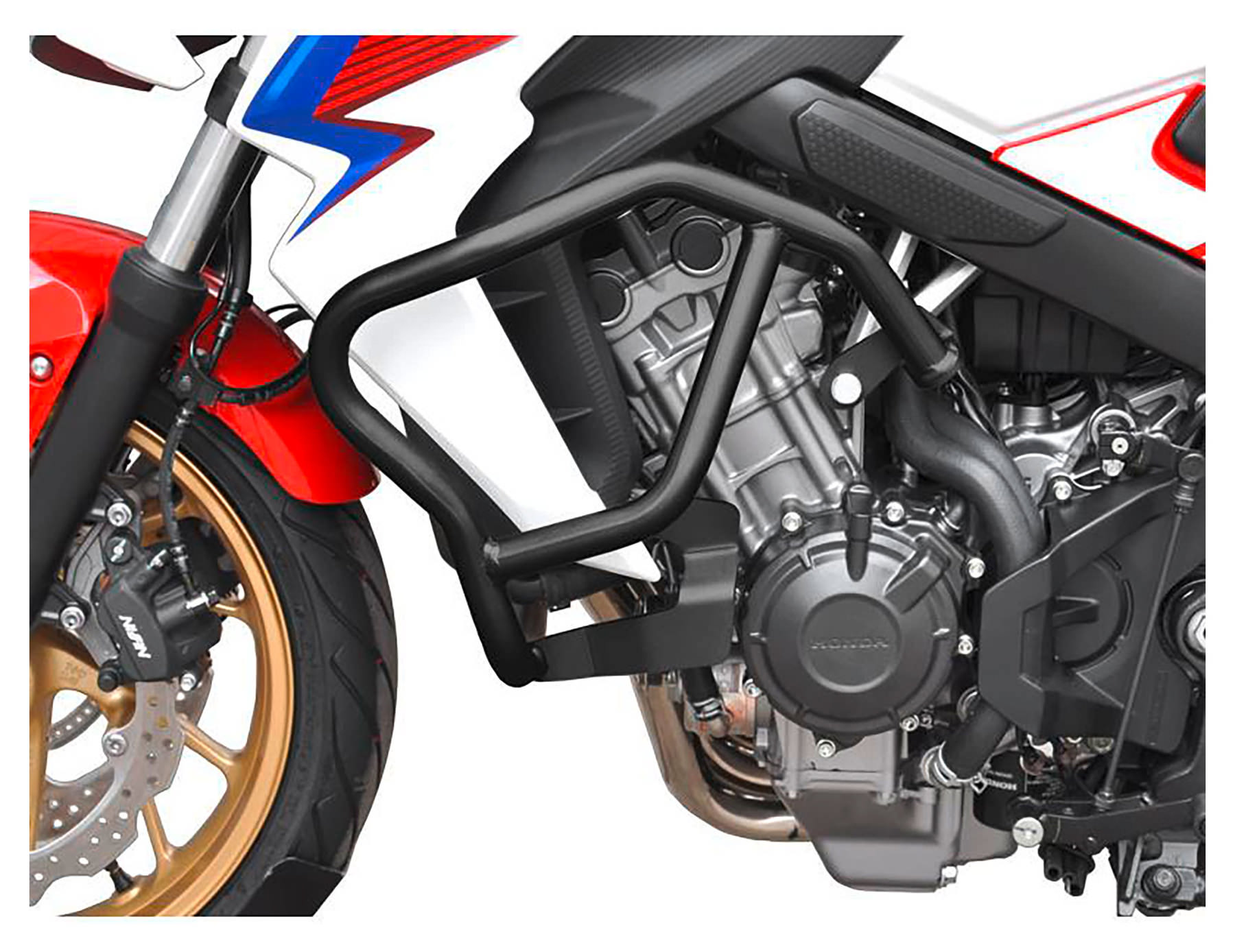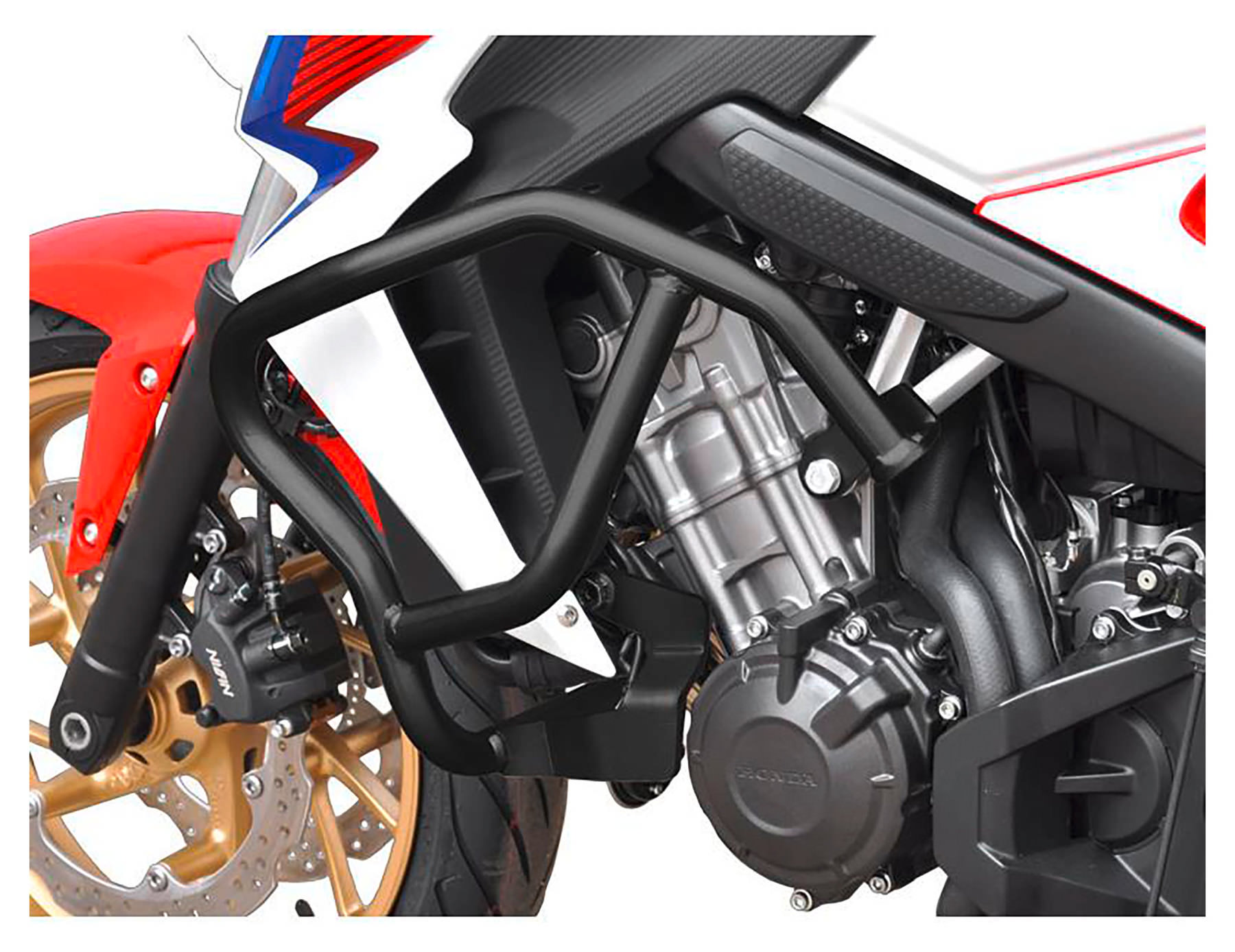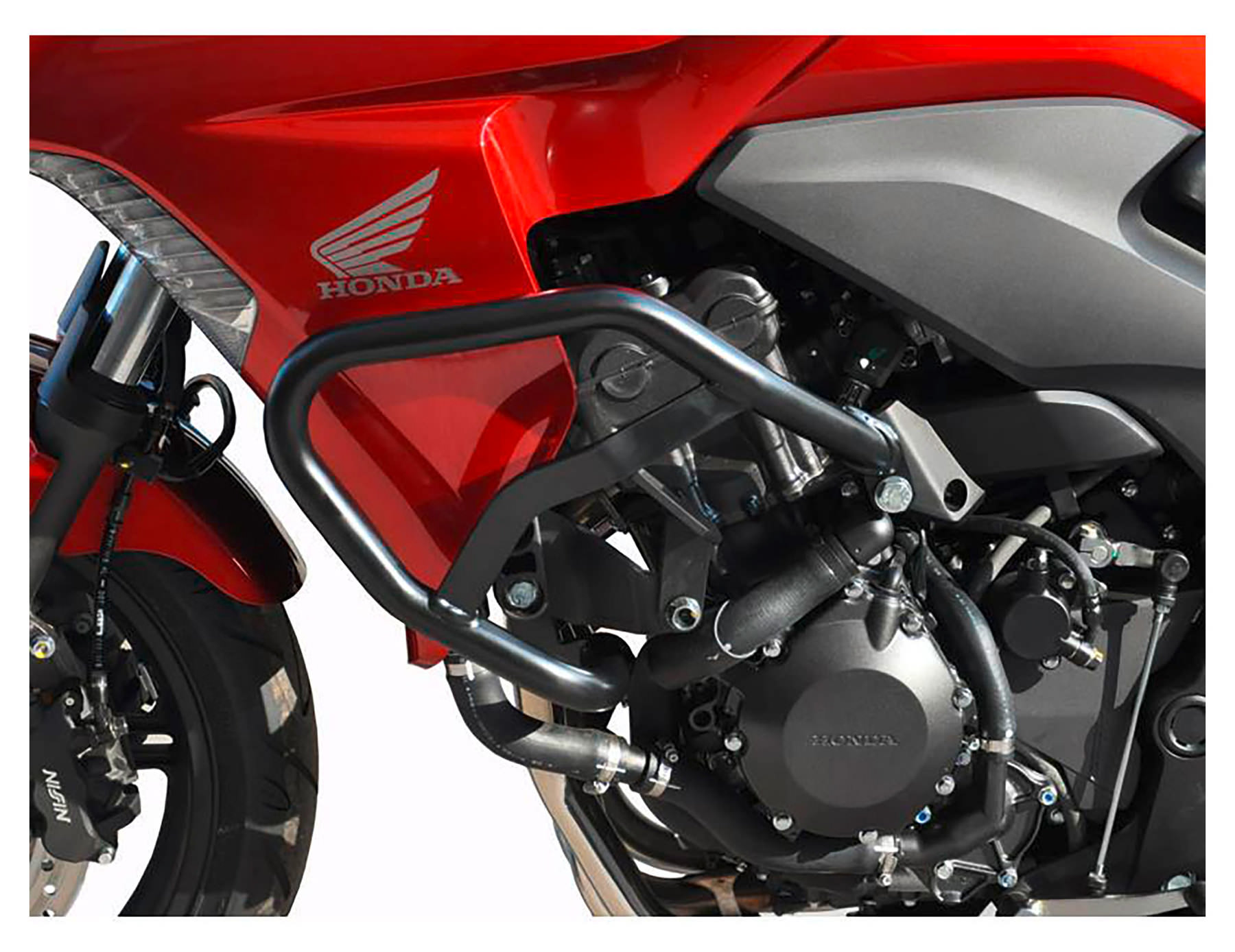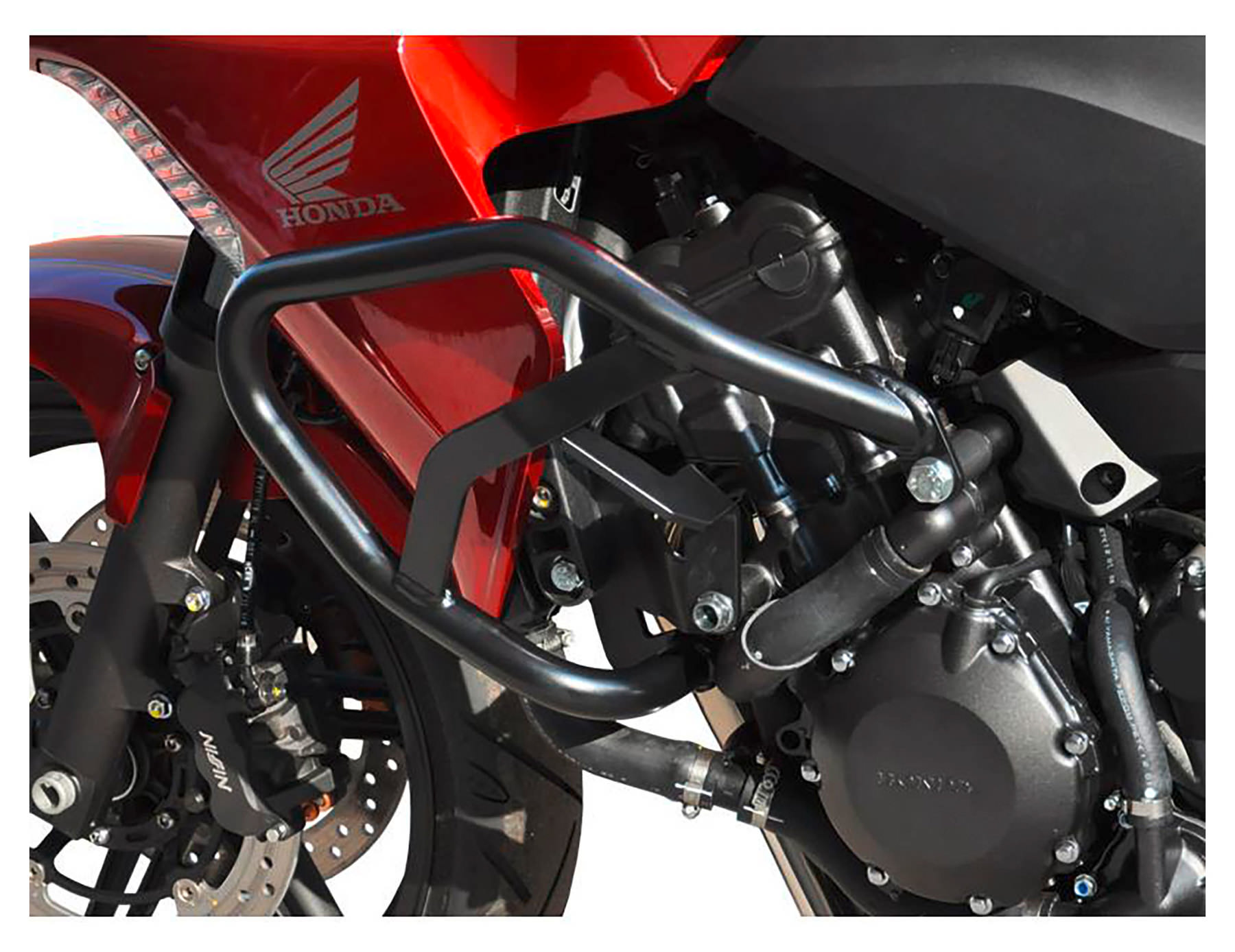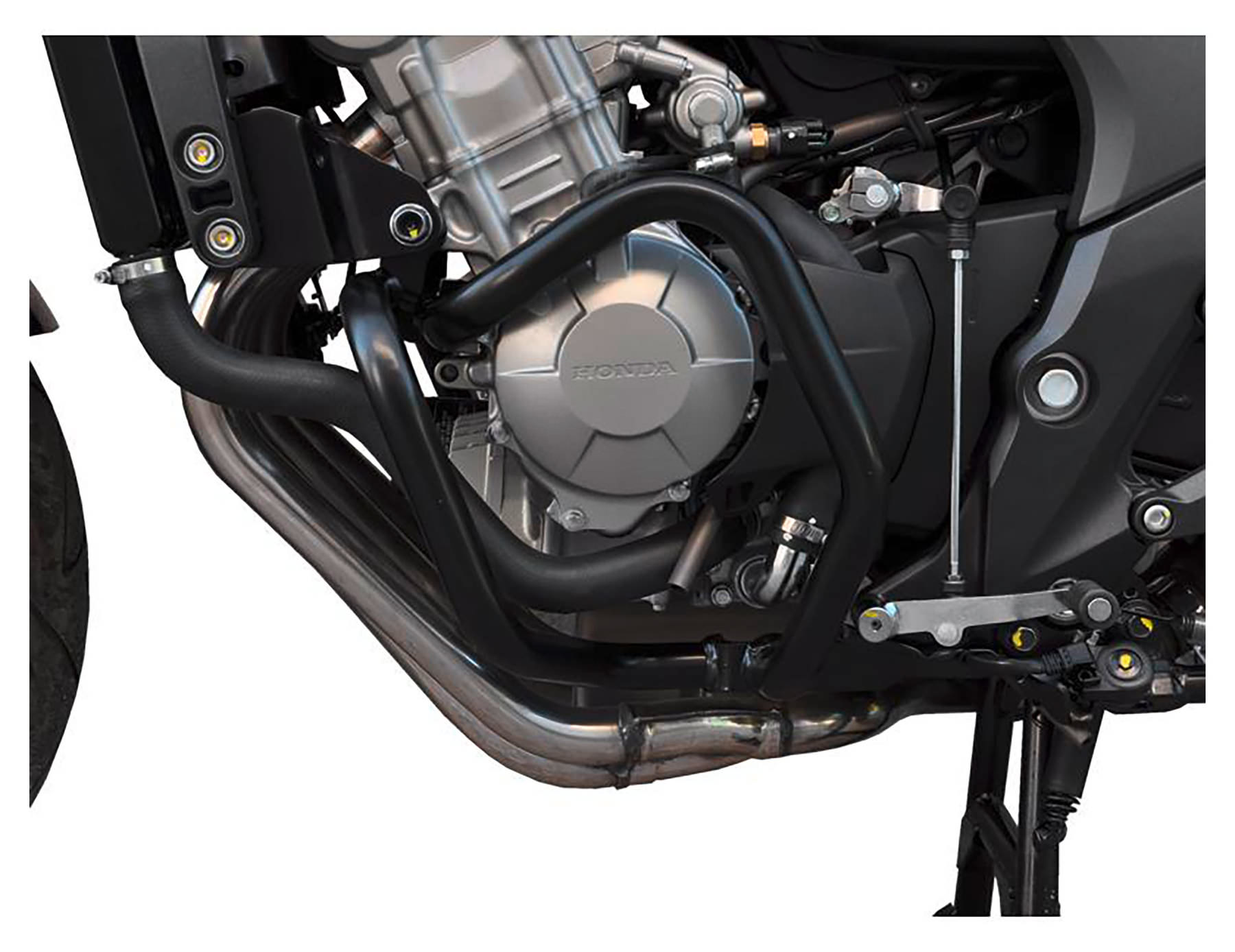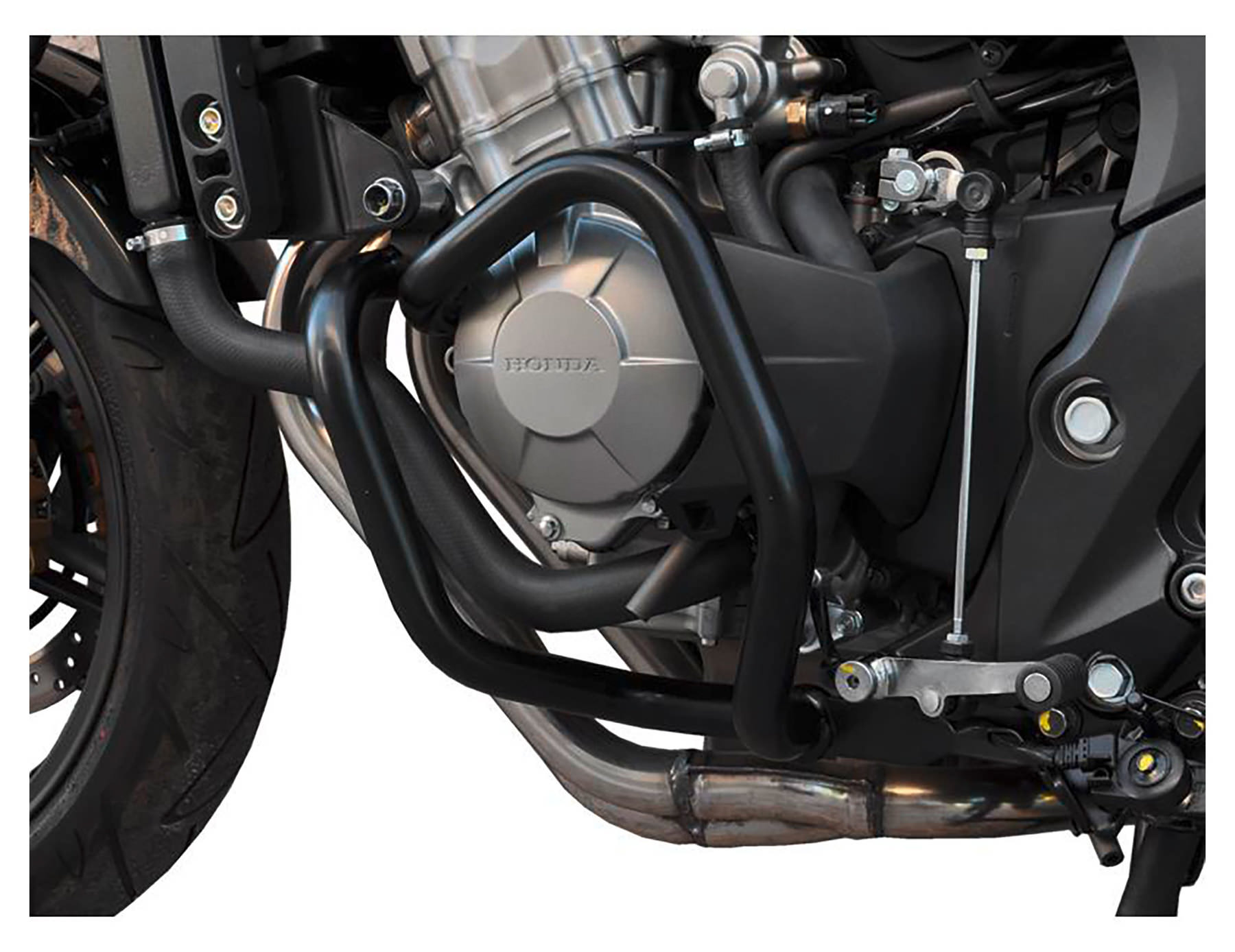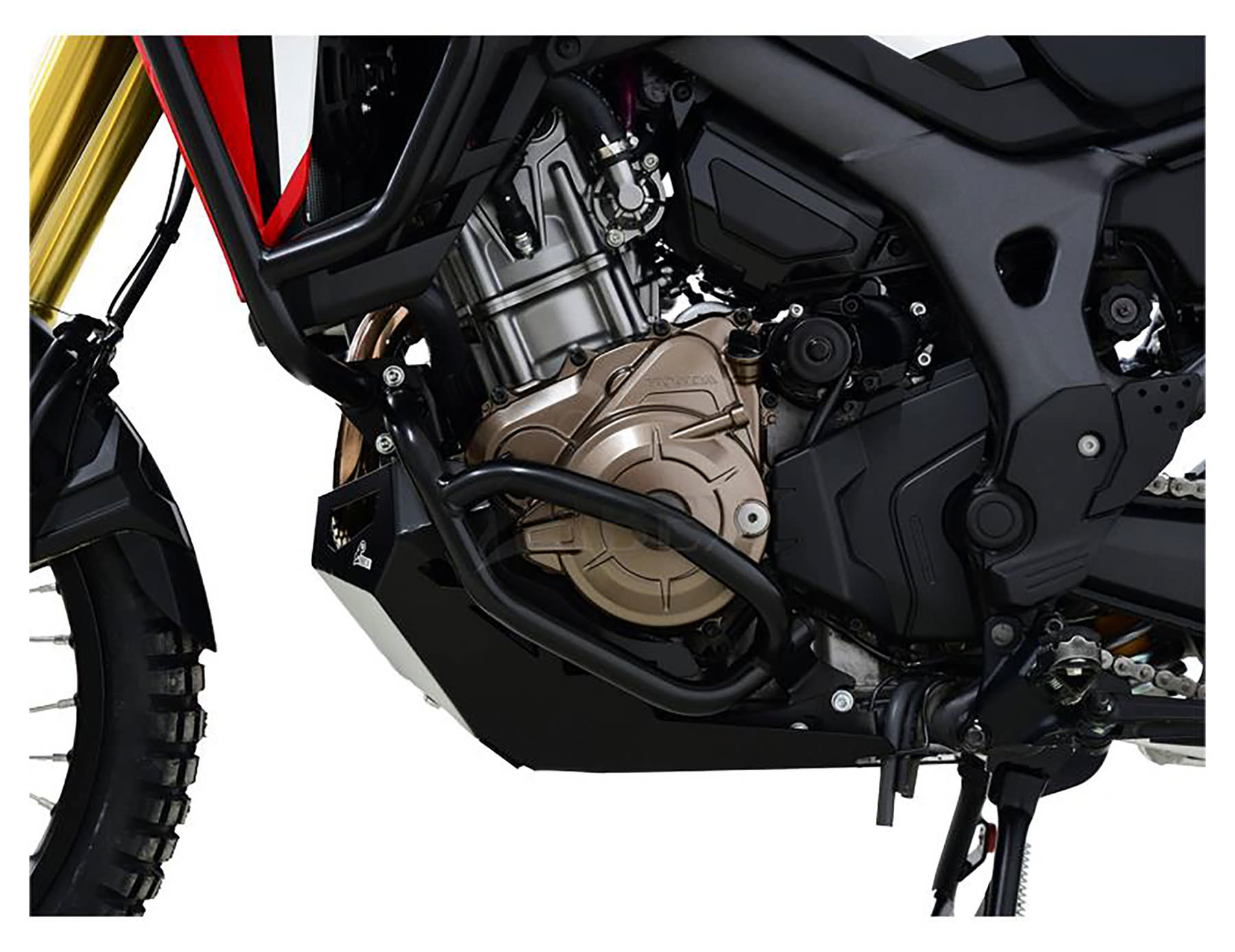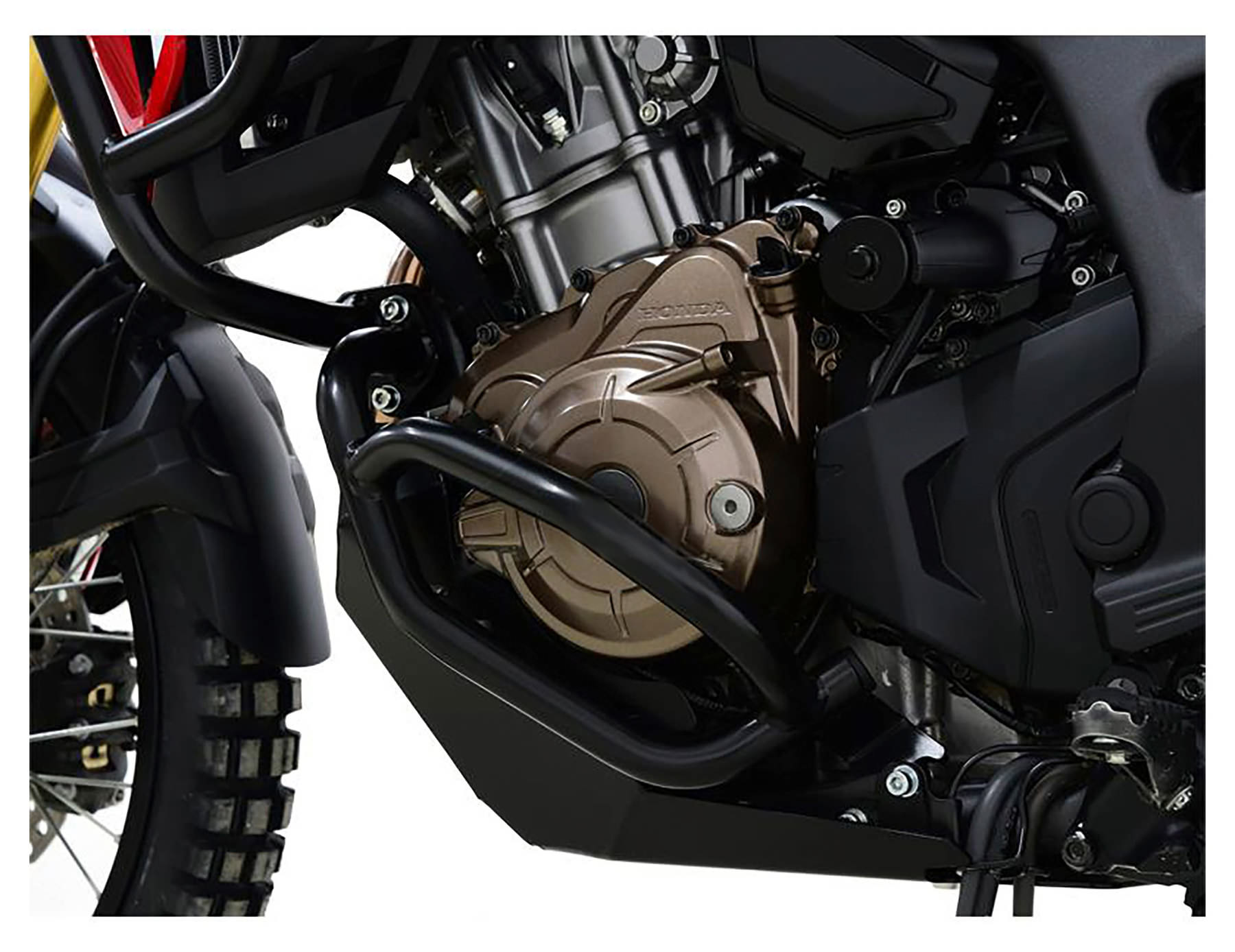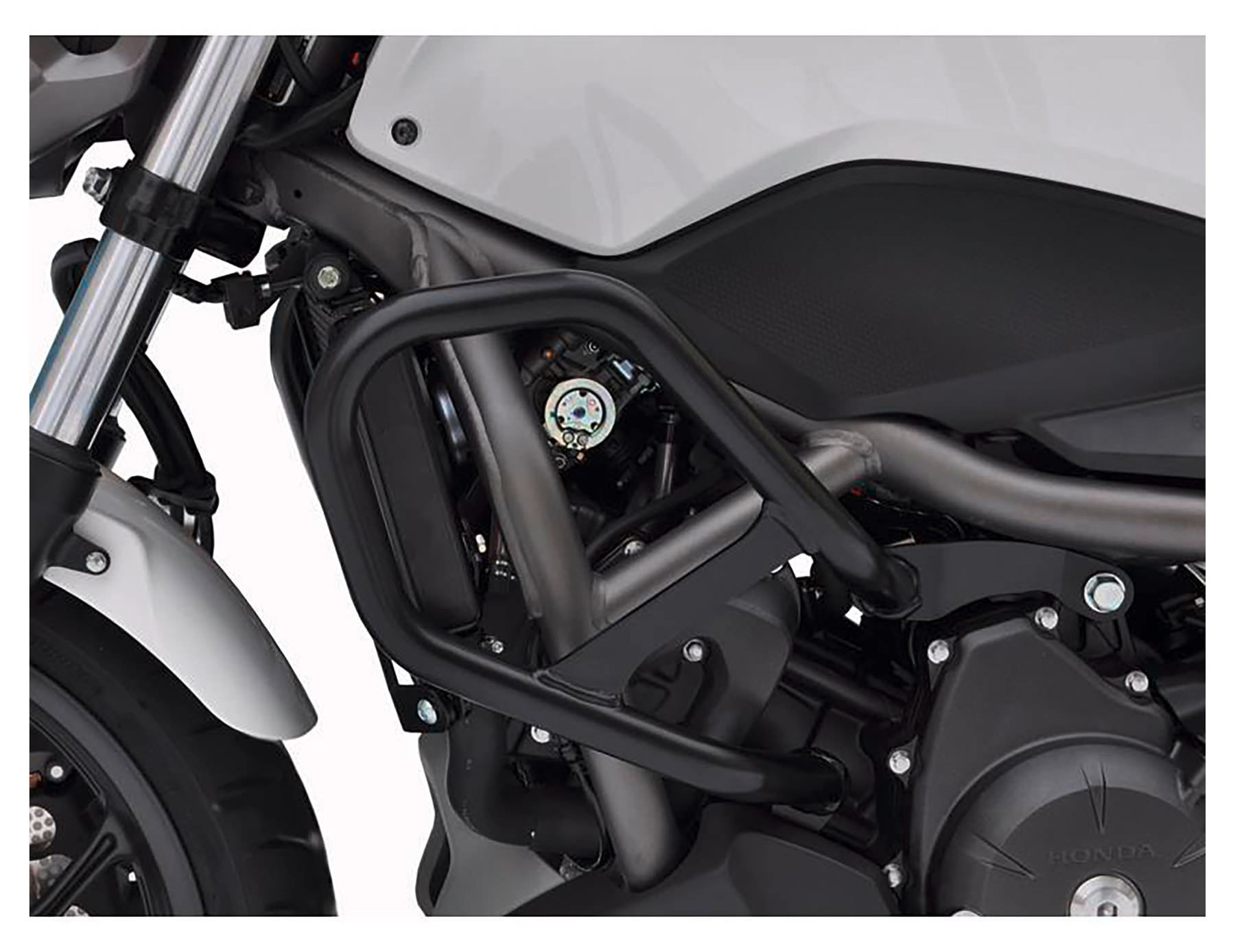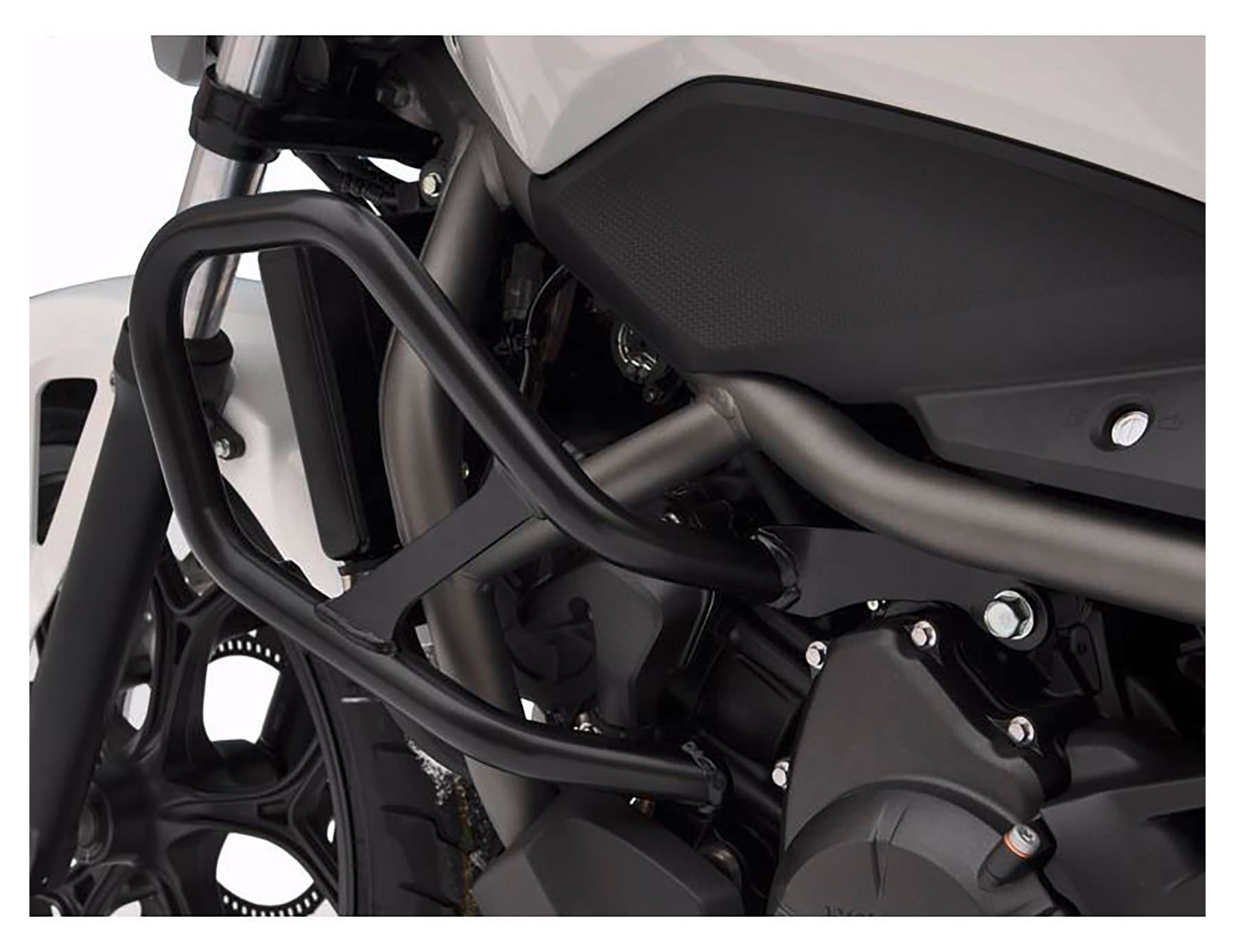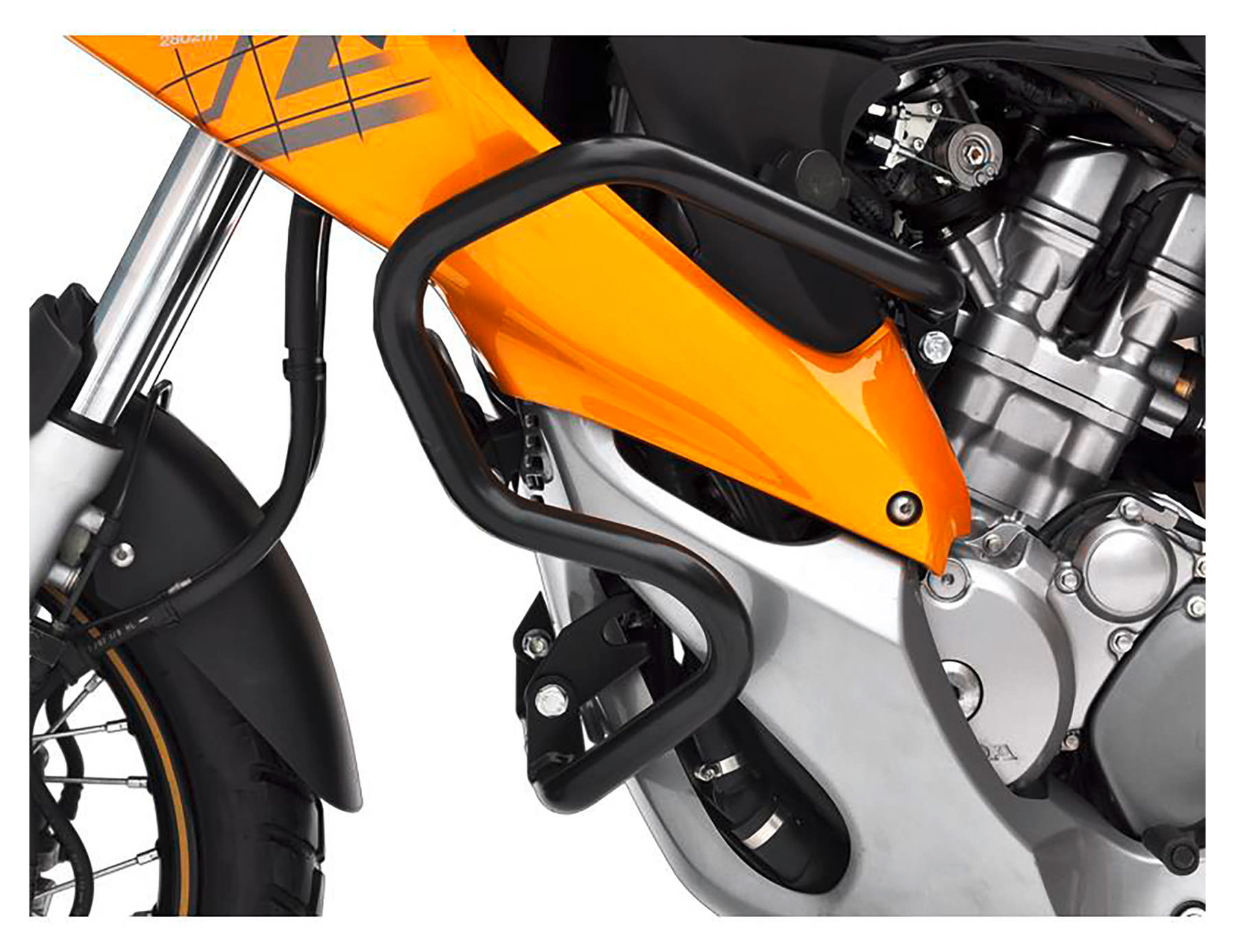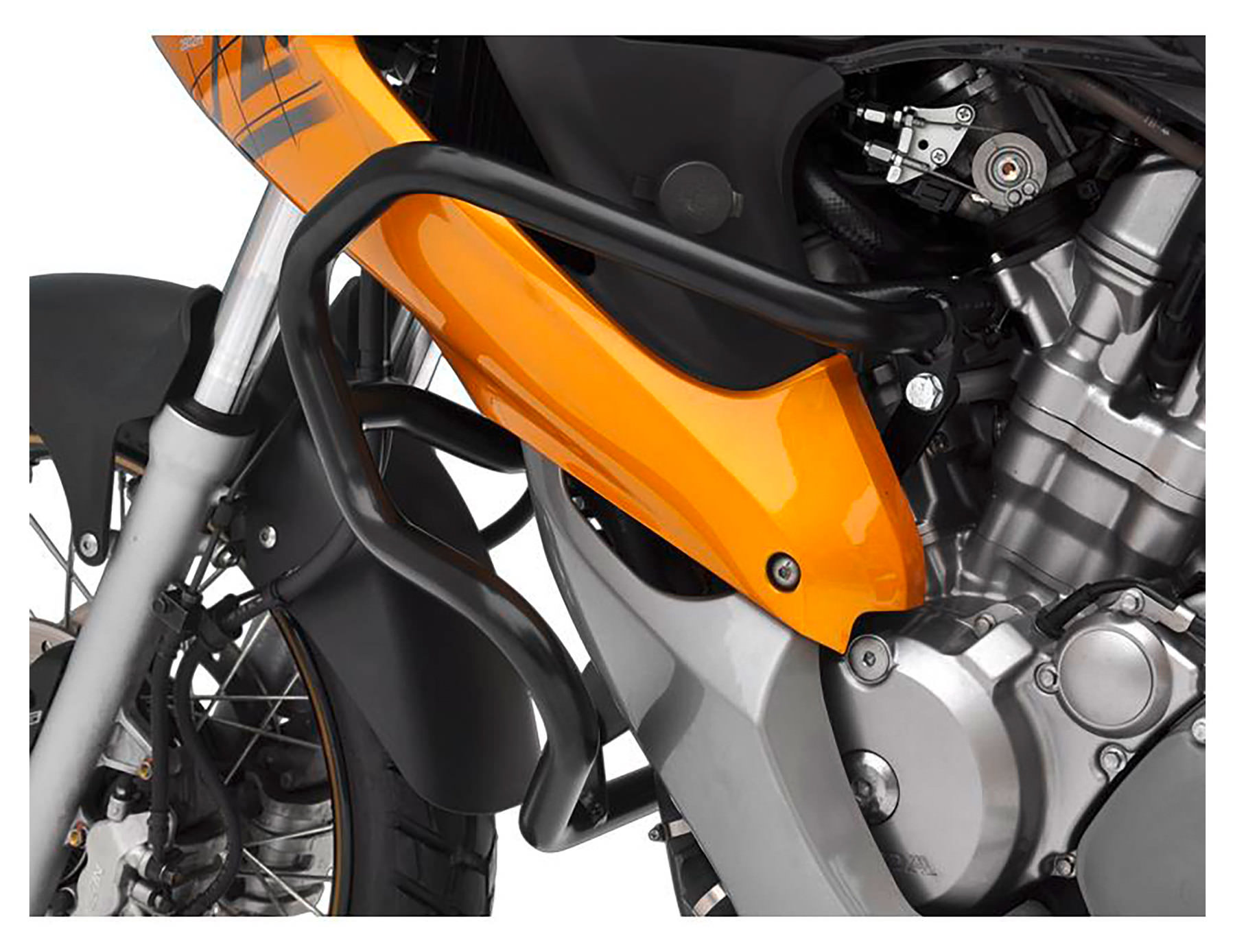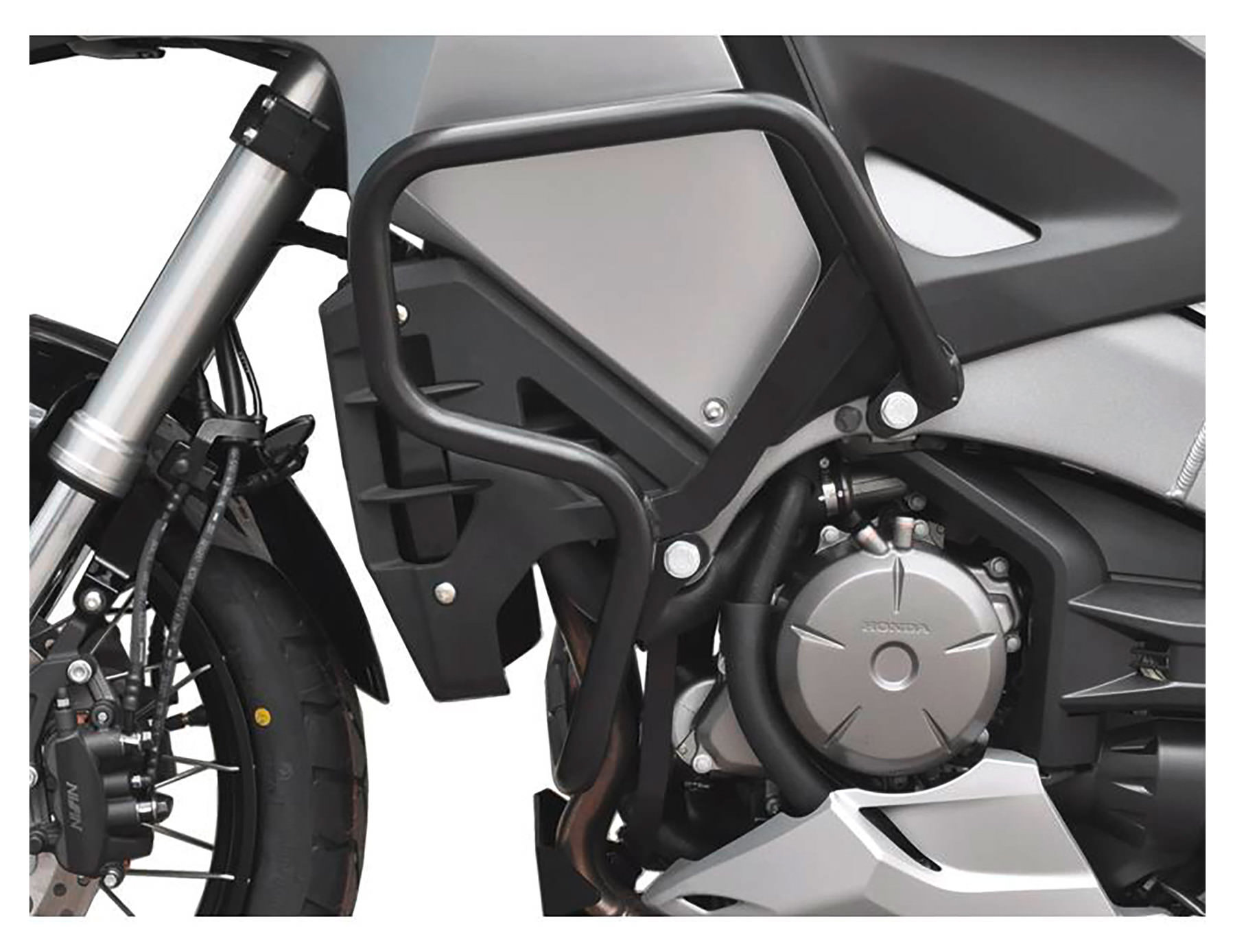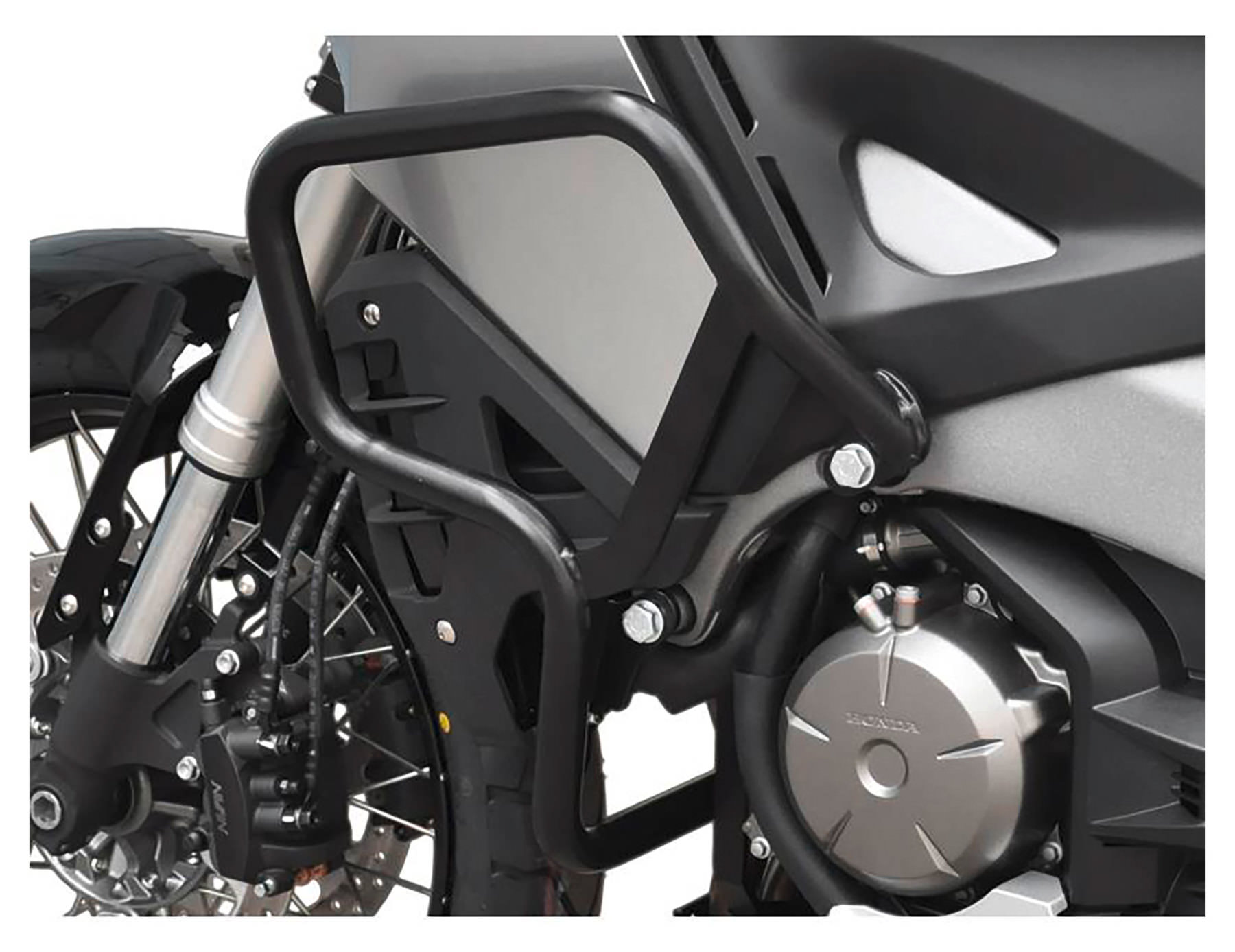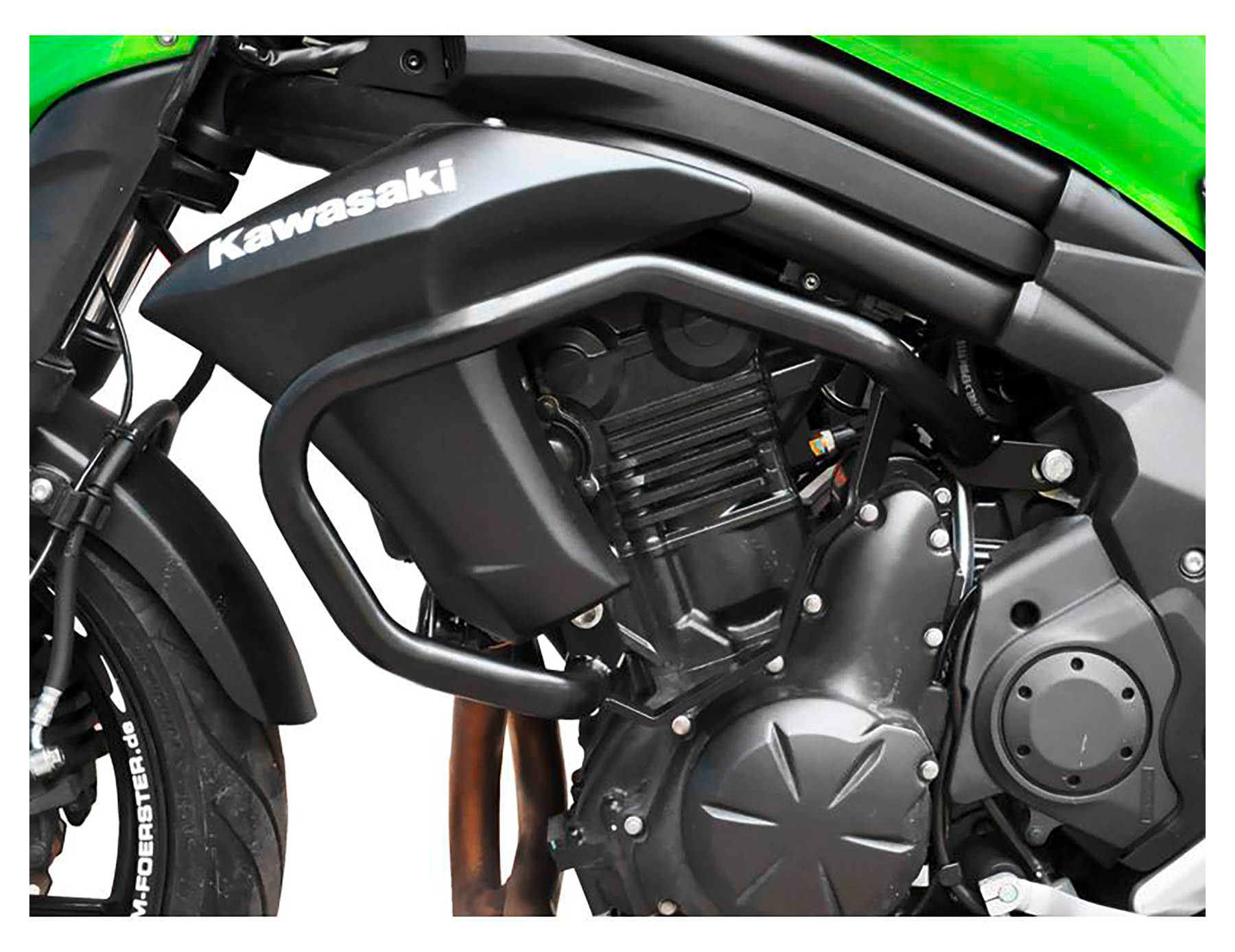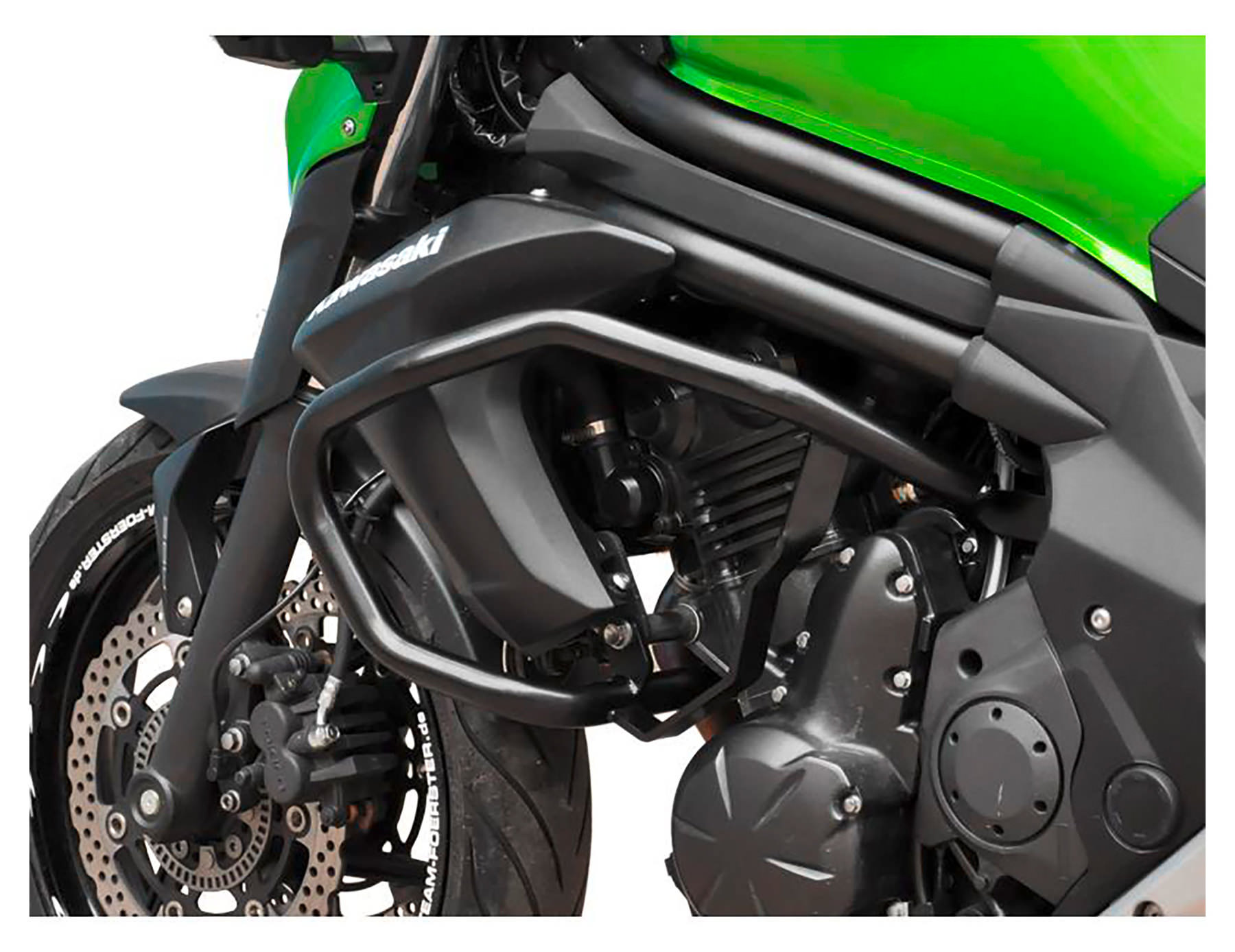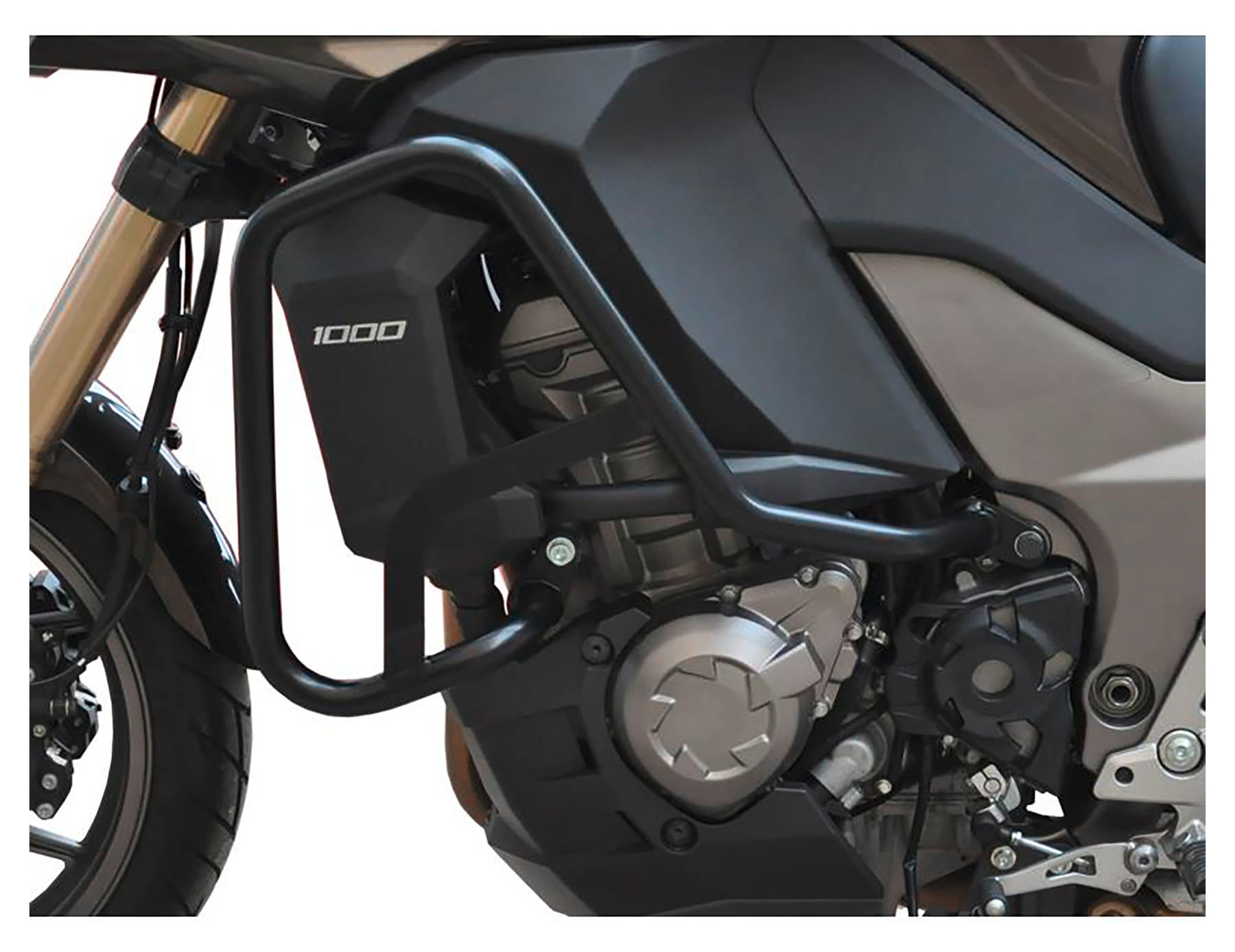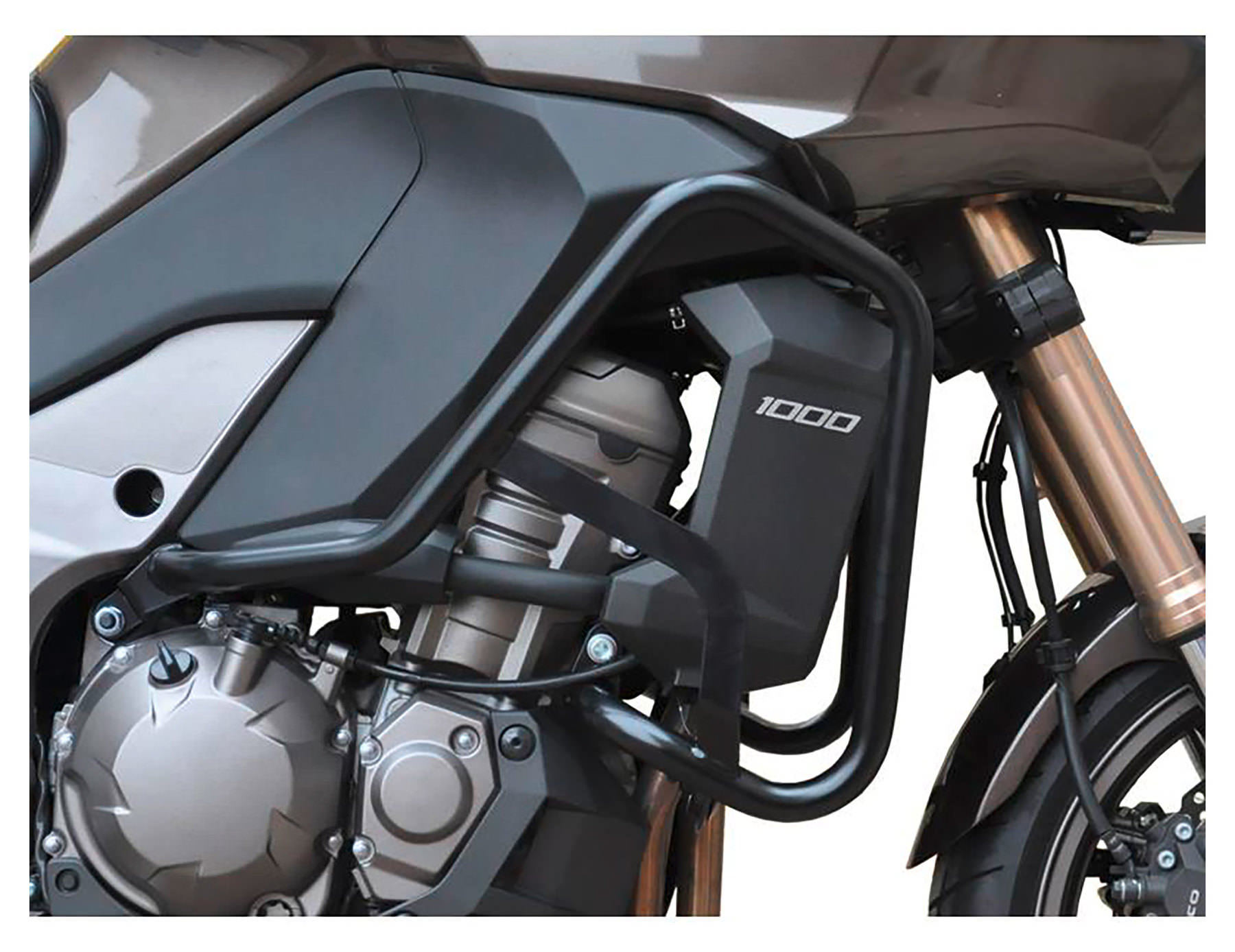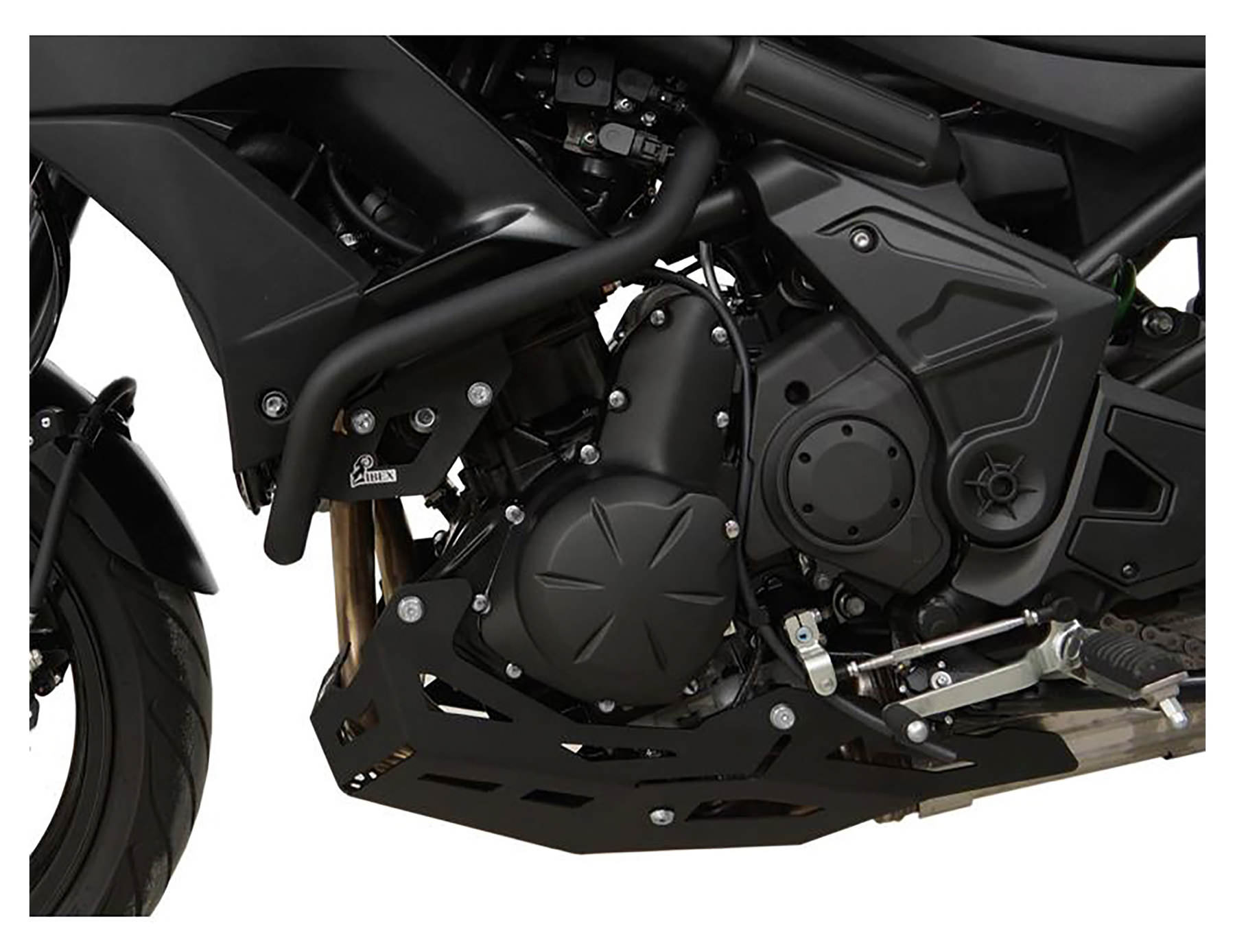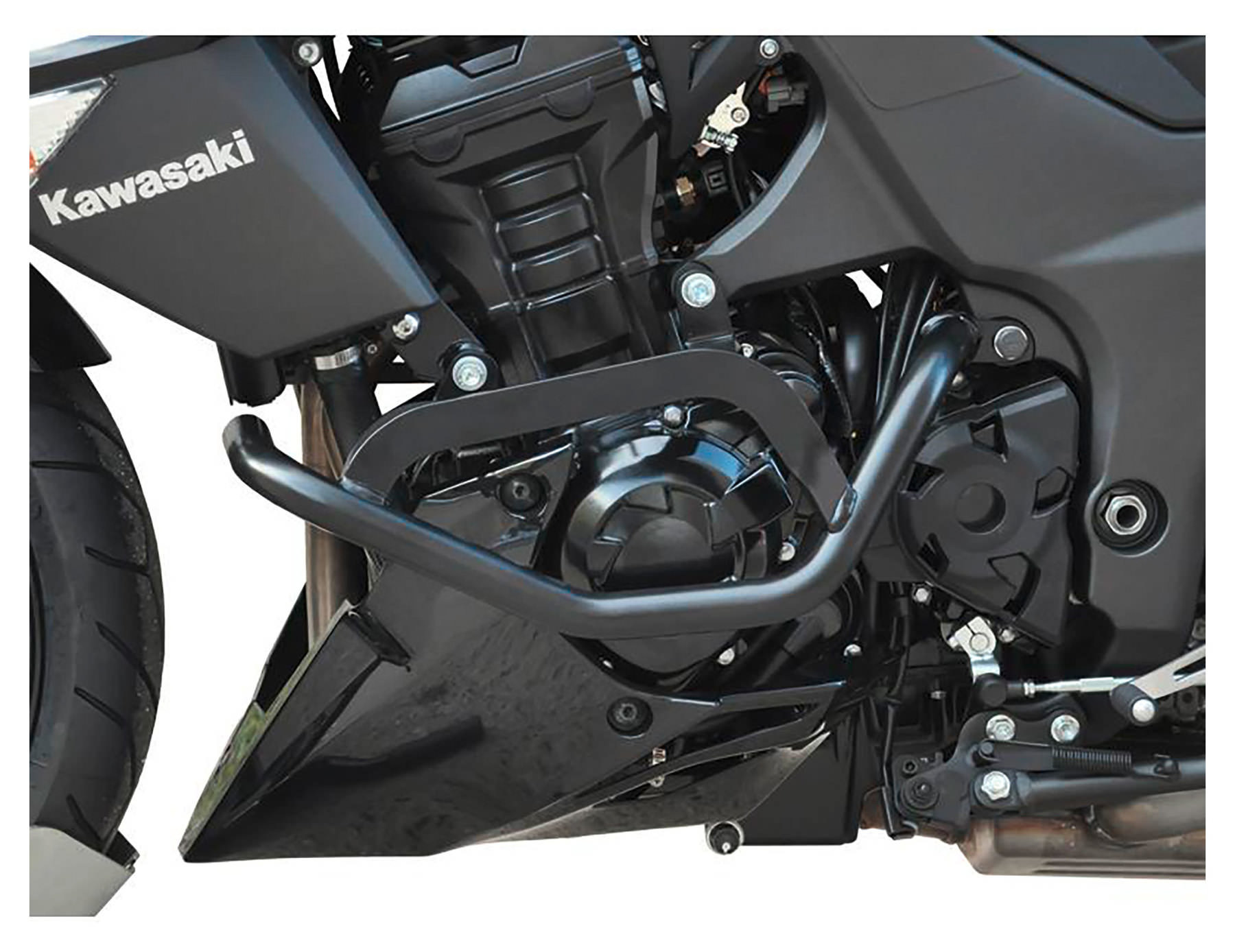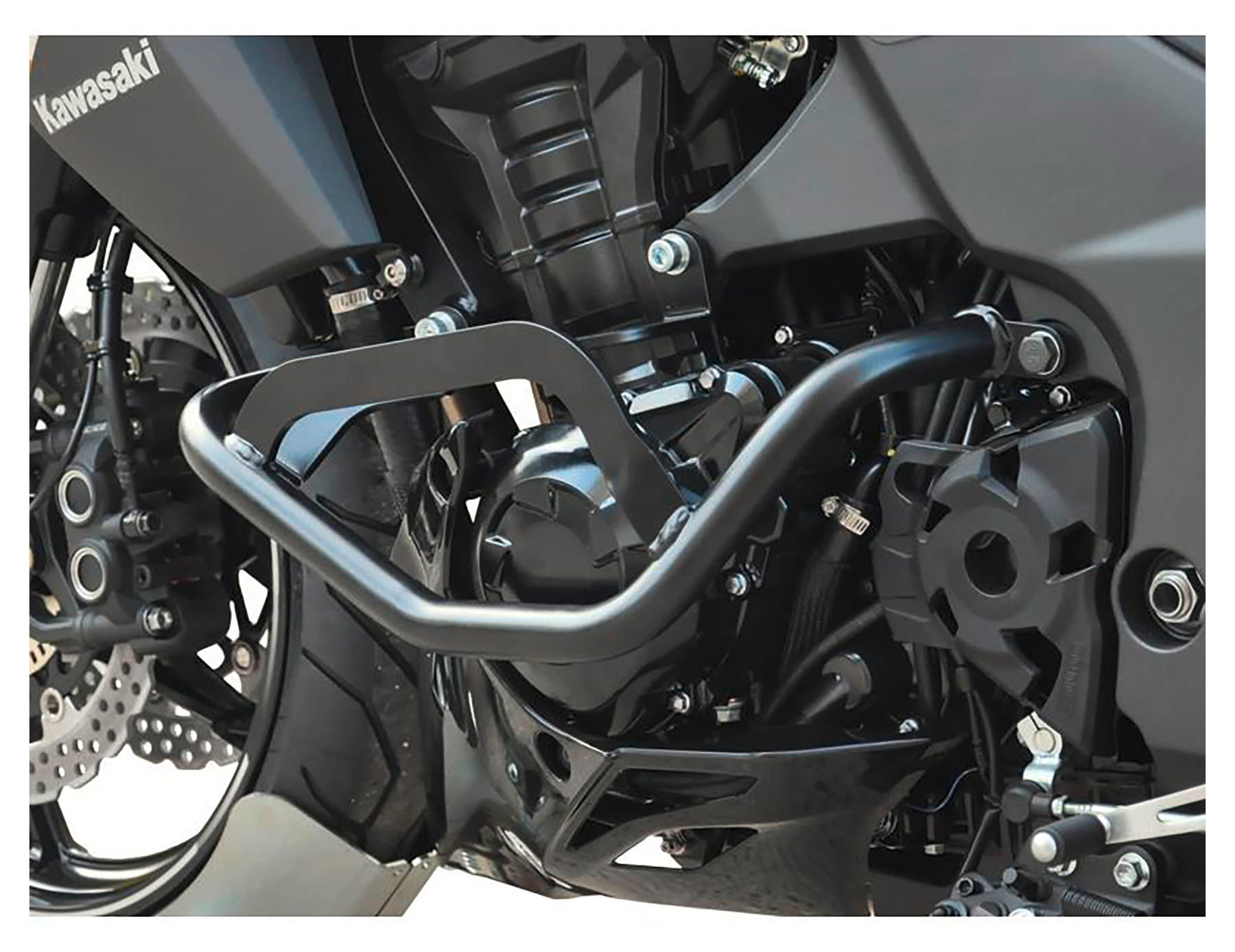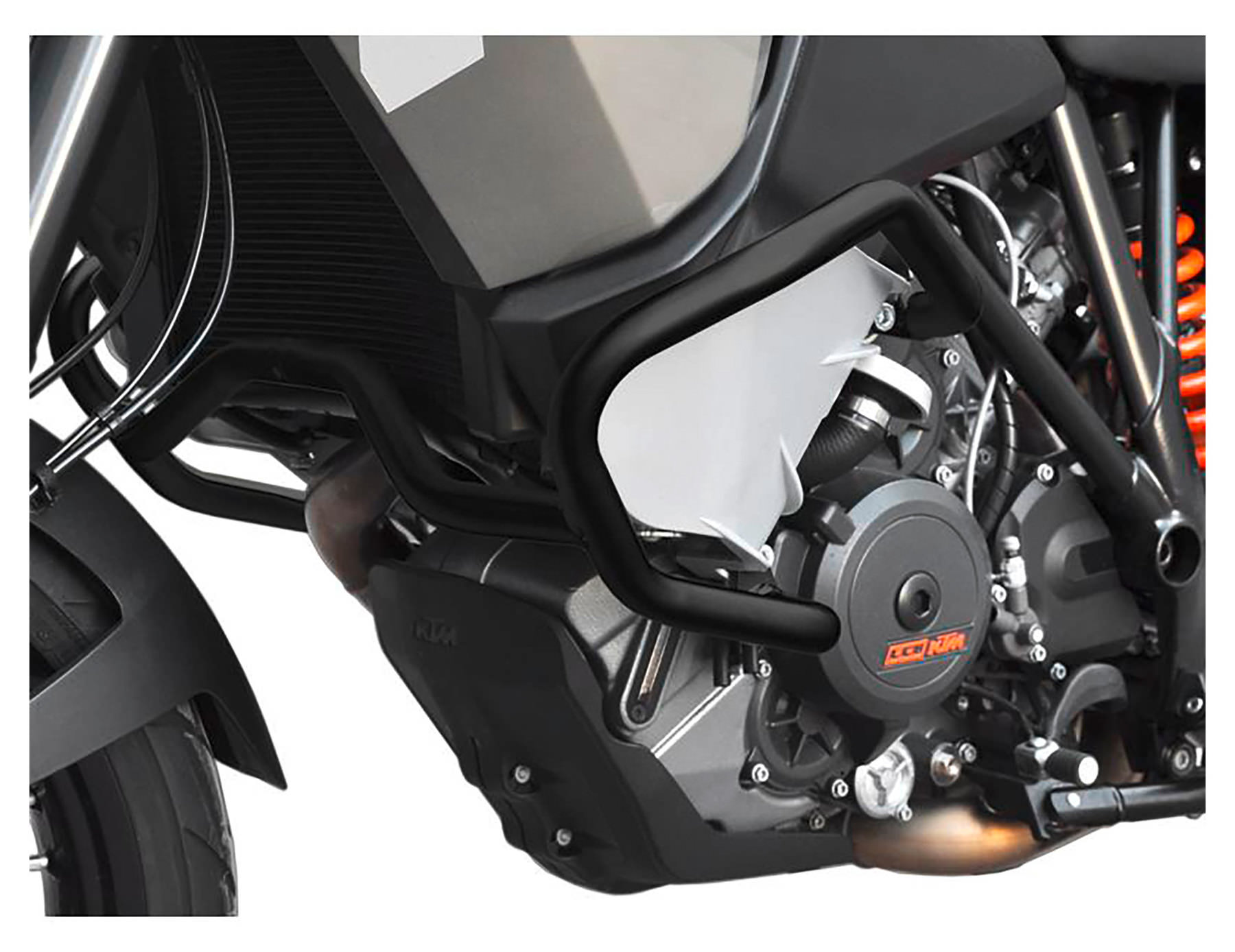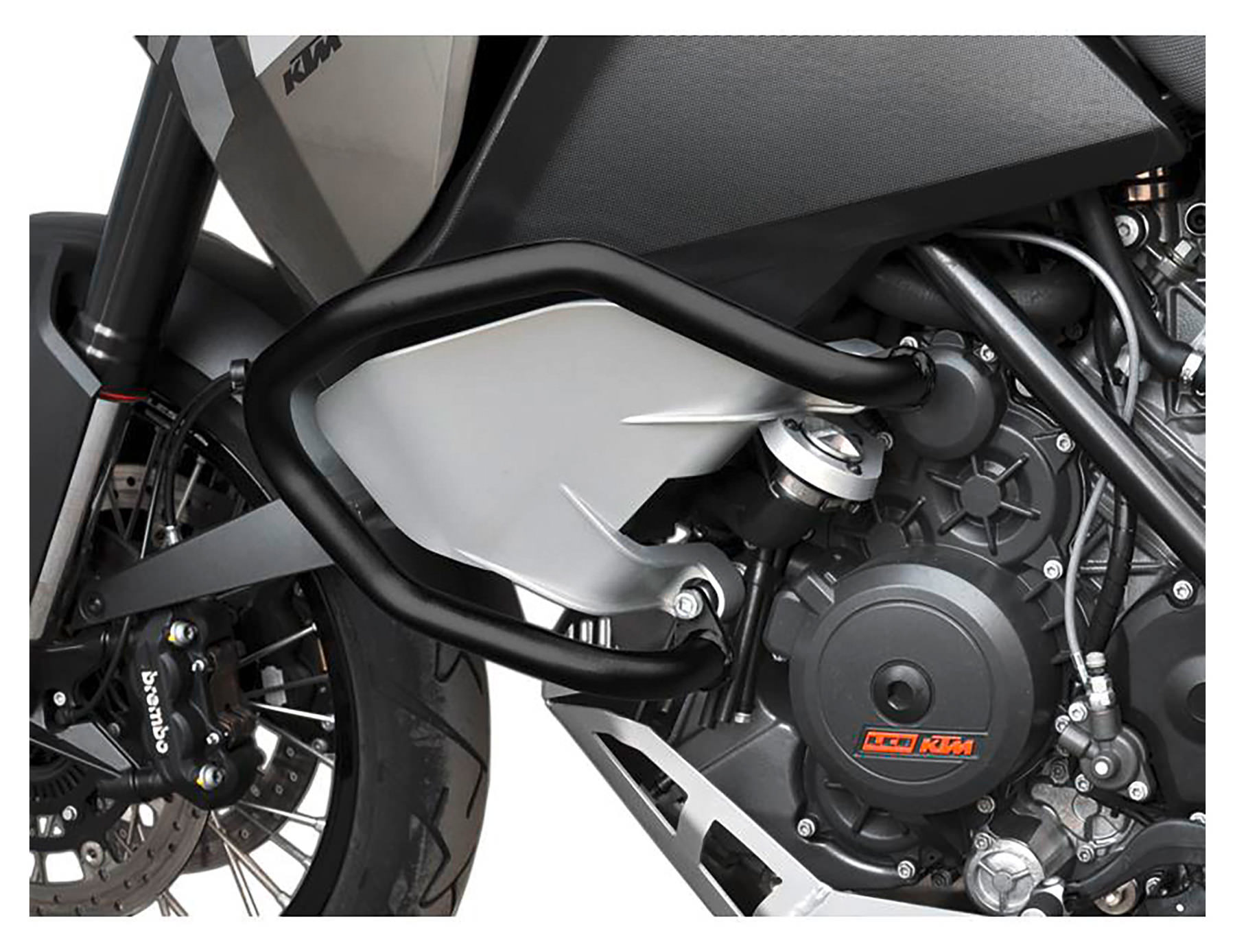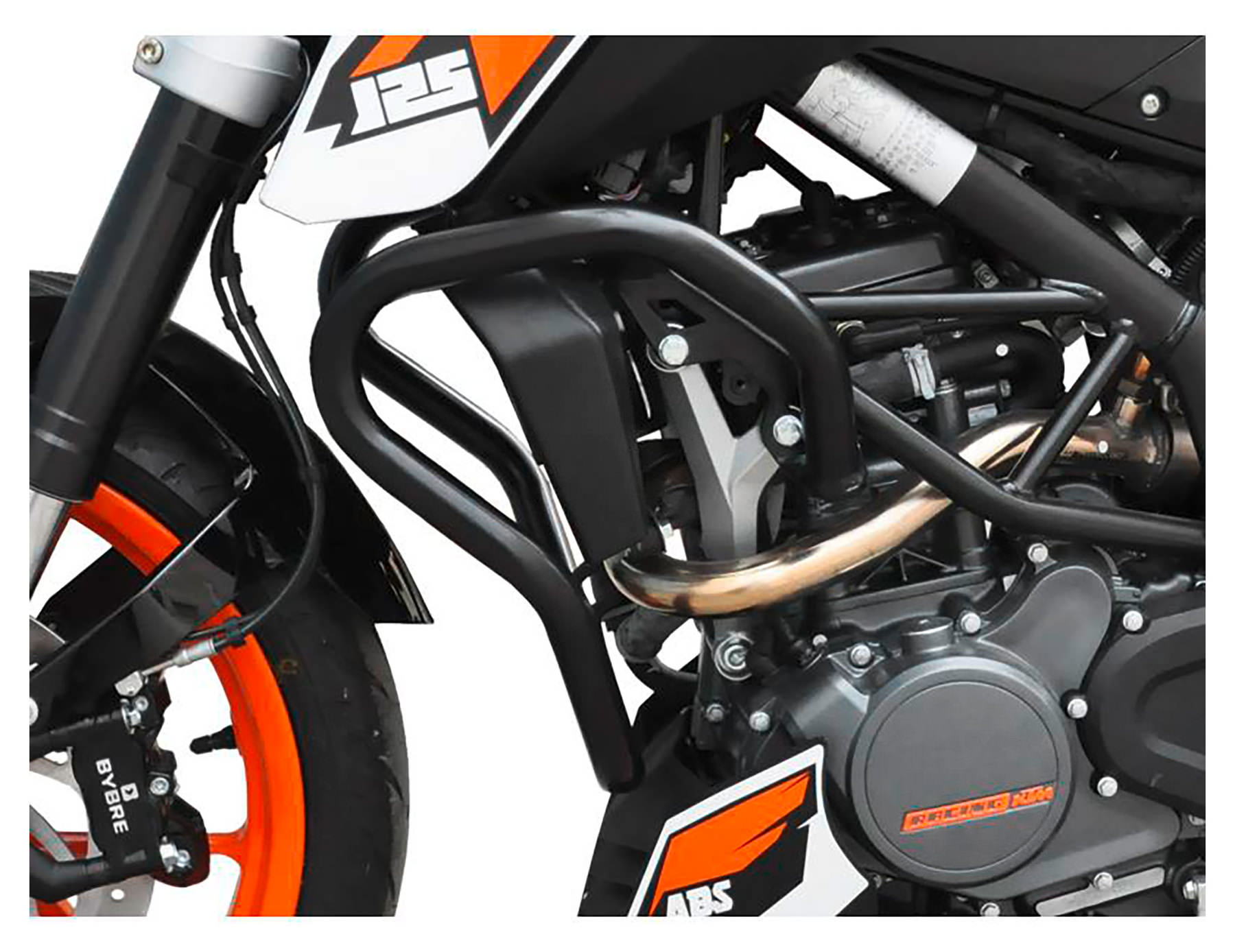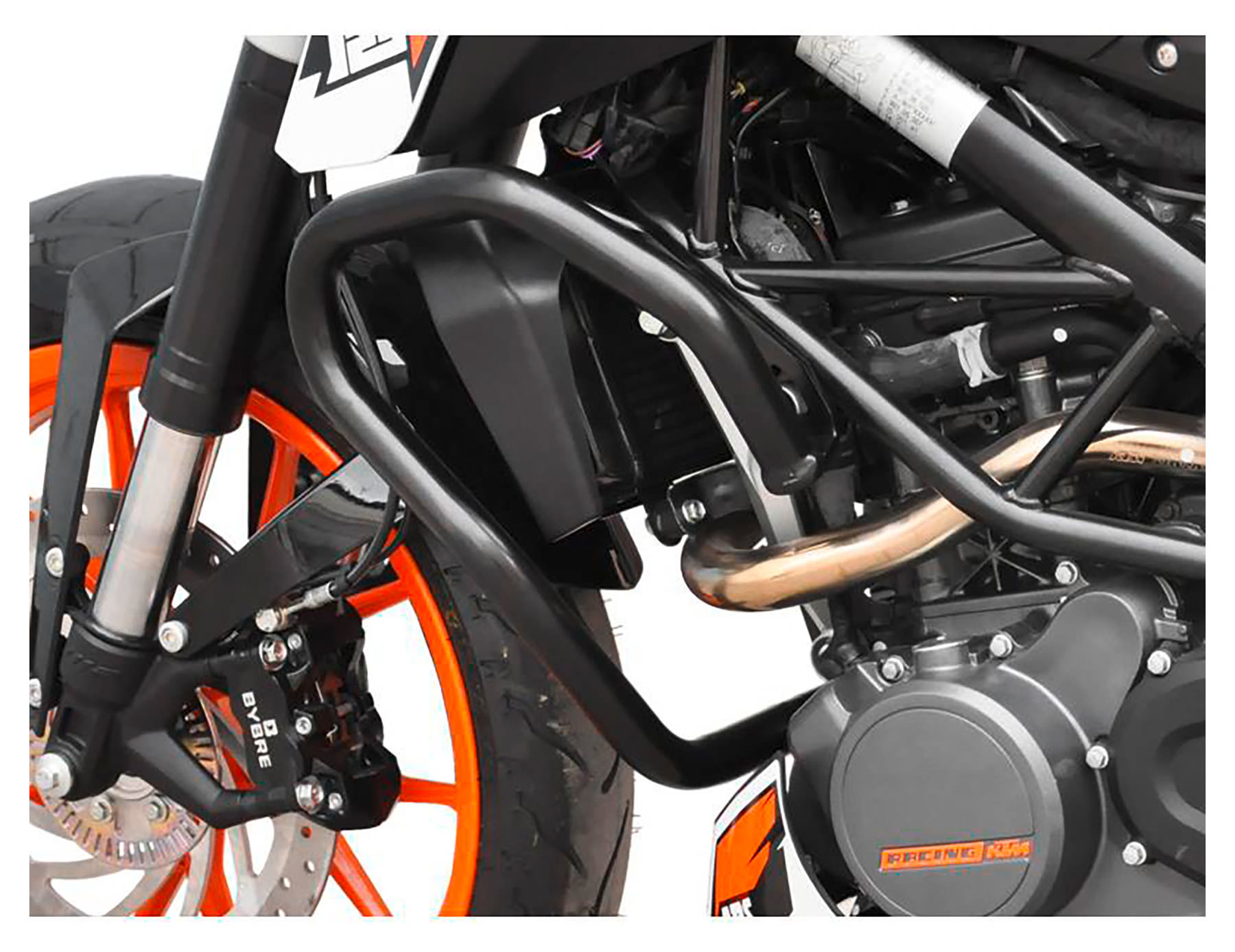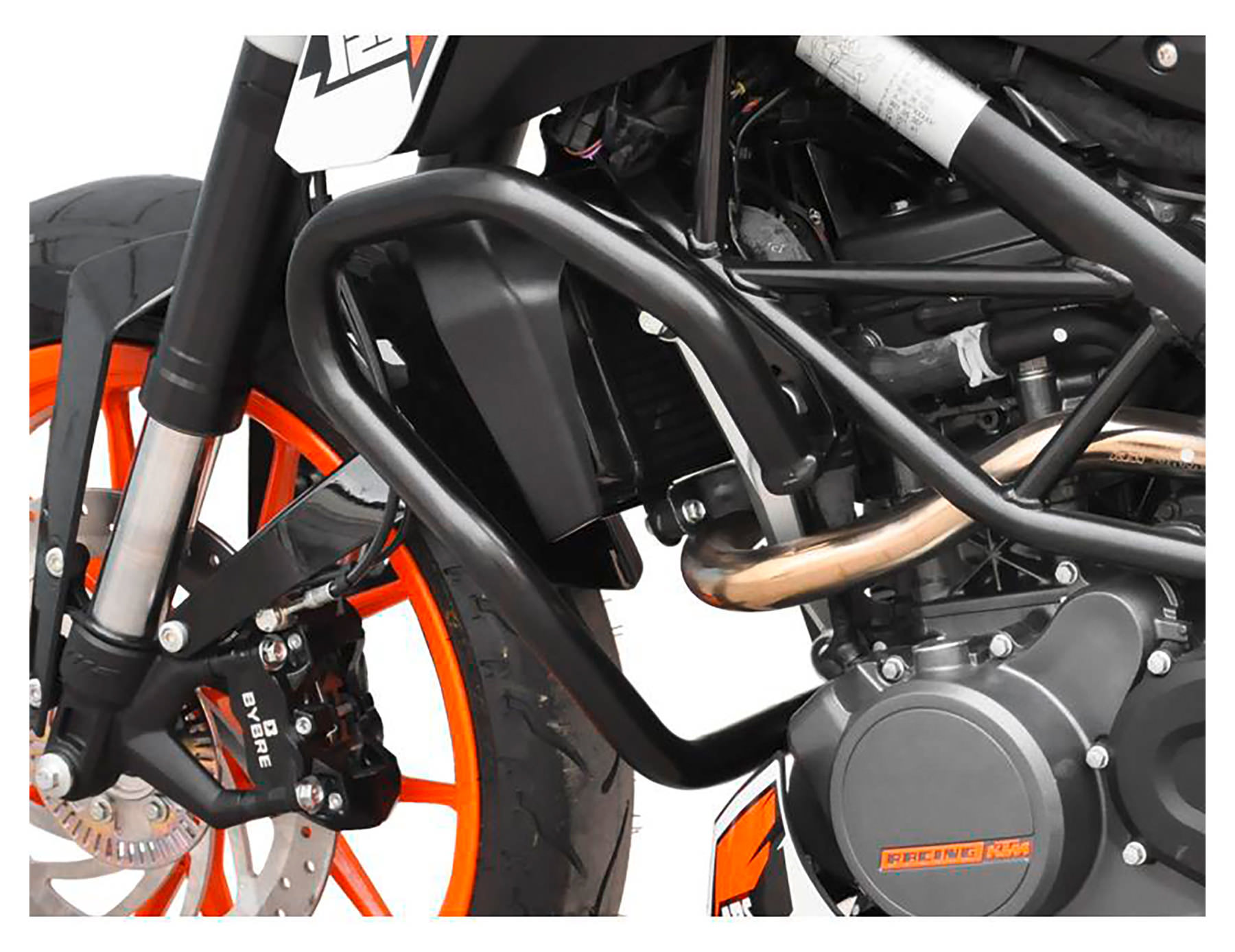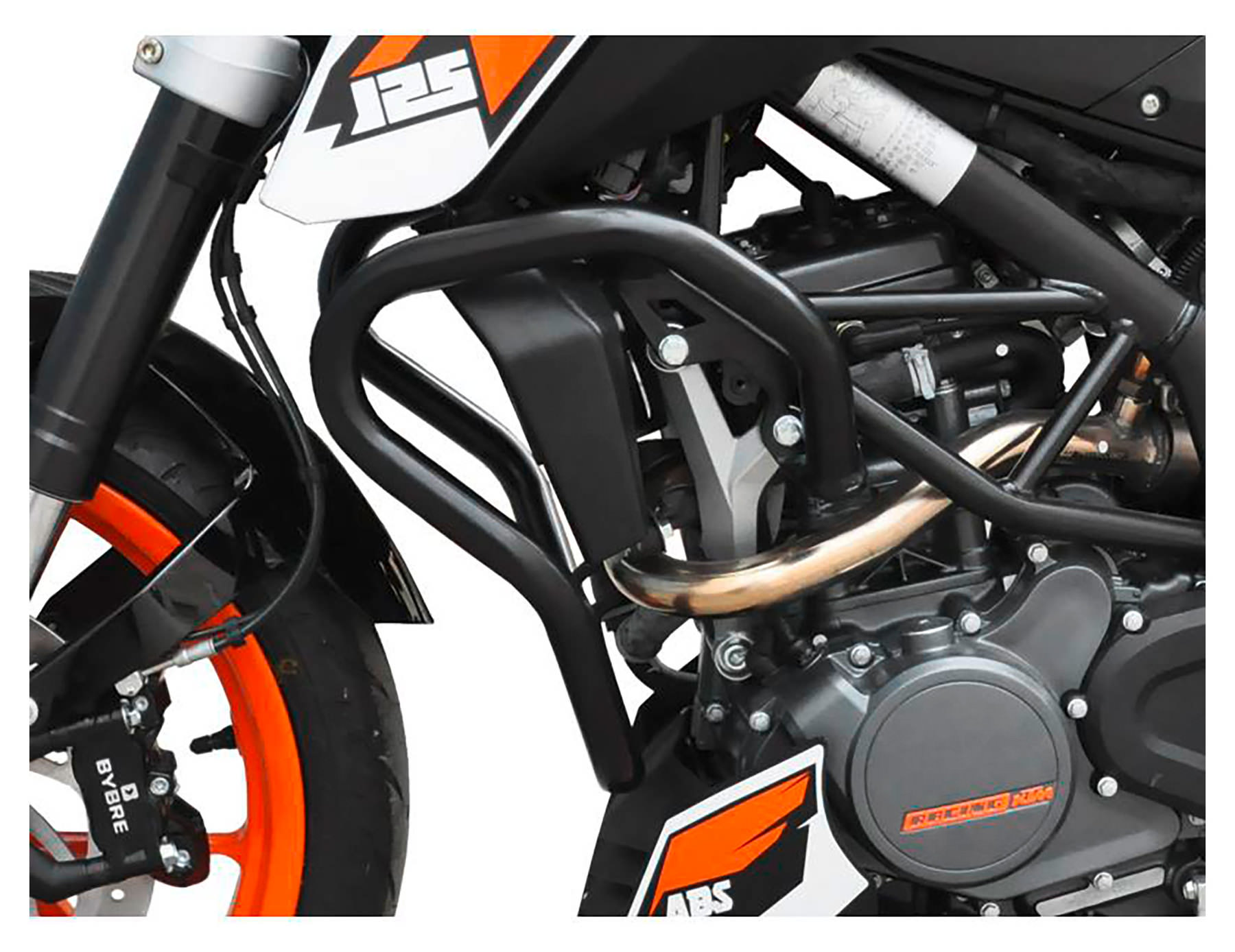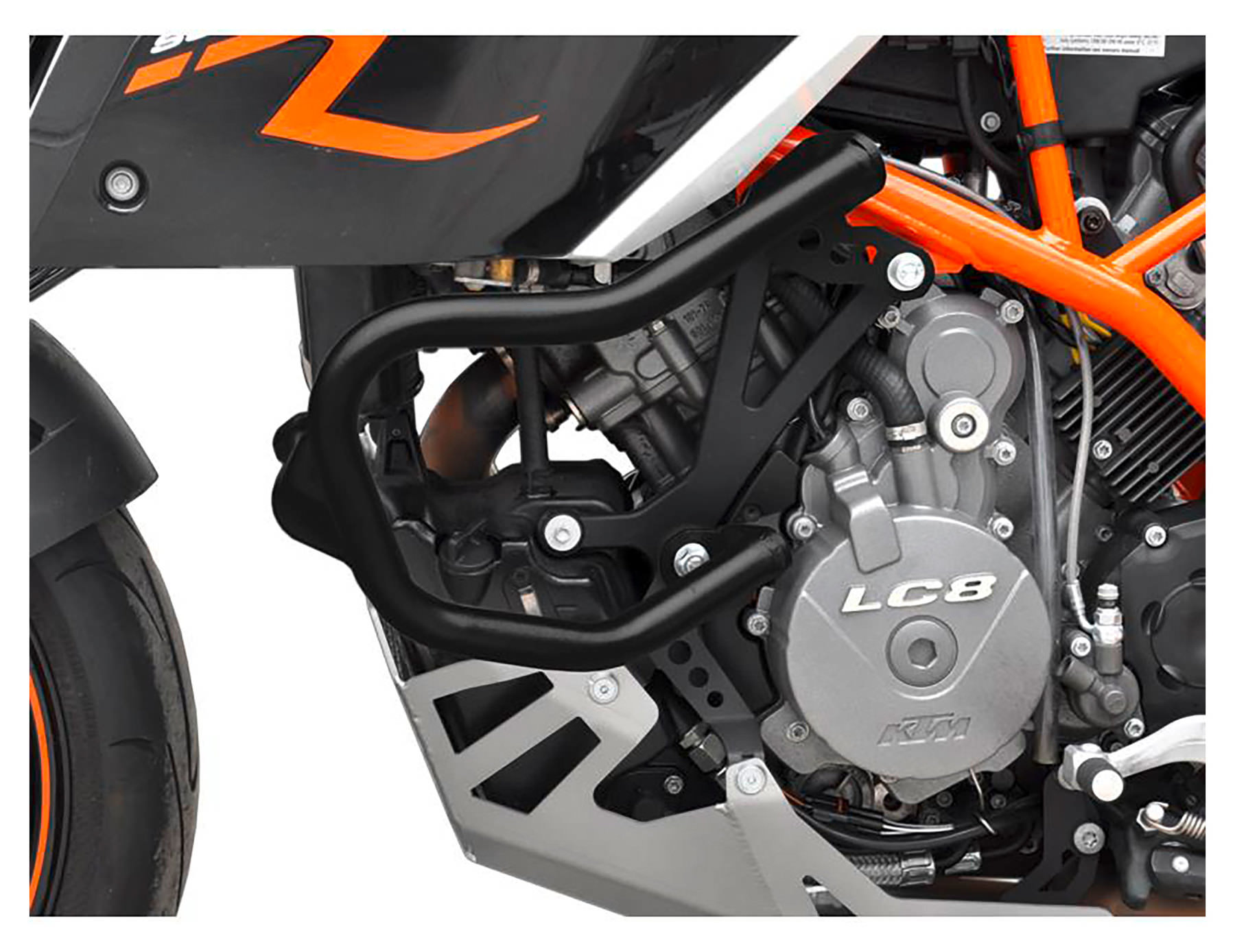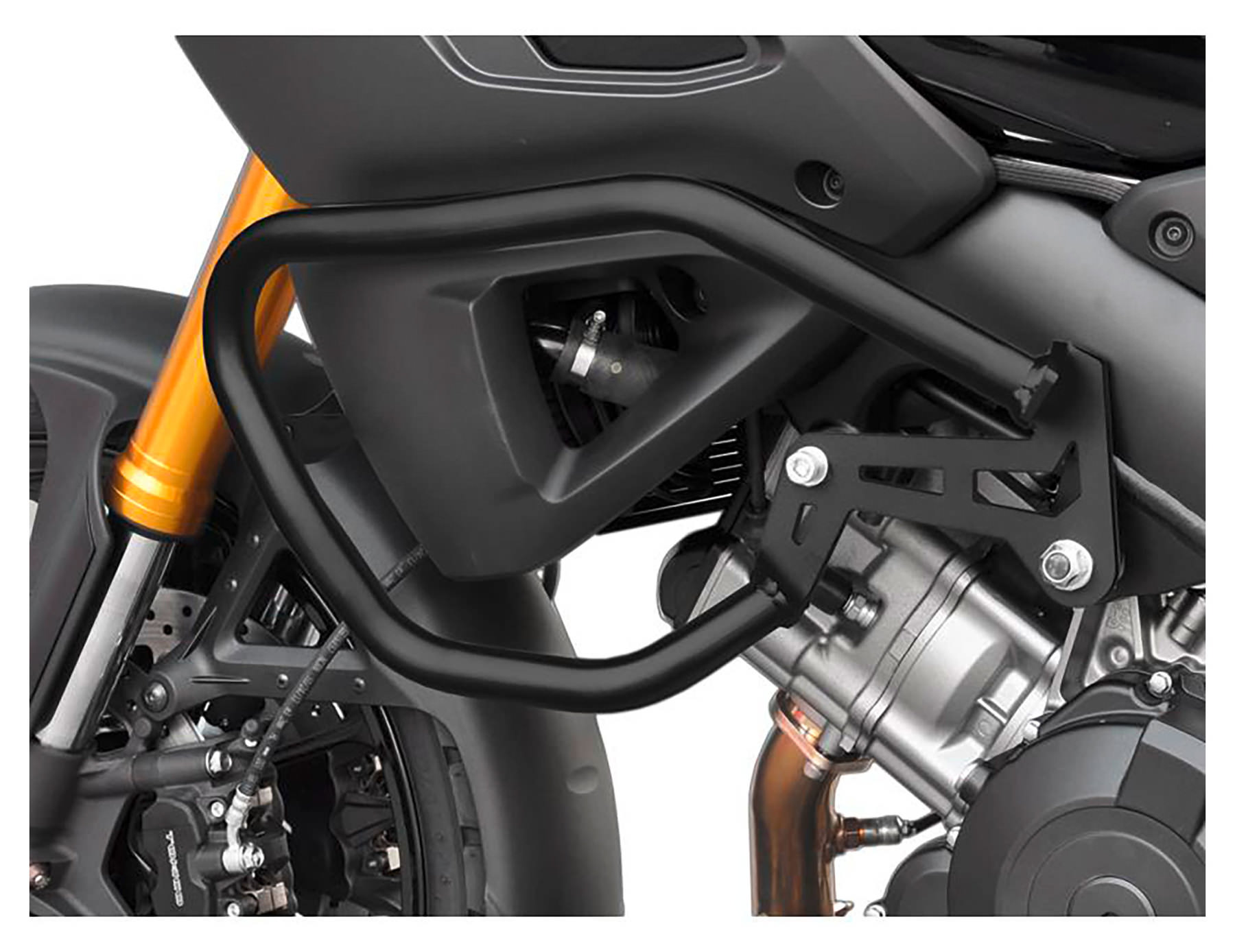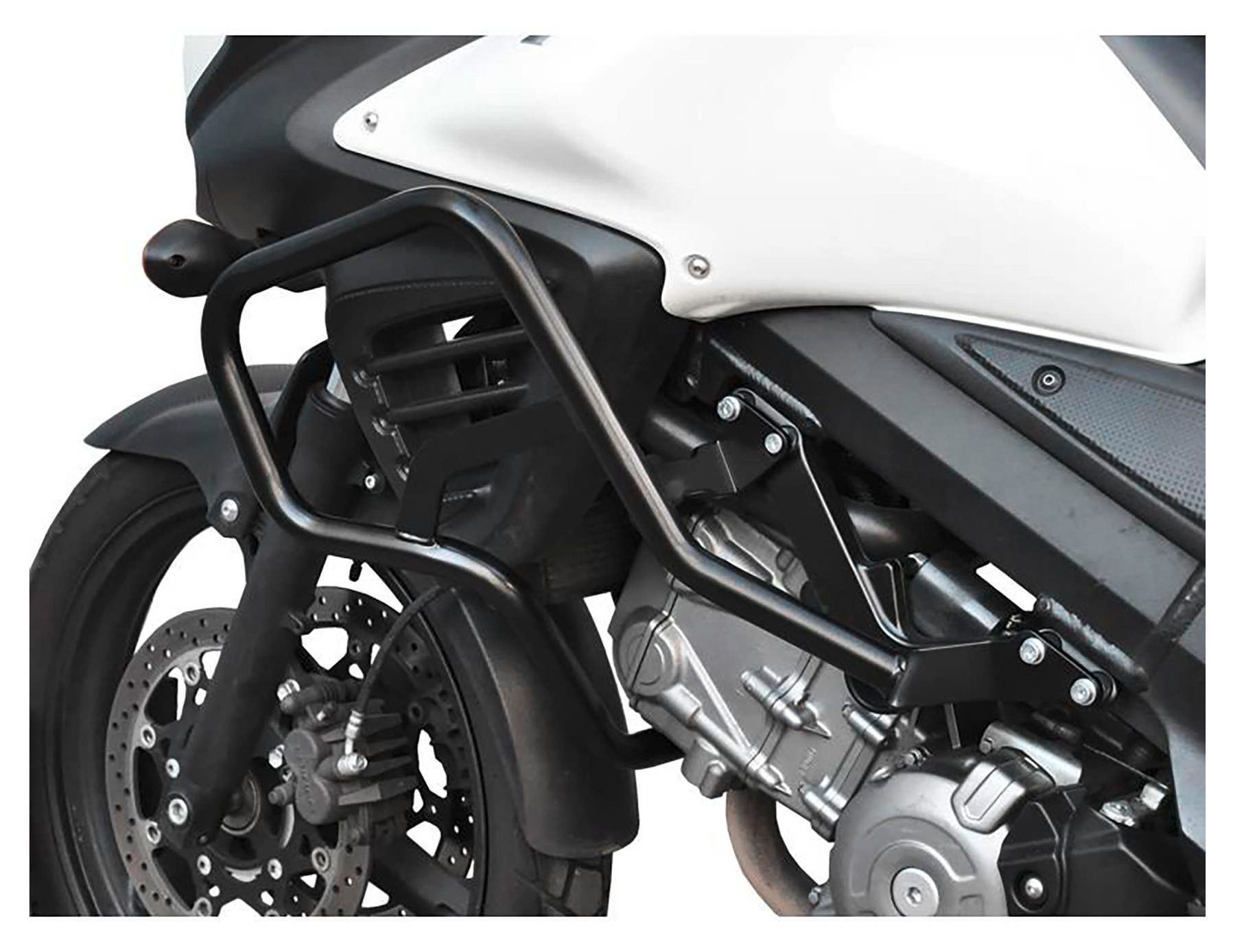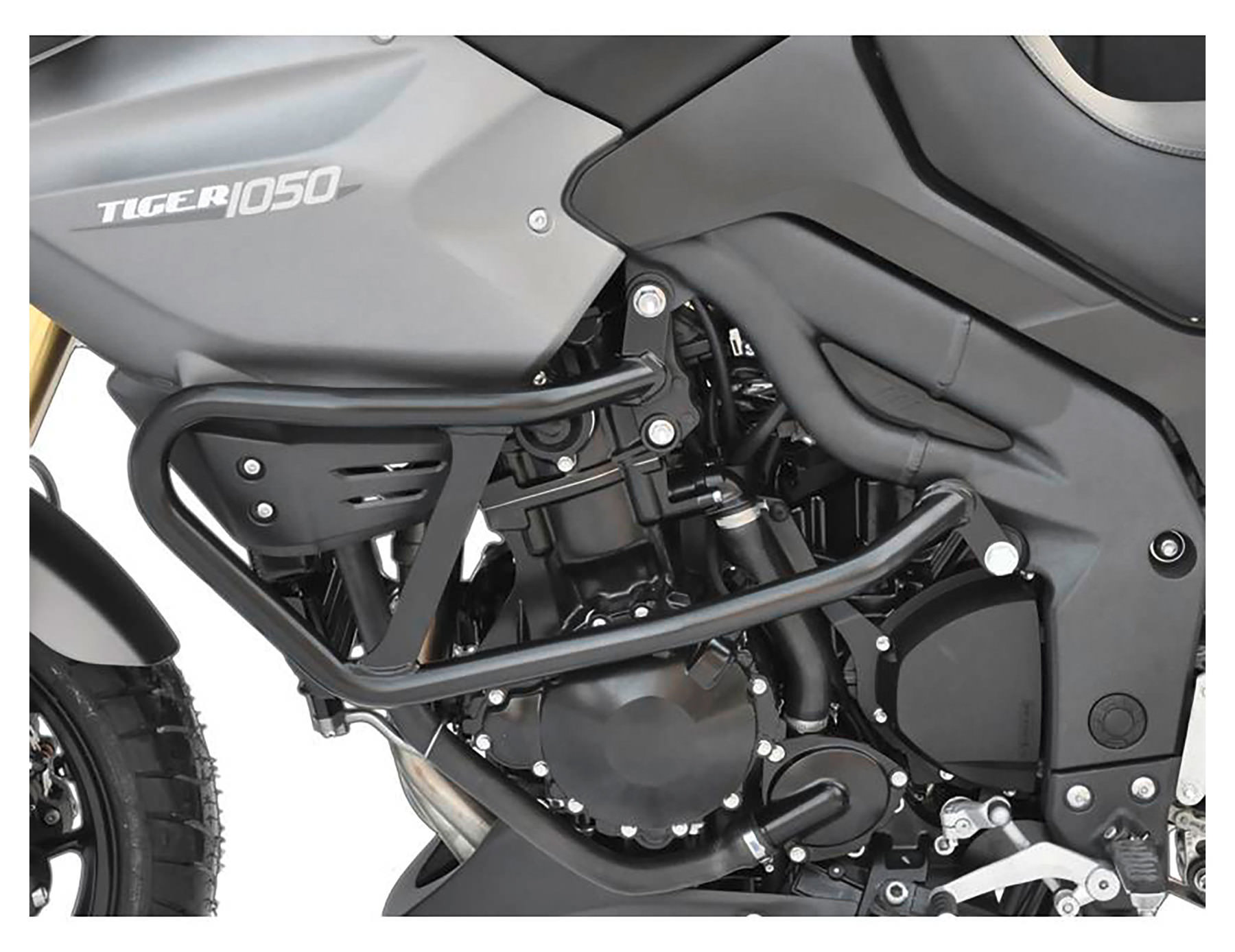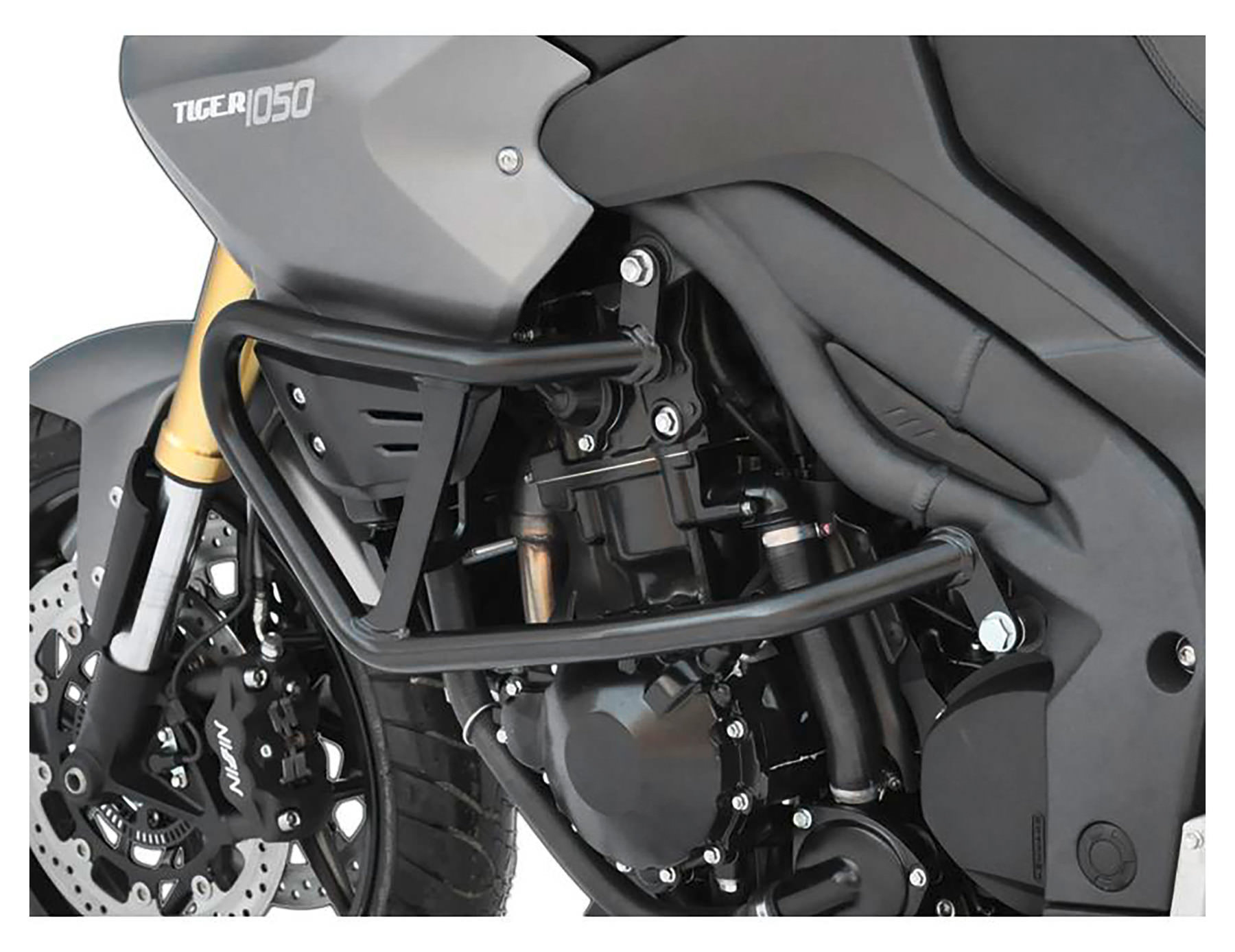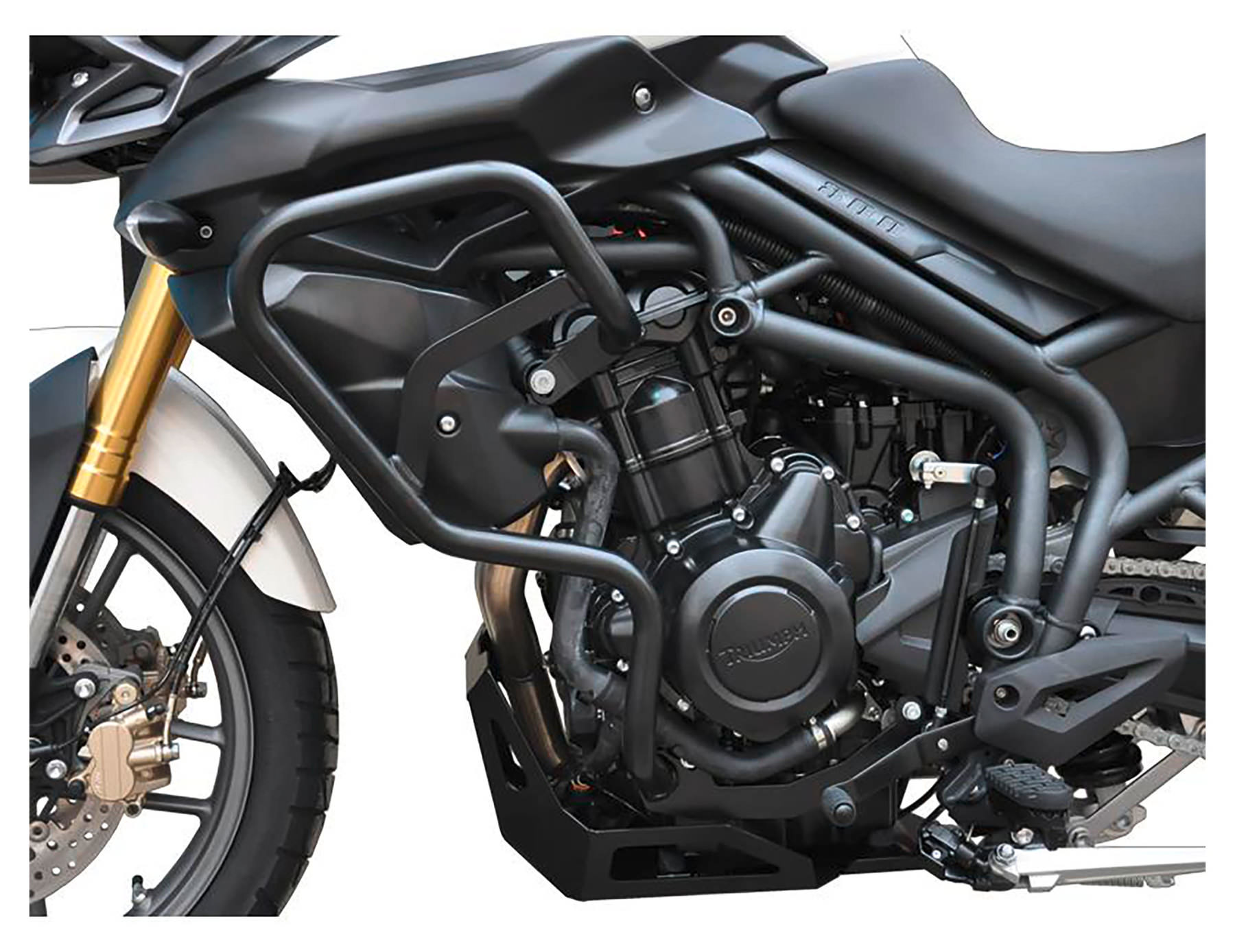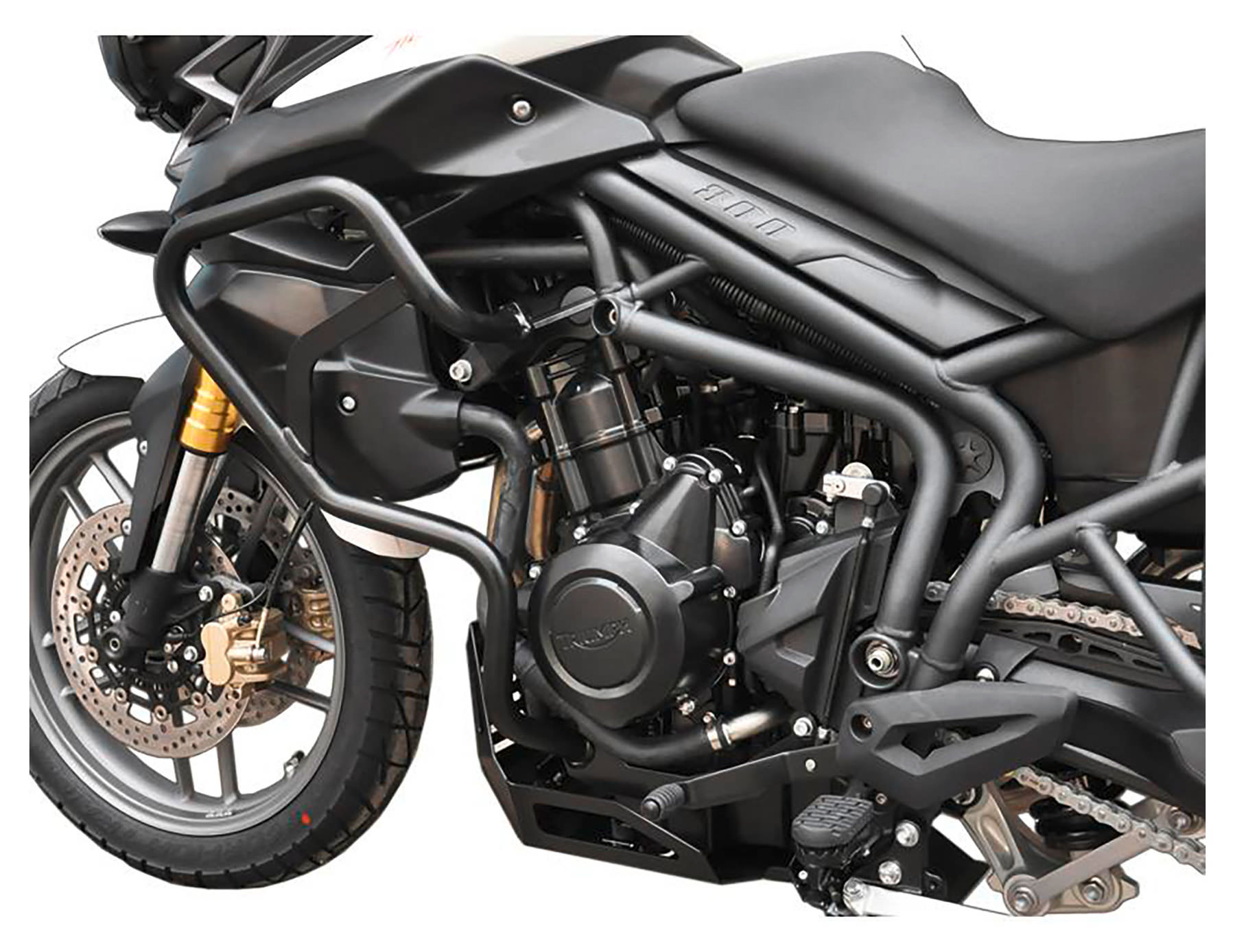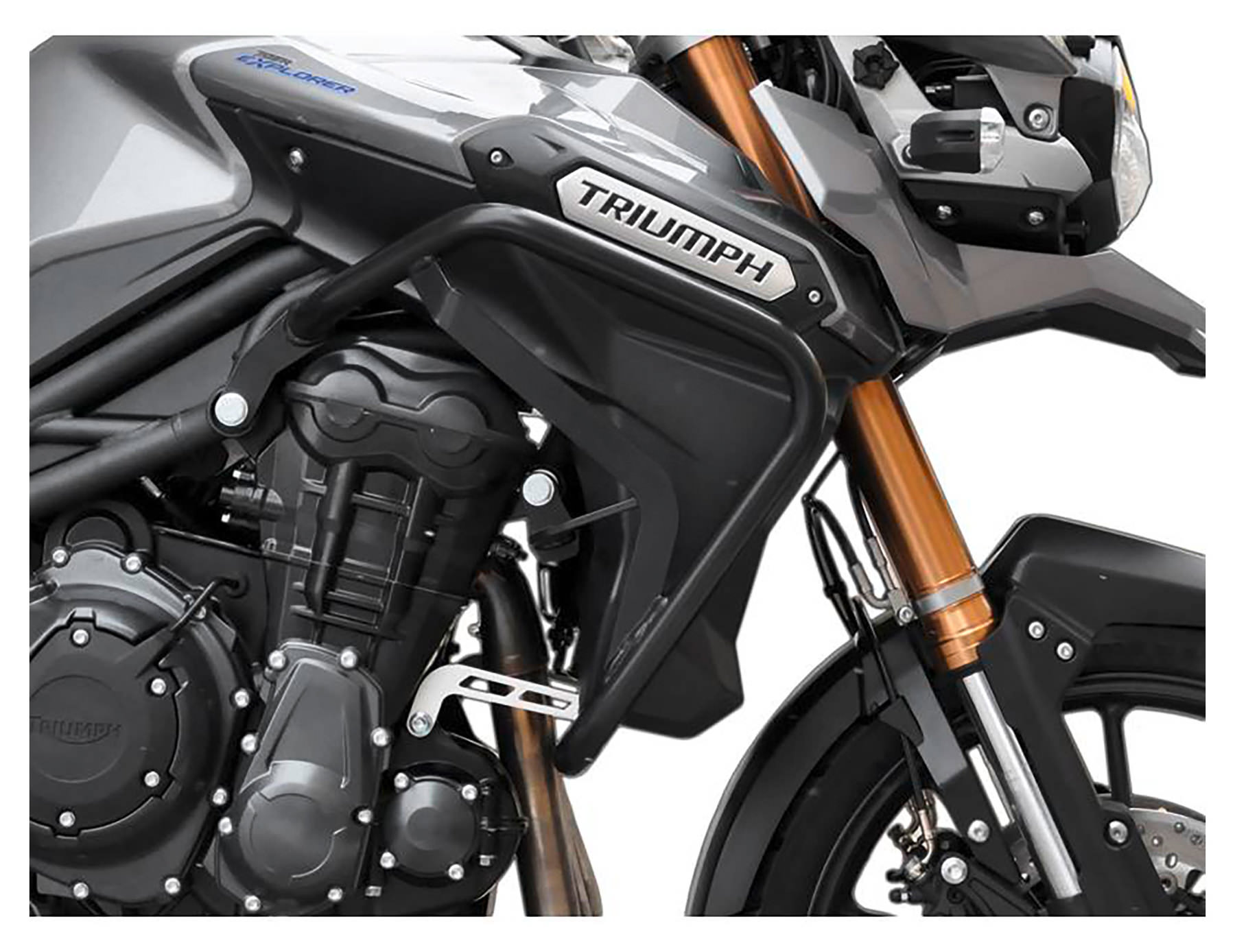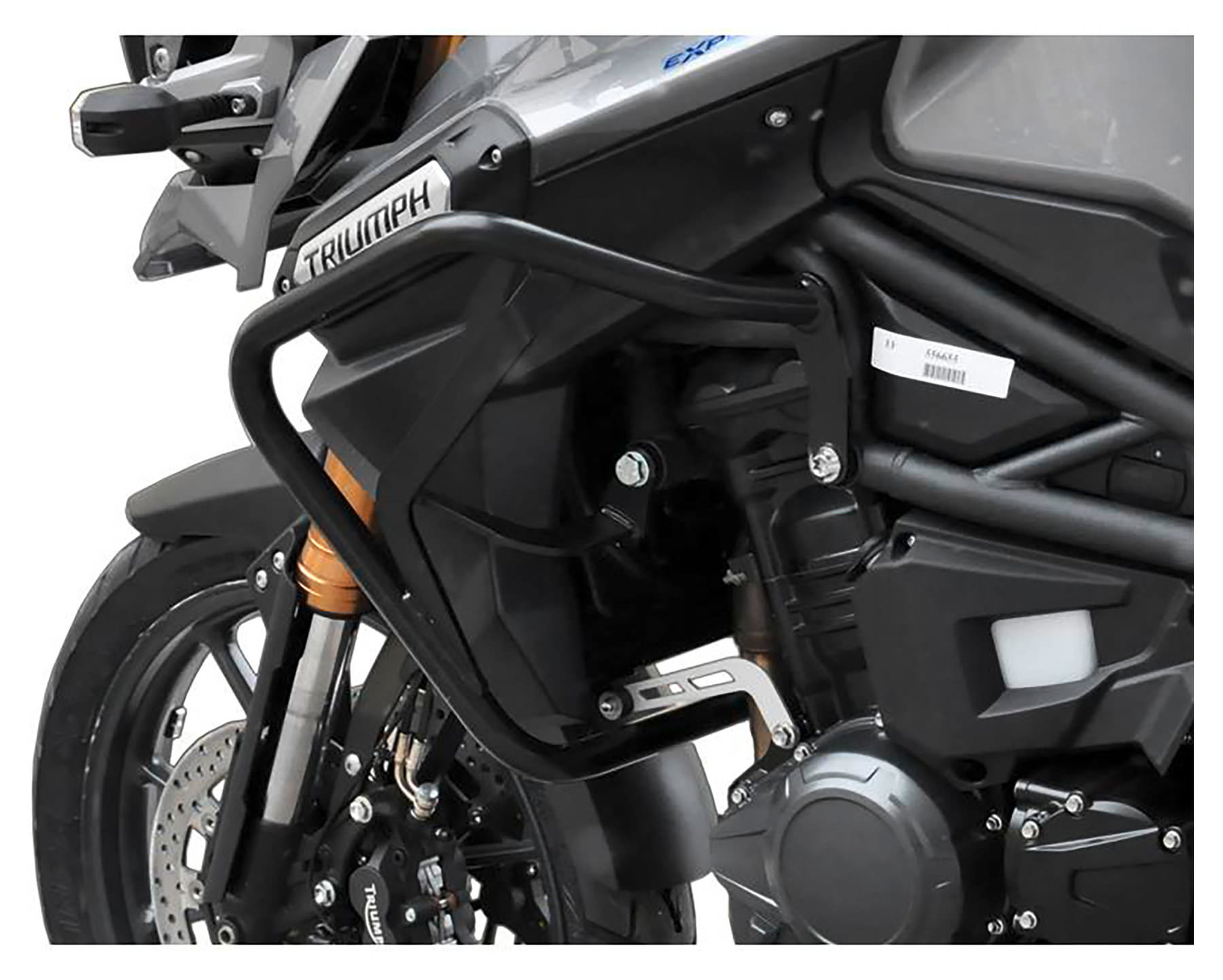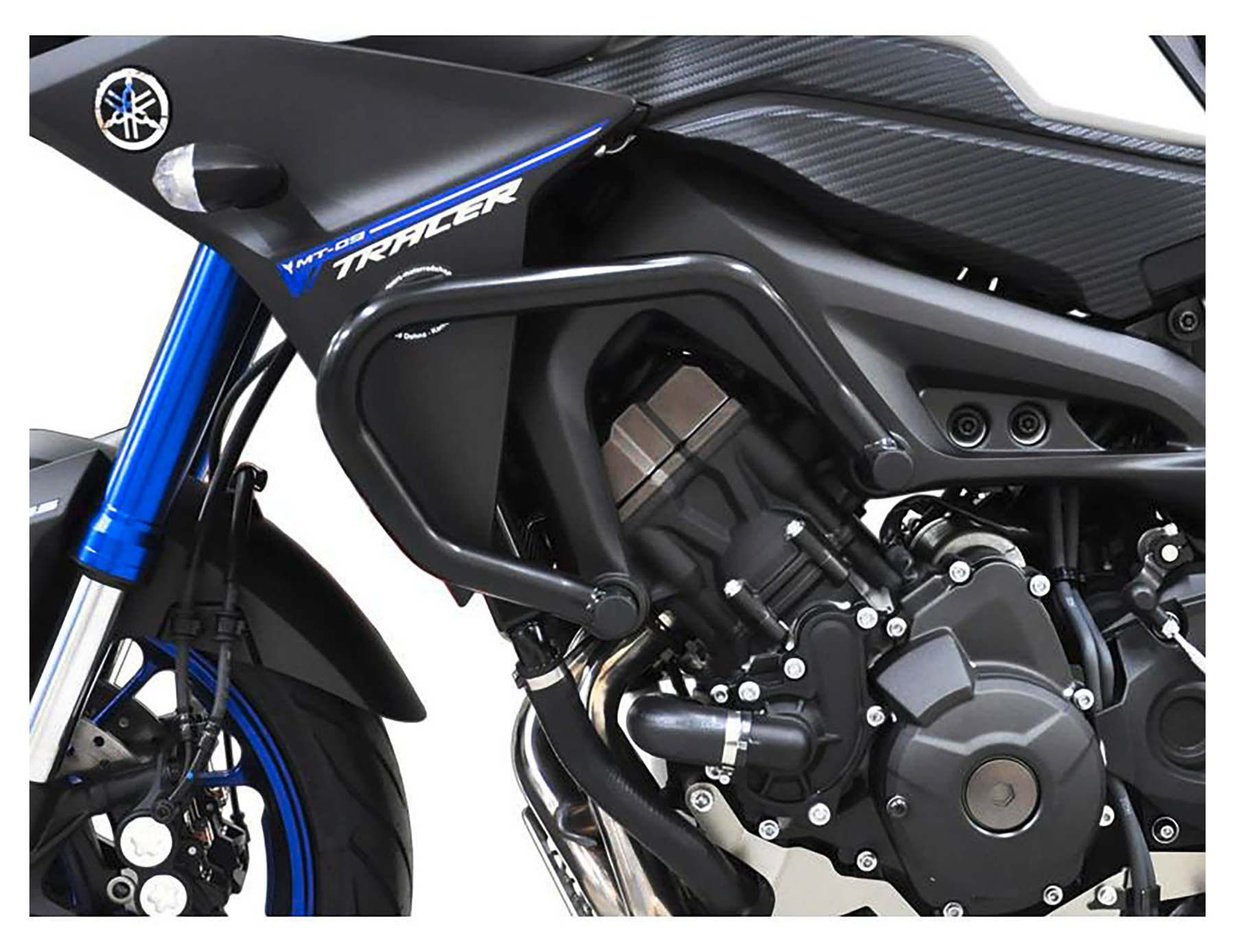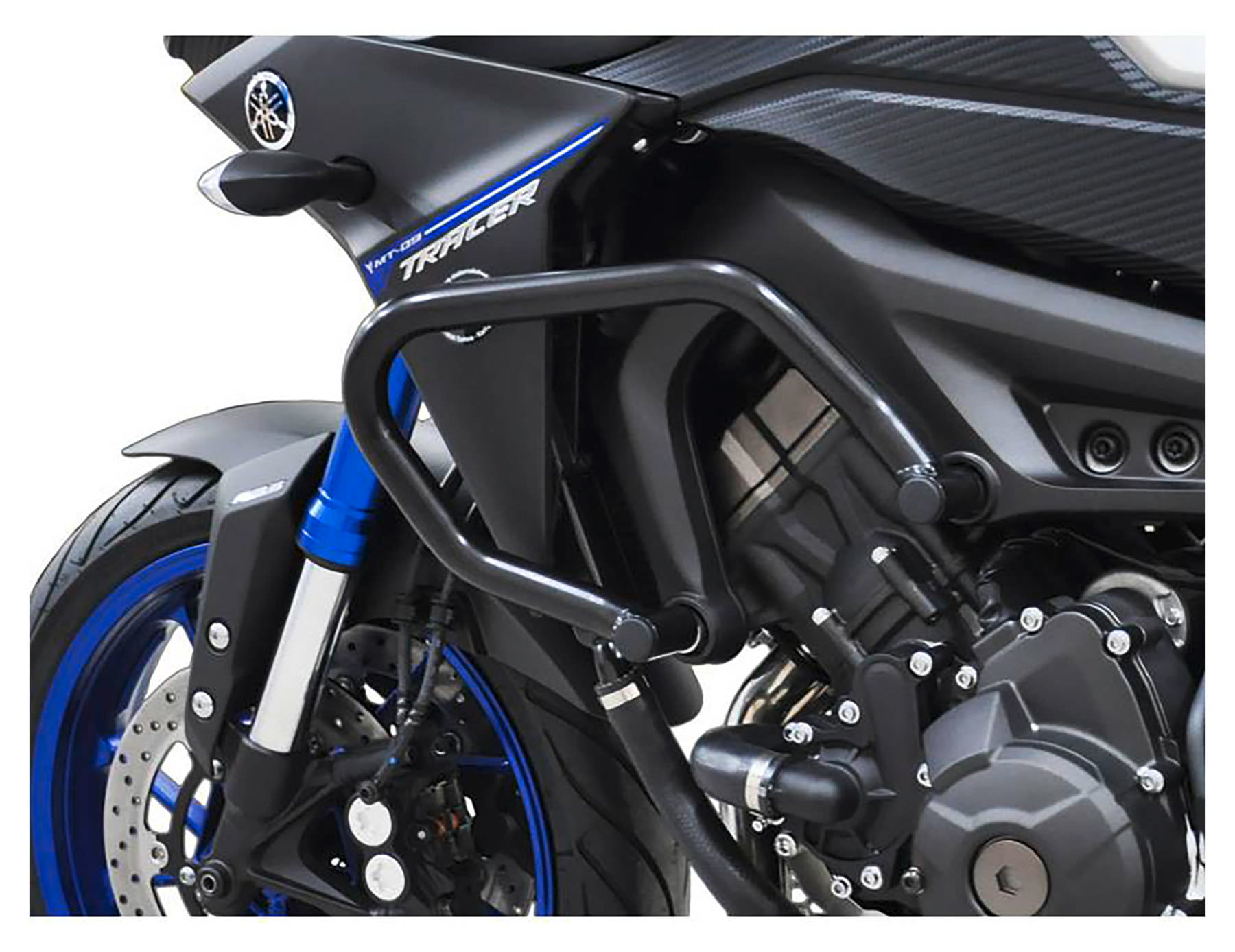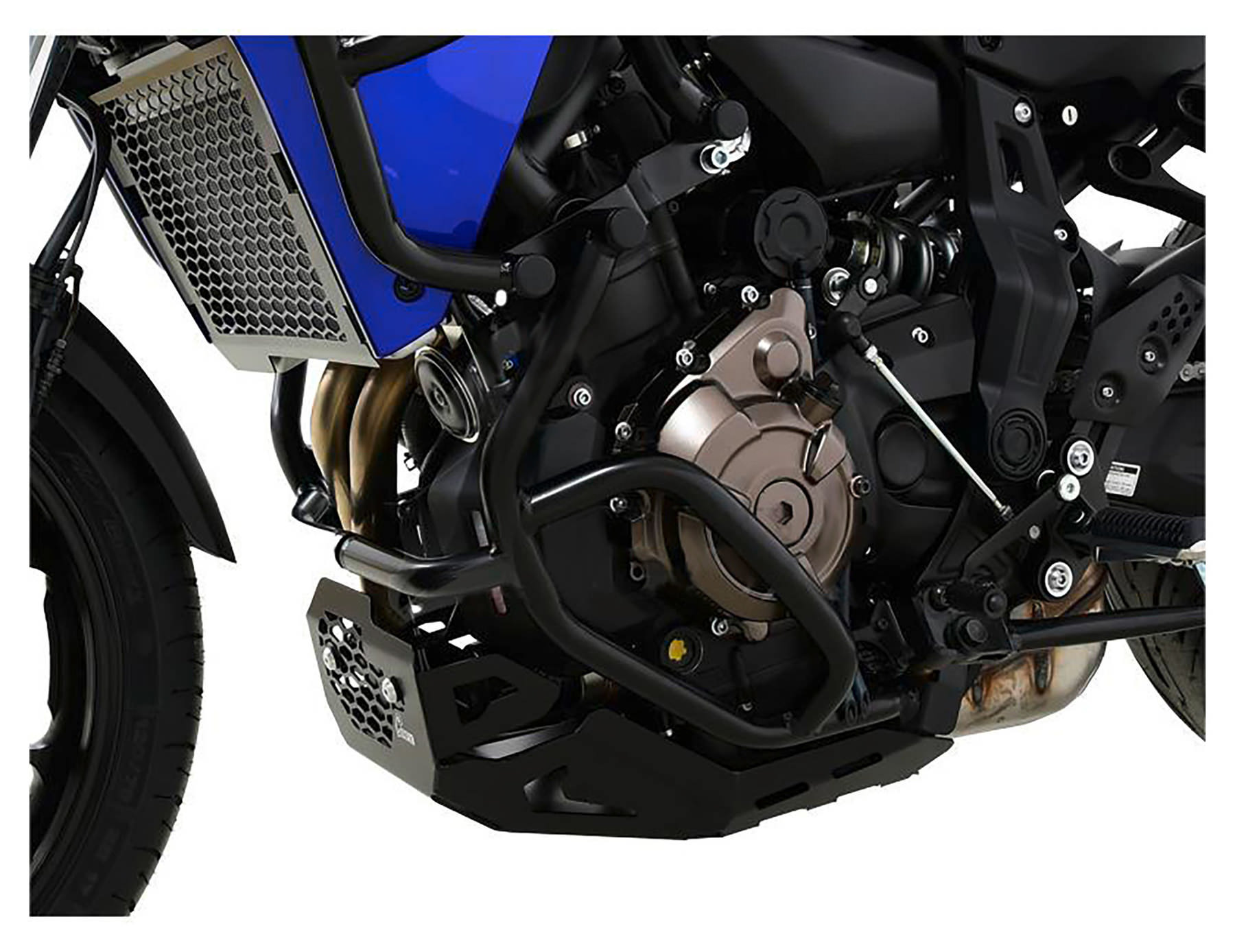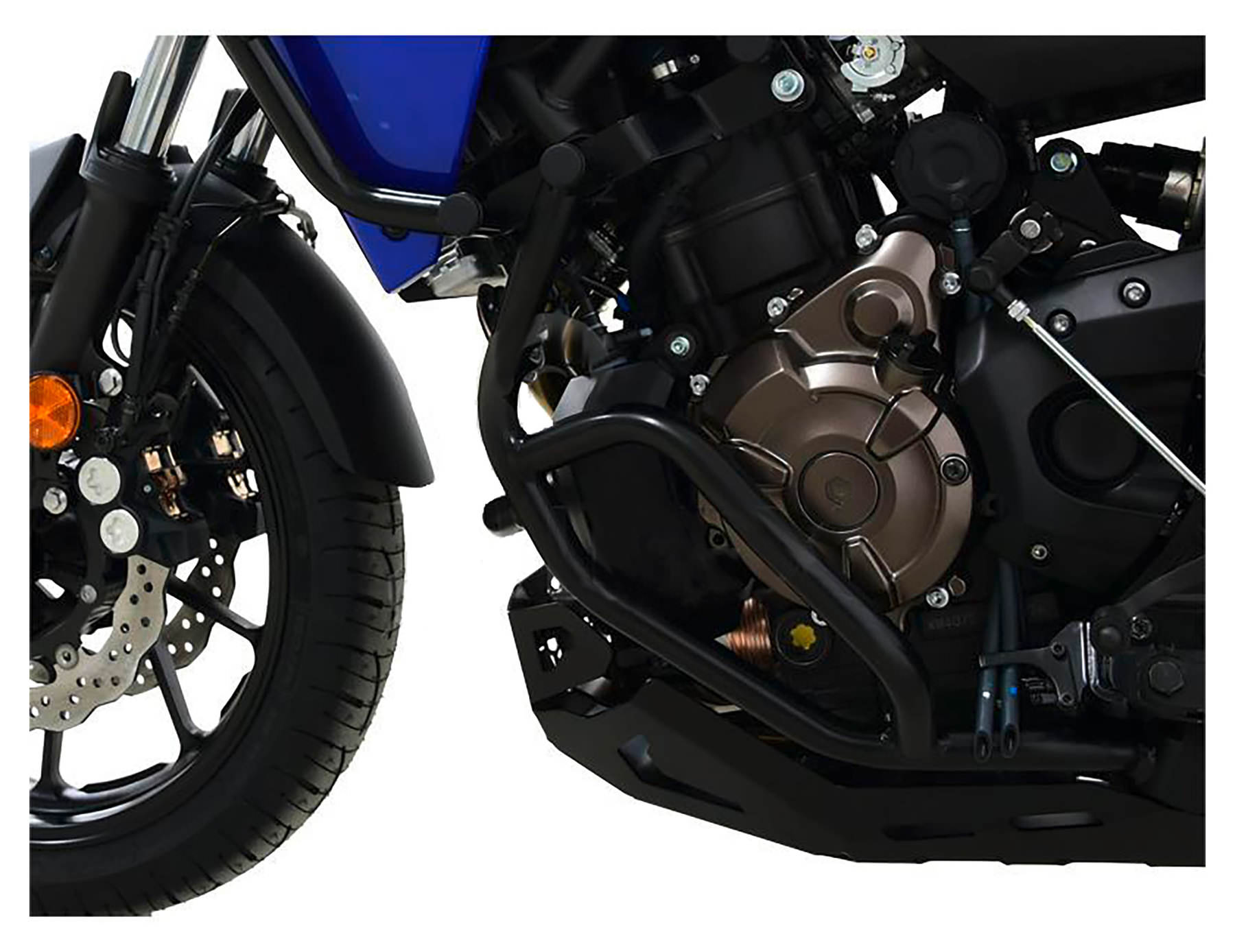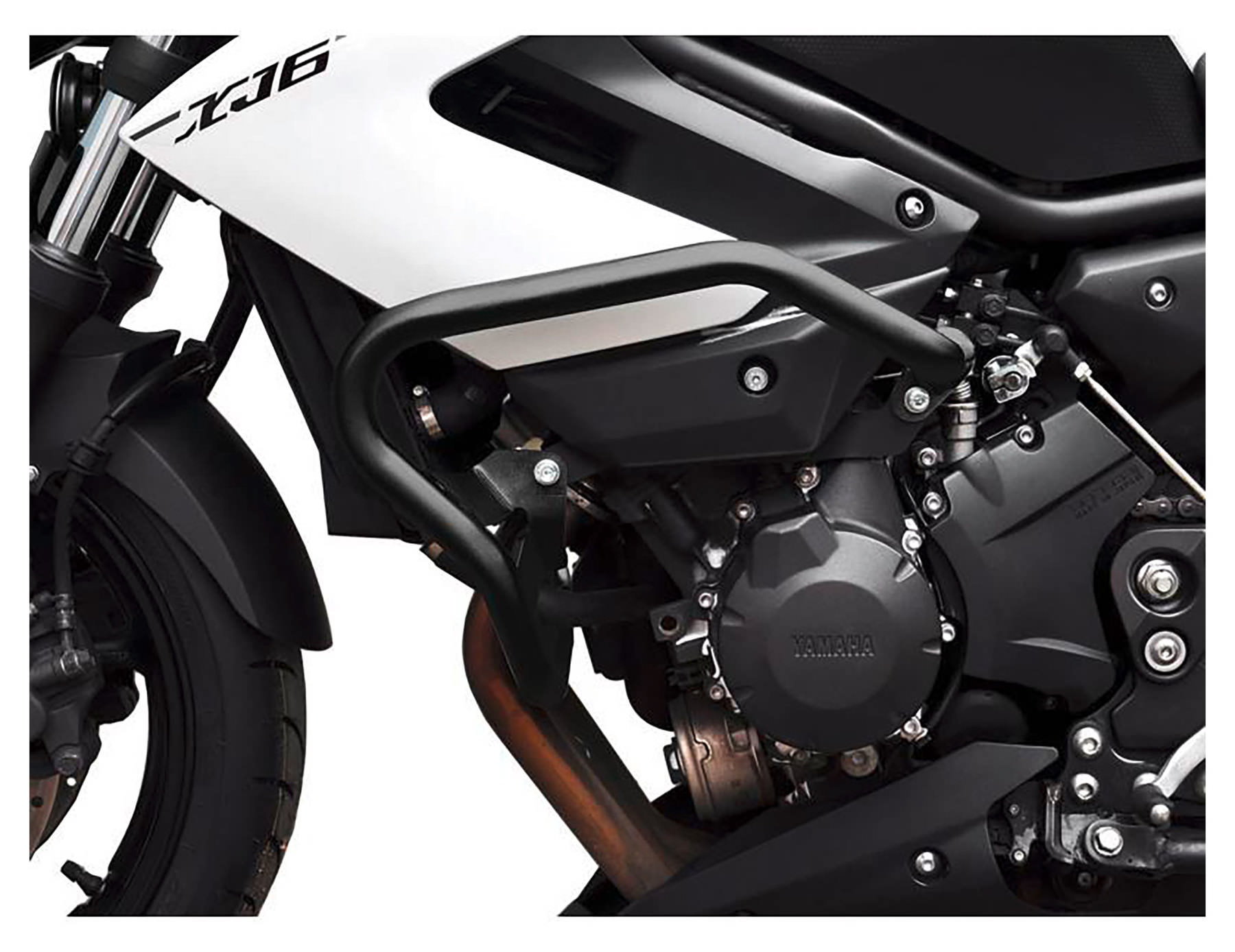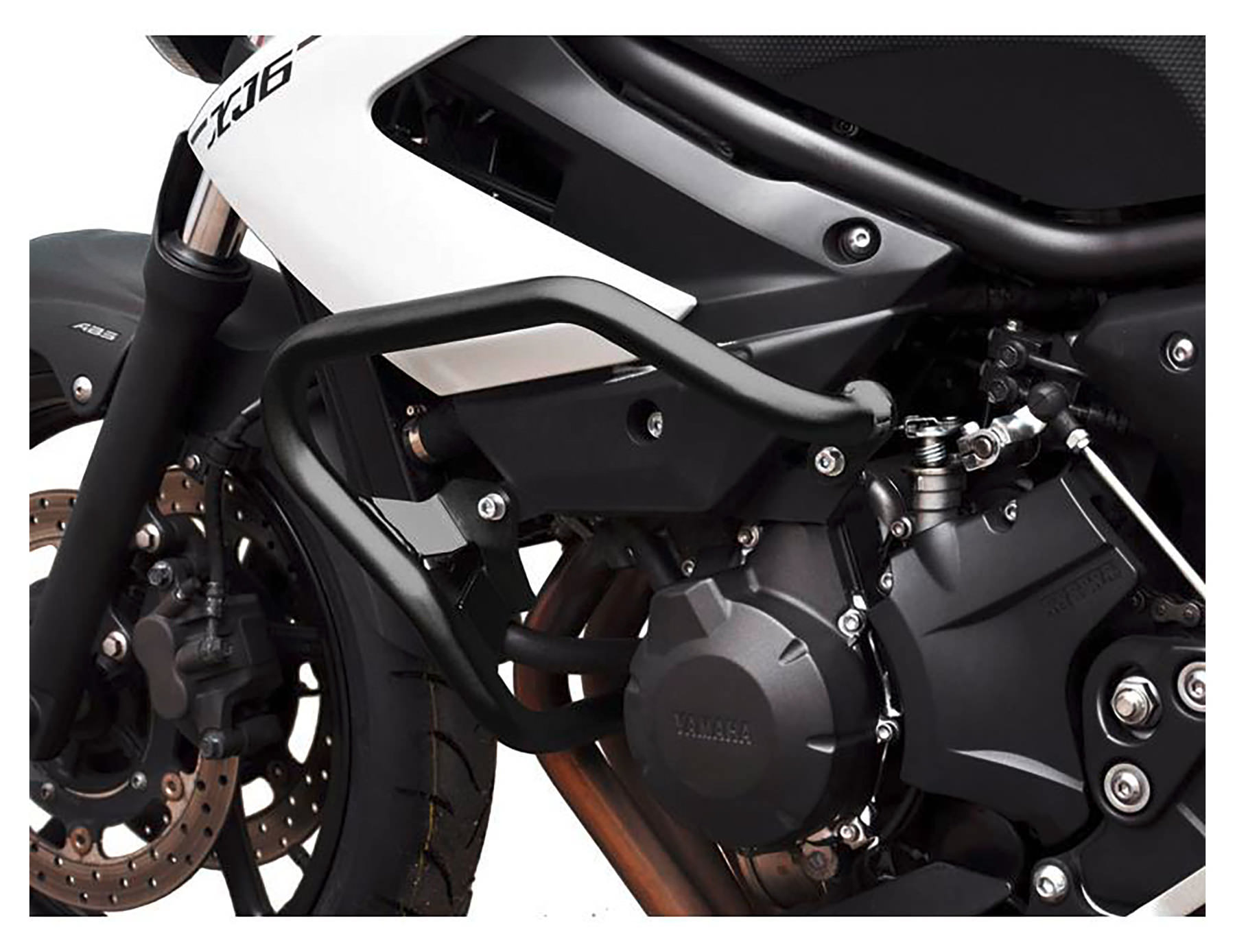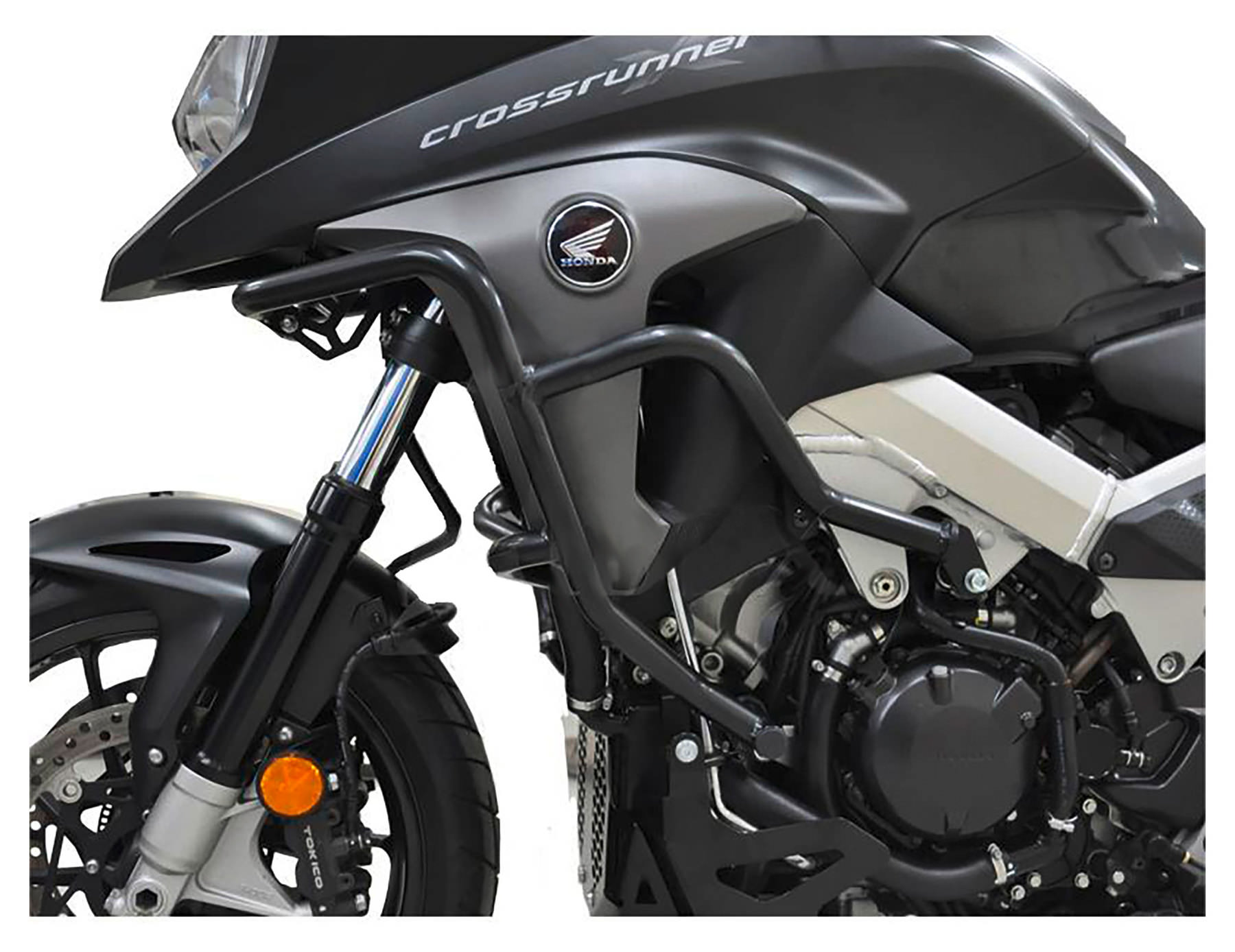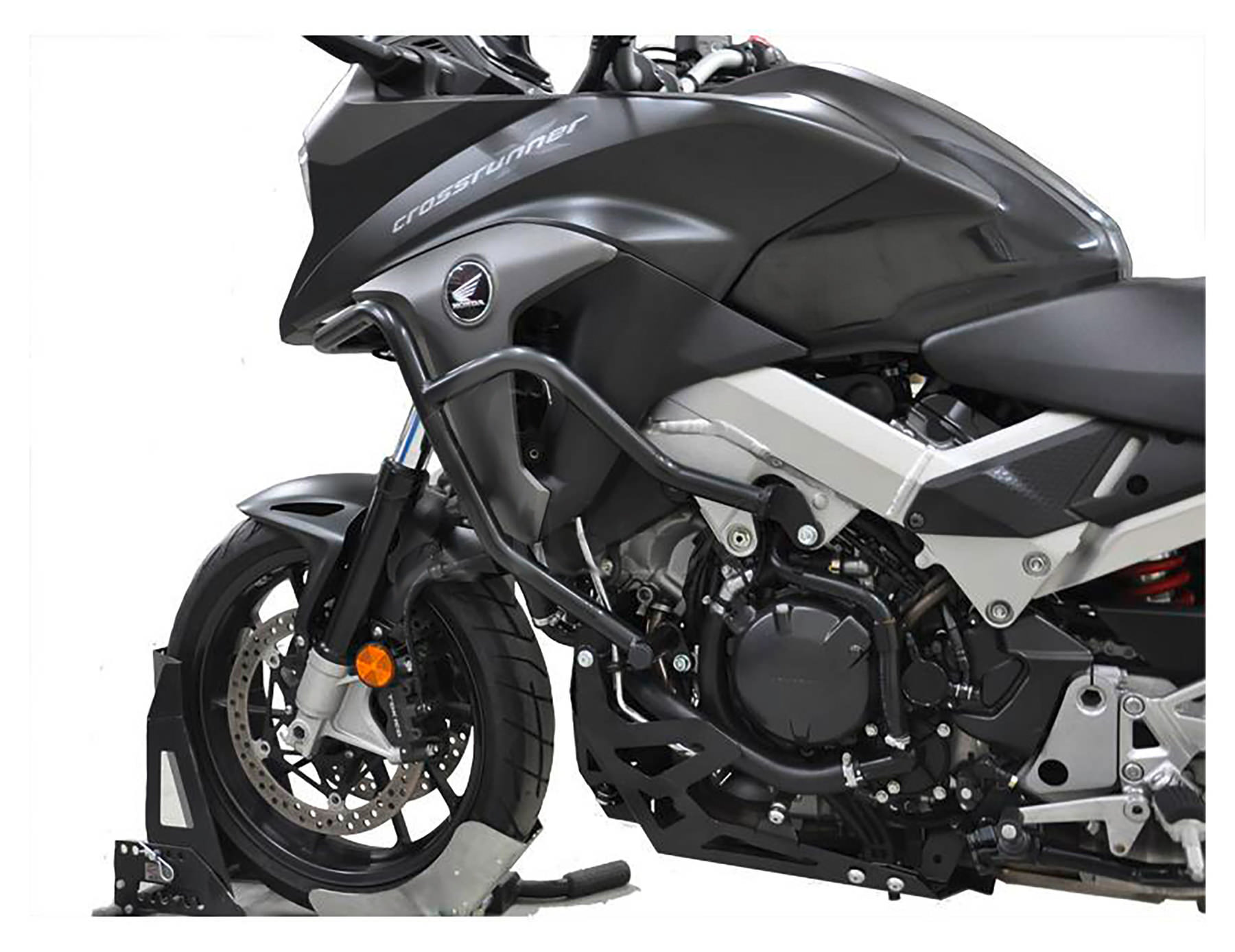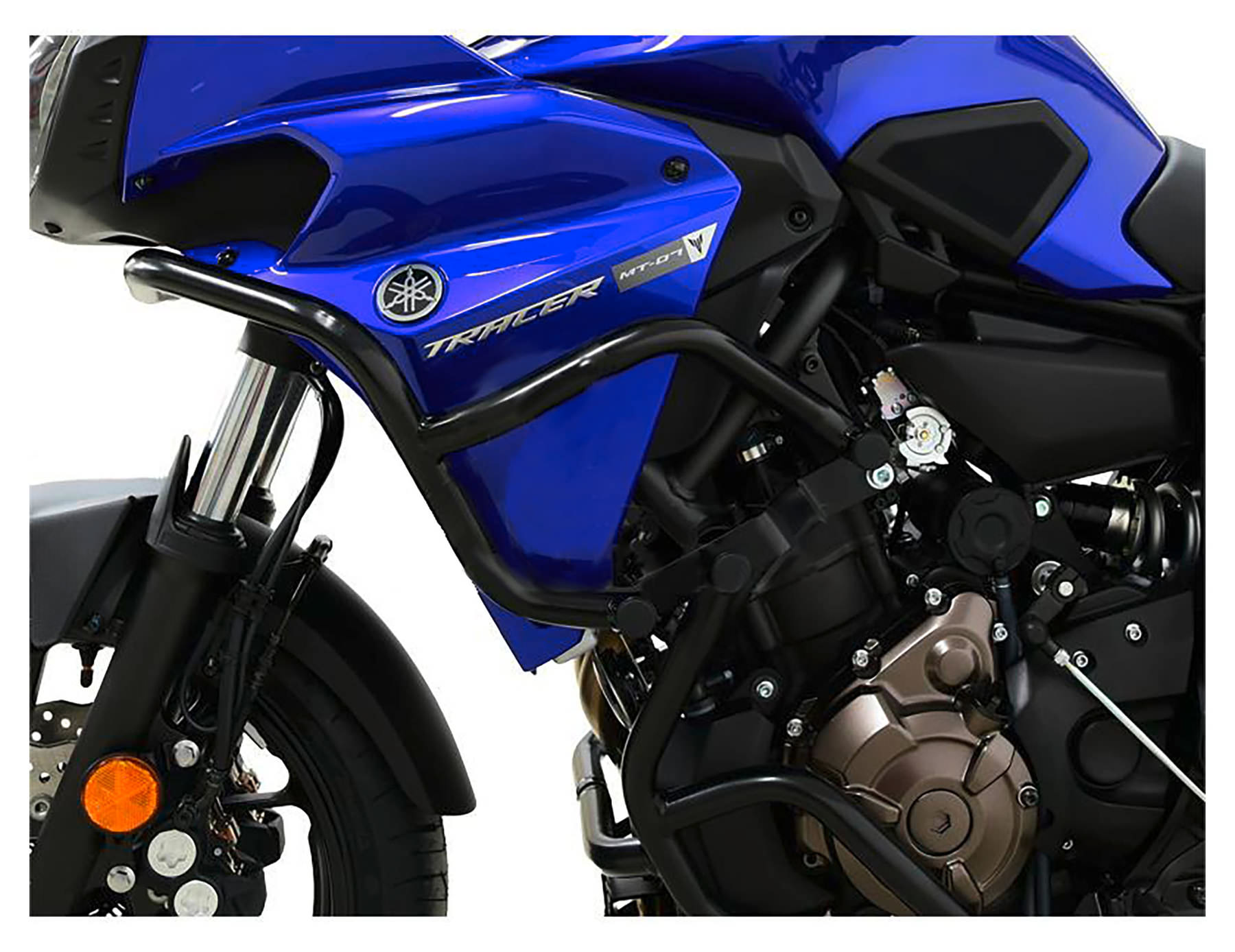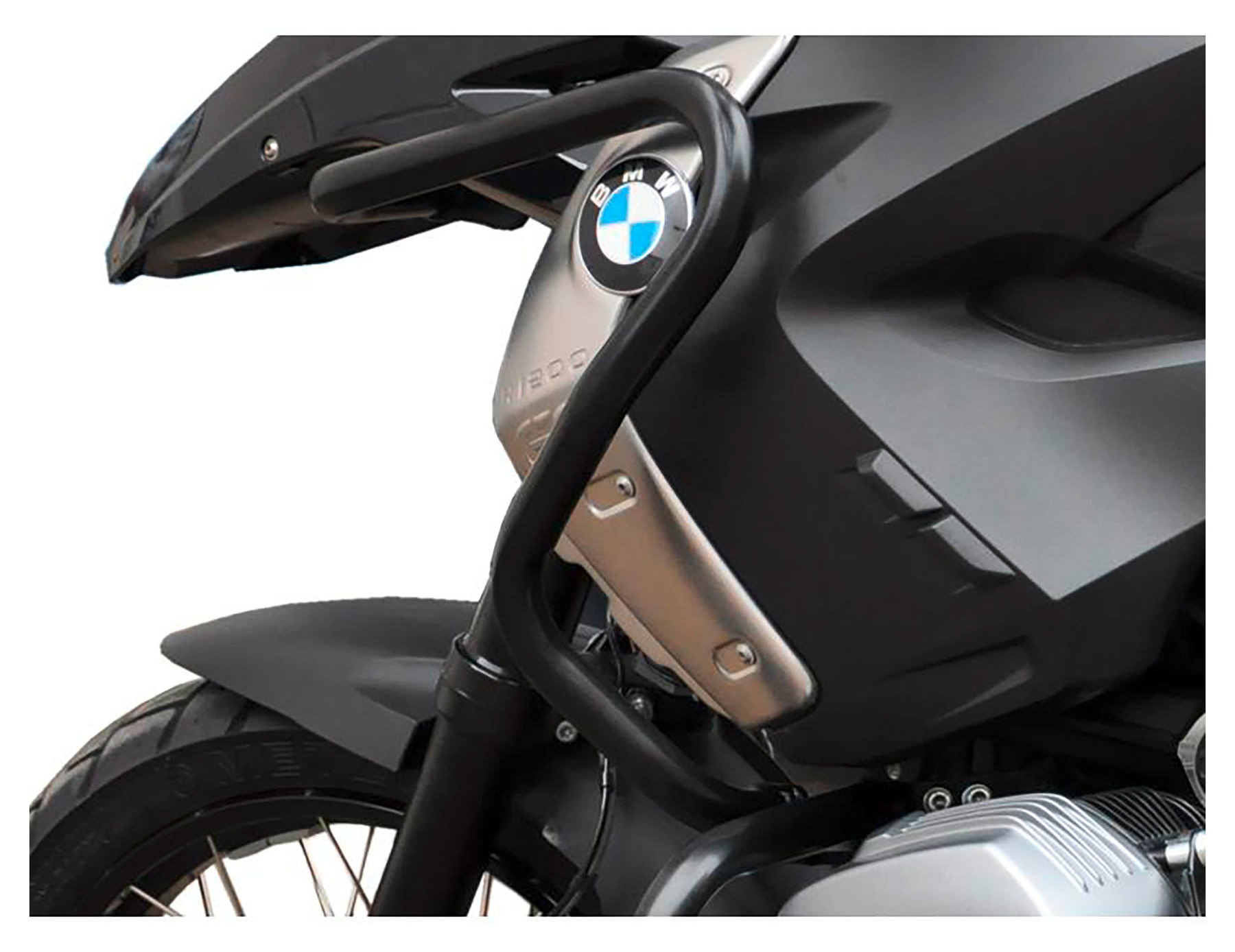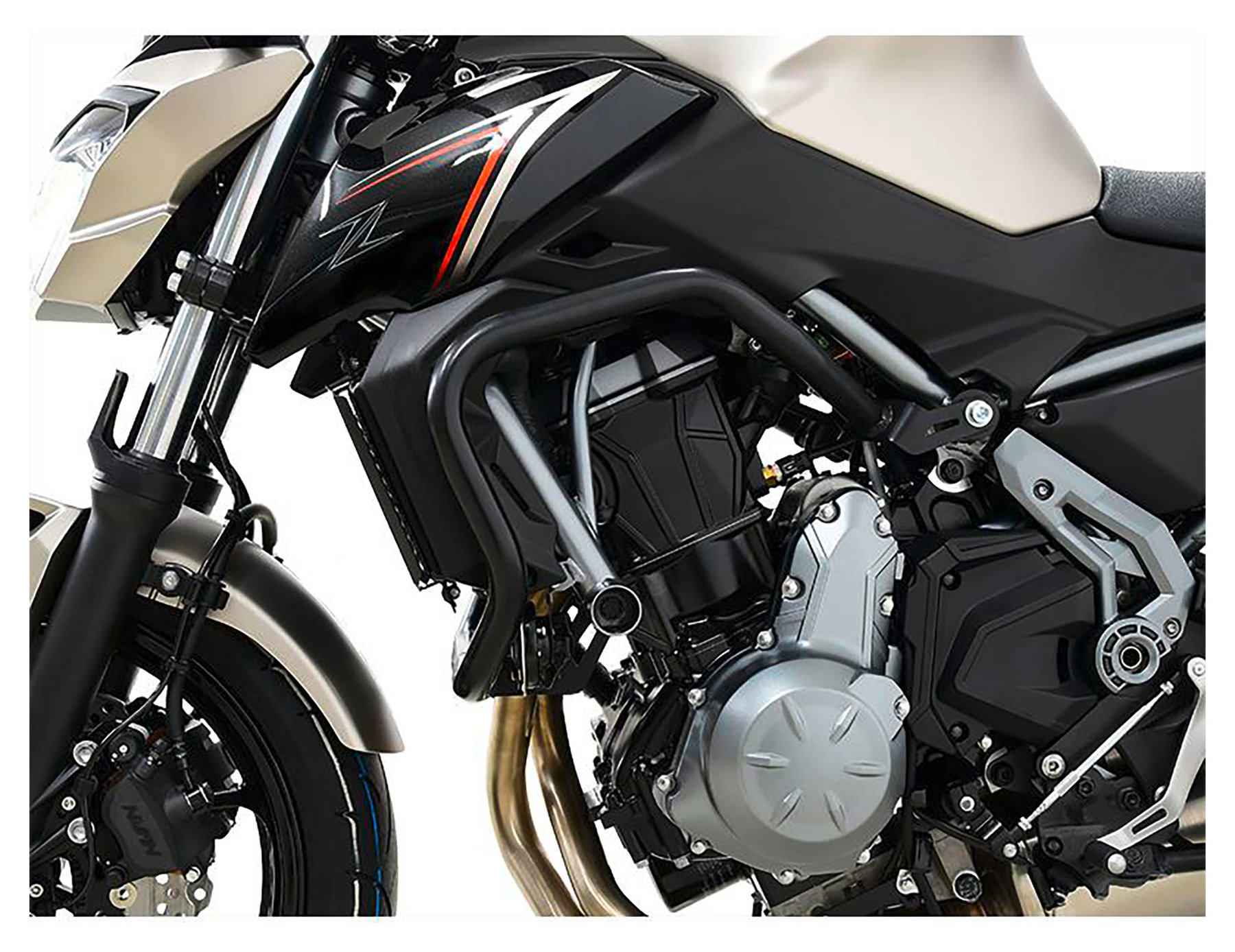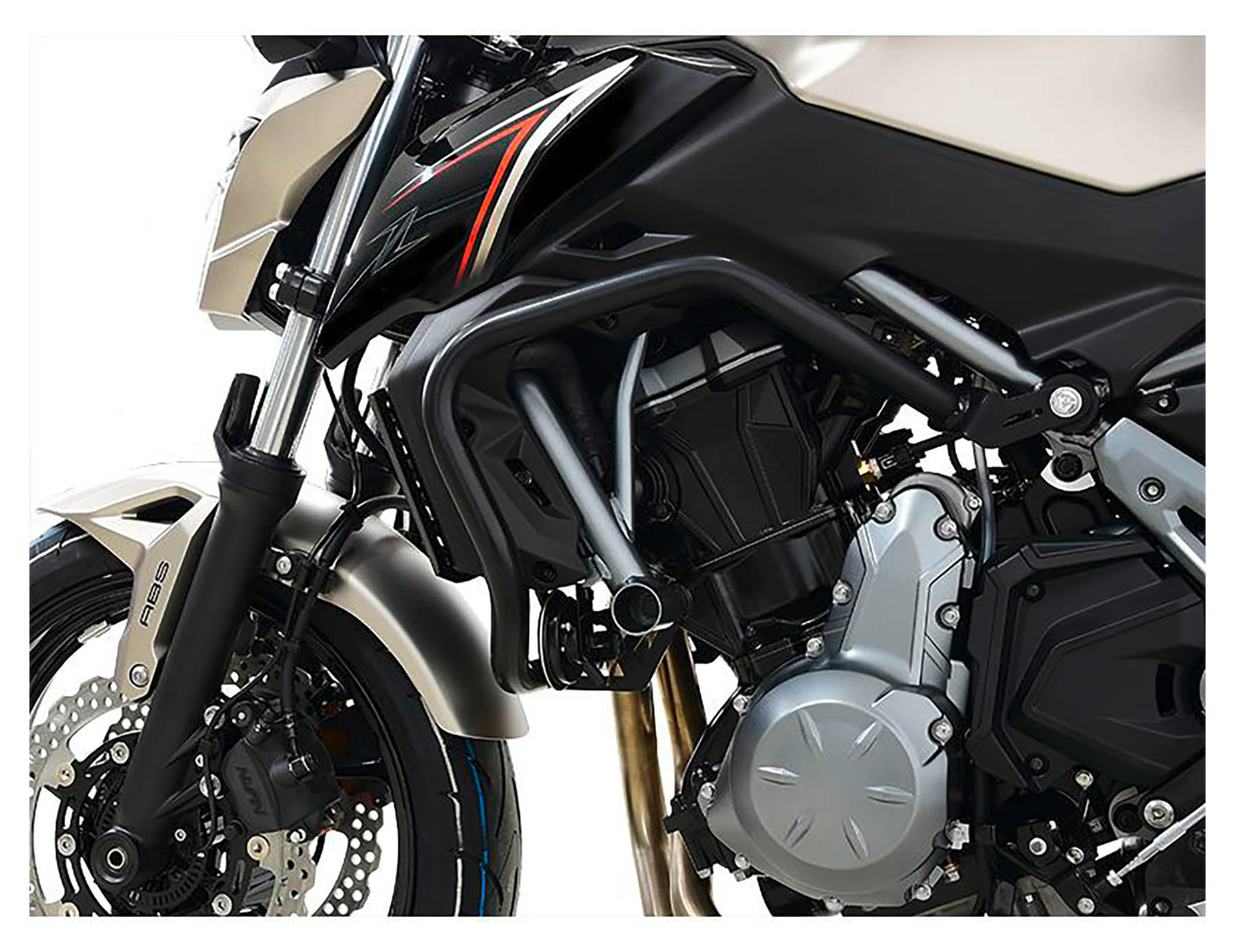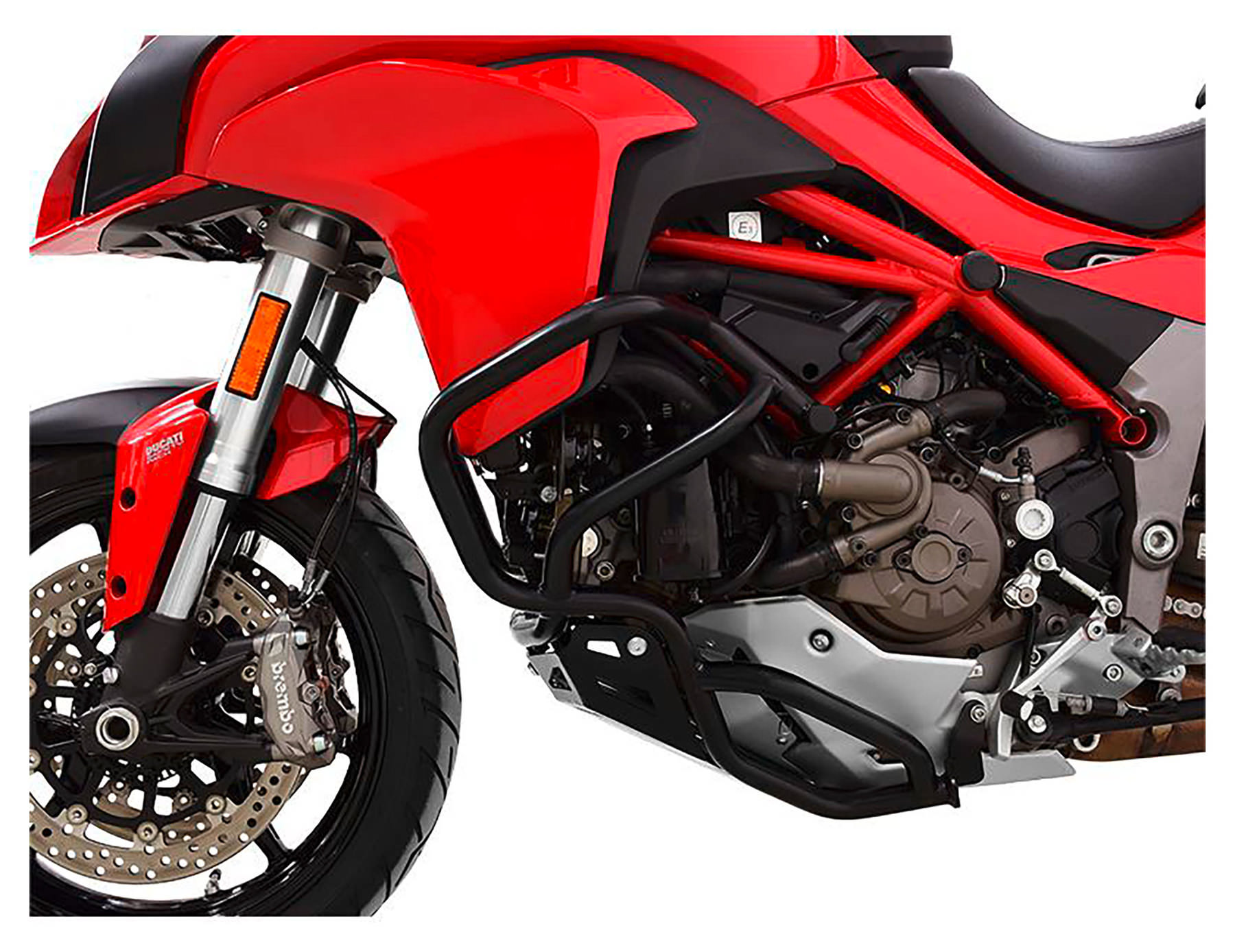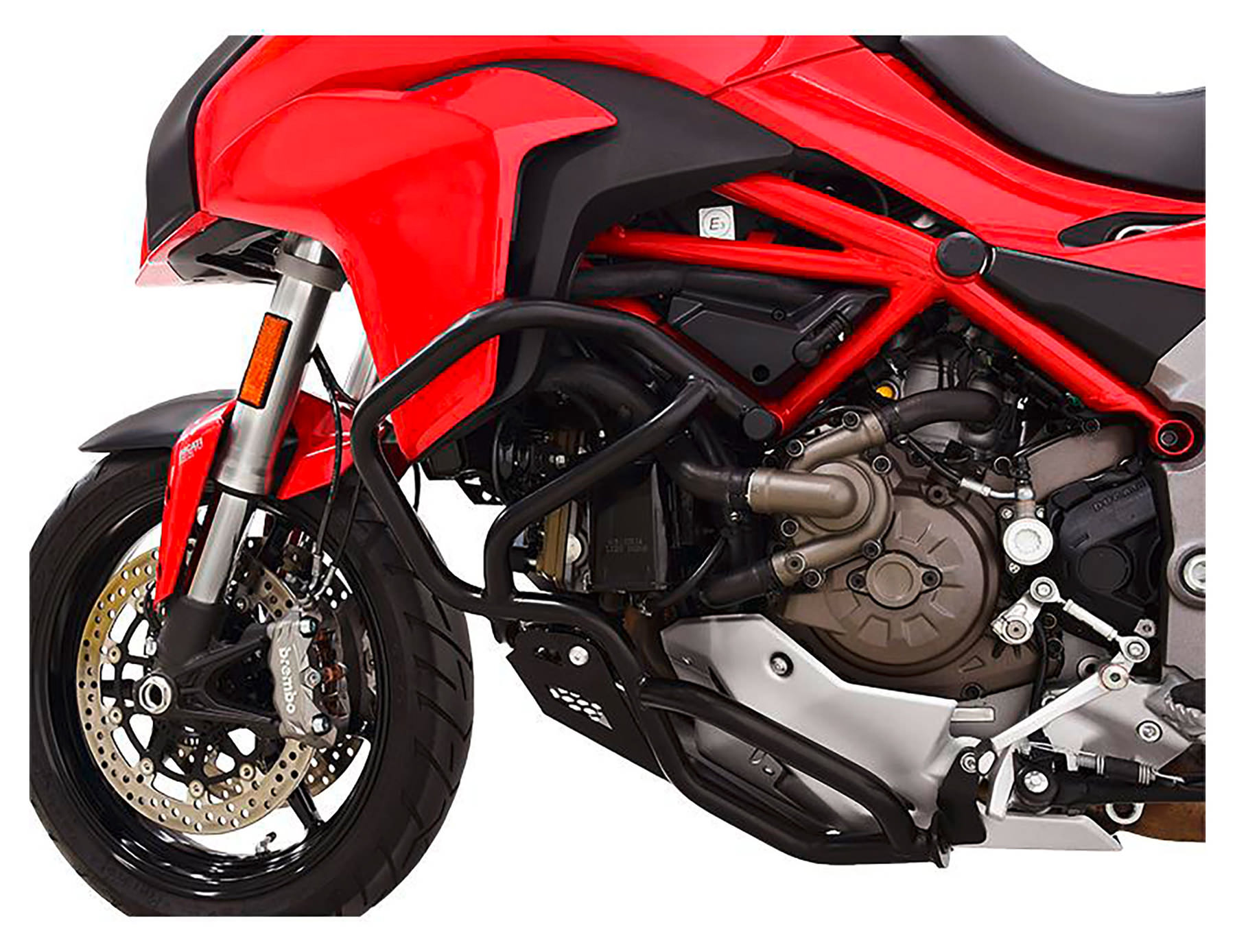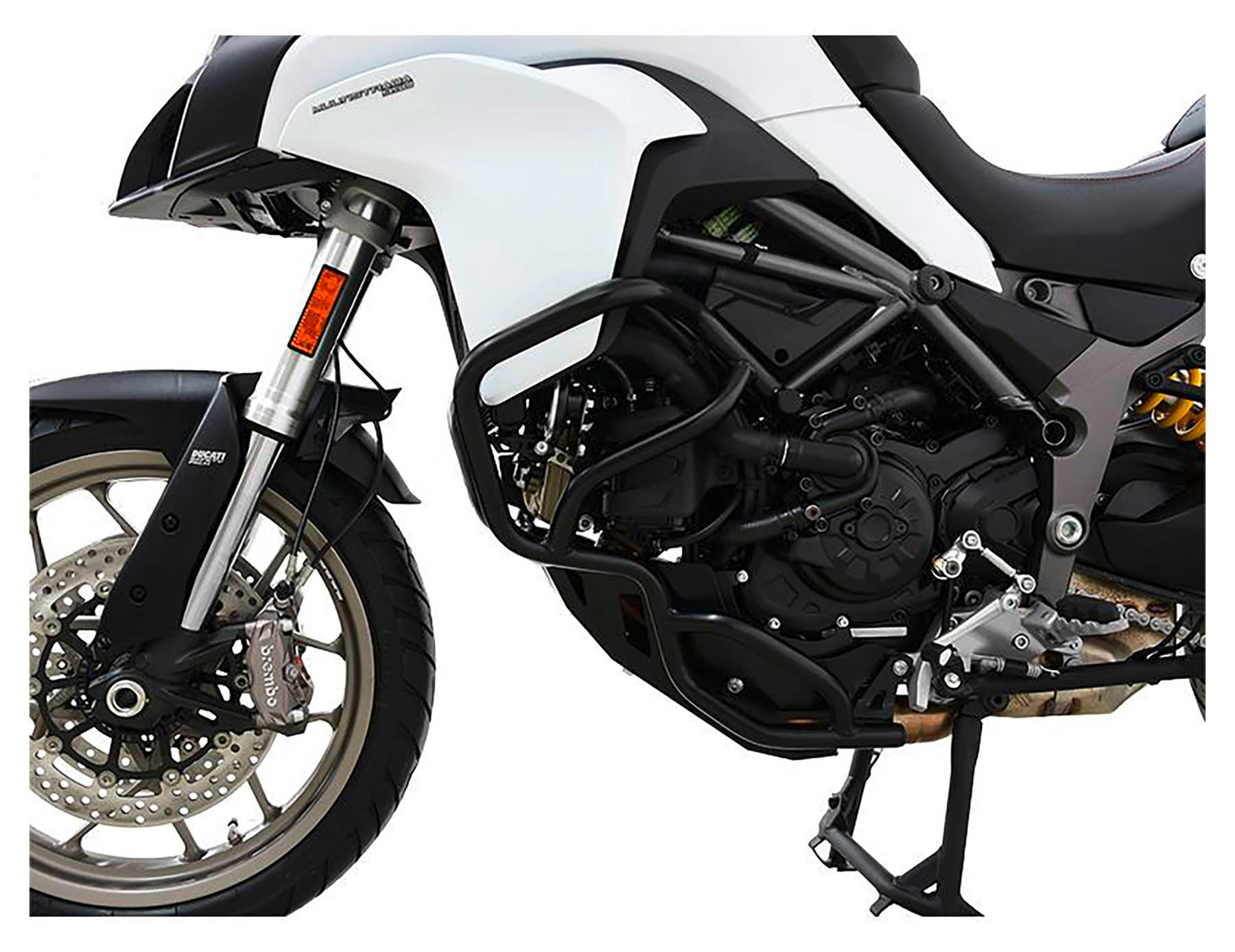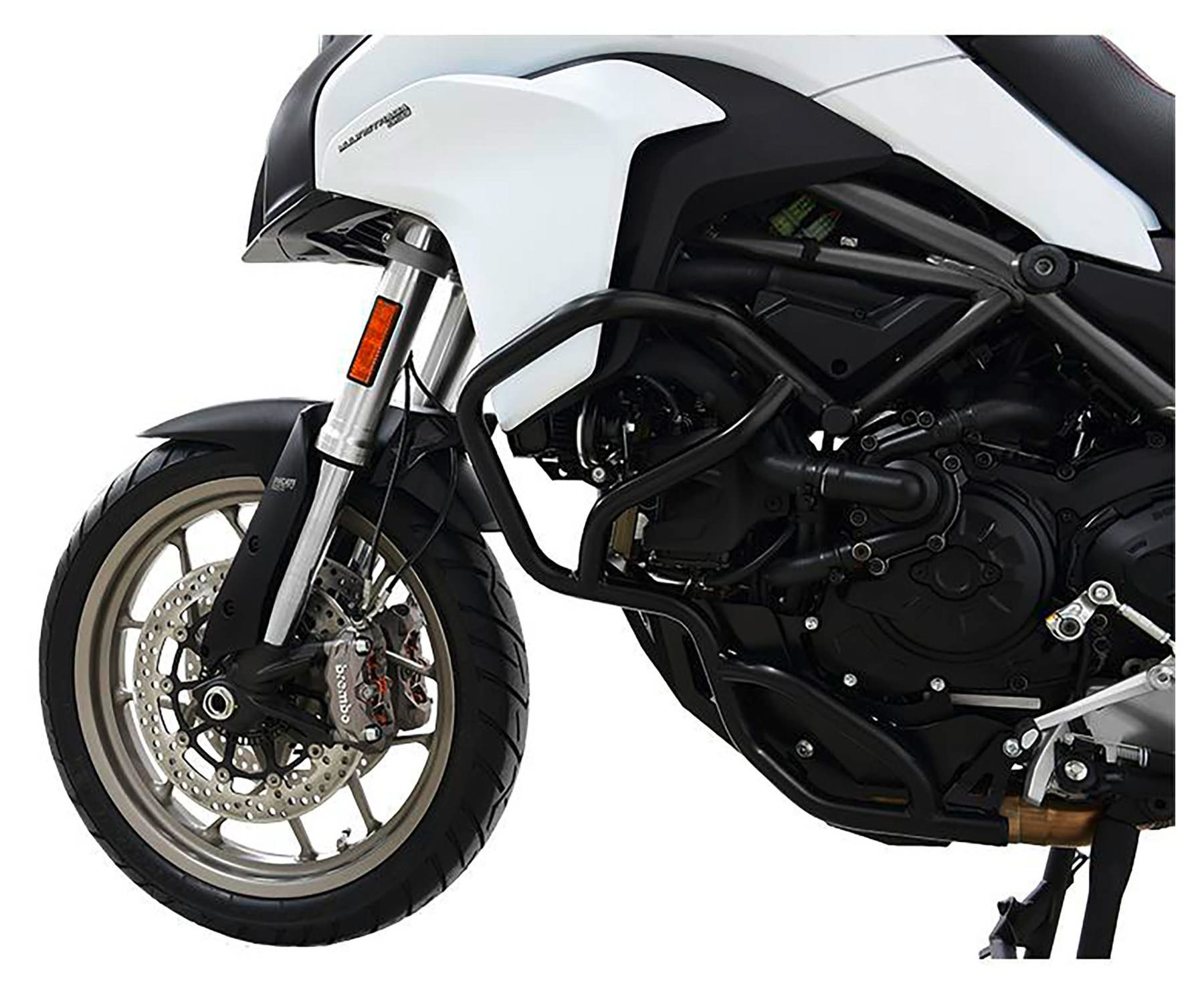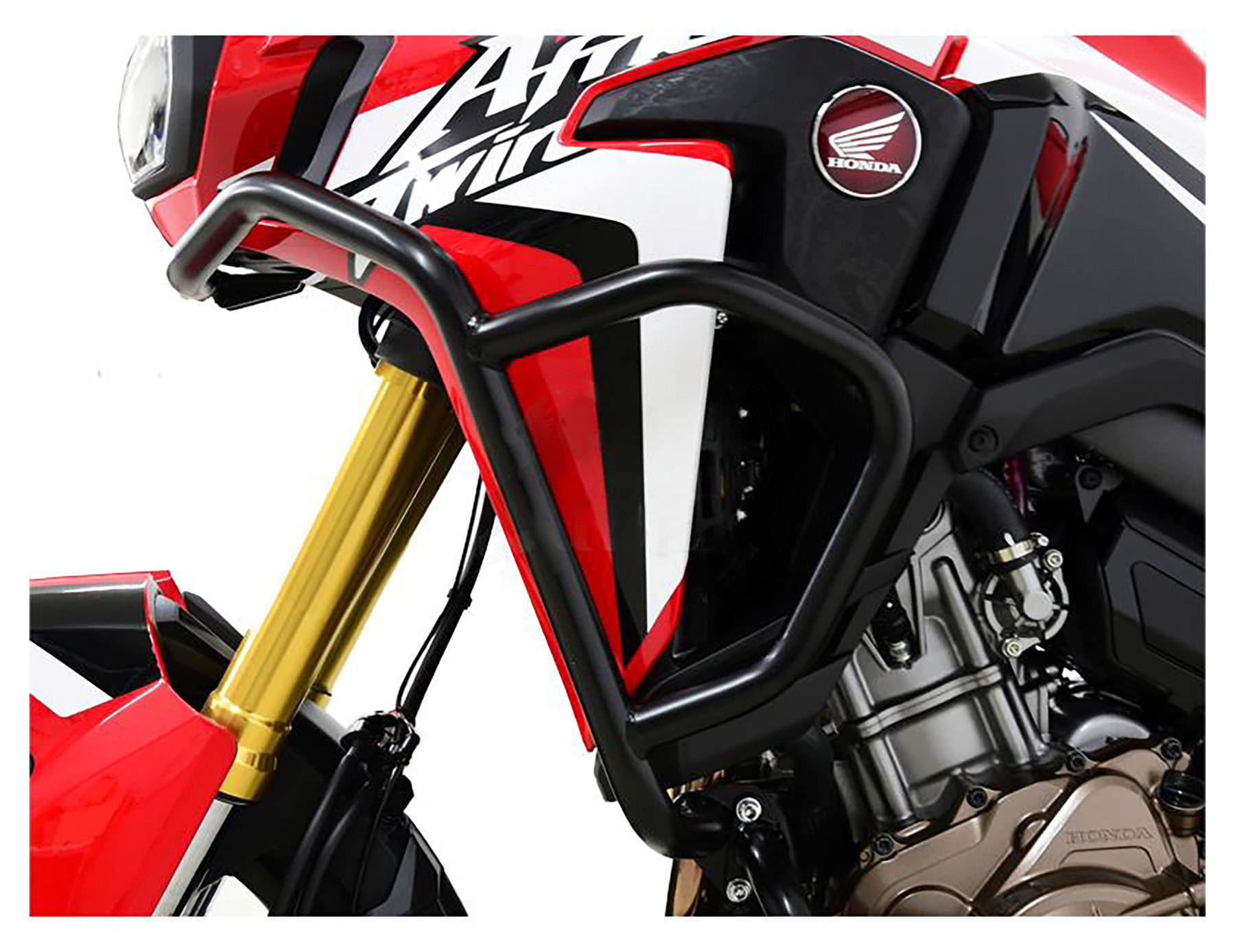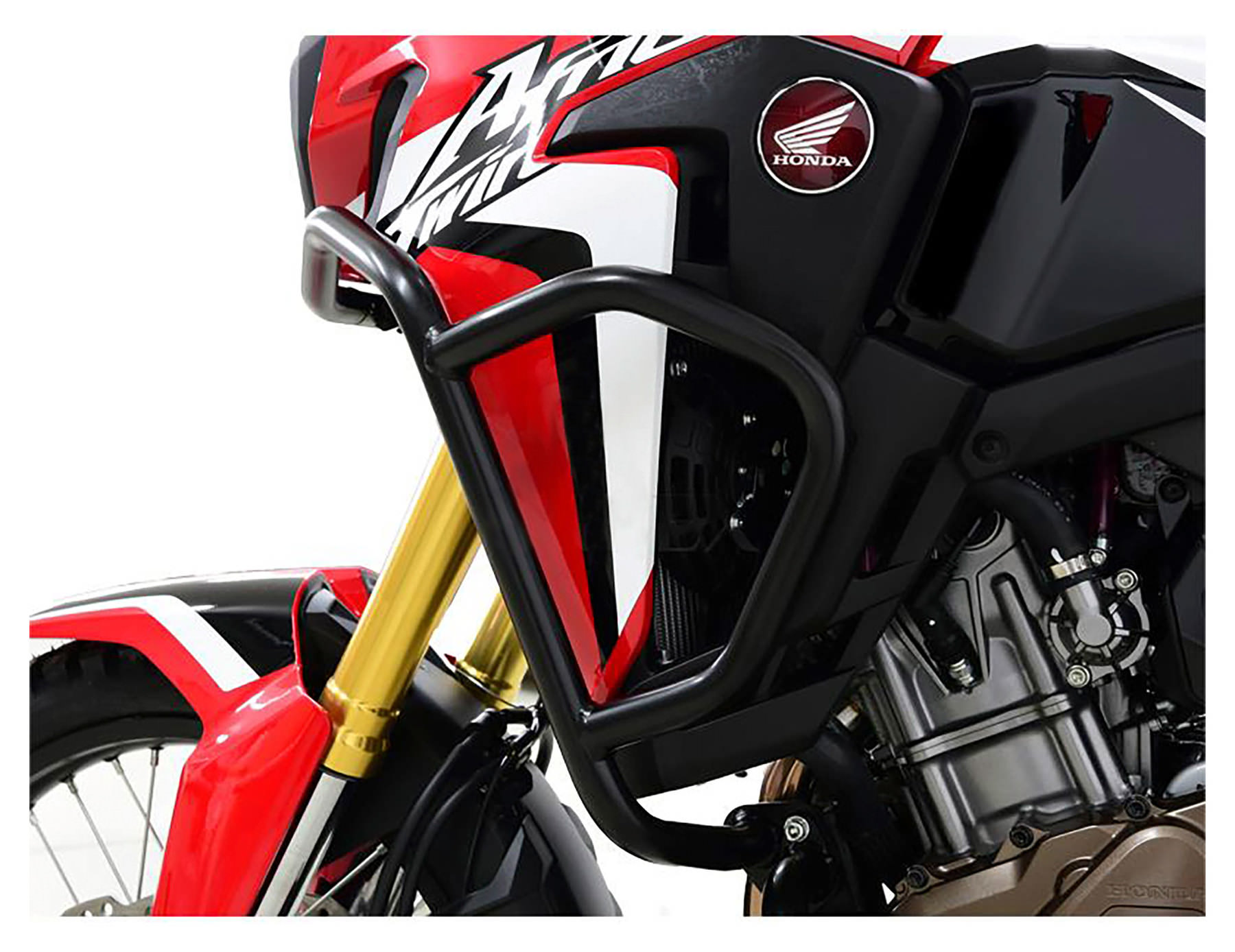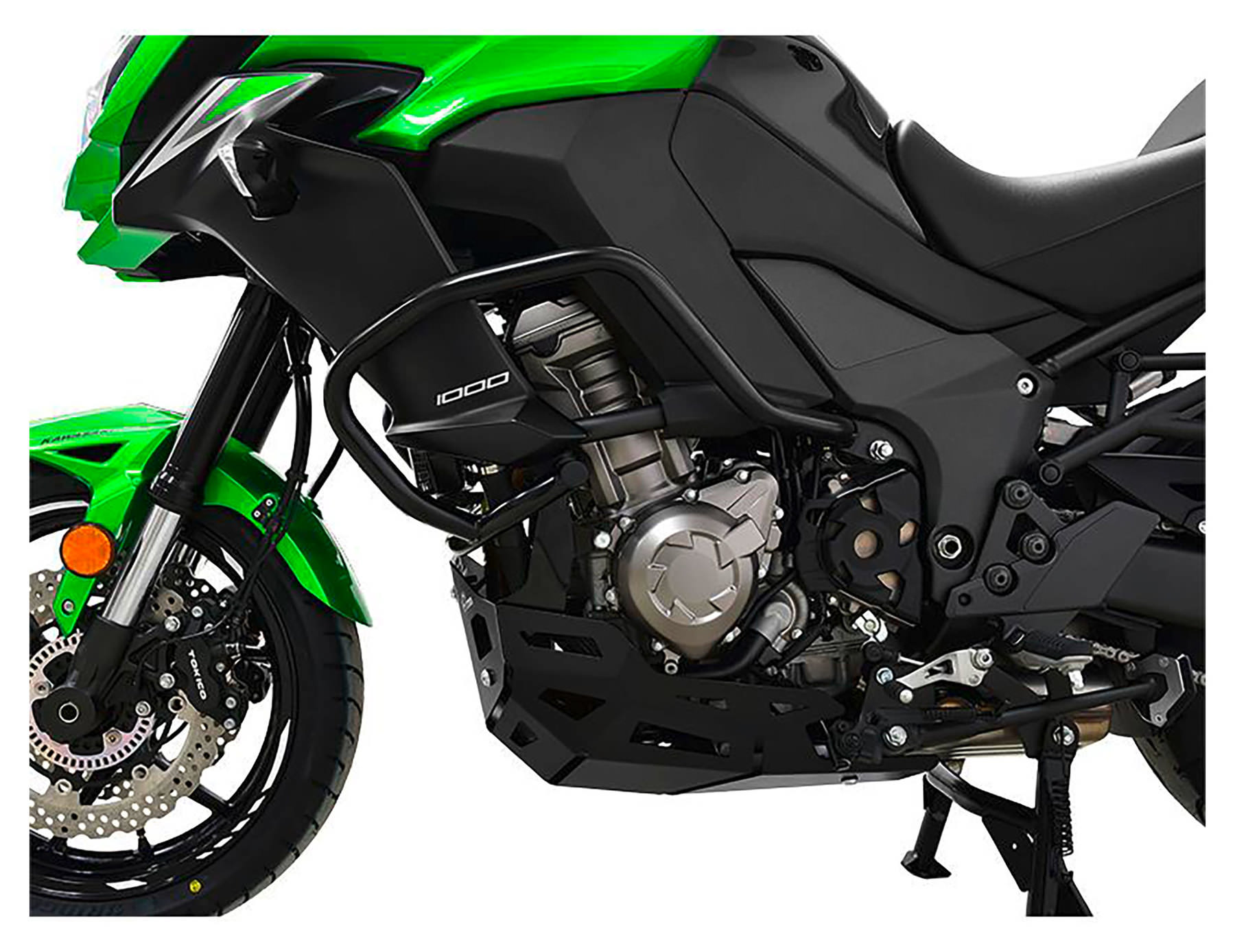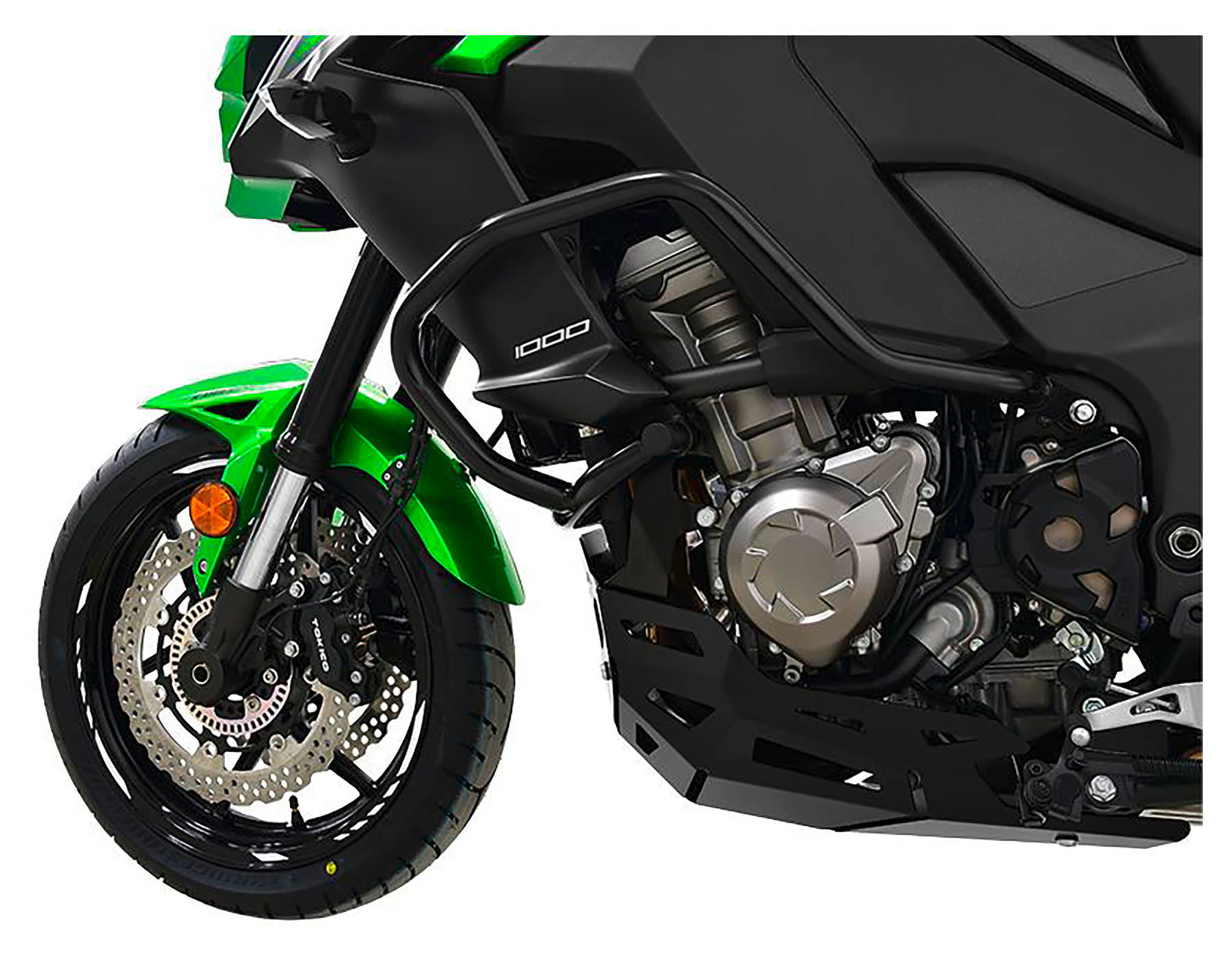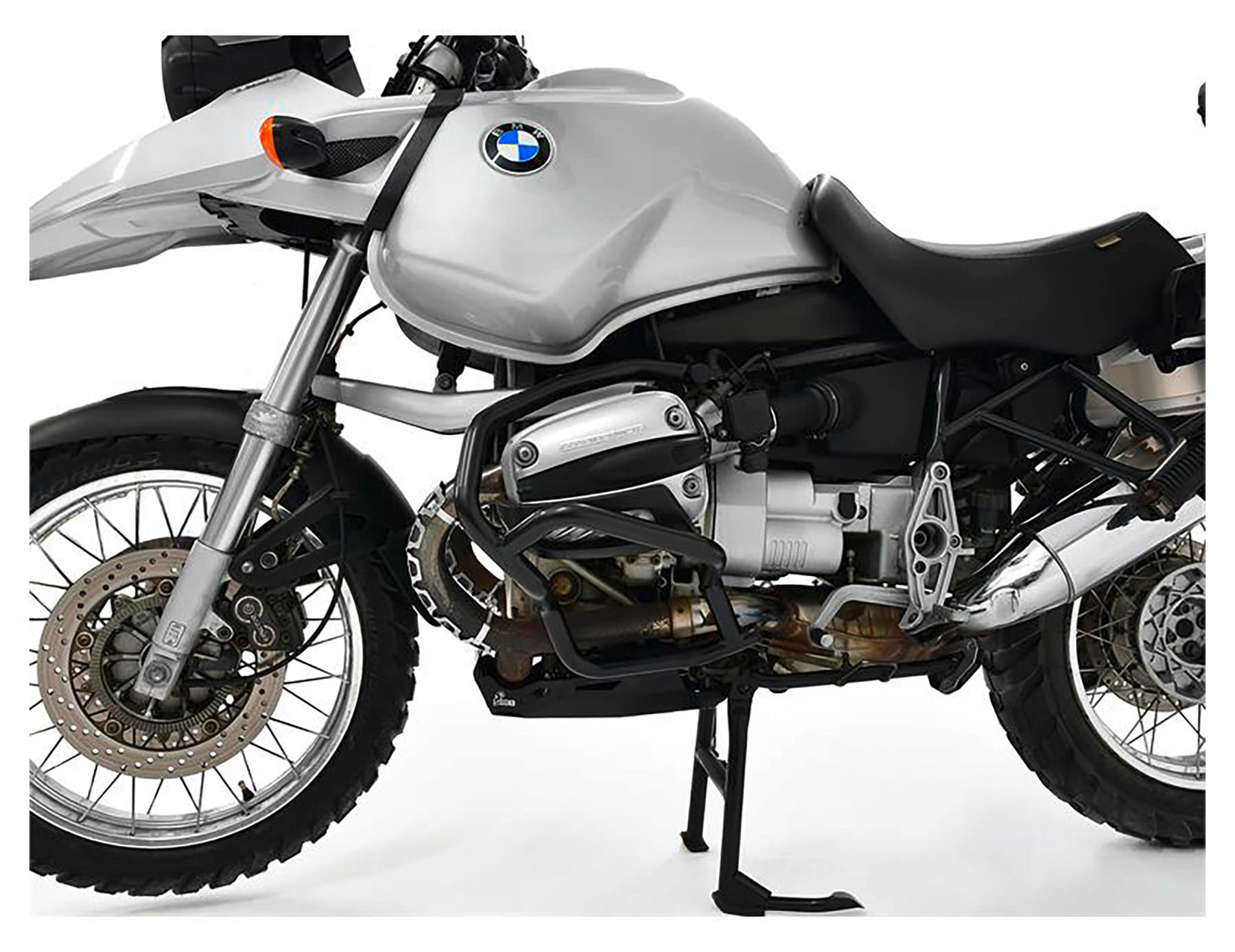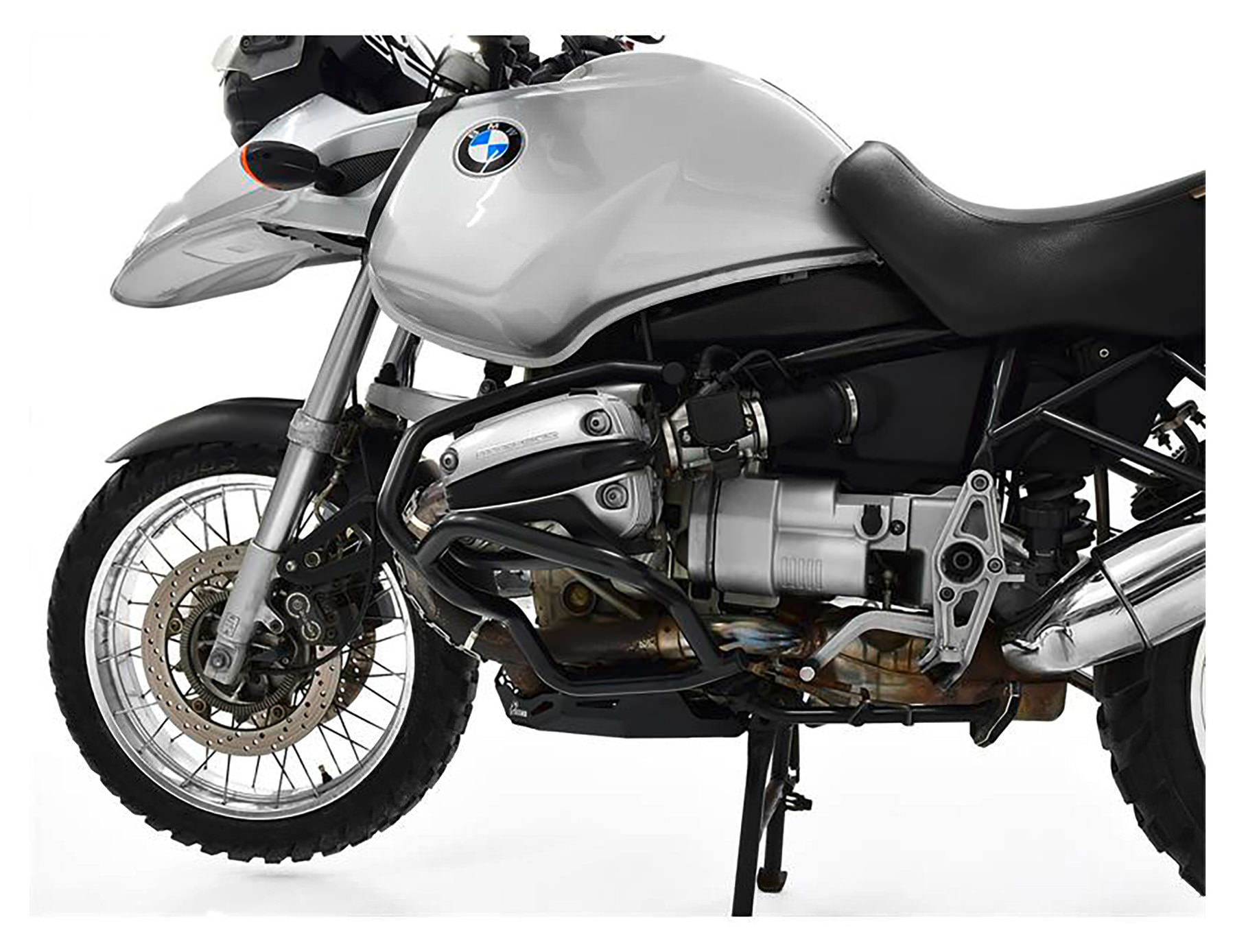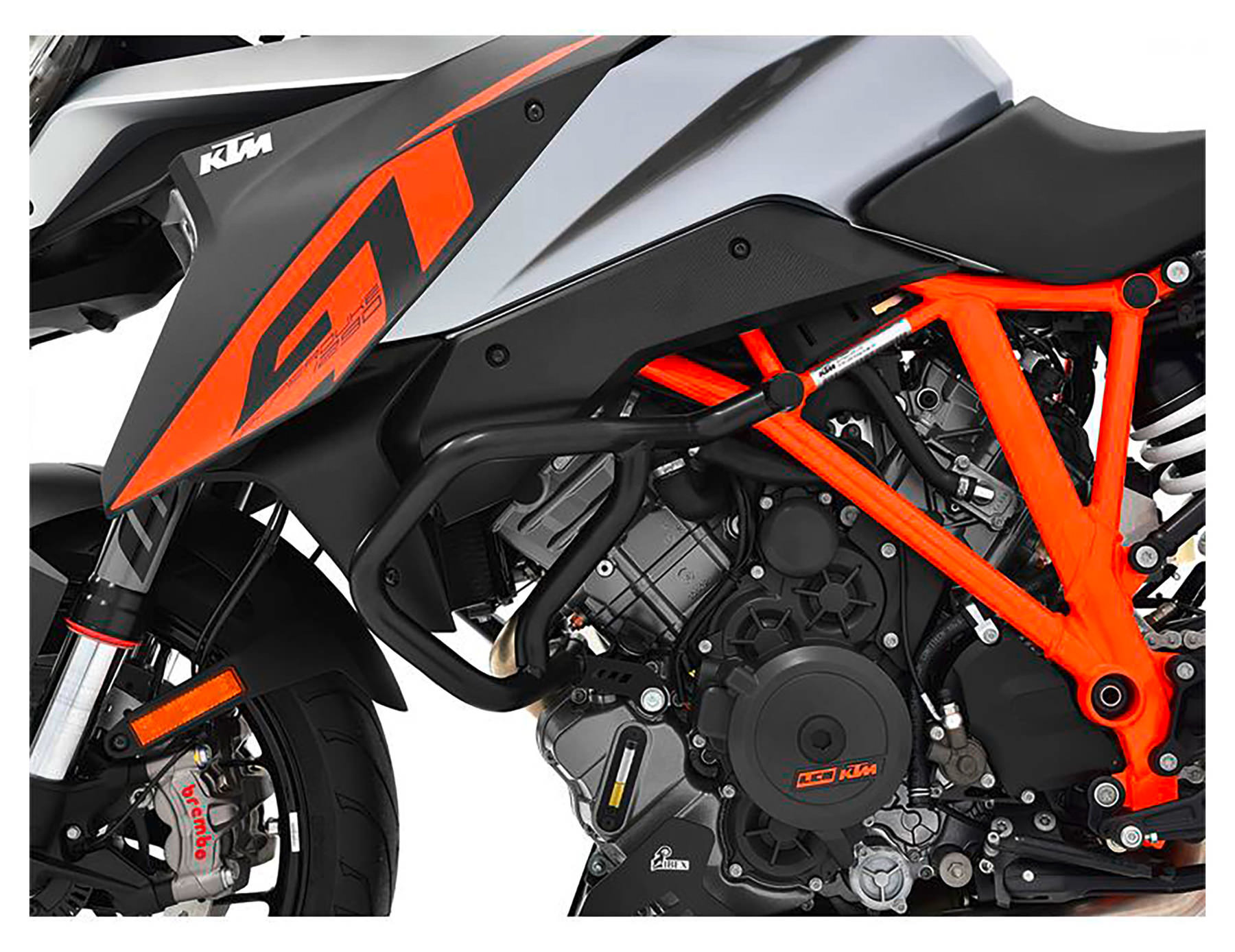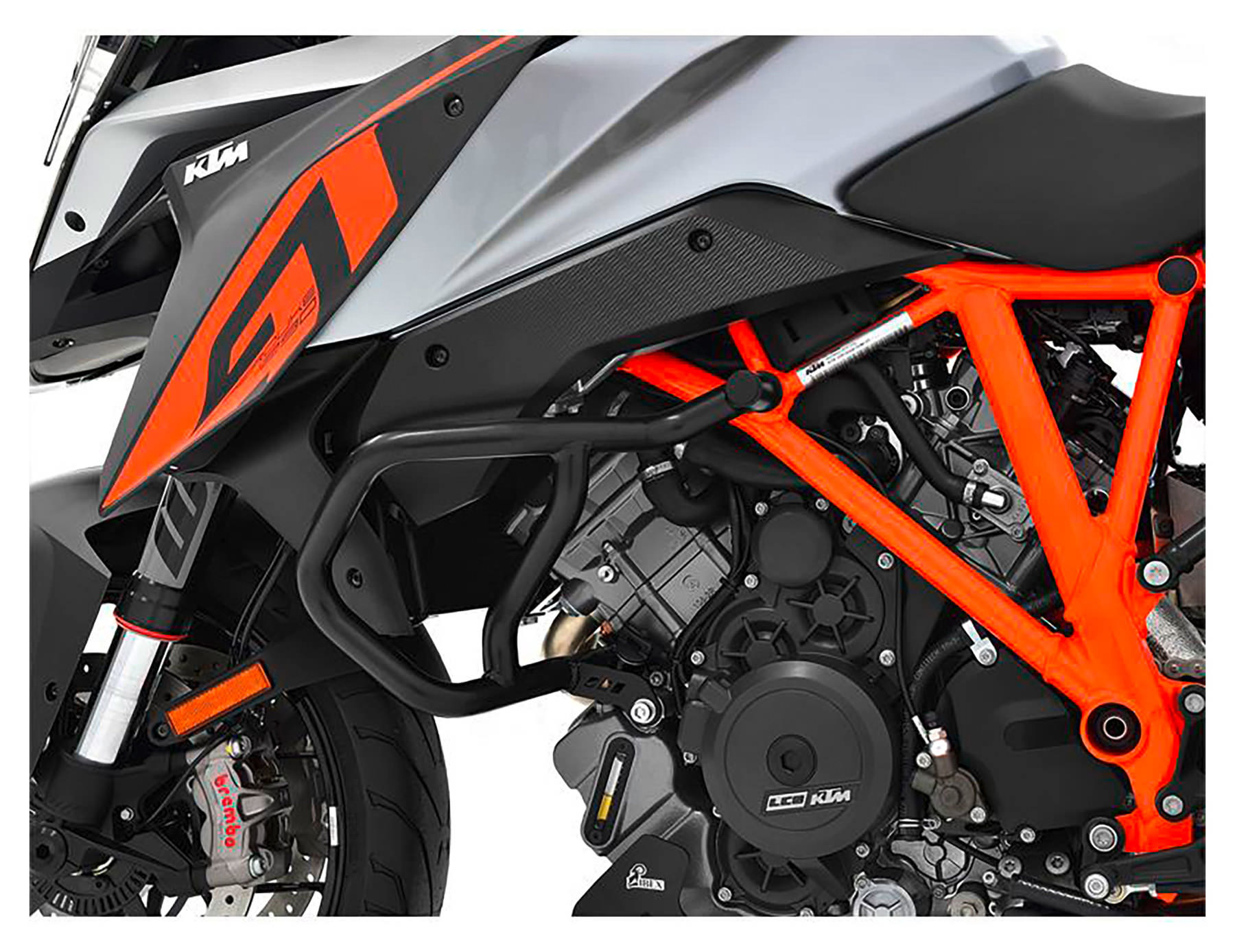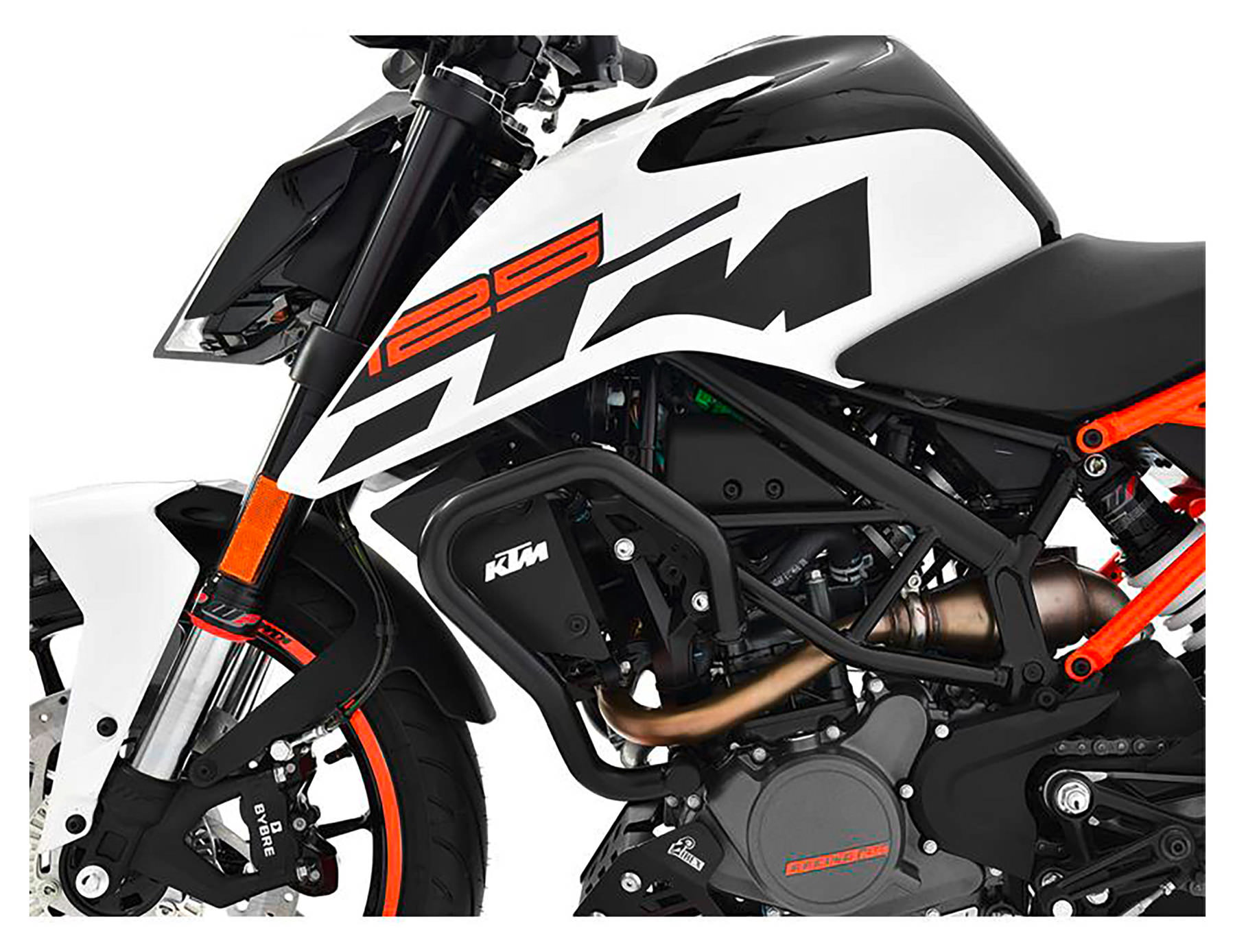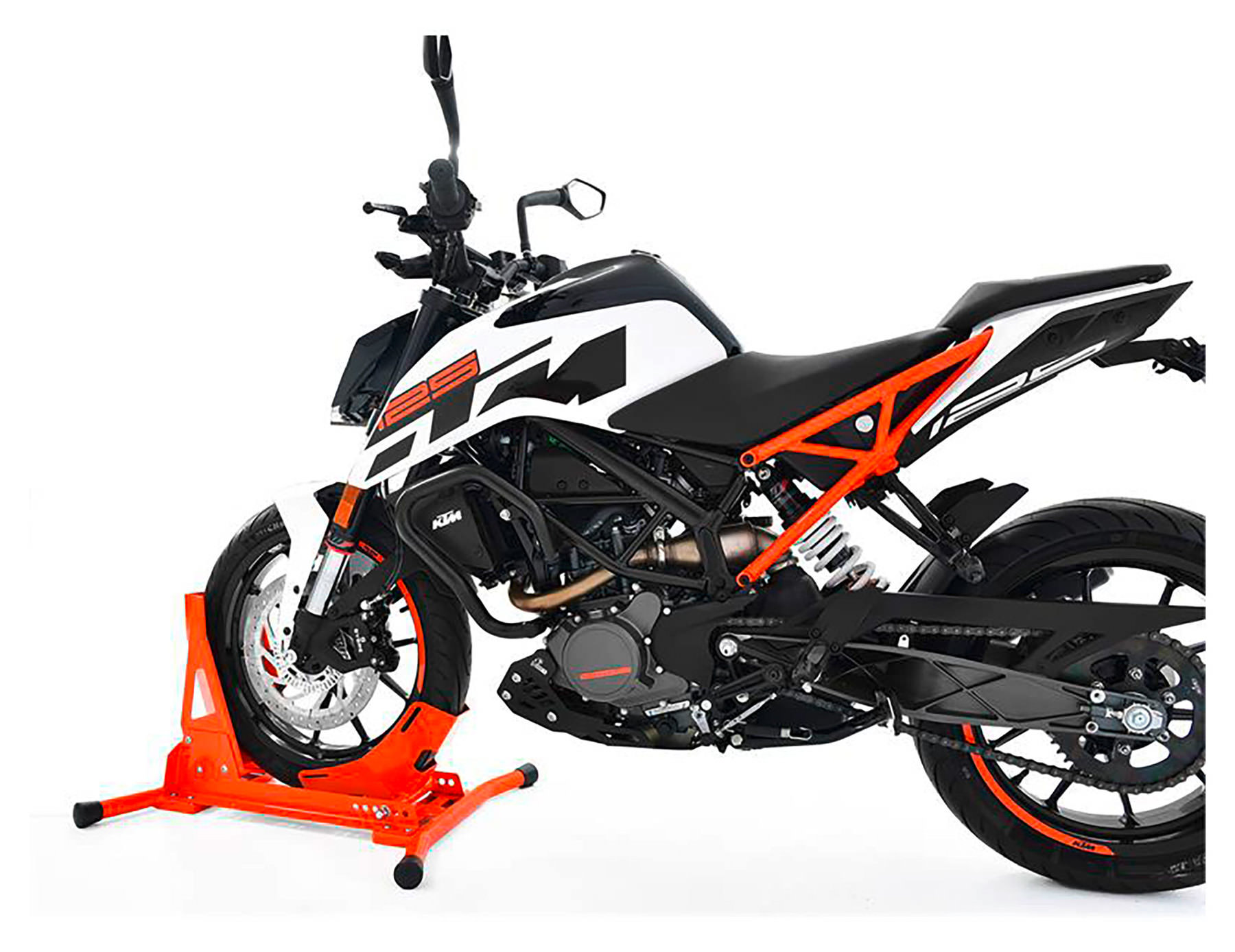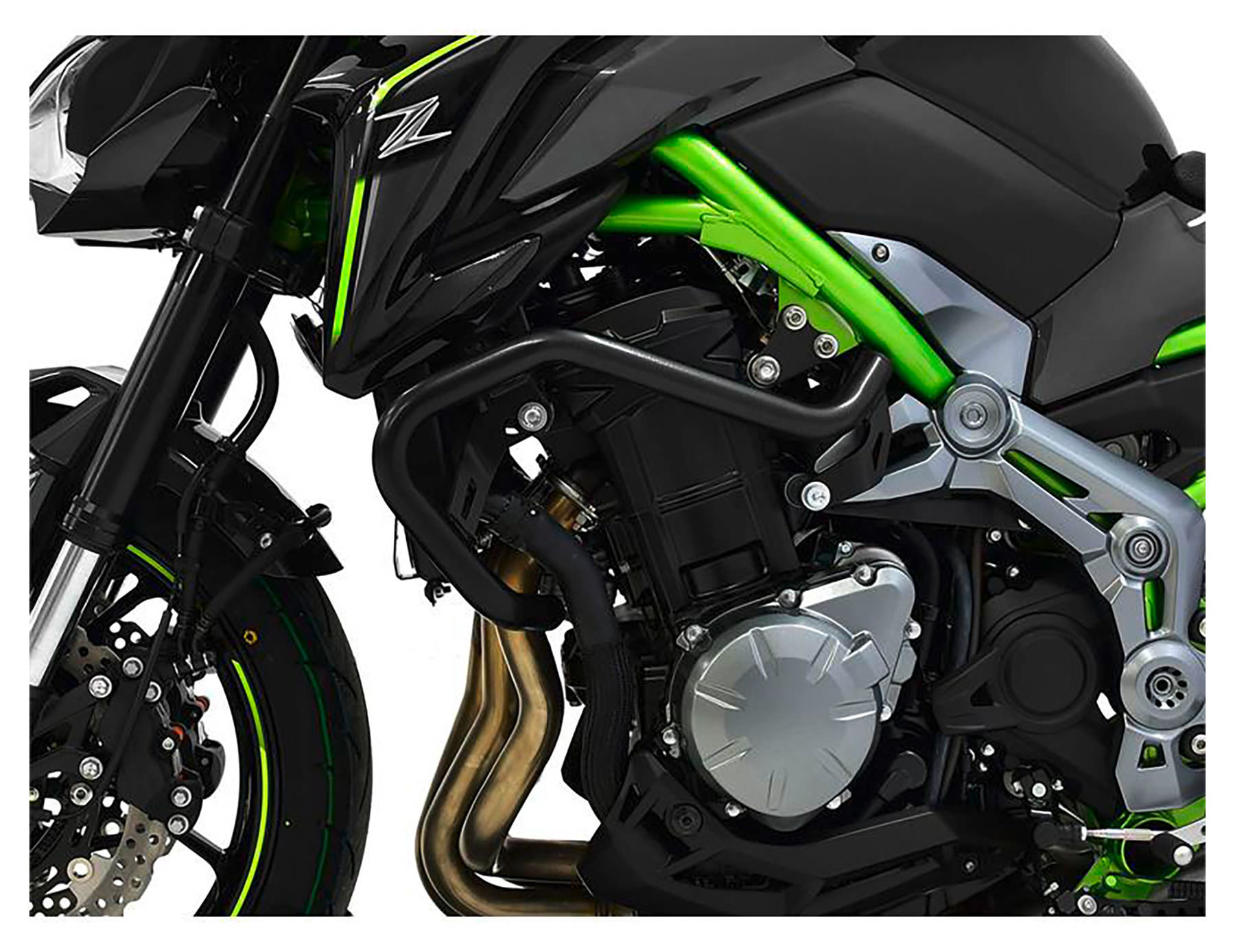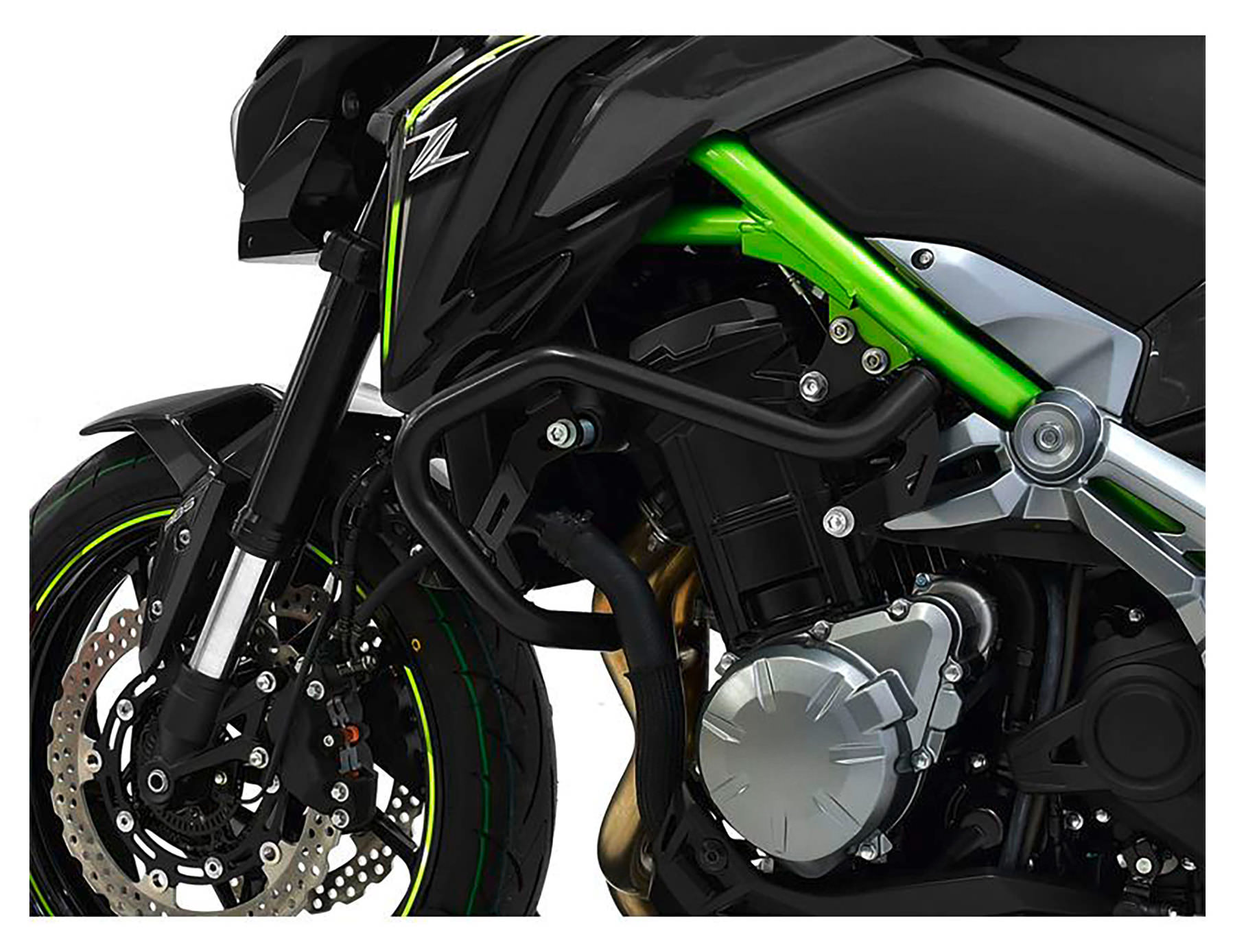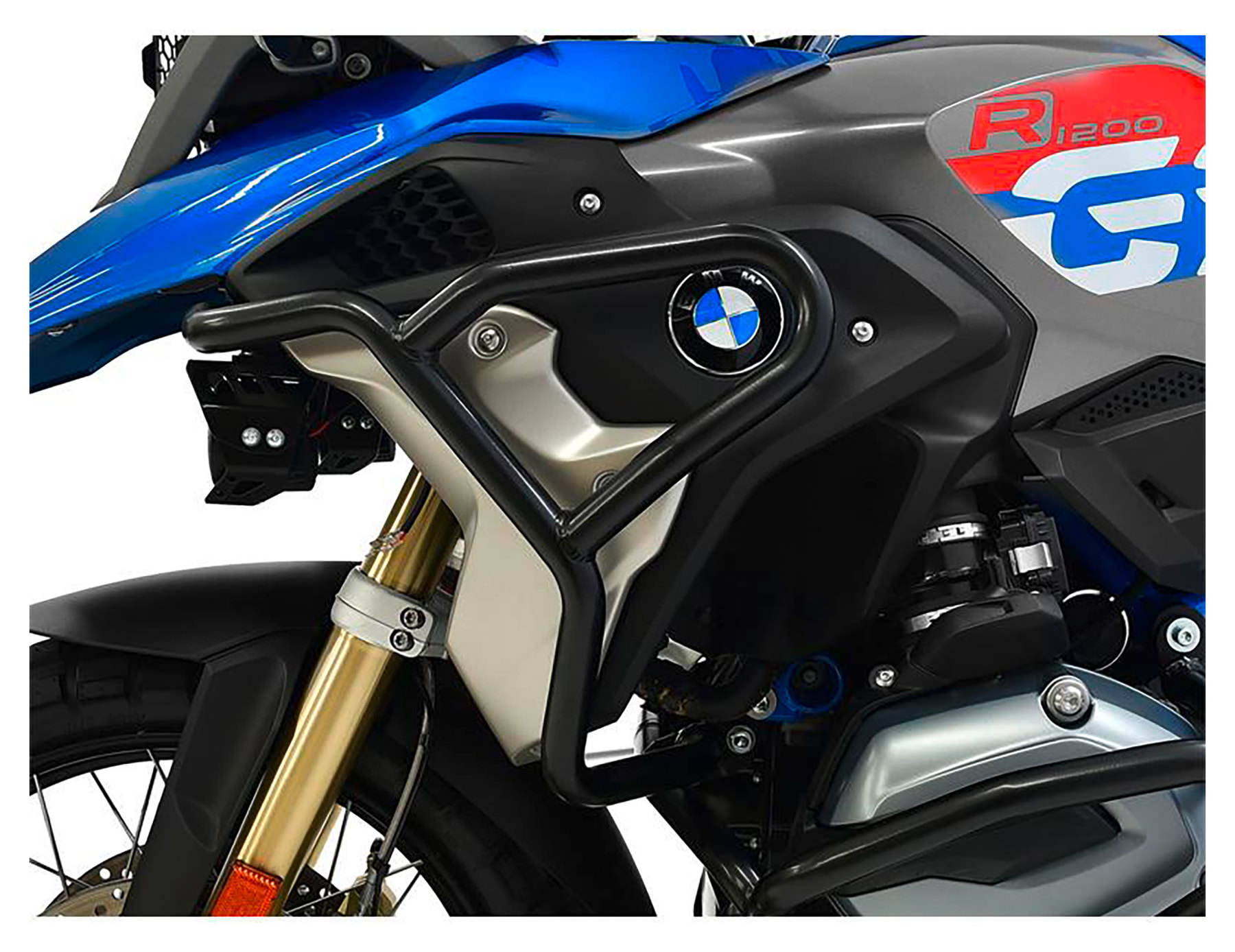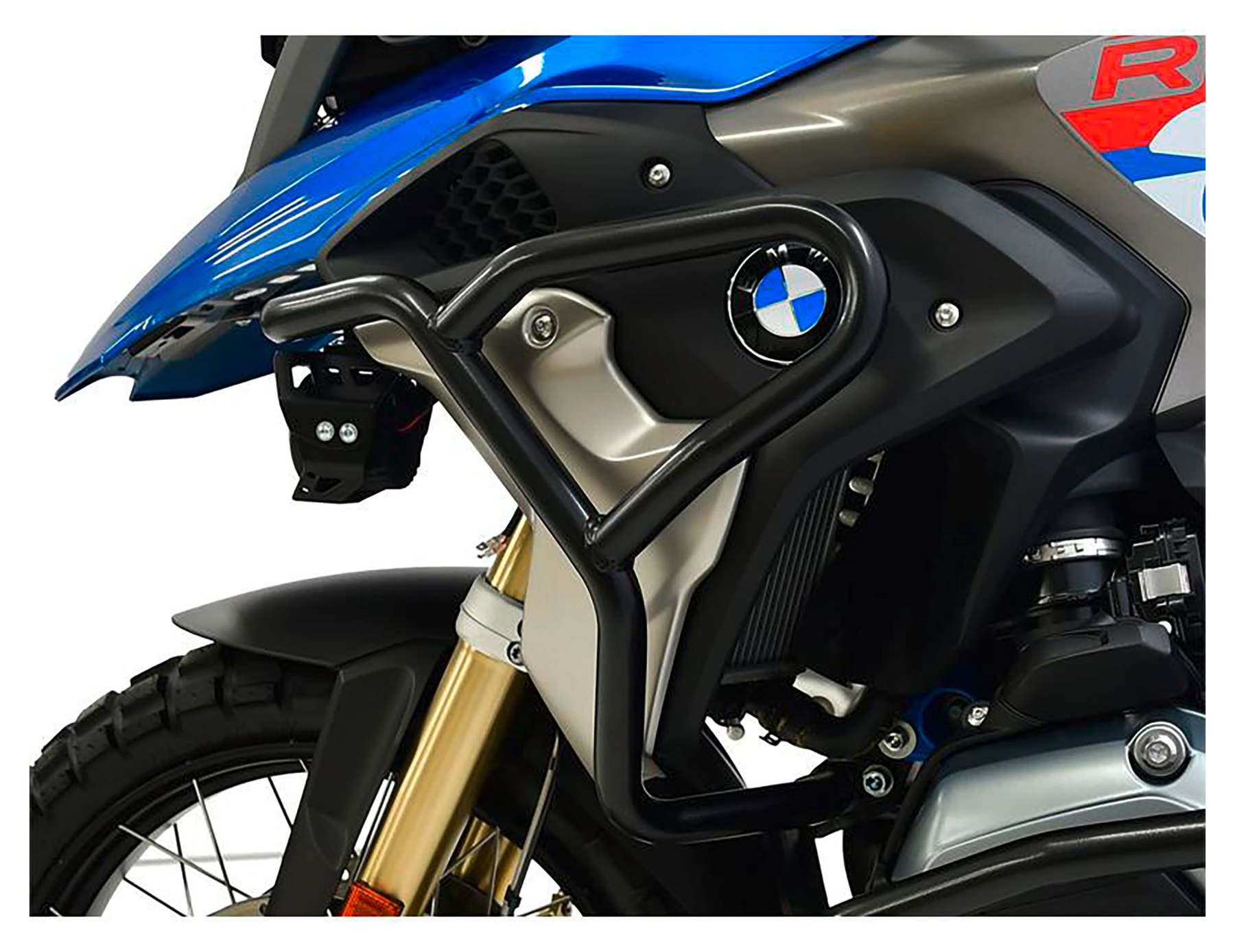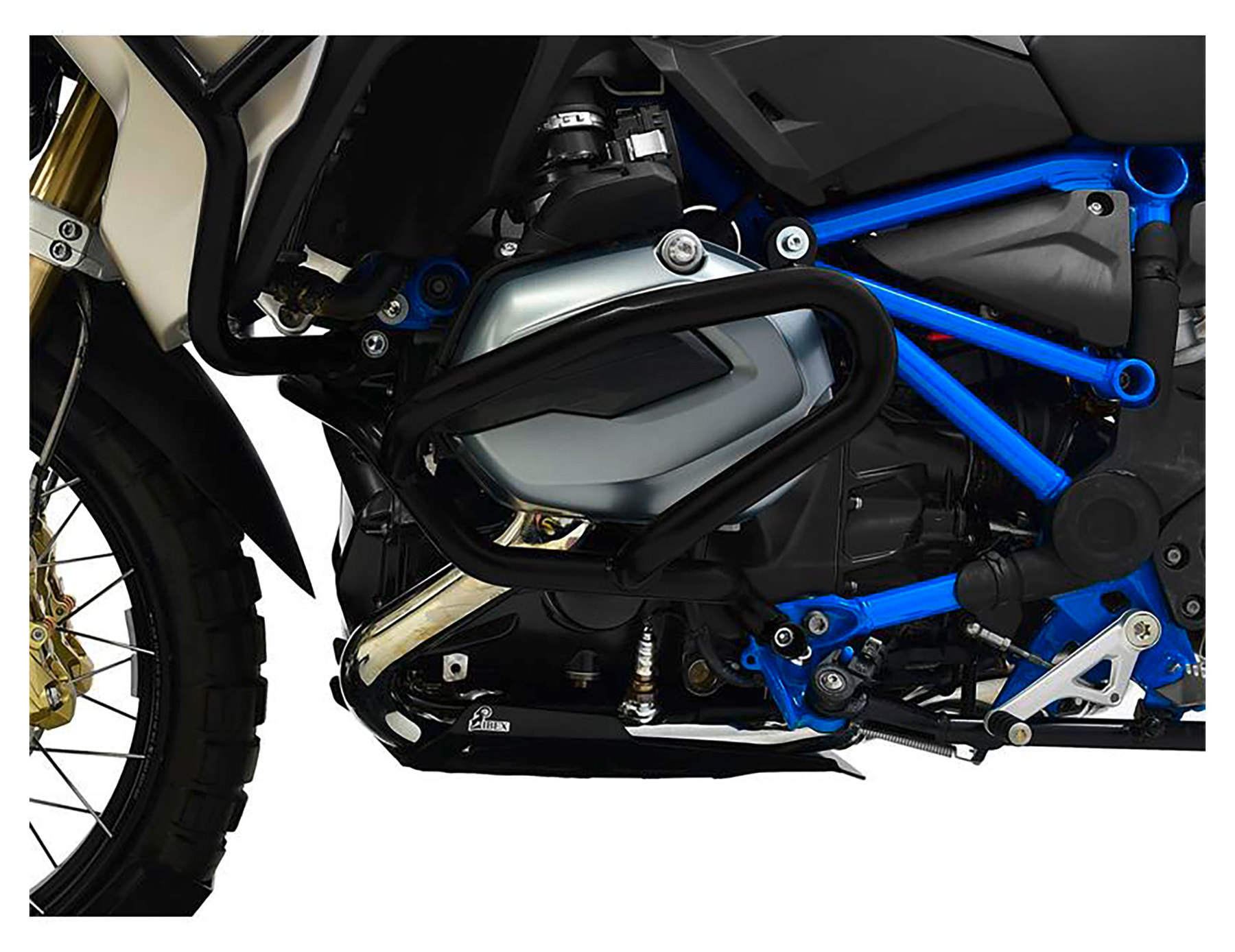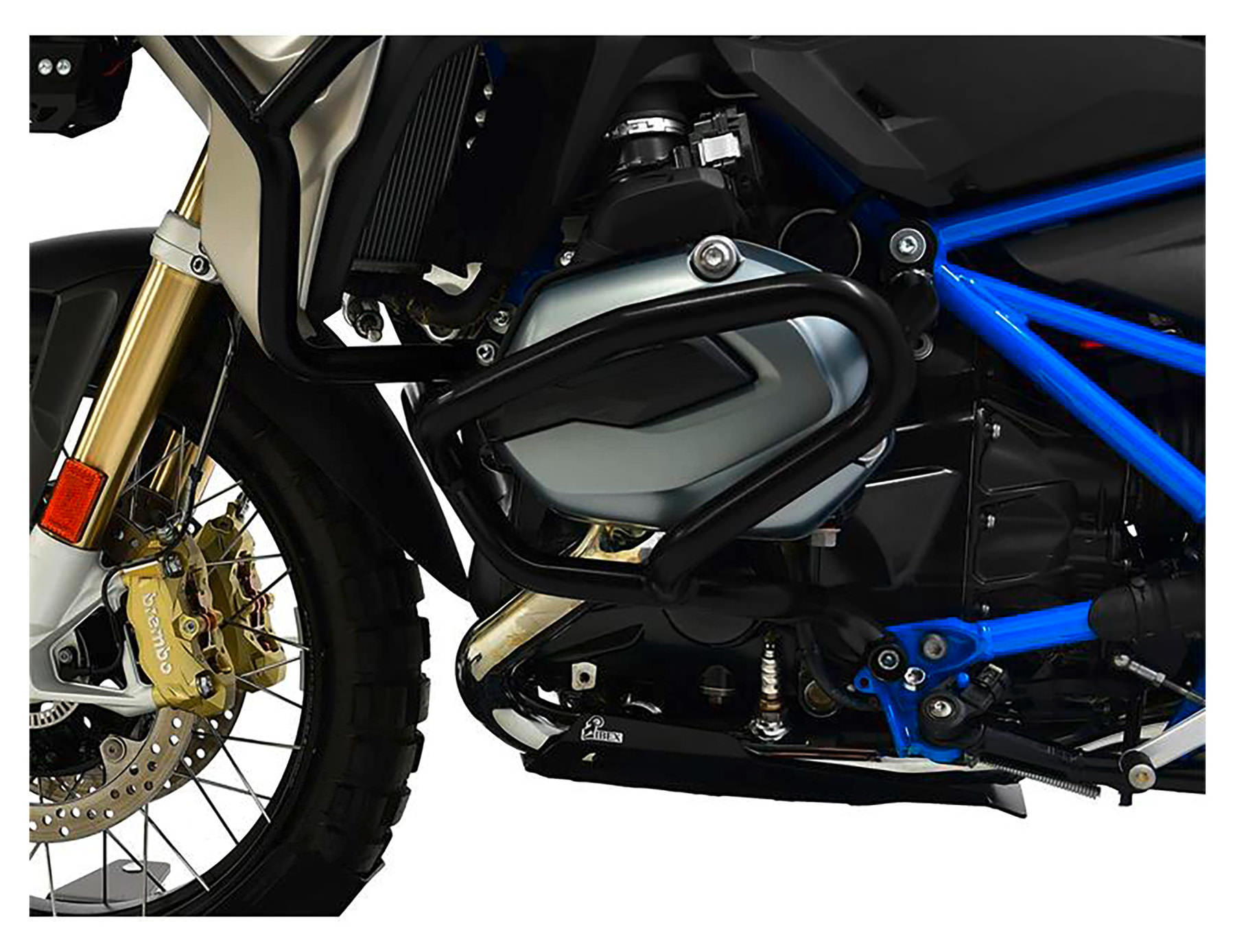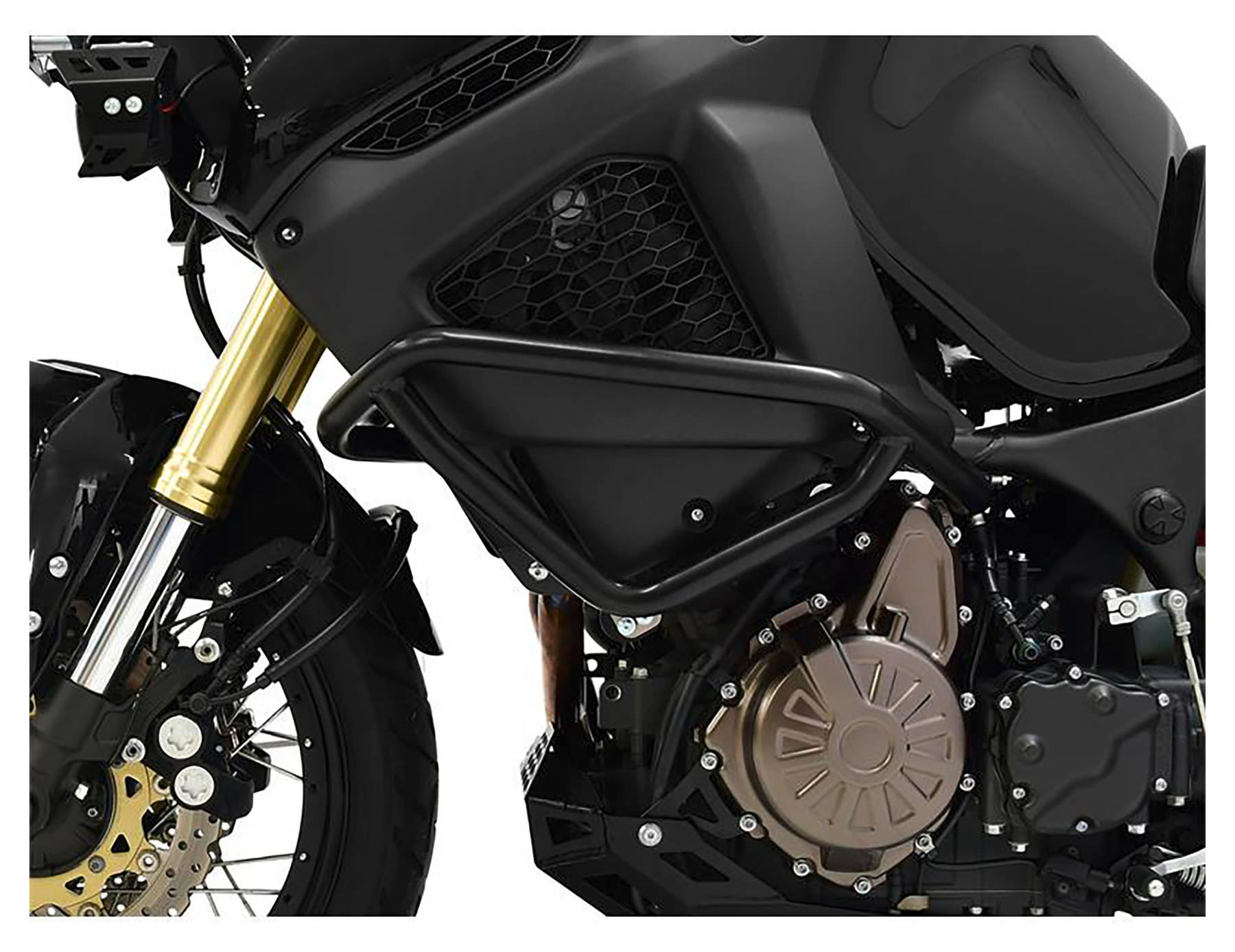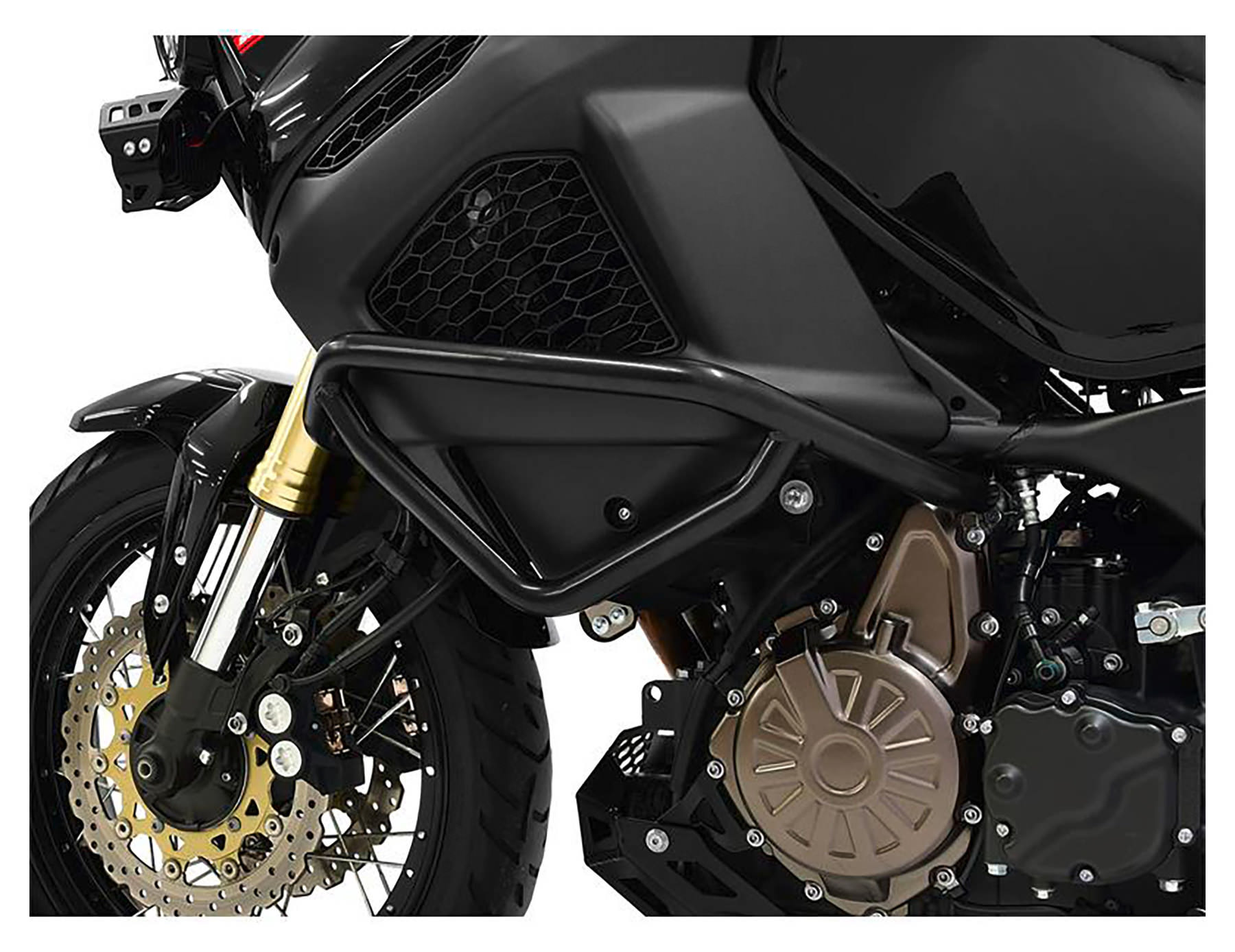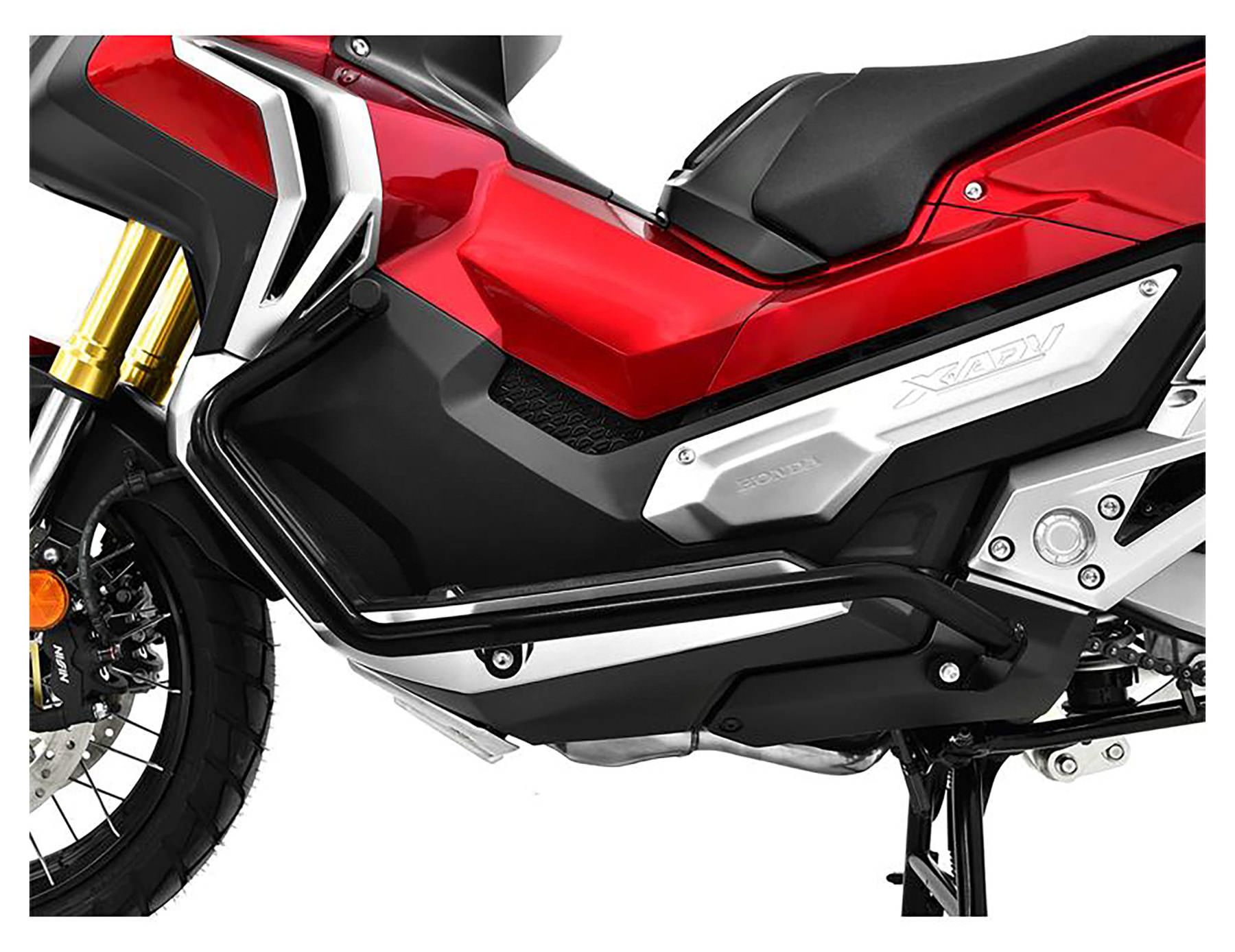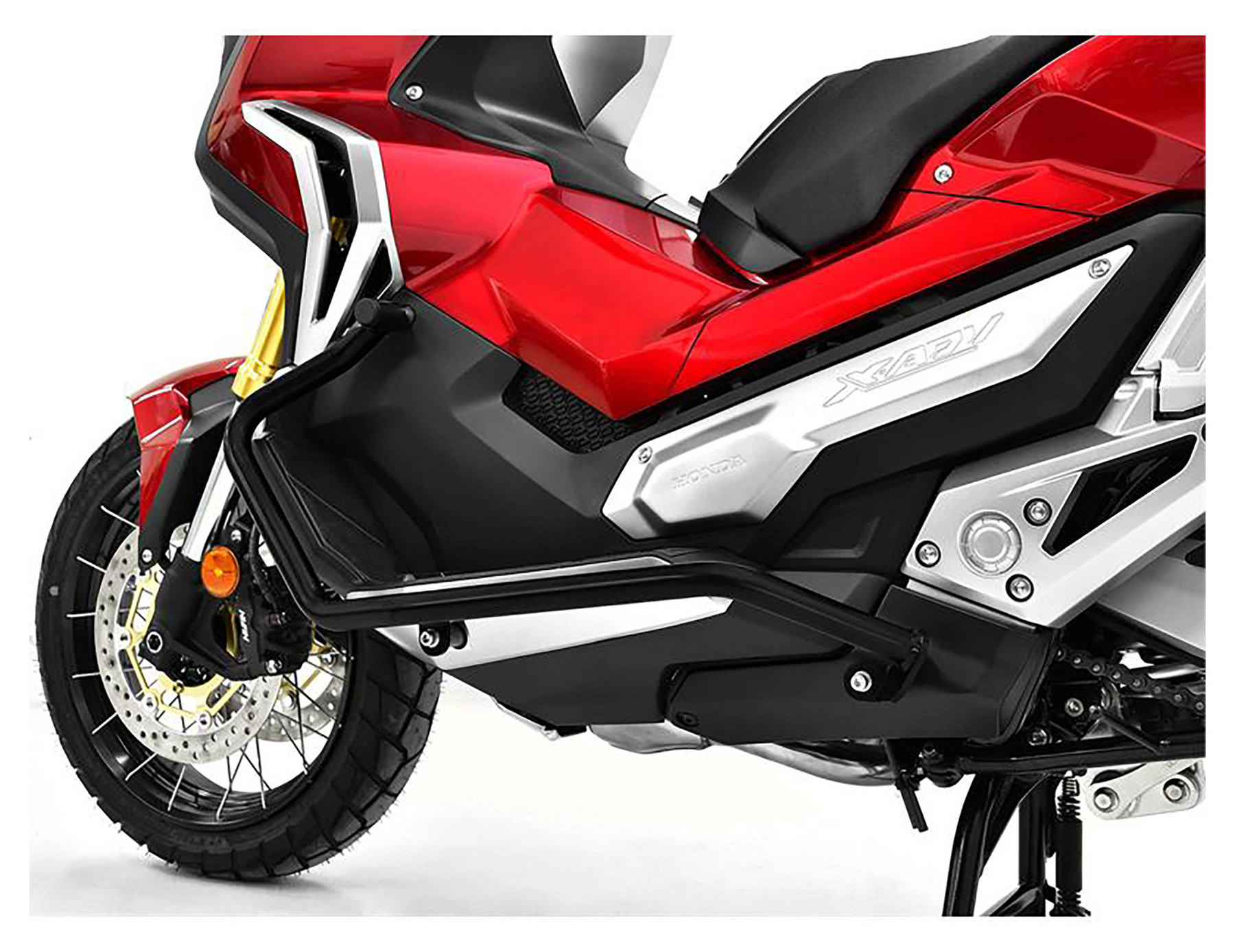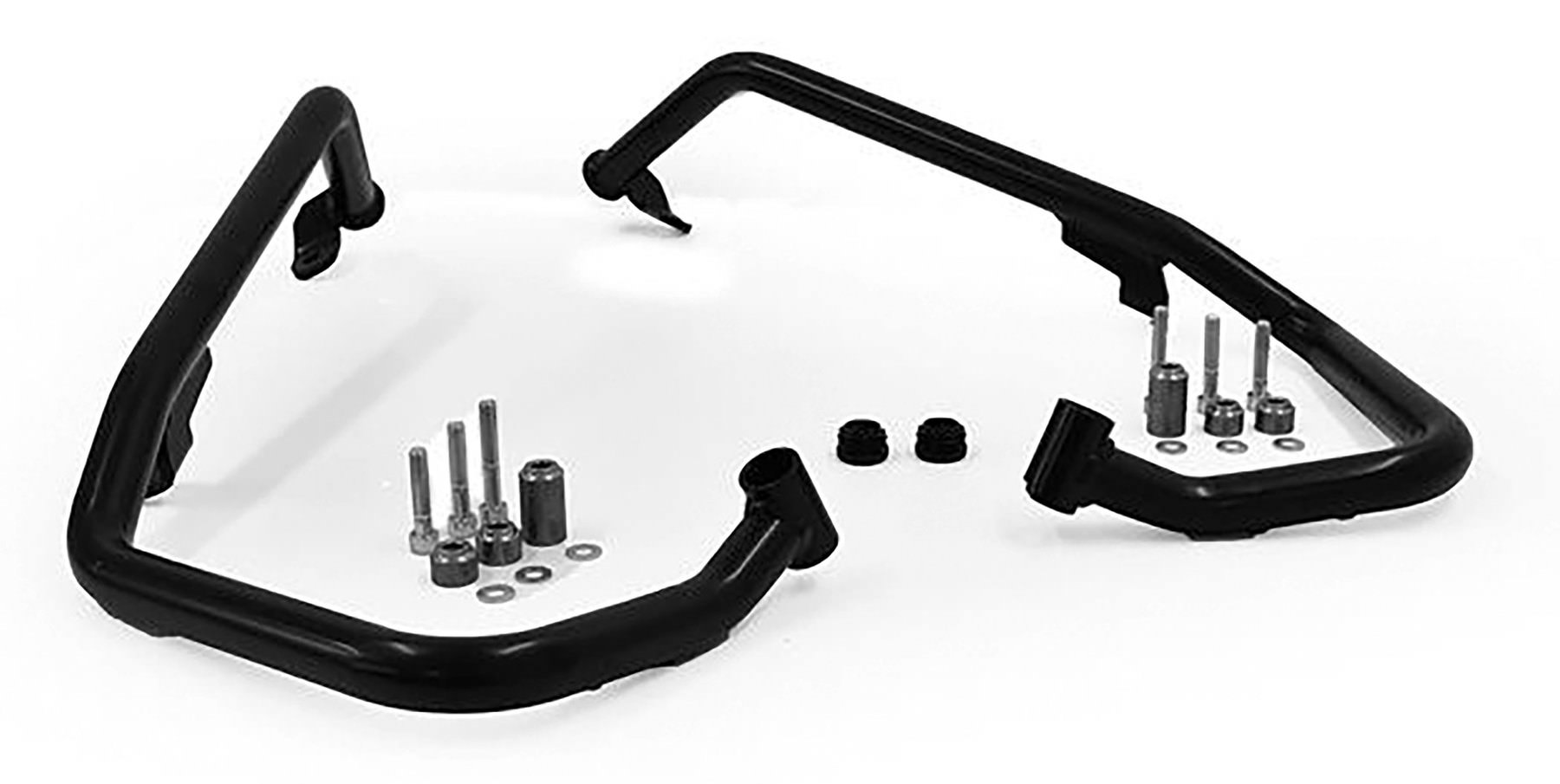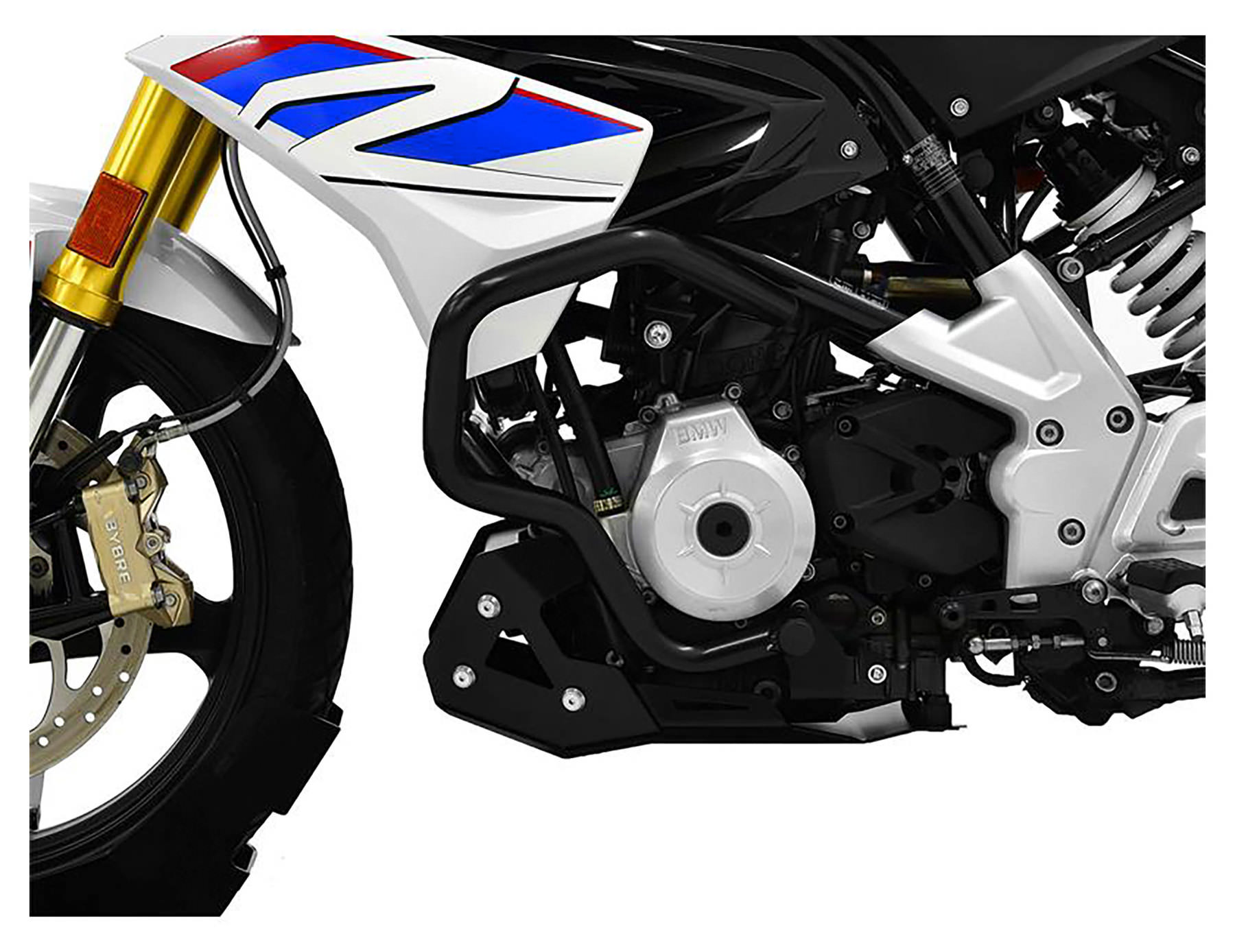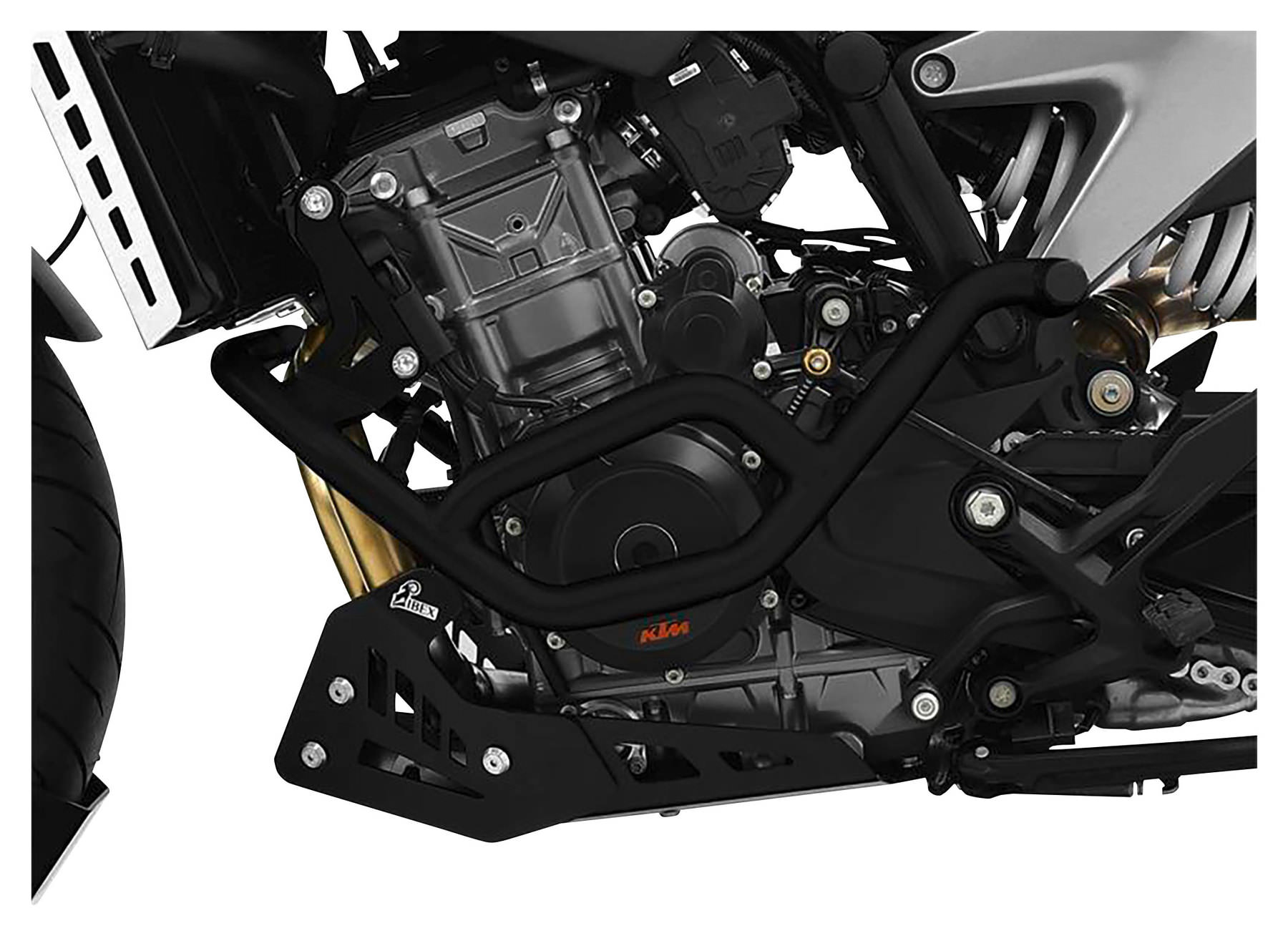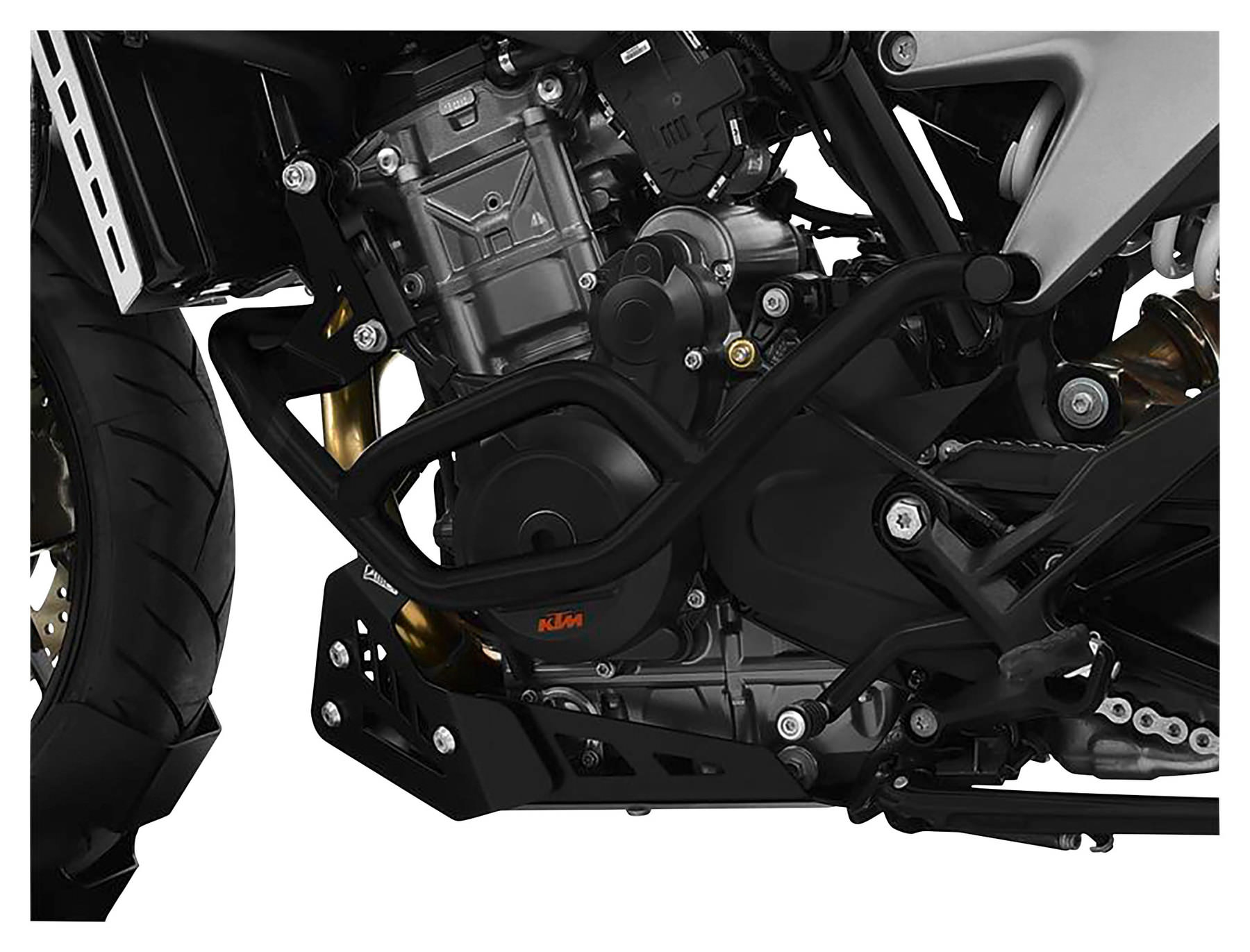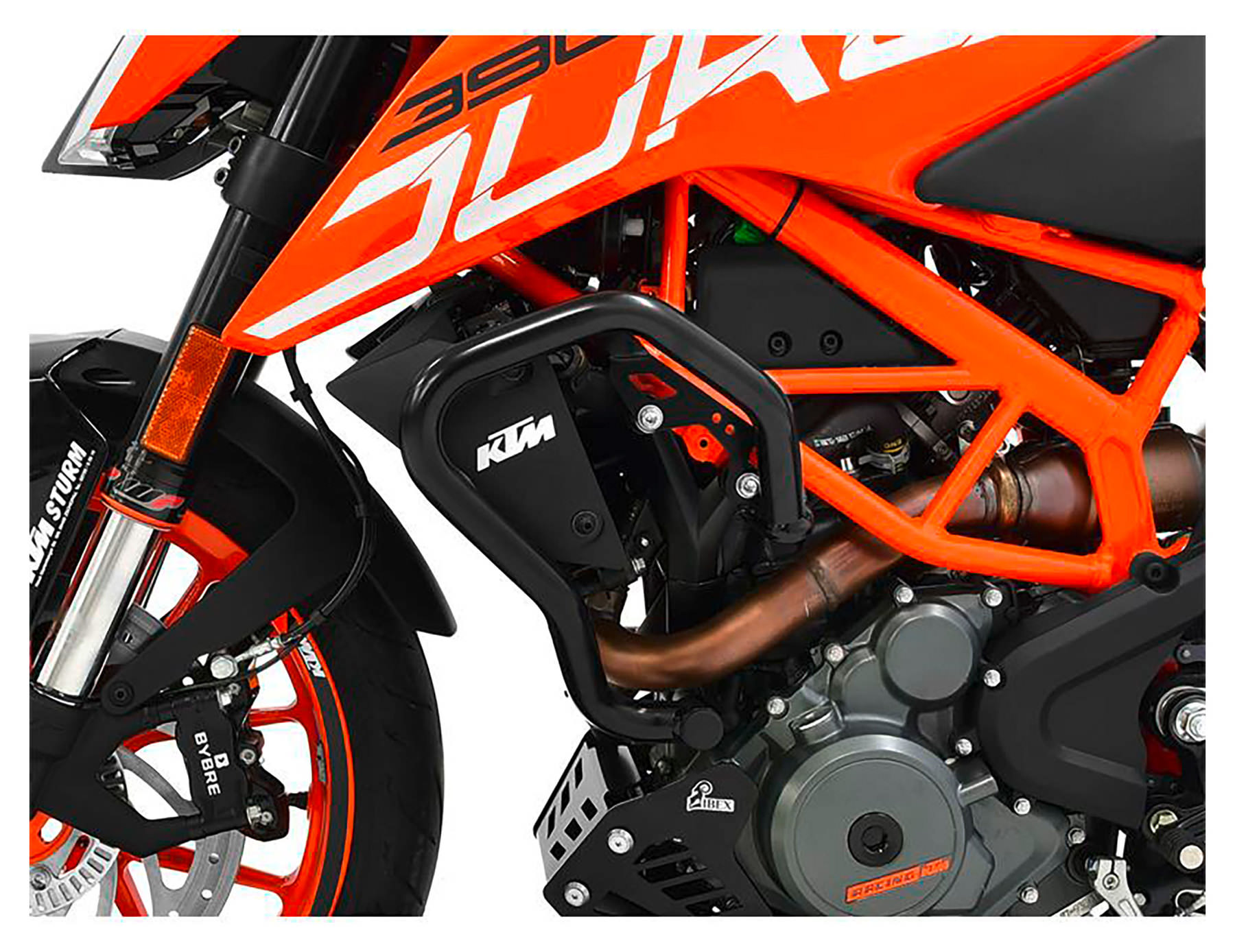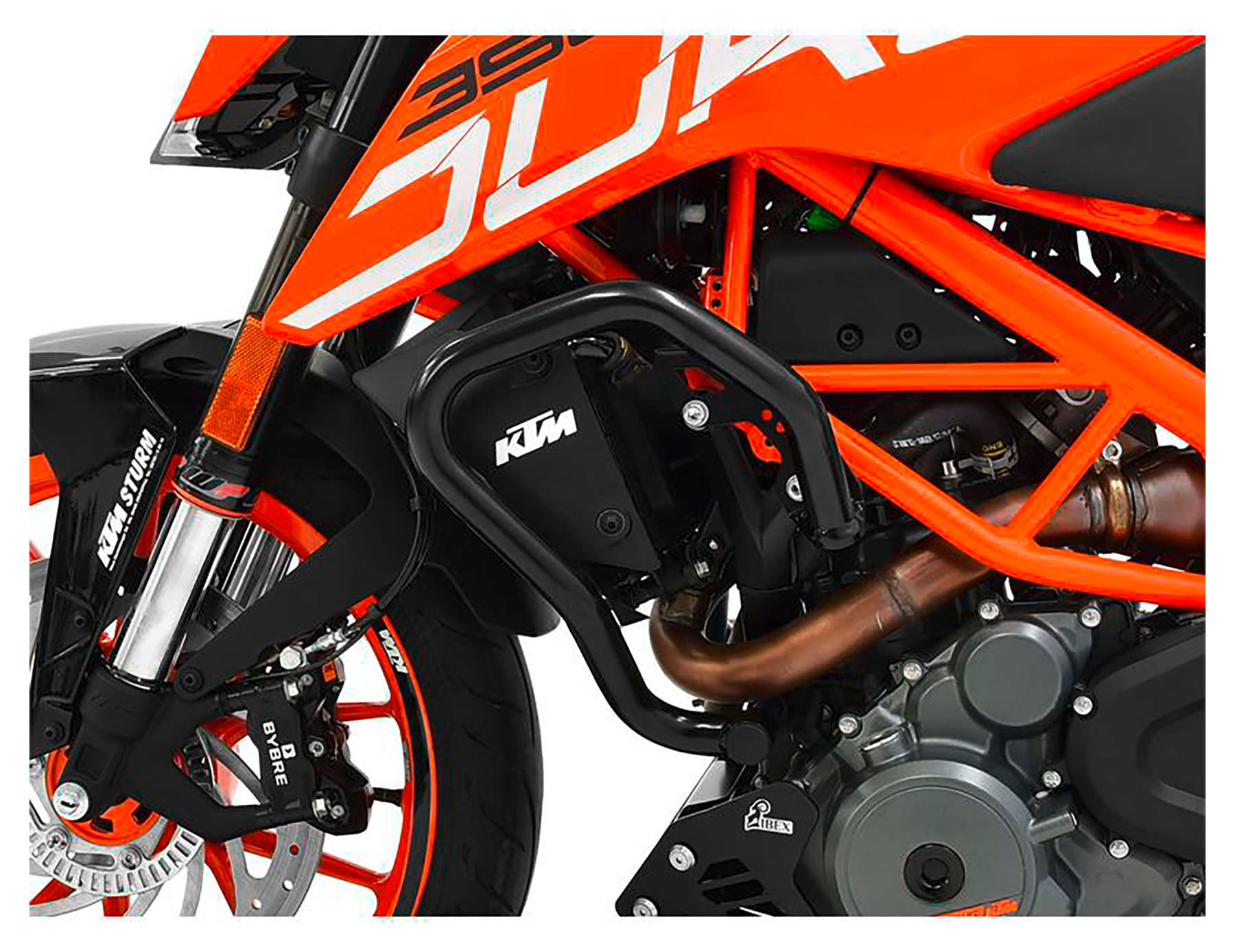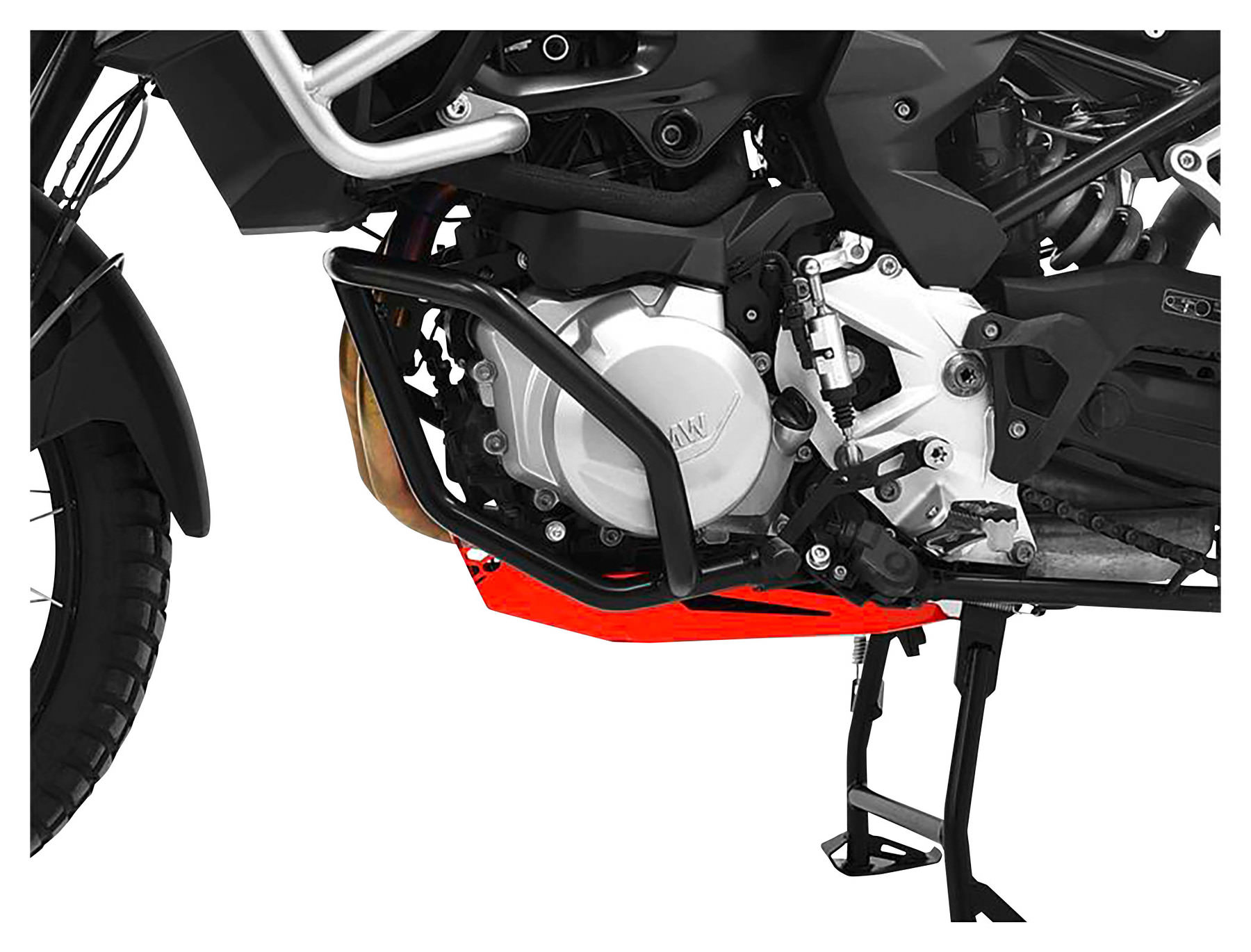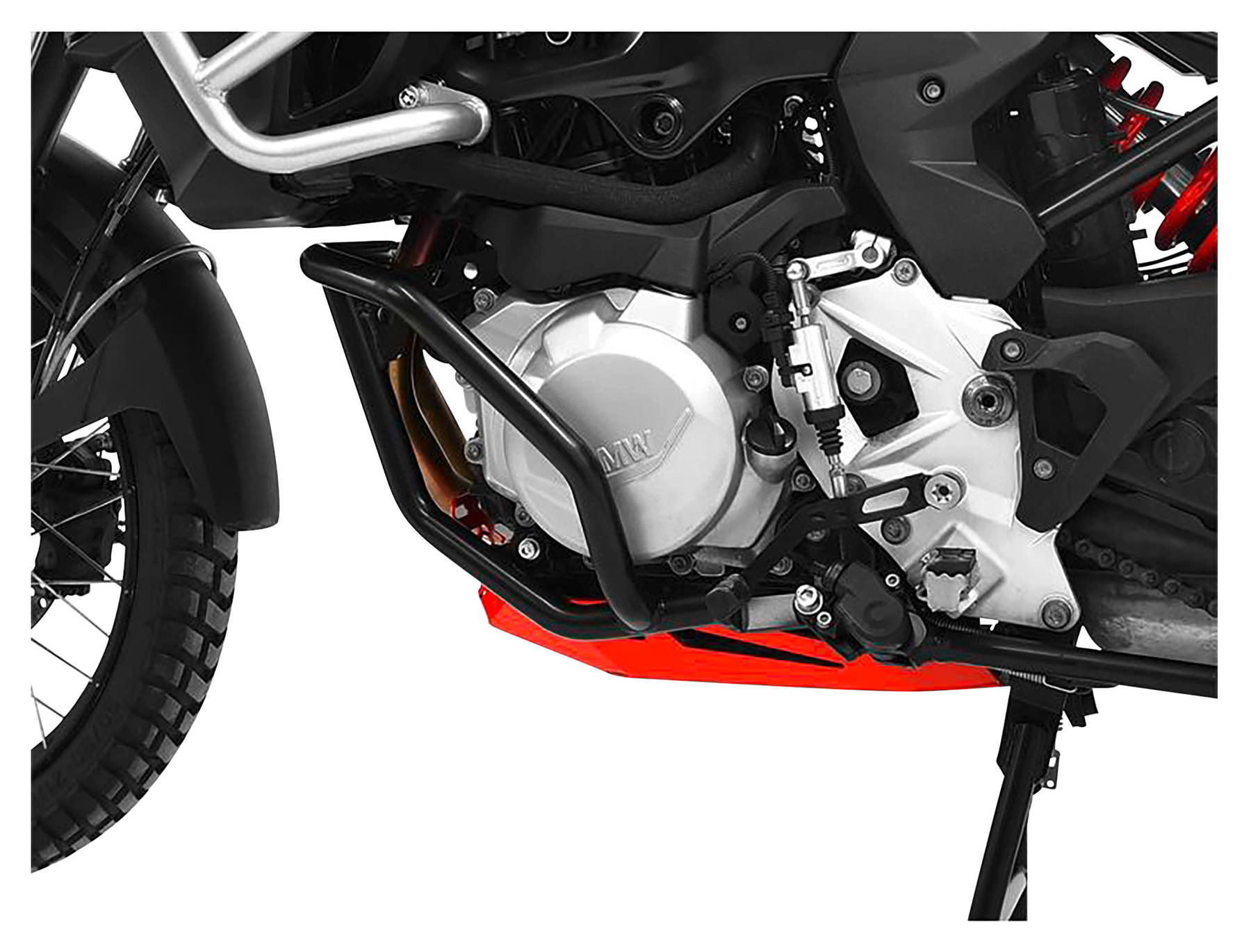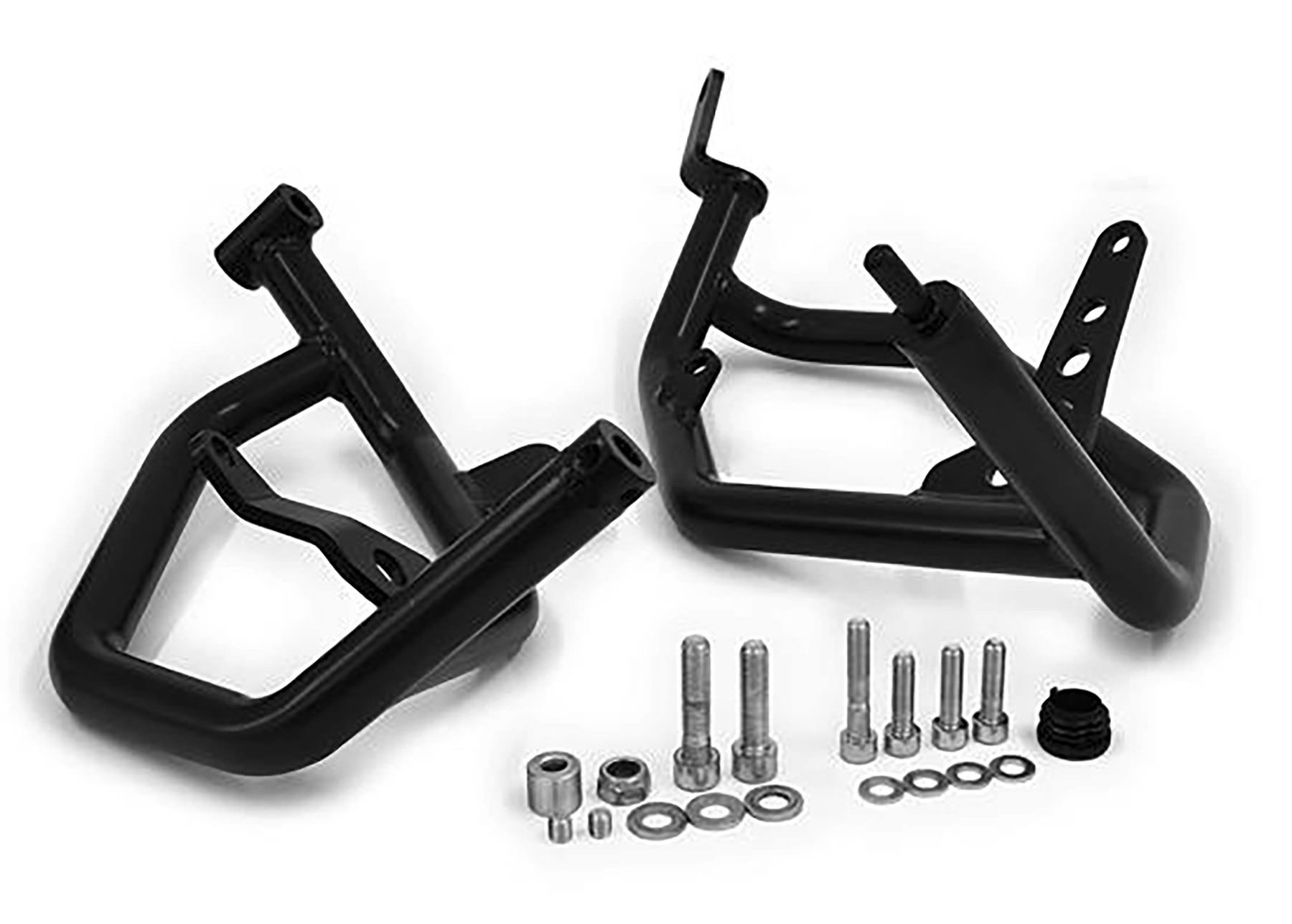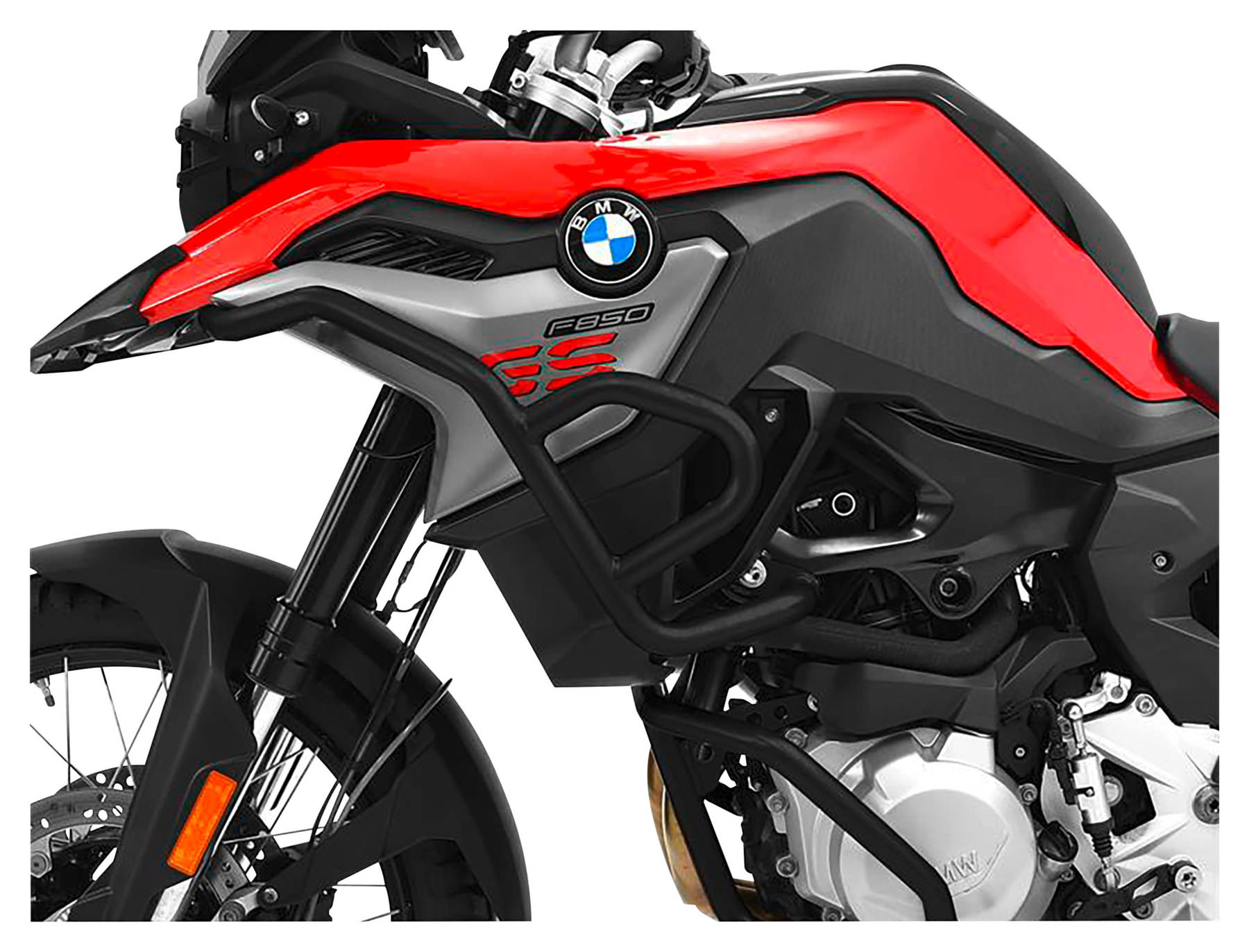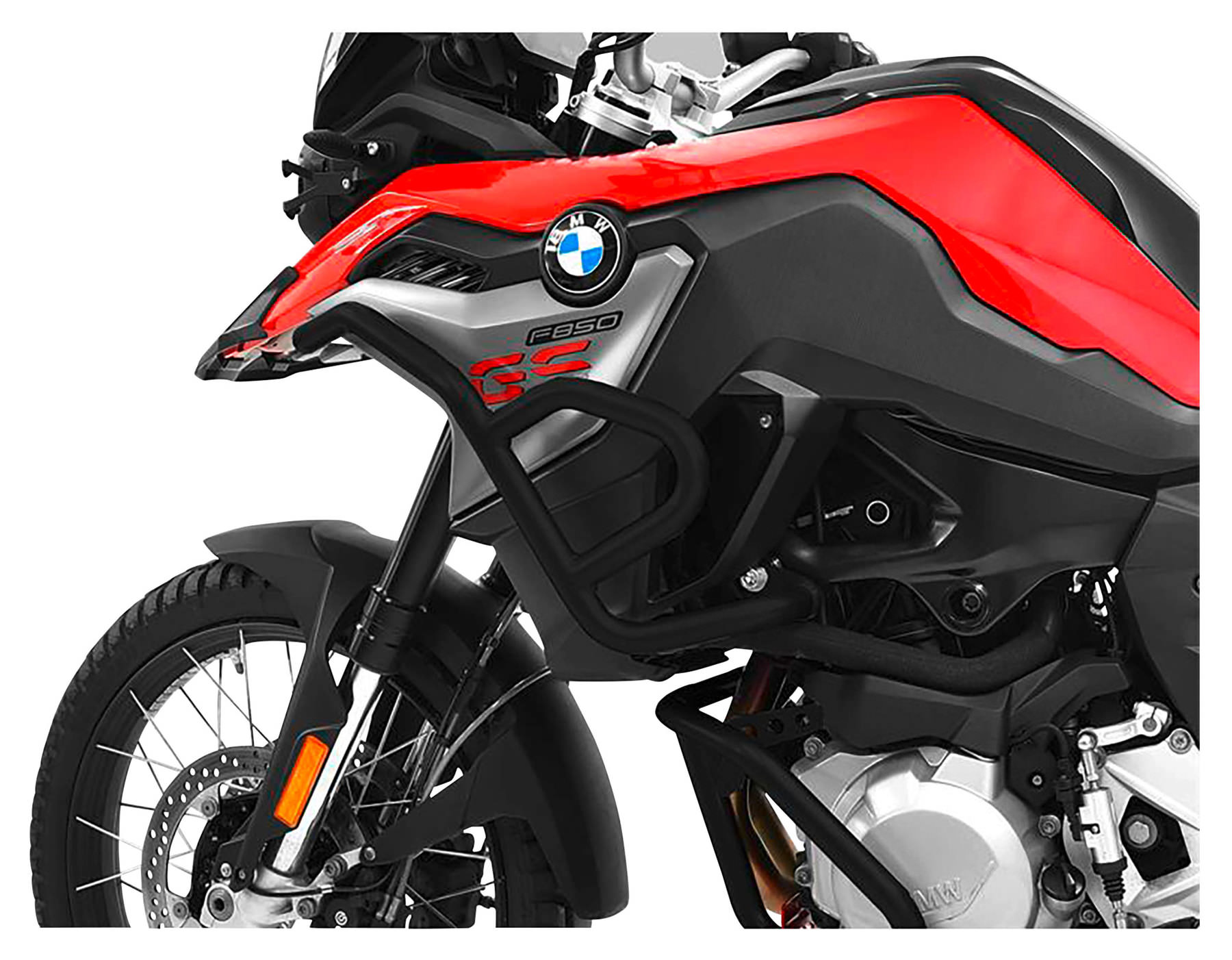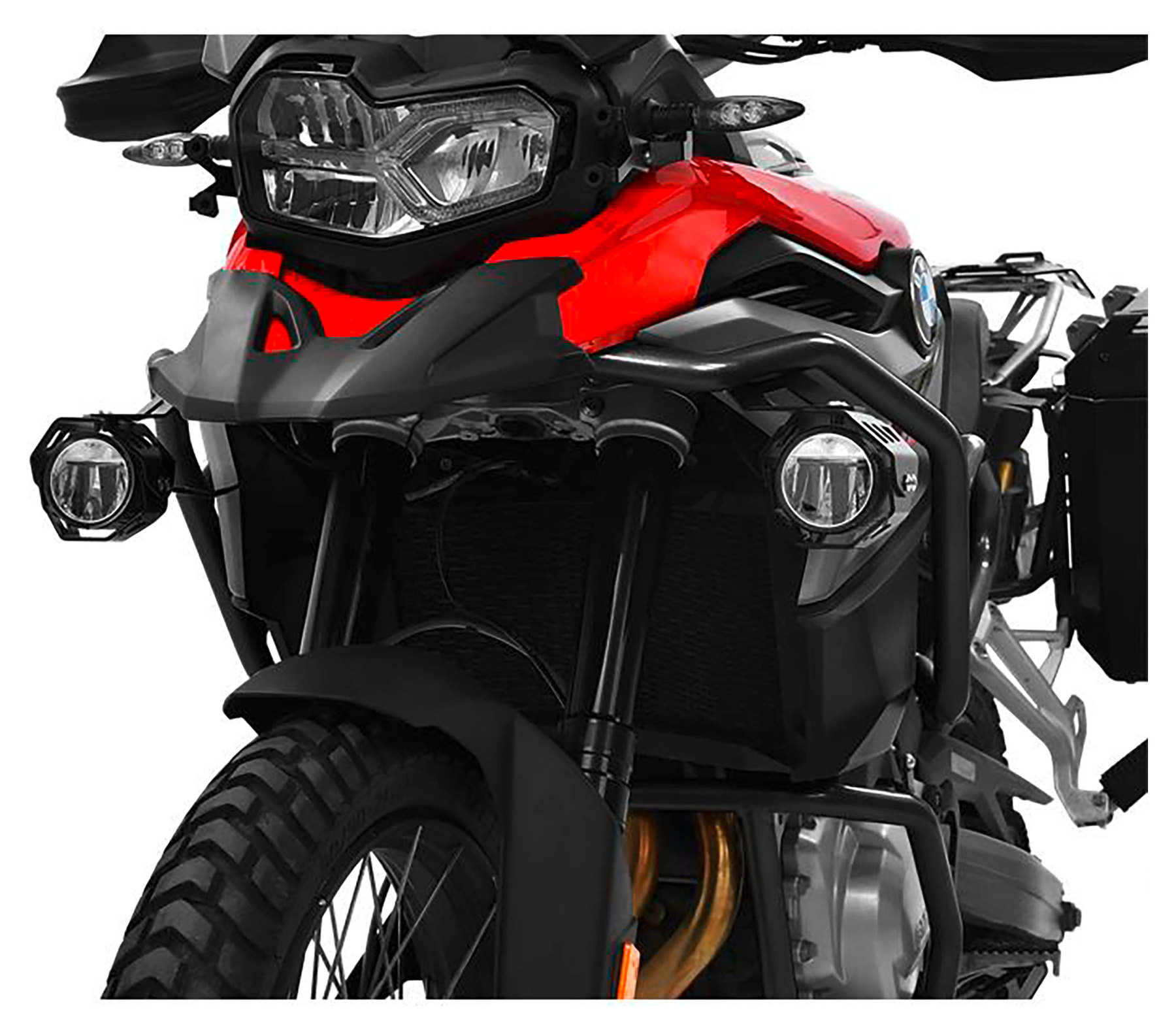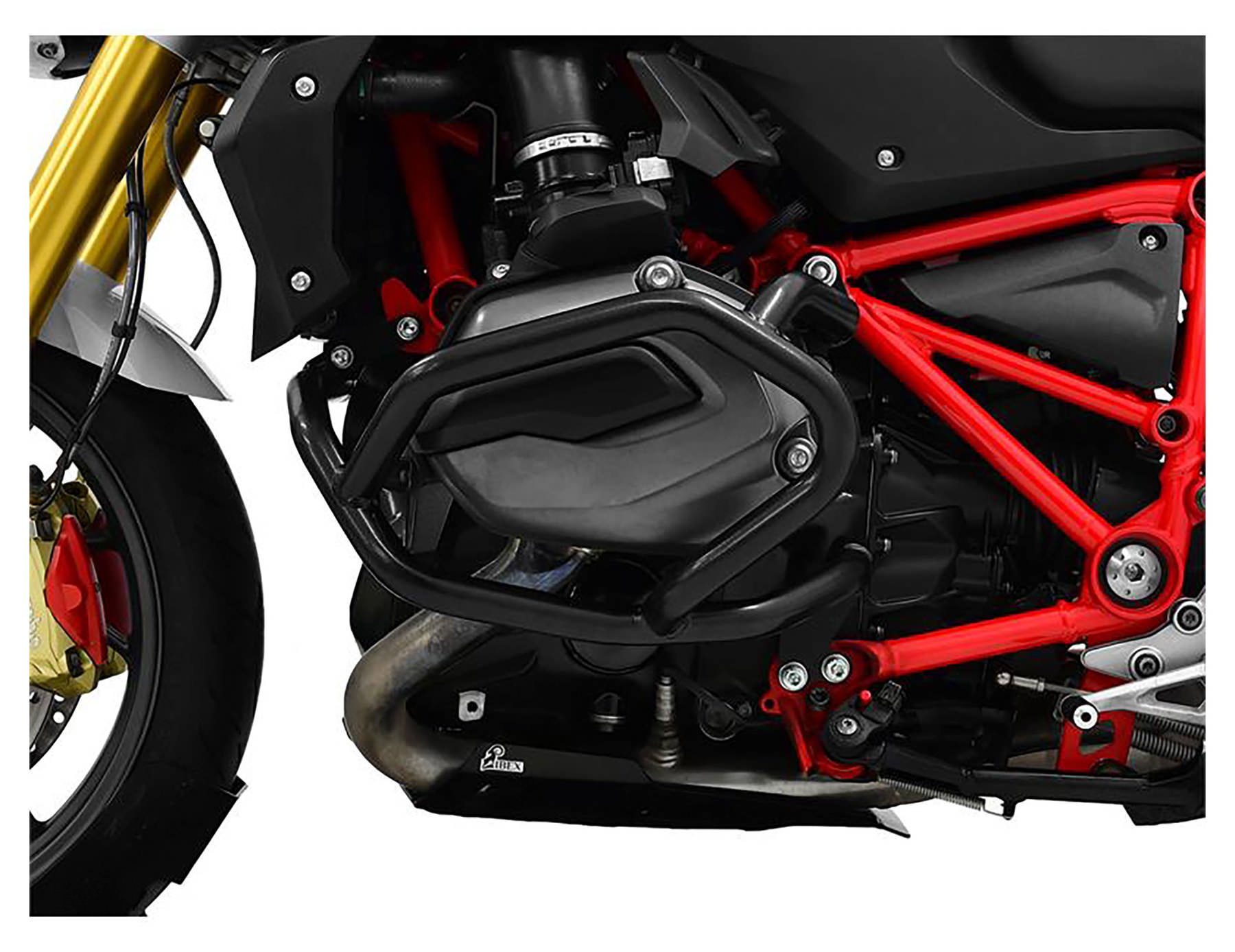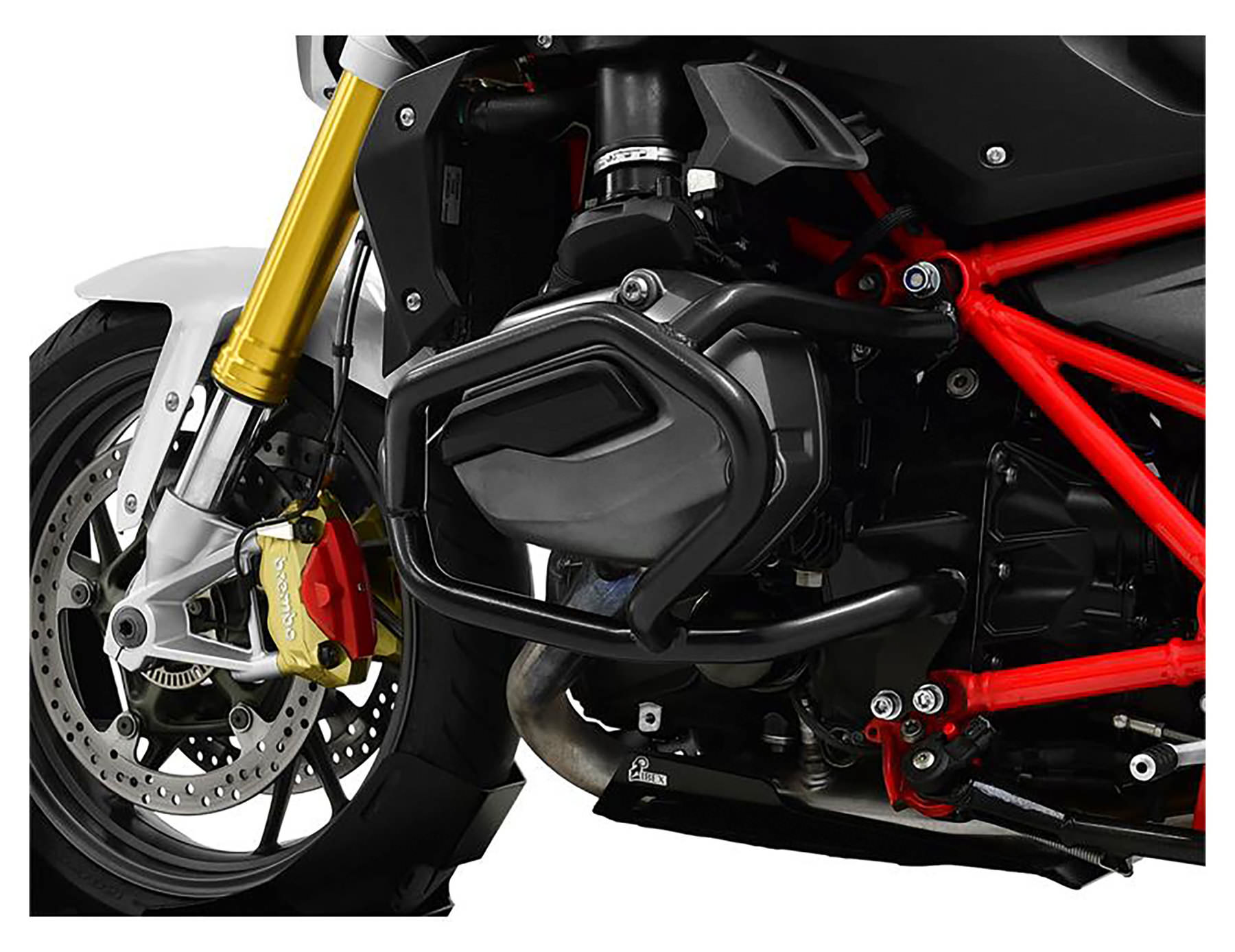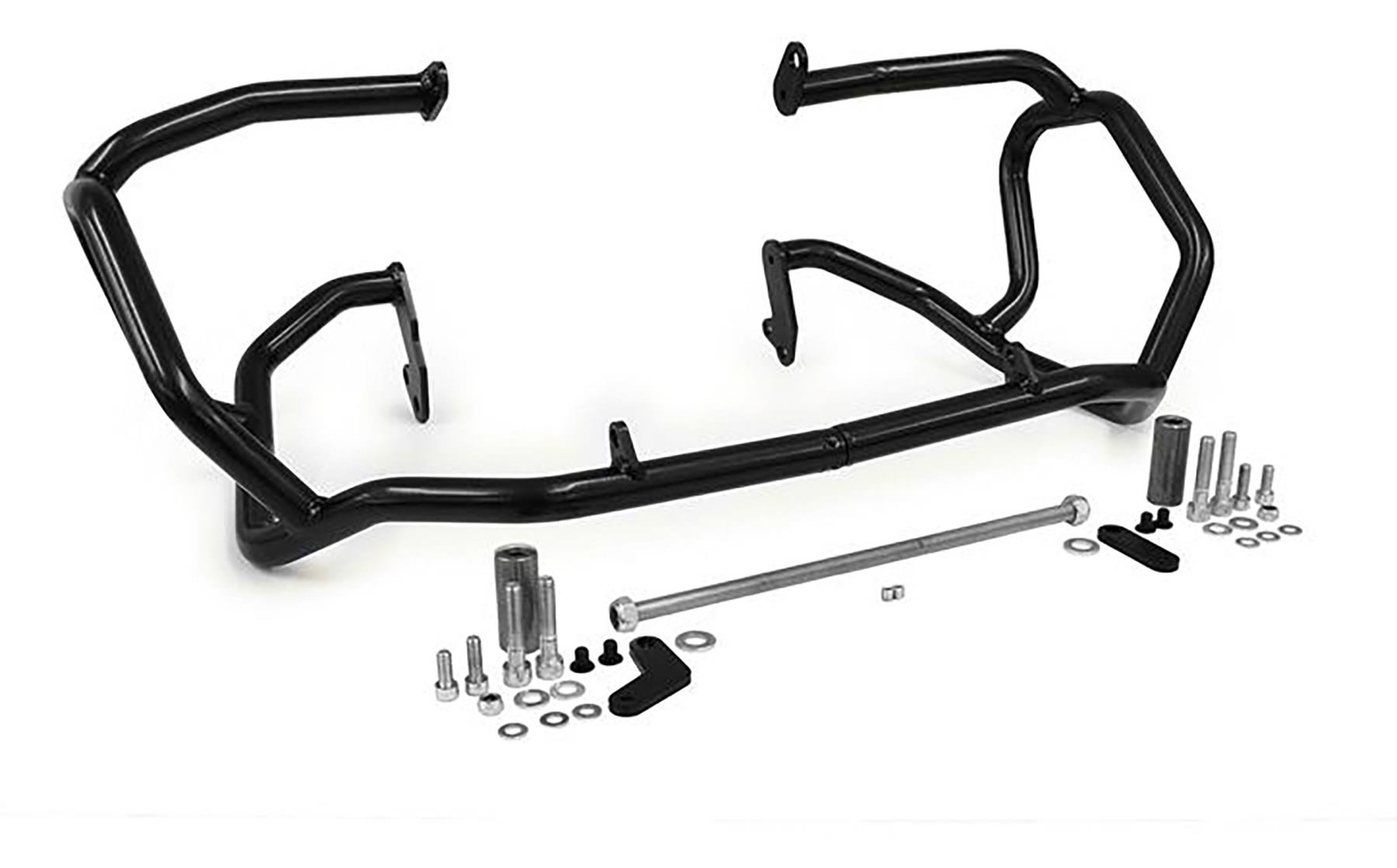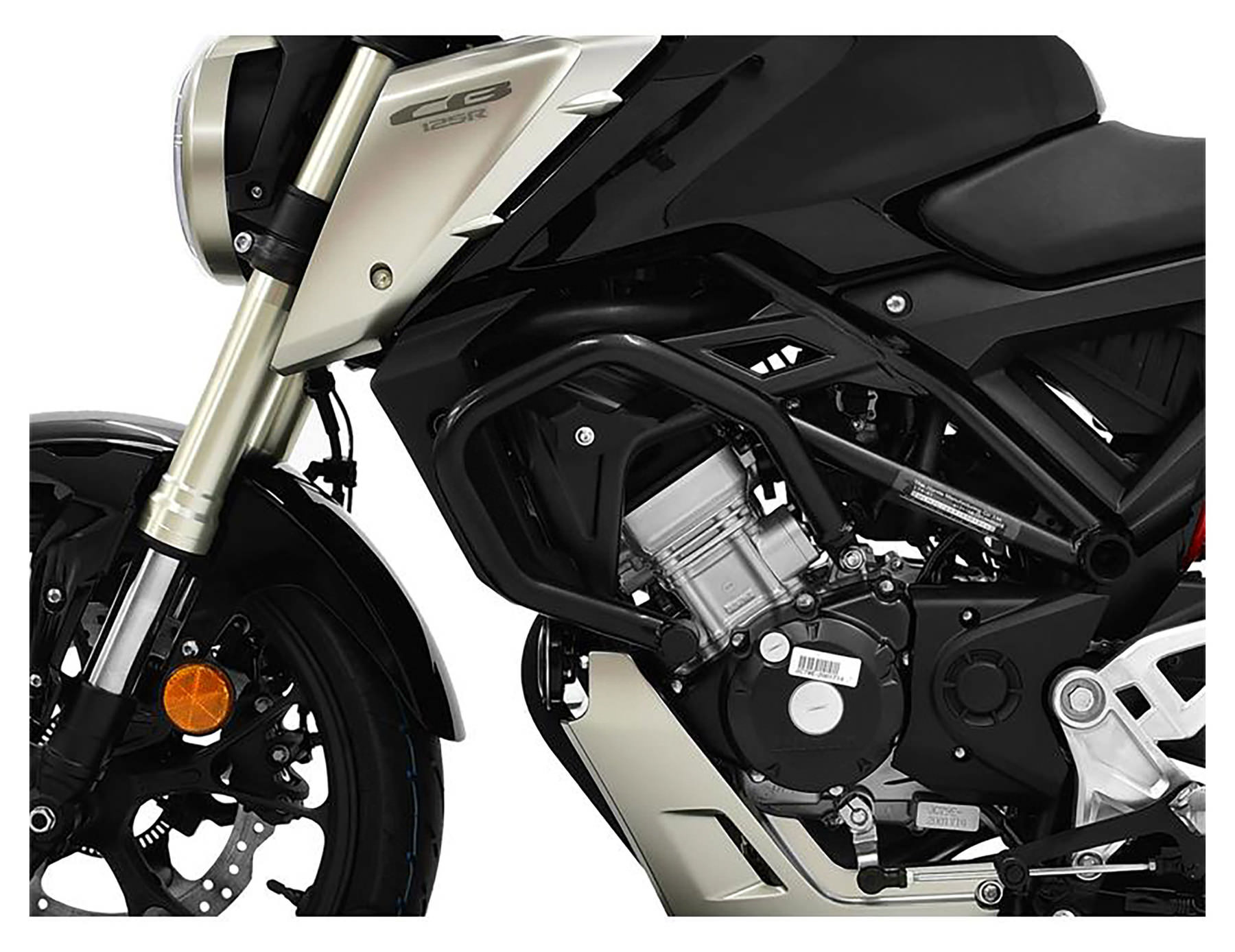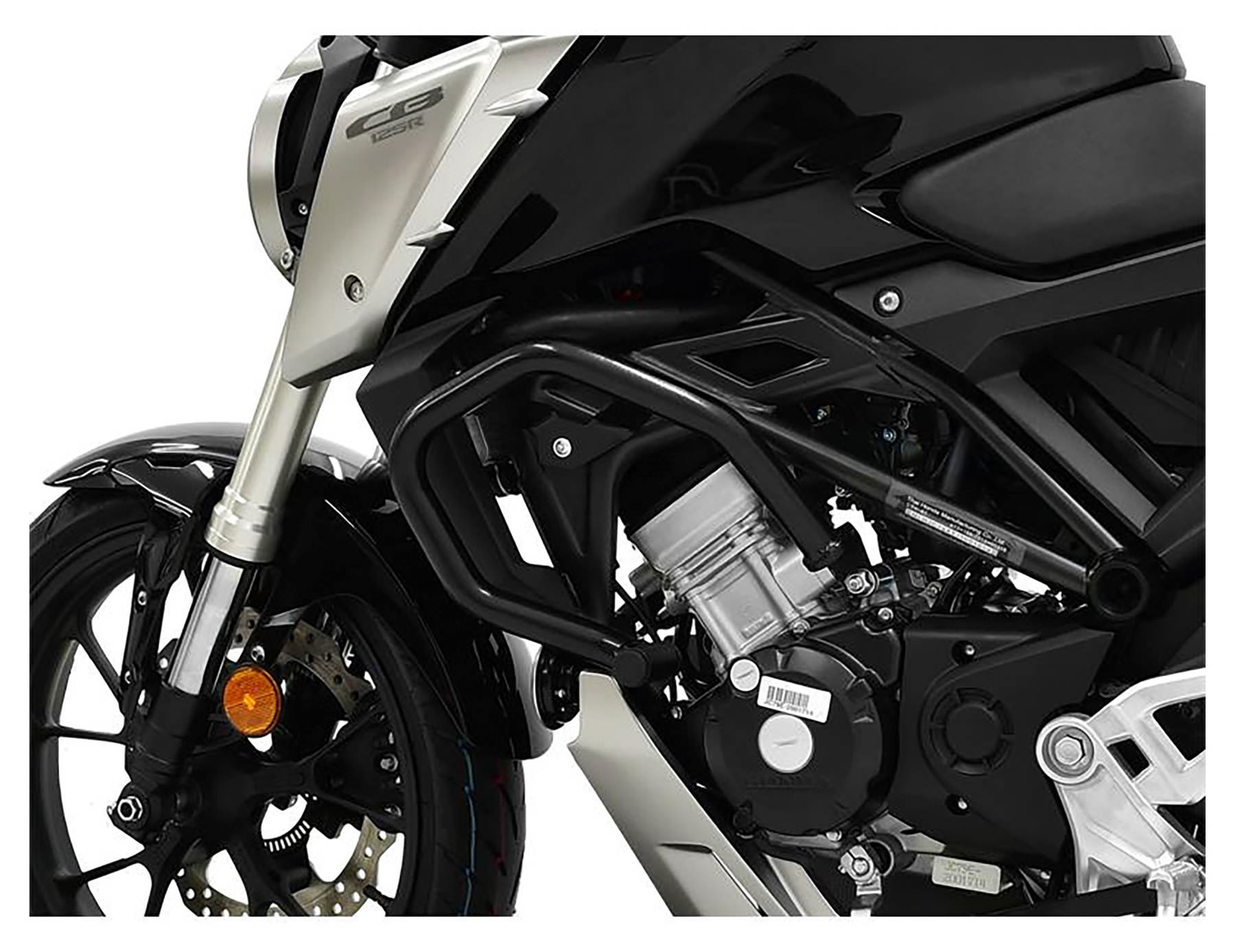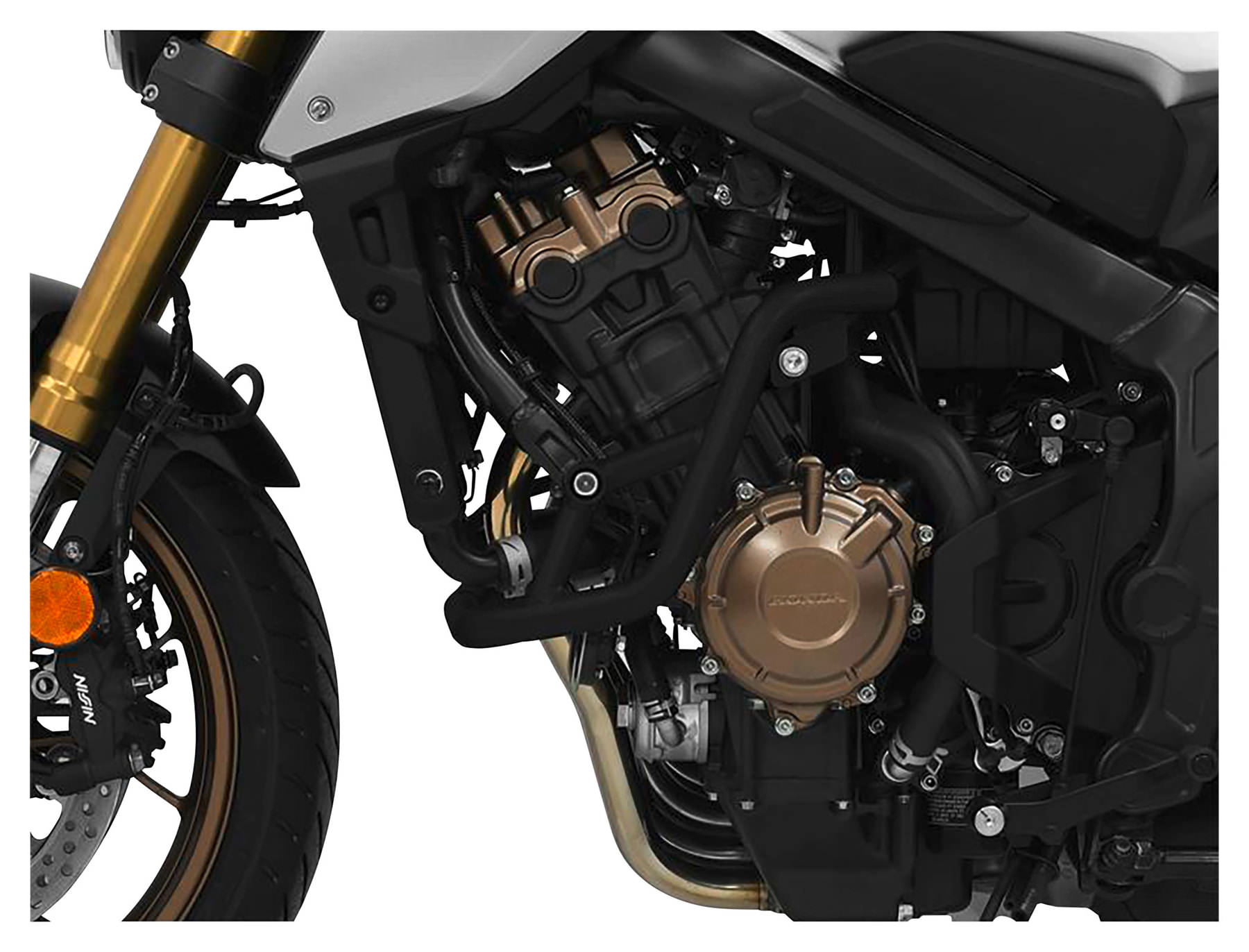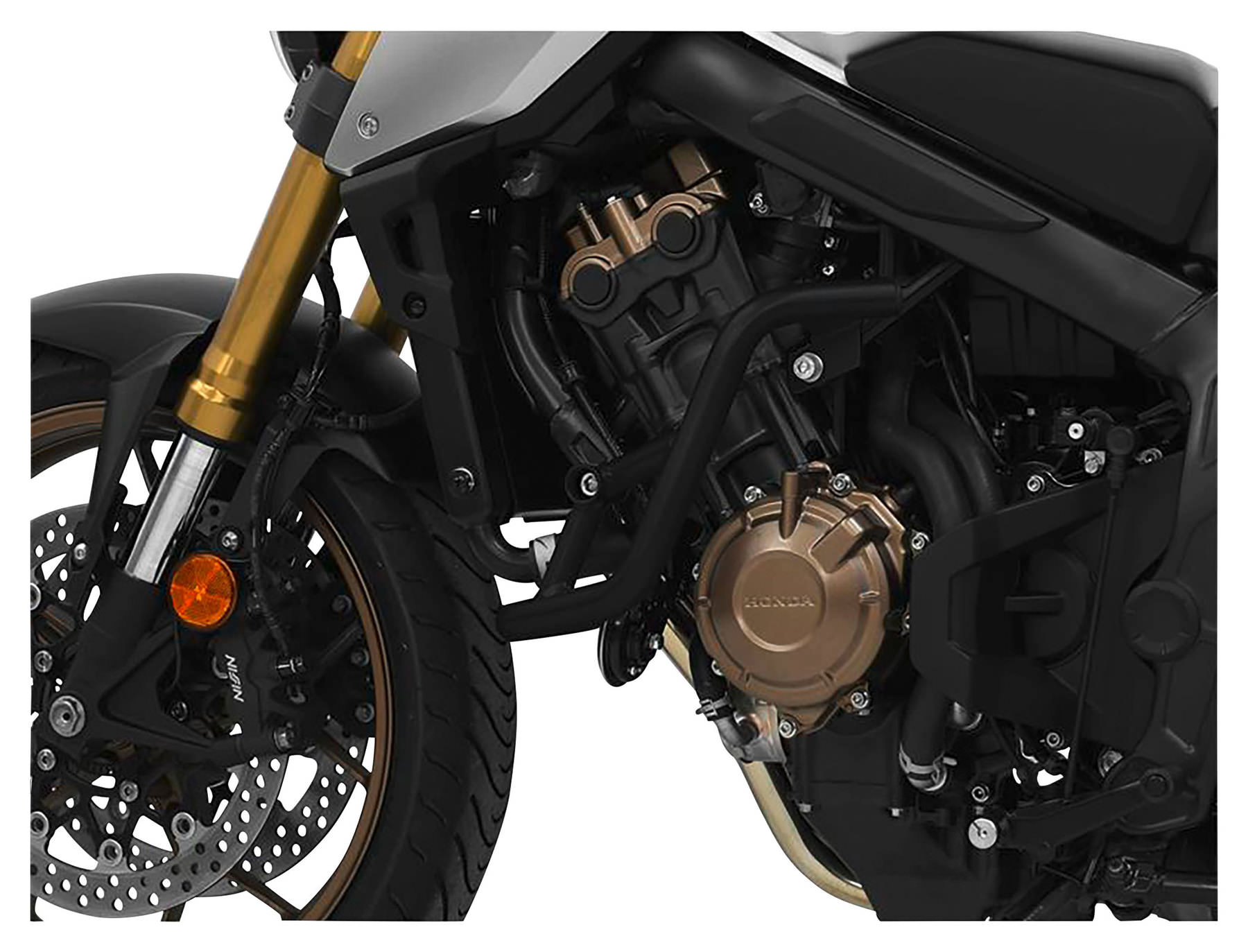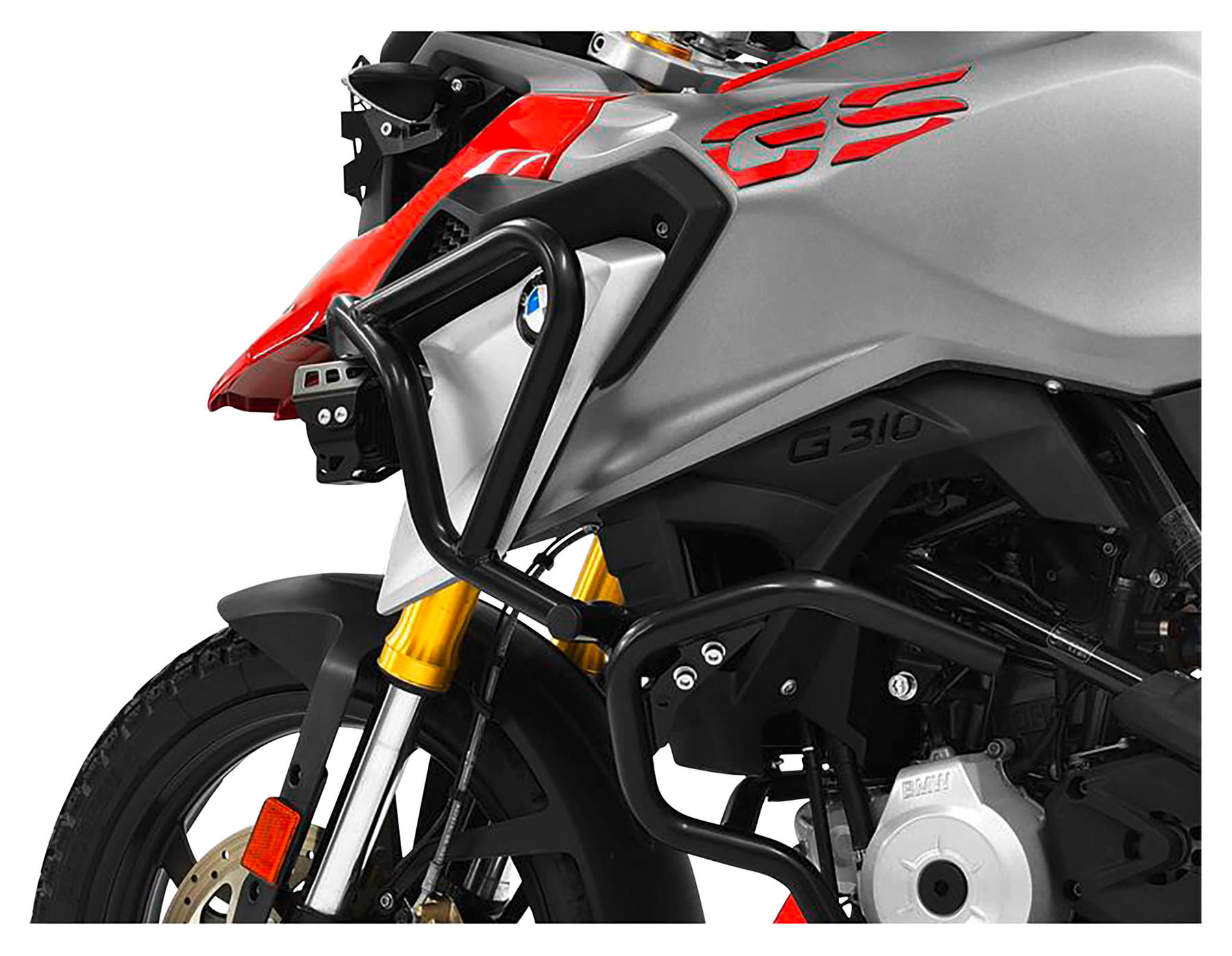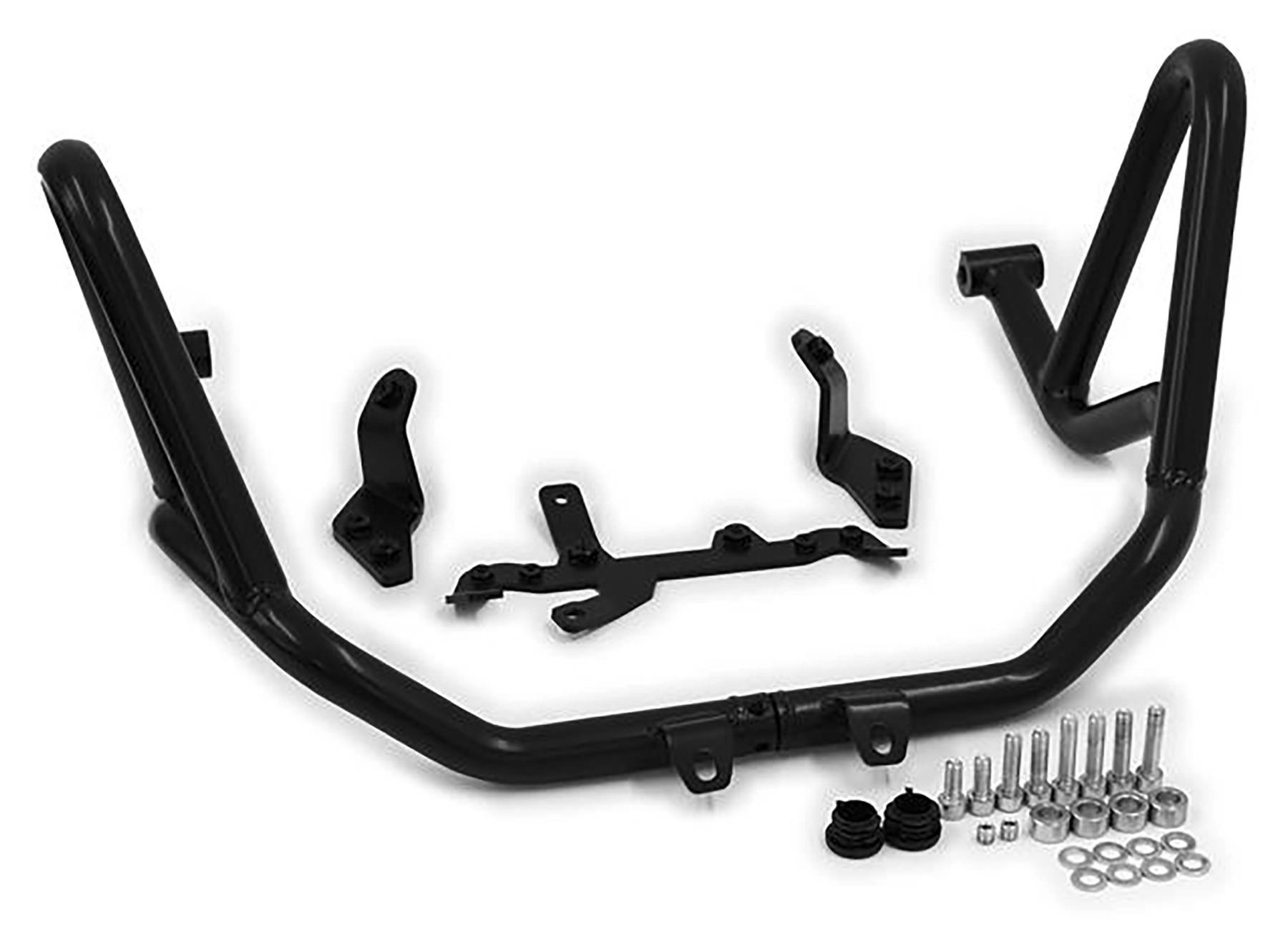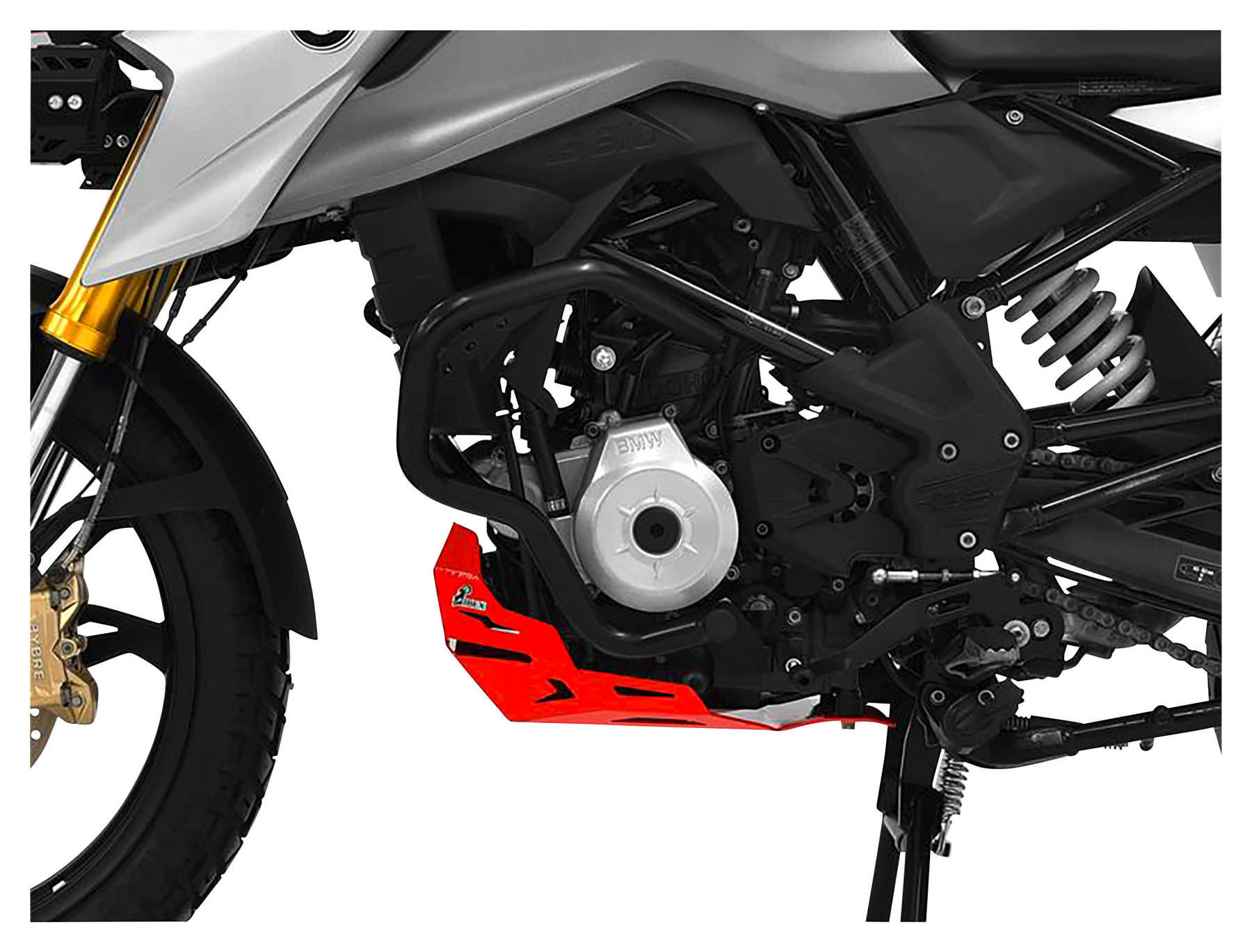 Zieger Crashbar in black
for various models
Unfortunately, this product is not compatible with this motorcycle.
Unfortunately, this product is not compatible with this motorcycle. You can find the right for the here: .
Free delivery on orders over €199.00
2 year return policy
Purchase on invoice
Fast Delivery
Go to currency converter
Please select the desired exchange rate* and enter an amount.
* The source of the exchange rate is the European Central Bank. (As at 22.01.2021). The exchange rate is for information purposes only; it does not provide binding prices for an exchange. In practice, for individual exchanges, the prices for buying and selling currencies can deviate to a greater or lesser extent from these rates – depending on the country, financial institution or bureau de change and also the method of payment. The conversion is given as an indication only.
Zieger Crashbar in black
for various models
Some people only buy safety bars or crash bars to enhance the look of their motorbike. Or else they use them for mounting additional fog lights or daytime running lights (DRL). But their actual purpose is to protect the engine and other parts of your motorcycle in the event of an accident, and that's much more important. Zieger crash bars satisfy all the requirements for protection, safety and great looks. What's more, they're extremely durable and weather-resistant.
You can check the database under "My Bike" or "All Versions" to find out whether rugged Zieger crash bars are available for your bike
Black, powder-coated
Optimum protection for important components (frame, tank & fairing)
A cross-connector between the two sides gives extra strength
No fairing elements need to be modified
Crash bar uses the original mounting points
Perfect fit
Stylish look
Easy installation
What's included

1 set of crash bars (right and left)
Fittings
Installation instructions
Manufacturer details: Zieger
Motorcycle accessories made in Saxony

When Frank Zieger designed and built his first license plate holder back in 2005, the notion of having his own highly successful company still seemed like a distant dream. A metalworker by trade and also a serious motorcycle rider, he simply wanted something better than what was on the market. And from there, things just took off. A one-off item turned into a mini series, and as demand grew, so too did the range of products. Today Zieger employs 28 people in Dresden and Pirna, and the trend is upwards. The license plate holder is still Zieger's best selling product, but his crash bars, rear racks, engine guard plates, paddock stands and many other accessories are enjoying huge popularity.
Product
Art. No.
Availability
Price
Actions
ZIEGER CRASH BAR - 125/200 DUKE (2011-16)BLK
10020387

The product will be ordered from the manufacturer for you. Depending on availability, longer delivery times are also possible. We'll let you know if that's the case. You can of course cancel your delivery at any time free of charge.

Available in 7-21 days

€116.00 1
ZIEGER CRASH BAR - 390 DUKE (2013-16) BLACK
10020388

The product will be ordered from the manufacturer for you. Depending on availability, longer delivery times are also possible. We'll let you know if that's the case. You can of course cancel your delivery at any time free of charge.

Available in 7-21 days

€116.00 1
ZIEGER CRASH BAR - CB1100 (2013-14) BLACK
10020319

The product will be ordered from the manufacturer for you. Depending on availability, longer delivery times are also possible. We'll let you know if that's the case. You can of course cancel your delivery at any time free of charge.

Available in 7-21 days

€135.00 1
ZIEGER CRASH BAR - CB125F 2014-16, BLACK
10020370

The product will be ordered from the manufacturer for you. Depending on availability, longer delivery times are also possible. We'll let you know if that's the case. You can of course cancel your delivery at any time free of charge.

Available in 7-21 days

€120.00 1
ZIEGER CRASH BAR - CB500F/X 2013-18, BLACK
10020371

The item is in stock and will be delivered in 2-4 working days. Note: Stocks are updated online every hour on working days from 7 a.m. to 8 p.m., so there is a good chance that the products are available if they appear online.

Available

€145.00 1
ZIEGER CRASH BAR - CB650F 2014-18/CB650R 19-
10020372

The product will be ordered from the manufacturer for you. Depending on availability, longer delivery times are also possible. We'll let you know if that's the case. You can of course cancel your delivery at any time free of charge.

Available in 7-21 days

€165.00 1
ZIEGER CRASH BAR - CBF1000/F 2009-11, BLACK
10020373

The product will be ordered from the manufacturer for you. Depending on availability, longer delivery times are also possible. We'll let you know if that's the case. You can of course cancel your delivery at any time free of charge.

Available in 7-21 days

€135.00 1
ZIEGER CRASH BAR - CBF1000/F 2012-16, BLACK
10020374

The product will be ordered from the manufacturer for you. Depending on availability, longer delivery times are also possible. We'll let you know if that's the case. You can of course cancel your delivery at any time free of charge.

Available in 7-21 days

€135.00 1
ZIEGER CRASH BAR - CBF600/S 2008-13, BLACK
10020375

The item is in stock and will be delivered in 2-4 working days. Note: Stocks are updated online every hour on working days from 7 a.m. to 8 p.m., so there is a good chance that the products are available if they appear online.

Available

€130.00 1
ZIEGER CRASH BAR - CRF1000L AFR.TWIN BLACK
10020376

The product will be ordered from the manufacturer for you. Depending on availability, longer delivery times are also possible. We'll let you know if that's the case. You can of course cancel your delivery at any time free of charge.

Available in 7-21 days

€170.00 1
ZIEGER CRASH BAR - ER-6N (2012-16), BLACK
10020382

The item is in stock and will be delivered in 2-4 working days. Note: Stocks are updated online every hour on working days from 7 a.m. to 8 p.m., so there is a good chance that the products are available if they appear online.

Available

€154.00 1
ZIEGER CRASH BAR - F700/800GS 2012-14, BLACK
10020296

The product will be ordered from the manufacturer for you. Depending on availability, longer delivery times are also possible. We'll let you know if that's the case. You can of course cancel your delivery at any time free of charge.

Available in 7-21 days

€170.00 1
ZIEGER CRASH BAR - F700/800GS 2015-17, BLACK
10020295

The product will be ordered from the manufacturer for you. Depending on availability, longer delivery times are also possible. We'll let you know if that's the case. You can of course cancel your delivery at any time free of charge.

Available in 7-21 days

€190.00 1
ZIEGER CRASH BAR - F800R (2015-19) BLACK
10020297

This product is available at week 7.
Current calendar week: 04

Available as of calendar week 7

€149.00 1
ZIEGER CRASH BAR - MULTISTRADA 1200/S 10-14
10020318

The product will be ordered from the manufacturer for you. Depending on availability, longer delivery times are also possible. We'll let you know if that's the case. You can of course cancel your delivery at any time free of charge.

Available in 7-21 days

€170.00 1
ZIEGER CRASH BAR - NC700/750S/X, BLACK
10020377

The item is in stock and will be delivered in 2-4 working days. Note: Stocks are updated online every hour on working days from 7 a.m. to 8 p.m., so there is a good chance that the products are available if they appear online.

Available

€165.00 1
ZIEGER CRASH BAR - R NINET 2013-19, BLACK
10020317

The item is in stock and will be delivered in 2-4 working days. Note: Stocks are updated online every hour on working days from 7 a.m. to 8 p.m., so there is a good chance that the products are available if they appear online.

Available

€200.00 1
ZIEGER CRASH BAR - R1100GS 2093-99, BLACK
10020298

The item is in stock and will be delivered in 2-4 working days. Note: Stocks are updated online every hour on working days from 7 a.m. to 8 p.m., so there is a good chance that the products are available if they appear online.

Available

€199.00 1
ZIEGER CRASH BAR - R1200GS 2004-12, BLACK
10020299

The product will be ordered from the manufacturer for you. Depending on availability, longer delivery times are also possible. We'll let you know if that's the case. You can of course cancel your delivery at any time free of charge.

Available in 7-21 days

€210.00 1
ZIEGER CRASH BAR - R1200GS 2013-18, BLACK

Important notes

Can only be used in combination with upper crash bar cladding (order number: 10020460).

10020463

The product will be ordered from the manufacturer for you. Depending on availability, longer delivery times are also possible. We'll let you know if that's the case. You can of course cancel your delivery at any time free of charge.

Available in 7-21 days

€210.00 1
ZIEGER CRASH BAR - R1200R 2006-14, BLACK
10020316

The item is in stock and will be delivered in 2-4 working days. Note: Stocks are updated online every hour on working days from 7 a.m. to 8 p.m., so there is a good chance that the products are available if they appear online.

Available

€179.00 1
ZIEGER CRASH BAR - TRANSALP XL700V 2007-13
10020378

The product will be ordered from the manufacturer for you. Depending on availability, longer delivery times are also possible. We'll let you know if that's the case. You can of course cancel your delivery at any time free of charge.

Available in 7-21 days

€170.00 1
ZIEGER CRASH BAR - VAR. KTM MODELS, BLACK
10020386

The product will be ordered from the manufacturer for you. Depending on availability, longer delivery times are also possible. We'll let you know if that's the case. You can of course cancel your delivery at any time free of charge.

Available in 7-21 days

€182.00 1
ZIEGER CRASH BAR - VERSYS 1000 (2012-14) BLK
10020383

The product will be ordered from the manufacturer for you. Depending on availability, longer delivery times are also possible. We'll let you know if that's the case. You can of course cancel your delivery at any time free of charge.

Available in 7-21 days

€179.00 1
ZIEGER CRASH BAR - VERSYS 650 (2015-19) BLK
10020384

The item is in stock and will be delivered in 2-4 working days. Note: Stocks are updated online every hour on working days from 7 a.m. to 8 p.m., so there is a good chance that the products are available if they appear online.

Available

€169.00 1
ZIEGER CRASH BAR - VFR1200X CROSSTOURER
10020379

The item is in stock and will be delivered in 2-4 working days. Note: Stocks are updated online every hour on working days from 7 a.m. to 8 p.m., so there is a good chance that the products are available if they appear online.

Available

€179.00 1
ZIEGER CRASH BAR - XJ-6 (2013-2016), BLACK
10020398

The product will be ordered from the manufacturer for you. Depending on availability, longer delivery times are also possible. We'll let you know if that's the case. You can of course cancel your delivery at any time free of charge.

Available in 7-21 days

€140.00 1
ZIEGER CRASH BAR - Z1000 (2010-13), BLACK
10020385

The product will be ordered from the manufacturer for you. Depending on availability, longer delivery times are also possible. We'll let you know if that's the case. You can of course cancel your delivery at any time free of charge.

Available in 7-21 days

€165.00 1
ZIEGER CRASHBAR - 125 DUKE 2017-, BLACK
10020456

The item is in stock and will be delivered in 2-4 working days. Note: Stocks are updated online every hour on working days from 7 a.m. to 8 p.m., so there is a good chance that the products are available if they appear online.

Available

€139.00 1
ZIEGER CRASHBAR - 1290 SUPER DUKE GT 16-19
10020453

The item is in stock and will be delivered in 2-4 working days. Note: Stocks are updated online every hour on working days from 7 a.m. to 8 p.m., so there is a good chance that the products are available if they appear online.

Available

€210.00 1
ZIEGER CRASHBAR - AFRICA TWIN 16-17 BAR
10020447

The product will be ordered from the manufacturer for you. Depending on availability, longer delivery times are also possible. We'll let you know if that's the case. You can of course cancel your delivery at any time free of charge.

Available in 7-21 days

€210.00 1
ZIEGER CRASHBAR - CB 125 R 18-, BLACK
10020488

The item is in stock and will be delivered in 2-4 working days. Note: Stocks are updated online every hour on working days from 7 a.m. to 8 p.m., so there is a good chance that the products are available if they appear online.

Available

€120.00 1
ZIEGER CRASHBAR - CB 650 R 19-20, BLACK
10020491

The item is in stock and will be delivered in 2-4 working days. Note: Stocks are updated online every hour on working days from 7 a.m. to 8 p.m., so there is a good chance that the products are available if they appear online.

Available

€172.00 1
ZIEGER CRASHBAR - COVER MT-07 TRACER 16-19
10020434

The item is in stock and will be delivered in 2-4 working days. Note: Stocks are updated online every hour on working days from 7 a.m. to 8 p.m., so there is a good chance that the products are available if they appear online.

Available

€160.00 1
ZIEGER CRASHBAR - CRF1000L TWIN ADV. SPORTS
10020497

The product will be ordered from the manufacturer for you. Depending on availability, longer delivery times are also possible. We'll let you know if that's the case. You can of course cancel your delivery at any time free of charge.

Available in 7-21 days

€169.95 1
ZIEGER CRASHBAR - DL 1000 V-STROM (2014-19)
10020391

The item is in stock and will be delivered in 2-4 working days. Note: Stocks are updated online every hour on working days from 7 a.m. to 8 p.m., so there is a good chance that the products are available if they appear online.

Available

€180.00 1
ZIEGER CRASHBAR - DL 650 V-STROM (2011-19)
10020392

The item is in stock and will be delivered in 2-4 working days. Note: Stocks are updated online every hour on working days from 7 a.m. to 8 p.m., so there is a good chance that the products are available if they appear online.

Available

€160.00 1
ZIEGER CRASHBAR - F 850 GS 18-20, COVER
10020482

The item is in stock and will be delivered in 2-4 working days. Note: Stocks are updated online every hour on working days from 7 a.m. to 8 p.m., so there is a good chance that the products are available if they appear online.

Available

€190.00 1
ZIEGER CRASHBAR - G 310 GS 17-19, BLACK

Important notes

Can only be used in combination with upper crash bar cladding (order number: 10020492).

10020495

The product will be ordered from the manufacturer for you. Depending on availability, longer delivery times are also possible. We'll let you know if that's the case. You can of course cancel your delivery at any time free of charge.

Available in 7-21 days

€149.00 1
ZIEGER CRASHBAR - G 310 GS 17-19, COVRER

Important notes

Can only be used in combination with lower crash bar (order number: 10020495).

10020492

The product will be ordered from the manufacturer for you. Depending on availability, longer delivery times are also possible. We'll let you know if that's the case. You can of course cancel your delivery at any time free of charge.

Available in 7-21 days

€149.00 1
ZIEGER CRASHBAR - G 310 R 17-19, BLACK
10020470

The product will be ordered from the manufacturer for you. Depending on availability, longer delivery times are also possible. We'll let you know if that's the case. You can of course cancel your delivery at any time free of charge.

Available in 7-21 days

€149.00 1
ZIEGER CRASHBAR - KTM 790 DUKE 18-, BLACK
10020479

This product is available at week 5.
Current calendar week: 04

Available as of calendar week 5

€190.00 1
ZIEGER CRASHBAR - KTM 790 DUKE 18-, BLACK
10020472

The product will be ordered from the manufacturer for you. Depending on availability, longer delivery times are also possible. We'll let you know if that's the case. You can of course cancel your delivery at any time free of charge.

Available in 7-21 days

€179.00 1
ZIEGER CRASHBAR - MT-07 TRACER 16-19, BLACK
10020397

The item is in stock and will be delivered in 2-4 working days. Note: Stocks are updated online every hour on working days from 7 a.m. to 8 p.m., so there is a good chance that the products are available if they appear online.

Available

€160.00 1
ZIEGER CRASHBAR - MT-09 TRACER 15-17, BLACK
10020396

The item is in stock and will be delivered in 2-4 working days. Note: Stocks are updated online every hour on working days from 7 a.m. to 8 p.m., so there is a good chance that the products are available if they appear online.

Available

€170.00 1
ZIEGER CRASHBAR - MULTISTRADA 1200 15- BLAC
10020439

The product will be ordered from the manufacturer for you. Depending on availability, longer delivery times are also possible. We'll let you know if that's the case. You can of course cancel your delivery at any time free of charge.

Available in 7-21 days

€200.00 1
ZIEGER CRASHBAR - MULTISTRADA 950 17- BLACK
10020442

The product will be ordered from the manufacturer for you. Depending on availability, longer delivery times are also possible. We'll let you know if that's the case. You can of course cancel your delivery at any time free of charge.

Available in 7-21 days

€200.00 1
ZIEGER CRASHBAR - R 1150 GS 99-04, BLACK
10020451

The item is in stock and will be delivered in 2-4 working days. Note: Stocks are updated online every hour on working days from 7 a.m. to 8 p.m., so there is a good chance that the products are available if they appear online.

Available

€210.00 1
ZIEGER CRASHBAR - R 1200 GS 08-12, BLACK

Important notes

This fairing bracket only fits in combination with the motor protection bracket!

10020436

The item is in stock and will be delivered in 2-4 working days. Note: Stocks are updated online every hour on working days from 7 a.m. to 8 p.m., so there is a good chance that the products are available if they appear online.

Available

€185.00 1
ZIEGER CRASHBAR - R 1200 GS 13-18, COVER

Important notes

Only usable in combination with lower crash bar (order number: 100020463)

10020460

The product will be ordered from the manufacturer for you. Depending on availability, longer delivery times are also possible. We'll let you know if that's the case. You can of course cancel your delivery at any time free of charge.

Available in 7-21 days

€185.00 1
ZIEGER CRASHBAR - R 1200 R 15-, BLACK
10020485

The product will be ordered from the manufacturer for you. Depending on availability, longer delivery times are also possible. We'll let you know if that's the case. You can of course cancel your delivery at any time free of charge.

Available in 7-21 days

€200.00 1
ZIEGER CRASHBAR - TIGER 1050 06-18, BLACK
10020393

The product will be ordered from the manufacturer for you. Depending on availability, longer delivery times are also possible. We'll let you know if that's the case. You can of course cancel your delivery at any time free of charge.

Available in 7-21 days

€160.00 1
ZIEGER CRASHBAR - TIGER 800/XC 10-18, BLACK
10020394

The item is in stock and will be delivered in 2-4 working days. Note: Stocks are updated online every hour on working days from 7 a.m. to 8 p.m., so there is a good chance that the products are available if they appear online.

Available

€170.00 1
ZIEGER CRASHBAR - TIGER EXPLORER 1200 12-16
10020395

The product will be ordered from the manufacturer for you. Depending on availability, longer delivery times are also possible. We'll let you know if that's the case. You can of course cancel your delivery at any time free of charge.

Available in 7-21 days

€189.00 1
ZIEGER CRASHBAR - VAR. KTM MODELS, BLACK
10020390

The item is in stock and will be delivered in 2-4 working days. Note: Stocks are updated online every hour on working days from 7 a.m. to 8 p.m., so there is a good chance that the products are available if they appear online.

Available

€160.00 1
ZIEGER CRASHBAR - VARIOUS MODELS, BLACK
10020476

The item is in stock and will be delivered in 2-4 working days. Note: Stocks are updated online every hour on working days from 7 a.m. to 8 p.m., so there is a good chance that the products are available if they appear online.

Available

€140.00 1
ZIEGER CRASHBAR - VERSYS 1000 15-, BLACK
10020449

The product will be ordered from the manufacturer for you. Depending on availability, longer delivery times are also possible. We'll let you know if that's the case. You can of course cancel your delivery at any time free of charge.

Available in 7-21 days

€179.00 1
ZIEGER CRASHBAR - VFR 800 X CROSSRUNNER
10020432

The product will be ordered from the manufacturer for you. Depending on availability, longer delivery times are also possible. We'll let you know if that's the case. You can of course cancel your delivery at any time free of charge.

Available in 7-21 days

€189.00 1
ZIEGER CRASHBAR - X-ADV 2017-, BLACK
10020468

The item is in stock and will be delivered in 2-4 working days. Note: Stocks are updated online every hour on working days from 7 a.m. to 8 p.m., so there is a good chance that the products are available if they appear online.

Available

€159.00 1
ZIEGER CRASHBAR - XT1200Z SUPER TENERE 16-
10020467

The product will be ordered from the manufacturer for you. Depending on availability, longer delivery times are also possible. We'll let you know if that's the case. You can of course cancel your delivery at any time free of charge.

Available in 7-21 days

€220.00 1
ZIEGER CRASHBAR - Z 650 17-19, BLACK
10020437

The product will be ordered from the manufacturer for you. Depending on availability, longer delivery times are also possible. We'll let you know if that's the case. You can of course cancel your delivery at any time free of charge.

Available in 7-21 days

€159.00 1
ZIEGER CRASHBAR - Z 900 2017-, BLACK
10020458

The product will be ordered from the manufacturer for you. Depending on availability, longer delivery times are also possible. We'll let you know if that's the case. You can of course cancel your delivery at any time free of charge.

Available in 7-21 days

€170.00 1