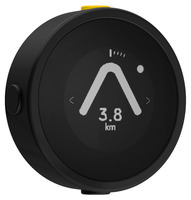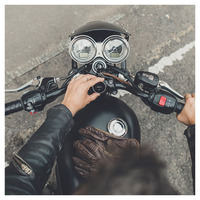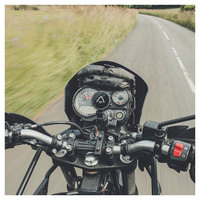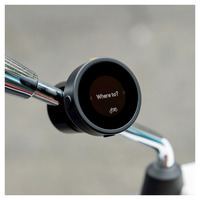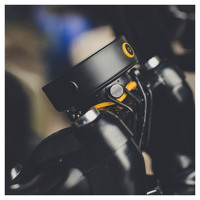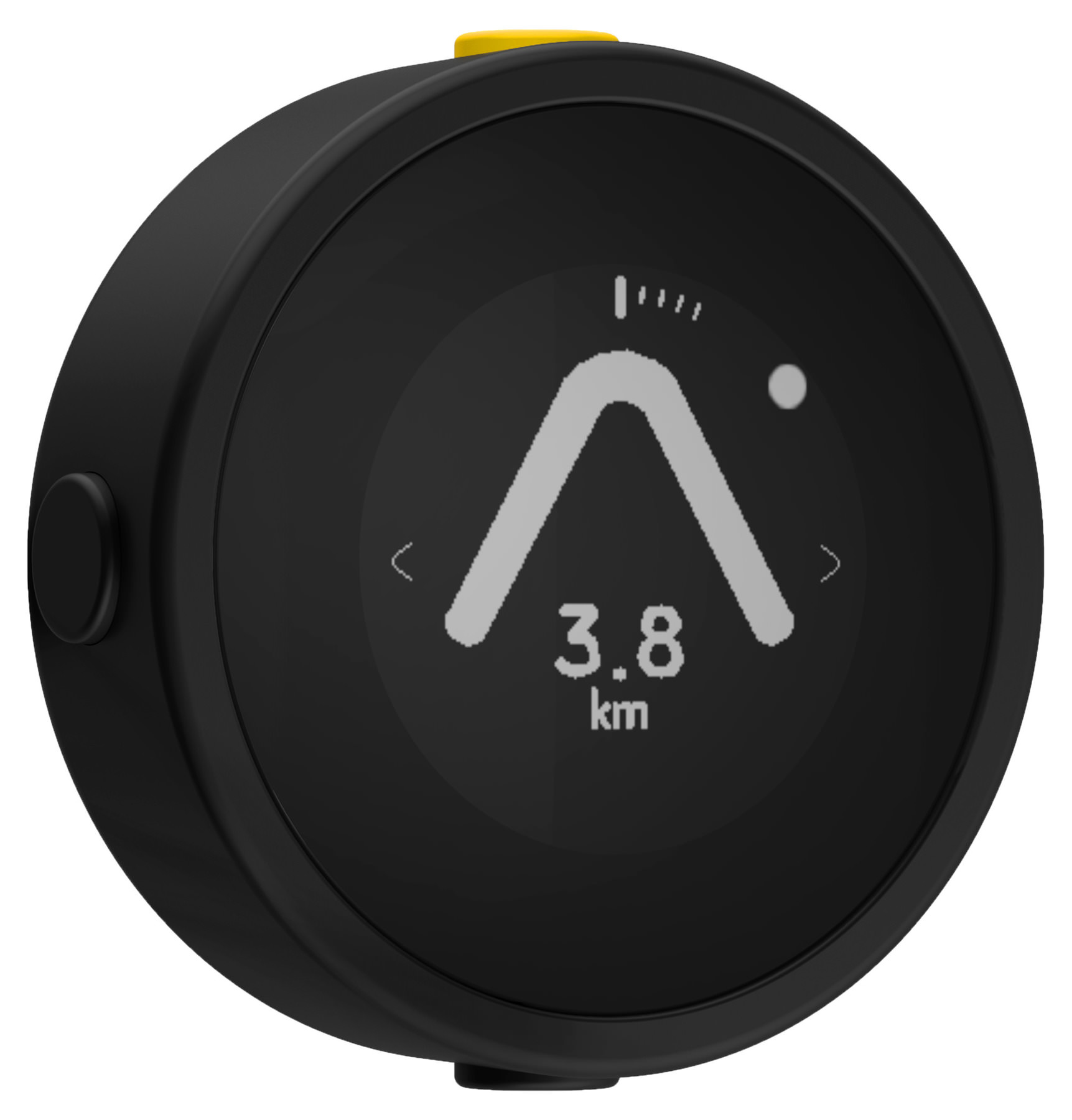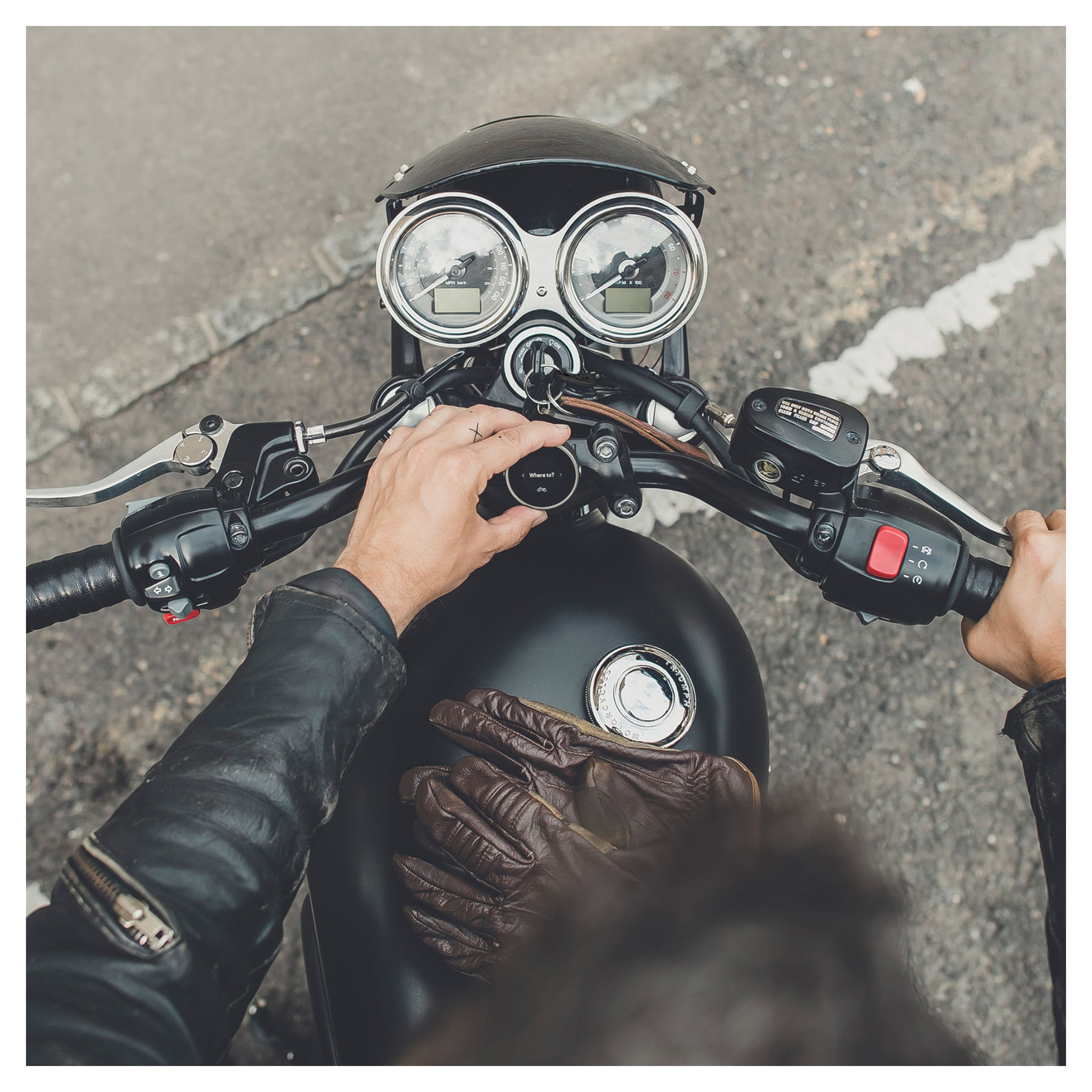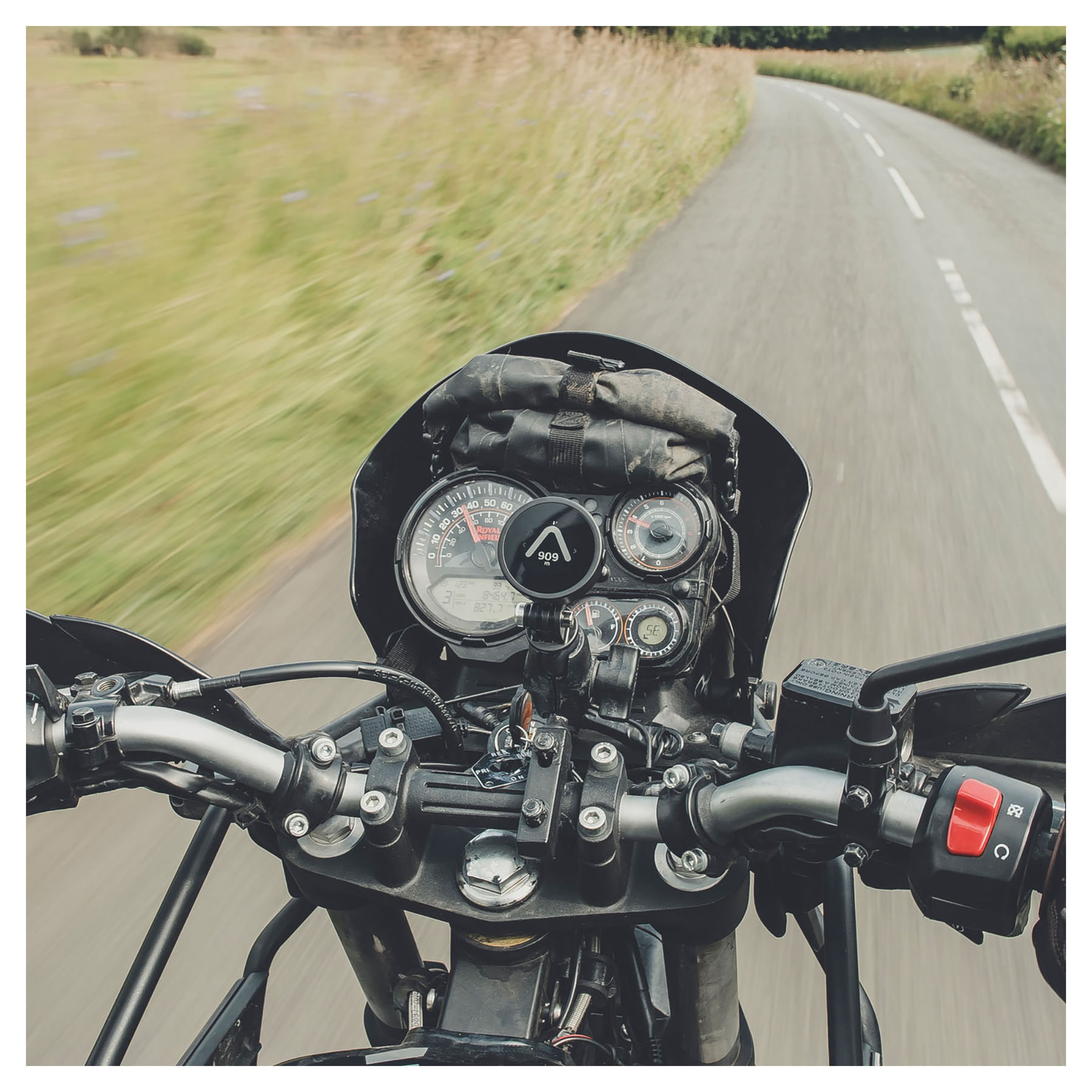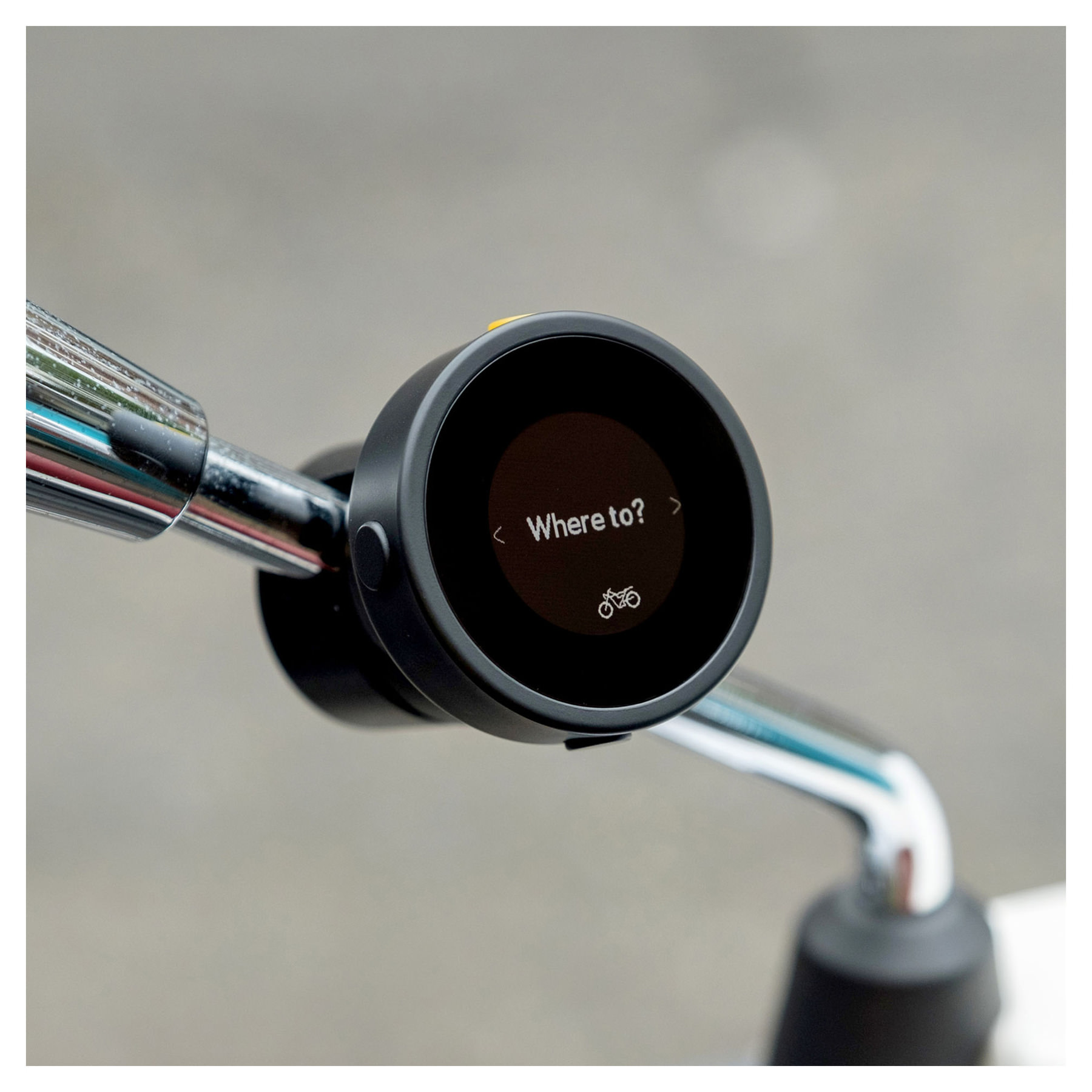 BEELINE MOTO BLACK
NAVIGATION SYSTEM
You have placed the following items in the shopping basket:
BEELINE MOTO BLACK
NAVIGATION SYSTEM
You want a fast and easy to use navigation system that takes you directly to your destination. The Beeline *Moto* with its award-winning, pure industrial design was developed exactly for these requirements. It looks like an additional round instrument and has so no resemblance to conventional signposts. However, the intuitive, easy-to-understand navigation interface makes it very easy for you to follow the *Moto*. Whether directly from A to B or via C, D, E with a detour to F or even a spontaneous change of route on your part. Beeline's crystal clear outdoor display allows you to navigate in any situation at first glance. You set your destination (and any waypoints) via the Beeline app on your smartphone, connect both devices, and the smart compass arrow then shows you precise direction as well as airline distance.
fits all motorcycles and scooters
waterproof and shockproof
displays two navigation modes "route" or "compass
four buttons (glove friendly)
diameter of the active area: 30 mm
worldwide coverage (Google Maps)
record & share rides
Strava integration & GPX import
automatic backlight for night riding
lifetime app and firmware updates
App supports the following languages: English, German, French and Japanese
Material: TPU, silicone rubber, ABS plastic & glass
Mobile Phone Requirements:
iPhone - iOS 9.2 and above OR Android phone with Google Play - 7.0 Nougat and above.
Bluetooth 4.0 capability required
Battery
Capacity: 400 mAh
Battery operating time: without backlight: approx. 30 hours - with backlight: approx. 10 hours - mixed: approx. 20 hours
Battery life in standby: 2-3 months
Micro USB charging
Scope of delivery:
1 x navigation device BEELINE *Moto* in black.
1 x Navigation holder *Sticky Pad*.
1 x Navigation mount *Universal strap mount*.
1 x USB charging cable
WEEE-Reg.Nr.: DE 99372979
Manufacturer details: Beeline

The company Beeline, based in London, was founded in 2015. Already in 2015, the first device for bicycles came on the market with the name Beeline *Velo*. In 2017, the Beeline *Moto* version for motorcycles followed. Beeline works with a specially developed Beeline app for smartphones (Android/iOS). It also offers various mounts, a charger and bag, and other accessories. The strength of the Beeline navigation lies in the reduction to the essentials in the display presentation while driving and in the very simple operation. All so you can have a better, more focused driving experience. Beyond business, Beeline is committed to social issues, sustainability and health.

Bluetooth is a wireless technology standard for exchanging data over short and medium distances.
Write a review for BEELINE MOTO BLACK
We offer you the opportunity to rate products purchased from Louis and to share your experiences with them publicly.

To ensure that your objective and truthful report will be really beneficial to all readers, please observe the following rules.


Please only rate products that you have personally used for their intended purpose.
Please give reasons for your positive and negative criticisms. Only then will they benefit other customers and allow us to improve the product if necessary.
Please don't copy content that has already been published elsewhere. It's your personal experience which counts.
Data protection: Please don't include your own and other people's addresses, telephone numbers or URLs or even the names of third parties (people as well as companies) in your review.
In your product review, please don't make comparisons with third party product ranges. Regardless of whether you judge these positively or negatively, you, or we as operators of this online shop, would be violating competition law.
Fair play: Please follow these rules so that we don't have to shorten or delete your rating.
Your product rating has been saved. It will be displayed in a few minutes
Your previous input will be lost!
Do you really want to cancel your entry?
+400 brands
2-year right of return
Fast delivery
Worldwide shipping