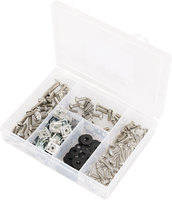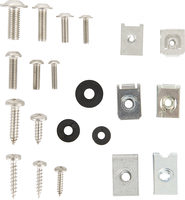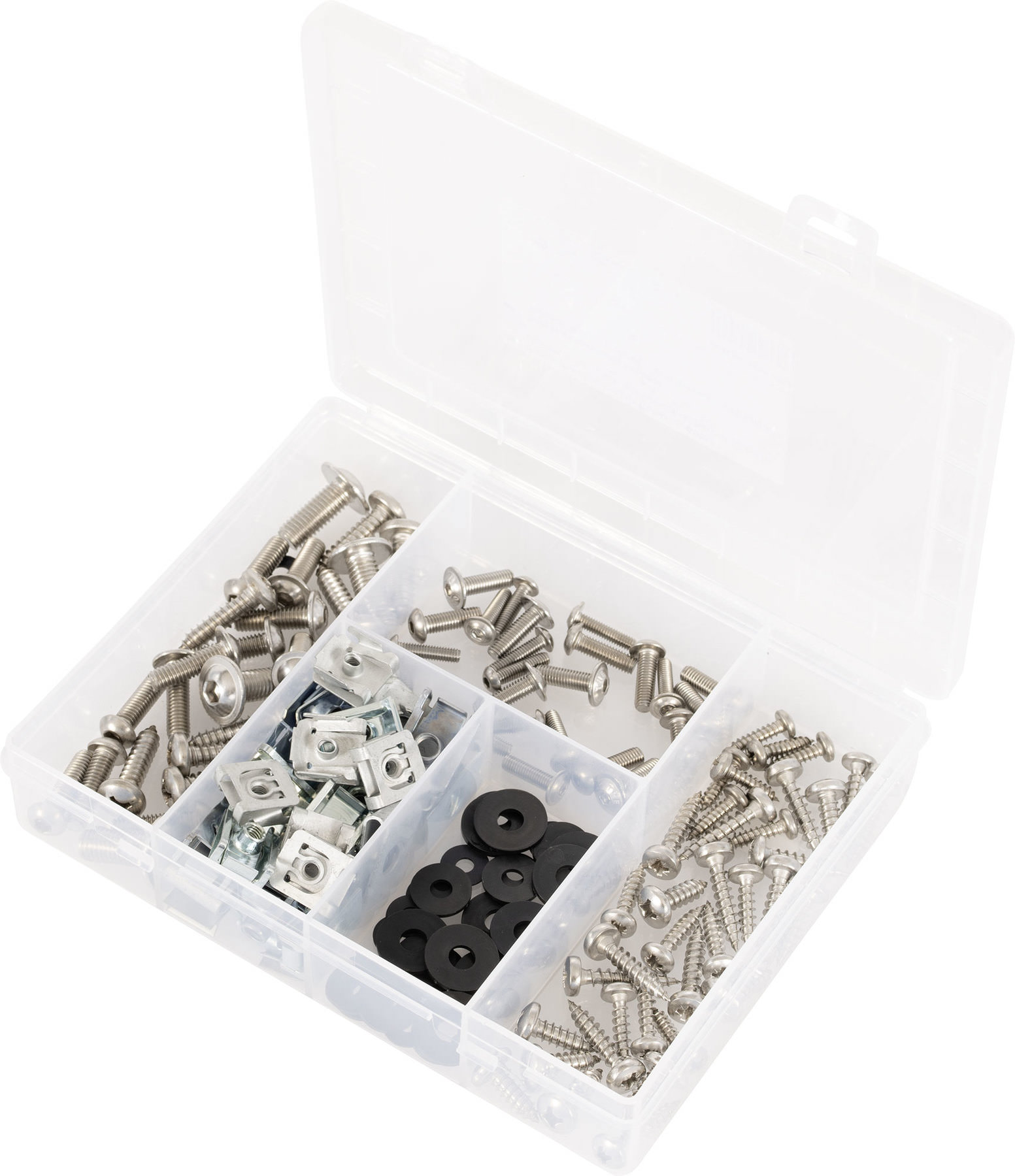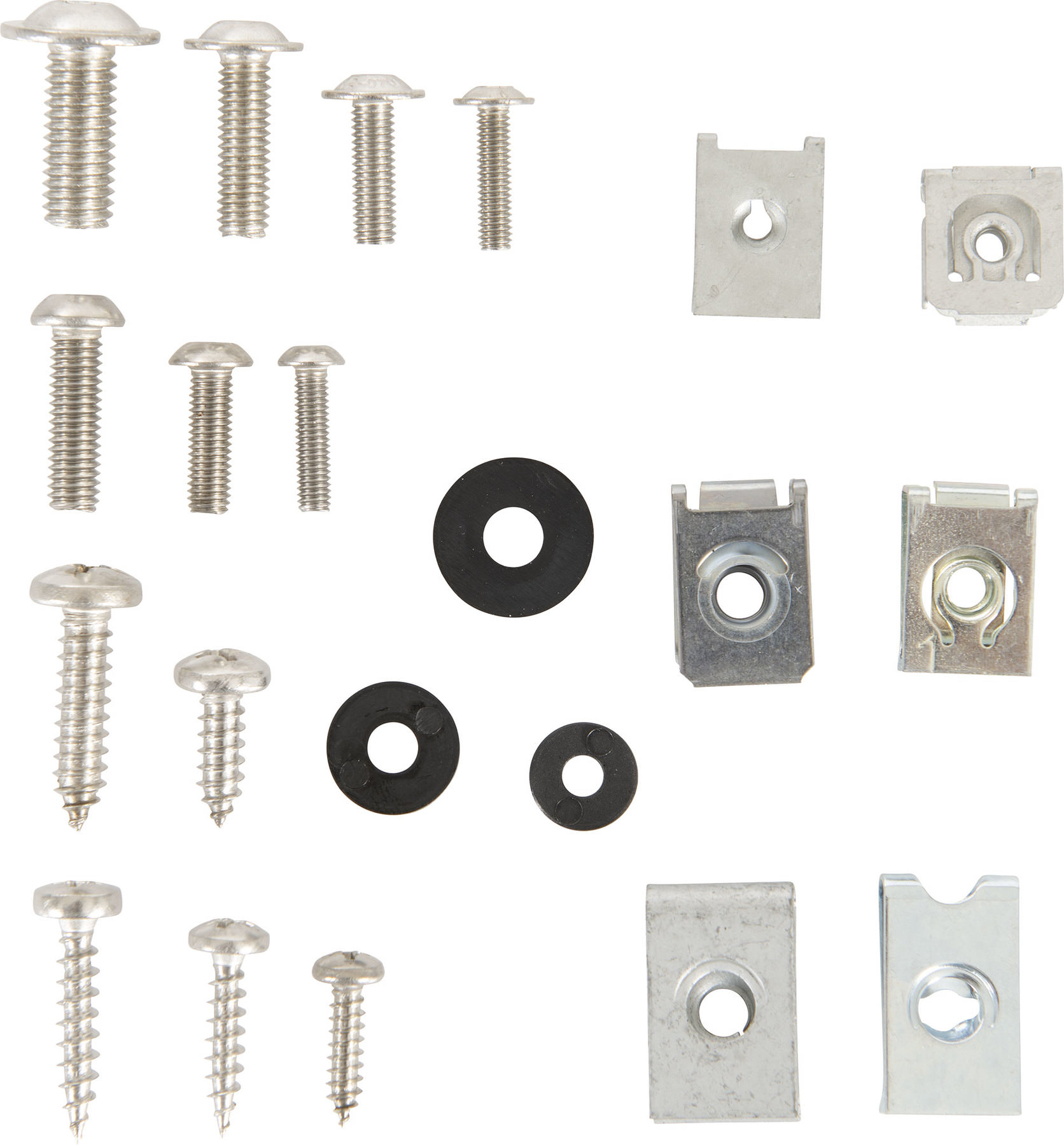 You have placed the following items in the shopping basket:
SCREW ASSORTMENT
147-PC.
If you ever lose a screw or bolt from your scooter's fairing, engine cover, seat mount or any other component, don't panic. In this large set of spare screws, you'll quickly find what you're looking for. And that's how it should be.

Comprises:
6 oval-head screws ISO 7380 / A2 in each of sizes M4x16 mm, M5x16 mm, M6x20 mm
6 oval-head screws ISO 7380 / A2 with flange in each of sizes M4x16 mm, M5x16 mm, M6x20 mm
4 oval-head screws ISO 7380 with flange in M8x20 mm
10 large-diameter washers, plastic/black DIN 9021 in each of diameters M4/12 mm, M5/15 mm, M6/18 mm
8 oval-head self-tapping screws DIN 7981 A2 in each of sizes 4.2x16 mm, 5.5x16 mm, 6.3x25 mm
10 screws for plastic, cross-head A2 in each of sizes 4.5x20 mm, 5.0x25 mm
5 snap nuts for self-tapping screws, black galvanised steel in each of sizes 4.2 mm, 5.5 mm, 6.3 mm
6 speed nuts for threaded screws, black galvanised steel in each of sizes M4, M5, M6
Manufacturer details: Louis

It all began with a small motorcycle workshop in Hamburg. Since then, Louis has become Europe's largest motorcycle and leisure retailer. And even now, after more than three quarters of a century, we at Louis are no less passionate about life on two wheels.
Write a review for SCREW ASSORTMENT
We offer you the opportunity to rate products purchased from Louis and to share your experiences with them publicly.

To ensure that your objective and truthful report will be really beneficial to all readers, please observe the following rules.


Please only rate products that you have personally used for their intended purpose.
Please give reasons for your positive and negative criticisms. Only then will they benefit other customers and allow us to improve the product if necessary.
Please don't copy content that has already been published elsewhere. It's your personal experience which counts.
Data protection: Please don't include your own and other people's addresses, telephone numbers or URLs or even the names of third parties (people as well as companies) in your review.
In your product review, please don't make comparisons with third party product ranges. Regardless of whether you judge these positively or negatively, you, or we as operators of this online shop, would be violating competition law.
Fair play: Please follow these rules so that we don't have to shorten or delete your rating.
Your product rating has been saved. It will be displayed in a few minutes
Your previous input will be lost!
Do you really want to cancel your entry?
+400 brands
2-year right of return
Fast delivery
Worldwide shipping