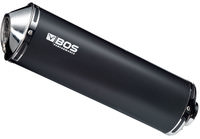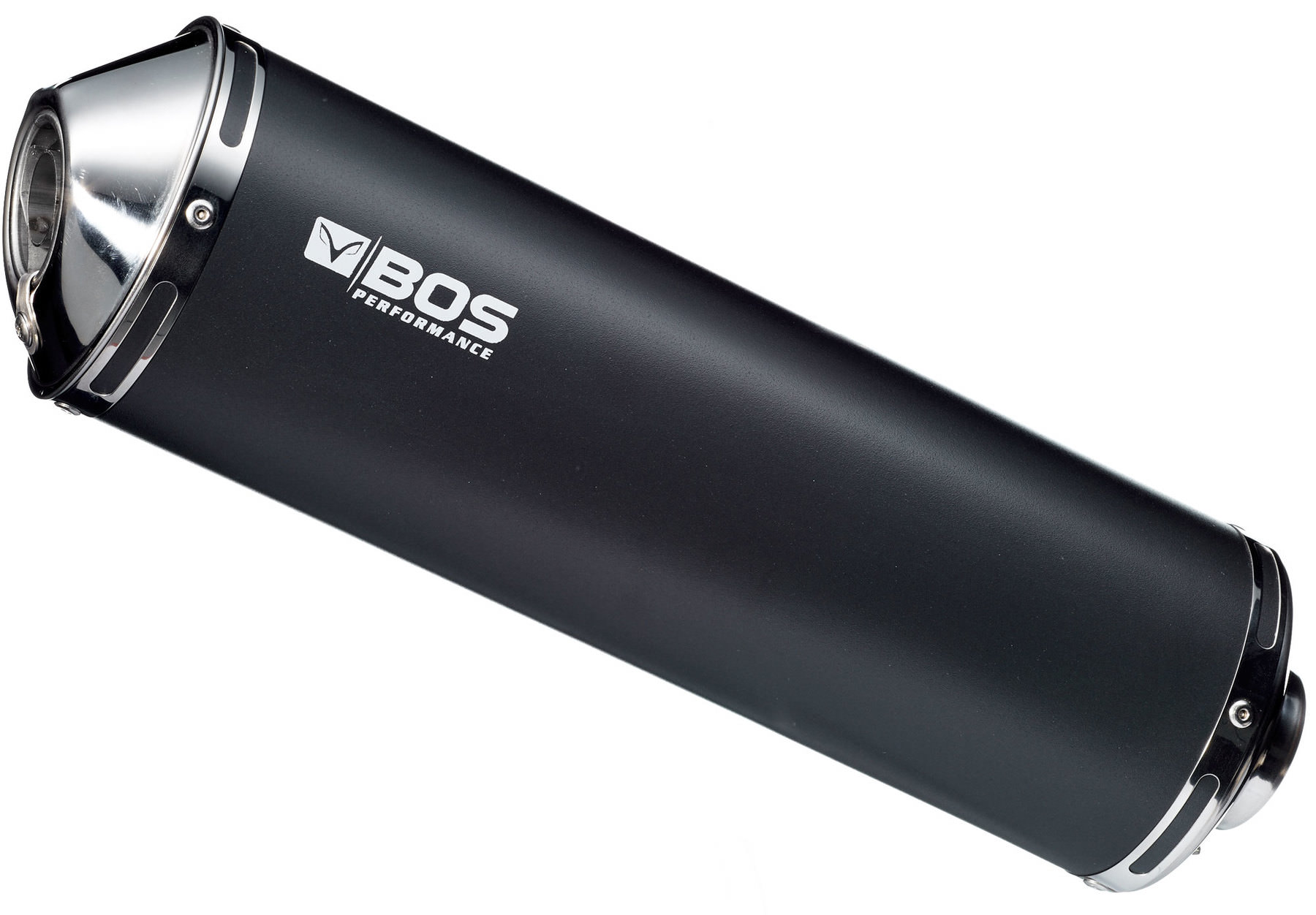 BOS *OVAL* SILENCER BLACK
BOS *OVAL* SILENCER BLACK
BOS *OVAL* SILENCER BLACK
GTR1400 2007- E-MARK
Important notes
Design: Slip-on 4-1
Catalytic converter is not included; original cat is no longer used.
Standard version is oval
You have placed the following items in the shopping basket:
BOS *OVAL* SILENCER BLACK
GTR1400 2007- E-MARK
BOS Exhausts - a name with a worldwide reputation for rear silencers and exhaust systems. So too the characteristic "BOS sound", which is very balanced, deep and "muffled". In the 50 years and more since the company was established in the Netherlands, BOS has accumulated vast experience in both racing and road bikes. And that shows in every BOS product, such as the oval silencer, made of matt black stainless steel.
Stainless steel sleeve in matt black
Classic oval shape
Distinctive muffled BOS sound
Length of silencer varies from 25 cm to 45 cm, depending on motorcycle model. You can find the exact length under "Important information".
As a slip-on with connecting pipe, suitable for fitting to the original manifold or front silencer.
EC type-approved
Includes all parts required for replacing the original rear silencer.
BOS rear silencers are renowned for their superb fit and excellent engineering. Every exhaust system is tested on a dynamometer to ensure that it boosts performance and also produces the legendary BOS sound. The superb design blends perfectly with the lines of your motorcycle. Every rear silencer is assembled by hand to ensure top quality and perfect fit.

All the developments and years of experience from the world of motorbike racing go into the production process.

Information about the shape and design can be found under "Important information".
List of compatible motorcycles
Manufacturer details: BOS Auspuff

Performance Exhaust Systems

Based in the Netherlands, BOS is a family business that has specialised in the design and manufacture of motorcycle exhaust systems for over 50 years now. All the developments and years of experience from the world of motorbike racing go into the production process. Only the best materials are used, together with state-of-the-art technology. In 1994, BOS became the first company to homogolate an absorption silencer in conjunction with a dB killer for EU approval. This system and the unmistakable muffled, throaty BOS sound is now available for many motorbike models.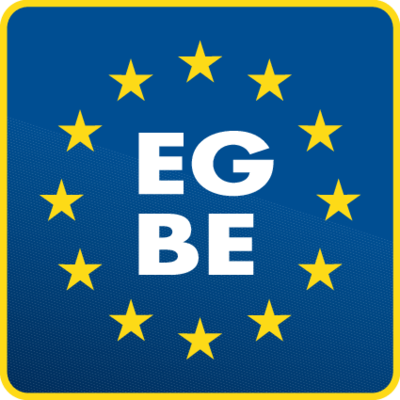 Modern vehicle accessories of different types now frequently carry an "E" approval mark valid throughout Europe. This "E" mark, which is made up of a combination of letters and numbers, is clearly displayed on the product and shows the application tested, the country in which testing was carried out and, where appropriate, the vehicle type to which approval applies. EC type approvals for exhaust systems, for example, are always issued for a specific vehicle type, whereas in the case of lighting, they apply to an entire group of vehicles, e.g. motorcycles.
This certification mark is the sole proof of legality stipulated by law, i.e. no written report or entry in the vehicle documents by a TÜV (German Technical Inspection Association) test centre is required. However, when it comes to installing accessories, the relevant guidelines of the Road Traffic Licensing Regulations (StvZO) must always be observed.
At a roadside check or a TÜV vehicle inspection, the registered keeper is only required to show the "E" mark. It is then up to the official in charge whether to check the mark with the Federal Motor Transport Authority (KBA) in Flensburg (or equivalent type approval authority in other countries), which is able to decode all certification marks.
The ratings will be available to you again soon.
+400 brands
2-year right of return
Fast delivery
Worldwide shipping