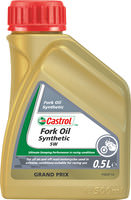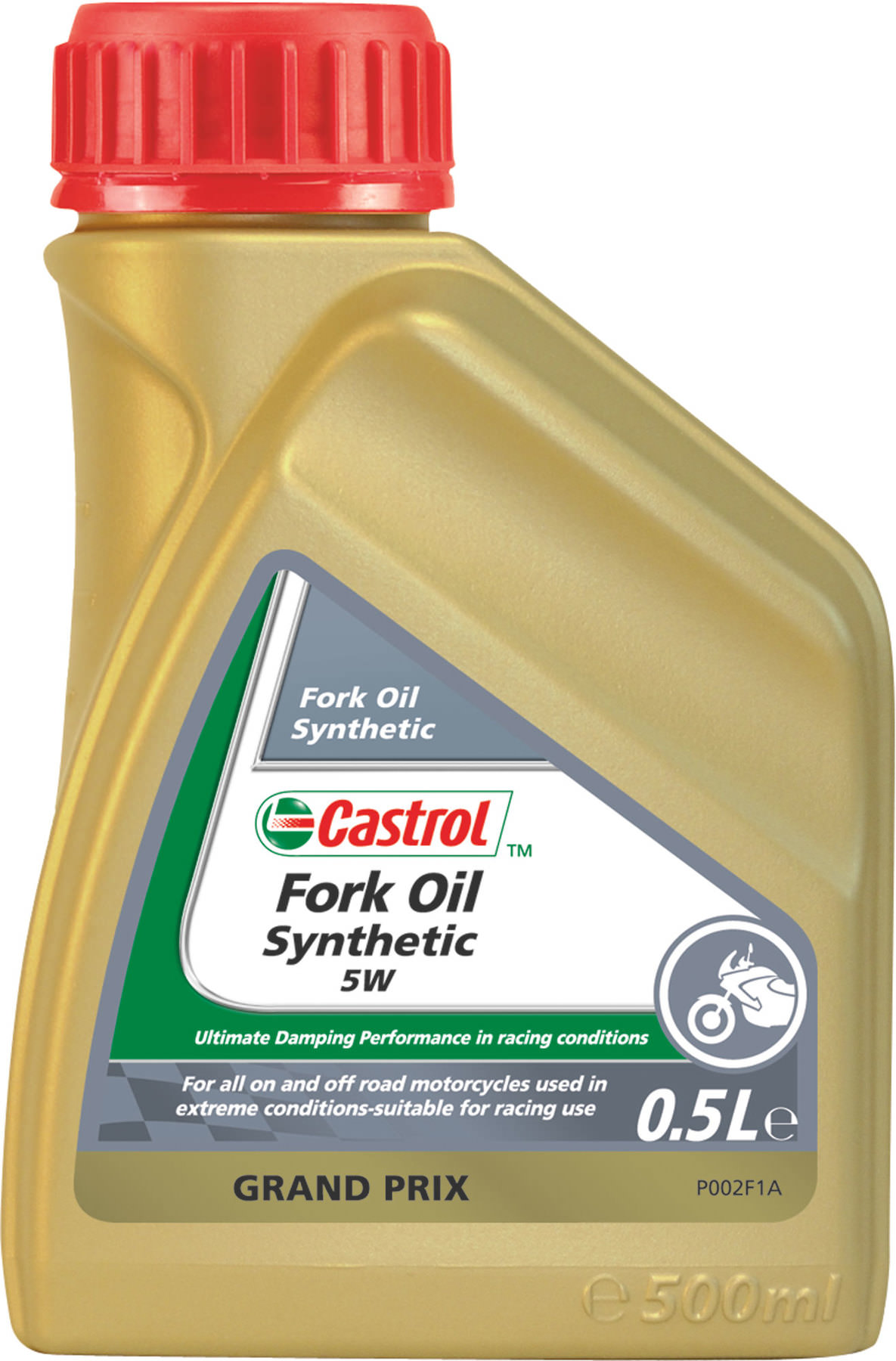 CASTROL FORK OIL
5W SYNTHETIC, 500 ML
You have placed the following items in the shopping basket:
CASTROL FORK OIL
5W SYNTHETIC, 500 ML
Castrol Fully Synthetic Fork Oil:

The synthetic components and outstanding viscosity index provide optimum damping characteristics in all temperature ranges and excellent air release performance under all operating conditions - even for racing. These fully synthetic fork oils can also be mixed to obtain the most efficient viscosity for each vehicle and operating condition.
Optimum protection against corrosion of internal components.
Developed for all forks in high-performance motorcycles.
Contains: 500 ml
Harmful to aquatic life with long lasting effects
Manufacturer details: Castrol

Engine oils, lubricants and care products

Castrol products enjoy an excellent reputation worldwide. Motorcyclists in particular appreciate the high quality of the oils, lubricants and care products developed especially for them. Castrol relies on intensive research and extensive testing, whether chain spray, fork oil or fully synthetic engine oil. The most extreme tests take place not least in racing - and have done so for more than 100 years. Nothing better than Castrol can happen to your motorbike.
Write a review for CASTROL FORK OIL
We offer you the opportunity to rate products purchased from Louis and to share your experiences with them publicly.

To ensure that your objective and truthful report will be really beneficial to all readers, please observe the following rules.


Please only rate products that you have personally used for their intended purpose.
Please give reasons for your positive and negative criticisms. Only then will they benefit other customers and allow us to improve the product if necessary.
Please don't copy content that has already been published elsewhere. It's your personal experience which counts.
Data protection: Please don't include your own and other people's addresses, telephone numbers or URLs or even the names of third parties (people as well as companies) in your review.
In your product review, please don't make comparisons with third party product ranges. Regardless of whether you judge these positively or negatively, you, or we as operators of this online shop, would be violating competition law.
Fair play: Please follow these rules so that we don't have to shorten or delete your rating.
Your product rating has been saved. It will be displayed in a few minutes
Your previous input will be lost!
Do you really want to cancel your entry?
+400 brands
2-year right of return
Fast delivery
Worldwide shipping