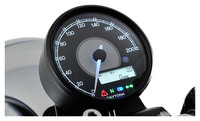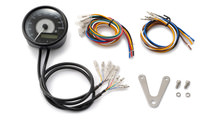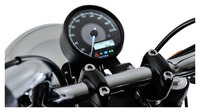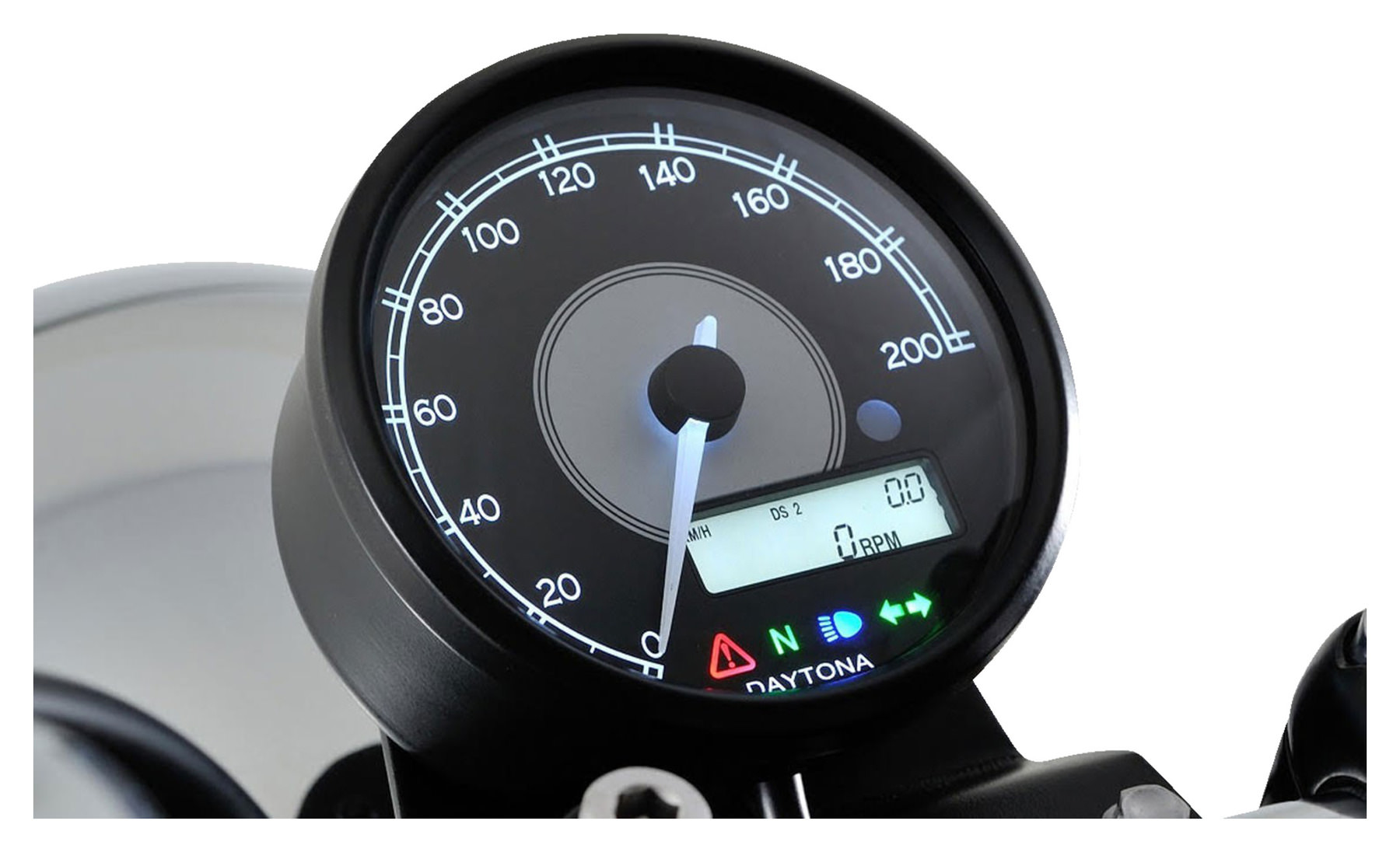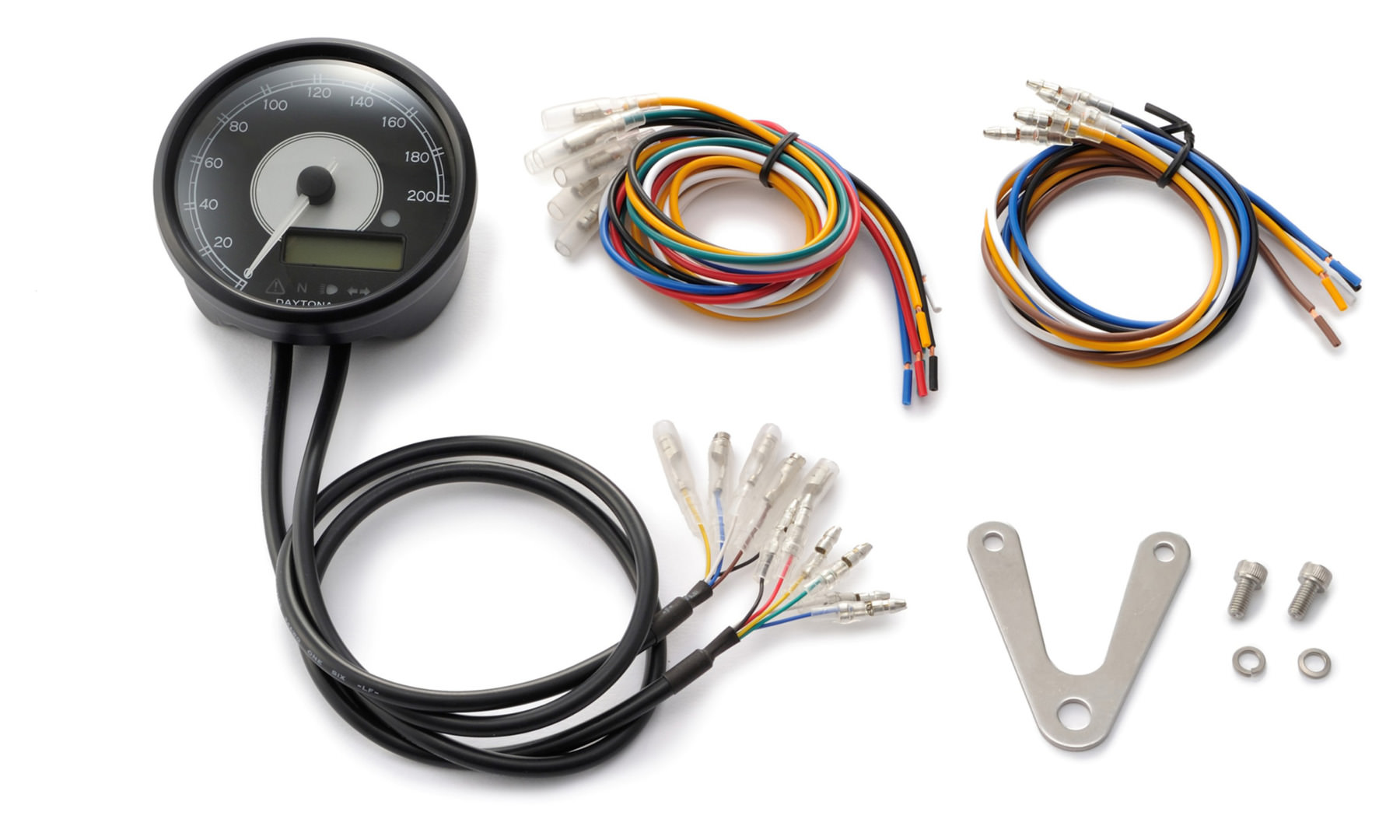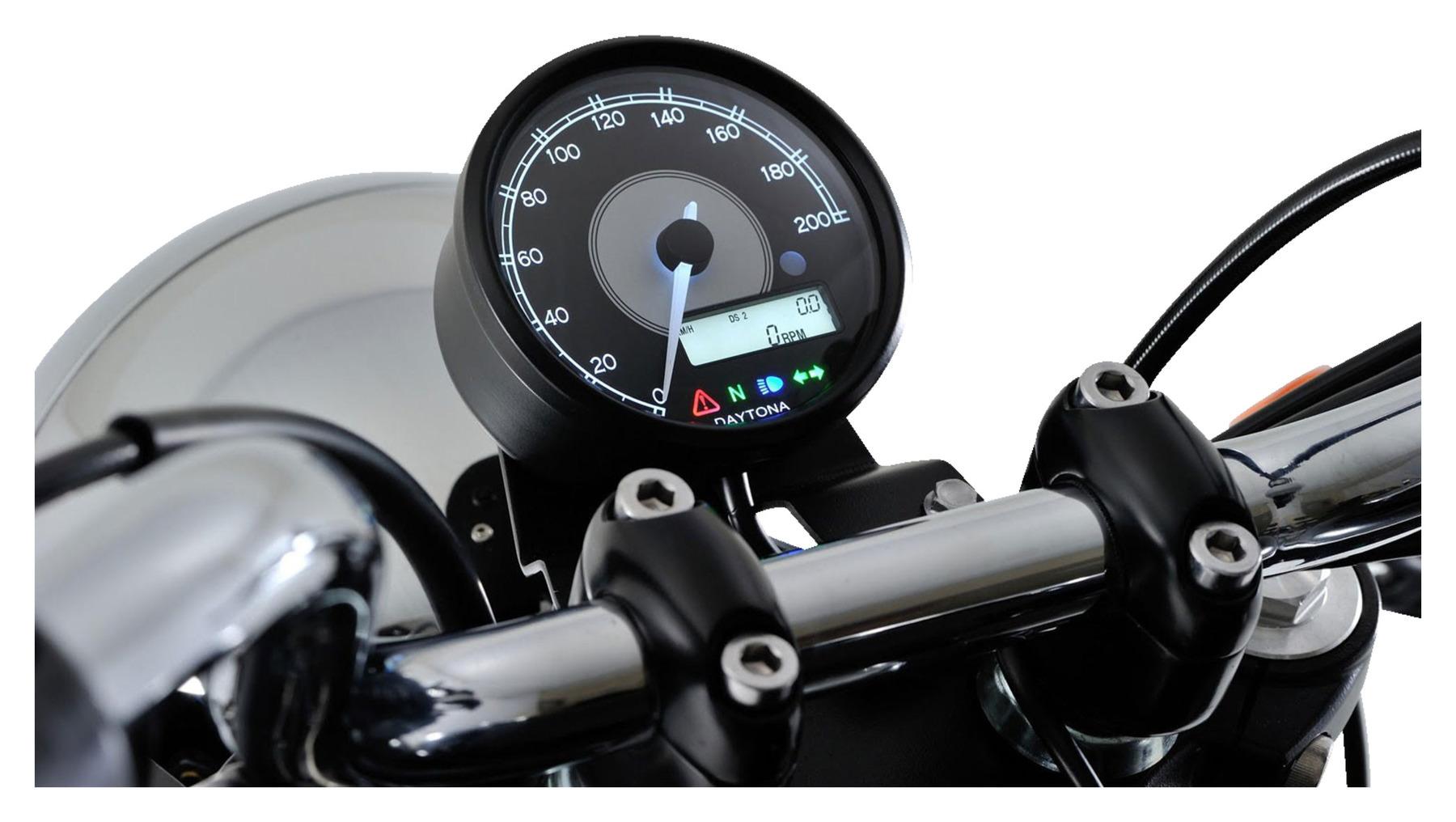 DAYTONA VELONA80
SPEEDOMETER 200KM/H BLACK
You have placed the following items in the shopping basket:
DAYTONA VELONA80
SPEEDOMETER 200KM/H BLACK
The Daytona *Velona80* 200 km/h speedometer/tachometer with its 80 mm housing in matt black stainless steel - what a brilliant dial-type instrument! For speeds of up to 200 km/h. The LED display of the instrument cluster looks fantastic and is really easy to read. It works very accurately thanks to the use of stepper motor technology. The two-button operation at the rear of the Daytona *Velona80* multifunctional instrument is also a great feature.
Stepper motor speedometer with precise speed display
Adjustable speed unit (km/h or mph)
Up to 200 km/h or 200 mph
Odometer: 0 - 99,999 km / miles
Dual trip counter: 0 - 99,999 km / miles
Tachometer: 0- 20,000 rpm
Voltmeter, range : 0 - 18.0V
Shift warning can be set for certain rev count (red LED)
V-shaped mount included
Four preconfigured ignition/rev count settings (1P-1r/1P-2r/2P-1r/30P-1r)
DC power supply, works between 9 V and 16 V (regular 12 V)
ECE-R10 tested (electromagnetic compatibility test)
In the box:
Daytona *Velona80* 200 km/h speedometer/tachometer
Cables and installation material
Operating/installation instructions
Good to know:
If your motorcycle is equipped with an electronic speed sensor, this speedometer can be used straight away with the original electronic speedometer pulse.
If it's not equipped with an electronic speed sensor, you need an active speed sensor.
Write a review for DAYTONA VELONA80
We offer you the opportunity to rate products purchased from Louis and to share your experiences with them publicly.

To ensure that your objective and truthful report will be really beneficial to all readers, please observe the following rules.


Please only rate products that you have personally used for their intended purpose.
Please give reasons for your positive and negative criticisms. Only then will they benefit other customers and allow us to improve the product if necessary.
Please don't copy content that has already been published elsewhere. It's your personal experience which counts.
Data protection: Please don't include your own and other people's addresses, telephone numbers or URLs or even the names of third parties (people as well as companies) in your review.
In your product review, please don't make comparisons with third party product ranges. Regardless of whether you judge these positively or negatively, you, or we as operators of this online shop, would be violating competition law.
Fair play: Please follow these rules so that we don't have to shorten or delete your rating.
Your product rating has been saved. It will be displayed in a few minutes
Your previous input will be lost!
Do you really want to cancel your entry?
+400 brands
2-year right of return
Fast delivery
Worldwide shipping