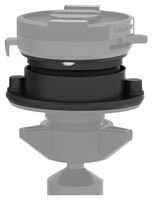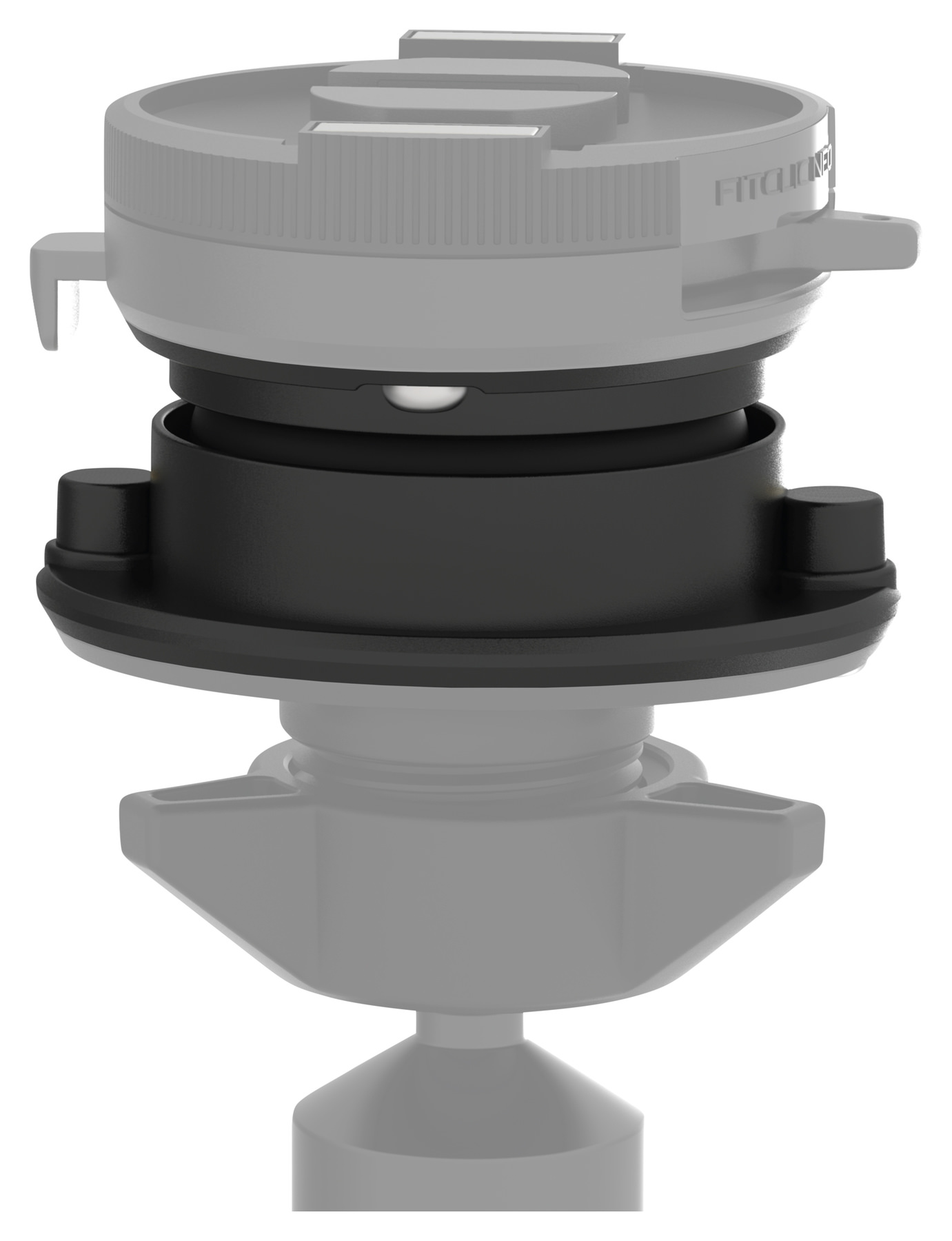 You have placed the following items in the shopping basket:
VIBRATION DAMPER
FITCLIC
Mobile phones or smartphones are sensitive, high-tech devices and are not suitable for navigation when permanently mounted on your motorbike. Why? The very fine "innards" of such a device do not like high-frequency vibrations such as those transmitted by the motorbike engine. From the image stabilisation system to the sophisticated cameras and other sensitive components, there are many things that can be broken by engine vibrations. The solution: a FitClic Neo vibration absorber. A vibration absorber module that can protect your mobile phone. At the heart of the FitClic Neo vibration damper is an elastomeric air suspension that helps absorb vibrations. Tests have shown that this damper can reduce high-frequency vibrations by up to 60%.

The FitClic Neo vibration damper is quick and easy to install on your bike. Simply screw the part into the FitClic Neo mount. That's it. Compatible with the entire range of FitClic Neo shells but also with the various FitClic Neo motorbike mounts.

Good advice, invest in a FitClic Neo vibration damper even if you don't own a 4-stroke single-cylinder motorbike or any other bike that generates excessive vibrations.
Air suspension absorbs vibrations in all directions, the phone remains stable in the mount, the touchscreen is usable and the viewing angle can be adjusted on the go
Works with all FitClic Neo MOTO mounts: Handlebar mount, trigger guard mount, scooter mirror mount
easy installation with the included tool
weight: 27 g
Please note:
The FitClic Neo vibration damper is incompatible with other prop series (car, bike, running, lifestyle). The design has been developed specifically for motorbike mounts only.
Scope of delivery:
1 x FitClic Neo vibration damper
Allen key and screws
Manufacturer details: Tigra Sport

TIGRA SPORT - Sport & Active Life
TIGRA SPORT was founded in 2005 by Timothy Ho. The company initially specialised in the development and manufacture of cycling and outdoor sports accessories for smartphones and mobile phones. In the meantime, TIGRA SPORT has also made a name for itself in the areas of motorbikes, cars and jogging with flexible, secure mobile phone holder systems.
The FitClic Neo line serves TIGRA SPORT customers who appreciate innovative design, high safety awareness, user-friendliness and reliable quality. All TIGRA SPORT products are RoHS compliant and CE approved. They have been subjected to strict tests and controls in both the development and manufacturing phases.
Write a review for VIBRATION DAMPER
We offer you the opportunity to rate products purchased from Louis and to share your experiences with them publicly.

To ensure that your objective and truthful report will be really beneficial to all readers, please observe the following rules.


Please only rate products that you have personally used for their intended purpose.
Please give reasons for your positive and negative criticisms. Only then will they benefit other customers and allow us to improve the product if necessary.
Please don't copy content that has already been published elsewhere. It's your personal experience which counts.
Data protection: Please don't include your own and other people's addresses, telephone numbers or URLs or even the names of third parties (people as well as companies) in your review.
In your product review, please don't make comparisons with third party product ranges. Regardless of whether you judge these positively or negatively, you, or we as operators of this online shop, would be violating competition law.
Fair play: Please follow these rules so that we don't have to shorten or delete your rating.
Your product rating has been saved. It will be displayed in a few minutes
Your previous input will be lost!
Do you really want to cancel your entry?
+400 brands
2-year right of return
Fast delivery
Worldwide shipping