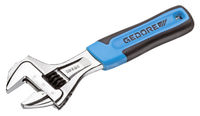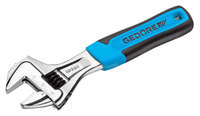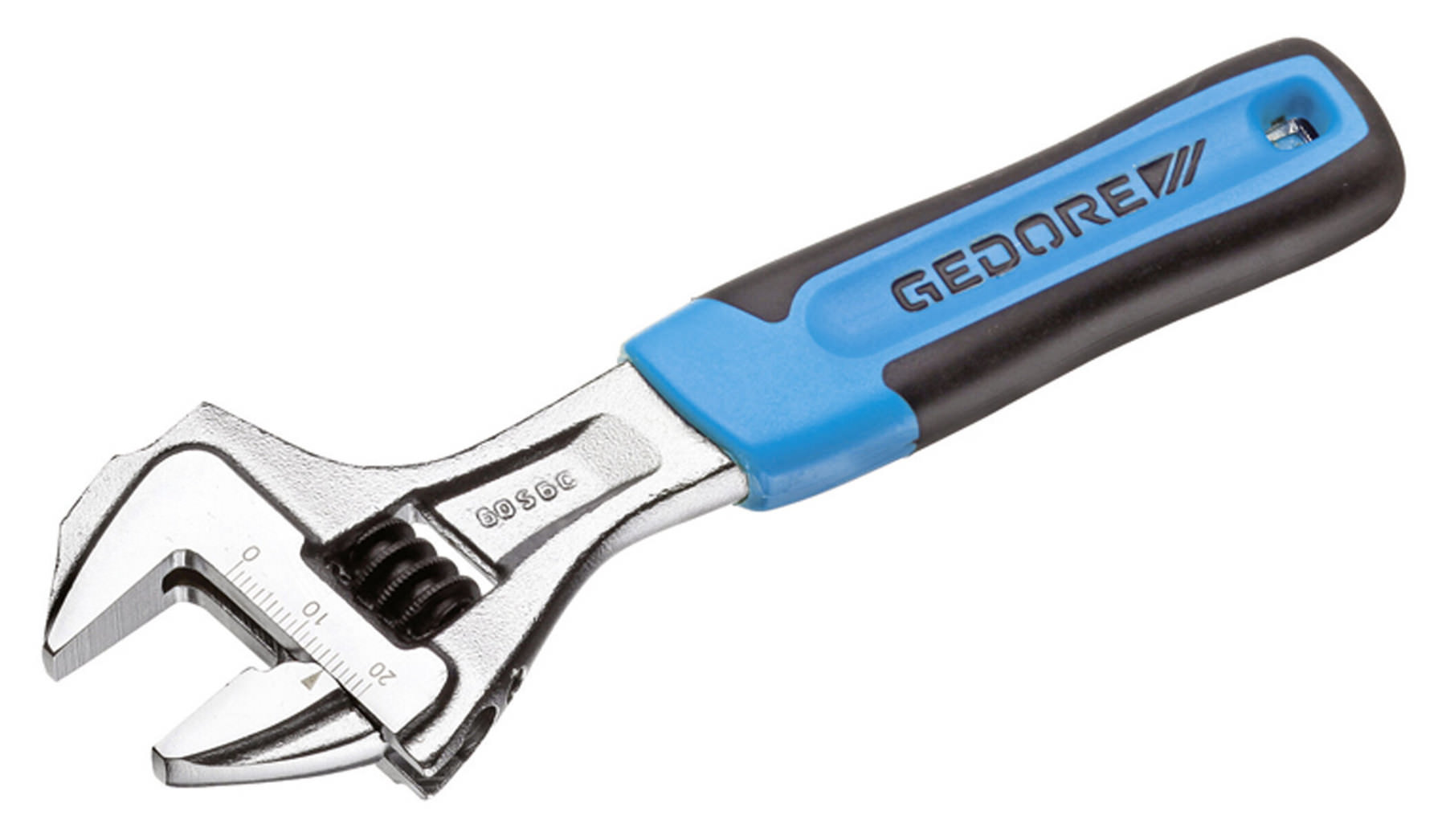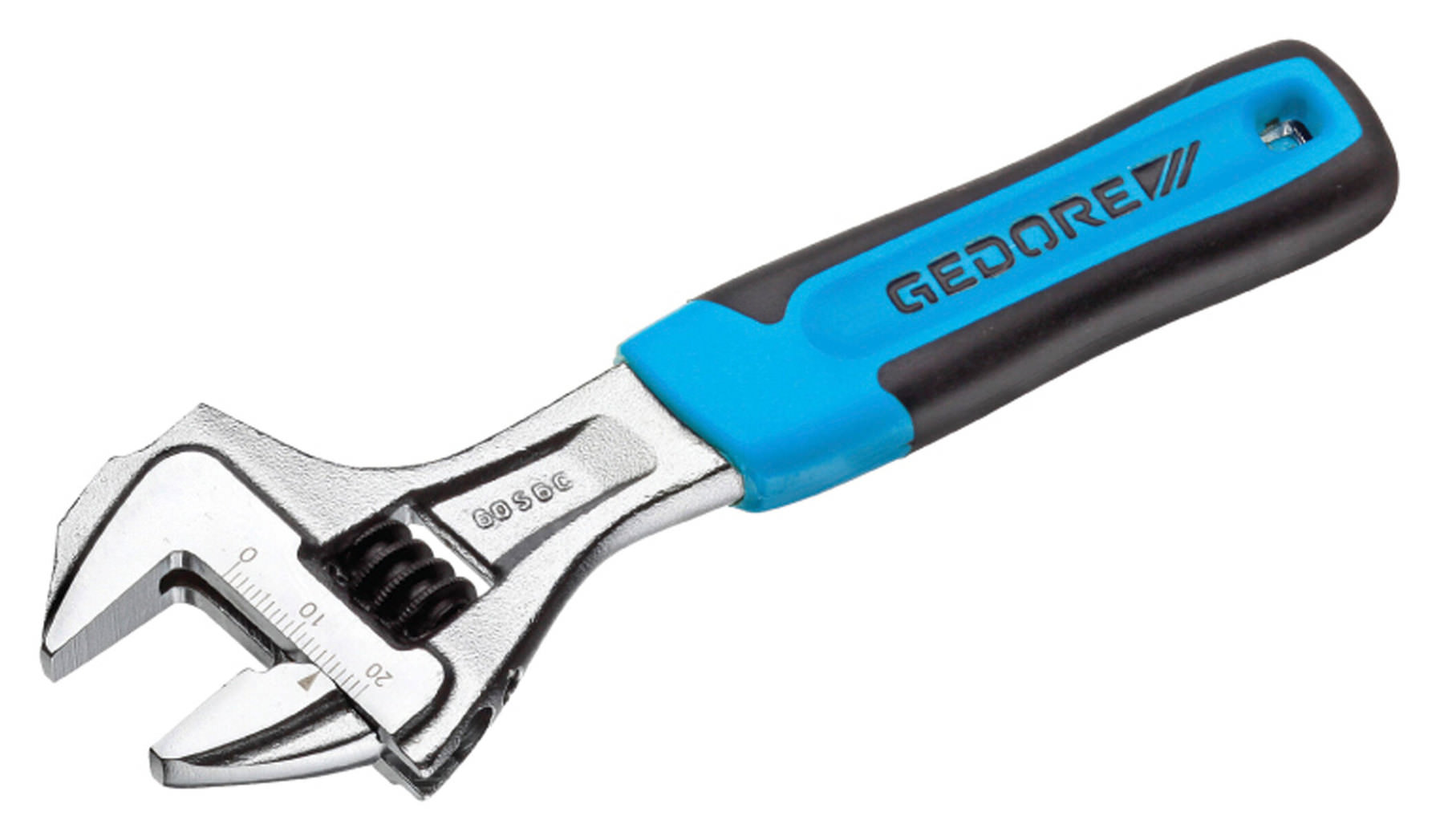 Gedore Adjustable Single Open-End Wrench
You have placed the following items in the shopping basket:
Gedore Adjustable Single Open-End Wrench
The Gedore adjustable wrench is often called a monkey wrench. The small version of this classic, versatile tool with millimetre scale should be in every travel tool kit. The large version, on the other hand, is equally indispensable in the workshop, e.g. for axle nuts.


The adjustable wrench in top-class Gedore quality is made of high-grade chrome vanadium steel.

The adjustment mechanism operates precisely and with minimal play in the movable jaw to prevent the risk of rounding off the bolt head. This top-quality Gedore wrench, made of high-grade chrome vanadium steel, has a manganese-phosphated, polished head. It is a premium tool with hand-friendly, ergonomically shaped 2-component plastic handle. So it's easy to grip even with oily hands.

Features:

Conforms to ISO 6787, jaw angle 15°
Swedish model, roller with left-hand thread
Adjustment scale in millimetres
Protected mechanism and an additional striking face allow light blows to be applied without impairing the function of the wrench
Hanging hole
8-inch long version: Adjustable up to 25 mm width across flats
10-inch long version: Adjustable up to 30 mm width across flats
Manufacturer details: Gedore
Quality tools "Made in Germany"

When it comes to tools for professionals, the name Gedore is known around the world for technical perfection, durability, reliability and safety in use. Customers in industry and the craft trades, including such demanding sectors as the vehicle and aerospace industries, or the energy sector, choose the tried and tested products from the long-established toolmakers based in Remscheid, Germany. The company was established back in 1919 by the three brothers Otto, Karl and Willi Dowidat (GE-DO-RE= GEbrüder DOwidat REmscheid), and today it is the parent company of a worldwide group of companies, marketing a range of some 16,000 products. GEDORE's success is down to its uncompromising commitment to quality materials and manufacture throughout the company's history. But equally important is the determination to constantly develop new, innovative tools and enhance existing ones by carefully analysing how they are actually used.
Write a review for GEDORE ADJUSTABLE
We offer you the opportunity to rate products purchased from Louis and to share your experiences with them publicly.

To ensure that your objective and truthful report will be really beneficial to all readers, please observe the following rules.


Please only rate products that you have personally used for their intended purpose.
Please give reasons for your positive and negative criticisms. Only then will they benefit other customers and allow us to improve the product if necessary.
Please don't copy content that has already been published elsewhere. It's your personal experience which counts.
Data protection: Please don't include your own and other people's addresses, telephone numbers or URLs or even the names of third parties (people as well as companies) in your review.
In your product review, please don't make comparisons with third party product ranges. Regardless of whether you judge these positively or negatively, you, or we as operators of this online shop, would be violating competition law.
Fair play: Please follow these rules so that we don't have to shorten or delete your rating.
Your product rating has been saved. It will be displayed in a few minutes
Your previous input will be lost!
Do you really want to cancel your entry?
+400 brands
2-year right of return
Fast delivery
Worldwide shipping