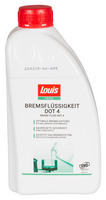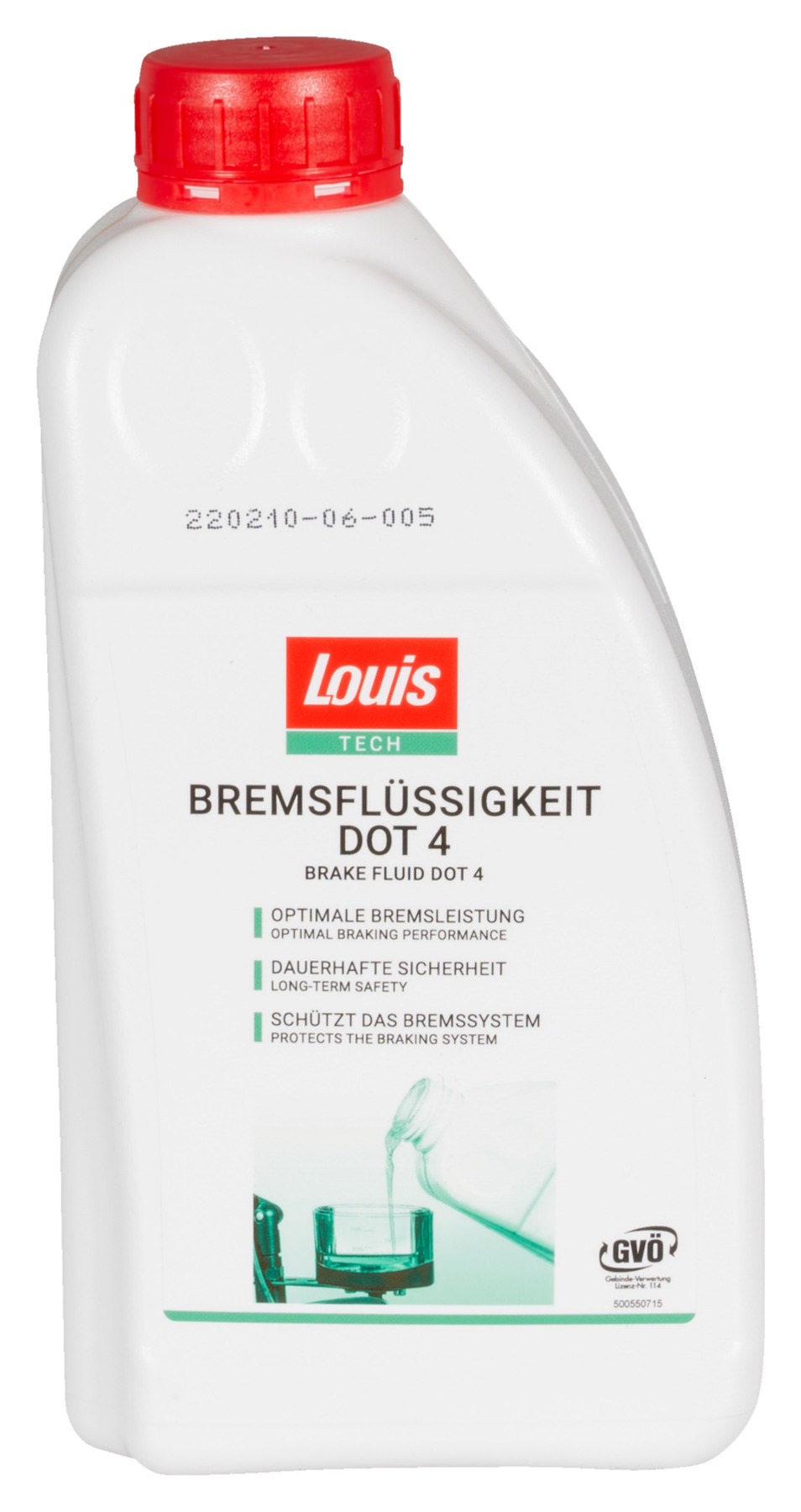 BRAKE FLUID DOT 4
LOUIS, CONTAINS: 1000 ML
You have placed the following items in the shopping basket:
BRAKE FLUID DOT 4
LOUIS, CONTAINS: 1000 ML
Ensures lasting safety and excellent braking performance. Special ingredients effectively protect all components of the brake system.

This high-quality product is suitable for bikes with hydraulic clutch & brake systems (also ABS models). Attention: Do not use for vehicles for which mineral oil brake fluid is prescribed (see vehicle manual).

LOUIS TECH Brake Fluid DOT 4 complies with FMSVV No. 116 DOT 4, SAE J1704, ISO 4925 CLASS4 standards and can be mixed with all brake fluids of the same specification without hesitation!

Further technical details:
- Dry boiling point: approx. 265°Celsius
- Wet boiling point: approx. 165 °Celsius

Please observe the following instructions:

Follow the vehicle manufacturer's recommendations when refilling or changing the brake fluid.
Store the brake fluid only in the tightly closed original container.
Mixing with other fluids (e.g. water, oil, petrol) or dirt can lead to loss of braking efficiency (risk of accident!) or possibly cause cost-intensive repairs.
Do not use this container for other products and do not refill it.
Change the brake fluid at least once a year.

Filled by a well-known brand manufacturer.
Caution. Suspected of damaging the unborn child.