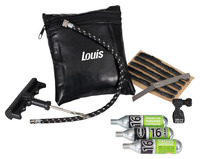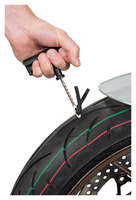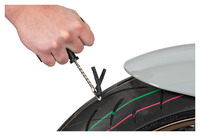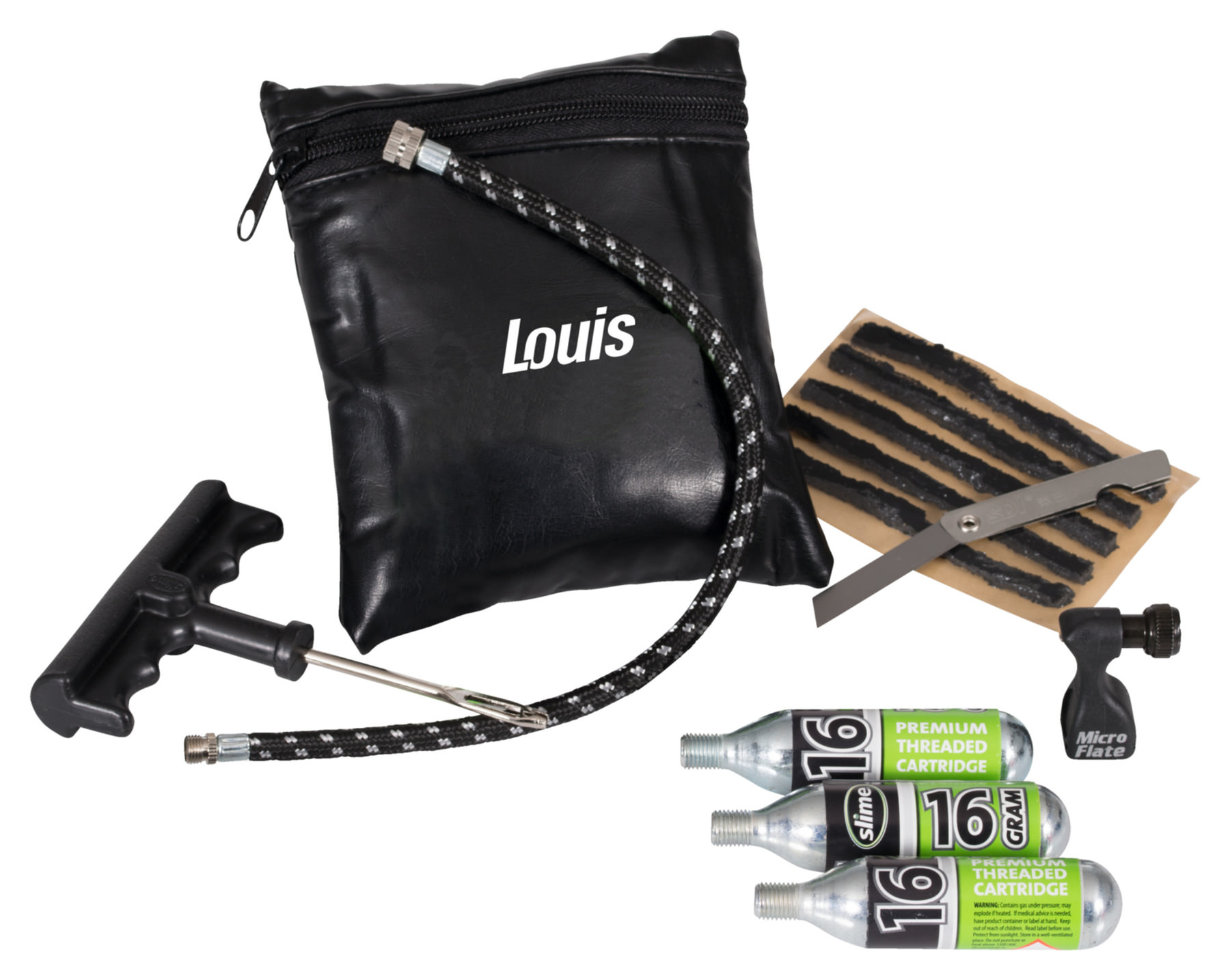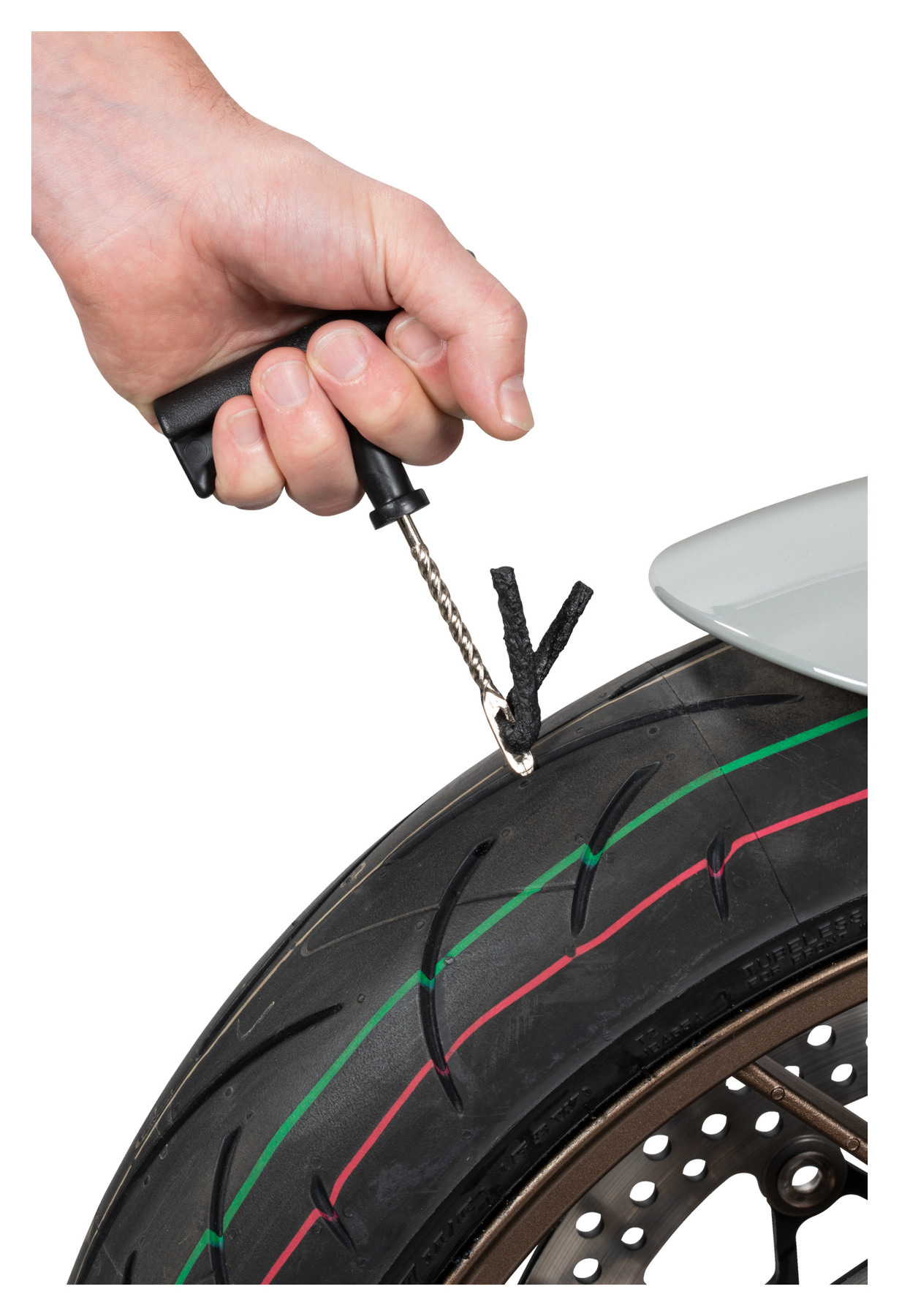 LOUIS TECH BREAKDOWN KIT
FOR TUBELESS TYRES
You have placed the following items in the shopping basket:
LOUIS TECH BREAKDOWN KIT
FOR TUBELESS TYRES
You are on the road with your motorbike. You stop at a nice spot in the middle of nowhere, take a short break, want to continue and: Oh dear - the tubeless tyre is flat! It's good to have the large Louis Tech puncture kit for tubeless tyres to hand. Because then ... then you can go on! No workshop should be without it and it can also be a most welcome companion on the road. The set contains everything you need for a quick emergency repair of damage to the tread of your tyre.

Scope of delivery:
2-in-1 repair tool (reamer- awl, retractor for sealing strip).
Valve adapter
5 vulcanising sealing strips
3 CO² cartridges a` 16g
Flexible valve extension
Knife
storage bag

Note:
Puncture kits are only intended for emergency repair of the tyre and a short drive at a correspondingly greatly reduced speed to the nearest specialist workshop! Only suitable for damage to the tread. Do not use for damage on the tyre side! For larger tyre dimensions, 1-3 additional CO² cartridges should be carried. The coldness of the CO² cartridges can be avoided by using a motorbike glove.

WARNING:
Contains gas under pressure; may explode if heated.