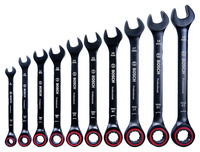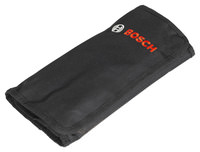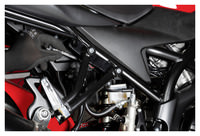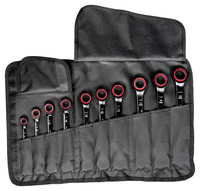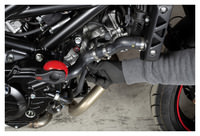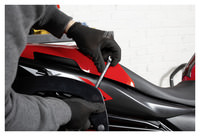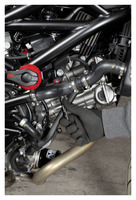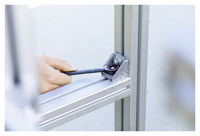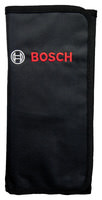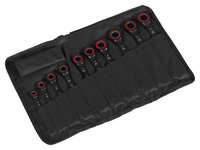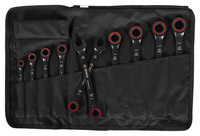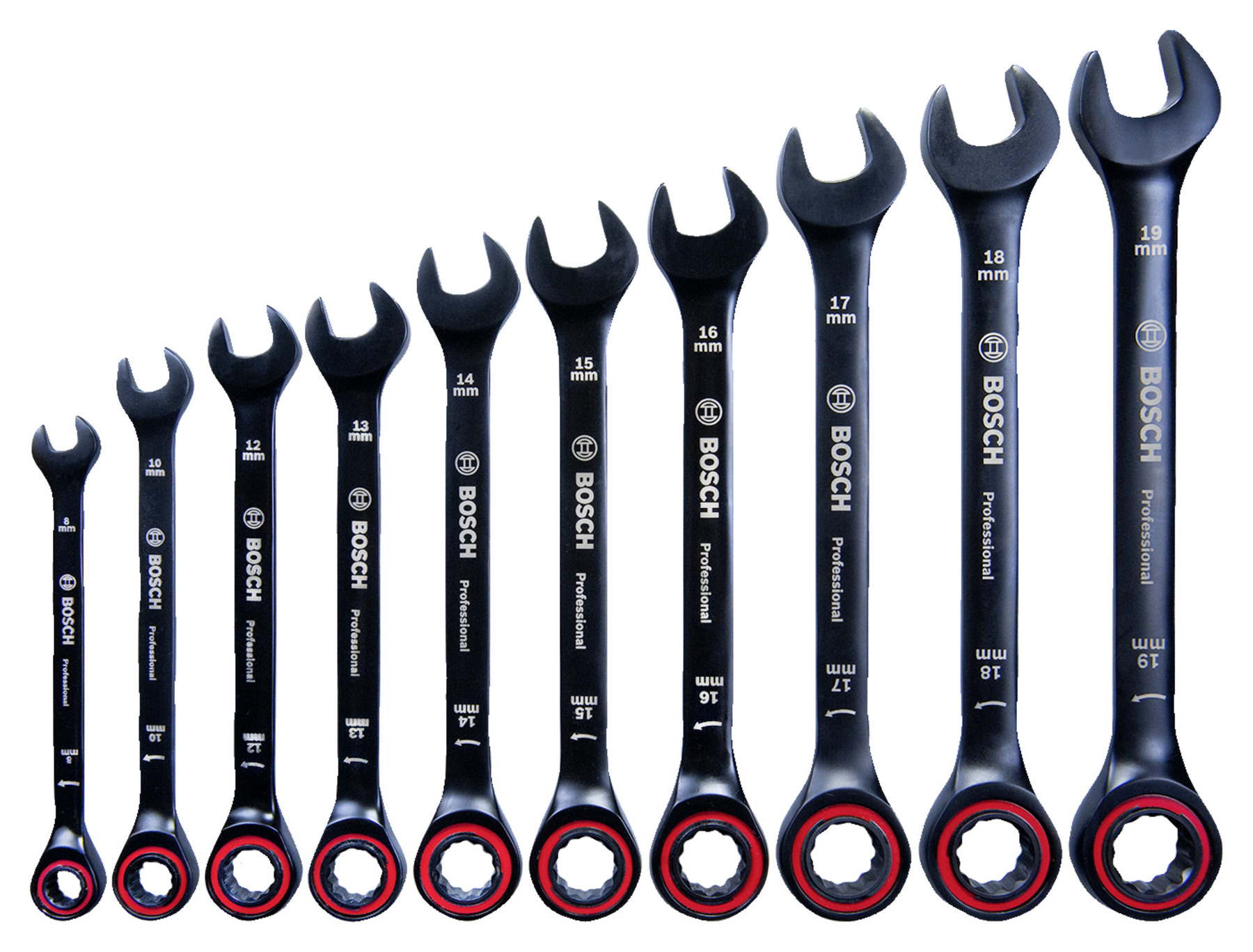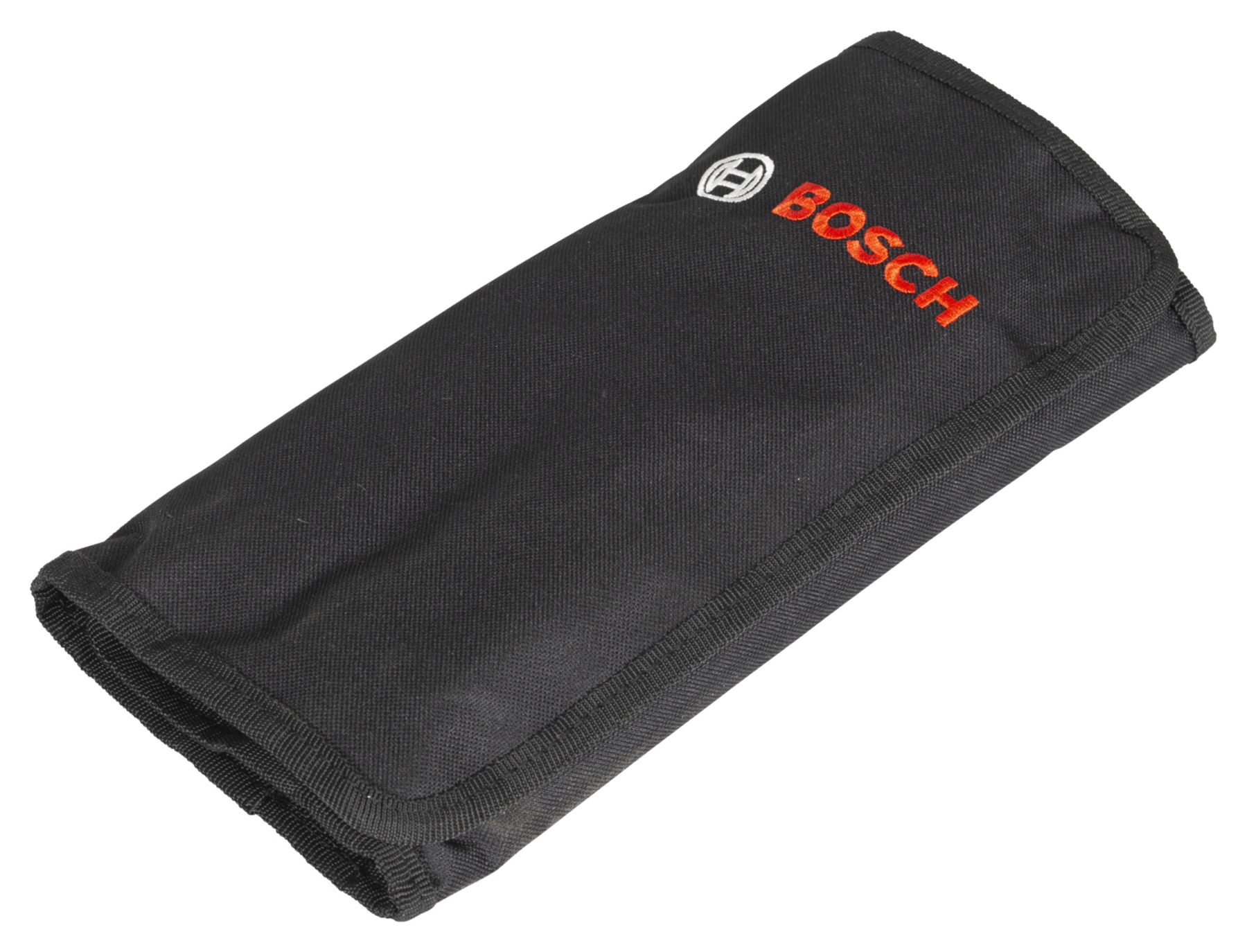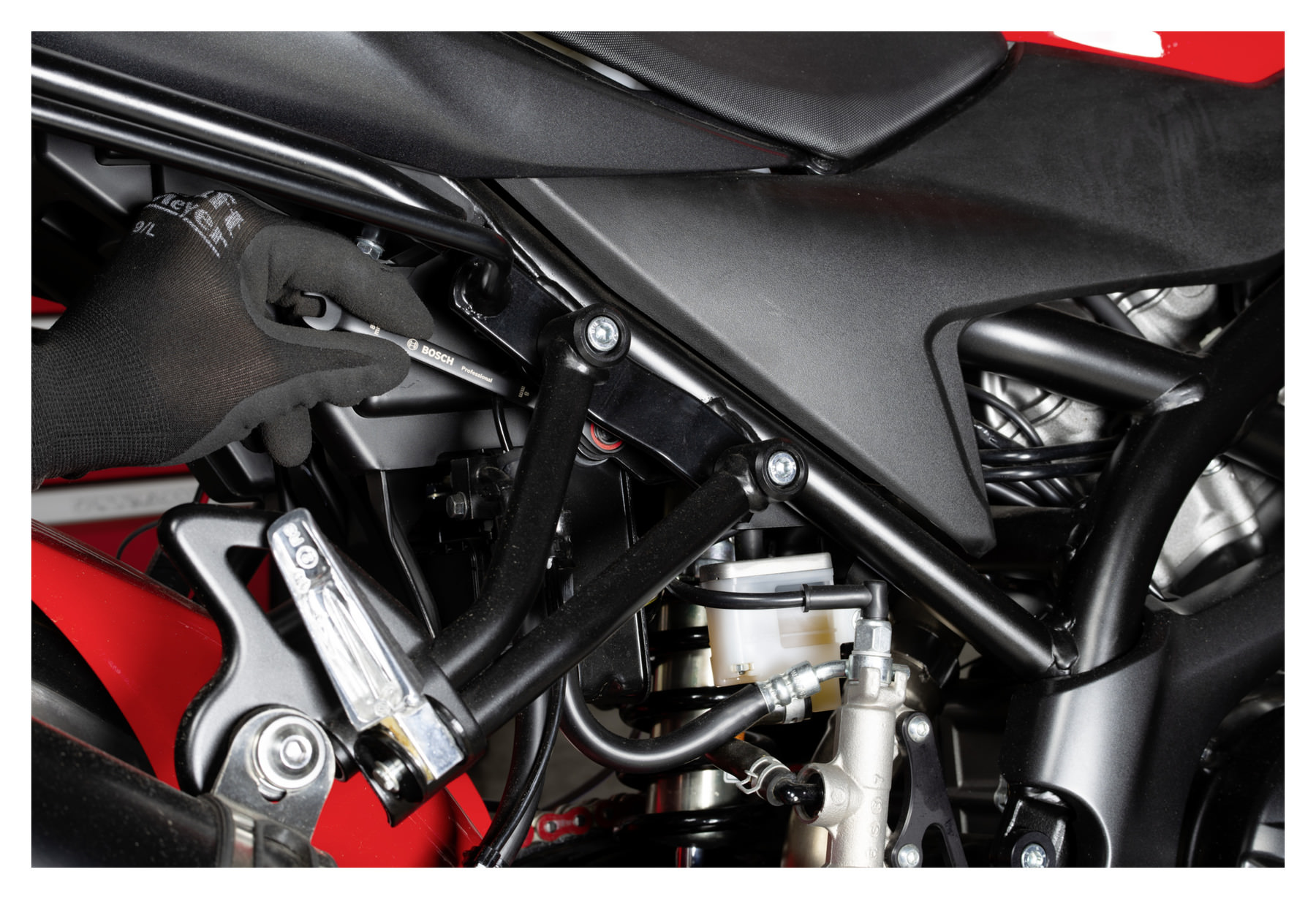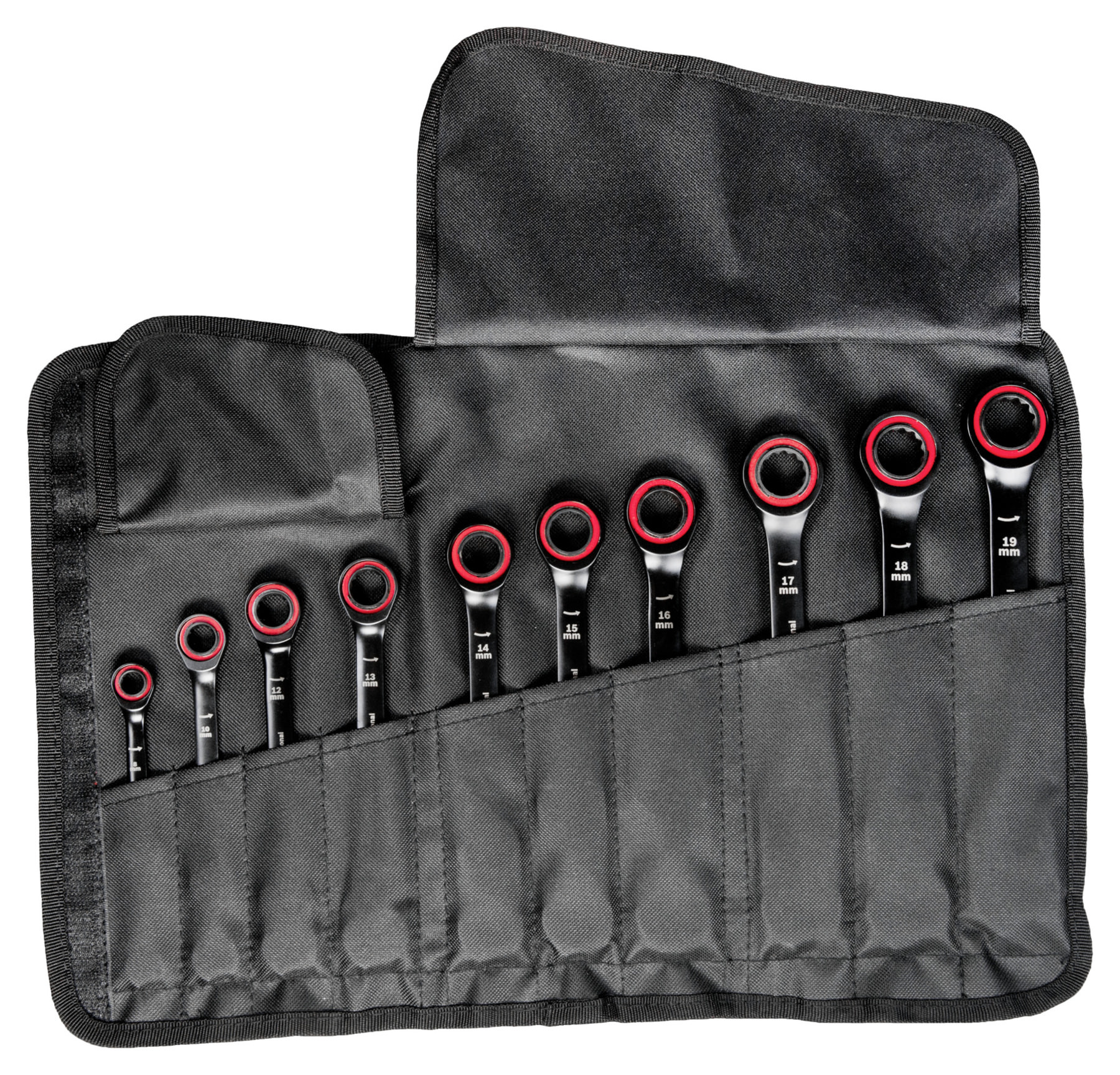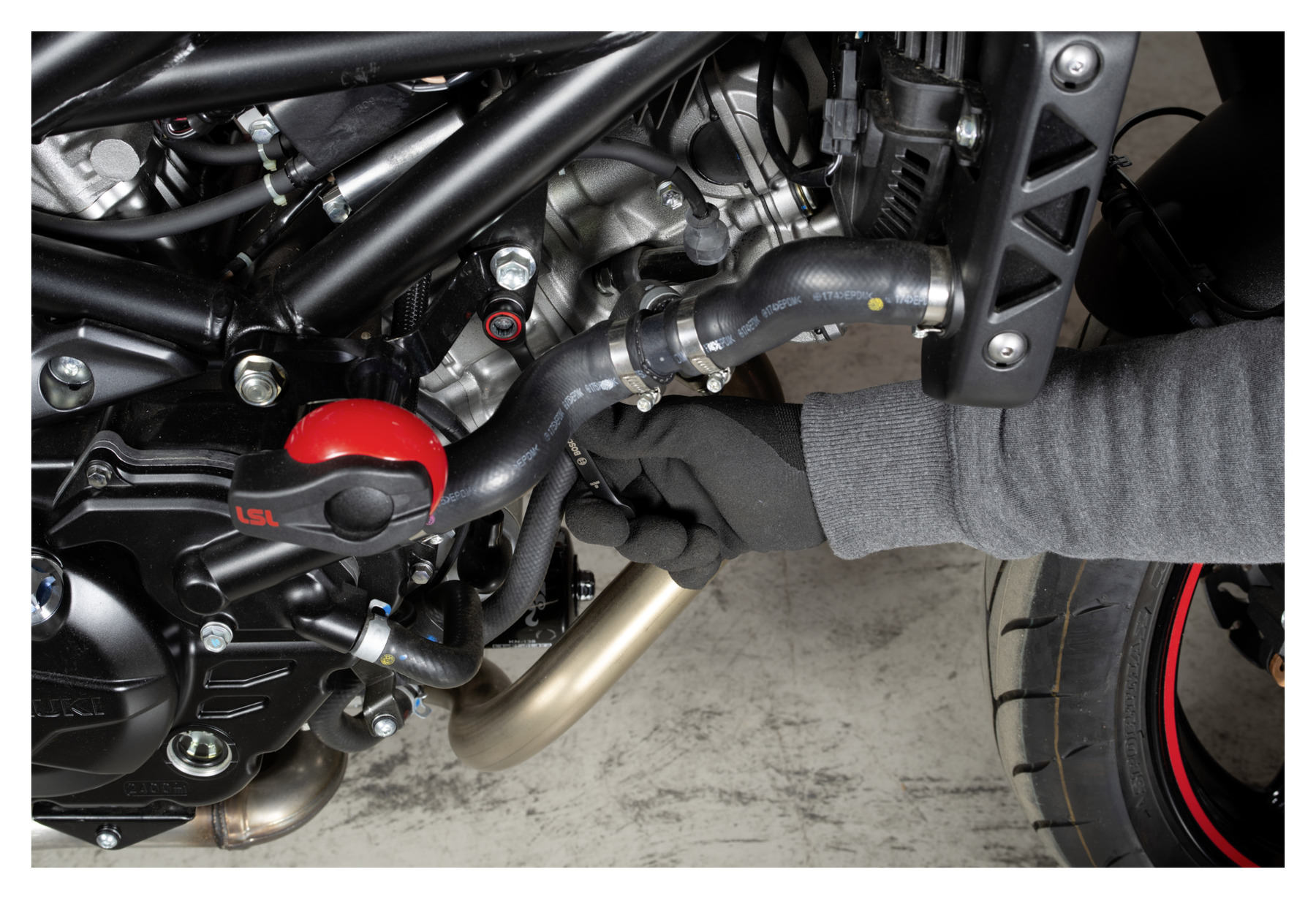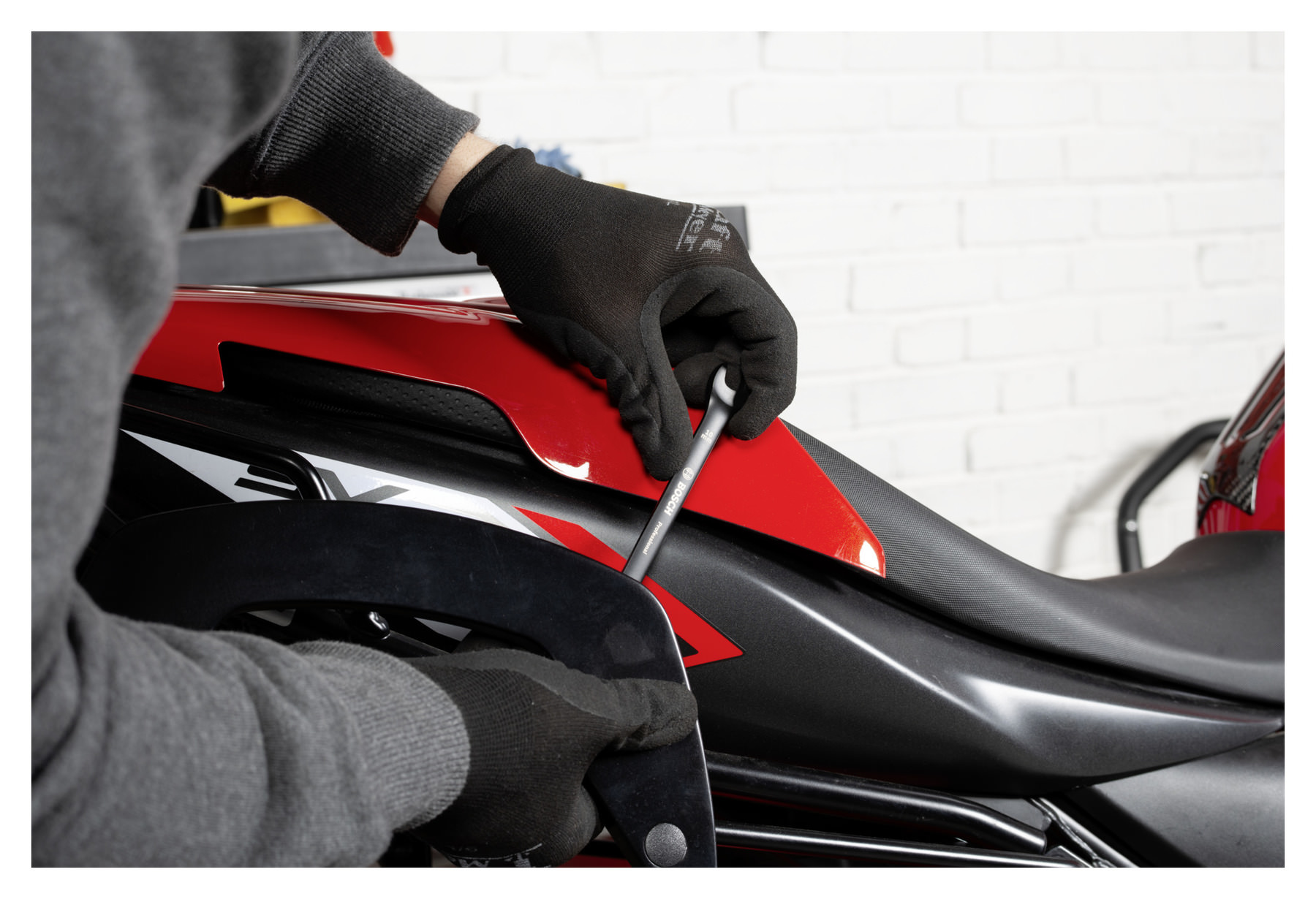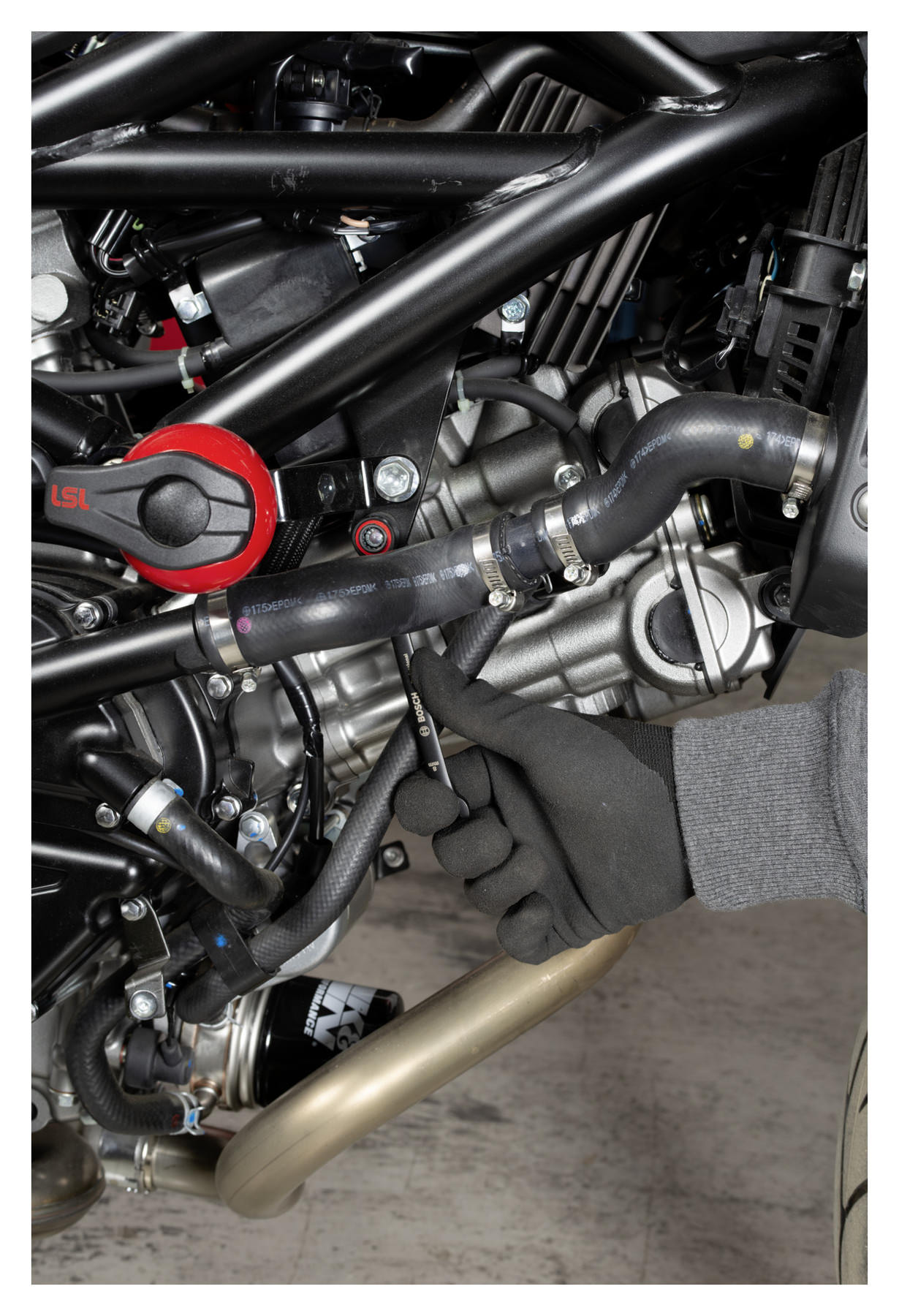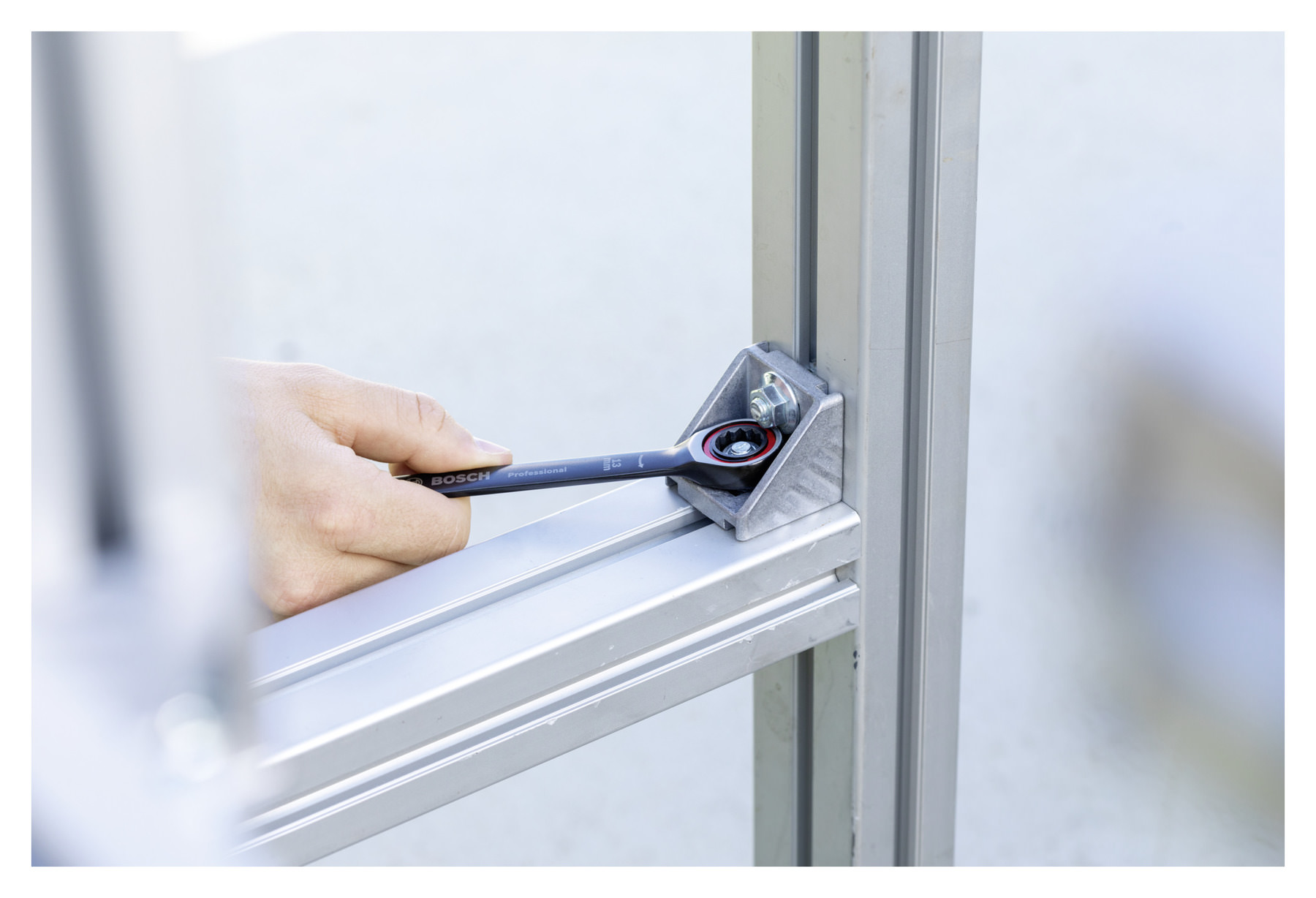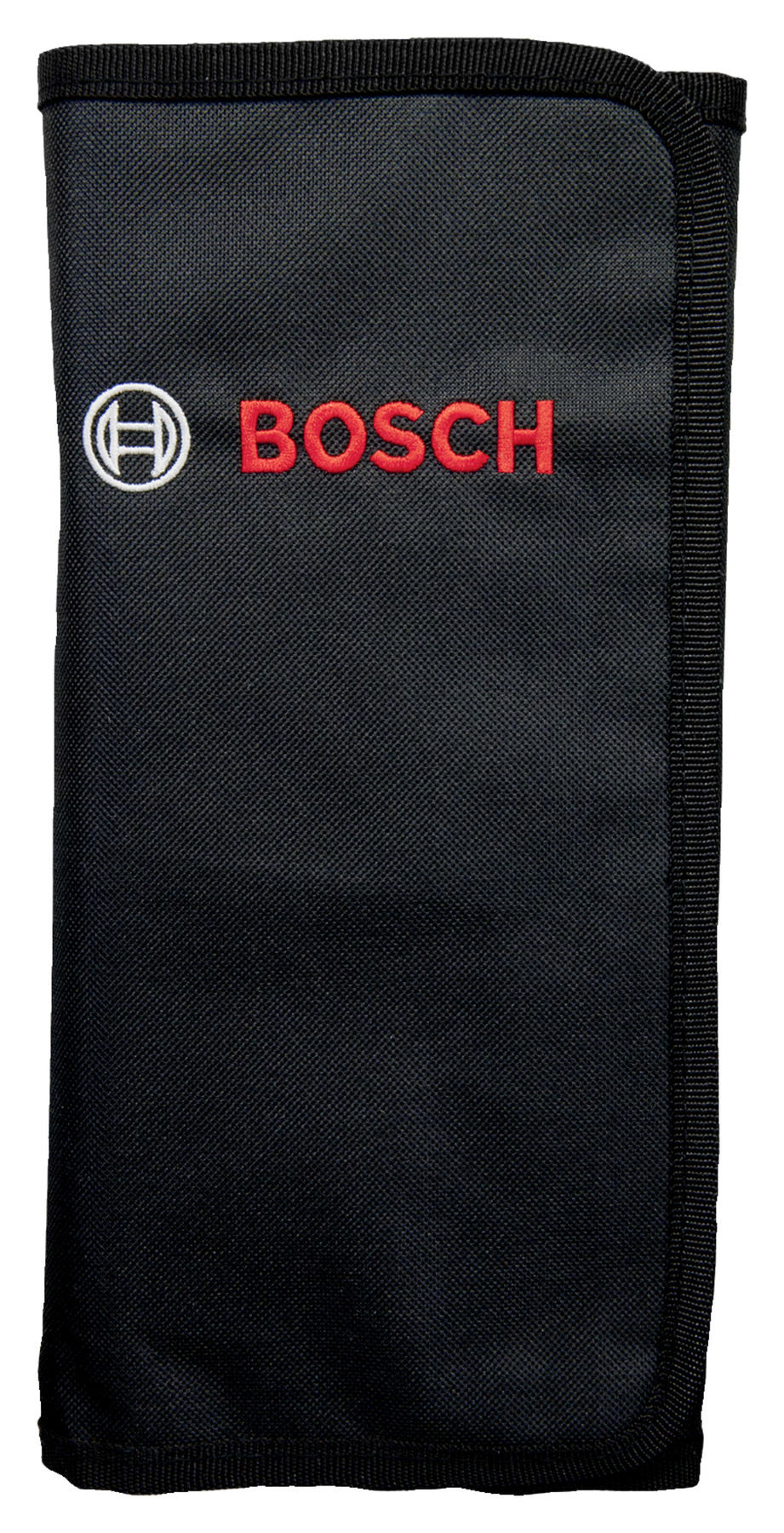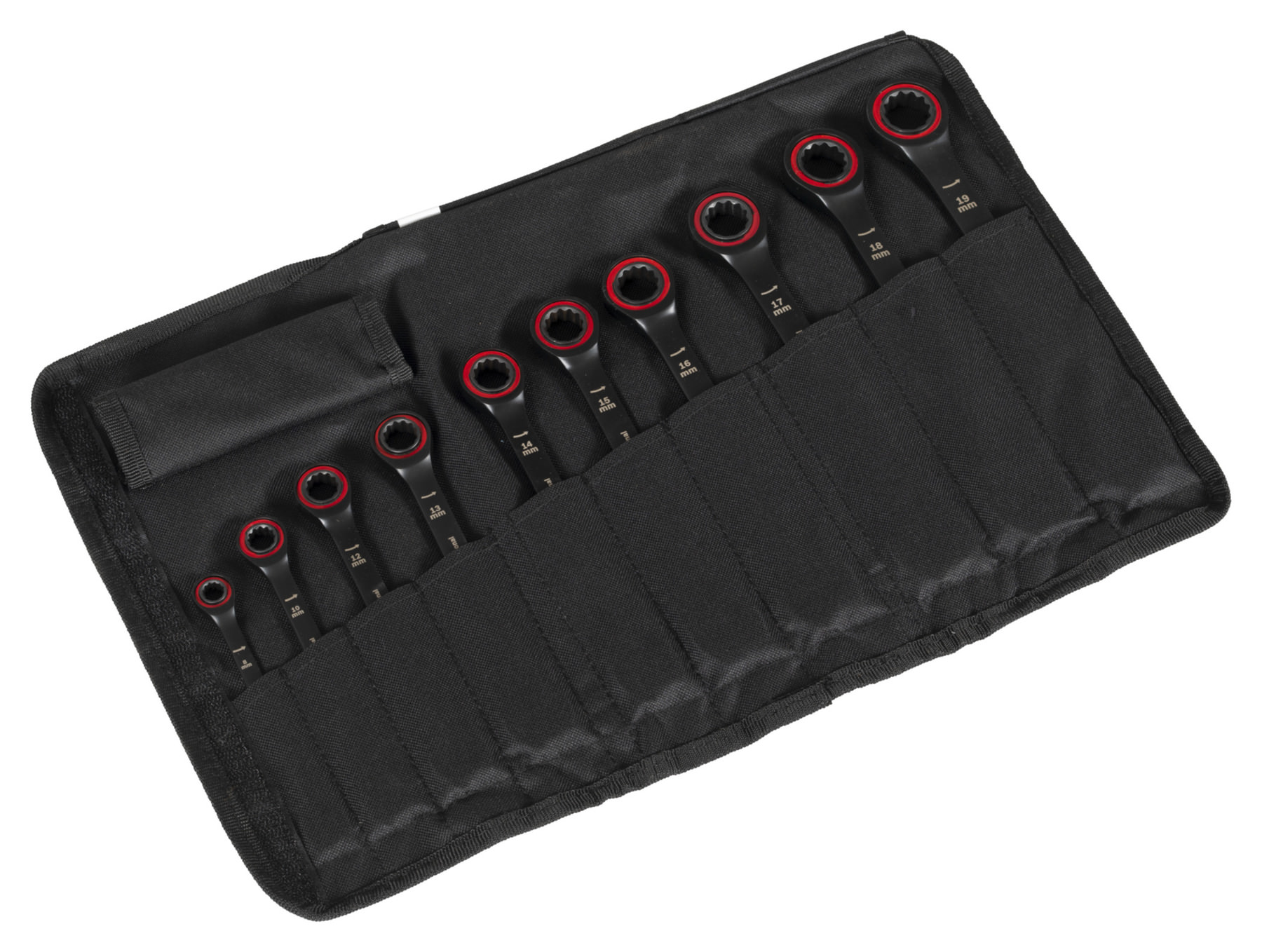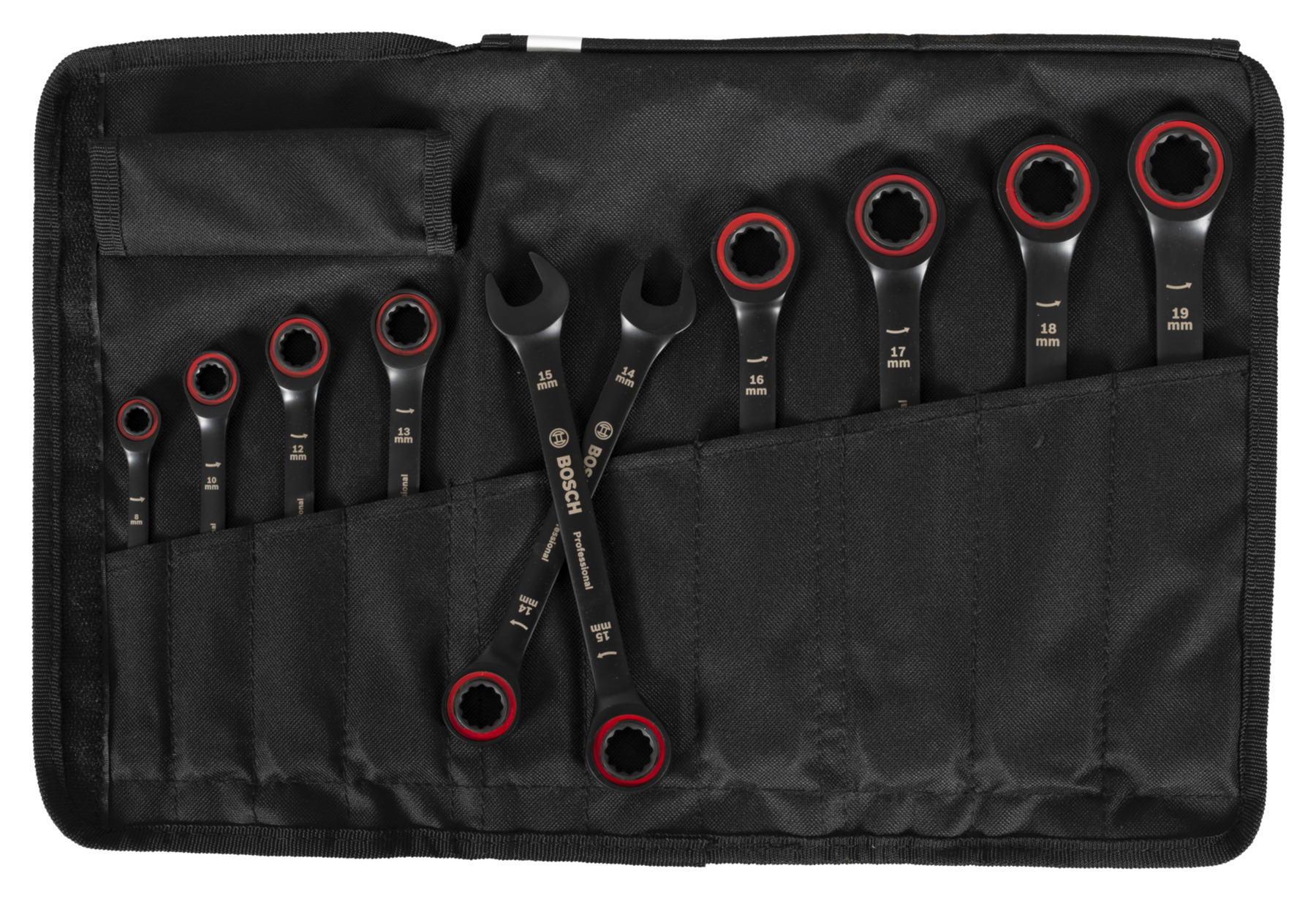 BOSCH RATCH. WRENCH SET
BOSCH PROFESSIONAL 10-PC.
You have placed the following items in the shopping basket:
BOSCH RATCH. WRENCH SET
BOSCH PROFESSIONAL 10-PC.
Bosch - Technology for life. When you choose the *Professional* range, you get top-quality, genuine professional tools. Take the 10-piece ratcheting wrench set, for example, a combination of open-end and ring ratchet wrenches in the sizes: 8/10/12/13/14/15/16/17/18/19 mm. Very elegant, black anodised chrome vanadium steel tools in a rugged roll-up wallet. A particularly useful feature of these ring ratchet wrenches is the small return angle, which allows them to be used in very tight spaces. The bihex ring prevents slipping and gives you a perfect grip on the nut or screw head.


Material: high-quality chromium-vanadium steel
Extremely durable and rugged design
Ratchets are ultra fine-toothed, so ratcheting is barely audible
10 ratcheting wrenches: 8/10/12/13/14/15/16/17/18/19 mm
Rugged roll-up wallet
In the box:
10 ratcheting wrenches
1 roll-up wallet
Manufacturer details: Bosch
Power tools for the motorbike workshop
Robert Bosch founded his factory for precision mechanics and electrical engineering in Stuttgart in 1886. Today, Bosch is a global company and is one of the firms that have decisively shaped the concept of quality "made in Germany". The Swabian claim "we can do everything except speak German" could have been invented by Bosch. In any case, there is hardly anything that Bosch doesn't invent and optimise. For example, the electric tools for use around the motorbike. They are available in two product lines, depending on the requirements, which can be recognised by the colours of the housings:
Green is the DIY line from Bosch, perfect for the hobby garage.
Here, the range extends from universal cordless drills to mobile high-pressure cleaners with their own water tank and battery power.
Blue is the Bosch professional line for tough, continuous use.
It's the stuff that makes mechatronics happy, no matter if it' s a work light, an angle grinder, a hot air blower or an industrial hoover.
All Bosch power tools have one thing in common: Bosch simply makes screwing more fun.
Write a review for BOSCH RATCH. WRENCH SET
We offer you the opportunity to rate products purchased from Louis and to share your experiences with them publicly.

To ensure that your objective and truthful report will be really beneficial to all readers, please observe the following rules.


Please only rate products that you have personally used for their intended purpose.
Please give reasons for your positive and negative criticisms. Only then will they benefit other customers and allow us to improve the product if necessary.
Please don't copy content that has already been published elsewhere. It's your personal experience which counts.
Data protection: Please don't include your own and other people's addresses, telephone numbers or URLs or even the names of third parties (people as well as companies) in your review.
In your product review, please don't make comparisons with third party product ranges. Regardless of whether you judge these positively or negatively, you, or we as operators of this online shop, would be violating competition law.
Fair play: Please follow these rules so that we don't have to shorten or delete your rating.
Your product rating has been saved. It will be displayed in a few minutes
Your previous input will be lost!
Do you really want to cancel your entry?
+400 brands
2-year right of return
Fast delivery
Worldwide shipping