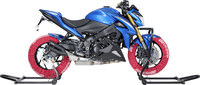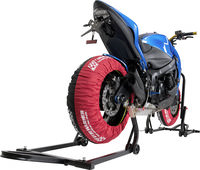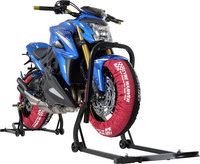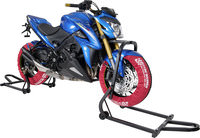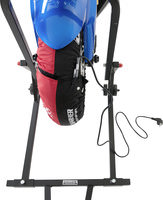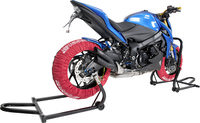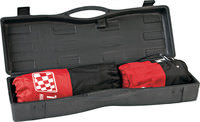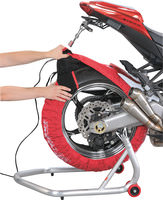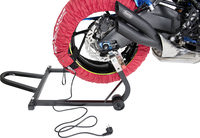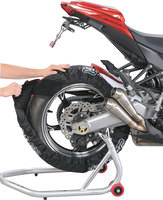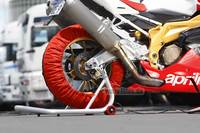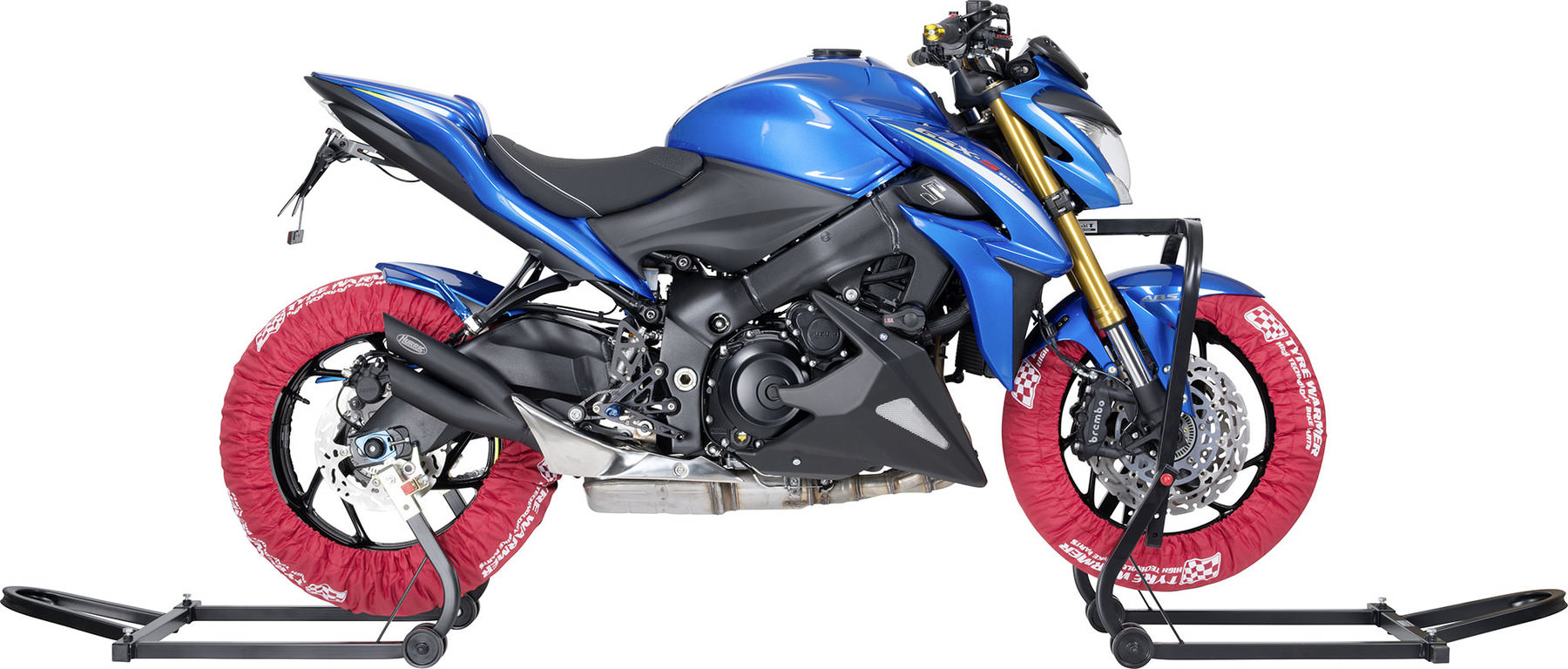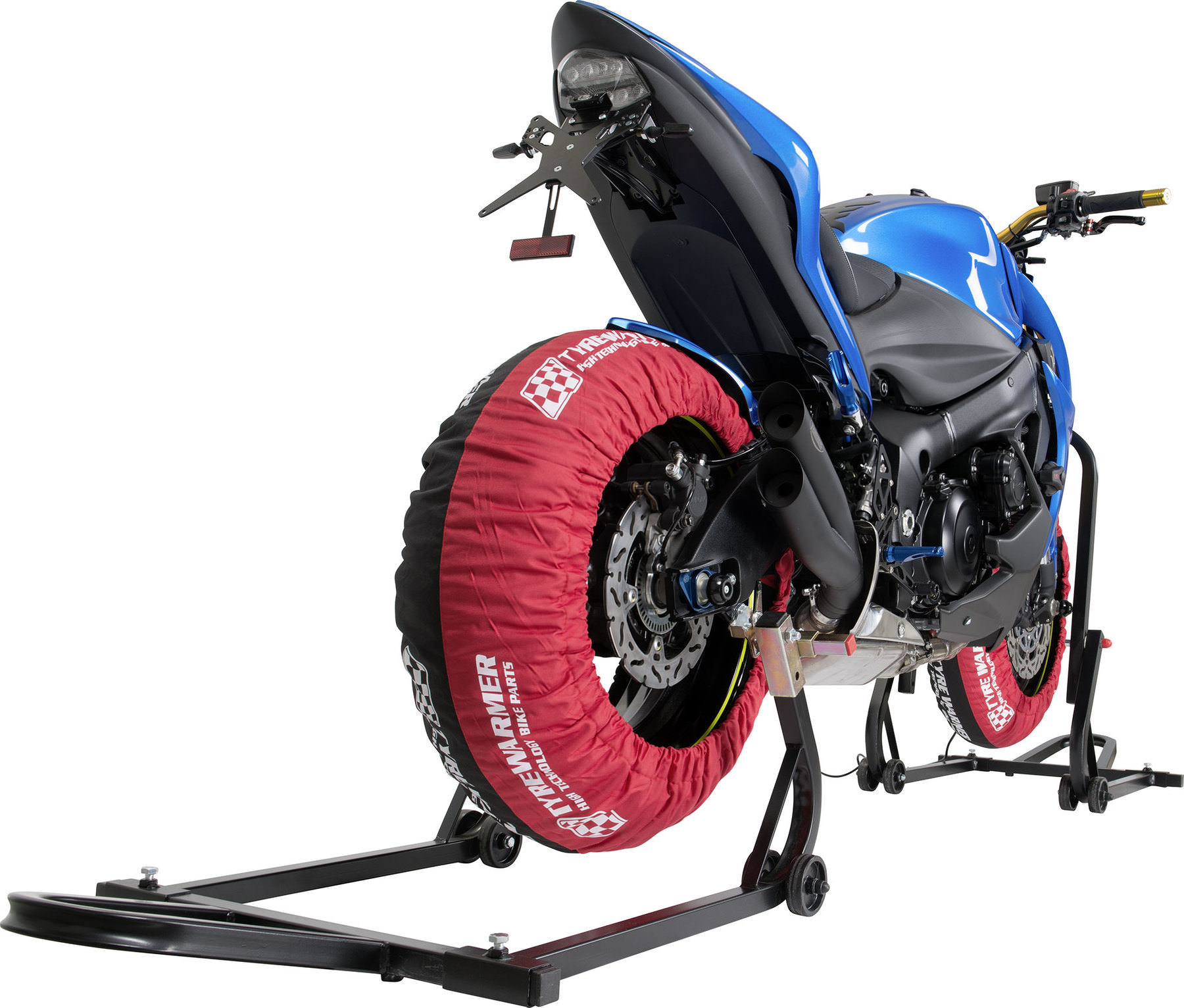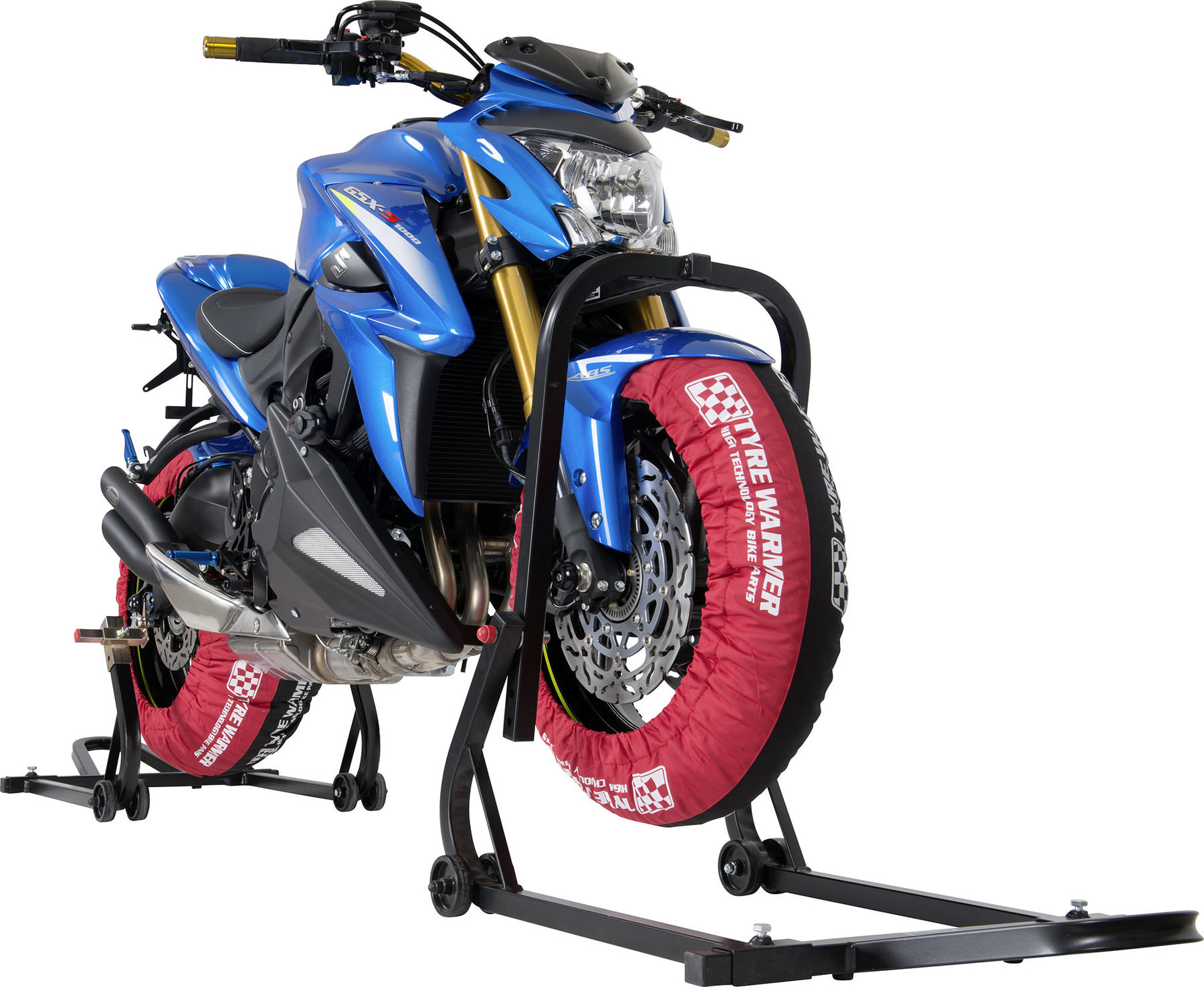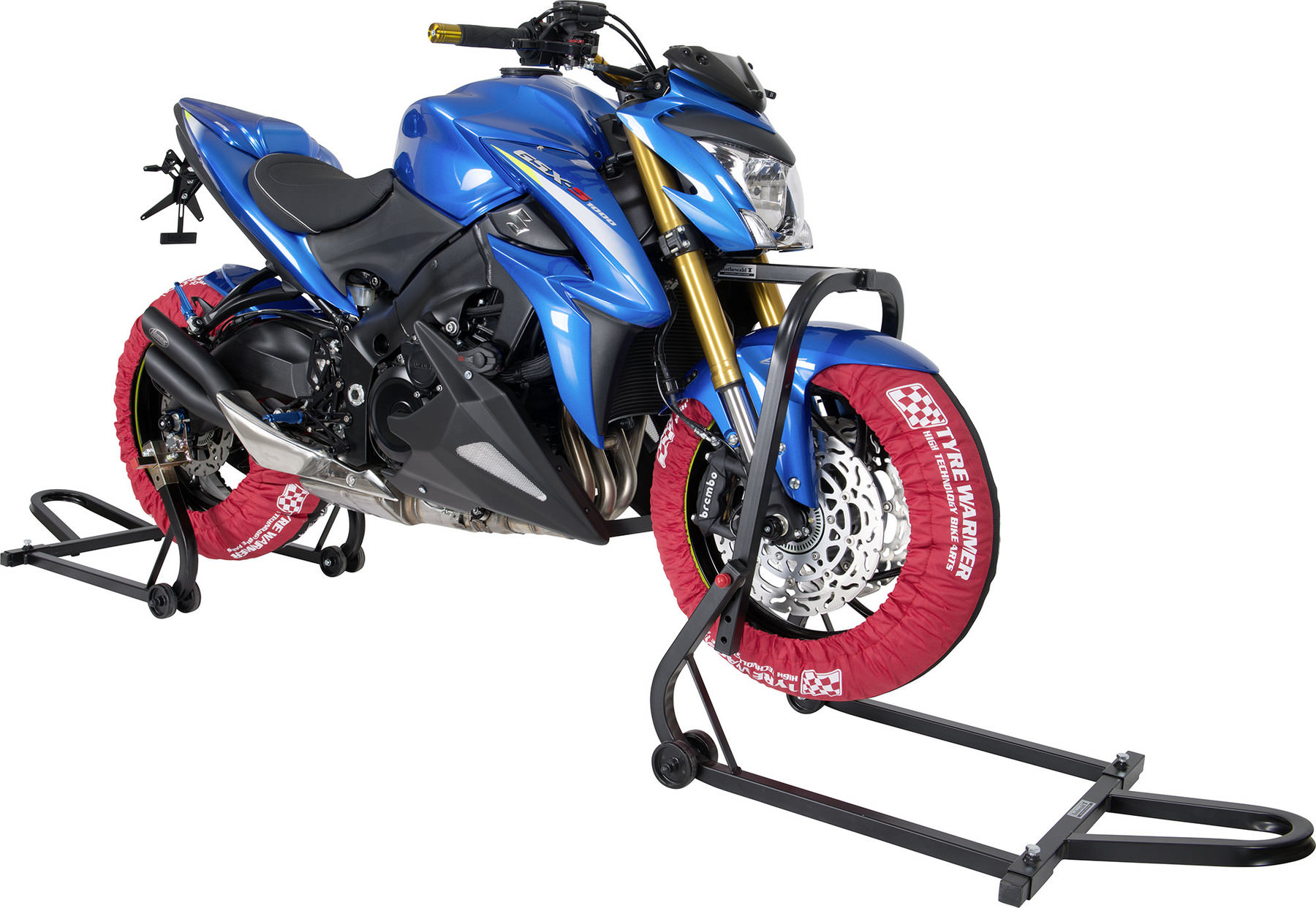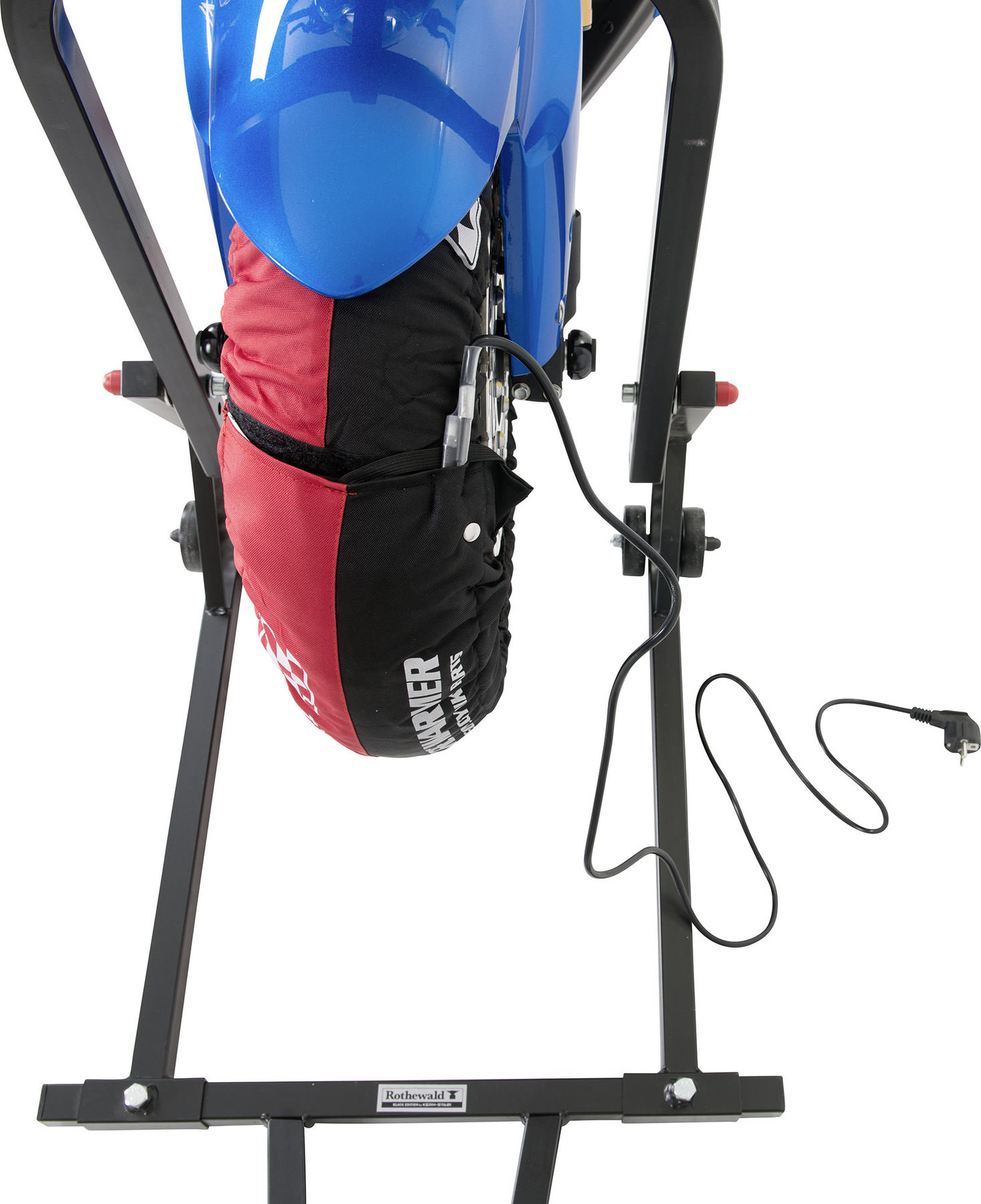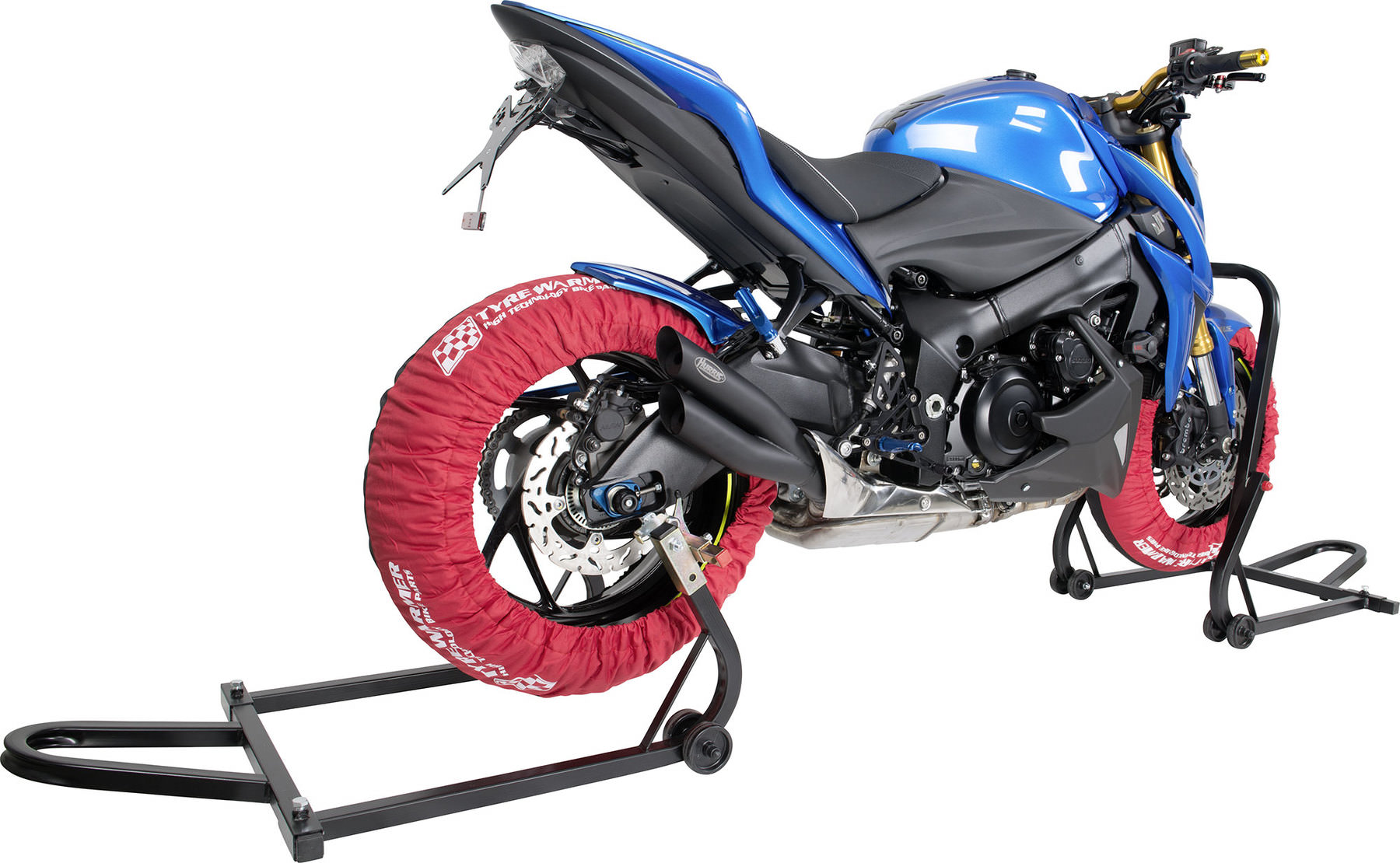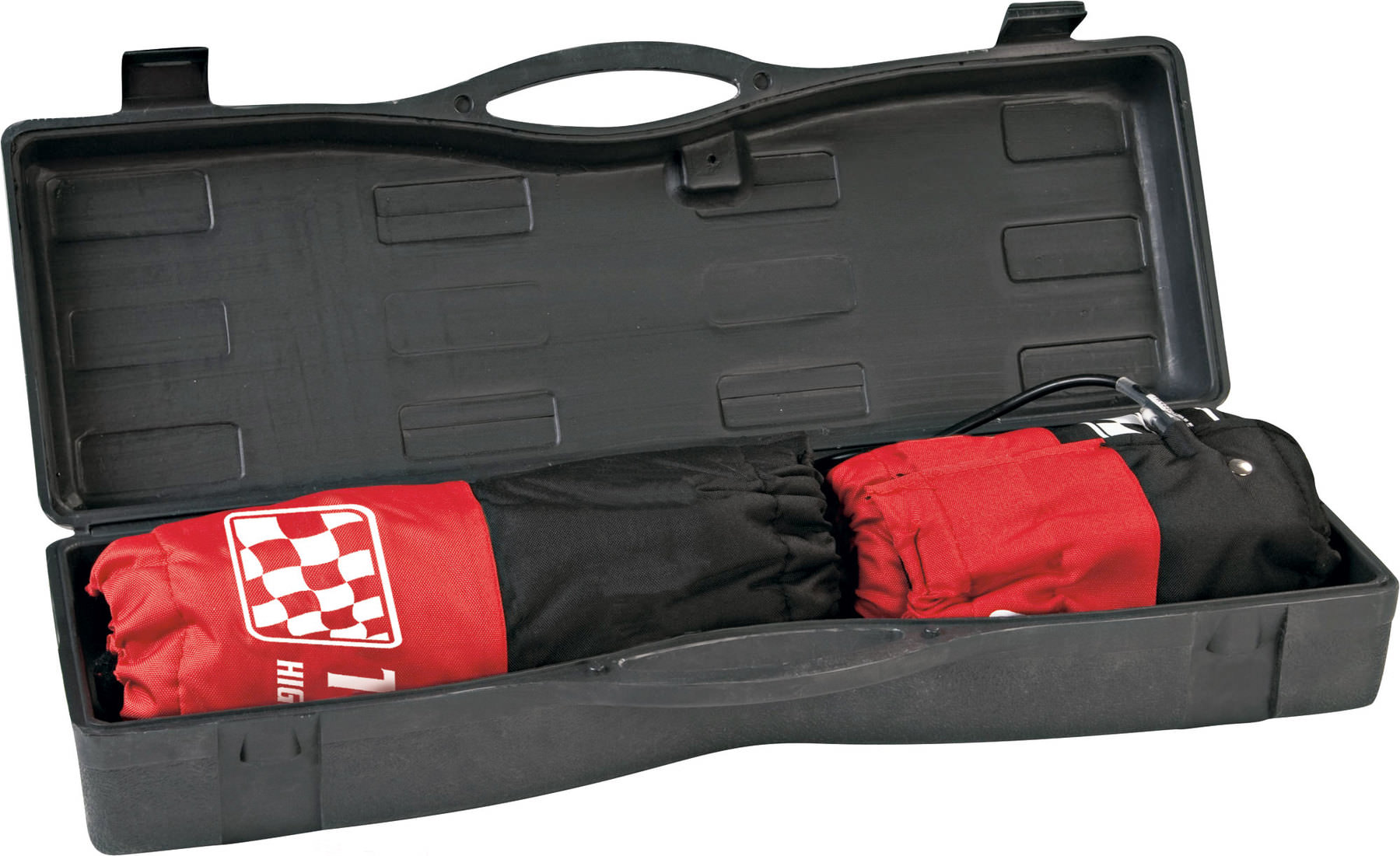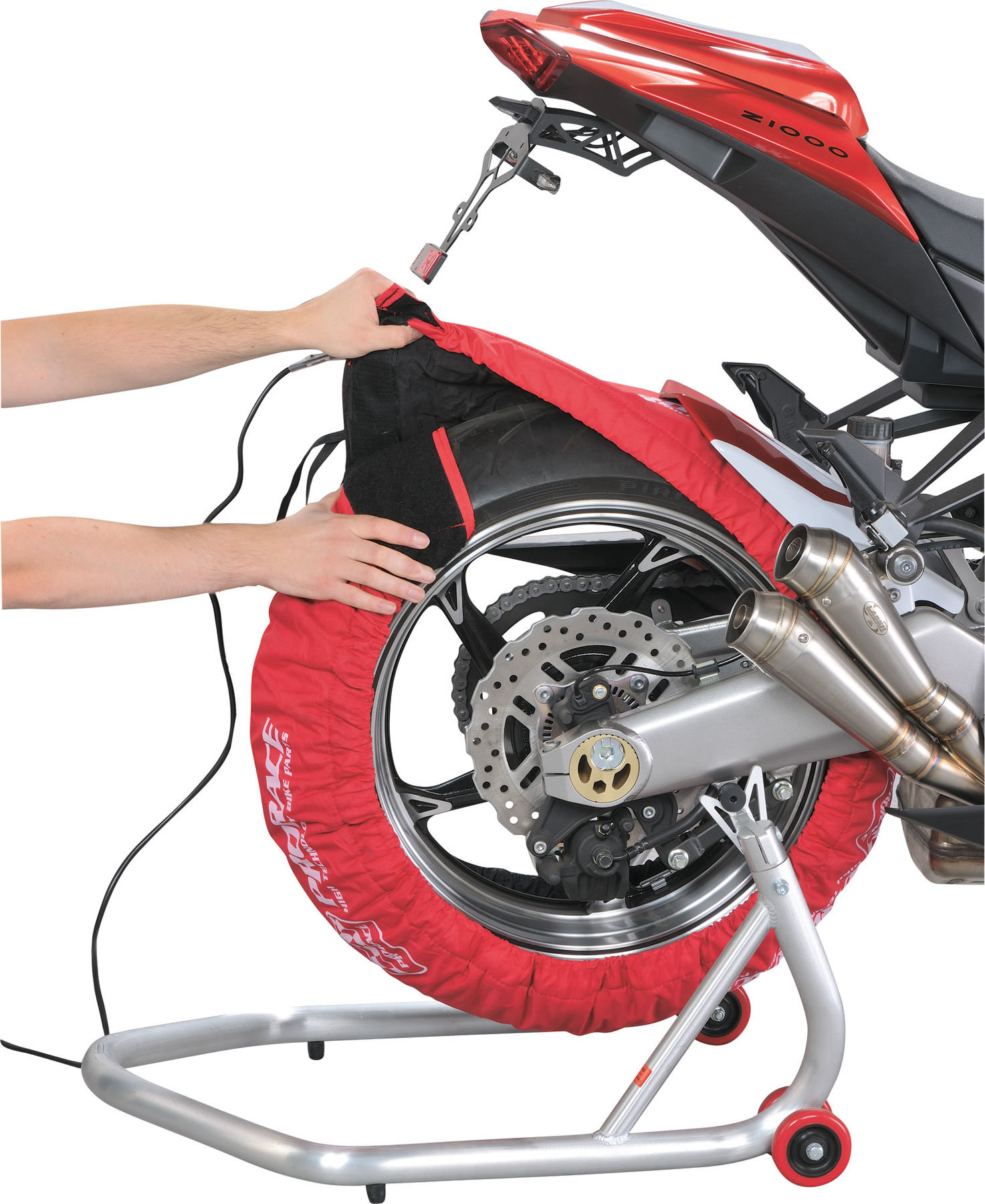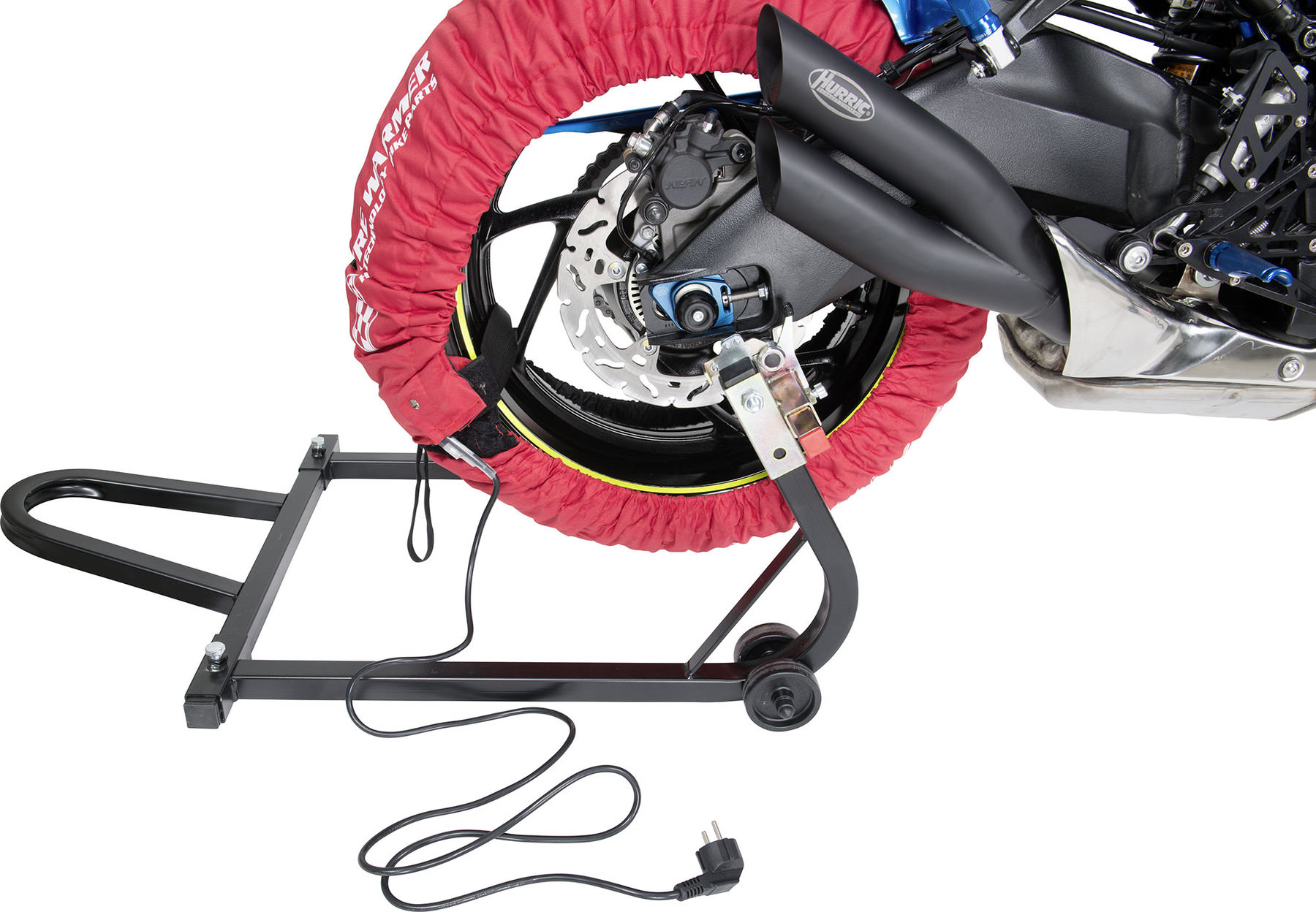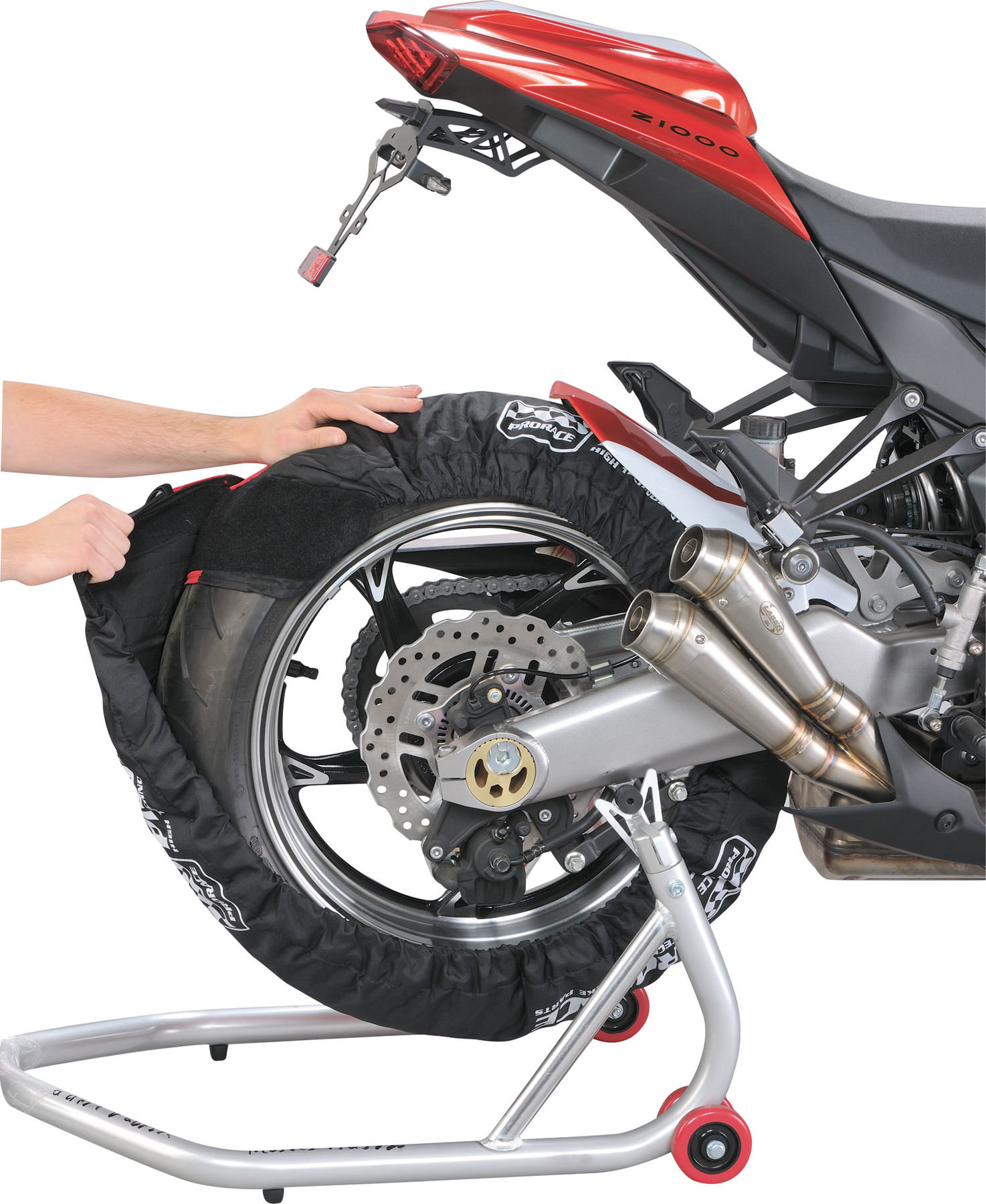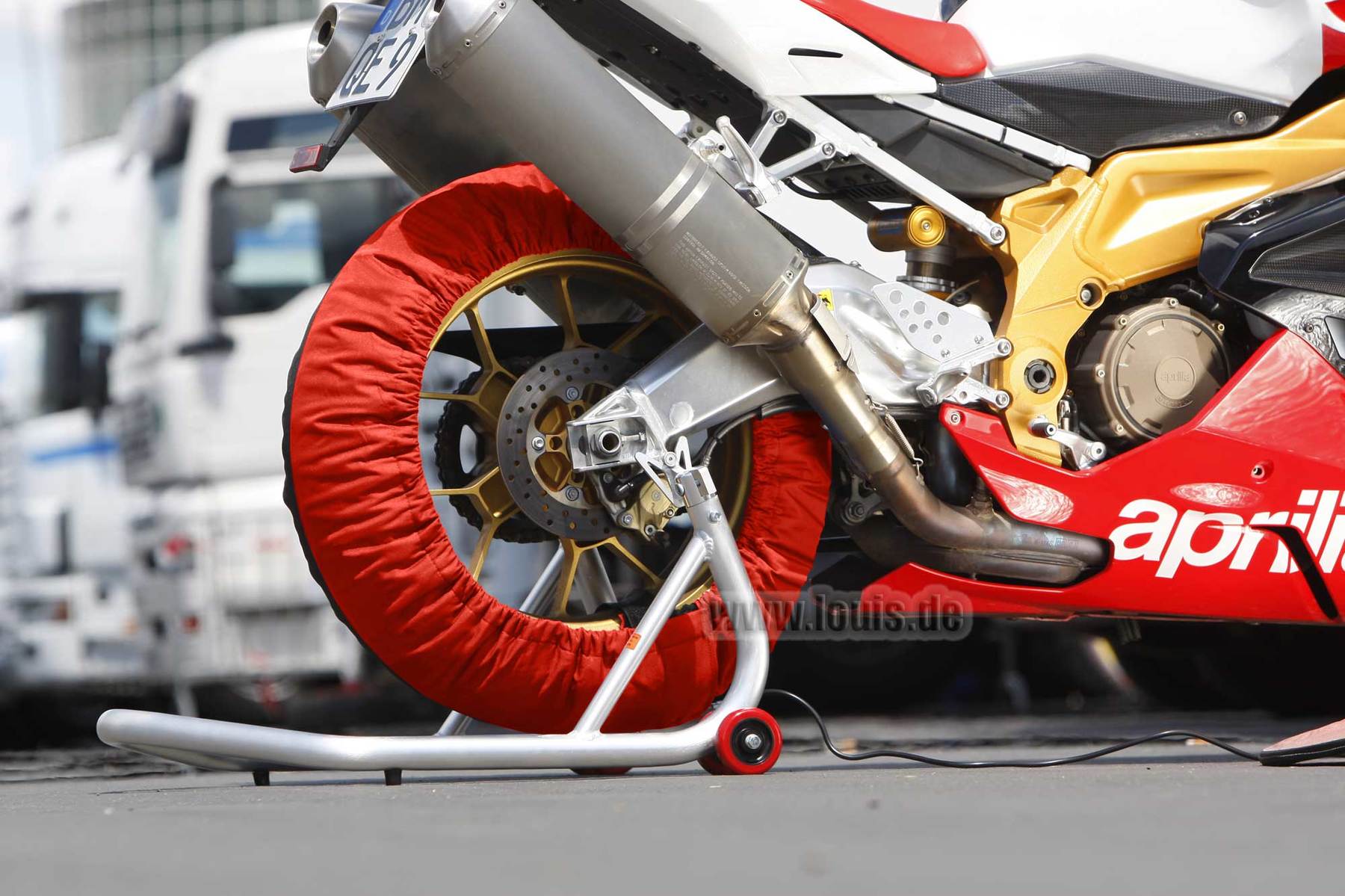 TYRE WARMER SET
FOR FRONT AND REAR
You have placed the following items in the shopping basket:
TYRE WARMER SET
FOR FRONT AND REAR
A must for all bikers who are often at the race track - "Racing" tyre warmers. For maximum grip on the tarmac, race tyres need to be at an optimal temperature of 70°C.
Tyre warmers allow you to get full performance from your machine right from the starting line, and without having to do several laps to warm up your tyres.
It only takes around 25 to 45 minutes to warm up the tyres, depending on the ambient temperature. An LED lamp lights up to indicate when the tyre has reached its operating temperature. Overheating is prevented by integrated thermostats.

The outer shell of the tyre warmers is dirt- and moisture repellent. Elasticated sides and hook-and-loop fastening make them quick to fit and remove.

Ease of use, rugged quality and unbeatable value for money put these tyre warmers in a league of their own.

They come in a sturdy case, complete with instructions.

Colour: Red/black with white logo.

The tyre warmers are only suitable for the following tyre sizes:

front: 120/70-17"
rear: 180/55 to 190/50(55)-17" (16.5").
230 V supply. Cable length: approx. 160 cm. Electrical rating: front 400 W, rear 640 W.
Important note:
Only suitable for slicks. Never use tyre warmers for standard road tyres or wets (rain tyres). Not approved for road use under the German Road Traffic Licensing Regulations (StVZO)!
WEEE-Reg.Nr.: DE 65 34 31 11
Write a review for TYRE WARMER SET
We offer you the opportunity to rate products purchased from Louis and to share your experiences with them publicly.

To ensure that your objective and truthful report will be really beneficial to all readers, please observe the following rules.


Please only rate products that you have personally used for their intended purpose.
Please give reasons for your positive and negative criticisms. Only then will they benefit other customers and allow us to improve the product if necessary.
Please don't copy content that has already been published elsewhere. It's your personal experience which counts.
Data protection: Please don't include your own and other people's addresses, telephone numbers or URLs or even the names of third parties (people as well as companies) in your review.
In your product review, please don't make comparisons with third party product ranges. Regardless of whether you judge these positively or negatively, you, or we as operators of this online shop, would be violating competition law.
Fair play: Please follow these rules so that we don't have to shorten or delete your rating.
Your product rating has been saved. It will be displayed in a few minutes
Your previous input will be lost!
Do you really want to cancel your entry?
Issue 09-2007
In the 09/07 issue of "PS" magazine, an identically built model sold under another brand was awarded the "PS Best Buy", and was rated "Very Good".
+400 brands
2-year right of return
Fast delivery
Worldwide shipping