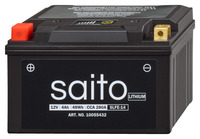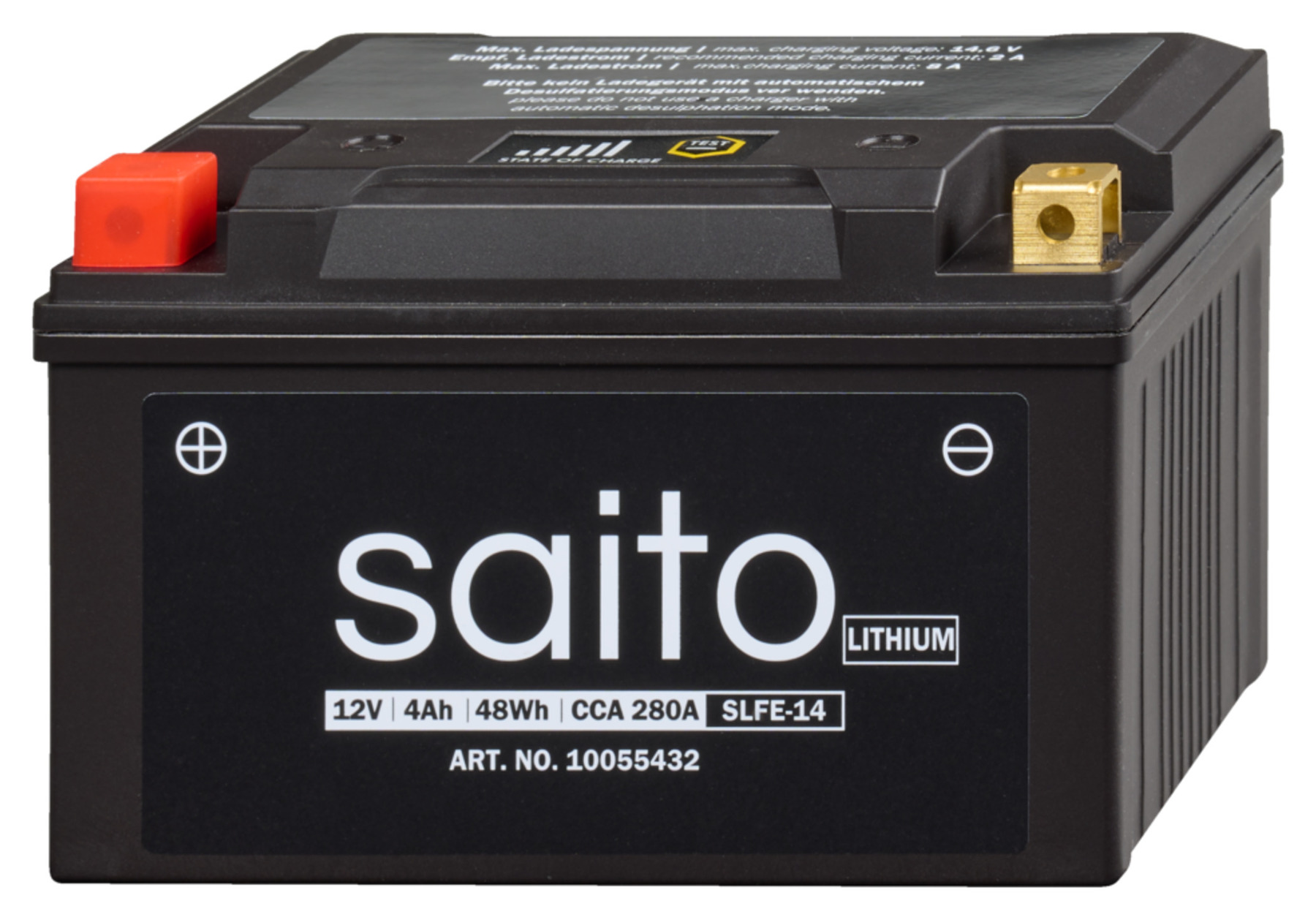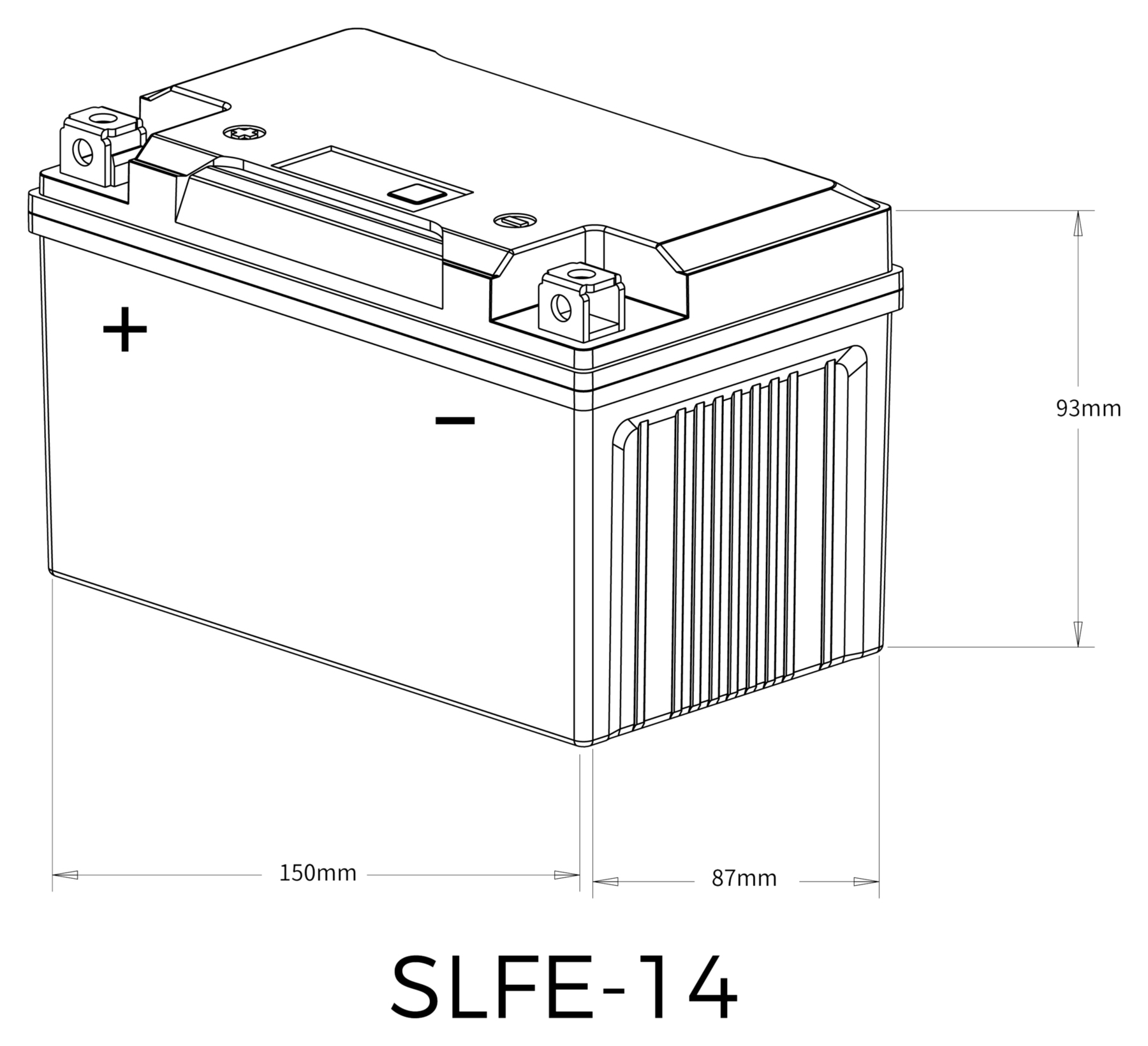 SAITO LITHIUM BATTERY
SLFE-14 12V/48WH
You have placed the following items in the shopping basket:
SAITO LITHIUM BATTERY
SLFE-14 12V/48WH
Good news for all those who are looking for an affordable alternative to many lithium starter batteries and who also like lighter weight and smaller dimensions than ordinary gel or AGM batteries. Get the power your bike needs from Saito. The advantages are obvious:


smaller and lighter than gel or AGM batteries
powerful, high starting performance
can be installed in any position (standing, lying, angled as no acid can leak)
robust housing
Including adhesive pads for versatile applications
battery indicator
low self-discharge
long service life
are charged faster than conventional batteries
no memory effect
Saito lithium batteries are manufactured by one of the world's leading battery manufacturers and are subject to the same quality tests and safety regulations as the products of many other brands.
Please note: Before you switch to a lithium-ion battery (especially recommended for older motorbikes), it is best to check with a voltmeter at the battery terminals how high the charging voltage rises when you increase the speed at idle. The charging voltage should not exceed 14.6 volts if you want to enjoy your new Li-ion battery for a long time.
Good to know:
Due to their specific characteristics, lead-acid batteries can only use 30% of their capacity, whereas lithium-ion batteries can use almost 100% of their capacity. For this reason, the lithium versions of DELO batteries need only 1/3 of the capacity (lower ampere hours) of a comparable lead-acid battery for the same starting power.
Indicator: All lithium-ion batteries are equipped with a battery condition indicator.
Caution!
never use chargers that would desulphate deeply discharged batteries (below 10 volts) with a voltage higher than 14.6 volts before starting the actual charging process
The maximum charge voltage of 14.6 volts must never be exceeded.
Louis strongly recommends that you use one of the chargers listed under "Suitable items".
For further information, please see our documents section.