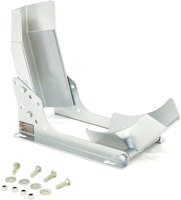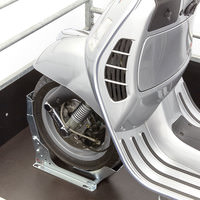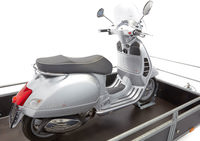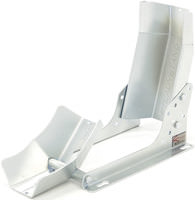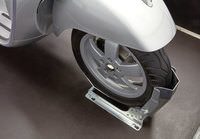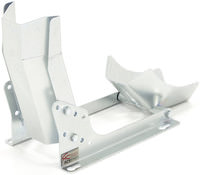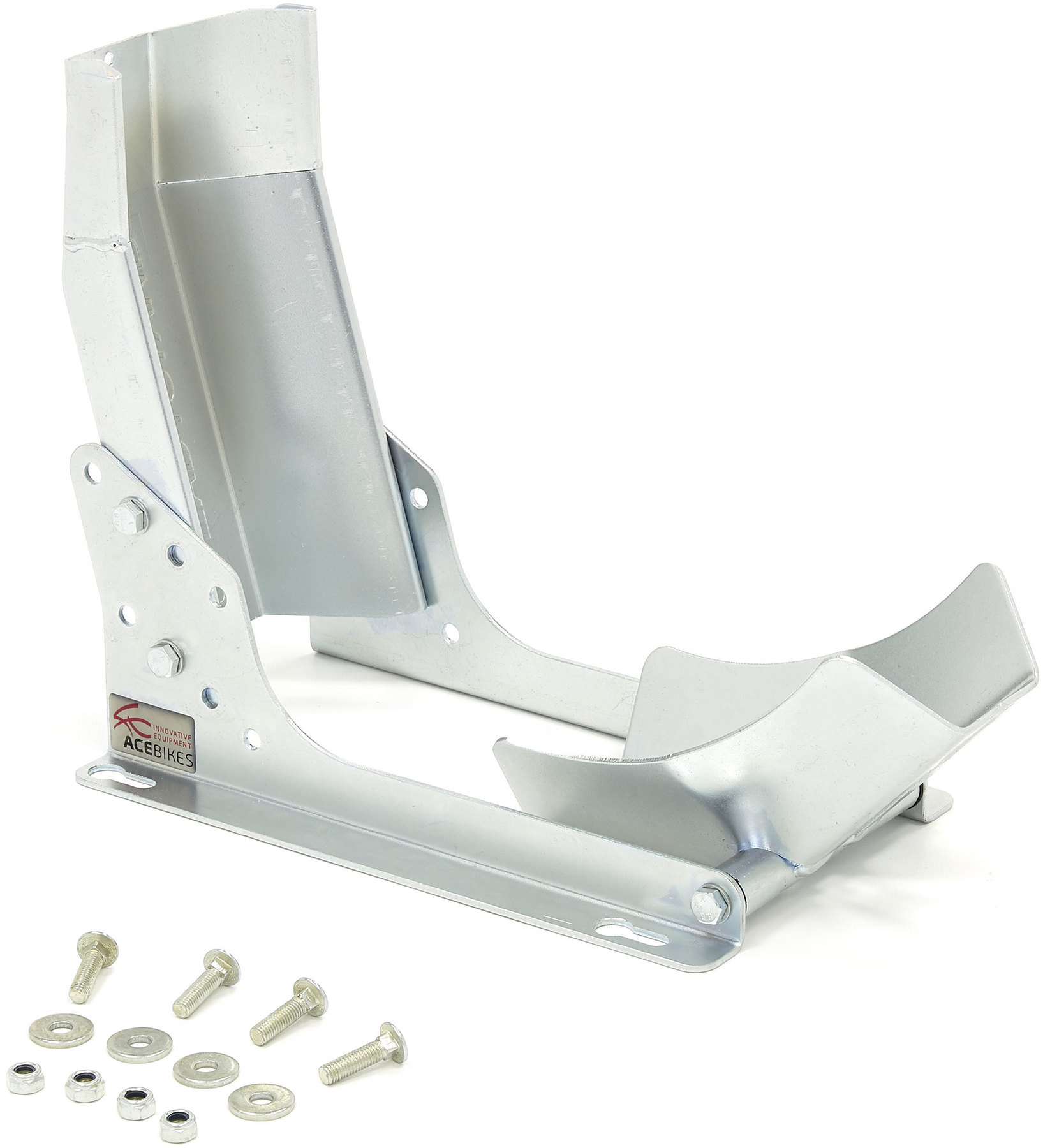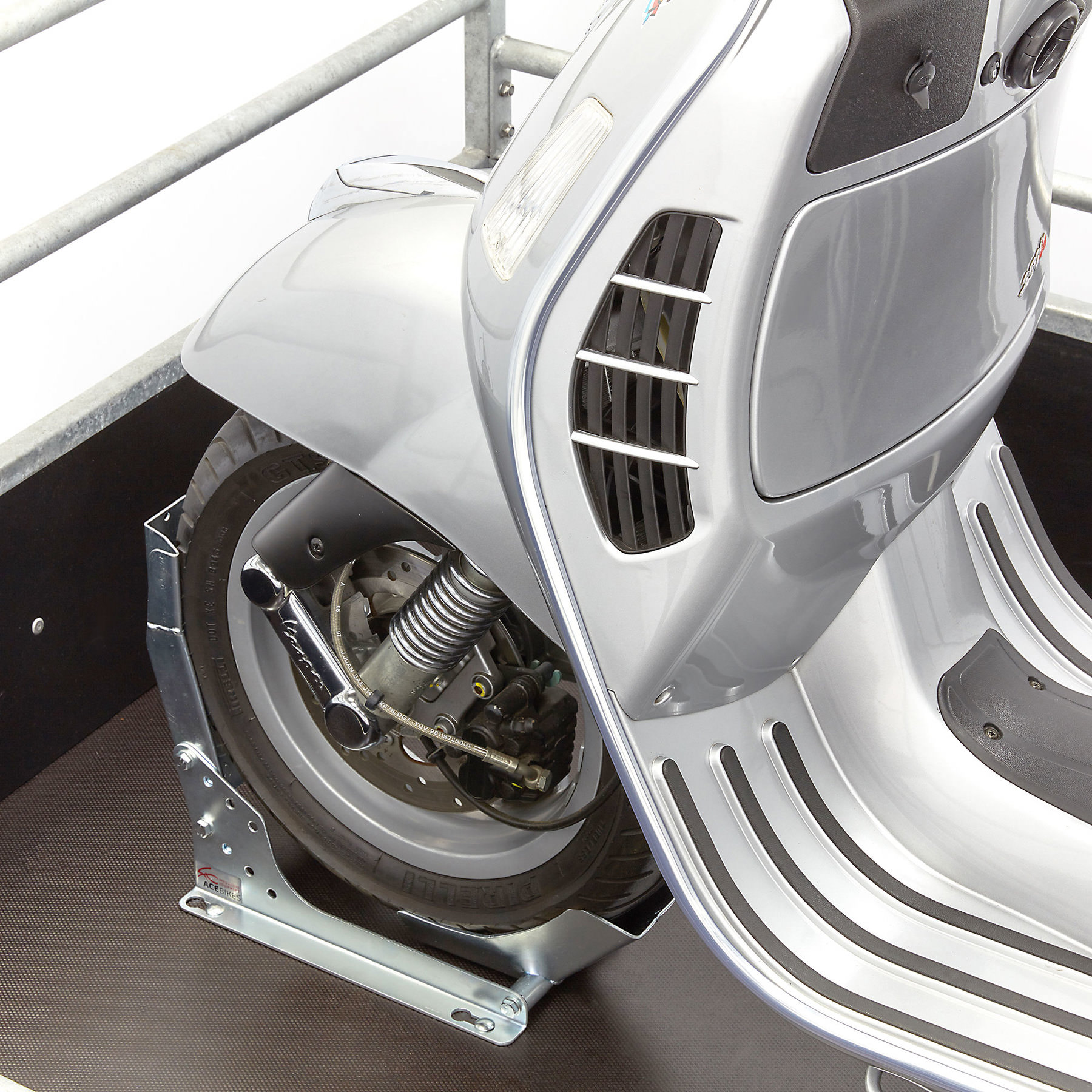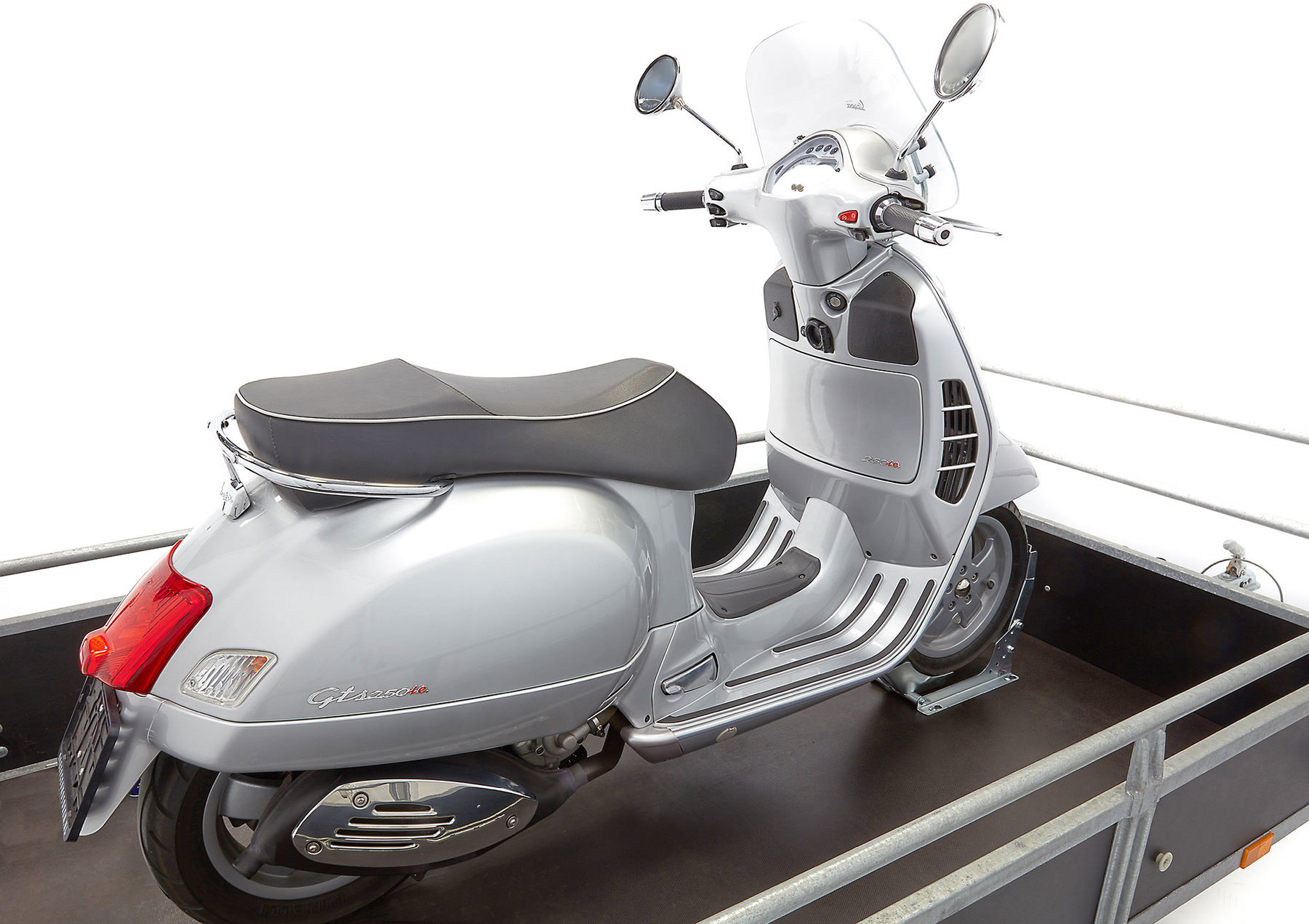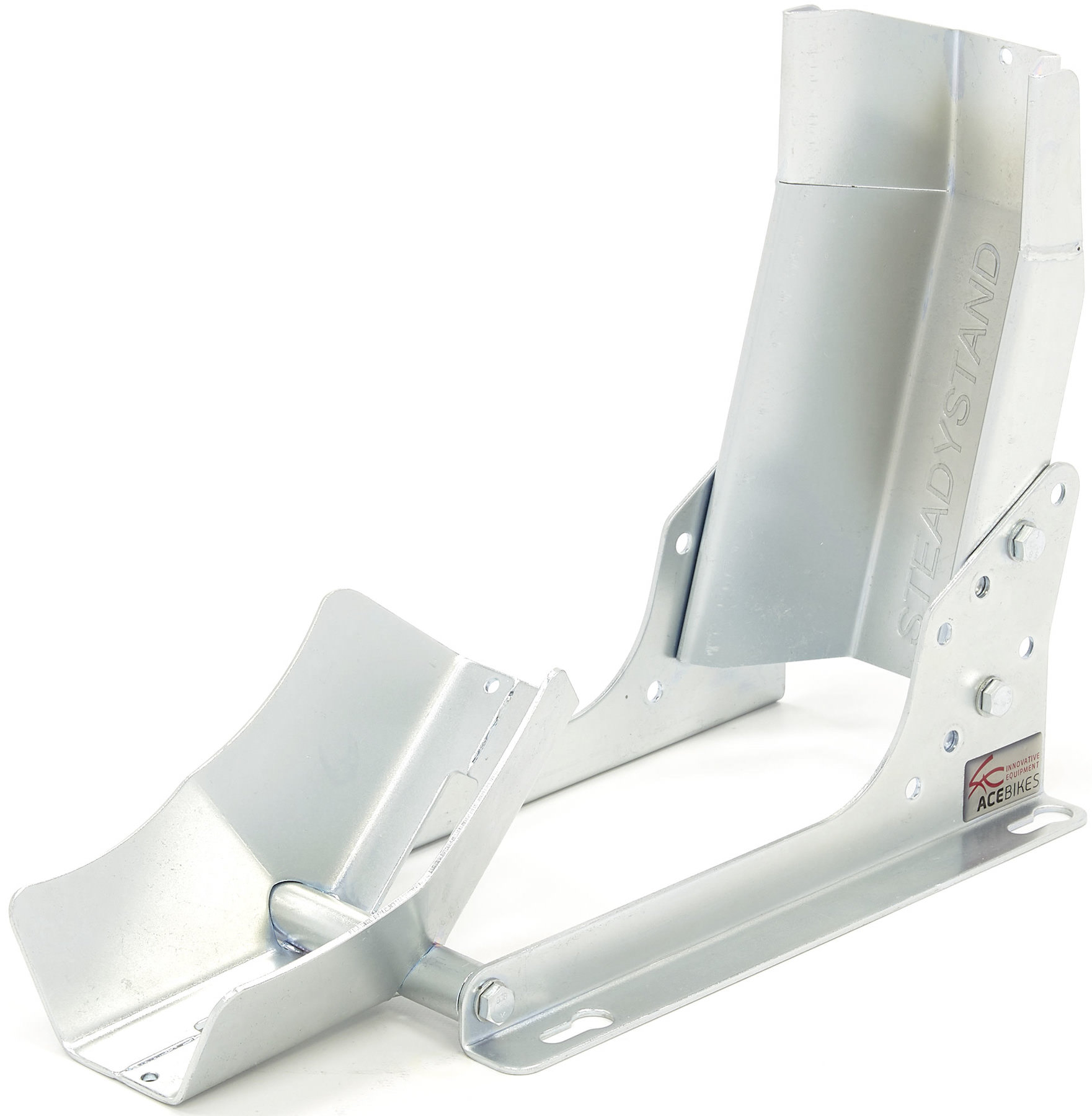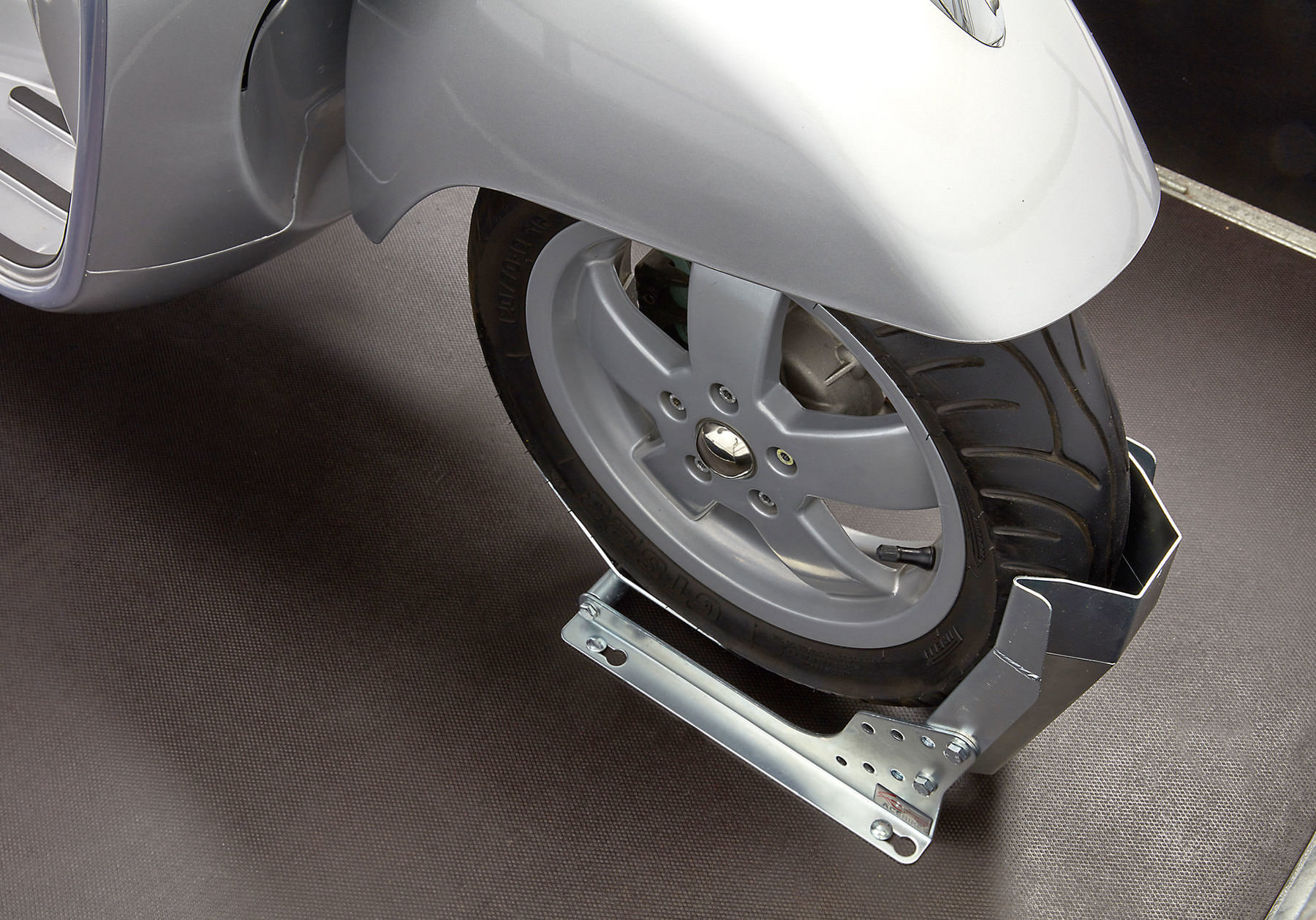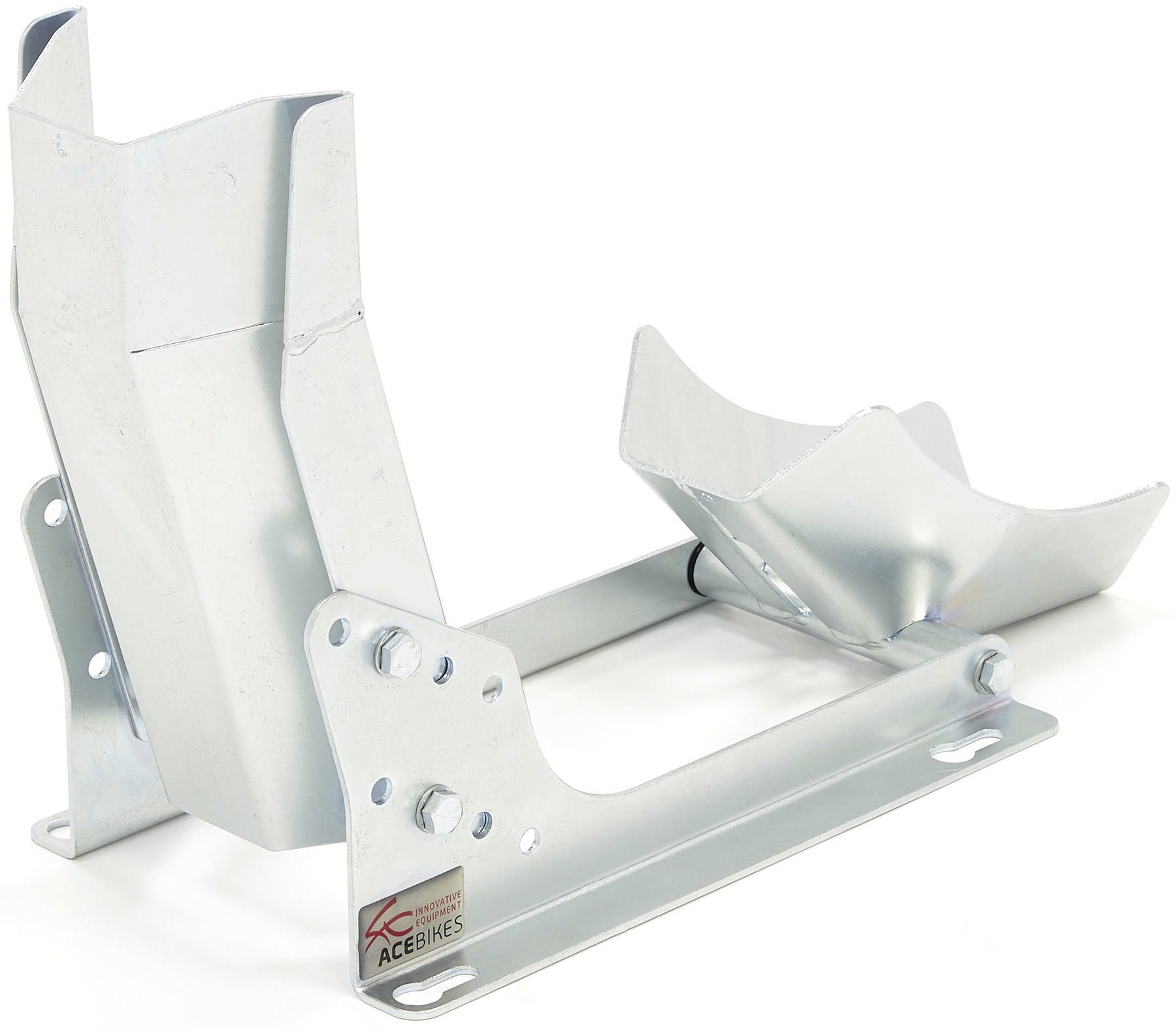 STEADYSTAND FIXED SCOOTER
STEADYSTAND FIXED SCOOTER
STEADYSTAND FIXED SCOOTER
FRONT WHEEL CHOCK
You have placed the following items in the shopping basket:
STEADYSTAND FIXED SCOOTER
FRONT WHEEL CHOCK
What's the problem with your scooter? Does it need to go in for servicing or repair? Or do you want to put it on a trailer to take with you on holiday? In either case, you'll need to somehow secure it for transporting safely. Not just anyhow - the Steadystand Fixed Scooter from ACEBIKES is the tool for the job.
This scooter front wheel clamp bolts to the bed of a trailer or transporter and will hold your scooter tight and keep it safe.
The Steadystand is made of sturdy galvanised steel, and can be adjusted to suit any size of scooter tyre.

Suitable for 10" to 13" tyres and tyre widths from
80 mm to 120 mm

The principle is very simple. Just roll your scooter forwards onto the rocker, right up to the stop. The rocker tips up and clamps the scooter securely.
To release it again, simply give the scooter a tug backwards.
List of compatible motorcycles
Manufacturer details: Acebikes

Practical and stable

So that your motorbike stands rock-steady: the Dutch firm Acebikes presents its motorbike stands. Whether you want to transport your bike on a trailer or simply save space when storing it in the garage, Acebikes offers the perfect solution. Even on lifts, your bike stands stock-still thanks to Acebikes. And handling it is brilliantly simple, just like the system as a whole.
The ratings will be available to you again soon.
+400 brands
2-year right of return
Fast delivery
Worldwide shipping