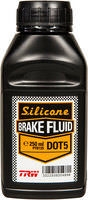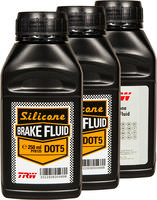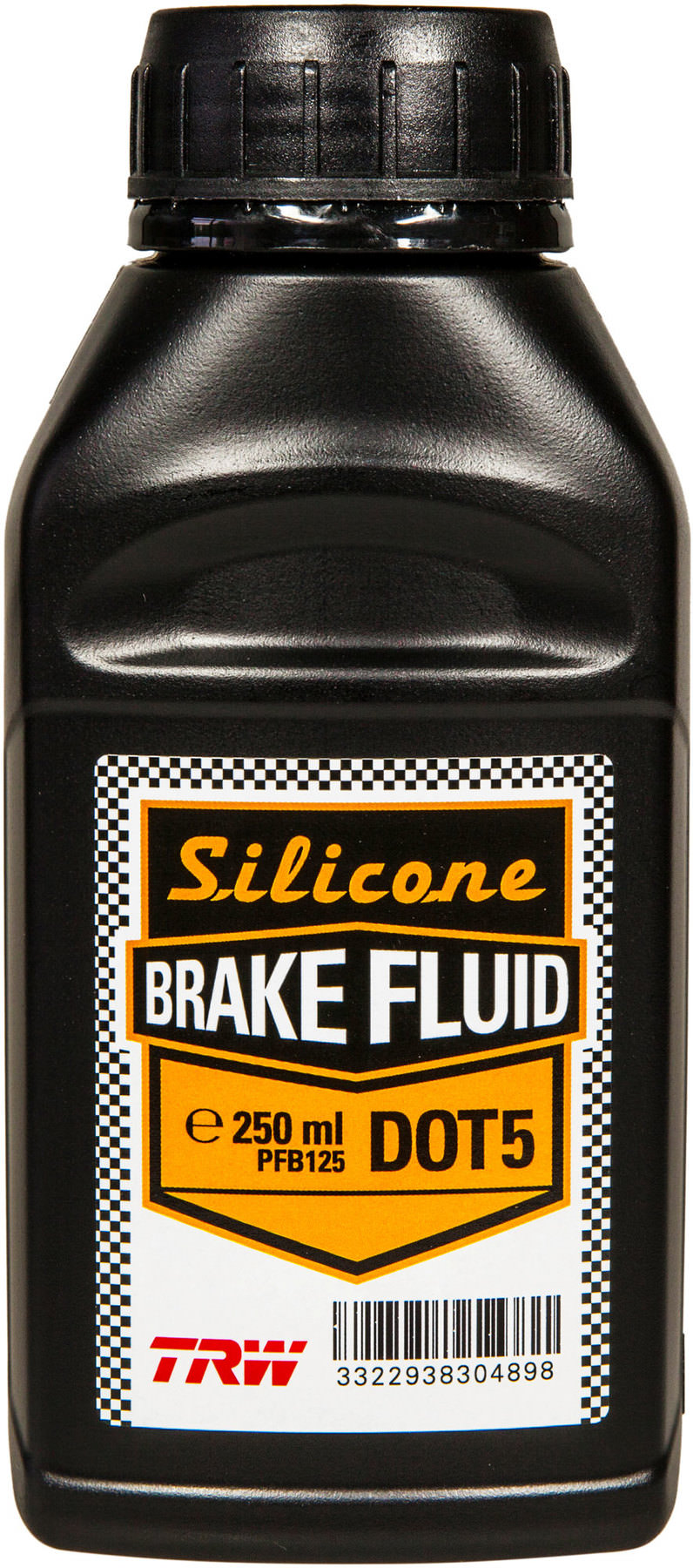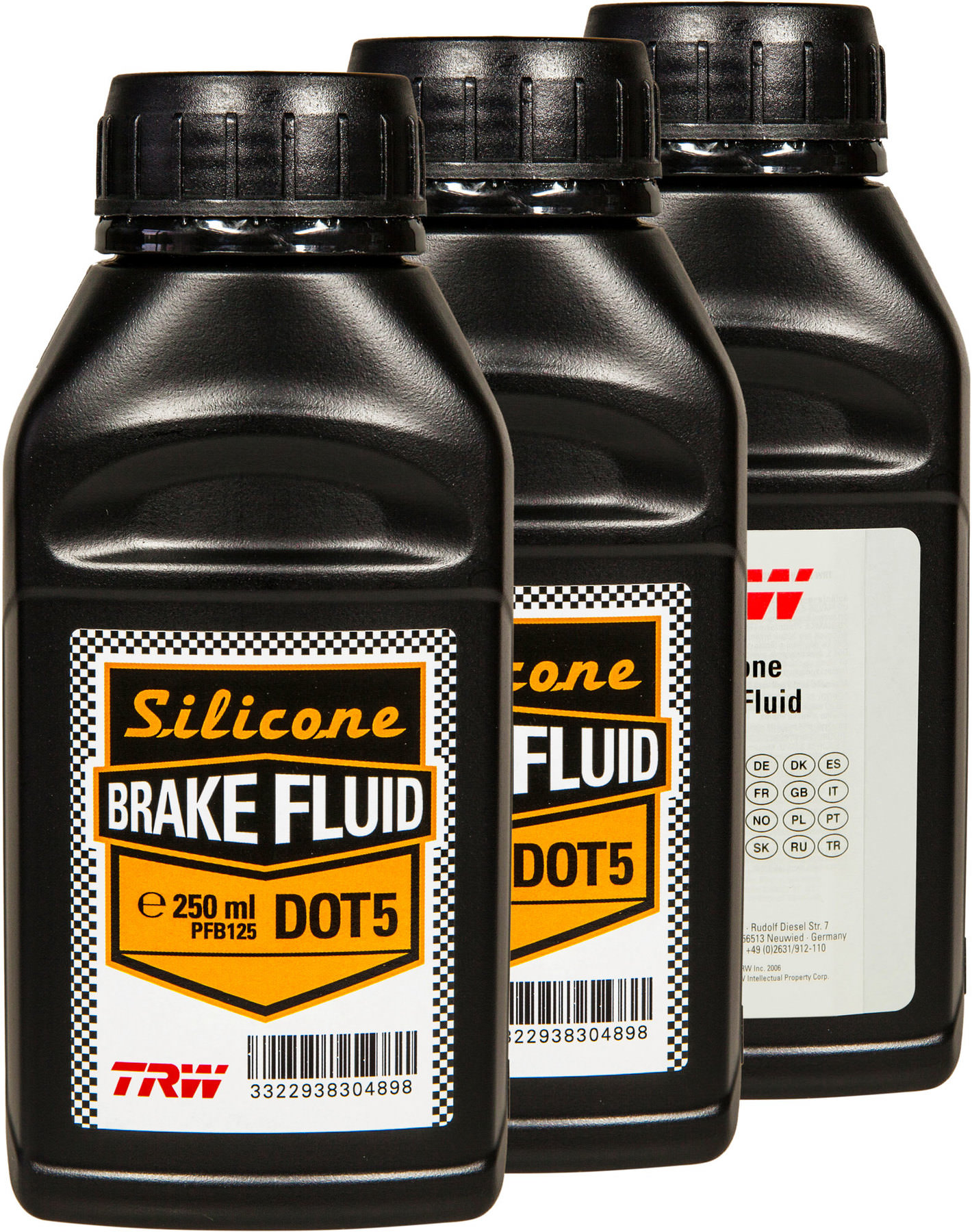 TRW BRAKE FLUID
VISOR CLEANER, 250 ML
You have placed the following items in the shopping basket:
TRW BRAKE FLUID
VISOR CLEANER, 250 ML
TRW DOT 5 Silicone Brake Fluid is a high-performance product specially formulated for vehicles with braking systems that require brake fluid which meets the DOT 5 specification (silicone-based).
TRW DOT 5 Silicone Brake Fluid gives optimal braking performance for maximum safety.
The formulation is designed to provide effective protection against corrosion and deposits. Seals in the hydraulic system are optimally lubricated.
TRW DOT 5 Silicone Brake Fluid is non-hygroscopic (i.e. does not absorb water) and will not damage paintwork, aluminium, chrome or plastic parts.
DOT 5 brake fluid is specified for Harley-Davidson and Buell motorcycles from roughly 1976 to 2004/2005 with OEM braking system (Important: Always follow the vehicle manufacturer's specifications for your motorcycle!).
Technical details:

Dry boiling point: 260°C
Non-hygroscopic
Contains: 250 ml
IMPORTANT: Never mix TRW DOT 5 brake fluid with conventional glycol-based brake fluids with DOT 3, 4 or 5.1 specifications. Danger!
Even DOT 5 silicone brake fluid absorbs moisture from the air, but does not bind it. Therefore DOT 5 silicone must be changed regularly, like other brake fluids.

DOT 5 silicone is not suitable for vehicles with ABS braking systems!
Manufacturer details: TRW
Every second counts when you brake!

TRW Lucas has been manufacturing premium-quality motorbike spare parts since 1976 (ISO 9001, ISO/TS 16949) and is the German market leader for brake discs, brake pads and steel-braided lines. Every time that product tests have been carried out by trade publications over the past 30 years, they have confirmed the excellent quality of these products. They have won test after test. Every second counts when you brake! Don't settle for anything less than quality products from the market leader.
The ratings will be available to you again soon.
+400 brands
2-year right of return
Fast delivery
Worldwide shipping