Ducati Scrambler 800 – Louis Special Custom Bike
With the right accessories Ducati's Scrambler can be made even cooler and more relaxed – and it delivers even more riding pleasure.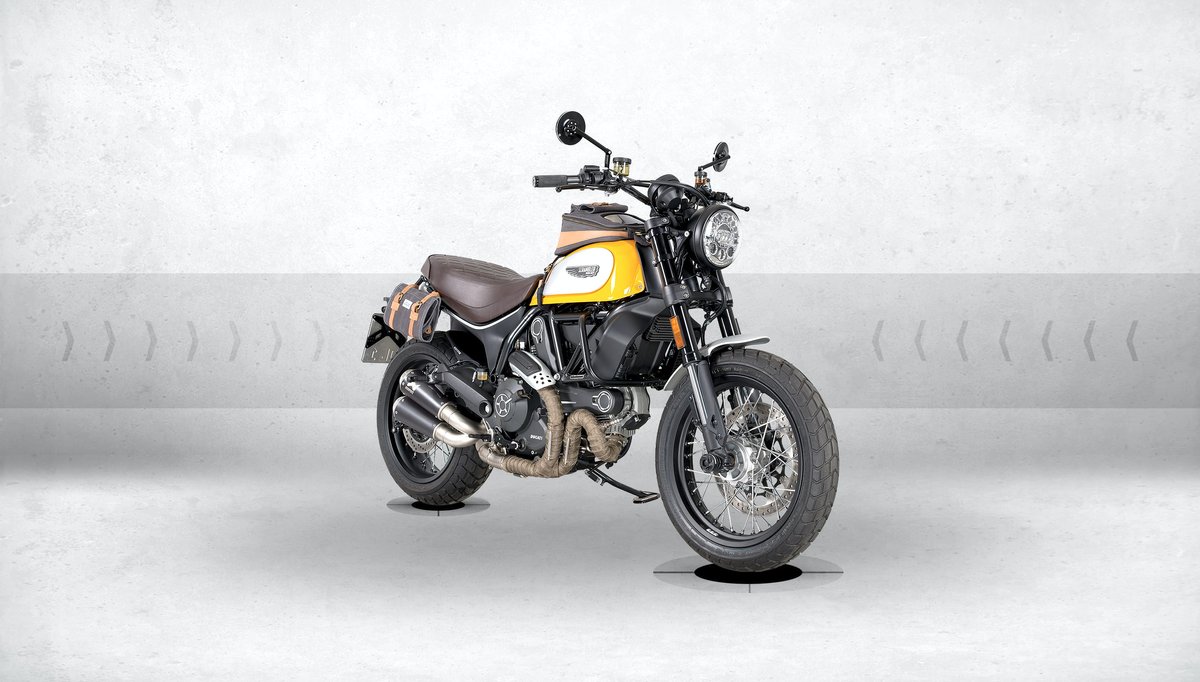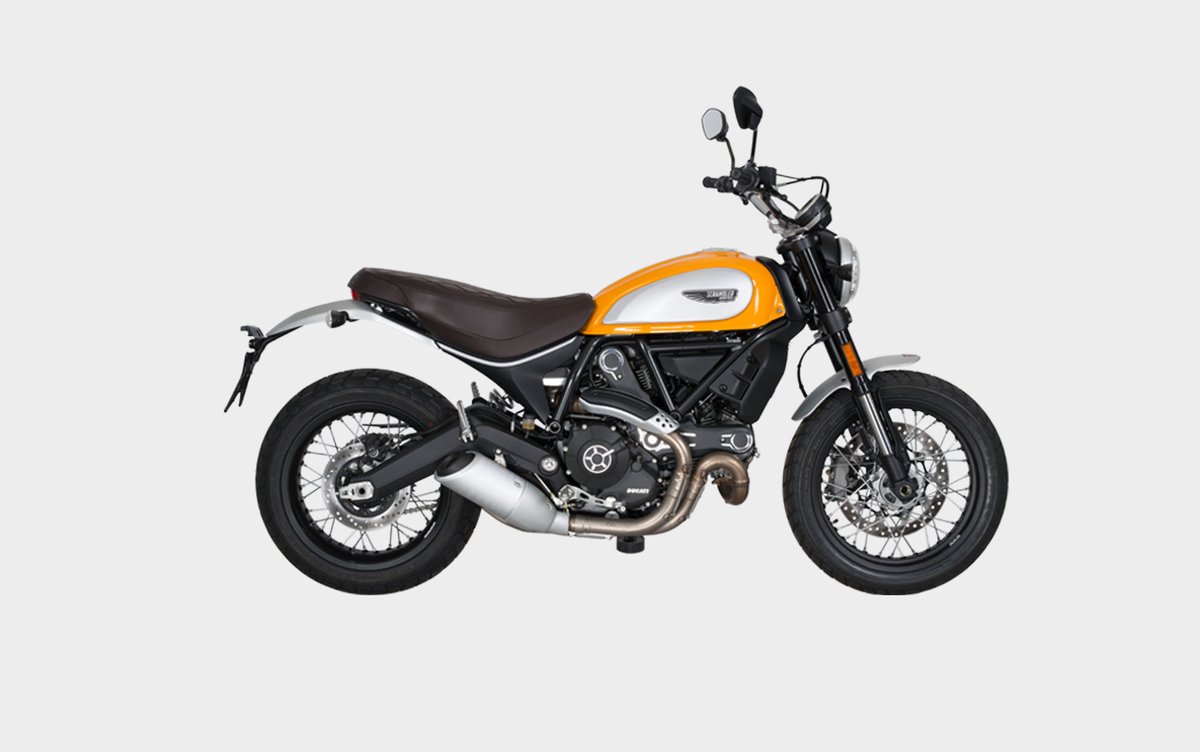 Ducati Scrambler 800
Not a typical Ducati but a massive success for the premium brand from Bologna.
A timeless look and contemporary technology
Retro is more than just a fashion. It's all about history, about where we come from and about the rediscovery of the human factor in technology. But it's also about where we are going and about what's underneath the surface. The Ducati Scrambler is not just a good-looking motorcycle but also a contemporary one. If you individually modify it, you can extend this aspect easily without compromising the classic vibe. This way, a very personal vehicle is created, which impresses with numerous little details and brings riding pleasure to new heights.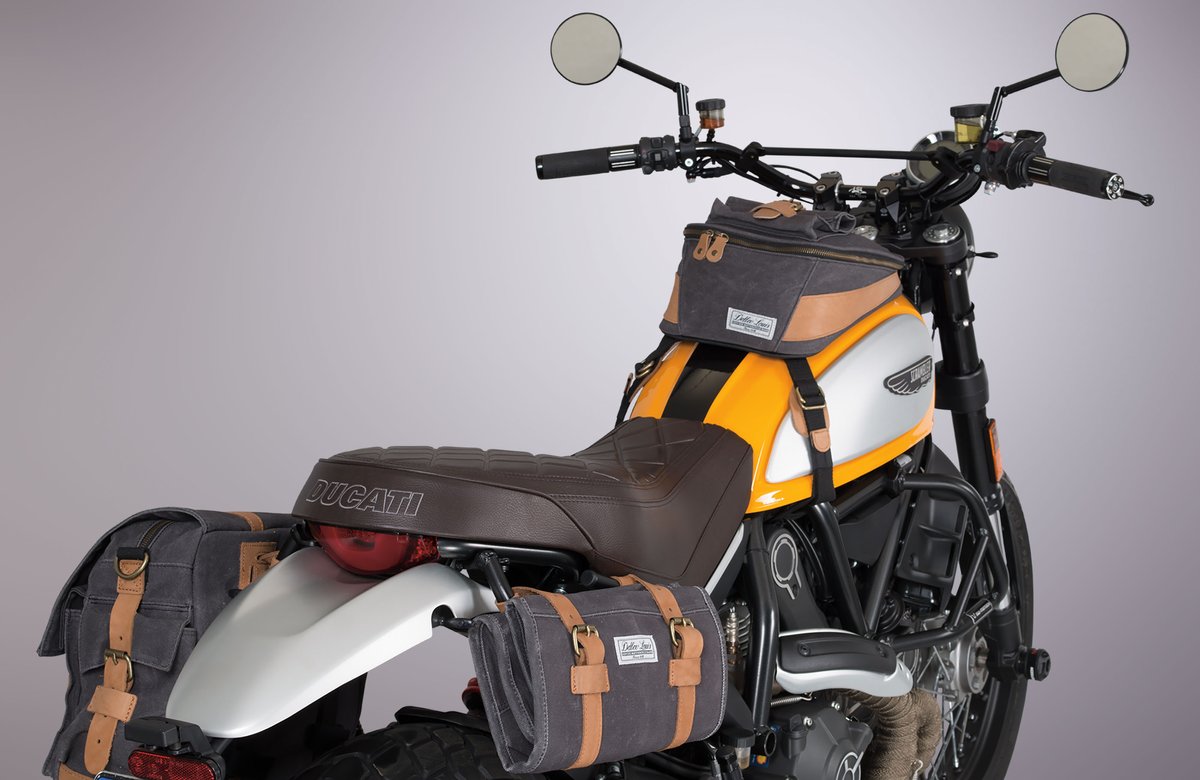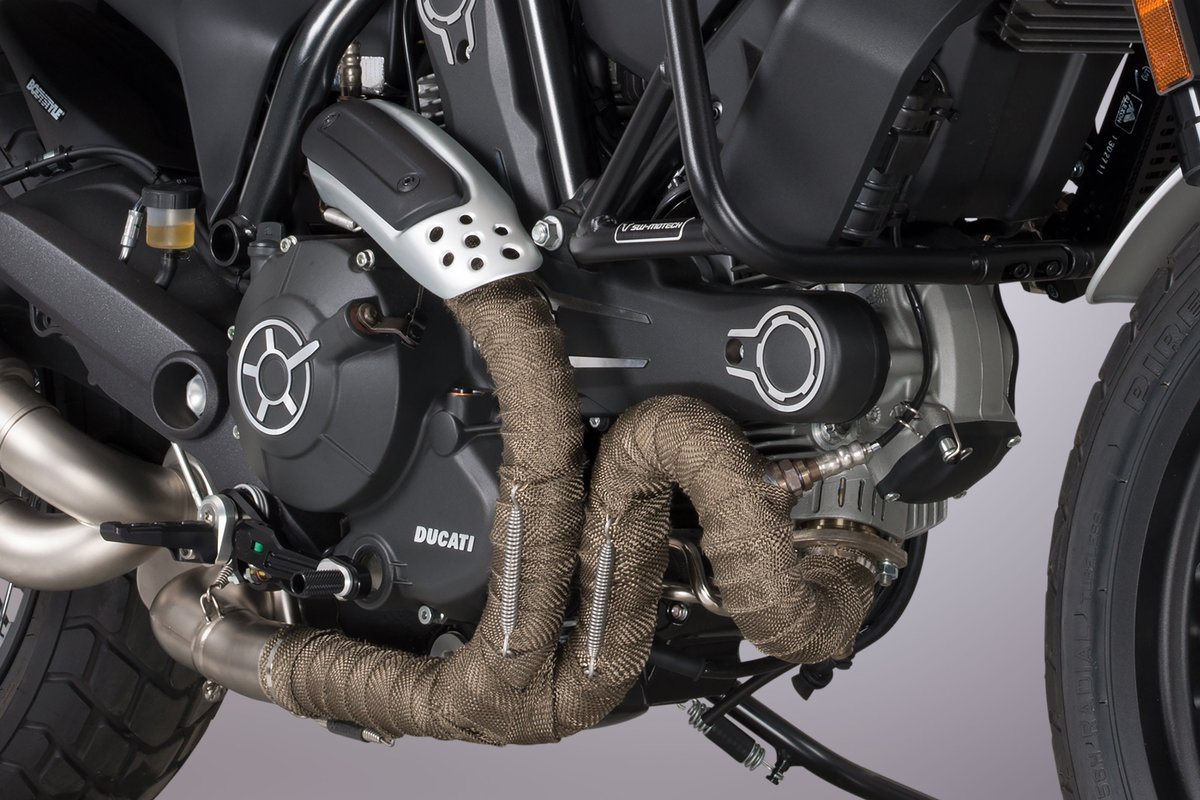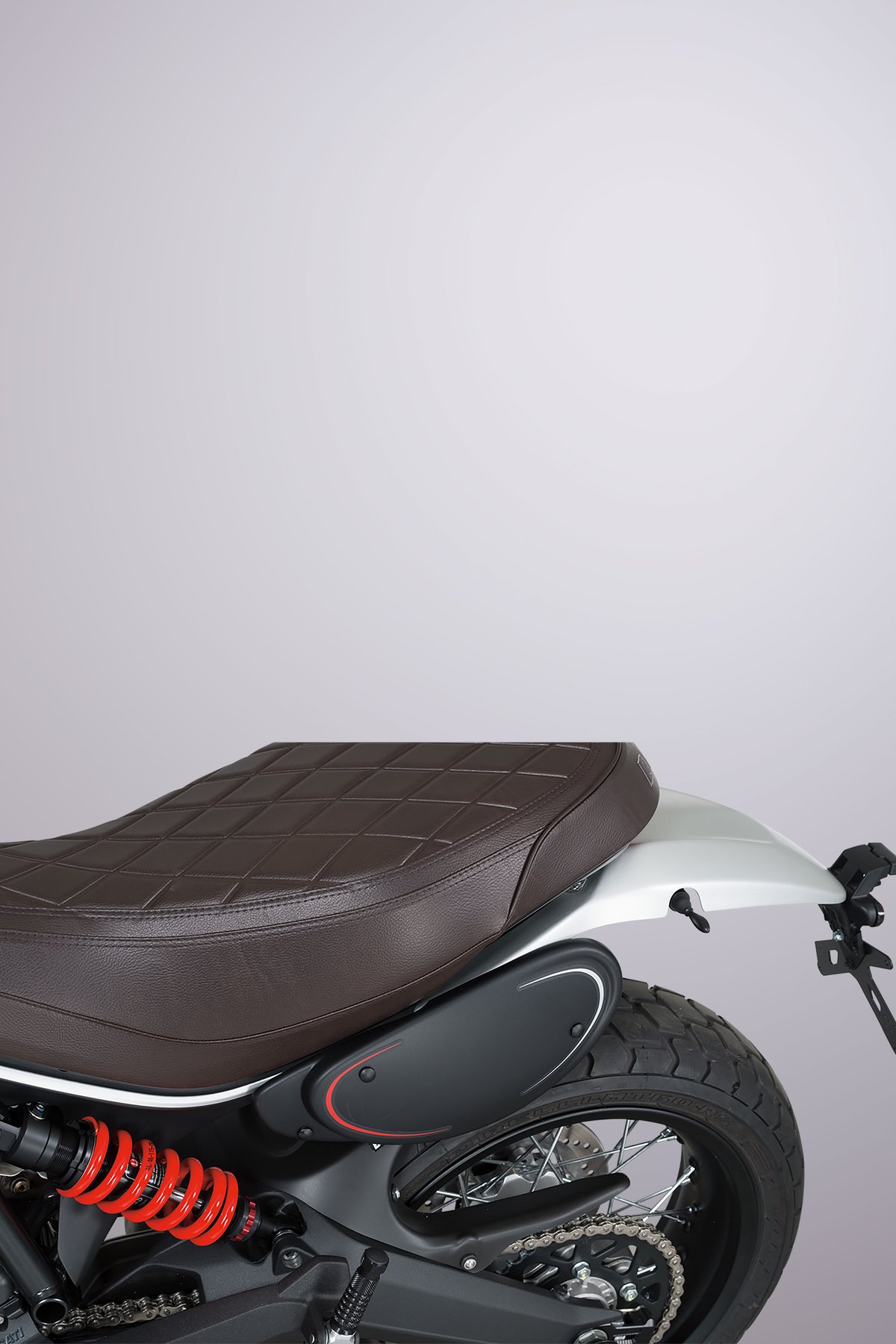 Sensible and effective tuning
On our Ducati, for example, the sitting position and the chassis became notably more individual. The Wilbers Nightline fork tube, which was manufactured to the specifications of the customer, responds extremely delicately and provides the ideal combination of riding comfort and sportiness. Adjustable Gilles footrests and levers can be set perfectly to the user. The classic LSL touring handlebars with GS crossbar guarantee relaxed, easy handling in the city and on country roads. The Magura brake and clutch controls are luxurious and emphasise the level of development of modern hydraulics technology.
State-of-the-art lighting technology can also be integrated wonderfully into the classic lines. If you have ever ridden with a J.W.Speaker adaptive LED headlight, you'll never want to have to do without it. With the right fitting kit for the specific model, installation is easy. Extremely intricate Kellermann Pico 1000 Dark LED indicators provide amazing light output. Installation with a power-related Kellermann flasher and specific adapter cables is not difficult.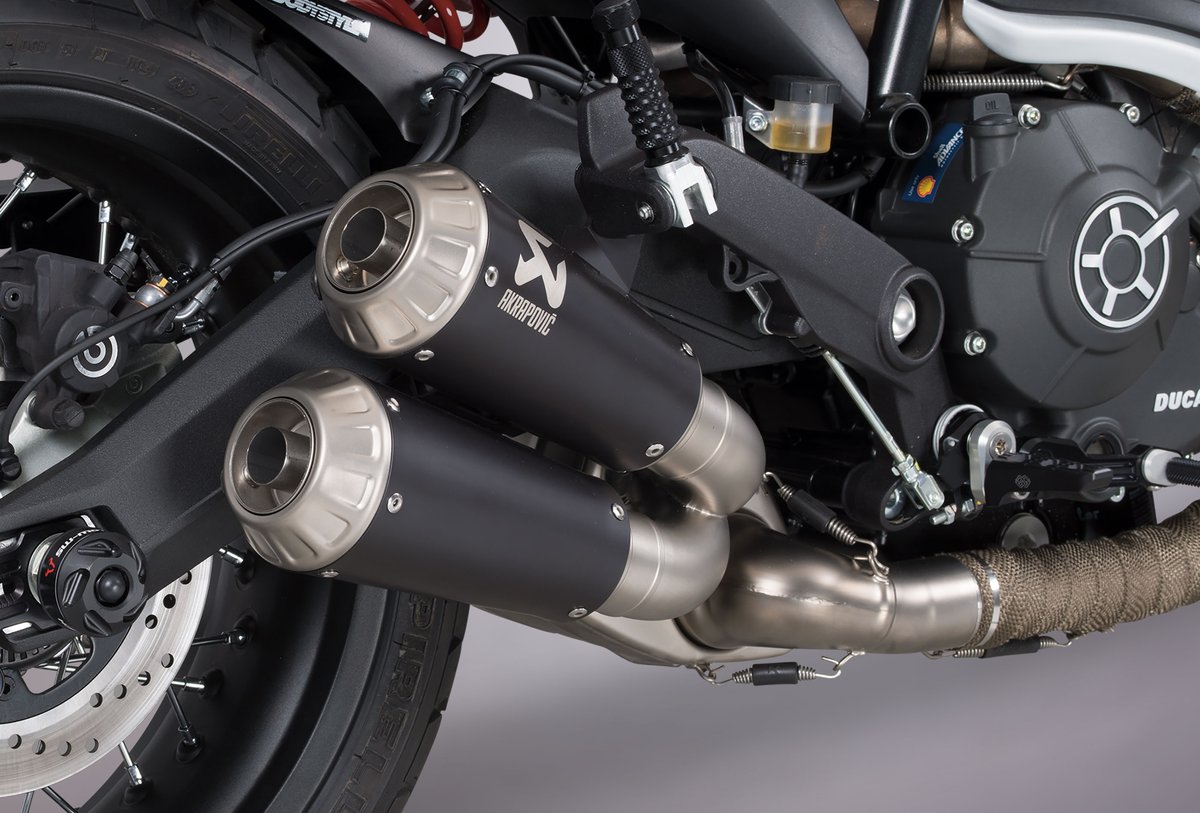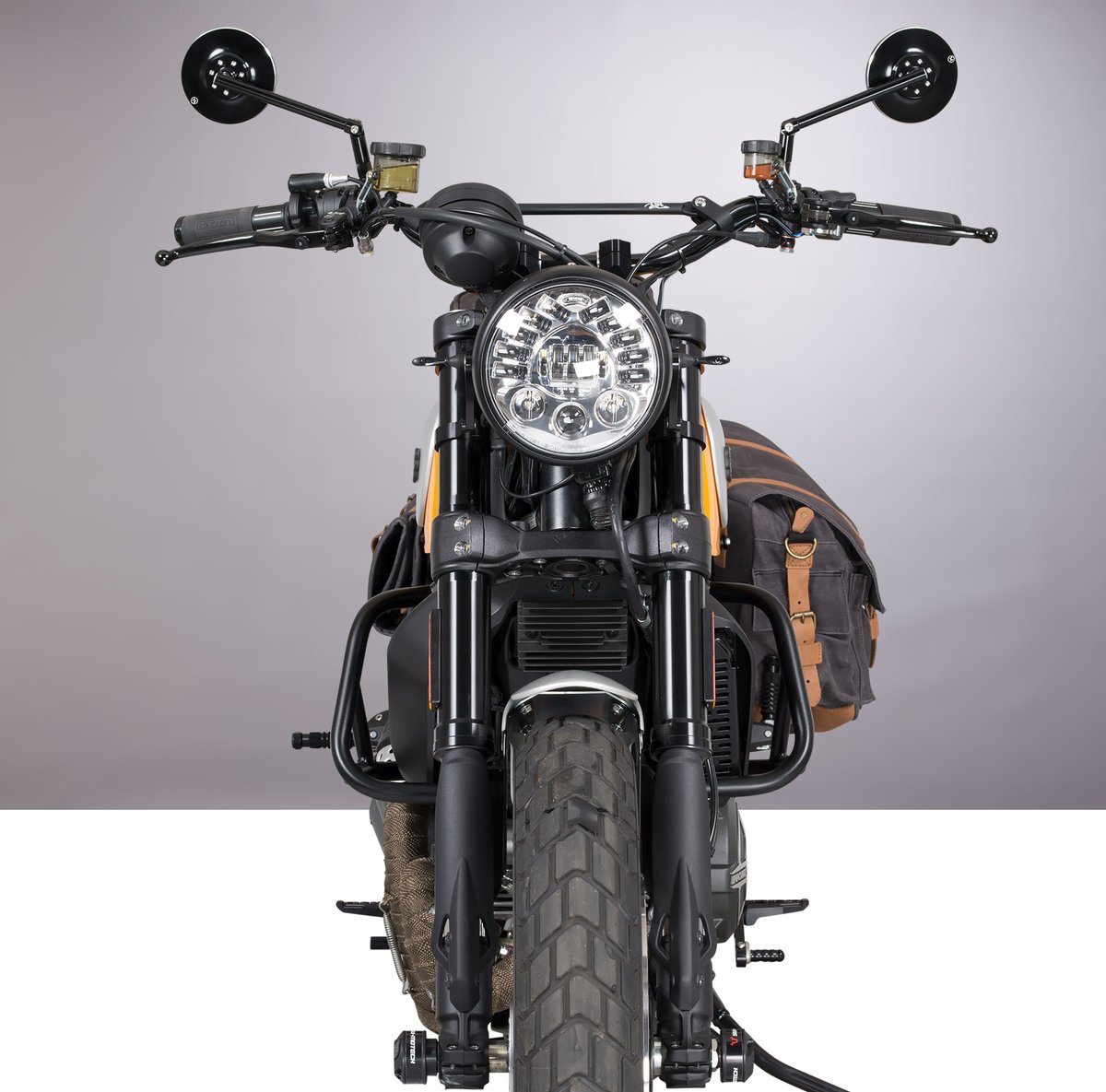 More everyday usability
The Scrambler is much more suited to everyday use if it is given some high-grade luggage. Canvas bags and a small tank bag underline the look in the process. SW-Motech crash bar and crash pads also blend in pleasingly with the lines. They quickly pay dividends when push comes to shove.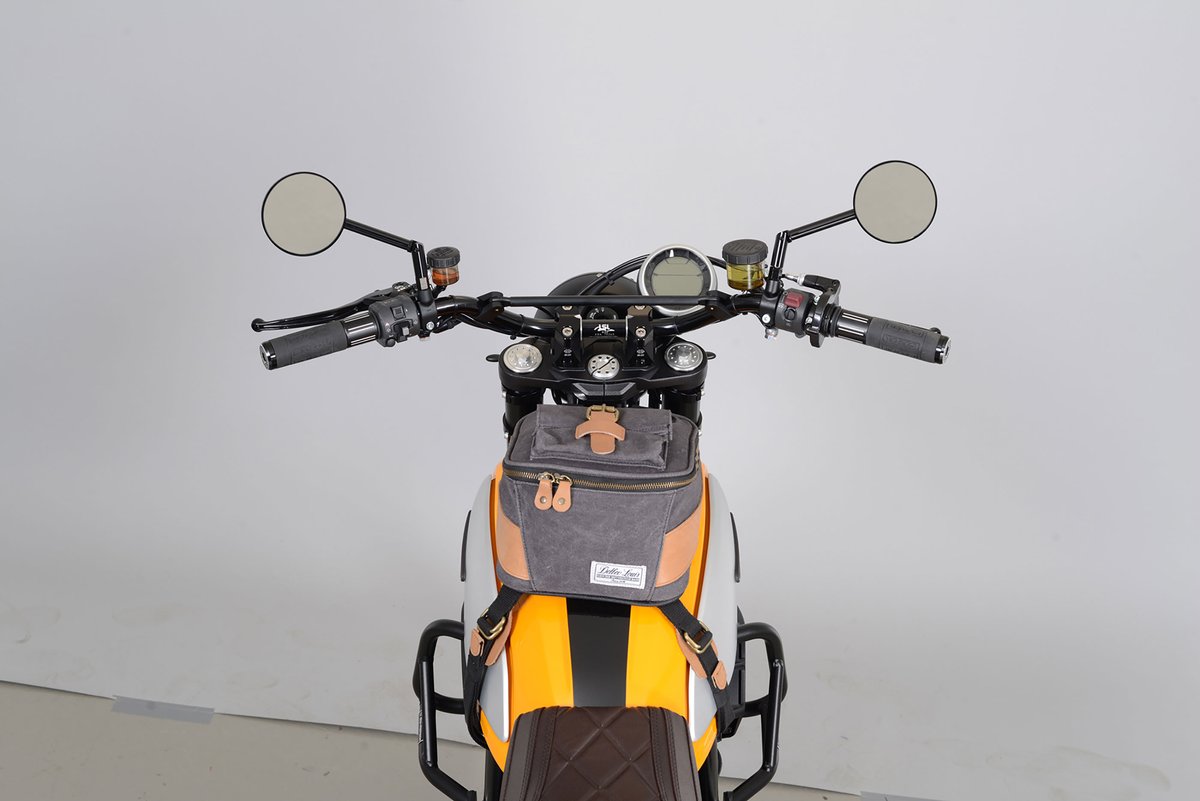 Optical final touches
And then there are the numerous optical details which really make a premium motorcycle endearing: finely designed, milled aluminium mirrors, matching handles, Gilles chain adjuster, Puig racetrack-style side cover, heat wrap tape on the manifolds and, last but not least, the sporty Akrapovic exhaust manufactured from high-grade titanium.
---
---