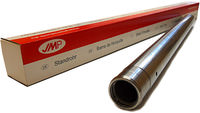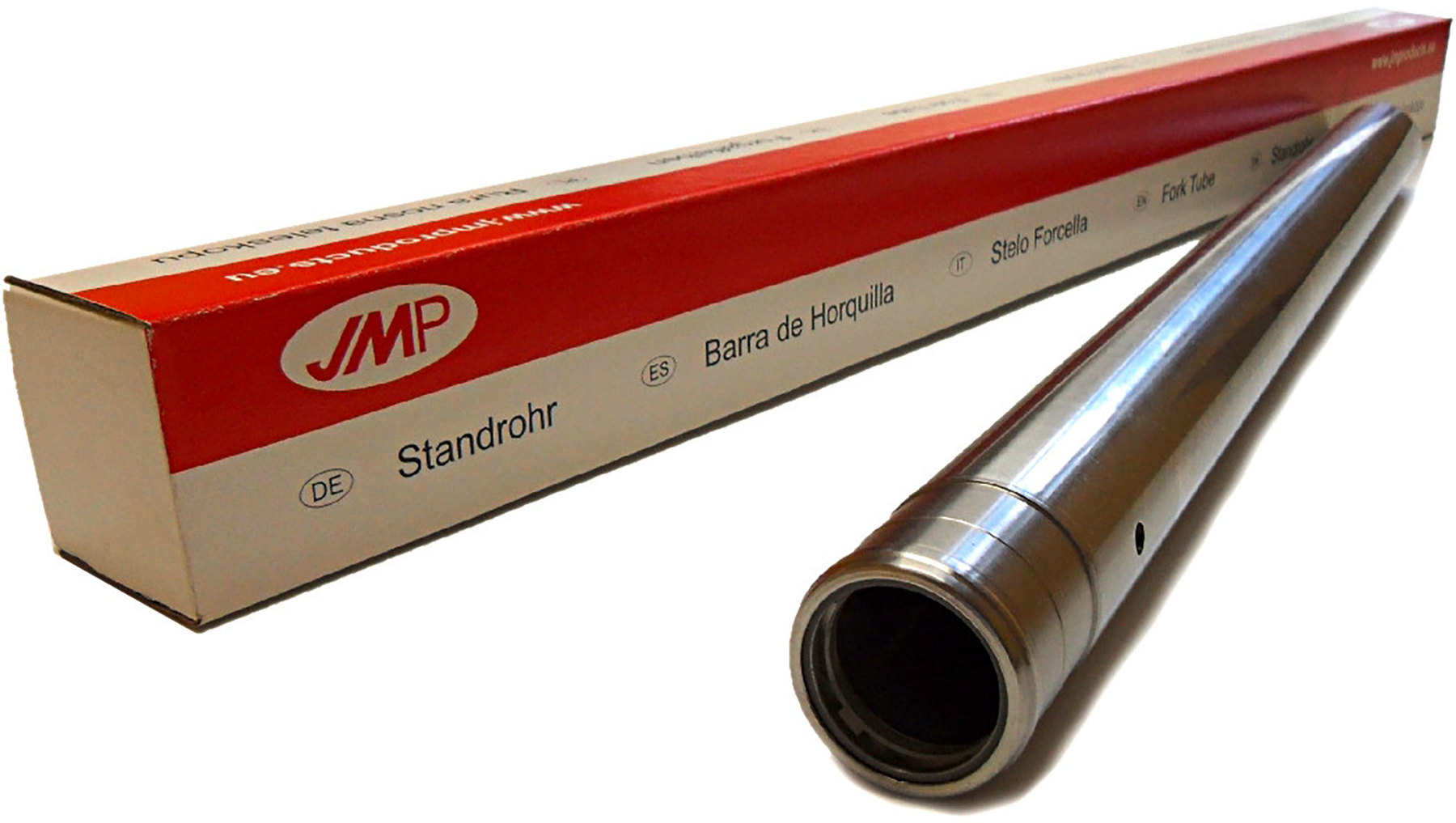 Chrome fork tube
various sizes
Unfortunately, this product is not compatible with this motorcycle.
Unfortunately, this product is not compatible with this motorcycle. You can find the right for the here: .
Free delivery on orders over €50.00
2 year return policy
Fast delivery
Chrome fork tube
various sizes
If you need to replace your motorbike forks because of wear and tear, or because they're bent, for example, we've got the answer for you.
JMP fork tubes made of high-grade steel and finished with special chrome plating, which have a very low friction torque. These tubes are manufactured in Europe and undergo extremely strict quality tests. You can find the right fork tubes for your motorbike under "My bike".
Material: Steel, chromed
No certification mark, test certificate or type approval required
Available in a range of sizes
Manufacturer details: JMP

Motorcycle parts trusted by the professionals

JMP supplies high-quality wearing parts and spares for many motorcycles. In fact, JMP is a real alternative to expensive original spare parts from motorcycle manufacturers. JMP stands for Johannes Matthies Products, a brand of the Matthies wholesale company. And there are some interesting parallels between Matthies and Louis: Both were established in Hamburg over 80 years ago, and both developed from modest beginnings into highly successful companies. Today, Matthies supplies practically the entire vehicle trade with everything from tools and workshop equipment through to wearing parts and spares. There can hardly be a better recommendation.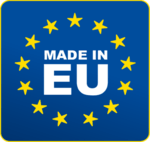 Made in the European Union
No customer reviews have been submitted for this product.
Be the first to write a review!
Product
Art. No.
Availability
Price
Actions
FORK TUBE JMP - 41/643 MM
10020257

The item is in stock and will be delivered in 2-5 working days. Note: Stocks are updated online every hour on working days from 7 a.m. to 8 p.m., so there is a good chance that the products are available if they appear online.

Available

€199.99 1
JMP FORK TUBE - 41/575 MM
10020261

The item is in stock and will be delivered in 2-5 working days. Note: Stocks are updated online every hour on working days from 7 a.m. to 8 p.m., so there is a good chance that the products are available if they appear online.

Available

€199.99 1
JMP FORK TUBE - 41/575 MM
10020271

The product will be ordered from the manufacturer for you. Depending on availability, longer delivery times are also possible. We'll let you know if that's the case. You can of course cancel your delivery at any time free of charge.

Available in 7-21 days

€199.99 1
JMP FORK TUBE - 41/585 MM
10020267

The item is in stock and will be delivered in 2-5 working days. Note: Stocks are updated online every hour on working days from 7 a.m. to 8 p.m., so there is a good chance that the products are available if they appear online.

Available

€199.99 1
JMP FORK TUBE - 41/598 MM
10020286

The product will be ordered from the manufacturer for you. Depending on availability, longer delivery times are also possible. We'll let you know if that's the case. You can of course cancel your delivery at any time free of charge.

Available in 7-21 days

€199.99 1
JMP FORK TUBE - 41/603 MM
10020263

The item is in stock and will be delivered in 2-5 working days. Note: Stocks are updated online every hour on working days from 7 a.m. to 8 p.m., so there is a good chance that the products are available if they appear online.

Available

€199.99 1
JMP FORK TUBE - 41/613 MM
10020266

The item is in stock and will be delivered in 2-5 working days. Note: Stocks are updated online every hour on working days from 7 a.m. to 8 p.m., so there is a good chance that the products are available if they appear online.

Available

€199.99 1
JMP FORK TUBE - 41/614 MM
10020276

The item is in stock and will be delivered in 2-5 working days. Note: Stocks are updated online every hour on working days from 7 a.m. to 8 p.m., so there is a good chance that the products are available if they appear online.

Available

€199.99 1
JMP FORK TUBE - 41/620 MM
10020262

The item is in stock and will be delivered in 2-5 working days. Note: Stocks are updated online every hour on working days from 7 a.m. to 8 p.m., so there is a good chance that the products are available if they appear online.

Available

€199.99 1
JMP FORK TUBE - 41/630 MM
10020283

The product will be ordered from the manufacturer for you. Depending on availability, longer delivery times are also possible. We'll let you know if that's the case. You can of course cancel your delivery at any time free of charge.

Available in 7-21 days

€199.99 1
JMP FORK TUBE - 41/720 MM
10020280

The item is in stock and will be delivered in 2-5 working days. Note: Stocks are updated online every hour on working days from 7 a.m. to 8 p.m., so there is a good chance that the products are available if they appear online.

Available

€199.99 1
JMP FORK TUBE - 41/720 MM
10020277

The item is in stock and will be delivered in 2-5 working days. Note: Stocks are updated online every hour on working days from 7 a.m. to 8 p.m., so there is a good chance that the products are available if they appear online.

Available

€199.99 1
JMP FORK TUBE - 43/585 MM
10020285

The item is in stock and will be delivered in 2-5 working days. Note: Stocks are updated online every hour on working days from 7 a.m. to 8 p.m., so there is a good chance that the products are available if they appear online.

Available

€199.99 1
JMP FORK TUBE - 43/588 MM
10020265

The item is in stock and will be delivered in 2-5 working days. Note: Stocks are updated online every hour on working days from 7 a.m. to 8 p.m., so there is a good chance that the products are available if they appear online.

Available

€199.99 1
JMP FORK TUBE - 43/588 MM
10020284

The item is in stock and will be delivered in 2-5 working days. Note: Stocks are updated online every hour on working days from 7 a.m. to 8 p.m., so there is a good chance that the products are available if they appear online.

Available

€199.99 1
JMP FORK TUBE - 43/614 MM
10020273

The item is in stock and will be delivered in 2-5 working days. Note: Stocks are updated online every hour on working days from 7 a.m. to 8 p.m., so there is a good chance that the products are available if they appear online.

Available

€199.99 1
JMP FORK TUBE - 43/614 MM
10020258

The product will be ordered from the manufacturer for you. Depending on availability, longer delivery times are also possible. We'll let you know if that's the case. You can of course cancel your delivery at any time free of charge.

Available in 7-21 days

€199.99 1
JMP FORK TUBE - 43/625 MM
10020279

The product will be ordered from the manufacturer for you. Depending on availability, longer delivery times are also possible. We'll let you know if that's the case. You can of course cancel your delivery at any time free of charge.

Available in 7-21 days

€199.99 1
JMP FORK TUBE - 43/625 MM
10020269

The item is in stock and will be delivered in 2-5 working days. Note: Stocks are updated online every hour on working days from 7 a.m. to 8 p.m., so there is a good chance that the products are available if they appear online.

Available

€199.99 1
JMP FORK TUBE - 43/630 MM
10020259

The item is in stock and will be delivered in 2-5 working days. Note: Stocks are updated online every hour on working days from 7 a.m. to 8 p.m., so there is a good chance that the products are available if they appear online.

Available

€199.99 1
JMP FORK TUBE - 43/647 MM
10020260

The product will be ordered from the manufacturer for you. Depending on availability, longer delivery times are also possible. We'll let you know if that's the case. You can of course cancel your delivery at any time free of charge.

Available in 7-21 days

€199.99 1
JMP FORK TUBE - 46/642 MM
10020268

The item is in stock and will be delivered in 2-5 working days. Note: Stocks are updated online every hour on working days from 7 a.m. to 8 p.m., so there is a good chance that the products are available if they appear online.

Available

€219.99 1
JMP FORK TUBE - 48/606 MM
10020264

The item is in stock and will be delivered in 2-5 working days. Note: Stocks are updated online every hour on working days from 7 a.m. to 8 p.m., so there is a good chance that the products are available if they appear online.

Available

€199.99 1
JMP FORK TUBE, CHROME - 43/507 MM, UPSIDE-DOWN
10020274

The item is in stock and will be delivered in 2-5 working days. Note: Stocks are updated online every hour on working days from 7 a.m. to 8 p.m., so there is a good chance that the products are available if they appear online.

Available

€199.99 1