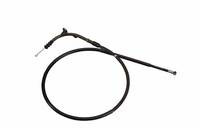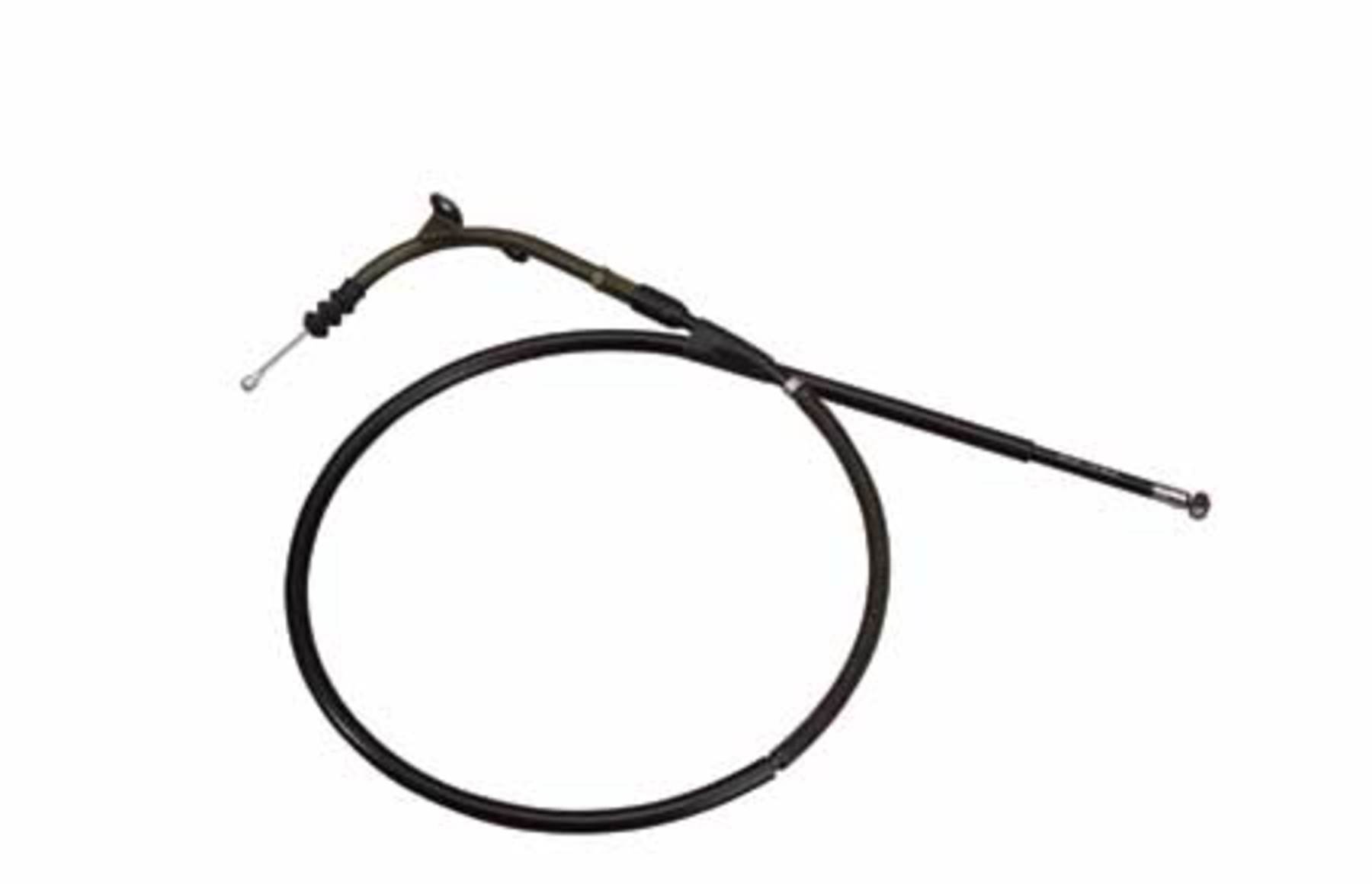 CLUTCH CABLE, ORIG. L.
YAMAHA XV 535, Y:88-94
The item is in stock and will be delivered in 2-5 working days. Note: Stocks are updated online every hour on working days from 7 a.m. to 8 p.m., so there is a good chance that the products are available if they appear online.
Available
Free delivery on orders over €199.00
2 year return policy
Fast delivery
Clutch Cable in Original Lenght
Clutch Cables

Complete original-length OEM-quality cables (made in Japan) with PTFE inlay (Teflon) for perfect long-term lubrication. It always makes sense to keep a spare set of cables with you; cables are wearing parts which have a habit of giving up the ghost at the most inopportune moment. The first sign that a cable is on its way out is when it stops moving freely because of frayed strands on the inner cable.
Product
Art. No.
Availability
Price
Actions
CLUTCH CABLE ORIG. LENG: - ZZR 600, 1993-98
10037424

The item is in stock and will be delivered in 2-5 working days. Note: Stocks are updated online every hour on working days from 7 a.m. to 8 p.m., so there is a good chance that the products are available if they appear online.

Available

€13.99 1
CLUTCH CABLE, ORIG. - L, YAMAHA SR 500, Y:78-83
10037460

The item is in stock and will be delivered in 2-5 working days. Note: Stocks are updated online every hour on working days from 7 a.m. to 8 p.m., so there is a good chance that the products are available if they appear online.

Available

€12.99 1
CLUTCH CABLE, ORIG. - L, YAMAHA SR 500, Y:84-99
10037461

The item is in stock and will be delivered in 2-5 working days. Note: Stocks are updated online every hour on working days from 7 a.m. to 8 p.m., so there is a good chance that the products are available if they appear online.

Available

€12.99 1
CLUTCH CABLE, ORIG. L. - CB 750 S. F., Y:92-99
10037405

The item is in stock and will be delivered in 2-5 working days. Note: Stocks are updated online every hour on working days from 7 a.m. to 8 p.m., so there is a good chance that the products are available if they appear online.

Available

€13.99 1
CLUTCH CABLE, ORIG. L. - CBR 600 F, Y:00-05
10037410

The item is in stock and will be delivered in 2-5 working days. Note: Stocks are updated online every hour on working days from 7 a.m. to 8 p.m., so there is a good chance that the products are available if they appear online.

Available

€12.99 1
CLUTCH CABLE, ORIG. L. - CBR 600 F, Y:91-96
10037400

The item is in stock and will be delivered in 2-5 working days. Note: Stocks are updated online every hour on working days from 7 a.m. to 8 p.m., so there is a good chance that the products are available if they appear online.

Available

€13.99 1
CLUTCH CABLE, ORIG. L. - FZS 600 FAZER, Y:98-01
10037470

The item is in stock and will be delivered in 2-5 working days. Note: Stocks are updated online every hour on working days from 7 a.m. to 8 p.m., so there is a good chance that the products are available if they appear online.

Available

€12.99 1
CLUTCH CABLE, ORIG. L. - GS 500 E, Y:94-00
10037441

The item is in stock and will be delivered in 2-5 working days. Note: Stocks are updated online every hour on working days from 7 a.m. to 8 p.m., so there is a good chance that the products are available if they appear online.

Available

€13.99 1
CLUTCH CABLE, ORIG. L. - GS 600 S, Y:96-99
10037442

The item is in stock and will be delivered in 2-5 working days. Note: Stocks are updated online every hour on working days from 7 a.m. to 8 p.m., so there is a good chance that the products are available if they appear online.

Available

€11.99 1
CLUTCH CABLE, ORIG. L. - GSX 750 F, Y:89-97
10037444

The item is in stock and will be delivered in 2-5 working days. Note: Stocks are updated online every hour on working days from 7 a.m. to 8 p.m., so there is a good chance that the products are available if they appear online.

Available

€13.99 1
CLUTCH CABLE, ORIG. L. - HONDA XRV 750, Y:93-00
10037404

The item is in stock and will be delivered in 2-5 working days. Note: Stocks are updated online every hour on working days from 7 a.m. to 8 p.m., so there is a good chance that the products are available if they appear online.

Available

€11.99 1
CLUTCH CABLE, ORIG. L. - KLE 500, Y:91-98
10037421

The item is in stock and will be delivered in 2-5 working days. Note: Stocks are updated online every hour on working days from 7 a.m. to 8 p.m., so there is a good chance that the products are available if they appear online.

Available

€13.99 1
CLUTCH CABLE, ORIG. L. - NTV600/650 Y:91/93, 95-97
10037418

The item is in stock and will be delivered in 2-5 working days. Note: Stocks are updated online every hour on working days from 7 a.m. to 8 p.m., so there is a good chance that the products are available if they appear online.

Available

€19.99 1
CLUTCH CABLE, ORIG. L. - SV 650 Y:03-04
10037448

The item is in stock and will be delivered in 2-5 working days. Note: Stocks are updated online every hour on working days from 7 a.m. to 8 p.m., so there is a good chance that the products are available if they appear online.

Available

€13.99 1
CLUTCH CABLE, ORIG. L. - XL 600 V, Y:87-93
10037402

The item is in stock and will be delivered in 2-5 working days. Note: Stocks are updated online every hour on working days from 7 a.m. to 8 p.m., so there is a good chance that the products are available if they appear online.

Available

€13.99 1
CLUTCH CABLE, ORIG. L. - YAMAHA XJ 900S, Y:95-01
10037468

The item is in stock and will be delivered in 2-5 working days. Note: Stocks are updated online every hour on working days from 7 a.m. to 8 p.m., so there is a good chance that the products are available if they appear online.

Available

€13.99 1
CLUTCH CABLE, ORIG. L. - YAMAHA XT 500, Y:76-89
10037462

The item is in stock and will be delivered in 2-5 working days. Note: Stocks are updated online every hour on working days from 7 a.m. to 8 p.m., so there is a good chance that the products are available if they appear online.

Available

€14.99 1
CLUTCH CABLE, ORIG. L. - YAMAHA XV 535, Y:88-94
10037463

The item is in stock and will be delivered in 2-5 working days. Note: Stocks are updated online every hour on working days from 7 a.m. to 8 p.m., so there is a good chance that the products are available if they appear online.

Available

€13.99 1
CLUTCH CABLE, ORIG. L. - ZR 750 ZEPHYR, Y:91-99
10037423

The item is in stock and will be delivered in 2-5 working days. Note: Stocks are updated online every hour on working days from 7 a.m. to 8 p.m., so there is a good chance that the products are available if they appear online.

Available

€13.99 1