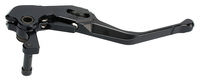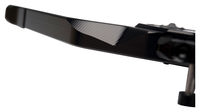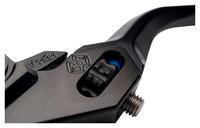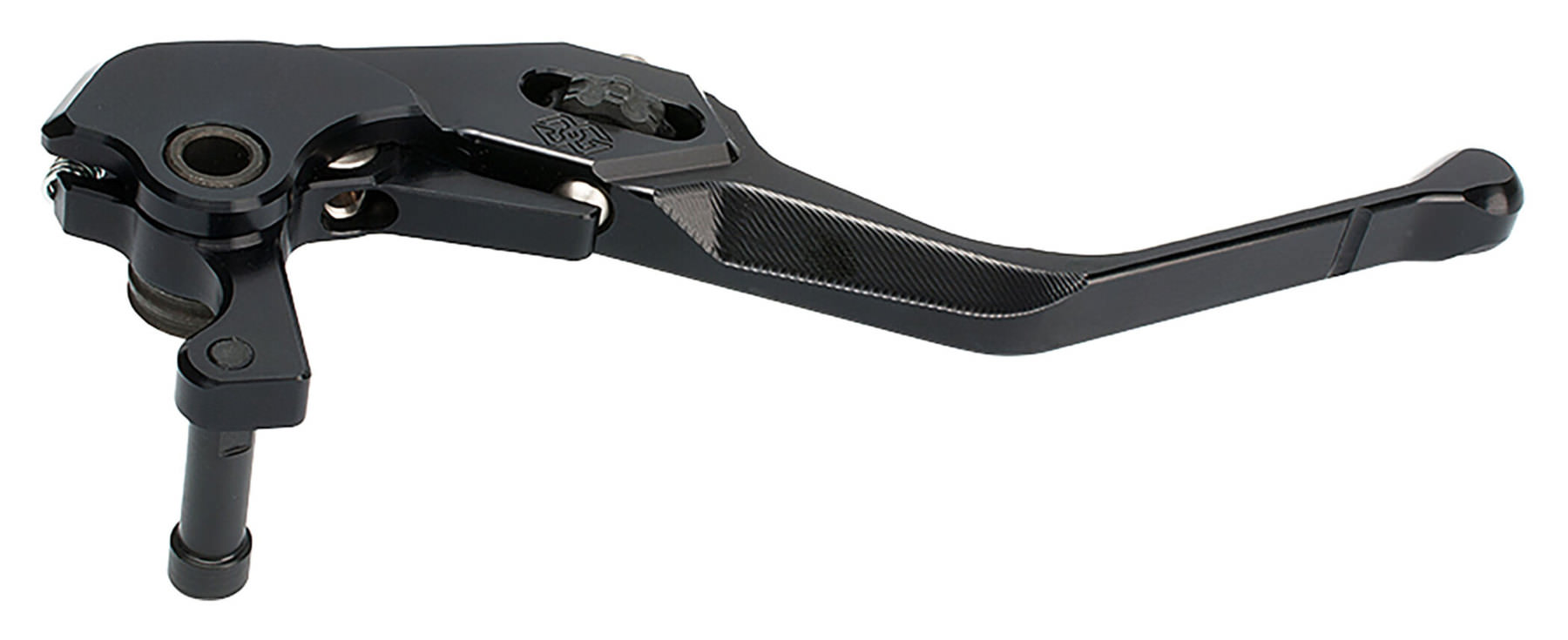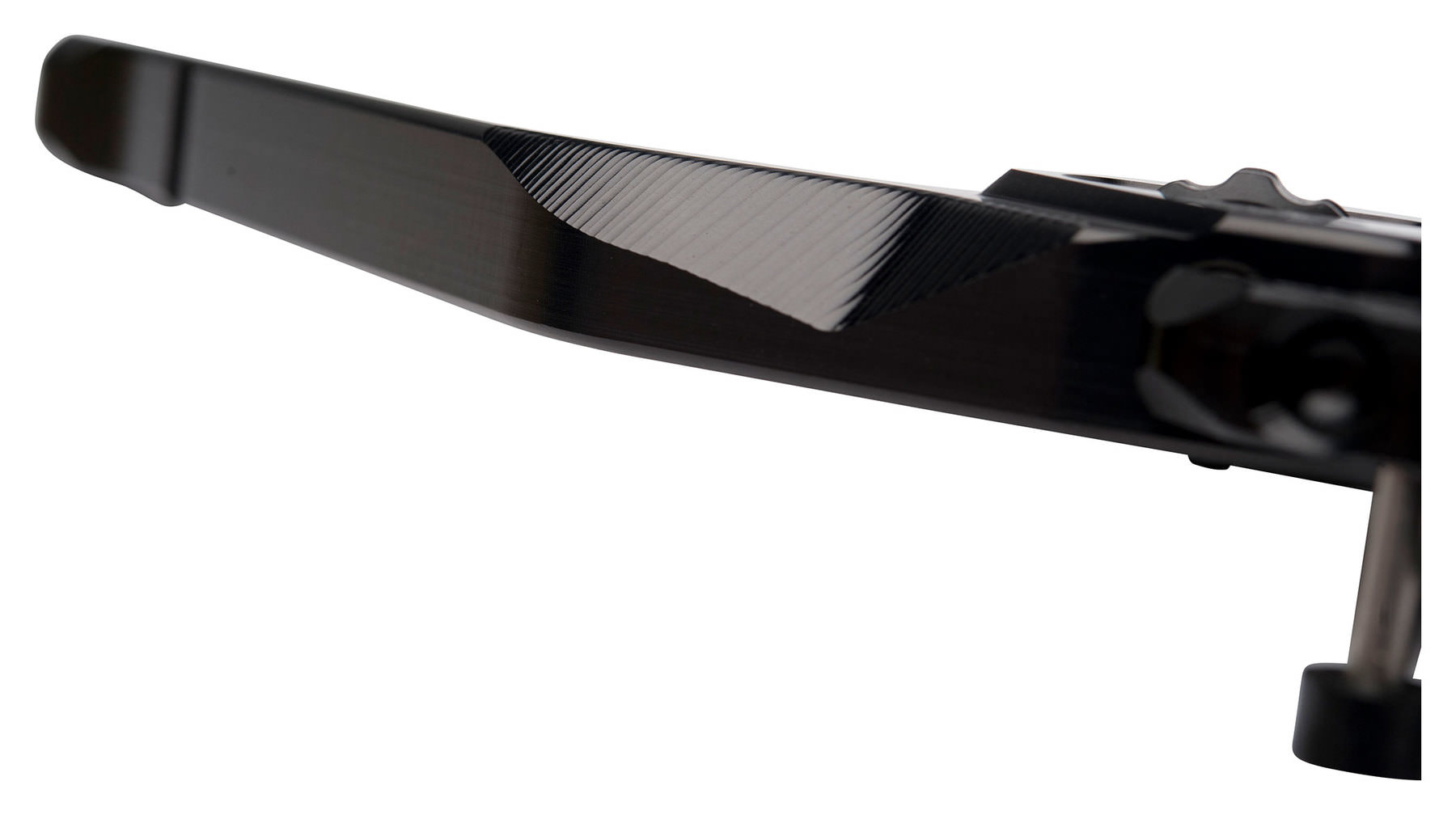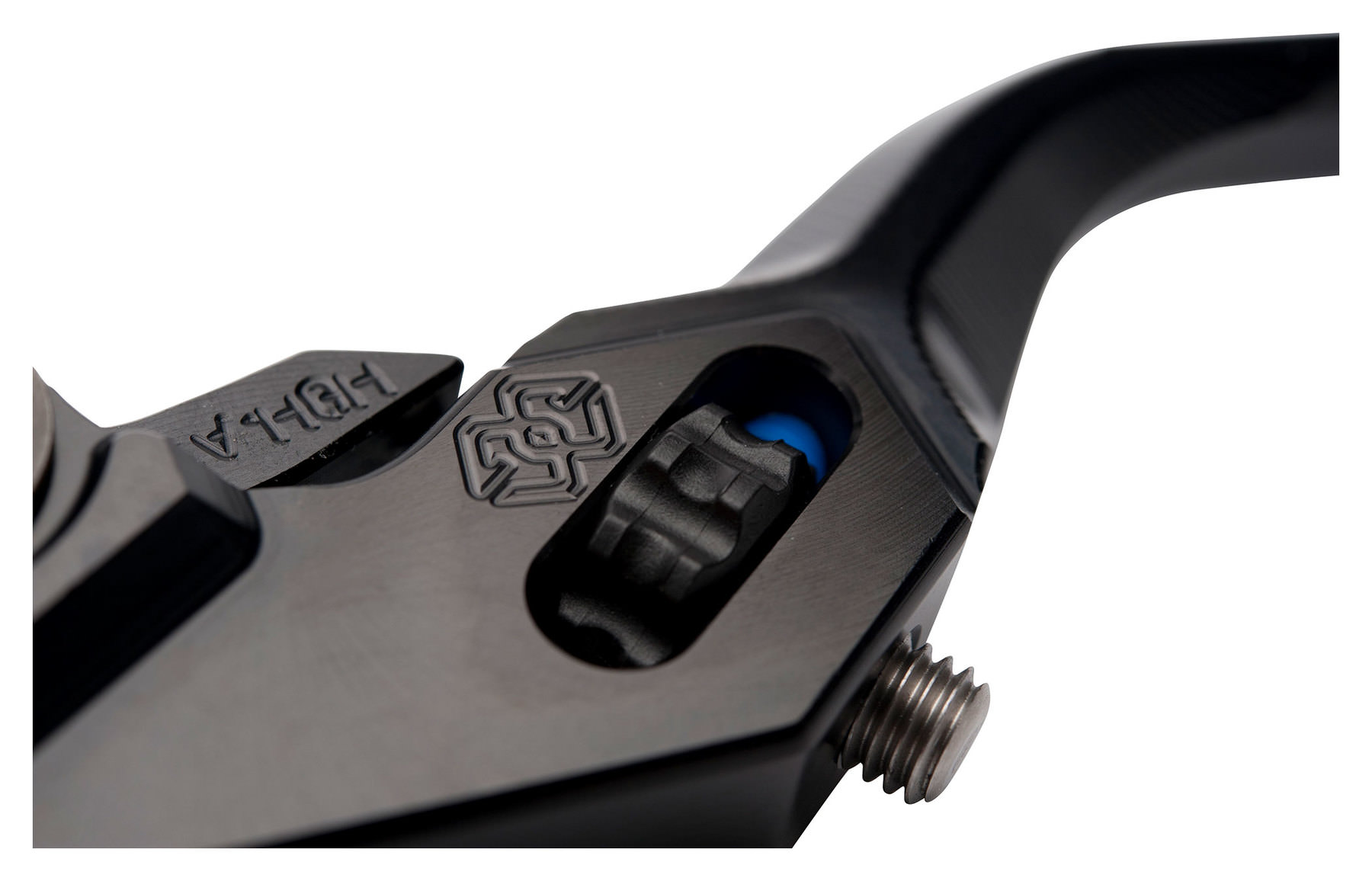 Unfortunately, this product is not compatible with this motorcycle.
Unfortunately, this product is not compatible with this motorcycle. You can find the right for the here: .
Free delivery on orders over €50.00
2 year return policy
Fast delivery
FXL brake lever
It is no secret: to the clear signs that an attachment is this or that GILLES product belong the high functionality, top ergonomics and the best processing quality. This applies to GILLES products. You notice so for example also with this GILLES handbrake lever *FXL* immediately the proximity to racing as well as the inspirations, which GILLES lets flow into each product development. With success.
optimal shape for all grip styles
unique due to protected GILLES design
ideal grip length for perfect control
phosphated, precise bearing
adjustable up to 35 positions
millimetre-exact grip width adjustment
individually and comfortably adjustable by central setting wheel
more security through predetermined breaking point in the 2-finger area
Material: aluminium, CNC-milled
1 x hand brake lever *FXL*
PLEASE NOTE: Without license for Harley Davidson models. Registration by single acceptance possible!
Manufacturer details: Gilles

Sporty accessories for motorbikes

Each of the high-quality accessories engineered by Gerhard Gilles' company optimises both the functioning and the look of your motorbike. The company founder is a former motorbike racer and CNC machinist, so he knows exactly what keen bikers really want. The first customisable footrest systems he designed hit the nail on the head in the motorbike scene. And the same is true today for many other finely machined components from Gilles Tooling. The proof is clear to see in the reviews posted by Louis customers.
Test certificates (TÜV, ABE, material)
Product
Art. No.
Availability
Price
Actions
HANDBRAKE LEVER FXL - BMW F900R 2020- BLACK
10046438

The product will be ordered from the manufacturer for you. Depending on availability, longer delivery times are also possible. We'll let you know if that's the case. You can of course cancel your delivery at any time free of charge.

Available in 7-21 days

€104.99 1
HANDBRAKE LEVER FXL - DUCATI STREETFIGHTER 2020
10046441

The product will be ordered from the manufacturer for you. Depending on availability, longer delivery times are also possible. We'll let you know if that's the case. You can of course cancel your delivery at any time free of charge.

Available in 7-21 days

€119.00 1
HANDBRAKE LEVER FXL - DUCATI VARIOUS BLACK
10017576

The item is in stock and will be delivered in 2-5 working days. Note: Stocks are updated online every hour on working days from 7 a.m. to 8 p.m., so there is a good chance that the products are available if they appear online.

Available

€99.00 1
HANDBRAKE LEVER FXL - MT-07 TRACER 2016-19 BLK
10017396

The product will be ordered from the manufacturer for you. Depending on availability, longer delivery times are also possible. We'll let you know if that's the case. You can of course cancel your delivery at any time free of charge.

Available in 7-21 days

€99.00 1
HANDBRAKE LEVER FXL - S1000RR 2019- BLACK
10017388

The item is in stock and will be delivered in 2-5 working days. Note: Stocks are updated online every hour on working days from 7 a.m. to 8 p.m., so there is a good chance that the products are available if they appear online.

Available

€104.99 1
HANDBRAKE LEVER FXL - VARIOUS BLACK
10017380

The product will be ordered from the manufacturer for you. Depending on availability, longer delivery times are also possible. We'll let you know if that's the case. You can of course cancel your delivery at any time free of charge.

Available in 7-21 days

€99.00 1
HANDBRAKE LEVER FXL - VARIOUS BLACK
10017382

The item is in stock and will be delivered in 2-5 working days. Note: Stocks are updated online every hour on working days from 7 a.m. to 8 p.m., so there is a good chance that the products are available if they appear online.

Available

€99.00 1
HANDBRAKE LEVER FXL - VARIOUS BMW, BLACK
10017390

The product will be ordered from the manufacturer for you. Depending on availability, longer delivery times are also possible. We'll let you know if that's the case. You can of course cancel your delivery at any time free of charge.

Available in 7-21 days

€99.00 1
HANDBRAKE LEVER FXL - VARIOUS HARLEY, BLACK

Important notes

Without license for Harley Davidson models. Registration by single acceptance possible!

10017386

The product will be ordered from the manufacturer for you. Depending on availability, longer delivery times are also possible. We'll let you know if that's the case. You can of course cancel your delivery at any time free of charge.

Available in 7-21 days

€99.00 1
HANDBRAKE LEVER FXL - VARIOUS HARLEY, BLACK

Important notes

Without license for Harley Davidson models. Registration by single acceptance possible!

10017398

The product will be ordered from the manufacturer for you. Depending on availability, longer delivery times are also possible. We'll let you know if that's the case. You can of course cancel your delivery at any time free of charge.

Available in 7-21 days

€99.00 1
HANDBRAKE LEVER FXL - VARIOUS HONDA, BLACK
10017385

The product will be ordered from the manufacturer for you. Depending on availability, longer delivery times are also possible. We'll let you know if that's the case. You can of course cancel your delivery at any time free of charge.

Available in 7-21 days

€99.00 1
HANDBRAKE LEVER FXL - VARIOUS HONDA, BLACK
10017381

The product will be ordered from the manufacturer for you. Depending on availability, longer delivery times are also possible. We'll let you know if that's the case. You can of course cancel your delivery at any time free of charge.

Available in 7-21 days

€99.00 1
HANDBRAKE LEVER FXL - VARIOUS HONDA, BLACK
10017393

The product will be ordered from the manufacturer for you. Depending on availability, longer delivery times are also possible. We'll let you know if that's the case. You can of course cancel your delivery at any time free of charge.

Available in 7-21 days

€99.00 1
HANDBRAKE LEVER FXL - VARIOUS KAWASAKI, BLACK
10017392

The item is in stock and will be delivered in 2-5 working days. Note: Stocks are updated online every hour on working days from 7 a.m. to 8 p.m., so there is a good chance that the products are available if they appear online.

Available

€99.00 1
HANDBRAKE LEVER FXL - VARIOUS KAWASAKI, BLACK
10017384

The item is in stock and will be delivered in 2-5 working days. Note: Stocks are updated online every hour on working days from 7 a.m. to 8 p.m., so there is a good chance that the products are available if they appear online.

Available

€99.00 1
HANDBRAKE LEVER FXL - VARIOUS YAMAHAS BLACK
10017577

The product will be ordered from the manufacturer for you. Depending on availability, longer delivery times are also possible. We'll let you know if that's the case. You can of course cancel your delivery at any time free of charge.

Available in 7-21 days

€99.00 1
HANDBRAKE LEVER FXL - YZF-R1/R6 BLACK
10017383

The product will be ordered from the manufacturer for you. Depending on availability, longer delivery times are also possible. We'll let you know if that's the case. You can of course cancel your delivery at any time free of charge.

Available in 7-21 days

€99.00 1
HANDBRAKE LEVER FXL - YZF-R6 2017- BLACK
10017387

The product will be ordered from the manufacturer for you. Depending on availability, longer delivery times are also possible. We'll let you know if that's the case. You can of course cancel your delivery at any time free of charge.

Available in 7-21 days

€99.00 1