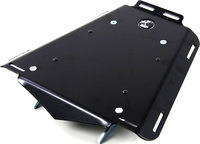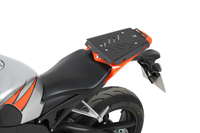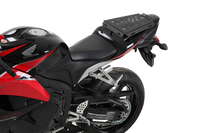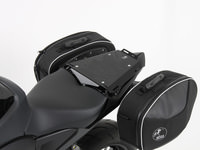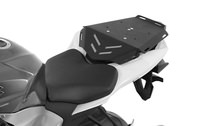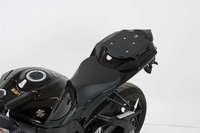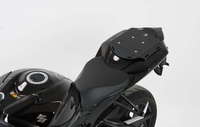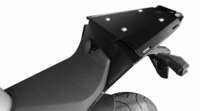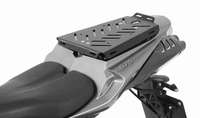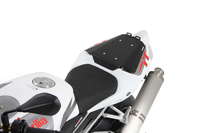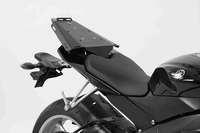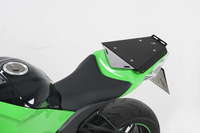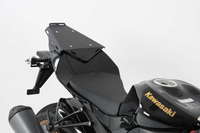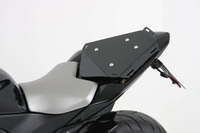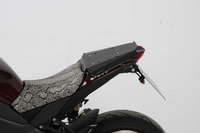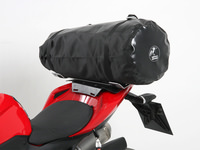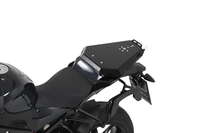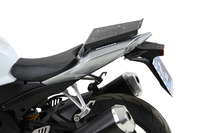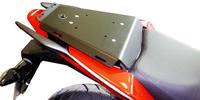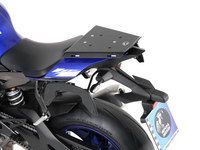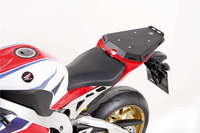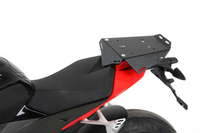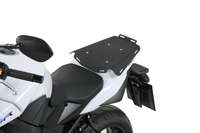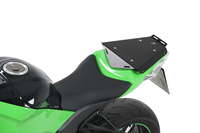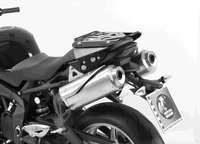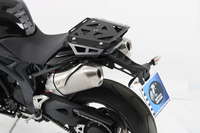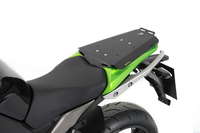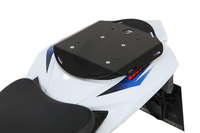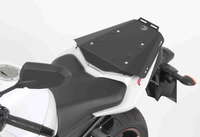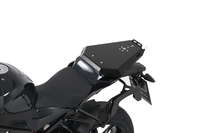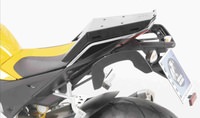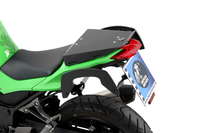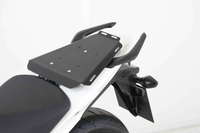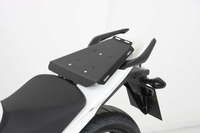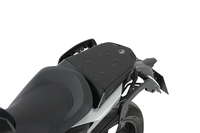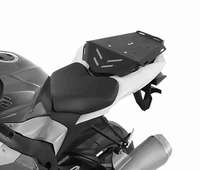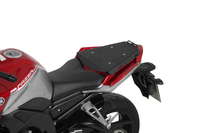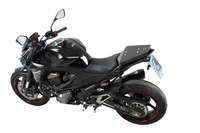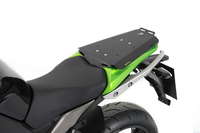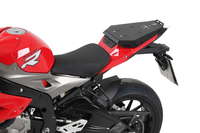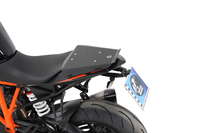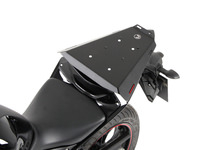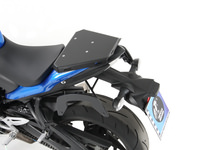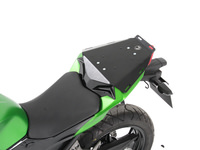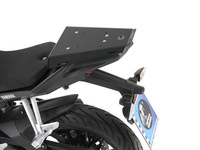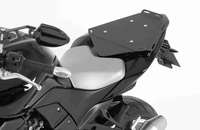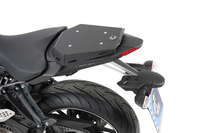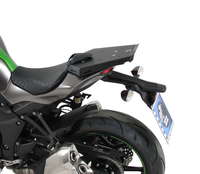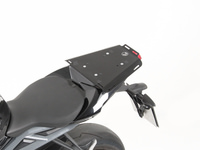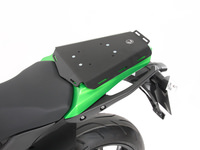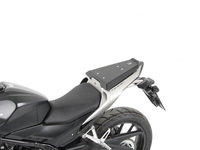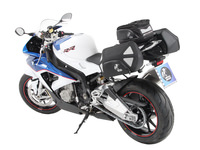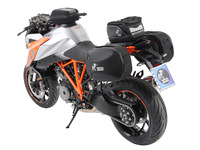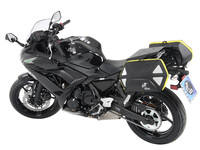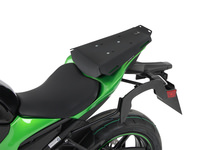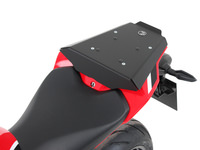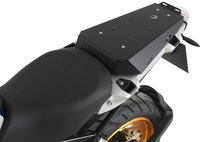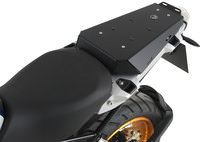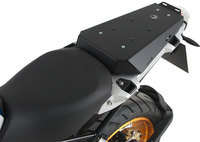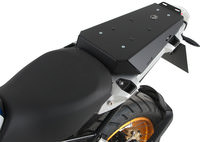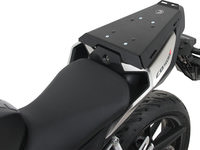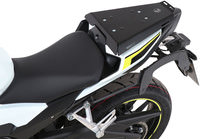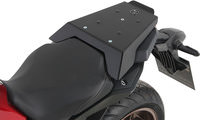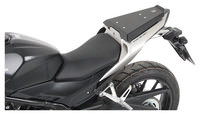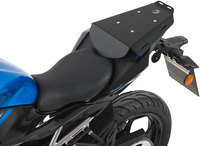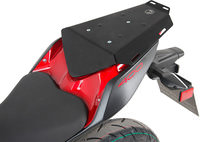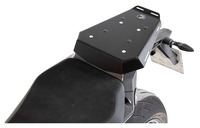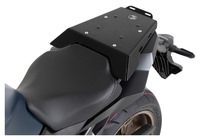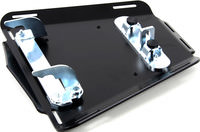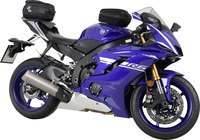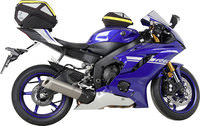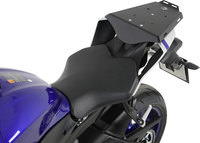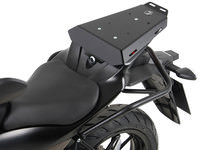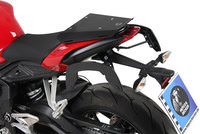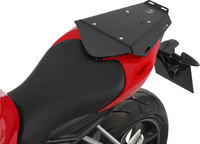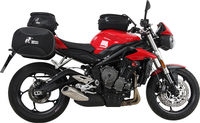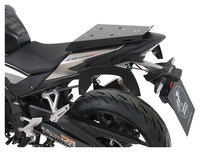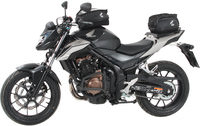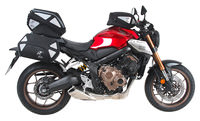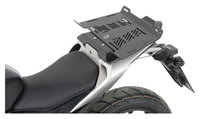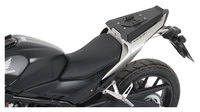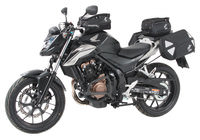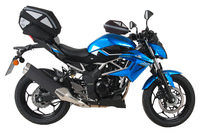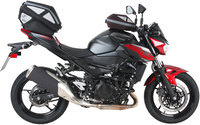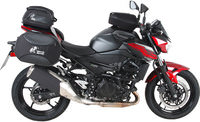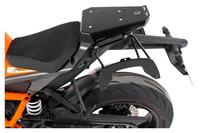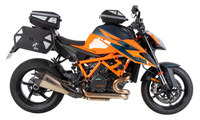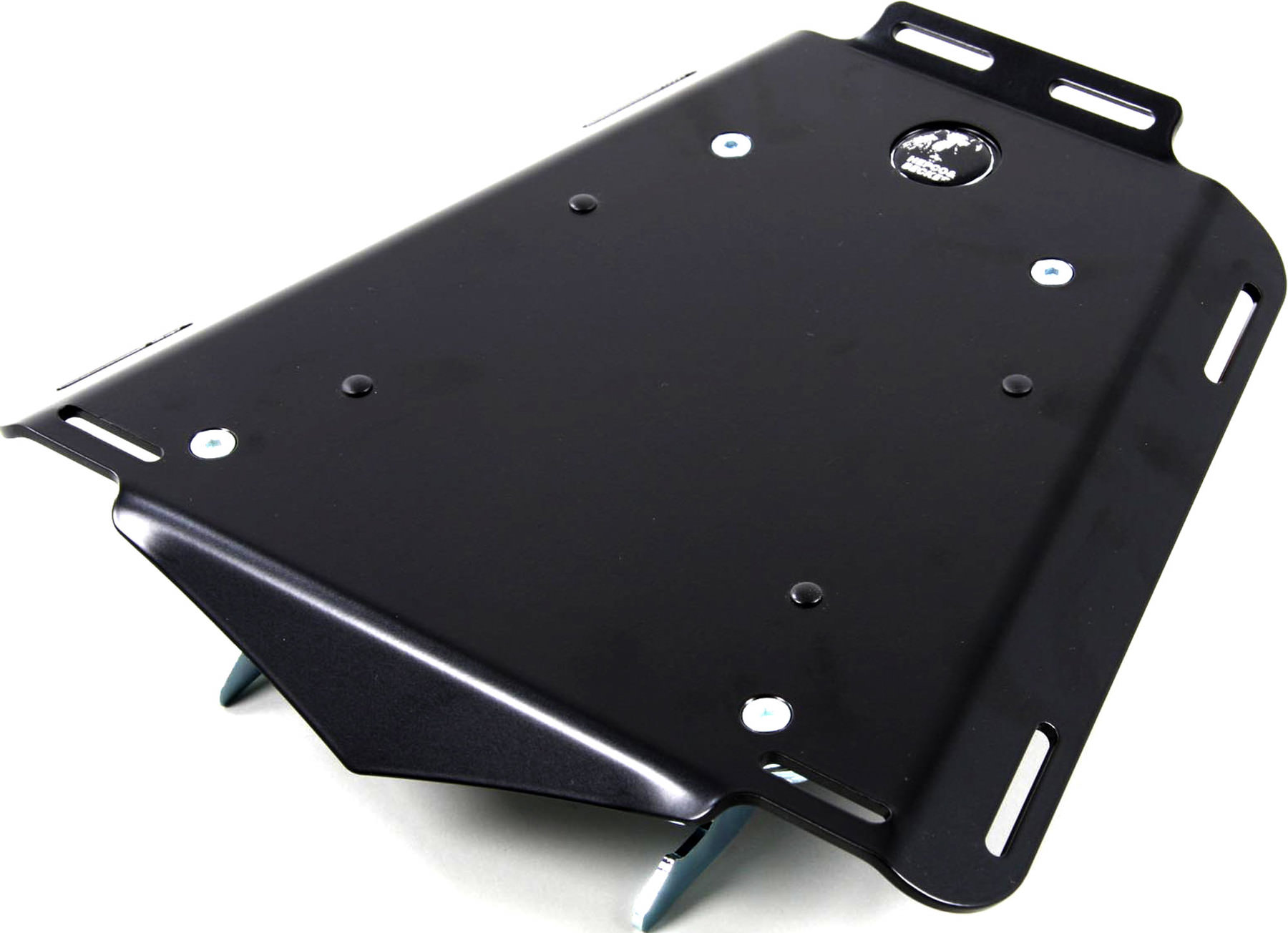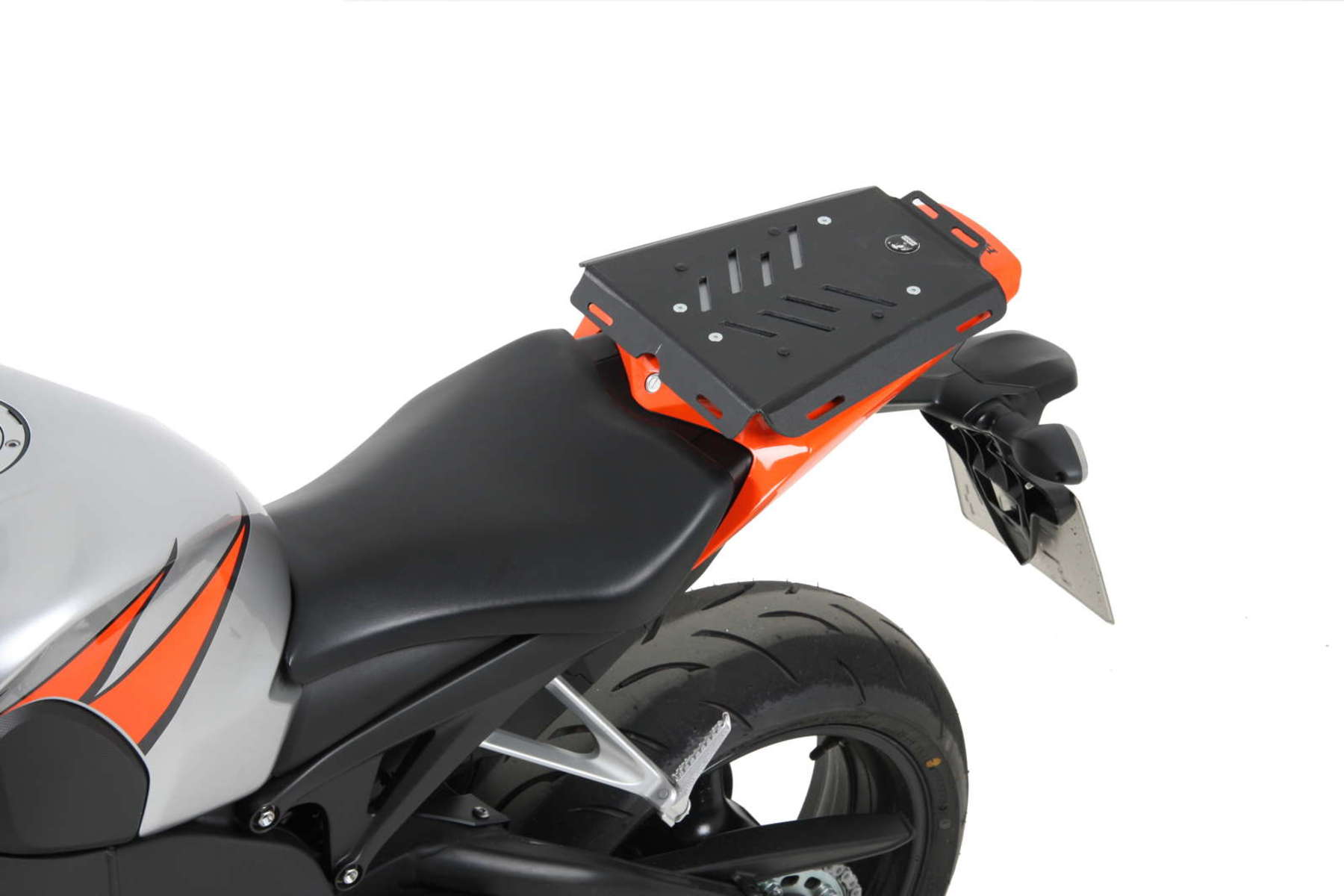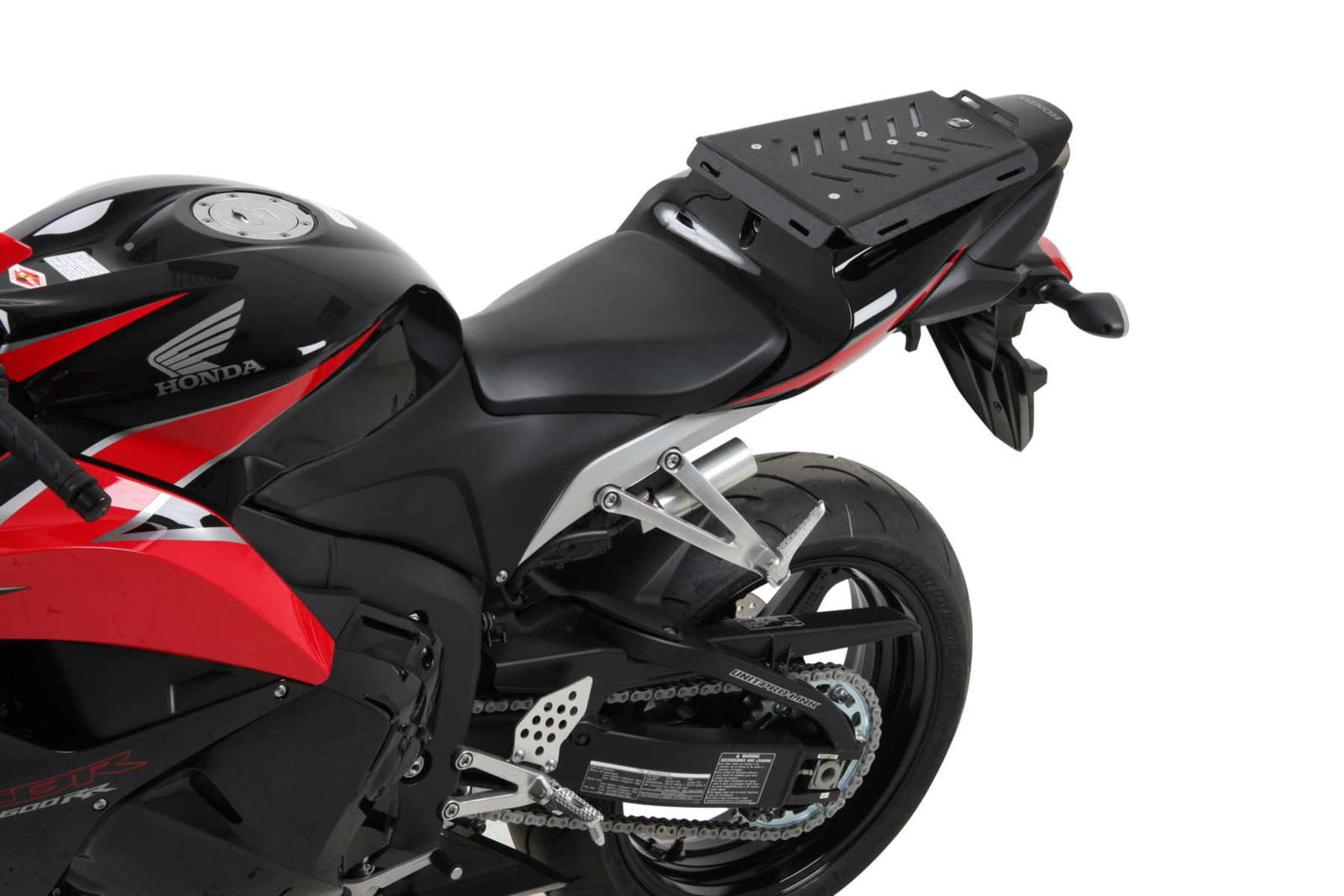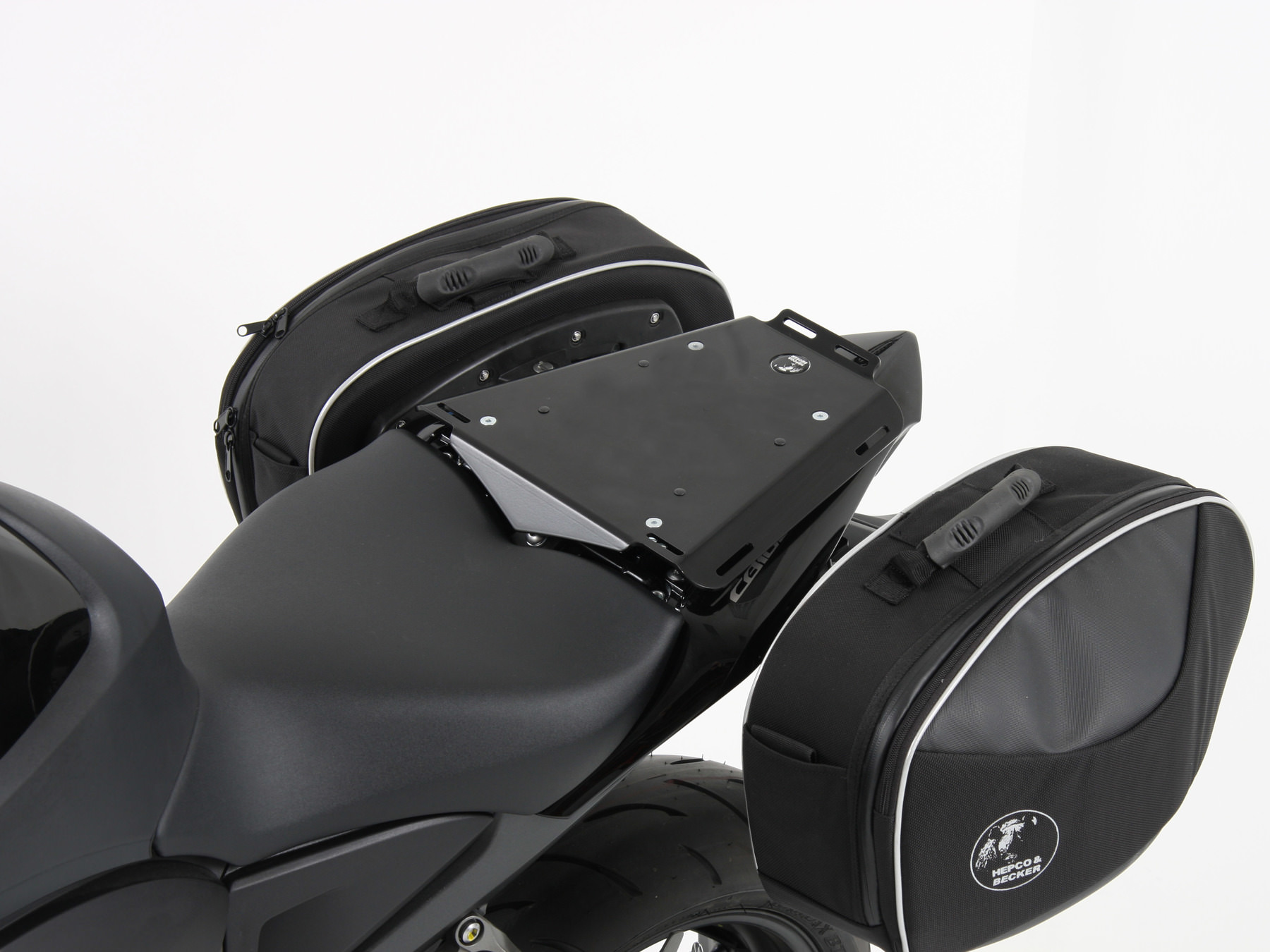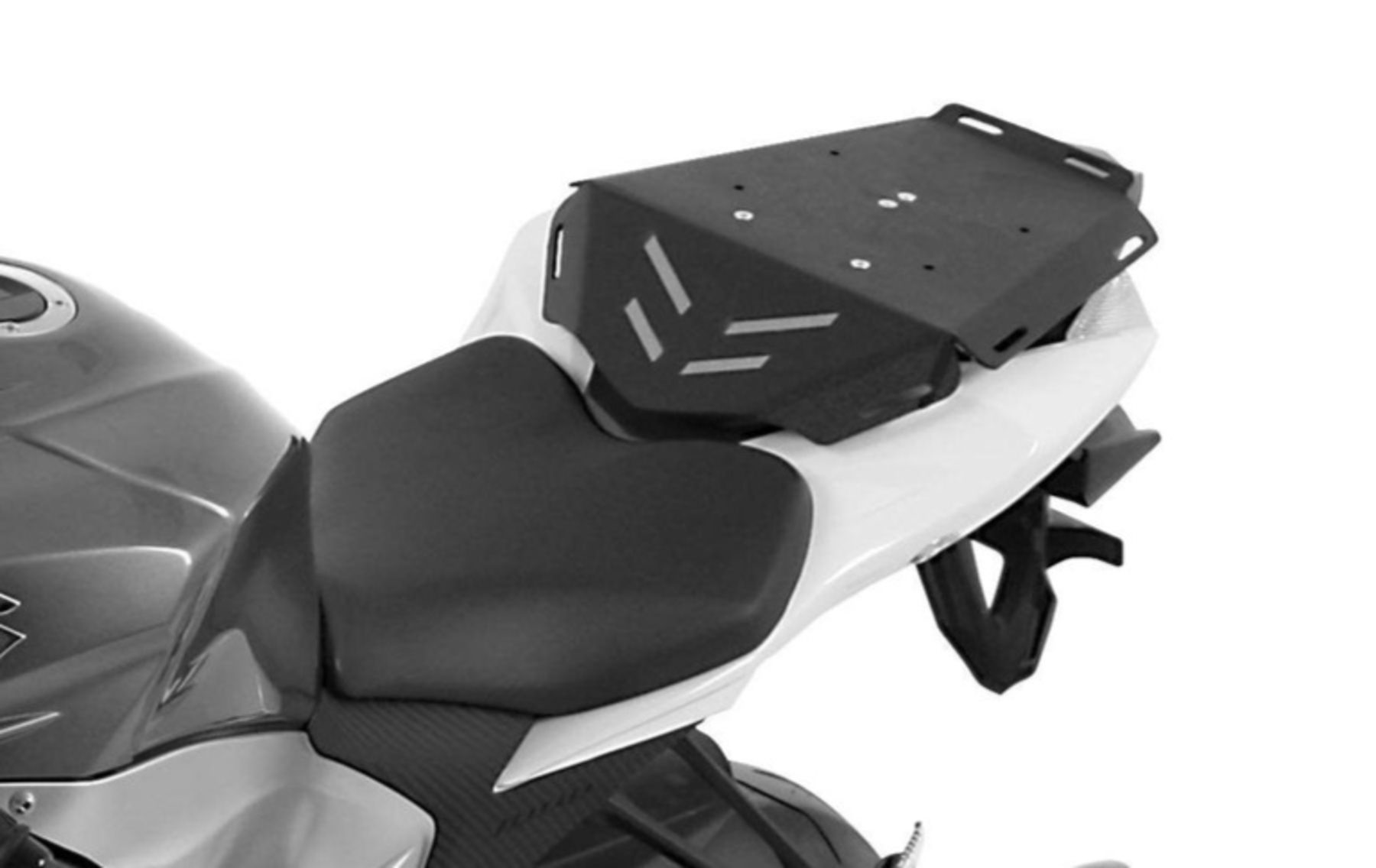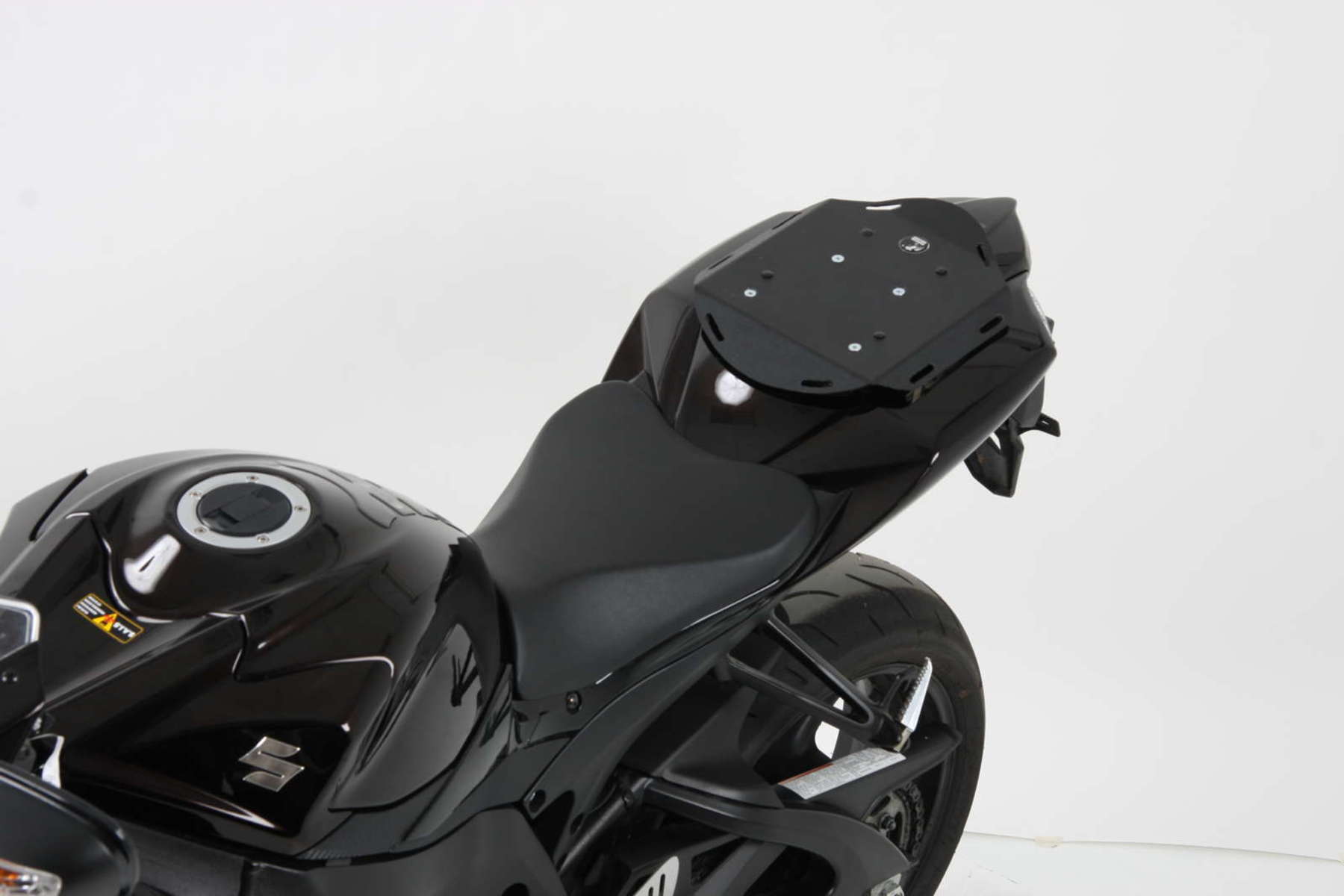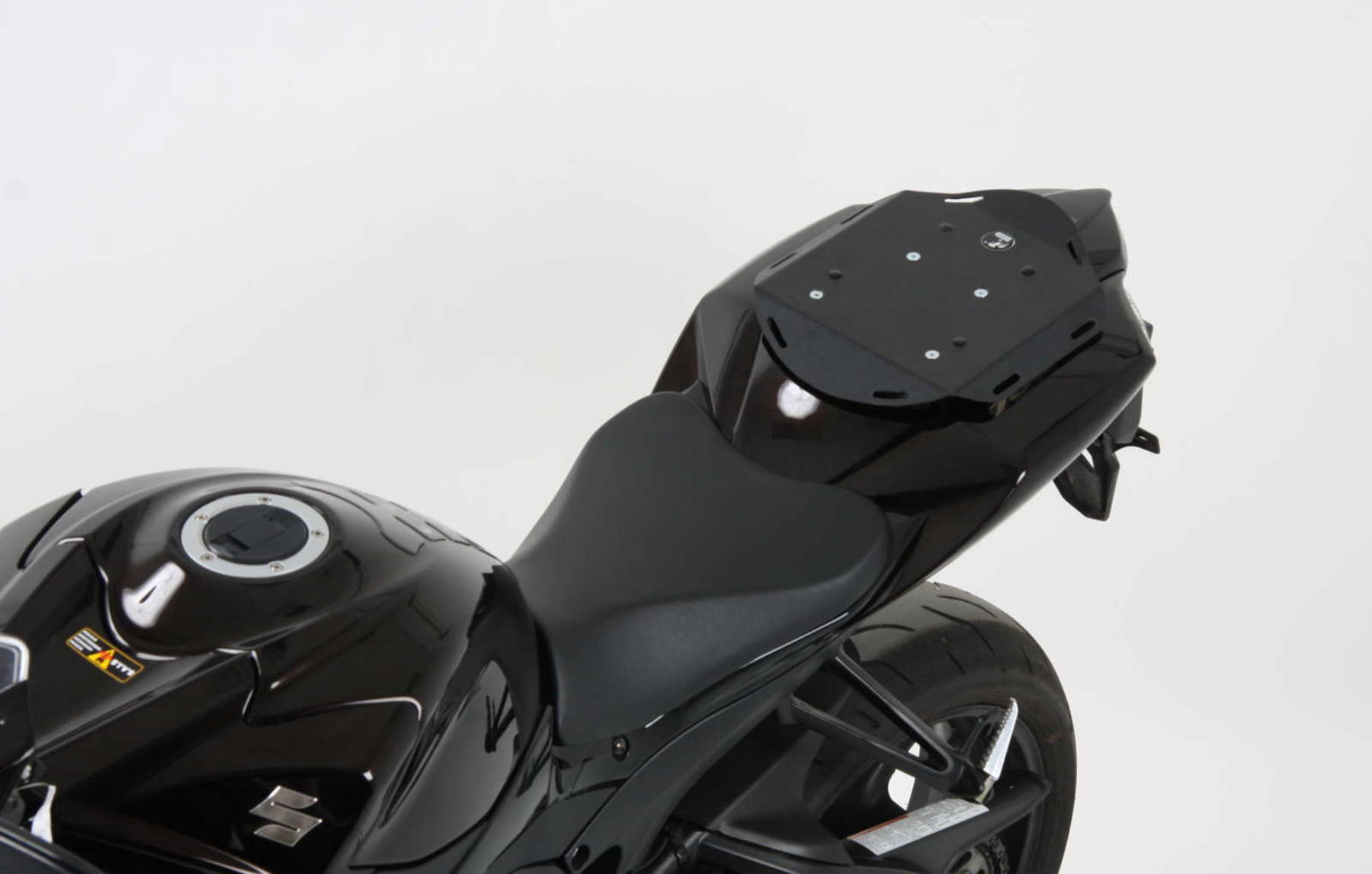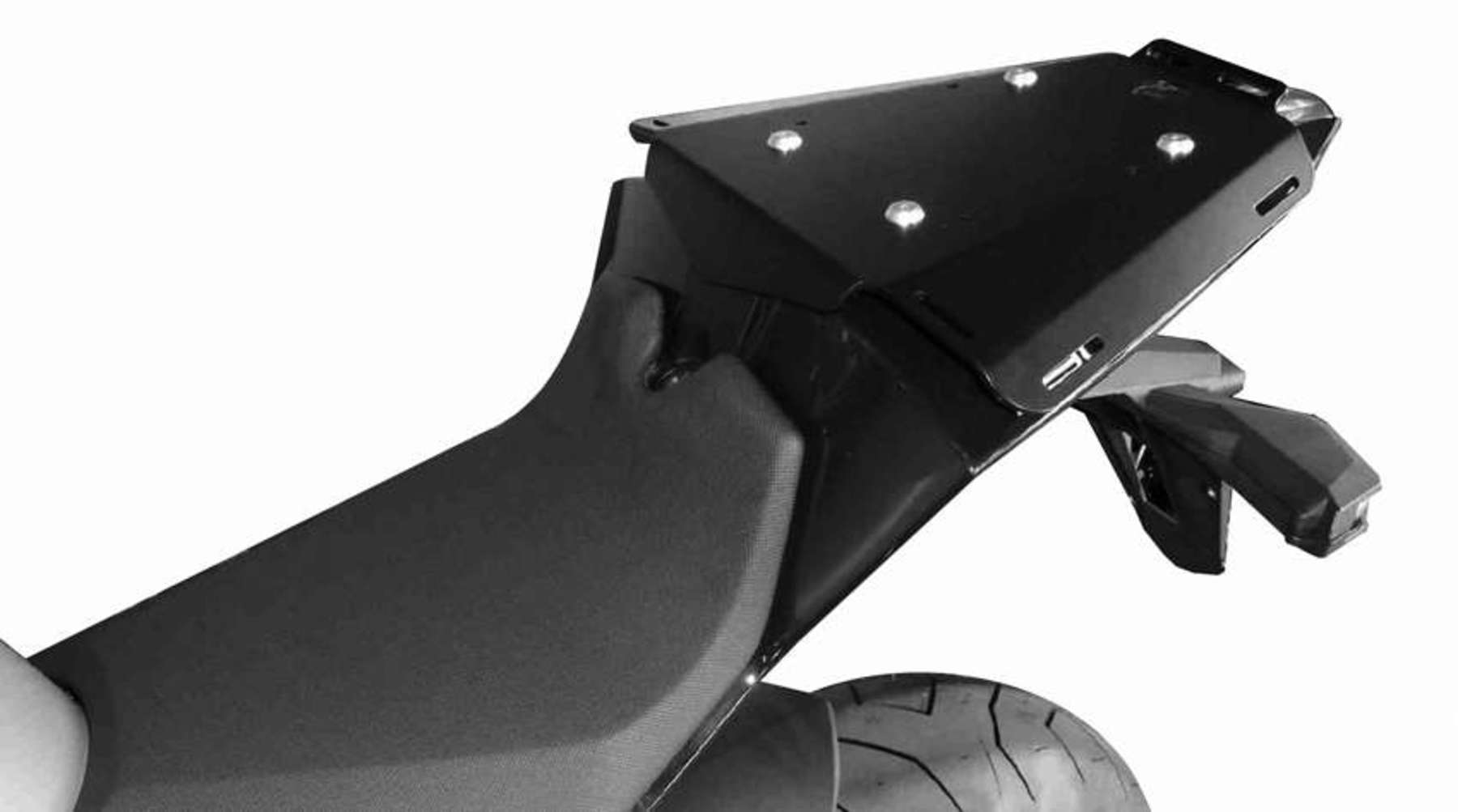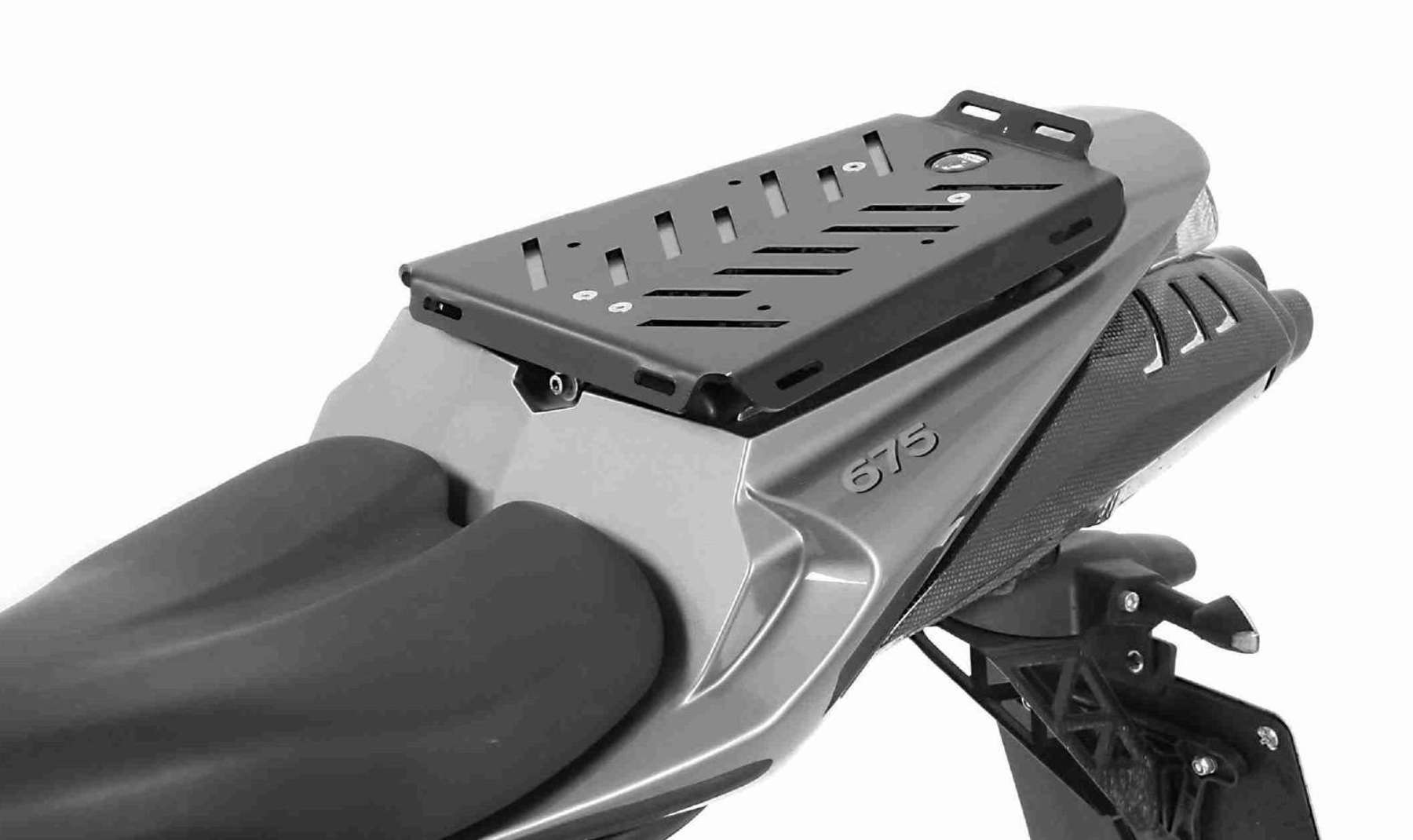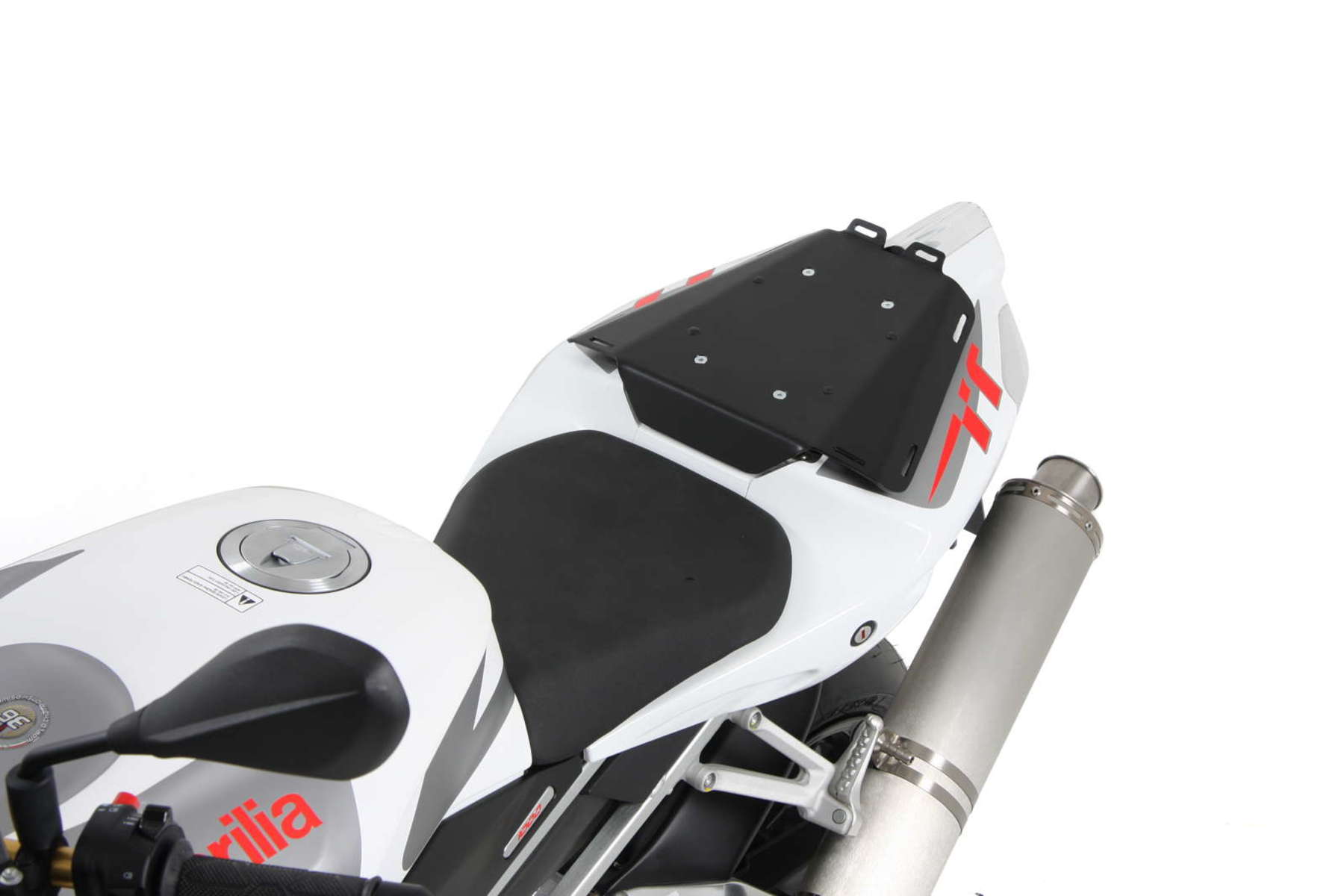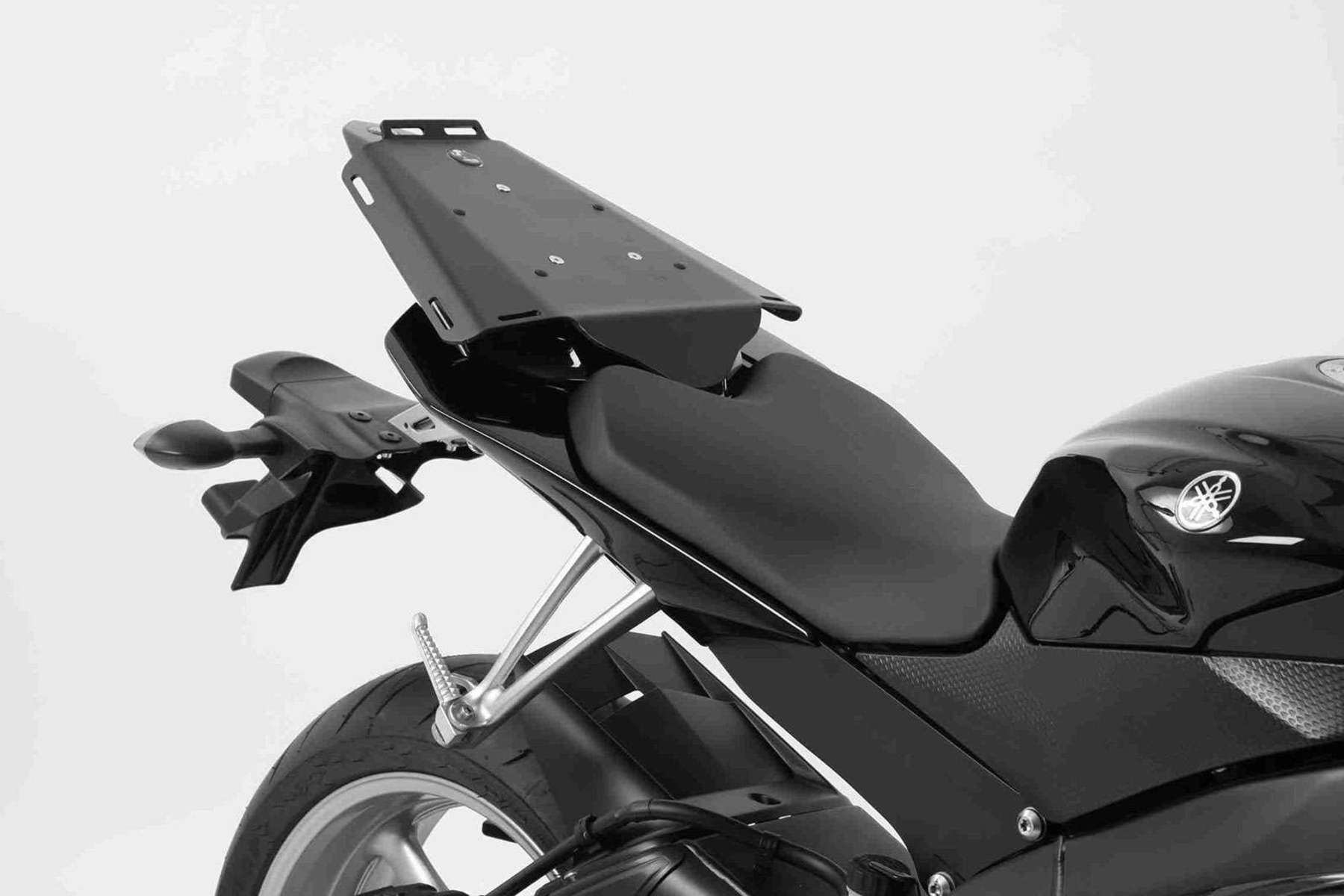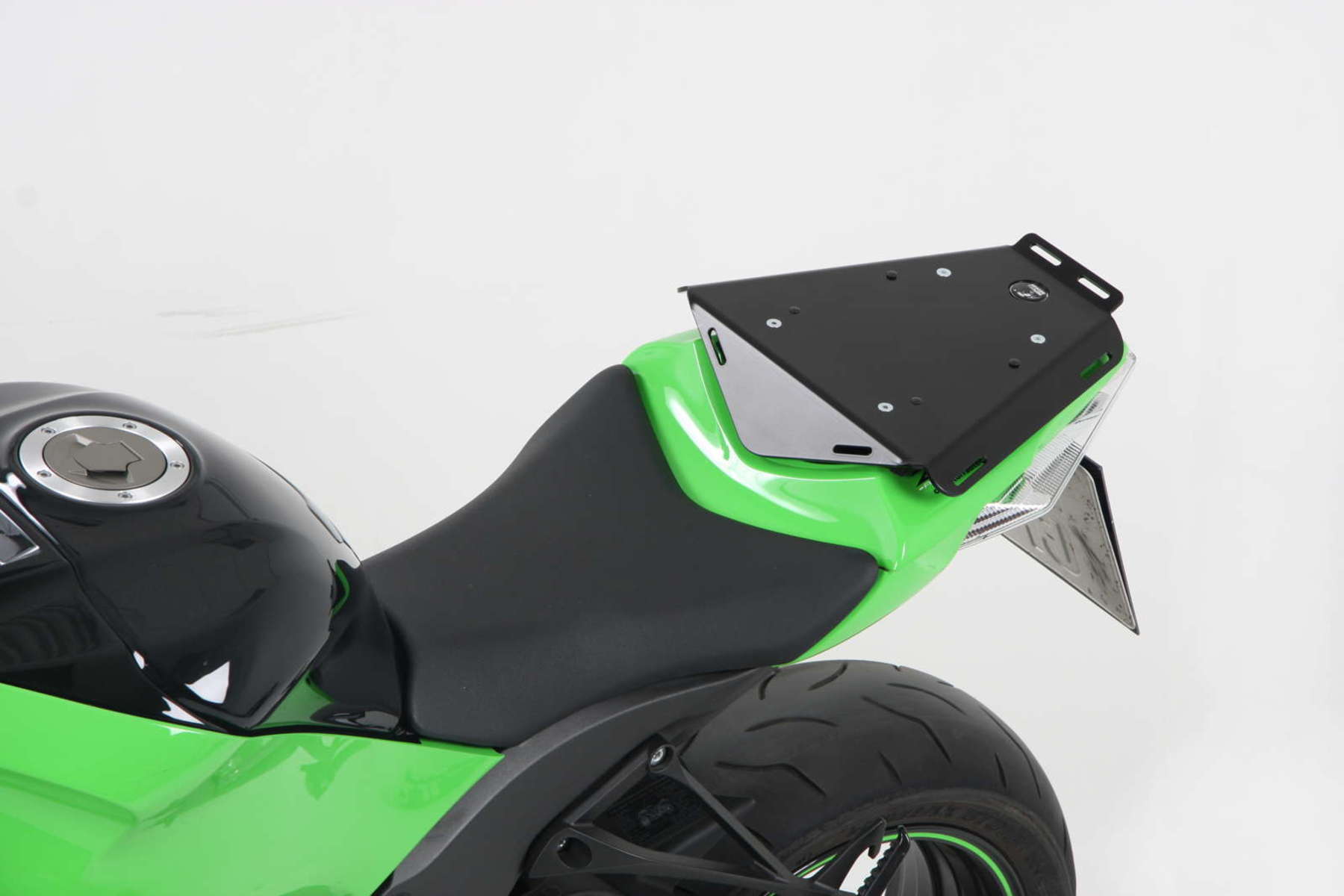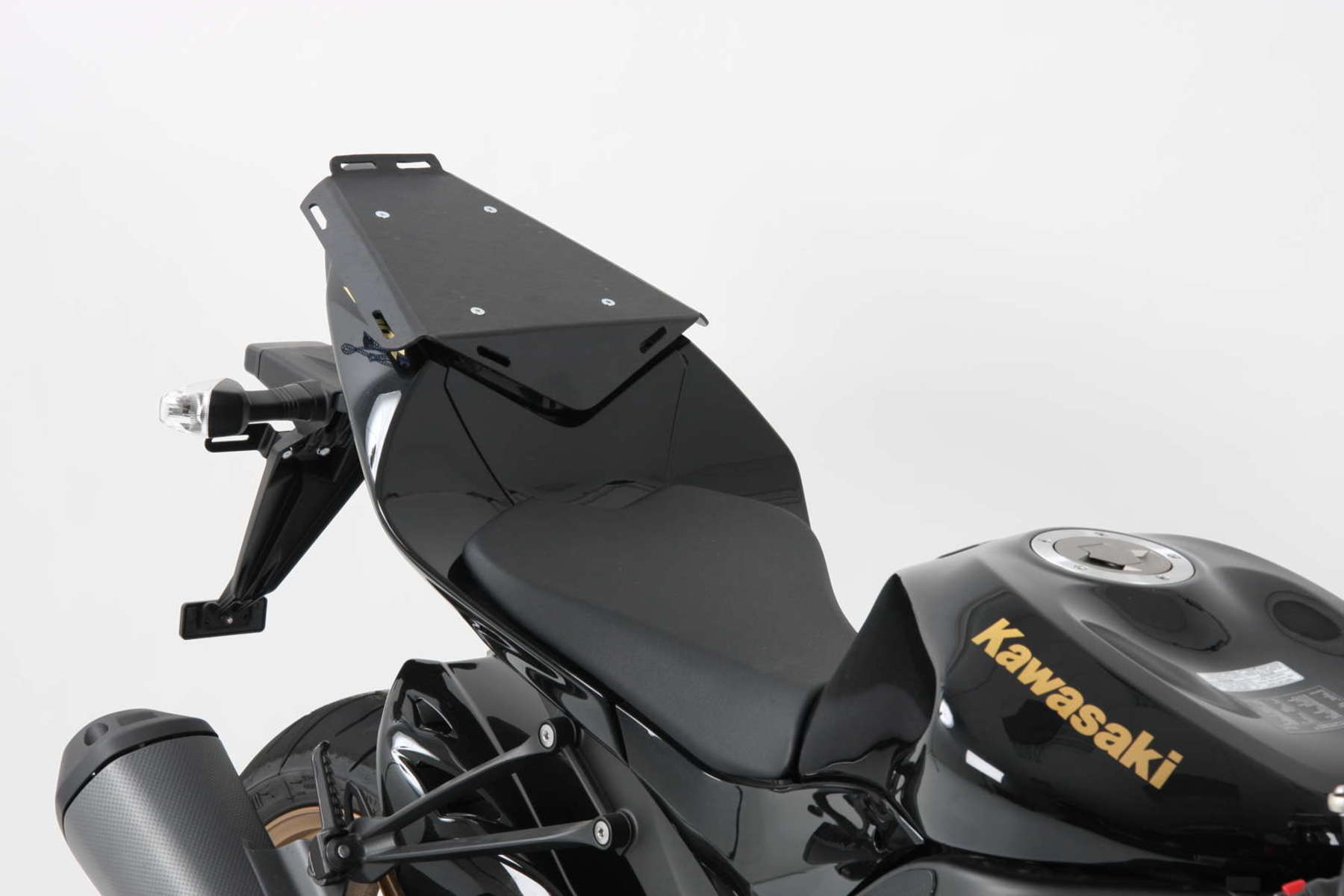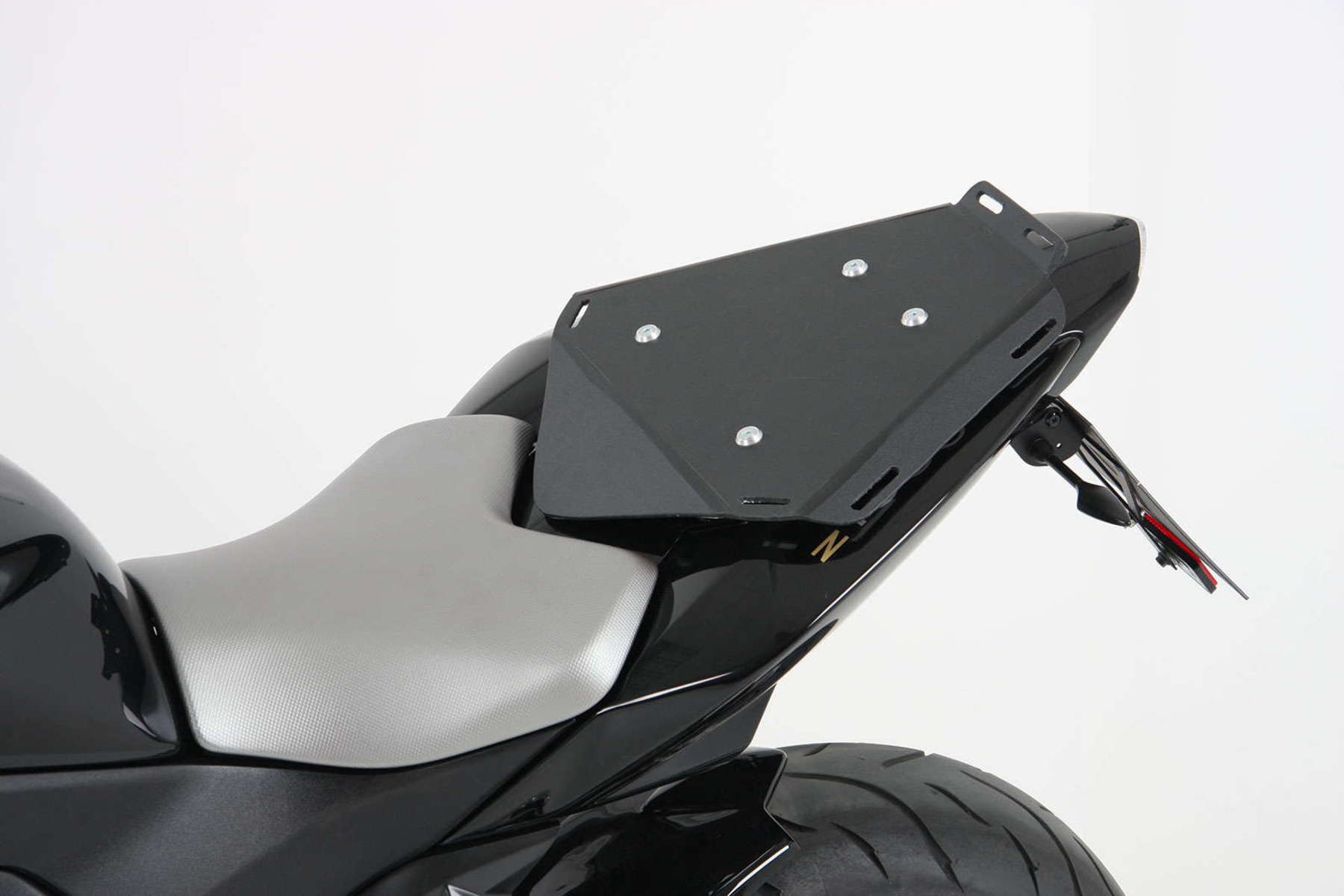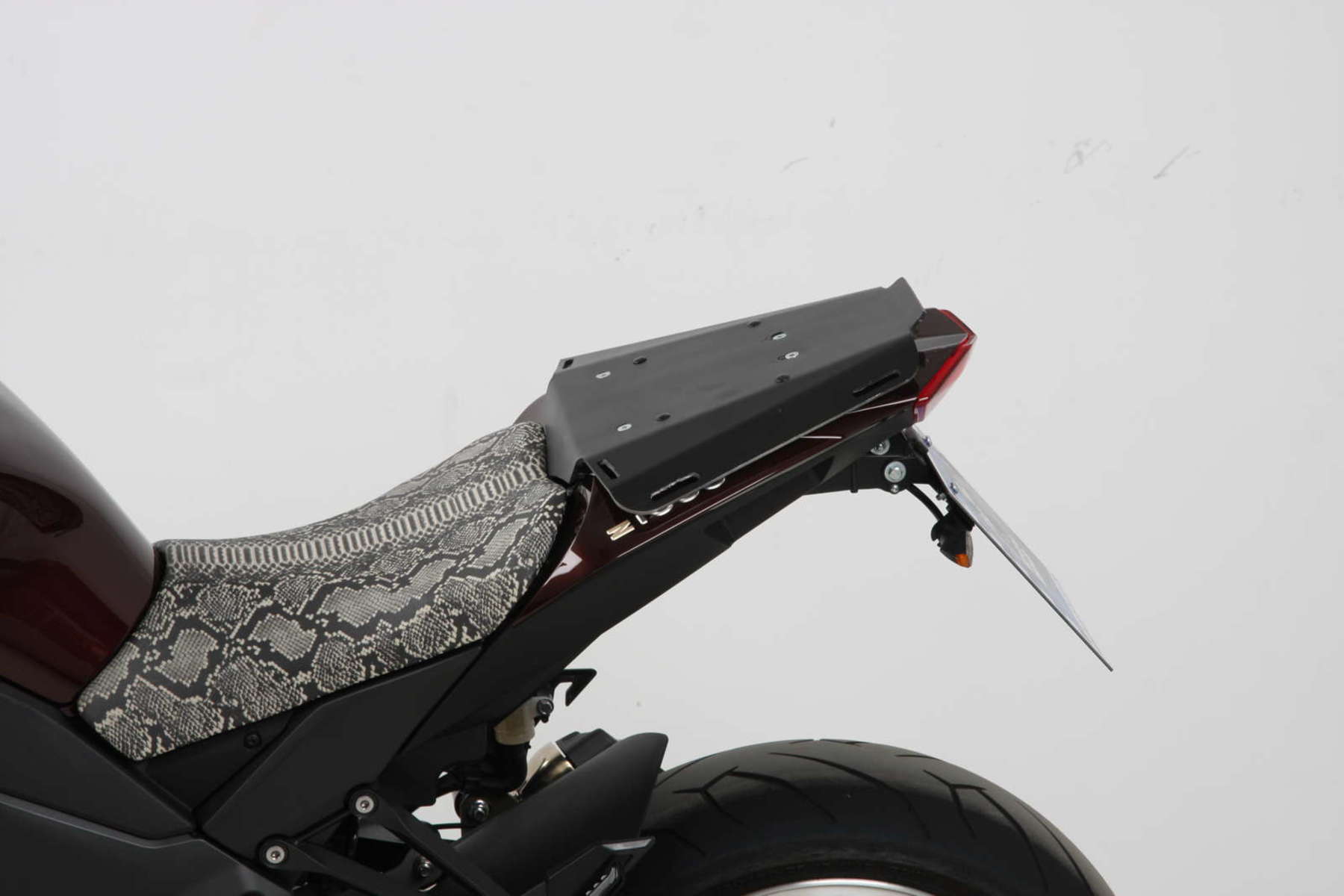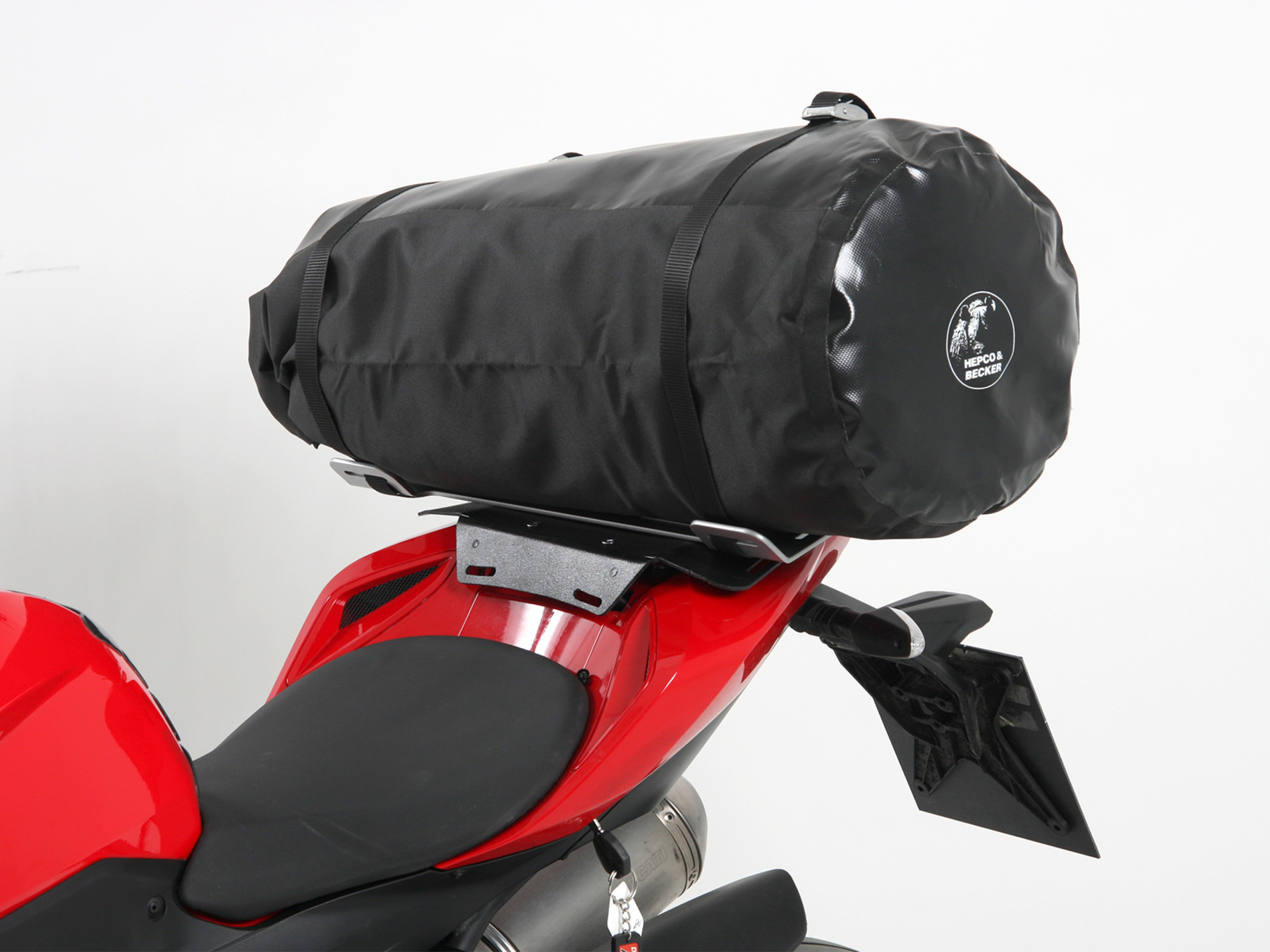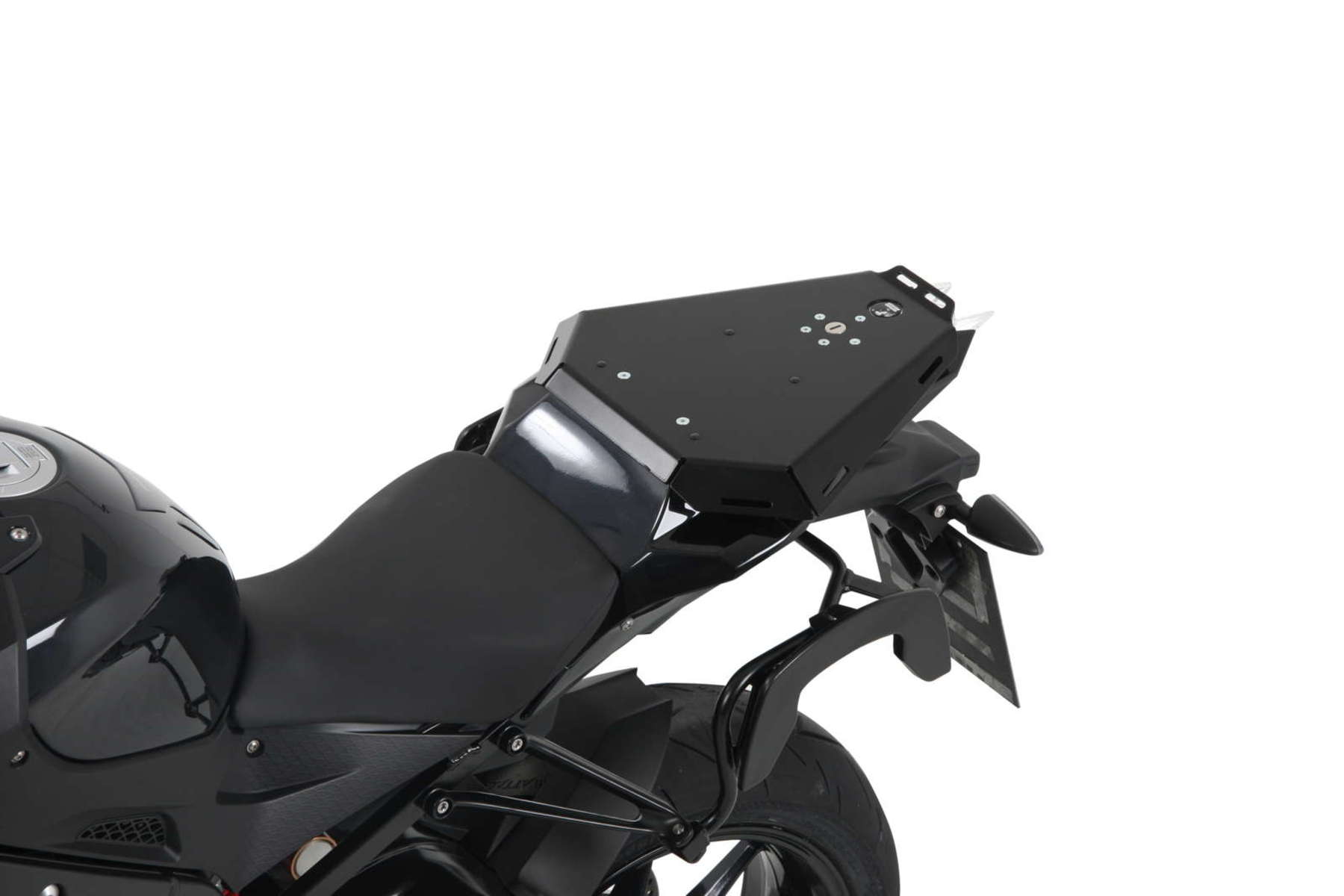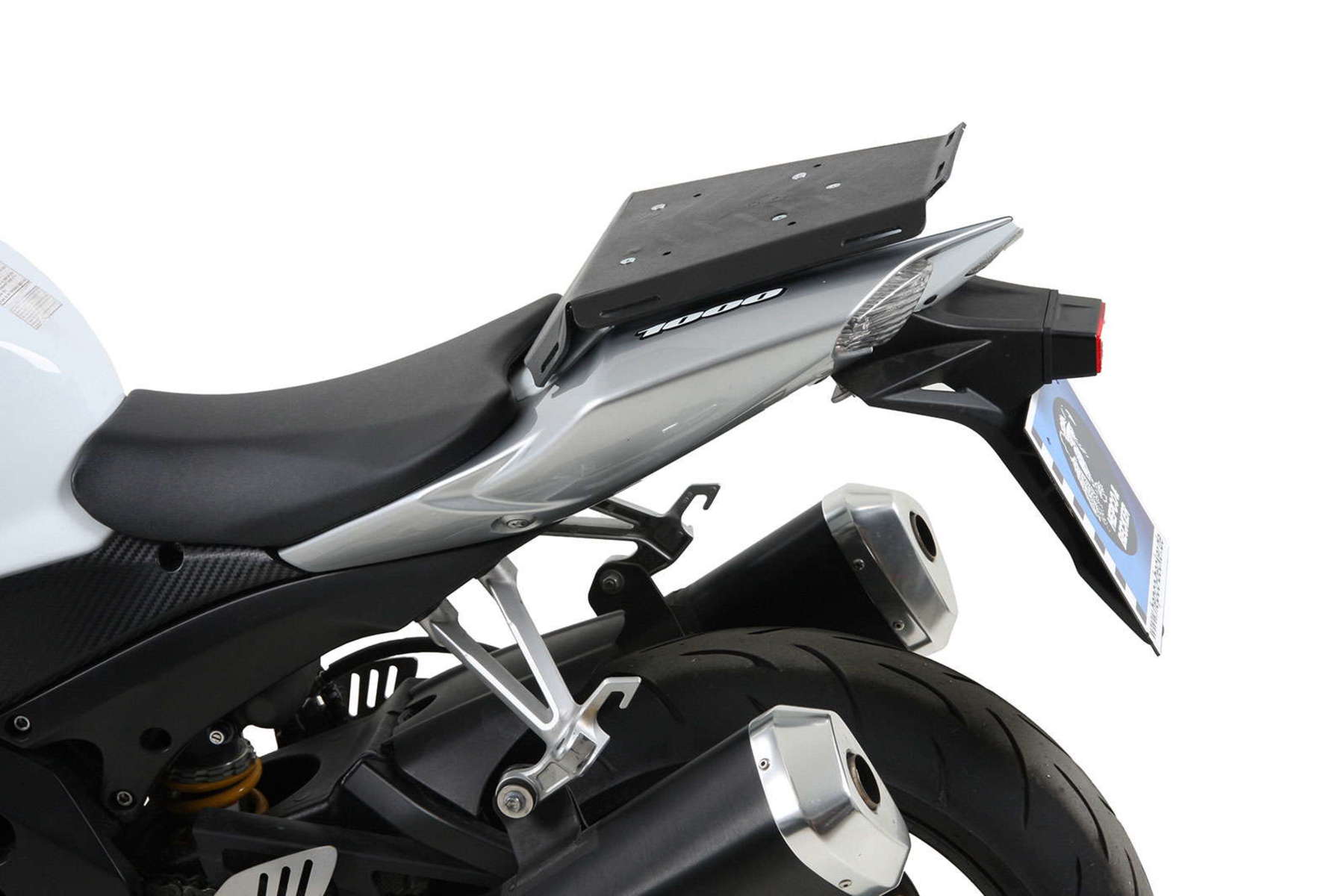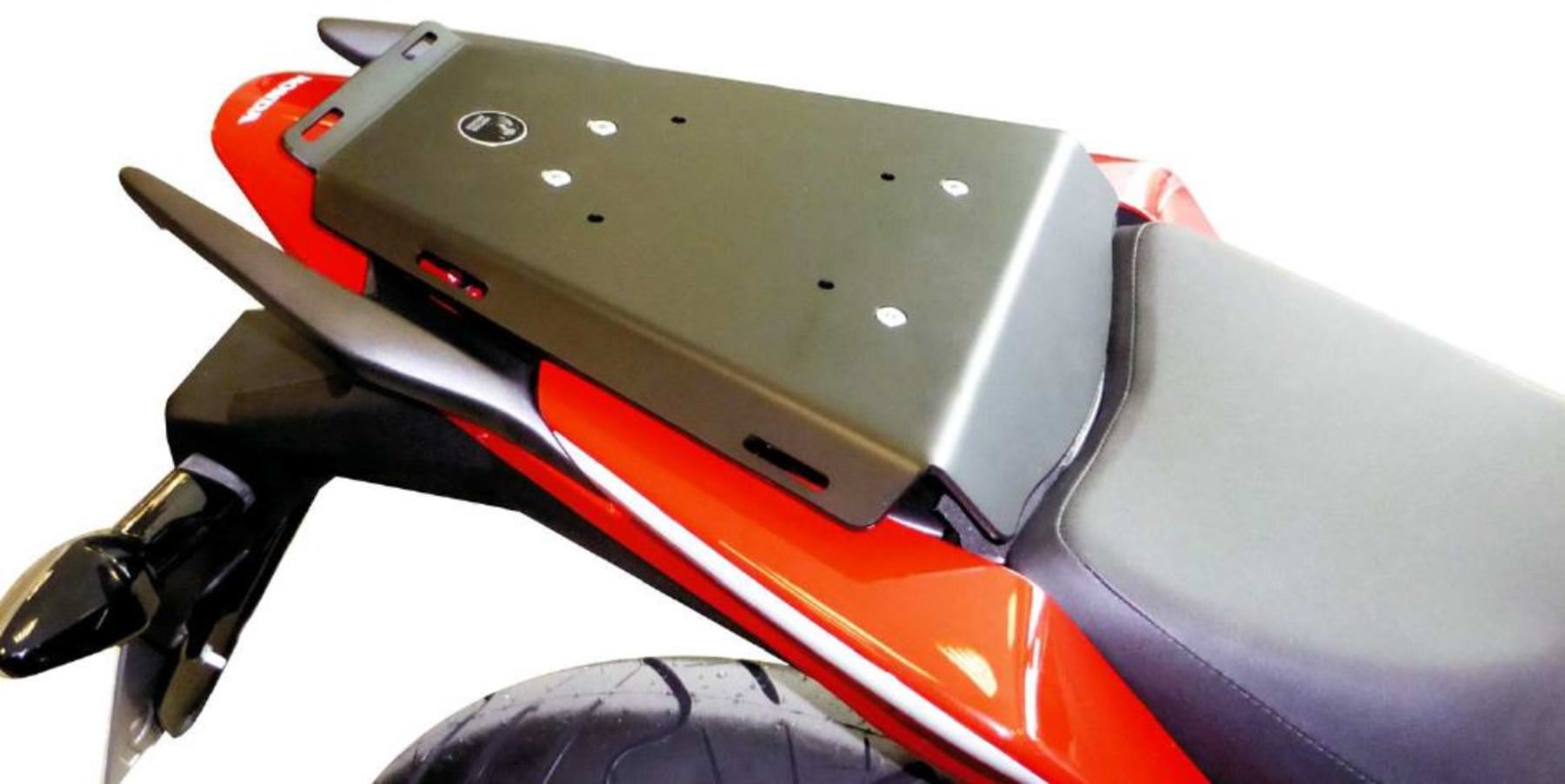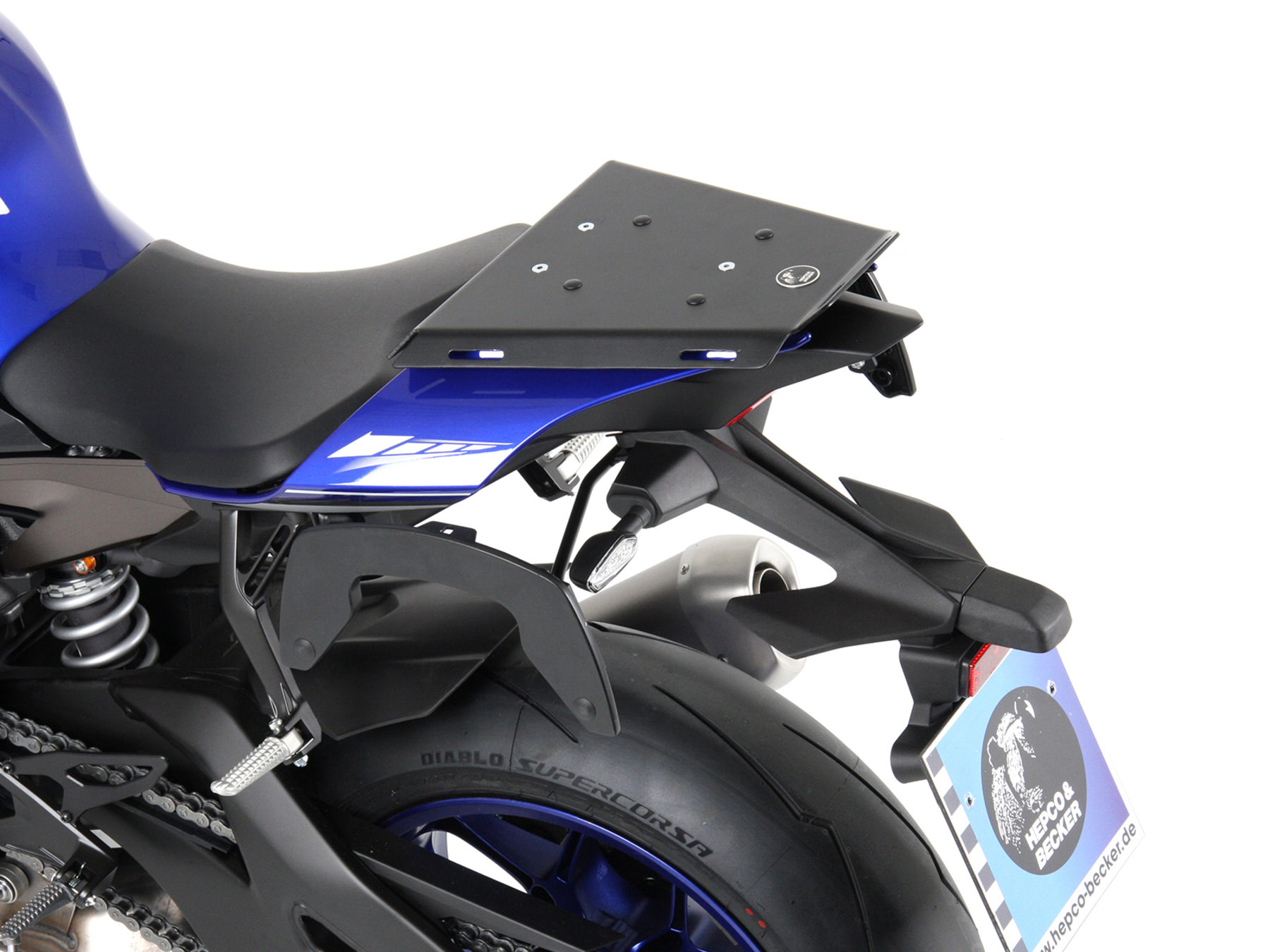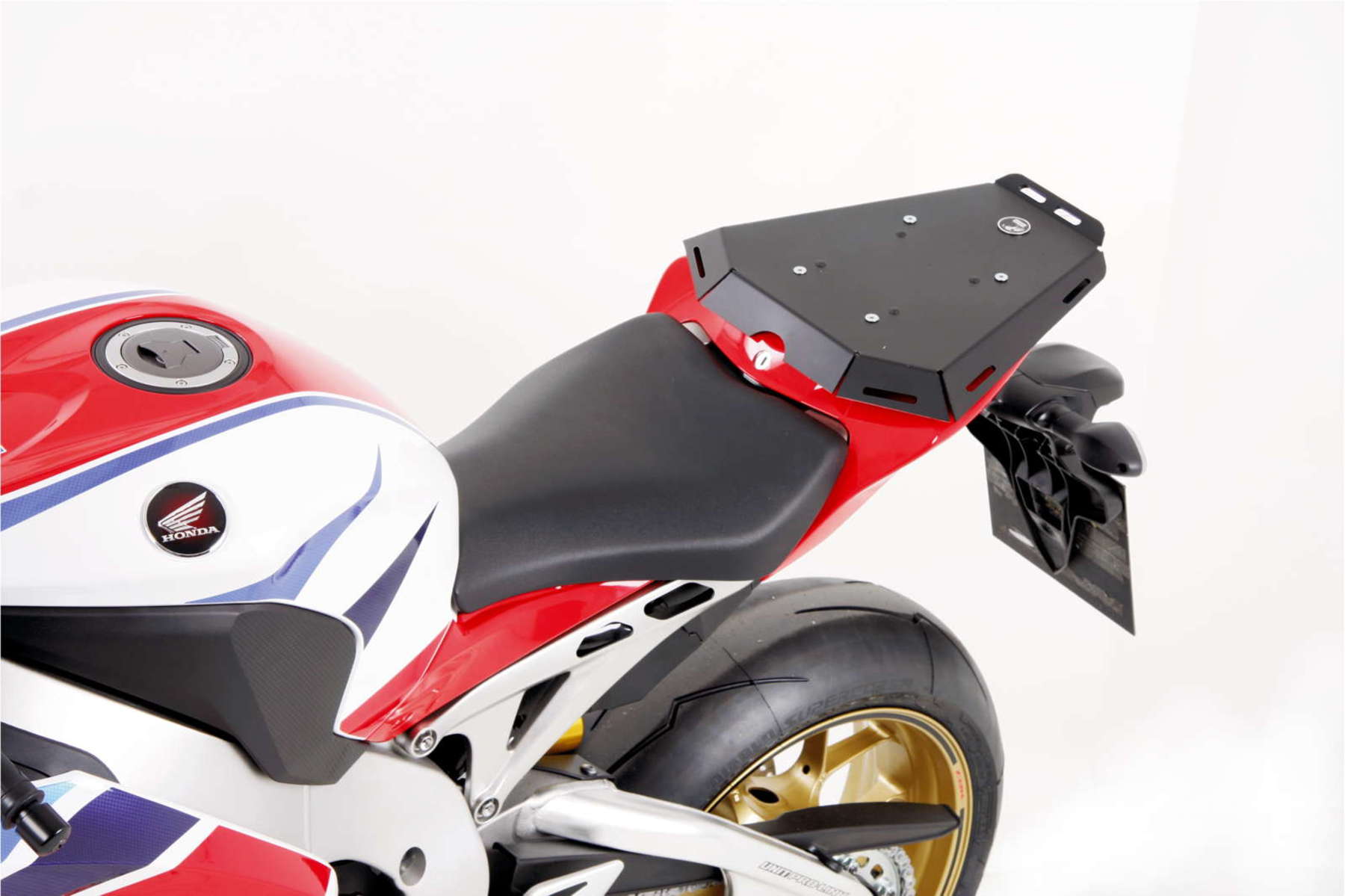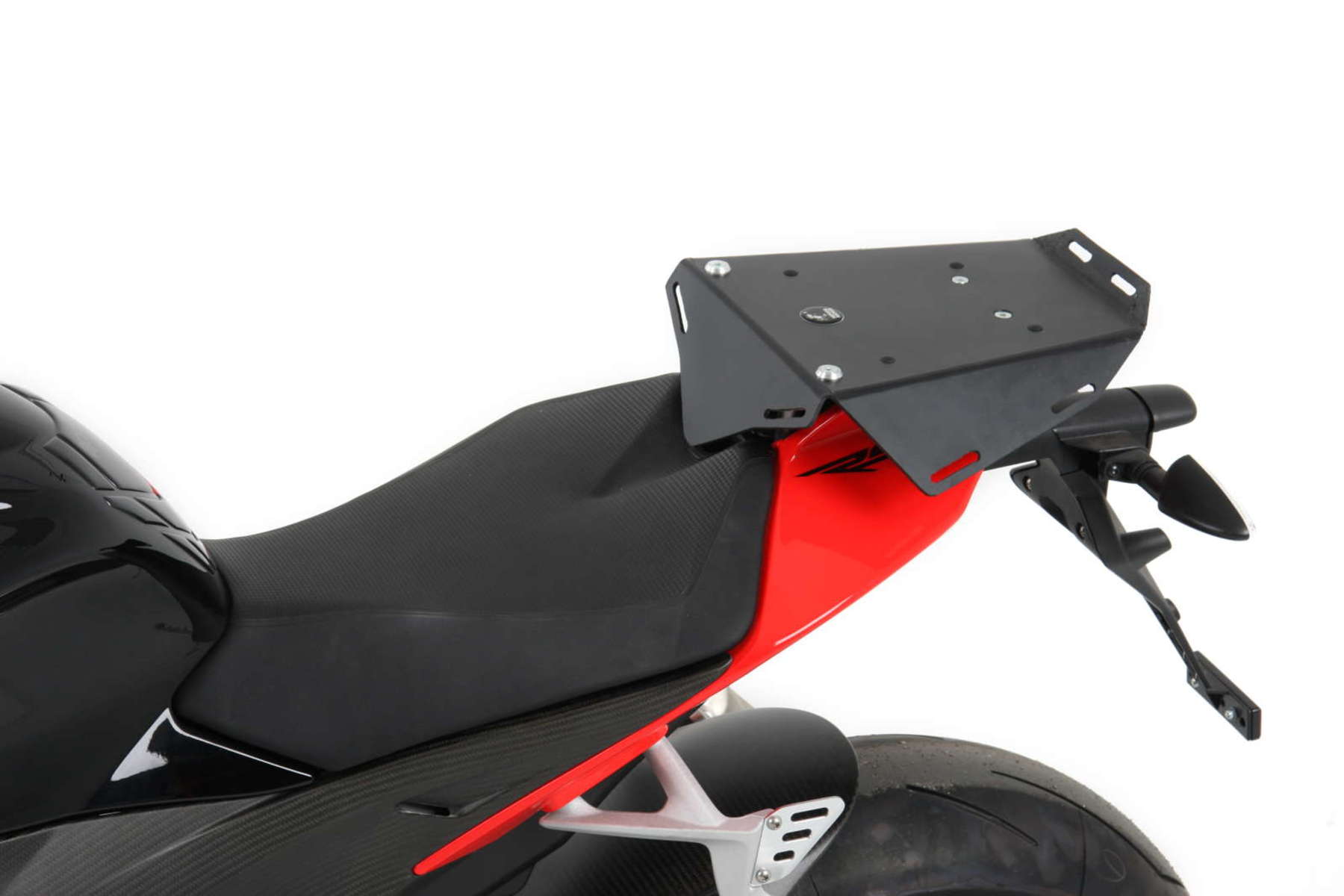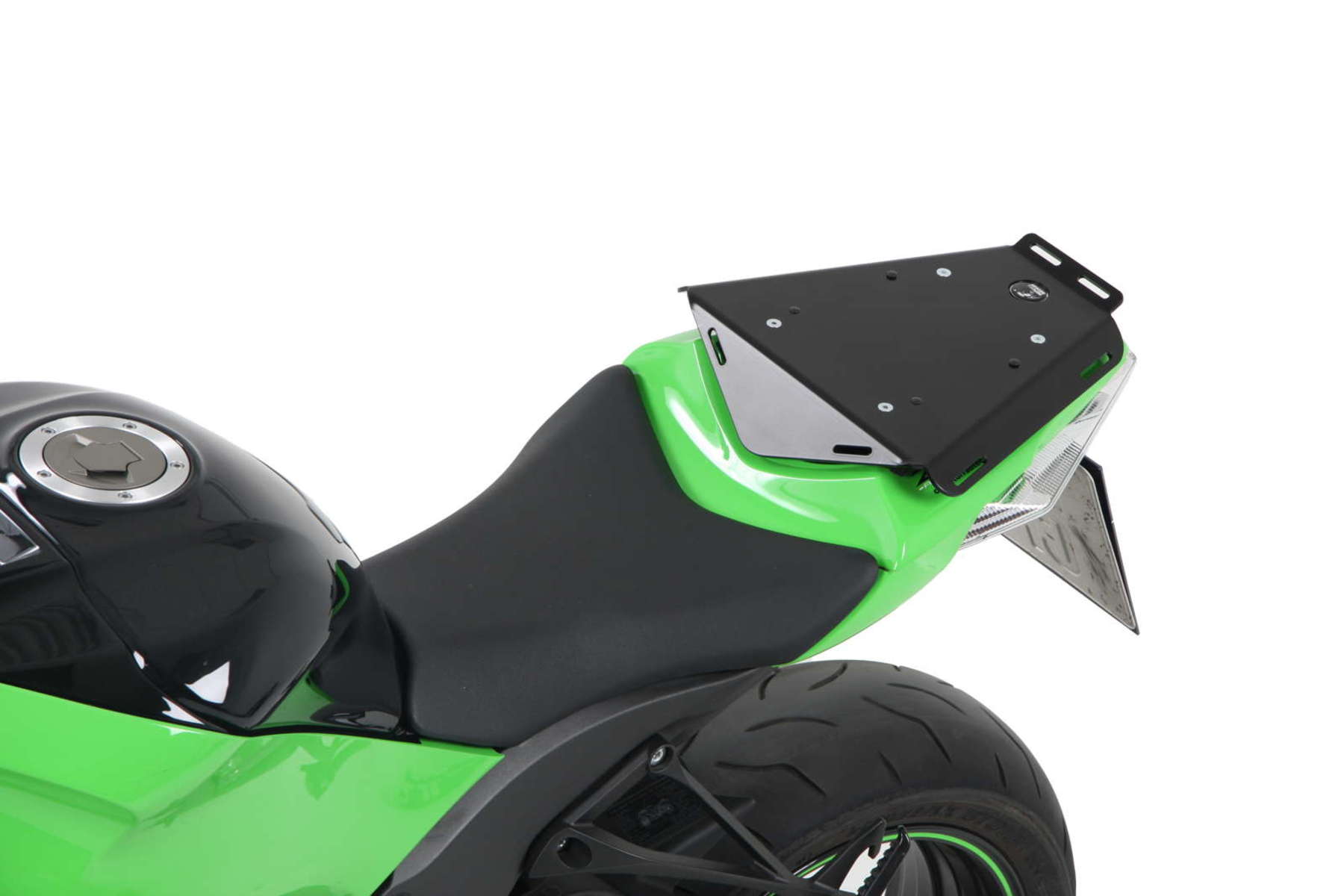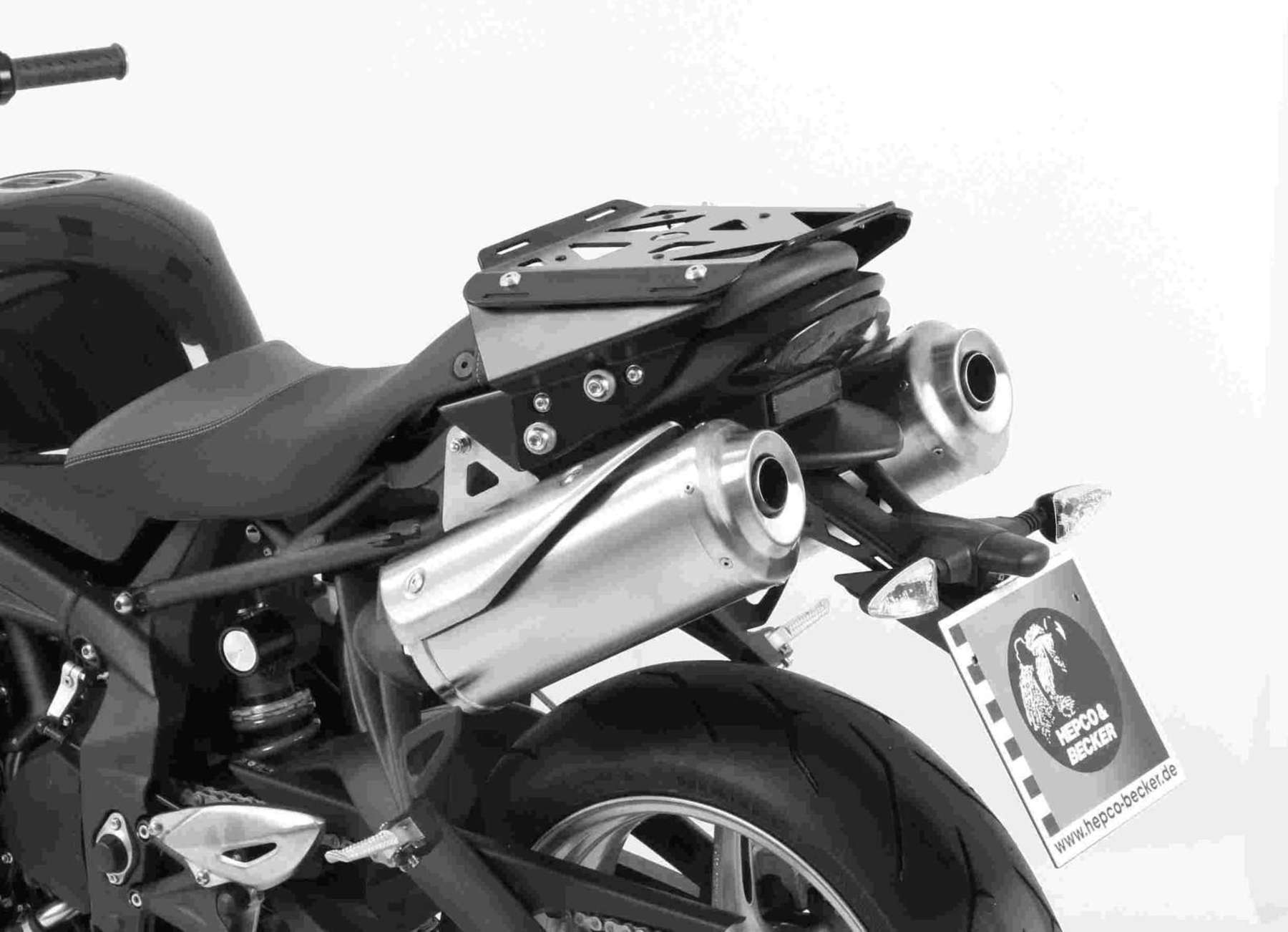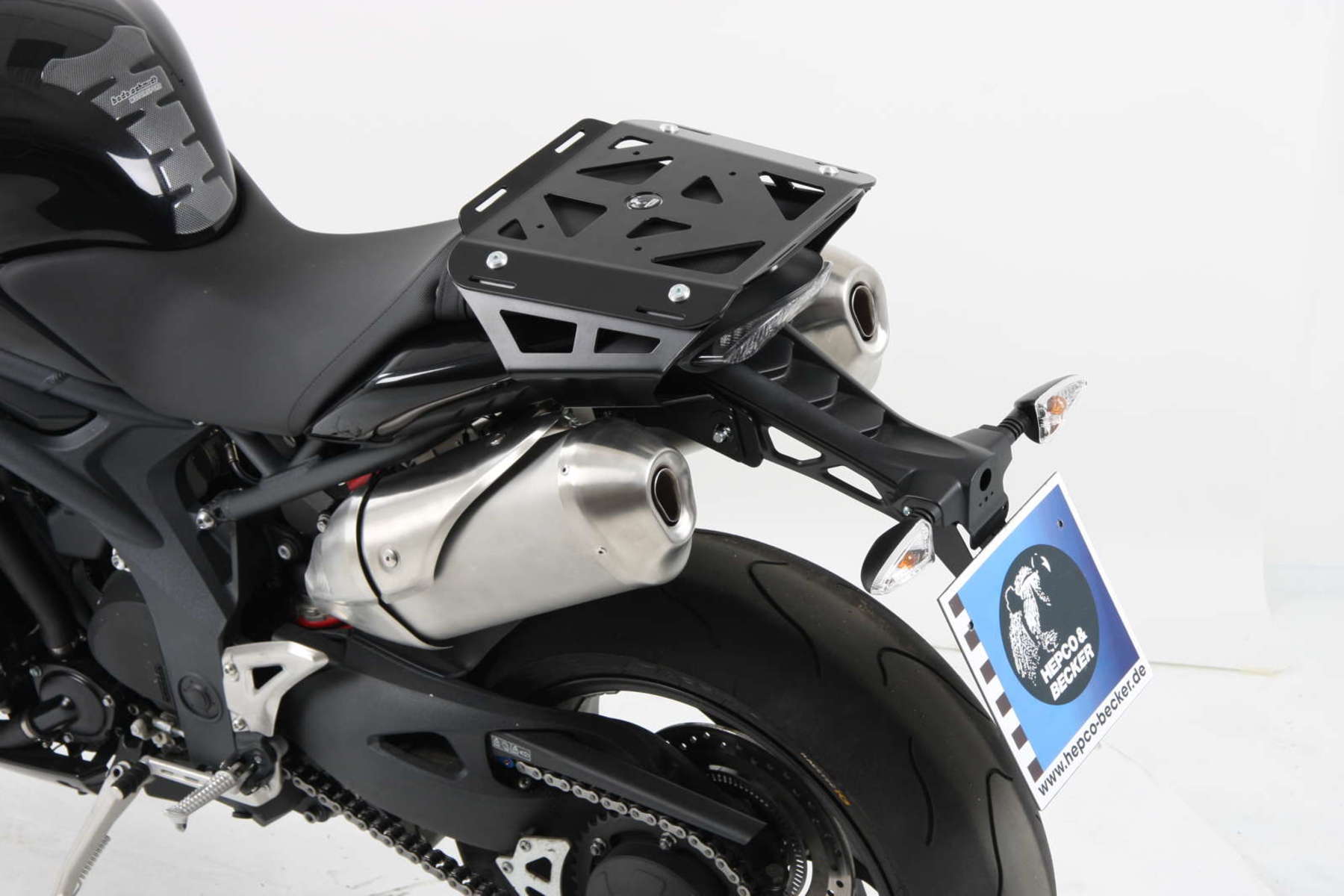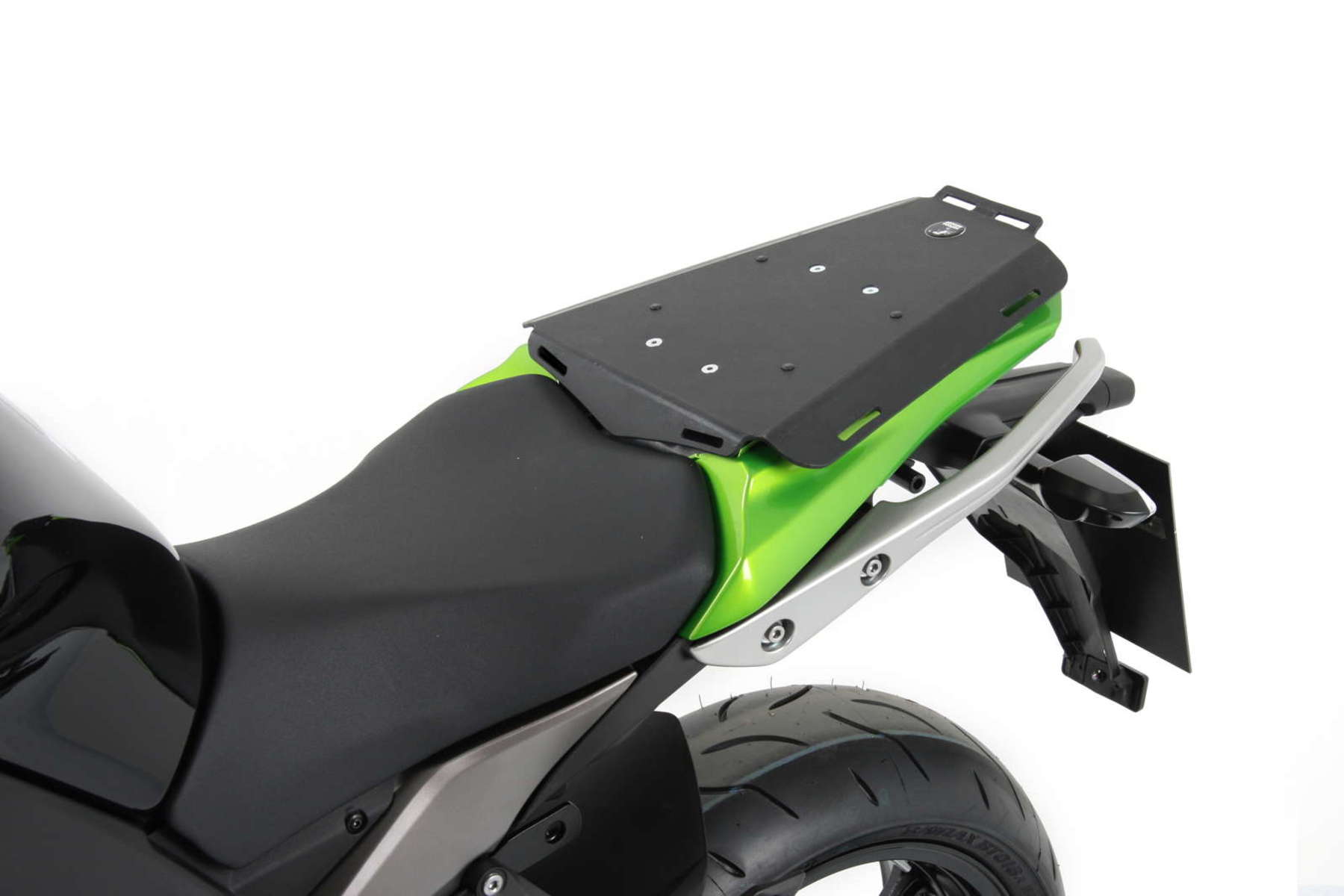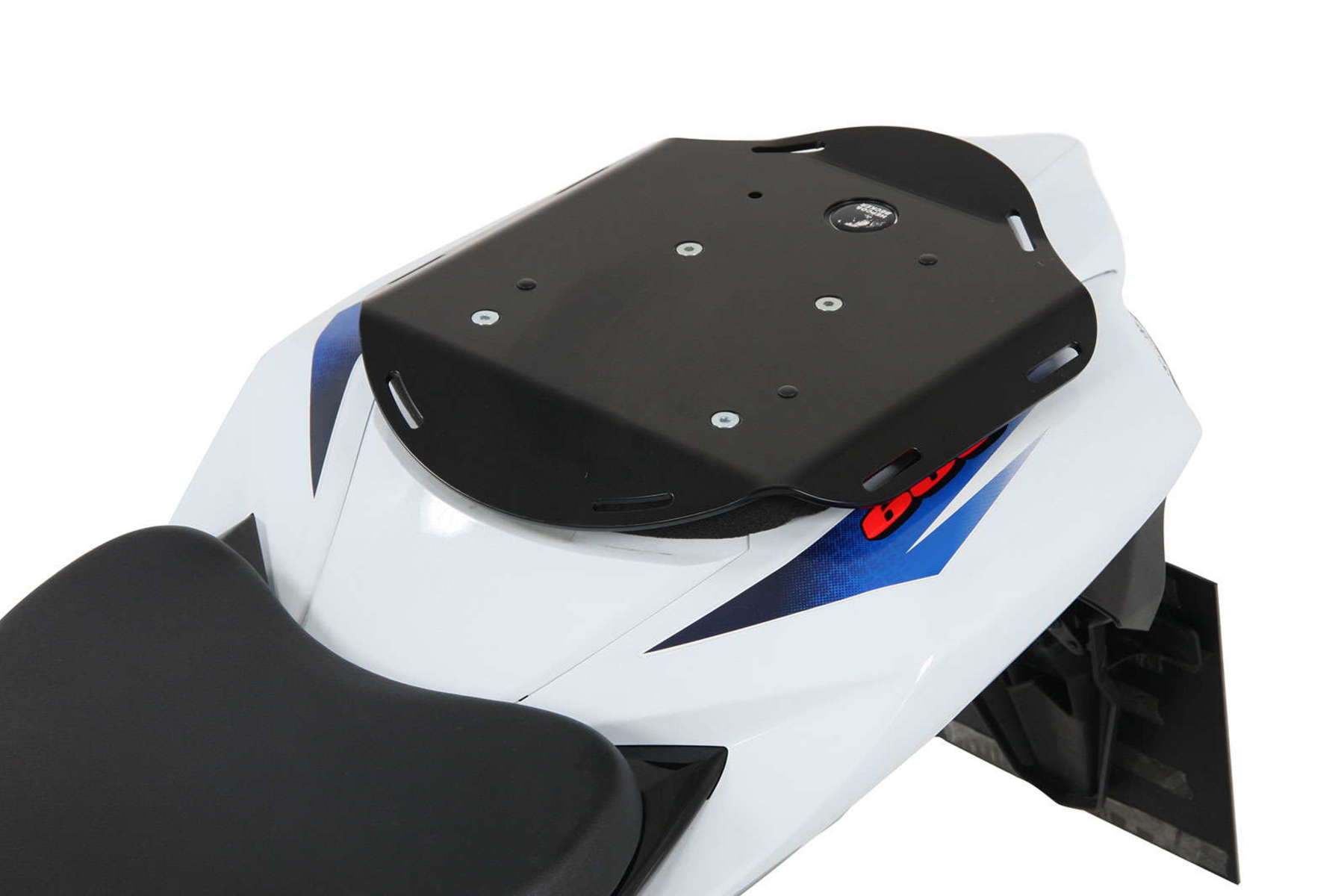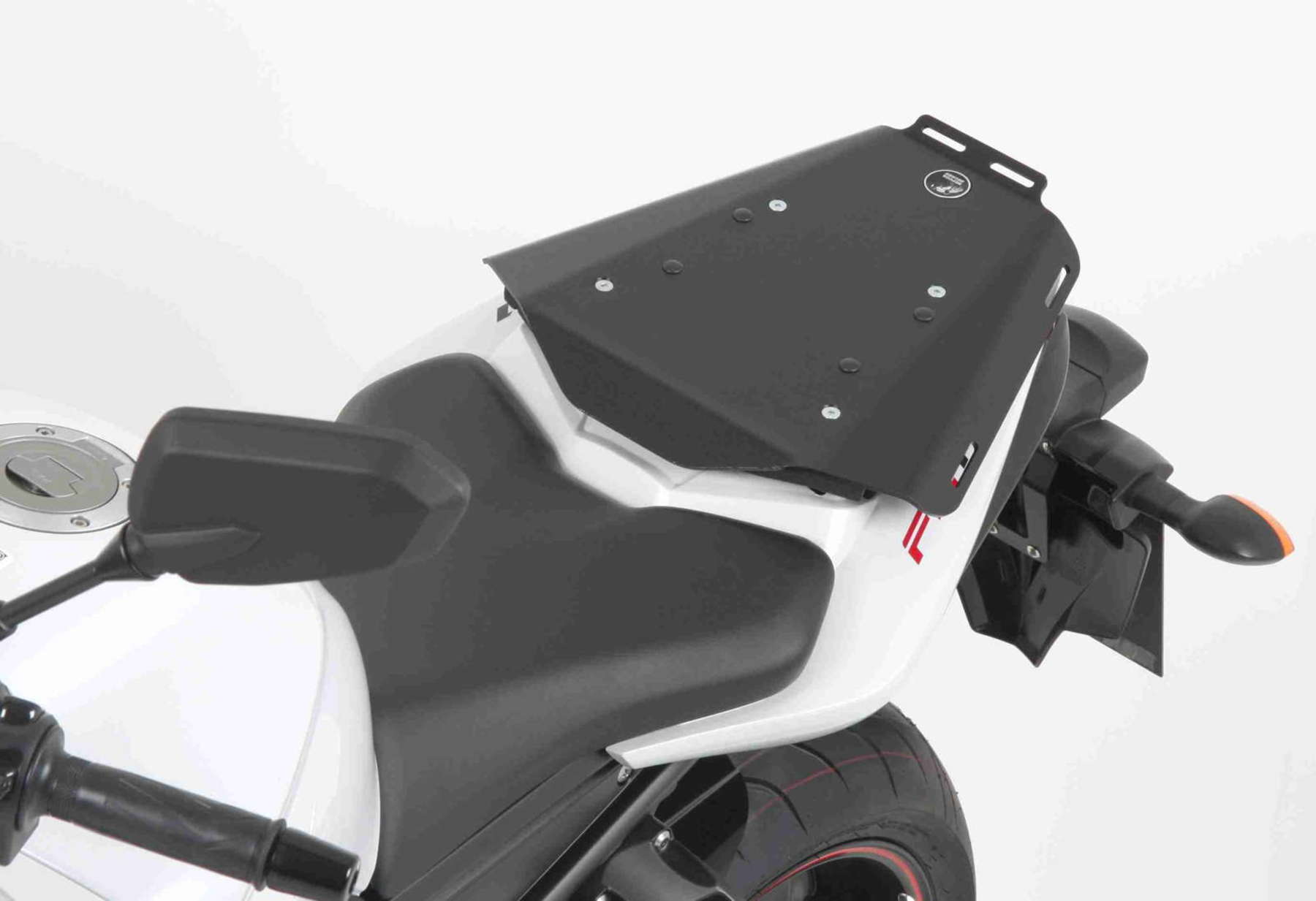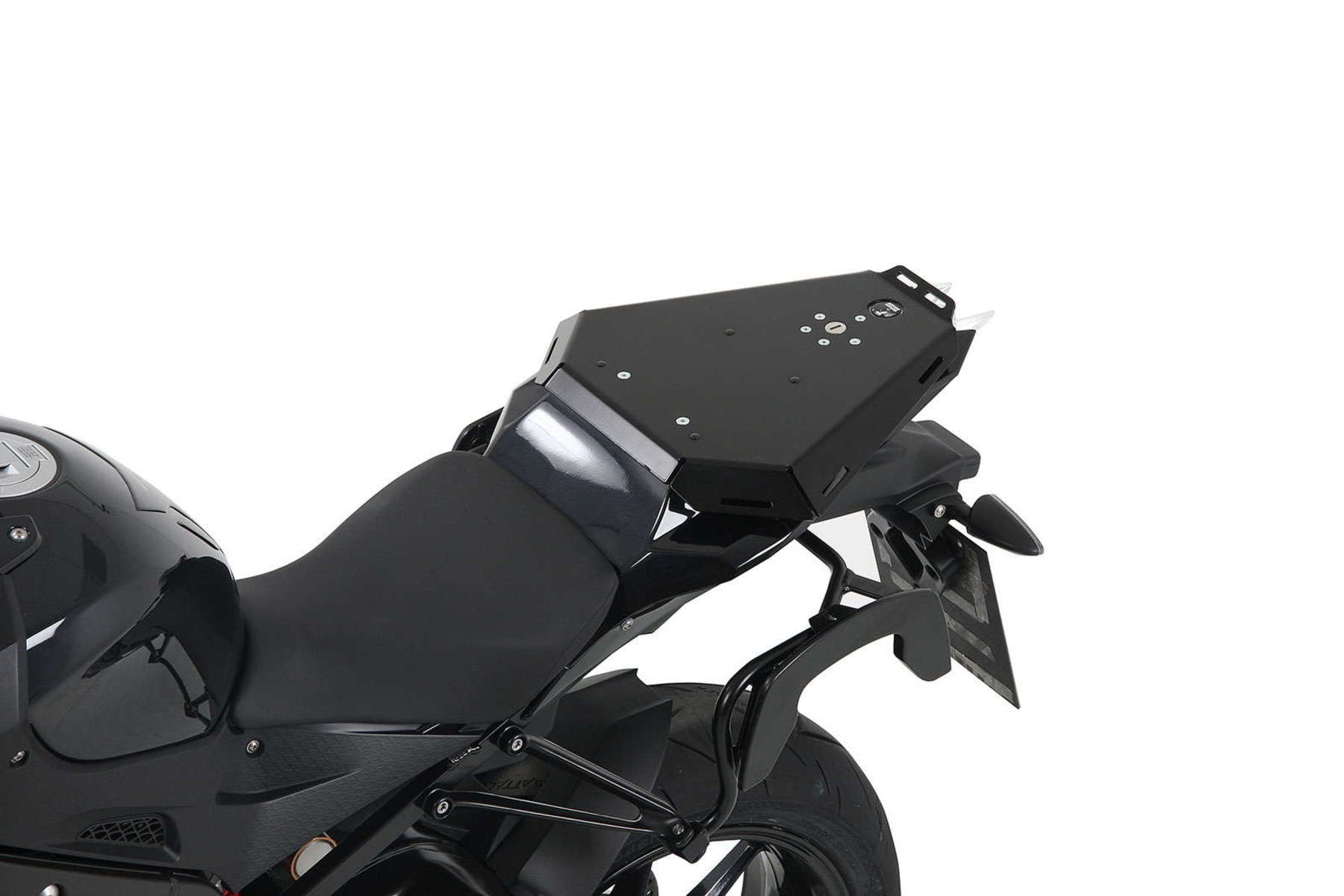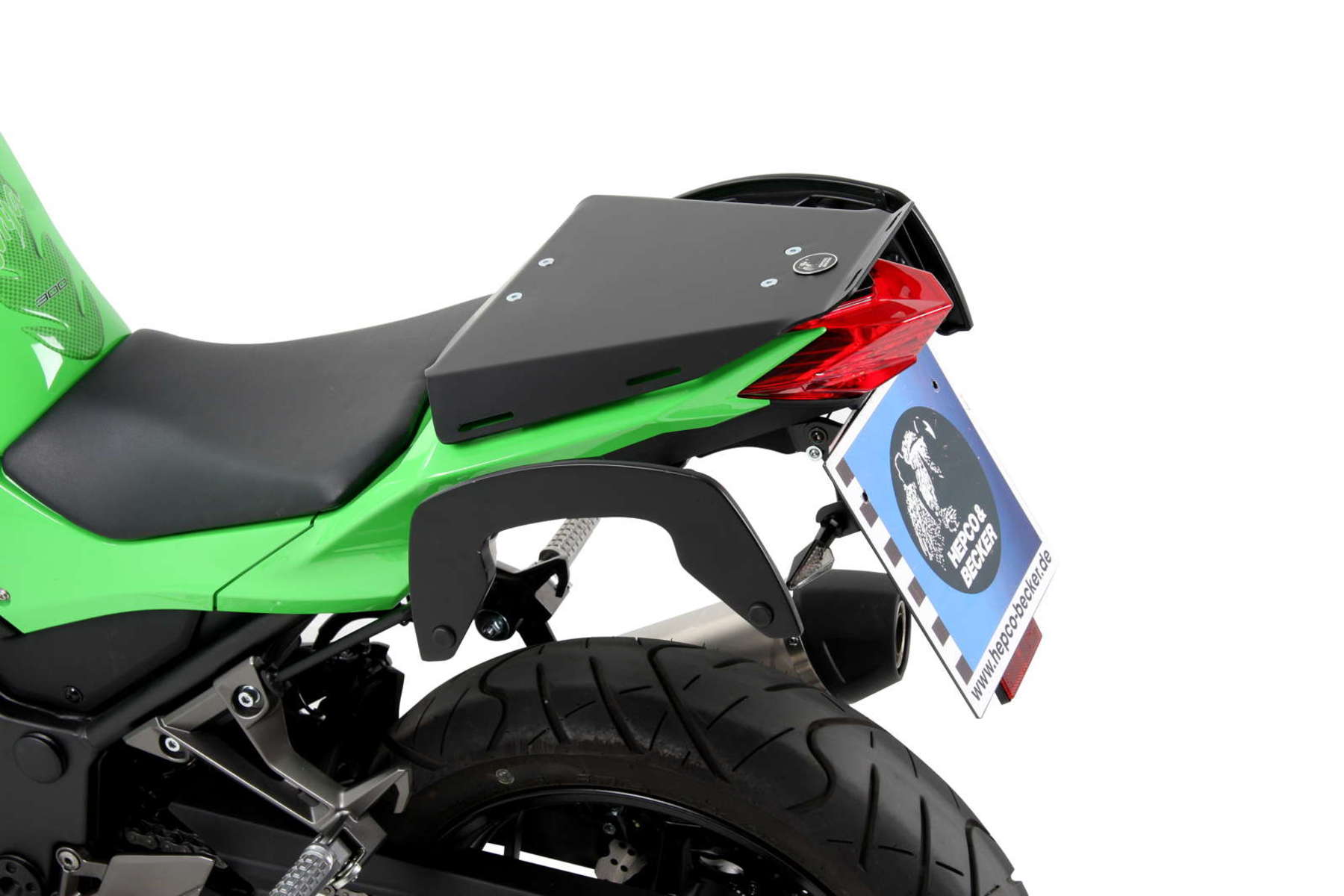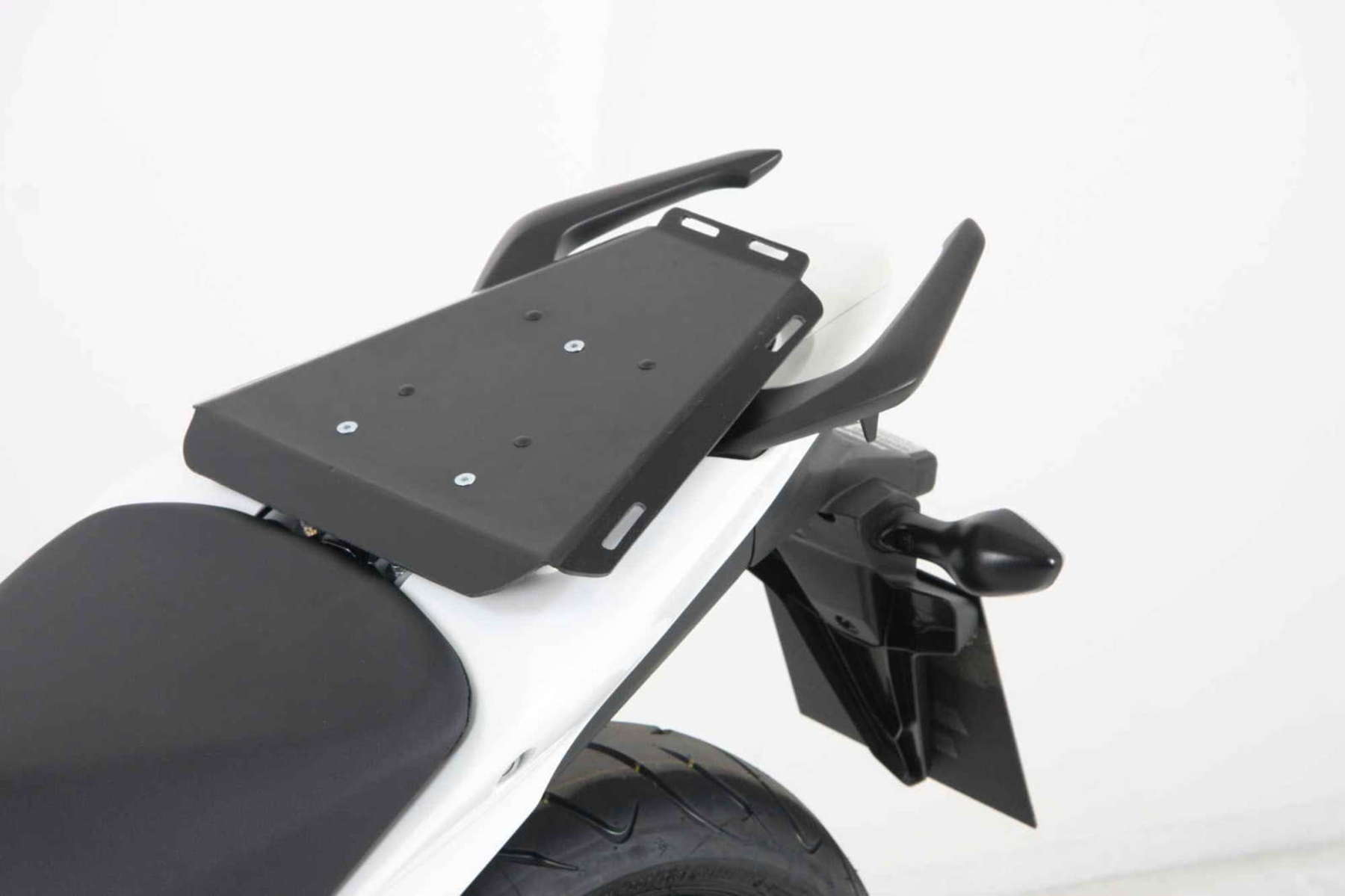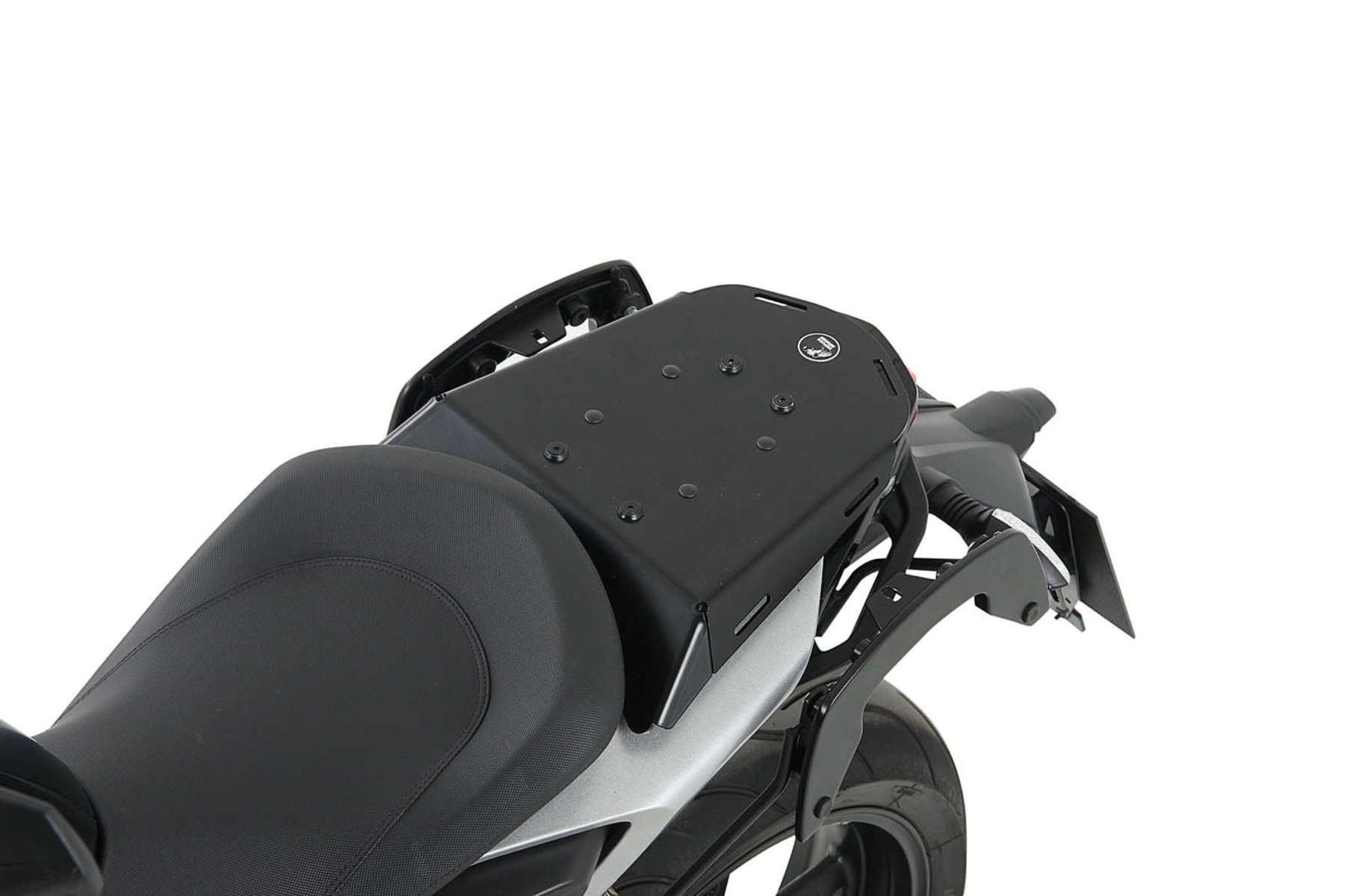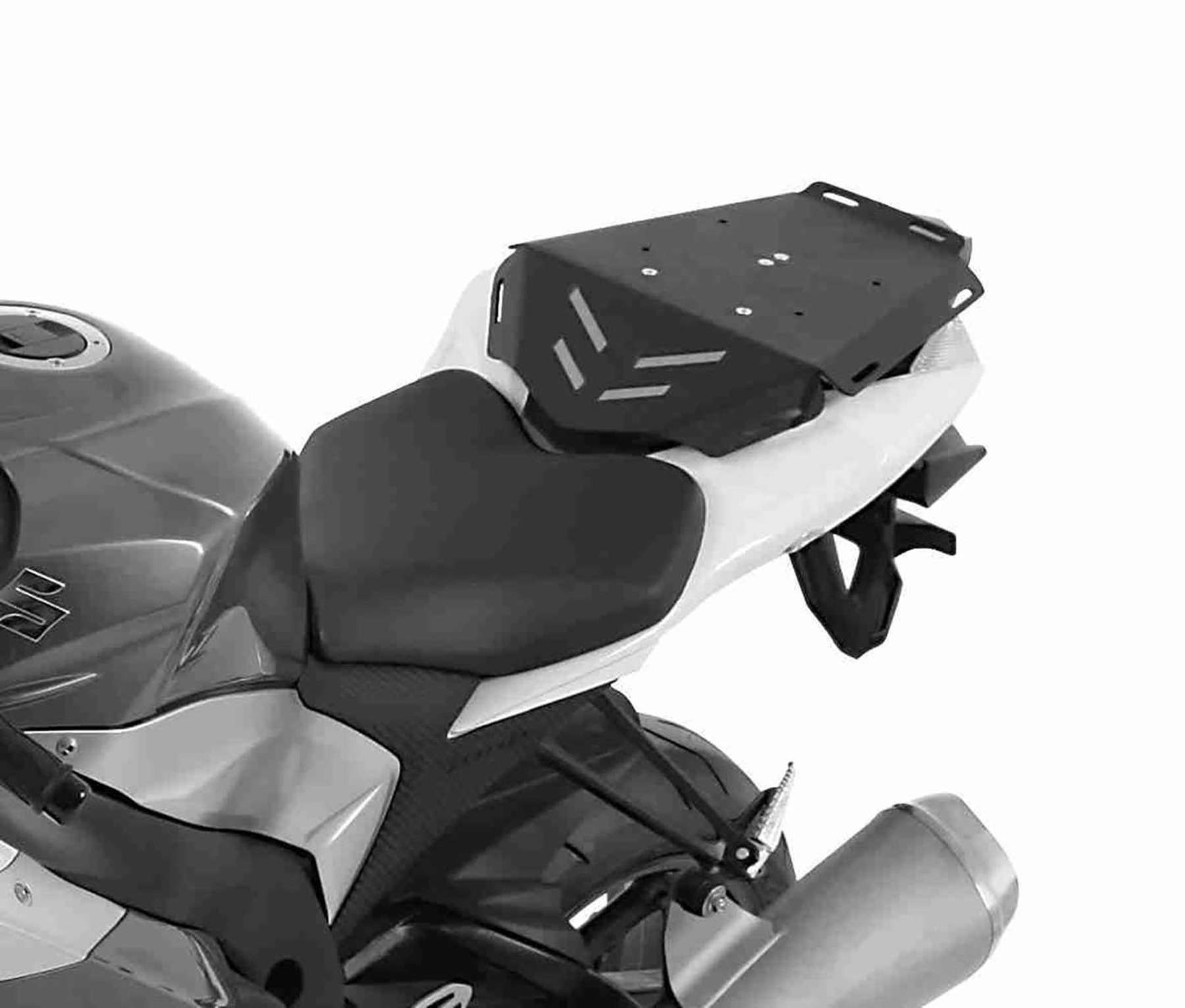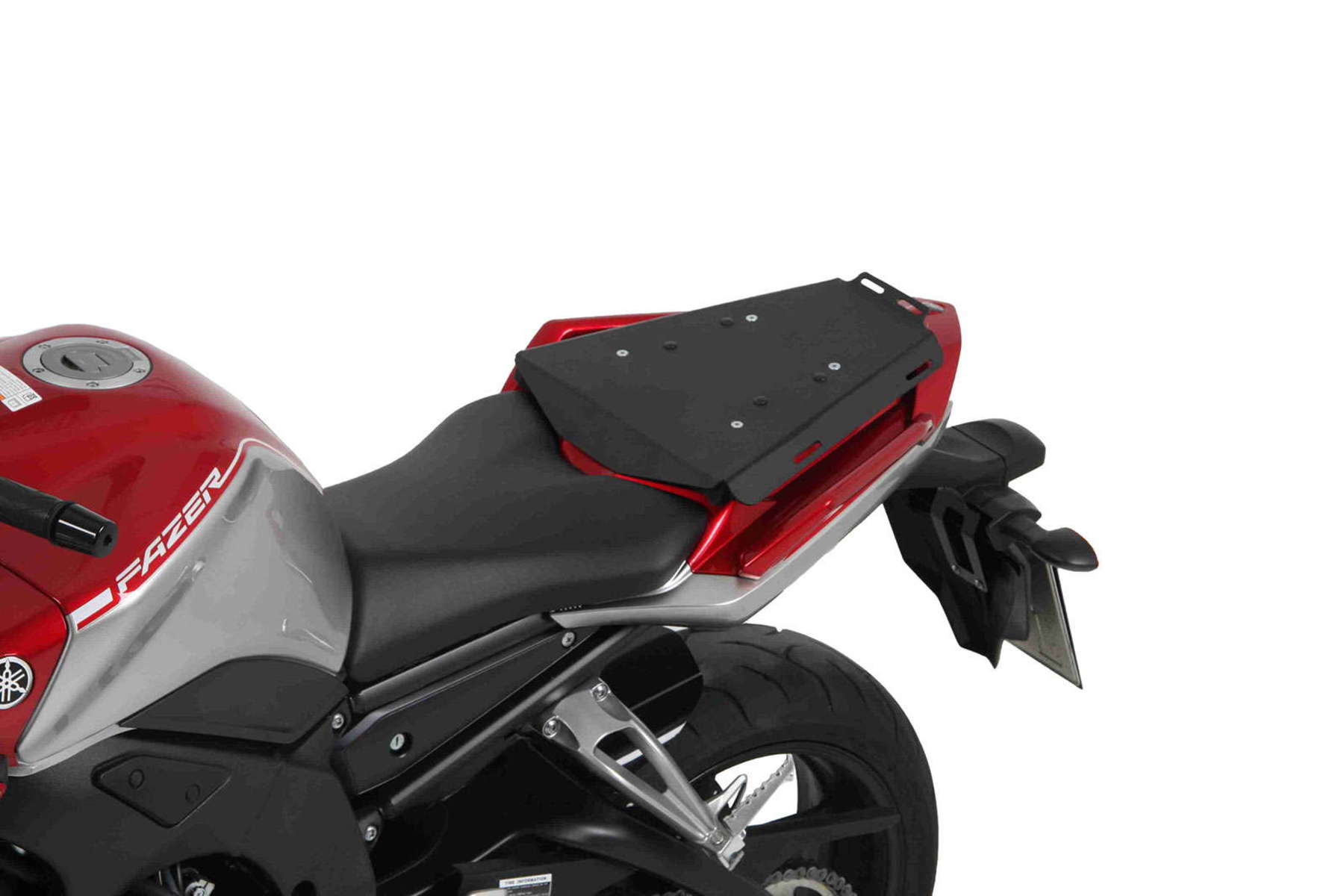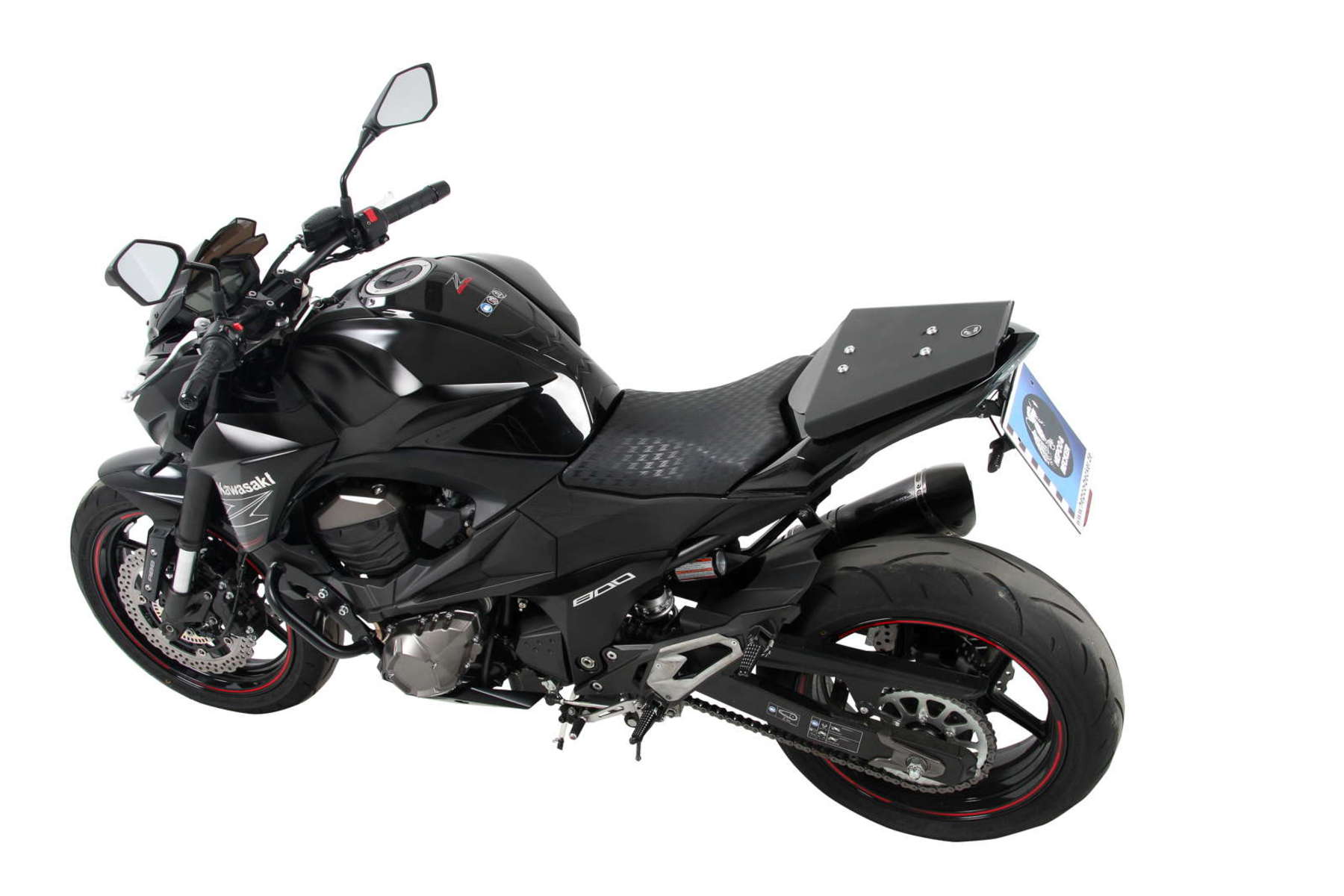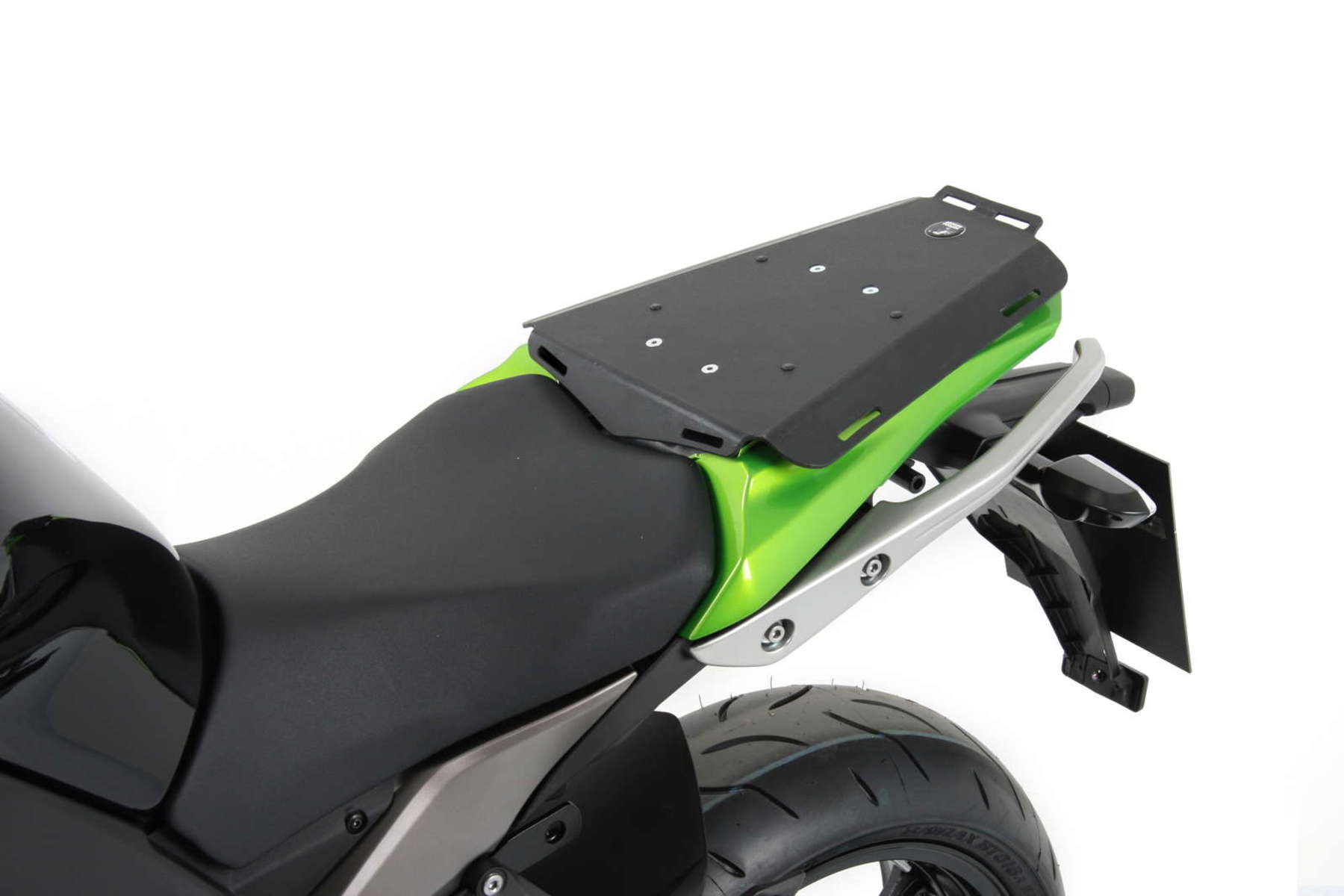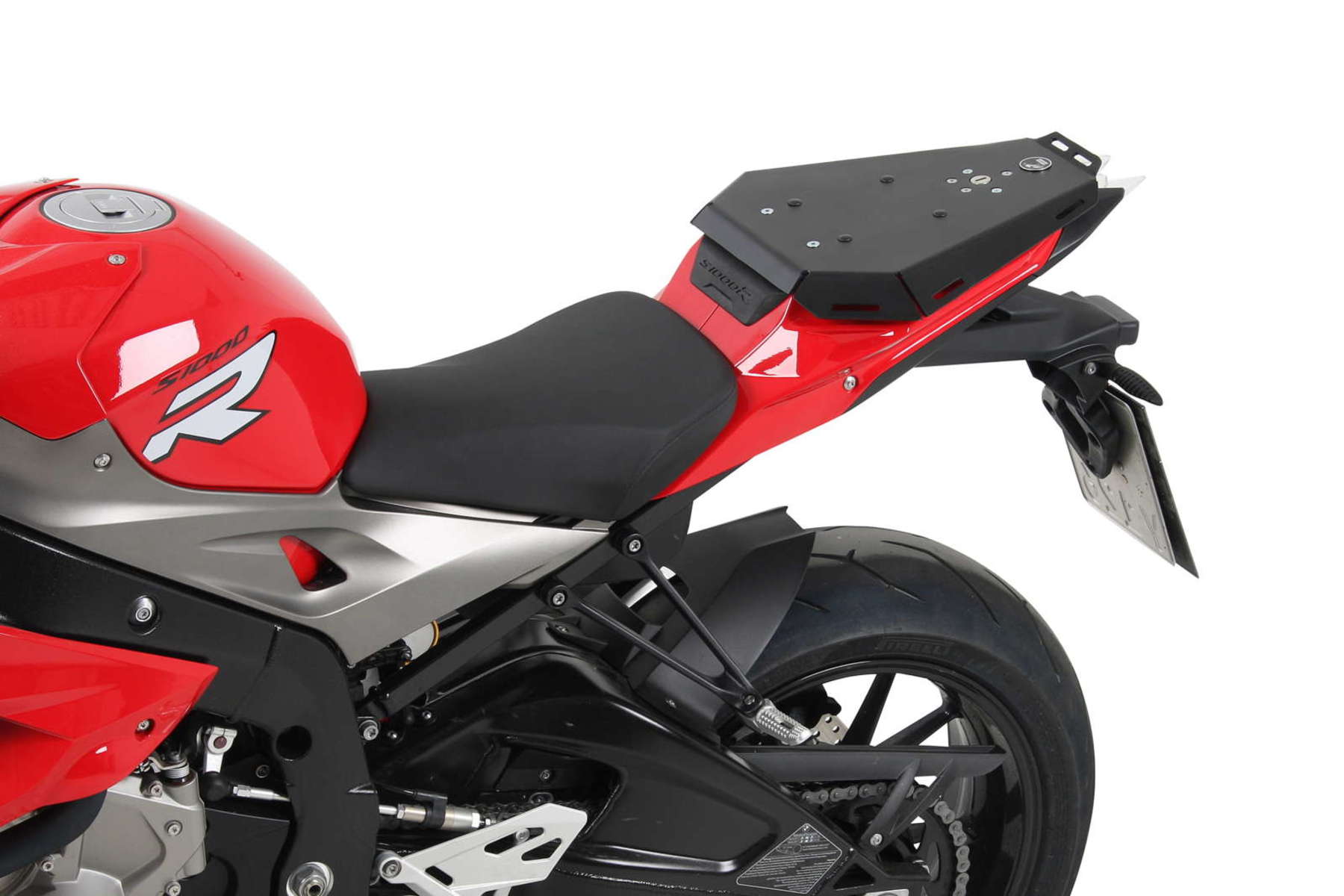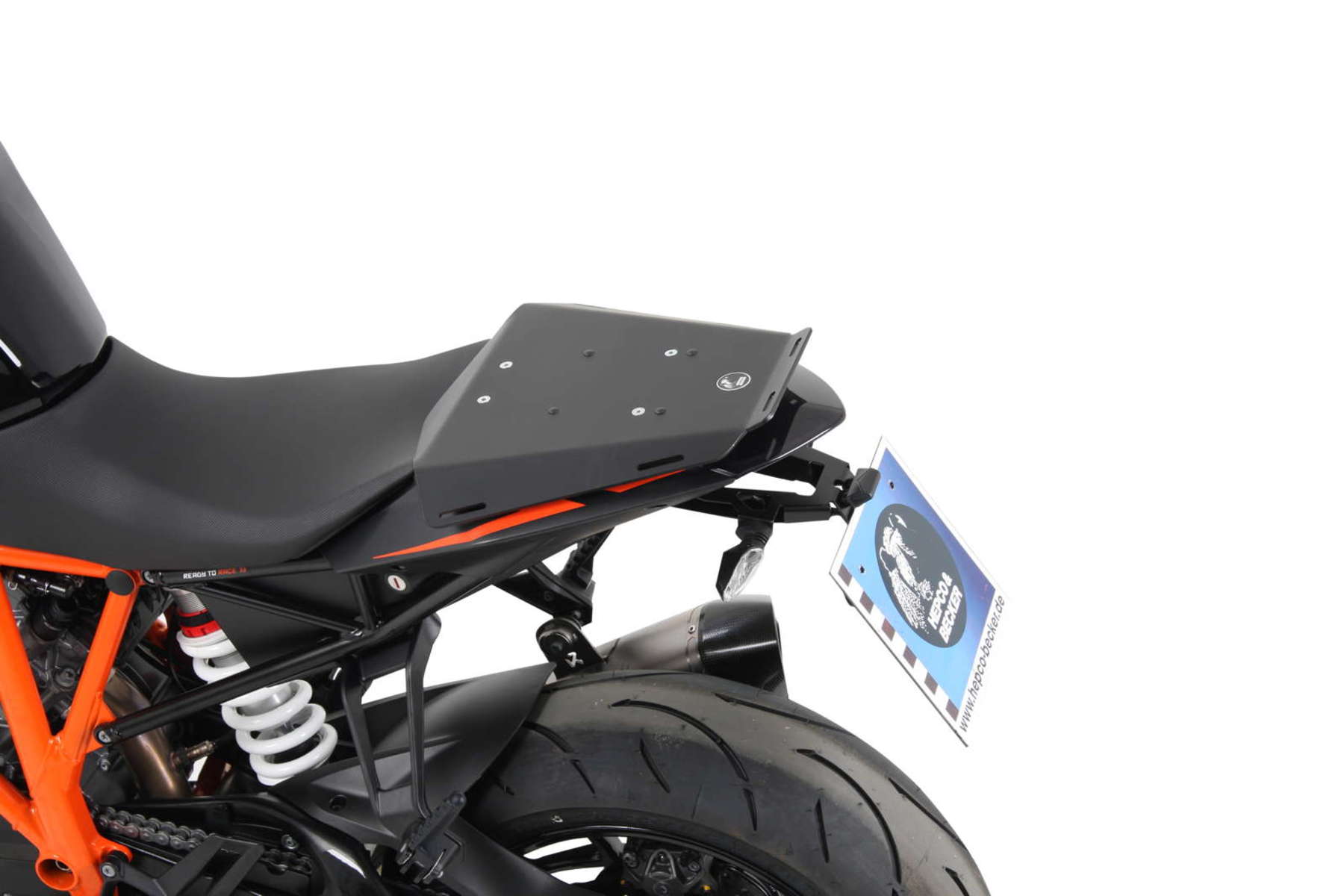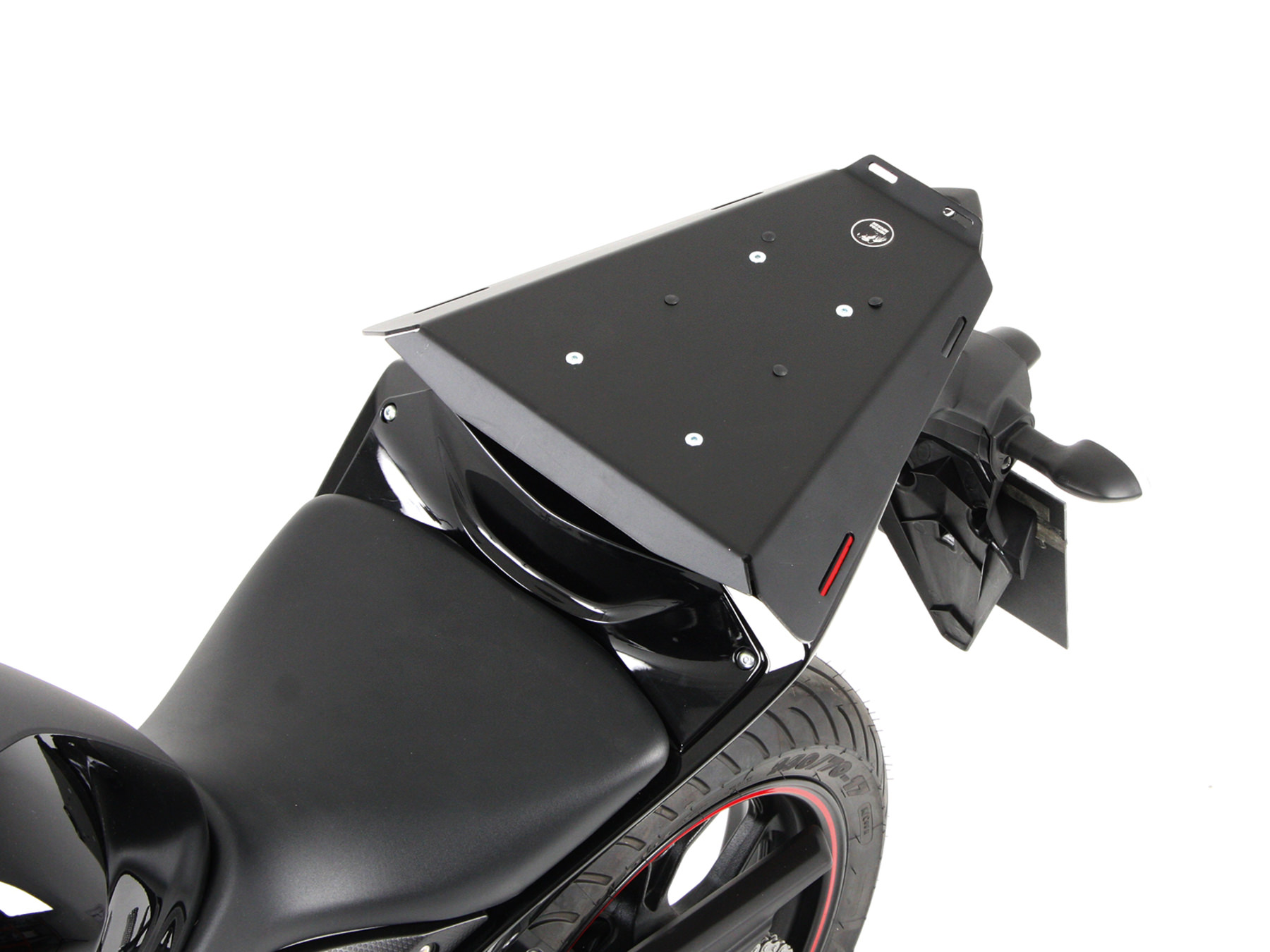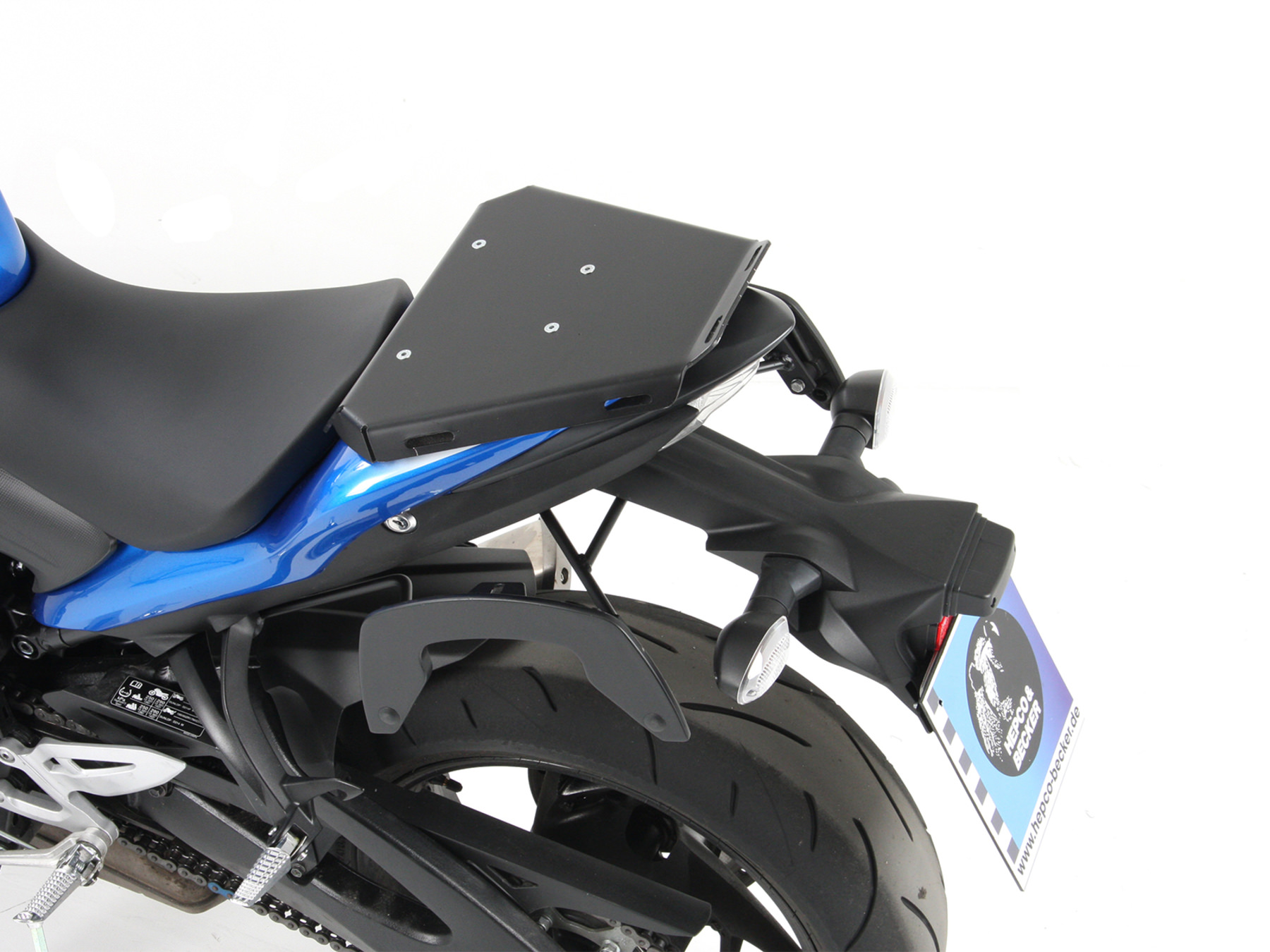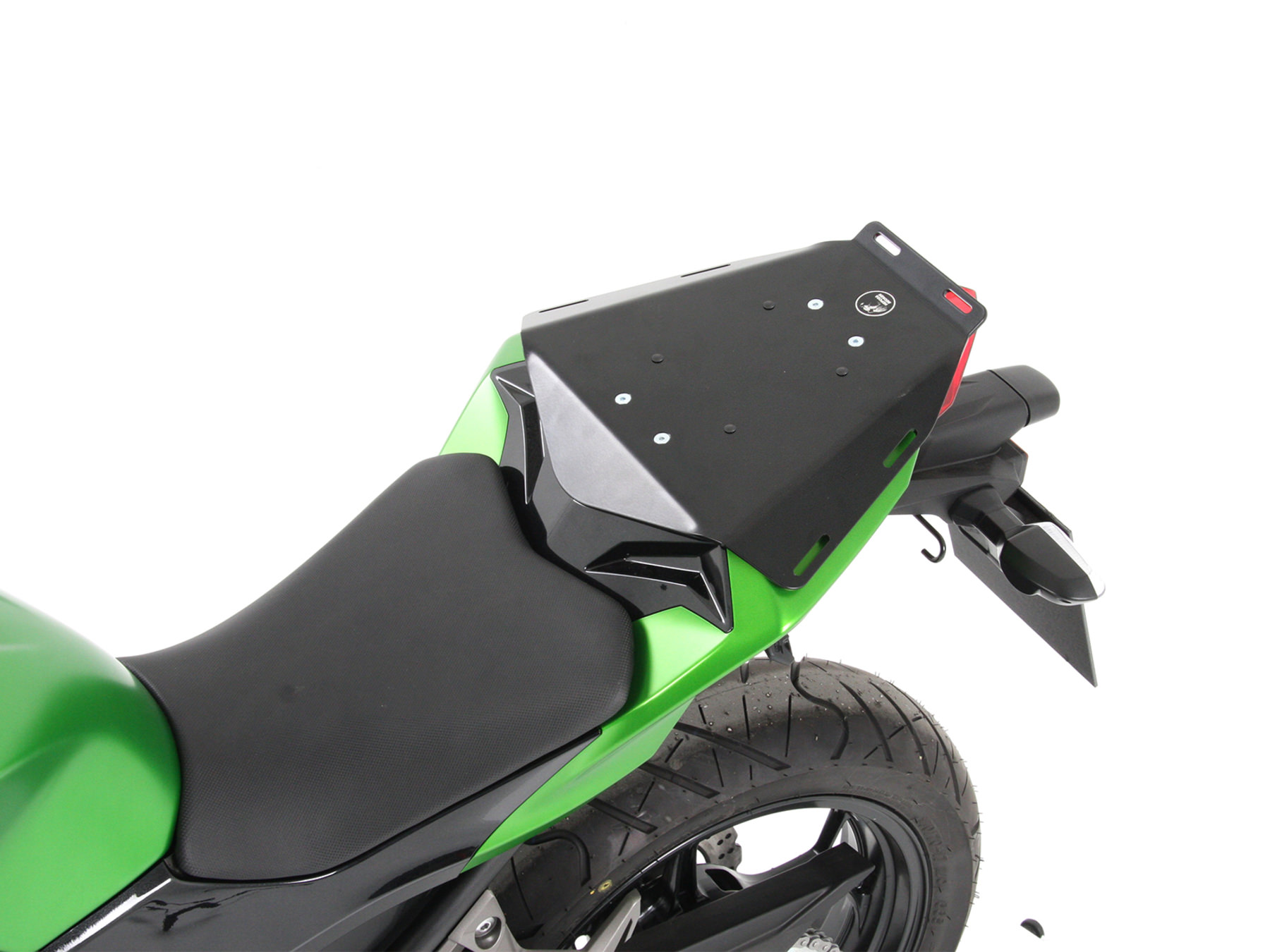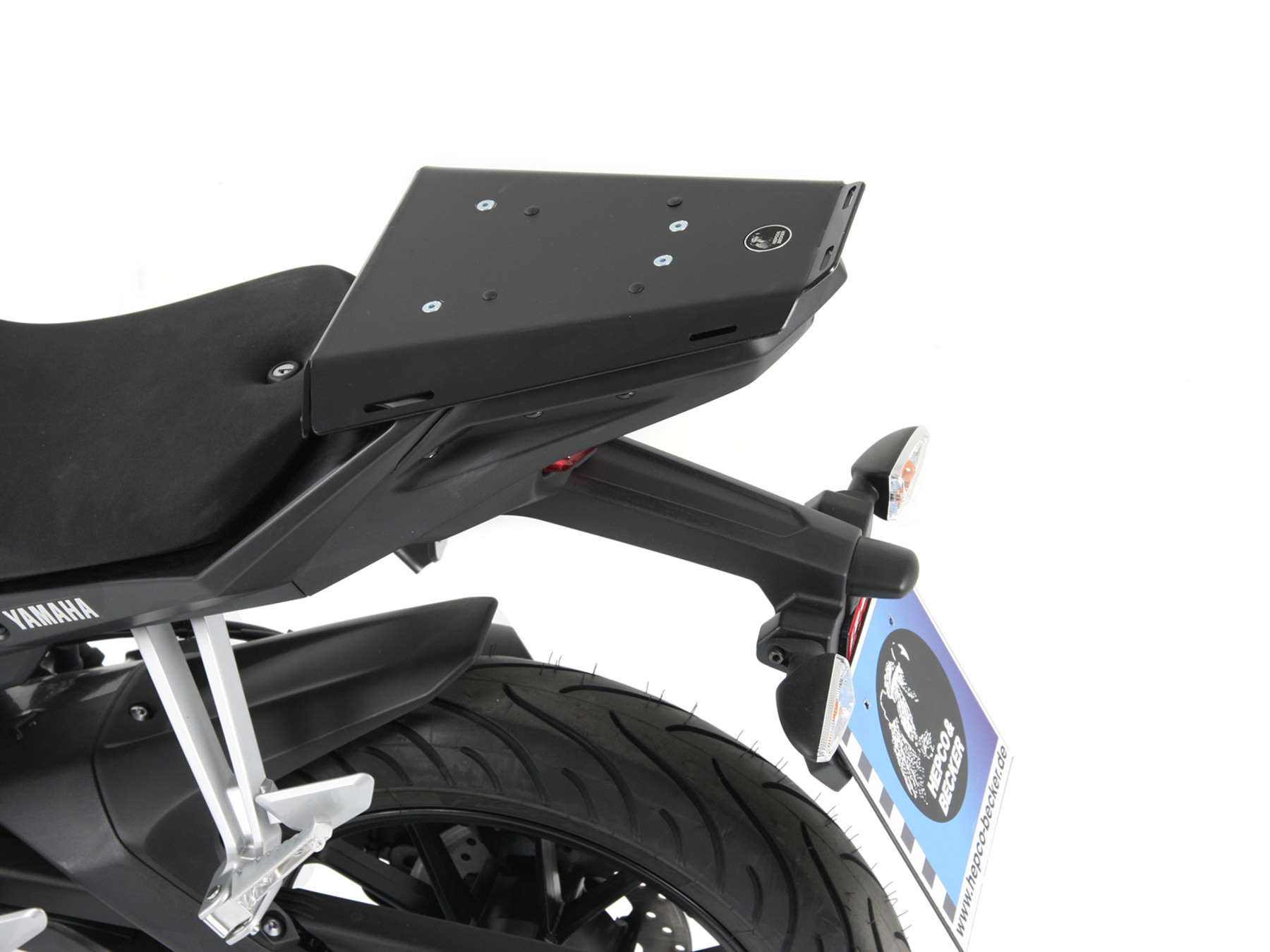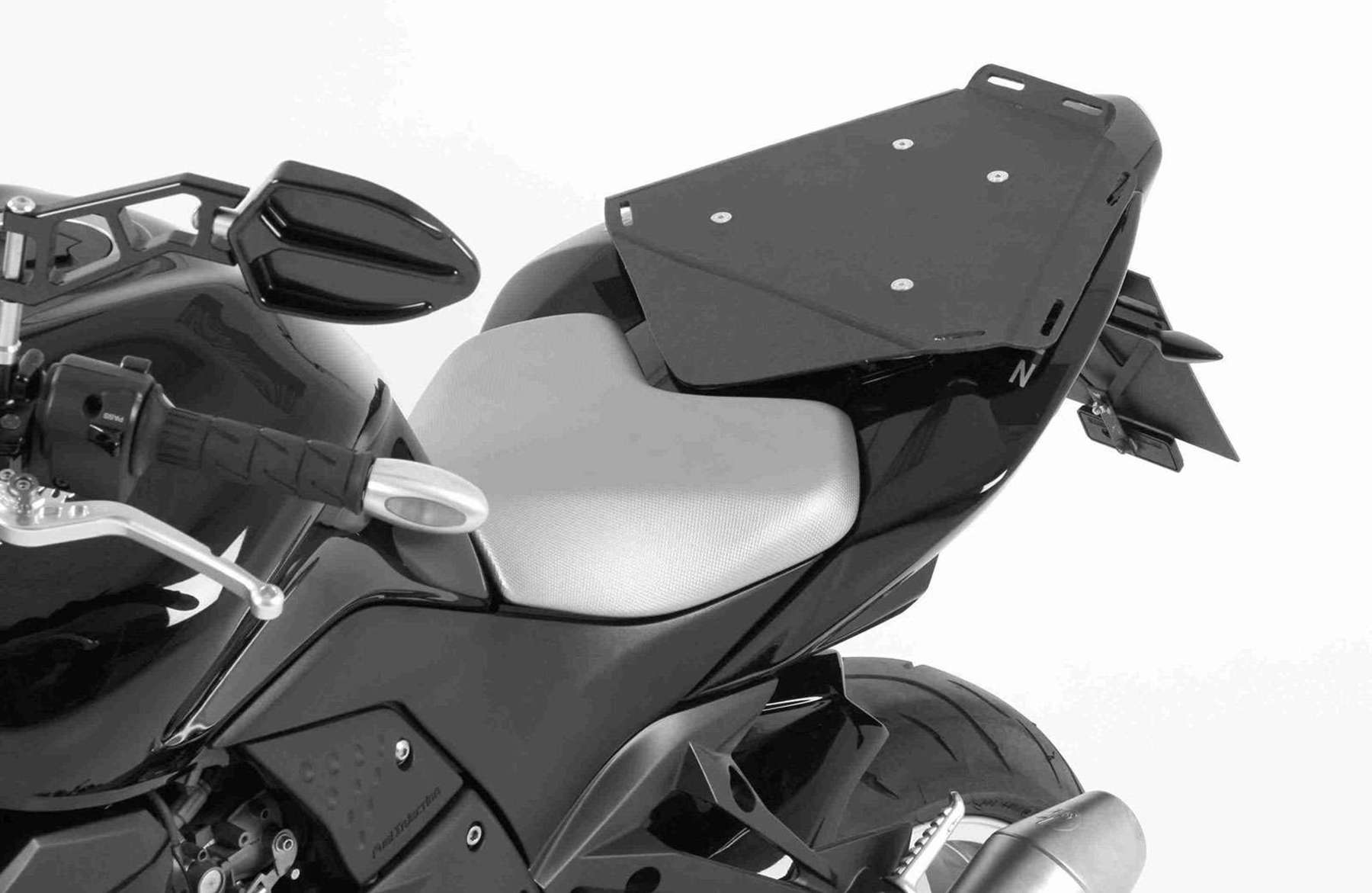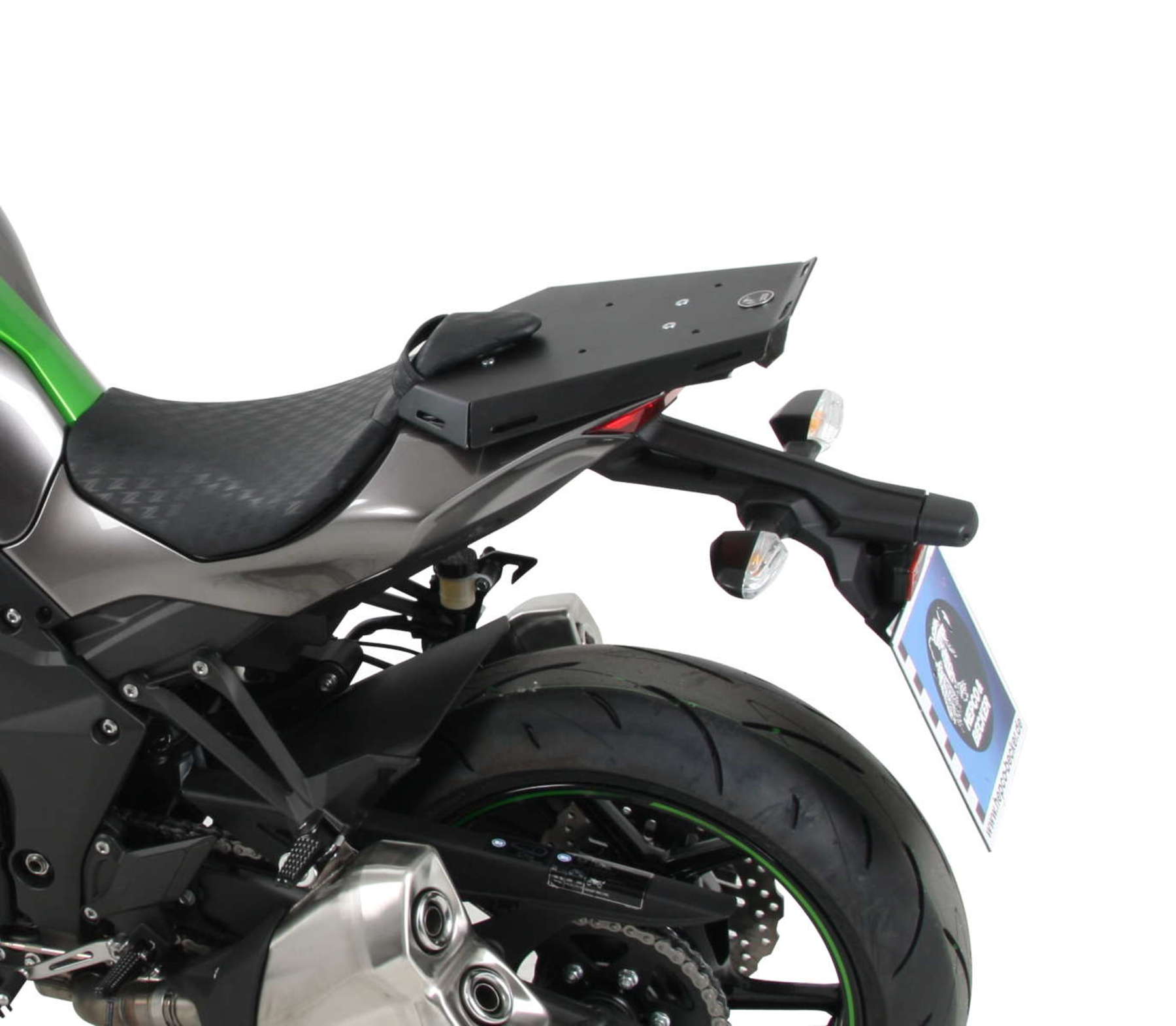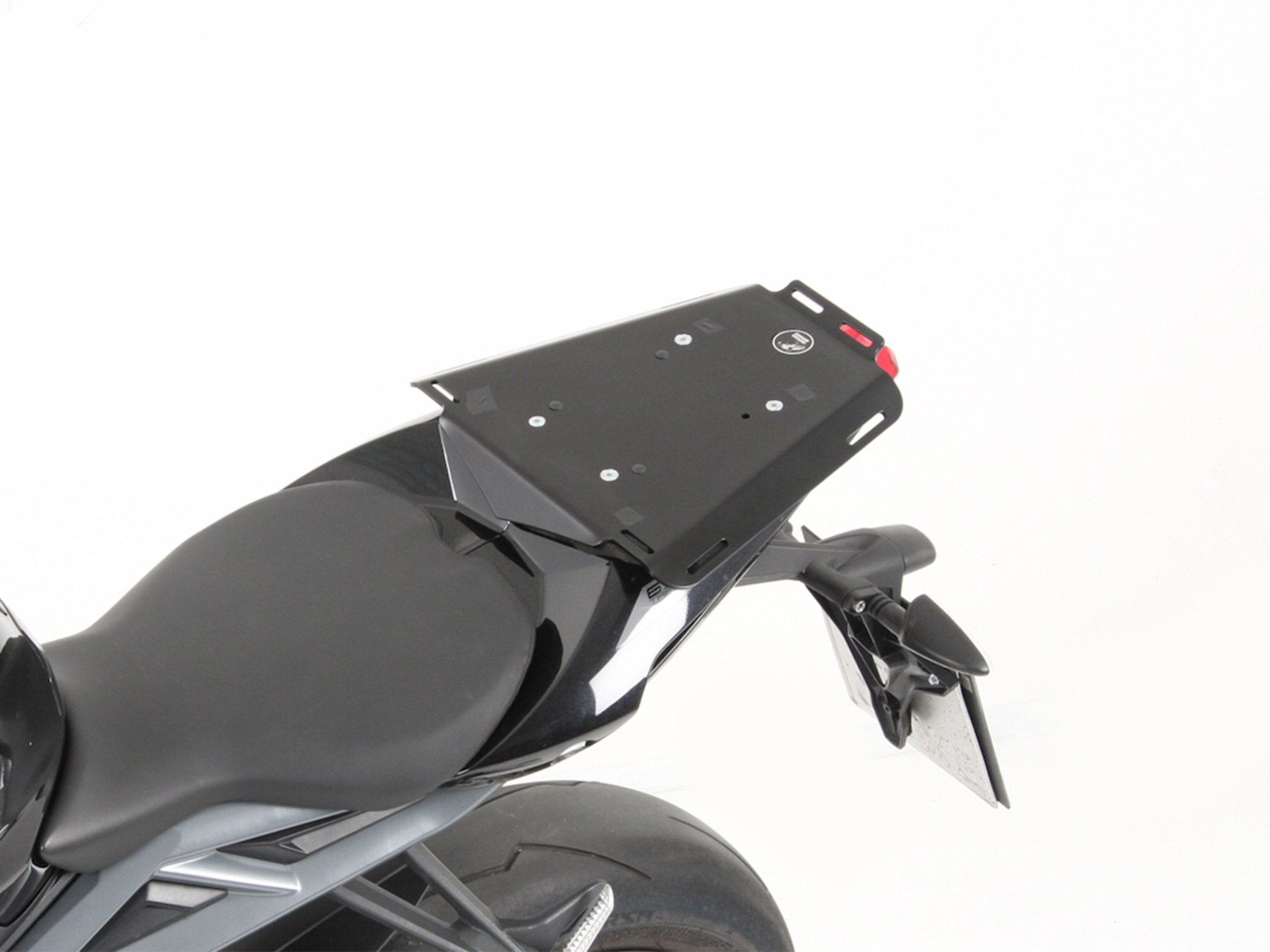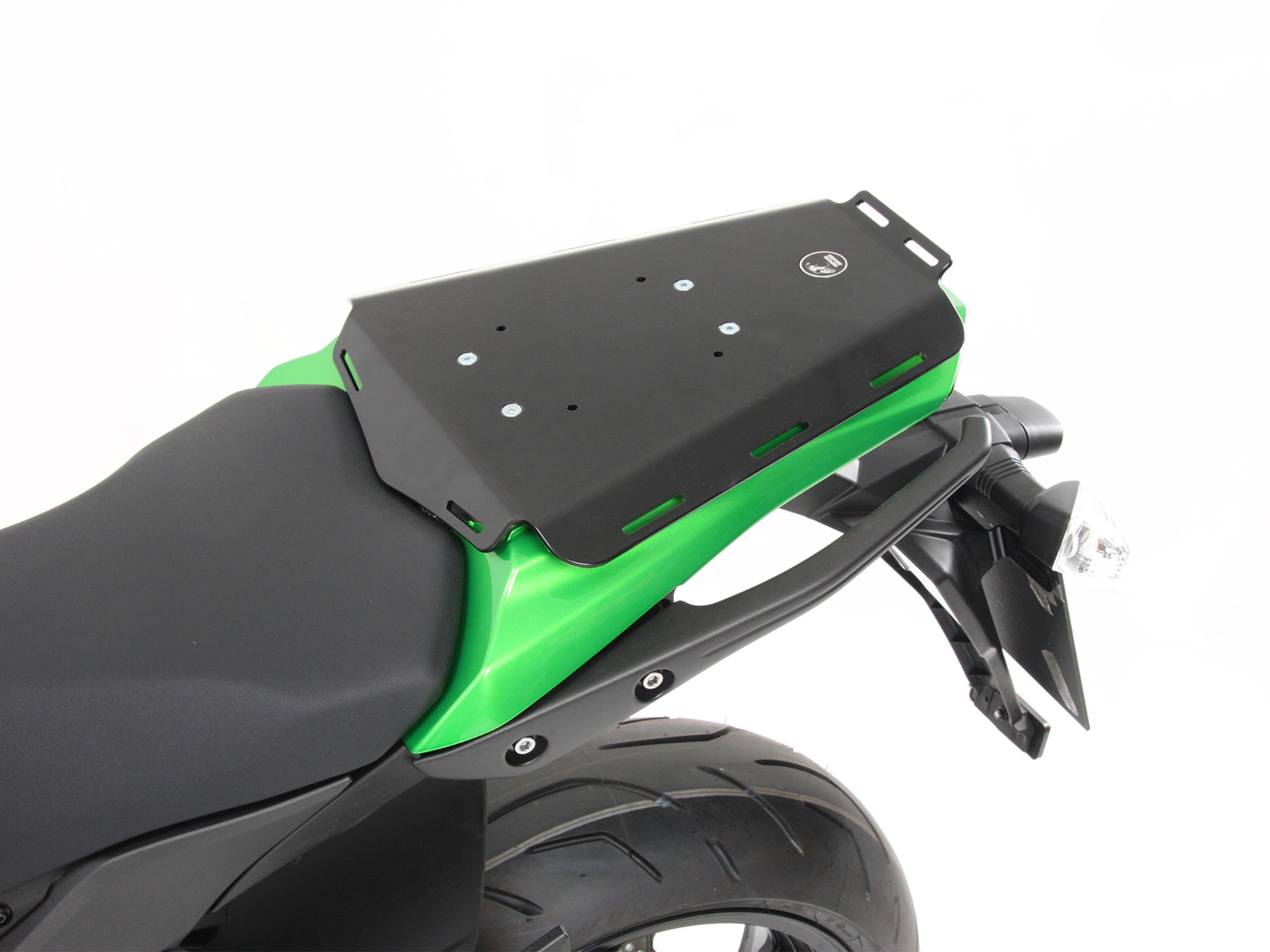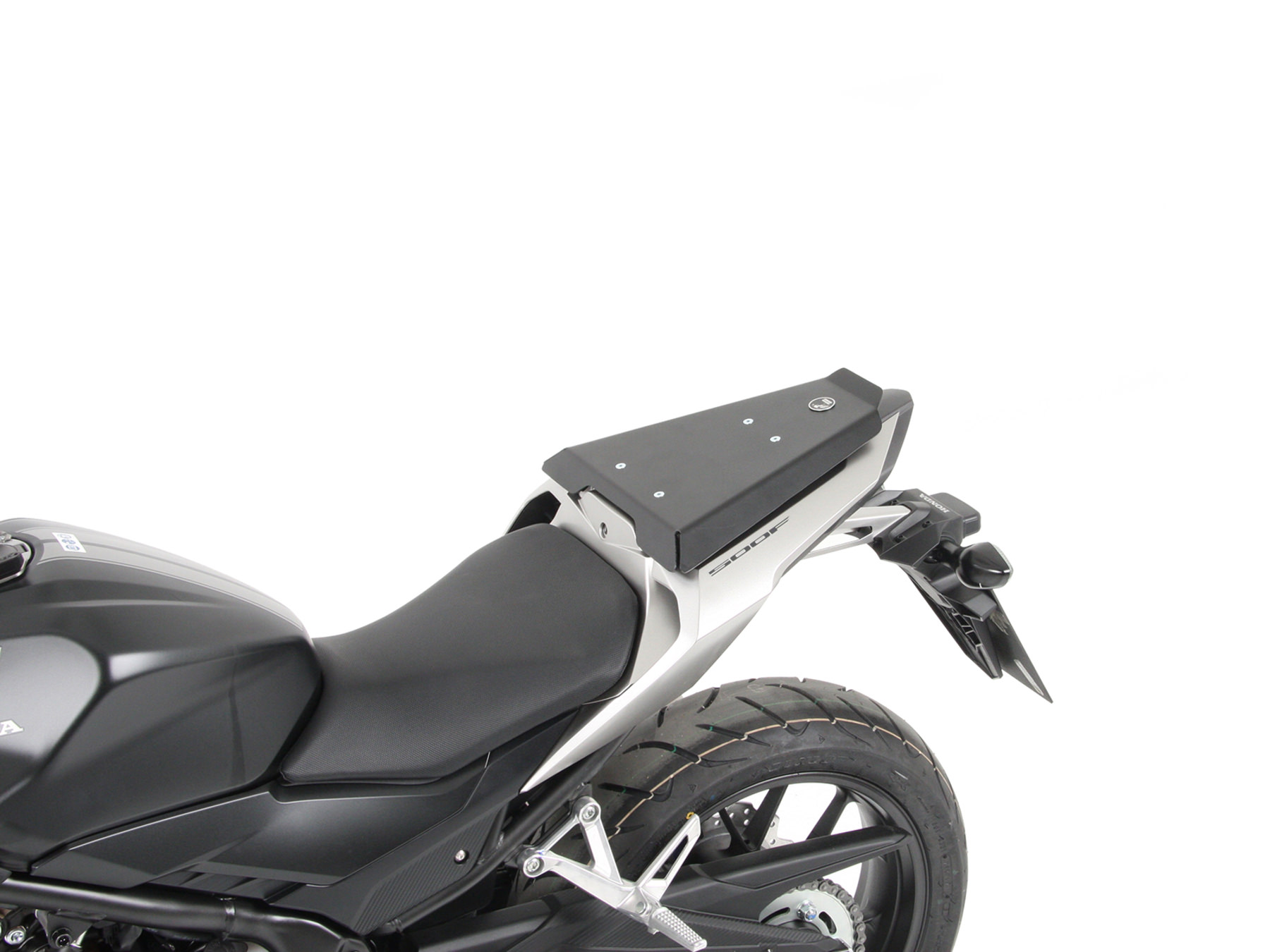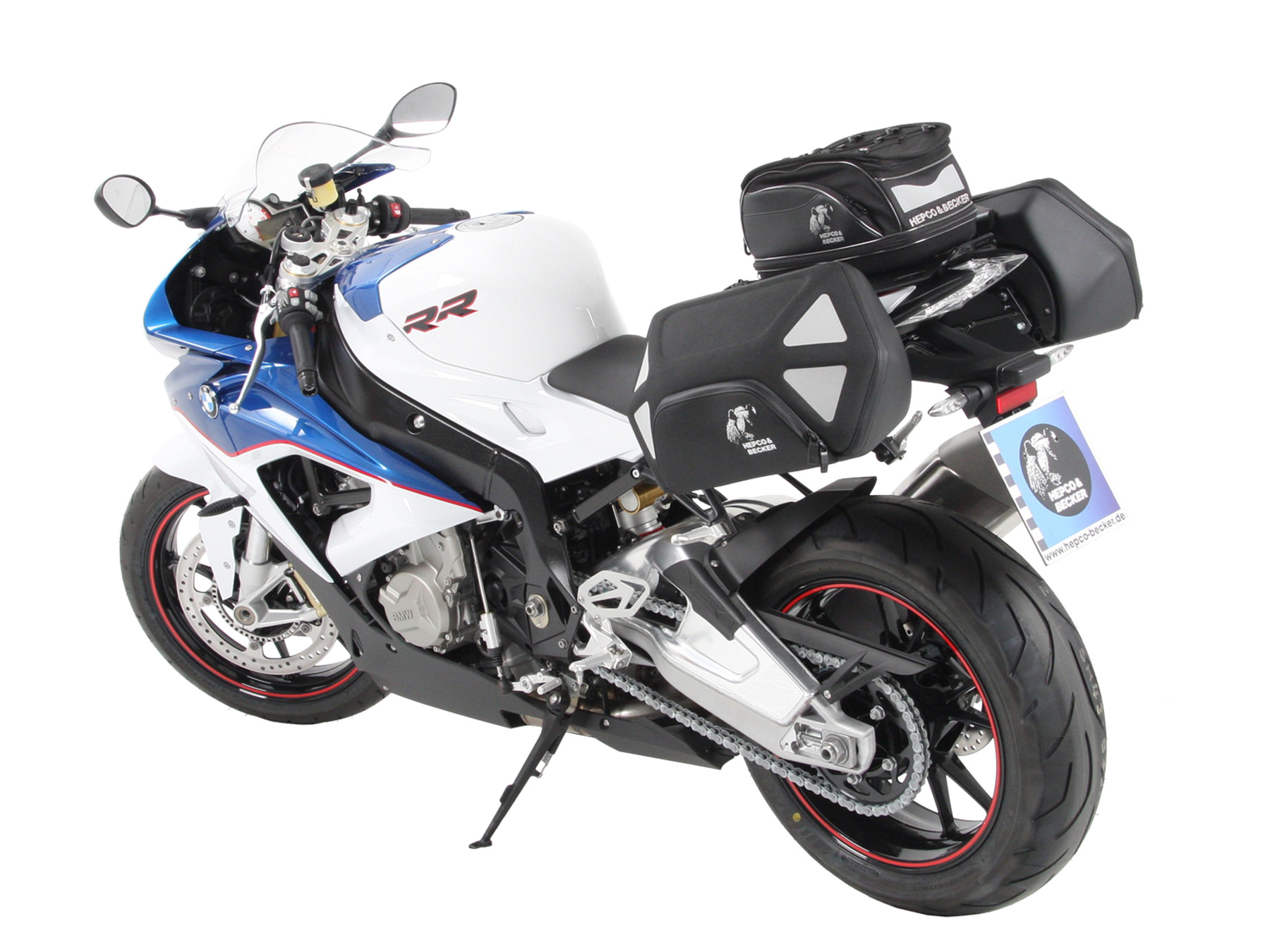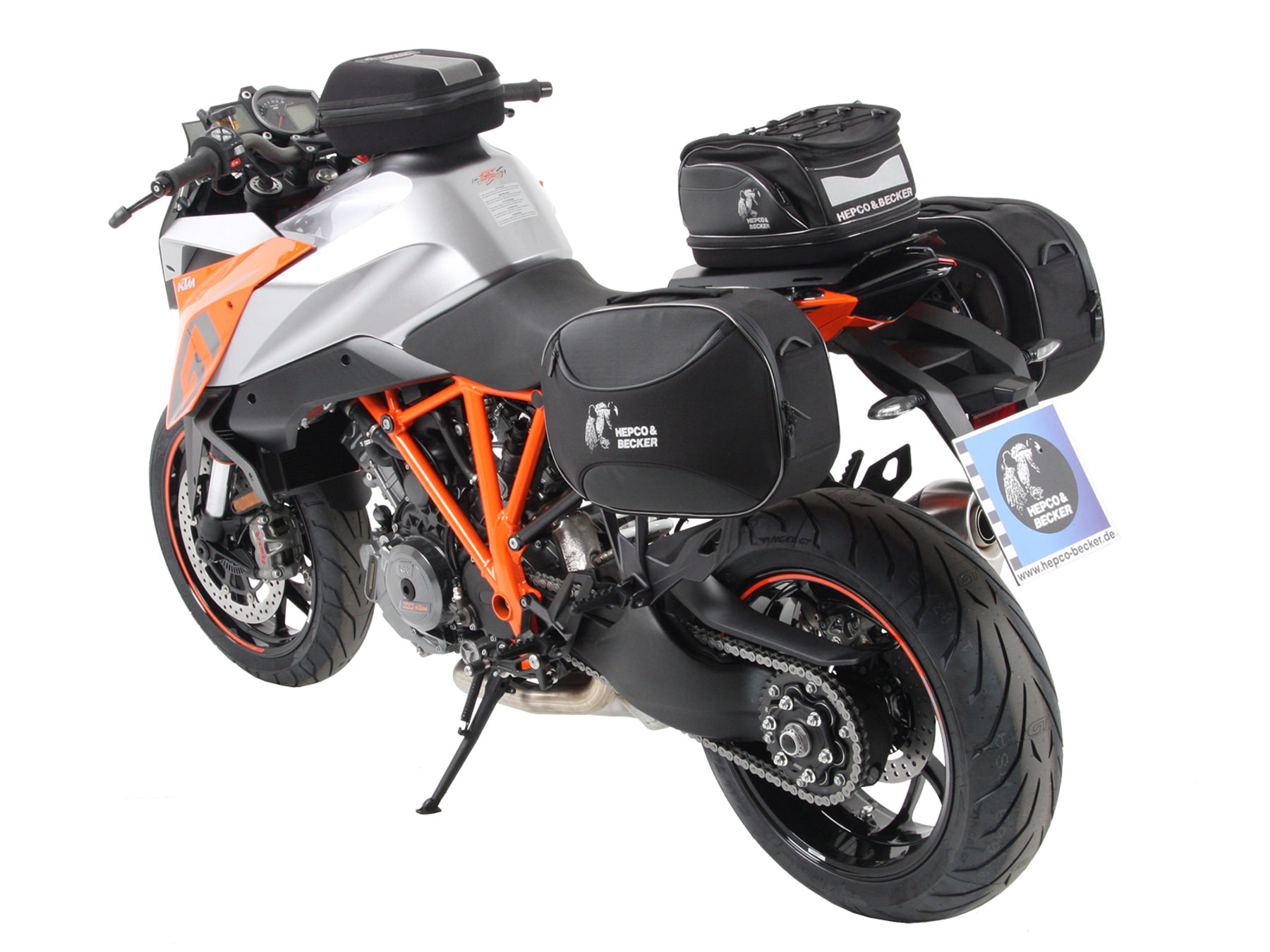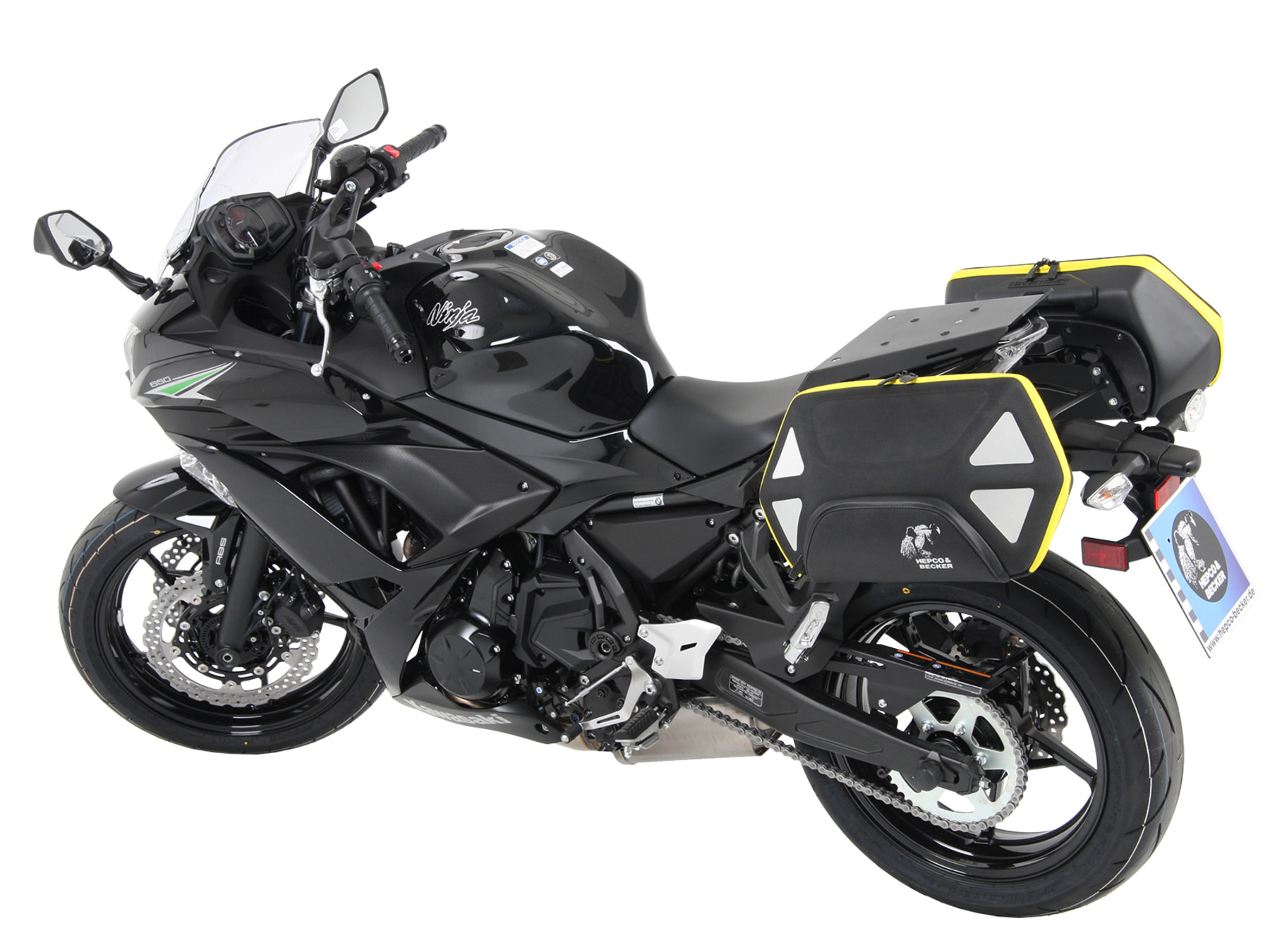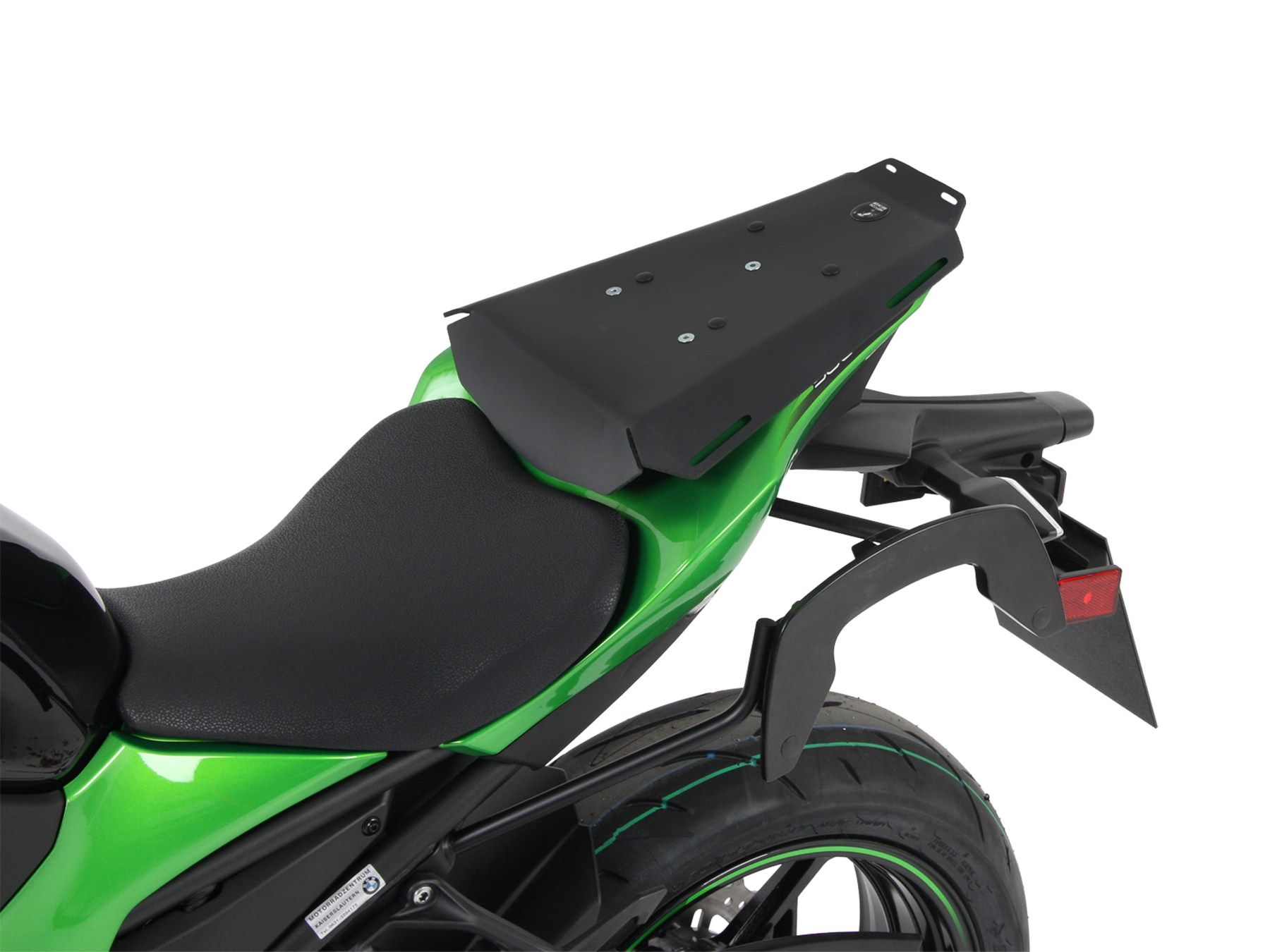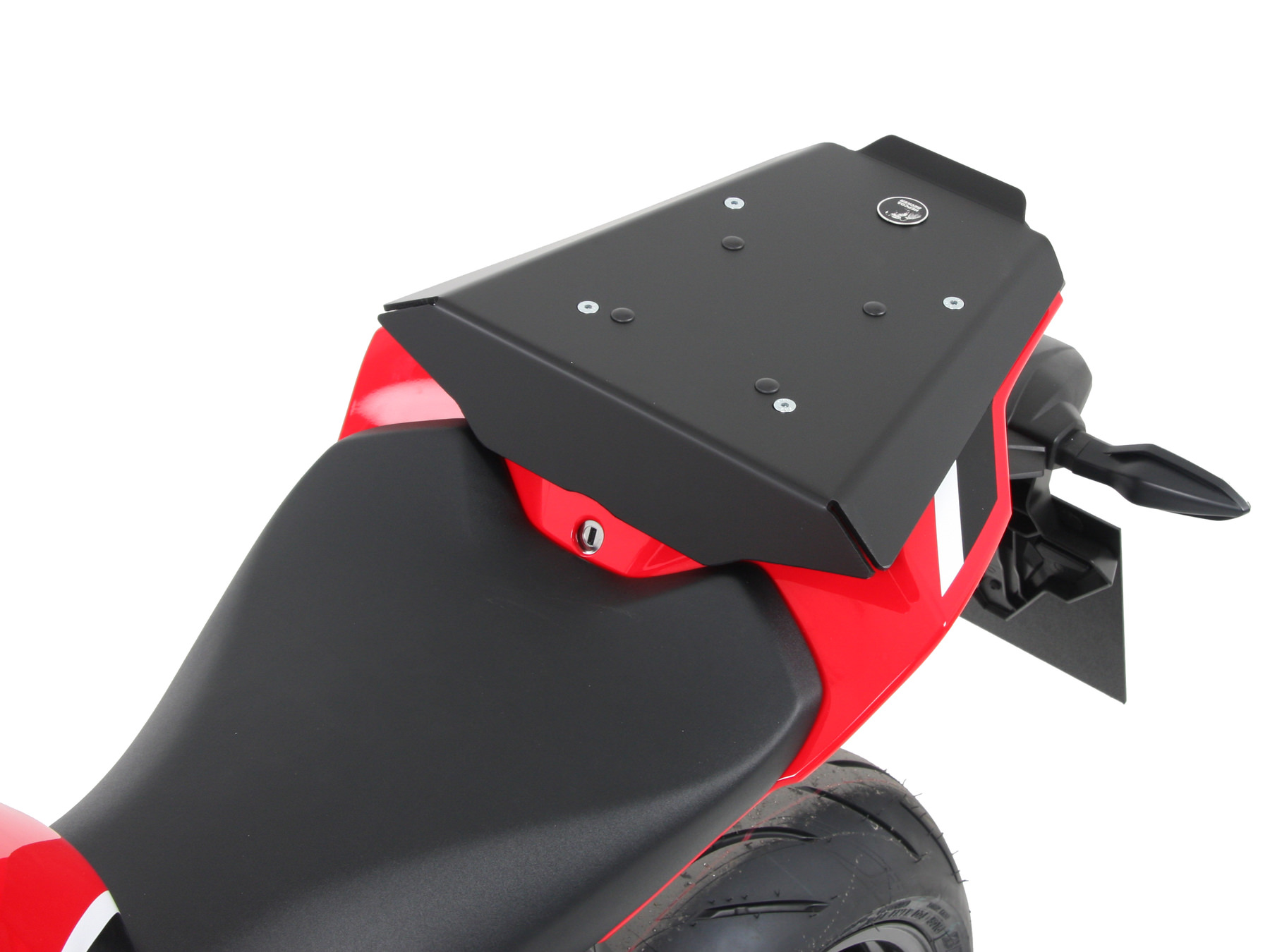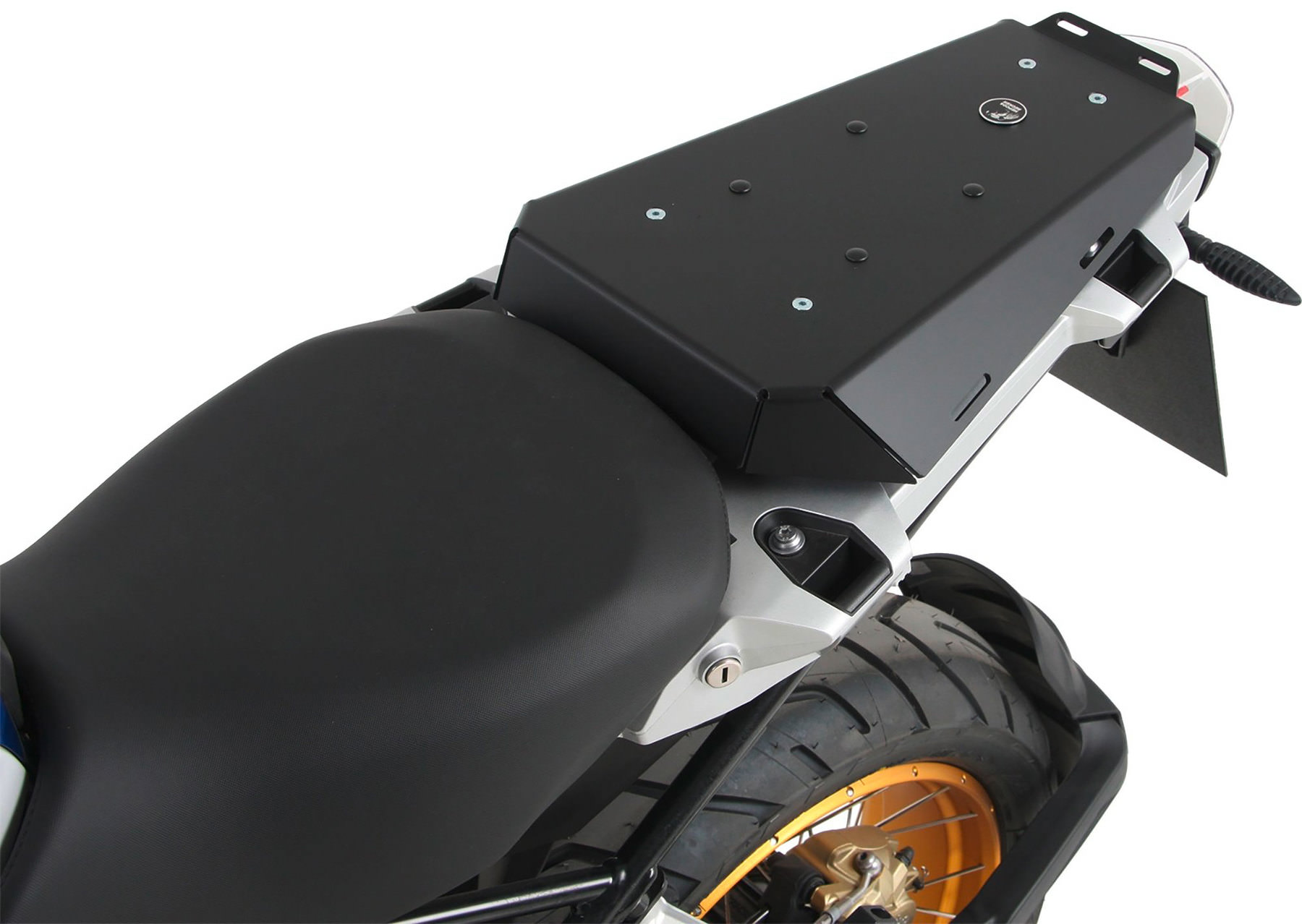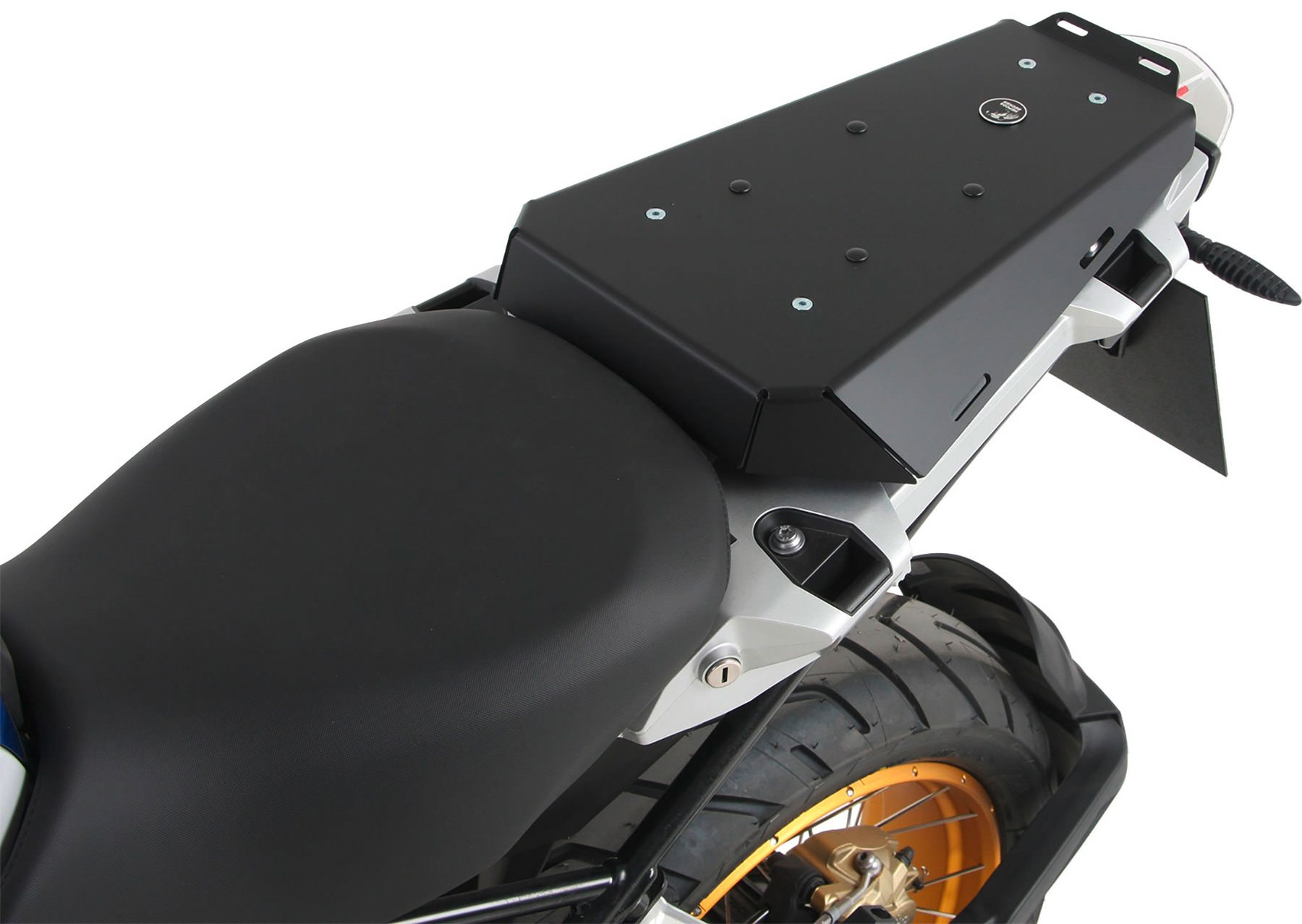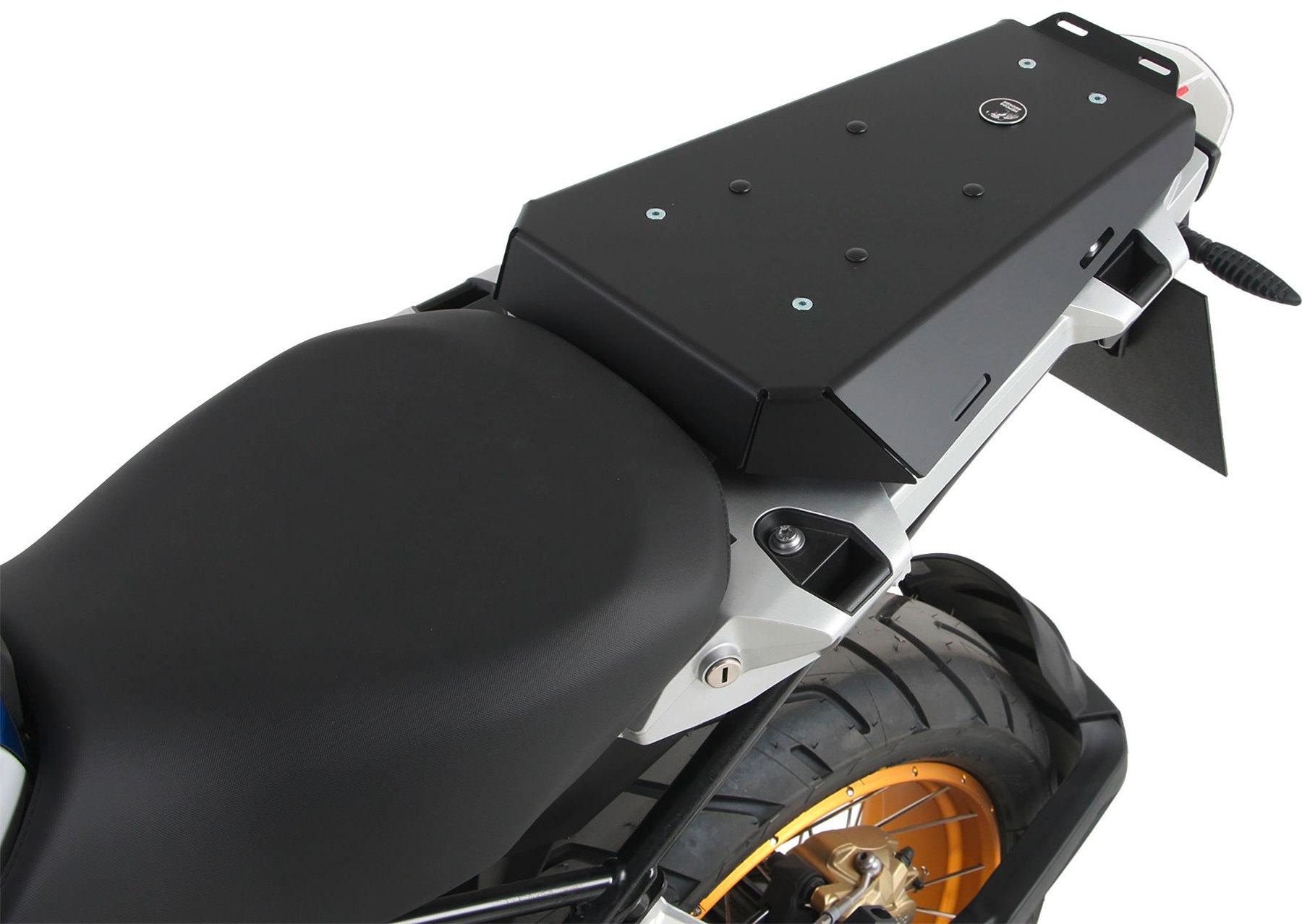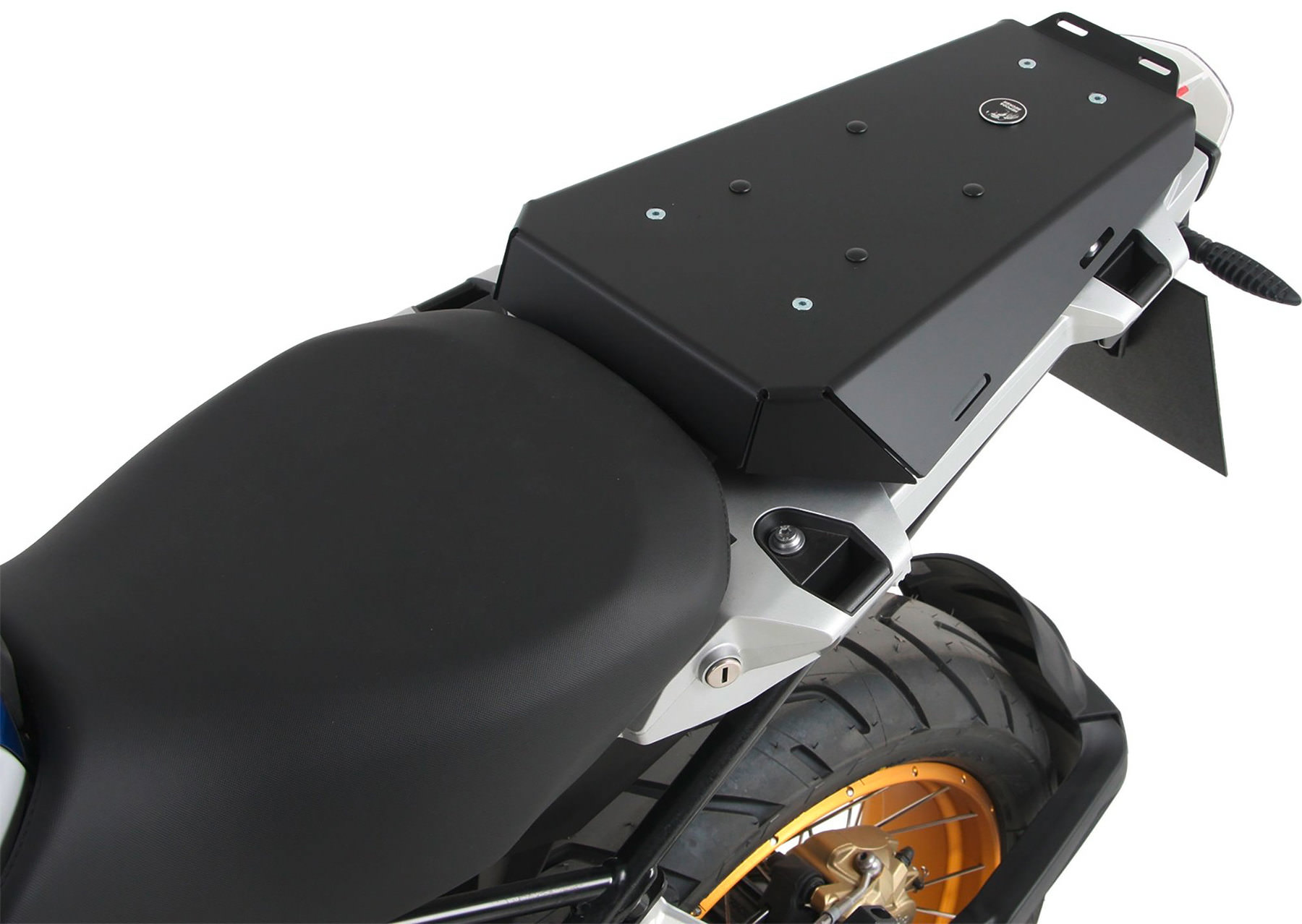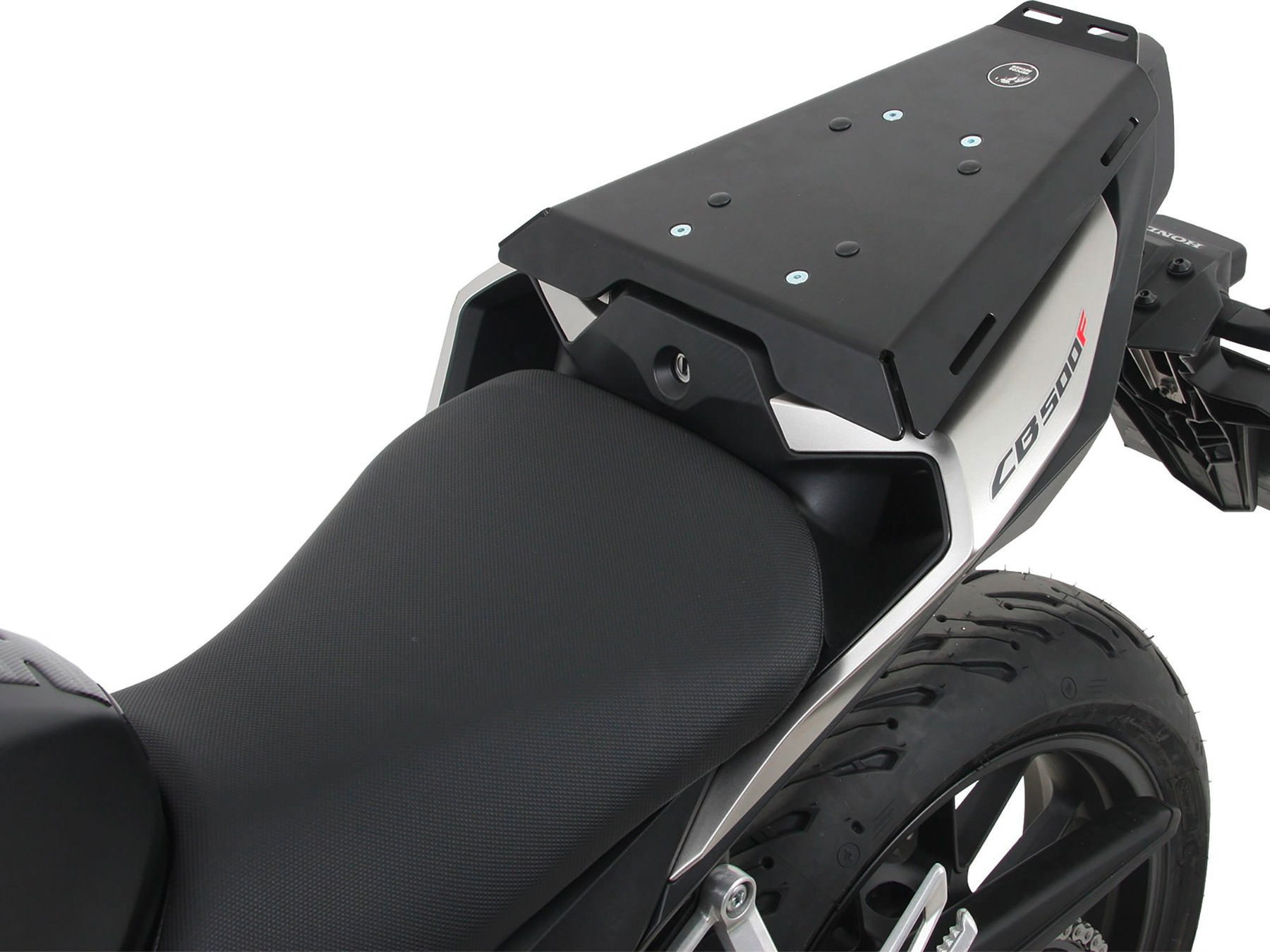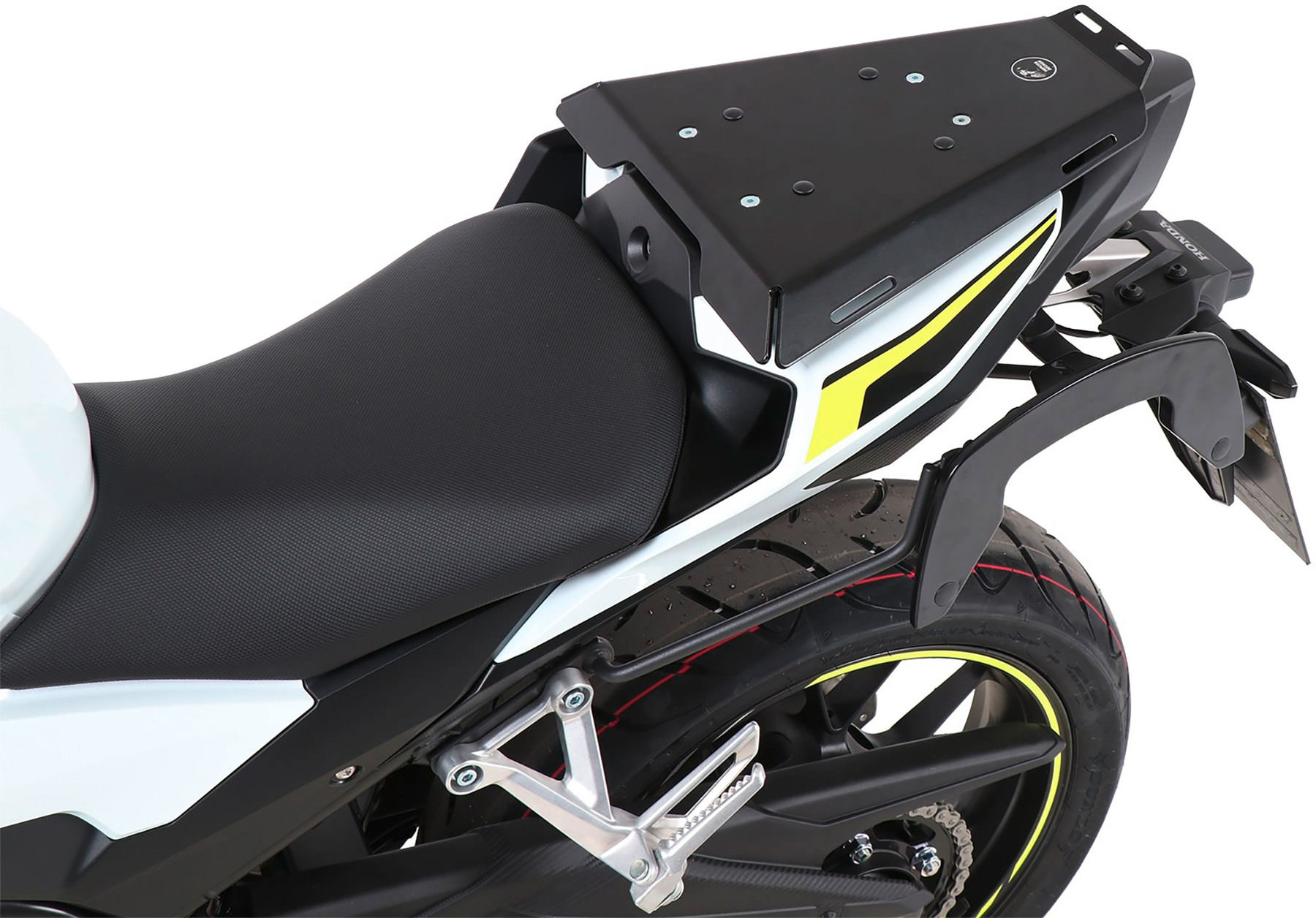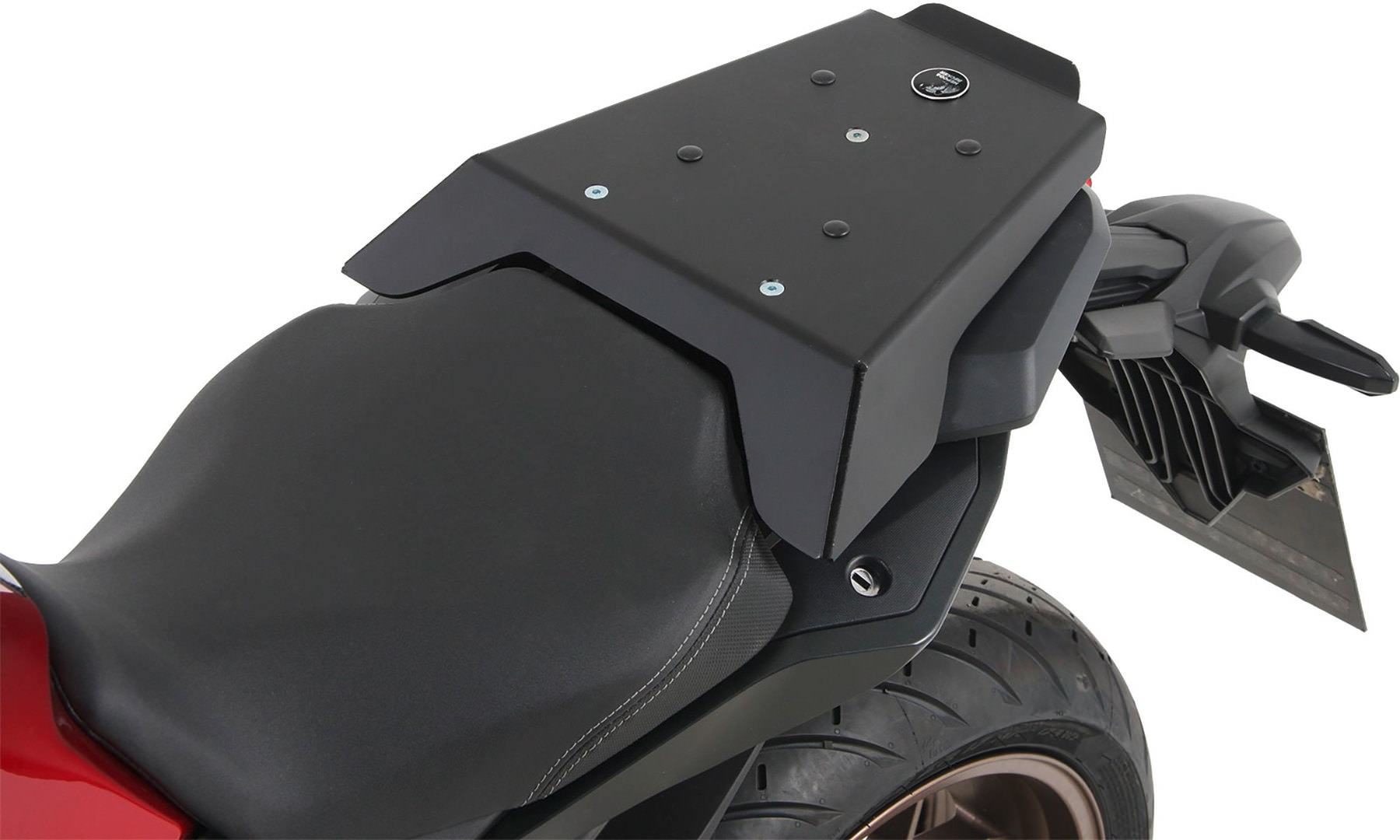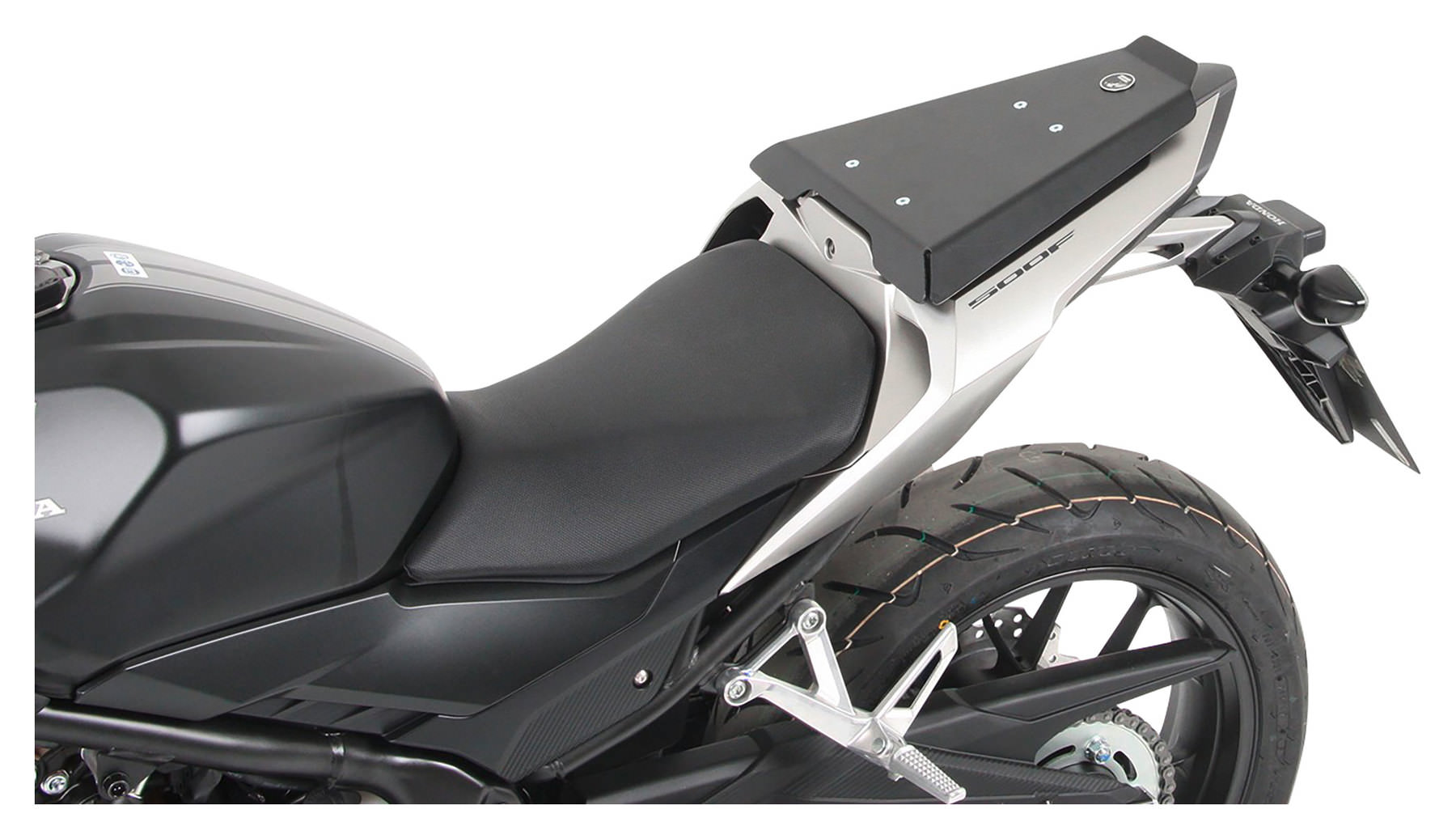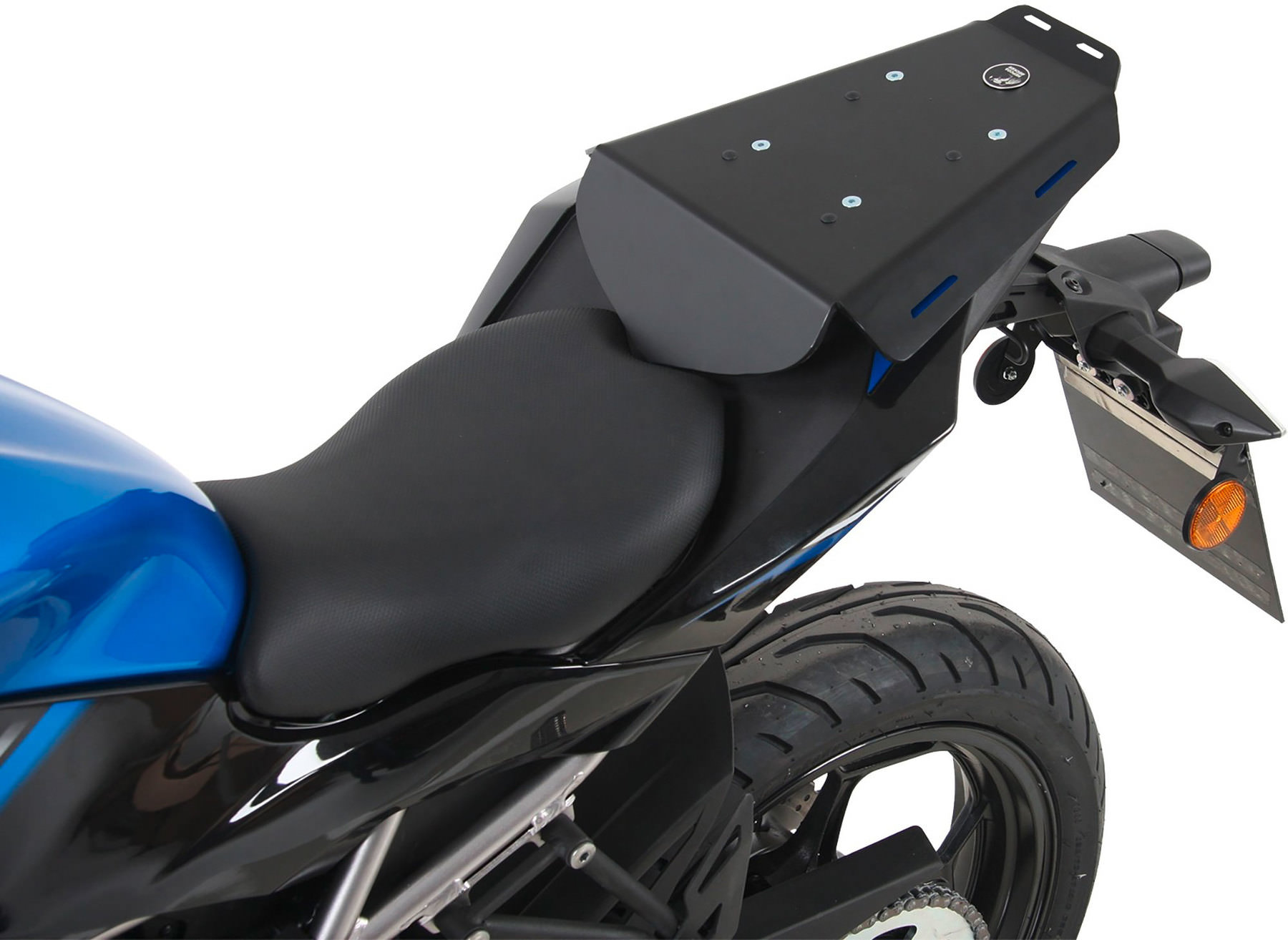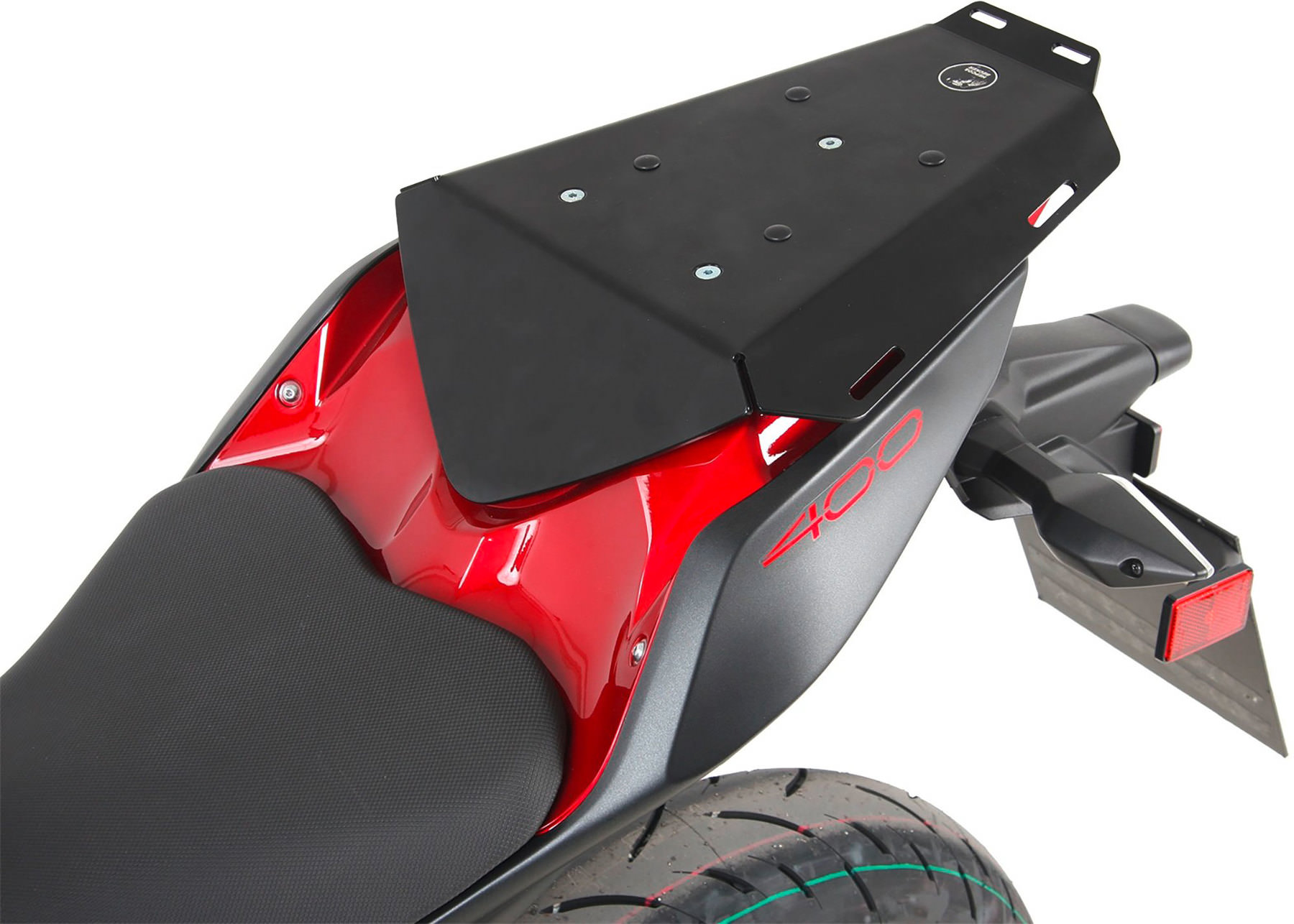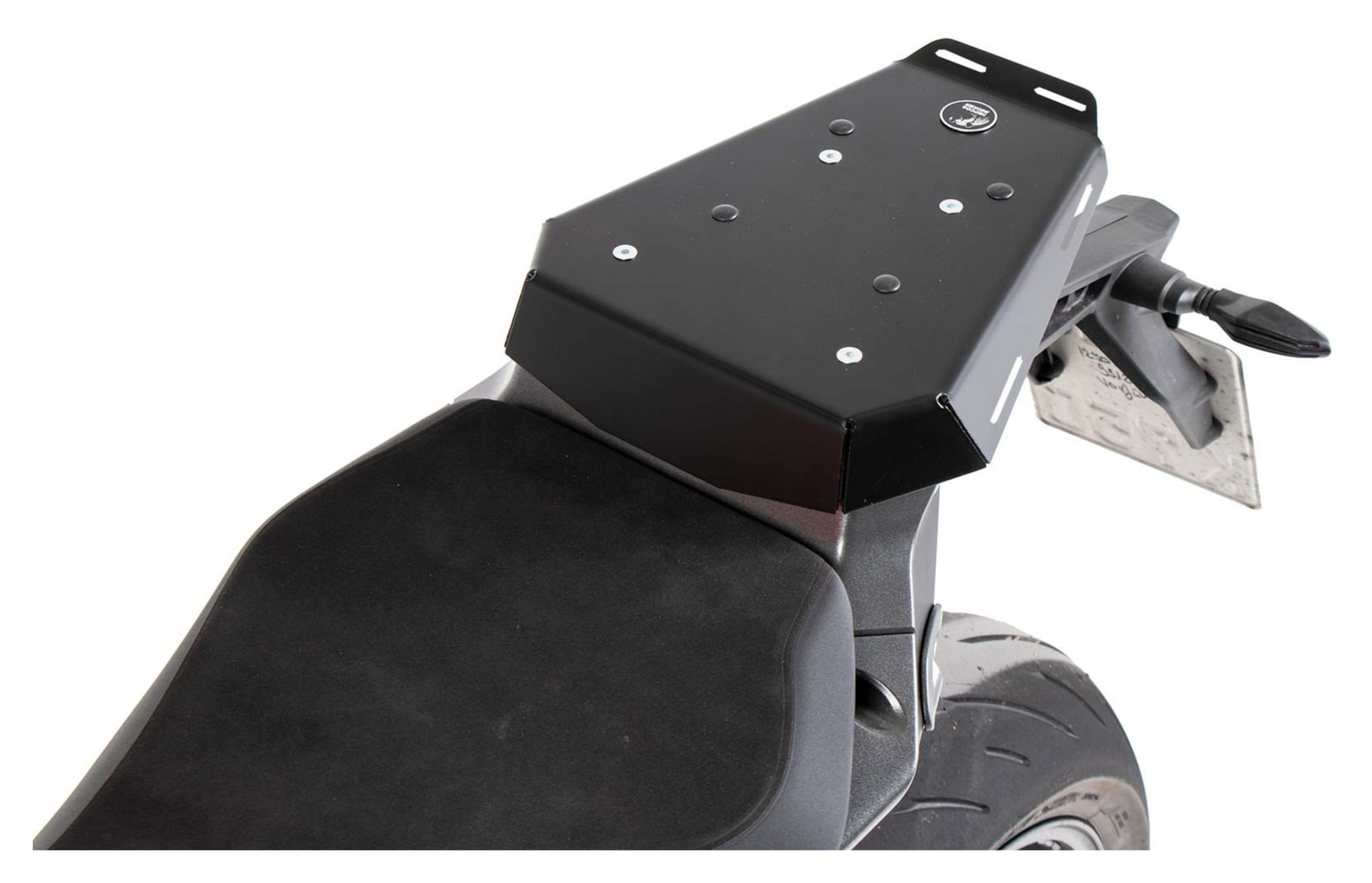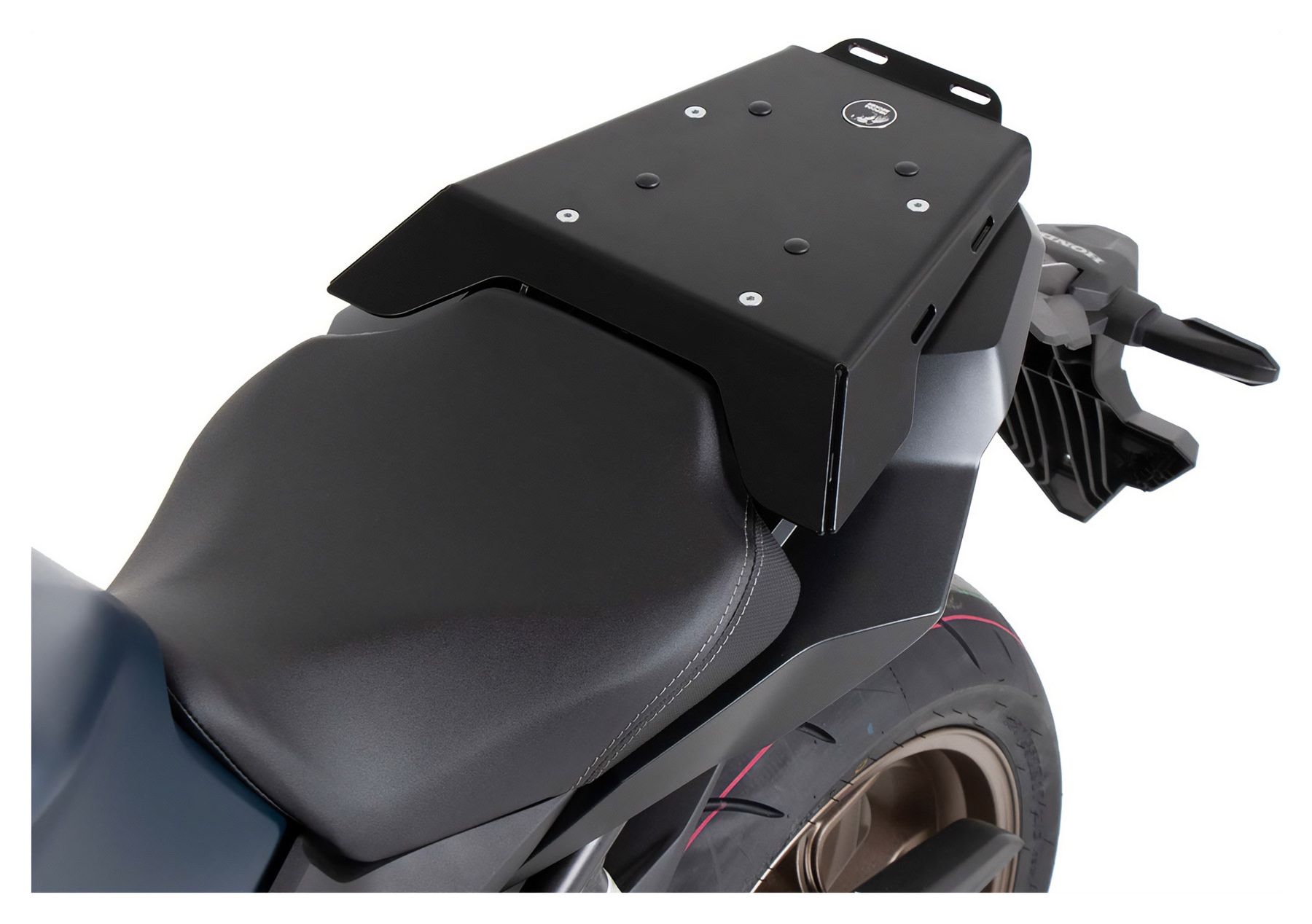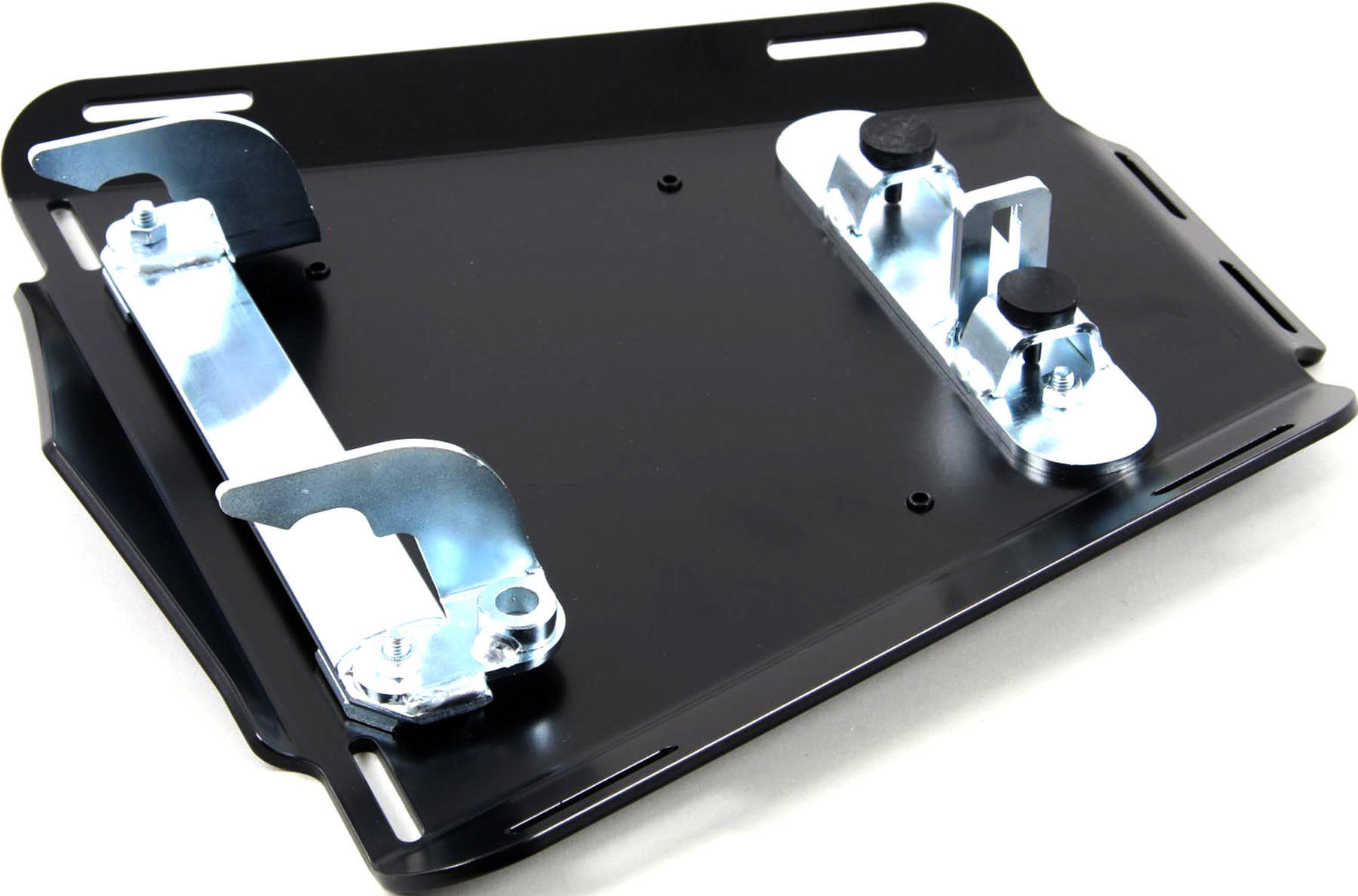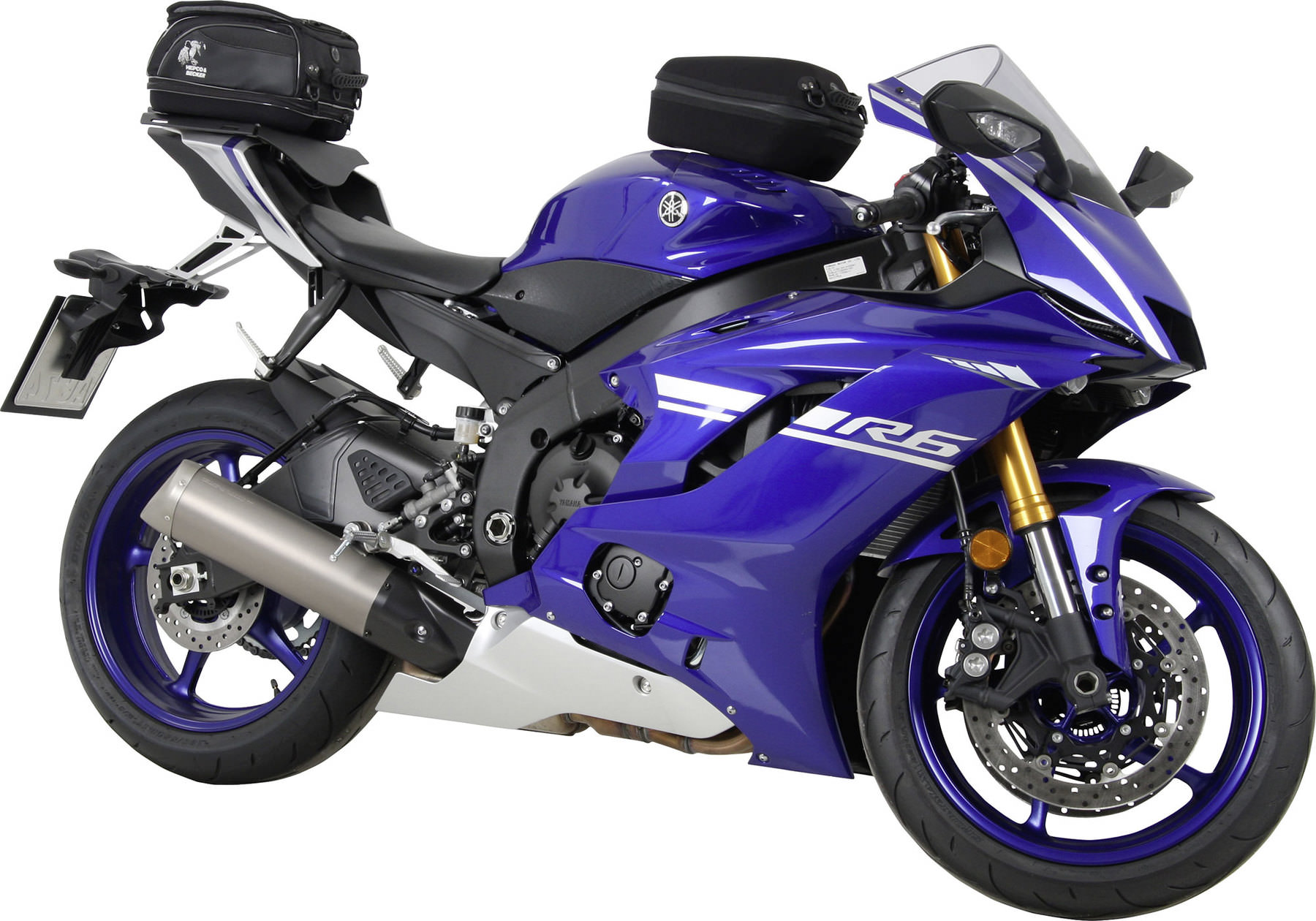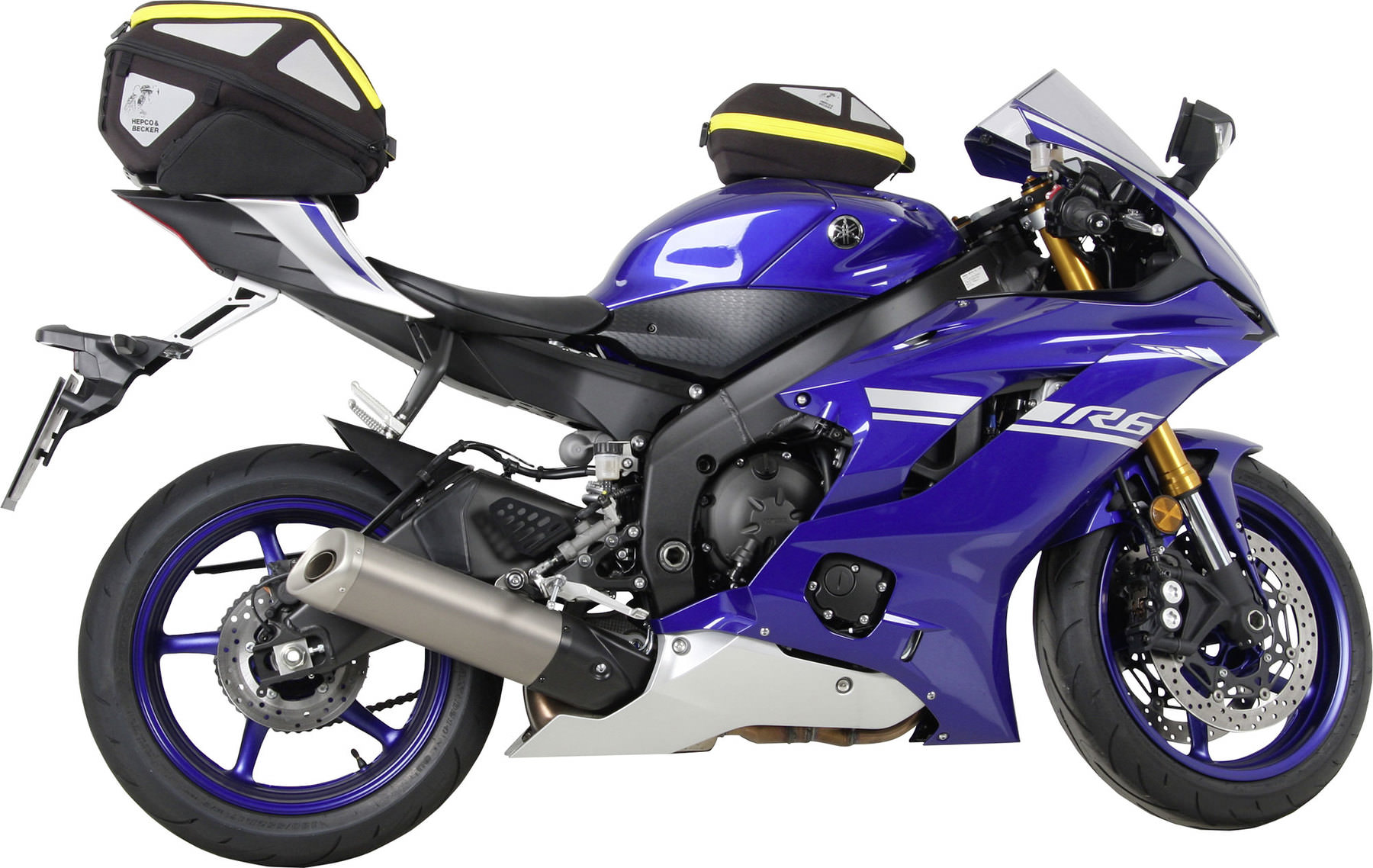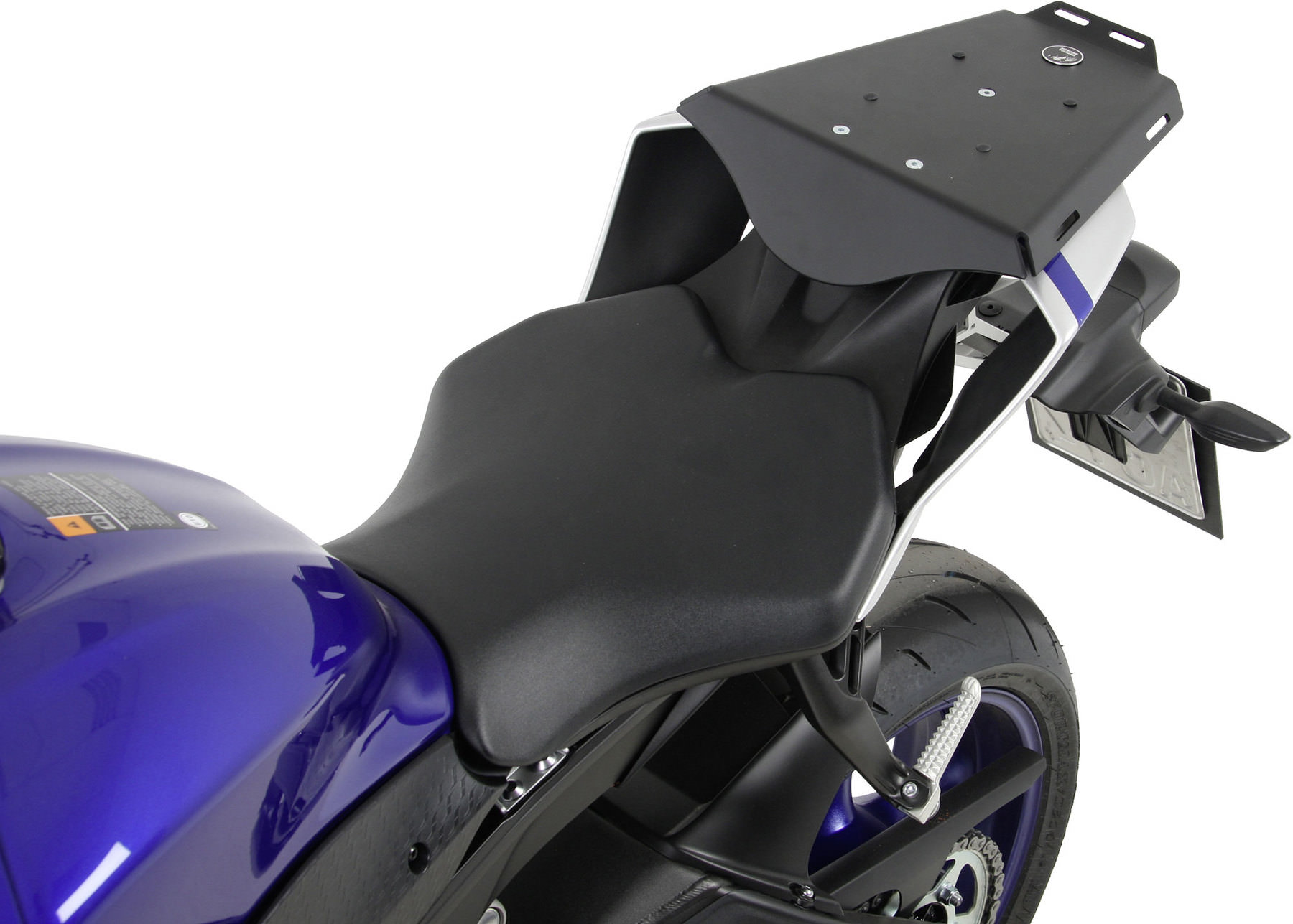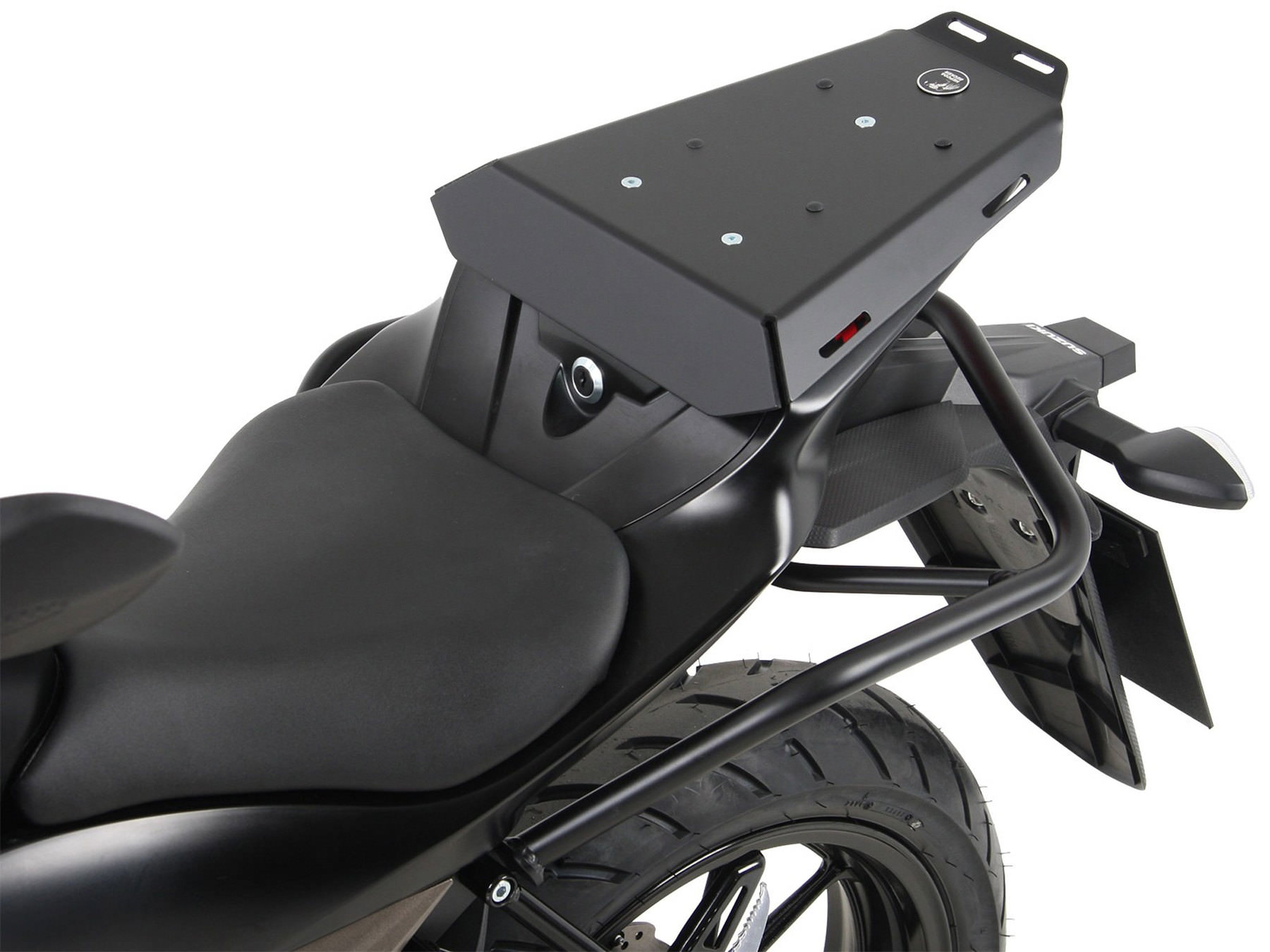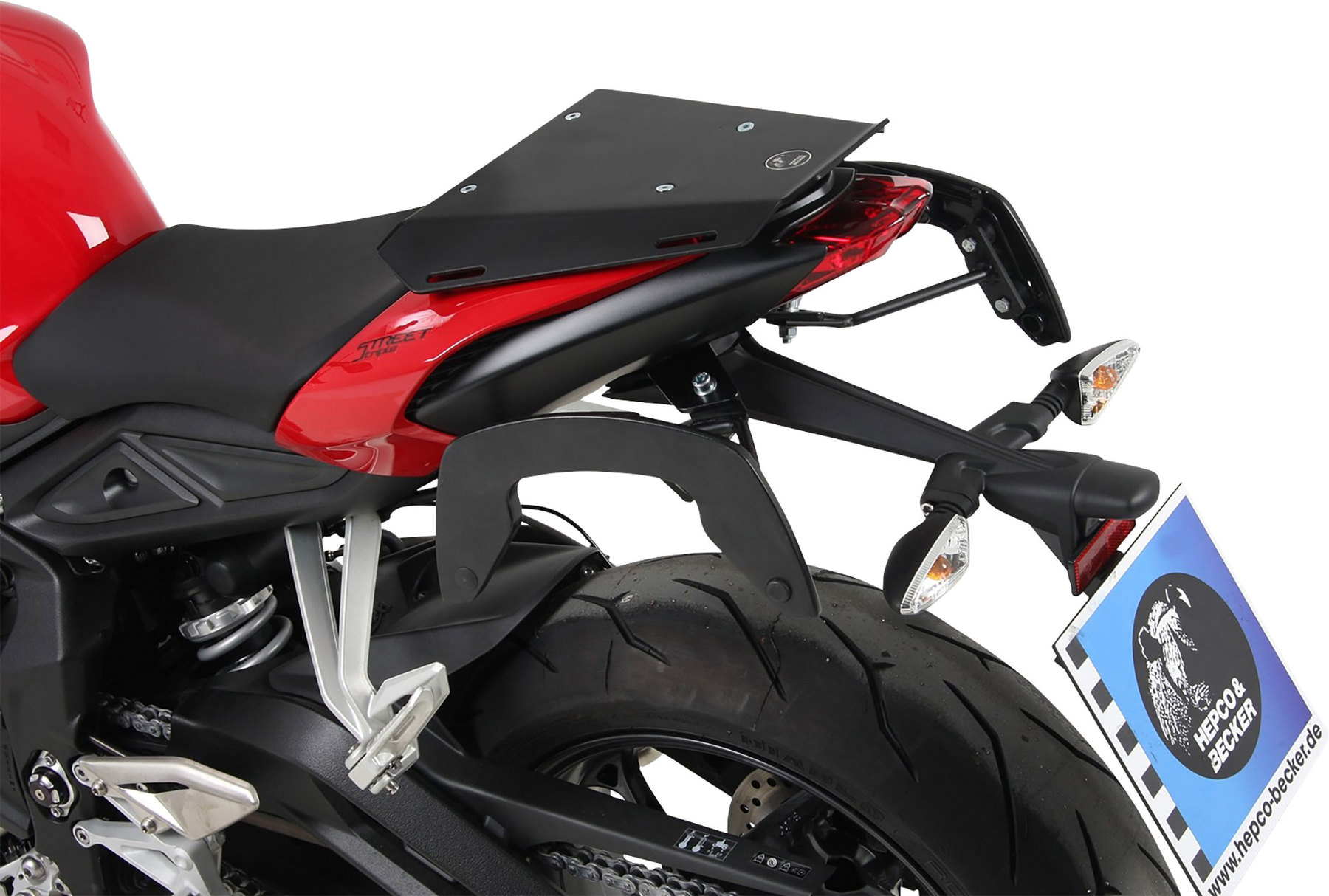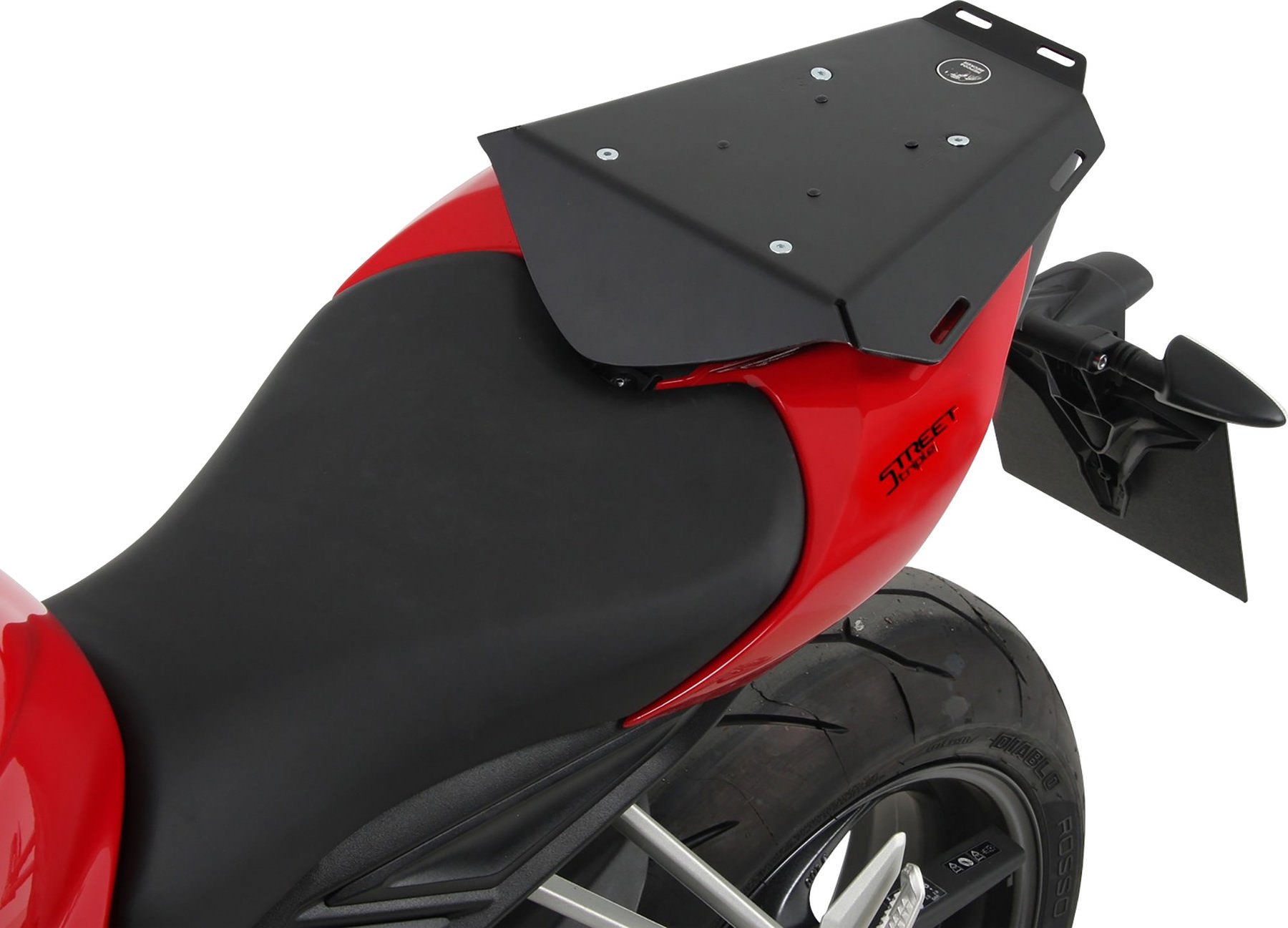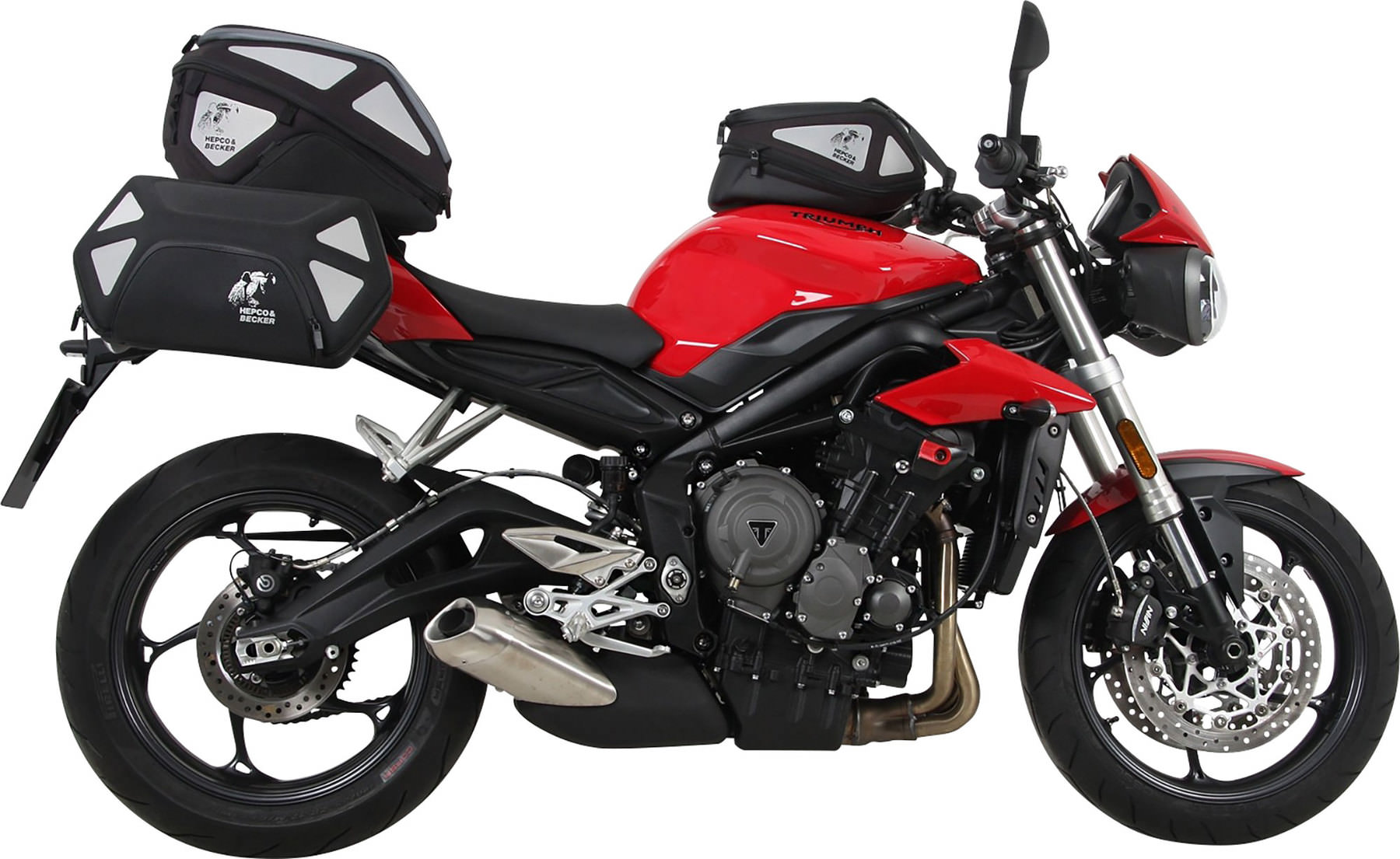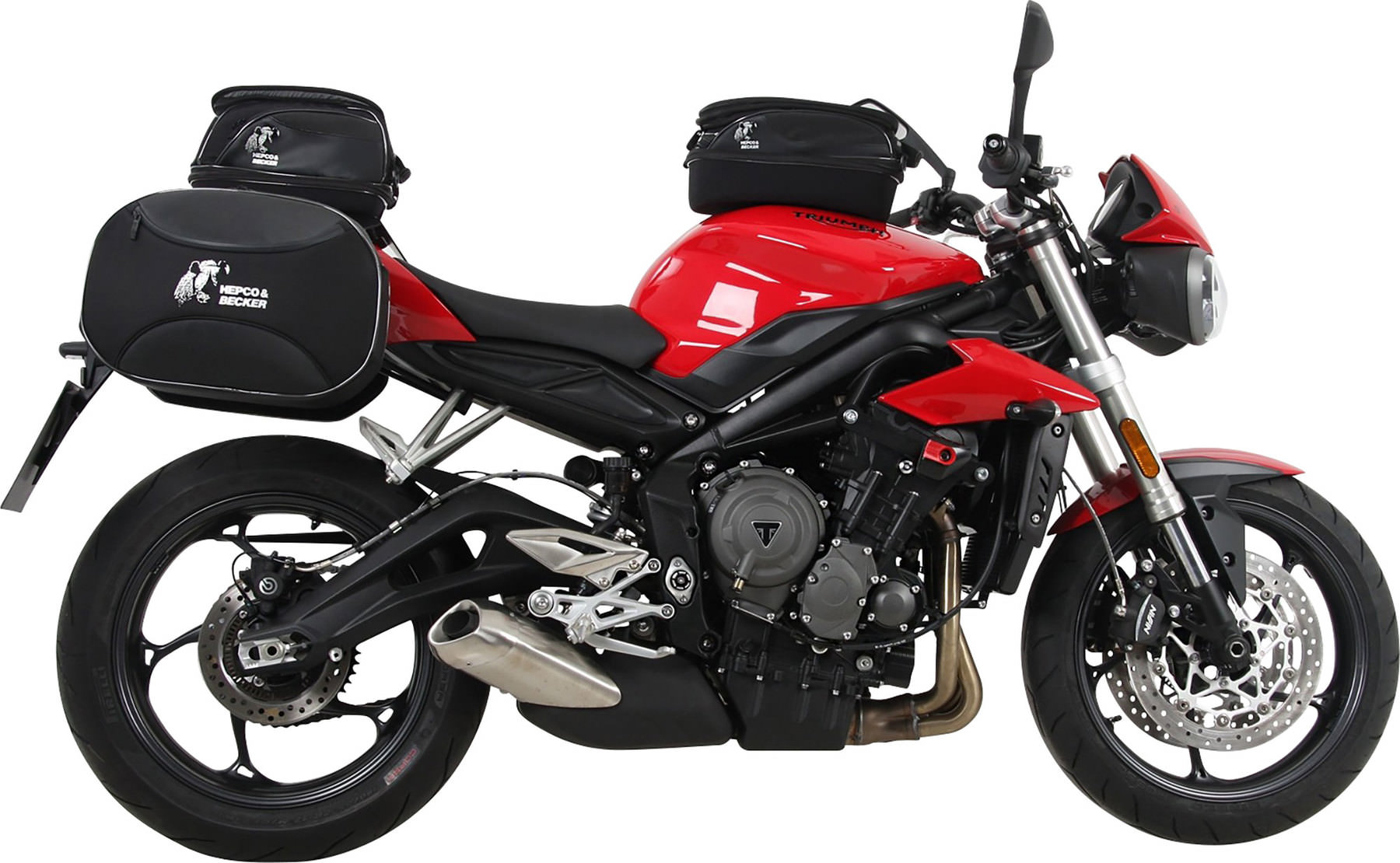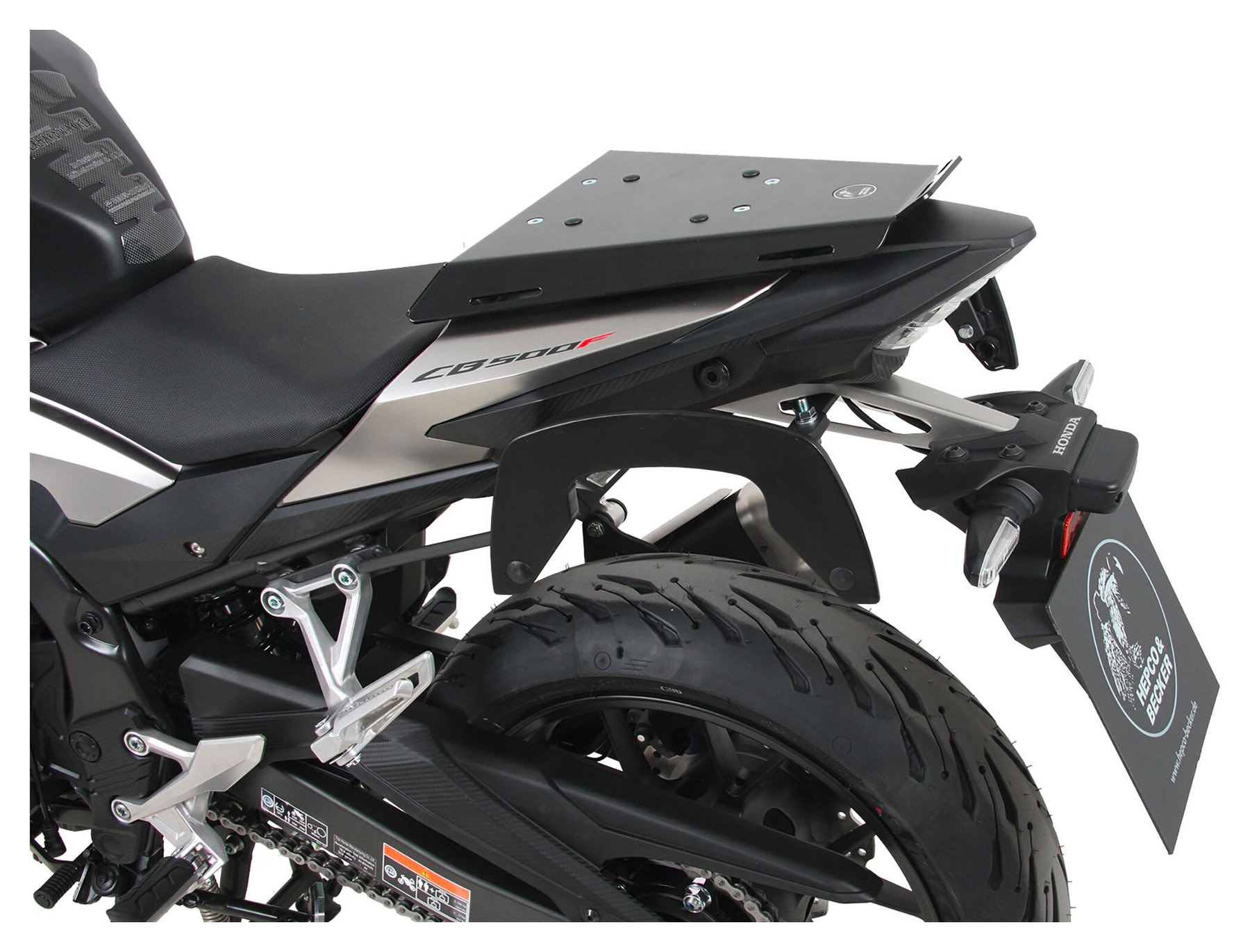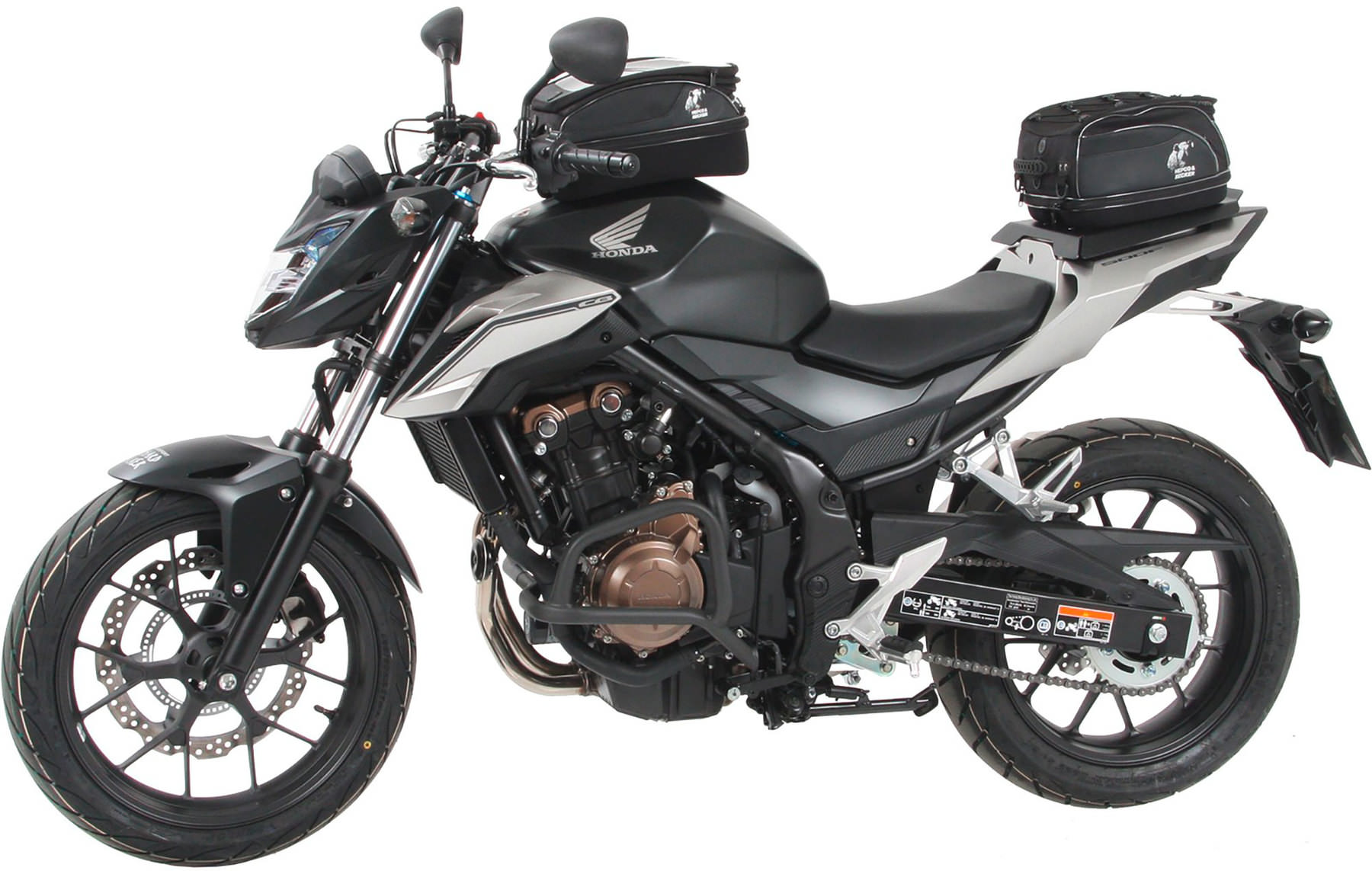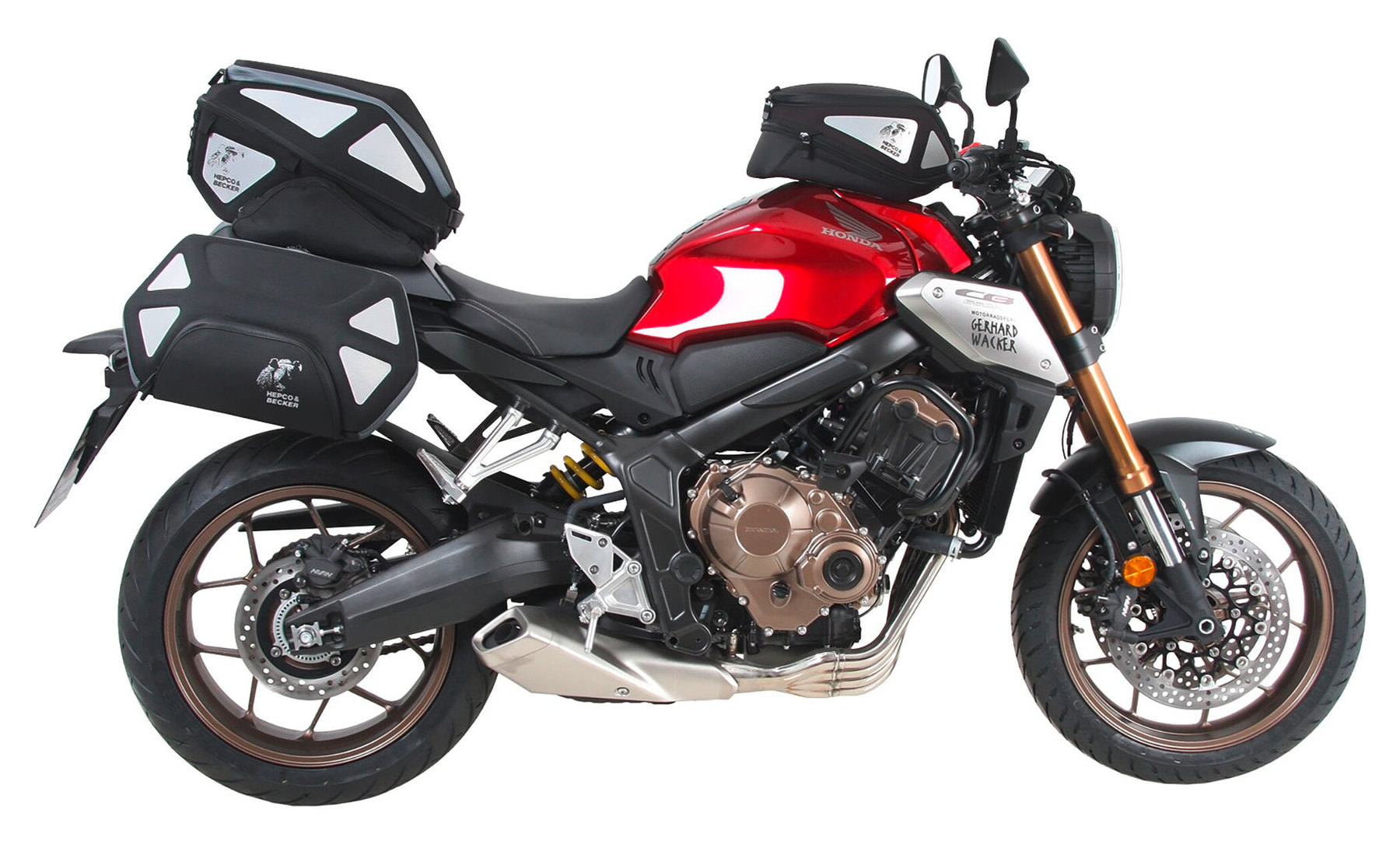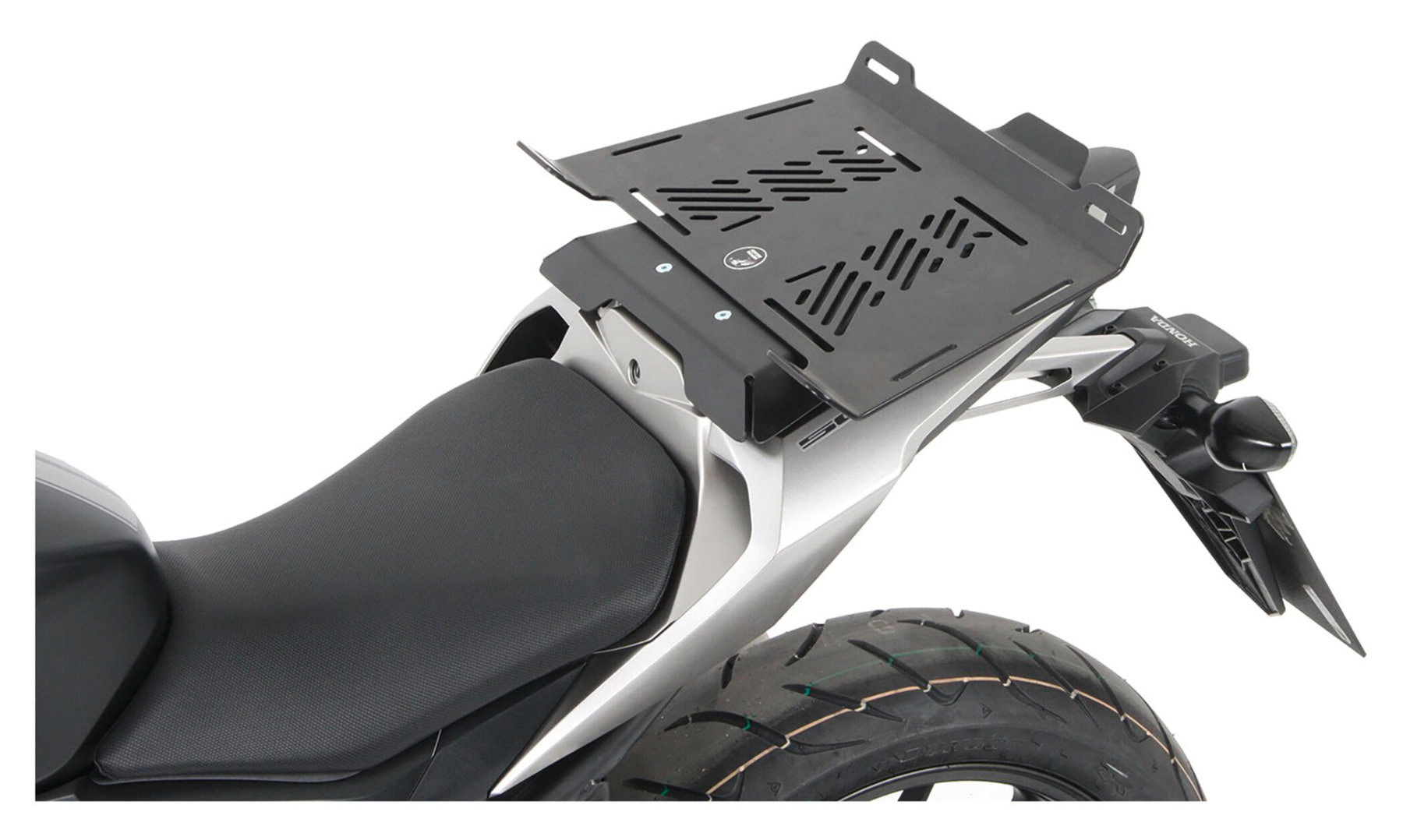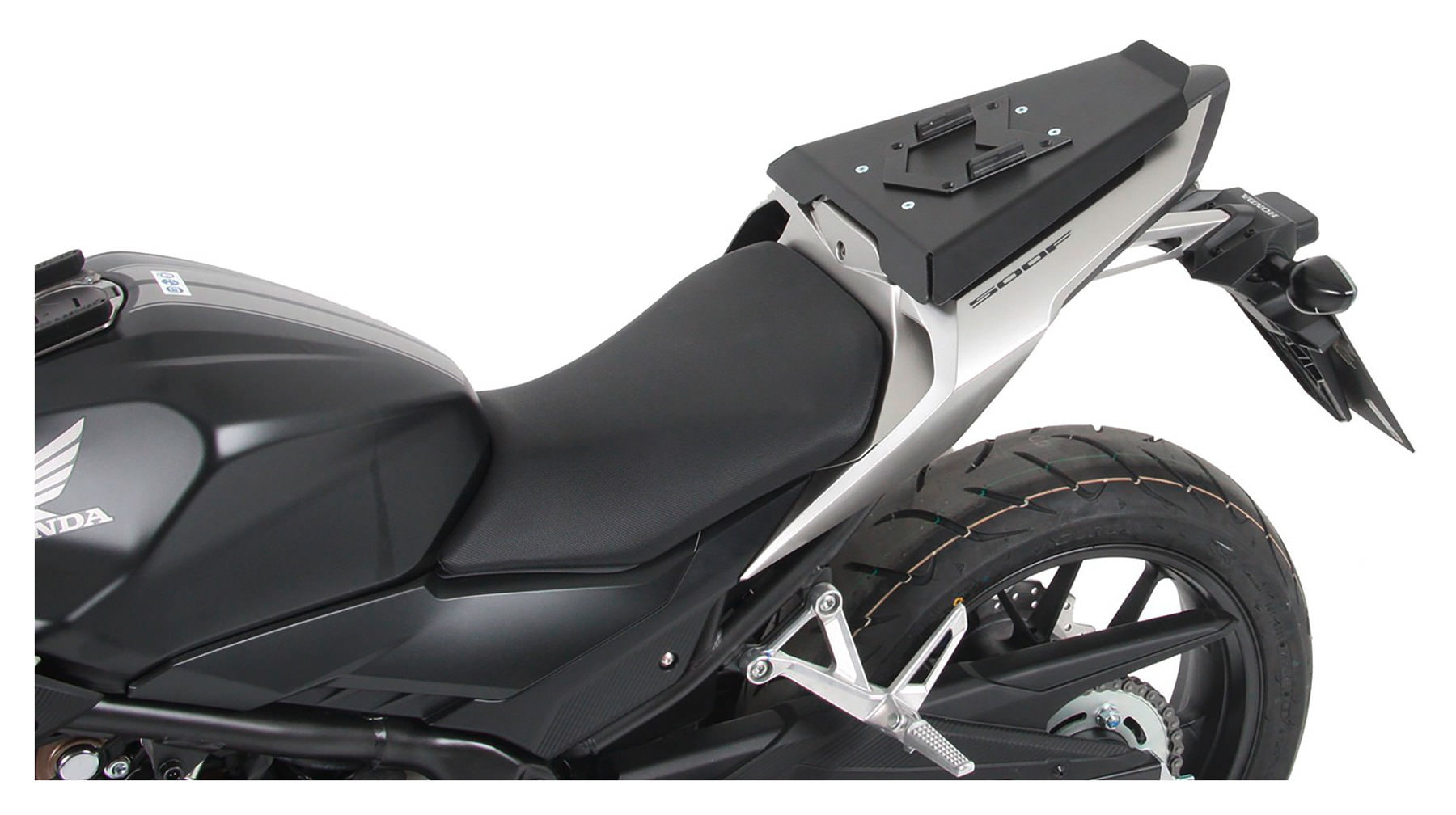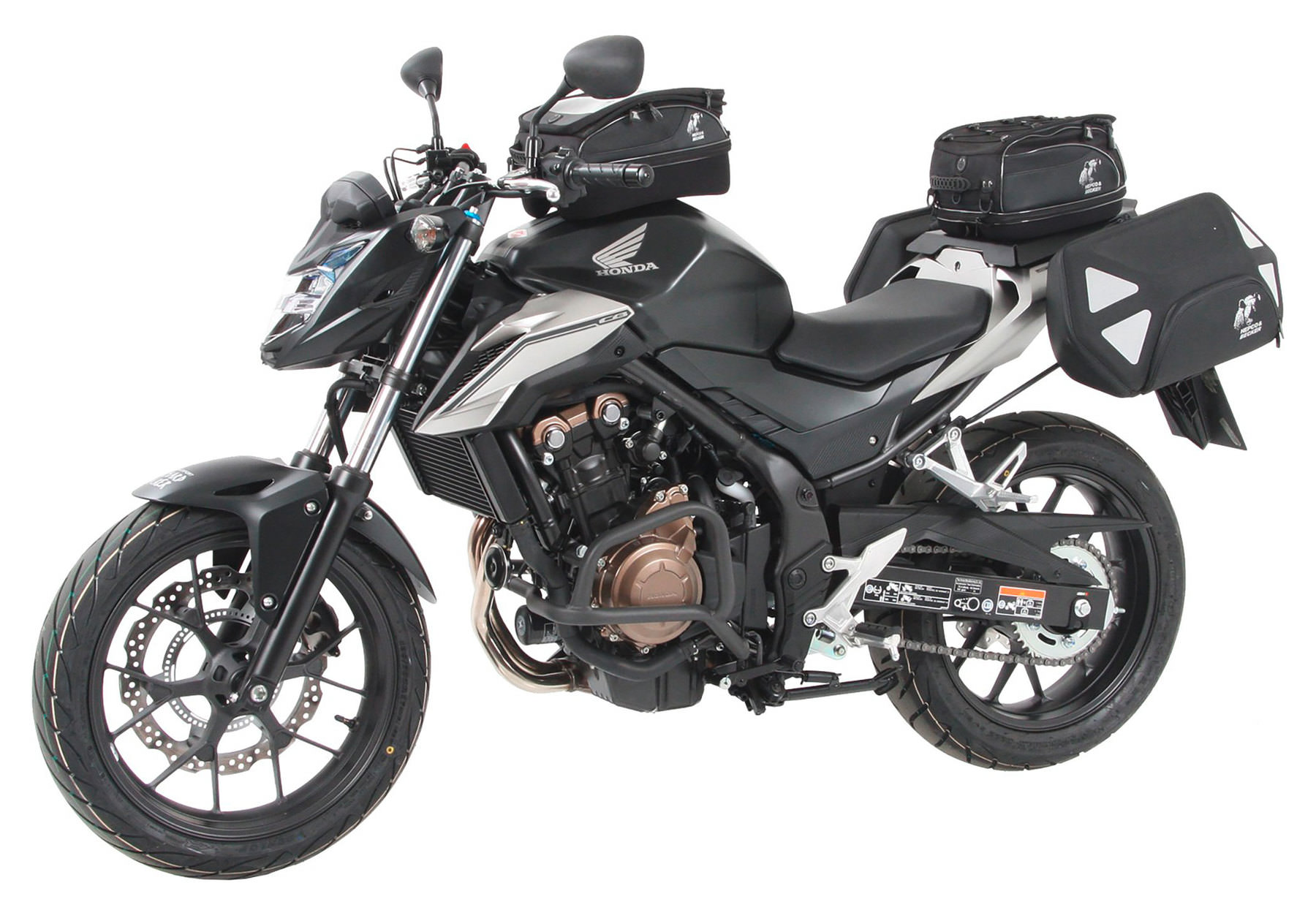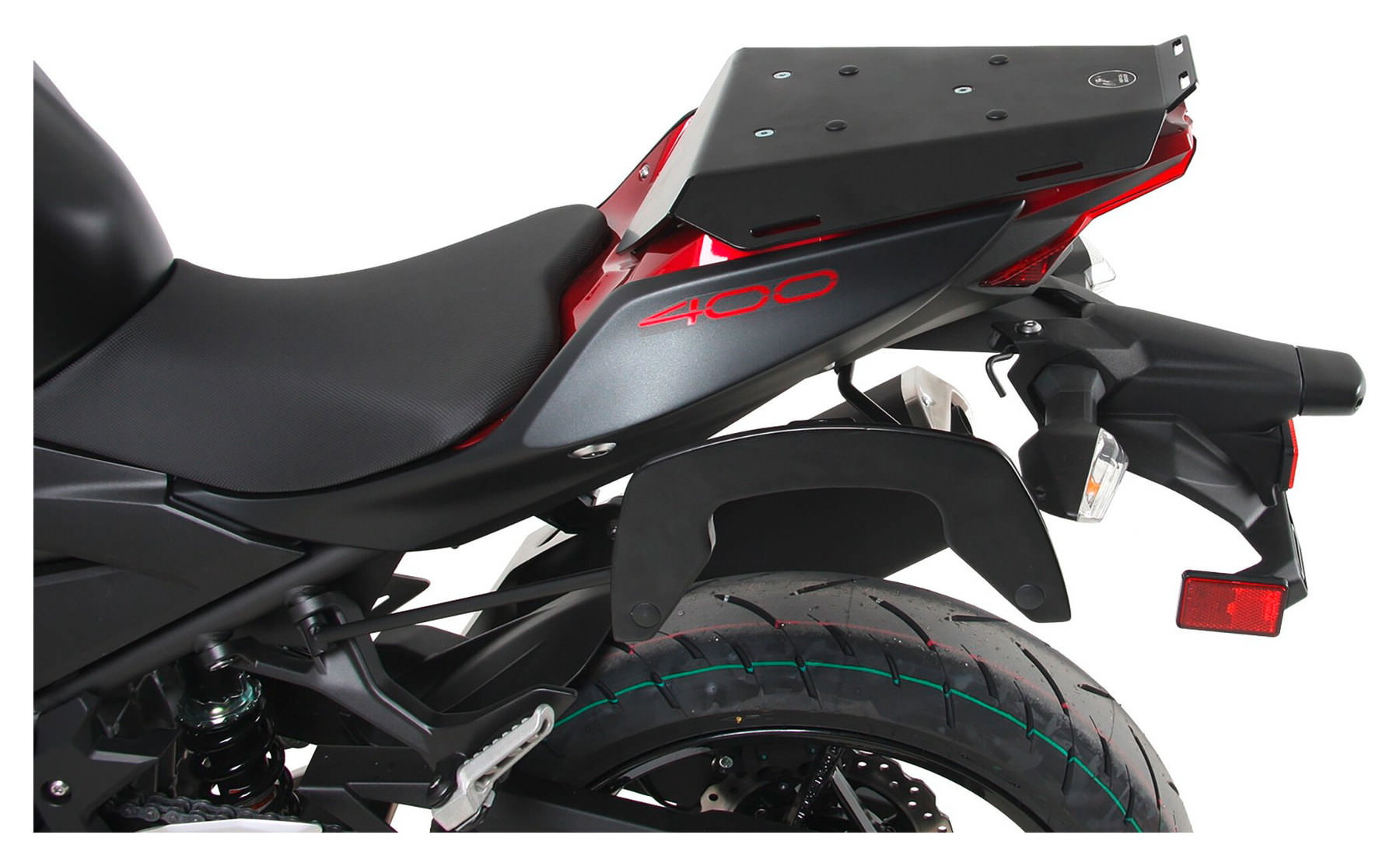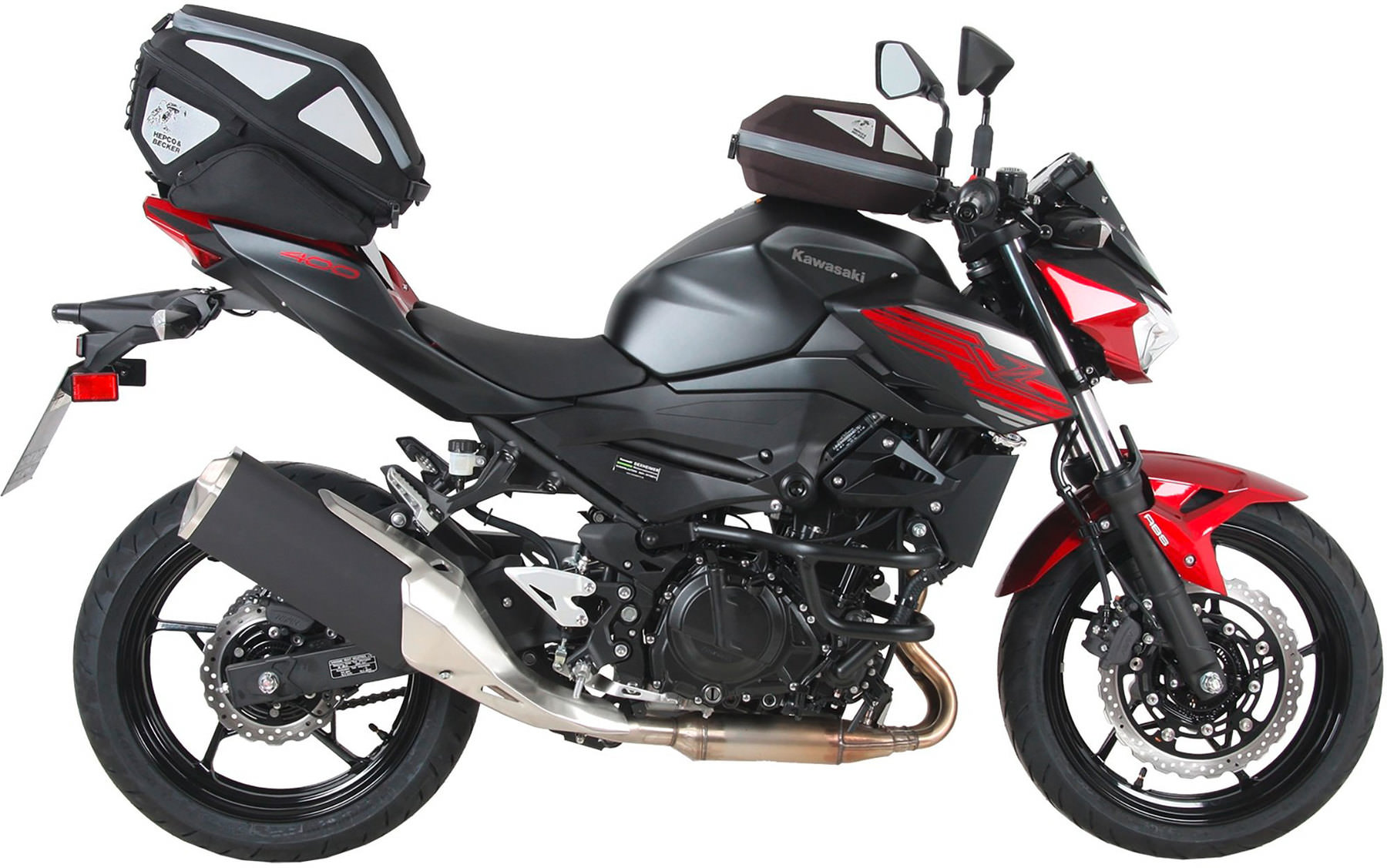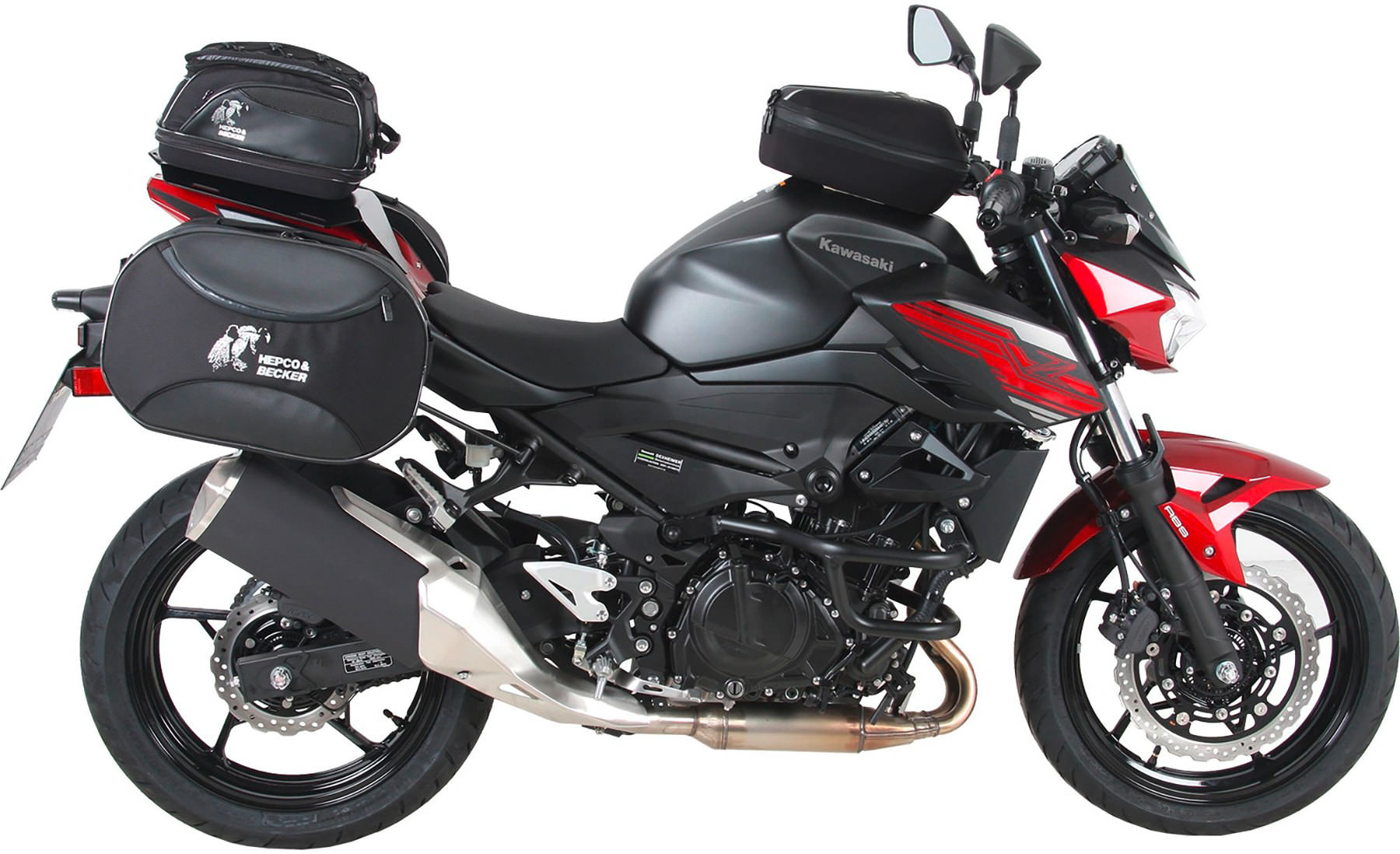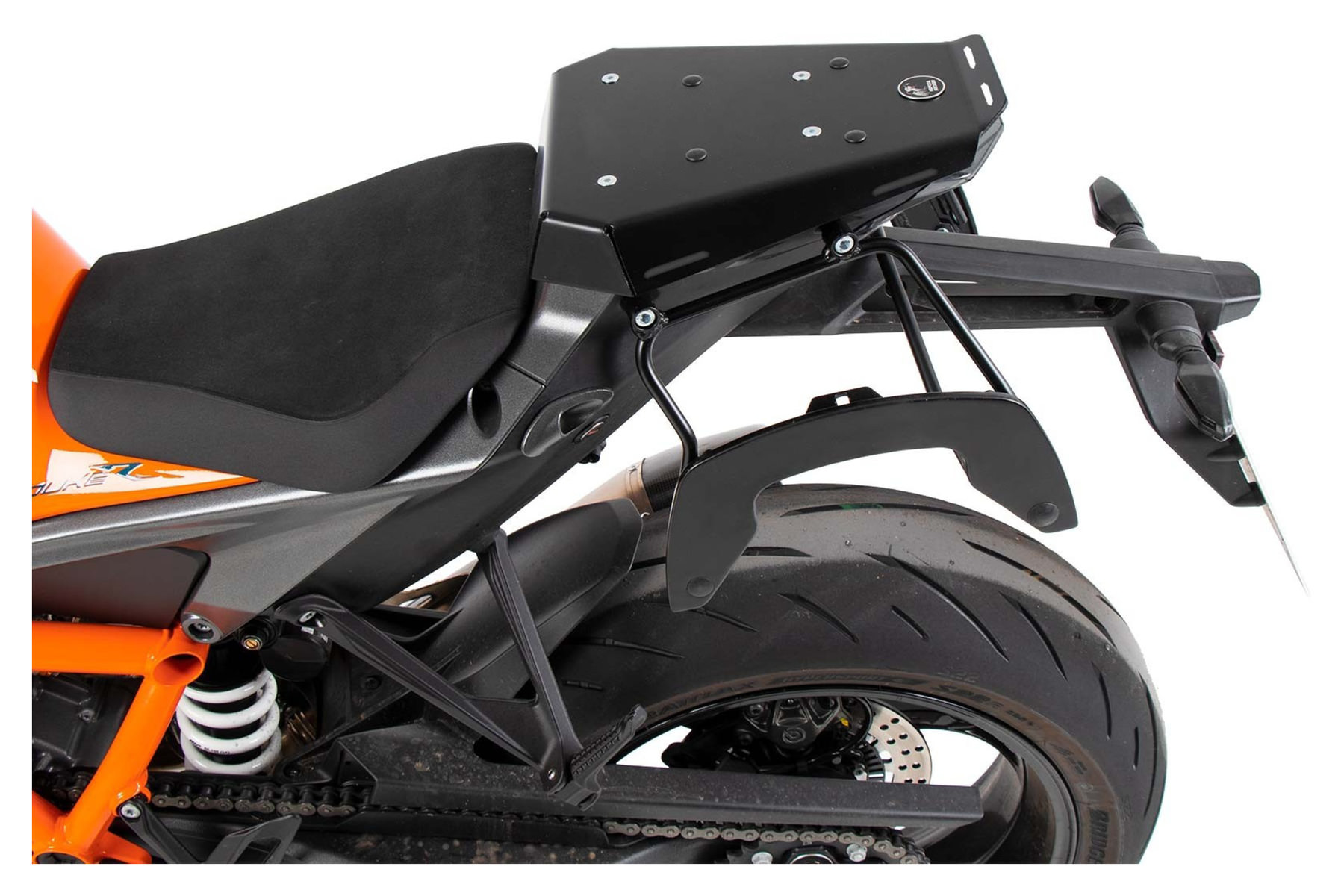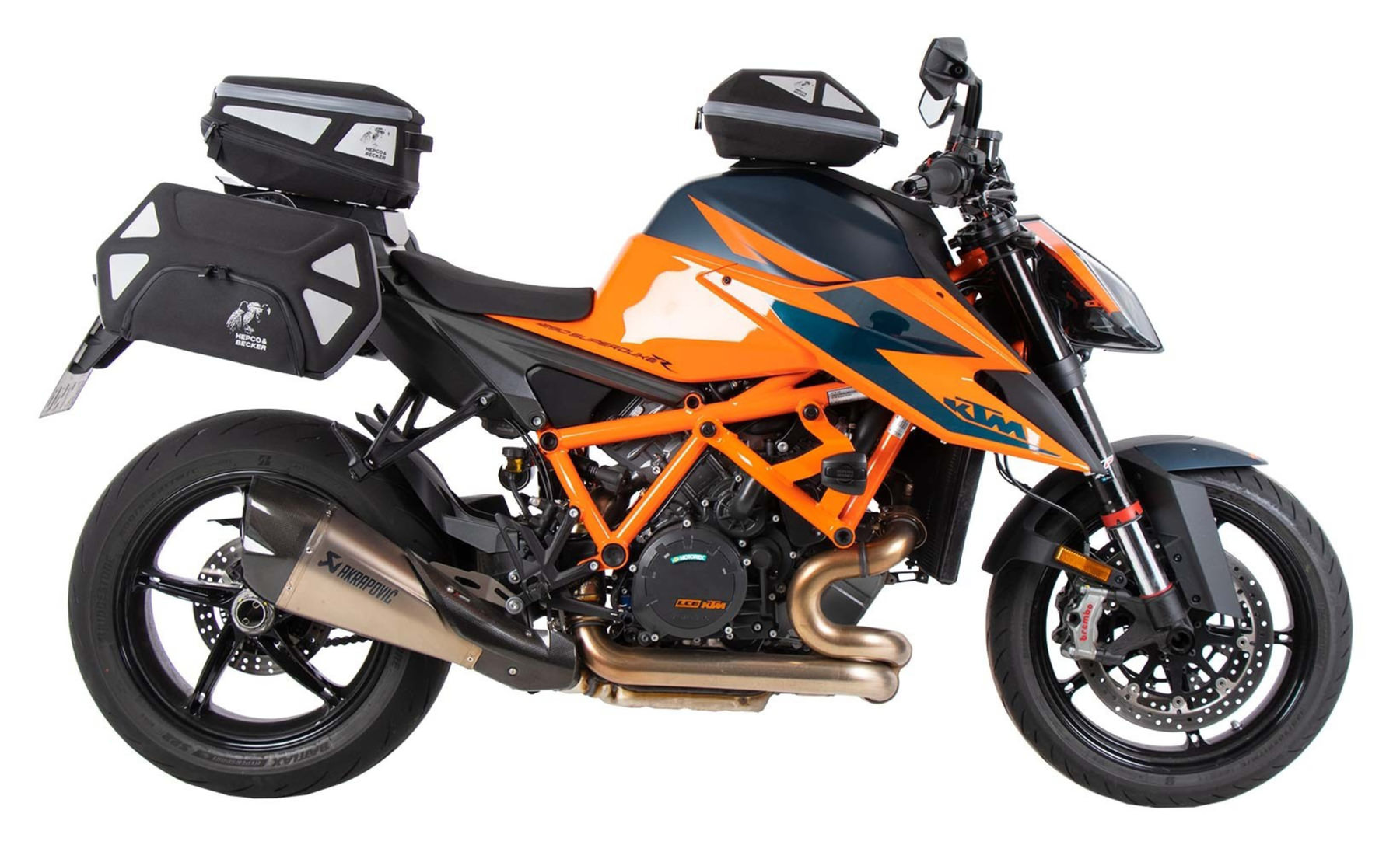 Unfortunately, this product is not compatible with this motorcycle.
Unfortunately, this product is not compatible with this motorcycle. You can find the right for the here: .
Free delivery on orders over €50.00
2 year return policy
Fast delivery
Hepco & Becker Sportrack
The luggage solution for superbikes! Everyone knows the problem of trying to secure luggage on a supersport bike. Hepco & Becker has now come up with the perfect solution:

This sport rack takes the place of the pillion seat. It is anchored in the original mount and is opened with the ignition key. It offers multifunctional mounting options for a wide range of luggage solutions. Whether roll bag, top box (incl. universal adaptor plate) or soft bags, supersport bike riders can now enjoy the freedom of not having to wear a rucksack.

The sport rack looks just like a pillion seat cover, and its design adds to your bike's sporty look. You can enjoy your biking to the full, knowing that your luggage is securely attached immediately behind you, and streamlined so that it does not affect handling in any way.

Features:

High-strength and very elegant aluminium construction
Easy to attach in place of the pillion seat
All-round securing points for bungees and lashing straps
Black-coated
For loose luggage or top boxes with universal adapter plate
Manufacturer details: Hepco & Becker

Go to Hepco & Becker brand shop
Luggage systems

Motorcycle luggage and Hepco & Becker - almost perfectly synonymous. For decades, globetrotters and touring bikers have sworn by the German-produced durable products. They always rank as one of the best in comparative tests performed by the trade press when it comes to precision, weather resistance and functionality. Hepco products have long been a firm favourite in the Detlev Louis range. Due to a growing demand for racks for classic bikes, retro bikes and less popular vehicles, we have further expanded our product range and now present the entire Hepco & Becker luggage rack range for you to choose from.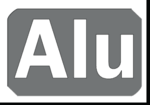 This product is made of high-quality aluminium and will look great on your motorbike. To ensure that it gives you years of pleasure, please observe the following instructions: To keep this product in top condition, it should be treated after long trips in winter, or in rain or salty air (near the coast), and also at periodic intervals.

Water and salt encourage corrosion. After cleaning (e.g. with Procycle Special Gel Cleaner, Order no. 10004909), we recommend regularly polishing aluminium parts with standard aluminium polish (e.g. Alu-Magic, Order no. 10004031).
Product
Art. No.
Availability
Price
Actions
H&B SPORTRACK - 1190 RC 8 10-
10024154

The product will be ordered from the manufacturer for you. Depending on availability, longer delivery times are also possible. We'll let you know if that's the case. You can of course cancel your delivery at any time free of charge.

Available in 7-21 days

€185.00 1
H&B SPORTRACK - 1290 SUPER DUKE GT 16-
10027908

The item is in stock and will be delivered in 2-5 working days. Note: Stocks are updated online every hour on working days from 7 a.m. to 8 p.m., so there is a good chance that the products are available if they appear online.

Available

€185.00 1
H&B SPORTRACK - 1290 SUPER DUKE/R 2020-
10068301

The item is in stock and will be delivered in 2-5 working days. Note: Stocks are updated online every hour on working days from 7 a.m. to 8 p.m., so there is a good chance that the products are available if they appear online.

Available

€185.00 1
H&B SPORTRACK - 1290 SUPERDUKE R 17-
10029476

The item is in stock and will be delivered in 2-5 working days. Note: Stocks are updated online every hour on working days from 7 a.m. to 8 p.m., so there is a good chance that the products are available if they appear online.

Available

€185.00 1
H&B SPORTRACK - 1290 SUPERDUKE R 2014-16
10026961

The item is in stock and will be delivered in 2-5 working days. Note: Stocks are updated online every hour on working days from 7 a.m. to 8 p.m., so there is a good chance that the products are available if they appear online.

Available

€185.00 1
H&B SPORTRACK - 690 DUKE 12-
10026947

The product will be ordered from the manufacturer for you. Depending on availability, longer delivery times are also possible. We'll let you know if that's the case. You can of course cancel your delivery at any time free of charge.

Available in 7-21 days

€175.00 1
H&B SPORTRACK - BMW R1200GS ADV. 2014-18
10066088

The product will be ordered from the manufacturer for you. Depending on availability, longer delivery times are also possible. We'll let you know if that's the case. You can of course cancel your delivery at any time free of charge.

Available in 7-21 days

€190.00 1
H&B SPORTRACK - BMW R1200GS LC 2013-2018
10066087

The product will be ordered from the manufacturer for you. Depending on availability, longer delivery times are also possible. We'll let you know if that's the case. You can of course cancel your delivery at any time free of charge.

Available in 7-21 days

€190.00 1
H&B SPORTRACK - BMW R1250GS (2018-)
10066084

The product will be ordered from the manufacturer for you. Depending on availability, longer delivery times are also possible. We'll let you know if that's the case. You can of course cancel your delivery at any time free of charge.

Available in 7-21 days

€190.00 1
H&B SPORTRACK - BMW R1250GS ADVENTURE 19-
10066086

The product will be ordered from the manufacturer for you. Depending on availability, longer delivery times are also possible. We'll let you know if that's the case. You can of course cancel your delivery at any time free of charge.

Available in 7-21 days

€190.00 1
H&B SPORTRACK - BMW S 1000 RR 16-
10027895

The item is in stock and will be delivered in 2-5 working days. Note: Stocks are updated online every hour on working days from 7 a.m. to 8 p.m., so there is a good chance that the products are available if they appear online.

Available

€195.00 1
H&B SPORTRACK - BMW S1000RR (2019-)
10066085

The item is in stock and will be delivered in 2-5 working days. Note: Stocks are updated online every hour on working days from 7 a.m. to 8 p.m., so there is a good chance that the products are available if they appear online.

Available

€195.00 1
H&B SPORTRACK - CB 500 F 13-
10026945

The product will be ordered from the manufacturer for you. Depending on availability, longer delivery times are also possible. We'll let you know if that's the case. You can of course cancel your delivery at any time free of charge.

Available in 7-21 days

€175.00 1
H&B SPORTRACK - CB1000 R 08-
10024147

The item is in stock and will be delivered in 2-5 working days. Note: Stocks are updated online every hour on working days from 7 a.m. to 8 p.m., so there is a good chance that the products are available if they appear online.

Available

€185.00 1
H&B SPORTRACK - CBR 500 R 13-
10026943

The product will be ordered from the manufacturer for you. Depending on availability, longer delivery times are also possible. We'll let you know if that's the case. You can of course cancel your delivery at any time free of charge.

Available in 7-21 days

€175.00 1
H&B SPORTRACK - CBR1000 RR 08-13
10024145

The item is in stock and will be delivered in 2-5 working days. Note: Stocks are updated online every hour on working days from 7 a.m. to 8 p.m., so there is a good chance that the products are available if they appear online.

Available

€185.00 1
H&B SPORTRACK - CBR1000 RR 14-
10026911

The item is in stock and will be delivered in 2-5 working days. Note: Stocks are updated online every hour on working days from 7 a.m. to 8 p.m., so there is a good chance that the products are available if they appear online.

Available

€185.00 1
H&B SPORTRACK - CBR1000 RR 2017- BLACK
10028728

The item is in stock and will be delivered in 2-5 working days. Note: Stocks are updated online every hour on working days from 7 a.m. to 8 p.m., so there is a good chance that the products are available if they appear online.

Available

€185.00 1
H&B SPORTRACK - CBR600 RR 07-
10024146

The item is in stock and will be delivered in 2-5 working days. Note: Stocks are updated online every hour on working days from 7 a.m. to 8 p.m., so there is a good chance that the products are available if they appear online.

Available

€175.00 1
H&B SPORTRACK - DAYTONA 675 06-12
10024157

The product will be ordered from the manufacturer for you. Depending on availability, longer delivery times are also possible. We'll let you know if that's the case. You can of course cancel your delivery at any time free of charge.

Available in 7-21 days

€175.00 1
H&B SPORTRACK - FZ 1 FAZER
10026953

The item is in stock and will be delivered in 2-5 working days. Note: Stocks are updated online every hour on working days from 7 a.m. to 8 p.m., so there is a good chance that the products are available if they appear online.

Available

€185.00 1
H&B SPORTRACK - FZ1 11-
10026933

The item is in stock and will be delivered in 2-5 working days. Note: Stocks are updated online every hour on working days from 7 a.m. to 8 p.m., so there is a good chance that the products are available if they appear online.

Available

€185.00 1
H&B SPORTRACK - GSR 750 11-
10026919

The item is in stock and will be delivered in 2-5 working days. Note: Stocks are updated online every hour on working days from 7 a.m. to 8 p.m., so there is a good chance that the products are available if they appear online.

Available

€175.00 1
H&B SPORTRACK - GSX-R 1000 09-11

Important notes

When using the sport racks original parts from the pillion seat/cover must be retained.

10024148

The product will be ordered from the manufacturer for you. Depending on availability, longer delivery times are also possible. We'll let you know if that's the case. You can of course cancel your delivery at any time free of charge.

Available in 7-21 days

€175.00 1
H&B SPORTRACK - GSX-R 1000 12-
10026949

The product will be ordered from the manufacturer for you. Depending on availability, longer delivery times are also possible. We'll let you know if that's the case. You can of course cancel your delivery at any time free of charge.

Available in 7-21 days

€175.00 1
H&B SPORTRACK - GSX-R 1000 17-
10066541

This product is available at week 3.
Current calendar week: 48

Available as of calendar week 3

€185.00 1
H&B SPORTRACK - GSX-R 600 08-10
10024152

The product will be ordered from the manufacturer for you. Depending on availability, longer delivery times are also possible. We'll let you know if that's the case. You can of course cancel your delivery at any time free of charge.

Available in 7-21 days

€185.00 1
H&B SPORTRACK - GSX-R 600/750 11-

Important notes

When using the sport racks original parts from the pillion seat/cover must be retained.

10026931

The item is in stock and will be delivered in 2-5 working days. Note: Stocks are updated online every hour on working days from 7 a.m. to 8 p.m., so there is a good chance that the products are available if they appear online.

Available

€185.00 1
H&B SPORTRACK - GSX-R 750 08-10 /*

Important notes

When using the sport racks original parts from the pillion seat/cover must be retained.

10024149

The item is in stock and will be delivered in 2-5 working days. Note: Stocks are updated online every hour on working days from 7 a.m. to 8 p.m., so there is a good chance that the products are available if they appear online.

Available

€175.00 1
H&B SPORTRACK - GSX-R1000 2007-08

Important notes

When using the sport racks original parts from the pillion seat/cover must be retained.

10024180

The item is in stock and will be delivered in 2-5 working days. Note: Stocks are updated online every hour on working days from 7 a.m. to 8 p.m., so there is a good chance that the products are available if they appear online.

Available

€175.00 1
H&B SPORTRACK - HONDA CB 1000 R 2018-
10066663

The item is in stock and will be delivered in 2-5 working days. Note: Stocks are updated online every hour on working days from 7 a.m. to 8 p.m., so there is a good chance that the products are available if they appear online.

Available

€190.00 1
H&B SPORTRACK - HONDA CB 300 R 15-
10026897

The product will be ordered from the manufacturer for you. Depending on availability, longer delivery times are also possible. We'll let you know if that's the case. You can of course cancel your delivery at any time free of charge.

Available in 7-21 days

€175.00 1
H&B SPORTRACK - HONDA CB 300 R 2018-
10066662

The item is in stock and will be delivered in 2-5 working days. Note: Stocks are updated online every hour on working days from 7 a.m. to 8 p.m., so there is a good chance that the products are available if they appear online.

Available

€175.00 1
H&B SPORTRACK - HONDA CB 500 F BJ 2016-
10027863

The item is in stock and will be delivered in 2-5 working days. Note: Stocks are updated online every hour on working days from 7 a.m. to 8 p.m., so there is a good chance that the products are available if they appear online.

Available

€175.00 1
H&B SPORTRACK - HONDA CB 650 R 2021-
10068905

The product will be ordered from the manufacturer for you. Depending on availability, longer delivery times are also possible. We'll let you know if that's the case. You can of course cancel your delivery at any time free of charge.

Available in 7-21 days

€180.00 1
H&B SPORTRACK - HONDA CB125R 2018-
10066685

The item is in stock and will be delivered in 2-5 working days. Note: Stocks are updated online every hour on working days from 7 a.m. to 8 p.m., so there is a good chance that the products are available if they appear online.

Available

€175.00 1
H&B SPORTRACK - HONDA CB500F (2019-)
10066089

The item is in stock and will be delivered in 2-5 working days. Note: Stocks are updated online every hour on working days from 7 a.m. to 8 p.m., so there is a good chance that the products are available if they appear online.

Available

€175.00 1
H&B SPORTRACK - HONDA CB650R (2019-)
10066091

The item is in stock and will be delivered in 2-5 working days. Note: Stocks are updated online every hour on working days from 7 a.m. to 8 p.m., so there is a good chance that the products are available if they appear online.

Available

€180.00 1
H&B SPORTRACK - HONDA CBR 500 R 2016-
10066665

The item is in stock and will be delivered in 2-5 working days. Note: Stocks are updated online every hour on working days from 7 a.m. to 8 p.m., so there is a good chance that the products are available if they appear online.

Available

€175.00 1
H&B SPORTRACK - HONDA CBR500R (2019-)
10066090

The product will be ordered from the manufacturer for you. Depending on availability, longer delivery times are also possible. We'll let you know if that's the case. You can of course cancel your delivery at any time free of charge.

Available in 7-21 days

€175.00 1
H&B SPORTRACK - HONDA CBR500R 2016-2018
10066092

The product will be ordered from the manufacturer for you. Depending on availability, longer delivery times are also possible. We'll let you know if that's the case. You can of course cancel your delivery at any time free of charge.

Available in 7-21 days

€175.00 1
H&B SPORTRACK - HONDA CBR650R (2019-)
10066093

The product will be ordered from the manufacturer for you. Depending on availability, longer delivery times are also possible. We'll let you know if that's the case. You can of course cancel your delivery at any time free of charge.

Available in 7-21 days

€175.00 1
H&B SPORTRACK - KAWASAKI NINJA 125 2018-
10066697

The item is in stock and will be delivered in 2-5 working days. Note: Stocks are updated online every hour on working days from 7 a.m. to 8 p.m., so there is a good chance that the products are available if they appear online.

Available

€175.00 1
H&B SPORTRACK - KAWASAKI NINJA 300 13-
10026939

The product will be ordered from the manufacturer for you. Depending on availability, longer delivery times are also possible. We'll let you know if that's the case. You can of course cancel your delivery at any time free of charge.

Available in 7-21 days

€175.00 1
H&B SPORTRACK - KAWASAKI NINJA 400 18-
10066651

The product will be ordered from the manufacturer for you. Depending on availability, longer delivery times are also possible. We'll let you know if that's the case. You can of course cancel your delivery at any time free of charge.

Available in 7-21 days

€175.00 1
H&B SPORTRACK - KAWASAKI NINJA 650 2017-
10028686

The item is in stock and will be delivered in 2-5 working days. Note: Stocks are updated online every hour on working days from 7 a.m. to 8 p.m., so there is a good chance that the products are available if they appear online.

Available

€185.00 1
H&B SPORTRACK - KAWASAKI Z 300
10026969

The product will be ordered from the manufacturer for you. Depending on availability, longer delivery times are also possible. We'll let you know if that's the case. You can of course cancel your delivery at any time free of charge.

Available in 7-21 days

€175.00 1
H&B SPORTRACK - KAWASAKI Z 650 17-
10066650

The item is in stock and will be delivered in 2-5 working days. Note: Stocks are updated online every hour on working days from 7 a.m. to 8 p.m., so there is a good chance that the products are available if they appear online.

Available

€185.00 1
H&B SPORTRACK - KAWASAKI Z1000SX 2017-
10028759

The item is in stock and will be delivered in 2-5 working days. Note: Stocks are updated online every hour on working days from 7 a.m. to 8 p.m., so there is a good chance that the products are available if they appear online.

Available

€185.00 1
H&B SPORTRACK - KAWASAKI Z125 2019-

Important notes

10066698

The product will be ordered from the manufacturer for you. Depending on availability, longer delivery times are also possible. We'll let you know if that's the case. You can of course cancel your delivery at any time free of charge.

Available in 7-21 days

€175.00 1
H&B SPORTRACK - KAWASAKI Z400 2019-
10066699

The item is in stock and will be delivered in 2-5 working days. Note: Stocks are updated online every hour on working days from 7 a.m. to 8 p.m., so there is a good chance that the products are available if they appear online.

Available

€175.00 1
H&B SPORTRACK - KAWASAKI Z900 2017-
10028687

The item is in stock and will be delivered in 2-5 working days. Note: Stocks are updated online every hour on working days from 7 a.m. to 8 p.m., so there is a good chance that the products are available if they appear online.

Available

€185.00 1
H&B SPORTRACK - KTM 390 DUKE 2017-
10066659

The item is in stock and will be delivered in 2-5 working days. Note: Stocks are updated online every hour on working days from 7 a.m. to 8 p.m., so there is a good chance that the products are available if they appear online.

Available

€175.00 1
H&B SPORTRACK - KTM 690 DUKE/R 16- BLACK
10068300

The item is in stock and will be delivered in 2-5 working days. Note: Stocks are updated online every hour on working days from 7 a.m. to 8 p.m., so there is a good chance that the products are available if they appear online.

Available

€175.00 1
H&B SPORTRACK - KTM 790 DUKE 2018-
10066660

The item is in stock and will be delivered in 2-5 working days. Note: Stocks are updated online every hour on working days from 7 a.m. to 8 p.m., so there is a good chance that the products are available if they appear online.

Available

€185.00 1
H&B SPORTRACK - KTM125 DUKE 2017-
10066658

The item is in stock and will be delivered in 2-5 working days. Note: Stocks are updated online every hour on working days from 7 a.m. to 8 p.m., so there is a good chance that the products are available if they appear online.

Available

€175.00 1
H&B SPORTRACK - MT 125/ABS 15-
10026973

The item is in stock and will be delivered in 2-5 working days. Note: Stocks are updated online every hour on working days from 7 a.m. to 8 p.m., so there is a good chance that the products are available if they appear online.

Available

€175.00 1
H&B SPORTRACK - MT-07 14-
10026989

The item is in stock and will be delivered in 2-5 working days. Note: Stocks are updated online every hour on working days from 7 a.m. to 8 p.m., so there is a good chance that the products are available if they appear online.

Available

€175.00 1
H&B SPORTRACK - RSV4 11- RSV4RF/RR 15-
10026918

The item is in stock and will be delivered in 2-5 working days. Note: Stocks are updated online every hour on working days from 7 a.m. to 8 p.m., so there is a good chance that the products are available if they appear online.

Available

€185.00 1
H&B SPORTRACK - S 1000 R 14-

Important notes

When using the sport racks original parts from the pillion seat/cover must be retained.

10026959

The item is in stock and will be delivered in 2-5 working days. Note: Stocks are updated online every hour on working days from 7 a.m. to 8 p.m., so there is a good chance that the products are available if they appear online.

Available

€195.00 1
H&B SPORTRACK - S 1000 RR 09-11

Important notes

When using the sport racks original parts from the pillion seat/cover must be retained.

10024175

The product will be ordered from the manufacturer for you. Depending on availability, longer delivery times are also possible. We'll let you know if that's the case. You can of course cancel your delivery at any time free of charge.

Available in 7-21 days

€195.00 1
H&B SPORTRACK - S1000 RR 12-

Important notes

When using the sport racks original parts from the pillion seat/cover must be retained.

10026937

The product will be ordered from the manufacturer for you. Depending on availability, longer delivery times are also possible. We'll let you know if that's the case. You can of course cancel your delivery at any time free of charge.

Available in 7-21 days

€195.00 1
H&B SPORTRACK - SPEED TRIPLE R 2016- BLK
10028757

The item is in stock and will be delivered in 2-5 working days. Note: Stocks are updated online every hour on working days from 7 a.m. to 8 p.m., so there is a good chance that the products are available if they appear online.

Available

€195.00 1
H&B SPORTRACK - ST.TRIPLE 765 S R RS 17-
10029866

The item is in stock and will be delivered in 2-5 working days. Note: Stocks are updated online every hour on working days from 7 a.m. to 8 p.m., so there is a good chance that the products are available if they appear online.

Available

€195.00 1
H&B SPORTRACK - STREET TRIPE 675 / R -12
10066661

The product will be ordered from the manufacturer for you. Depending on availability, longer delivery times are also possible. We'll let you know if that's the case. You can of course cancel your delivery at any time free of charge.

Available in 7-21 days

€200.00 1
H&B SPORTRACK - STREETFIGHTER/S 848/1100
10024173

The item is in stock and will be delivered in 2-5 working days. Note: Stocks are updated online every hour on working days from 7 a.m. to 8 p.m., so there is a good chance that the products are available if they appear online.

Available

€185.00 1
H&B SPORTRACK - SUZUKI GSX-S 1000/F 15-
10026967

The item is in stock and will be delivered in 2-5 working days. Note: Stocks are updated online every hour on working days from 7 a.m. to 8 p.m., so there is a good chance that the products are available if they appear online.

Available

€185.00 1
H&B SPORTRACK - SUZUKI GSX-S 125 2017-
10029466

The item is in stock and will be delivered in 2-5 working days. Note: Stocks are updated online every hour on working days from 7 a.m. to 8 p.m., so there is a good chance that the products are available if they appear online.

Available

€175.00 1
H&B SPORTRACK - SUZUKI GSX-S 750 2017-
10028688

The item is in stock and will be delivered in 2-5 working days. Note: Stocks are updated online every hour on working days from 7 a.m. to 8 p.m., so there is a good chance that the products are available if they appear online.

Available

€185.00 1
H&B SPORTRACK - SUZUKI VARIOUS
10066653

The product will be ordered from the manufacturer for you. Depending on availability, longer delivery times are also possible. We'll let you know if that's the case. You can of course cancel your delivery at any time free of charge.

Available in 7-21 days

€175.00 1
H&B SPORTRACK - TRIUMPH DAYTONA 675 13-
10027841

The product will be ordered from the manufacturer for you. Depending on availability, longer delivery times are also possible. We'll let you know if that's the case. You can of course cancel your delivery at any time free of charge.

Available in 7-21 days

€175.00 1
H&B SPORTRACK - TUO.V4R 12-/V4 1100RR 15-
10026938

The item is in stock and will be delivered in 2-5 working days. Note: Stocks are updated online every hour on working days from 7 a.m. to 8 p.m., so there is a good chance that the products are available if they appear online.

Available

€190.00 1
H&B SPORTRACK - TUONO 1000

Important notes

When using the sport racks original parts from the pillion seat/cover must be retained.

10024160

The item is in stock and will be delivered in 2-5 working days. Note: Stocks are updated online every hour on working days from 7 a.m. to 8 p.m., so there is a good chance that the products are available if they appear online.

Available

€185.00 1
H&B SPORTRACK - TUONO FACTORY V4/RSV4 21-
10069020

The product will be ordered from the manufacturer for you. Depending on availability, longer delivery times are also possible. We'll let you know if that's the case. You can of course cancel your delivery at any time free of charge.

Available in 7-21 days

€185.00 1
H&B SPORTRACK - YAMAHA MT-03 2016-
10066656

The product will be ordered from the manufacturer for you. Depending on availability, longer delivery times are also possible. We'll let you know if that's the case. You can of course cancel your delivery at any time free of charge.

Available in 7-21 days

€165.00 1
H&B SPORTRACK - YAMAHA MT-07 2018-
10066657

The item is in stock and will be delivered in 2-5 working days. Note: Stocks are updated online every hour on working days from 7 a.m. to 8 p.m., so there is a good chance that the products are available if they appear online.

Available

€175.00 1
H&B SPORTRACK - YAMAHA MT-07 2021- BLACK
10068725

The product will be ordered from the manufacturer for you. Depending on availability, longer delivery times are also possible. We'll let you know if that's the case. You can of course cancel your delivery at any time free of charge.

Available in 7-21 days

€175.00 1
H&B SPORTRACK - YAMAHA YZF-R1 / M 15-
10026899

The item is in stock and will be delivered in 2-5 working days. Note: Stocks are updated online every hour on working days from 7 a.m. to 8 p.m., so there is a good chance that the products are available if they appear online.

Available

€195.00 1
H&B SPORTRACK - YAMAHA YZF-R3 15-
10026963

The product will be ordered from the manufacturer for you. Depending on availability, longer delivery times are also possible. We'll let you know if that's the case. You can of course cancel your delivery at any time free of charge.

Available in 7-21 days

€175.00 1
H&B SPORTRACK - YZF-R 6 17- BLACK
10029464

The product will be ordered from the manufacturer for you. Depending on availability, longer delivery times are also possible. We'll let you know if that's the case. You can of course cancel your delivery at any time free of charge.

Available in 7-21 days

€185.00 1
H&B SPORTRACK - YZF-R6 09-
10024164

The item is in stock and will be delivered in 2-5 working days. Note: Stocks are updated online every hour on working days from 7 a.m. to 8 p.m., so there is a good chance that the products are available if they appear online.

Available

€185.00 1
H&B SPORTRACK - Z1000 10-

Important notes

When using the sport racks original parts from the pillion seat/cover must be retained.

10024171

The item is in stock and will be delivered in 2-5 working days. Note: Stocks are updated online every hour on working days from 7 a.m. to 8 p.m., so there is a good chance that the products are available if they appear online.

Available

€175.00 1
H&B SPORTRACK - Z1000 14-

Important notes

Due to the riding position, it is not possible to fit a top box or top rack extension

10026991

The item is in stock and will be delivered in 2-5 working days. Note: Stocks are updated online every hour on working days from 7 a.m. to 8 p.m., so there is a good chance that the products are available if they appear online.

Available

€175.00 1
H&B SPORTRACK - Z1000 SX 11-13
10026930

The item is in stock and will be delivered in 2-5 working days. Note: Stocks are updated online every hour on working days from 7 a.m. to 8 p.m., so there is a good chance that the products are available if they appear online.

Available

€185.00 1
H&B SPORTRACK - Z1000 SX 14-
10026957

The product will be ordered from the manufacturer for you. Depending on availability, longer delivery times are also possible. We'll let you know if that's the case. You can of course cancel your delivery at any time free of charge.

Available in 7-21 days

€185.00 1
H&B SPORTRACK - Z1000 SX BJ 2015- BLACK
10027862

The item is in stock and will be delivered in 2-5 working days. Note: Stocks are updated online every hour on working days from 7 a.m. to 8 p.m., so there is a good chance that the products are available if they appear online.

Available

€185.00 1
H&B SPORTRACK - Z750/Z750R 07-
10026985

The item is in stock and will be delivered in 2-5 working days. Note: Stocks are updated online every hour on working days from 7 a.m. to 8 p.m., so there is a good chance that the products are available if they appear online.

Available

€185.00 1
H&B SPORTRACK - Z750R 11- / Z1000 08-09
10024167

The item is in stock and will be delivered in 2-5 working days. Note: Stocks are updated online every hour on working days from 7 a.m. to 8 p.m., so there is a good chance that the products are available if they appear online.

Available

€185.00 1
H&B SPORTRACK - Z800/E-VERSION 13-
10026955

The item is in stock and will be delivered in 2-5 working days. Note: Stocks are updated online every hour on working days from 7 a.m. to 8 p.m., so there is a good chance that the products are available if they appear online.

Available

€185.00 1
H&B SPORTRACK - ZX-10R 09-10

Important notes

When using the sport racks original parts from the pillion seat/cover must be retained.

10024166

The item is in stock and will be delivered in 2-5 working days. Note: Stocks are updated online every hour on working days from 7 a.m. to 8 p.m., so there is a good chance that the products are available if they appear online.

Available

€175.00 1
H&B SPORTRACK - ZX-10R 11-
10026921

The product will be ordered from the manufacturer for you. Depending on availability, longer delivery times are also possible. We'll let you know if that's the case. You can of course cancel your delivery at any time free of charge.

Available in 7-21 days

€185.00 1
H&B SPORTRACK - ZX-6R 09-11

Important notes

When using the sport racks original parts from the pillion seat/cover must be retained.

10024165

The product will be ordered from the manufacturer for you. Depending on availability, longer delivery times are also possible. We'll let you know if that's the case. You can of course cancel your delivery at any time free of charge.

Available in 7-21 days

€175.00 1
H+B SPORT-RACK LOCK-IT - SPEED TRIPLE 1050

Important notes

Thanks to the Lock-it screw bolting, the sportrackplate can easily be dismantled incl. the holding plates. Then the pillion seat is usable again.

10026927

The item is in stock and will be delivered in 2-5 working days. Note: Stocks are updated online every hour on working days from 7 a.m. to 8 p.m., so there is a good chance that the products are available if they appear online.

Available

€215.00 1
H+B SPORT-RACK LOCK-IT - STREET TRIPLE 675

Important notes

Thanks to the Lock-it screw bolting, the sportrackplate can easily be dismantled incl. the holding plates. Then the pillion seat is usable again.

10026925

The product will be ordered from the manufacturer for you. Depending on availability, longer delivery times are also possible. We'll let you know if that's the case. You can of course cancel your delivery at any time free of charge.

Available in 7-21 days

€200.00 1
Issue 16-2018
"Motorrad" magazine tested various accessories for the Honda Fireblade in its 16-2018 issue and awarded the Hepco & Becker Sport Rack a PRACTICAL RECOMMENDATION in conjunction with Royster Rear Bag. The following features were given special mention:

- Tail bag and rack both click conveniently into place
- Rear Bag is finely made
- Handy tie-down eyelets on the rack