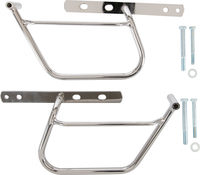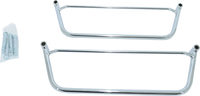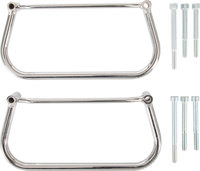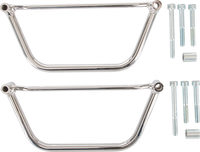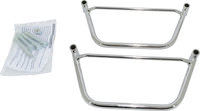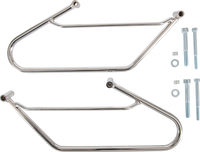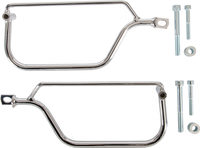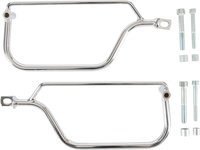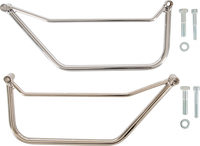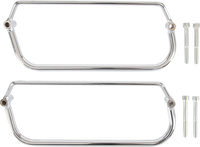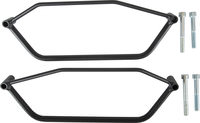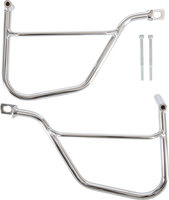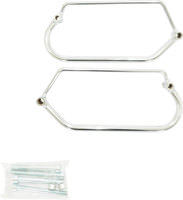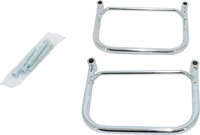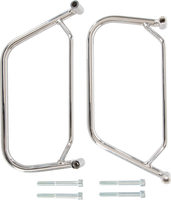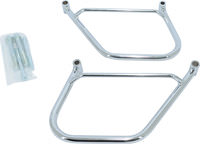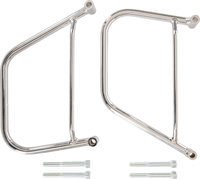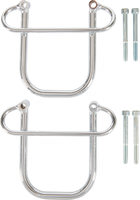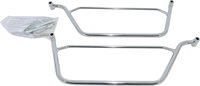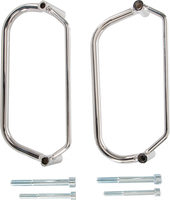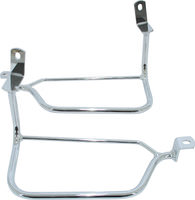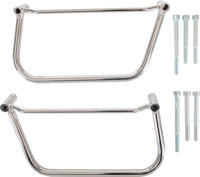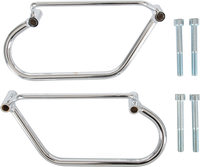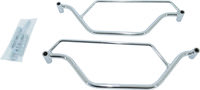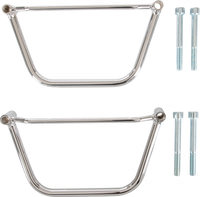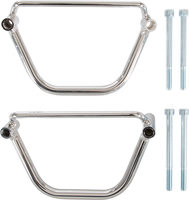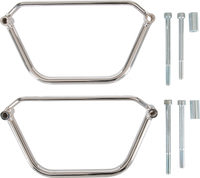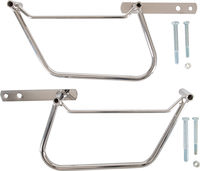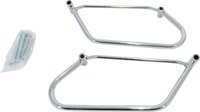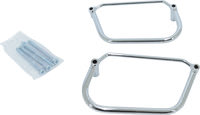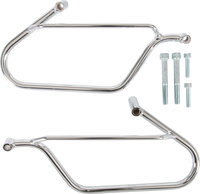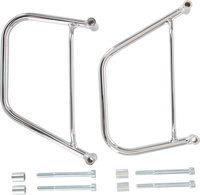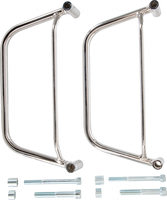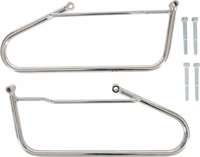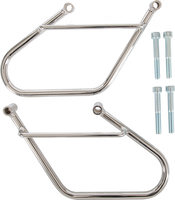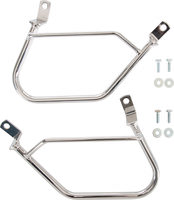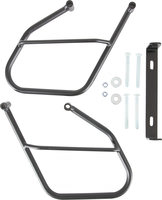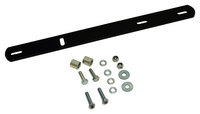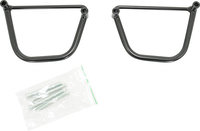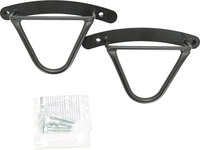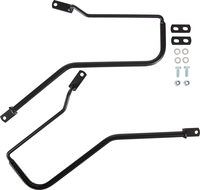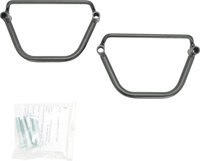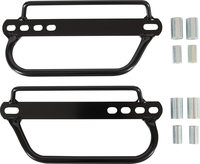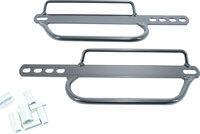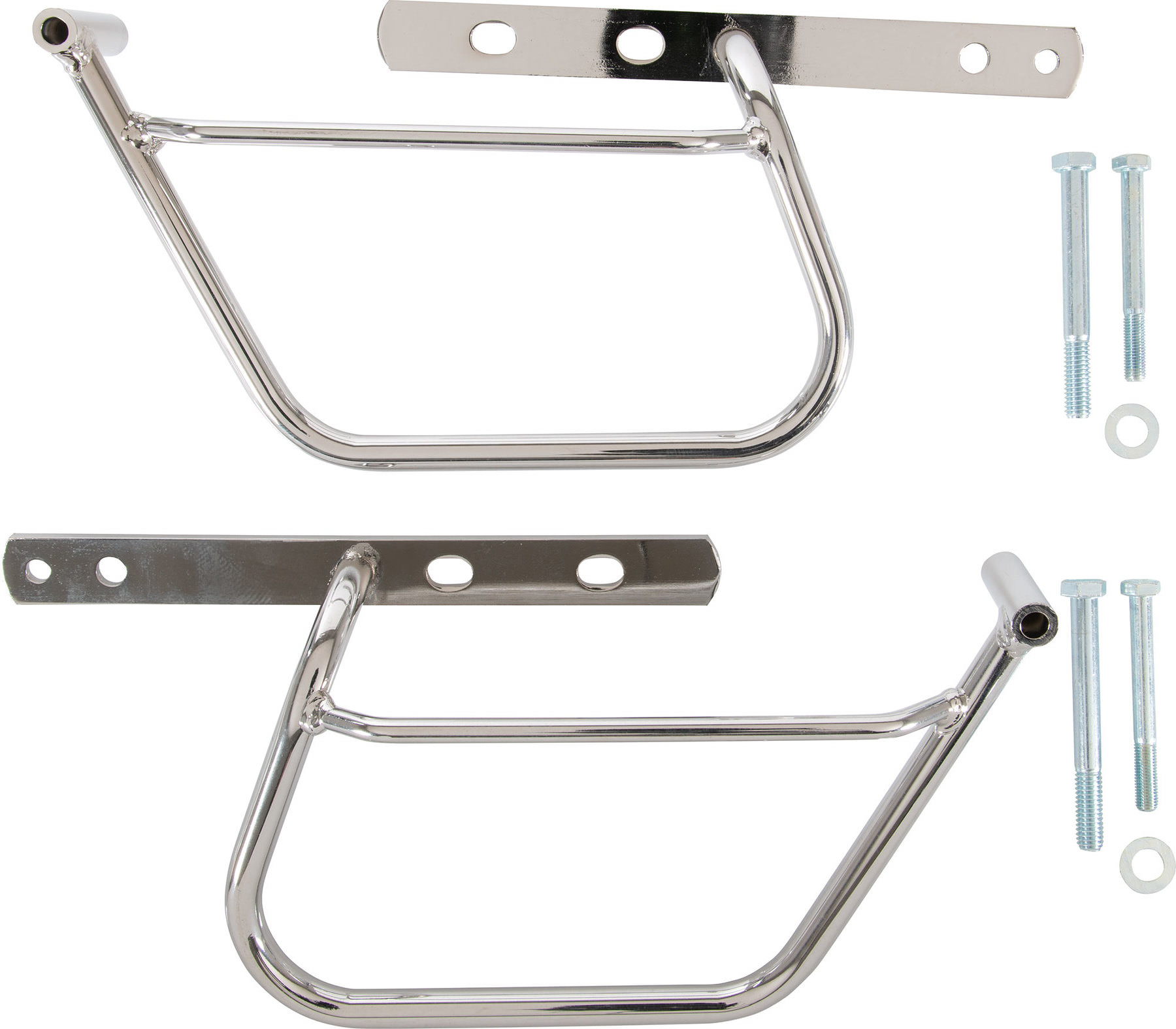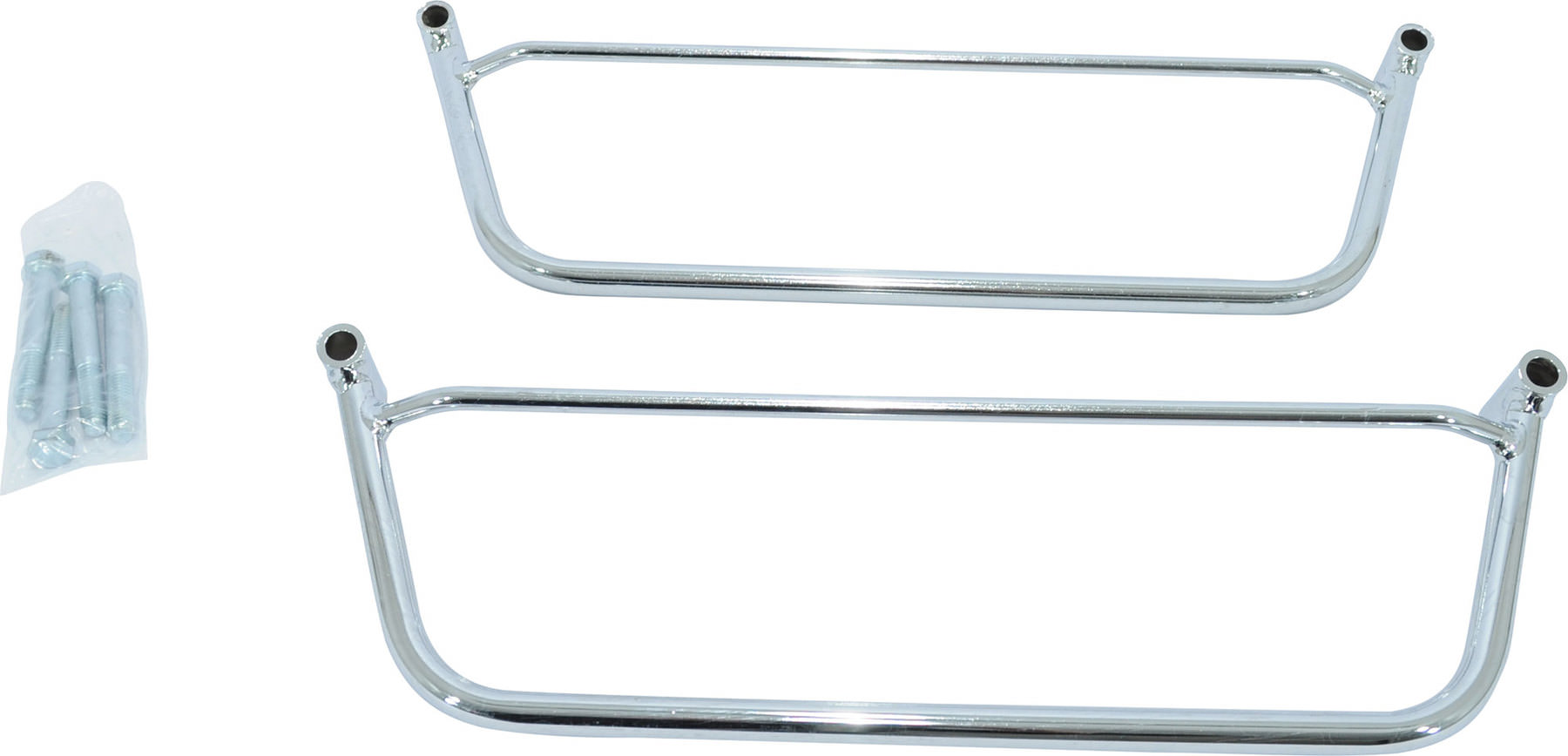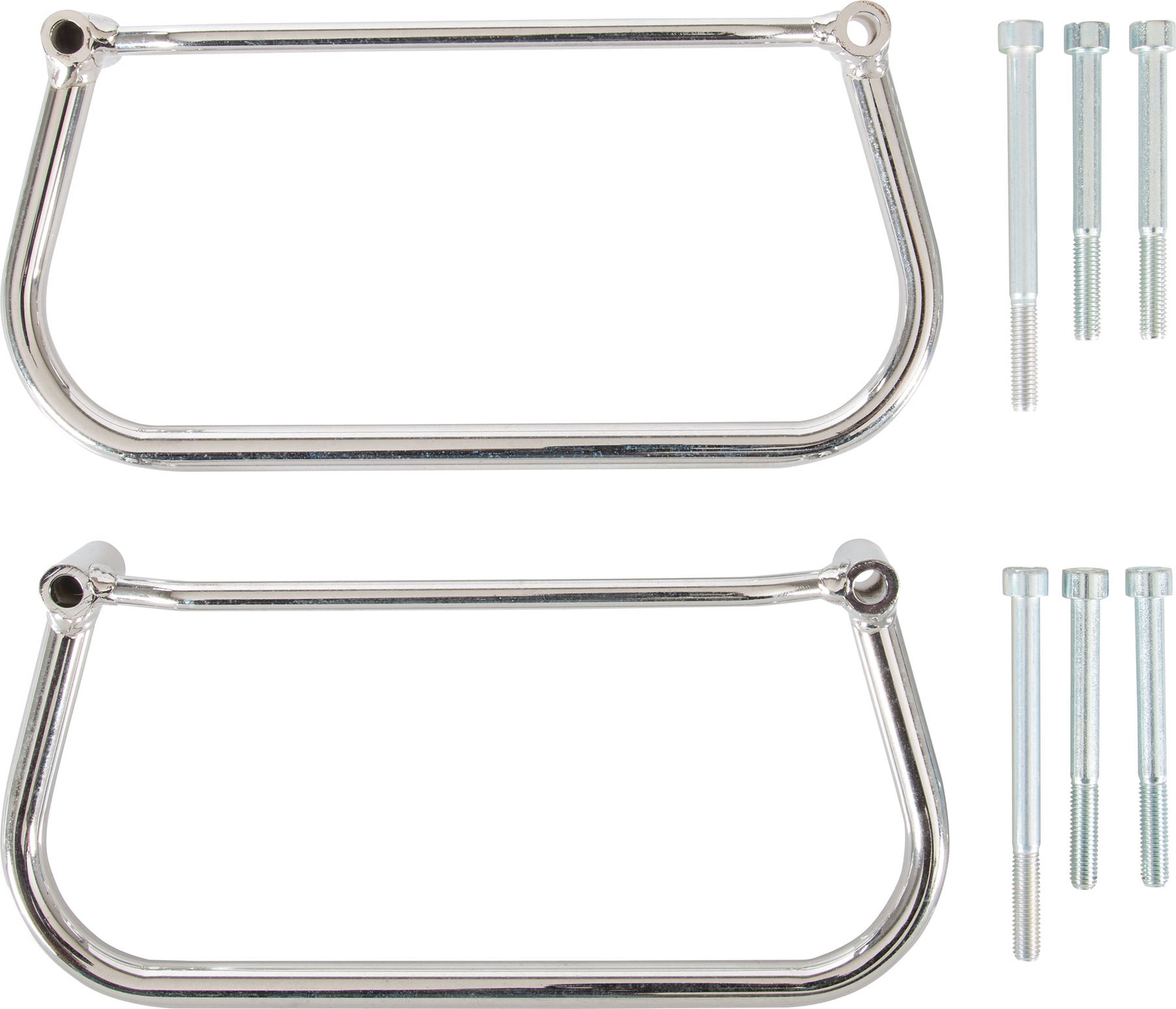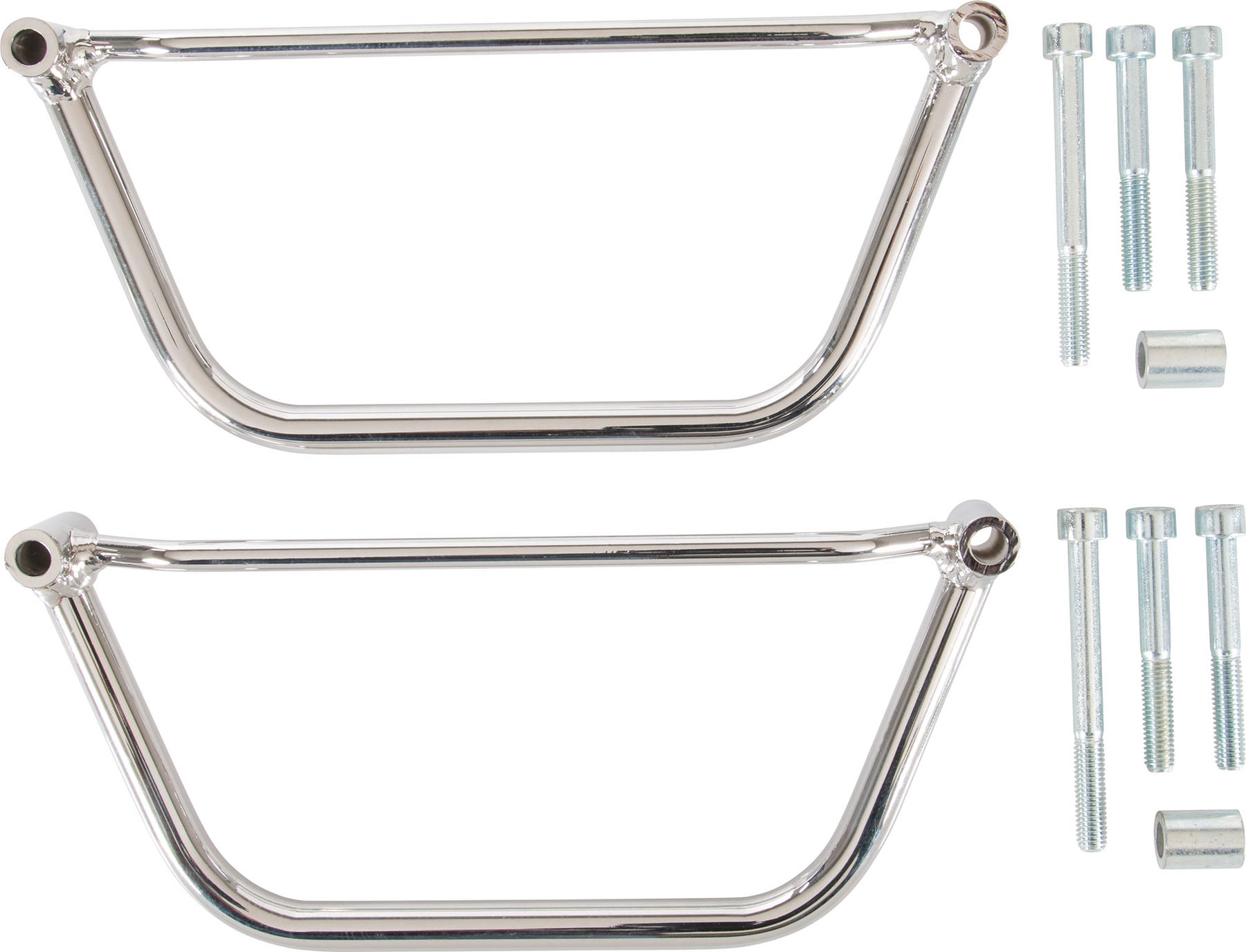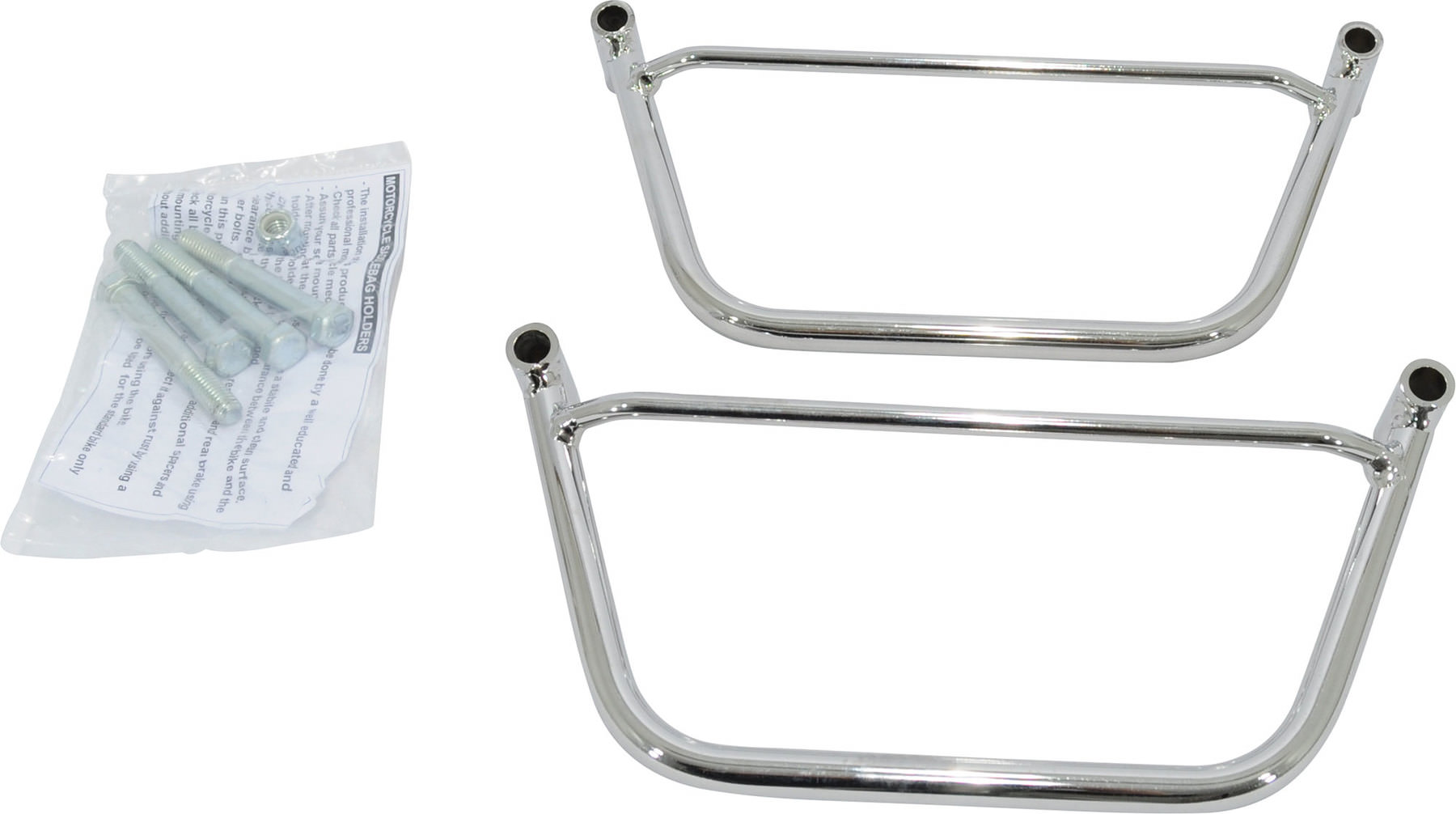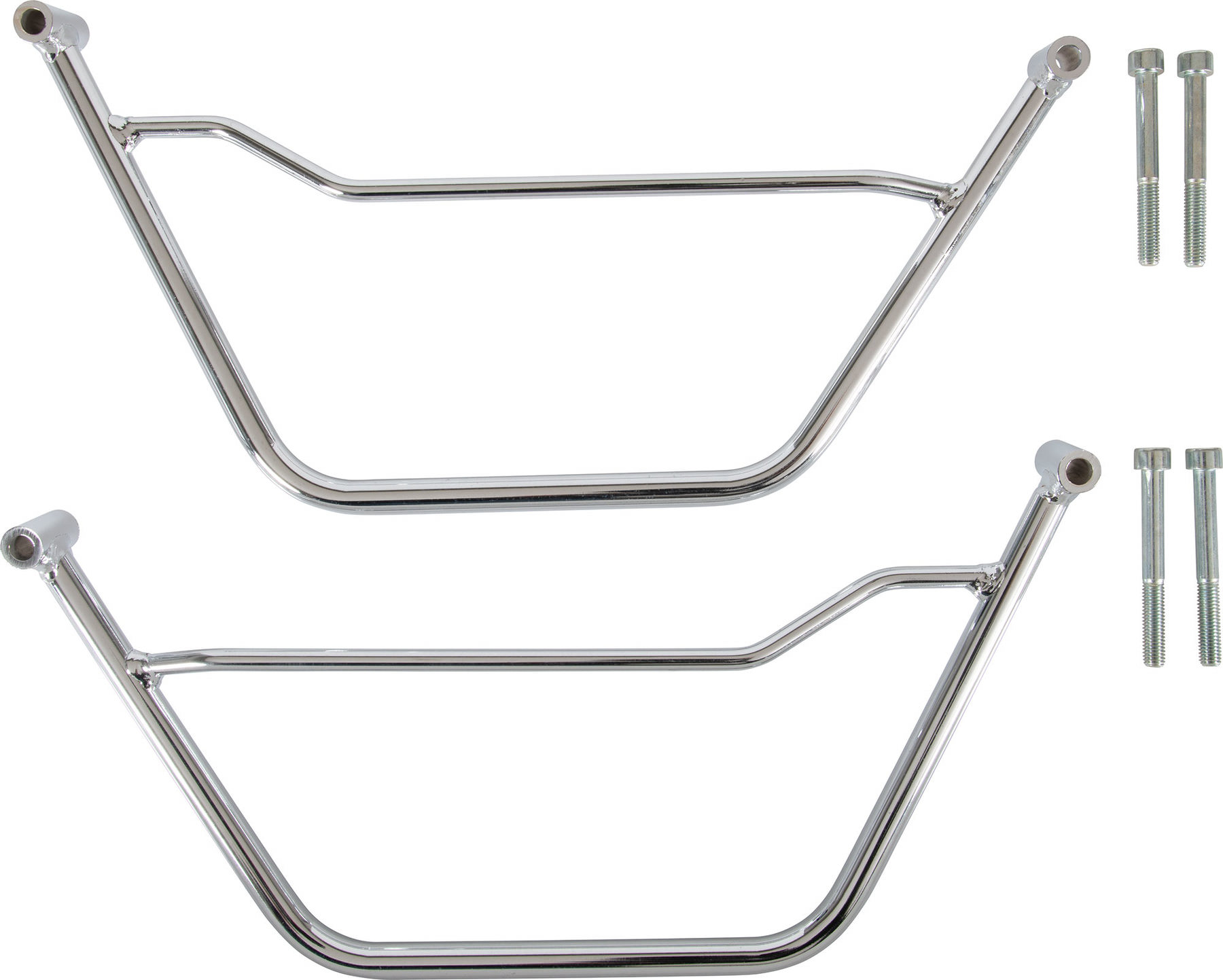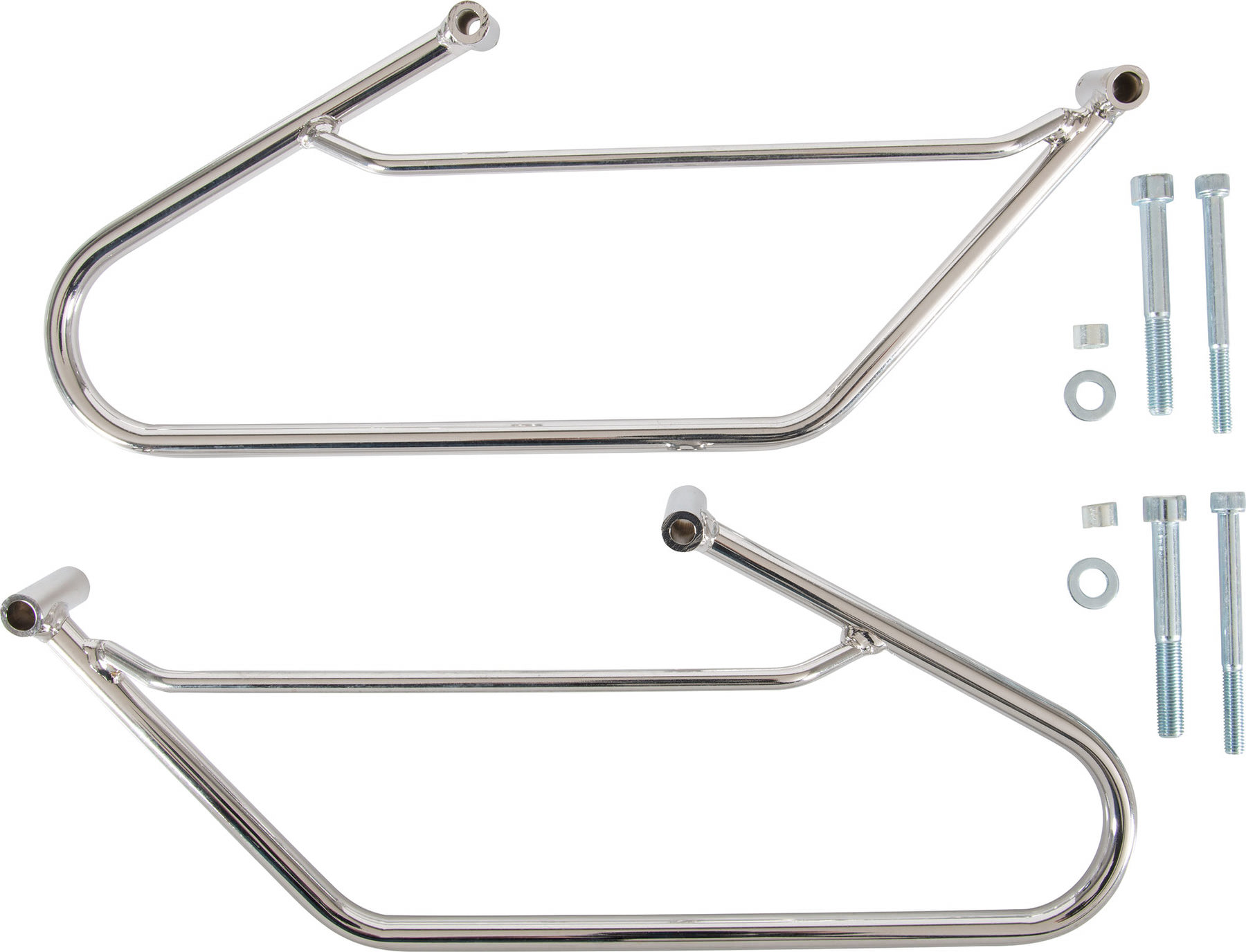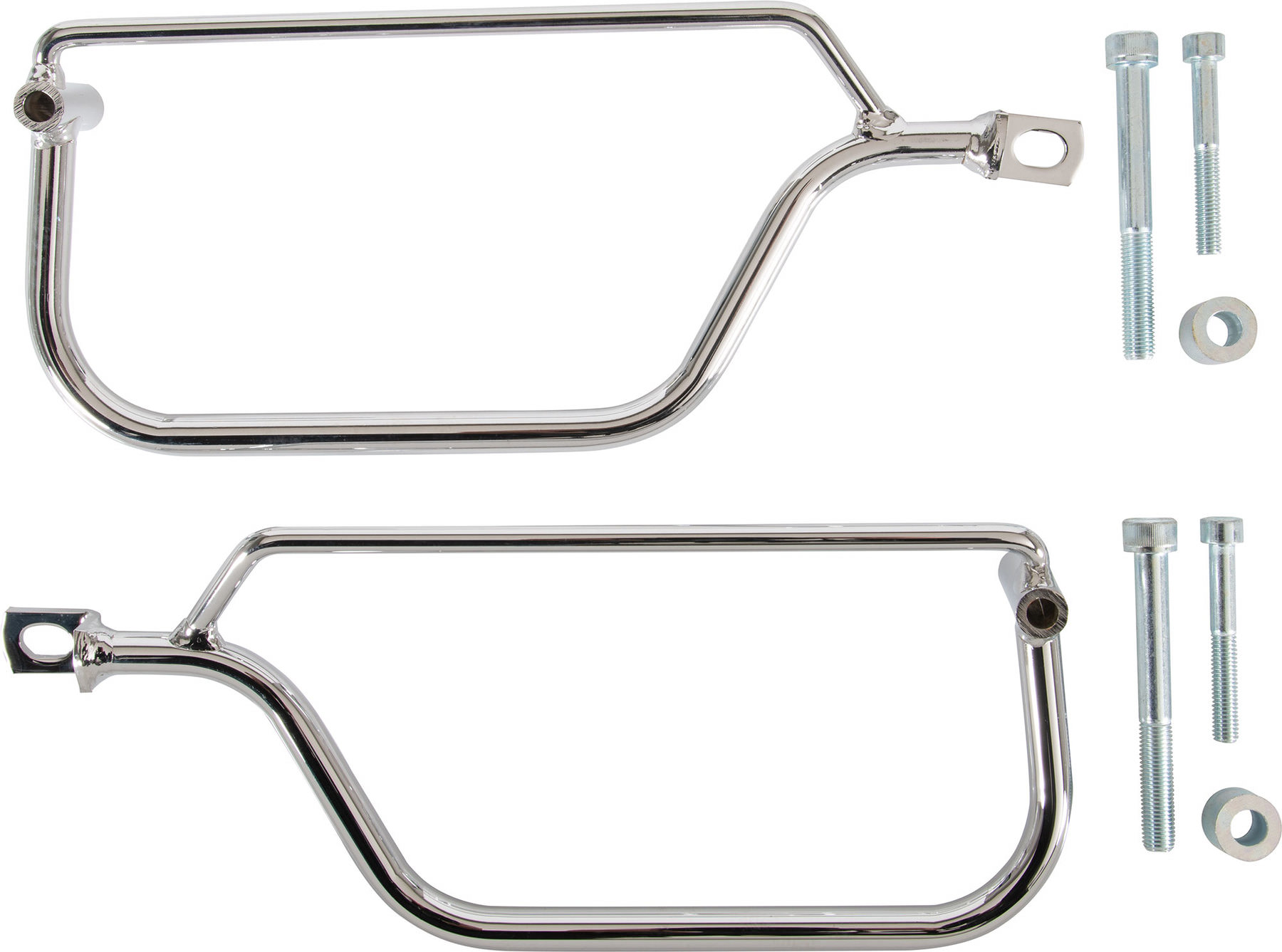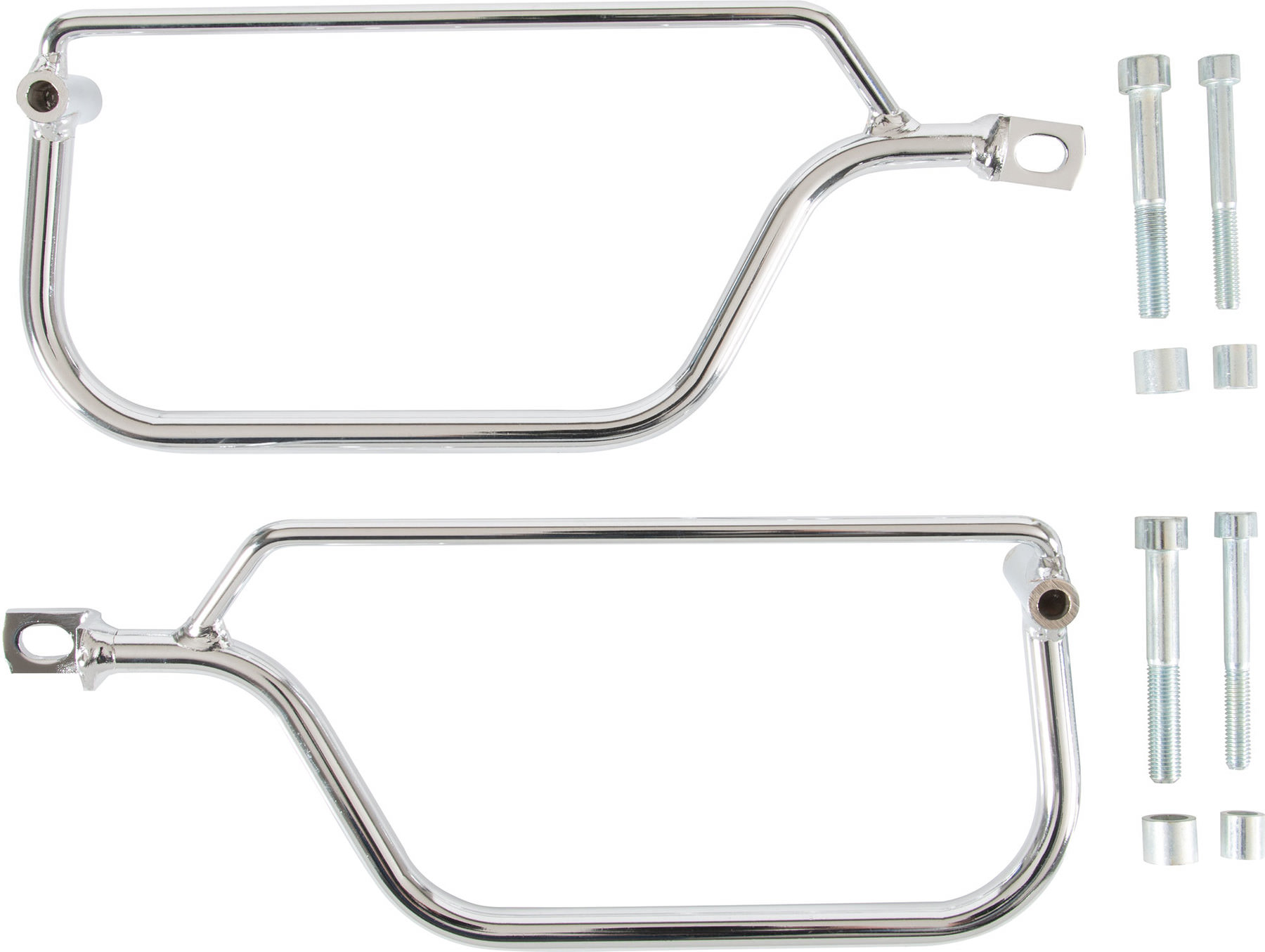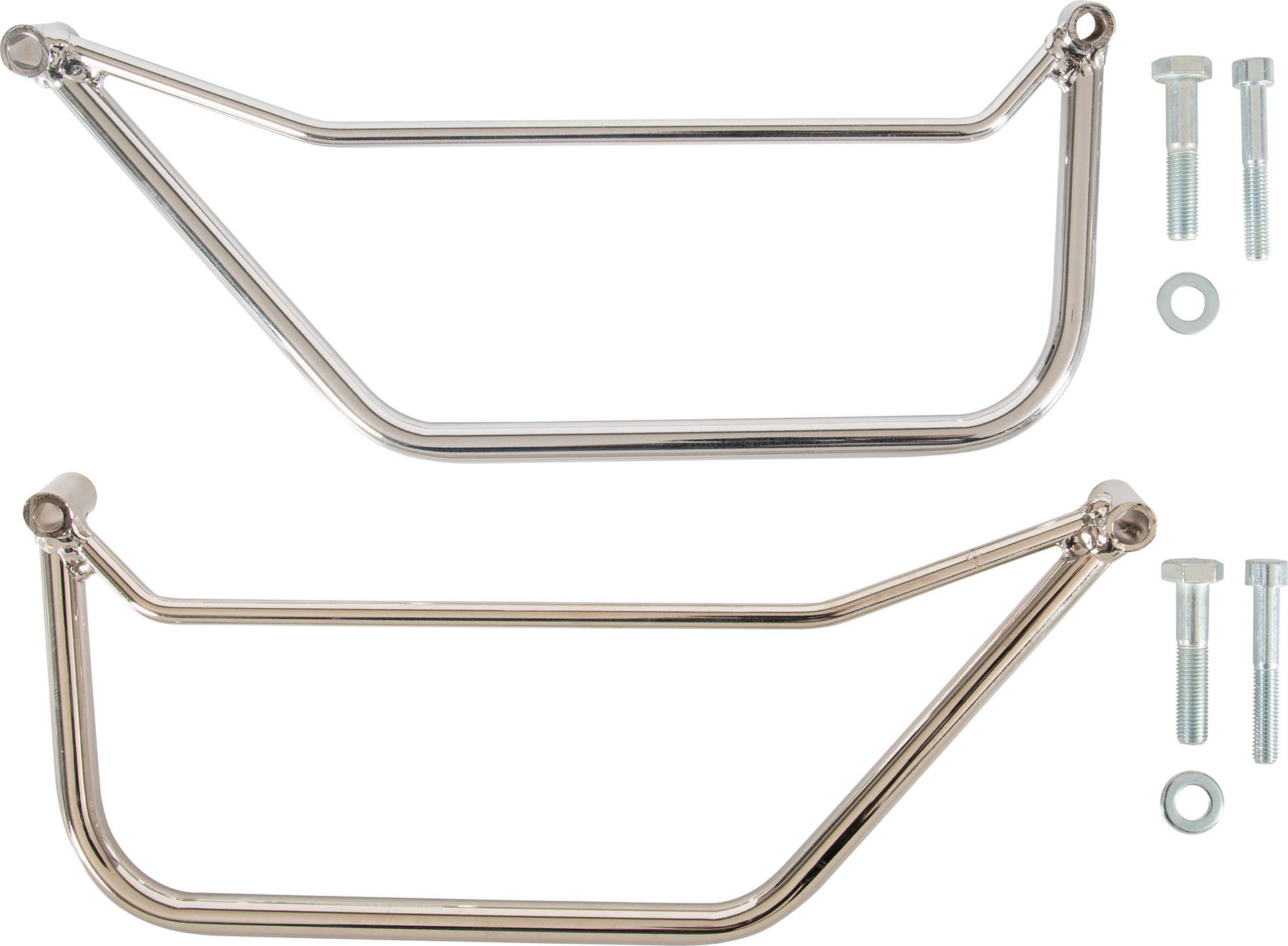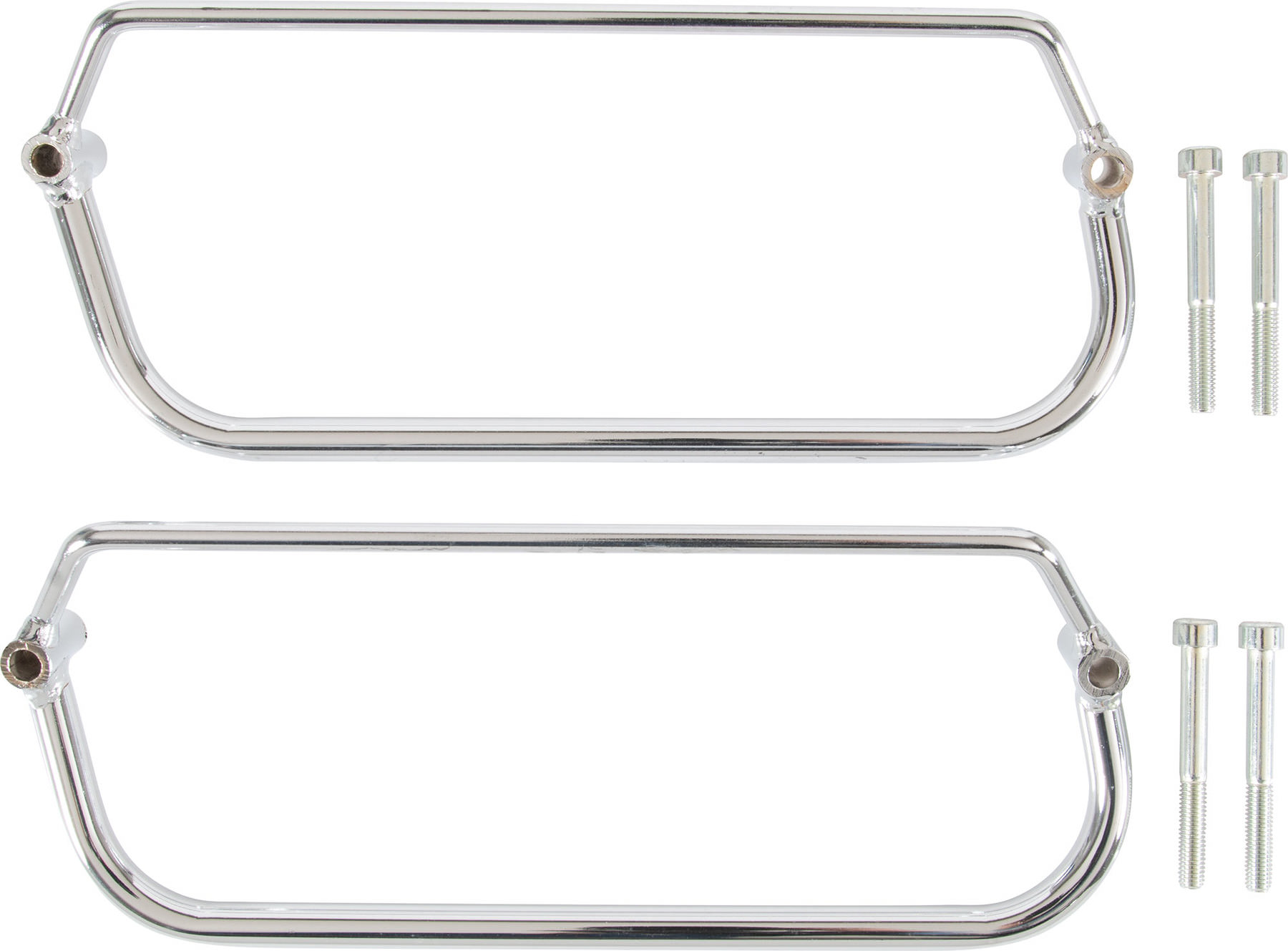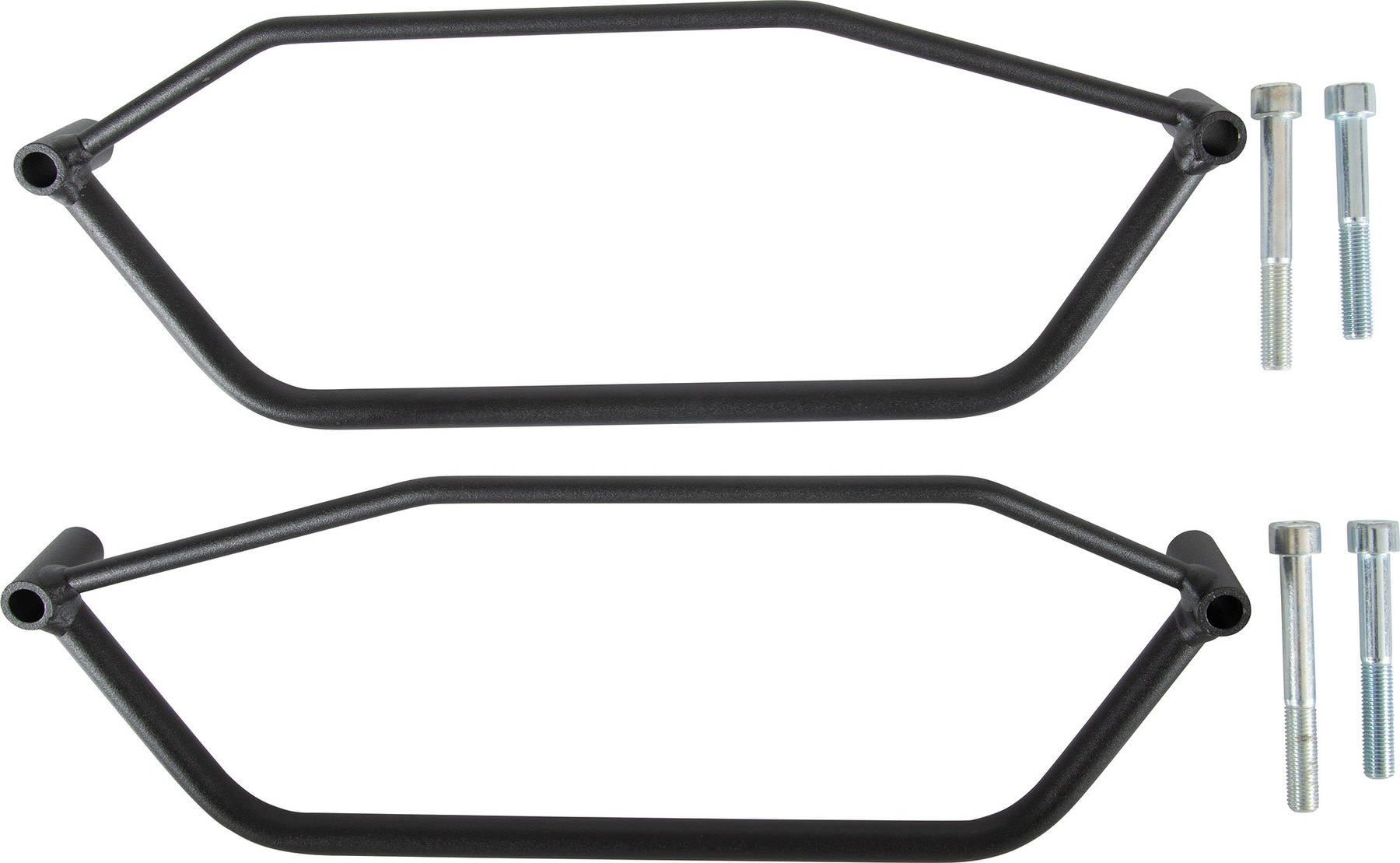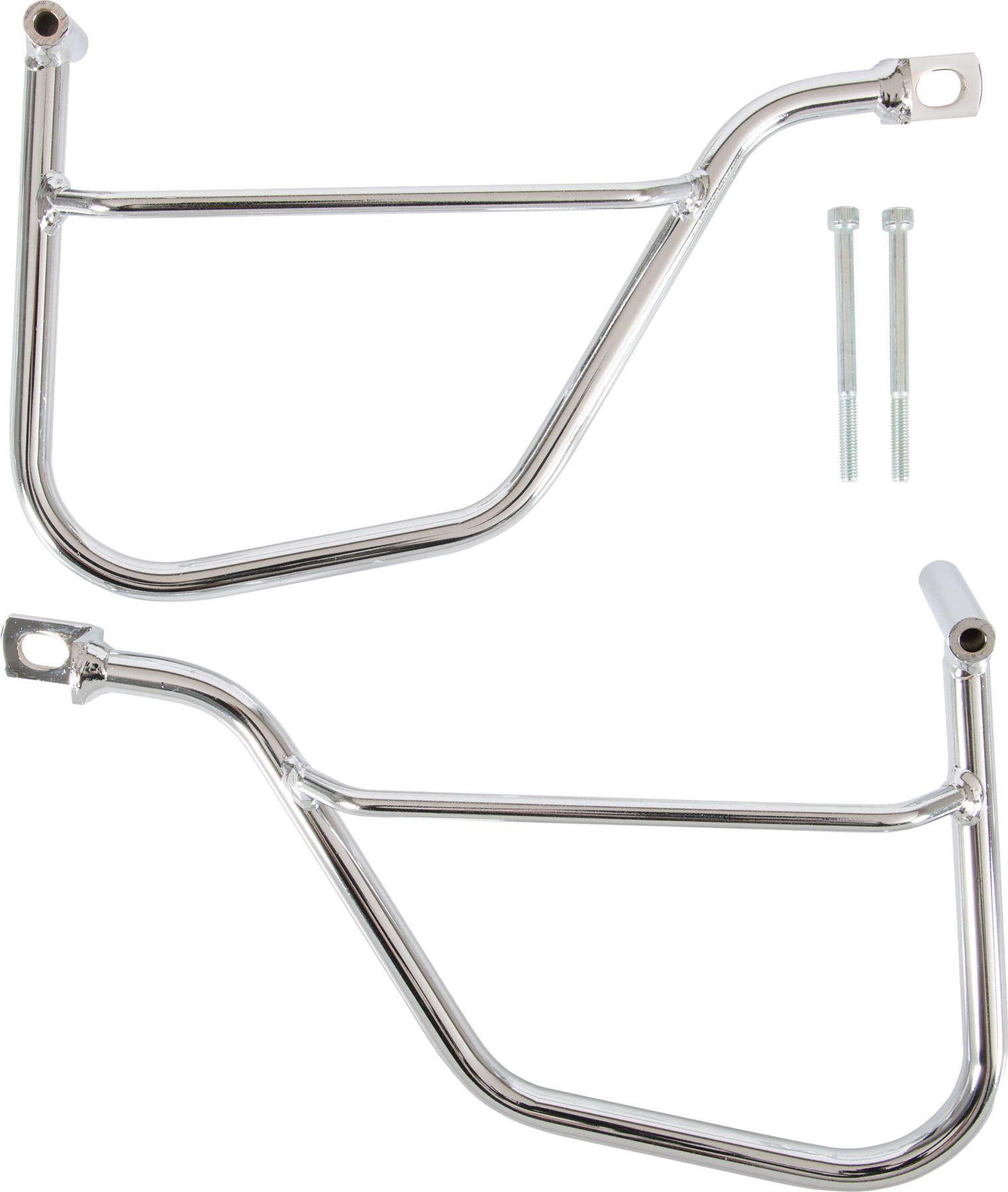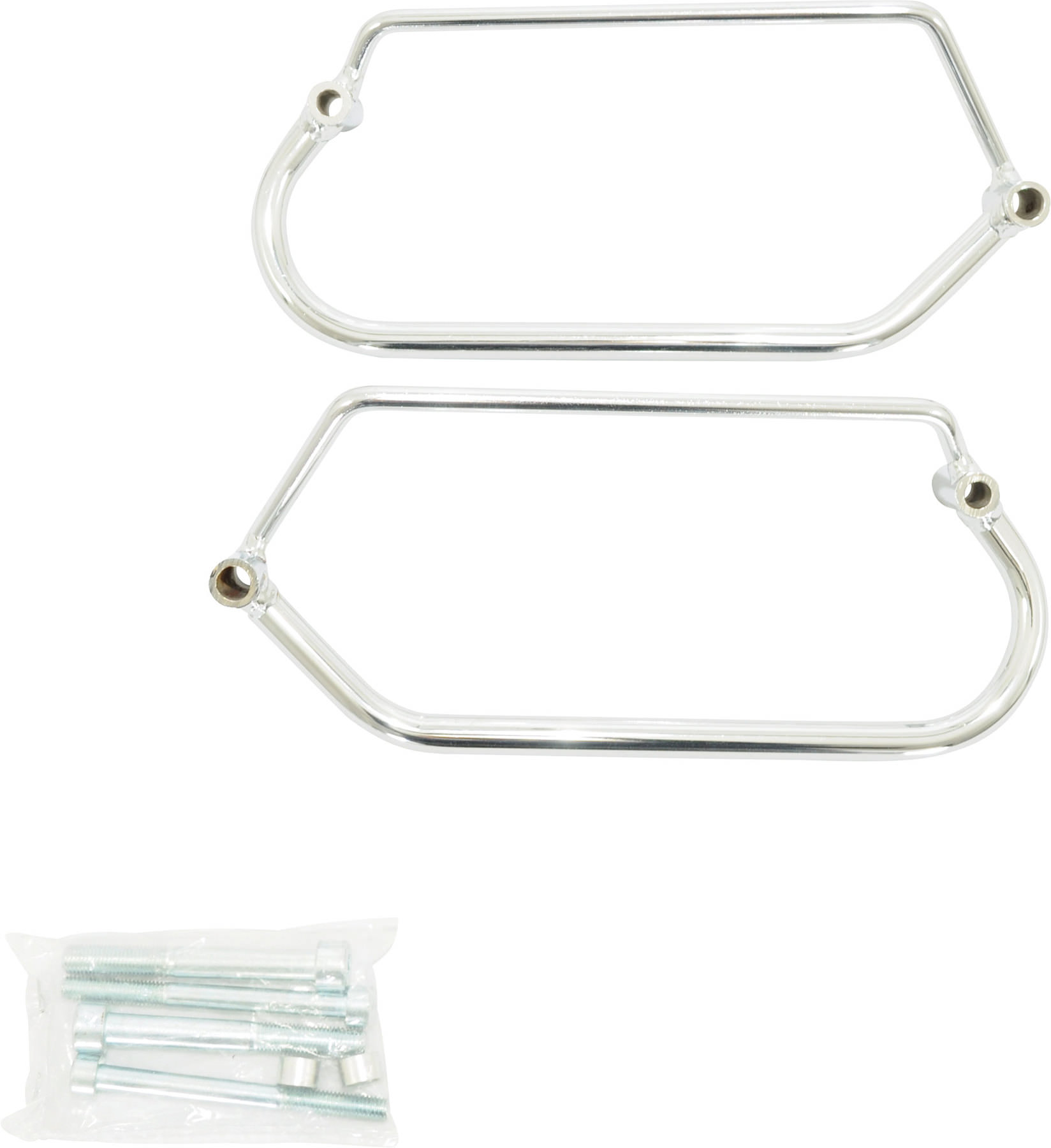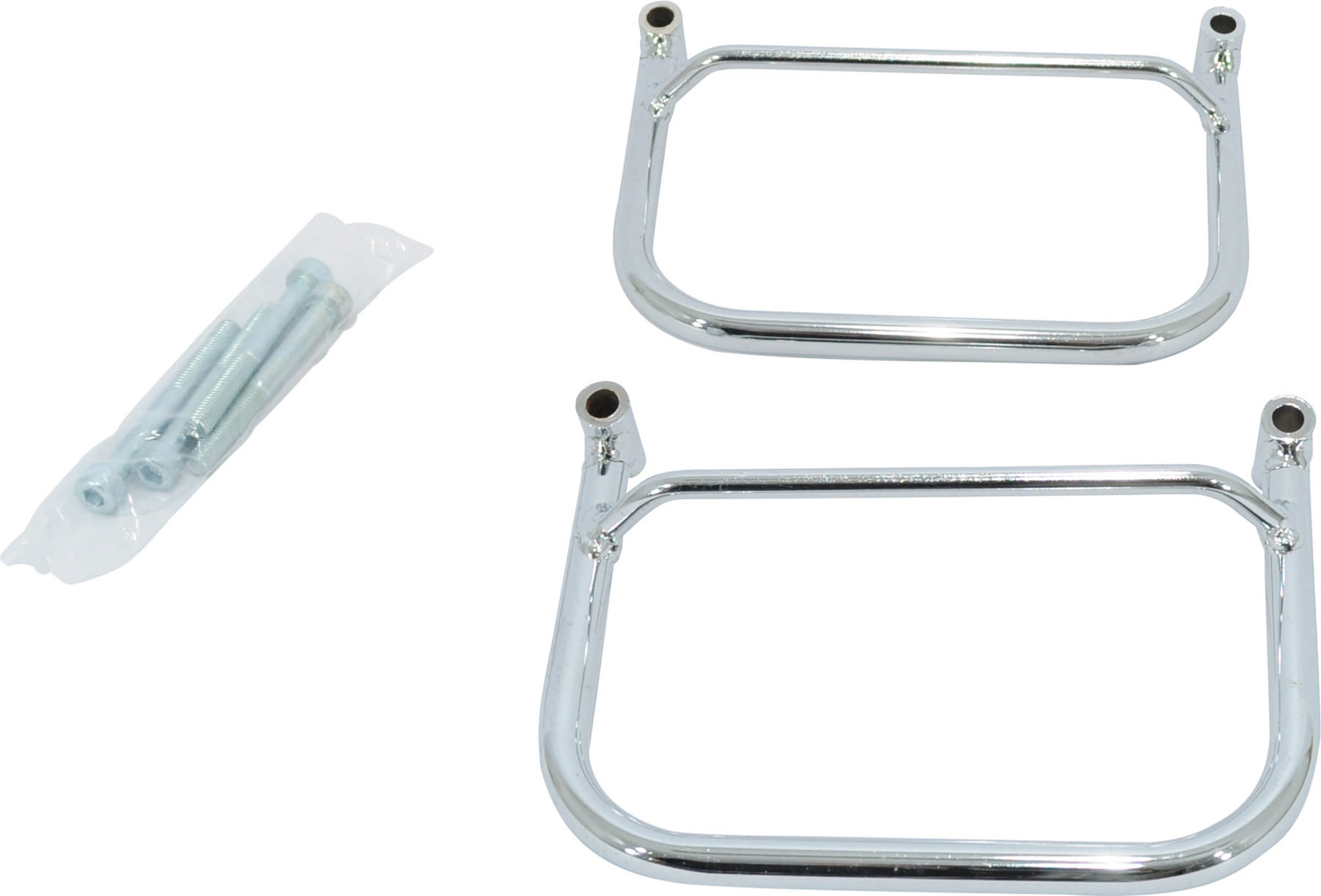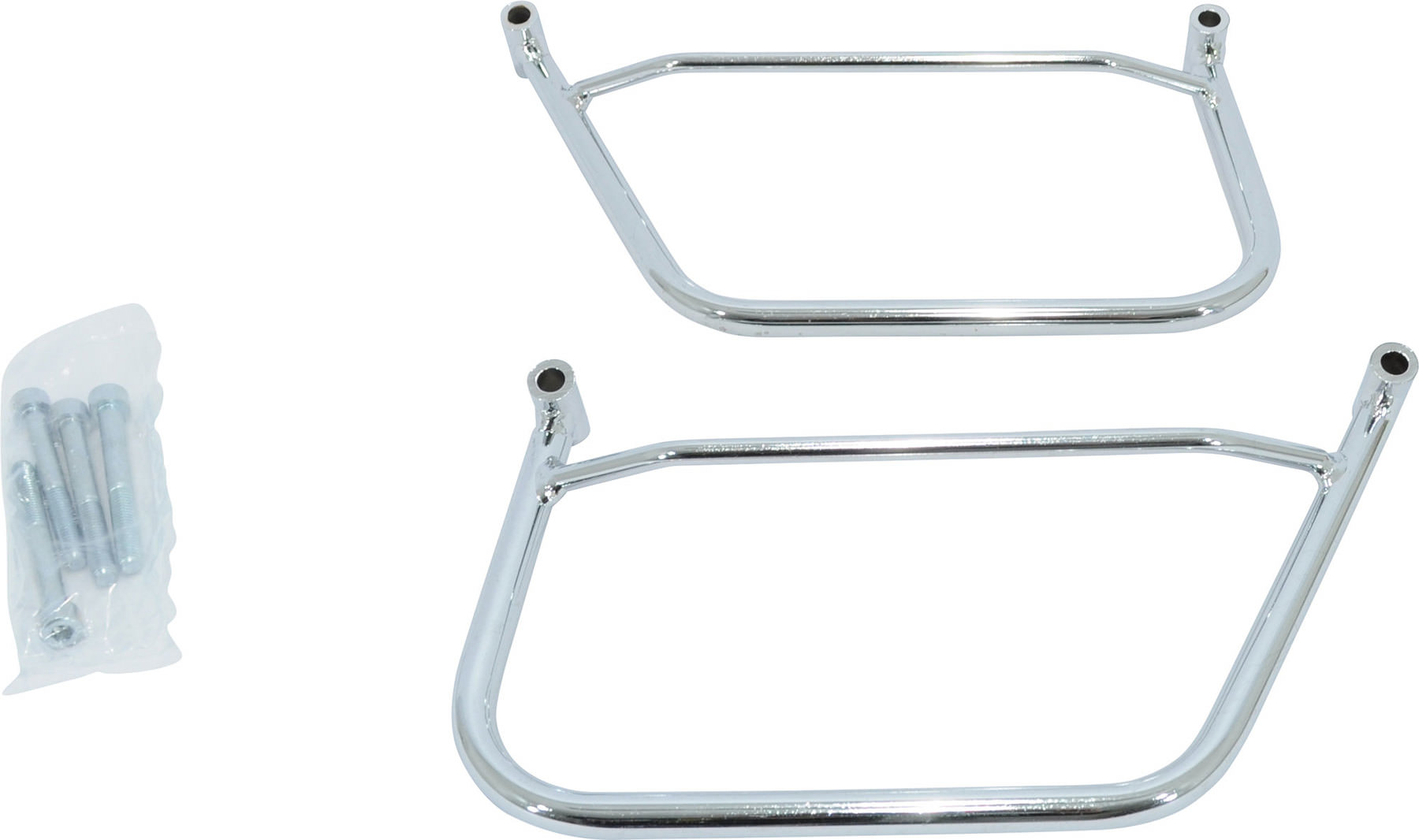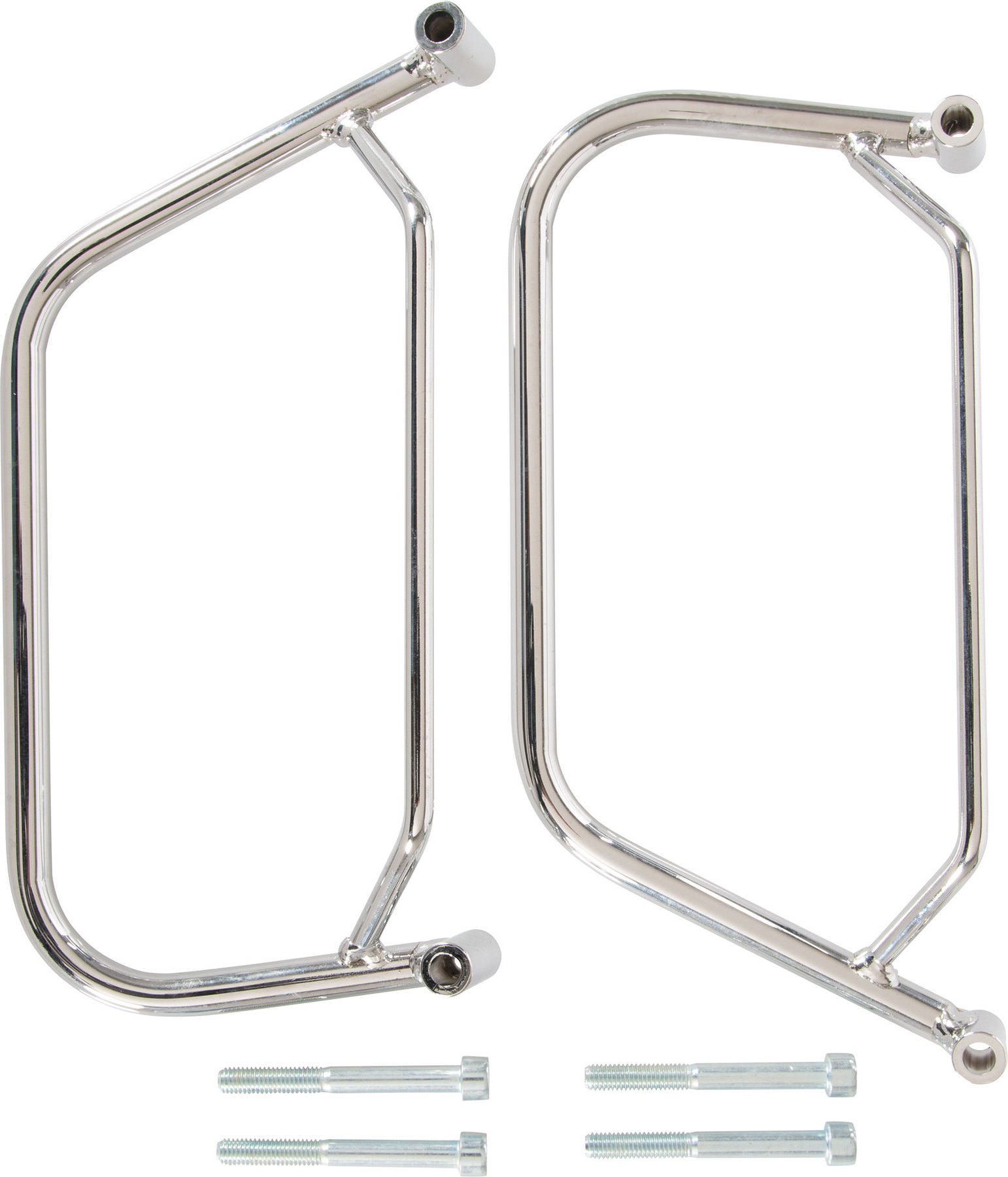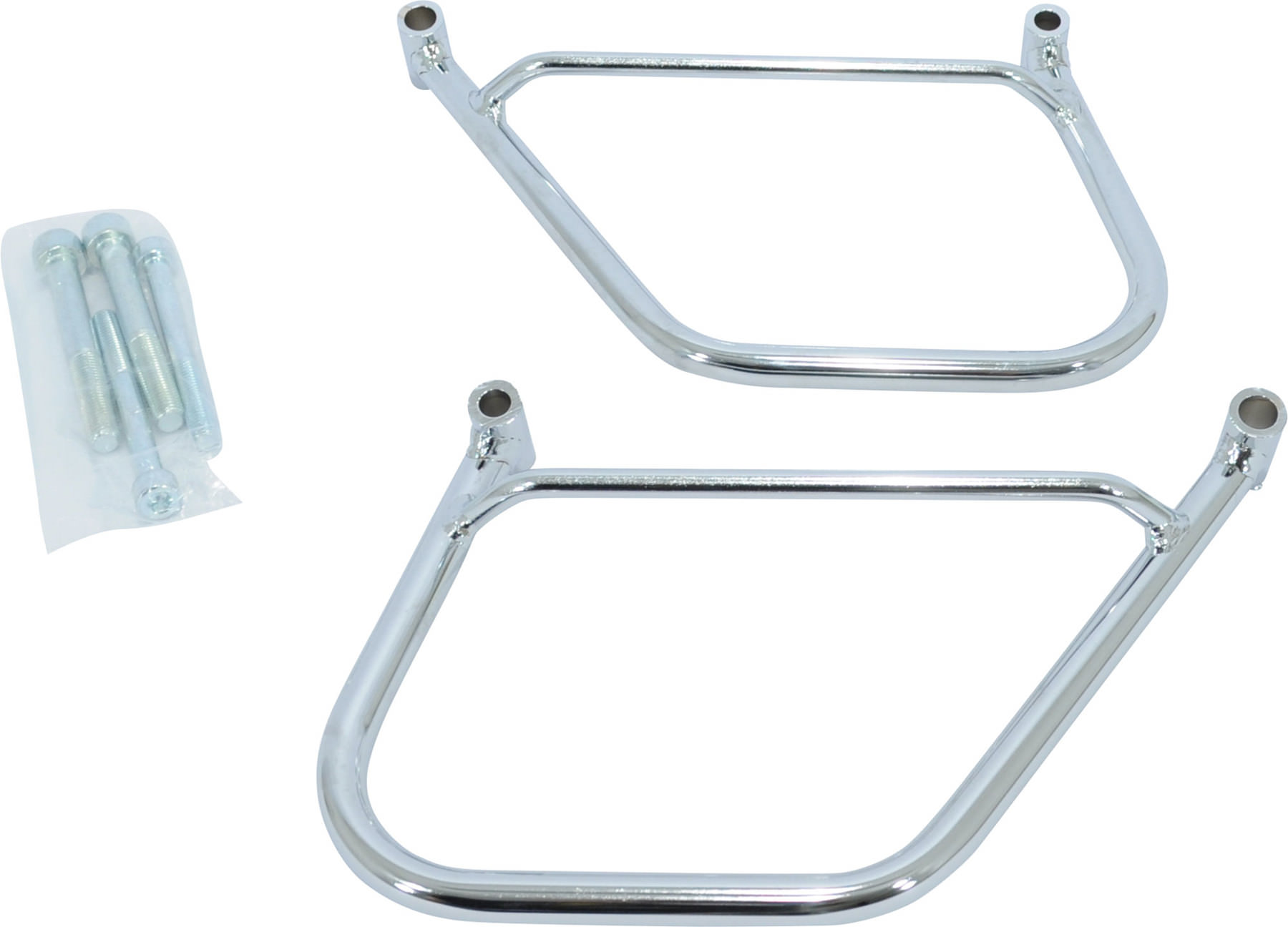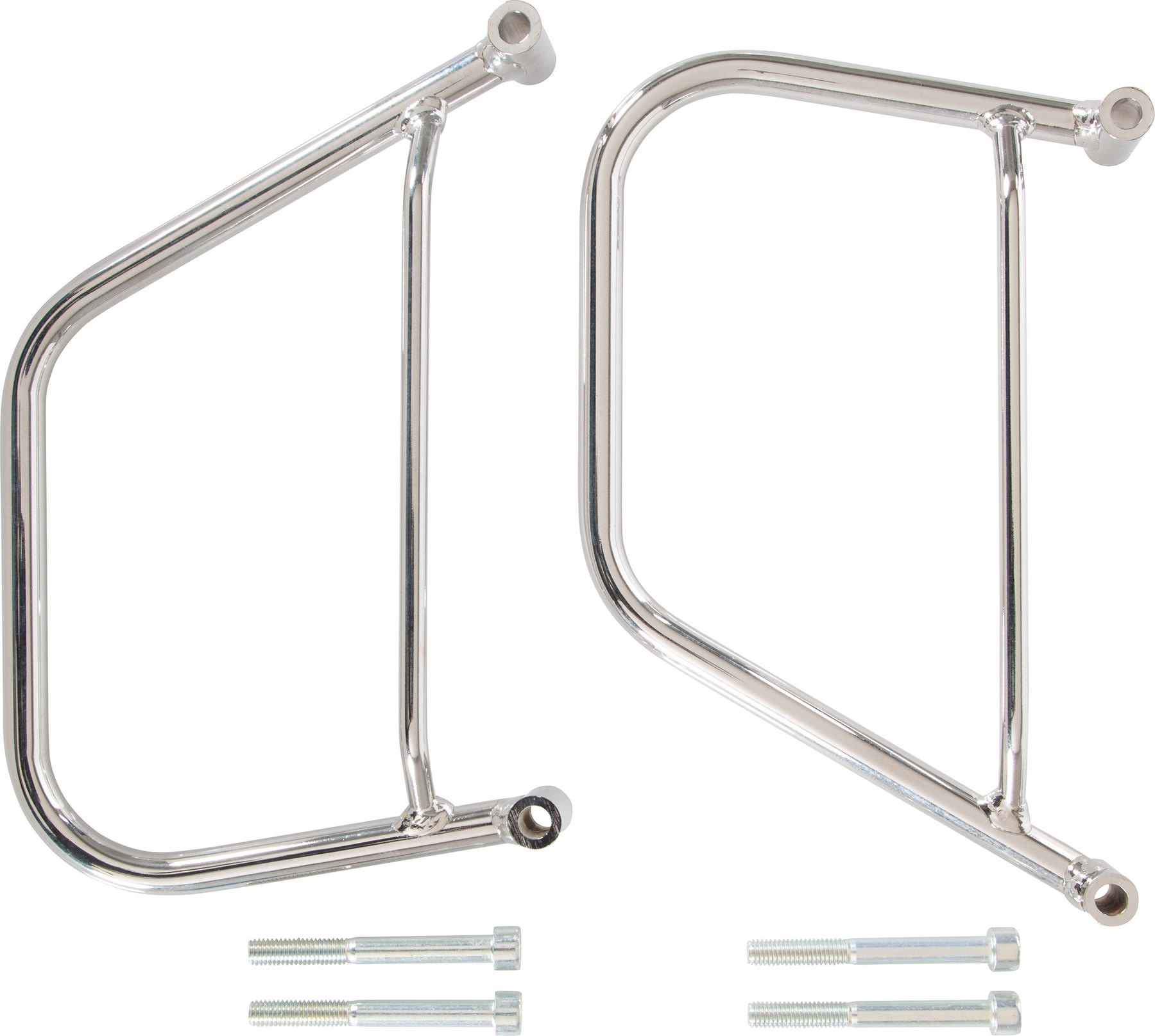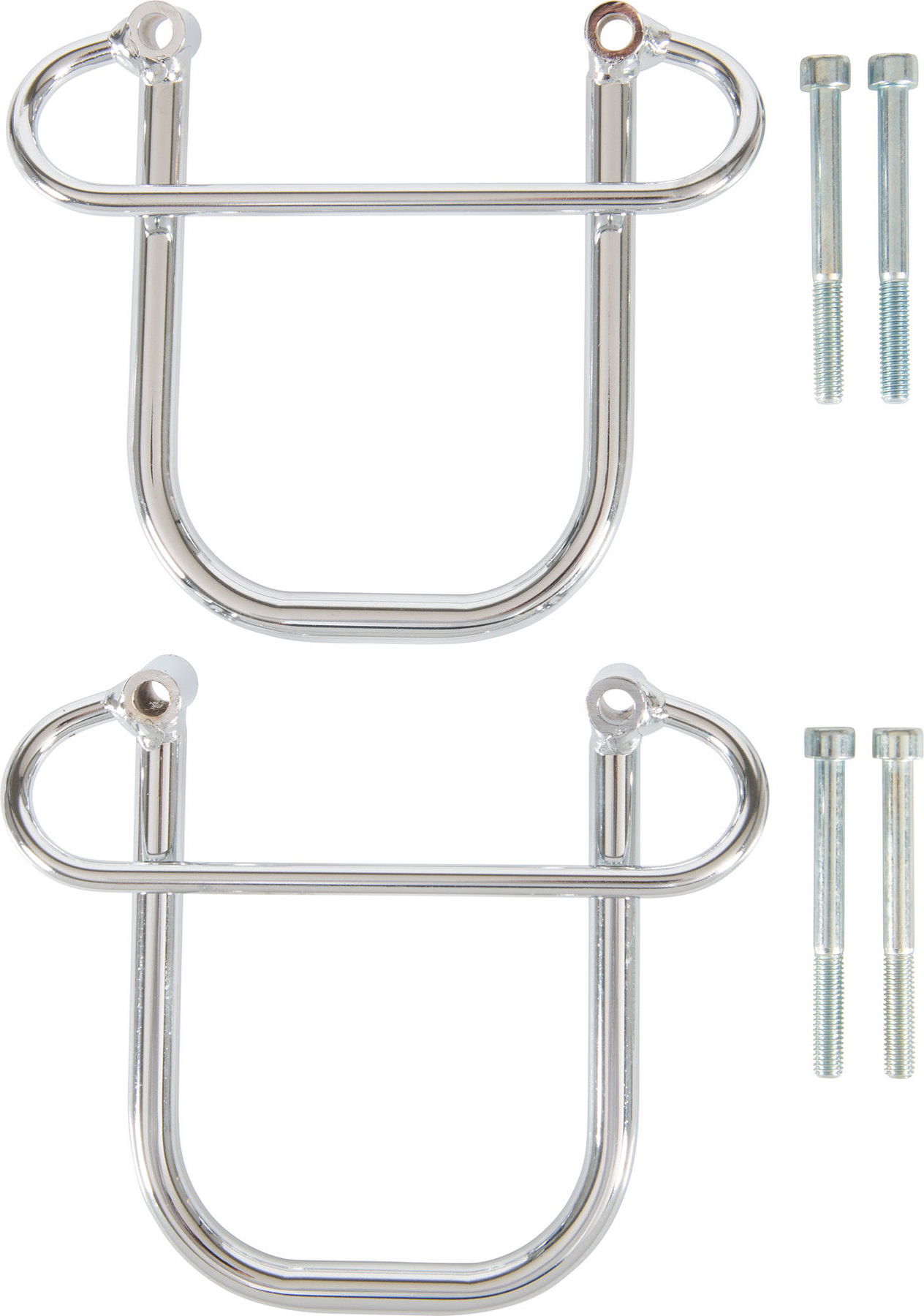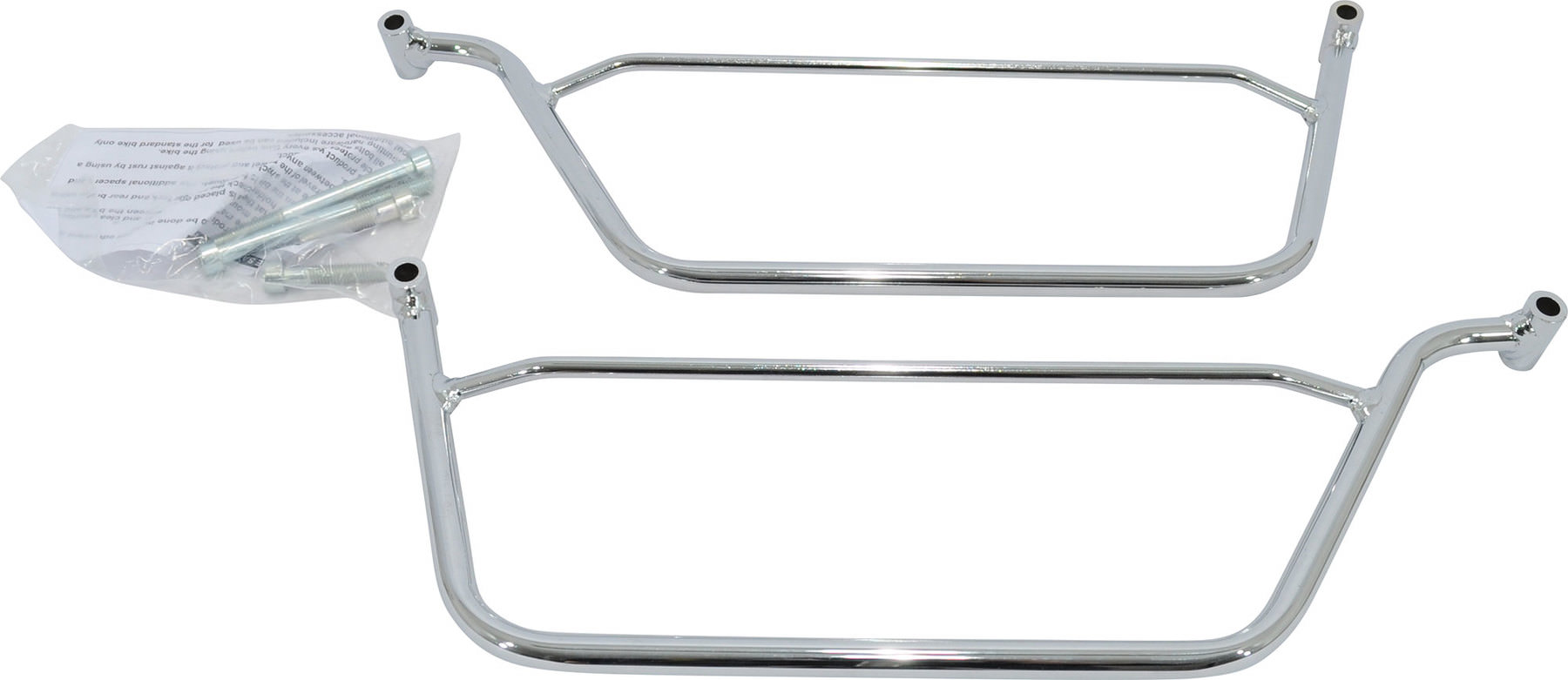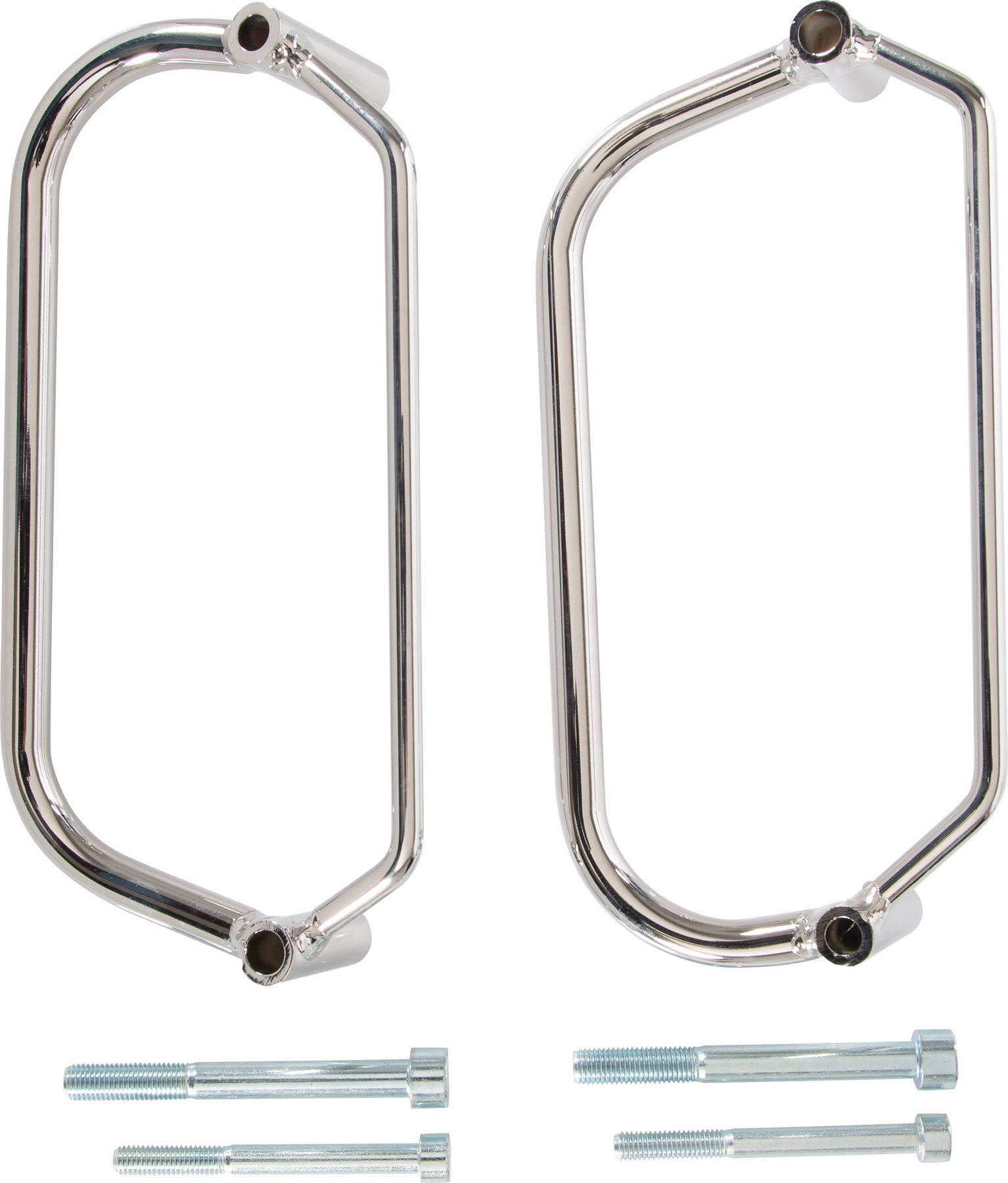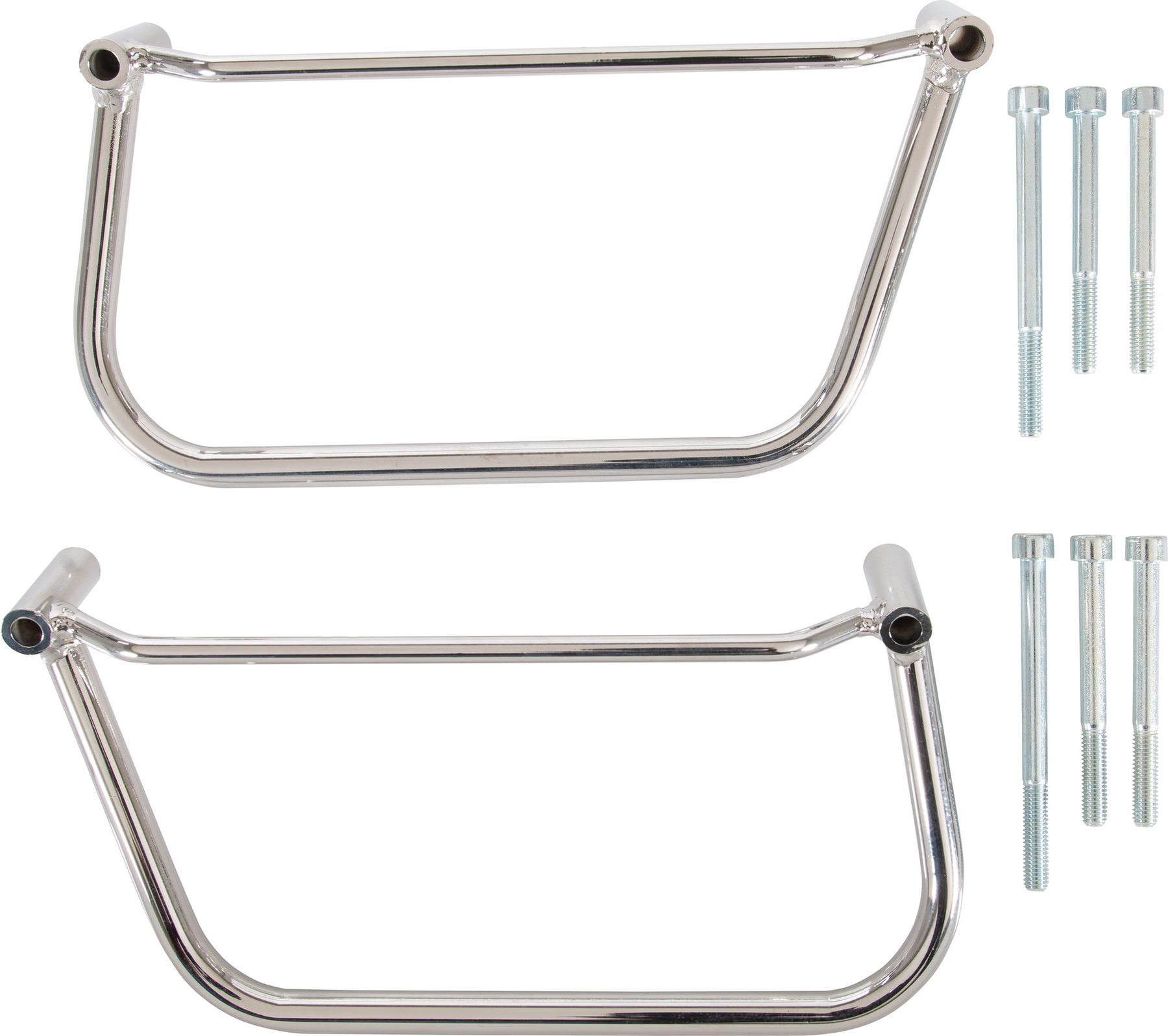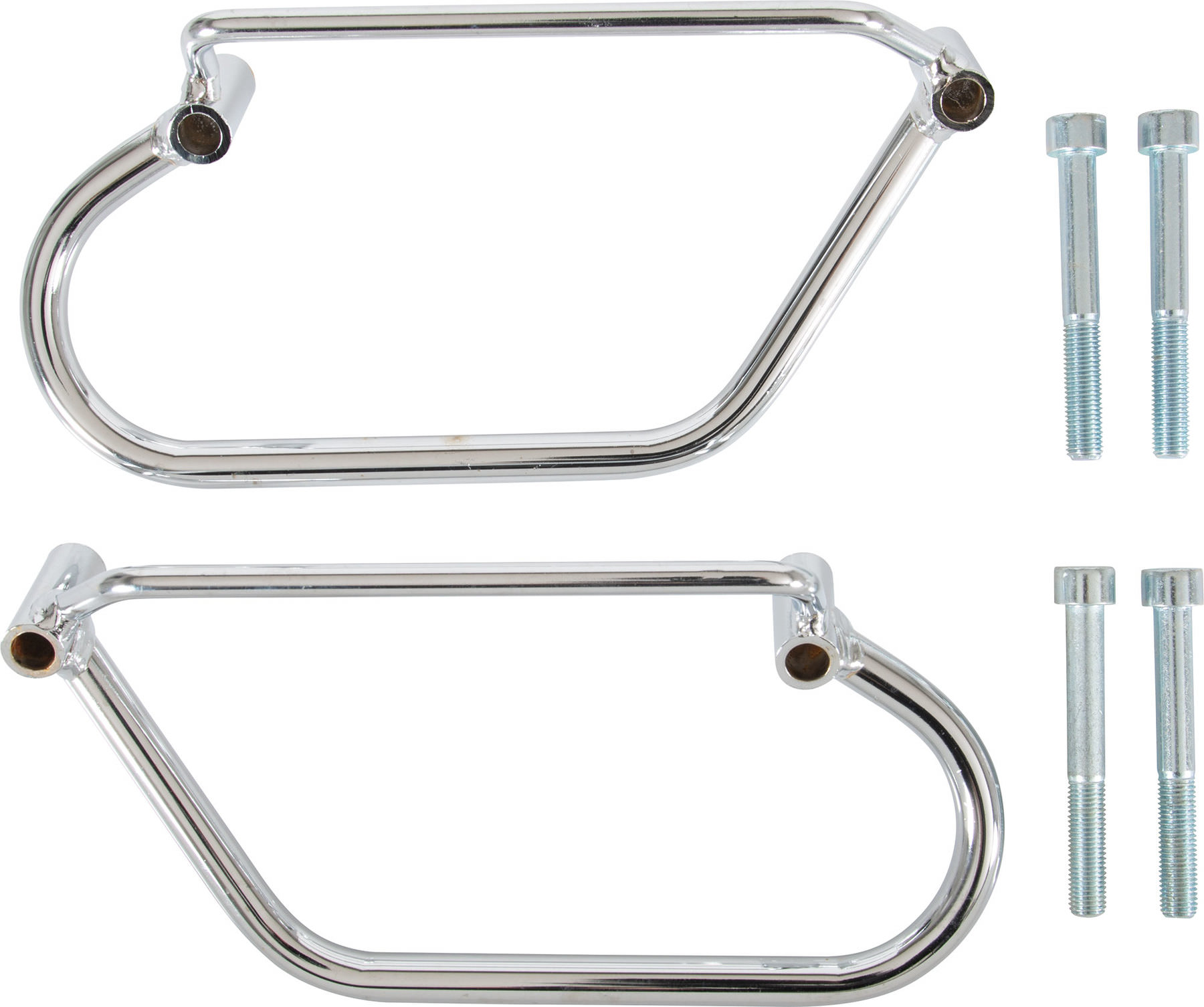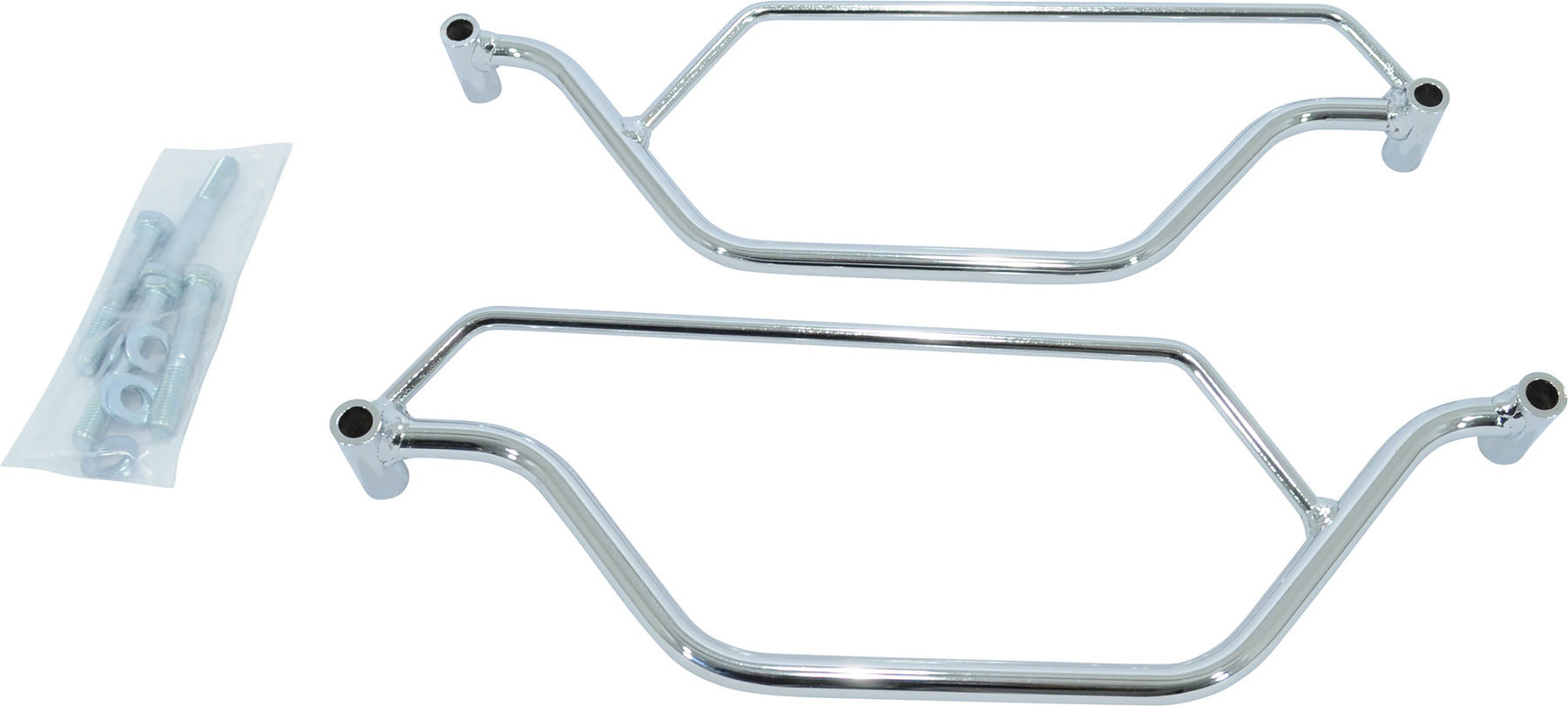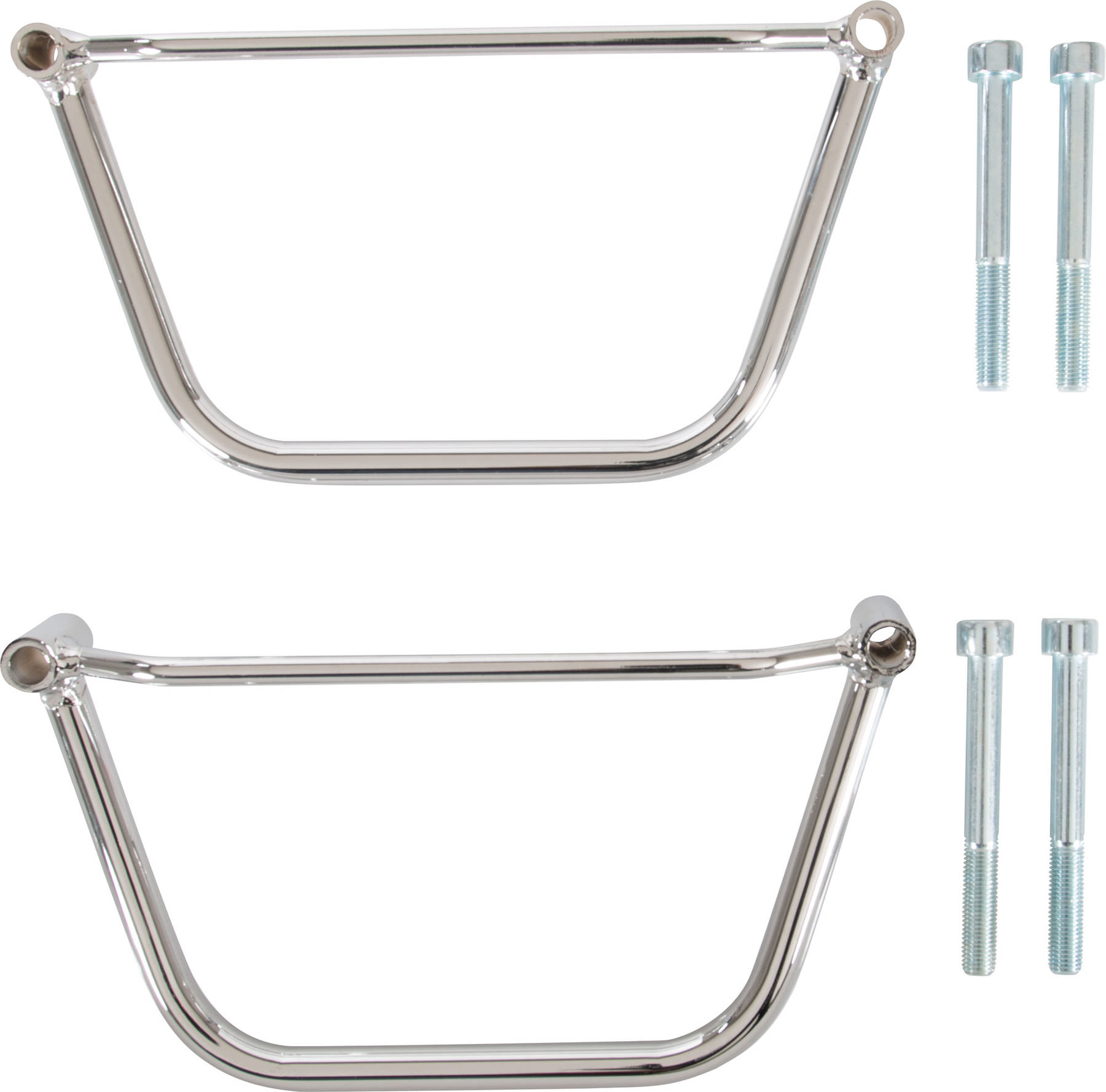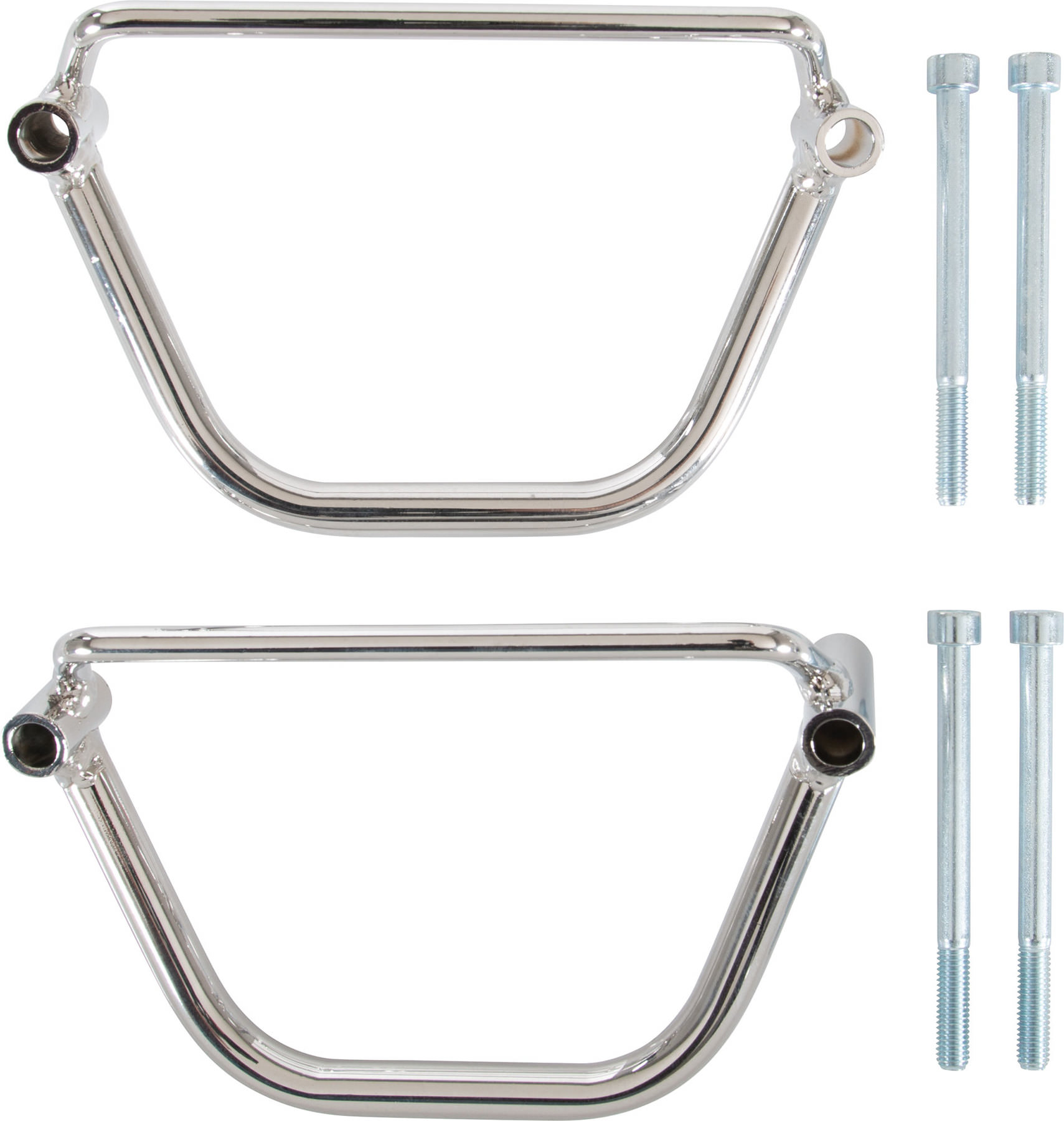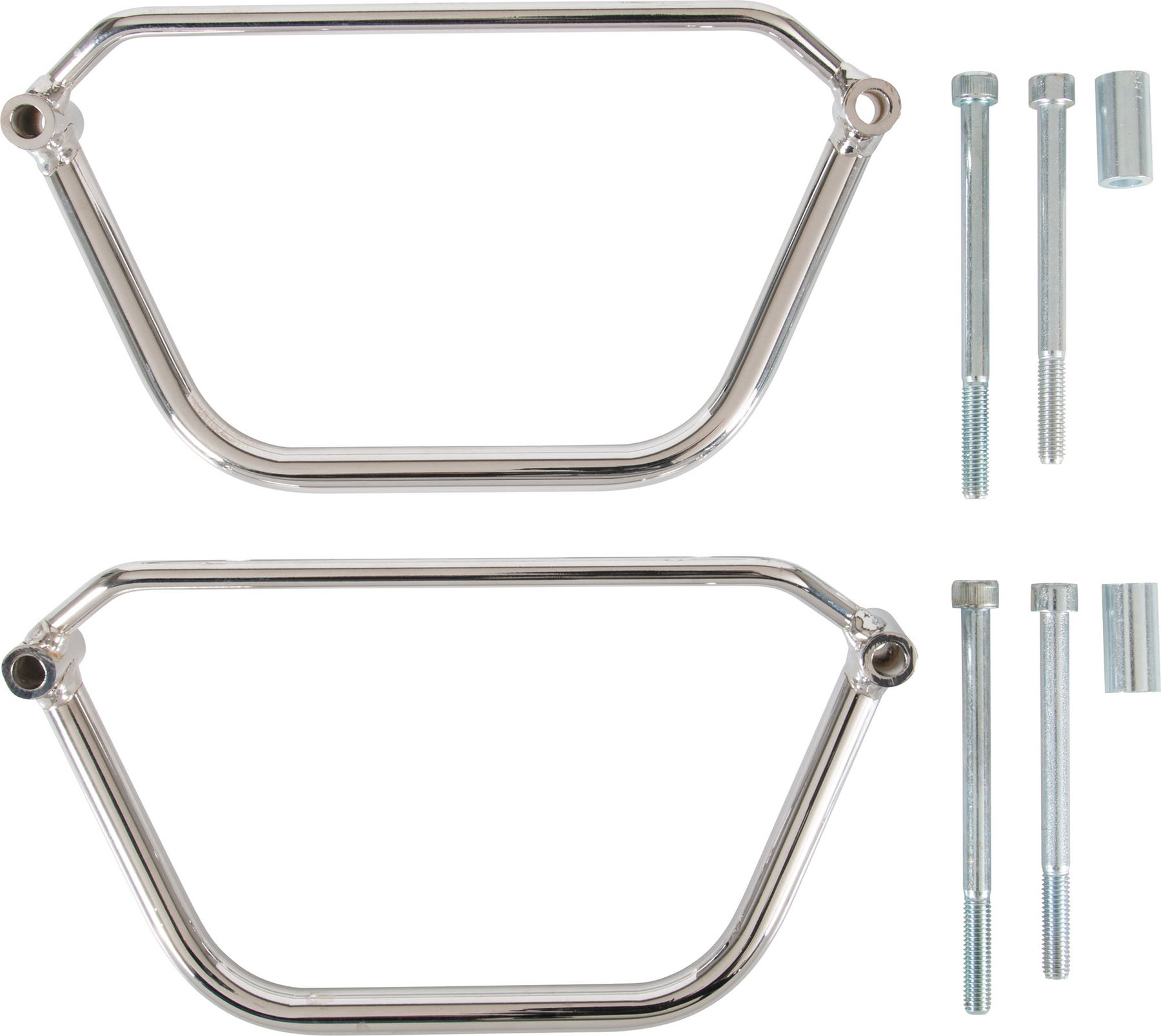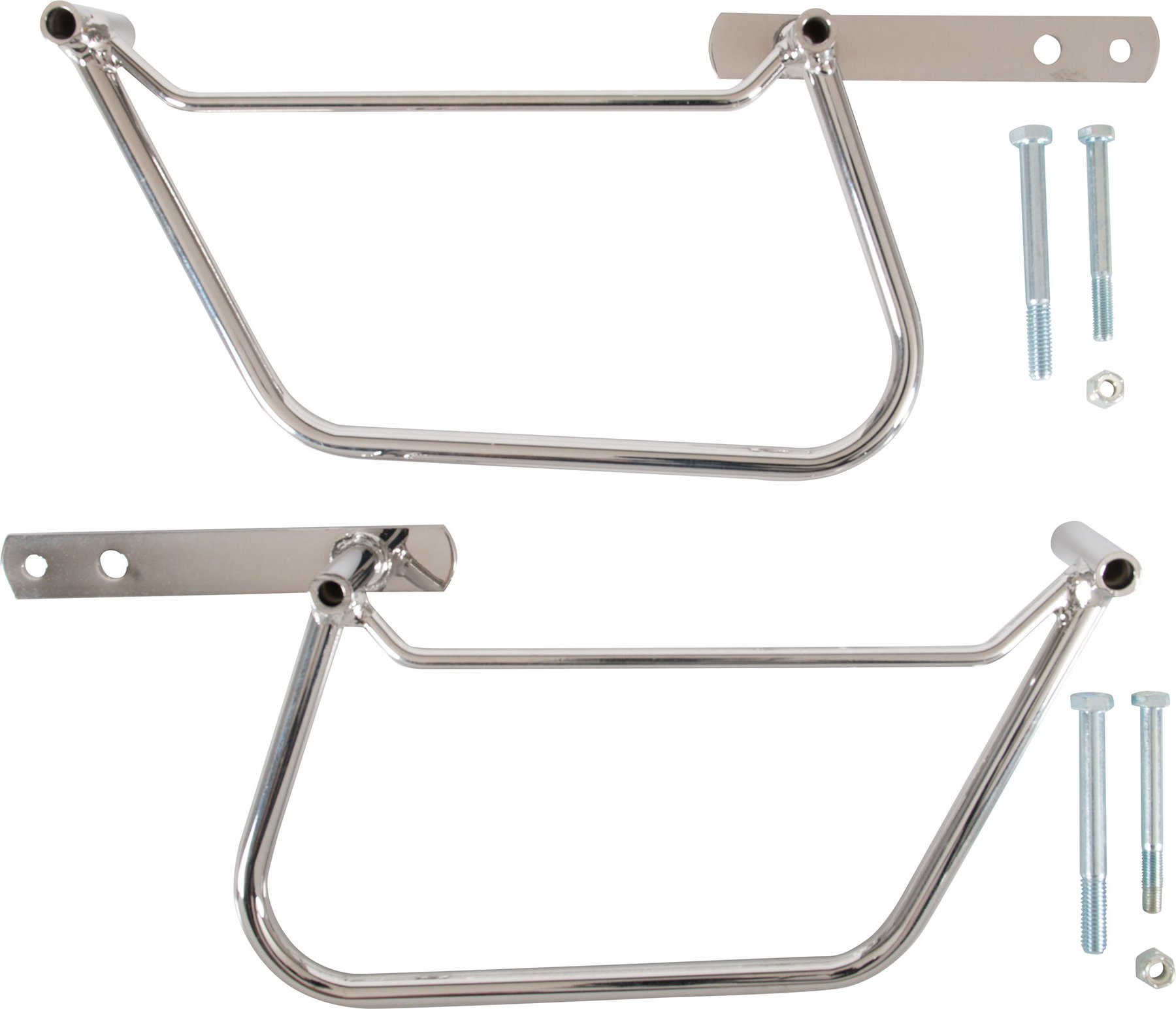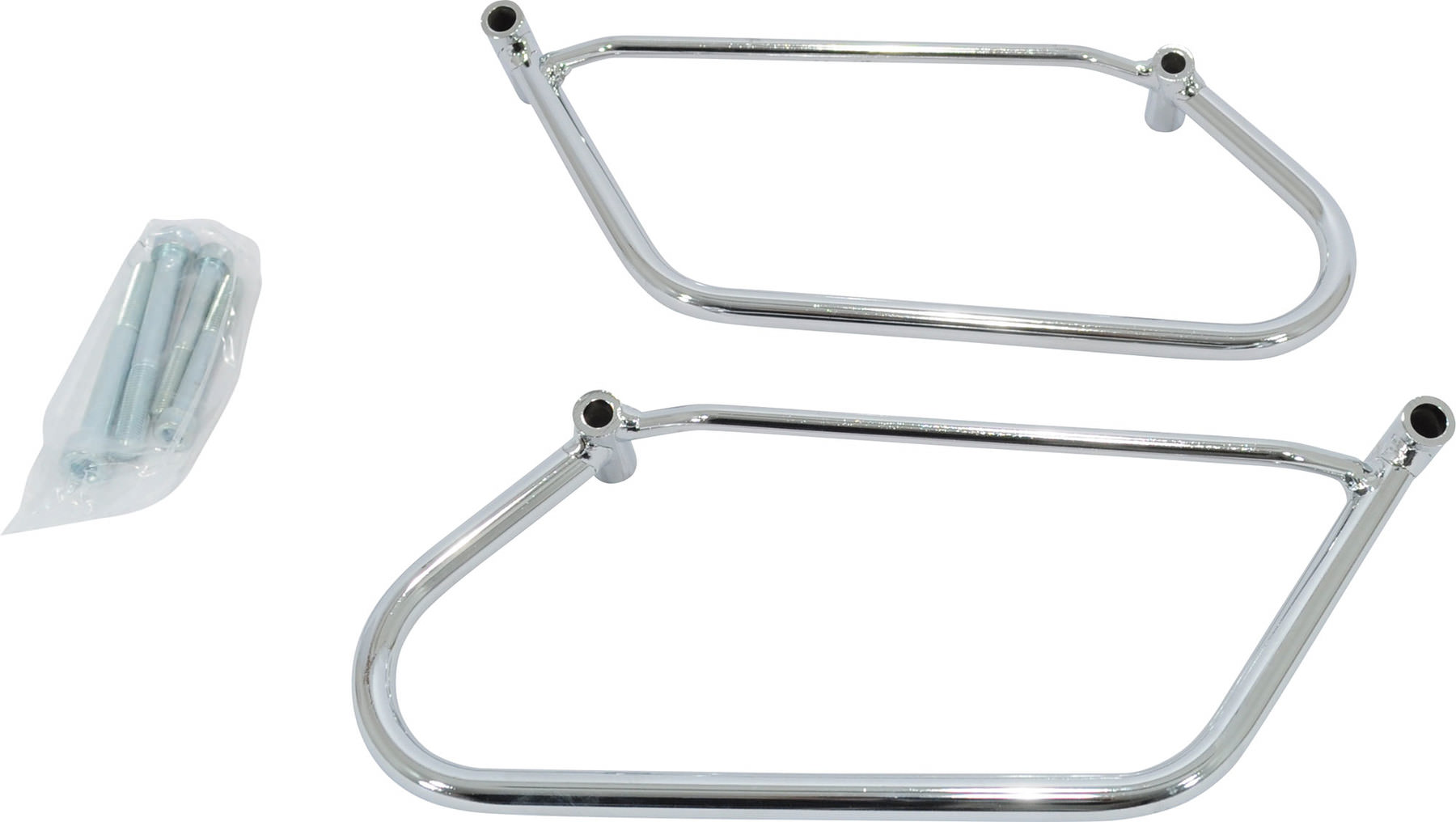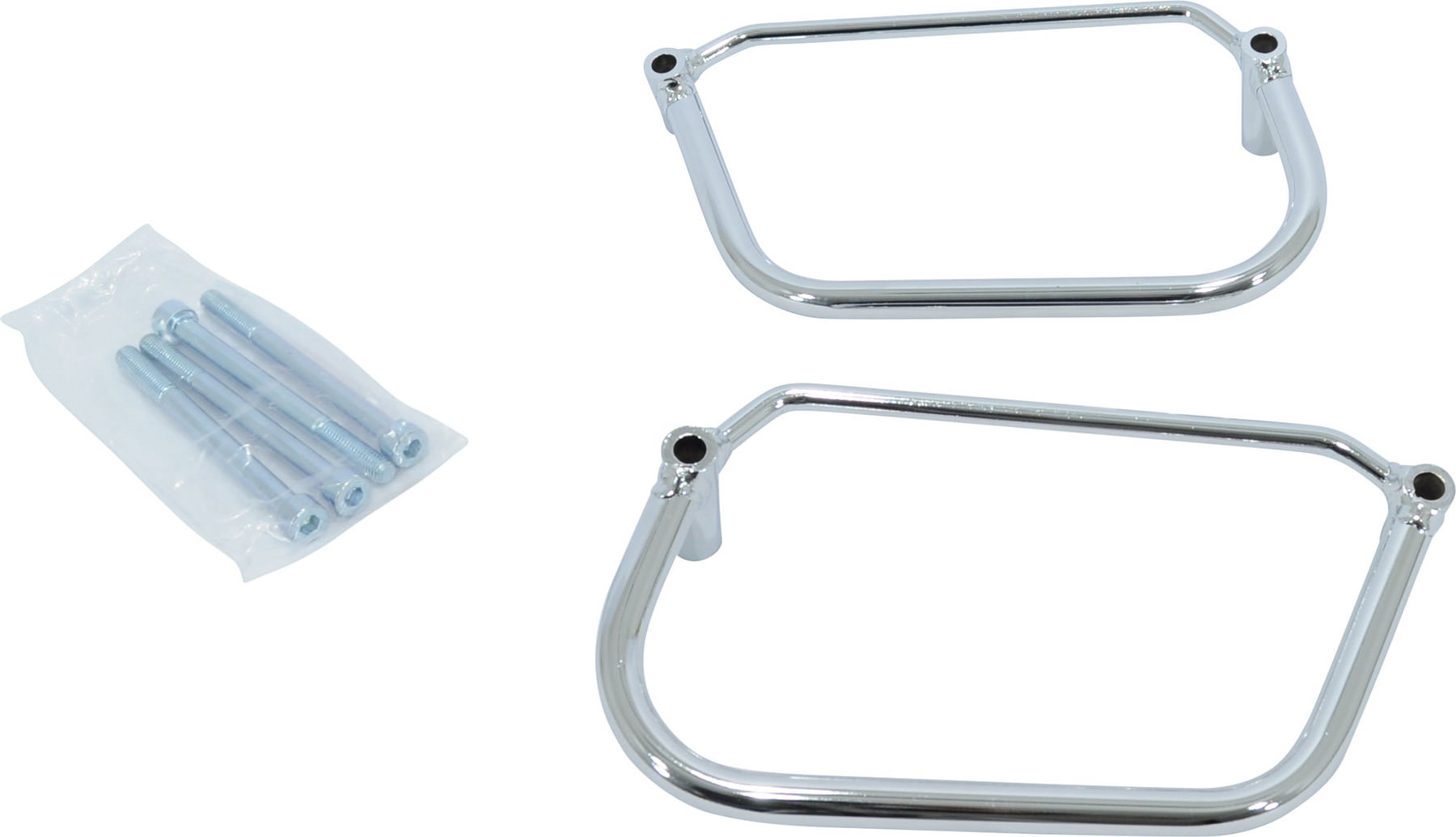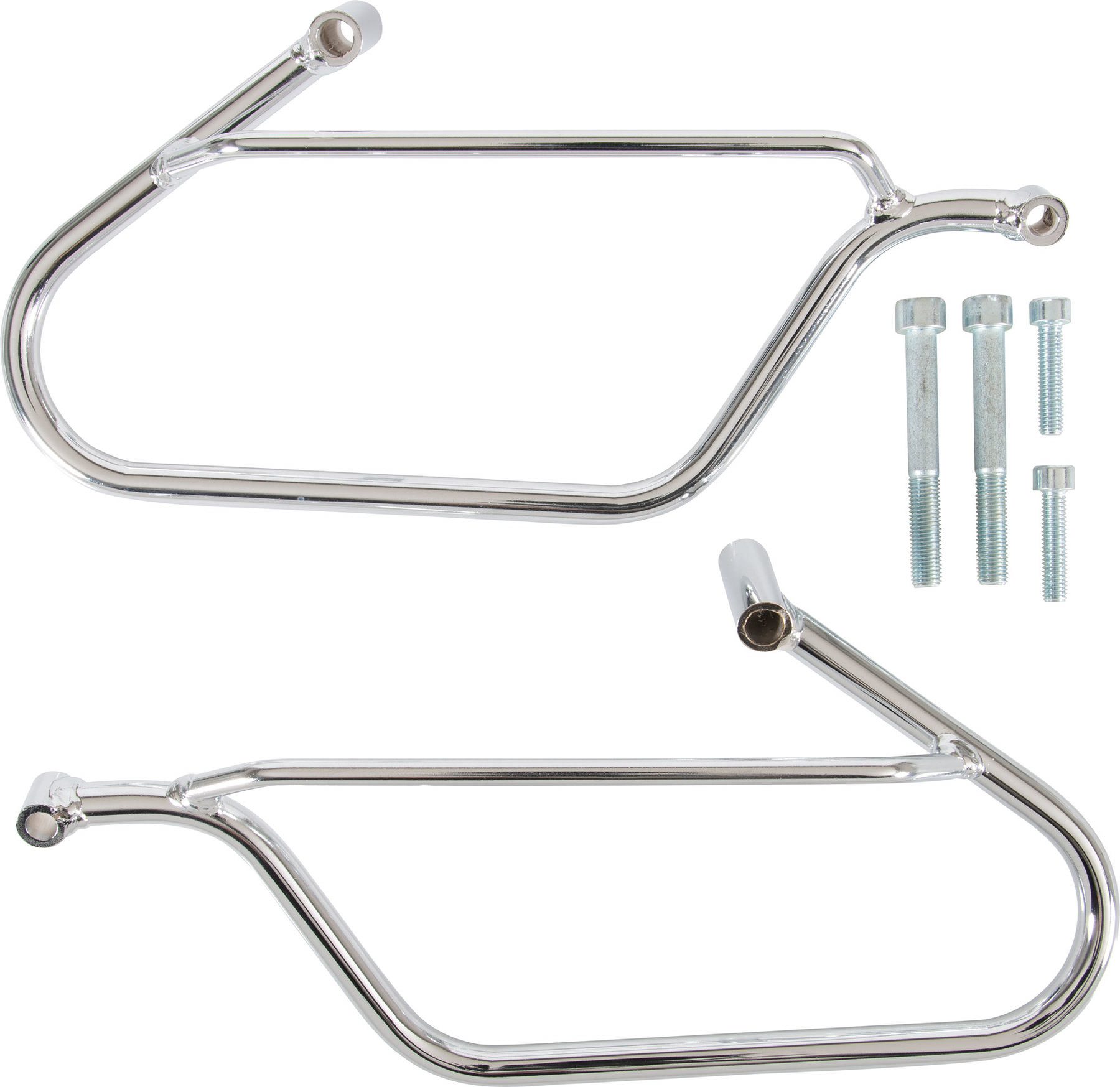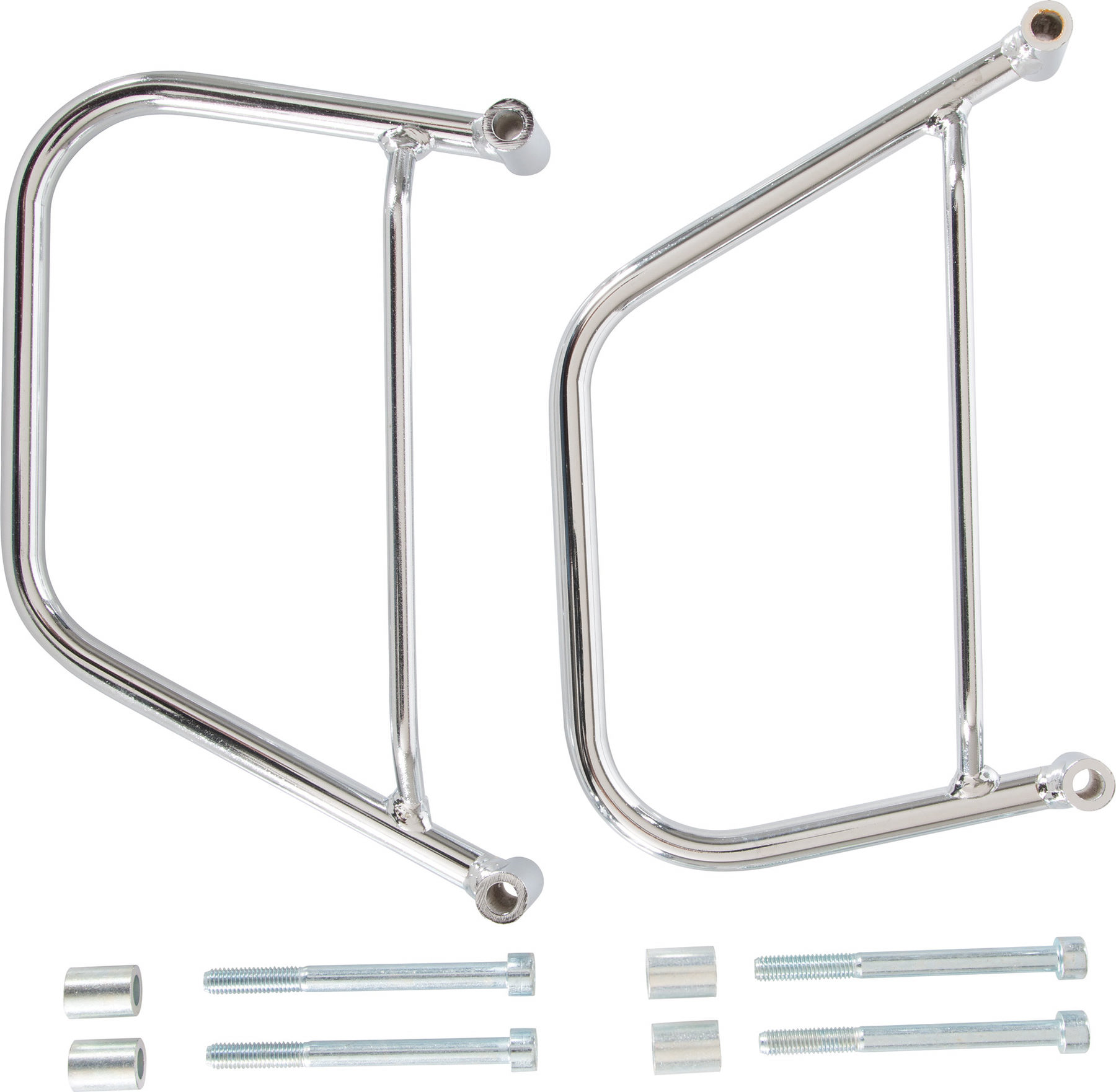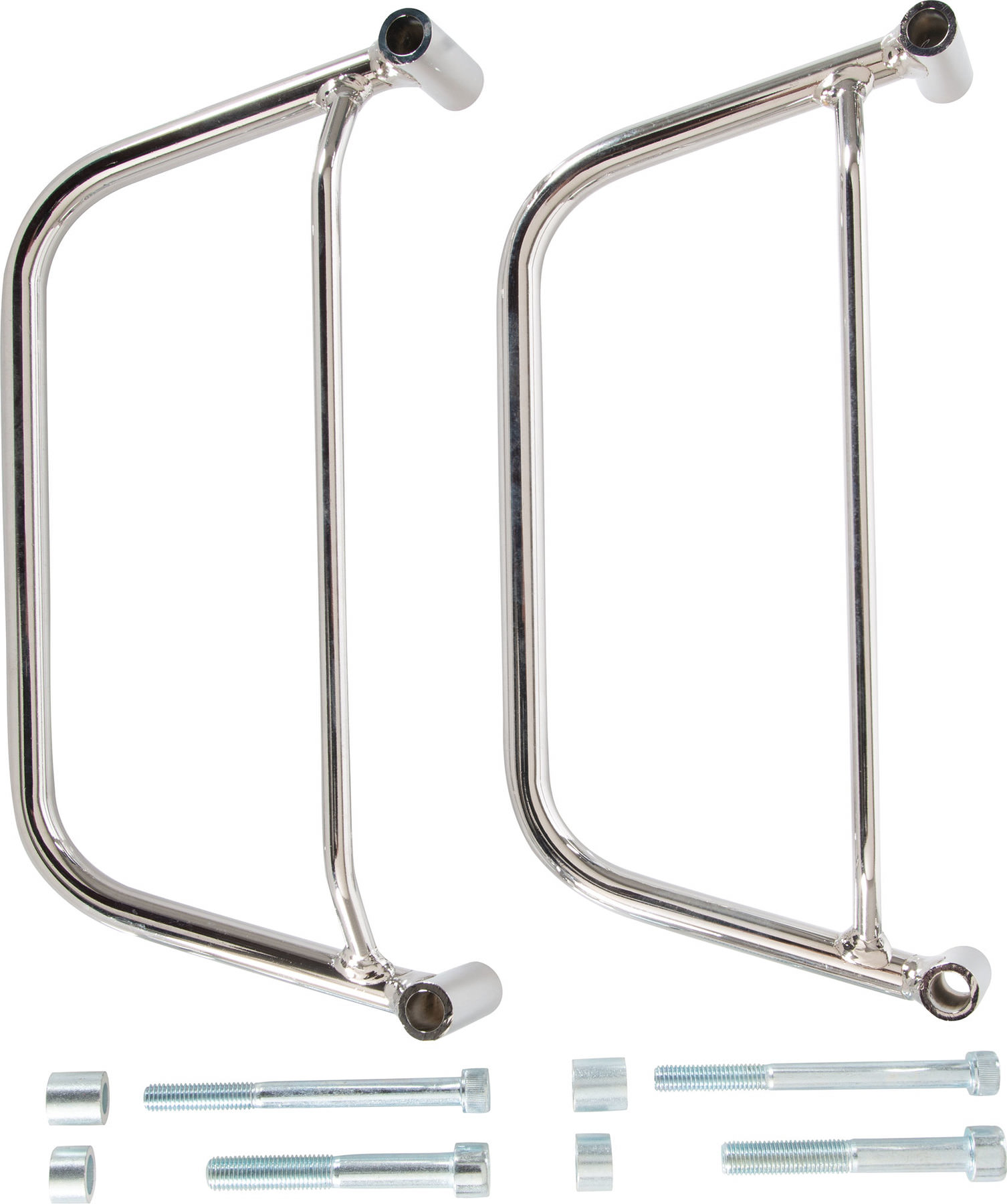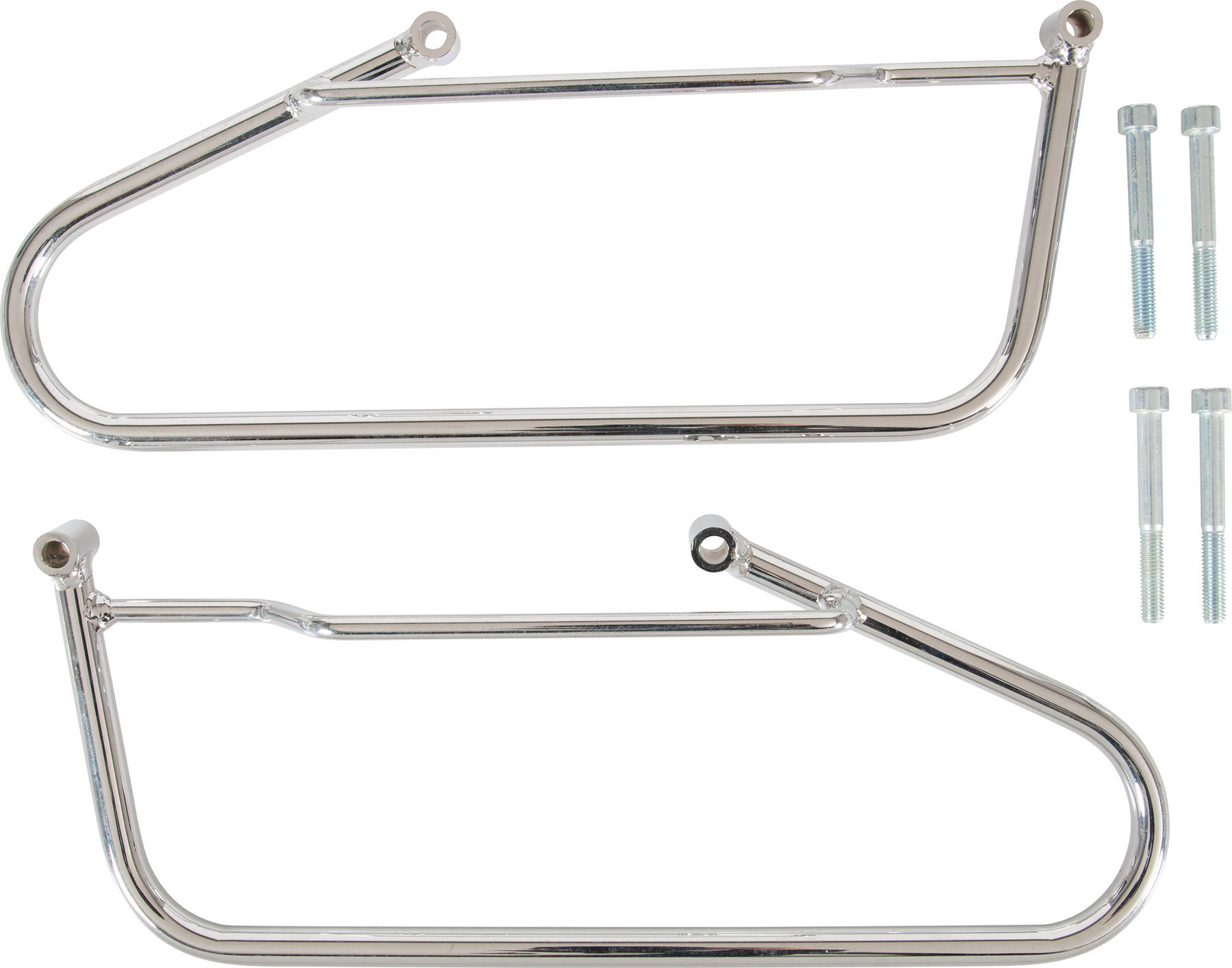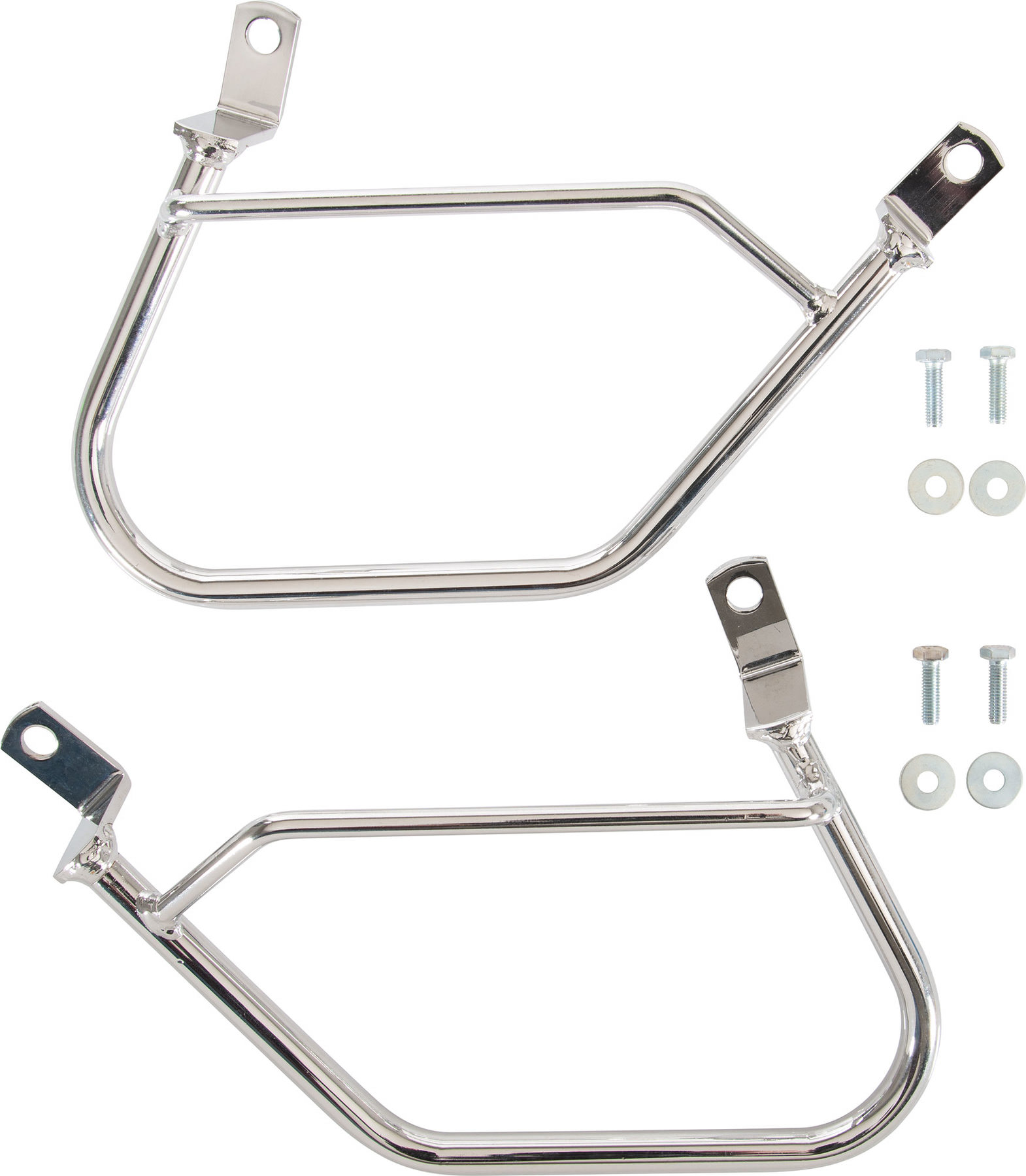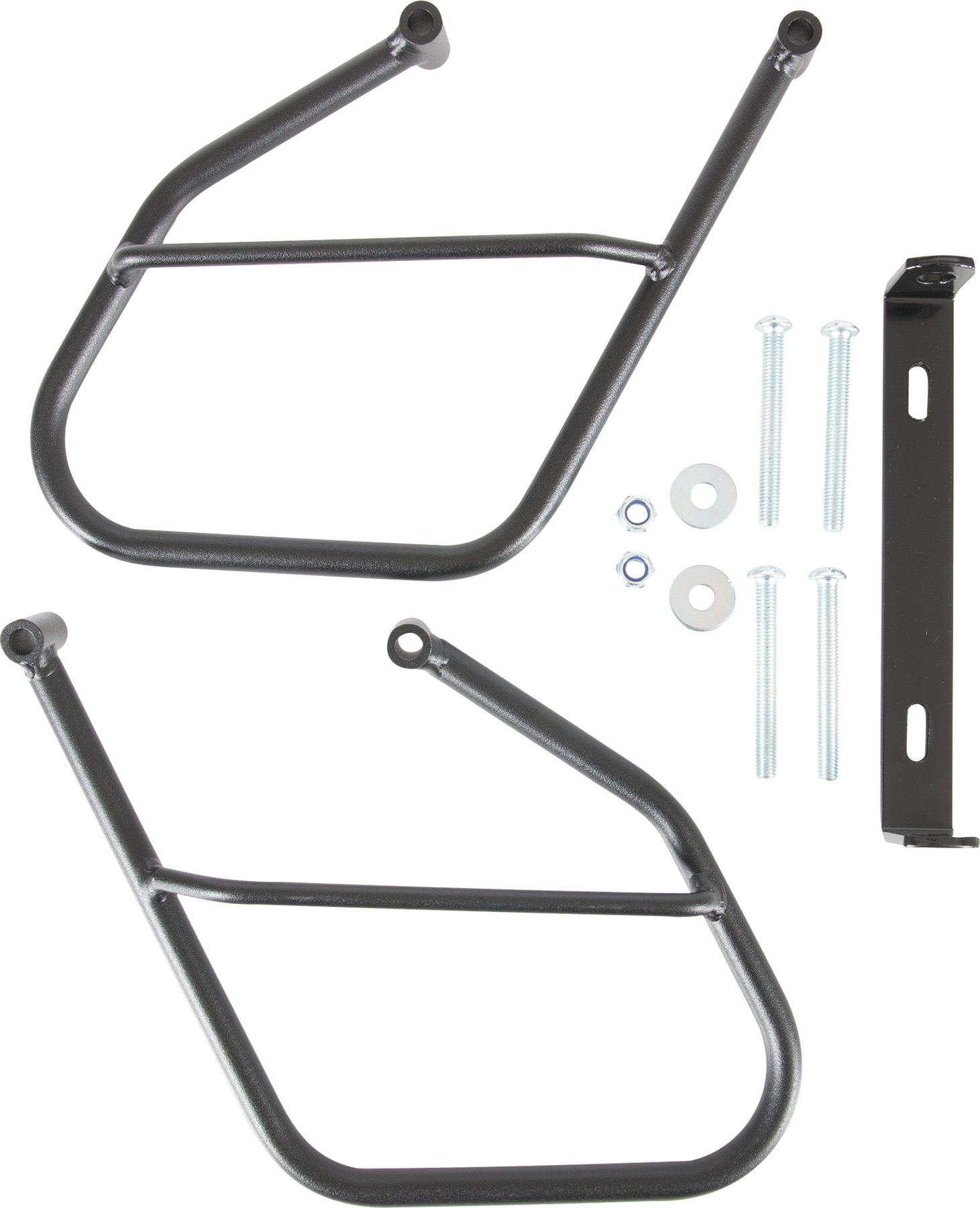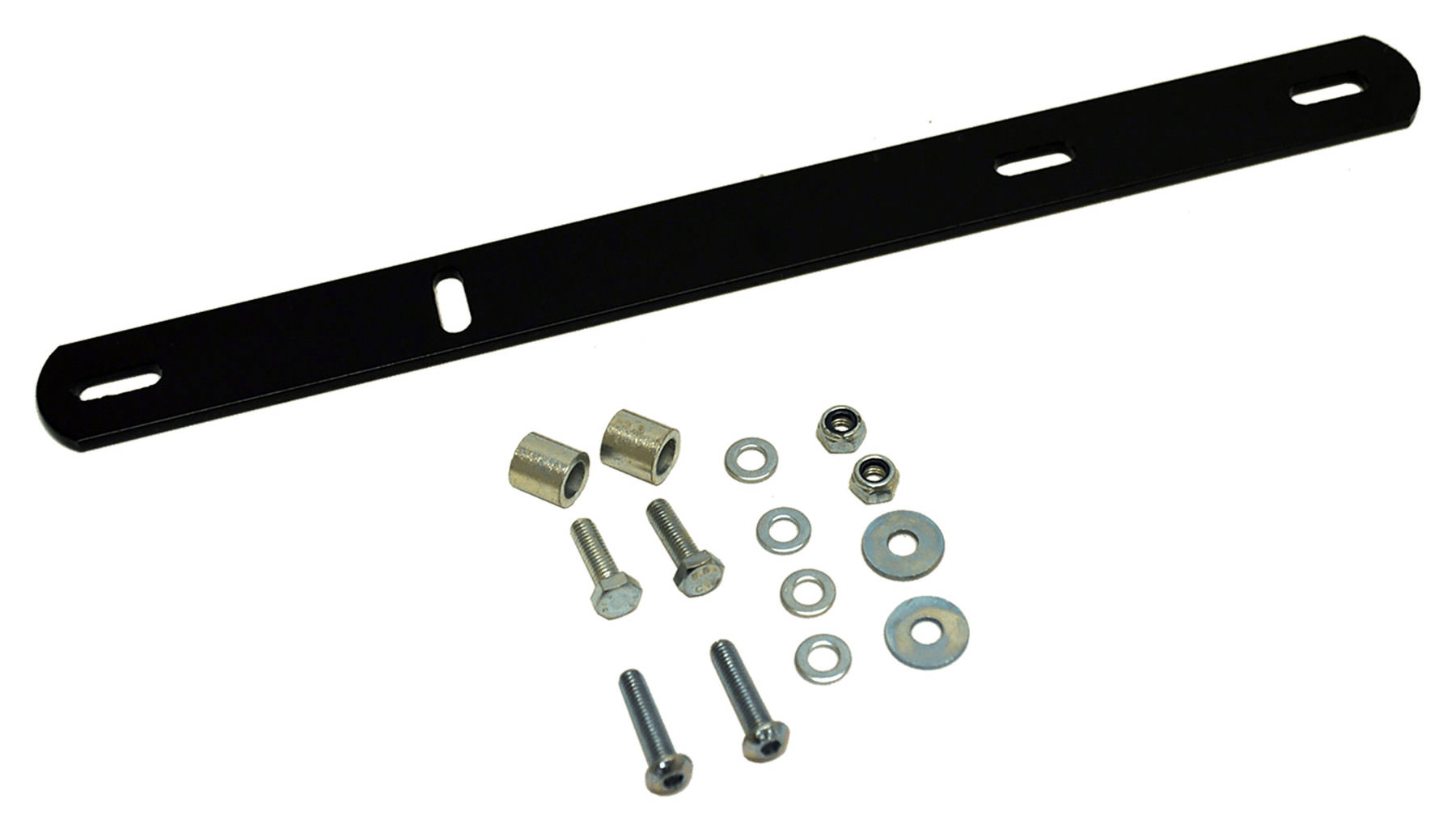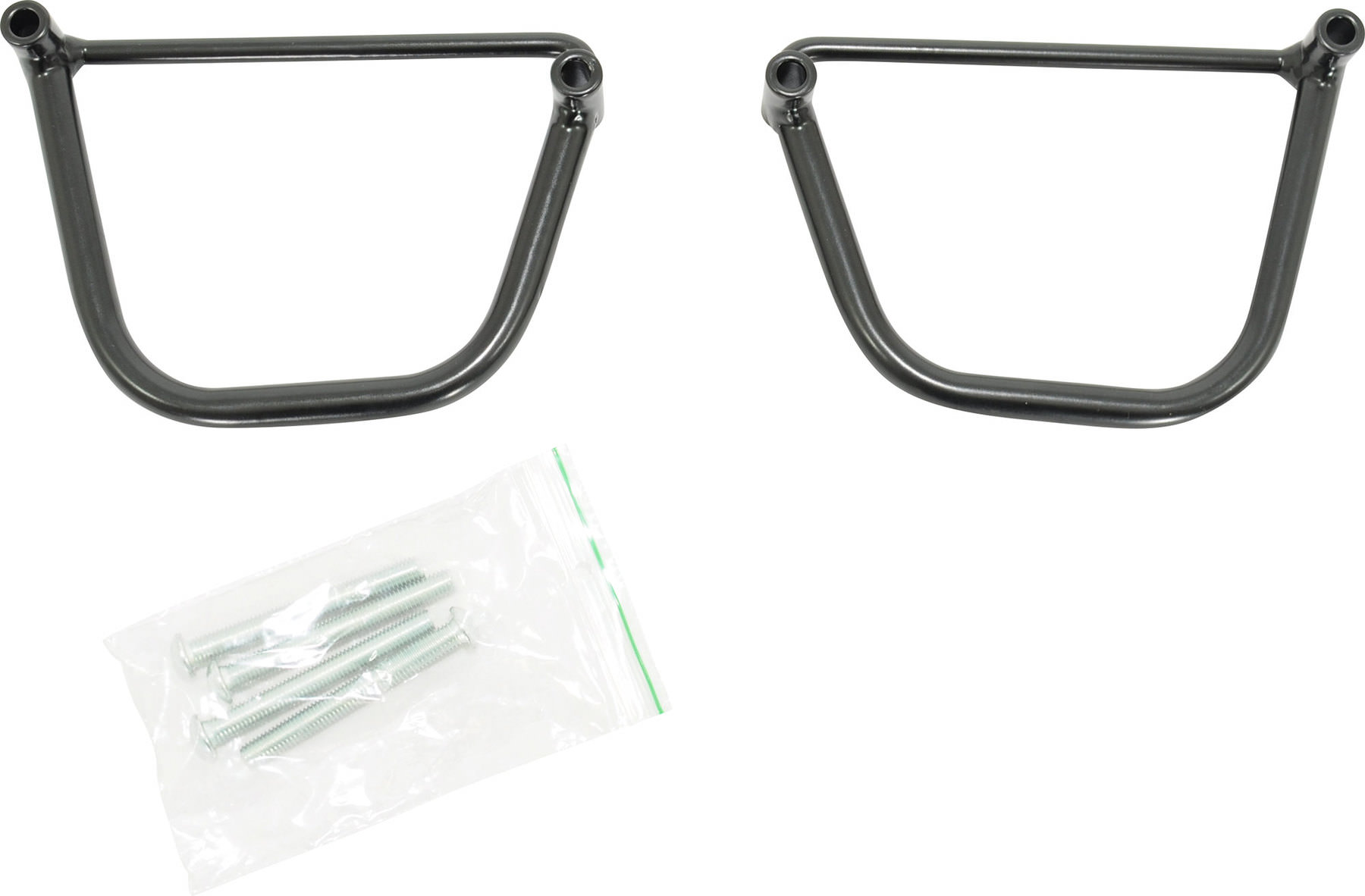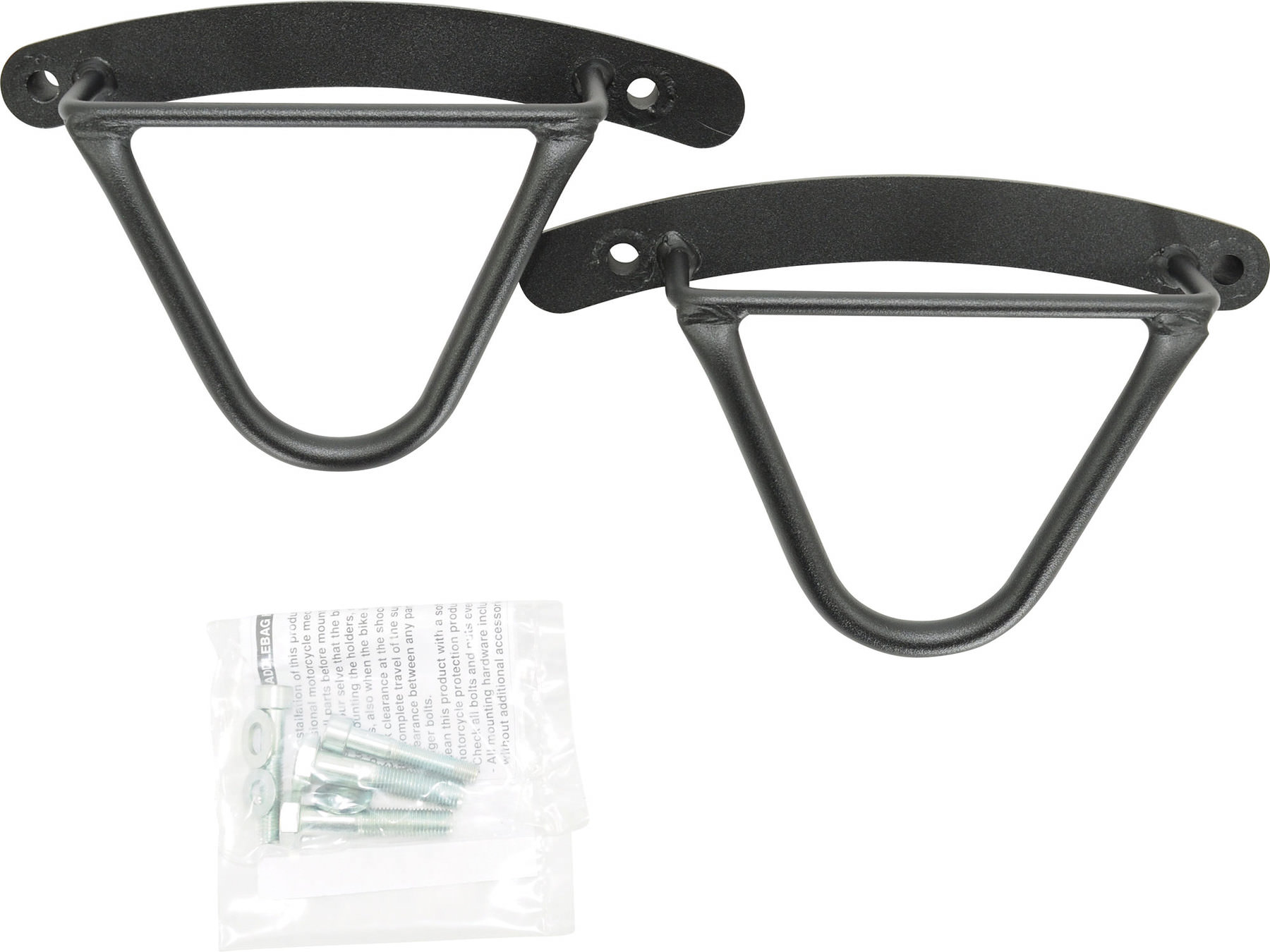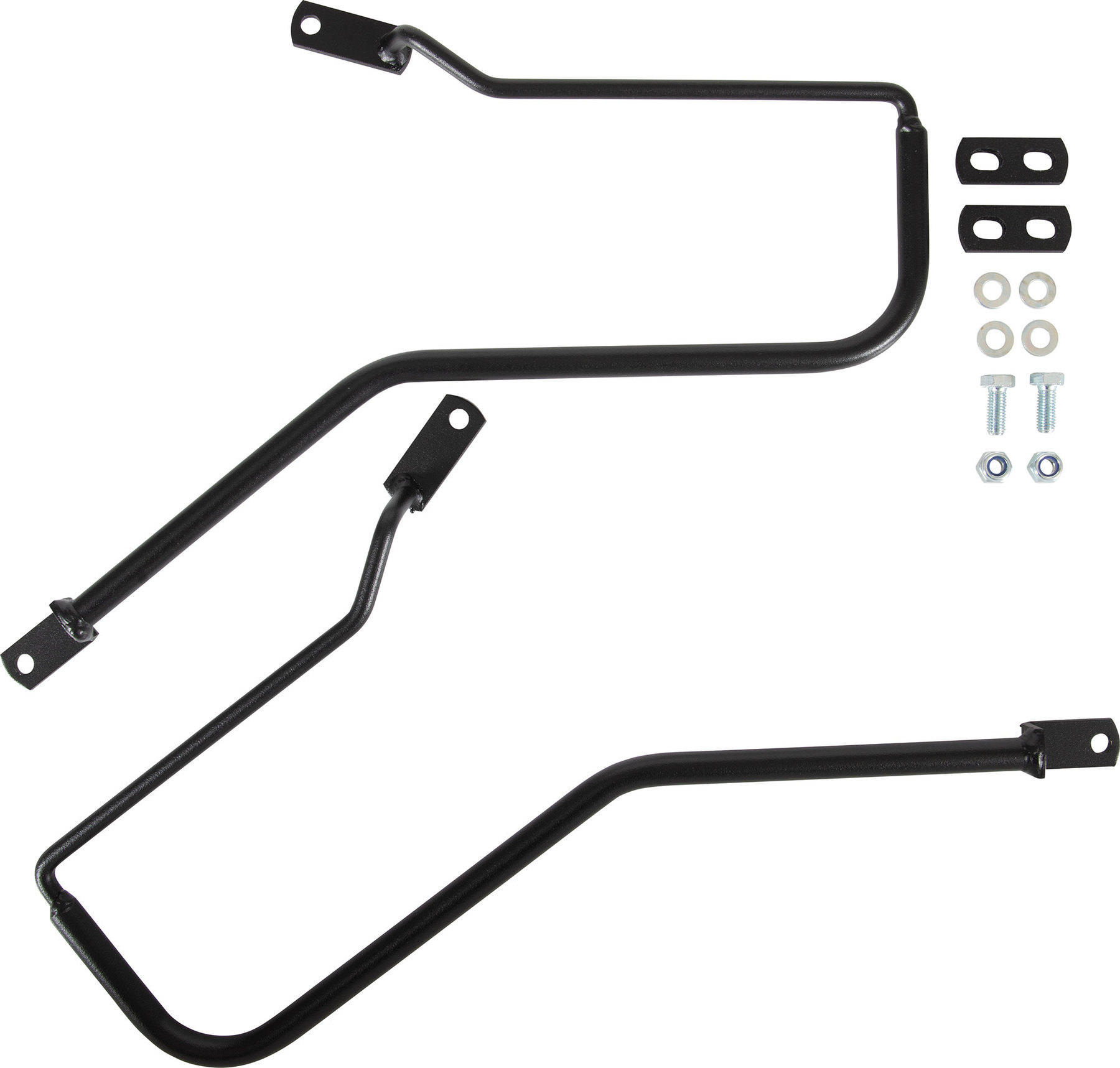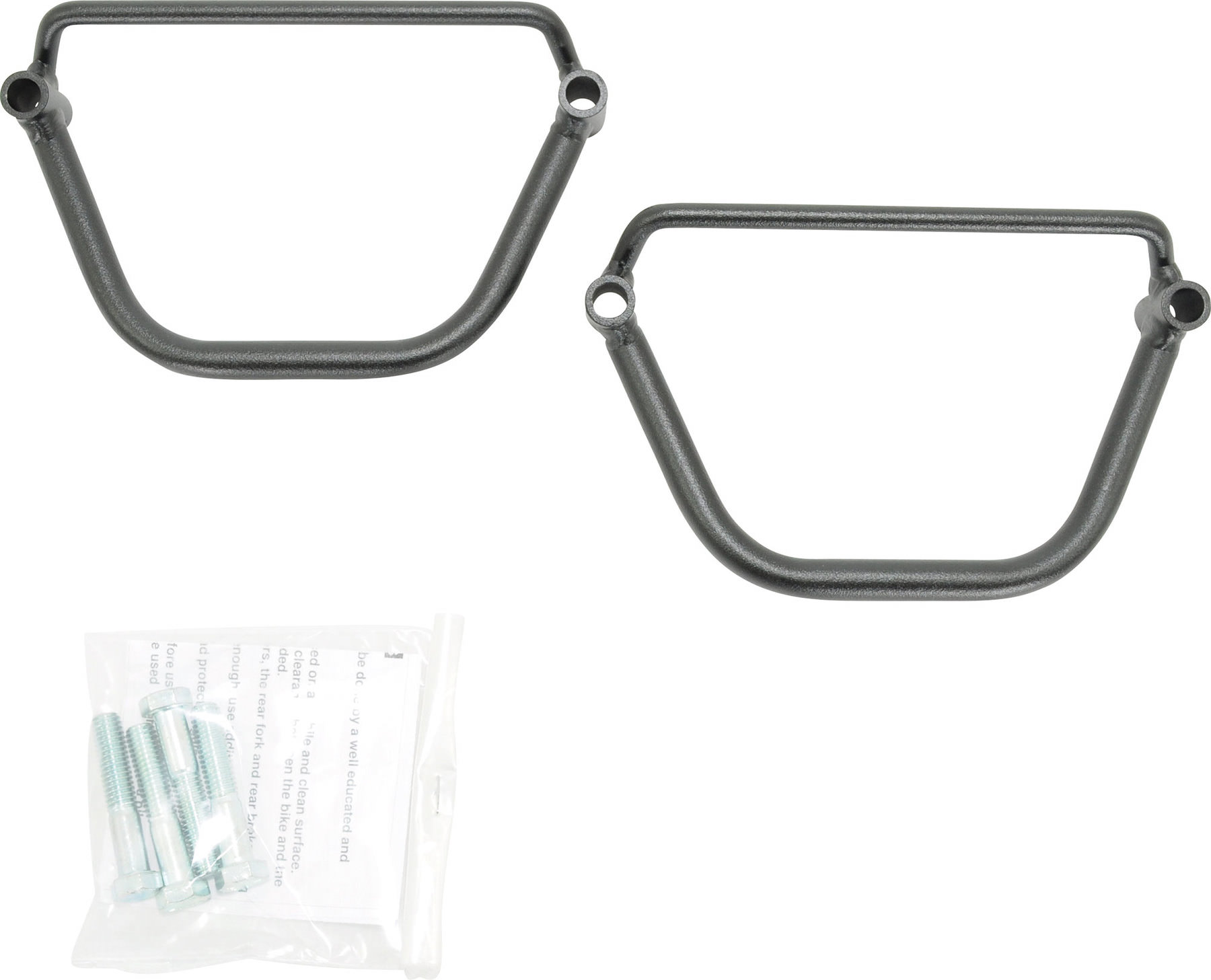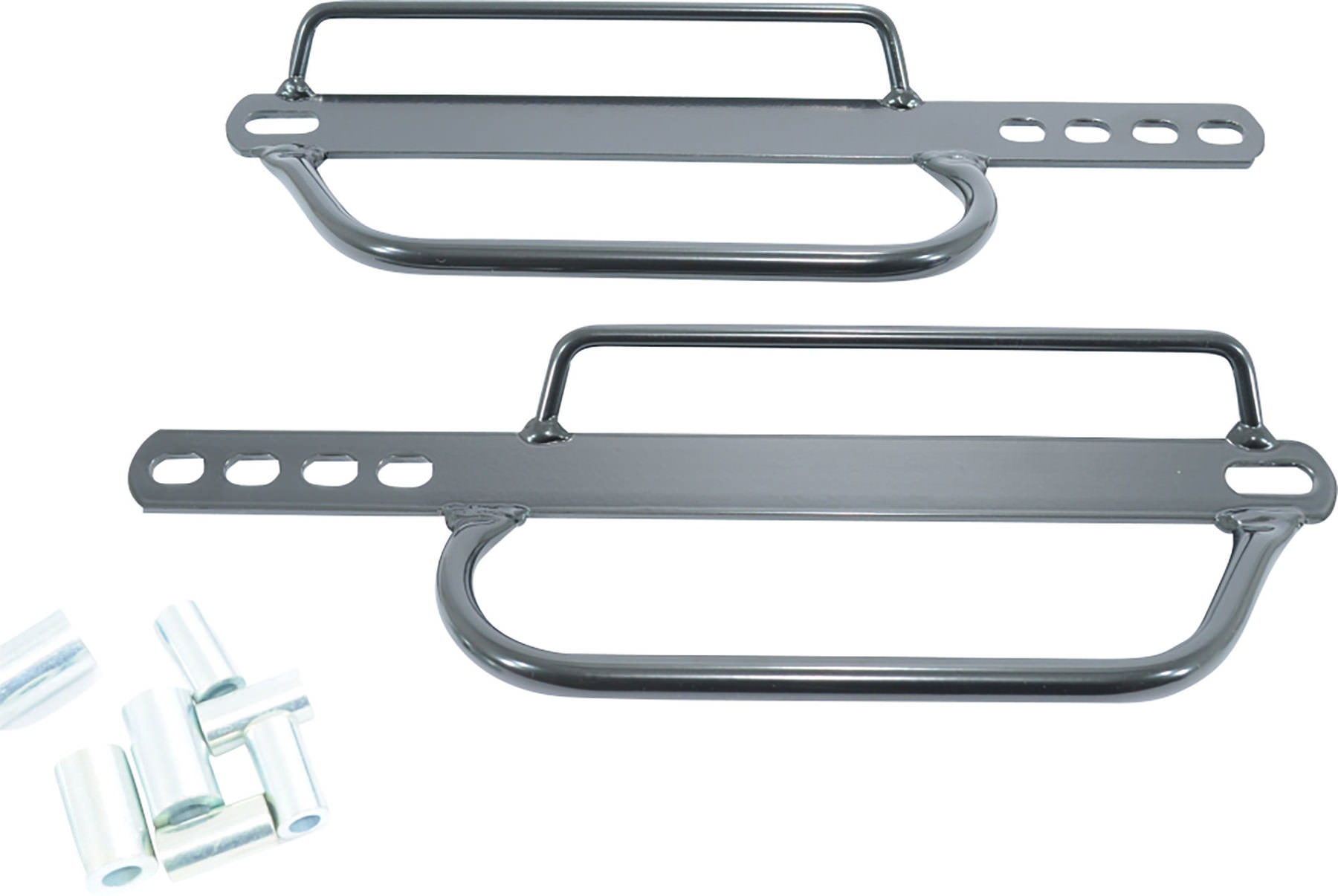 Longride saddlebag holder
Unfortunately, this product is not compatible with this motorcycle.
Unfortunately, this product is not compatible with this motorcycle. You can find the right for the here: .
Free delivery on orders over €199.00
2 year return policy
Purchase on invoice
Fast Delivery
Go to currency converter
Please select the desired exchange rate* and enter an amount.
* The source of the exchange rate is the European Central Bank. (As at 25.05.2020). The exchange rate is for information purposes only; it does not provide binding prices for an exchange. In practice, for individual exchanges, the prices for buying and selling currencies can deviate to a greater or lesser extent from these rates – depending on the country, financial institution or bureau de change and also the method of payment. The conversion is given as an indication only.
Longride saddlebag holder
For attaching your Longride saddlebags. Made of metal and specially manufactured for various motorcycle models.
You can find a suitable rack for your bike under "My Bike".
Manufacturer details: Longride

Longride - Stylish classic luggage

Belgium's LSP have been making bags since 1969. In 1988 they produced their first motorcycle panniers. In the meantime, this has expanded into a wide range of luggage systems for choppers, cruisers, bobbers and other retro bikes, which LSP sell under the Longride brand. Depending on the style and type of bag, LSP uses real or synthetic leather, or waxed canvas. What all LSP products have in common is the high quality of materials and workmanship. In spite of their vintage look, Longride bags are right up to date in terms of their functionality.
No customer reviews have been submitted for this product.
Be the first to write a review!
Product
Order no.
Availability
Price
Actions
LONGRIDE SADDLEBAG HOLDER - BR-1002

Important notes

Saddlebag recommendation of the manufacturer:

Important notes

10067026

The item is in stock and will be delivered in 2-4 working days. Note: Stocks are updated online every hour on working days from 7 a.m. to 8 p.m., so there is a good chance that the products are available if they appear online.

Available

€119.99 1
LONGRIDE SADDLEBAG HOLDER - BR-1003

Important notes

Saddlebag recommendation of the manufacturer:

Important notes

10067027

The item is in stock and will be delivered in 2-4 working days. Note: Stocks are updated online every hour on working days from 7 a.m. to 8 p.m., so there is a good chance that the products are available if they appear online.

Available

€119.99 1
LONGRIDE SADDLEBAG HOLDER - BR-1004

Important notes

Saddlebag recommendation of the manufacturer:

Important notes

Important notes

Important notes

Important notes

10067028

The item is in stock and will be delivered in 2-4 working days. Note: Stocks are updated online every hour on working days from 7 a.m. to 8 p.m., so there is a good chance that the products are available if they appear online.

Available

€119.99 1
LONGRIDE SADDLEBAG HOLDER - BR-1005

Important notes

Saddlebag recommendation of the manufacturer:

Important notes

Important notes

Important notes

Important notes

10067029

The item is in stock and will be delivered in 2-4 working days. Note: Stocks are updated online every hour on working days from 7 a.m. to 8 p.m., so there is a good chance that the products are available if they appear online.

Available

€119.99 1
LONGRIDE SADDLEBAG HOLDER - BR-1006

Important notes

Saddlebag recommendation of the manufacturer:

Important notes

Important notes

Important notes

10067030

This product is available at week 31.
Current calendar week: 22

Available as of calendar week 31

€119.99 1
LONGRIDE SADDLEBAG HOLDER - BR-1007

Important notes

Saddlebag recommendation of the manufacturer:

Important notes

10067031

The item is in stock and will be delivered in 2-4 working days. Note: Stocks are updated online every hour on working days from 7 a.m. to 8 p.m., so there is a good chance that the products are available if they appear online.

Available

€119.99 1
LONGRIDE SADDLEBAG HOLDER - BR-1008
10067032

The item is in stock and will be delivered in 2-4 working days. Note: Stocks are updated online every hour on working days from 7 a.m. to 8 p.m., so there is a good chance that the products are available if they appear online.

Available

€119.99 1
LONGRIDE SADDLEBAG HOLDER - BR-1009

Important notes

Saddlebag recommendation of the manufacturer:

Important notes

Important notes

10067033

The item is in stock and will be delivered in 2-4 working days. Note: Stocks are updated online every hour on working days from 7 a.m. to 8 p.m., so there is a good chance that the products are available if they appear online.

Available

€119.99 1
LONGRIDE SADDLEBAG HOLDER - BR-1011
10067034

This product is available at week 25.
Current calendar week: 22

Available as of calendar week 25

€119.99 1
LONGRIDE SADDLEBAG HOLDER - BR-1012

Important notes

Saddlebag recommendation of the manufacturer:

Important notes

Important notes

10067035

The item is in stock and will be delivered in 2-4 working days. Note: Stocks are updated online every hour on working days from 7 a.m. to 8 p.m., so there is a good chance that the products are available if they appear online.

Available

€119.99 1
LONGRIDE SADDLEBAG HOLDER - BR-1014

Important notes

Saddlebag recommendation of the manufacturer:

Important notes

Important notes

Important notes

10067036

The item is in stock and will be delivered in 2-4 working days. Note: Stocks are updated online every hour on working days from 7 a.m. to 8 p.m., so there is a good chance that the products are available if they appear online.

Available

€119.99 1
LONGRIDE SADDLEBAG HOLDER - BR-1016

Important notes

Saddlebag recommendation of the manufacturer:

Important notes

Important notes

Important notes

10067038

The item is in stock and will be delivered in 2-4 working days. Note: Stocks are updated online every hour on working days from 7 a.m. to 8 p.m., so there is a good chance that the products are available if they appear online.

Available

€119.99 1
LONGRIDE SADDLEBAG HOLDER - BR-1021
10067041

The item is in stock and will be delivered in 2-4 working days. Note: Stocks are updated online every hour on working days from 7 a.m. to 8 p.m., so there is a good chance that the products are available if they appear online.

Available

€119.99 1
LONGRIDE SADDLEBAG HOLDER - BR-1022

Important notes

Saddlebag recommendation of the manufacturer:

Important notes

10067042

The item is in stock and will be delivered in 2-4 working days. Note: Stocks are updated online every hour on working days from 7 a.m. to 8 p.m., so there is a good chance that the products are available if they appear online.

Available

€119.99 1
LONGRIDE SADDLEBAG HOLDER - BR-1023

Important notes

Saddlebag recommendation of the manufacturer:

Important notes

Important notes

Important notes

Important notes

10067043

The item is in stock and will be delivered in 2-4 working days. Note: Stocks are updated online every hour on working days from 7 a.m. to 8 p.m., so there is a good chance that the products are available if they appear online.

Available

€119.99 1
LONGRIDE SADDLEBAG HOLDER - BR-1024

Important notes

Saddlebag recommendation of the manufacturer:

Important notes

10067044

The item is in stock and will be delivered in 2-4 working days. Note: Stocks are updated online every hour on working days from 7 a.m. to 8 p.m., so there is a good chance that the products are available if they appear online.

Available

€119.99 1
LONGRIDE SADDLEBAG HOLDER - BR-1025

Important notes

Saddlebag recommendation of the manufacturer:

Important notes

Important notes

10067045

The item is in stock and will be delivered in 2-4 working days. Note: Stocks are updated online every hour on working days from 7 a.m. to 8 p.m., so there is a good chance that the products are available if they appear online.

Available

€119.99 1
LONGRIDE SADDLEBAG HOLDER - BR-1026

Important notes

Saddlebag recommendation of the manufacturer:

Important notes

Important notes

Important notes

10067046

The item is in stock and will be delivered in 2-4 working days. Note: Stocks are updated online every hour on working days from 7 a.m. to 8 p.m., so there is a good chance that the products are available if they appear online.

Available

€119.99 1
LONGRIDE SADDLEBAG HOLDER - BR-1027
10067047

The item is in stock and will be delivered in 2-4 working days. Note: Stocks are updated online every hour on working days from 7 a.m. to 8 p.m., so there is a good chance that the products are available if they appear online.

Available

€119.99 1
LONGRIDE SADDLEBAG HOLDER - BR-1028

Important notes

Saddlebag recommendation of the manufacturer:

Important notes

Important notes

Important notes

10067048

The item is in stock and will be delivered in 2-4 working days. Note: Stocks are updated online every hour on working days from 7 a.m. to 8 p.m., so there is a good chance that the products are available if they appear online.

Available

€119.99 1
LONGRIDE SADDLEBAG HOLDER - BR-1029

Important notes

Saddlebag recommendation of the manufacturer:

Important notes

Important notes

Important notes

10067049

This product is available at week 27.
Current calendar week: 22

Available as of calendar week 27

€119.99 1
LONGRIDE SADDLEBAG HOLDER - BR-1030

Important notes

Saddlebag recommendation of the manufacturer:

Important notes

Important notes

10067065

The item is in stock and will be delivered in 2-4 working days. Note: Stocks are updated online every hour on working days from 7 a.m. to 8 p.m., so there is a good chance that the products are available if they appear online.

Available

€119.99 1
LONGRIDE SADDLEBAG HOLDER - BR-1031

Important notes

Saddlebag recommendation of the manufacturer:

Important notes

Important notes

Important notes

Important notes

10067066

The item is in stock and will be delivered in 2-4 working days. Note: Stocks are updated online every hour on working days from 7 a.m. to 8 p.m., so there is a good chance that the products are available if they appear online.

Available

€119.99 1
LONGRIDE SADDLEBAG HOLDER - BR-1032

Important notes

Saddlebag recommendation of the manufacturer:

Important notes

10067067

The item is in stock and will be delivered in 2-4 working days. Note: Stocks are updated online every hour on working days from 7 a.m. to 8 p.m., so there is a good chance that the products are available if they appear online.

Available

€119.99 1
LONGRIDE SADDLEBAG HOLDER - BR-1033

Important notes

Saddlebag recommendation of the manufacturer:

Important notes

10067068

The item is in stock and will be delivered in 2-4 working days. Note: Stocks are updated online every hour on working days from 7 a.m. to 8 p.m., so there is a good chance that the products are available if they appear online.

Available

€119.99 1
LONGRIDE SADDLEBAG HOLDER - BR-1035

Important notes

Saddlebag recommendation of the manufacturer:

Important notes

Important notes

Important notes

Important notes

10067069

The item is in stock and will be delivered in 2-4 working days. Note: Stocks are updated online every hour on working days from 7 a.m. to 8 p.m., so there is a good chance that the products are available if they appear online.

Available

€119.99 1
LONGRIDE SADDLEBAG HOLDER - BR-1036

Important notes

Saddlebag recommendation of the manufacturer:

Important notes

Important notes

10067070

The item is in stock and will be delivered in 2-4 working days. Note: Stocks are updated online every hour on working days from 7 a.m. to 8 p.m., so there is a good chance that the products are available if they appear online.

Available

€119.99 1
LONGRIDE SADDLEBAG HOLDER - BR-1037

Important notes

Saddlebag recommendation of the manufacturer:

Important notes

Important notes

Important notes

10067071

The item is in stock and will be delivered in 2-4 working days. Note: Stocks are updated online every hour on working days from 7 a.m. to 8 p.m., so there is a good chance that the products are available if they appear online.

Available

€119.99 1
LONGRIDE SADDLEBAG HOLDER - BR-1038

Important notes

Saddlebag recommendation of the manufacturer:

Important notes

10067072

The item is in stock and will be delivered in 2-4 working days. Note: Stocks are updated online every hour on working days from 7 a.m. to 8 p.m., so there is a good chance that the products are available if they appear online.

Available

€119.99 1
LONGRIDE SADDLEBAG HOLDER - BR-1039

Important notes

Saddlebag recommendation of the manufacturer:

Important notes

Important notes

Important notes

10067073

The item is in stock and will be delivered in 2-4 working days. Note: Stocks are updated online every hour on working days from 7 a.m. to 8 p.m., so there is a good chance that the products are available if they appear online.

Available

€119.99 1
LONGRIDE SADDLEBAG HOLDER - BR-1040

Important notes

Saddlebag recommendation of the manufacturer:

Important notes

Important notes

Important notes

10067074

The item is in stock and will be delivered in 2-4 working days. Note: Stocks are updated online every hour on working days from 7 a.m. to 8 p.m., so there is a good chance that the products are available if they appear online.

Available

€119.99 1
LONGRIDE SADDLEBAG HOLDER - BR-1041

Important notes

Saddlebag recommendation of the manufacturer:

Important notes

Important notes

10067075

The item is in stock and will be delivered in 2-4 working days. Note: Stocks are updated online every hour on working days from 7 a.m. to 8 p.m., so there is a good chance that the products are available if they appear online.

Available

€119.99 1
LONGRIDE SADDLEBAG HOLDER - BR-1042

Important notes

Saddlebag recommendation of the manufacturer:

Important notes

10067076

The item is in stock and will be delivered in 2-4 working days. Note: Stocks are updated online every hour on working days from 7 a.m. to 8 p.m., so there is a good chance that the products are available if they appear online.

Available

€119.99 1
LONGRIDE SADDLEBAG HOLDER - BR-1043

Important notes

Saddlebag recommendation of the manufacturer:

Important notes

Important notes

Important notes

10067077

The item is in stock and will be delivered in 2-4 working days. Note: Stocks are updated online every hour on working days from 7 a.m. to 8 p.m., so there is a good chance that the products are available if they appear online.

Available

€119.99 1
LONGRIDE SADDLEBAG HOLDER - BR-1044
10067078

The item is in stock and will be delivered in 2-4 working days. Note: Stocks are updated online every hour on working days from 7 a.m. to 8 p.m., so there is a good chance that the products are available if they appear online.

Available

€119.99 1
LONGRIDE SADDLEBAG HOLDER - BR-1046

Important notes

Saddlebag recommendation of the manufacturer:

Important notes

Important notes

Important notes

10067079

The item is in stock and will be delivered in 2-4 working days. Note: Stocks are updated online every hour on working days from 7 a.m. to 8 p.m., so there is a good chance that the products are available if they appear online.

Available

€119.99 1
LONGRIDE SADDLEBAG HOLDER - BR-1047

Important notes

Saddlebag recommendation of the manufacturer:

Important notes

Important notes

Important notes

Important notes

10067157

The item is in stock and will be delivered in 2-4 working days. Note: Stocks are updated online every hour on working days from 7 a.m. to 8 p.m., so there is a good chance that the products are available if they appear online.

Available

€119.99 1
LONGRIDE SADDLEBAG HOLDER - BR-1048

Important notes

Saddlebag recommendation of the manufacturer:

Important notes

Important notes

10067158

The item is in stock and will be delivered in 2-4 working days. Note: Stocks are updated online every hour on working days from 7 a.m. to 8 p.m., so there is a good chance that the products are available if they appear online.

Available

€129.99 1
LONGRIDE SADDLEBAG HOLDER - BR-1050

Important notes

Saddlebag recommendation of the manufacturer:

Important notes

Important notes

10067160

The item is in stock and will be delivered in 2-4 working days. Note: Stocks are updated online every hour on working days from 7 a.m. to 8 p.m., so there is a good chance that the products are available if they appear online.

Available

€119.99 1
LONGRIDE SADDLEBAG HOLDER - BR-1051

Important notes

Saddlebag recommendation of the manufacturer:

Important notes

Important notes

10067161

This product is available at week 27.
Current calendar week: 22

Available as of calendar week 27

€139.99 1
LONGRIDE SADDLEBAG HOLDER - BR-1054

Important notes

Saddlebag recommendation of the manufacturer:

Important notes

10067163

The item is in stock and will be delivered in 2-4 working days. Note: Stocks are updated online every hour on working days from 7 a.m. to 8 p.m., so there is a good chance that the products are available if they appear online.

Available

€119.99 1
LONGRIDE SADDLEBAG HOLDER - BR-1055

Important notes

Saddlebag recommendation of the manufacturer:

Important notes

Important notes

10067164

The item is in stock and will be delivered in 2-4 working days. Note: Stocks are updated online every hour on working days from 7 a.m. to 8 p.m., so there is a good chance that the products are available if they appear online.

Available

€119.99 1
LONGRIDE SADDLEBAG HOLDER - BR-1056

Important notes

Saddlebag recommendation of the manufacturer:

Important notes

Important notes

10067165

The item is in stock and will be delivered in 2-4 working days. Note: Stocks are updated online every hour on working days from 7 a.m. to 8 p.m., so there is a good chance that the products are available if they appear online.

Available

€119.99 1
LONGRIDE SADDLEBAG HOLDER - BR-1100
10067166

The item is in stock and will be delivered in 2-4 working days. Note: Stocks are updated online every hour on working days from 7 a.m. to 8 p.m., so there is a good chance that the products are available if they appear online.

Available

€139.99 1
LONGRIDE SADDLEBAG HOLDER - BR-1101
10067167

The item is in stock and will be delivered in 2-4 working days. Note: Stocks are updated online every hour on working days from 7 a.m. to 8 p.m., so there is a good chance that the products are available if they appear online.

Available

€139.99 1
LONGRIDE SADDLEBAG - MOUNT BR-1049 XV950/R
10067159

The item is in stock and will be delivered in 2-4 working days. Note: Stocks are updated online every hour on working days from 7 a.m. to 8 p.m., so there is a good chance that the products are available if they appear online.

Available

€39.99 1
LONGRIDE SADDLEBAG MOUNT - SYSTEM BR-1015 BLACK

Important notes

Saddlebag recommendation of the manufacturer:

Important notes

10067037

The item is in stock and will be delivered in 2-4 working days. Note: Stocks are updated online every hour on working days from 7 a.m. to 8 p.m., so there is a good chance that the products are available if they appear online.

Available

€119.99 1