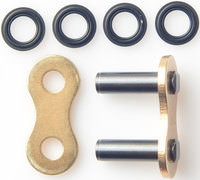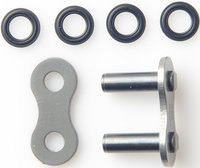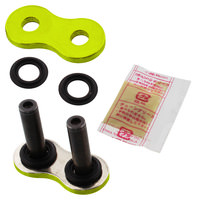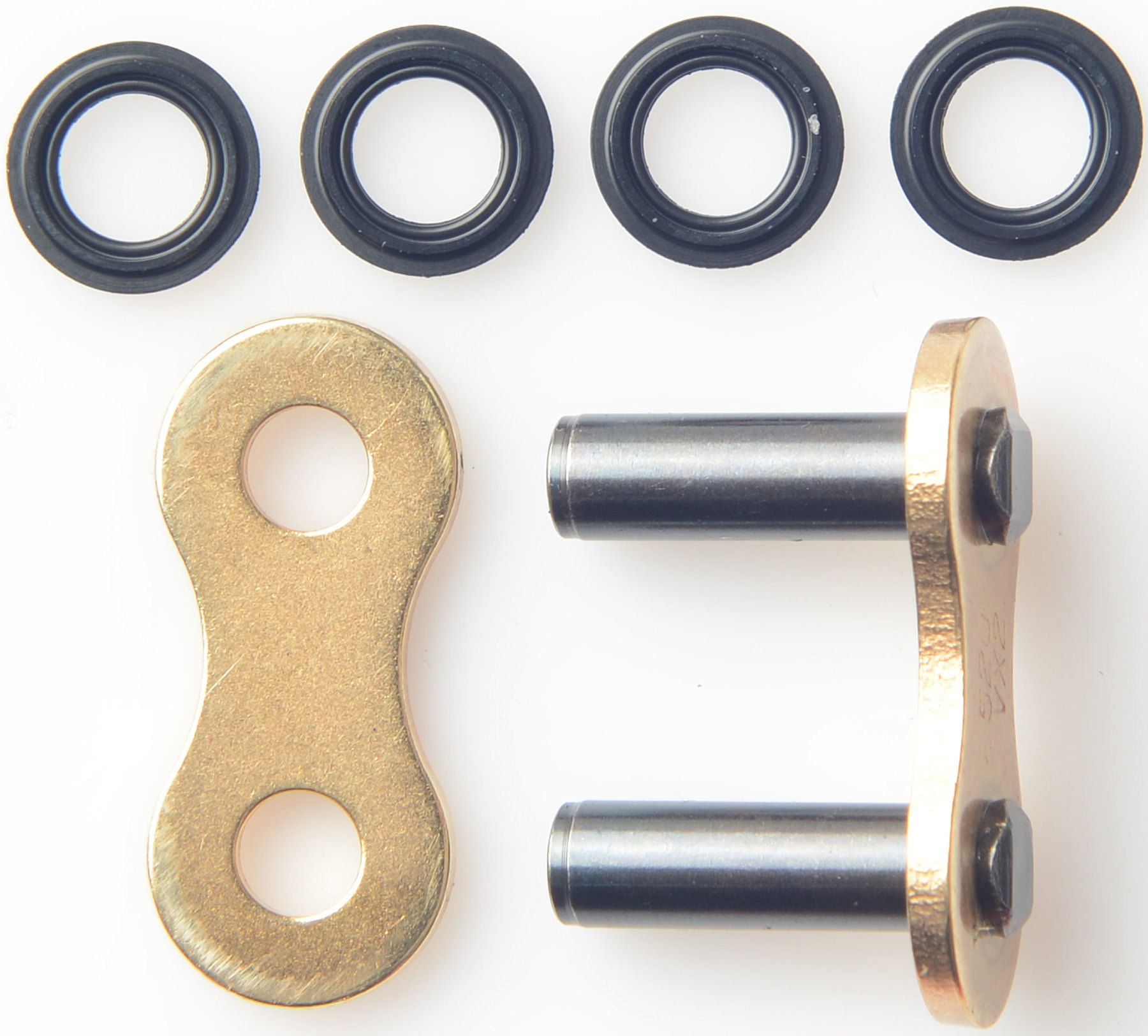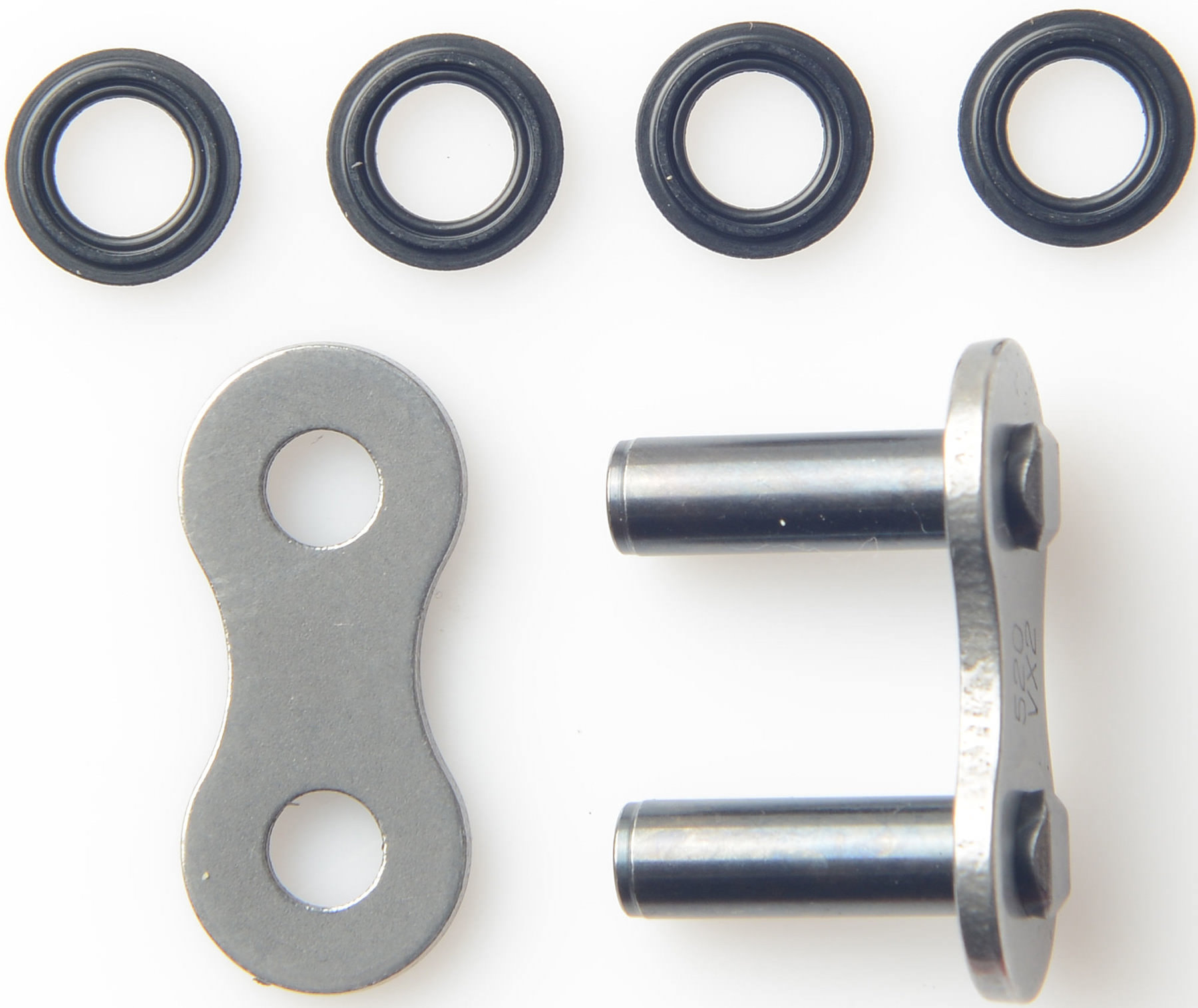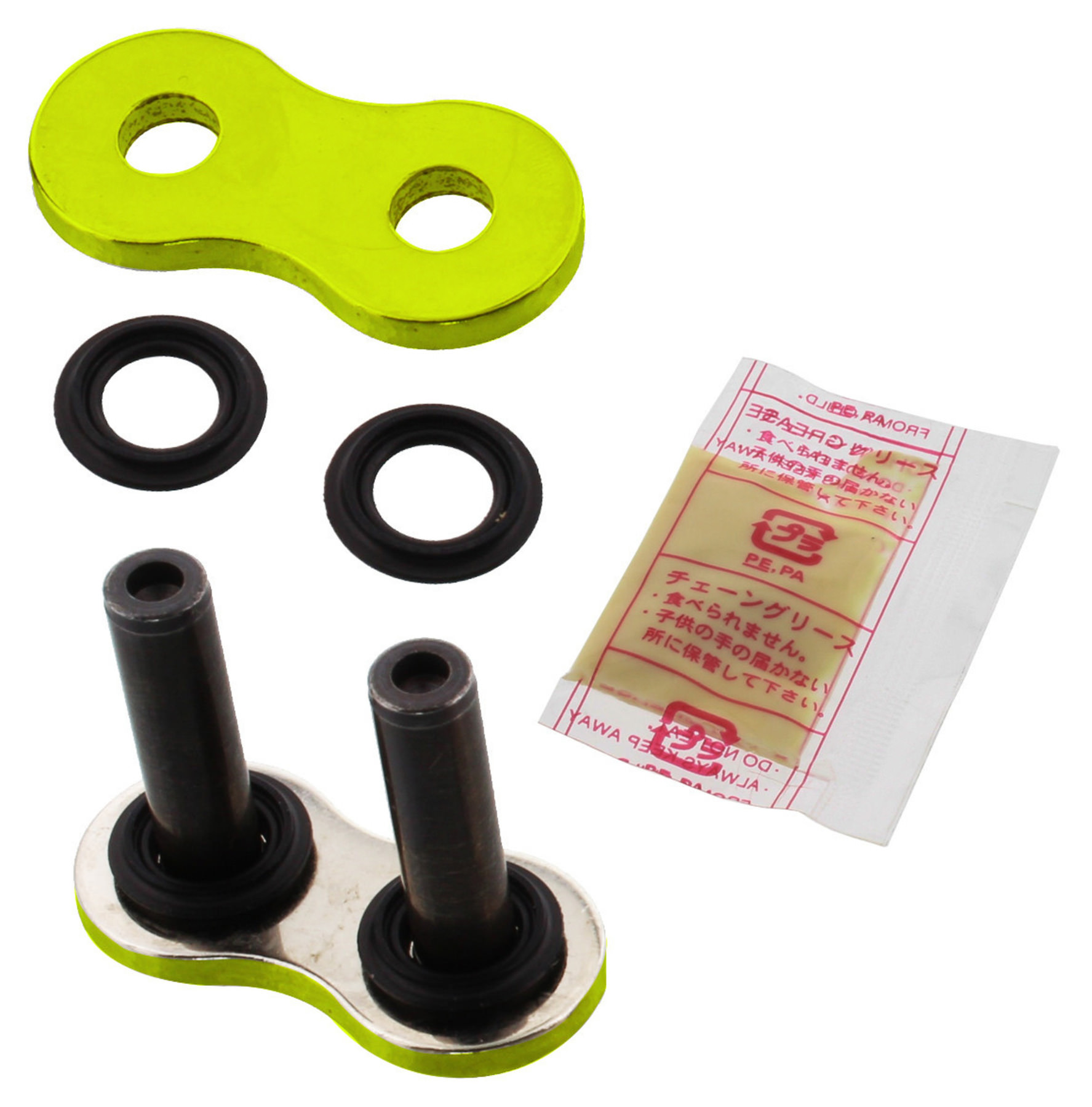 Masterlink,Hollow Rivet For DID Chains
Free delivery on orders over €199.00
2 year return policy
Fast delivery
Masterlink,Hollow Rivet For DID Chains
Original D.I.D. rivet-type connecting links

The increased performance of modern motorcycles makes ever greater demands on the chain set and the connecting link.
With original D.I.D. rivet-type connecting links you'll always be on the right track. Safety is of paramount importance.
It is essential to follow the installation instructions for your D.I.D. chain set and the vehicle manufacturer's specifications (e.g. owner's manual).
Important: Installing the connecting link incorrectly may result in serious damage to your bike.

Manufacturer details: DID

Chain + Pinion + Sprocket

Motorcycle manufacturers look for chains with the best running characteristics and the longest service life - that often means chains from DID. Experience and engineering of the highest standard guarantee outstanding quality for your requirements, too. We supply what is surely the most widely used motorbike chain in the world, produced by state-of-the-art manufacturing methods from top-quality components - the "Professional Line" from DID. Extremely long life and noticeably smoother running will make this your chain of choice, as it is for many of the top motorcycle racers.
Product
Art. No.
Availability
Price
Actions
MASTER LINK, HOLLOW RIVET - DID 525VX (GOLD) X-RING
10040022

The item is in stock and will be delivered in 2-5 working days. Note: Stocks are updated online every hour on working days from 7 a.m. to 8 p.m., so there is a good chance that the products are available if they appear online.

Available

€4.99 1
MASTER LINK, HOLLOW RIVET - DID 530VX (GOLD) X-RING
10040023

The item is in stock and will be delivered in 2-5 working days. Note: Stocks are updated online every hour on working days from 7 a.m. to 8 p.m., so there is a good chance that the products are available if they appear online.

Available

€7.99 1
MASTER LINK, HOLLOW RIVET - DID G&B520VX3 X-RING
10040040

The item is in stock and will be delivered in 2-5 working days. Note: Stocks are updated online every hour on working days from 7 a.m. to 8 p.m., so there is a good chance that the products are available if they appear online.

Available

€4.99 1
MASTER LINK, HOLLOW RIVET - DID 630V BLACK O-RING
10040044

The item is in stock and will be delivered in 2-5 working days. Note: Stocks are updated online every hour on working days from 7 a.m. to 8 p.m., so there is a good chance that the products are available if they appear online.

Available

€8.99 1
MASTER LINK, HOLLOW RIVET - DID 520VX3 STEEL X-RING
10040046

The item is in stock and will be delivered in 2-5 working days. Note: Stocks are updated online every hour on working days from 7 a.m. to 8 p.m., so there is a good chance that the products are available if they appear online.

Available

€4.99 1
MASTER LINK, HOLLOW RIVET - DID 525VX3 X-RING
10040076

The item is in stock and will be delivered in 2-5 working days. Note: Stocks are updated online every hour on working days from 7 a.m. to 8 p.m., so there is a good chance that the products are available if they appear online.

Available

€4.99 1
MASTER LINK, HOLLOW RIVET - DID 530 VX BLACK X-RING
10040093

The item is in stock and will be delivered in 2-5 working days. Note: Stocks are updated online every hour on working days from 7 a.m. to 8 p.m., so there is a good chance that the products are available if they appear online.

Available

€7.99 1
MASTER LINK, HOLLOW RIVET - DID 525VX X-RING
10040094

The item is in stock and will be delivered in 2-5 working days. Note: Stocks are updated online every hour on working days from 7 a.m. to 8 p.m., so there is a good chance that the products are available if they appear online.

Available

€4.99 1
MASTER LINK, HOLLOW RIVET - DID 530 ZVM-X GOLD X-RING
10040097

The item is in stock and will be delivered in 2-5 working days. Note: Stocks are updated online every hour on working days from 7 a.m. to 8 p.m., so there is a good chance that the products are available if they appear online.

Available

€8.99 1
CHAIN LOCK, HOLLOW RIVET - DID 525ZVM-X GOLD X-RING
10040098

The item is in stock and will be delivered in 2-5 working days. Note: Stocks are updated online every hour on working days from 7 a.m. to 8 p.m., so there is a good chance that the products are available if they appear online.

Available

€6.99 1
MASTER LINK, HOLLOW RIVET - DID 520 ZVM-X GOLD X-RING
10040099

The item is in stock and will be delivered in 2-5 working days. Note: Stocks are updated online every hour on working days from 7 a.m. to 8 p.m., so there is a good chance that the products are available if they appear online.

Available

€6.99 1
MASTER LINK, HOLLOW RIVET - DID 530VX3 (GOLD) X-RING
10040424

The item is in stock and will be delivered in 2-5 working days. Note: Stocks are updated online every hour on working days from 7 a.m. to 8 p.m., so there is a good chance that the products are available if they appear online.

Available

€7.99 1
HOLLOW RIVET MASTER LINK - DID 520VX3 GOLD X-RING
10040836

The item is in stock and will be delivered in 2-5 working days. Note: Stocks are updated online every hour on working days from 7 a.m. to 8 p.m., so there is a good chance that the products are available if they appear online.

Available

€5.99 1
CHAIN LOCK HOLLOW RIVET - DID 525VX3 GOLD X-RING
10040874

The item is in stock and will be delivered in 2-5 working days. Note: Stocks are updated online every hour on working days from 7 a.m. to 8 p.m., so there is a good chance that the products are available if they appear online.

Available

€5.99 1
CHAIN LOCK HOLLOW RIVET - DID 525VR46 VX3 YELLOW
10050125

The item is in stock and will be delivered in 2-5 working days. Note: Stocks are updated online every hour on working days from 7 a.m. to 8 p.m., so there is a good chance that the products are available if they appear online.

Available

€12.99 1
CHAIN LOCK HOLLOW RIVET - DID 520VR46 VX3 YELLOW
10050126

The product will be ordered from the manufacturer for you. Depending on availability, longer delivery times are also possible. We'll let you know if that's the case. You can of course cancel your delivery at any time free of charge.

Available in 7-21 days

€12.99 1