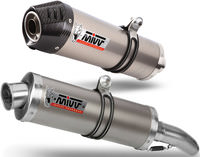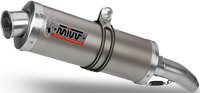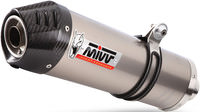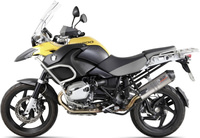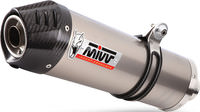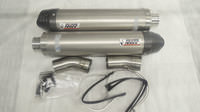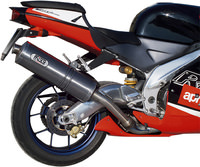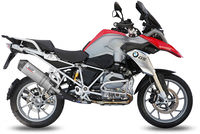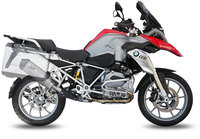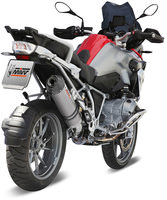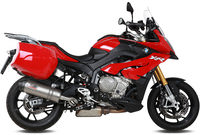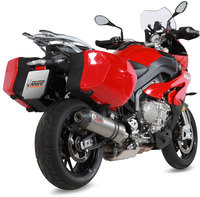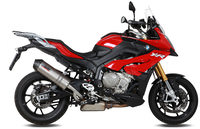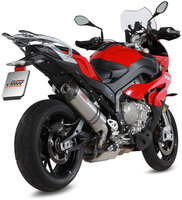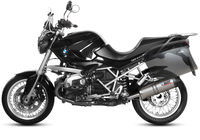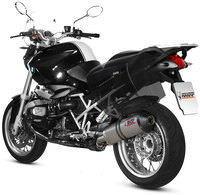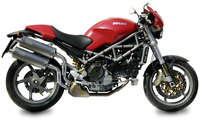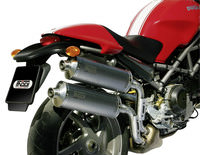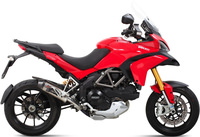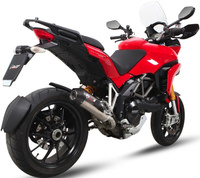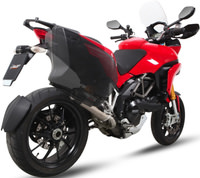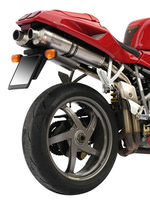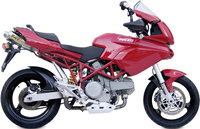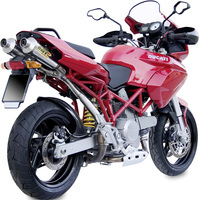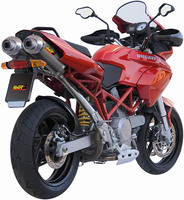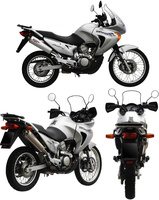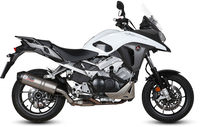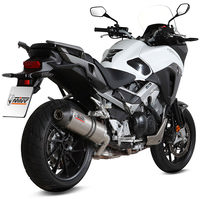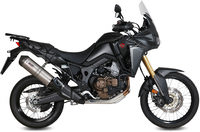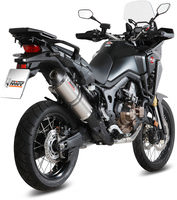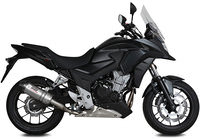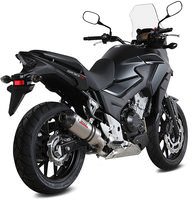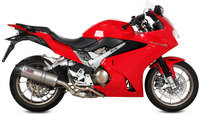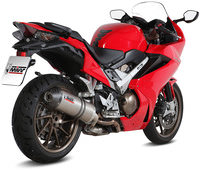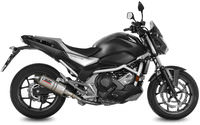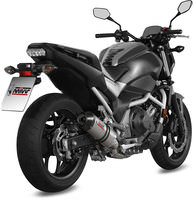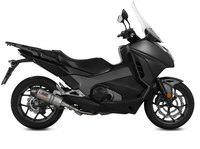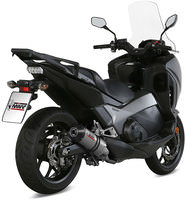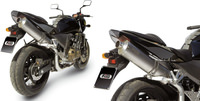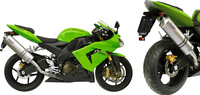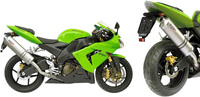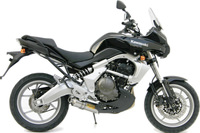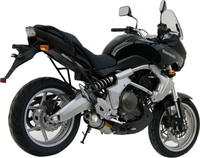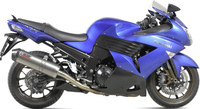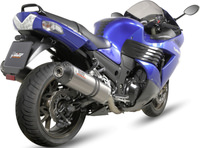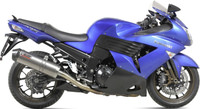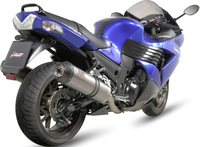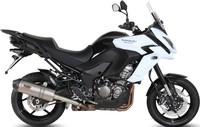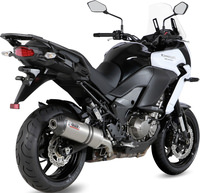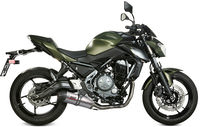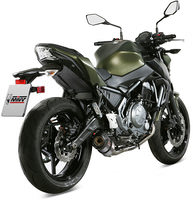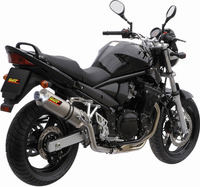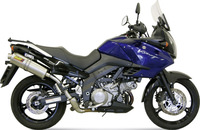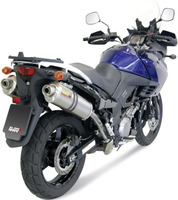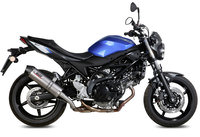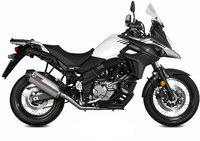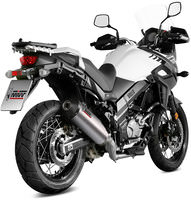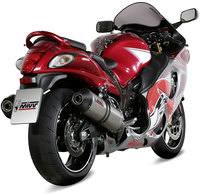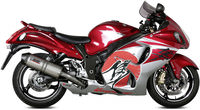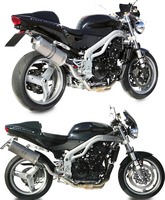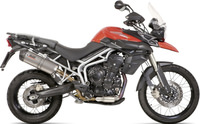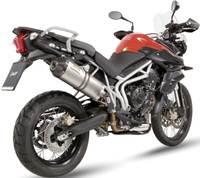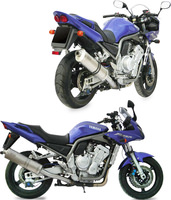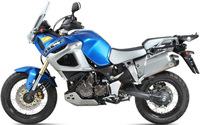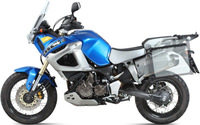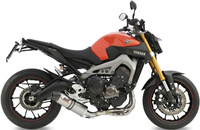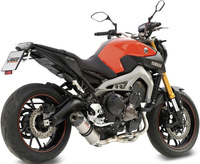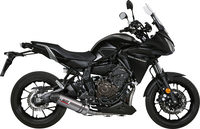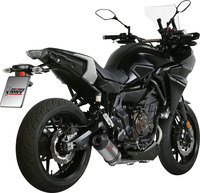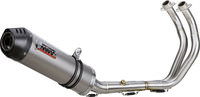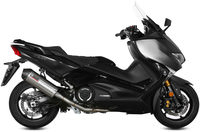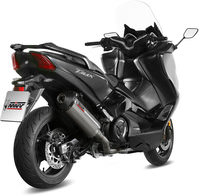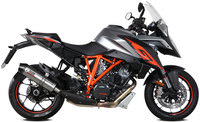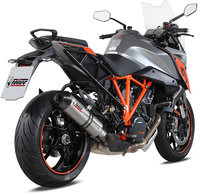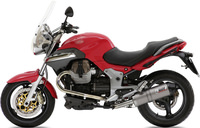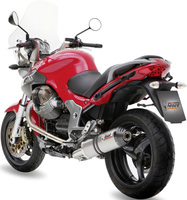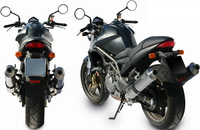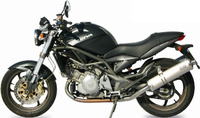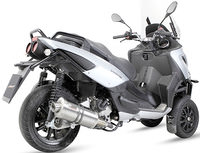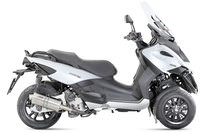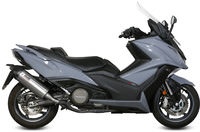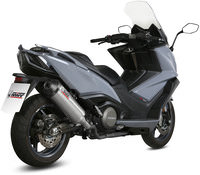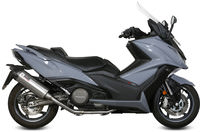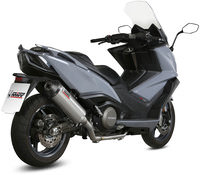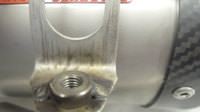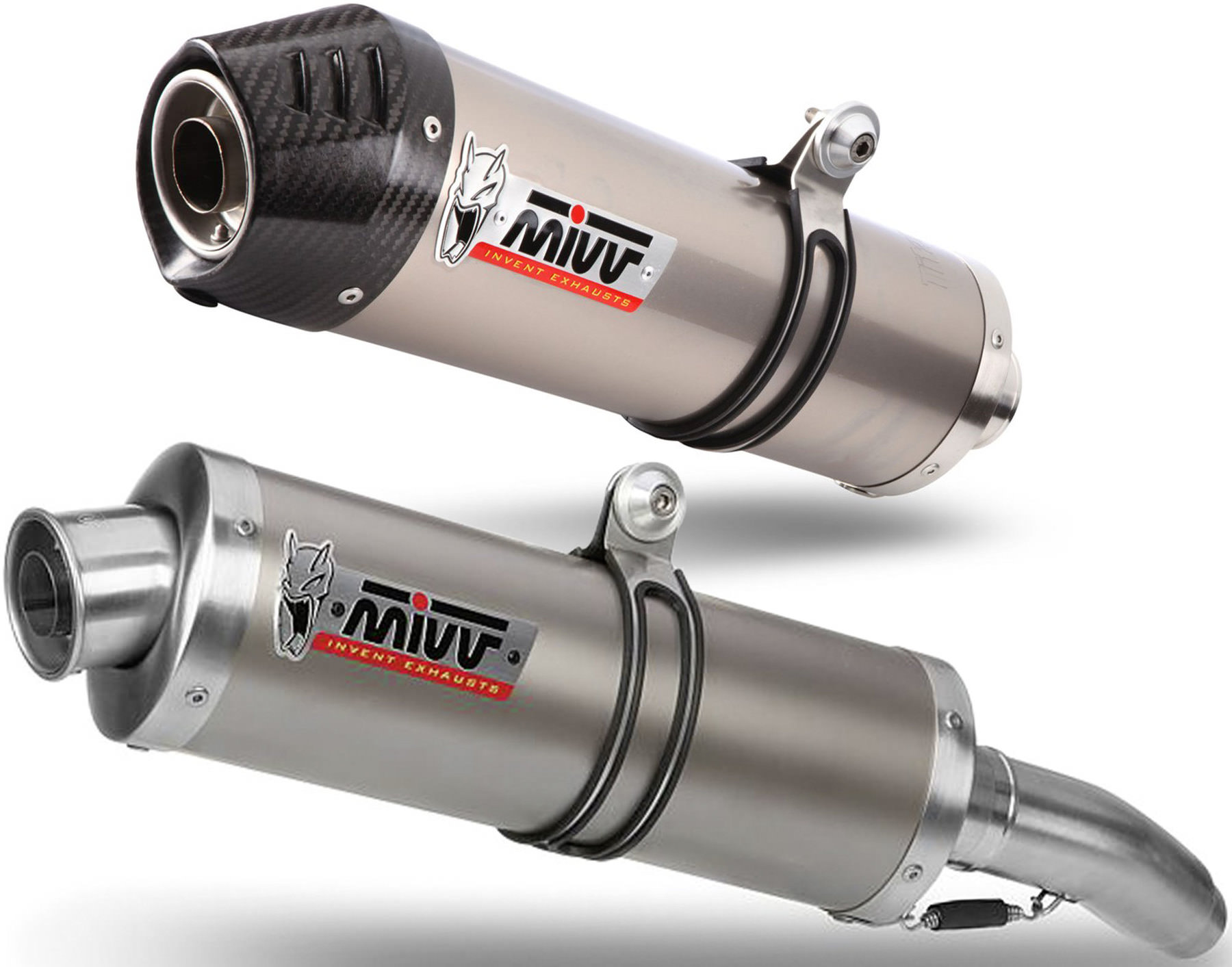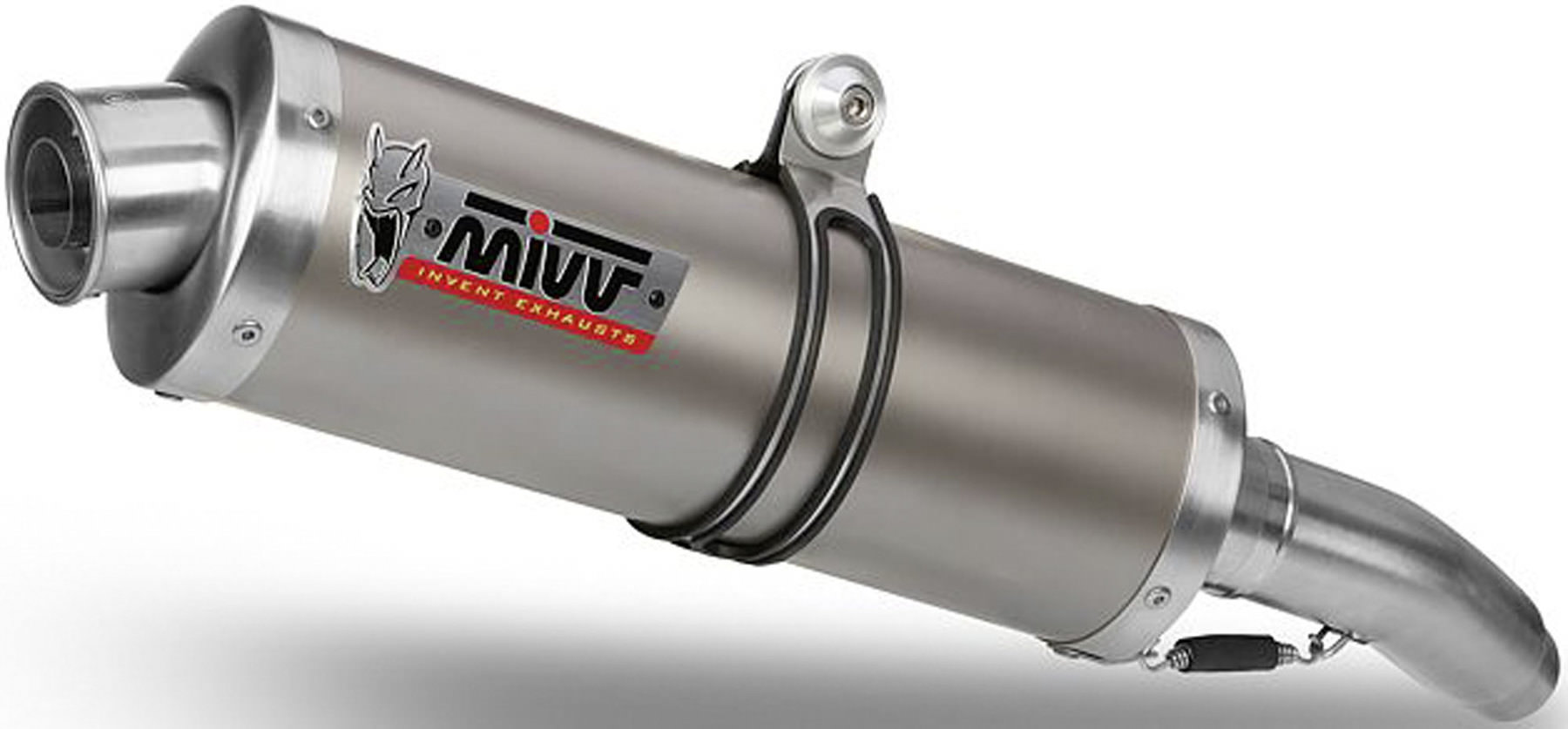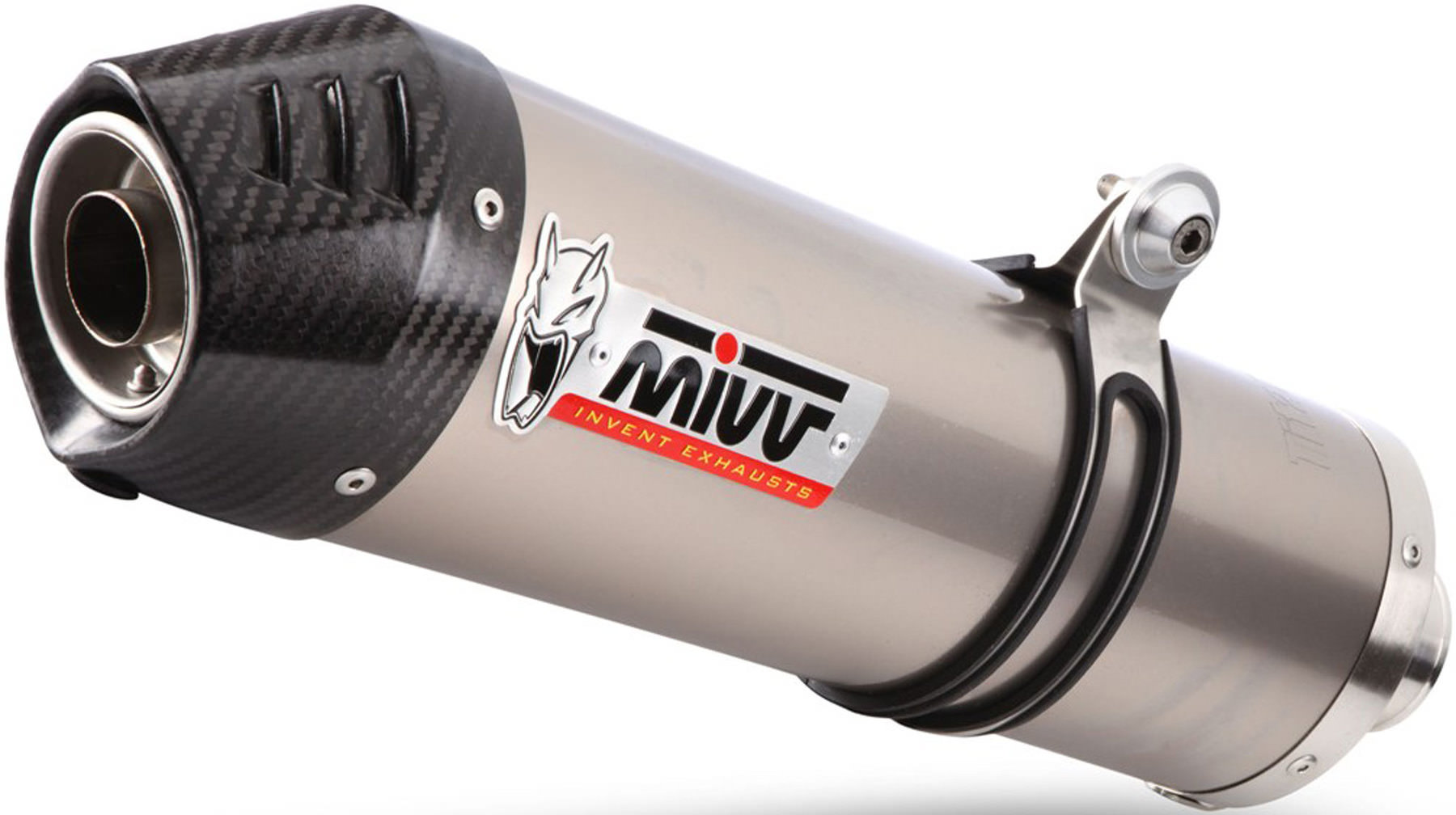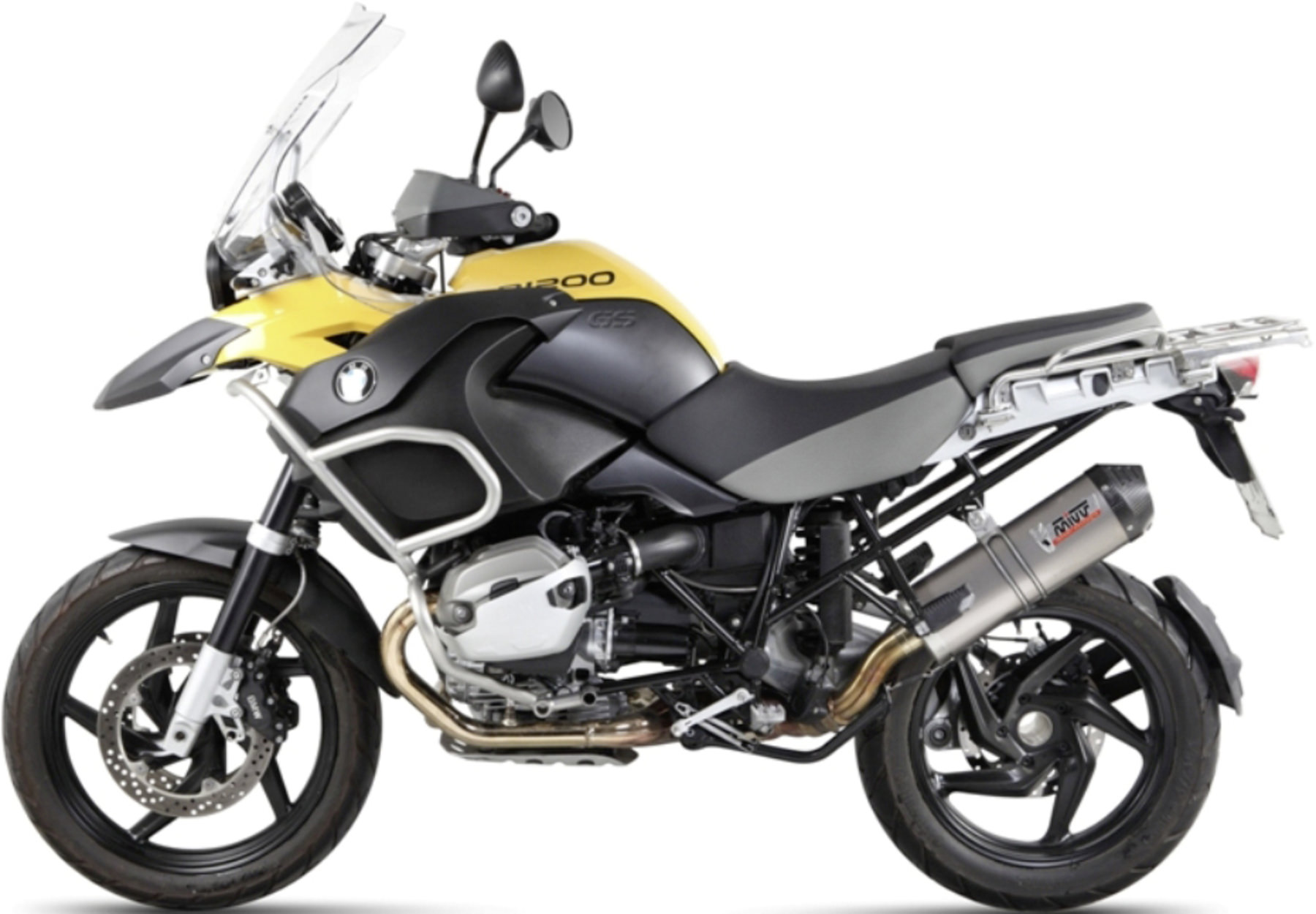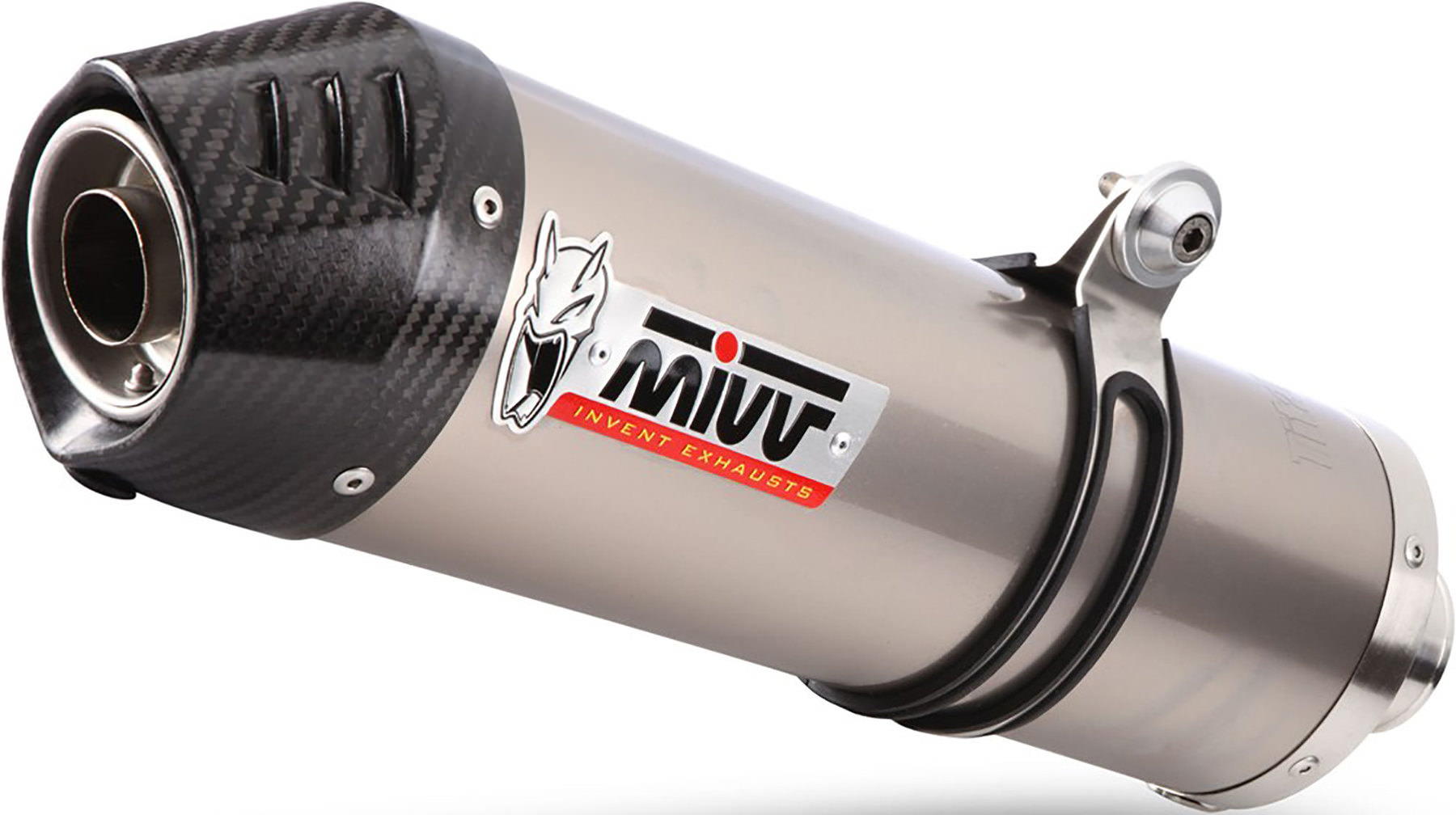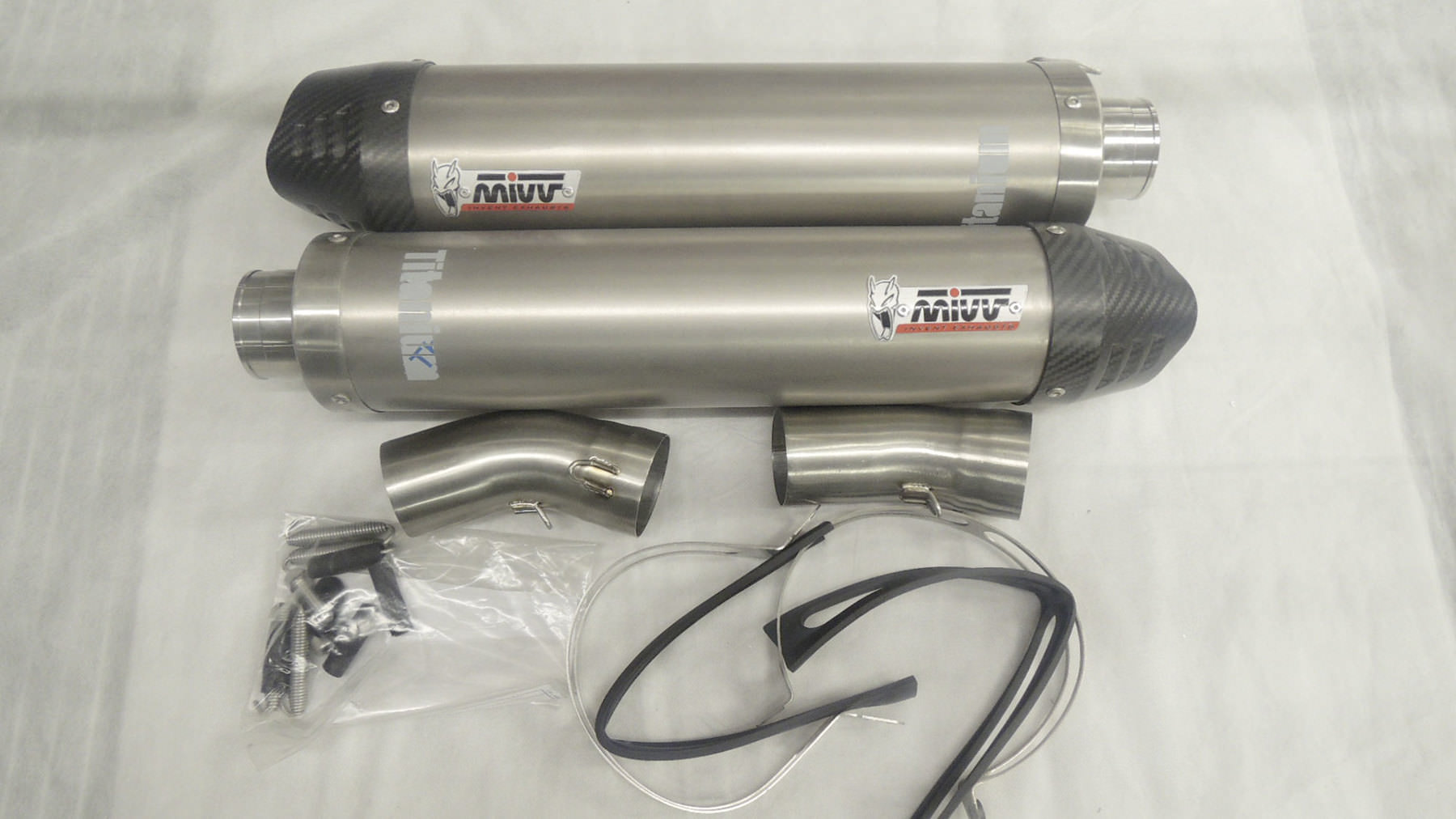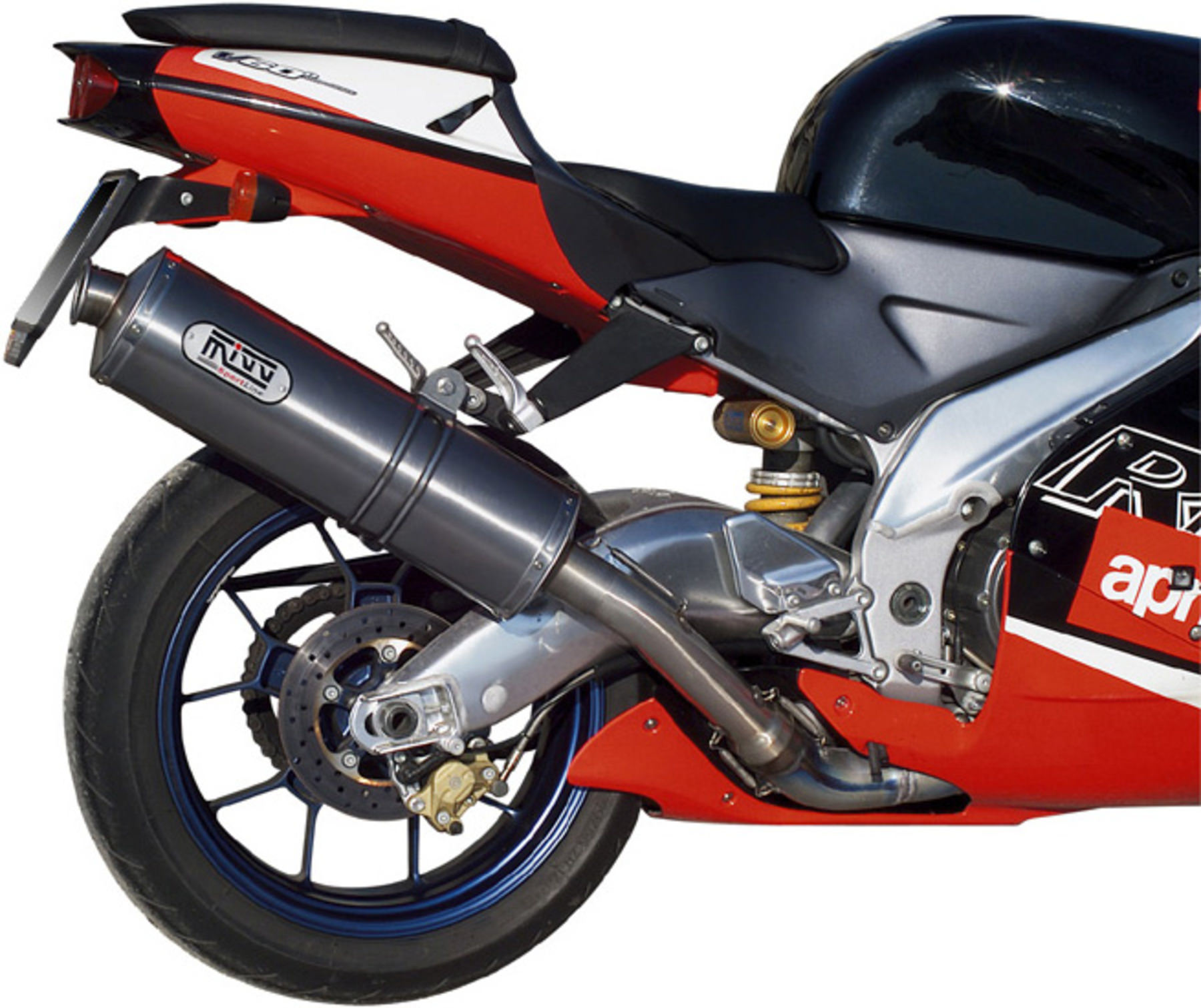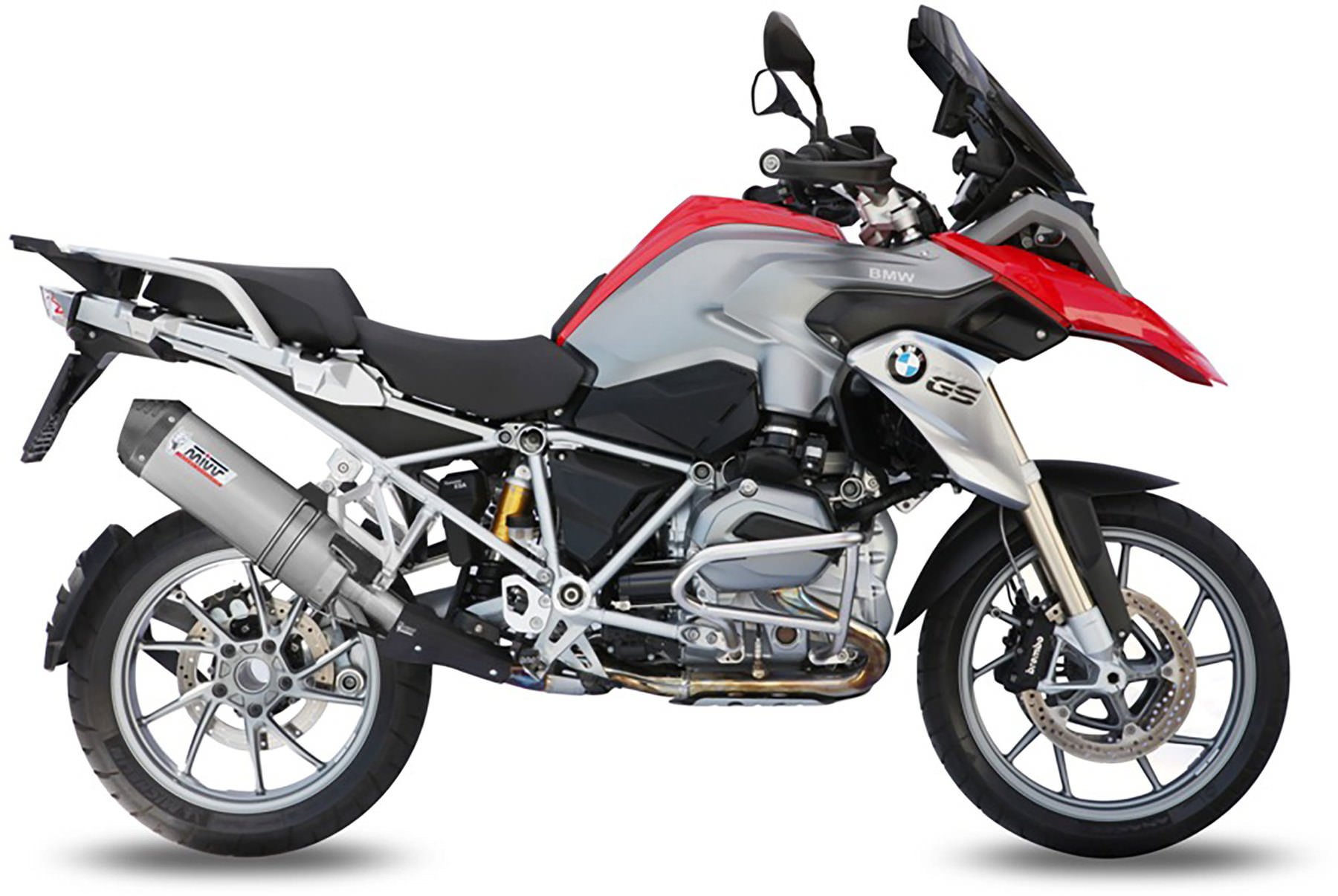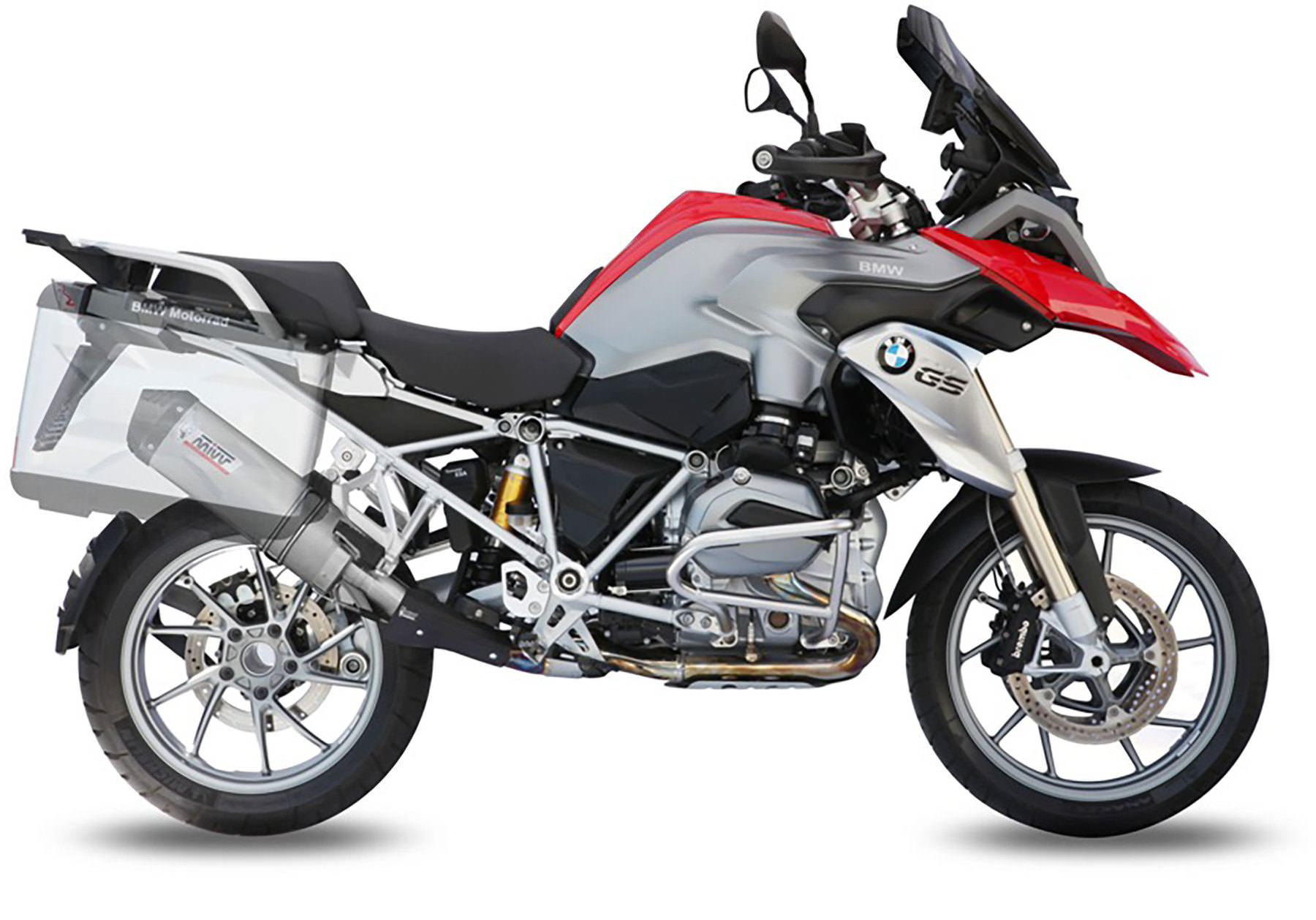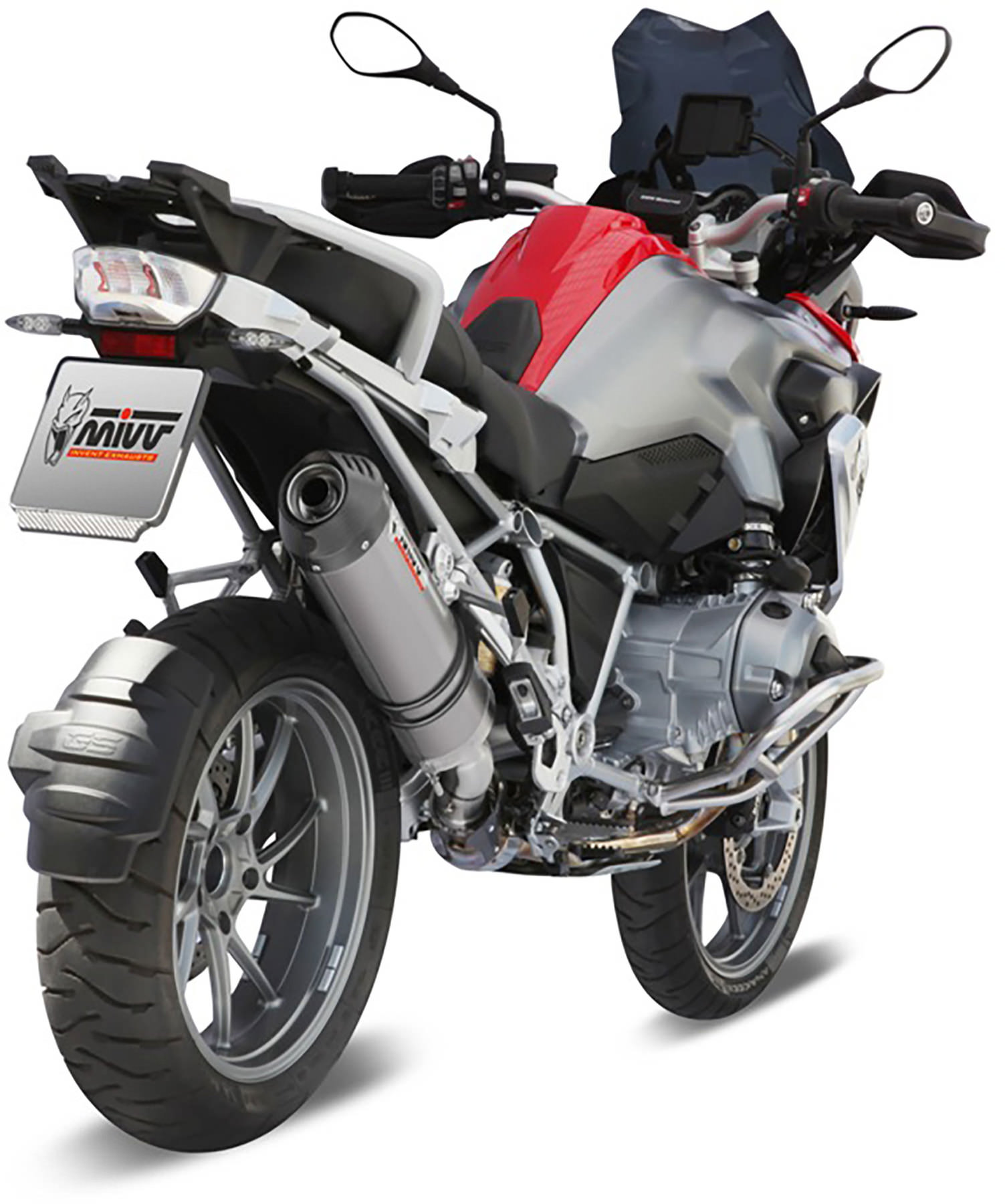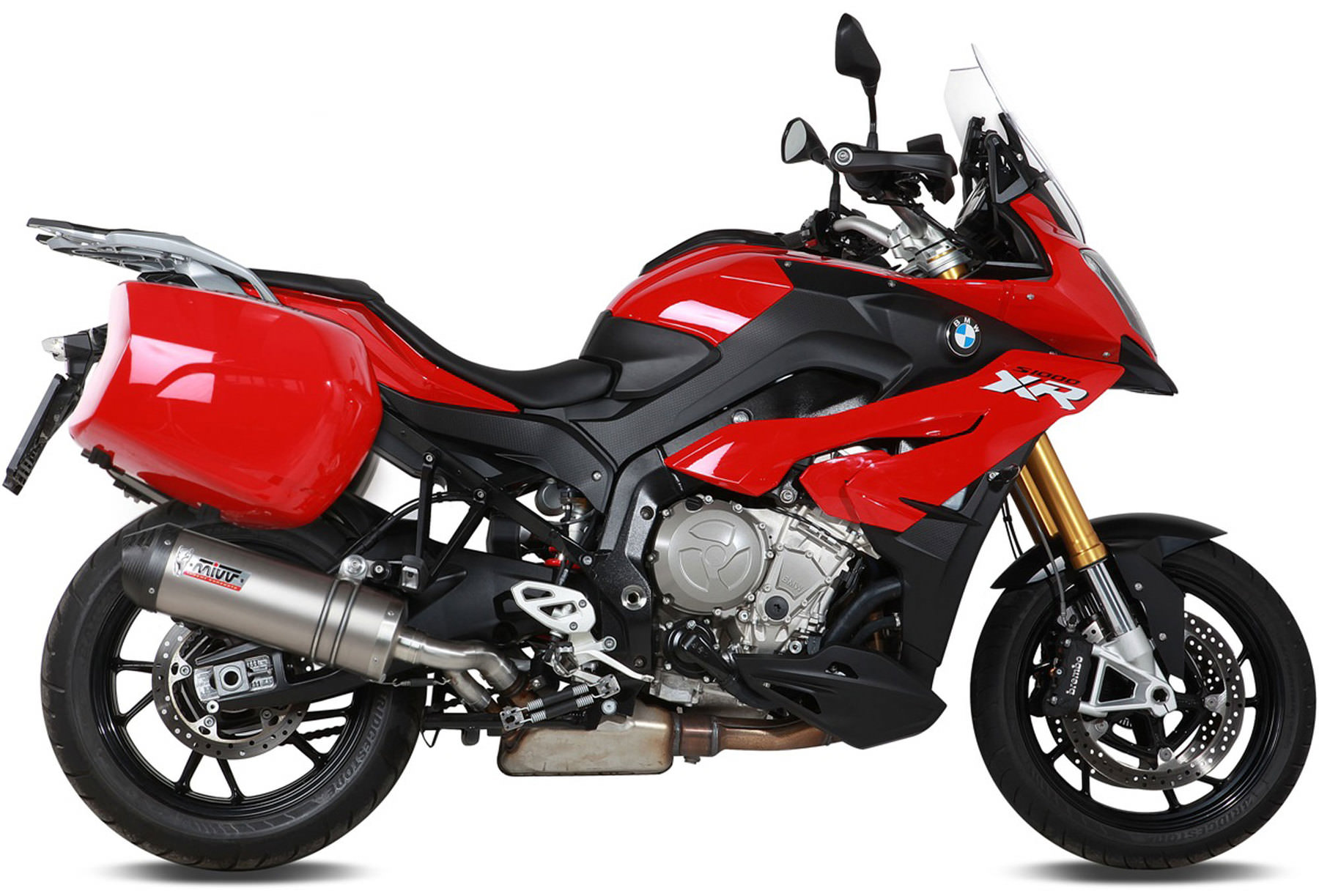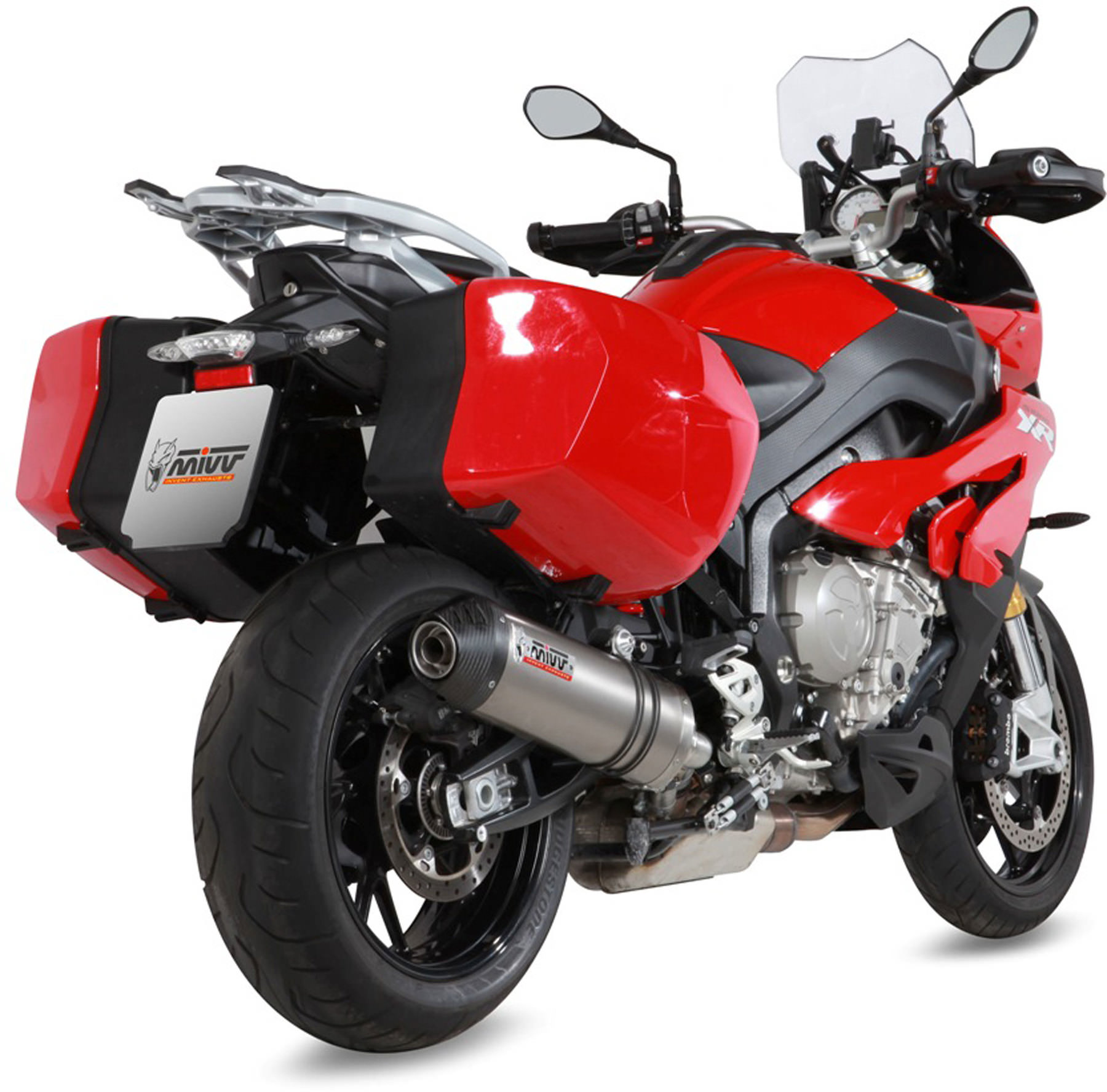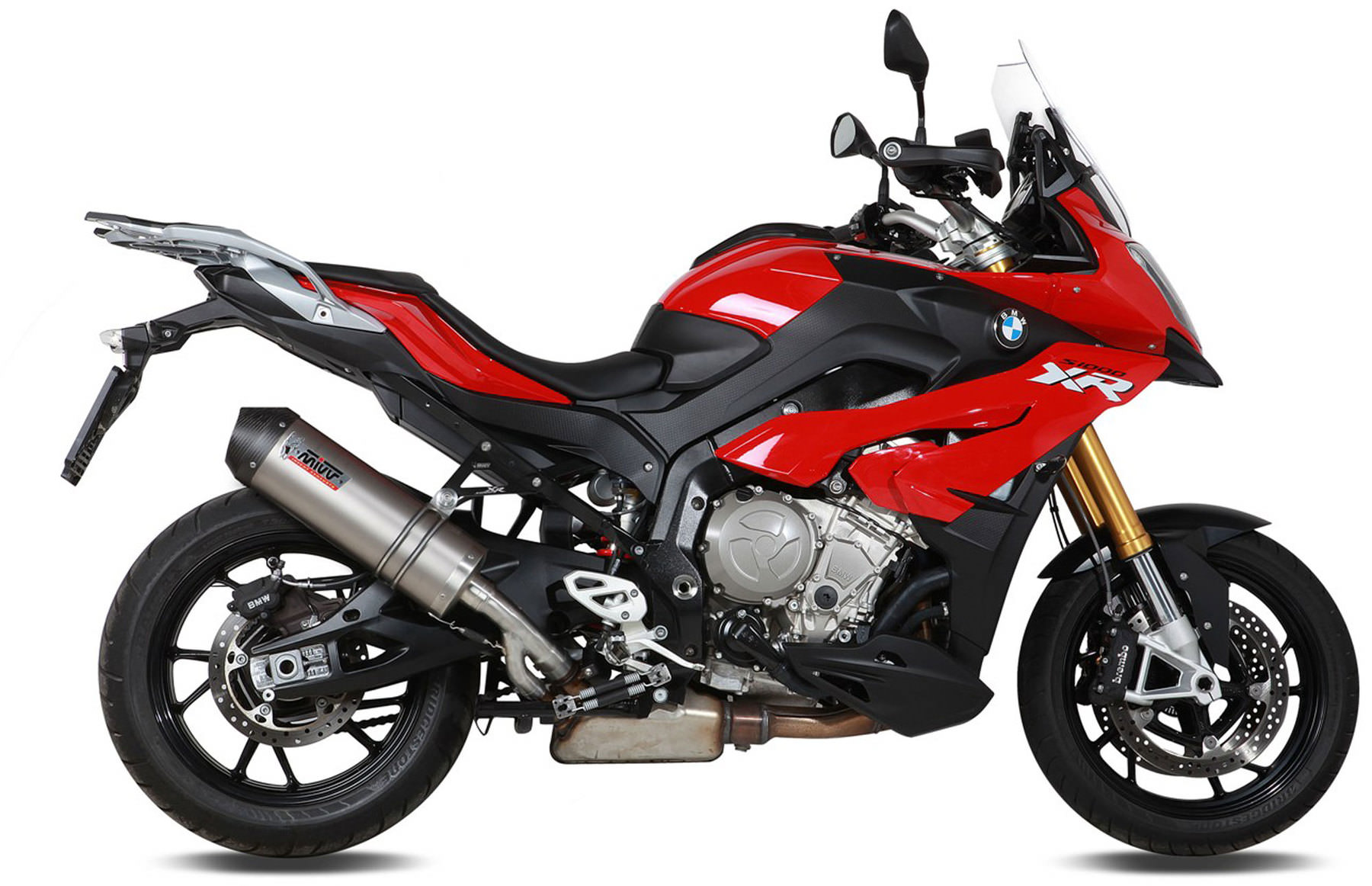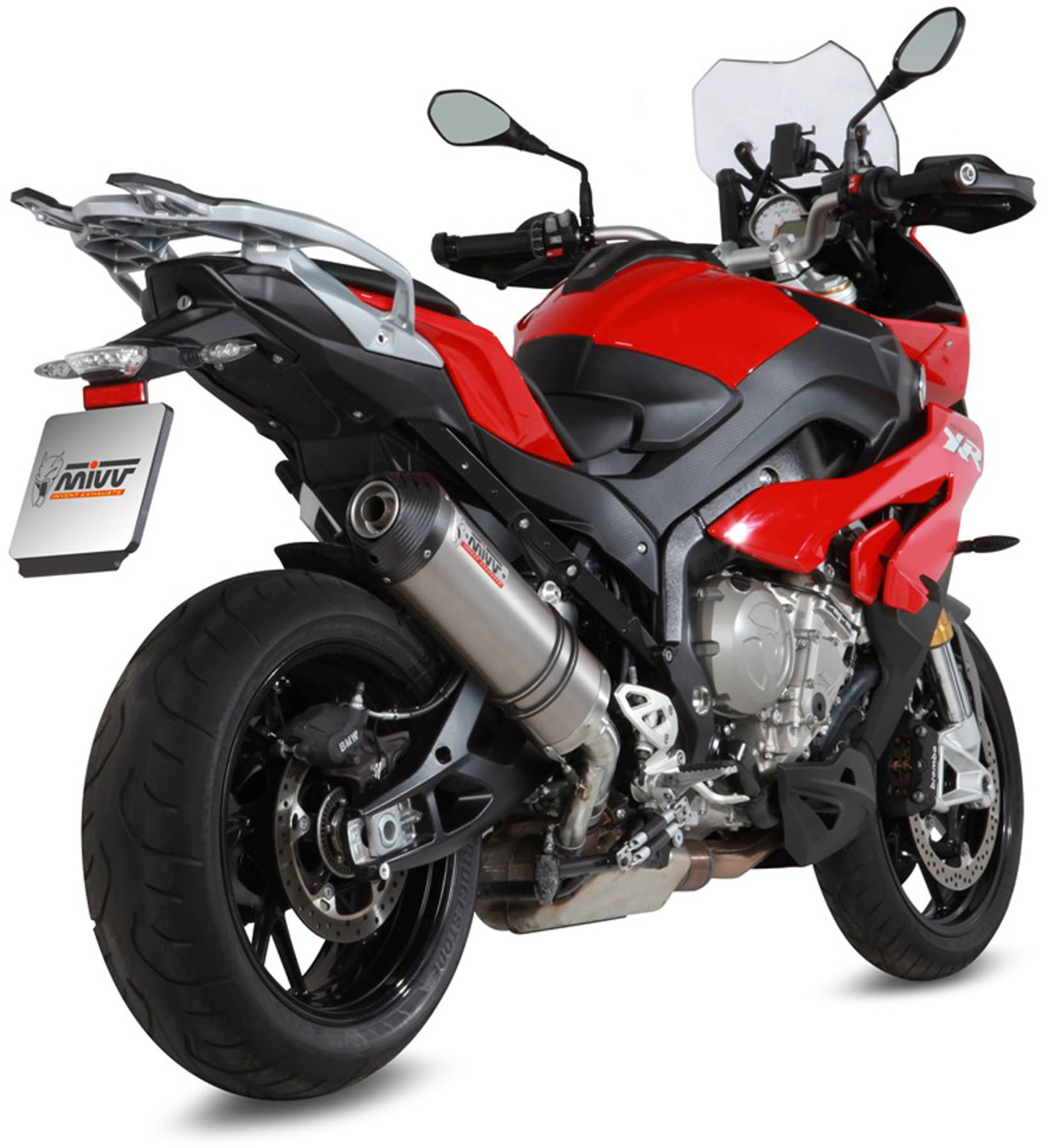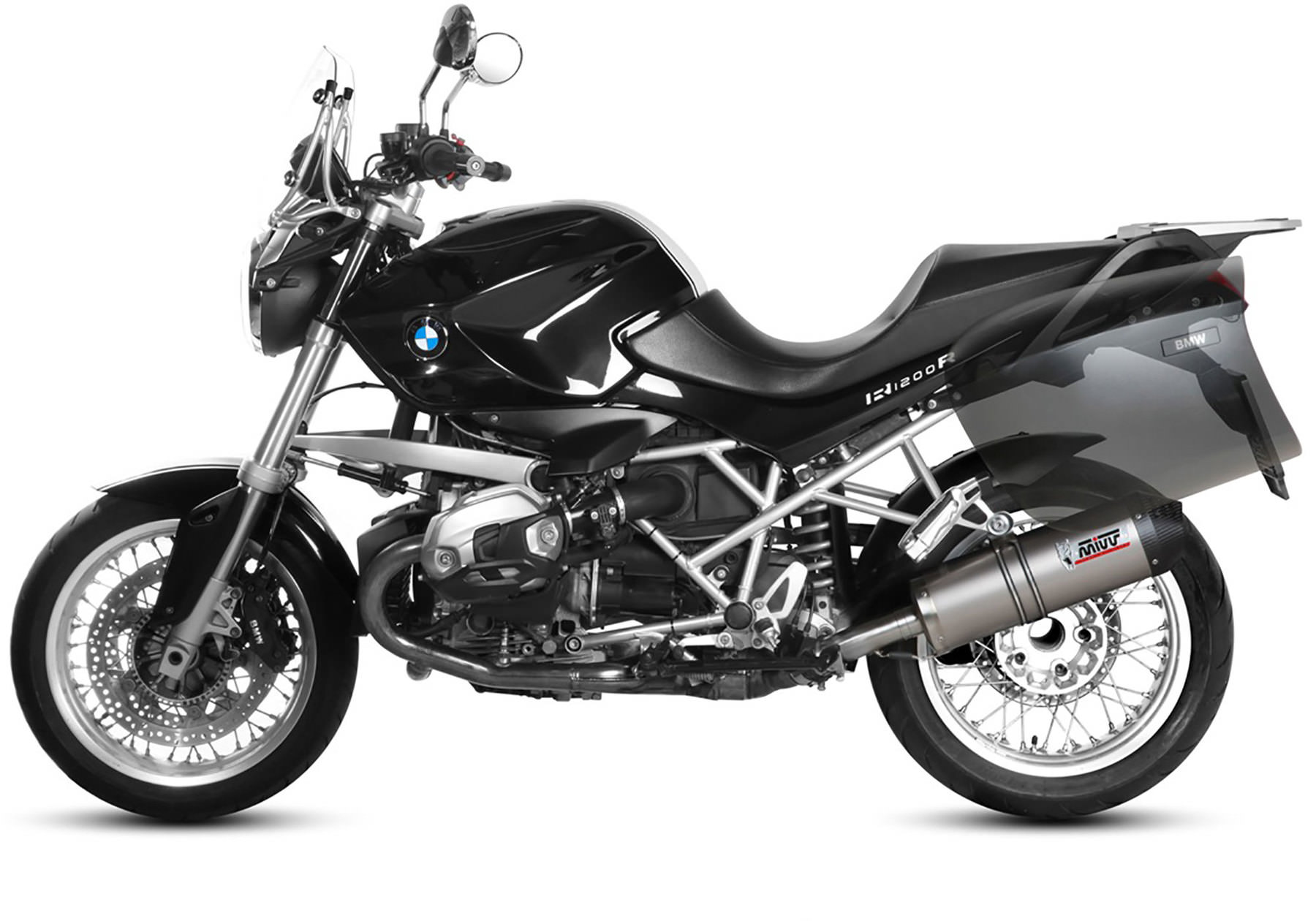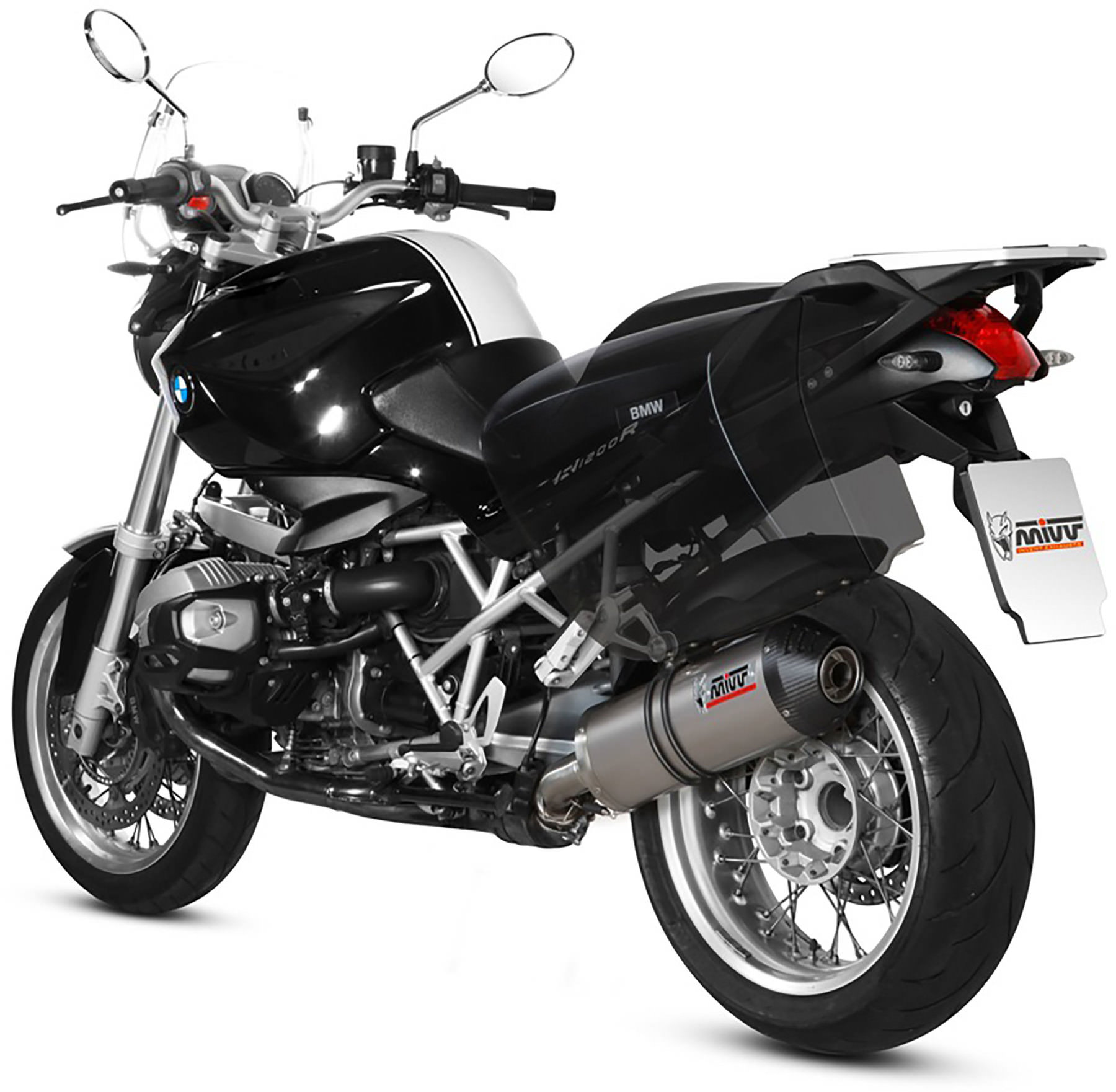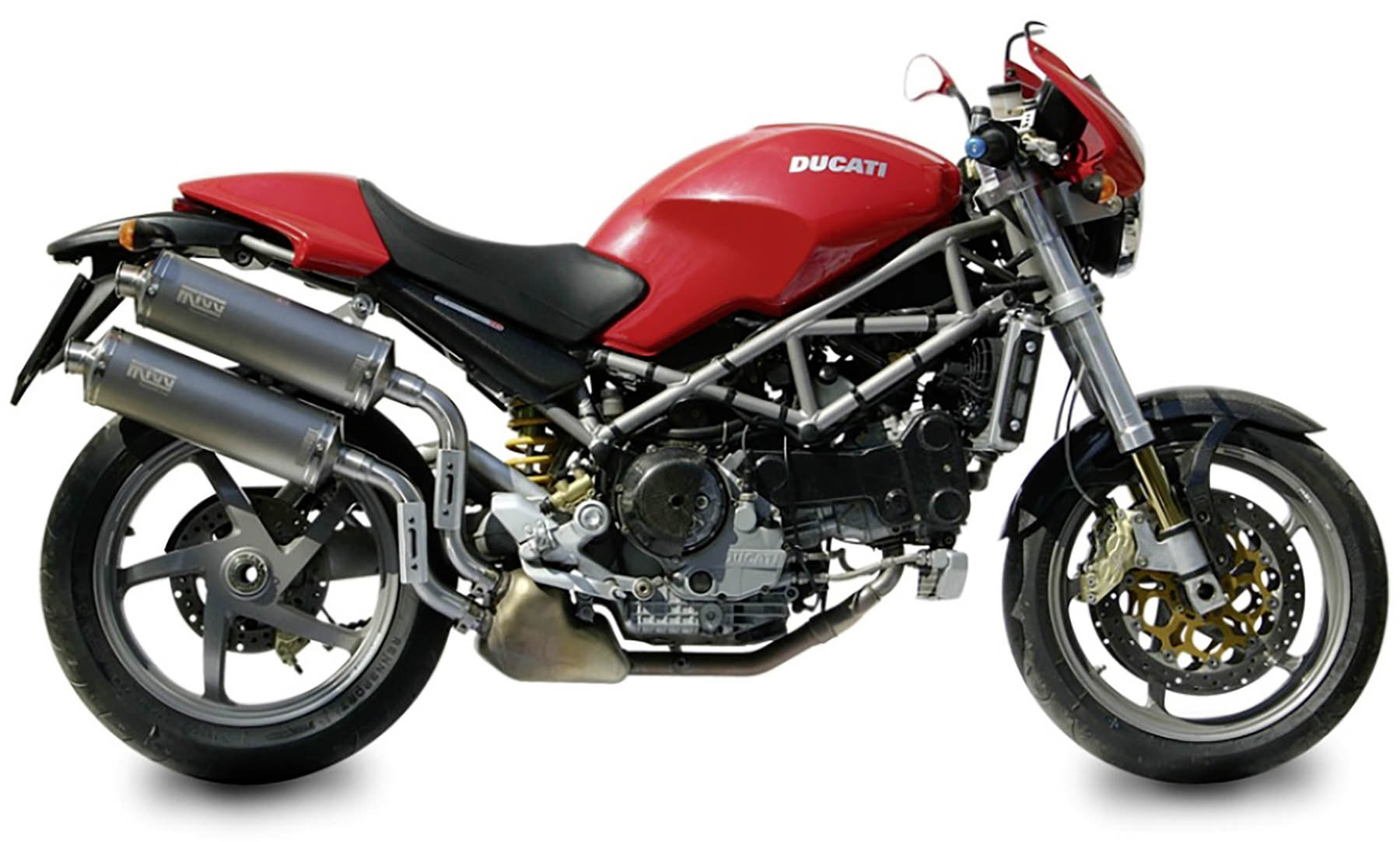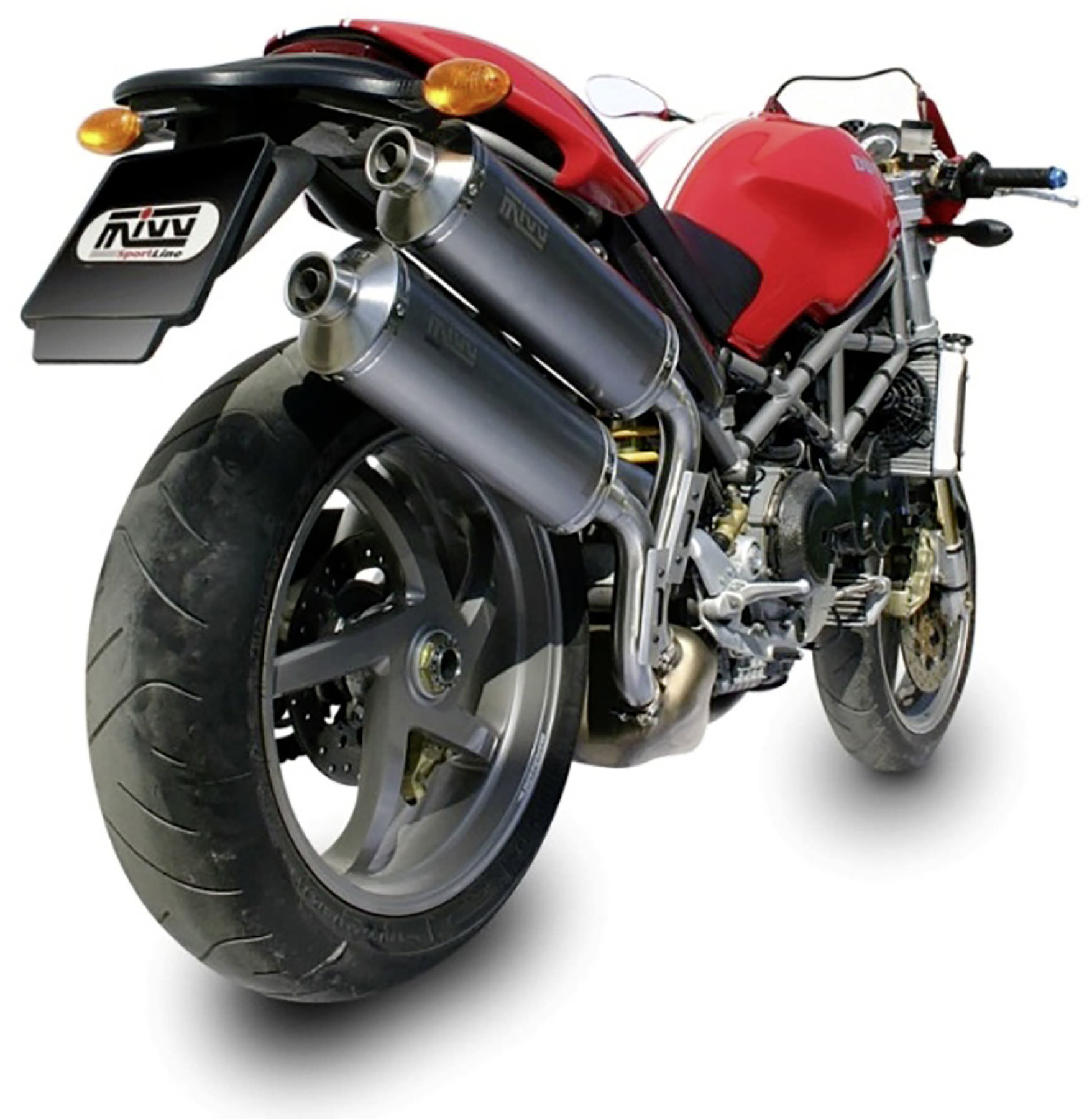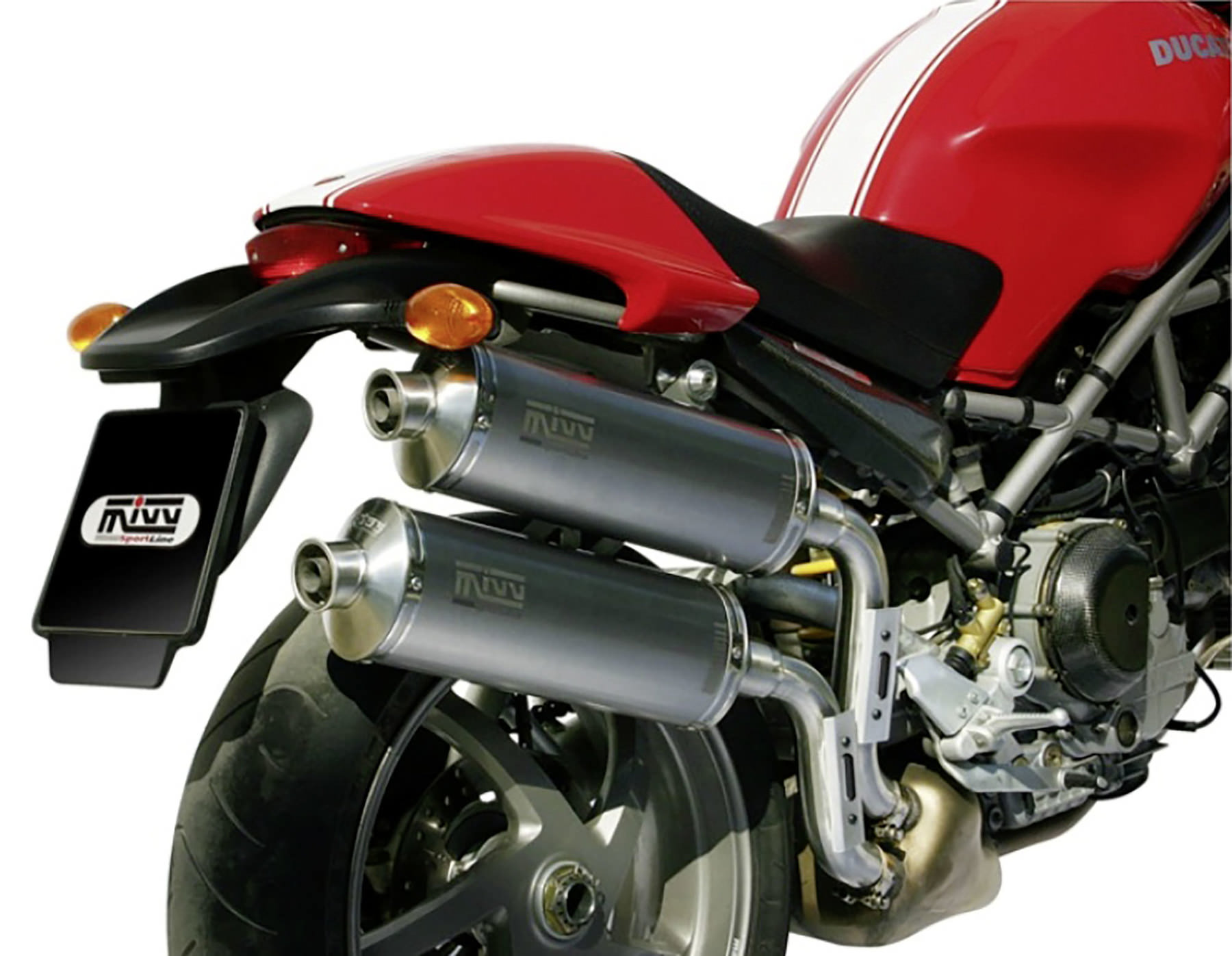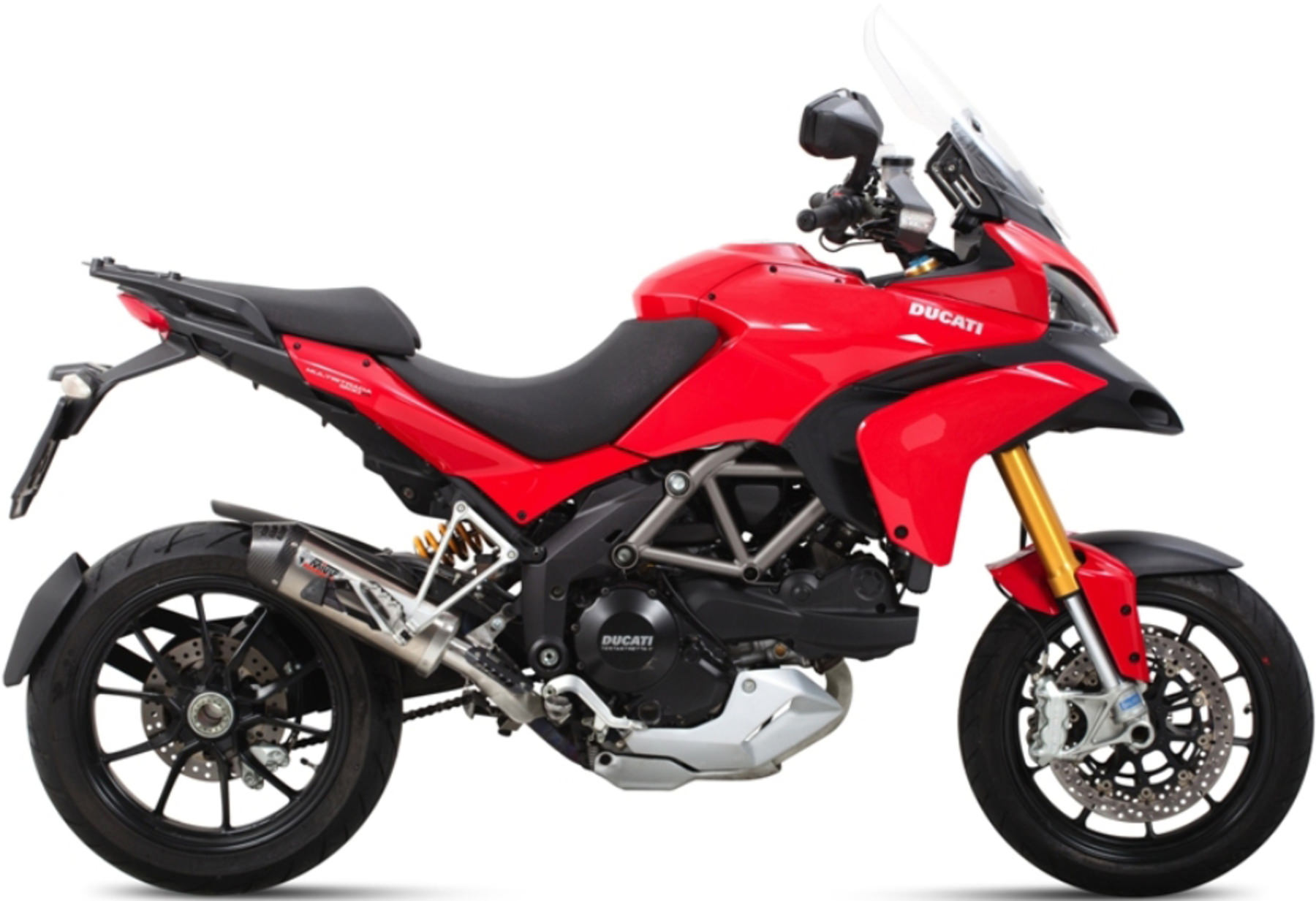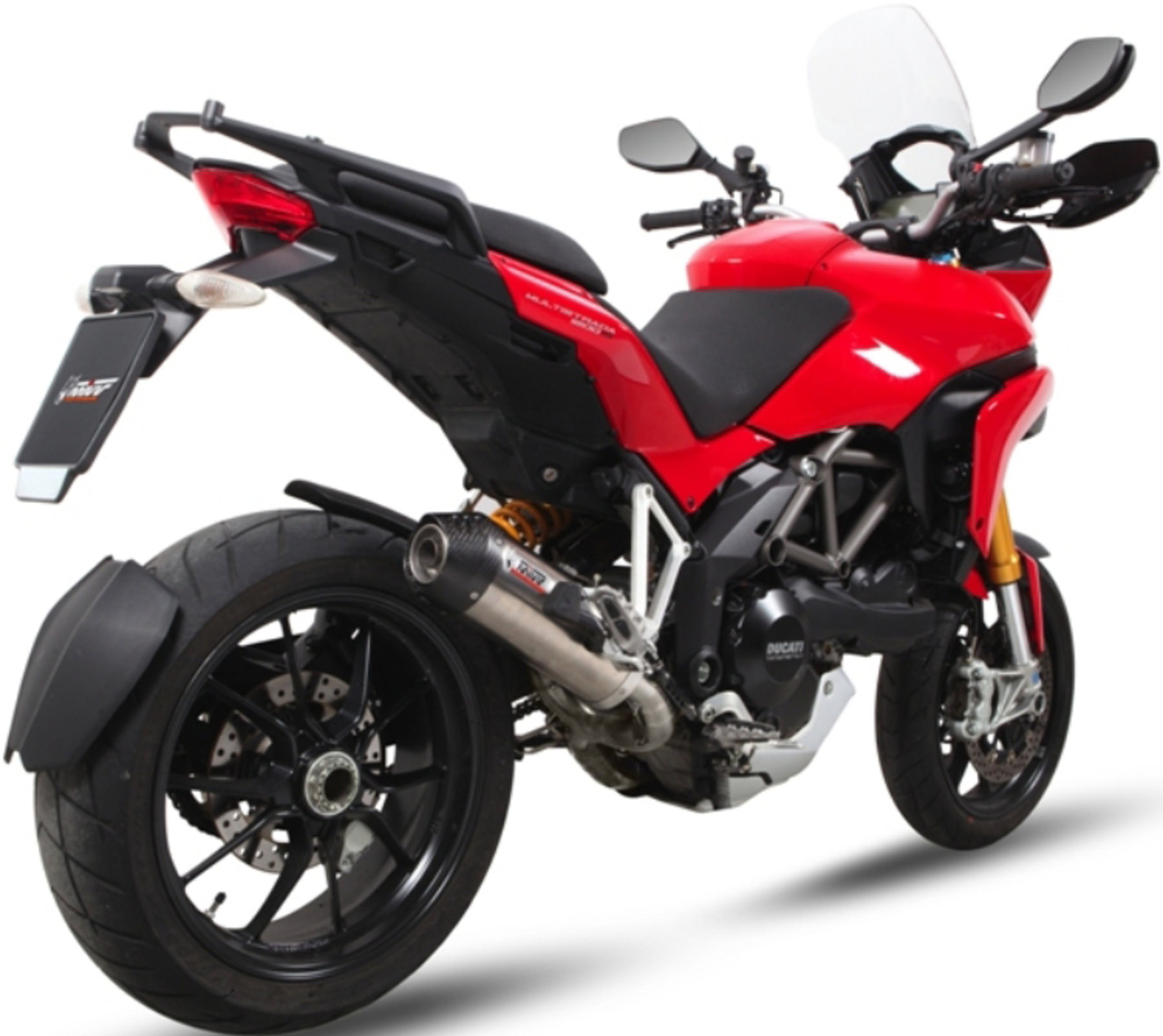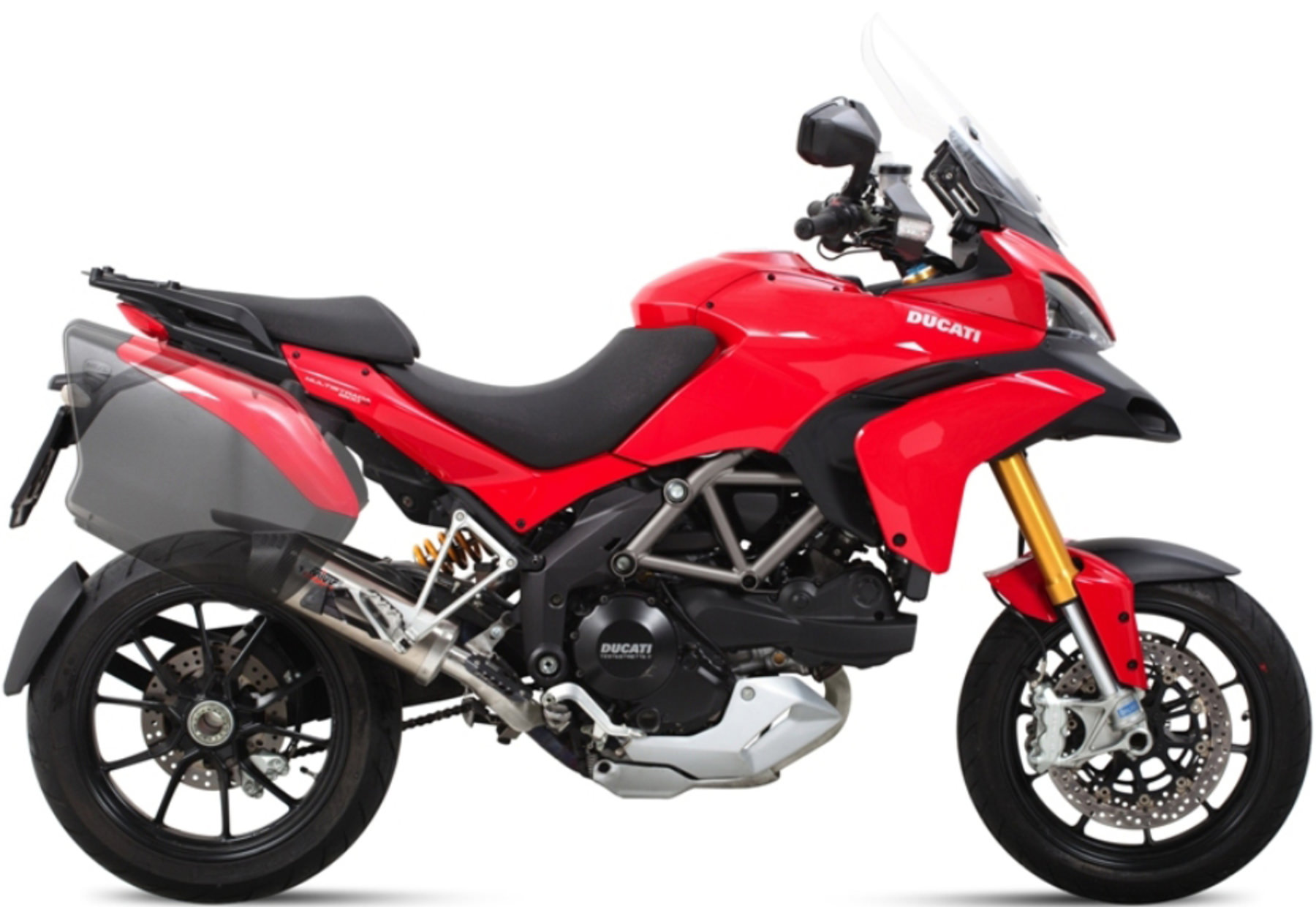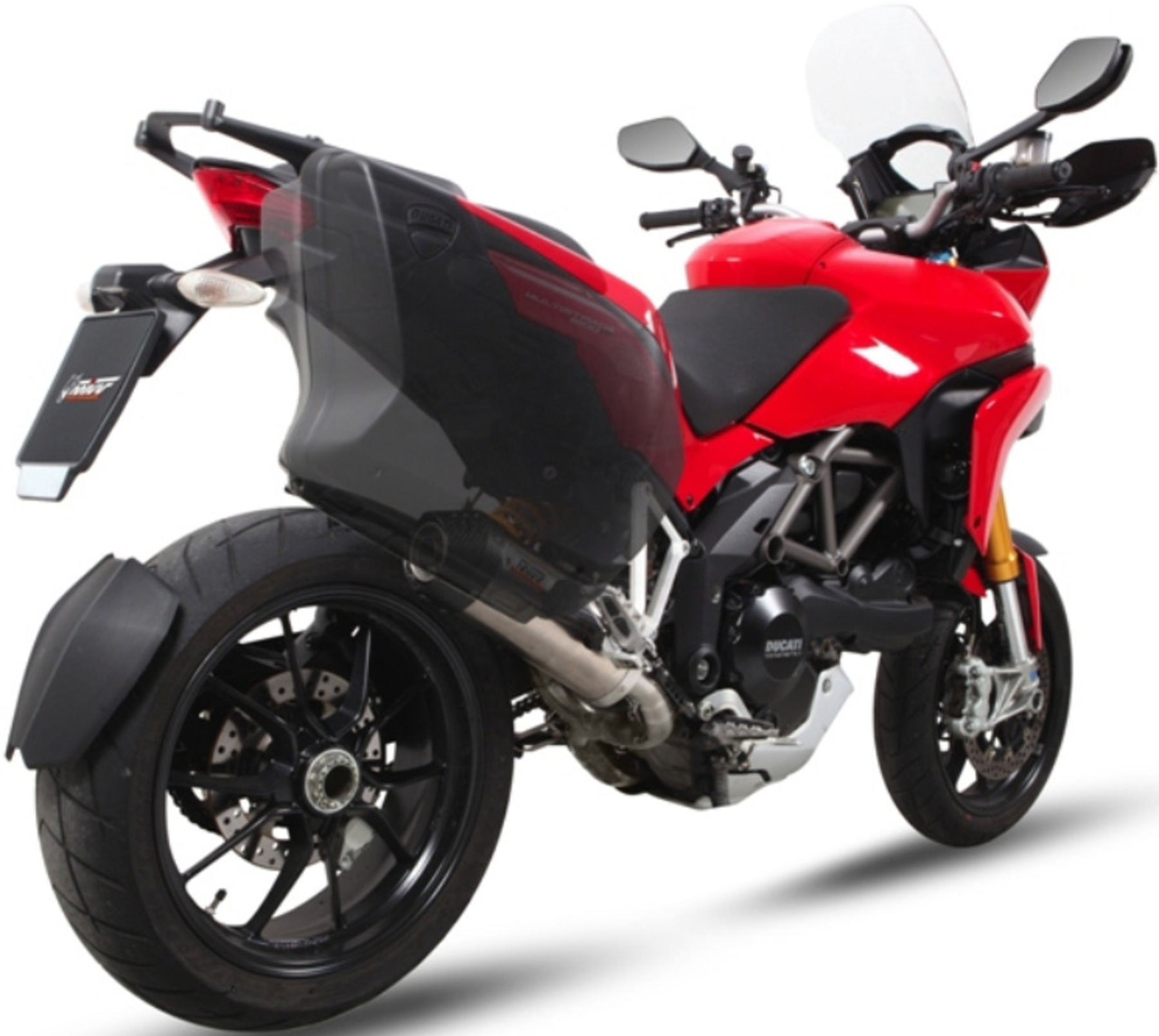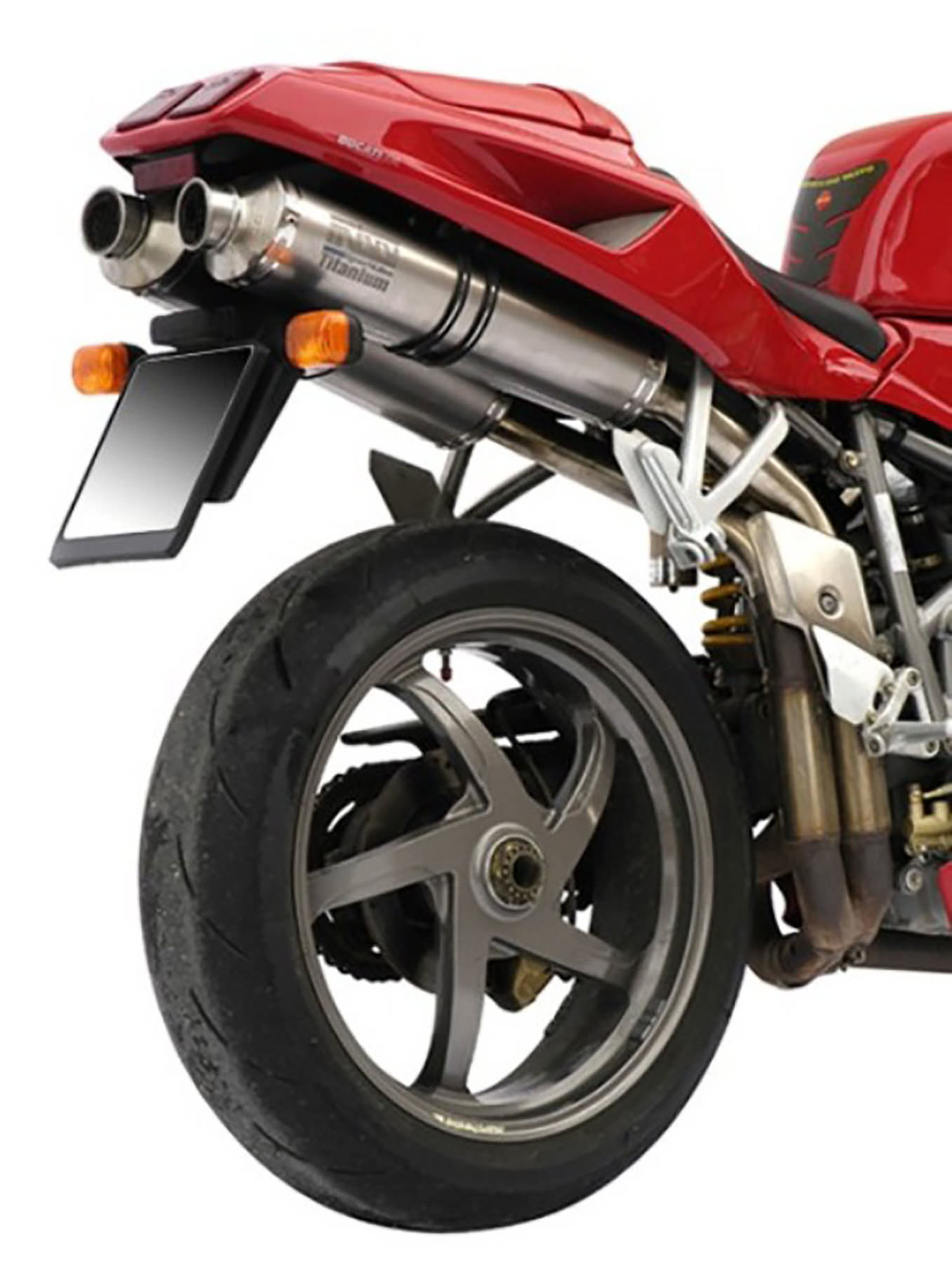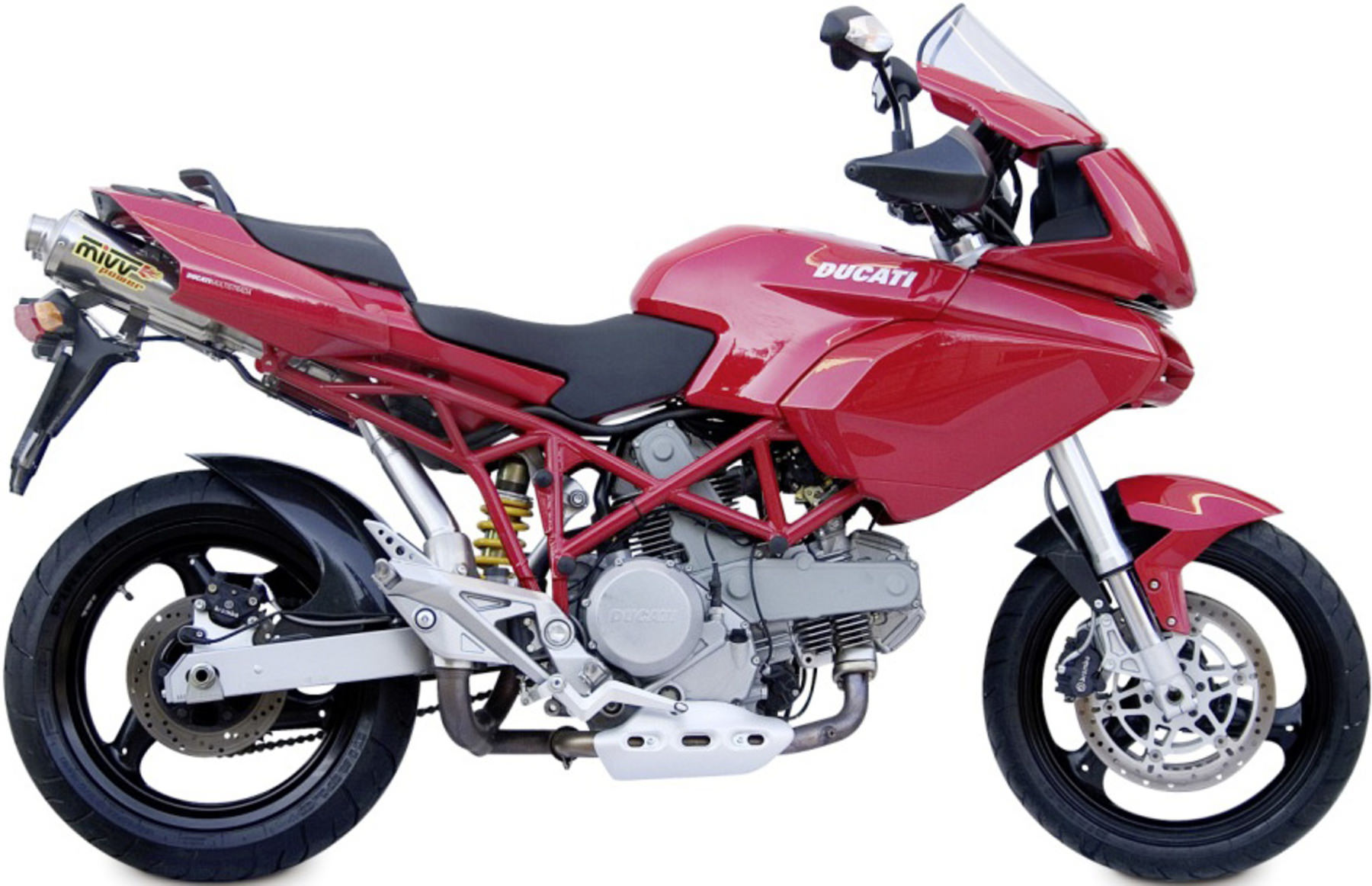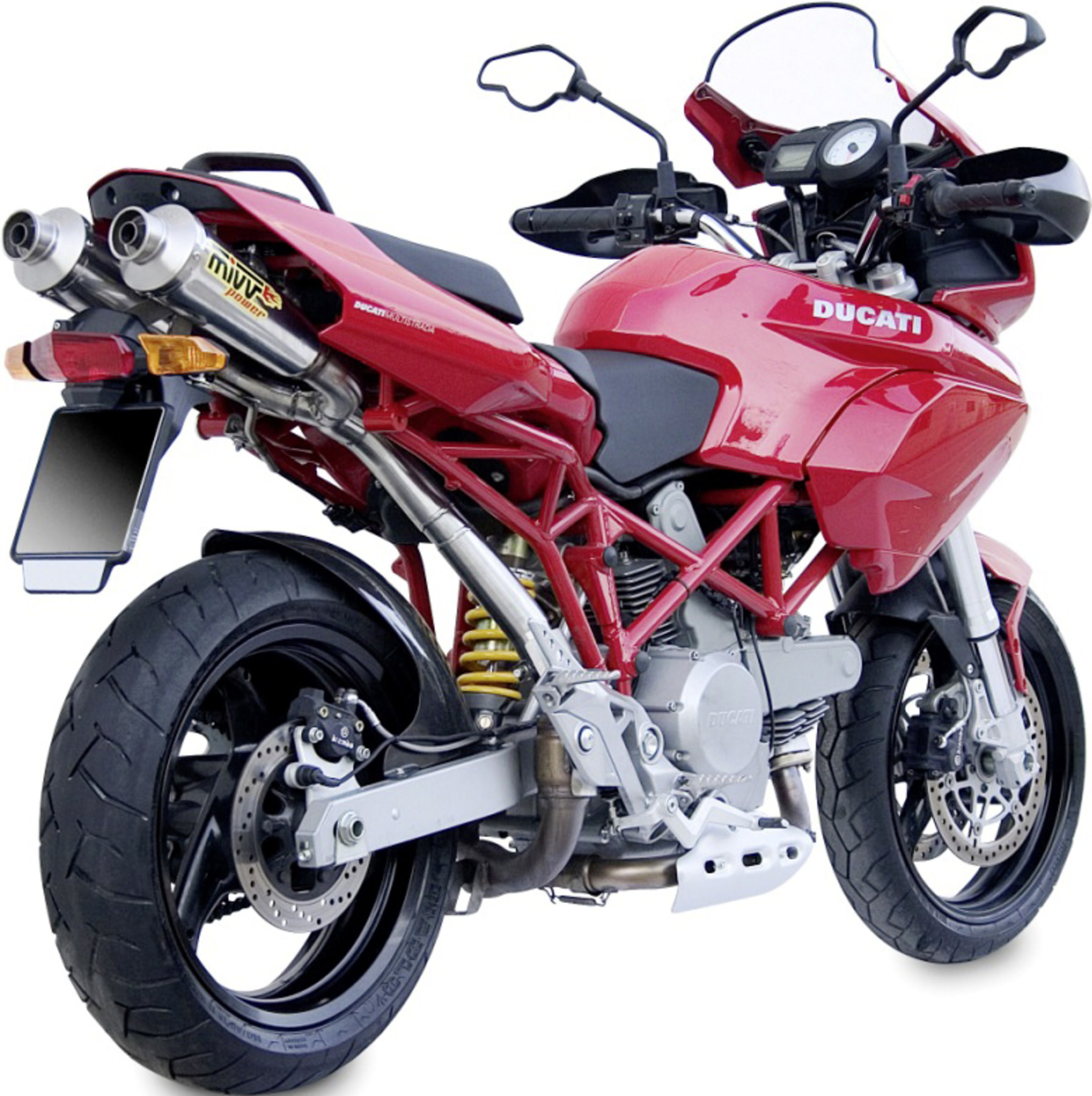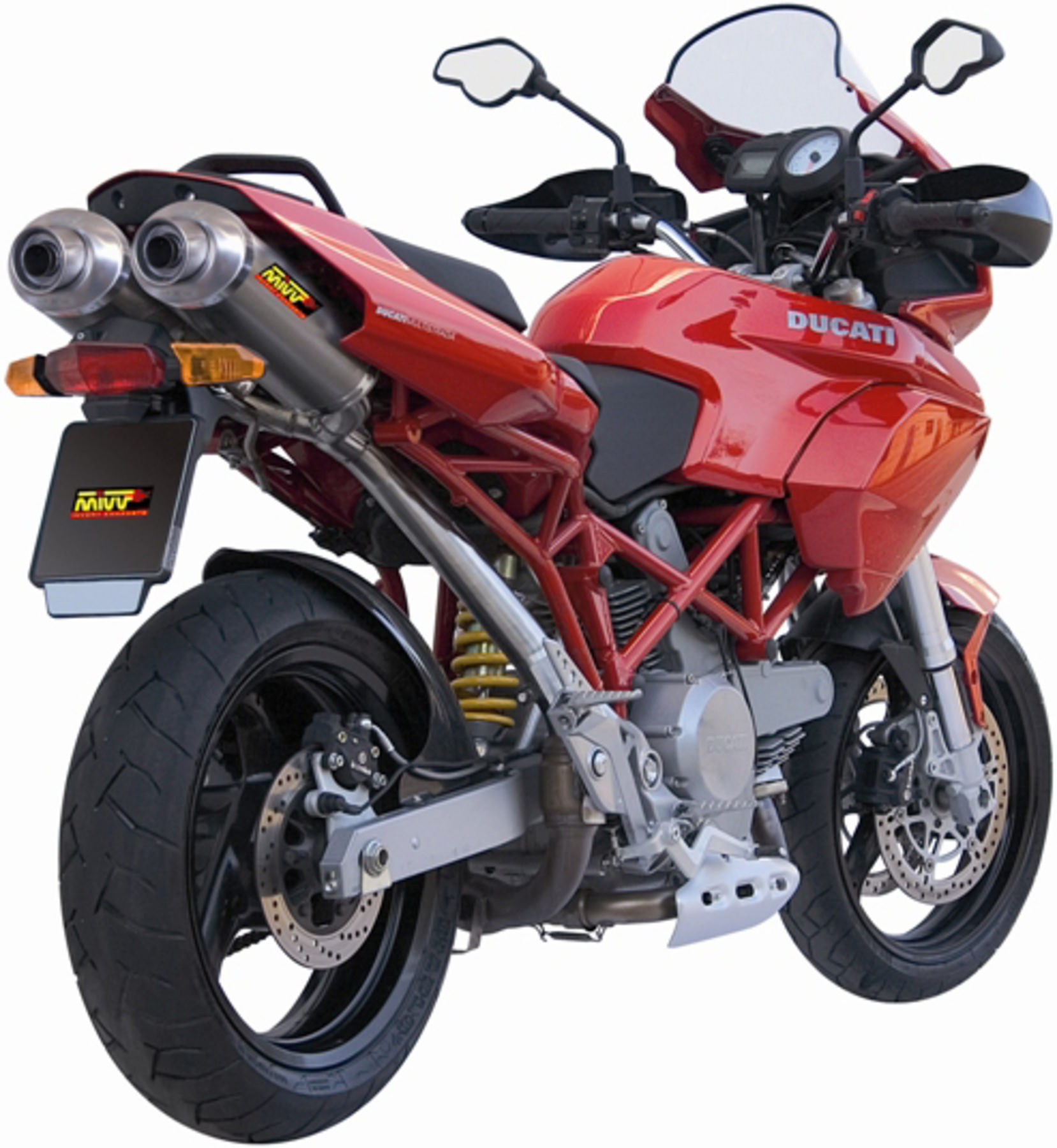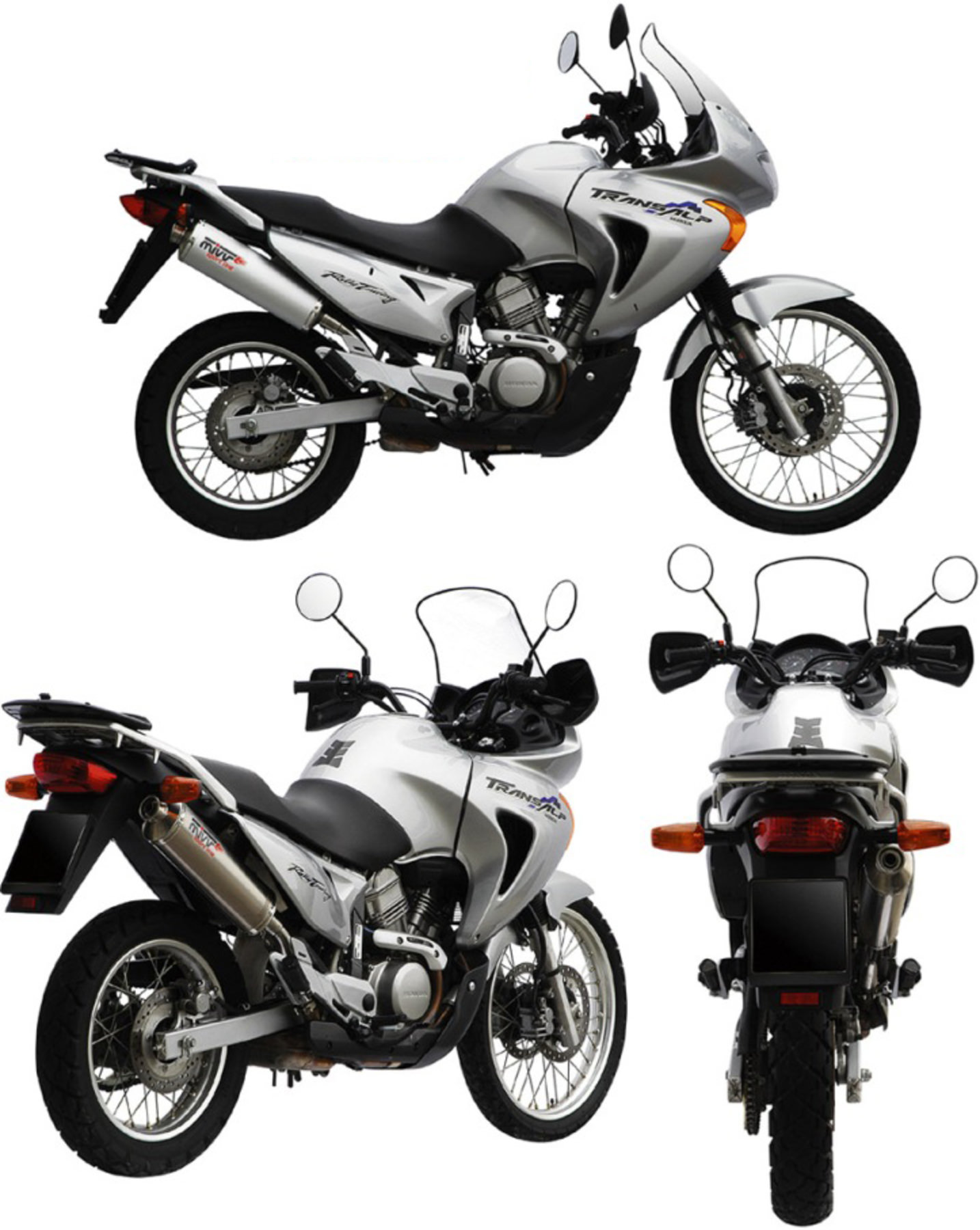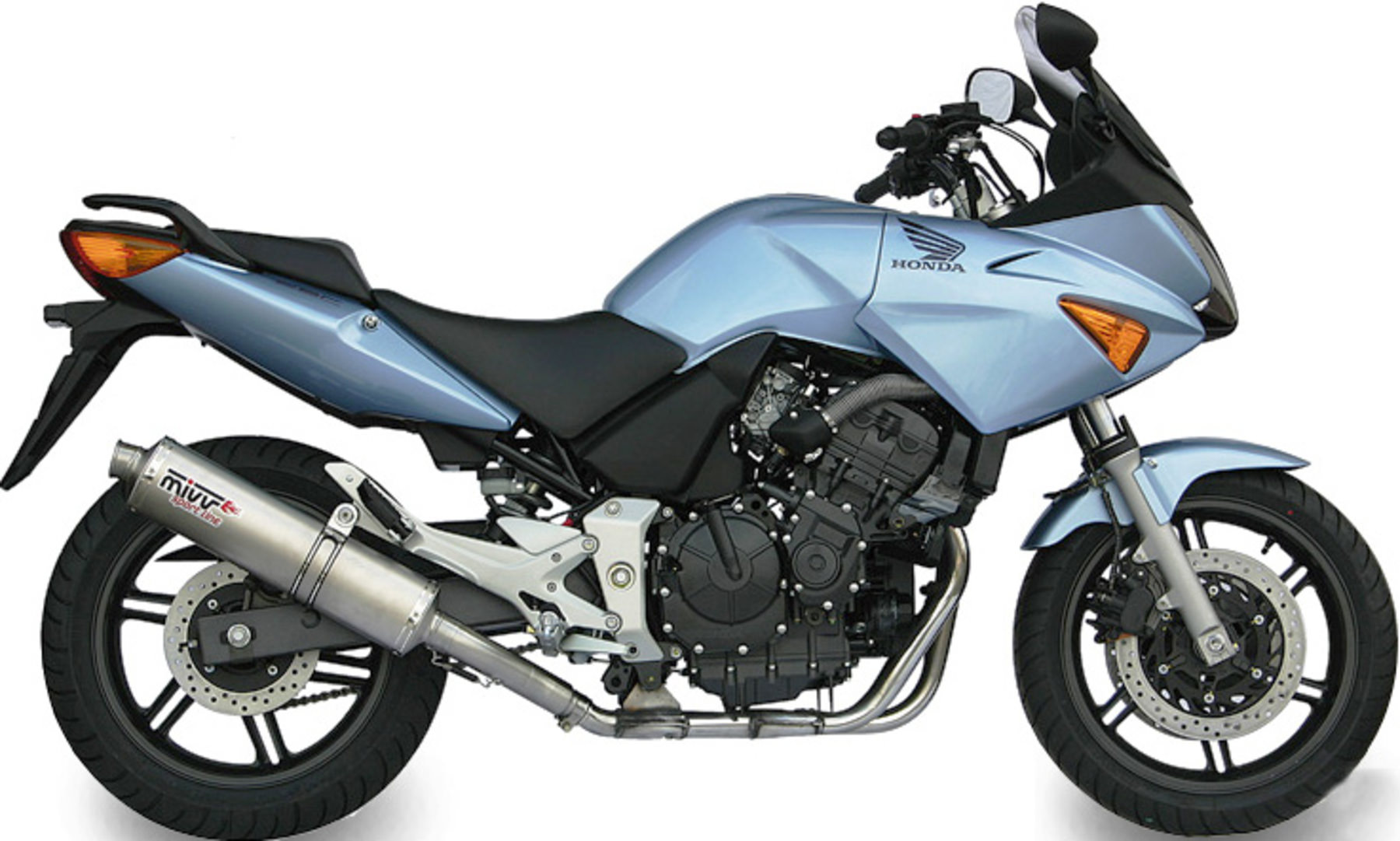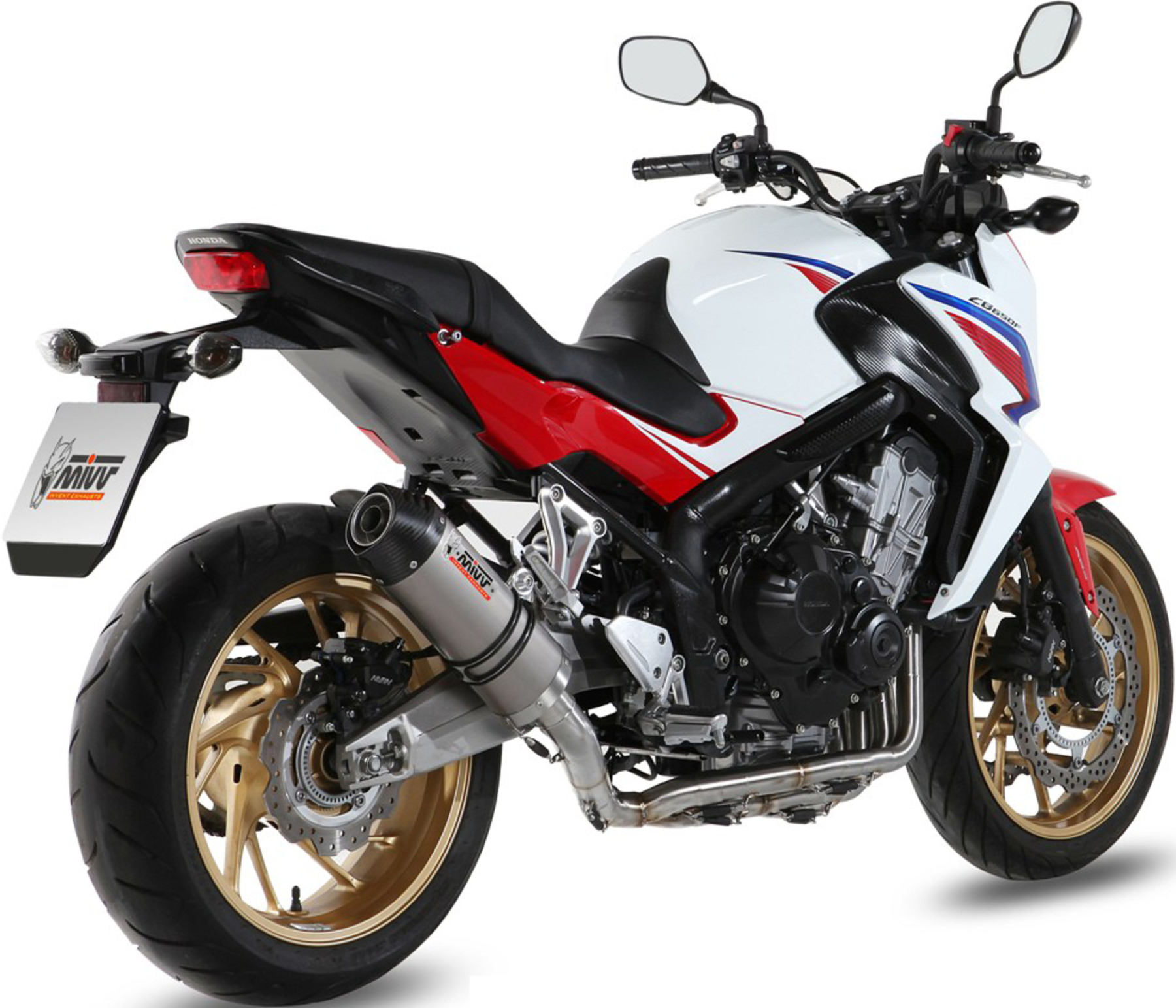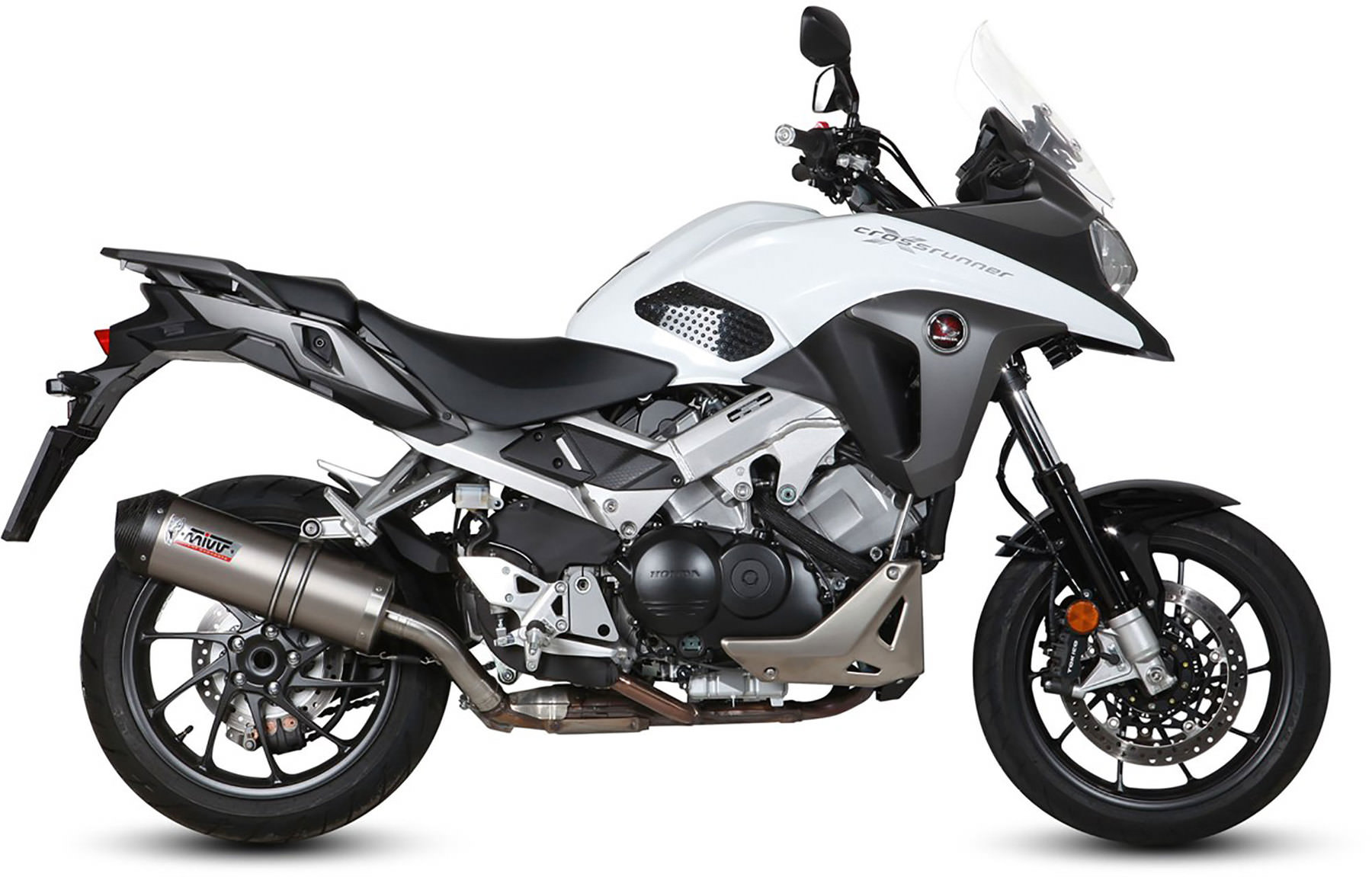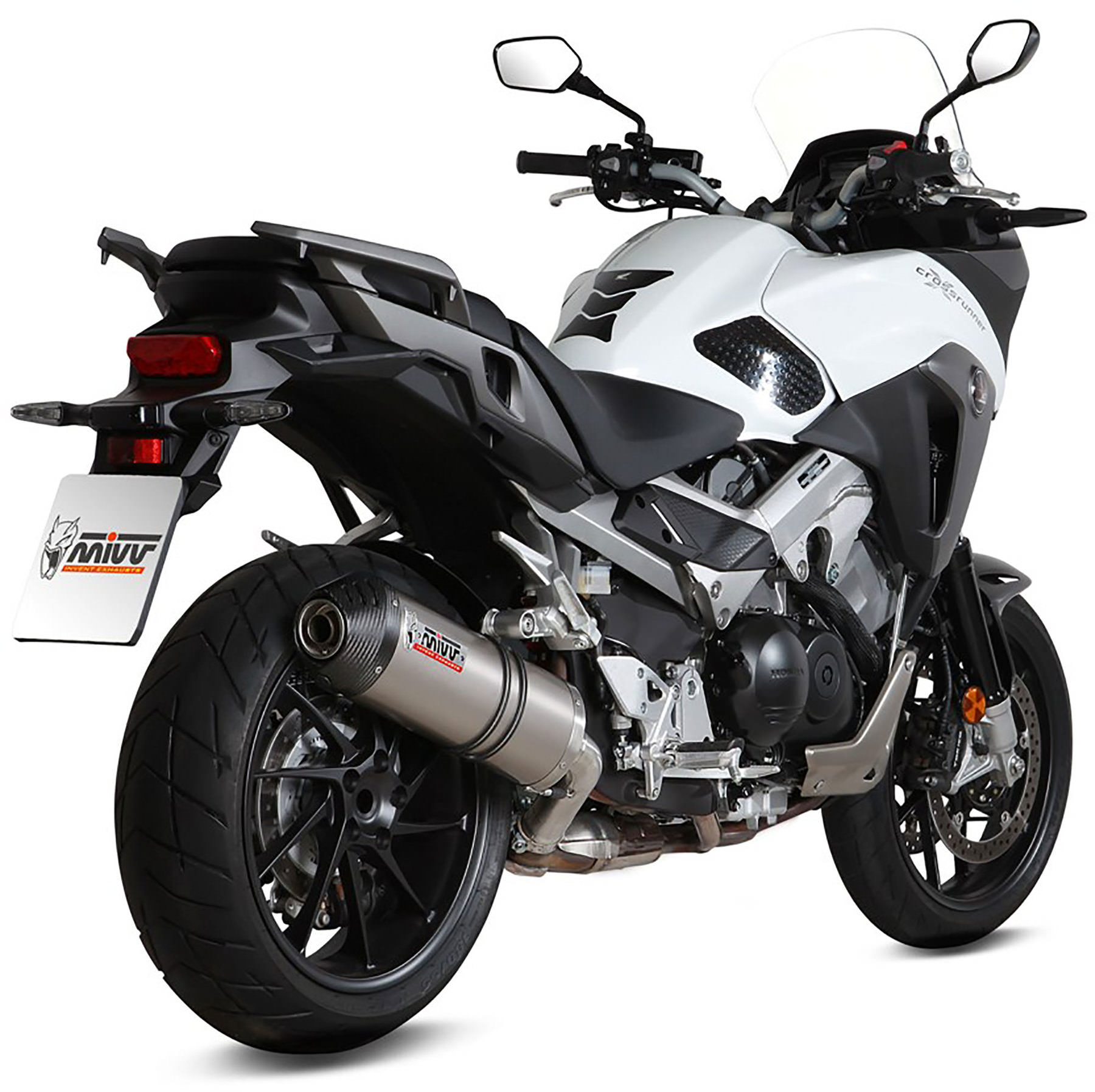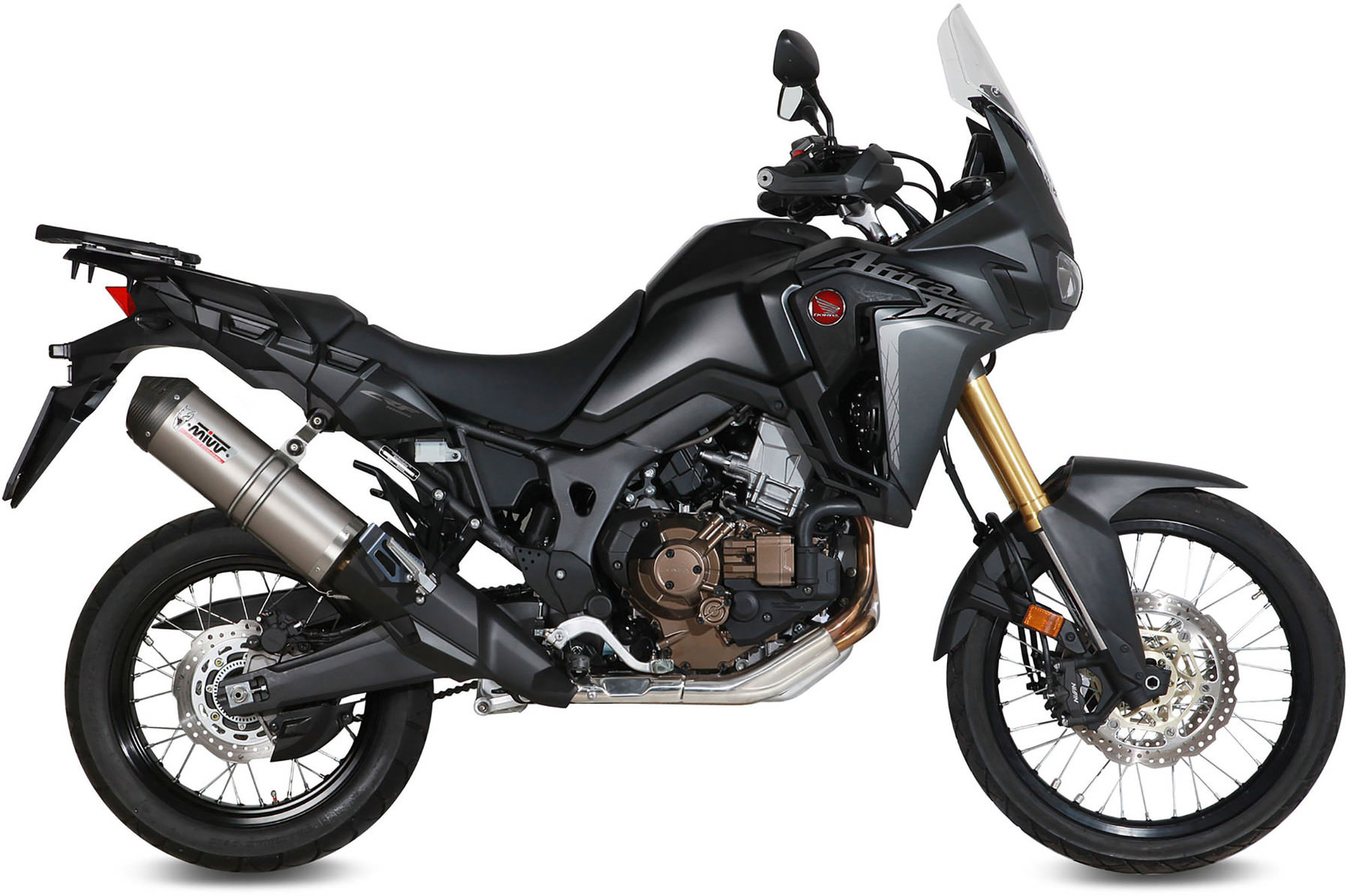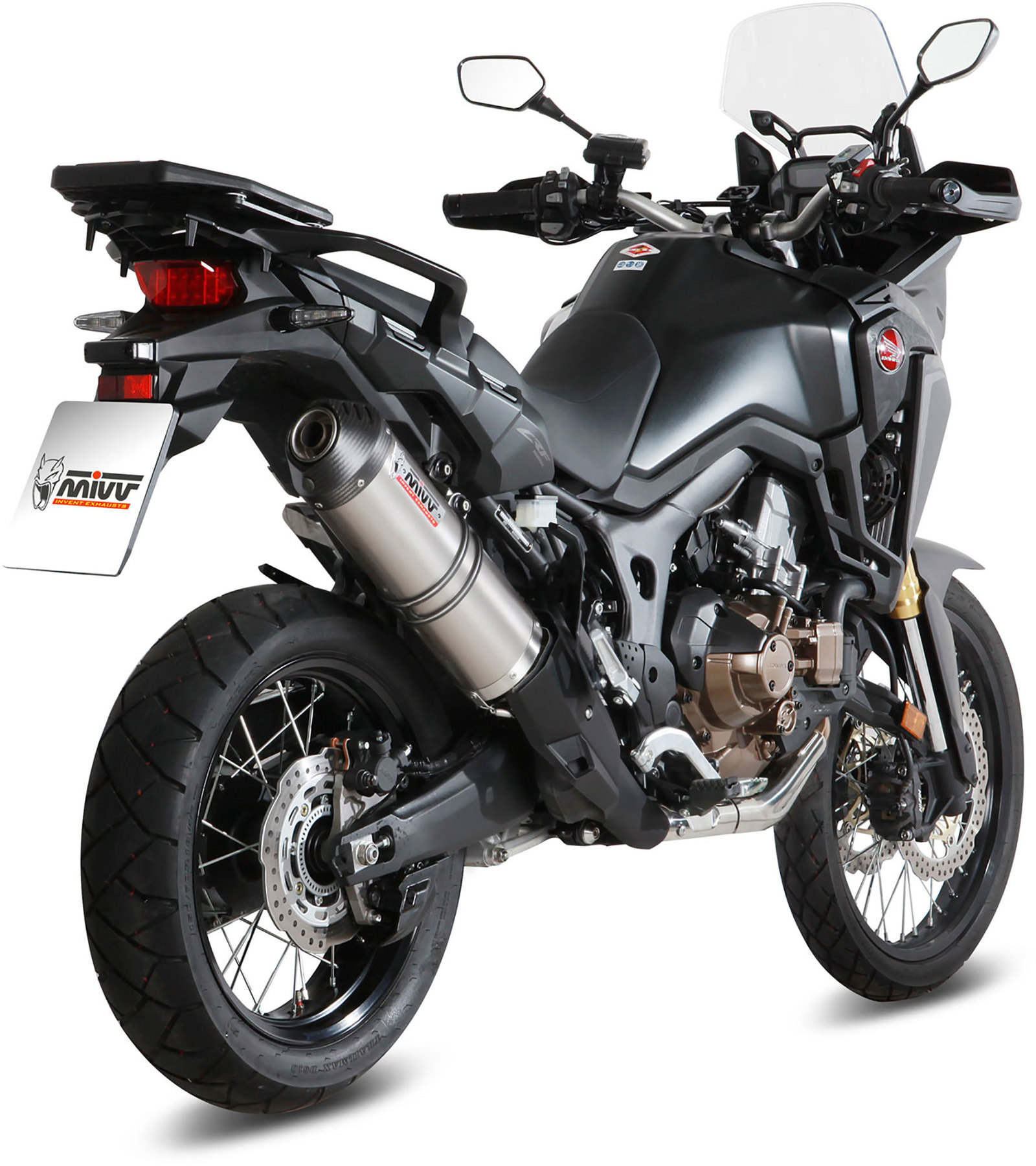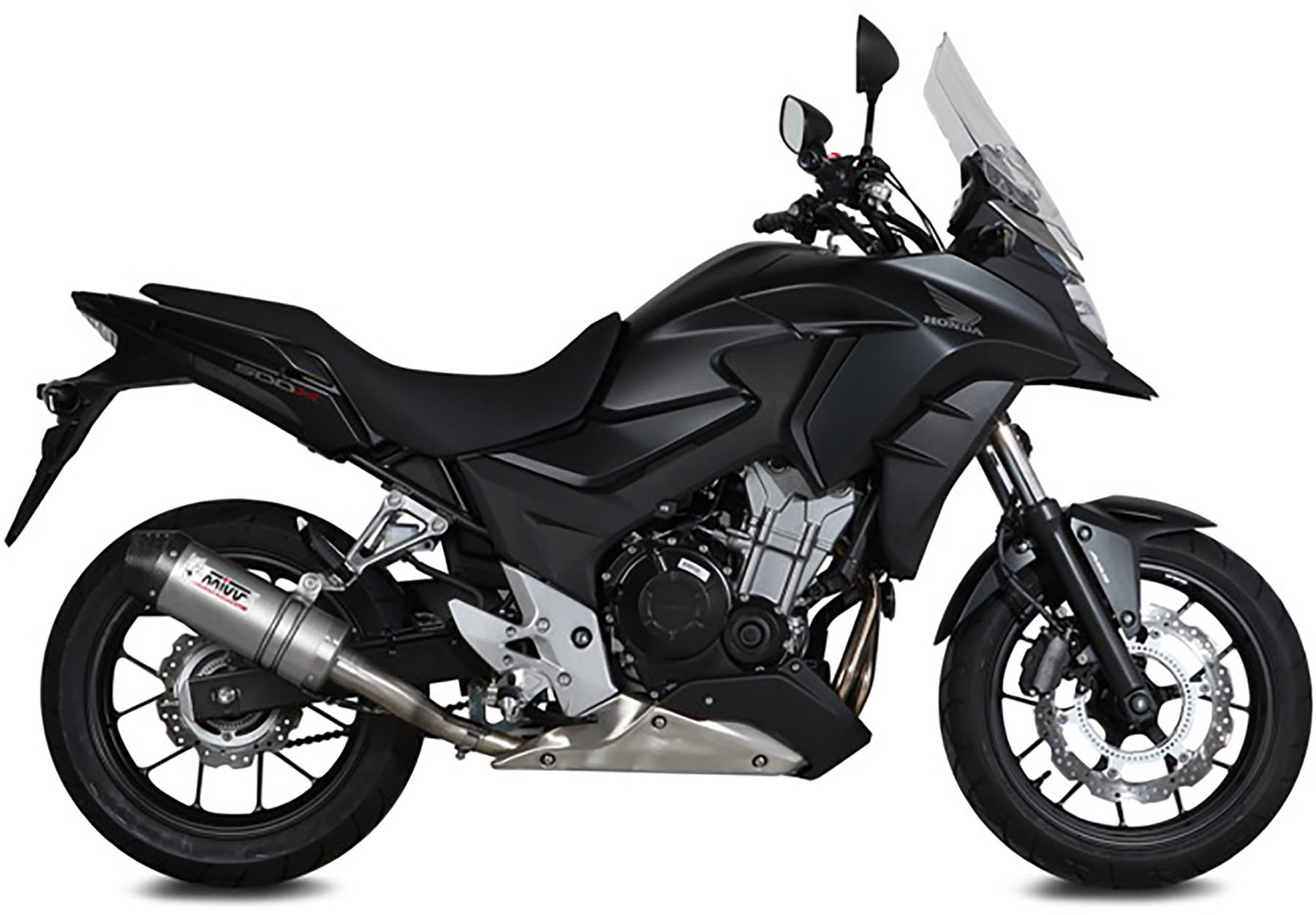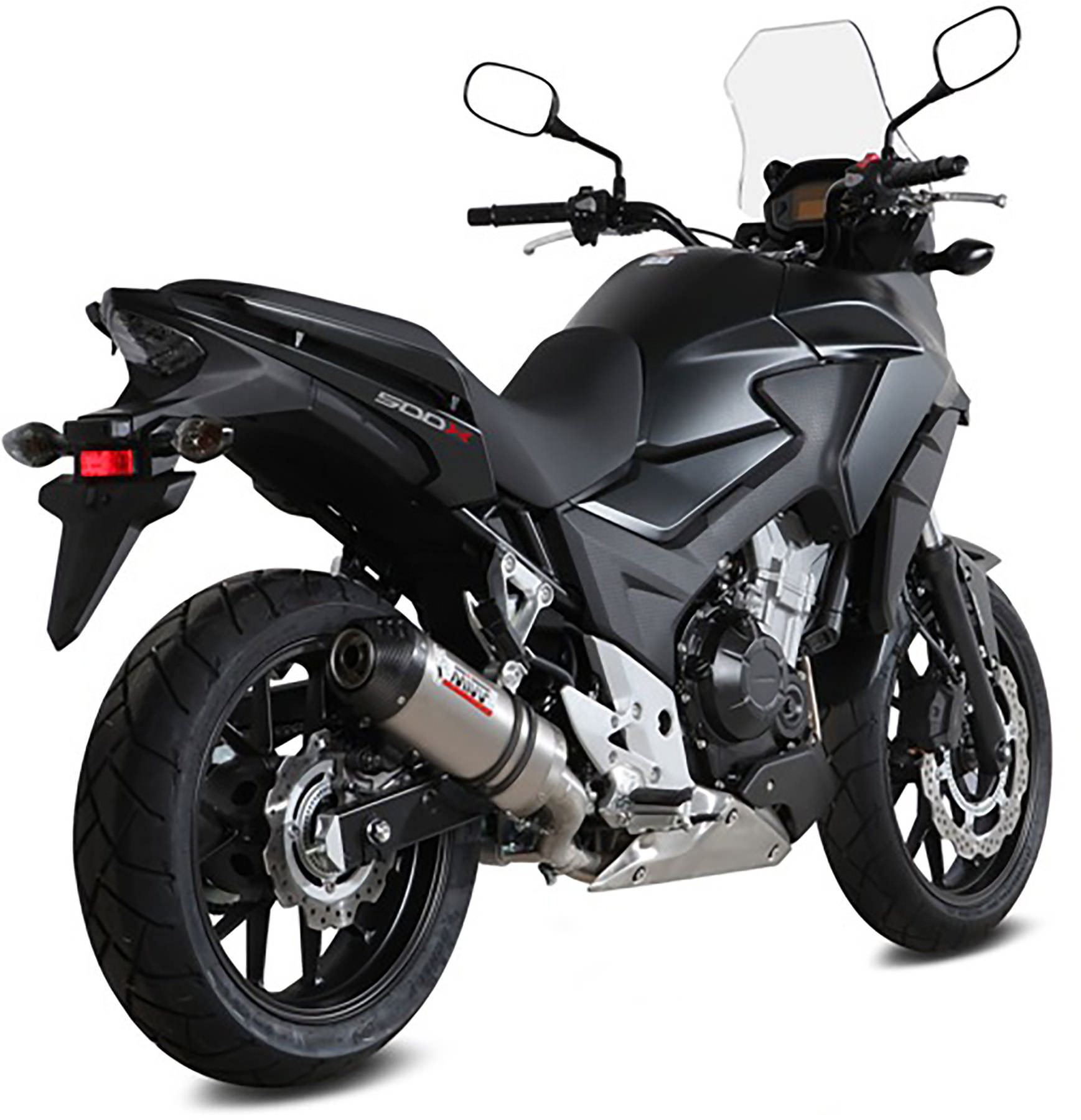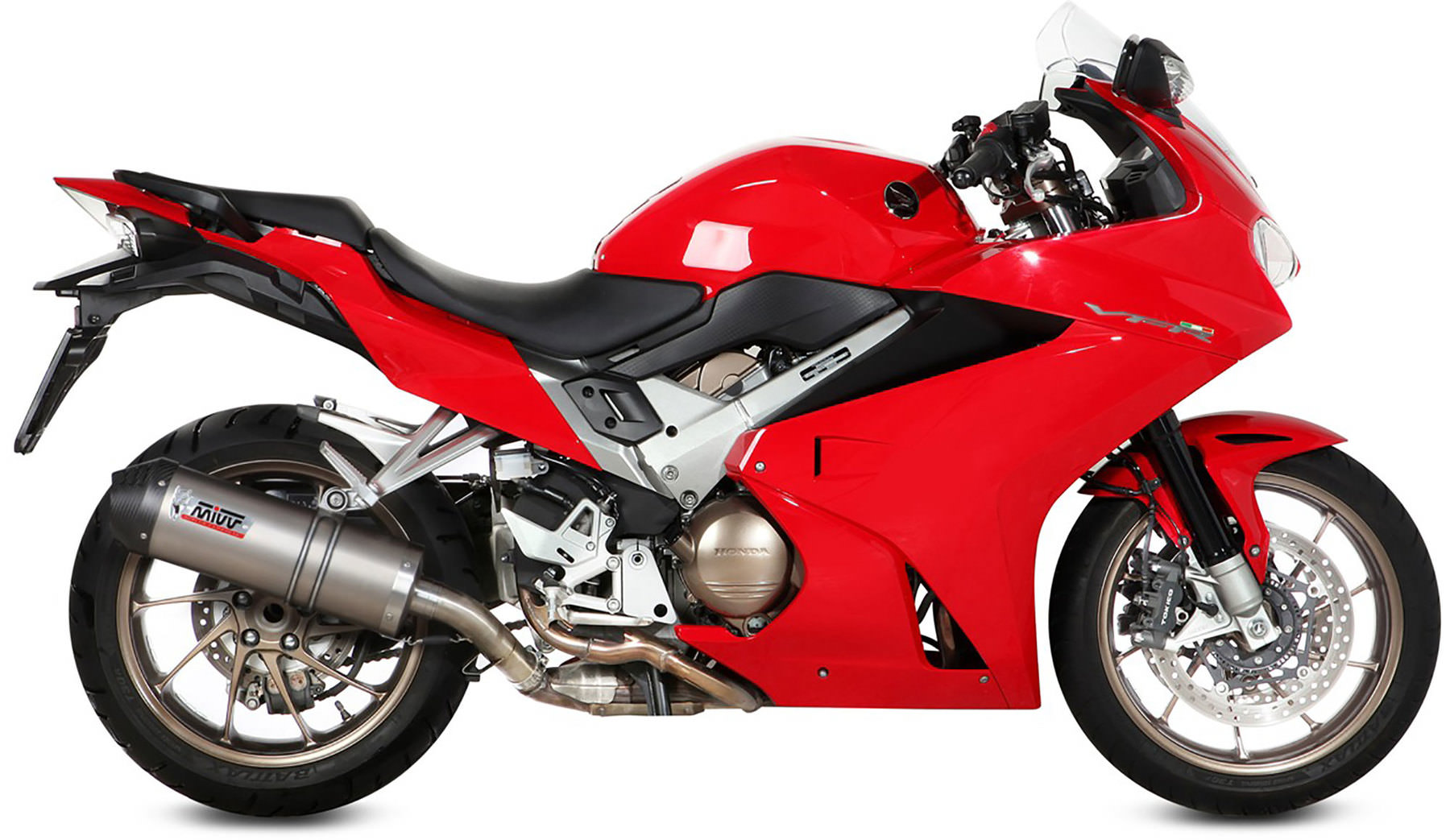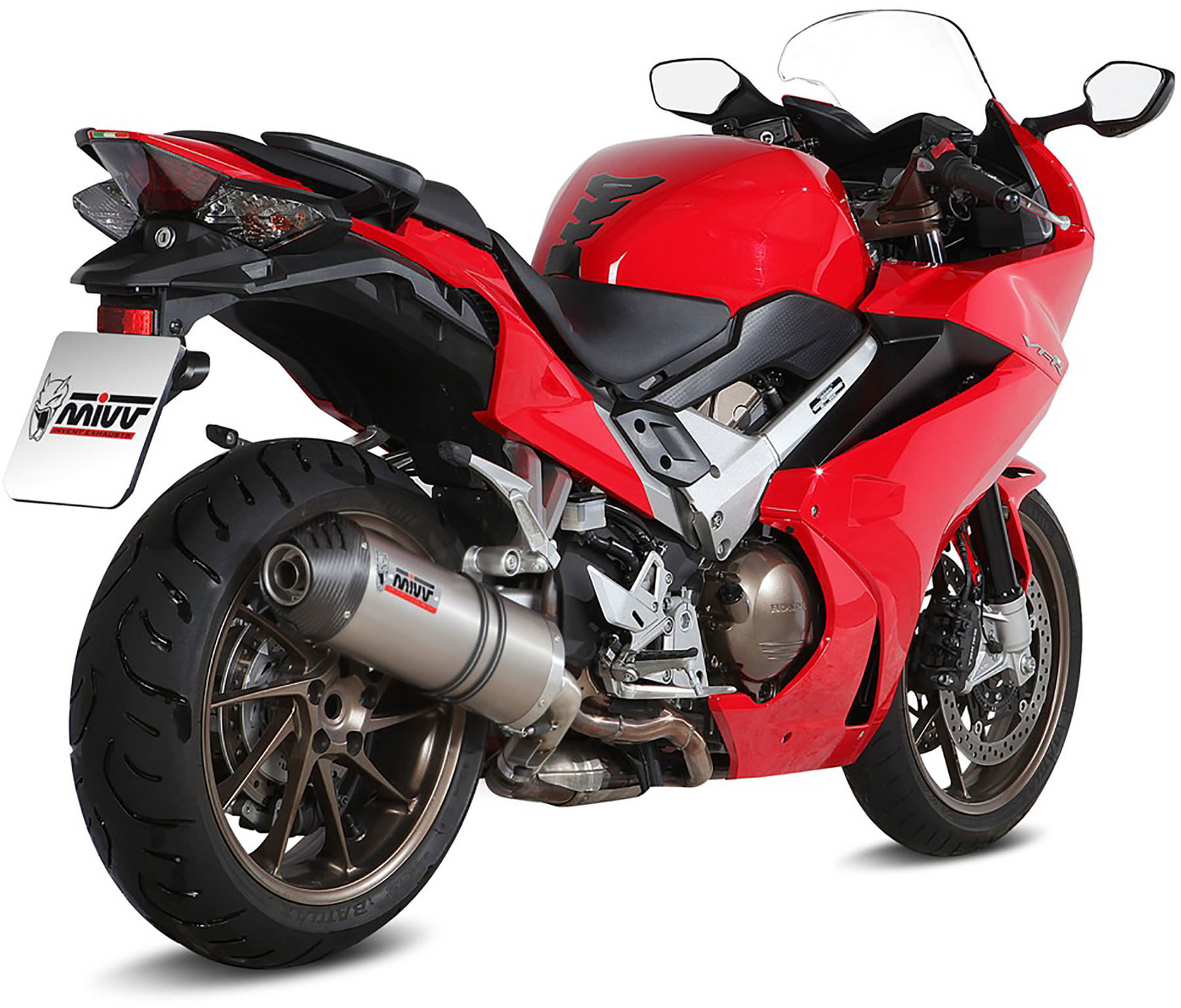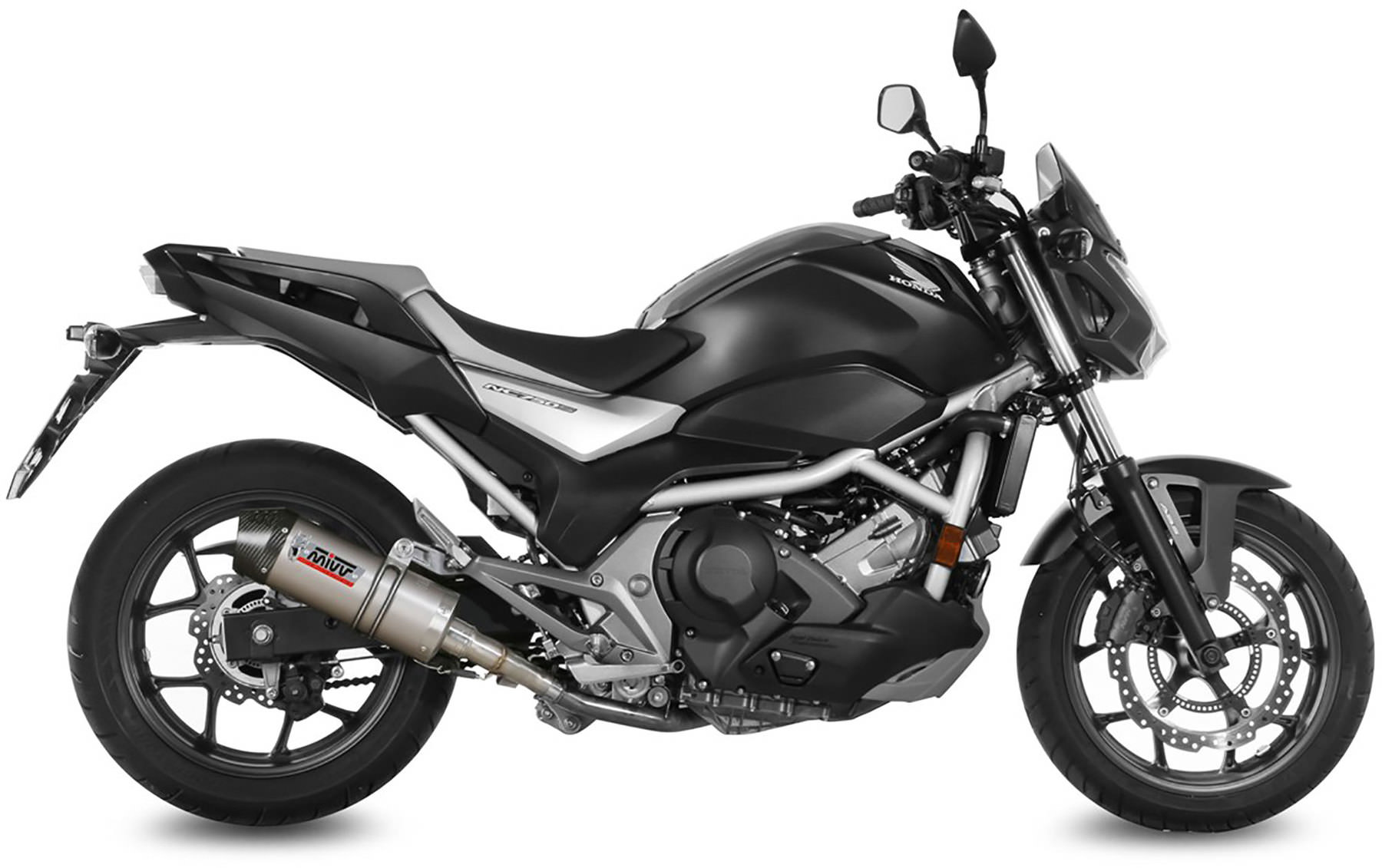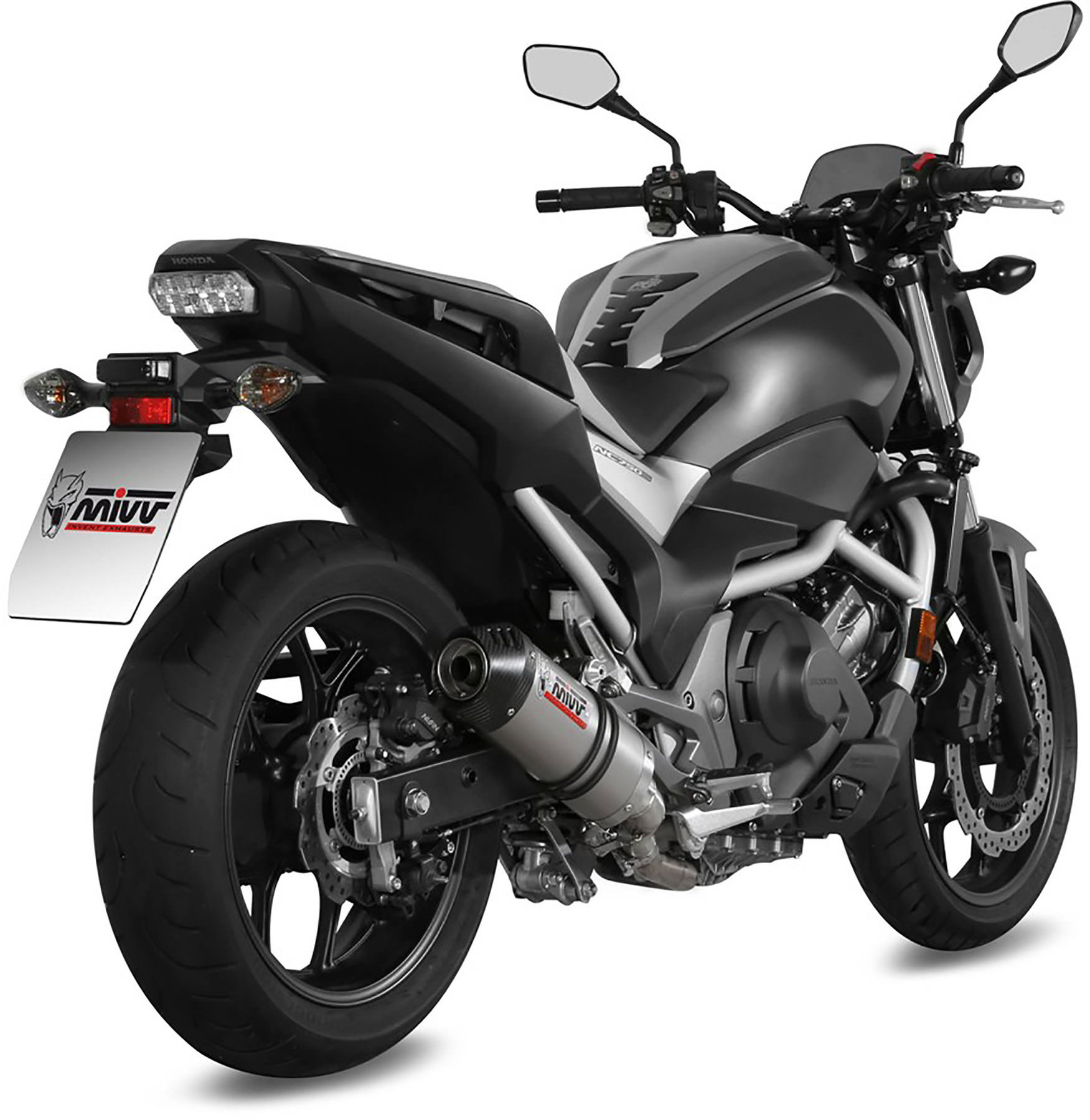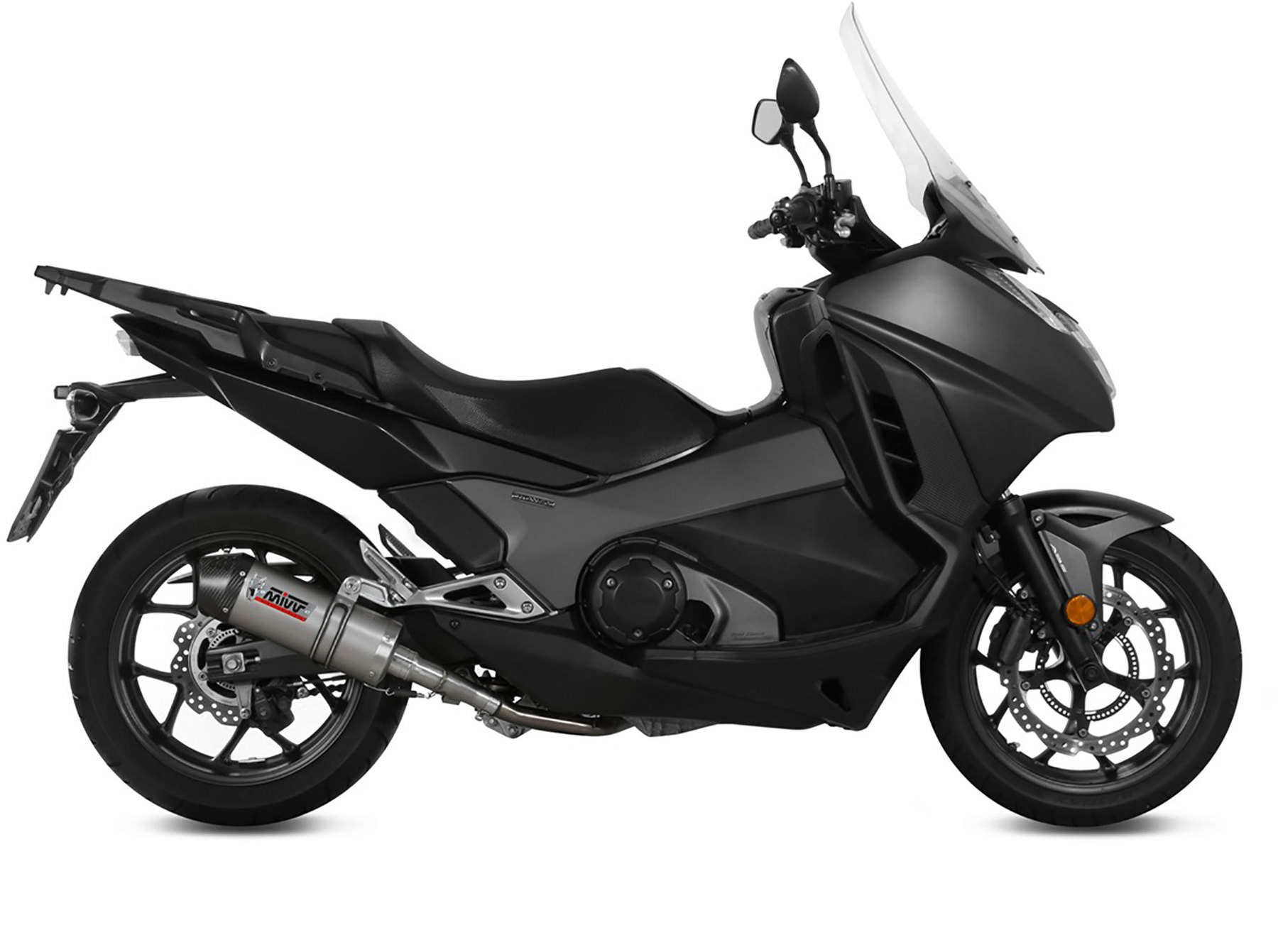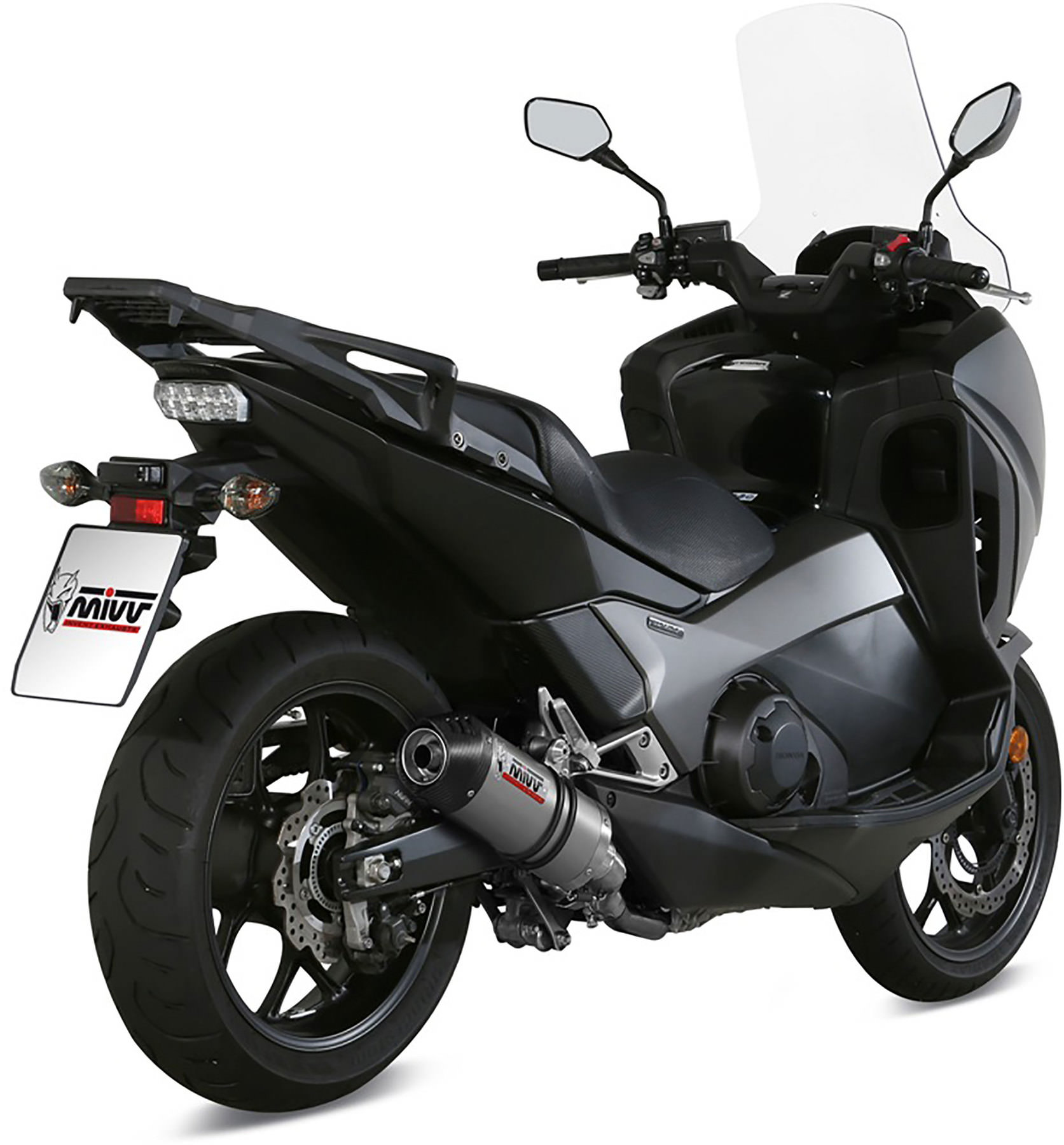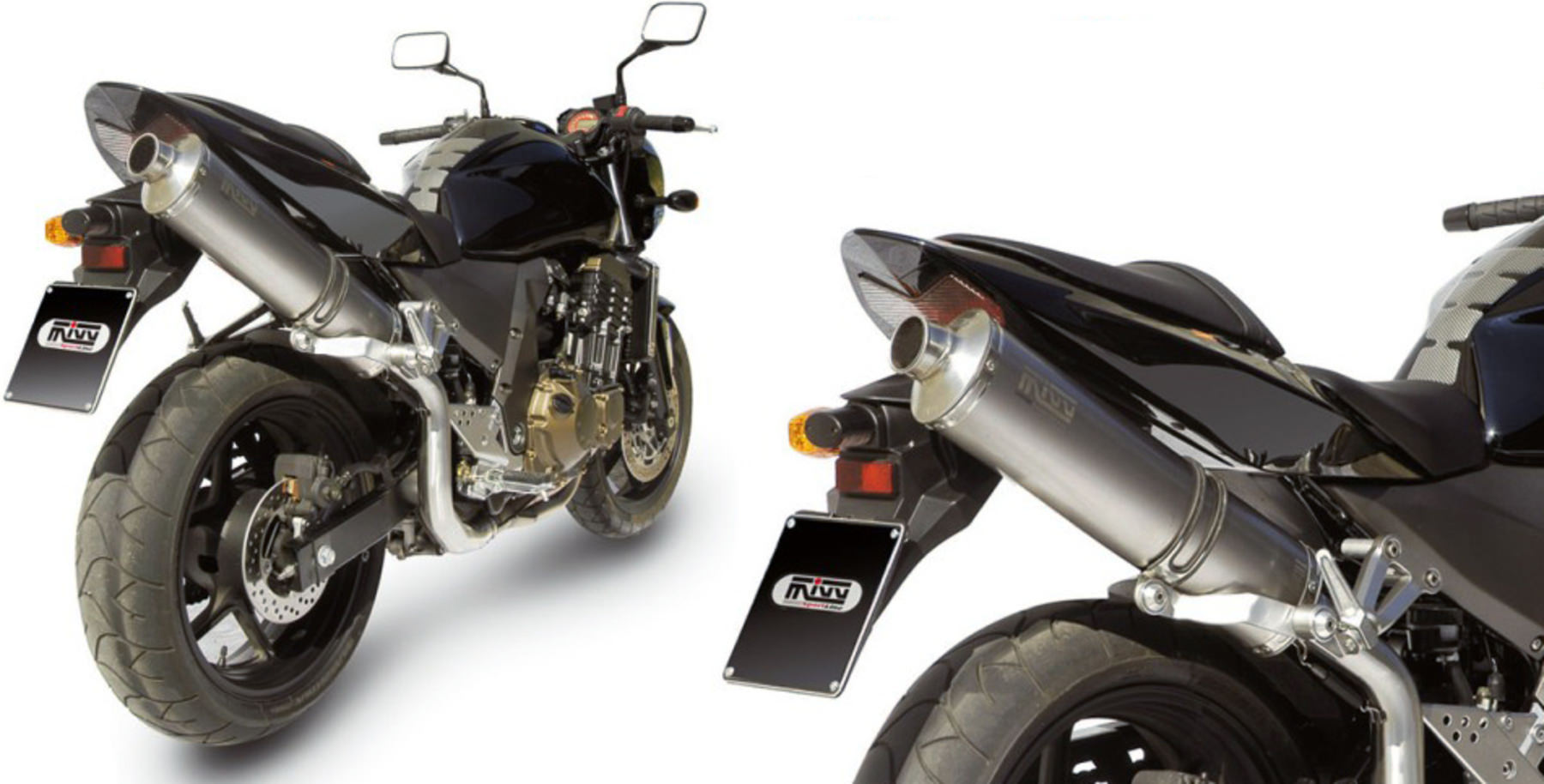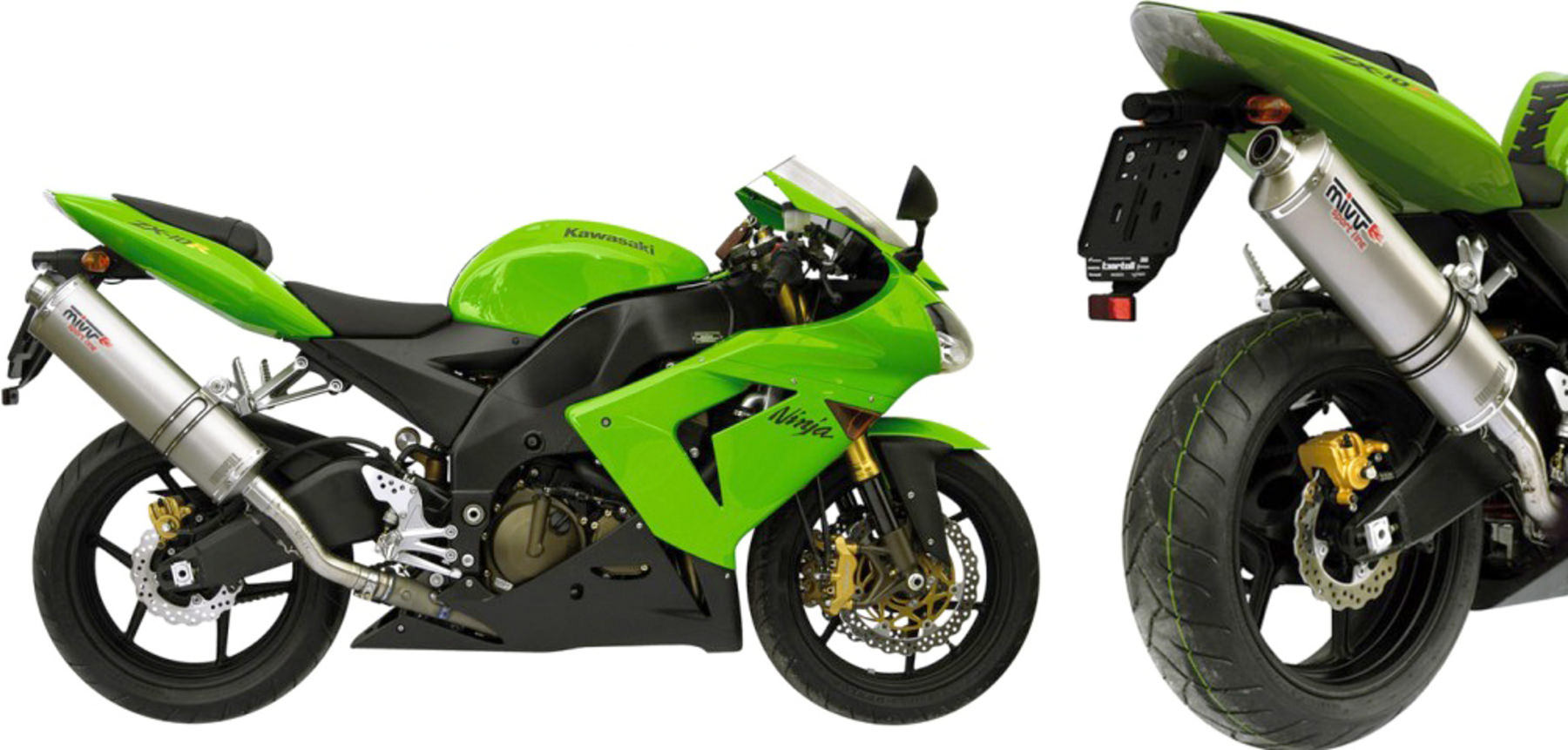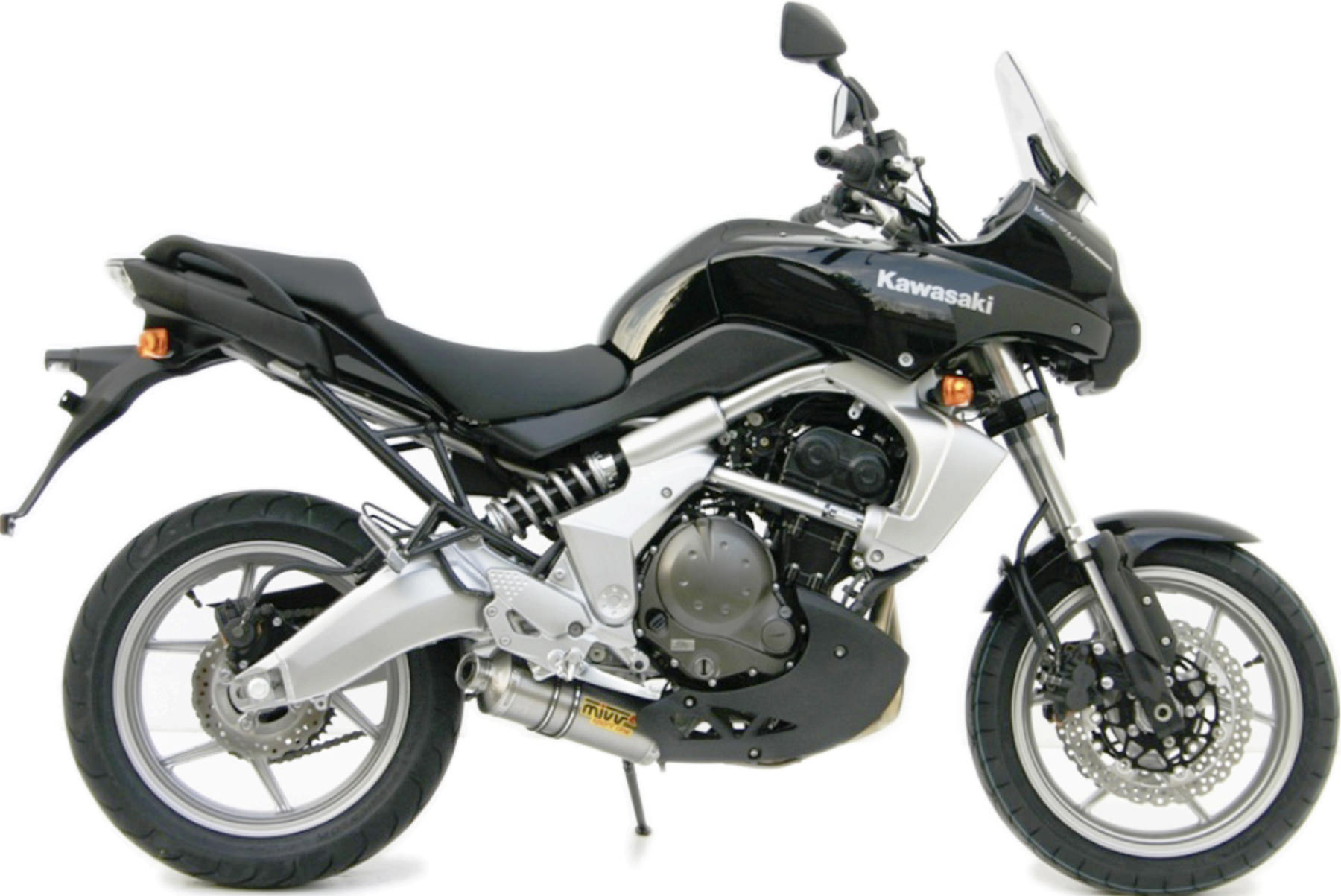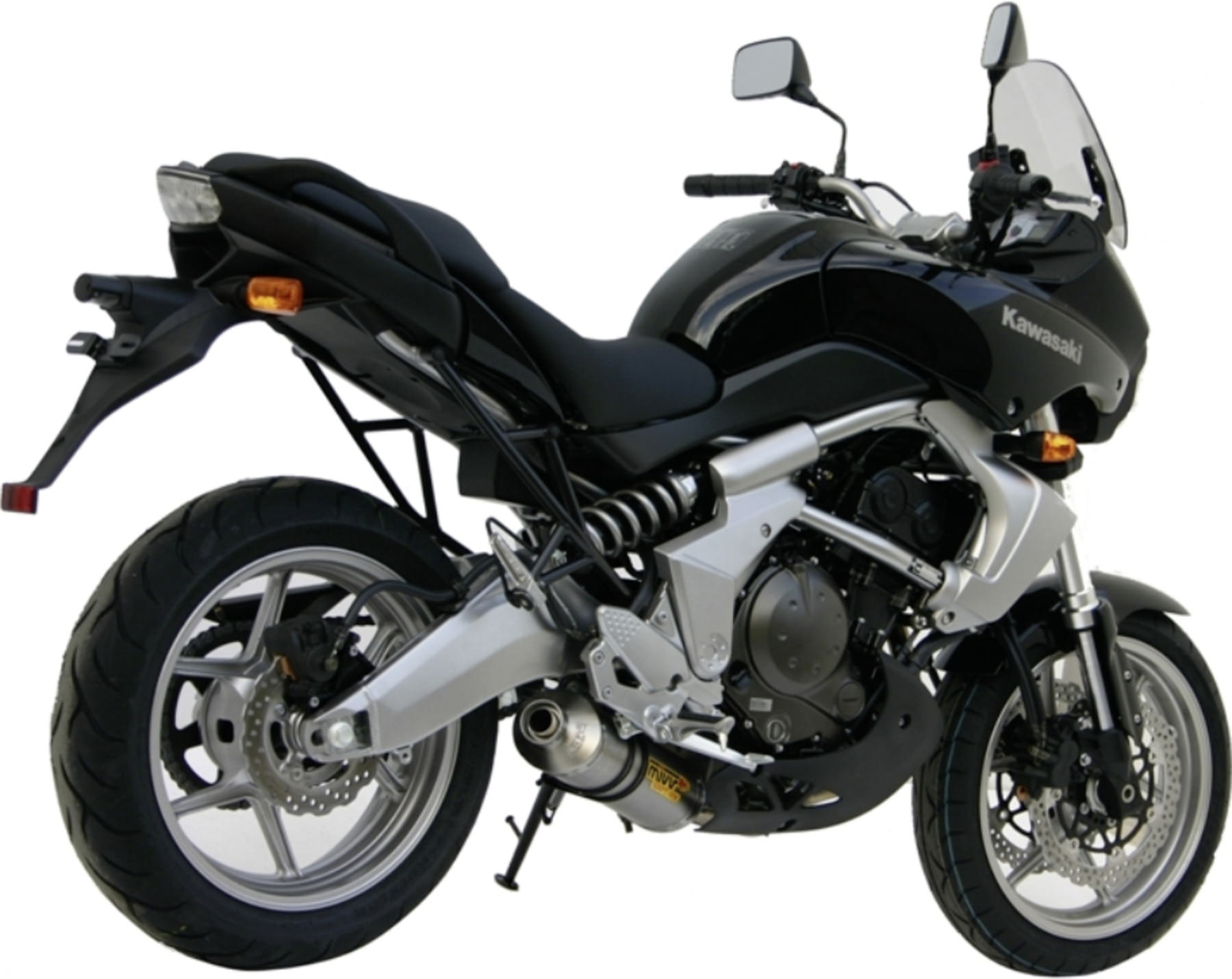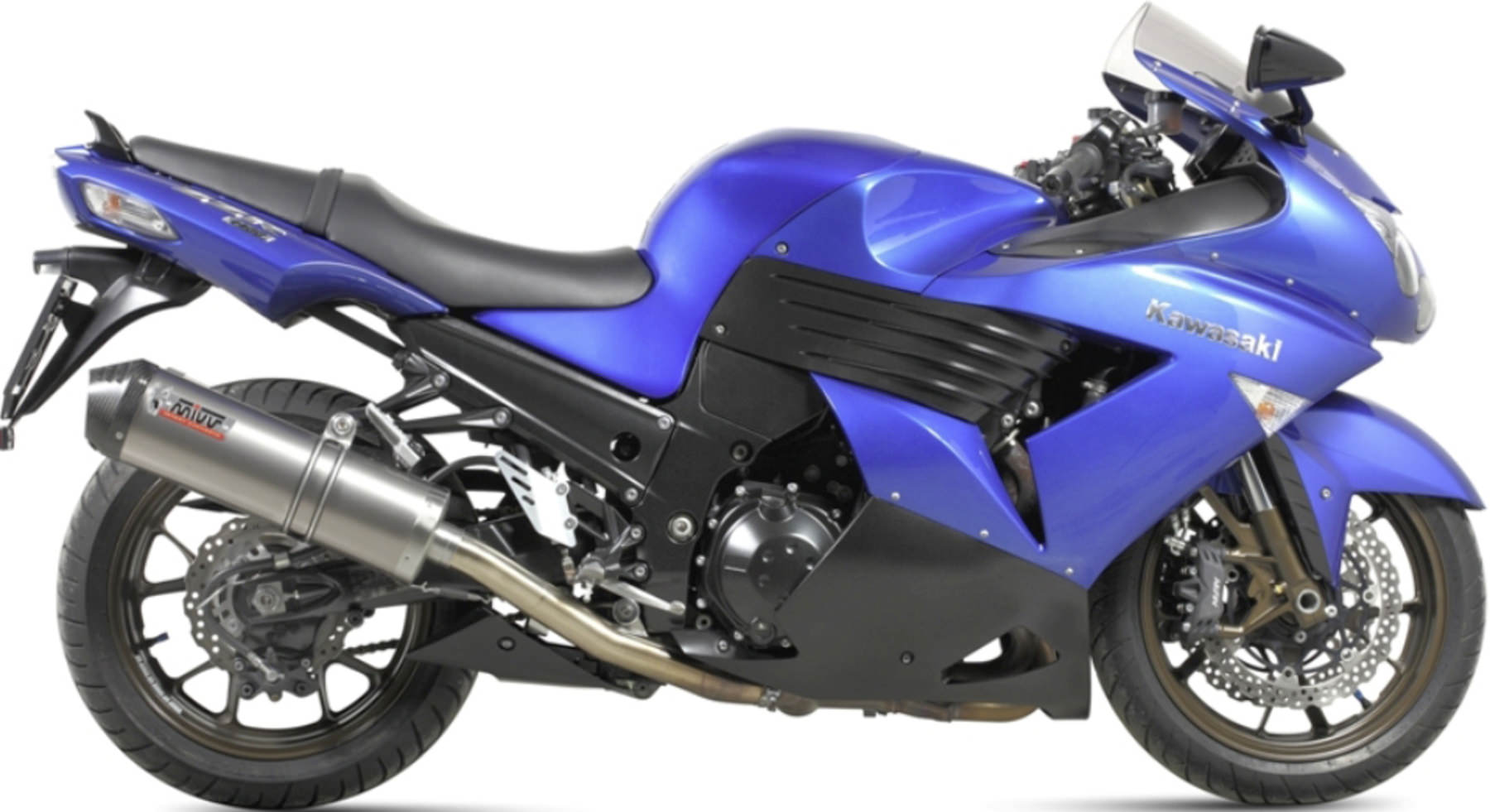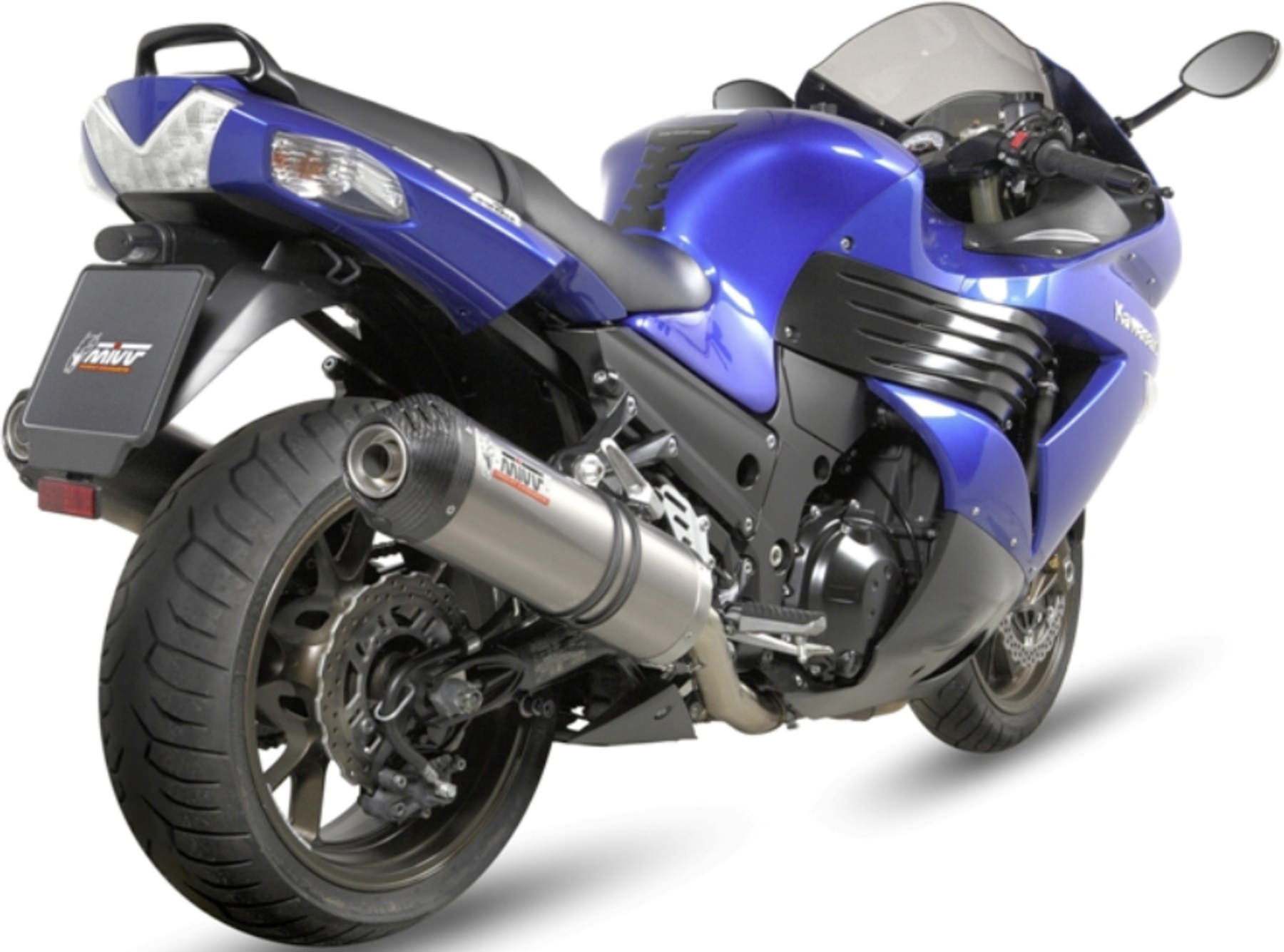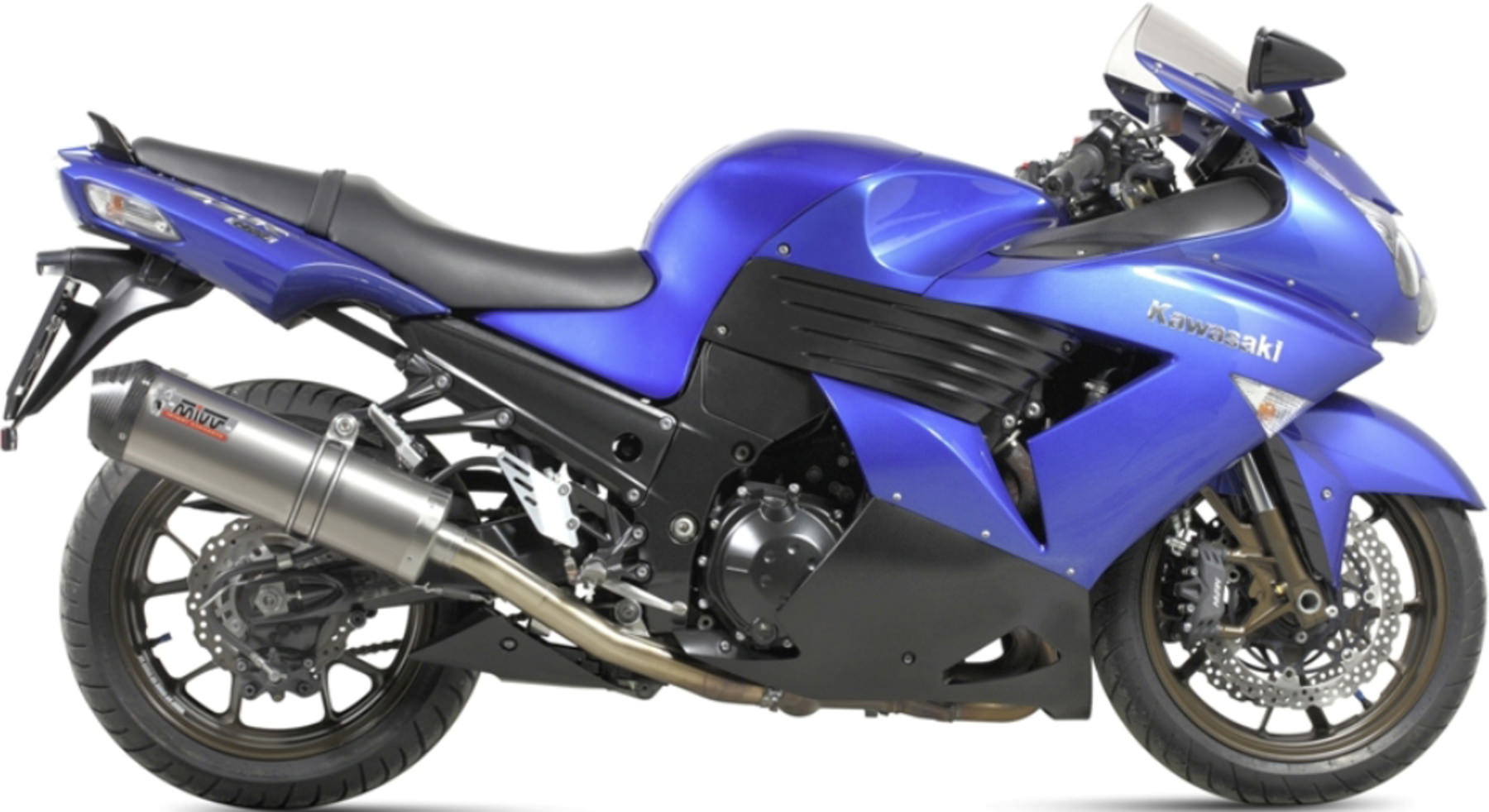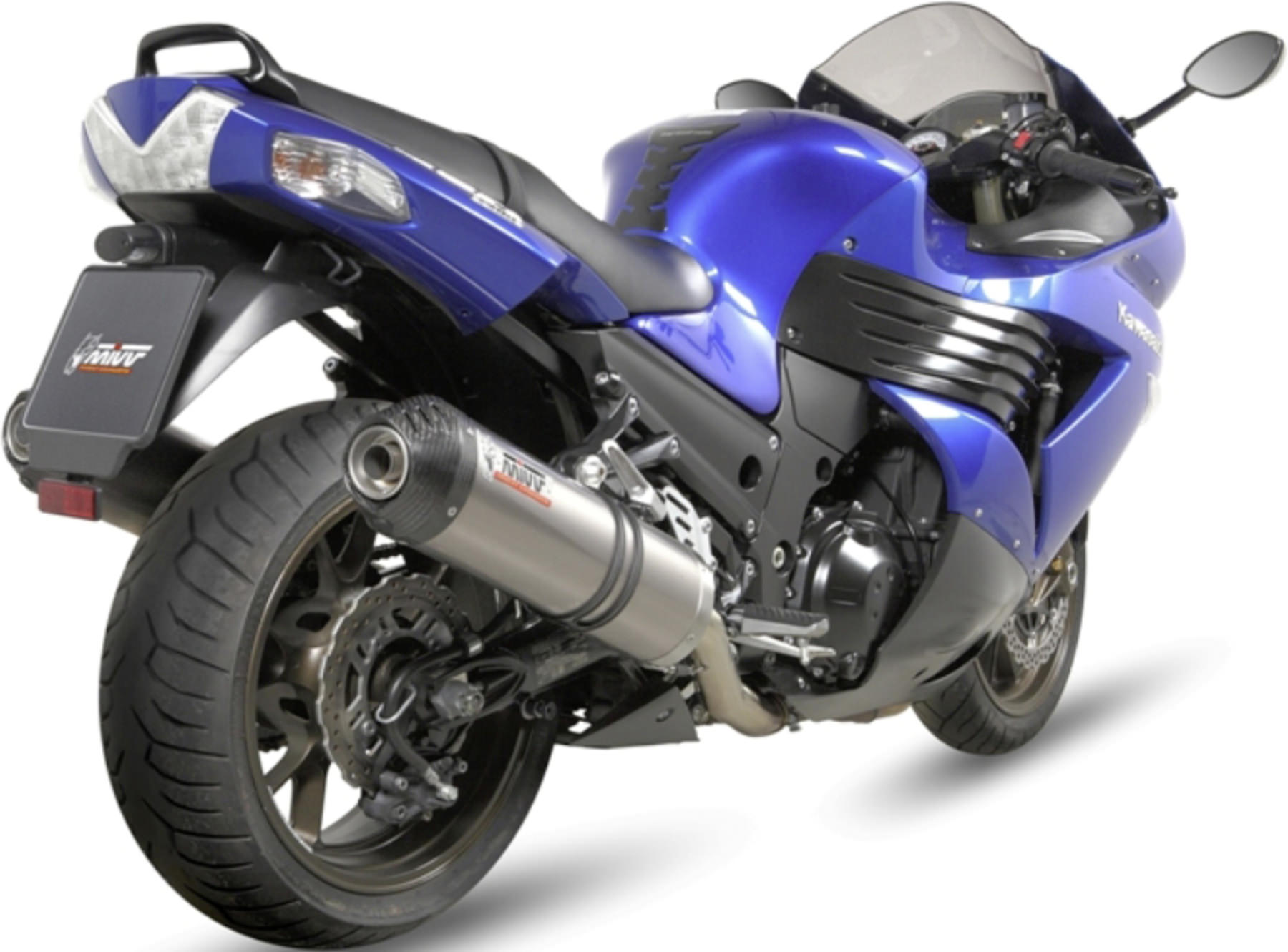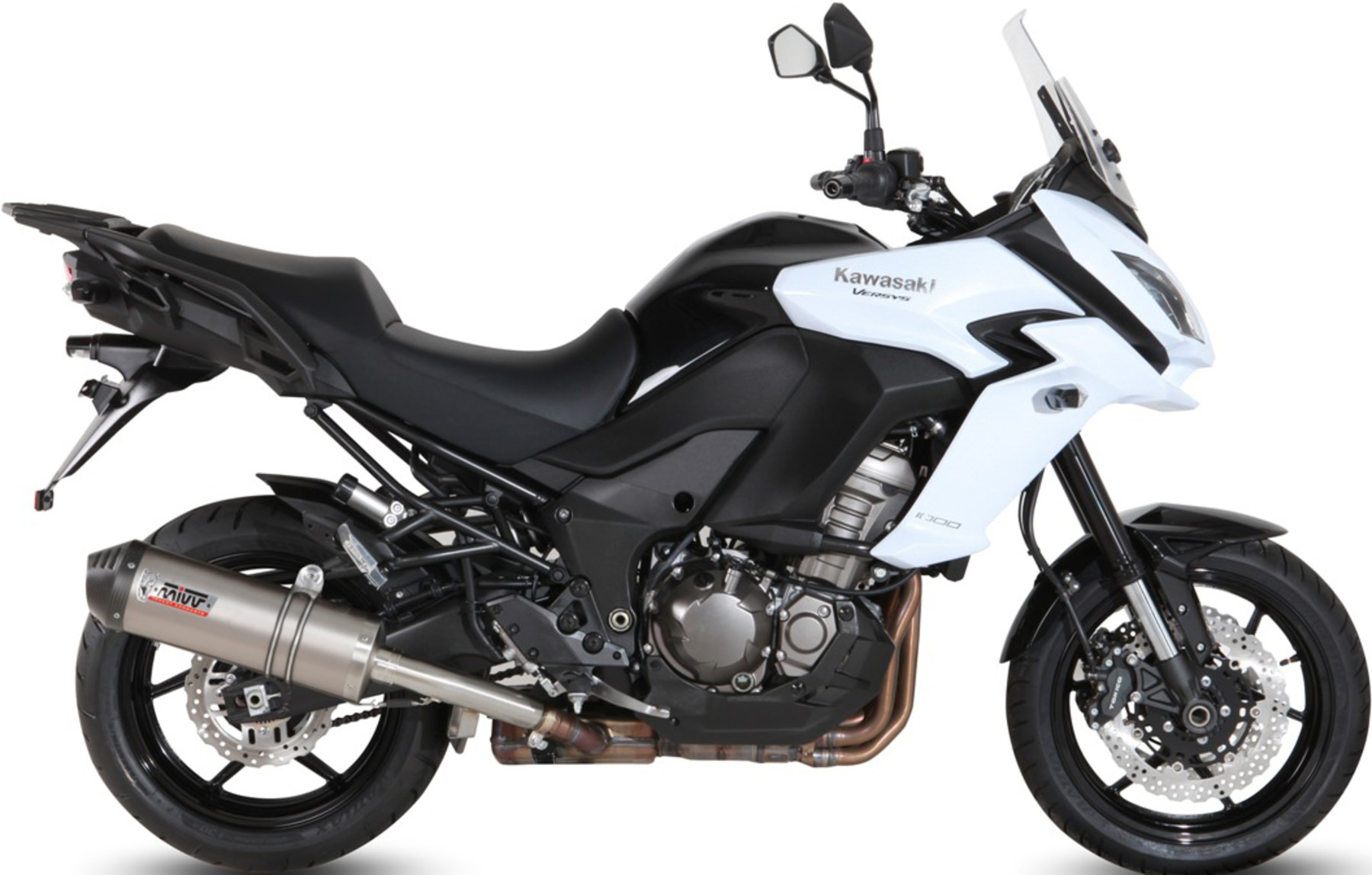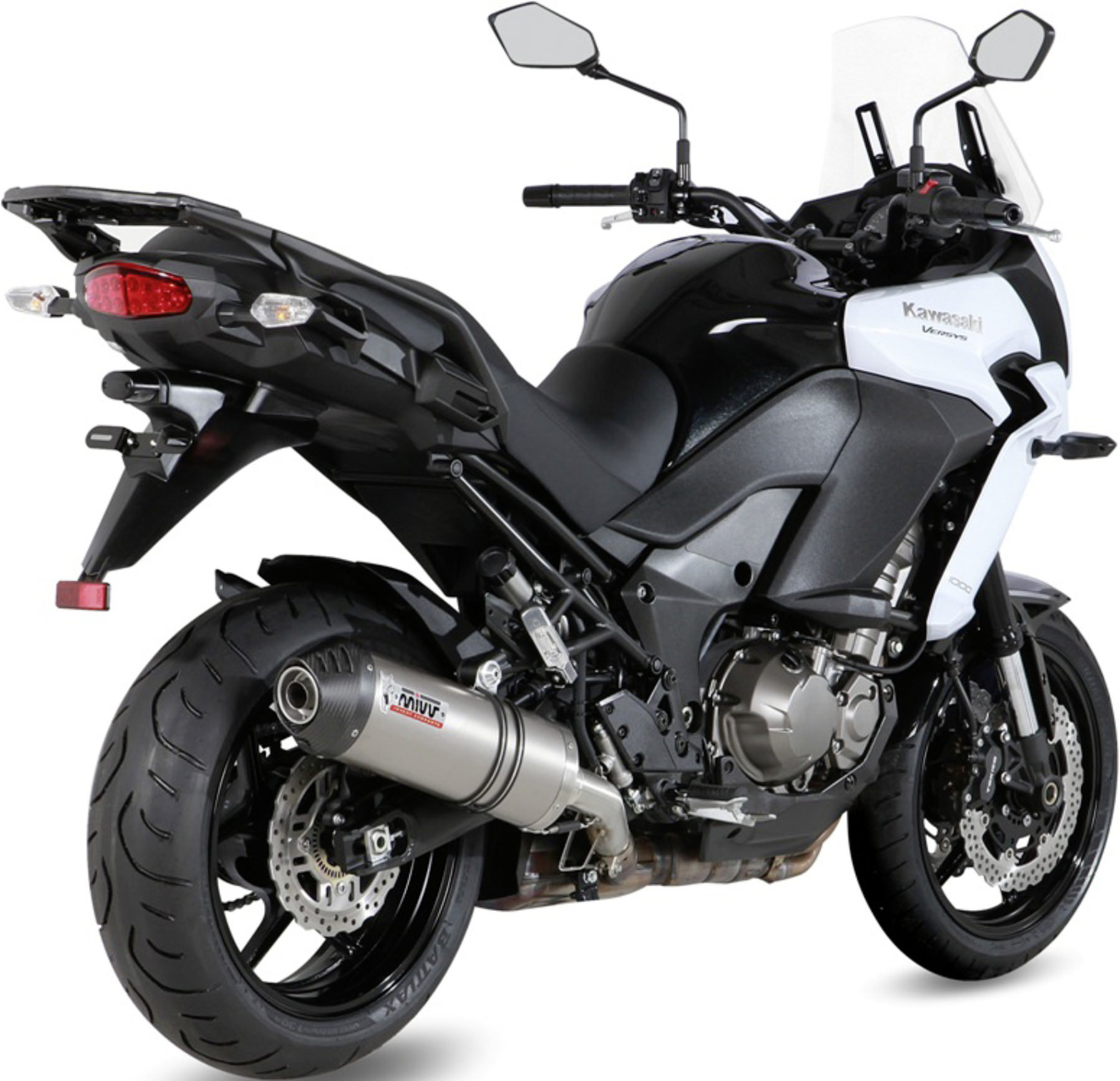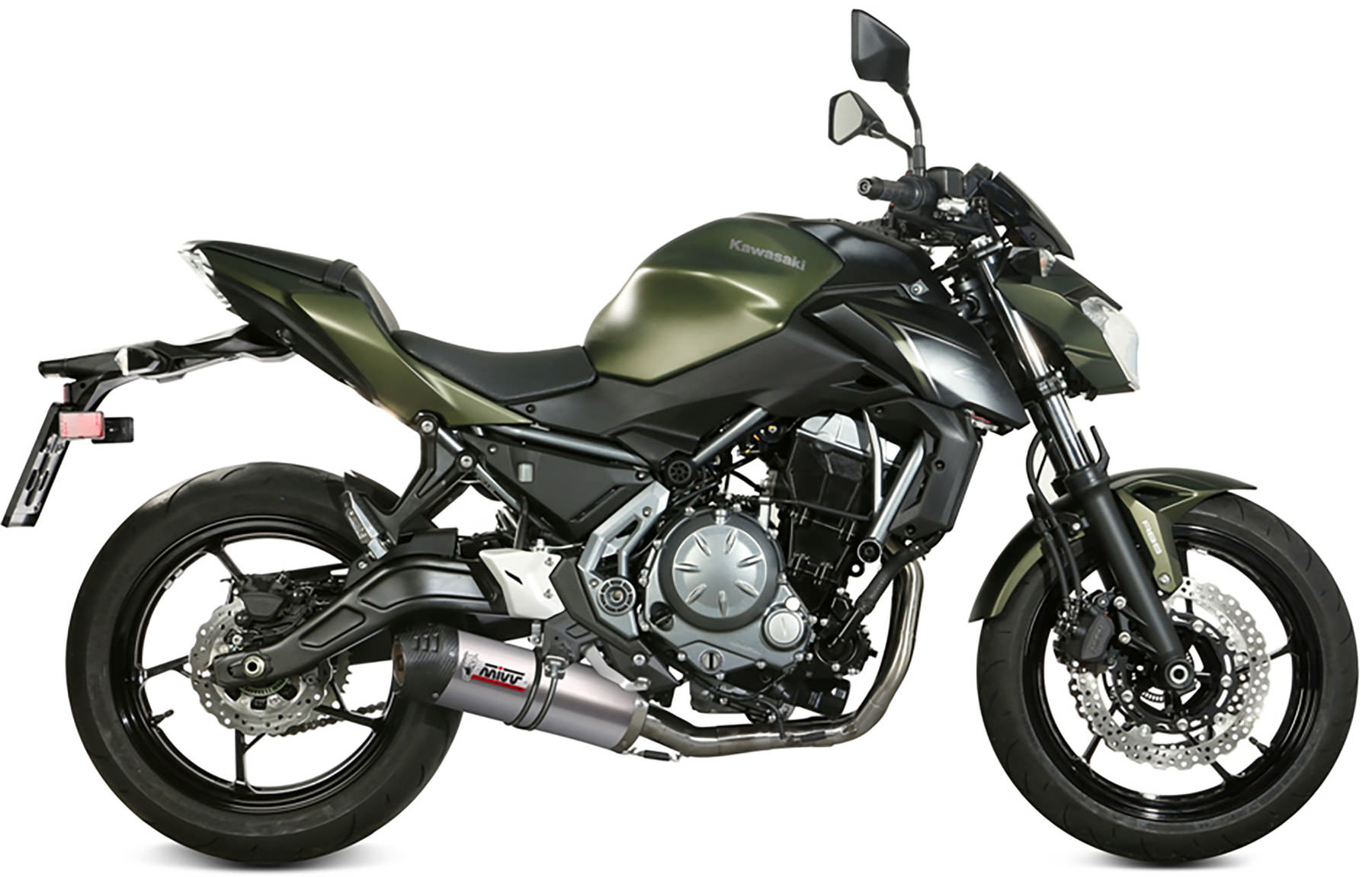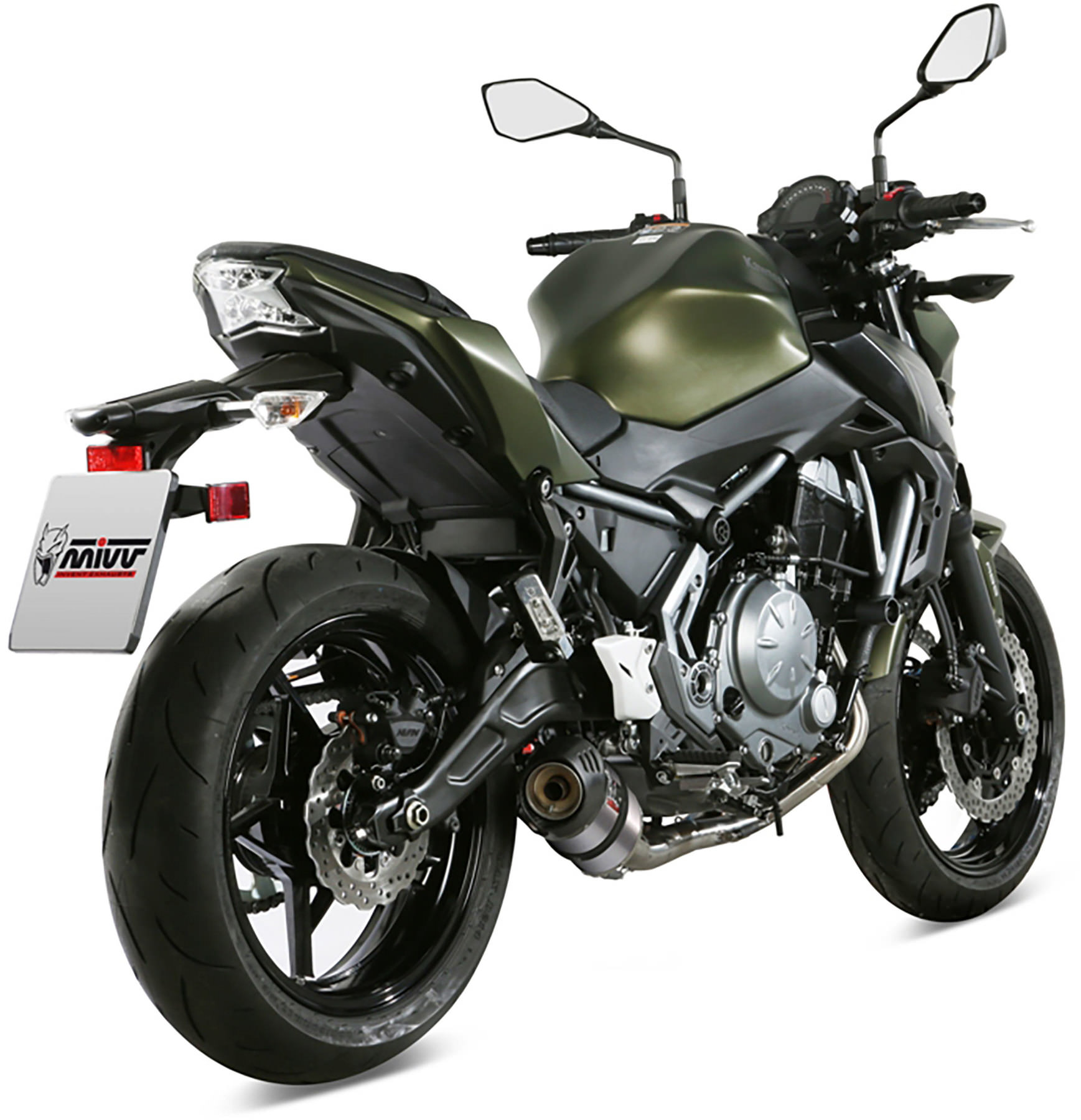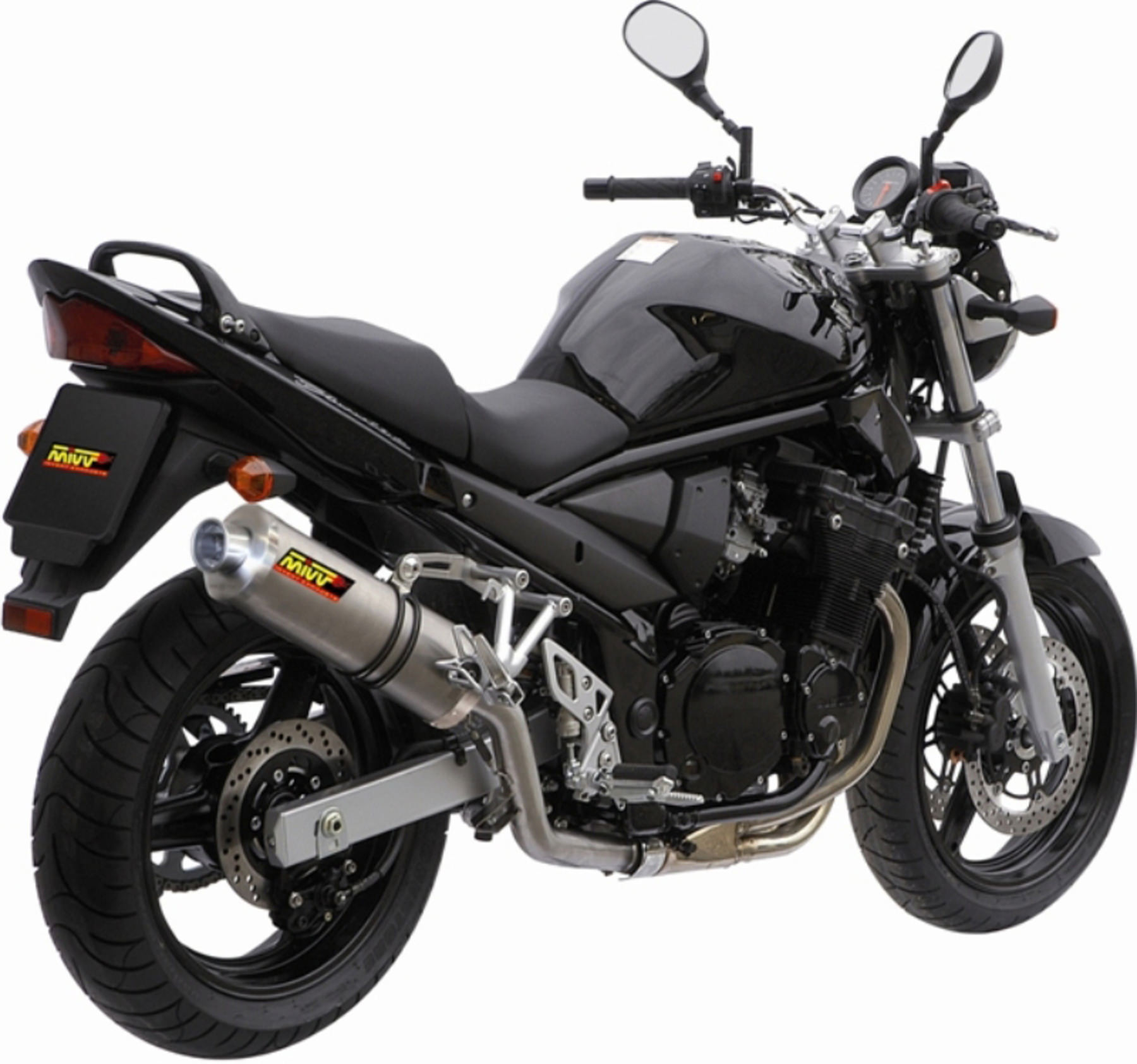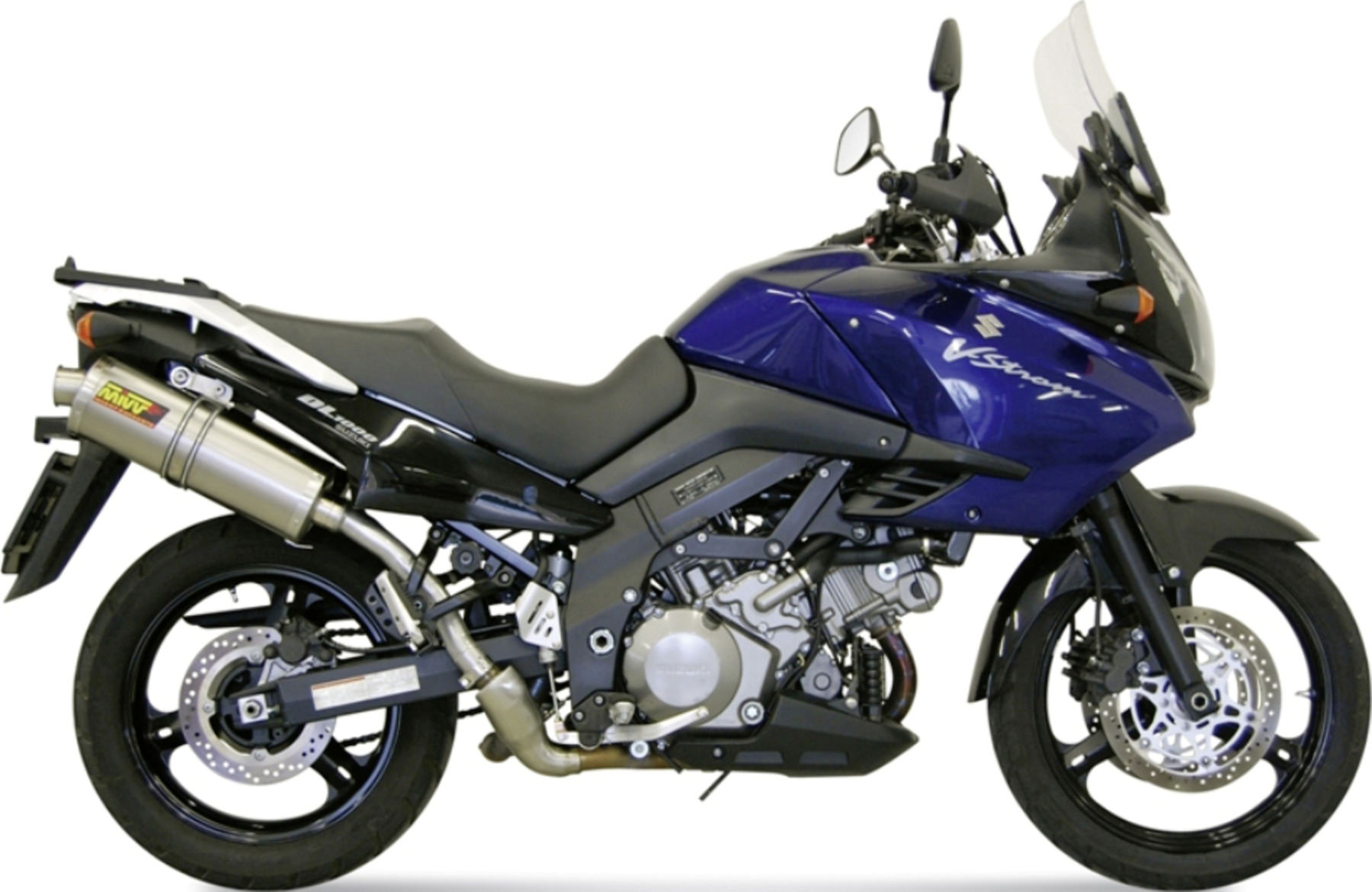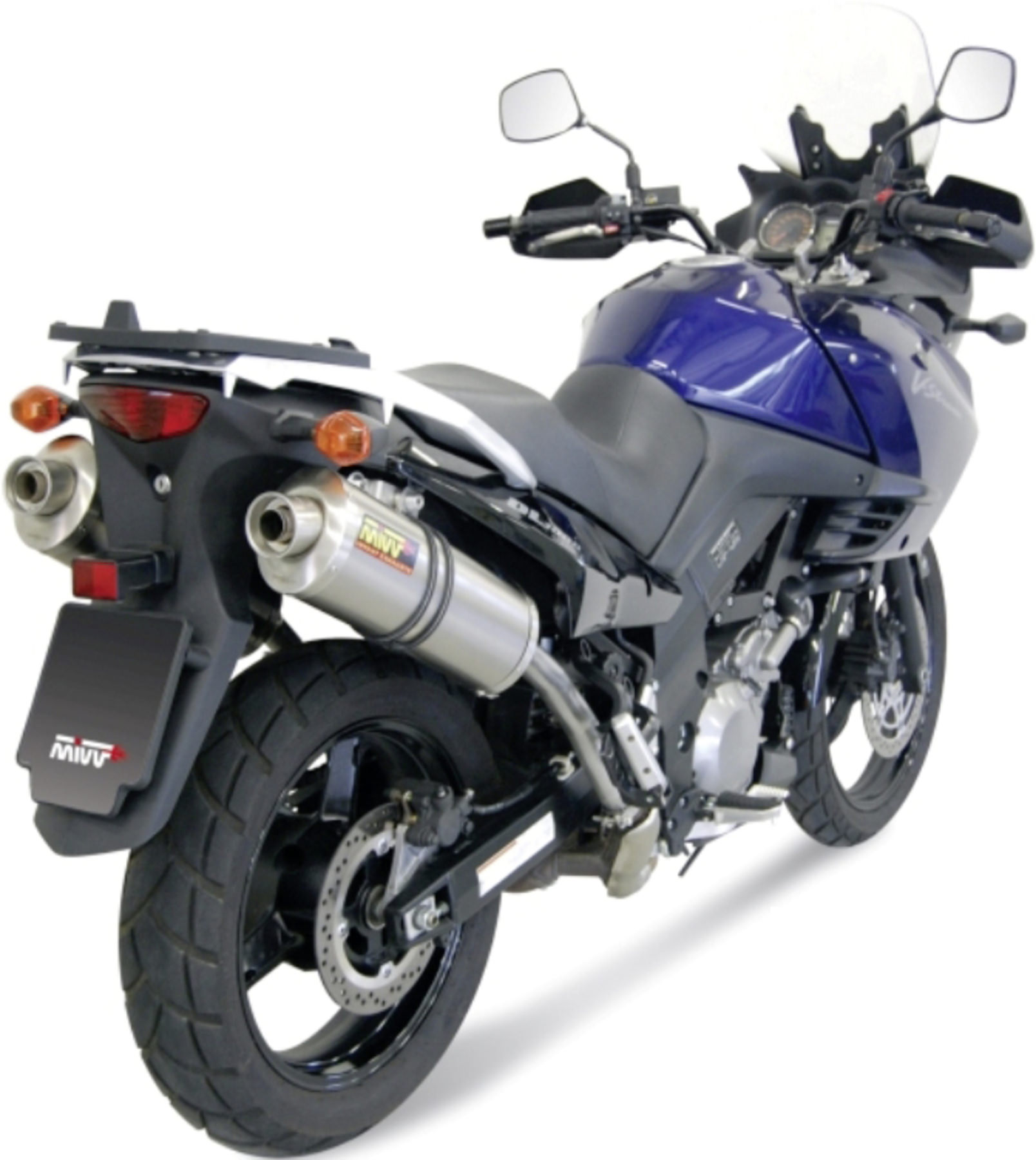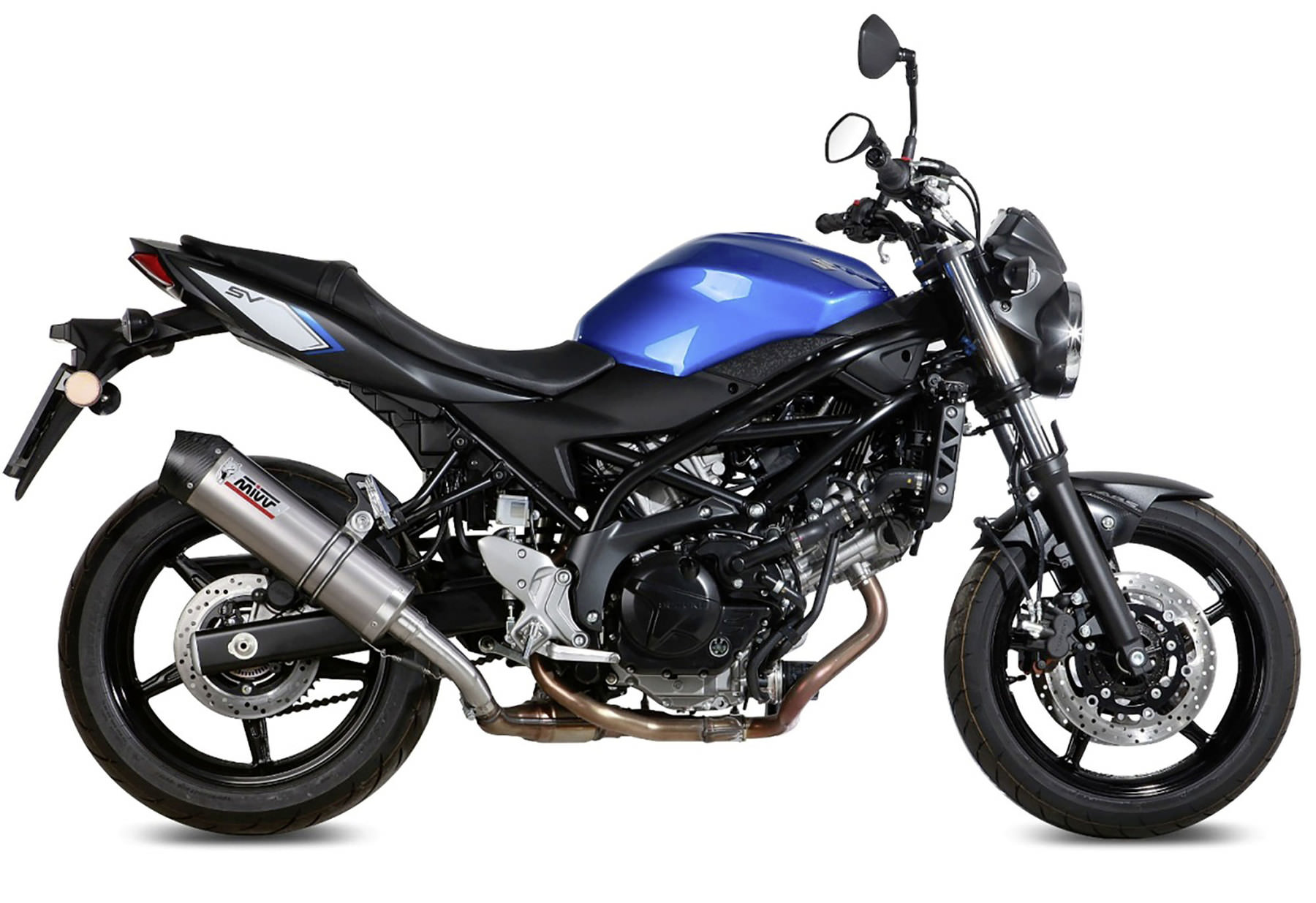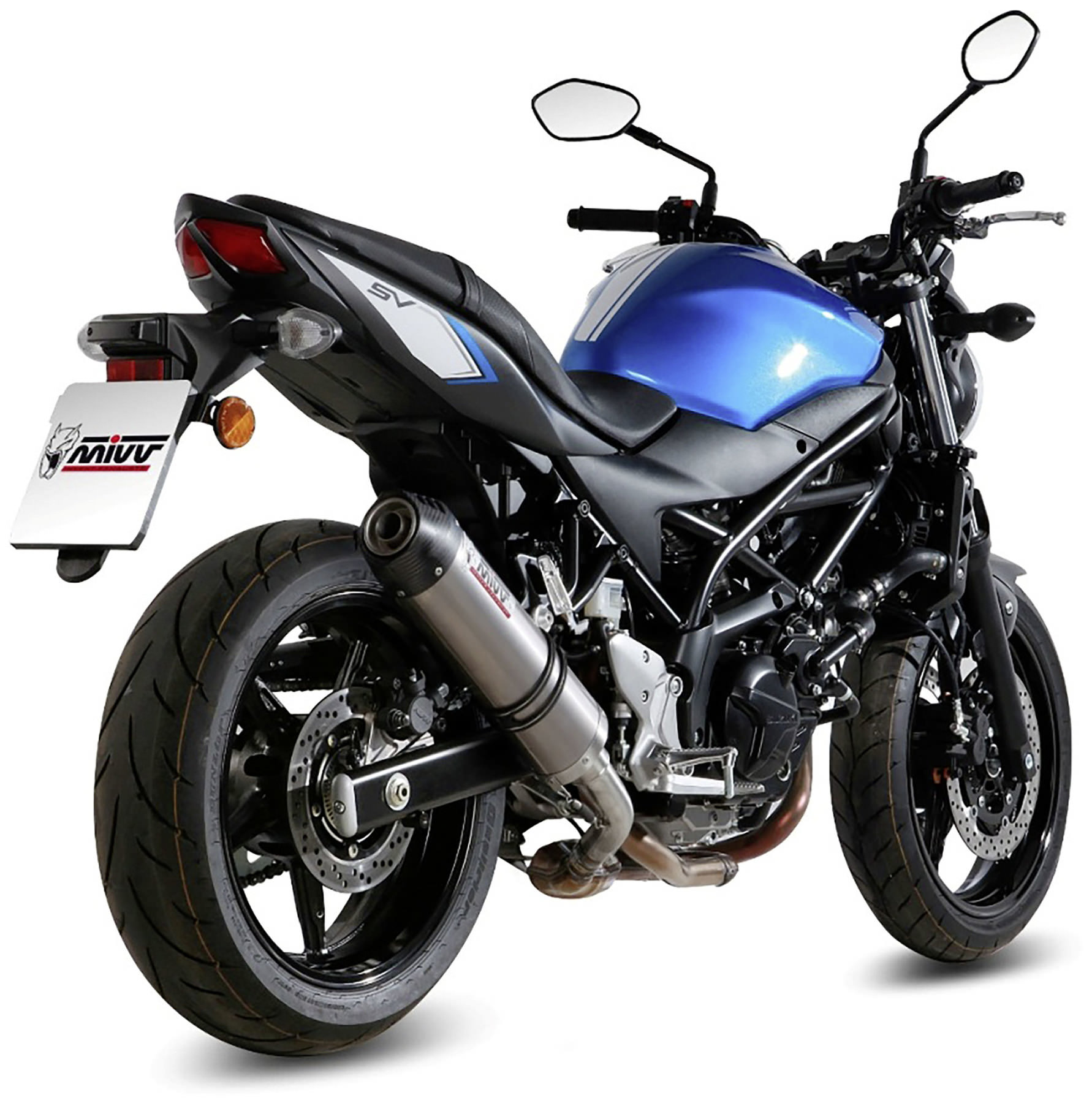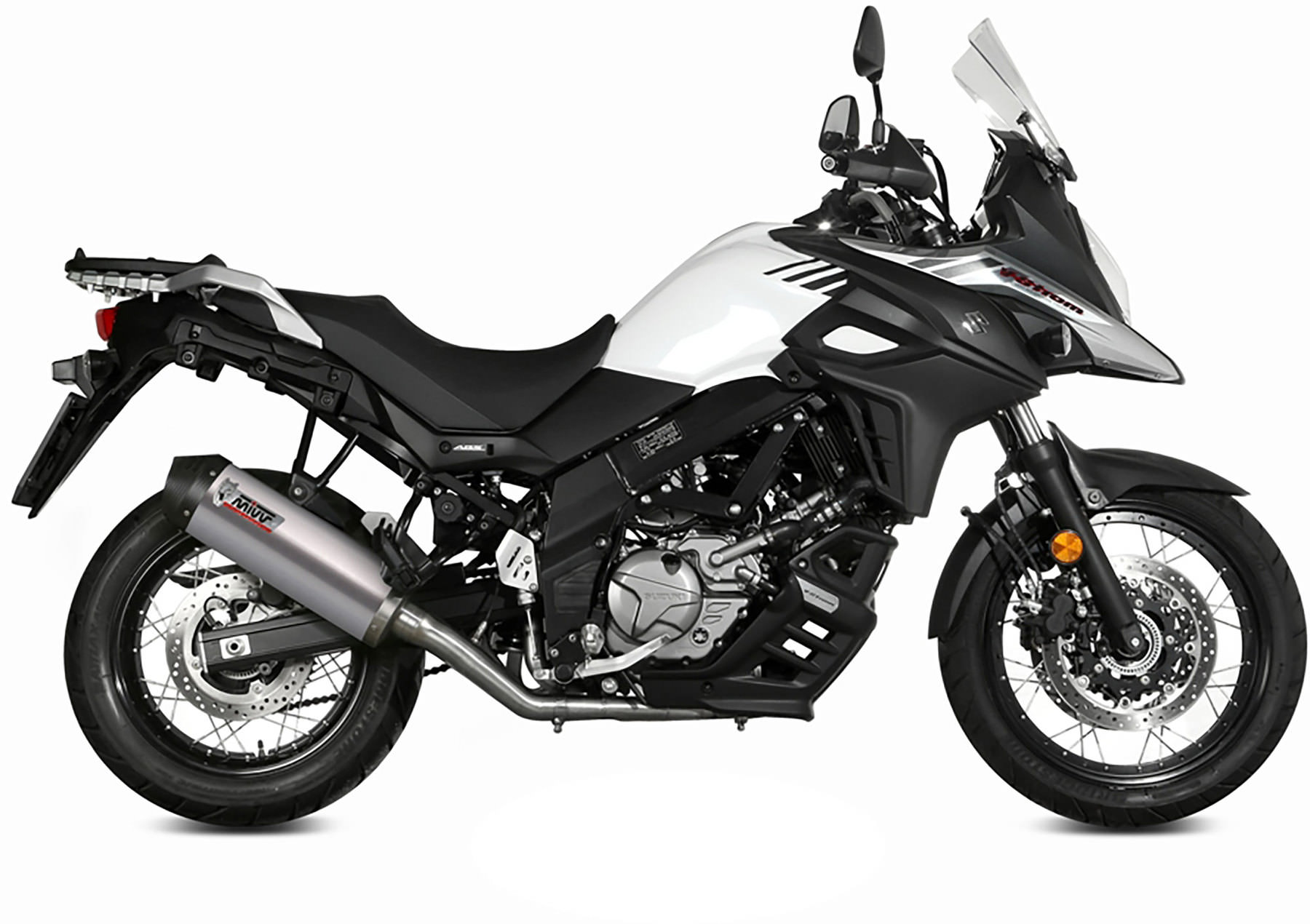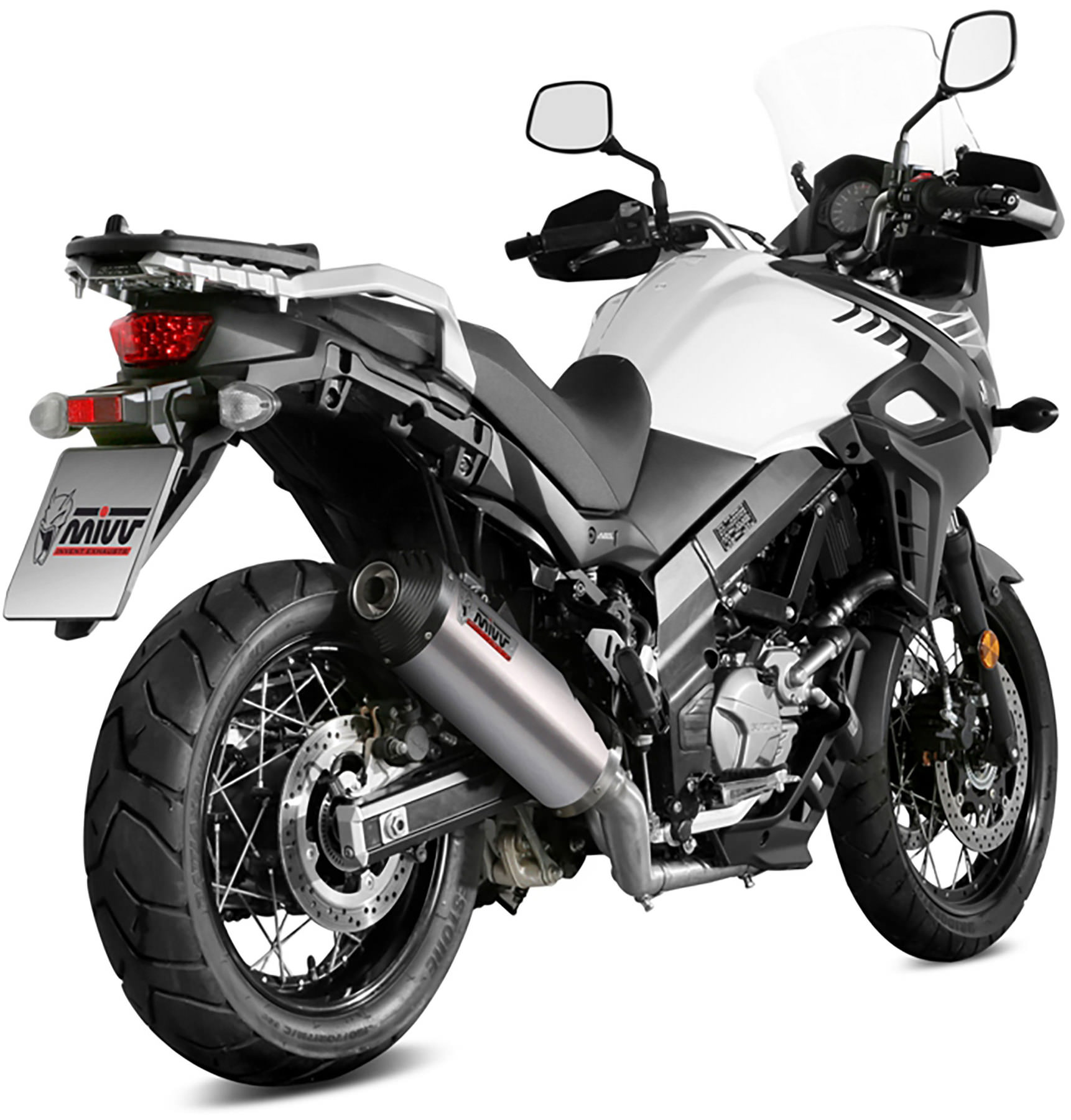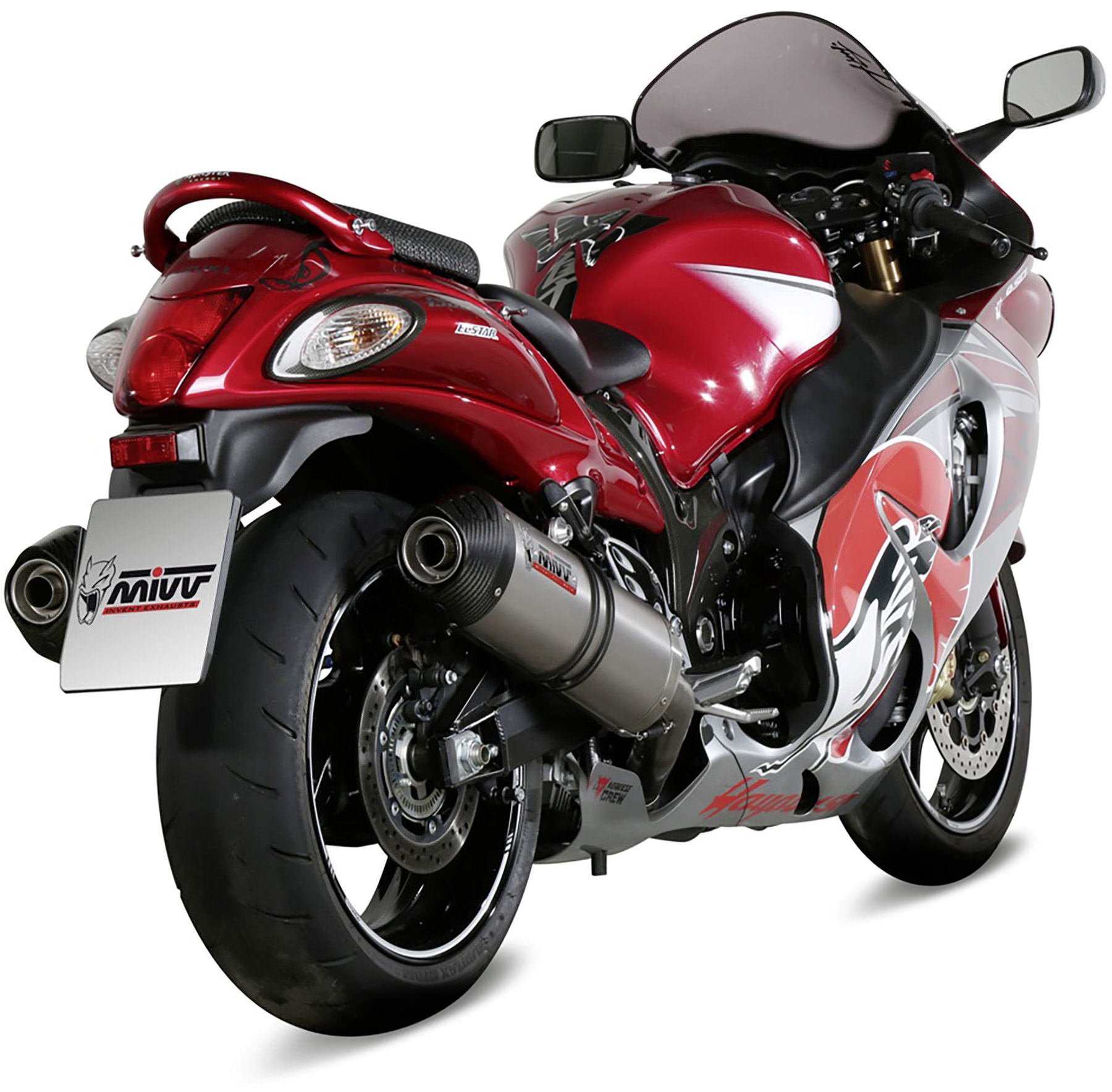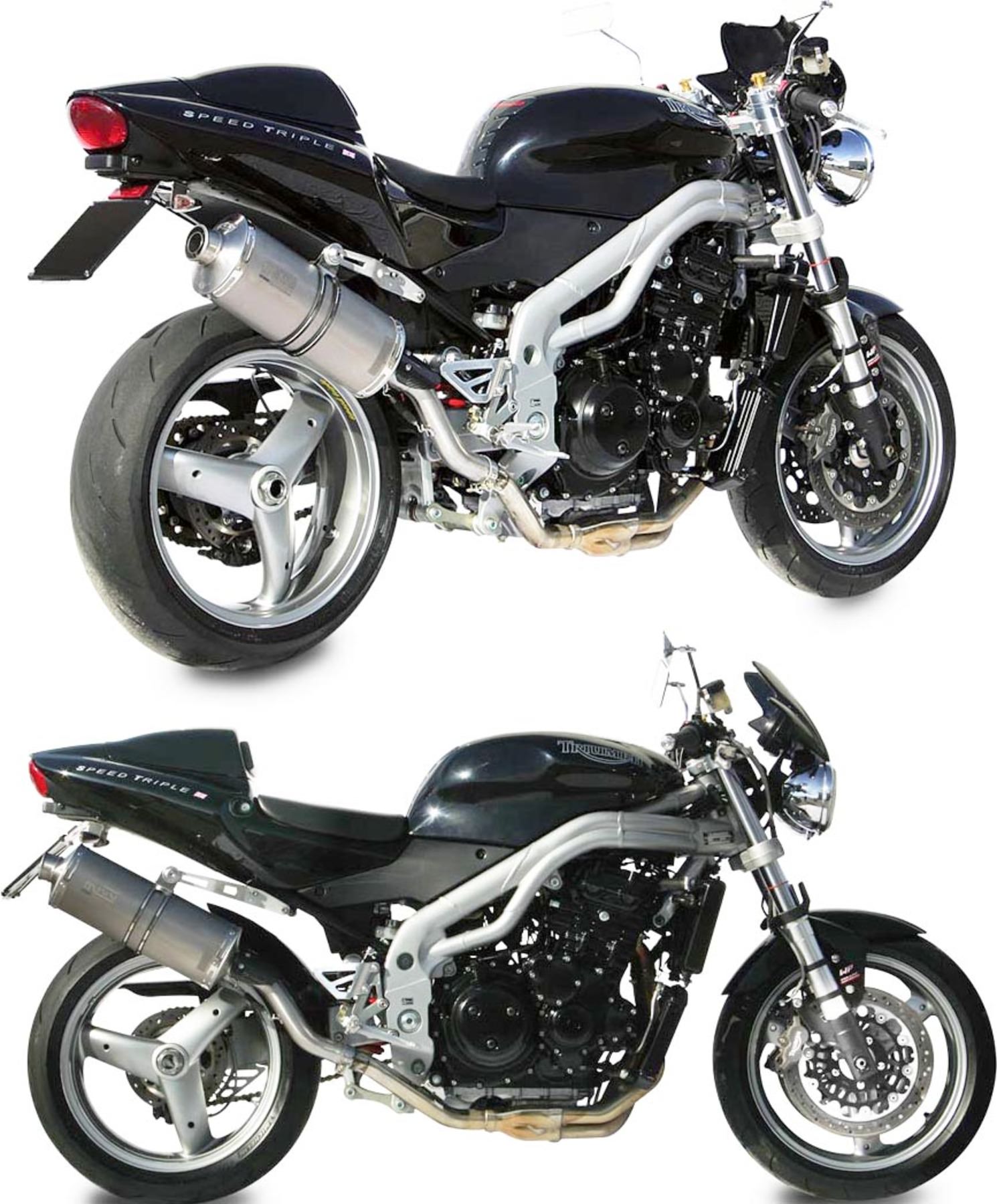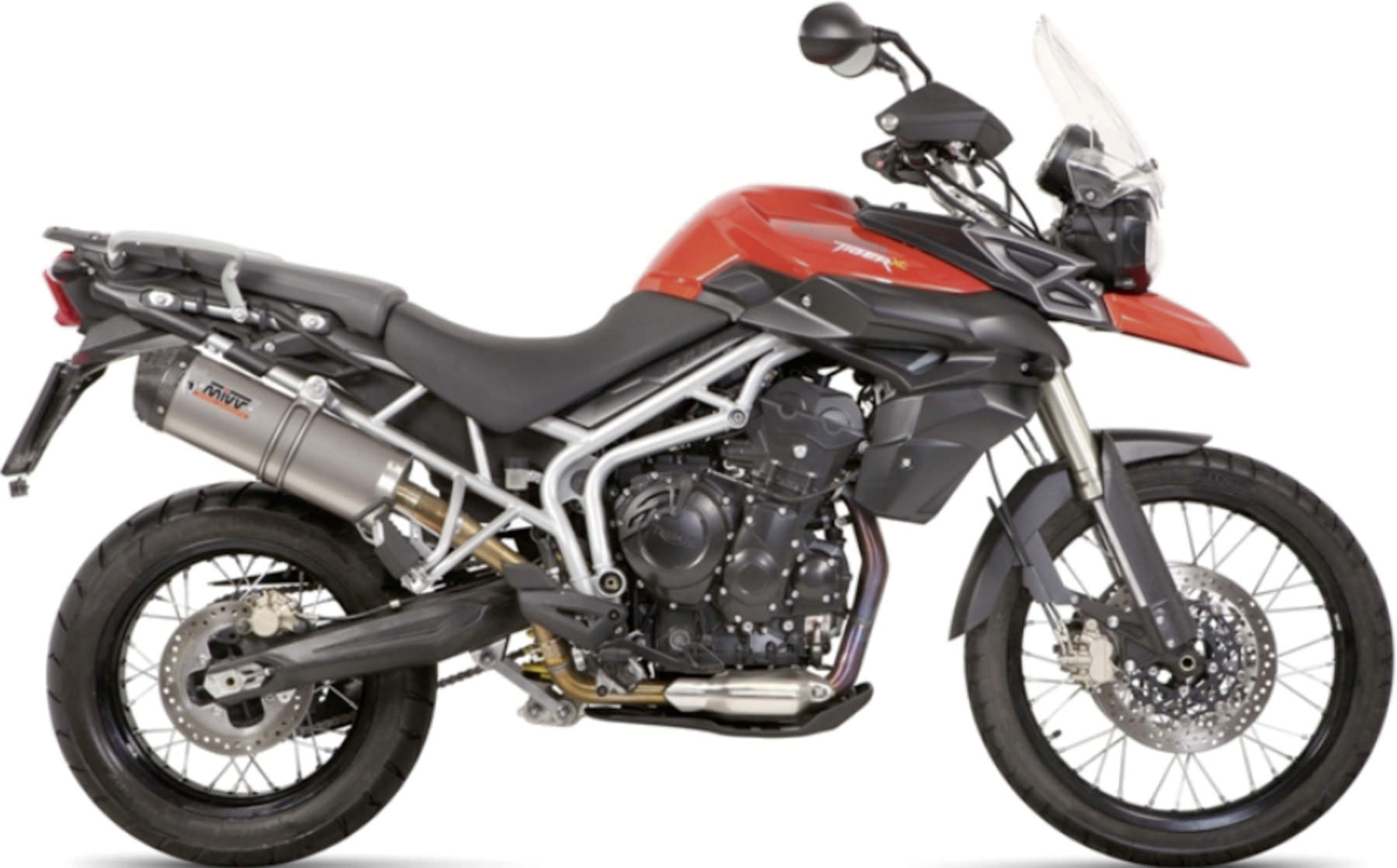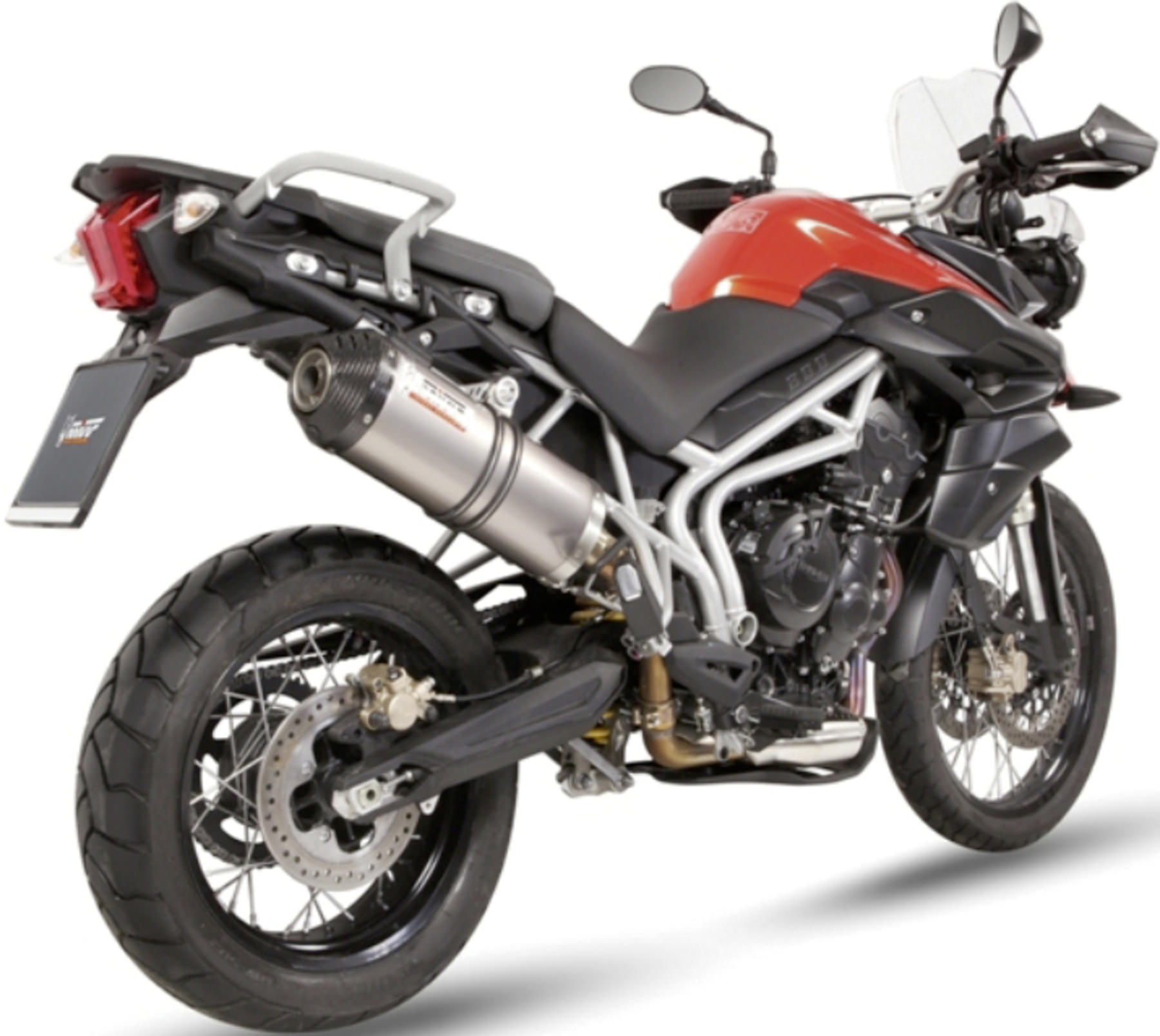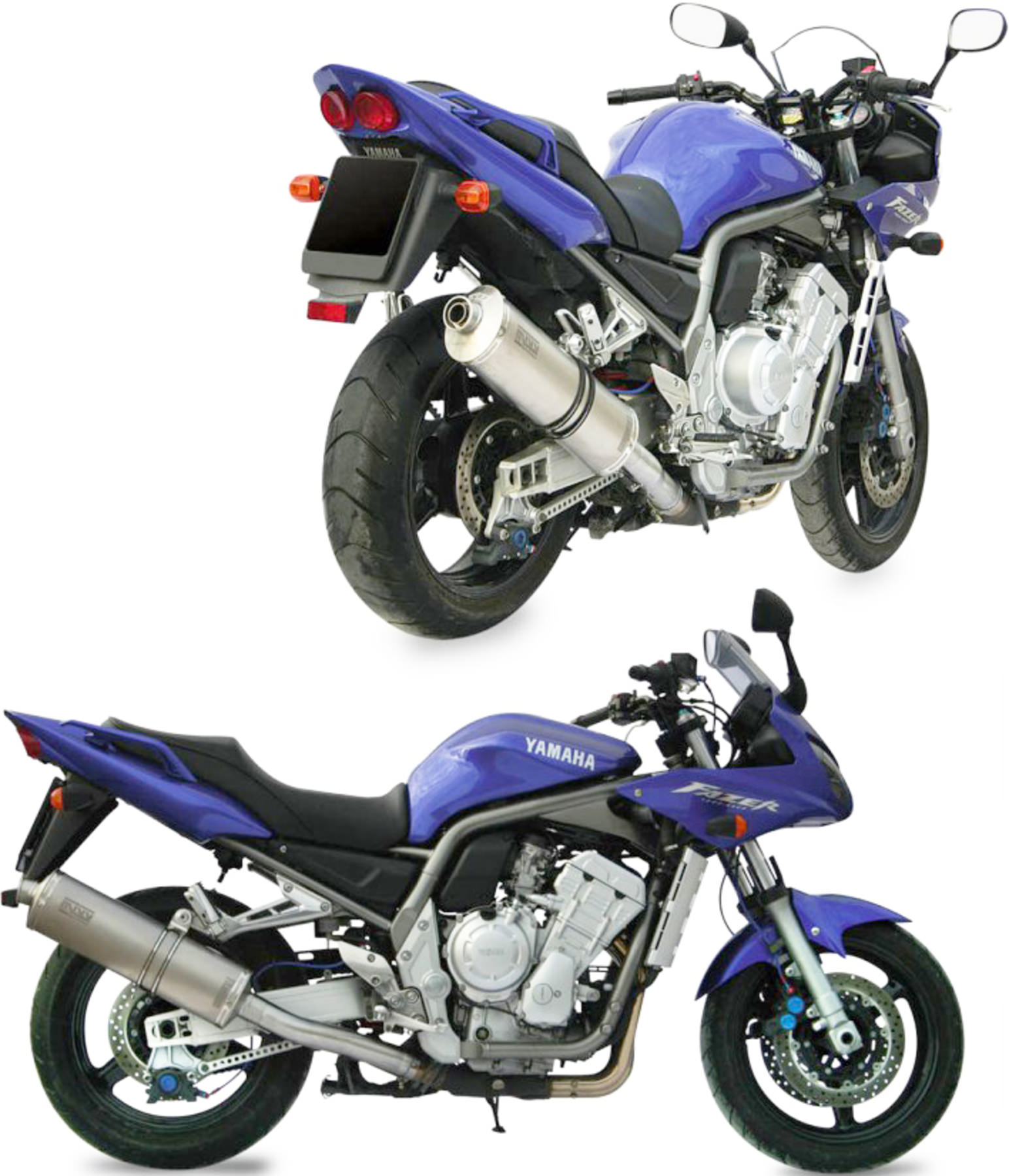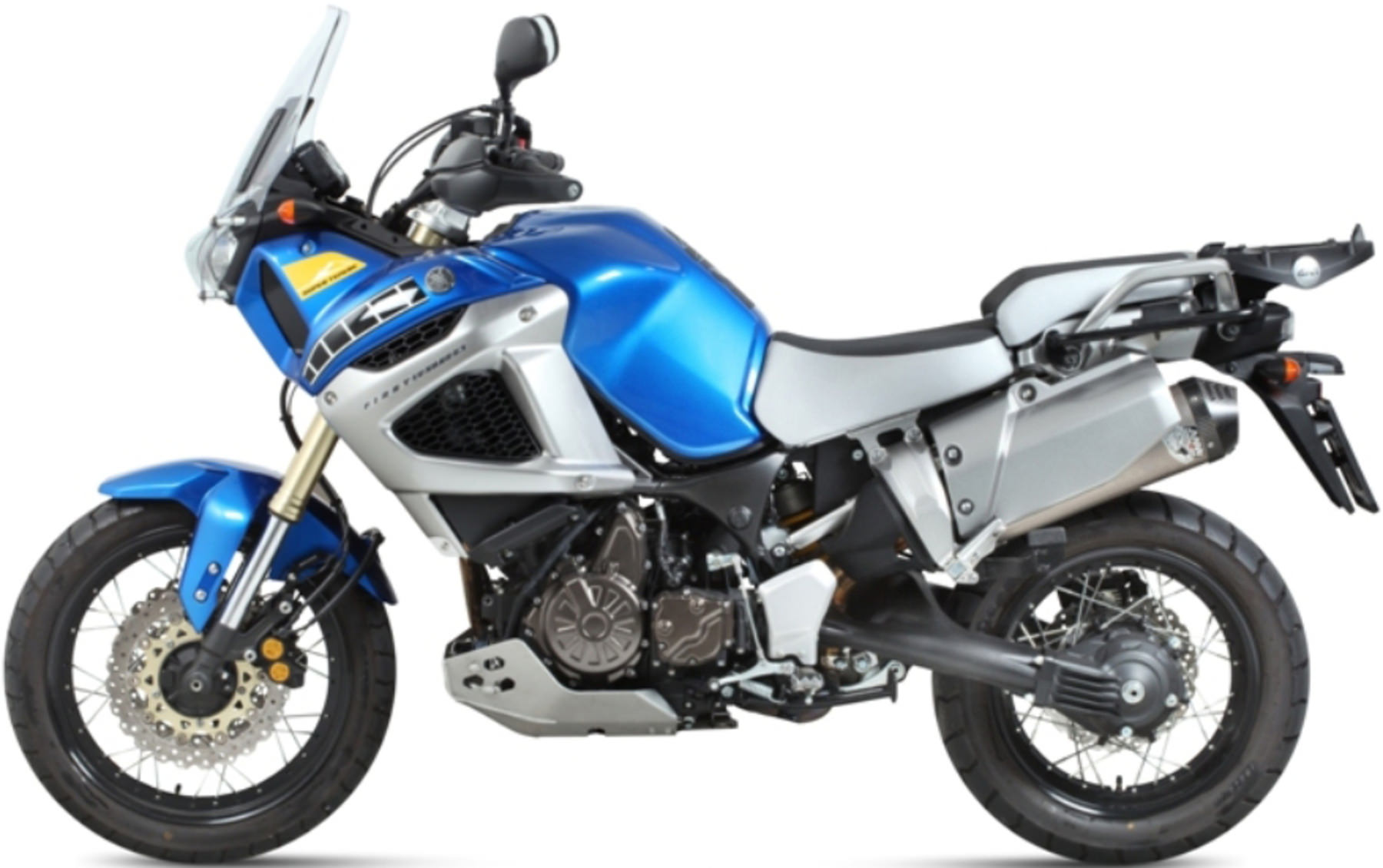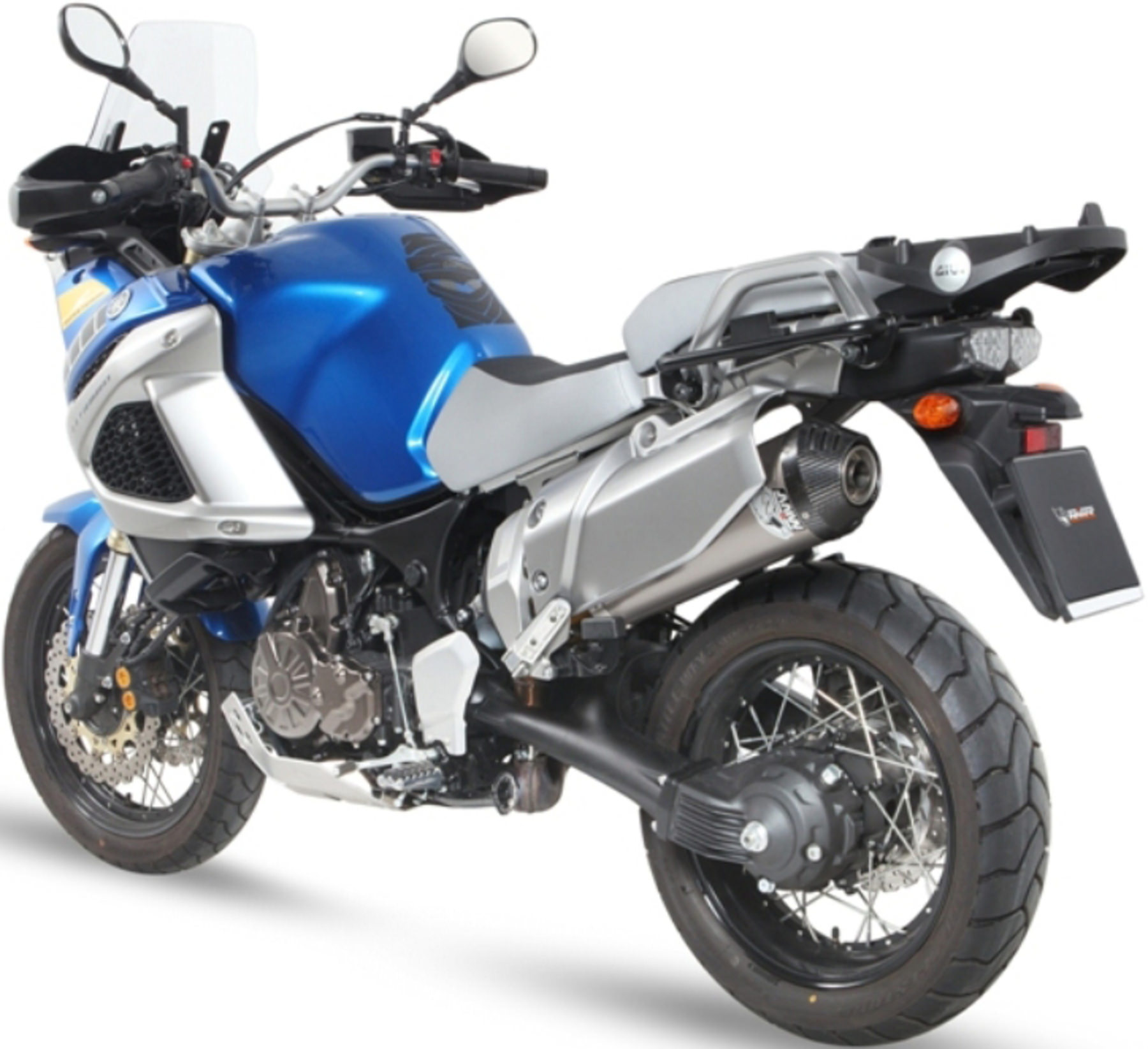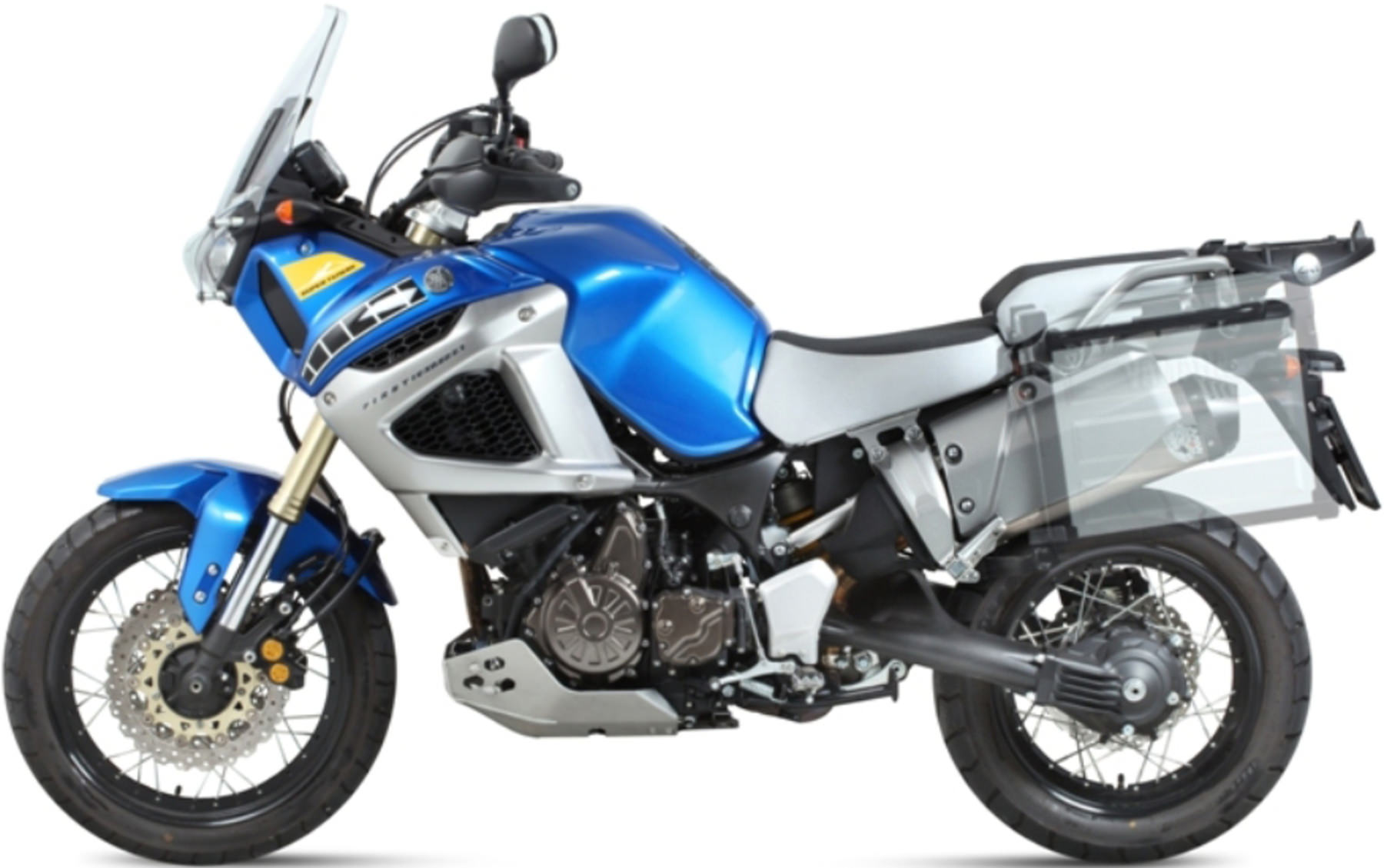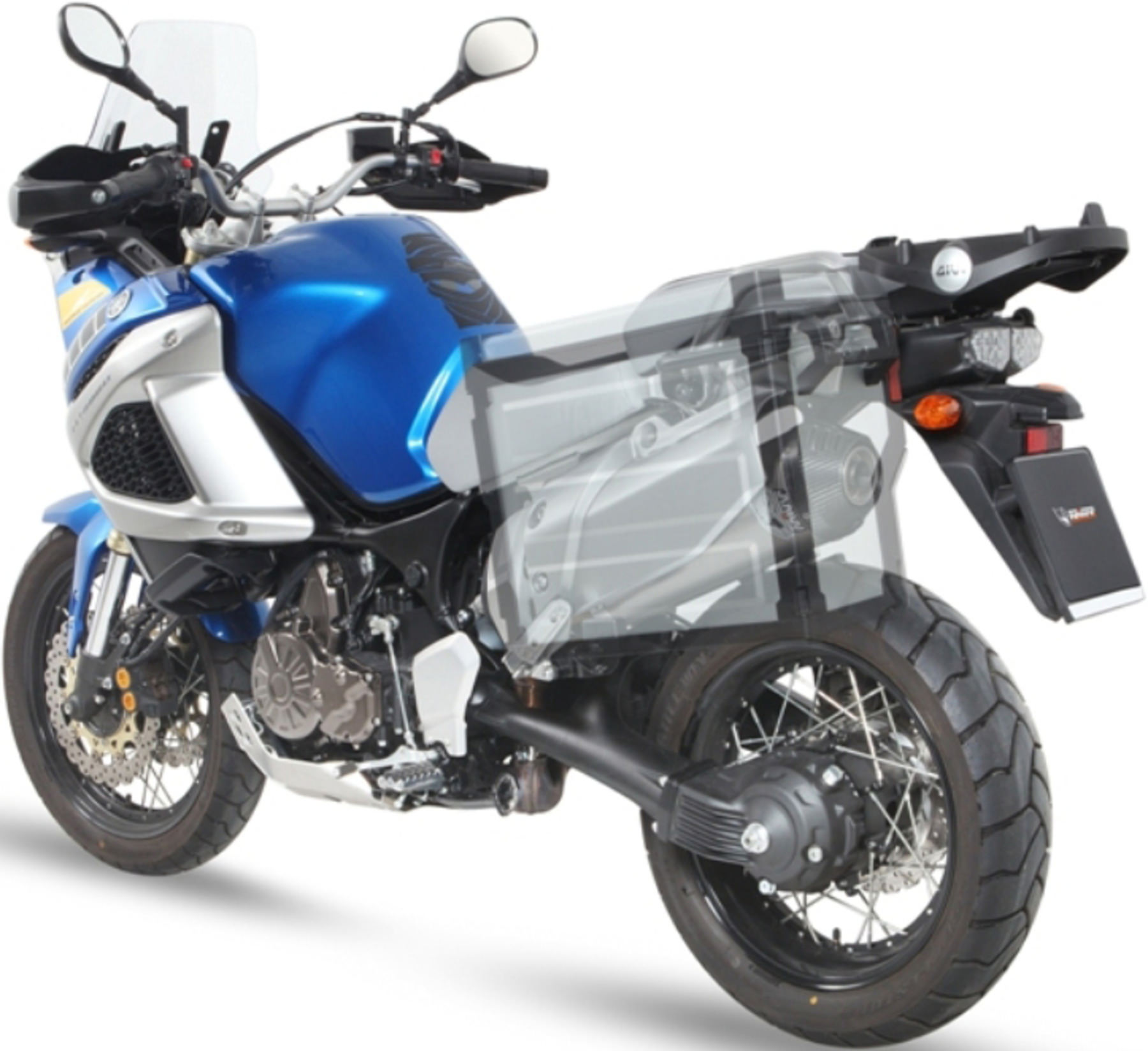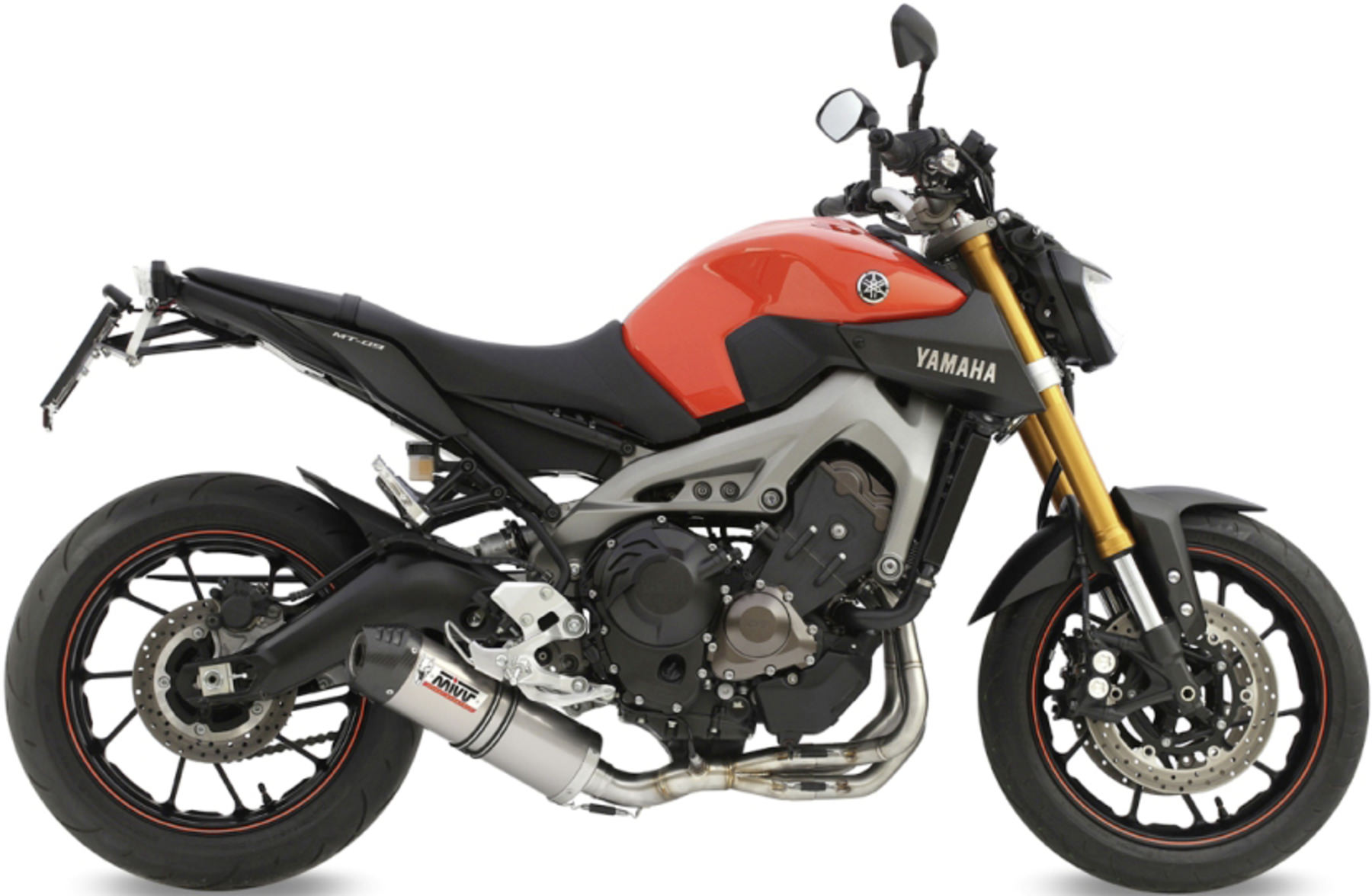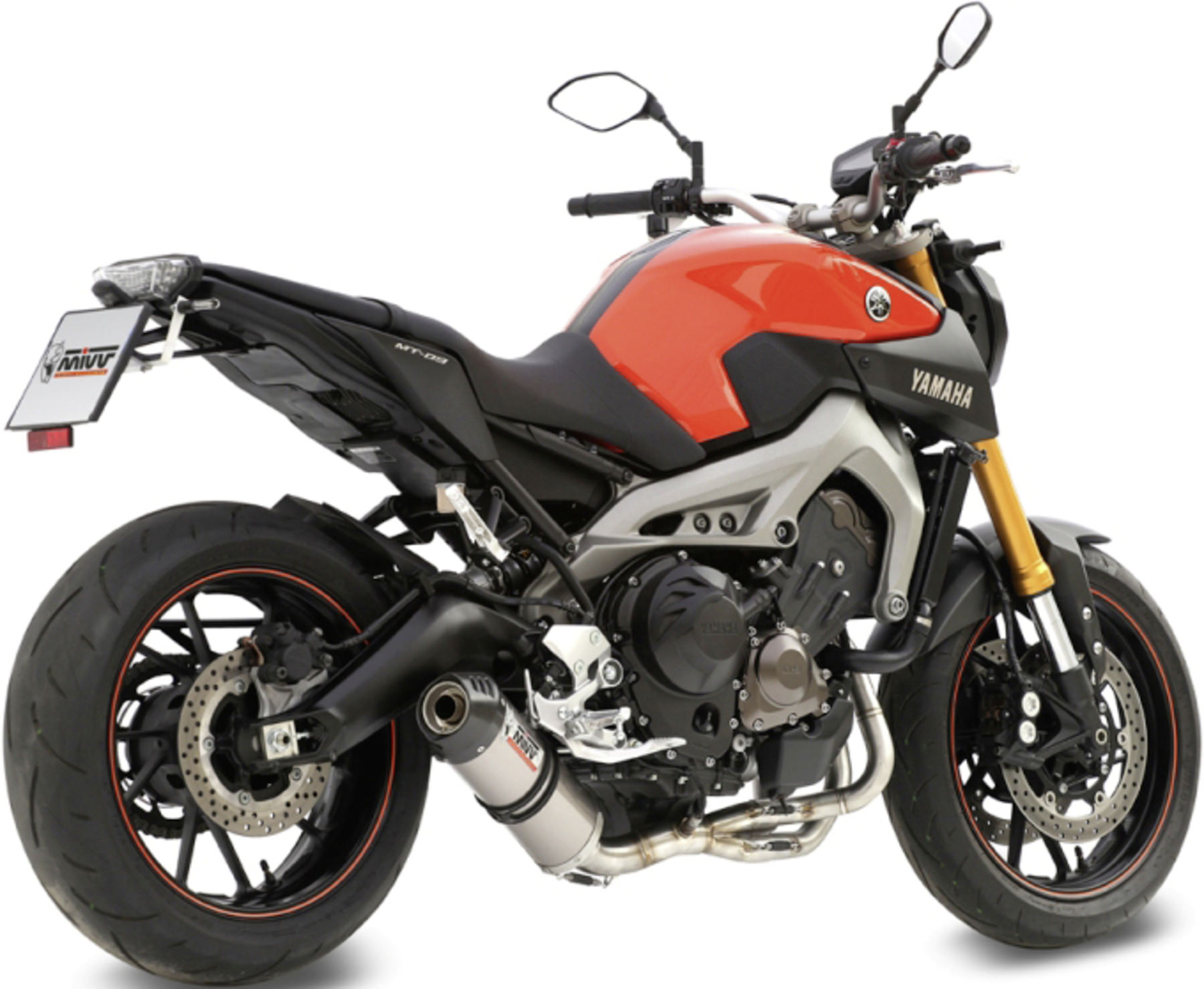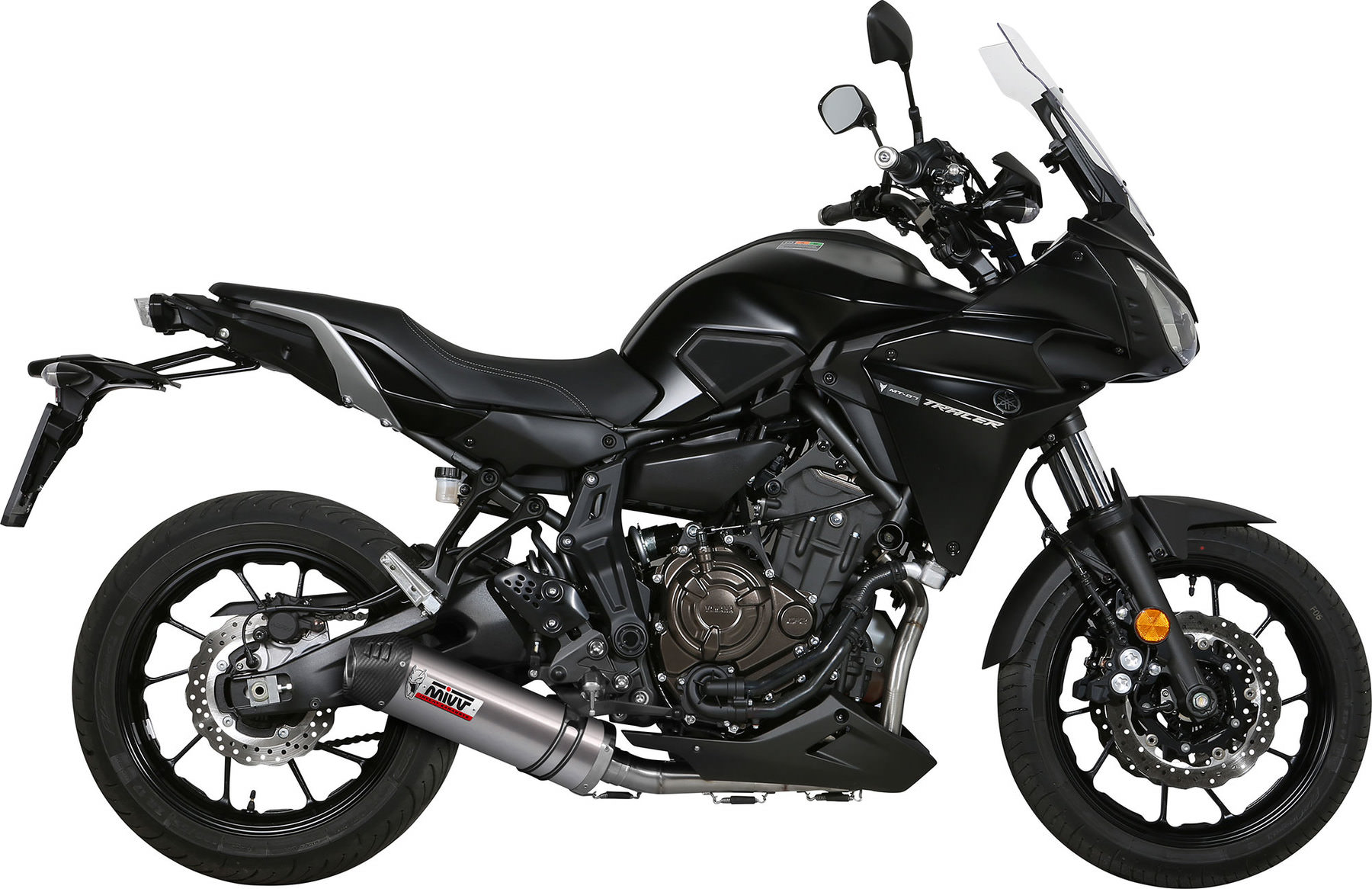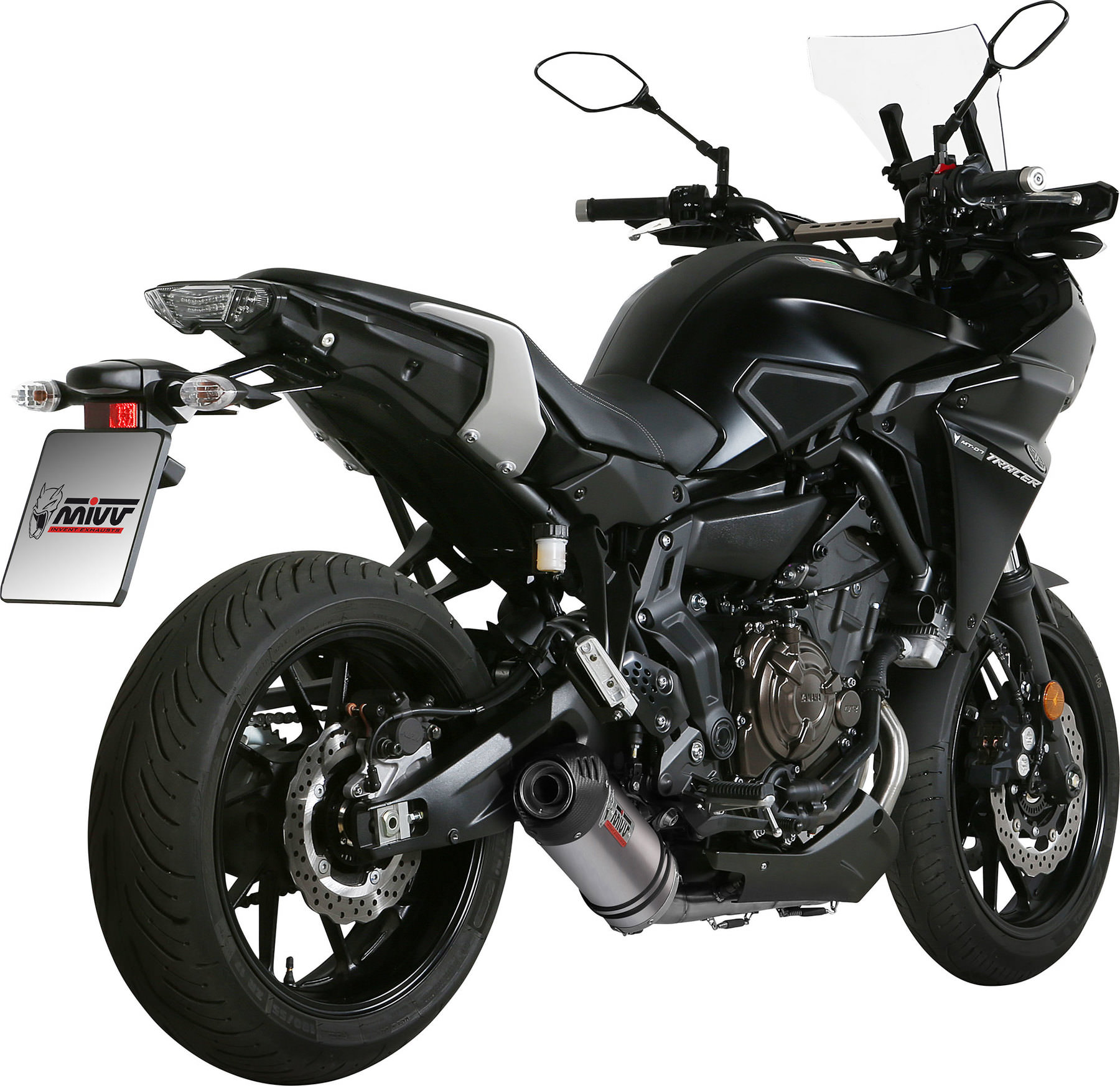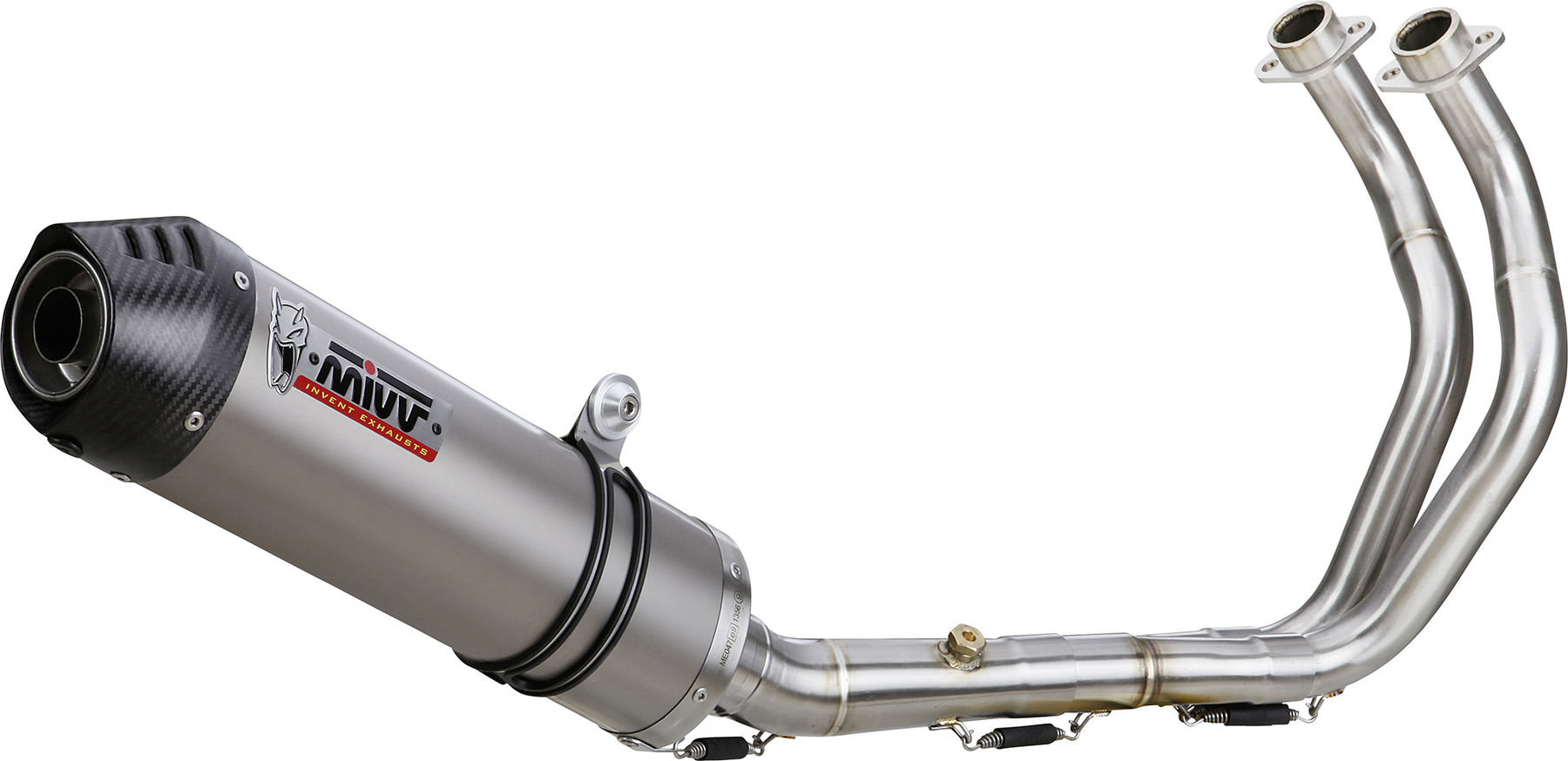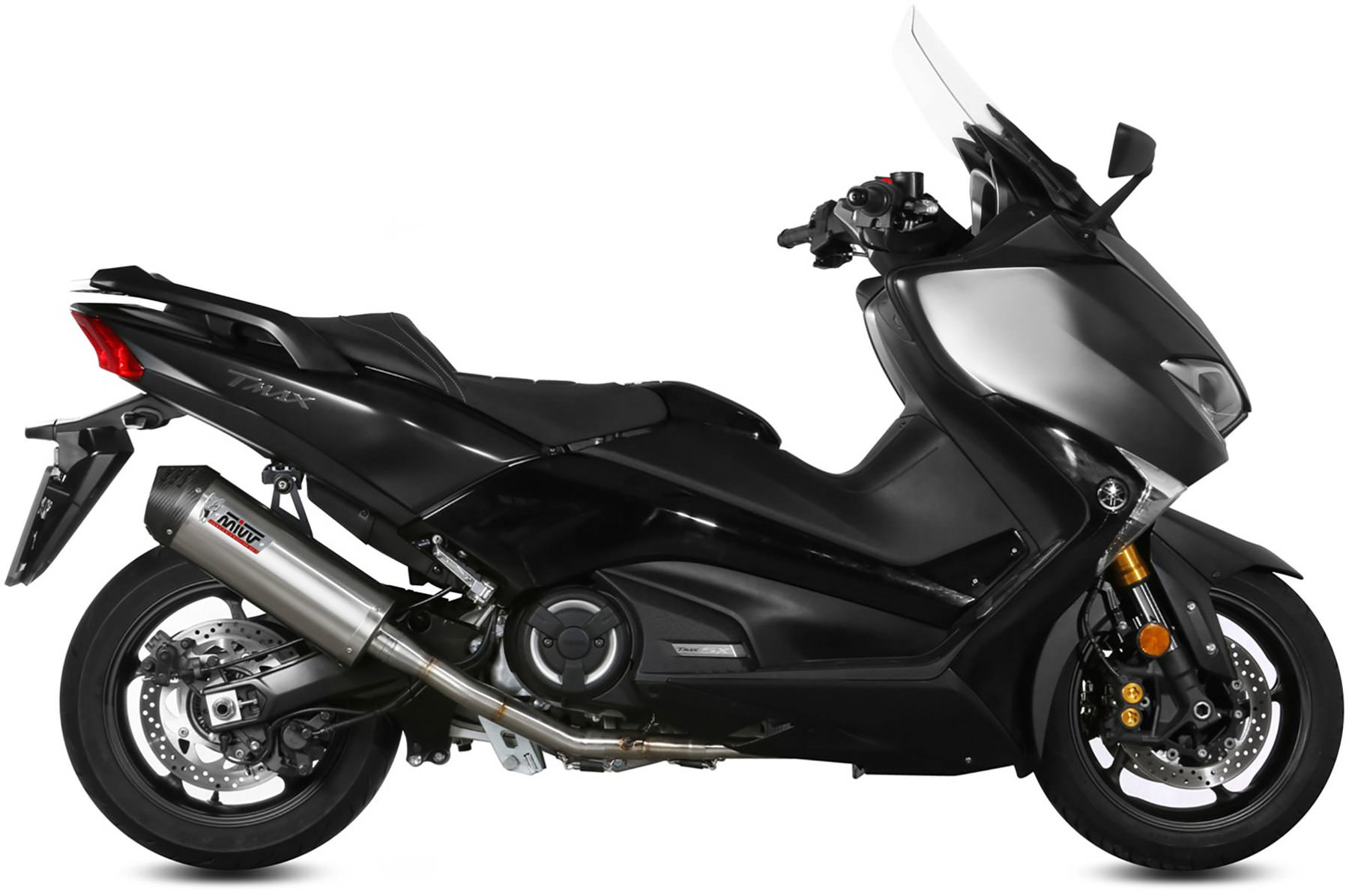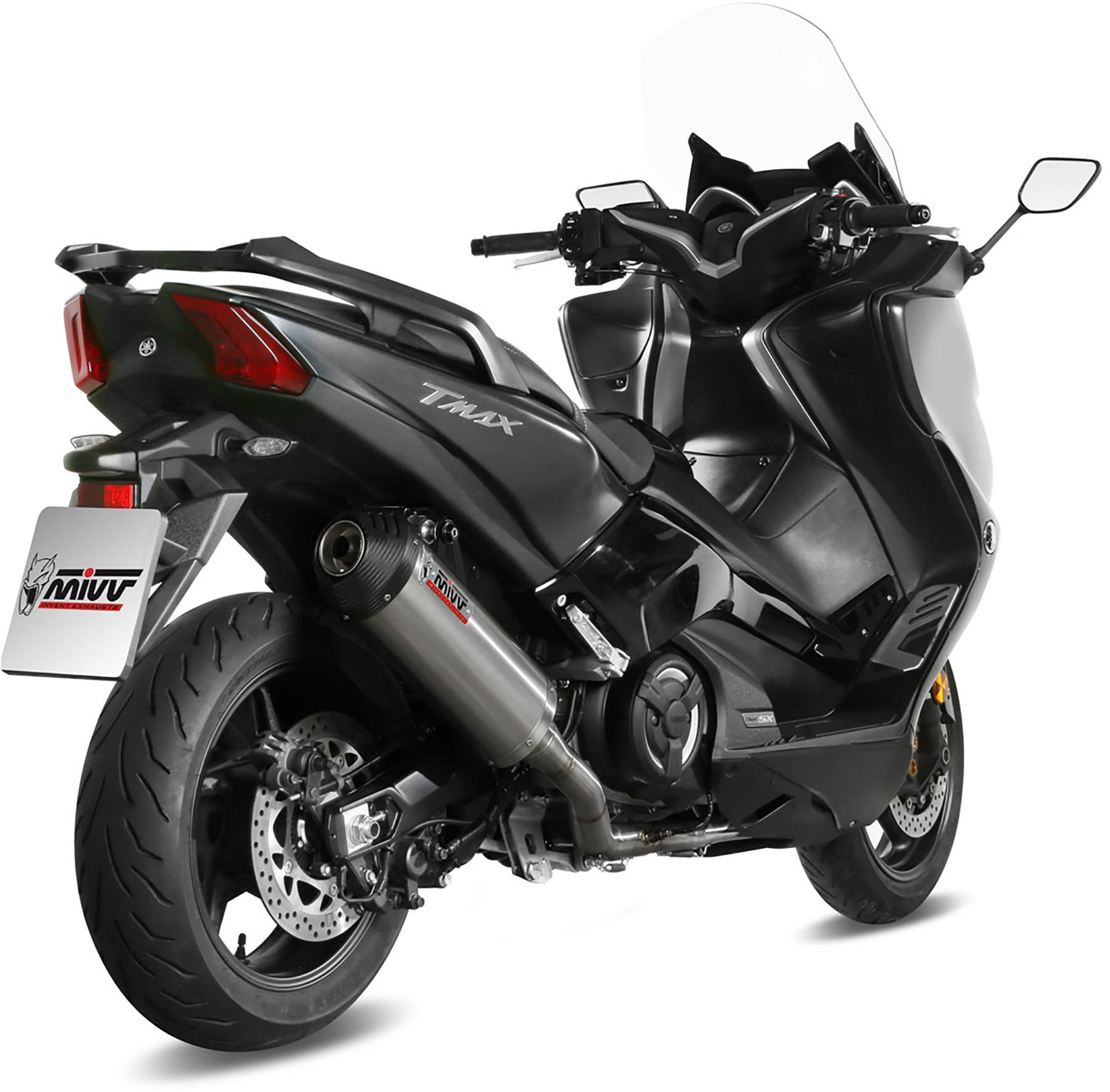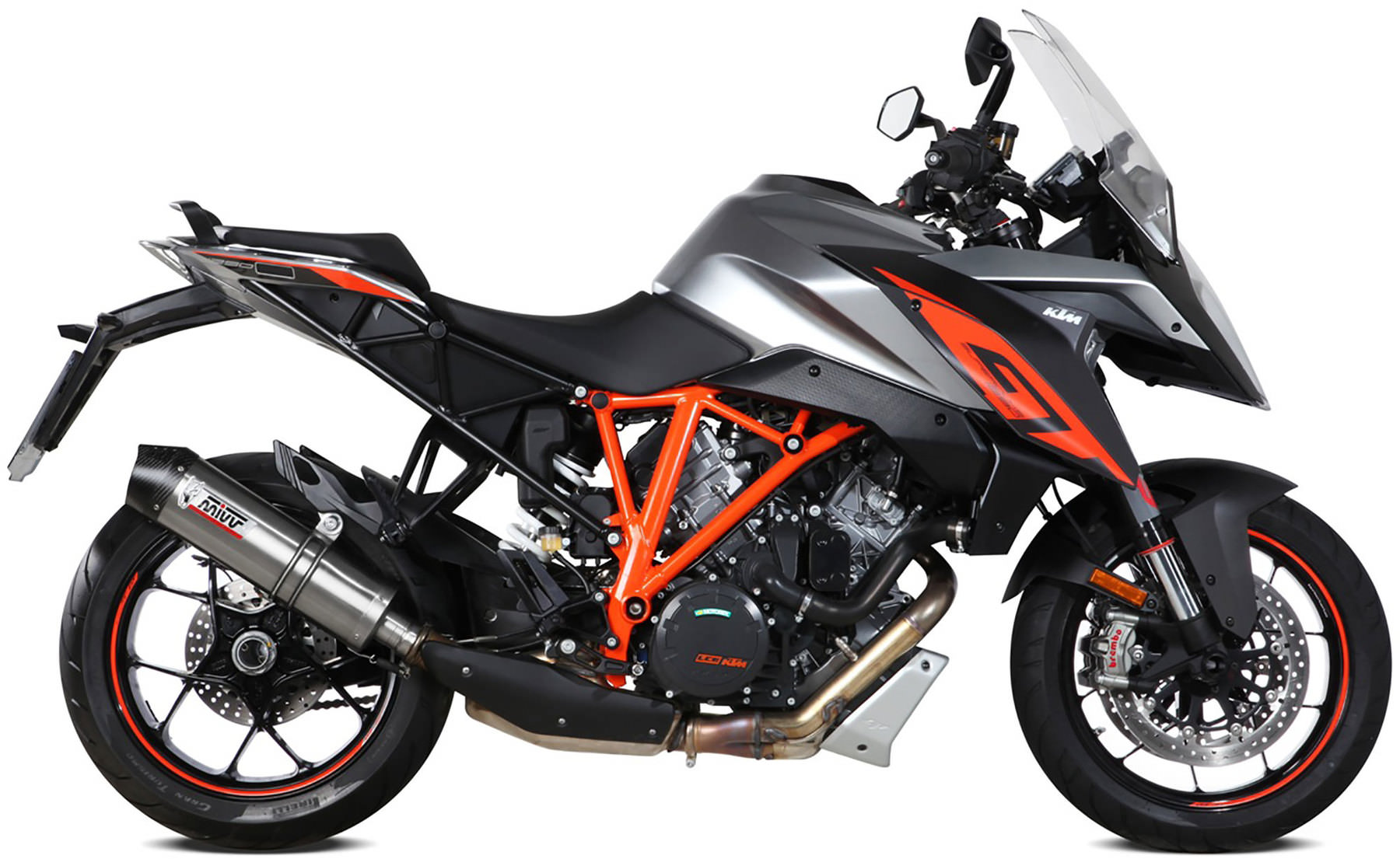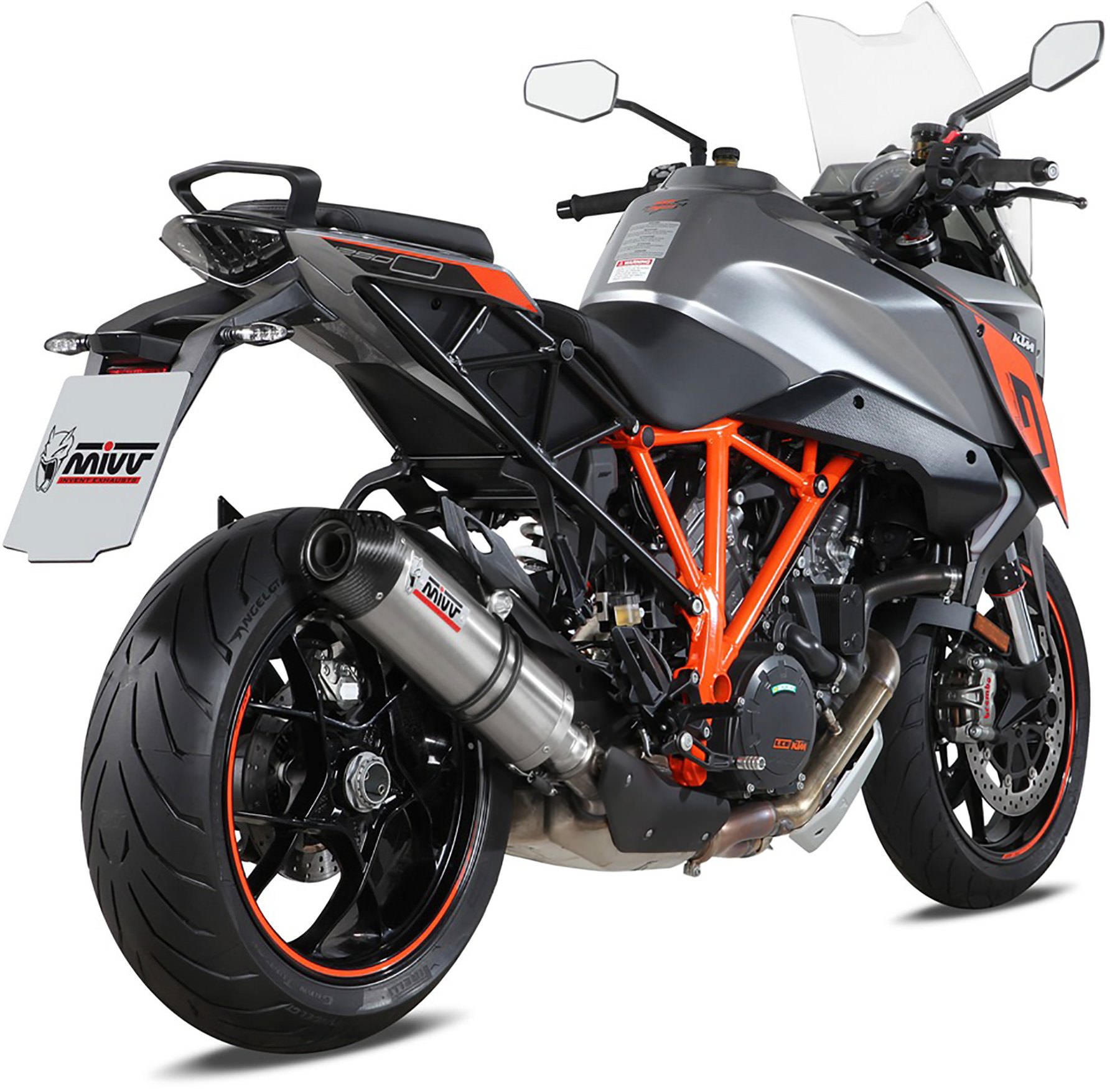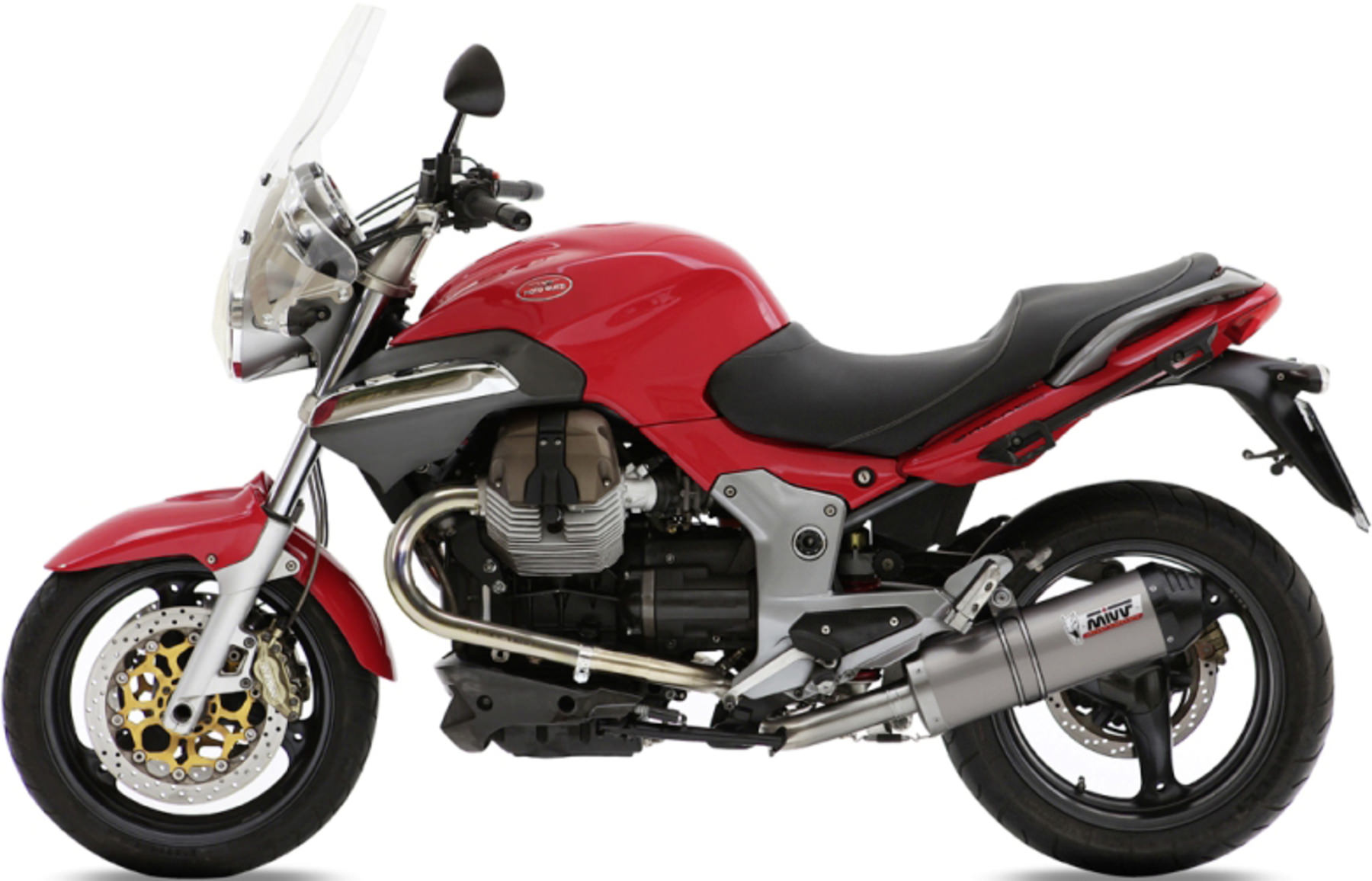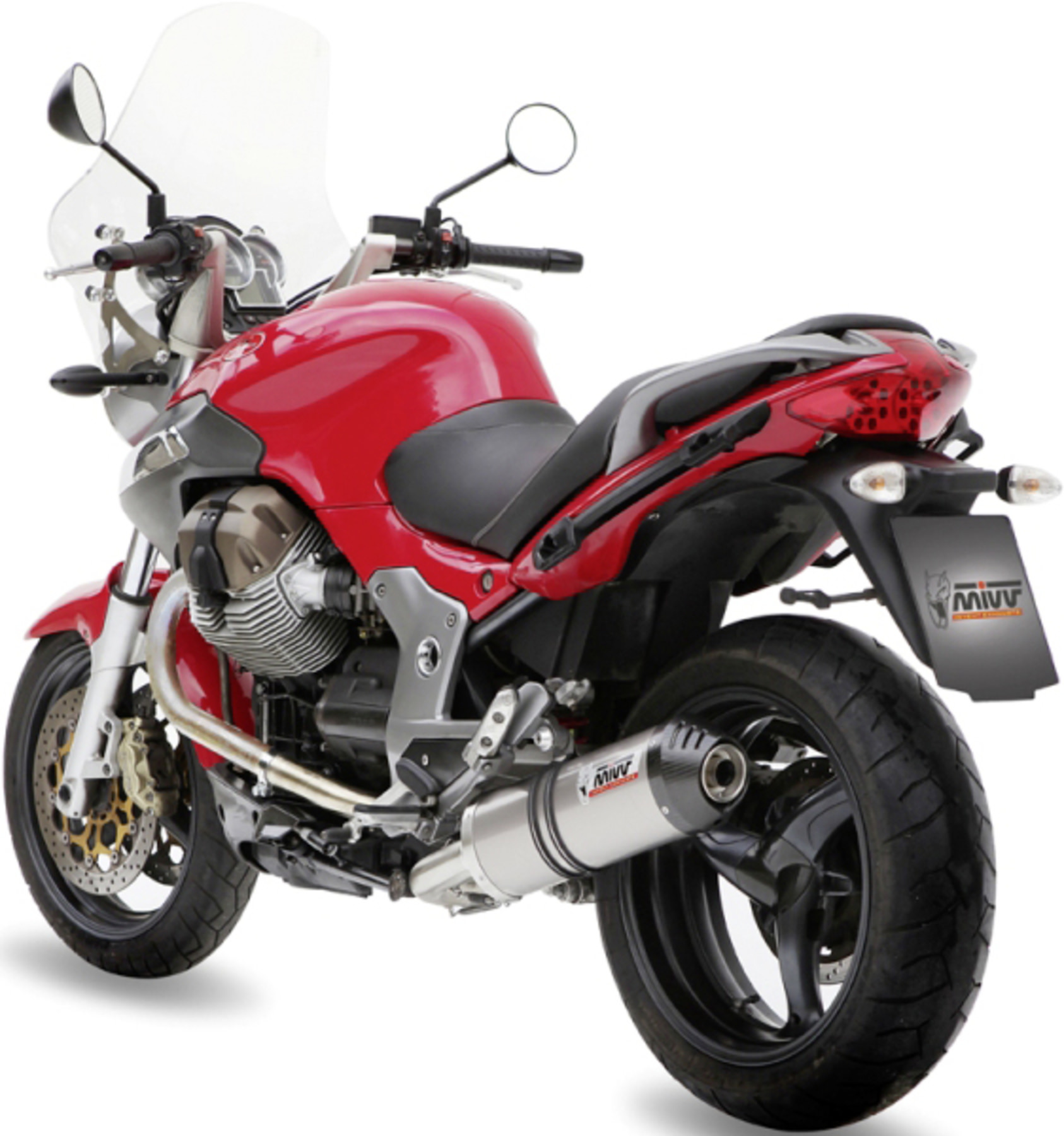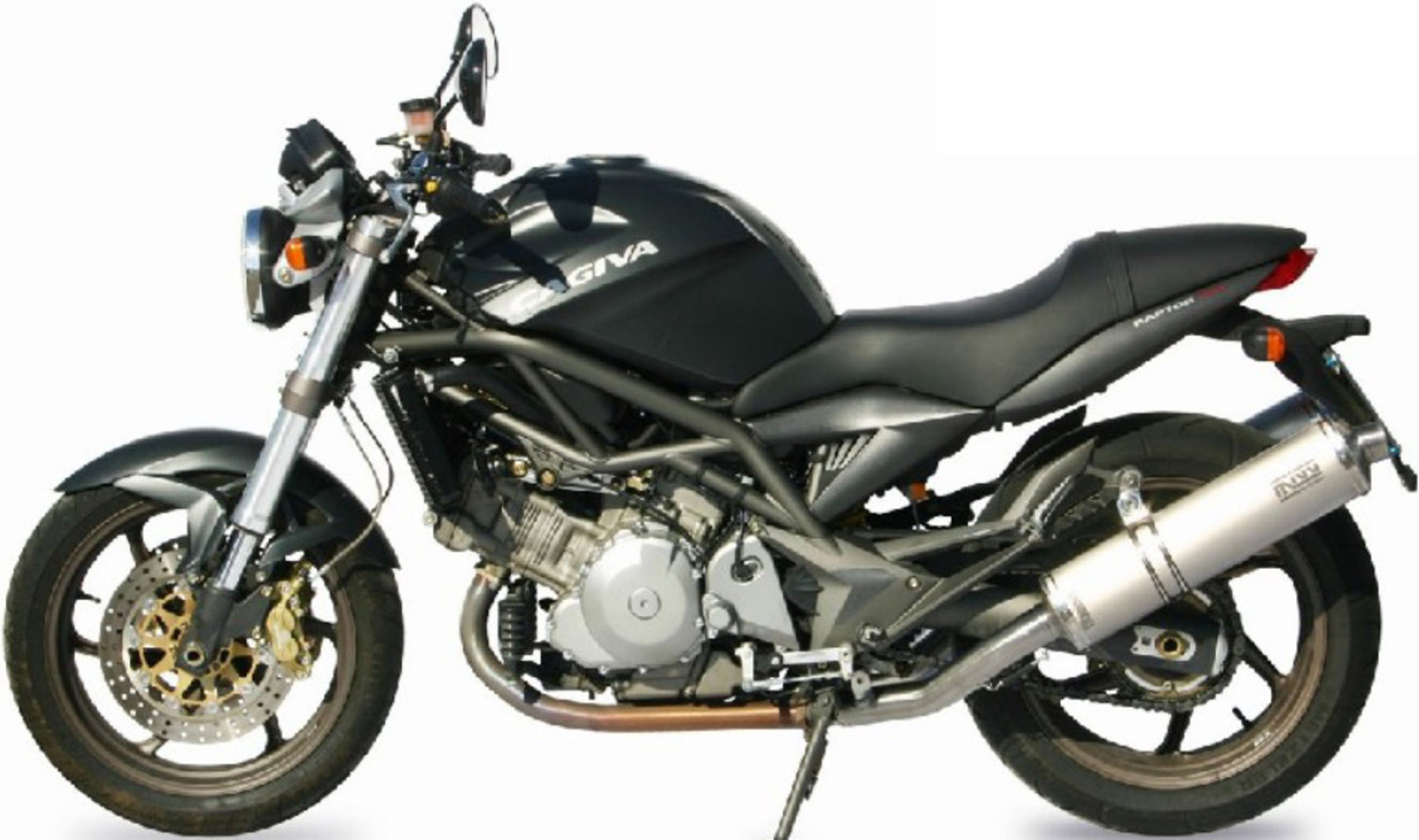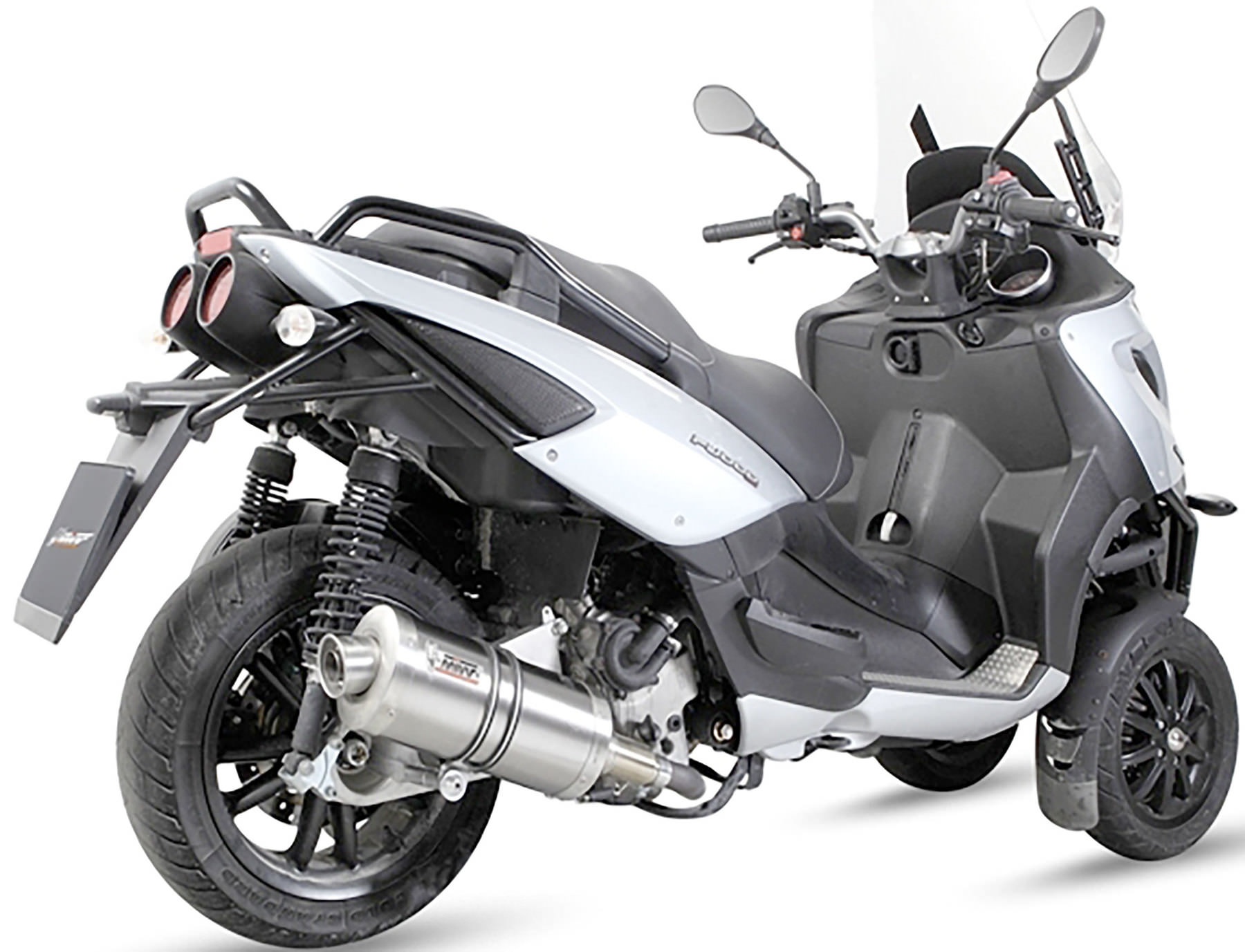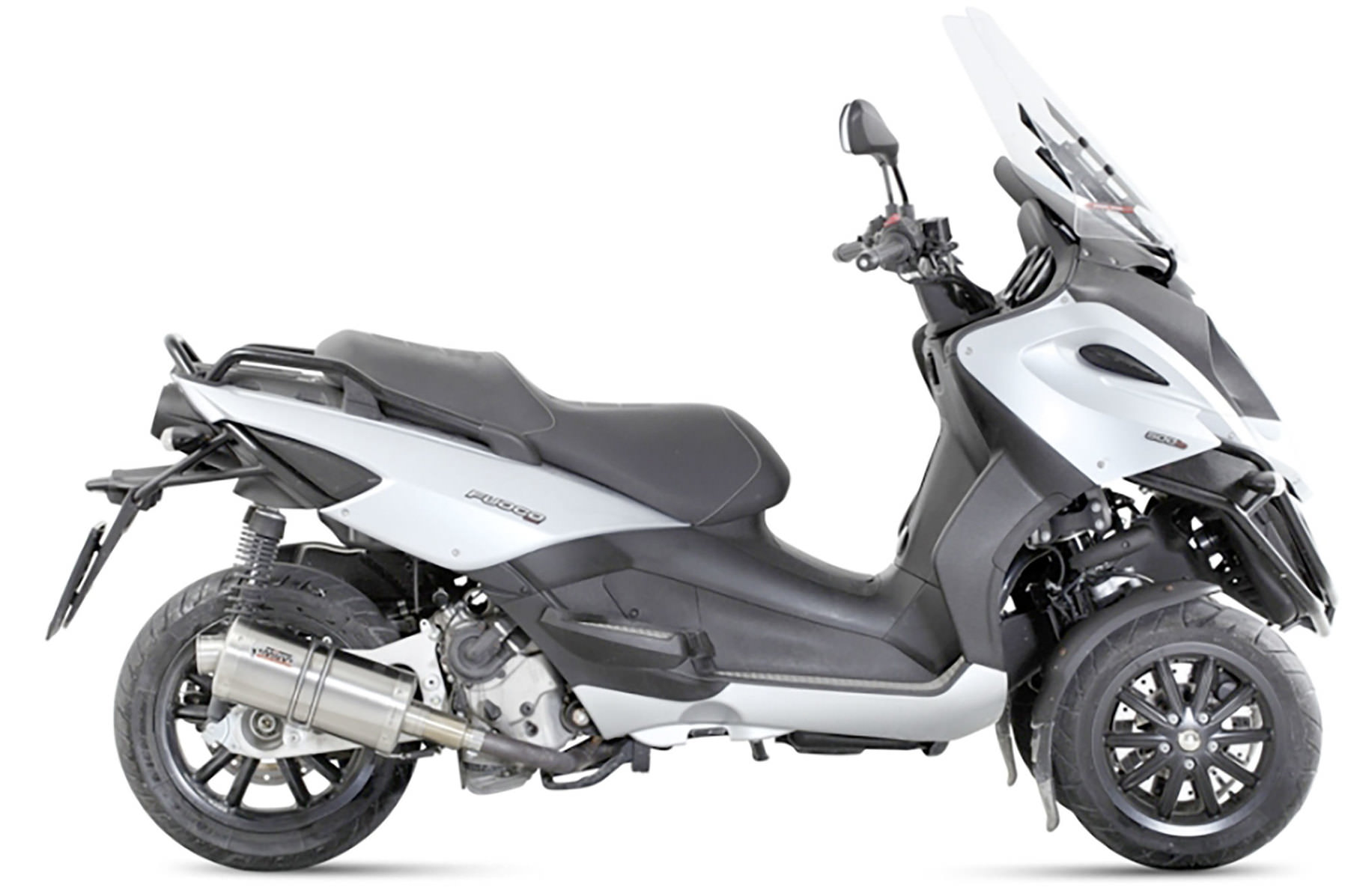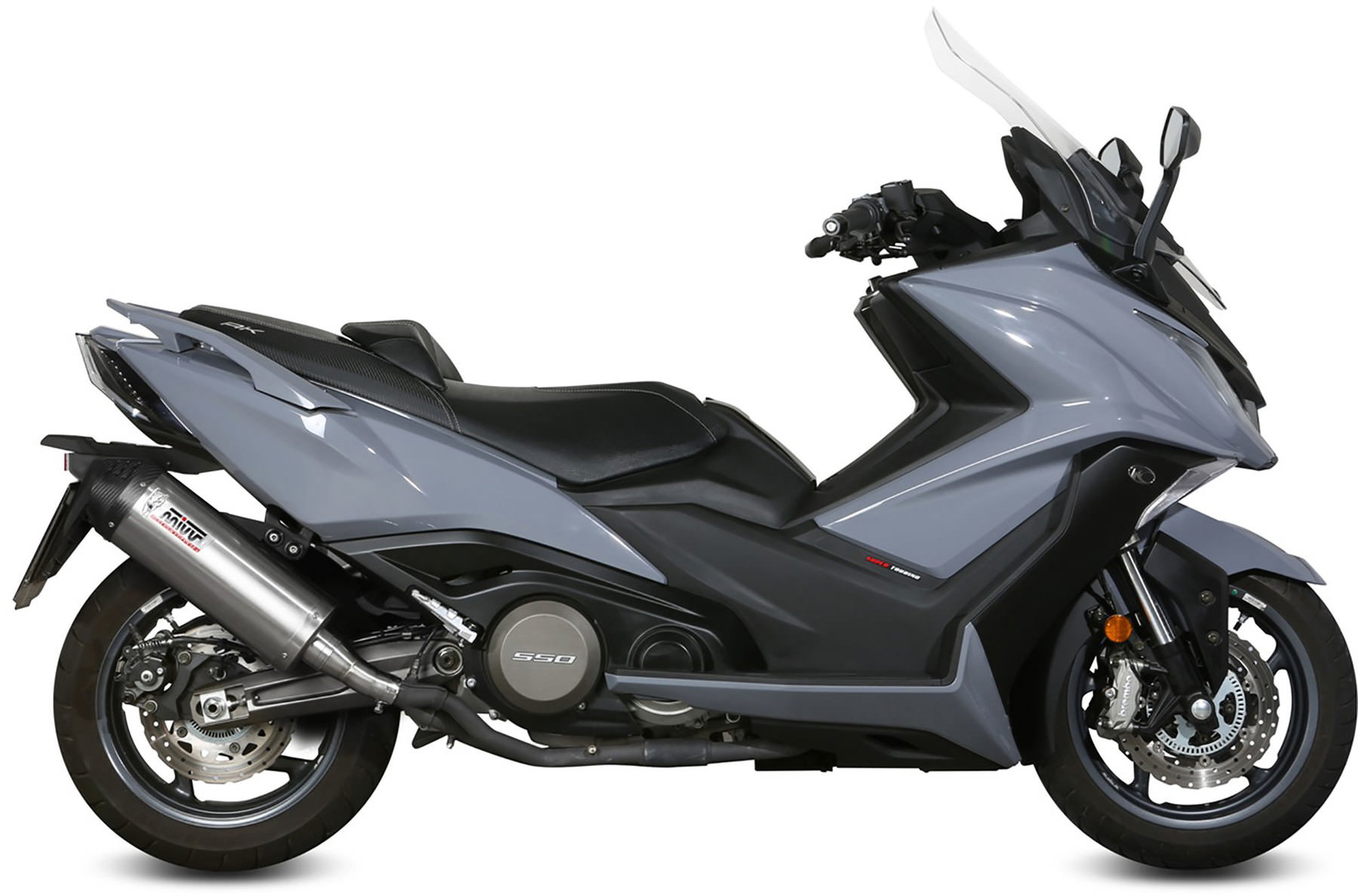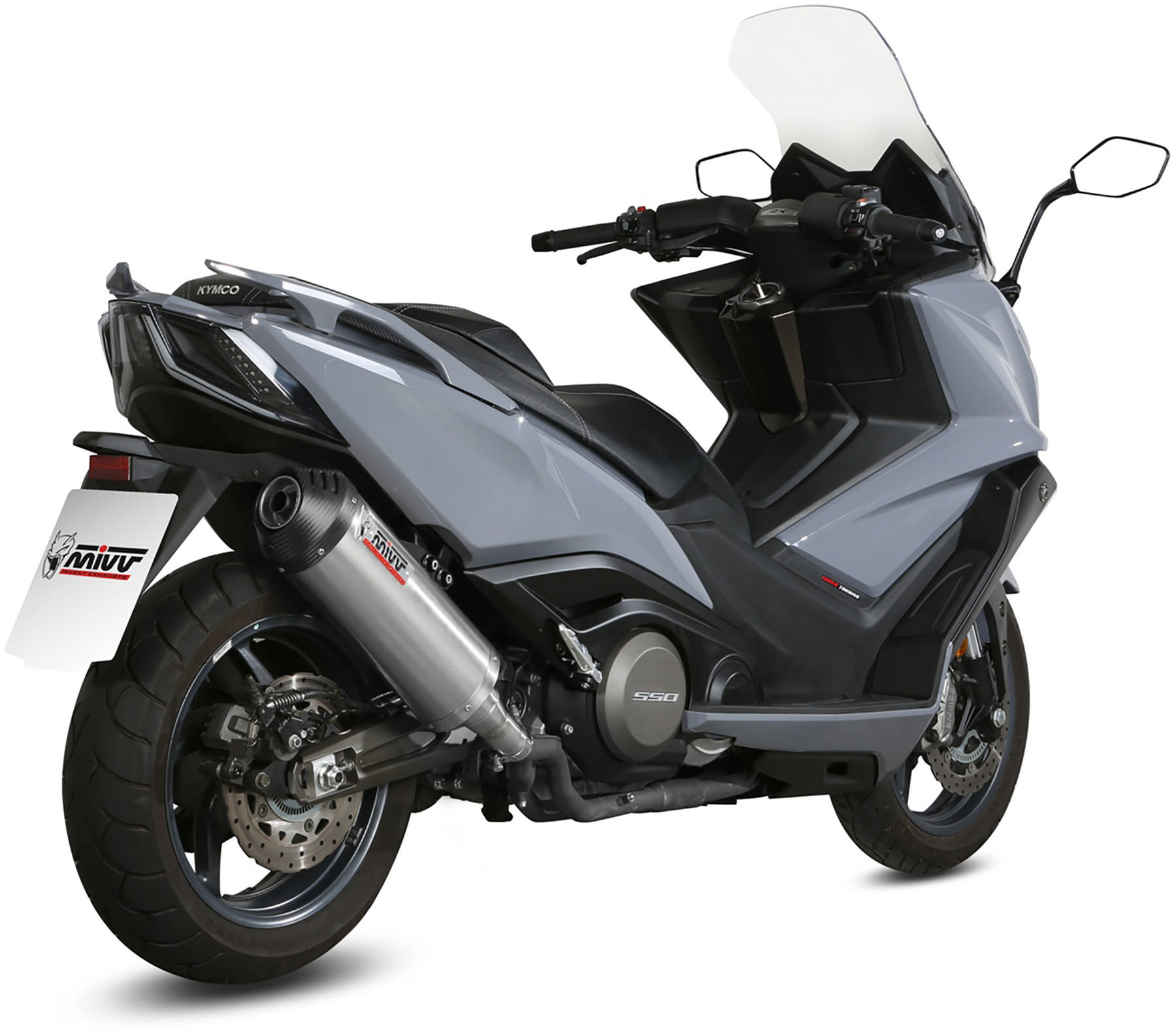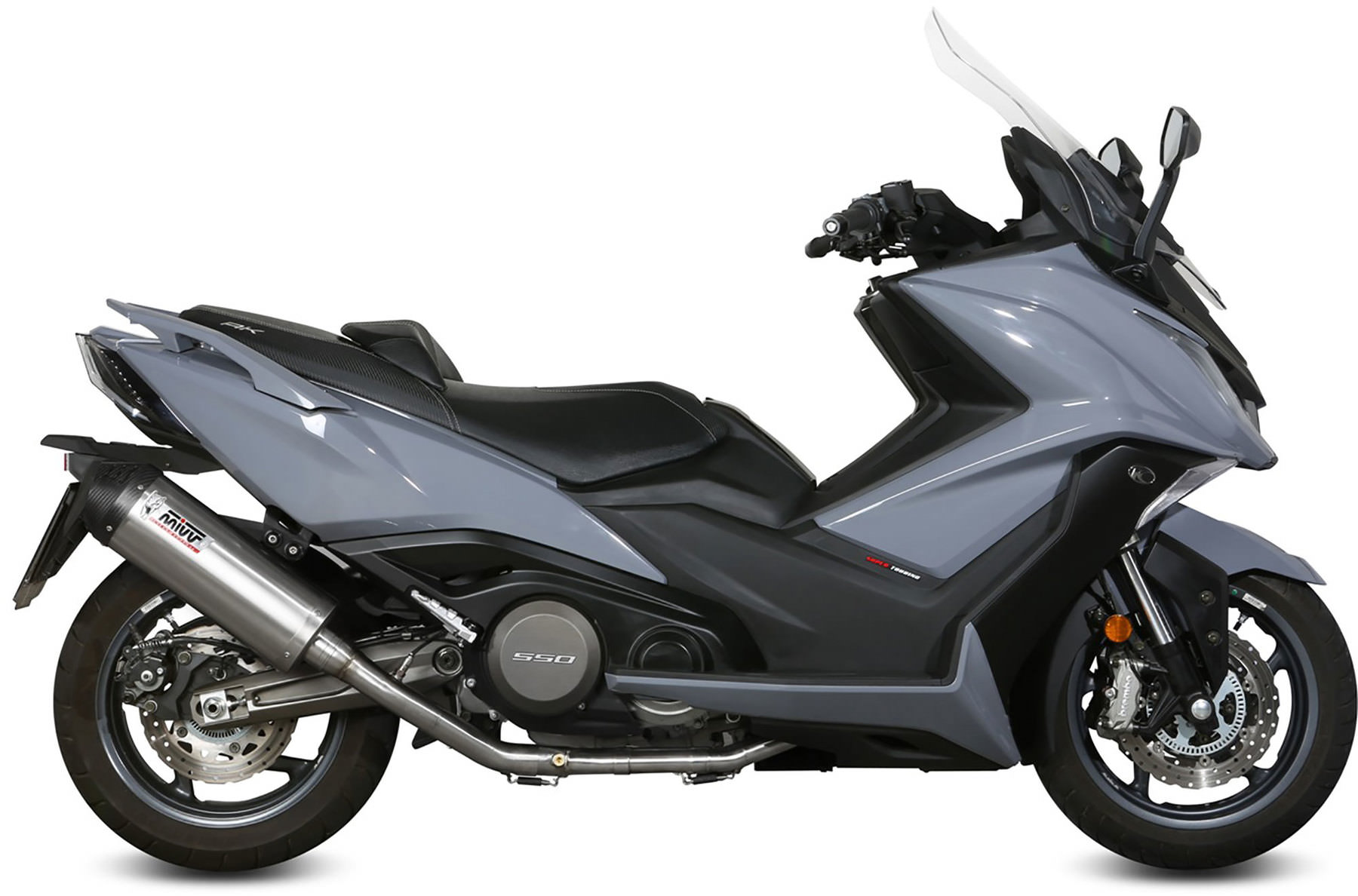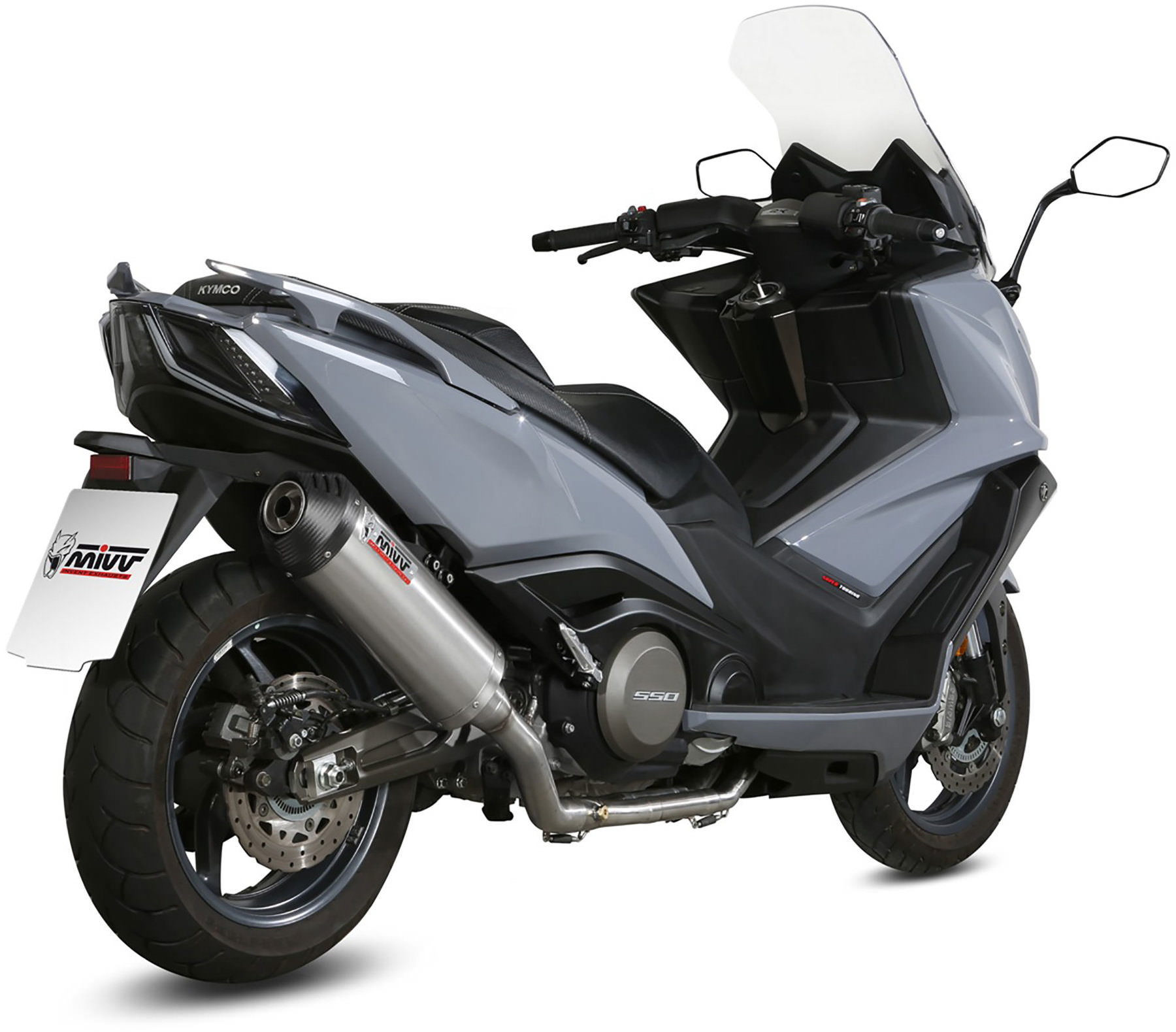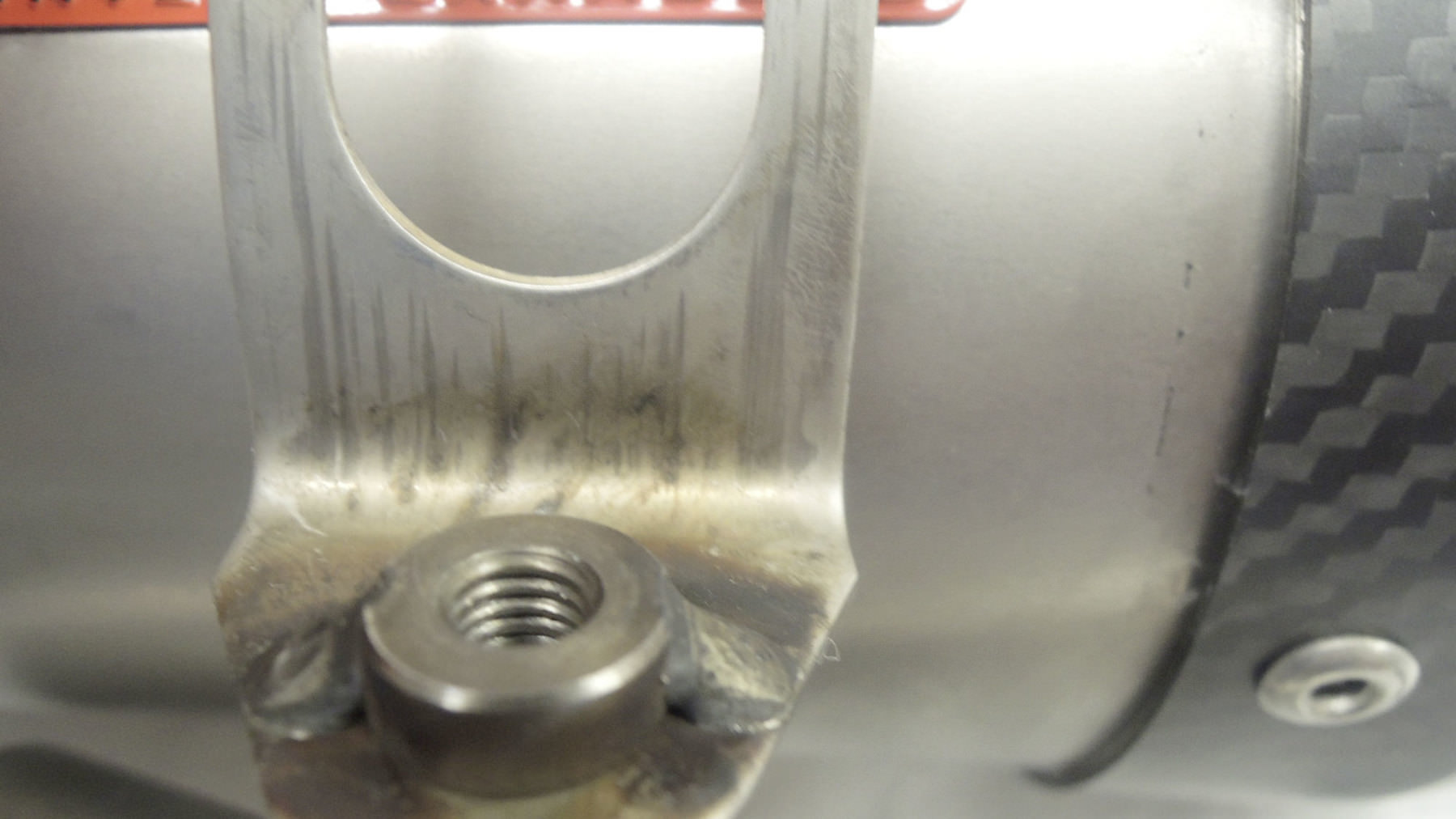 MIVV Oval Exhausts
titanium
Unfortunately, this product is not compatible with this motorcycle.
Unfortunately, this product is not compatible with this motorcycle. You can find the right for the here: .
€

387.001
from
€

279.991
(-27%)
Free delivery on orders over €199.00
2 year return policy
Purchase on invoice
Fast Delivery
Go to currency converter
Please select the desired exchange rate* and enter an amount.
* The source of the exchange rate is the European Central Bank. (As at 01.06.2020). The exchange rate is for information purposes only; it does not provide binding prices for an exchange. In practice, for individual exchanges, the prices for buying and selling currencies can deviate to a greater or lesser extent from these rates – depending on the country, financial institution or bureau de change and also the method of payment. The conversion is given as an indication only.
MIVV Oval Exhausts
titanium
The devilishly good MIVV Oval Classic Titanium and Oval Carbon Cap Titanium rear silencers are equipped with a riveted dB absorber, and with this fitted, they are EC type approved.
They are the Italian interpretation of the oval rear silencer design with a hint of aggressive styling - fantastico!
Features:

Silencer sleeves made of very lightweight, high-grade titanium, both tailpieces made of AISI 304 austenitic stainless steel
Legendary, throaty MIVV sound plus sporty performance
With EC type approval
Superbly engineered
Considerable weight saving compared to the stock rear silencer
Carbon Cap Titanium version (Titan-C):
The end cap is made of 3K Twill Carbon, with high heat resistance and slots for more efficient heat dissipation.
Information:
S/O: Slip-on system - rear silencer comes with a manifold adapter tube
B/O: Bolt-on system - rear silencer is bolted to the original manifold flange
K/A: Complete exhaust system comprising manifold and rear silencer

For further information about legal requirements and exhaust maintenance, see "Documents".
Manufacturer details: MIVV

MotoGP technology for the road!

If you want to build stock exhaust systems for Ducati, you must have a lot of know-how at your command and satisfy the highest requirements. MIVV does just that and much more! The Italians are putting all of their collective experience into retrofitting systems for many motorcycle models. This ensures not only technical expertise and the use of the finest materials, but the typical Italian design. In a nutshell, the parts don't just sound good, but look great too.

Made in Italy

Modern vehicle accessories of different types now frequently carry an "E" approval mark valid throughout Europe. This "E" mark, which is made up of a combination of letters and numbers, is clearly displayed on the product and shows the application tested, the country in which testing was carried out and, where appropriate, the vehicle type to which approval applies. EC type approvals for exhaust systems, for example, are always issued for a specific vehicle type, whereas in the case of lighting, they apply to an entire group of vehicles, e.g. motorcycles.
This certification mark is the sole proof of legality stipulated by law, i.e. no written report or entry in the vehicle documents by a TÜV (German Technical Inspection Association) test centre is required. However, when it comes to installing accessories, the relevant guidelines of the Road Traffic Licensing Regulations (StvZO) must always be observed.
At a roadside check or a TÜV vehicle inspection, the registered keeper is only required to show the "E" mark. It is then up to the official in charge whether to check the mark with the Federal Motor Transport Authority (KBA) in Flensburg (or equivalent type approval authority in other countries), which is able to decode all certification marks.
Product
Order no.
Availability
Price
Actions
MIVV OVAL B/O 2-2 TITAN - SV 1000 03-

Important notes

The original catalytic converter is discarded, if it exists!

60404511

The item is in stock and will be delivered in 2-4 working days. Note: Stocks are updated online every hour on working days from 7 a.m. to 8 p.m., so there is a good chance that the products are available if they appear online.

Available

€868.00

1 €649.99 1
MIVV OVAL B/O 2-2 TITAN - TL 1000 R 98-

Important notes

The original catalytic converter is discarded, if it exists!

60404506

The product will be ordered from the manufacturer for you. Depending on availability, longer delivery times are also possible. We'll let you know if that's the case. You can of course cancel your delivery at any time free of charge.

Available in 7-21 days

€868.00

1 €649.99 1
MIVV OVAL B/O 4-1 TITAN - CBR900 RR 00-01

Important notes

The original catalytic converter is discarded, if it exists!

60404307

The product will be ordered from the manufacturer for you. Depending on availability, longer delivery times are also possible. We'll let you know if that's the case. You can of course cancel your delivery at any time free of charge.

Available in 7-21 days

€427.00

1 €319.99 1
MIVV OVAL B/O 4-1 TITAN - CBR900 RR 02-

Important notes

The original catalytic converter is discarded, if it exists!

60404312

The product will be ordered from the manufacturer for you. Depending on availability, longer delivery times are also possible. We'll let you know if that's the case. You can of course cancel your delivery at any time free of charge.

Available in 7-21 days

€475.00

1 €359.00 1
MIVV OVAL B/O 4-1 TITAN - CBR900 RR 92-95

Important notes

The original catalytic converter is discarded, if it exists!

60404304

The product will be ordered from the manufacturer for you. Depending on availability, longer delivery times are also possible. We'll let you know if that's the case. You can of course cancel your delivery at any time free of charge.

Available in 7-21 days

€475.00

1 €359.99 1
MIVV OVAL B/O 4-1 TITAN - CBR900 RR 96-99

Important notes

The original catalytic converter is discarded, if it exists!

60404301

The product will be ordered from the manufacturer for you. Depending on availability, longer delivery times are also possible. We'll let you know if that's the case. You can of course cancel your delivery at any time free of charge.

Available in 7-21 days

€475.00

1 €359.99 1
MIVV OVAL B/O 4-1 TITAN - GSF 1200 BANDIT 01-03

Important notes

The original catalytic converter is discarded, if it exists!

60404509

The item is in stock and will be delivered in 2-4 working days. Note: Stocks are updated online every hour on working days from 7 a.m. to 8 p.m., so there is a good chance that the products are available if they appear online.

Available

€447.00

1 2 €339.99 1
MIVV OVAL B/O 4-1 TITAN - GSF 1200 BANDIT 96-00

Important notes

The original catalytic converter is discarded, if it exists!

60404503

The item is in stock and will be delivered in 2-4 working days. Note: Stocks are updated online every hour on working days from 7 a.m. to 8 p.m., so there is a good chance that the products are available if they appear online.

Available

€475.00

1 €359.99 1
MIVV OVAL B/O 4-1 TITAN - GSX-R 1000 01-02

Important notes

The original catalytic converter is discarded, if it exists!

60404508

The product will be ordered from the manufacturer for you. Depending on availability, longer delivery times are also possible. We'll let you know if that's the case. You can of course cancel your delivery at any time free of charge.

Available in 7-21 days

€475.00

1 €359.99 1
MIVV OVAL B/O 4-1 TITAN - GSX-R 600/750 01-03

Important notes

The original catalytic converter is discarded, if it exists!

60404507

The product will be ordered from the manufacturer for you. Depending on availability, longer delivery times are also possible. We'll let you know if that's the case. You can of course cancel your delivery at any time free of charge.

Available in 7-21 days

€475.00

1 €359.99 1
MIVV OVAL B/O 4-1 TITAN - GSX-R 600/750 04-05

Important notes

The original catalytic converter is discarded, if it exists!

Important notes

To ensure that you comply with the current exhaust emission standard, you can order a retrofit catalytic converter under Art. no.: 60410992.

60404513

The item is in stock and will be delivered in 2-4 working days. Note: Stocks are updated online every hour on working days from 7 a.m. to 8 p.m., so there is a good chance that the products are available if they appear online.

Available

€500.00

1 €379.99 1
MIVV OVAL B/O 4-1 TITAN - GSX-R 600/750 96-00

Important notes

The original catalytic converter is discarded, if it exists!

60404502

The product will be ordered from the manufacturer for you. Depending on availability, longer delivery times are also possible. We'll let you know if that's the case. You can of course cancel your delivery at any time free of charge.

Available in 7-21 days

€475.00

1 €359.99 1
MIVV OVAL B/O 4-1 TITAN - ZR-7 99-

Important notes

The original catalytic converter is discarded, if it exists!

60404407

The item is in stock and will be delivered in 2-4 working days. Note: Stocks are updated online every hour on working days from 7 a.m. to 8 p.m., so there is a good chance that the products are available if they appear online.

Available

€475.00

1 2 €359.99 1
MIVV OVAL B/O 4-1 TITAN - ZX-6 R 02-02

Important notes

The original catalytic converter is discarded, if it exists!

60404409

The item is in stock and will be delivered in 2-4 working days. Note: Stocks are updated online every hour on working days from 7 a.m. to 8 p.m., so there is a good chance that the products are available if they appear online.

Available

€475.00

1 €359.99 1
MIVV OVAL B/O 4-1 TITAN - ZX-6 R 98-01

Important notes

The original catalytic converter is discarded, if it exists!

60404404

The product will be ordered from the manufacturer for you. Depending on availability, longer delivery times are also possible. We'll let you know if that's the case. You can of course cancel your delivery at any time free of charge.

Available in 7-21 days

€475.00

1 €359.99 1
MIVV OVAL B/O 4-1 TITAN - ZX-7 R 96-

Important notes

The original catalytic converter is discarded, if it exists!

60404408

The item is in stock and will be delivered in 2-4 working days. Note: Stocks are updated online every hour on working days from 7 a.m. to 8 p.m., so there is a good chance that the products are available if they appear online.

Available

€475.00

1 €359.99 1
MIVV OVAL B/O 4-1 TITAN - ZX-9 R 98-

Important notes

The original catalytic converter is discarded, if it exists!

60404405

The item is in stock and will be delivered in 2-4 working days. Note: Stocks are updated online every hour on working days from 7 a.m. to 8 p.m., so there is a good chance that the products are available if they appear online.

Available

€475.00

1 2 €359.99 1
MIVV OVAL K/A 1-1 TITAN-C - CBR 125 R 11-

Important notes

Design: Titanium silencer sleeve/Carbon end cap

Important notes

Important notes

Original catalytic converter is not used! Aftermarket catalytic converter Order no. 60410993 is required. Please order in addition.

Important notes

The exhaust system conforms to the EURO 3 standard

60404331

The product will be ordered from the manufacturer for you. Depending on availability, longer delivery times are also possible. We'll let you know if that's the case. You can of course cancel your delivery at any time free of charge.

Available in 7-21 days

€558.00

1 €419.99 1
MIVV OVAL K/A 2-1 TITAN-C - DL V-STROM 650 17- EURO4

Important notes

The exhaust system conforms to the EURO 4 standard

Important notes

Original catalytic converter is not used! Aftermarket catalytic converter Order no. 60410988 is required. Please order in addition.

60404527

The item is in stock and will be delivered in 2-4 working days. Note: Stocks are updated online every hour on working days from 7 a.m. to 8 p.m., so there is a good chance that the products are available if they appear online.

Available

€812.00

1 €599.99 1
MIVV OVAL K/A 2-1 TITAN-C - GP 800 08-

Important notes

The original catalytic converter is discarded, if it exists!

Important notes

Design: Titanium silencer sleeve/Carbon end cap

Important notes

60404940

The product will be ordered from the manufacturer for you. Depending on availability, longer delivery times are also possible. We'll let you know if that's the case. You can of course cancel your delivery at any time free of charge.

Available in 7-21 days

€713.00

1 €529.99 1
MIVV OVAL K/A 2-1 TITAN-C - KYMCO AK 550 I 17-

Important notes

Design: Titanium silencer sleeve/Carbon end cap

Important notes

Original catalytic converter is not used! Aftermarket catalytic converter Order no. 60410997 is required. Please order in addition.

60404951

The product will be ordered from the manufacturer for you. Depending on availability, longer delivery times are also possible. We'll let you know if that's the case. You can of course cancel your delivery at any time free of charge.

Available in 7-21 days

€641.00

1 €479.99 1
MIVV OVAL K/A 2-1 TITAN-C - MT-07 14-

Important notes

Design: Titanium silencer sleeve/Carbon end cap

Important notes

Original catalytic converter is not used! Aftermarket catalytic converter Order no. 60410996 is required. Please order in addition.

60404721

The item is in stock and will be delivered in 2-4 working days. Note: Stocks are updated online every hour on working days from 7 a.m. to 8 p.m., so there is a good chance that the products are available if they appear online.

Available

€619.00

1 €459.99 1
MIVV OVAL K/A 2-1 TITAN-C - MT-07 TRACER (E4) 16-

Important notes

Design: Titanium silencer sleeve/Carbon end cap

Important notes

Important notes

Original catalytic converter is not used! Aftermarket catalytic converter Order no. 60410996 is required. Please order in addition.

60404724

The item is in stock and will be delivered in 2-4 working days. Note: Stocks are updated online every hour on working days from 7 a.m. to 8 p.m., so there is a good chance that the products are available if they appear online.

Available

€583.00

1 €439.99 1
MIVV OVAL K/A 2-1 TITAN-C - T-MAX 500 01-07

Important notes

The original catalytic converter is discarded, if it exists!

Important notes

Design: Titanium silencer sleeve/Carbon end cap

60404716

The product will be ordered from the manufacturer for you. Depending on availability, longer delivery times are also possible. We'll let you know if that's the case. You can of course cancel your delivery at any time free of charge.

Available in 7-21 days

€653.00

1 €489.99 1
MIVV OVAL K/A 2-1 TITAN-C - T-MAX 530 17-

Important notes

Design: Titanium silencer sleeve/Carbon end cap

Important notes

Original catalytic converter is not used! Aftermarket catalytic converter Order no. 60410997 is required. Please order in addition.

60404726

The item is in stock and will be delivered in 2-4 working days. Note: Stocks are updated online every hour on working days from 7 a.m. to 8 p.m., so there is a good chance that the products are available if they appear online.

Available

€641.00

1 €479.99 1
MIVV OVAL K/A 2-1 TITAN-C - VERSYS 650 15-

Important notes

The original catalytic converter is discarded, if it exists!

Important notes

To ensure that you comply with the current exhaust emission standard, you can order a retrofit catalytic converter under Art. no.: 60410992.

Important notes

Design: Titanium silencer sleeve/Carbon end cap

60404422

The product will be ordered from the manufacturer for you. Depending on availability, longer delivery times are also possible. We'll let you know if that's the case. You can of course cancel your delivery at any time free of charge.

Available in 7-21 days

€690.00

1 2 €519.99 1
MIVV OVAL K/A 2-1 TITAN-C - XSR700 16-

Important notes

Design: Titanium silencer sleeve/Carbon end cap

Important notes

Original catalytic converter is not used! Aftermarket catalytic converter Order no. 60410996 is required. Please order in addition.

60404723

The item is in stock and will be delivered in 2-4 working days. Note: Stocks are updated online every hour on working days from 7 a.m. to 8 p.m., so there is a good chance that the products are available if they appear online.

Available

€619.00

1 €459.99 1
MIVV OVAL K/A 2-1 TITAN-C - Z 650 17- EURO4

Important notes

Original catalytic converter is not used! Aftermarket catalytic converter Order no. 60410996 is required. Please order in addition.

60404425

The item is in stock and will be delivered in 2-4 working days. Note: Stocks are updated online every hour on working days from 7 a.m. to 8 p.m., so there is a good chance that the products are available if they appear online.

Available

€619.00

1 €469.99 1
MIVV OVAL K/A 3-1 TITAN-C - MT-09 13-

Important notes

Design: Titanium silencer sleeve/Carbon end cap

Important notes

To ensure that you comply with the current exhaust emission standard, you can order a retrofit catalytic converter under Art. no.: 60410993.

Important notes

Euro 4 only in combination with catalytic converter! Please order separately: Order no. 60410996

60404720

The product will be ordered from the manufacturer for you. Depending on availability, longer delivery times are also possible. We'll let you know if that's the case. You can of course cancel your delivery at any time free of charge.

Available in 7-21 days

€934.00

1 €699.99 1
MIVV OVAL K/A 3-1 TITAN-C - MT-09 TRACER 15-

Important notes

The original catalytic converter is discarded, if it exists!

Important notes

To ensure that you comply with the current exhaust emission standard, you can order a retrofit catalytic converter under Art. no.: 60410992.

60404722

The item is in stock and will be delivered in 2-4 working days. Note: Stocks are updated online every hour on working days from 7 a.m. to 8 p.m., so there is a good chance that the products are available if they appear online.

Available

€934.00

1 €699.99 1
MIVV OVAL K/A 3-1 TITAN-C - XSR900 16-

Important notes

Design: Complete system 3-1

Important notes

Euro 4 only in combination with catalytic converter! Please order separately: Order no. 60410996

60404727

The product will be ordered from the manufacturer for you. Depending on availability, longer delivery times are also possible. We'll let you know if that's the case. You can of course cancel your delivery at any time free of charge.

Available in 7-21 days

€934.00

1 €699.99 1
MIVV OVAL K/A 4-1 TITAN-C - CB 650 F 14-

Important notes

Design: Titanium silencer sleeve/Carbon end cap

Important notes

Important notes

Original catalytic converter is not used! Aftermarket catalytic converter Order no. 60410995 is required. Please order in addition.

60404323

The product will be ordered from the manufacturer for you. Depending on availability, longer delivery times are also possible. We'll let you know if that's the case. You can of course cancel your delivery at any time free of charge.

Available in 7-21 days

€976.00

1 €729.99 1
MIVV OVAL K/A 4-2 TITAN-C - GSX 1300 R 08-18

Important notes

The original catalytic converter is retained.

Important notes

The exhaust system conforms to the EURO 3 and the EURO 4 standard

60404528

The item is in stock and will be delivered in 2-4 working days. Note: Stocks are updated online every hour on working days from 7 a.m. to 8 p.m., so there is a good chance that the products are available if they appear online.

Available

€848.00

1 €629.99 1
MIVV OVAL S/O 1-1 TITAN - NEXUS500 04-/FUOCO500 07-

Important notes

The original catalytic converter is discarded, if it exists!

60404941

The item is in stock and will be delivered in 2-4 working days. Note: Stocks are updated online every hour on working days from 7 a.m. to 8 p.m., so there is a good chance that the products are available if they appear online.

Available

€451.00

1 €349.99 1
MIVV OVAL S/O 1-1 TITAN-C - CBR250 R 11-15

Important notes

The original catalytic converter is discarded, if it exists!

Important notes

To ensure that you comply with the current exhaust emission standard, you can order a retrofit catalytic converter under Art. no.: 60410992.

Important notes

Design: Titanium silencer sleeve/Carbon end cap

60404328

The product will be ordered from the manufacturer for you. Depending on availability, longer delivery times are also possible. We'll let you know if that's the case. You can of course cancel your delivery at any time free of charge.

Available in 7-21 days

€447.00

1 €339.99 1
MIVV OVAL S/O 1-1 TITAN-C - XL125 VARADERO 07-

Important notes

The original catalytic converter is discarded, if it exists!

Important notes

To ensure that you comply with the current exhaust emission standard, you can order a retrofit catalytic converter under Art. no.: 60410992.

Important notes

Design: Titanium silencer sleeve/Carbon end cap

60404321

The product will be ordered from the manufacturer for you. Depending on availability, longer delivery times are also possible. We'll let you know if that's the case. You can of course cancel your delivery at any time free of charge.

Available in 7-21 days

€447.00

1 €339.99 1
MIVV OVAL S/O 1-2 TITAN-C - XT 660 X/R 04-

Important notes

Design: Titanium silencer sleeve/Carbon end cap

Important notes

OEM catalytic converter inapplicable, no Mivv cat. adaptable

60404715

The product will be ordered from the manufacturer for you. Depending on availability, longer delivery times are also possible. We'll let you know if that's the case. You can of course cancel your delivery at any time free of charge.

Available in 7-21 days

€952.00

1 €719.99 1
MIVV OVAL S/O 1-2 TITAN-C - XT 660 Z 08-16

Important notes

Design: Titanium silencer sleeve/Carbon end cap

Important notes

The exhaust system conforms to the EURO 3 standard

Important notes

Original catalytic converter is not used! Aftermarket catalytic converter Order no. 60410998 is required. Please order in addition.

60404725

The item is in stock and will be delivered in 2-4 working days. Note: Stocks are updated online every hour on working days from 7 a.m. to 8 p.m., so there is a good chance that the products are available if they appear online.

Available

€885.00

1 €659.99 1
MIVV OVAL S/O 2-1 TITAN - ER-5 97-

Important notes

The original catalytic converter is discarded, if it exists!

60404406

The item is in stock and will be delivered in 2-4 working days. Note: Stocks are updated online every hour on working days from 7 a.m. to 8 p.m., so there is a good chance that the products are available if they appear online.

Available

€461.00

1 €349.99 1
MIVV OVAL S/O 2-1 TITAN - ER6 N/F 05-11/VERSYS 650

Important notes

The original catalytic converter is discarded, if it exists!

60404414

The item is in stock and will be delivered in 2-4 working days. Note: Stocks are updated online every hour on working days from 7 a.m. to 8 p.m., so there is a good chance that the products are available if they appear online.

Available

€427.00

1 3 €319.99 1
MIVV OVAL S/O 2-1 TITAN - HP2 ENDURO 05-

Important notes

The original catalytic converter is discarded, if it exists!

Important notes

To ensure that you comply with the current exhaust emission standard, you can order a retrofit catalytic converter under Art. no.: 60410992.

60404103

The item is in stock and will be delivered in 2-4 working days. Note: Stocks are updated online every hour on working days from 7 a.m. to 8 p.m., so there is a good chance that the products are available if they appear online.

Available

€424.00

1 €319.99 1
MIVV OVAL S/O 2-1 TITAN - RSV 1000 98-03

Important notes

The original catalytic converter is discarded, if it exists!

60404000

The item is in stock and will be delivered in 2-4 working days. Note: Stocks are updated online every hour on working days from 7 a.m. to 8 p.m., so there is a good chance that the products are available if they appear online.

Available

€424.00

1 2 €319.99 1
MIVV OVAL S/O 2-1 TITAN - SV 650 2003

Important notes

The original catalytic converter is discarded, if it exists!

Important notes

To ensure that you comply with the current exhaust emission standard, you can order a retrofit catalytic converter under Art. no.: 60410992.

Important notes

When fitting the exhaust, the original manifold has to be modified, as it is continuous with the original exhaust.

60404510

The product will be ordered from the manufacturer for you. Depending on availability, longer delivery times are also possible. We'll let you know if that's the case. You can of course cancel your delivery at any time free of charge.

Available in 7-21 days

€447.00

1 €339.99 1
MIVV OVAL S/O 2-1 TITAN - SV 650 99-02

Important notes

When fitting the exhaust, the original manifold has to be modified, as it is continuous with the original exhaust.

60404505

The product will be ordered from the manufacturer for you. Depending on availability, longer delivery times are also possible. We'll let you know if that's the case. You can of course cancel your delivery at any time free of charge.

Available in 7-21 days

€447.00

1 €339.99 1
MIVV OVAL S/O 2-1 TITAN - TUONO FIGHTER 1000 02-05

Important notes

The original catalytic converter is discarded, if it exists!

Important notes

To ensure that you comply with the current exhaust emission standard, you can order a retrofit catalytic converter under Art. no.: 60410992.

60404001

The product will be ordered from the manufacturer for you. Depending on availability, longer delivery times are also possible. We'll let you know if that's the case. You can of course cancel your delivery at any time free of charge.

Available in 7-21 days

€424.00

1 €319.99 1
MIVV OVAL S/O 2-1 TITAN - XL650 V TRANSALP 05-07

Important notes

The original catalytic converter is retained.

60404318

The product will be ordered from the manufacturer for you. Depending on availability, longer delivery times are also possible. We'll let you know if that's the case. You can of course cancel your delivery at any time free of charge.

Available in 7-21 days

€463.00

1 €349.99 1
MIVV OVAL S/O 2-1 TITAN - XRV750 AFRICA TWIN 93-03

Important notes

The original catalytic converter is discarded, if it exists!

Important notes

To ensure that you comply with the current exhaust emission standard, you can order a retrofit catalytic converter under Art. no.: 60410992.

60404316

The product will be ordered from the manufacturer for you. Depending on availability, longer delivery times are also possible. We'll let you know if that's the case. You can of course cancel your delivery at any time free of charge.

Available in 7-21 days

€436.00

1 2 €329.99 1
MIVV OVAL S/O 2-1 TI-CARB - F800 R/GT 2009-

Important notes

The original catalytic converter is retained.

Important notes

Design: Titanium silencer sleeve/Carbon end cap

60404105

The item is in stock and will be delivered in 2-4 working days. Note: Stocks are updated online every hour on working days from 7 a.m. to 8 p.m., so there is a good chance that the products are available if they appear online.

Available

€521.00

1 €389.99 1
MIVV OVAL S/O 2-1 TI-CARB - TENERE 700 2019-

Important notes

The original catalytic converter is retained.

Important notes

The exhaust system was tested according to the Euro4 exhaust gas standard

10036969

The product will be ordered from the manufacturer for you. Depending on availability, longer delivery times are also possible. We'll let you know if that's the case. You can of course cancel your delivery at any time free of charge.

Available in 7-21 days

€479.00 1
MIVV OVAL S/O 2-1 TITAN-C - 1290 SUPERDUKE 14-15

Important notes

The original catalytic converter is retained.

Important notes

Design: Titanium silencer sleeve/Carbon end cap

60404801

The product will be ordered from the manufacturer for you. Depending on availability, longer delivery times are also possible. We'll let you know if that's the case. You can of course cancel your delivery at any time free of charge.

Available in 7-21 days

€484.00

1 €359.99 1
MIVV OVAL S/O 2-1 TITAN-C - 1290 SUPERDUKE GT 16- E4

Important notes

The original catalytic converter is retained.

Important notes

Design: Titanium silencer sleeve/Carbon end cap

Important notes

The exhaust system conforms to the EURO 4 standard

60404803

The item is in stock and will be delivered in 2-4 working days. Note: Stocks are updated online every hour on working days from 7 a.m. to 8 p.m., so there is a good chance that the products are available if they appear online.

Available

€484.00

1 €359.99 1
MIVV OVAL S/O 2-1 TITAN-C - BREVA 1100 05-

Important notes

The original catalytic converter is retained.

Important notes

Design: Titanium silencer sleeve/Carbon end cap

60404901

The product will be ordered from the manufacturer for you. Depending on availability, longer delivery times are also possible. We'll let you know if that's the case. You can of course cancel your delivery at any time free of charge.

Available in 7-21 days

€496.00

1 €369.99 1
MIVV OVAL S/O 2-1 TITAN-C - CB 500 X 16-

Important notes

The original catalytic converter is retained.

Important notes

Design: Titanium silencer sleeve/Carbon end cap

Important notes

The exhaust system conforms to the EURO 3 and the EURO 4 standard

60404332

The product will be ordered from the manufacturer for you. Depending on availability, longer delivery times are also possible. We'll let you know if that's the case. You can of course cancel your delivery at any time free of charge.

Available in 7-21 days

€484.00

1 €359.99 1
MIVV OVAL S/O 2-1 TITAN-C - CRF1000 L AFRICA TWIN 16-

Important notes

The original catalytic converter is retained.

Important notes

Design: Titanium silencer sleeve/Carbon end cap

Important notes

The exhaust system conforms to the EURO 3 and the EURO 4 standard

60404330

The item is in stock and will be delivered in 2-4 working days. Note: Stocks are updated online every hour on working days from 7 a.m. to 8 p.m., so there is a good chance that the products are available if they appear online.

Available

€484.00

1 €359.99 1
MIVV OVAL S/O 2-1 TITAN-C - DL1000 V-STROM 14-

Important notes

The original catalytic converter is retained.

Important notes

Design: Titanium silencer sleeve/Carbon end cap

60404524

The product will be ordered from the manufacturer for you. Depending on availability, longer delivery times are also possible. We'll let you know if that's the case. You can of course cancel your delivery at any time free of charge.

Available in 7-21 days

€496.00

1 €369.99 1
MIVV OVAL S/O 2-1 TITAN-C - DL650 V-STROM 04-06

Important notes

The original catalytic converter is discarded, if it exists!

Important notes

To ensure that you comply with the current exhaust emission standard, you can order a retrofit catalytic converter under Art. no.: 60410992.

Important notes

Design: Titanium silencer sleeve/Carbon end cap

60404517

The product will be ordered from the manufacturer for you. Depending on availability, longer delivery times are also possible. We'll let you know if that's the case. You can of course cancel your delivery at any time free of charge.

Available in 7-21 days

€812.00

1 €599.99 1
MIVV OVAL S/O 2-1 TITAN-C - DL650 V-STROM 07-11

Important notes

The original catalytic converter is discarded, if it exists!

Important notes

To ensure that you comply with the current exhaust emission standard, you can order a retrofit catalytic converter under Art. no.: 60410992.

Important notes

Design: Titanium silencer sleeve/Carbon end cap

60404518

The product will be ordered from the manufacturer for you. Depending on availability, longer delivery times are also possible. We'll let you know if that's the case. You can of course cancel your delivery at any time free of charge.

Available in 7-21 days

€812.00

1 €599.99 1
MIVV OVAL S/O 2-1 TITAN-C - F650/800 GS 08-

Important notes

The original catalytic converter is retained.

Important notes

Design: Titanium silencer sleeve/Carbon end cap

60404104

The product will be ordered from the manufacturer for you. Depending on availability, longer delivery times are also possible. We'll let you know if that's the case. You can of course cancel your delivery at any time free of charge.

Available in 7-21 days

€484.00

1 €359.99 1
MIVV OVAL S/O 2-1 TITAN-C - F700 GS 12-

Important notes

The original catalytic converter is retained.

Important notes

Design: Titanium silencer sleeve/Carbon end cap

60404109

The product will be ordered from the manufacturer for you. Depending on availability, longer delivery times are also possible. We'll let you know if that's the case. You can of course cancel your delivery at any time free of charge.

Available in 7-21 days

€484.00

1 €359.99 1
MIVV OVAL S/O 2-1 TITAN-C - F800 S/ST 06-

Important notes

Original catalytic converter is not used! Aftermarket catalytic converter Order no. 60410992 is required. Please order in addition.

60404112

The item is in stock and will be delivered in 2-4 working days. Note: Stocks are updated online every hour on working days from 7 a.m. to 8 p.m., so there is a good chance that the products are available if they appear online.

Available

€484.00

1 2 €359.99 1
MIVV OVAL S/O 2-1 TITAN-C - GRISO 850/1100/1200 06-

Important notes

The original catalytic converter is discarded, if it exists!

Important notes

To ensure that you comply with the current exhaust emission standard, you can order a retrofit catalytic converter under Art. no.: 60410992.

Important notes

Design: Titanium silencer sleeve/Carbon end cap

60404900

The product will be ordered from the manufacturer for you. Depending on availability, longer delivery times are also possible. We'll let you know if that's the case. You can of course cancel your delivery at any time free of charge.

Available in 7-21 days

€496.00

1 €369.99 1
MIVV OVAL S/O 2-1 TITAN-C - INTEGRA 750/NC 750S/X 16-

Important notes

The original catalytic converter is retained.

Important notes

The Silencer can be used on public roads and meets the EC type approval requirements.

Important notes

Design: Titanium silencer sleeve/Carbon end cap

Important notes

The exhaust system conforms to the EURO 4 standard

60404334

The product will be ordered from the manufacturer for you. Depending on availability, longer delivery times are also possible. We'll let you know if that's the case. You can of course cancel your delivery at any time free of charge.

Available in 7-21 days

€484.00

1 €359.99 1
MIVV OVAL S/O 2-1 TITAN-C - KYMCO AK 550 I 17-

Important notes

Design: Titanium silencer sleeve/Carbon end cap

Important notes

Original catalytic converter is not used! Aftermarket catalytic converter Order no. 60410997 is required. Please order in addition.

60404950

The product will be ordered from the manufacturer for you. Depending on availability, longer delivery times are also possible. We'll let you know if that's the case. You can of course cancel your delivery at any time free of charge.

Available in 7-21 days

€484.00

1 €359.99 1
MIVV OVAL S/O 2-1 TITAN-C - MULTISTRADA 1200 10-14

Important notes

Design: Titanium silencer sleeve/Carbon end cap

Important notes

Original catalytic converter is not used! Aftermarket catalytic converter Order no. 60410992 is required. Please order in addition.

60404211

The product will be ordered from the manufacturer for you. Depending on availability, longer delivery times are also possible. We'll let you know if that's the case. You can of course cancel your delivery at any time free of charge.

Available in 7-21 days

€891.00

1 €669.99 1
MIVV OVAL S/O 2-1 TITAN-C - MULTISTRADA 1200 15-

Important notes

The original catalytic converter is retained.

Important notes

Design: Titanium silencer sleeve/Carbon end cap

Important notes

The exhaust system conforms to the EURO 3 and the EURO 4 standard

60404216

The product will be ordered from the manufacturer for you. Depending on availability, longer delivery times are also possible. We'll let you know if that's the case. You can of course cancel your delivery at any time free of charge.

Available in 7-21 days

€544.00

1 €409.99 1
MIVV OVAL S/O 2-1 TITAN-C - NORGE 1200 06-08

Important notes

The original catalytic converter is retained.

Important notes

Design: Titanium silencer sleeve/Carbon end cap

60404902

The item is in stock and will be delivered in 2-4 working days. Note: Stocks are updated online every hour on working days from 7 a.m. to 8 p.m., so there is a good chance that the products are available if they appear online.

Available

€496.00

1 €369.99 1
MIVV OVAL S/O 2-1 TITAN-C - R1150 GS 99-03

Important notes

The original catalytic converter is retained.

Important notes

Design: Titanium silencer sleeve/Carbon end cap

60404110

The item is in stock and will be delivered in 2-4 working days. Note: Stocks are updated online every hour on working days from 7 a.m. to 8 p.m., so there is a good chance that the products are available if they appear online.

Available

€496.00

1 €369.99 1
MIVV OVAL S/O 2-1 TITAN-C - R1150 R 00-06

Important notes

The original catalytic converter is retained.

Important notes

Design: Titanium silencer sleeve/Carbon end cap

60404106

The product will be ordered from the manufacturer for you. Depending on availability, longer delivery times are also possible. We'll let you know if that's the case. You can of course cancel your delivery at any time free of charge.

Available in 7-21 days

€447.00

1 €339.99 1
MIVV OVAL S/O 2-1 TITAN-C - R1200 GS 10-12

Important notes

The original catalytic converter is retained.

Important notes

Design: Titanium silencer sleeve/Carbon end cap

60404108

The product will be ordered from the manufacturer for you. Depending on availability, longer delivery times are also possible. We'll let you know if that's the case. You can of course cancel your delivery at any time free of charge.

Available in 7-21 days

€496.00

1 €369.99 1
MIVV OVAL S/O 2-1 TITAN-C - R1200 GS 13-

Important notes

The original catalytic converter is retained.

Important notes

Design: Titanium silencer sleeve/Carbon end cap

60404111

The item is in stock and will be delivered in 2-4 working days. Note: Stocks are updated online every hour on working days from 7 a.m. to 8 p.m., so there is a good chance that the products are available if they appear online.

Available

€521.00

1 €389.99 1
MIVV OVAL S/O 2-1 TITAN-C - R1200 R 11-14

Important notes

The original catalytic converter is retained.

Important notes

Design: Titanium silencer sleeve/Carbon end cap

60404115

The product will be ordered from the manufacturer for you. Depending on availability, longer delivery times are also possible. We'll let you know if that's the case. You can of course cancel your delivery at any time free of charge.

Available in 7-21 days

€521.00

1 €389.99 1
MIVV OVAL S/O 2-1 TITAN-C - R1200GS 04-07

Important notes

The original catalytic converter is retained.

Important notes

Design: Titanium silencer sleeve/Carbon end cap

60404100

The item is in stock and will be delivered in 2-4 working days. Note: Stocks are updated online every hour on working days from 7 a.m. to 8 p.m., so there is a good chance that the products are available if they appear online.

Available

€496.00

1 €369.99 1
MIVV OVAL S/O 2-1 TITAN-C - R1200GS 08-09

Important notes

The original catalytic converter is retained.

Important notes

Design: Titanium silencer sleeve/Carbon end cap

60404102

The item is in stock and will be delivered in 2-4 working days. Note: Stocks are updated online every hour on working days from 7 a.m. to 8 p.m., so there is a good chance that the products are available if they appear online.

Available

€496.00

1 €369.99 1
MIVV OVAL S/O 2-1 TITAN-C - SFV650 GLADIUS 09-

Important notes

The original catalytic converter is retained.

Important notes

Design: Titanium silencer sleeve/Carbon end cap

60404523

The product will be ordered from the manufacturer for you. Depending on availability, longer delivery times are also possible. We'll let you know if that's the case. You can of course cancel your delivery at any time free of charge.

Available in 7-21 days

€484.00

1 €359.99 1
MIVV OVAL S/O 2-1 TITAN-C - SV 650 04-

Important notes

The original catalytic converter is discarded, if it exists!

Important notes

To ensure that you comply with the current exhaust emission standard, you can order a retrofit catalytic converter under Art. no.: 60410992.

Important notes

Design: Titanium silencer sleeve/Carbon end cap

Important notes

60404514

The product will be ordered from the manufacturer for you. Depending on availability, longer delivery times are also possible. We'll let you know if that's the case. You can of course cancel your delivery at any time free of charge.

Available in 7-21 days

€784.00

1 €589.99 1
MIVV OVAL S/O 2-1 TITAN-C - SV 650 16- (EURO4)

Important notes

The original catalytic converter is retained.

Important notes

Design: Titanium silencer sleeve/Carbon end cap

Important notes

The exhaust system conforms to the EURO 4 standard

60404525

The product will be ordered from the manufacturer for you. Depending on availability, longer delivery times are also possible. We'll let you know if that's the case. You can of course cancel your delivery at any time free of charge.

Available in 7-21 days

€484.00

1 €359.99 1
MIVV OVAL S/O 2-1 TITAN-C - VERSYS 1000 12-14

Important notes

The original catalytic converter is retained.

Important notes

Design: Titanium silencer sleeve/Carbon end cap

60404420

The product will be ordered from the manufacturer for you. Depending on availability, longer delivery times are also possible. We'll let you know if that's the case. You can of course cancel your delivery at any time free of charge.

Available in 7-21 days

€484.00

1 €359.99 1
MIVV OVAL S/O 2-1 TITAN-C - VERSYS 1000 15-

Important notes

The original catalytic converter is retained.

Important notes

Design: Titanium silencer sleeve/Carbon end cap

60404421

The product will be ordered from the manufacturer for you. Depending on availability, longer delivery times are also possible. We'll let you know if that's the case. You can of course cancel your delivery at any time free of charge.

Available in 7-21 days

€484.00

1 €359.99 1
MIVV OVAL S/O 2-1 TITAN-C - XL700 V TRANSALP 08-

Important notes

The original catalytic converter is retained.

Important notes

Design: Titanium silencer sleeve/Carbon end cap

60404320

The product will be ordered from the manufacturer for you. Depending on availability, longer delivery times are also possible. We'll let you know if that's the case. You can of course cancel your delivery at any time free of charge.

Available in 7-21 days

€484.00

1 €359.99 1
MIVV OVAL S/O 2-1 TITAN-C - XT1200Z SUPERTENERE 10-

Important notes

The original catalytic converter is retained.

Important notes

The exhaust system conforms to the EURO 4 standard

60404719

The item is in stock and will be delivered in 2-4 working days. Note: Stocks are updated online every hour on working days from 7 a.m. to 8 p.m., so there is a good chance that the products are available if they appear online.

Available

€525.00

1 €389.99 1
MIVV OVAL S/O 2-2 TITAN - 748/916/996/998 94-

Important notes

The original catalytic converter is discarded, if it exists!

60404212

The item is in stock and will be delivered in 2-4 working days. Note: Stocks are updated online every hour on working days from 7 a.m. to 8 p.m., so there is a good chance that the products are available if they appear online.

Available

€848.00

1 €639.99 1
MIVV OVAL S/O 2-2 TITAN - DL 1000 V-STROM 02-13

Important notes

The original catalytic converter is discarded, if it exists!

Important notes

To ensure that you comply with the current exhaust emission standard, you can order a retrofit catalytic converter under Art. no.: 60410992.

60404522

The product will be ordered from the manufacturer for you. Depending on availability, longer delivery times are also possible. We'll let you know if that's the case. You can of course cancel your delivery at any time free of charge.

Available in 7-21 days

€715.00

1 2 €539.99 1
MIVV OVAL S/O 2-2 TITAN - MON.600/750/900 HIGH UP

Important notes

The original catalytic converter is discarded, if it exists!

Important notes

To ensure that you comply with the current exhaust emission standard, you can order a retrofit catalytic converter under Art. no.: 60410992.

Important notes

Important notes

License plate mount and turn signal mount are included.

60404200

The product will be ordered from the manufacturer for you. Depending on availability, longer delivery times are also possible. We'll let you know if that's the case. You can of course cancel your delivery at any time free of charge.

Available in 7-21 days

€848.00

1 €639.99