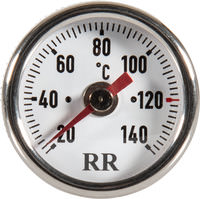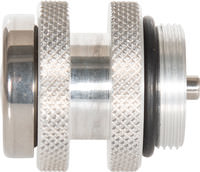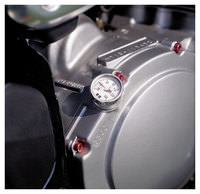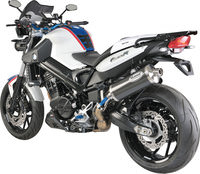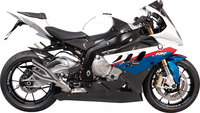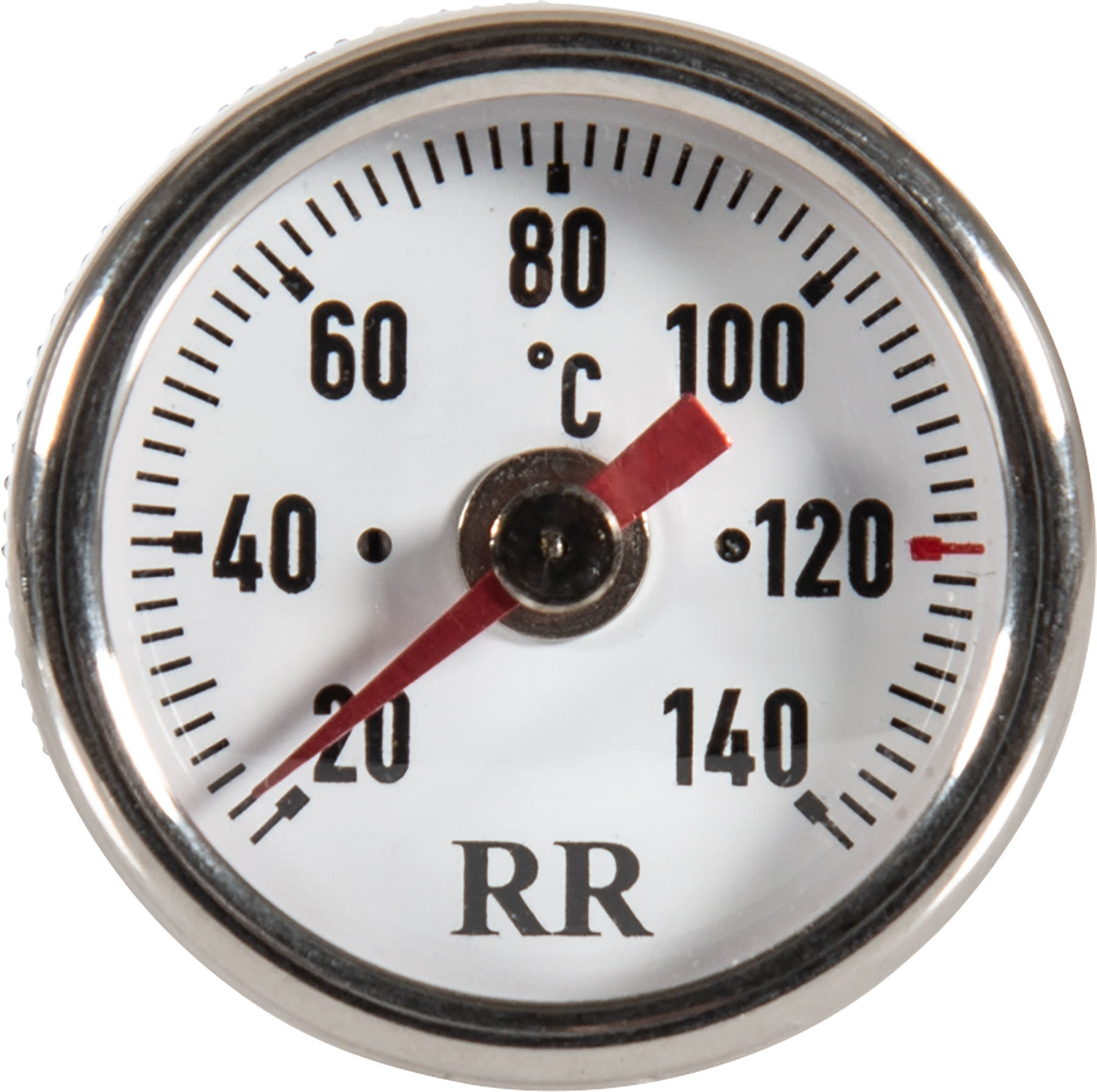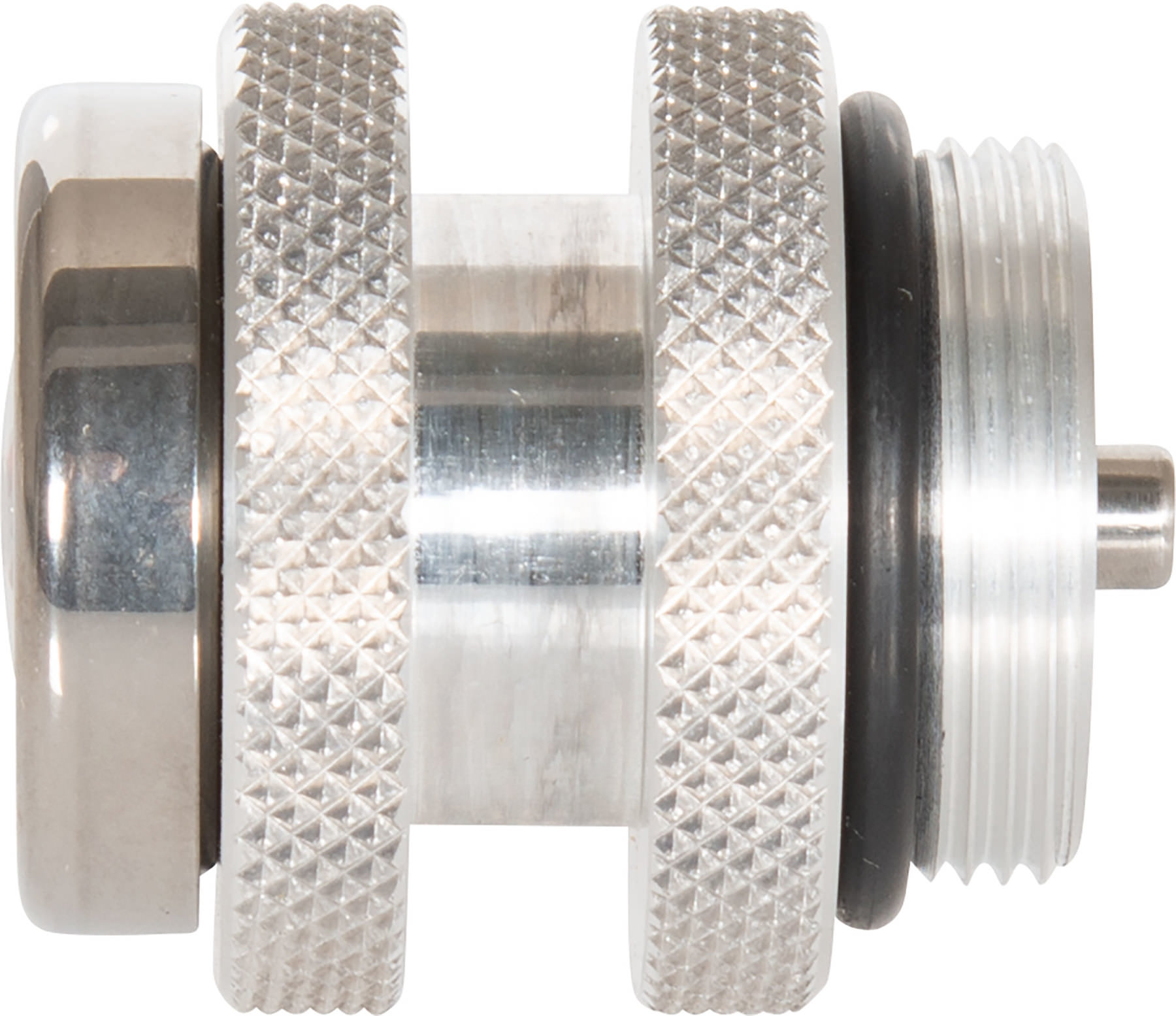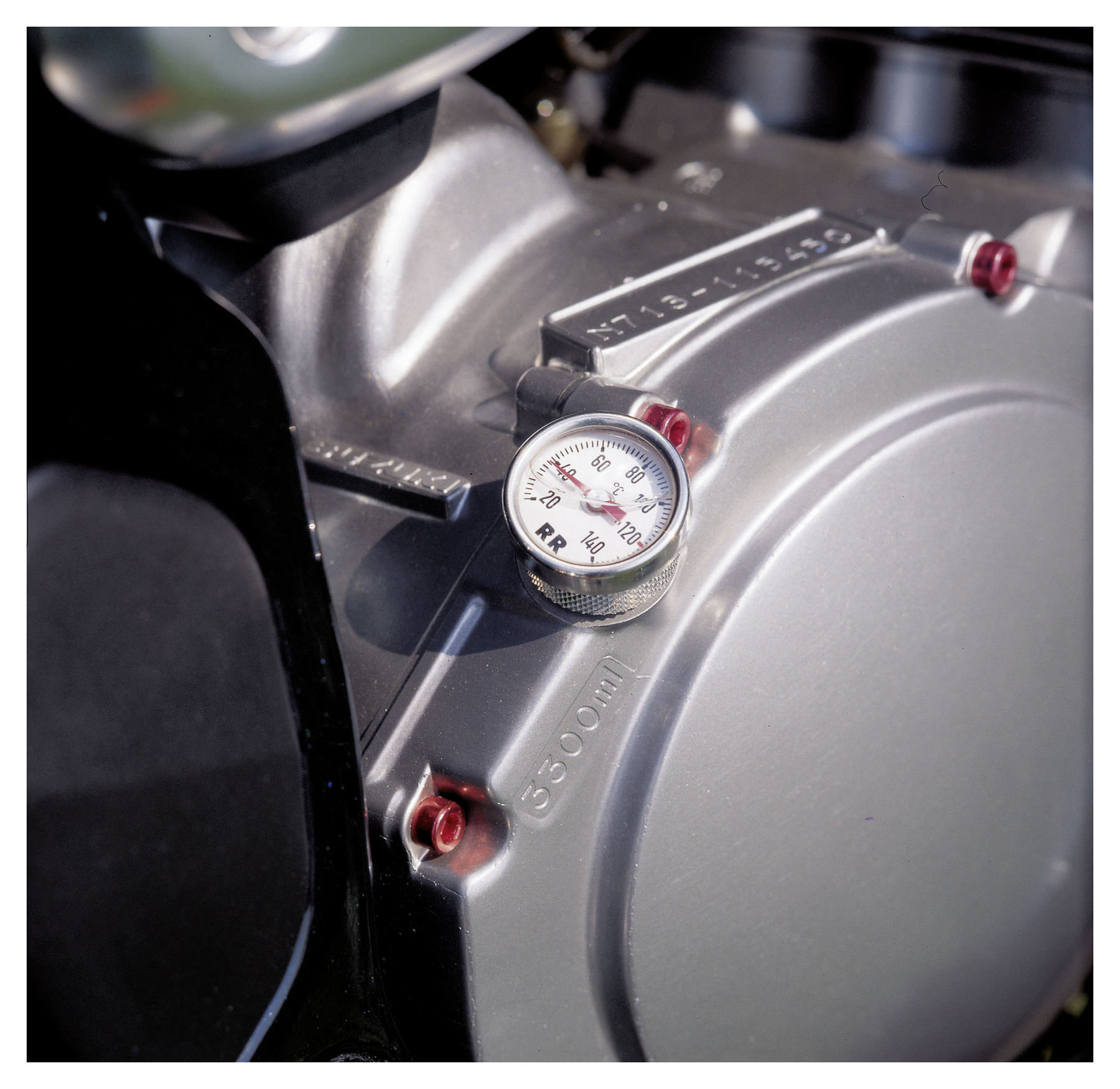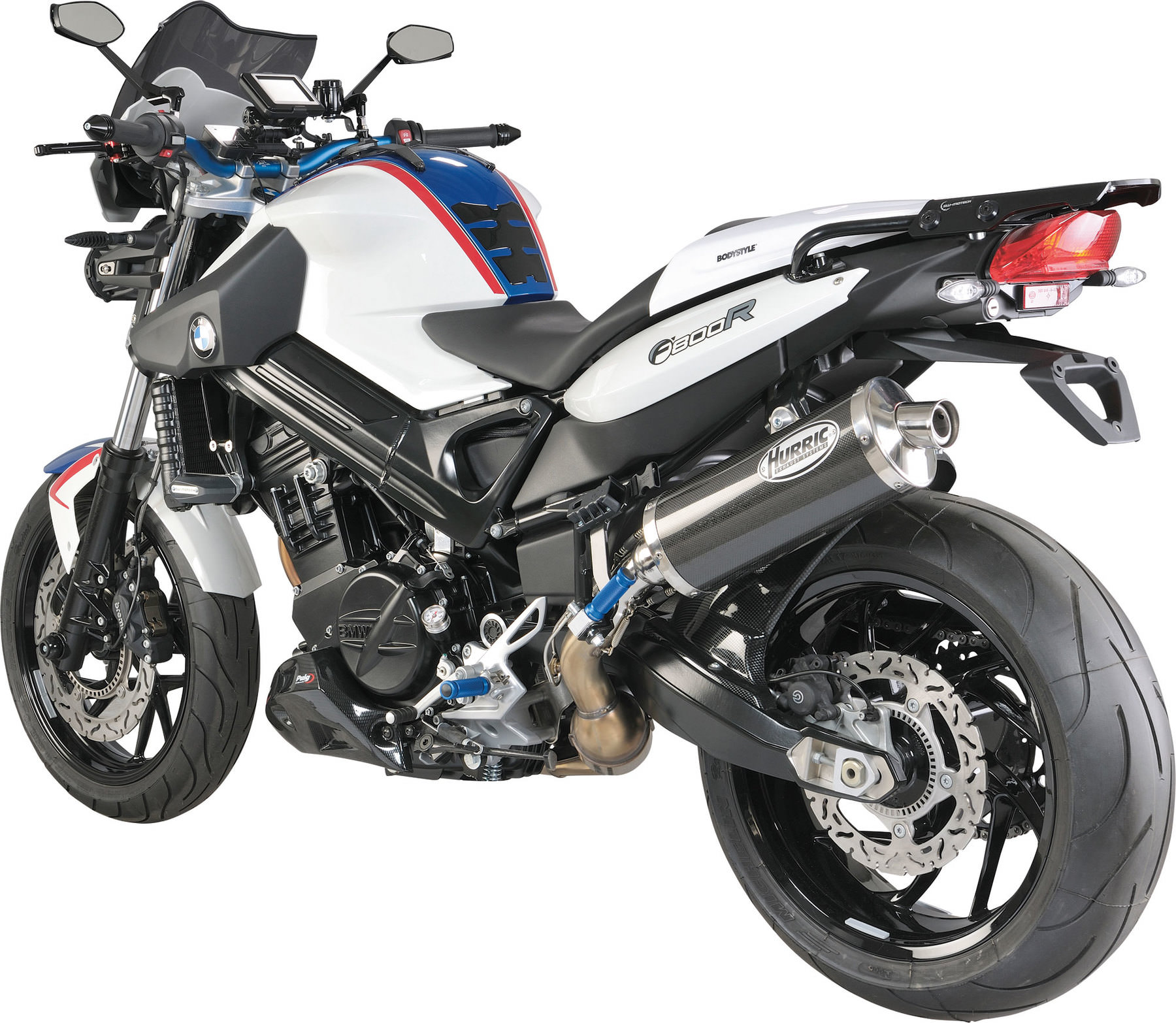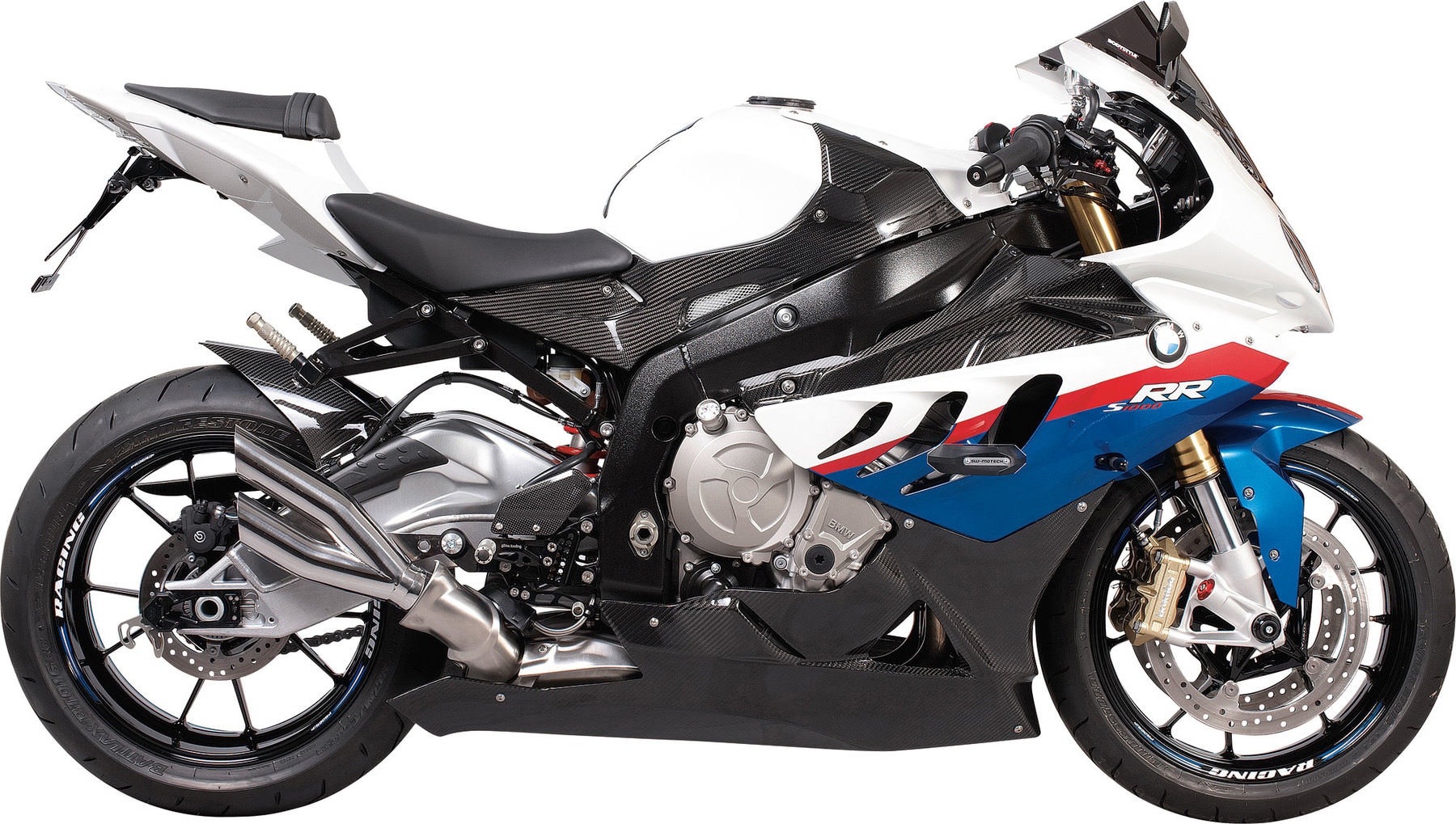 Oil-Temperature Gauge
white-black dial
Unfortunately, this product is not compatible with this motorcycle.
Unfortunately, this product is not compatible with this motorcycle. You can find the right for the here: .
Free delivery on orders over €199.00
2 year return policy
Fast delivery
Oil-Temperature Gauge
white-black dial
You want to be able to put full load on your motorcycle engine? All right - go ahead. But please make sure that the oil temperature has risen to about 80 °C during operation. Only then does the engine oil develop its full lubricating capacity. Unfortunately, the temperature display in the cockpit usually indicates the optimum operating temperature a little too early. So don't rely on it too much.
It is better to replace the oil filler plug with a high-quality R&R oil temperature direct indicator. You can turn the R&R oil temperature direct indicator in the adapter to the desired reading position when the engine is warm. The thermometer is filled with oil for optimum damping (the visible air bubble is used for pressure compensation in case of thermal fluctuations). Indicators with a sensor length of up to 200 mm are rubber-mounted in the adapter, above that they are teflon-mounted. The R&R oil temperature direct indicator works very accurately with a deviation of only about 1% in the upper third of the temperature.
Design: White dial with black scale
Available for various models
Sight glass made of Makrolon (may become milky if it comes into contact with fuel)
Adapter made of aluminium
Polished stainless steel gauge
Measuring range: 20°C to 140°C
Sensor also functions as dipstick
Note:
Please compare the thread diameter and thread pitch with those of the original oil filler plug before installing the R&R oil temperature direct indicator. Also measure the sensor length. Use our dimension table (see documents) for help.

The oil temperature gauges from RR-Motorsport Ries are made of high-quality materials and manufactured exclusively in Germany. Top quality and accurate temperature display are the key features of these products.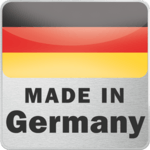 QUALITY MADE IN GERMANY!

By purchasing this item you have chosen a premium-quality product with superior German workmanship. This internationally acknowledged mark of quality means that this product is the result of efficiently coordinated development and production processes, technological expertise, continuous quality controls.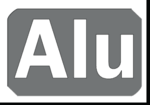 This product is made of high-quality aluminium and will look great on your motorbike. To ensure that it gives you years of pleasure, please observe the following instructions: To keep this product in top condition, it should be treated after long trips in winter, or in rain or salty air (near the coast), and also at periodic intervals.

Water and salt encourage corrosion. After cleaning (e.g. with Procycle Special Gel Cleaner, Order no. 10004909), we recommend regularly polishing aluminium parts with standard aluminium polish (e.g. Alu-Magic, Order no. 10004031).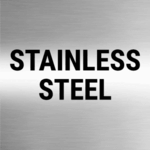 Stainless steel is a collective term for rustproof steel. It is much more resistant to corrosion than non-alloyed steels. Stainless steel does not deteriorate, and is hygienic, UV-resistant, non-corroding, fracture-proof, non-toxic and environmentally friendly. It does not weather and can be recycled in its entirety, even after many years. Technically, the term "stainless steel" refers to corrosion-resistant steel alloys with a wide variety of compositions but always containing a high percentage of chromium (usually a minimum of 10.5%)

.

MAINTENANCE:
Stainless steel should be cleaned regularly like all other materials, especially after exposure to salty air (near the coast), and also at regular intervals.
Water can easily collect in corners, edges and screw connections, resulting in corrosion. So careful cleaning is important, and if necessary screws should be undone in order to clean the parts thoroughly.
Do not leave rusty steel parts against stainless steel to avoid the rust "contamination".
Product
Art. No.
Availability
Price
Actions
KTM 950/990 SUPER.LC8 07-
10056098

The product will be ordered from the manufacturer for you. Depending on availability, longer delivery times are also possible. We'll let you know if that's the case. You can of course cancel your delivery at any time free of charge.

Available in 7-21 days

€74.99 1
RR OIL TEMPERATURE GAUGE - BENELLI/HONDA/MOTO GUZZI
10034185

This product is available at week 5.
Current calendar week: 03

Available as of calendar week 5

€69.99 1
RR OIL TEMPERATURE GAUGE - VARIOUS MANUFACTURER
10034149

The item is in stock and will be delivered in 2-5 working days. Note: Stocks are updated online every hour on working days from 7 a.m. to 8 p.m., so there is a good chance that the products are available if they appear online.

Available

€69.99 1
RR OIL TEMPERATURE GAUGE - XB9S/XB12S 06-
10036851

The item is in stock and will be delivered in 2-5 working days. Note: Stocks are updated online every hour on working days from 7 a.m. to 8 p.m., so there is a good chance that the products are available if they appear online.

Available

€69.99 1
RR OIL-TEMPERATURE GAUGE - BMW F 650 CS
10034183

The item is in stock and will be delivered in 2-5 working days. Note: Stocks are updated online every hour on working days from 7 a.m. to 8 p.m., so there is a good chance that the products are available if they appear online.

Available

€69.99 1
RR OIL-TEMPERATURE GAUGE - BMW F 800 S/ST /2008-
10034213

The item is in stock and will be delivered in 2-5 working days. Note: Stocks are updated online every hour on working days from 7 a.m. to 8 p.m., so there is a good chance that the products are available if they appear online.

Available

€69.99 1
RR OIL-TEMPERATURE GAUGE - BMW K 1600 GT/GTL
10034232

The item is in stock and will be delivered in 2-5 working days. Note: Stocks are updated online every hour on working days from 7 a.m. to 8 p.m., so there is a good chance that the products are available if they appear online.

Available

€69.99 1
RR OIL-TEMPERATURE GAUGE - BMW S 1000 RR, 2010-
10034218

The item is in stock and will be delivered in 2-5 working days. Note: Stocks are updated online every hour on working days from 7 a.m. to 8 p.m., so there is a good chance that the products are available if they appear online.

Available

€74.99 1
RR OIL-TEMPERATURE GAUGE - BMW/HUSQVARNA
10034208

The item is in stock and will be delivered in 2-5 working days. Note: Stocks are updated online every hour on working days from 7 a.m. to 8 p.m., so there is a good chance that the products are available if they appear online.

Available

€69.99 1
RR OIL-TEMPERATURE GAUGE - BULLET 500 EFI 09-
10040689

The item is in stock and will be delivered in 2-5 working days. Note: Stocks are updated online every hour on working days from 7 a.m. to 8 p.m., so there is a good chance that the products are available if they appear online.

Available

€74.99 1
RR OIL-TEMPERATURE GAUGE - HARLEY TOURING MODELS
10034506

The item is in stock and will be delivered in 2-5 working days. Note: Stocks are updated online every hour on working days from 7 a.m. to 8 p.m., so there is a good chance that the products are available if they appear online.

Available

€89.99 1
RR OIL-TEMPERATURE GAUGE - HONDA VT 750 C2 SH.SPIRIT
10034214

The product will be ordered from the manufacturer for you. Depending on availability, longer delivery times are also possible. We'll let you know if that's the case. You can of course cancel your delivery at any time free of charge.

Available in 7-21 days

€69.99 1
RR OIL-TEMPERATURE GAUGE - HONDA VT 750 SHADOW 09-
10034219

The item is in stock and will be delivered in 2-5 working days. Note: Stocks are updated online every hour on working days from 7 a.m. to 8 p.m., so there is a good chance that the products are available if they appear online.

Available

€69.99 1
RR OIL-TEMPERATURE GAUGE - HONDA XL600RM-LM/NX650-94
10034209

The item is in stock and will be delivered in 2-5 working days. Note: Stocks are updated online every hour on working days from 7 a.m. to 8 p.m., so there is a good chance that the products are available if they appear online.

Available

€69.99 1
RR OIL-TEMPERATURE GAUGE - HONDA, VARIOUS
10034181

The item is in stock and will be delivered in 2-5 working days. Note: Stocks are updated online every hour on working days from 7 a.m. to 8 p.m., so there is a good chance that the products are available if they appear online.

Available

€69.99 1
RR OIL-TEMPERATURE GAUGE - HONDA, VARIOUS
10034168

The item is in stock and will be delivered in 2-5 working days. Note: Stocks are updated online every hour on working days from 7 a.m. to 8 p.m., so there is a good chance that the products are available if they appear online.

Available

€69.99 1
RR OIL-TEMPERATURE GAUGE - HONDA/HUSABERG
10034186

The item is in stock and will be delivered in 2-5 working days. Note: Stocks are updated online every hour on working days from 7 a.m. to 8 p.m., so there is a good chance that the products are available if they appear online.

Available

€69.99 1
RR OIL-TEMPERATURE GAUGE - K1200 -04
10034119

The product will be ordered from the manufacturer for you. Depending on availability, longer delivery times are also possible. We'll let you know if that's the case. You can of course cancel your delivery at any time free of charge.

Available in 7-21 days

€69.99 1
RR OIL-TEMPERATURE GAUGE - KAWASAKI ER-6N/F, HONDA
10034205

The item is in stock and will be delivered in 2-5 working days. Note: Stocks are updated online every hour on working days from 7 a.m. to 8 p.m., so there is a good chance that the products are available if they appear online.

Available

€84.99 1
RR OIL-TEMPERATURE GAUGE - KAWASAKI, VARIOUS
10034172

The item is in stock and will be delivered in 2-5 working days. Note: Stocks are updated online every hour on working days from 7 a.m. to 8 p.m., so there is a good chance that the products are available if they appear online.

Available

€74.99 1
RR OIL-TEMPERATURE GAUGE - KAWASAKI, VARIOUS
10034151

The item is in stock and will be delivered in 2-5 working days. Note: Stocks are updated online every hour on working days from 7 a.m. to 8 p.m., so there is a good chance that the products are available if they appear online.

Available

€74.99 1
RR OIL-TEMPERATURE GAUGE - KAWASAKI, VARIOUS
10034171

The item is in stock and will be delivered in 2-5 working days. Note: Stocks are updated online every hour on working days from 7 a.m. to 8 p.m., so there is a good chance that the products are available if they appear online.

Available

€69.99 1
RR OIL-TEMPERATURE GAUGE - KAWASAKI, VARIOUS
10034169

The item is in stock and will be delivered in 2-5 working days. Note: Stocks are updated online every hour on working days from 7 a.m. to 8 p.m., so there is a good chance that the products are available if they appear online.

Available

€69.99 1
RR OIL-TEMPERATURE GAUGE - KYMCO U. YAMAHA VARIOUS
10034141

The item is in stock and will be delivered in 2-5 working days. Note: Stocks are updated online every hour on working days from 7 a.m. to 8 p.m., so there is a good chance that the products are available if they appear online.

Available

€69.99 1
RR OIL-TEMPERATURE GAUGE - SOFTAIL TWIN CAM 00-17
10034182

The item is in stock and will be delivered in 2-5 working days. Note: Stocks are updated online every hour on working days from 7 a.m. to 8 p.m., so there is a good chance that the products are available if they appear online.

Available

€84.99 1
RR OIL-TEMPERATURE GAUGE - SUZUKI VARIOUS
10034190

The item is in stock and will be delivered in 2-5 working days. Note: Stocks are updated online every hour on working days from 7 a.m. to 8 p.m., so there is a good chance that the products are available if they appear online.

Available

€69.99 1
RR OIL-TEMPERATURE GAUGE - SUZUKI VARIOUS
10034165

The item is in stock and will be delivered in 2-5 working days. Note: Stocks are updated online every hour on working days from 7 a.m. to 8 p.m., so there is a good chance that the products are available if they appear online.

Available

€69.99 1
RR OIL-TEMPERATURE GAUGE - SUZUKI VARIOUS
10034155

The item is in stock and will be delivered in 2-5 working days. Note: Stocks are updated online every hour on working days from 7 a.m. to 8 p.m., so there is a good chance that the products are available if they appear online.

Available

€69.99 1
RR OIL-TEMPERATURE GAUGE - TRIUMPH SPEED TRIPLE 11-
10035453

The item is in stock and will be delivered in 2-5 working days. Note: Stocks are updated online every hour on working days from 7 a.m. to 8 p.m., so there is a good chance that the products are available if they appear online.

Available

€84.99 1
RR OIL-TEMPERATURE GAUGE - TRIUMPH/ HONDA
10034193

The item is in stock and will be delivered in 2-5 working days. Note: Stocks are updated online every hour on working days from 7 a.m. to 8 p.m., so there is a good chance that the products are available if they appear online.

Available

€74.99 1
RR OIL-TEMPERATURE GAUGE - TUONO V4R/APRC 12-
10040621

The product will be ordered from the manufacturer for you. Depending on availability, longer delivery times are also possible. We'll let you know if that's the case. You can of course cancel your delivery at any time free of charge.

Available in 7-21 days

€69.99 1
RR OIL-TEMPERATURE GAUGE - VAR. MOTO GUZZI
10034189

The item is in stock and will be delivered in 2-5 working days. Note: Stocks are updated online every hour on working days from 7 a.m. to 8 p.m., so there is a good chance that the products are available if they appear online.

Available

€69.99 1
RR OIL-TEMPERATURE GAUGE - VAR.HD DIPSTICK: 77MM

Important notes

Dipstick length from rubber plug: 77 mm

10034143

The item is in stock and will be delivered in 2-5 working days. Note: Stocks are updated online every hour on working days from 7 a.m. to 8 p.m., so there is a good chance that the products are available if they appear online.

Available

€79.99 1
RR OIL-TEMPERATURE GAUGE - VAR.HD DIPSTICK: 117MM

Important notes

Dipstick length from rubber plug: 117 mm

10034135

The product will be ordered from the manufacturer for you. Depending on availability, longer delivery times are also possible. We'll let you know if that's the case. You can of course cancel your delivery at any time free of charge.

Available in 7-21 days

€79.99 1
RR OIL-TEMPERATURE GAUGE - VARIOUS BMW K-MODELS
10034140

The item is in stock and will be delivered in 2-5 working days. Note: Stocks are updated online every hour on working days from 7 a.m. to 8 p.m., so there is a good chance that the products are available if they appear online.

Available

€69.99 1
RR OIL-TEMPERATURE GAUGE - VARIOUS BMW-R MODELS
10034127

The item is in stock and will be delivered in 2-5 working days. Note: Stocks are updated online every hour on working days from 7 a.m. to 8 p.m., so there is a good chance that the products are available if they appear online.

Available

€69.99 1
RR OIL-TEMPERATURE GAUGE - VARIOUS CAGIVA/DUCATI
10034142

The item is in stock and will be delivered in 2-5 working days. Note: Stocks are updated online every hour on working days from 7 a.m. to 8 p.m., so there is a good chance that the products are available if they appear online.

Available

€69.99 1
RR OIL-TEMPERATURE GAUGE - VARIOUS DUCATI
10040635

The product will be ordered from the manufacturer for you. Depending on availability, longer delivery times are also possible. We'll let you know if that's the case. You can of course cancel your delivery at any time free of charge.

Available in 7-21 days

€69.99 1
RR OIL-TEMPERATURE GAUGE - VARIOUS HONDA
10034145

The item is in stock and will be delivered in 2-5 working days. Note: Stocks are updated online every hour on working days from 7 a.m. to 8 p.m., so there is a good chance that the products are available if they appear online.

Available

€69.99 1
RR OIL-TEMPERATURE GAUGE - VARIOUS HONDA AND MZ
10034130

The item is in stock and will be delivered in 2-5 working days. Note: Stocks are updated online every hour on working days from 7 a.m. to 8 p.m., so there is a good chance that the products are available if they appear online.

Available

€69.99 1
RR OIL-TEMPERATURE GAUGE - VARIOUS HONDA-MODELS
10034129

The item is in stock and will be delivered in 2-5 working days. Note: Stocks are updated online every hour on working days from 7 a.m. to 8 p.m., so there is a good chance that the products are available if they appear online.

Available

€69.99 1
RR OIL-TEMPERATURE GAUGE - VARIOUS HONDA/MV AGUSTA
10034146

The item is in stock and will be delivered in 2-5 working days. Note: Stocks are updated online every hour on working days from 7 a.m. to 8 p.m., so there is a good chance that the products are available if they appear online.

Available

€69.99 1
RR OIL-TEMPERATURE GAUGE - VARIOUS HONDA/TRIUMPH
10034144

The item is in stock and will be delivered in 2-5 working days. Note: Stocks are updated online every hour on working days from 7 a.m. to 8 p.m., so there is a good chance that the products are available if they appear online.

Available

€69.99 1
RR OIL-TEMPERATURE GAUGE - VARIOUS HYOSUNG 125
10034163

The item is in stock and will be delivered in 2-5 working days. Note: Stocks are updated online every hour on working days from 7 a.m. to 8 p.m., so there is a good chance that the products are available if they appear online.

Available

€69.99 1
RR OIL-TEMPERATURE GAUGE - VARIOUS KAWASAKI
10034150

The item is in stock and will be delivered in 2-5 working days. Note: Stocks are updated online every hour on working days from 7 a.m. to 8 p.m., so there is a good chance that the products are available if they appear online.

Available

€69.99 1
RR OIL-TEMPERATURE GAUGE - VARIOUS KAWASAKI/SUZUKI
10034148

The item is in stock and will be delivered in 2-5 working days. Note: Stocks are updated online every hour on working days from 7 a.m. to 8 p.m., so there is a good chance that the products are available if they appear online.

Available

€69.99 1
RR OIL-TEMPERATURE GAUGE - VARIOUS KTM
10034195

The item is in stock and will be delivered in 2-5 working days. Note: Stocks are updated online every hour on working days from 7 a.m. to 8 p.m., so there is a good chance that the products are available if they appear online.

Available

€79.99 1
RR OIL-TEMPERATURE GAUGE - VARIOUS MANUFACTURER
10034139

The item is in stock and will be delivered in 2-5 working days. Note: Stocks are updated online every hour on working days from 7 a.m. to 8 p.m., so there is a good chance that the products are available if they appear online.

Available

€69.99 1
RR OIL-TEMPERATURE GAUGE - VARIOUS MANUFACTURER
10034147

The item is in stock and will be delivered in 2-5 working days. Note: Stocks are updated online every hour on working days from 7 a.m. to 8 p.m., so there is a good chance that the products are available if they appear online.

Available

€69.99 1
RR OIL-TEMPERATURE GAUGE - VARIOUS MANUFACTURER
10034132

The item is in stock and will be delivered in 2-5 working days. Note: Stocks are updated online every hour on working days from 7 a.m. to 8 p.m., so there is a good chance that the products are available if they appear online.

Available

€69.99 1
RR OIL-TEMPERATURE GAUGE - VARIOUS MANUFACTURER
10034131

The item is in stock and will be delivered in 2-5 working days. Note: Stocks are updated online every hour on working days from 7 a.m. to 8 p.m., so there is a good chance that the products are available if they appear online.

Available

€69.99 1
RR OIL-TEMPERATURE GAUGE - VARIOUS MANUFACTURERS
10034153

The item is in stock and will be delivered in 2-5 working days. Note: Stocks are updated online every hour on working days from 7 a.m. to 8 p.m., so there is a good chance that the products are available if they appear online.

Available

€69.99 1
RR OIL-TEMPERATURE GAUGE - VARIOUS SUZUKI/MOTO-GUZZI
10034154

The item is in stock and will be delivered in 2-5 working days. Note: Stocks are updated online every hour on working days from 7 a.m. to 8 p.m., so there is a good chance that the products are available if they appear online.

Available

€69.99 1
RR OIL-TEMPERATURE GAUGE - VARIOUS VESPA/DERBI
10034124

The item is in stock and will be delivered in 2-5 working days. Note: Stocks are updated online every hour on working days from 7 a.m. to 8 p.m., so there is a good chance that the products are available if they appear online.

Available

€69.99 1
RR OIL-TEMPERATURE GAUGE - VTX 1300
10034118

The item is in stock and will be delivered in 2-5 working days. Note: Stocks are updated online every hour on working days from 7 a.m. to 8 p.m., so there is a good chance that the products are available if they appear online.

Available

€69.99 1
RR OIL-TEMPERATURE GAUGE - XB9 -03/XB12 04-05
10040624

The item is in stock and will be delivered in 2-5 working days. Note: Stocks are updated online every hour on working days from 7 a.m. to 8 p.m., so there is a good chance that the products are available if they appear online.

Available

€99.99 1
RR OIL-TEMPERATURE GAUGE - XB9 04-
10040632

The product will be ordered from the manufacturer for you. Depending on availability, longer delivery times are also possible. We'll let you know if that's the case. You can of course cancel your delivery at any time free of charge.

Available in 7-21 days

€89.99 1
RR OIL-TEMPERATURE GAUGE - YAMAHA MT-09
10034505

The item is in stock and will be delivered in 2-5 working days. Note: Stocks are updated online every hour on working days from 7 a.m. to 8 p.m., so there is a good chance that the products are available if they appear online.

Available

€69.99 1
RR OIL-TEMPERATURE GAUGE - YAMAHA, VARIOUS
10034113

The item is in stock and will be delivered in 2-5 working days. Note: Stocks are updated online every hour on working days from 7 a.m. to 8 p.m., so there is a good chance that the products are available if they appear online.

Available

€69.99 1
RR OIL-TEMPERATURE GAUGE - YAMAHA, VARIOUS
10034159

The item is in stock and will be delivered in 2-5 working days. Note: Stocks are updated online every hour on working days from 7 a.m. to 8 p.m., so there is a good chance that the products are available if they appear online.

Available

€74.99 1
RR OIL-TEMPERATURE GAUGE - YAMAHA, VARIOUS
10034158

The item is in stock and will be delivered in 2-5 working days. Note: Stocks are updated online every hour on working days from 7 a.m. to 8 p.m., so there is a good chance that the products are available if they appear online.

Available

€69.99 1
RR OIL-TEMPERATURE GAUGE - YAMAHA, VARIOUS
10034157

The item is in stock and will be delivered in 2-5 working days. Note: Stocks are updated online every hour on working days from 7 a.m. to 8 p.m., so there is a good chance that the products are available if they appear online.

Available

€69.99 1
RR OIL-TEMPERATURE GAUGE - YAMAHA, VARIOUS
10034133

The item is in stock and will be delivered in 2-5 working days. Note: Stocks are updated online every hour on working days from 7 a.m. to 8 p.m., so there is a good chance that the products are available if they appear online.

Available

€69.99 1
VAR.
10056099

The product will be ordered from the manufacturer for you. Depending on availability, longer delivery times are also possible. We'll let you know if that's the case. You can of course cancel your delivery at any time free of charge.

Available in 7-21 days

€79.99 1
Issue 2-2020
"Motorrad" magazine tested the RR Oil Temperature Gauge in its 2-2020 issue and awarded it four out of a possible five points. The following features were given special mention:

- Very easy to install
- Exact display
- Makes it easy to recognise when the warm-up phase, during which the risk of engine wear is greatest, has finished
Issue 02-2000