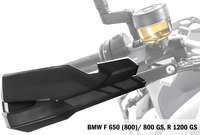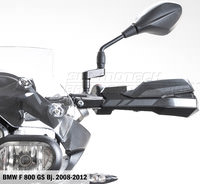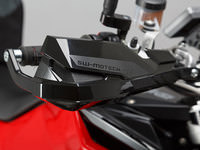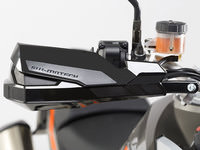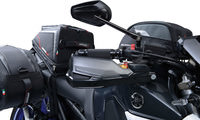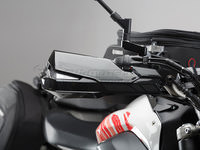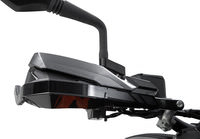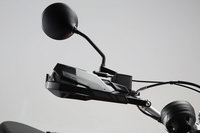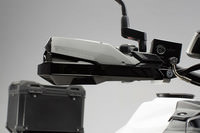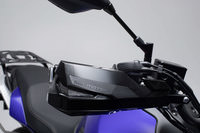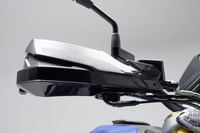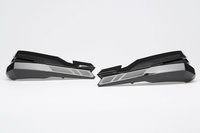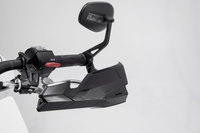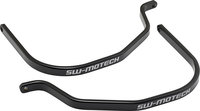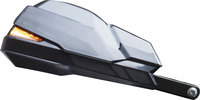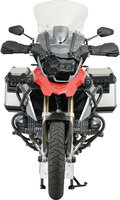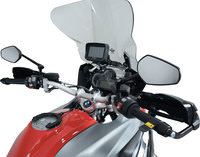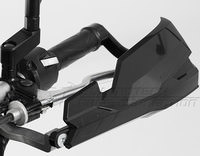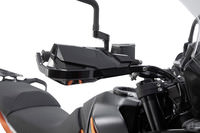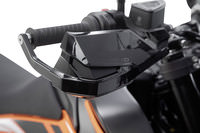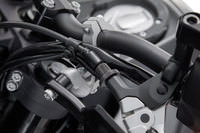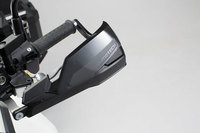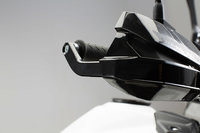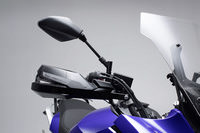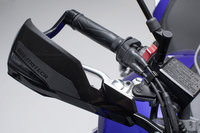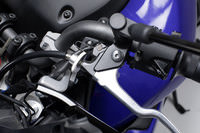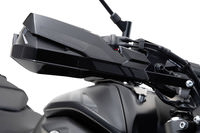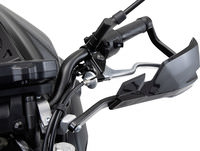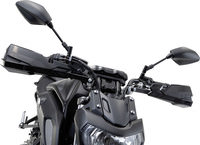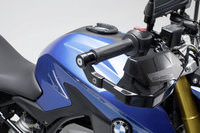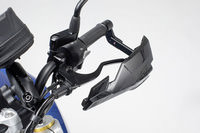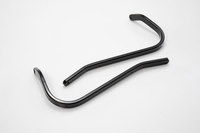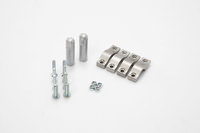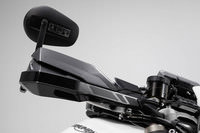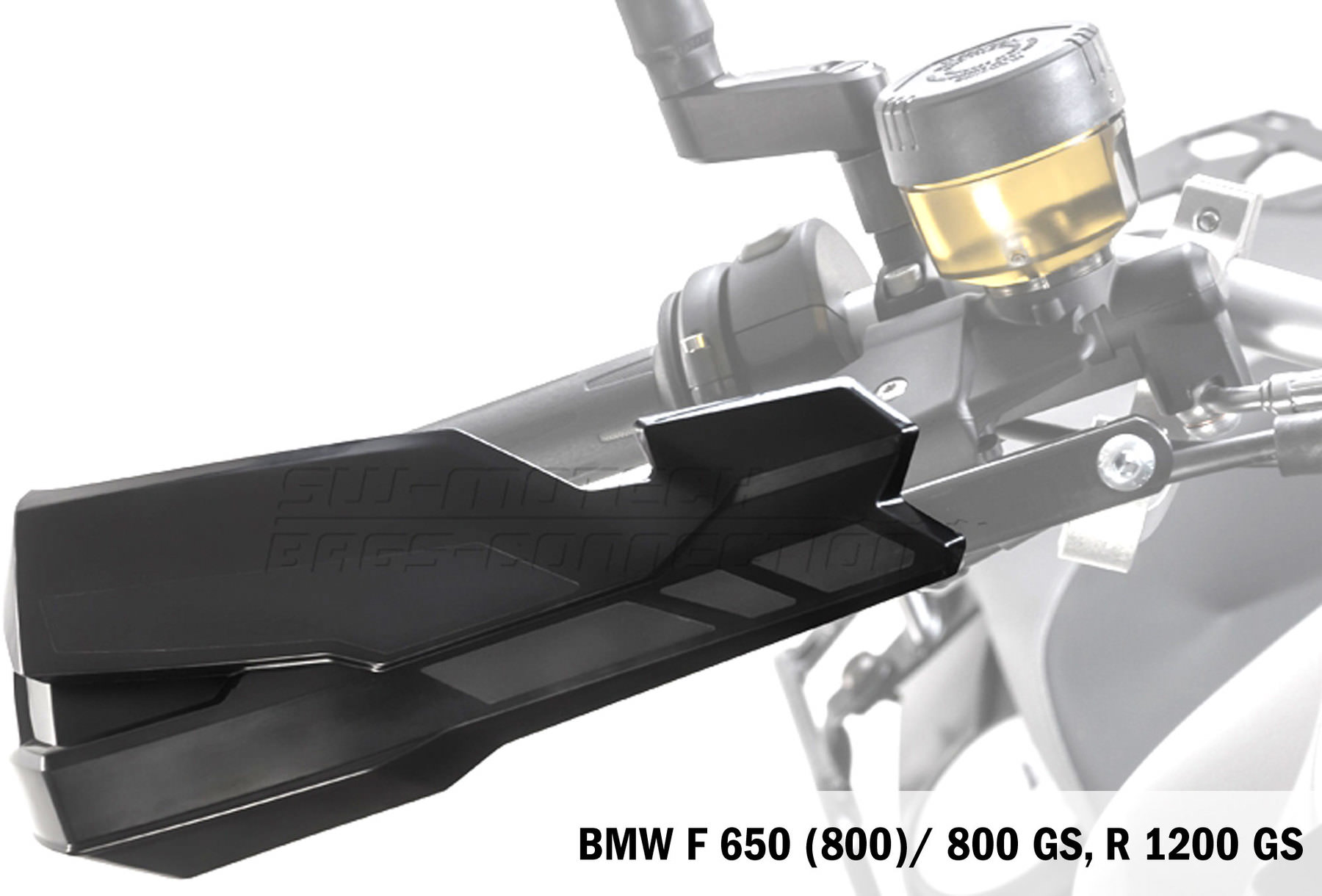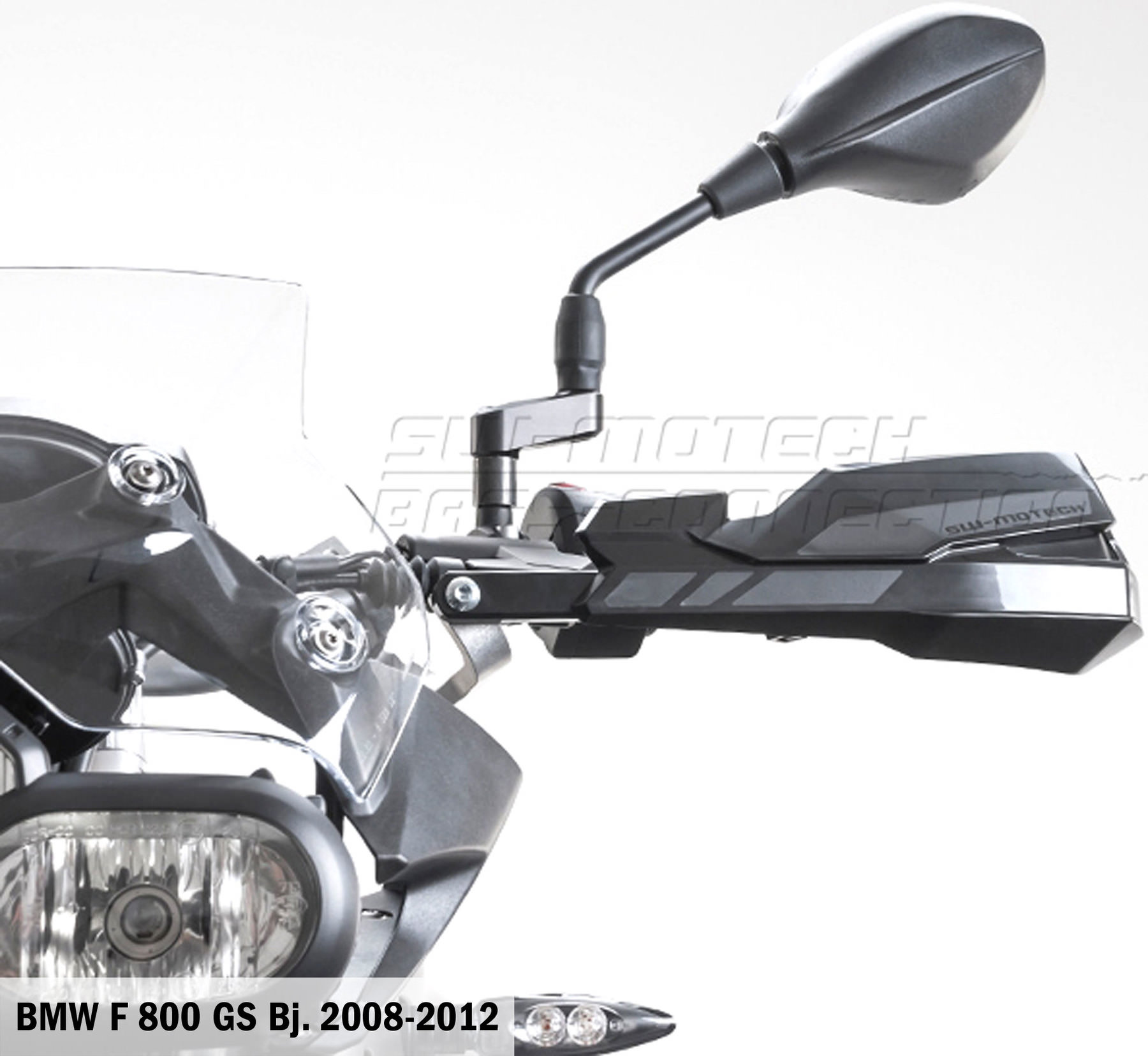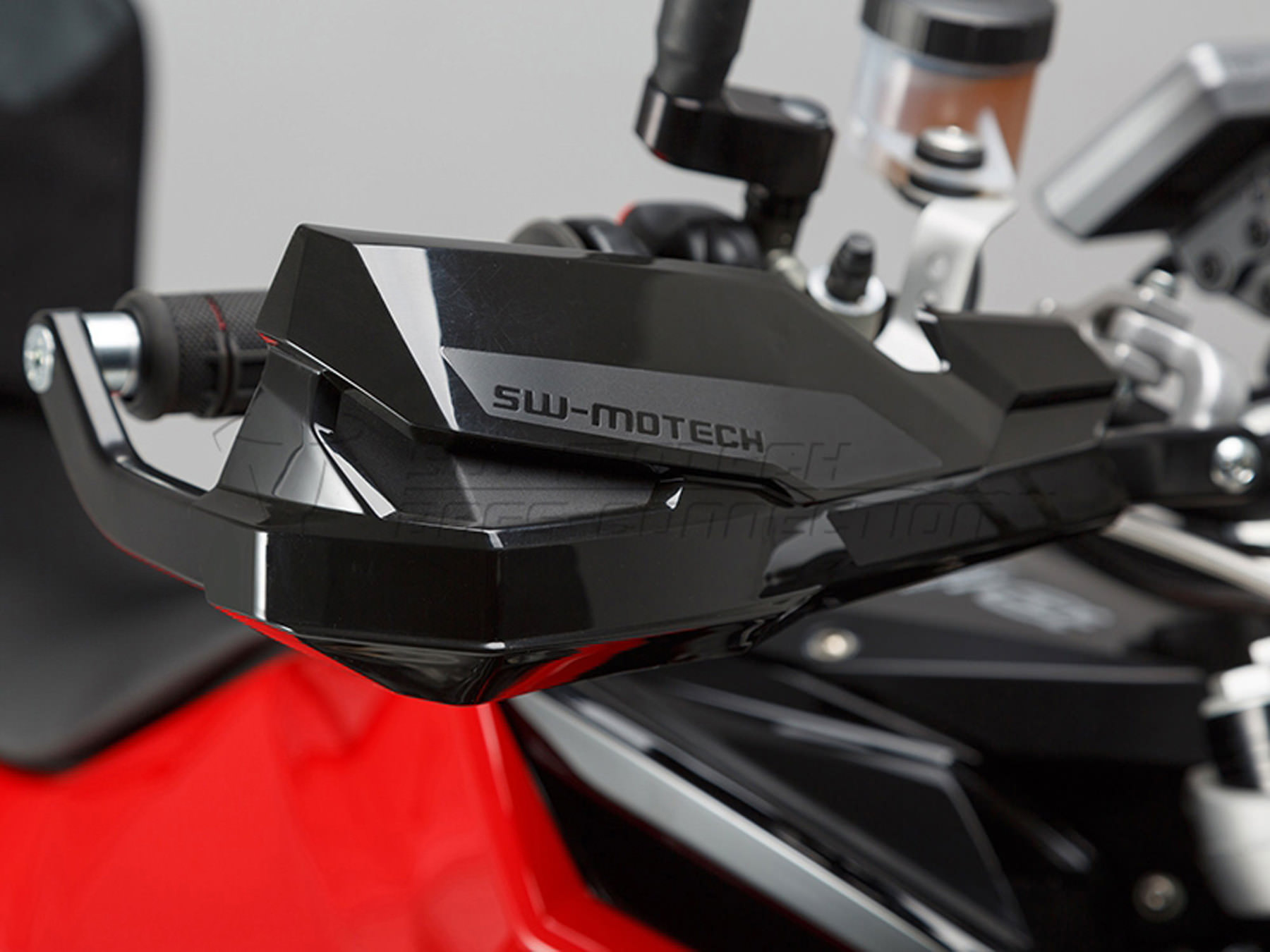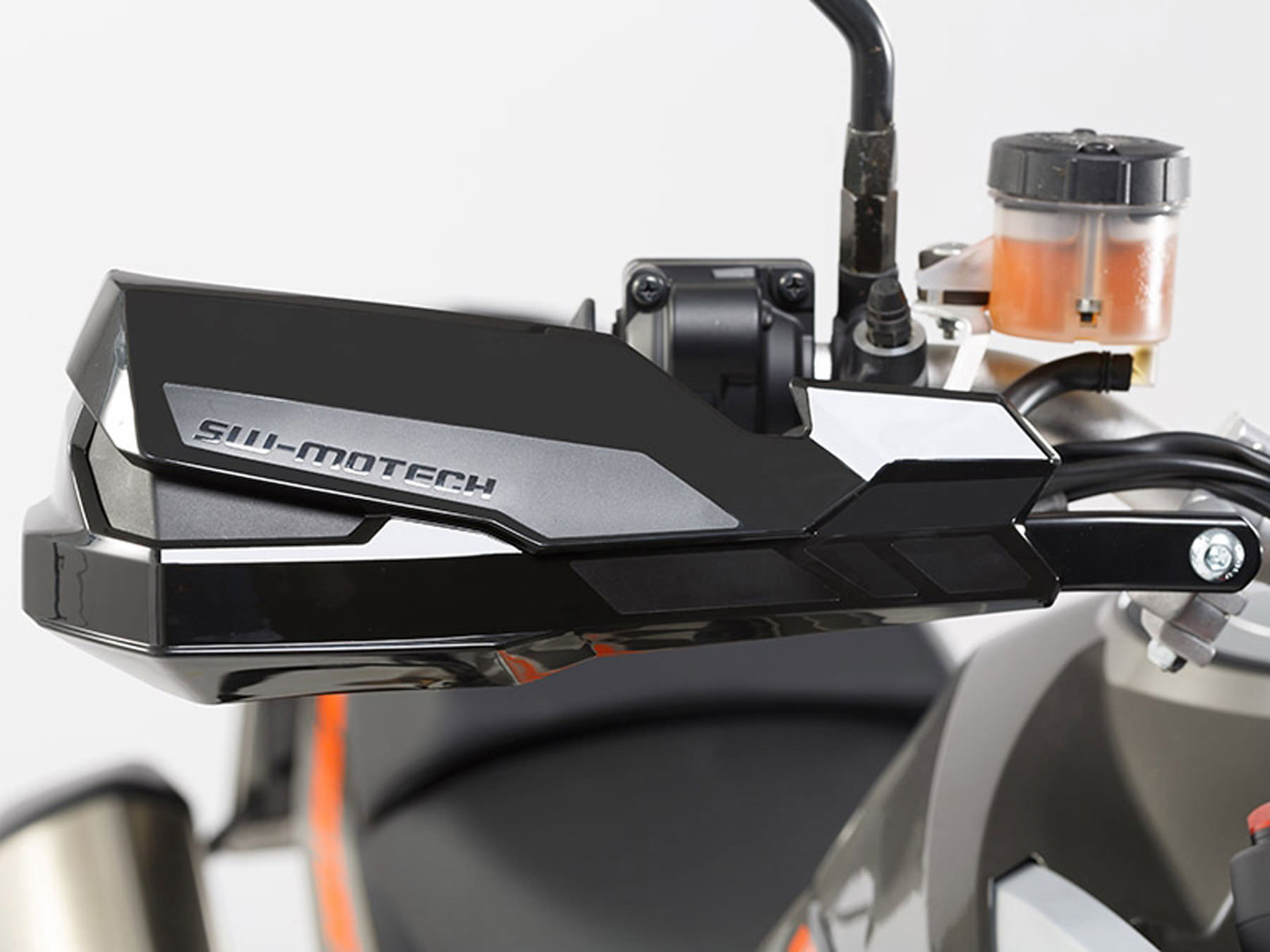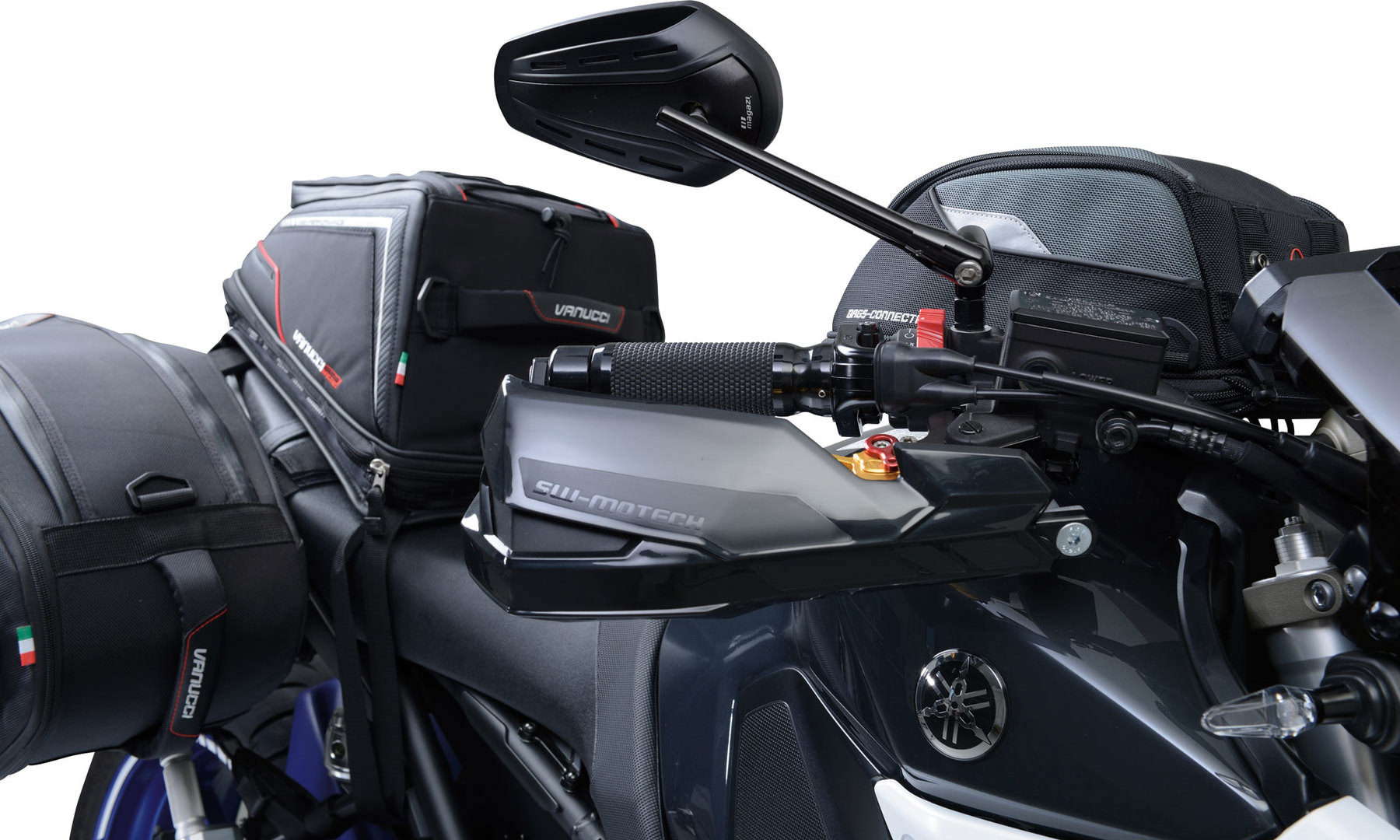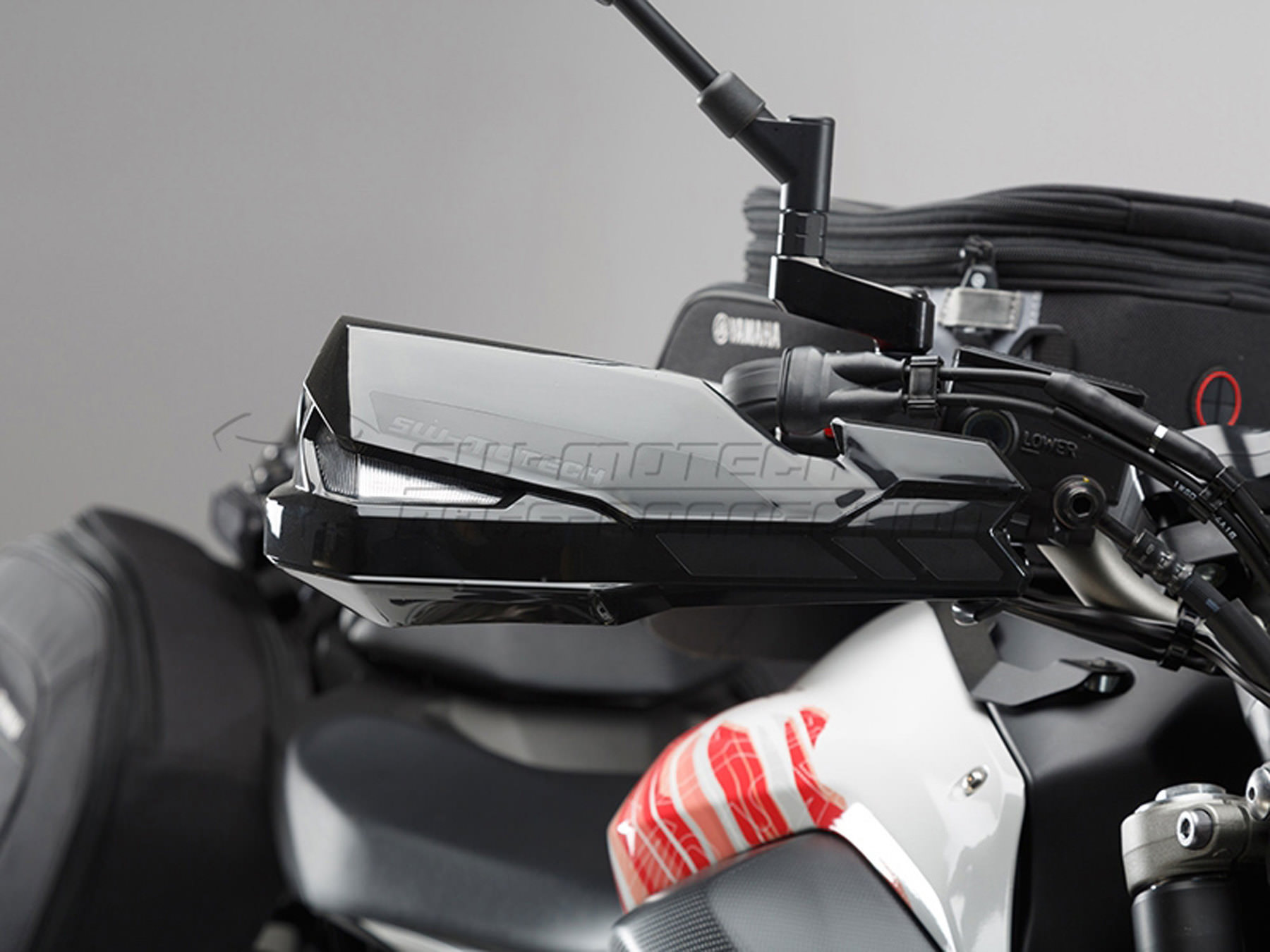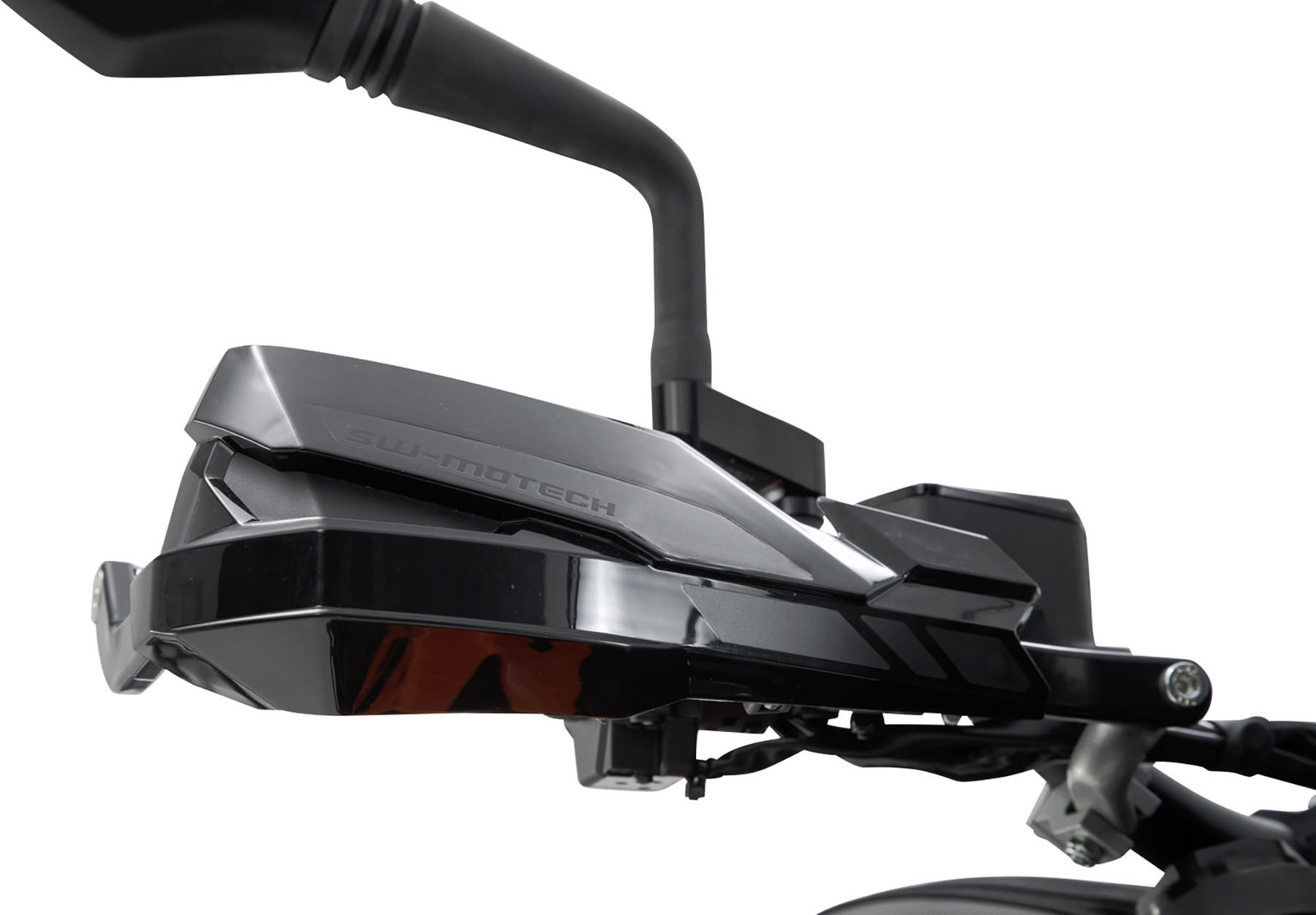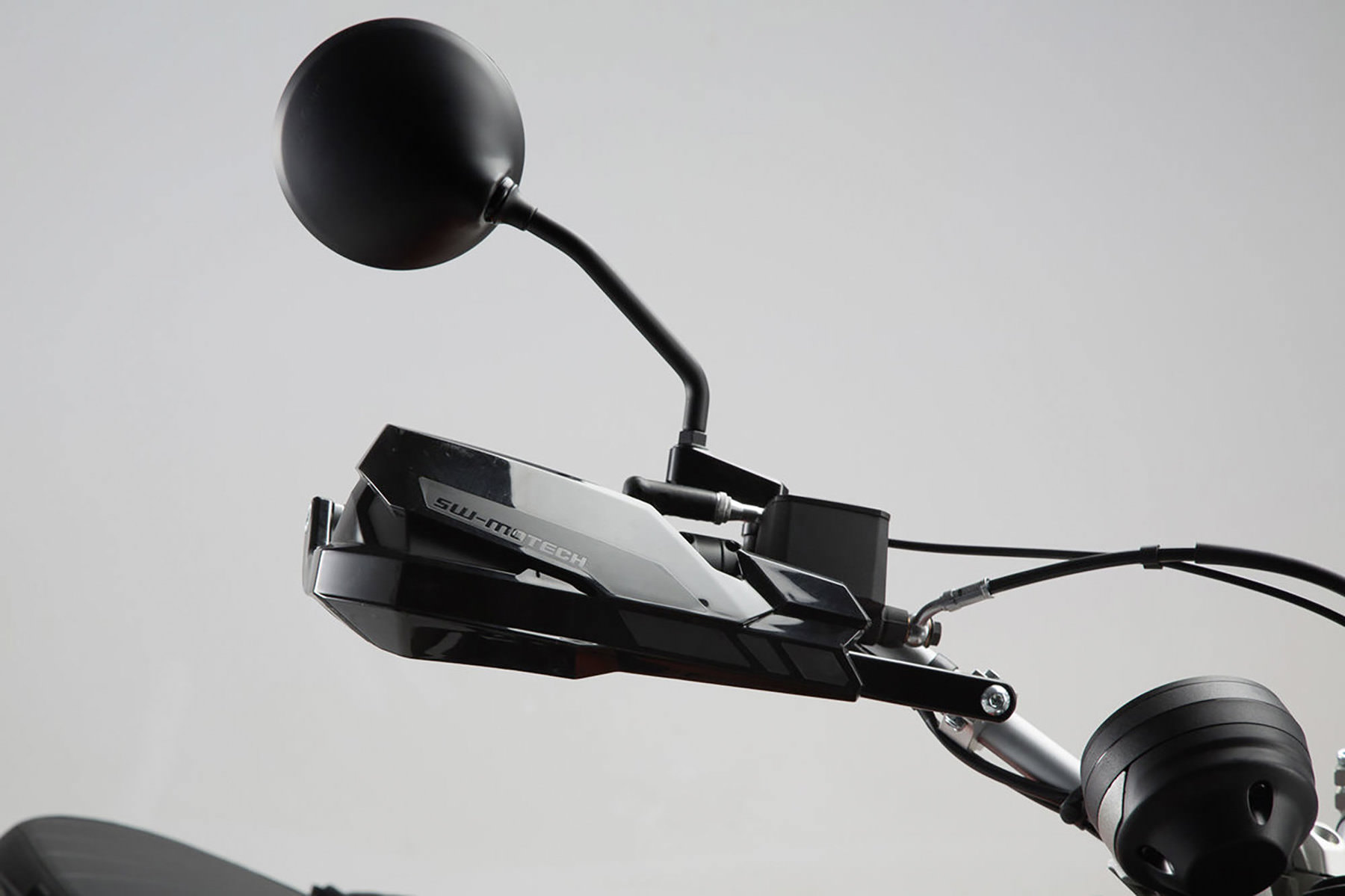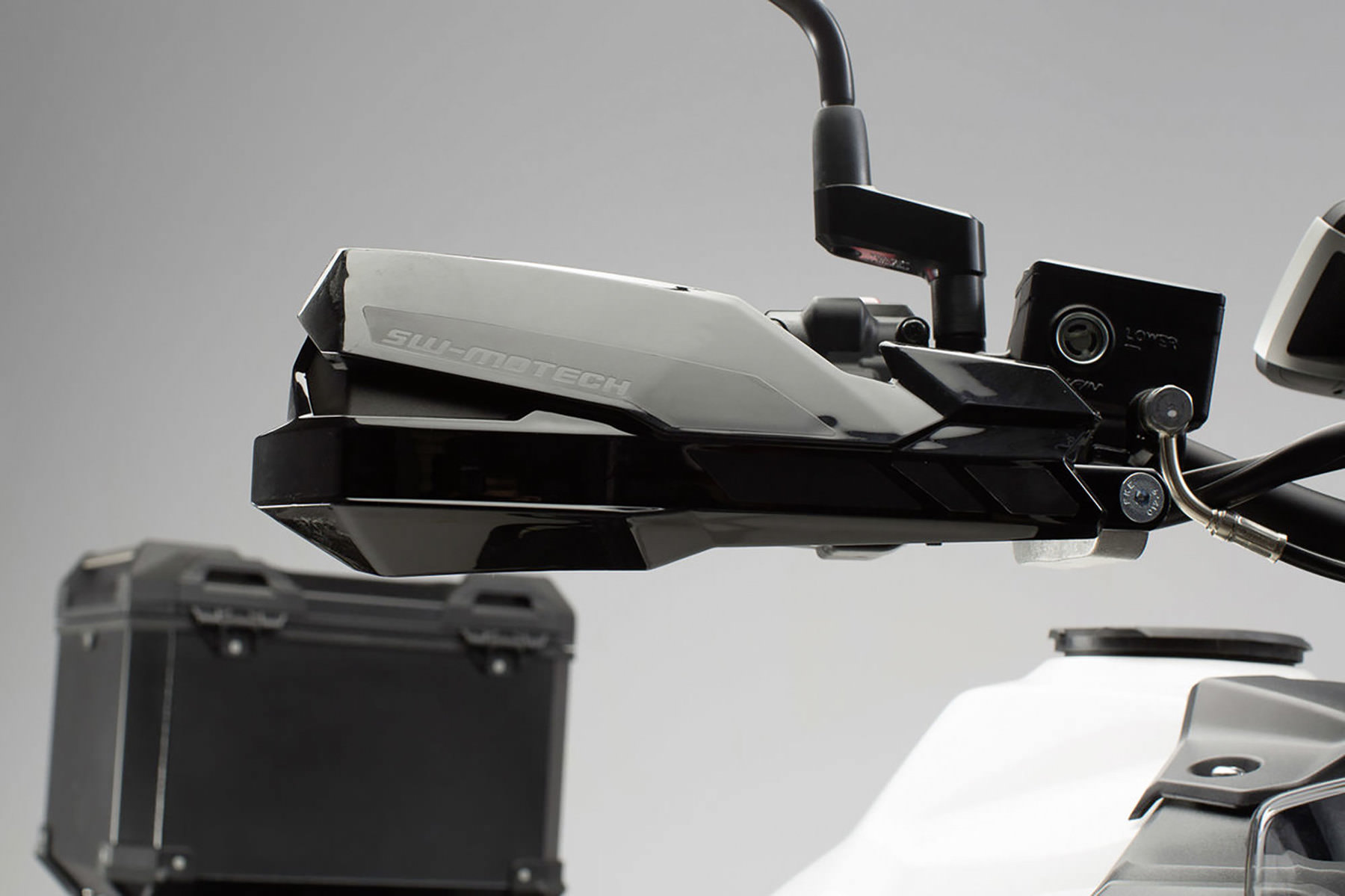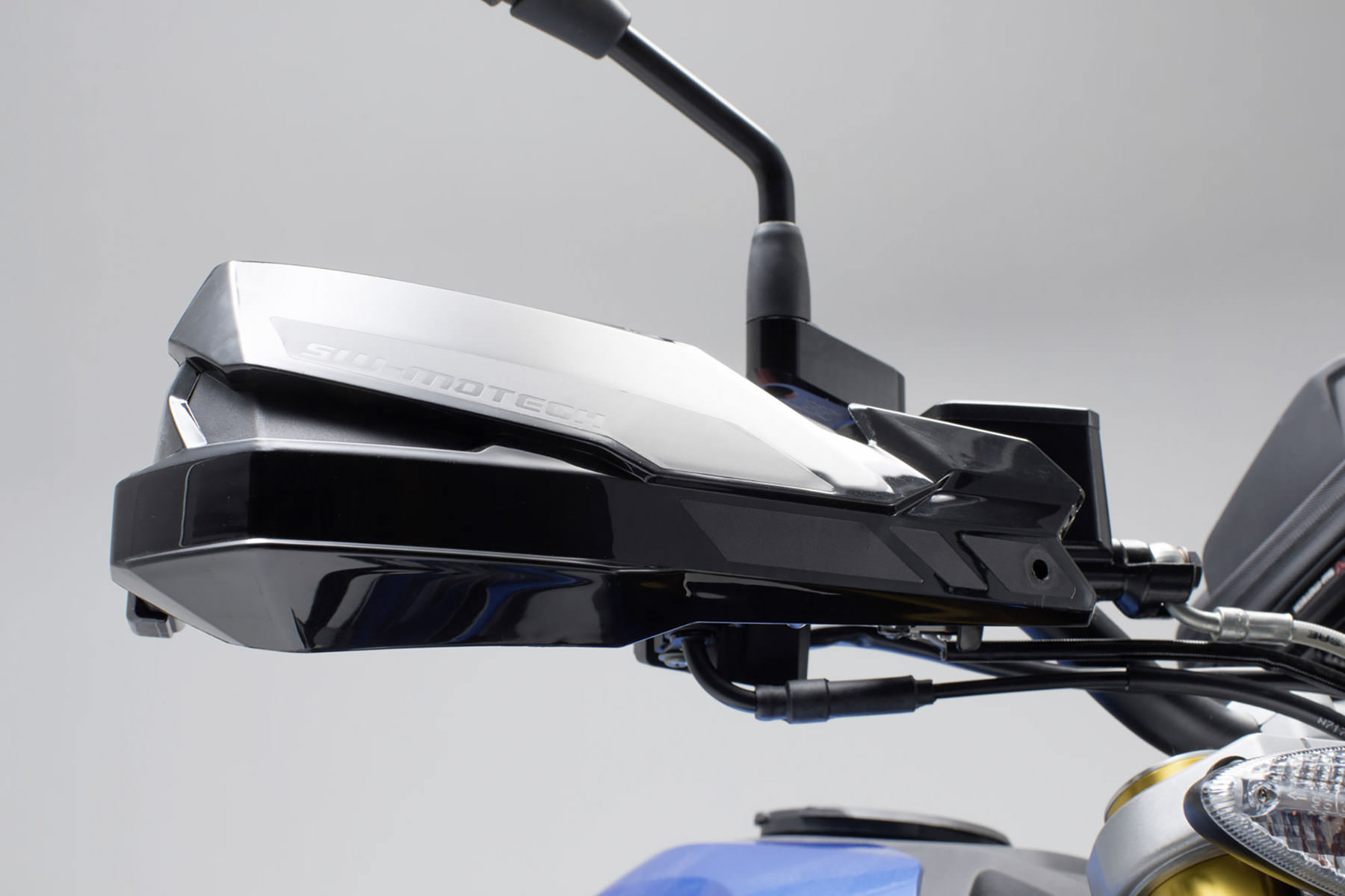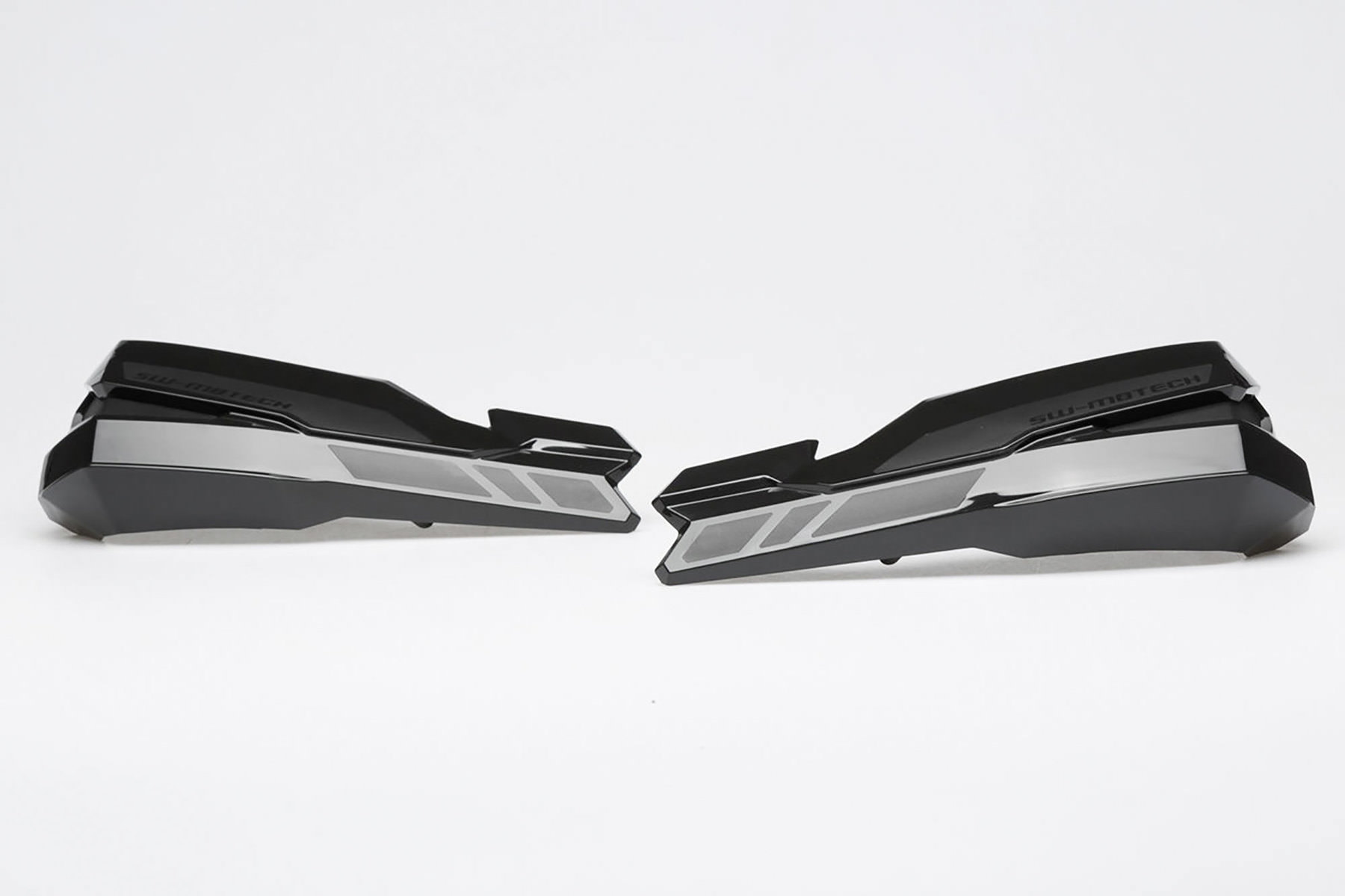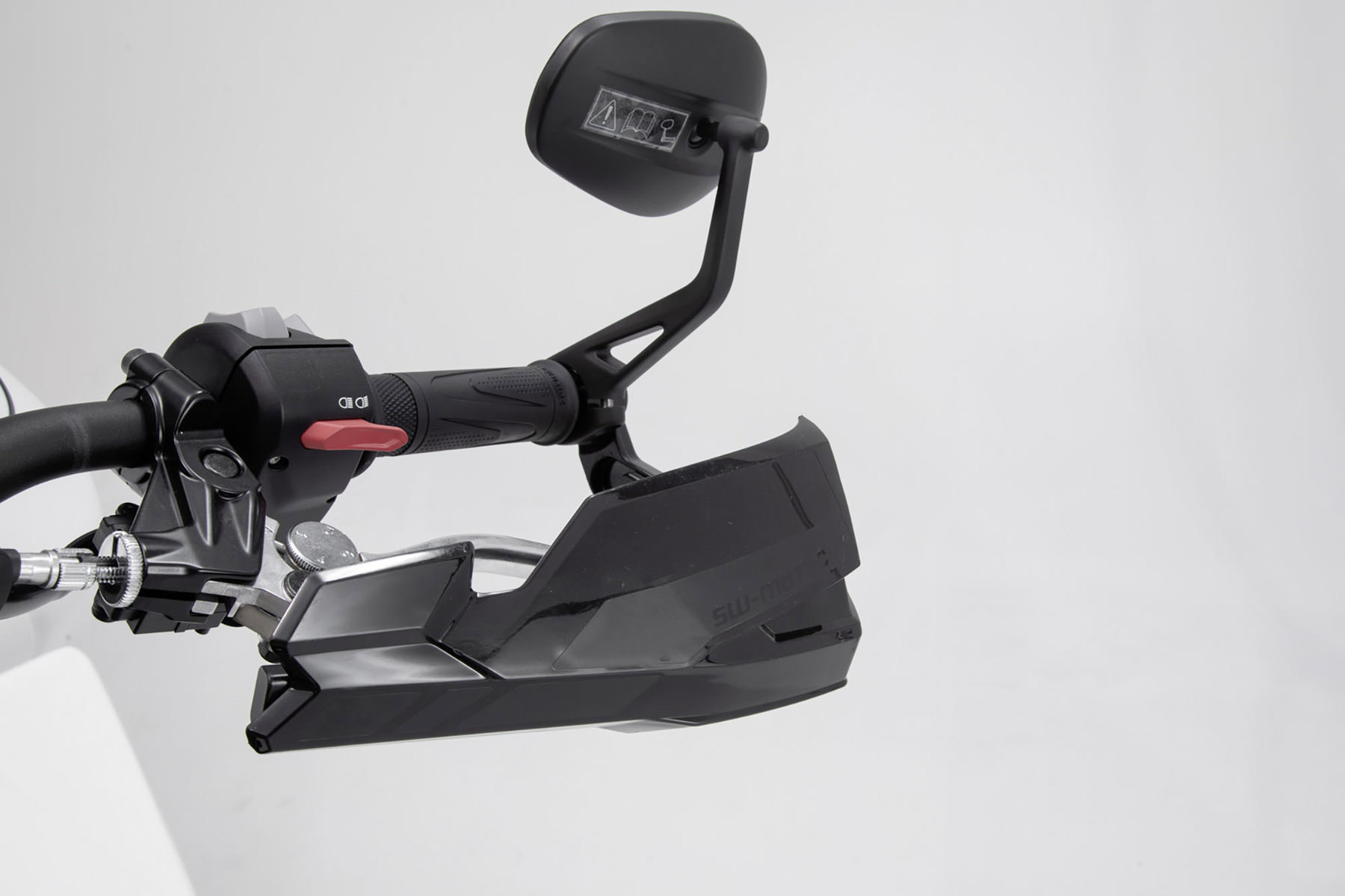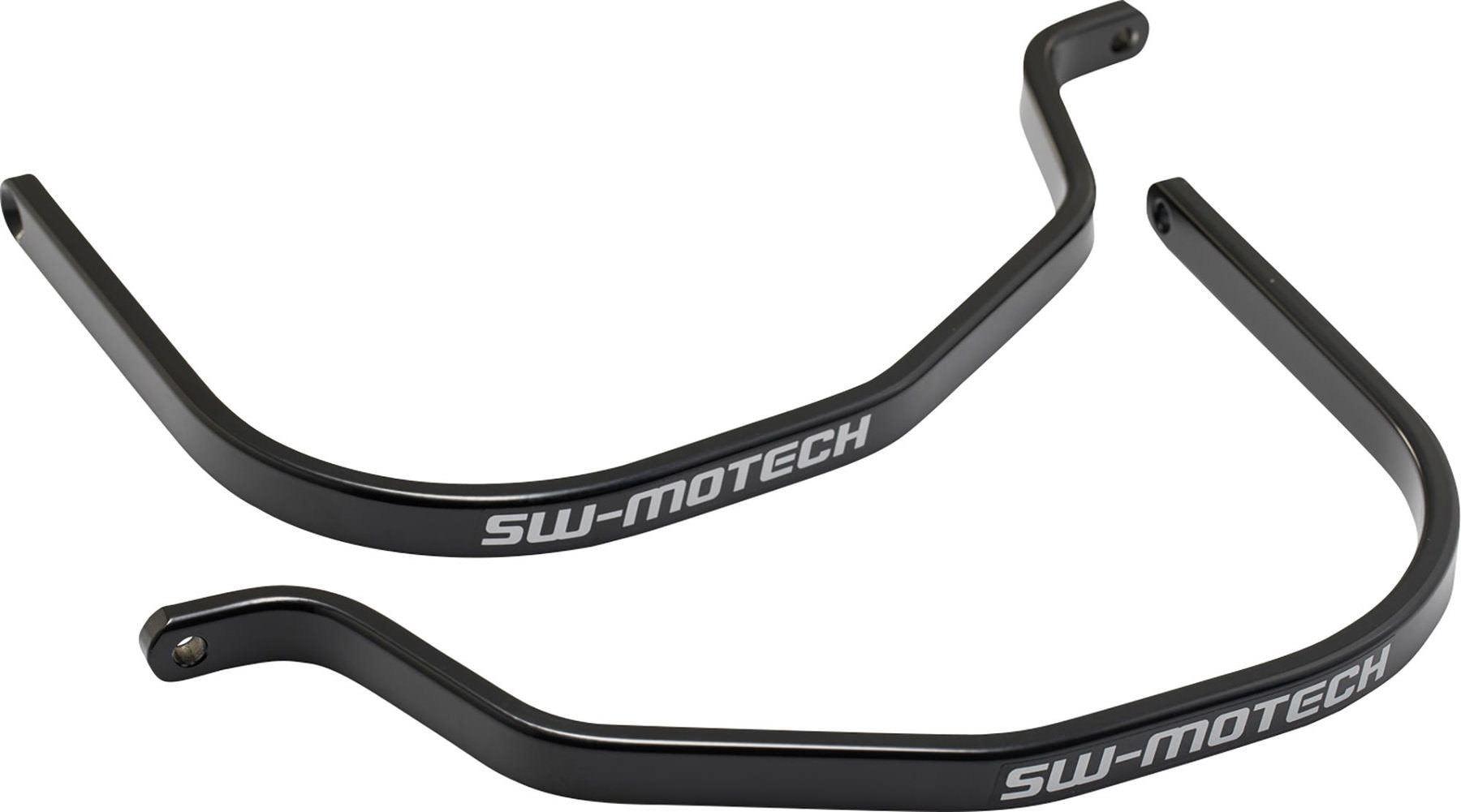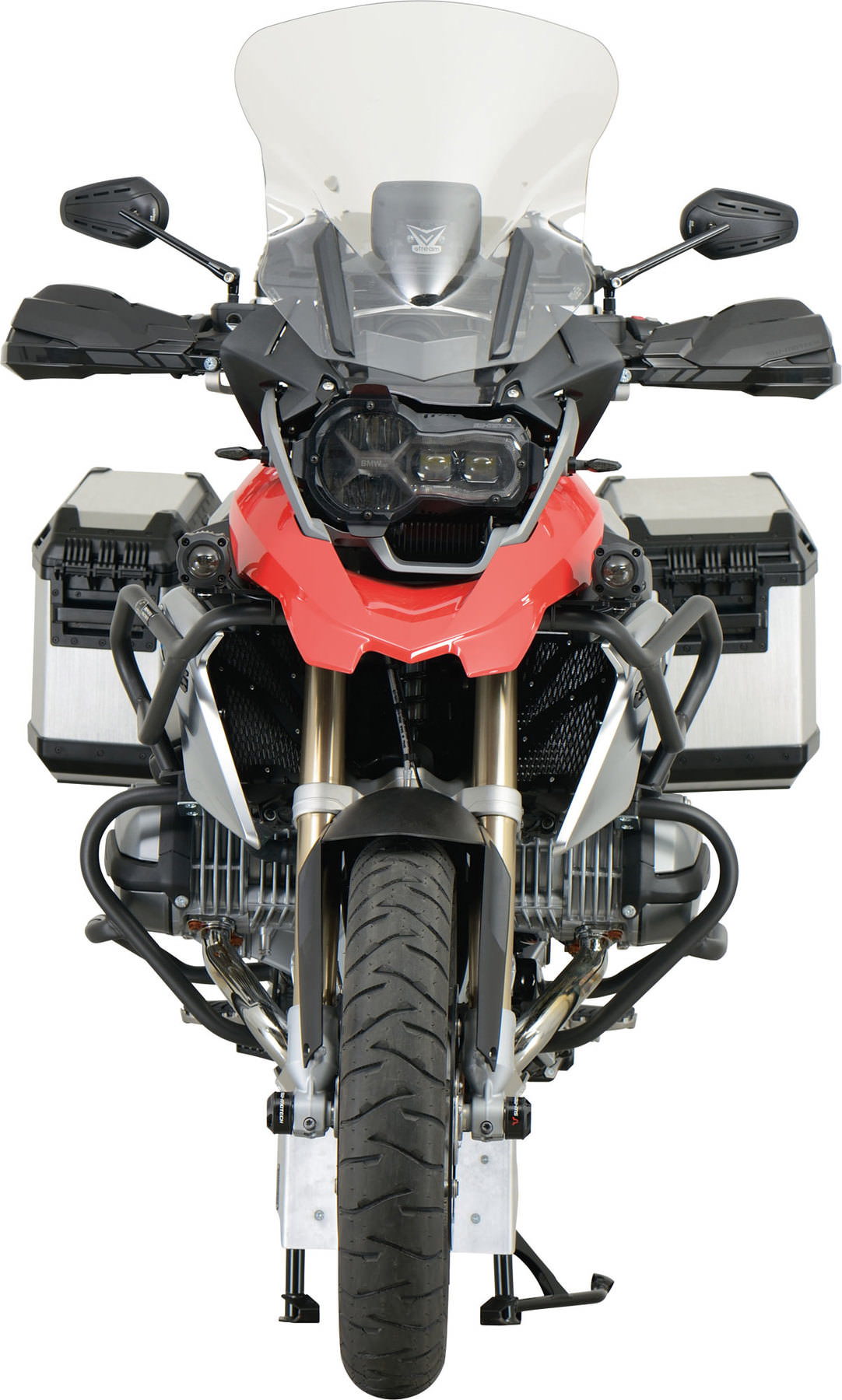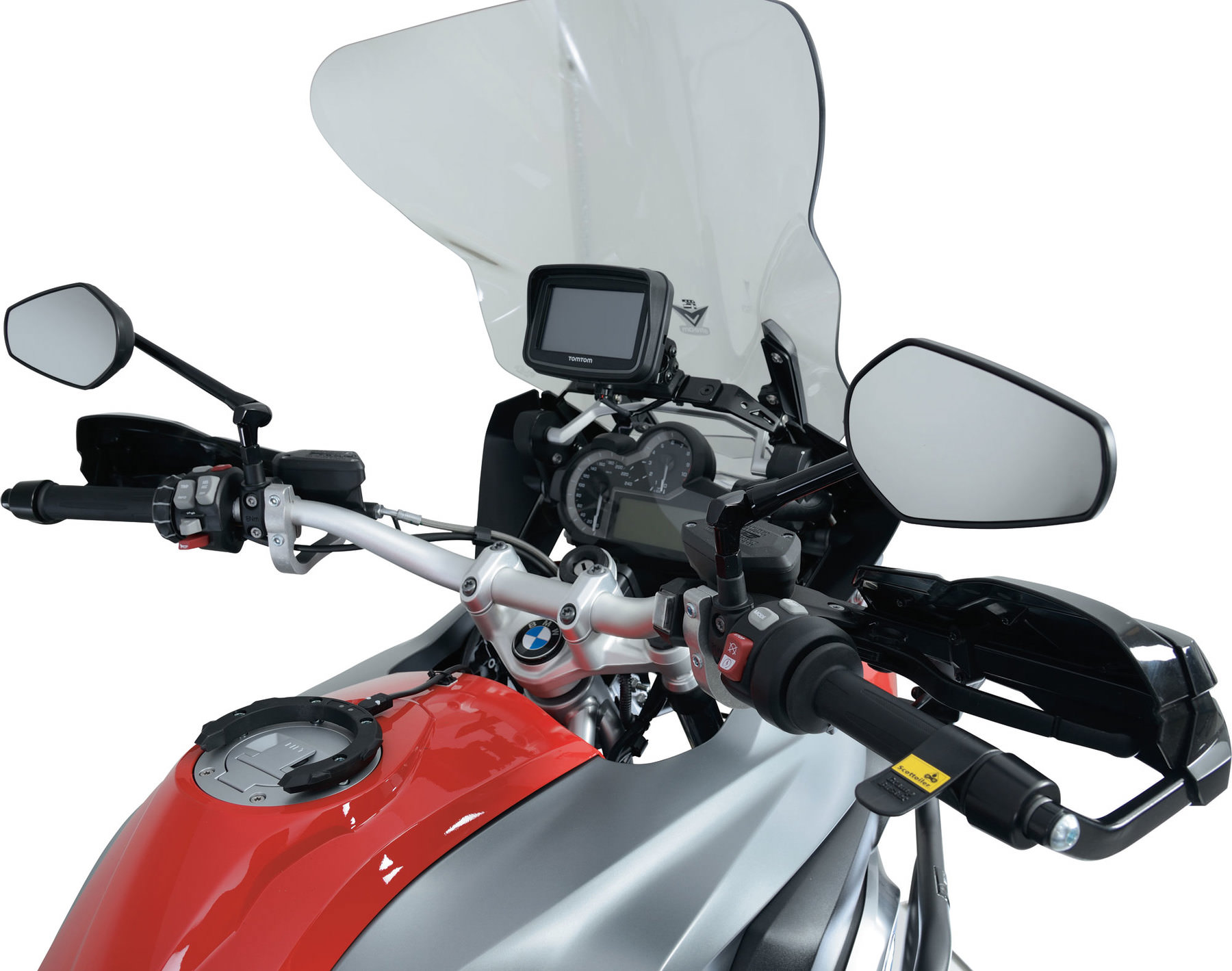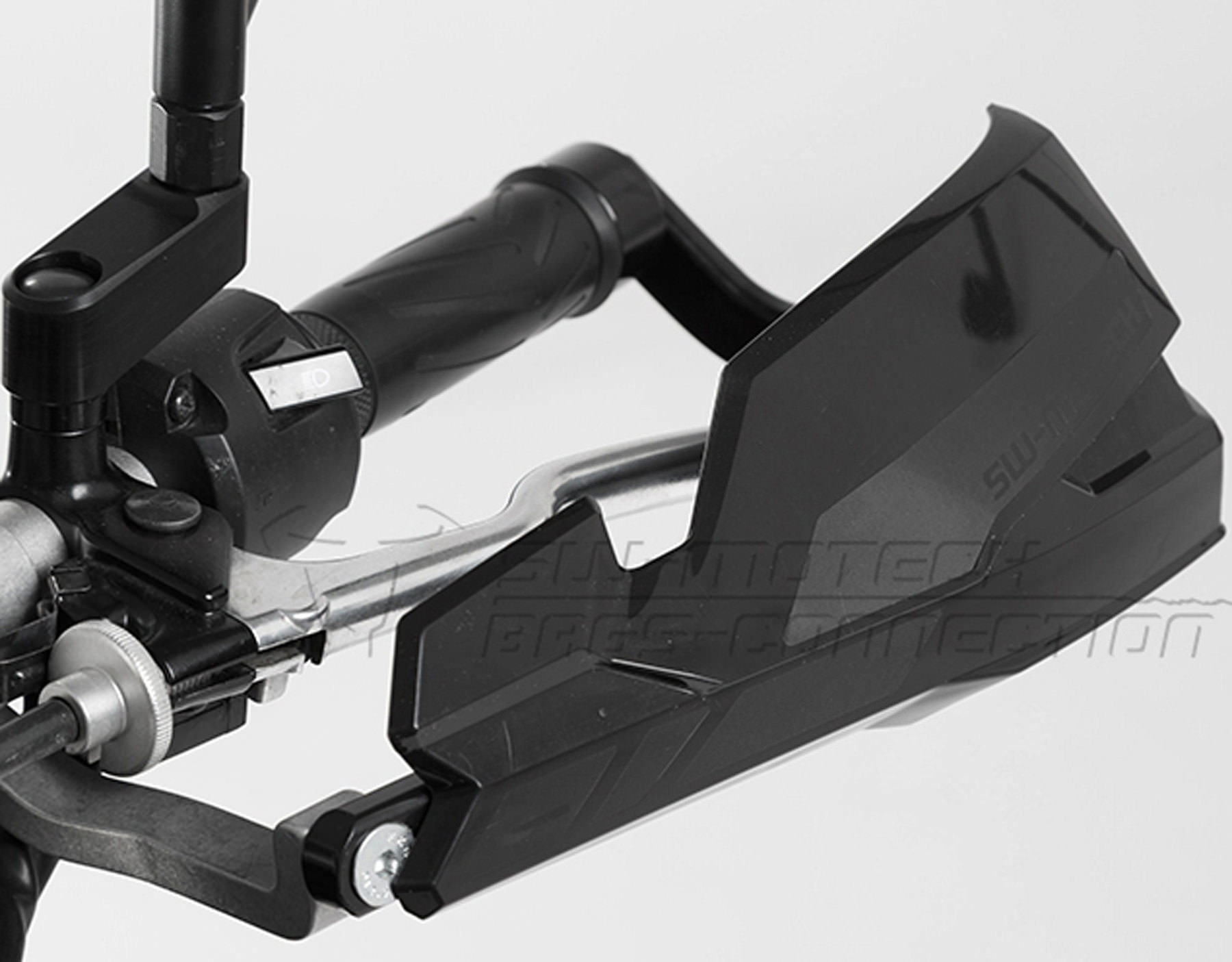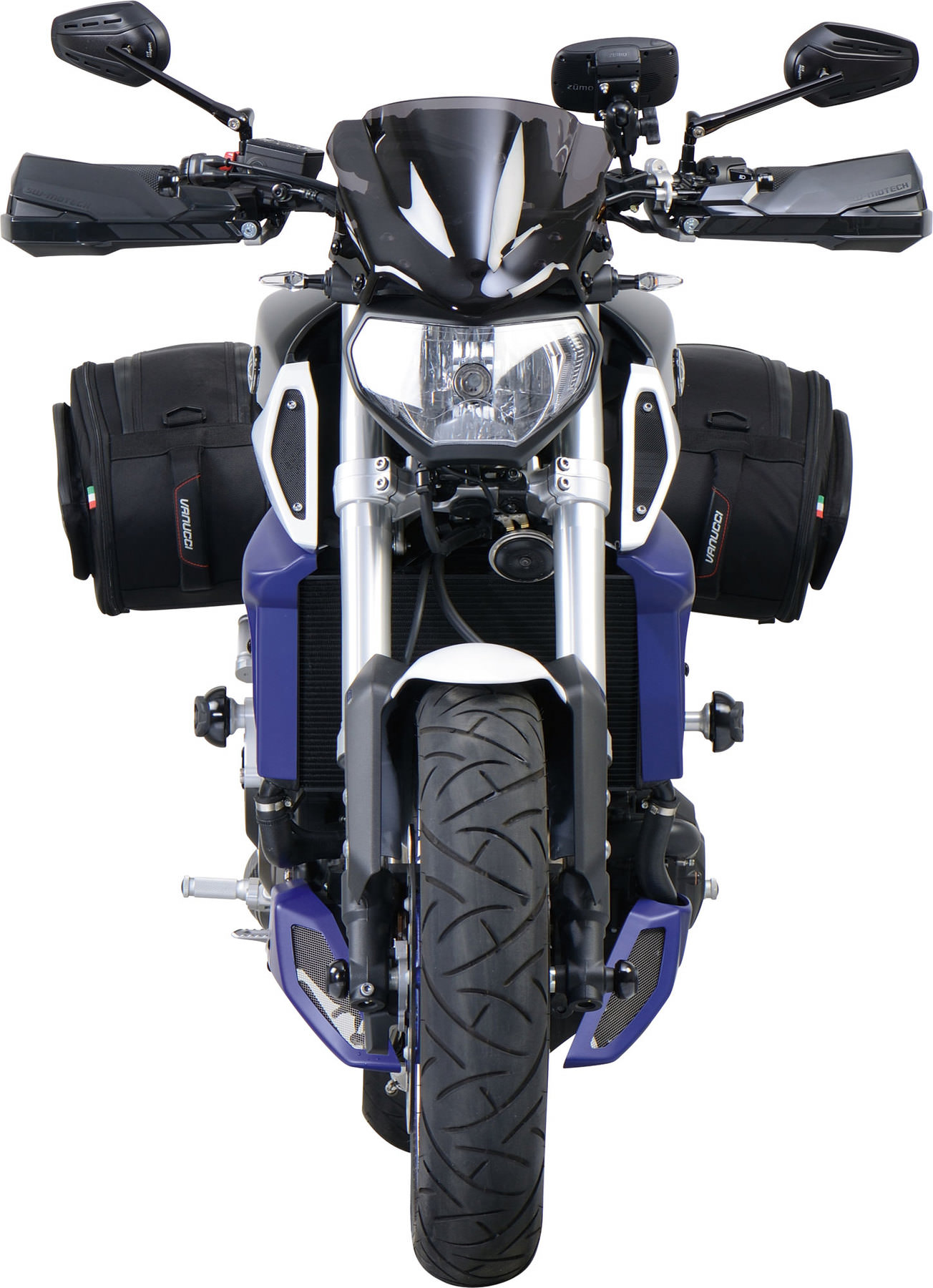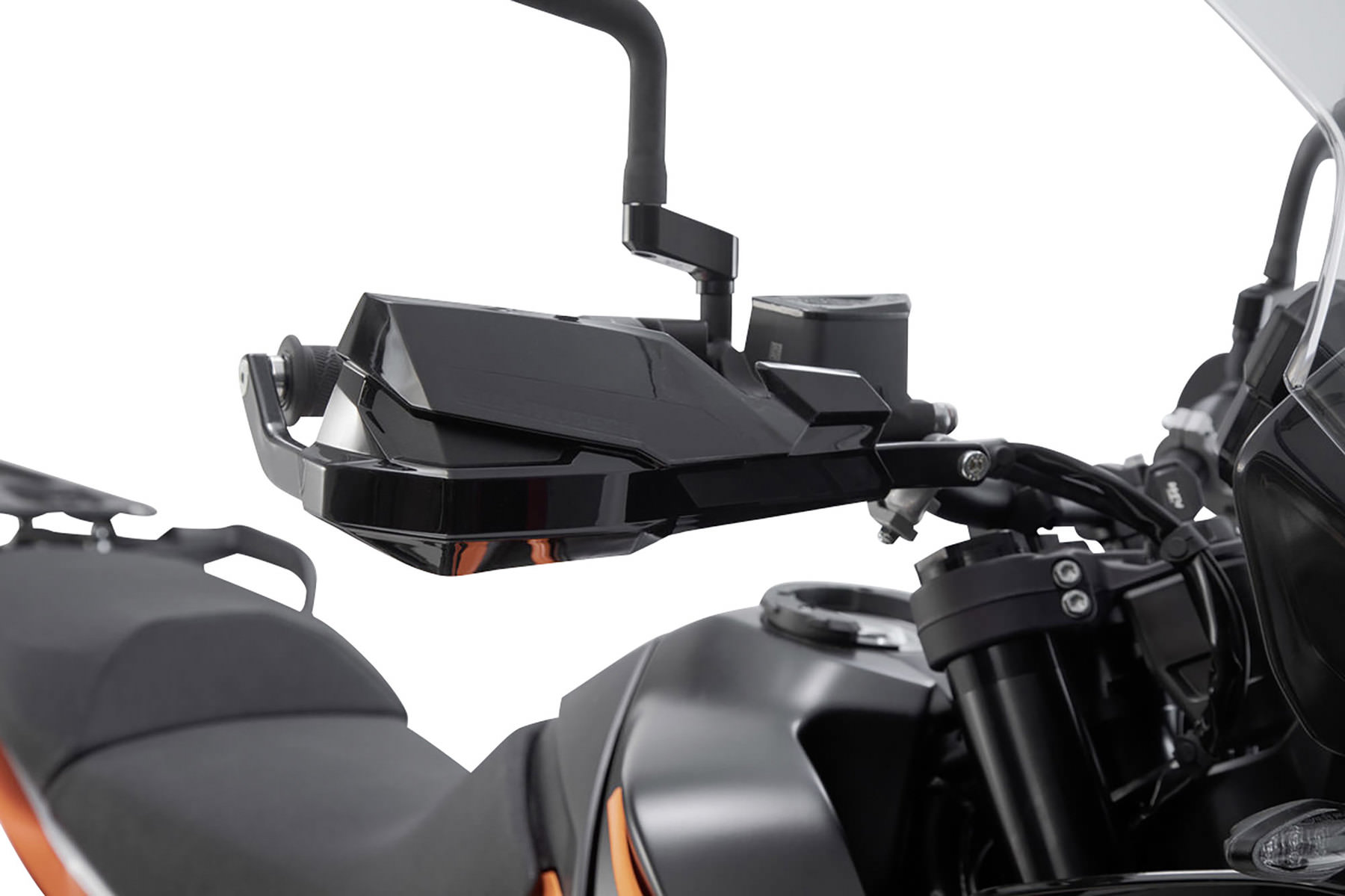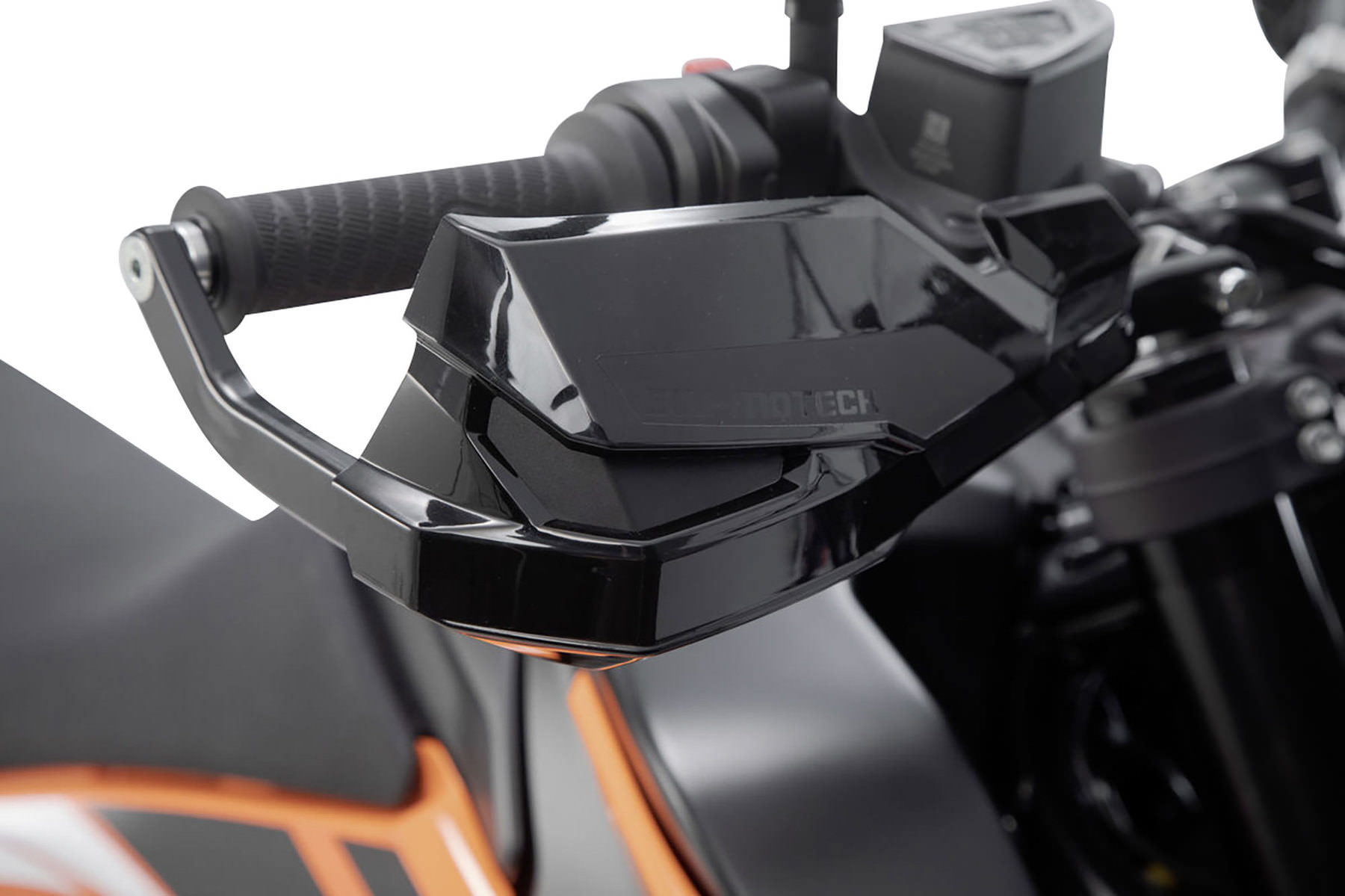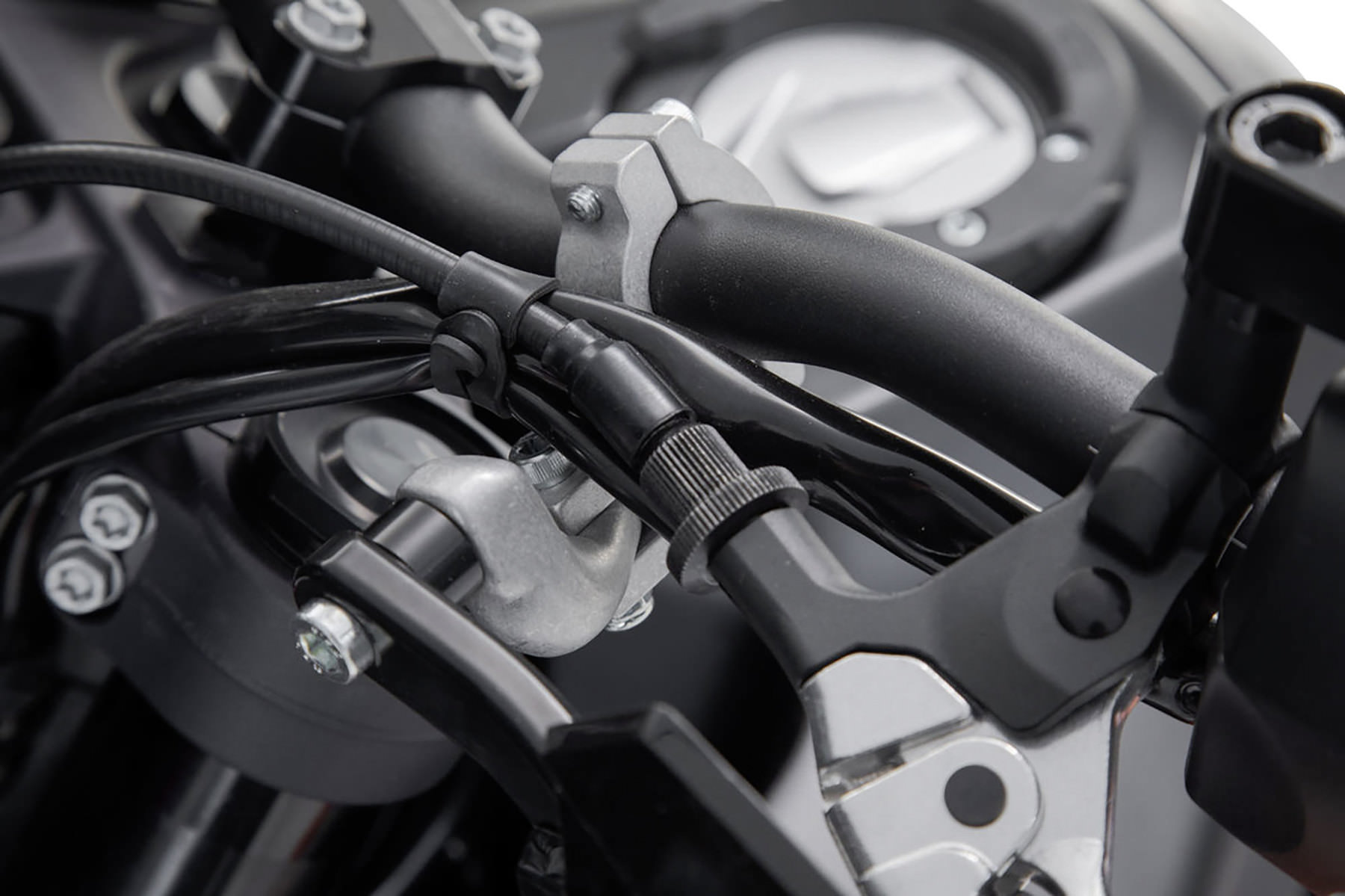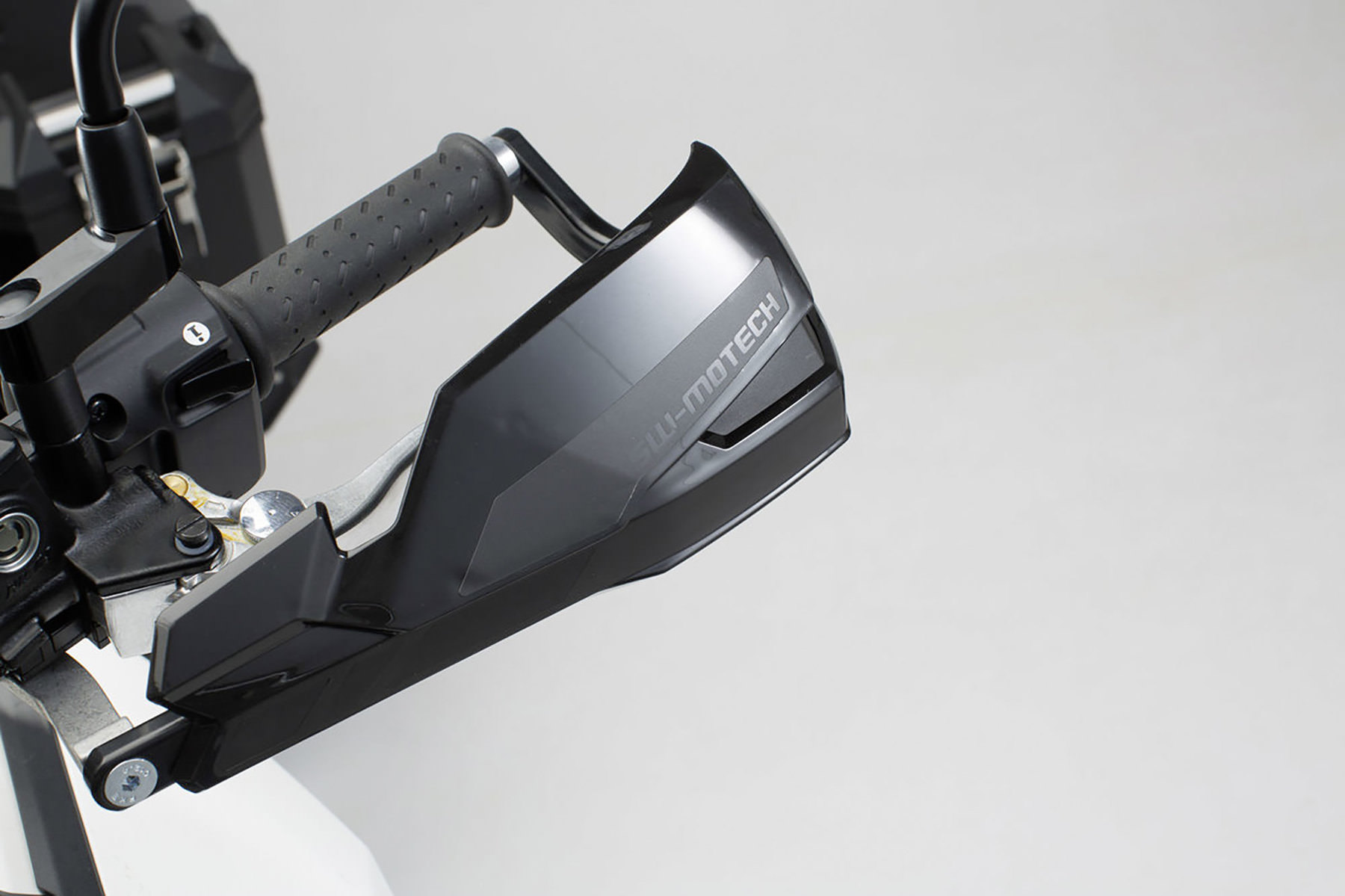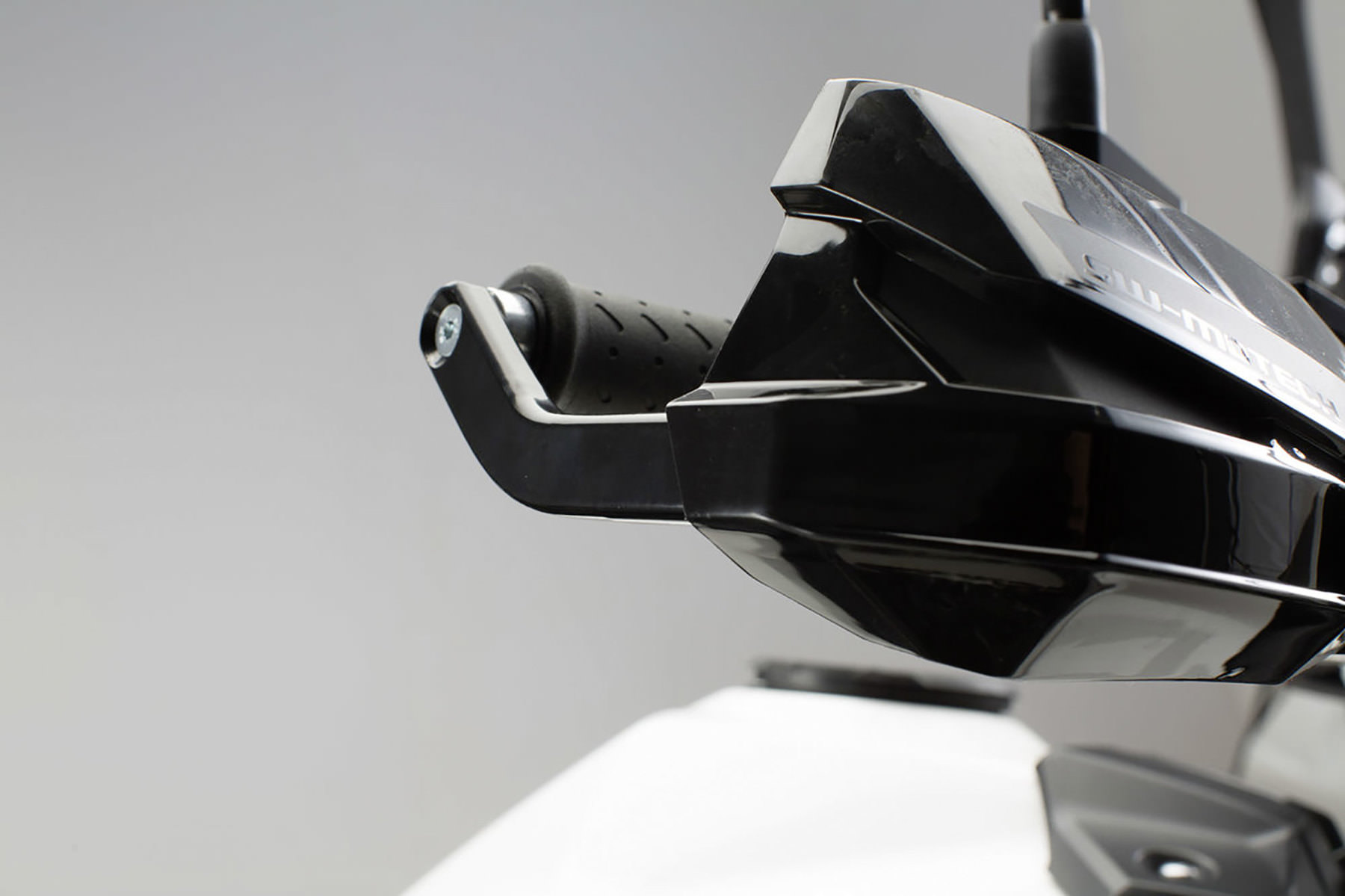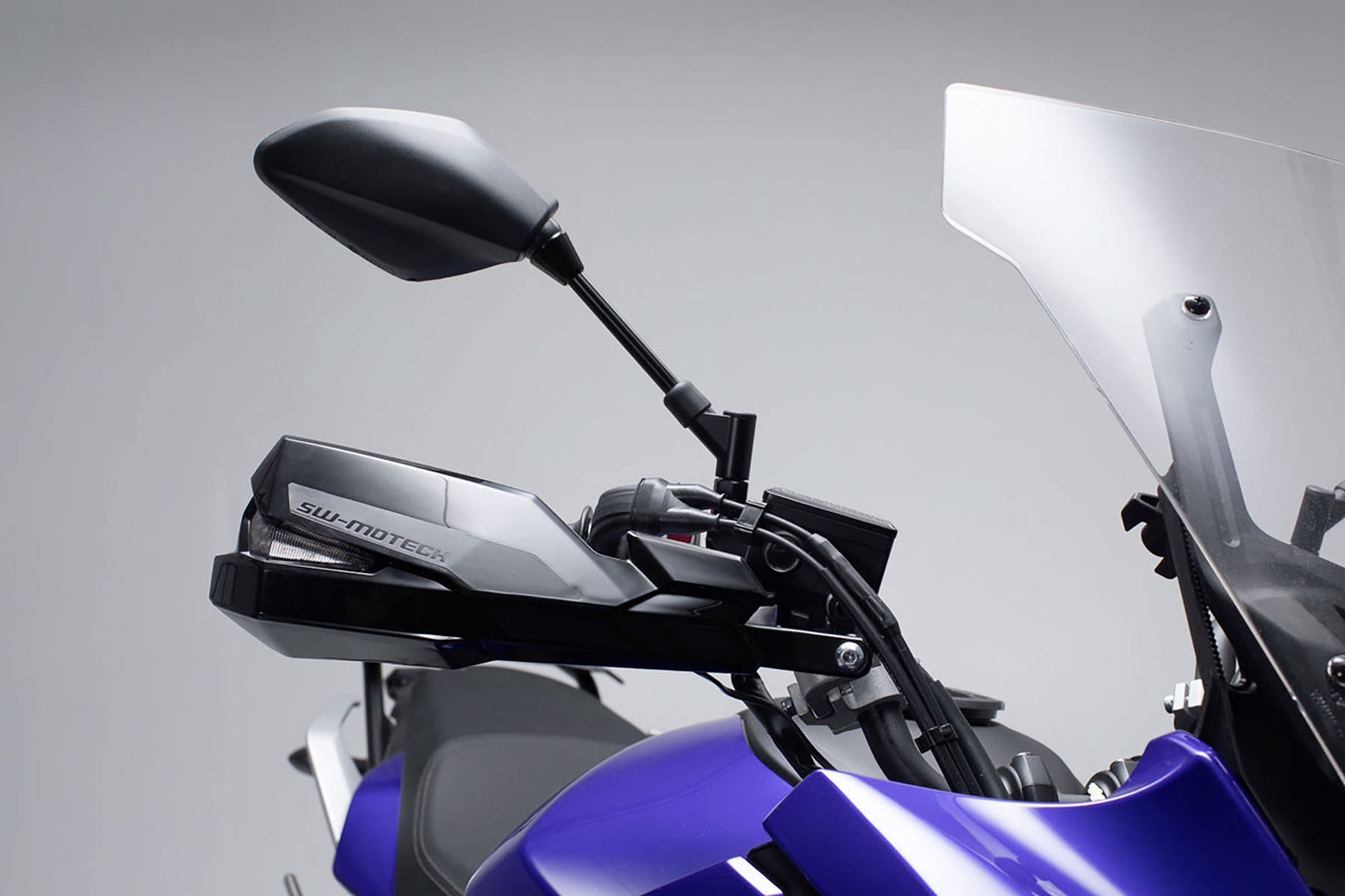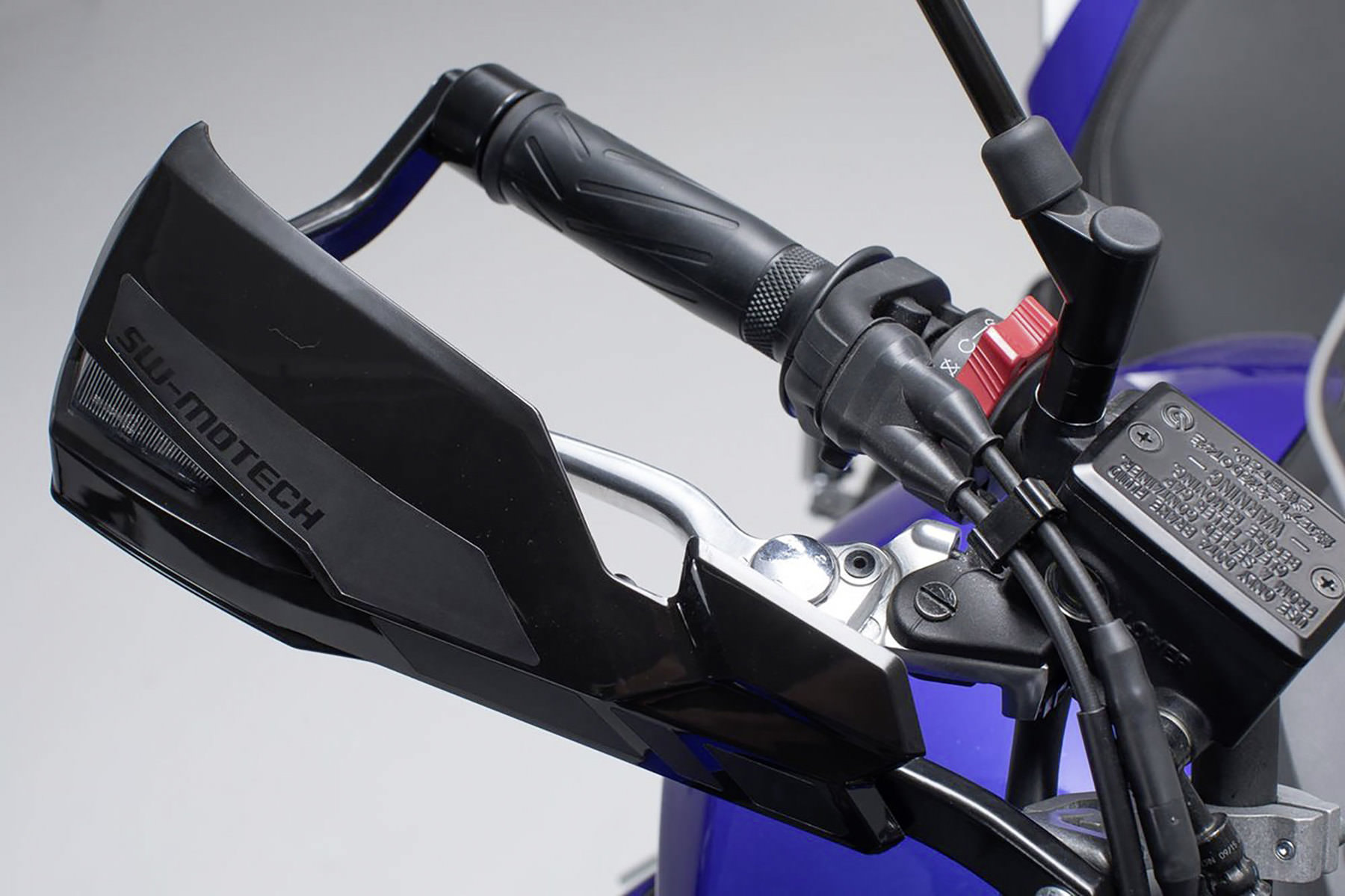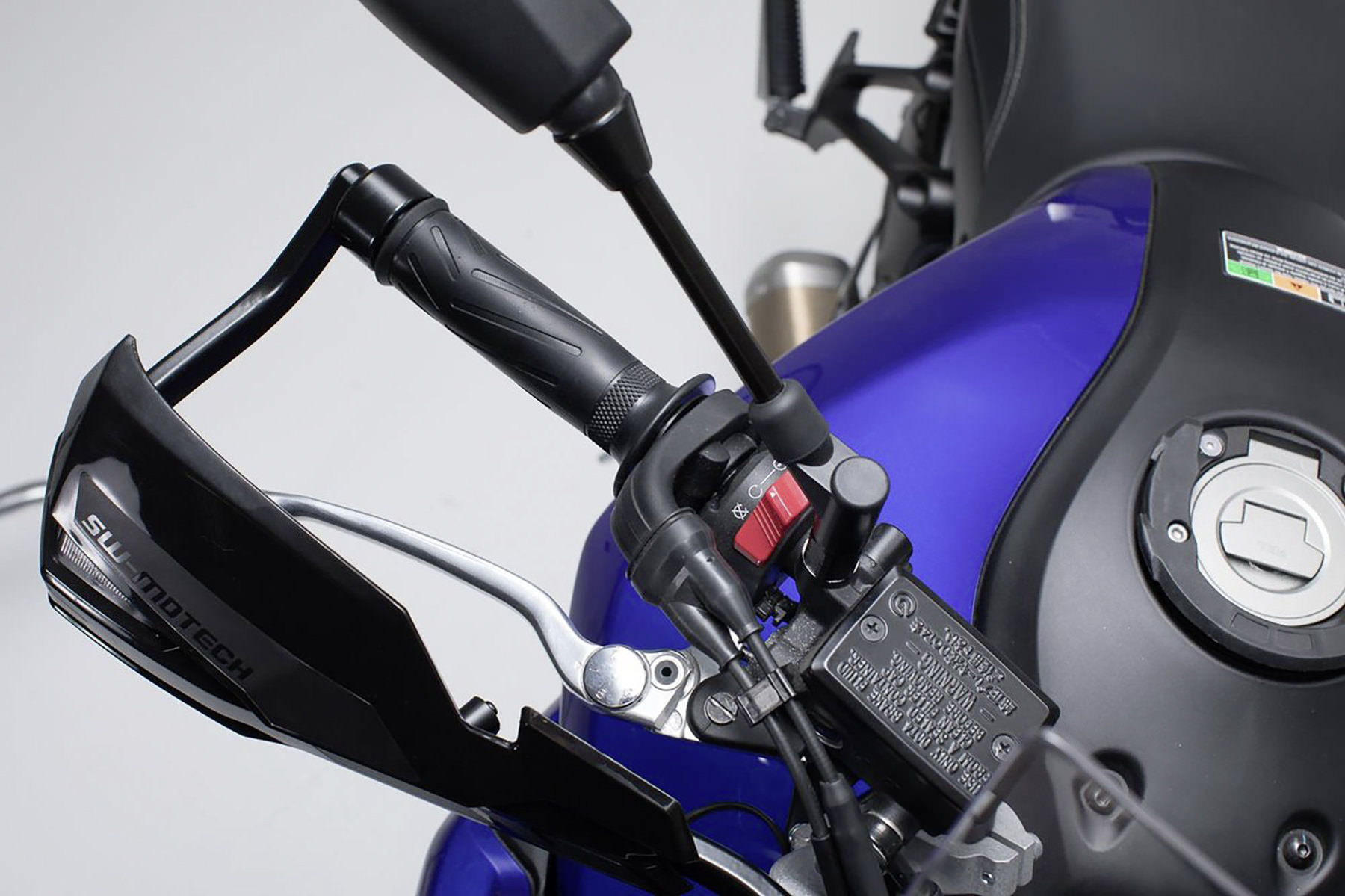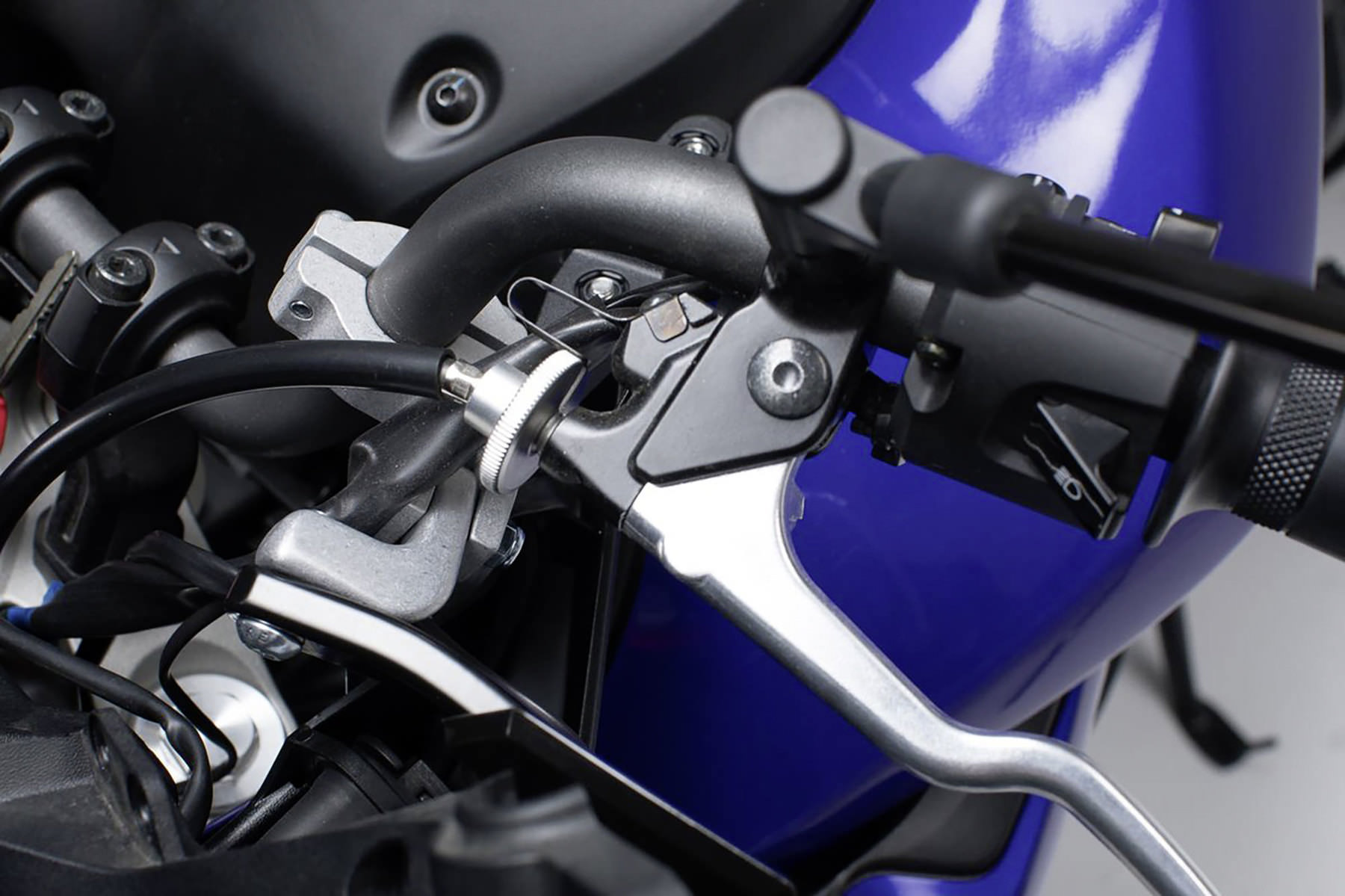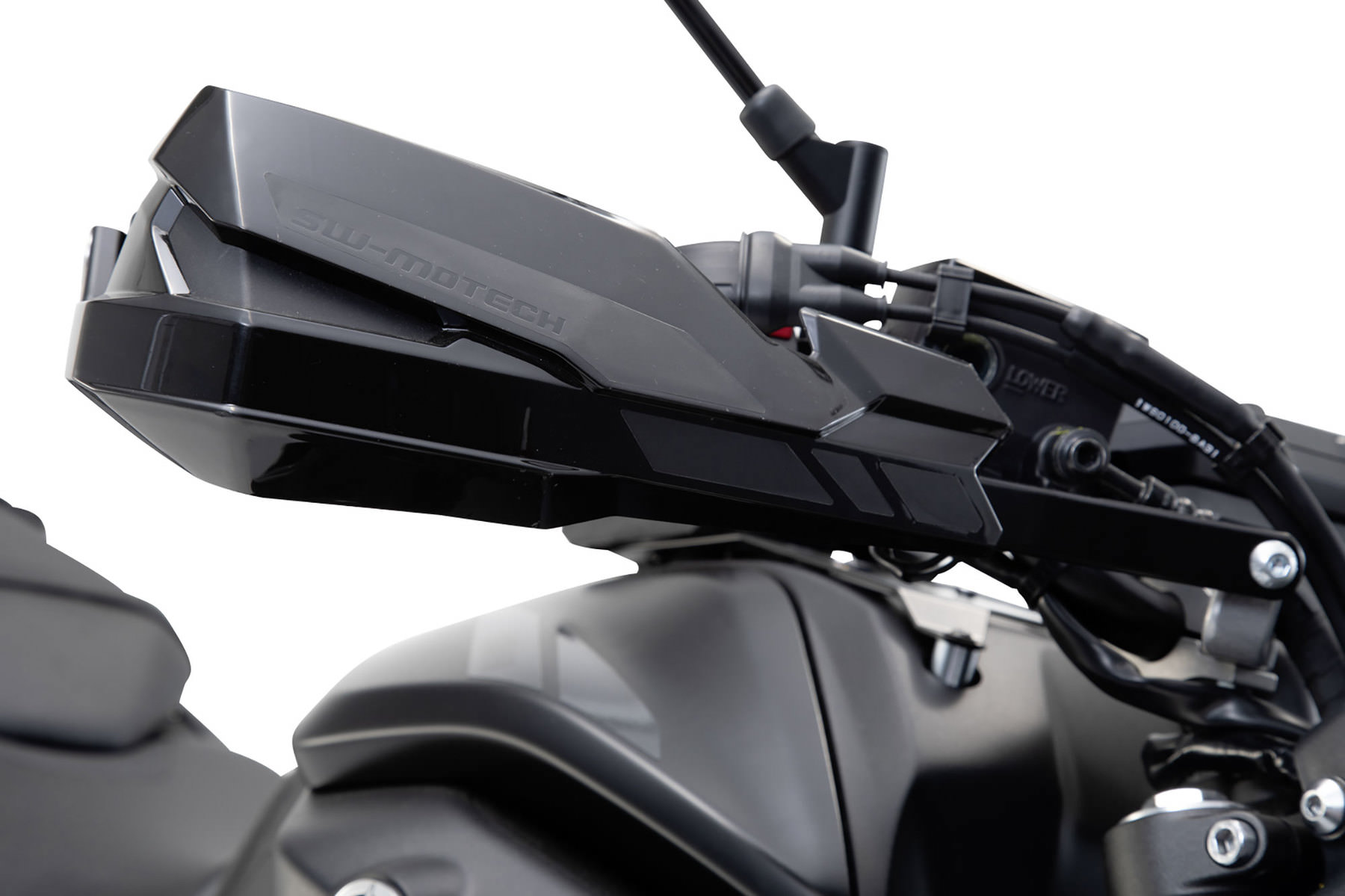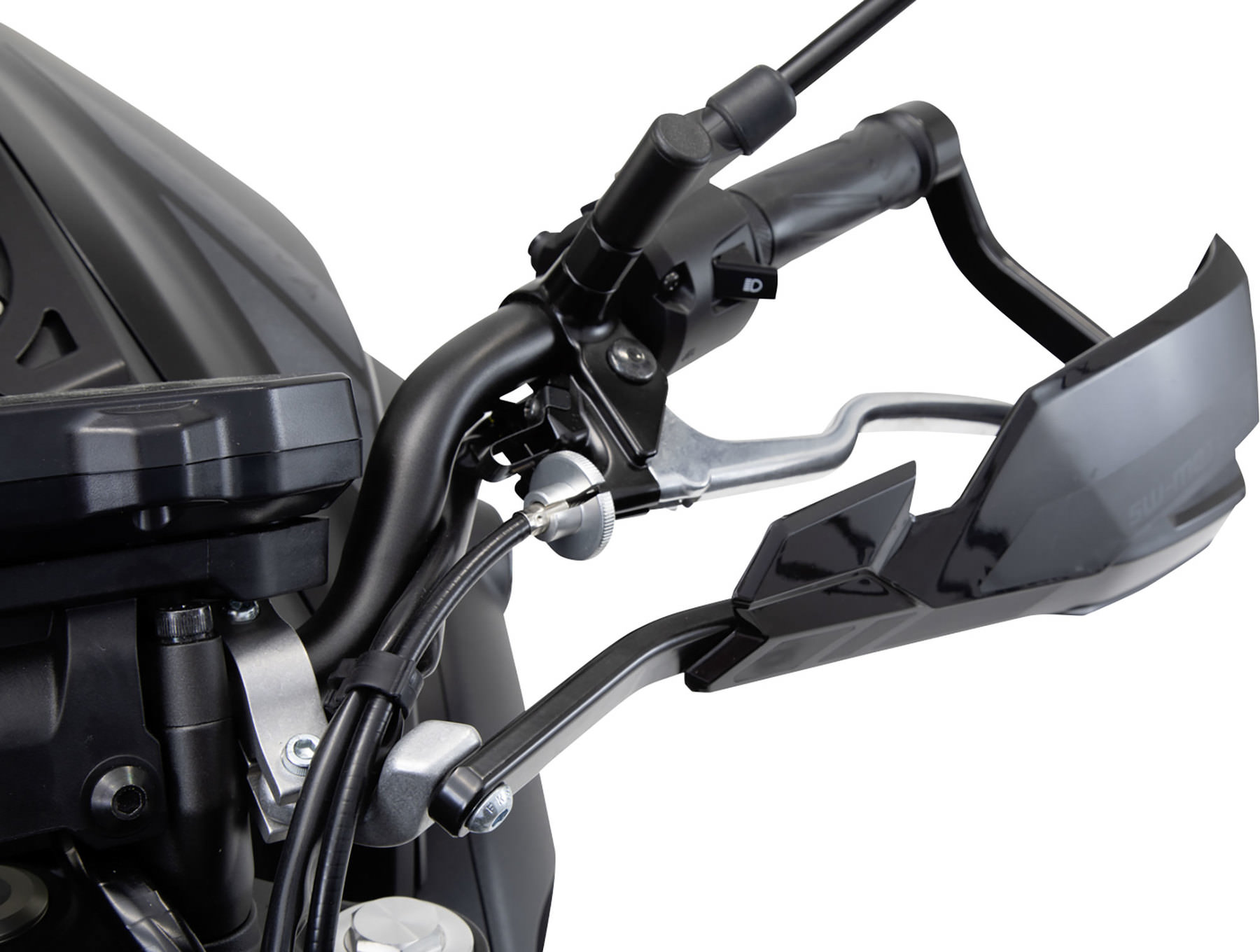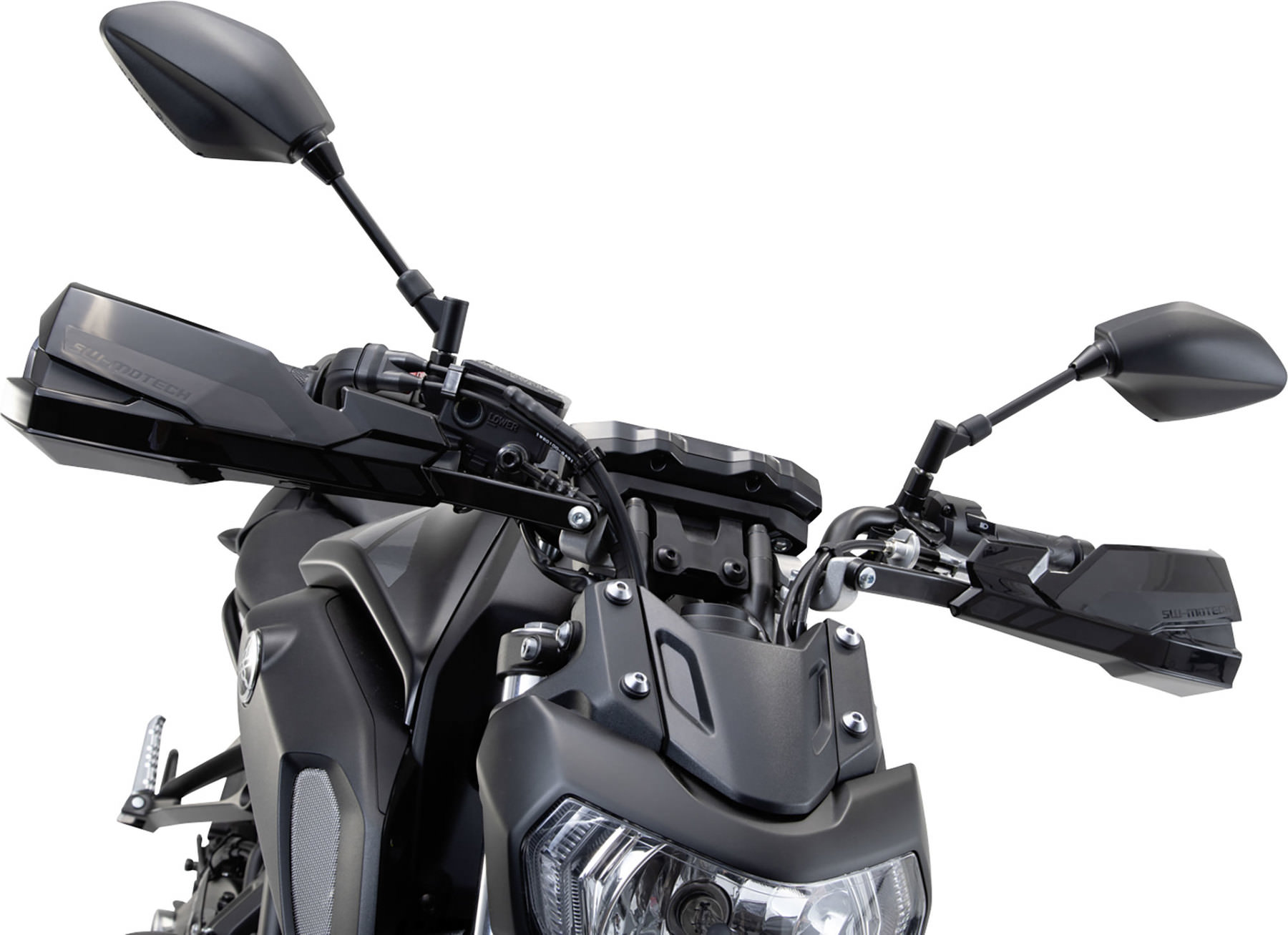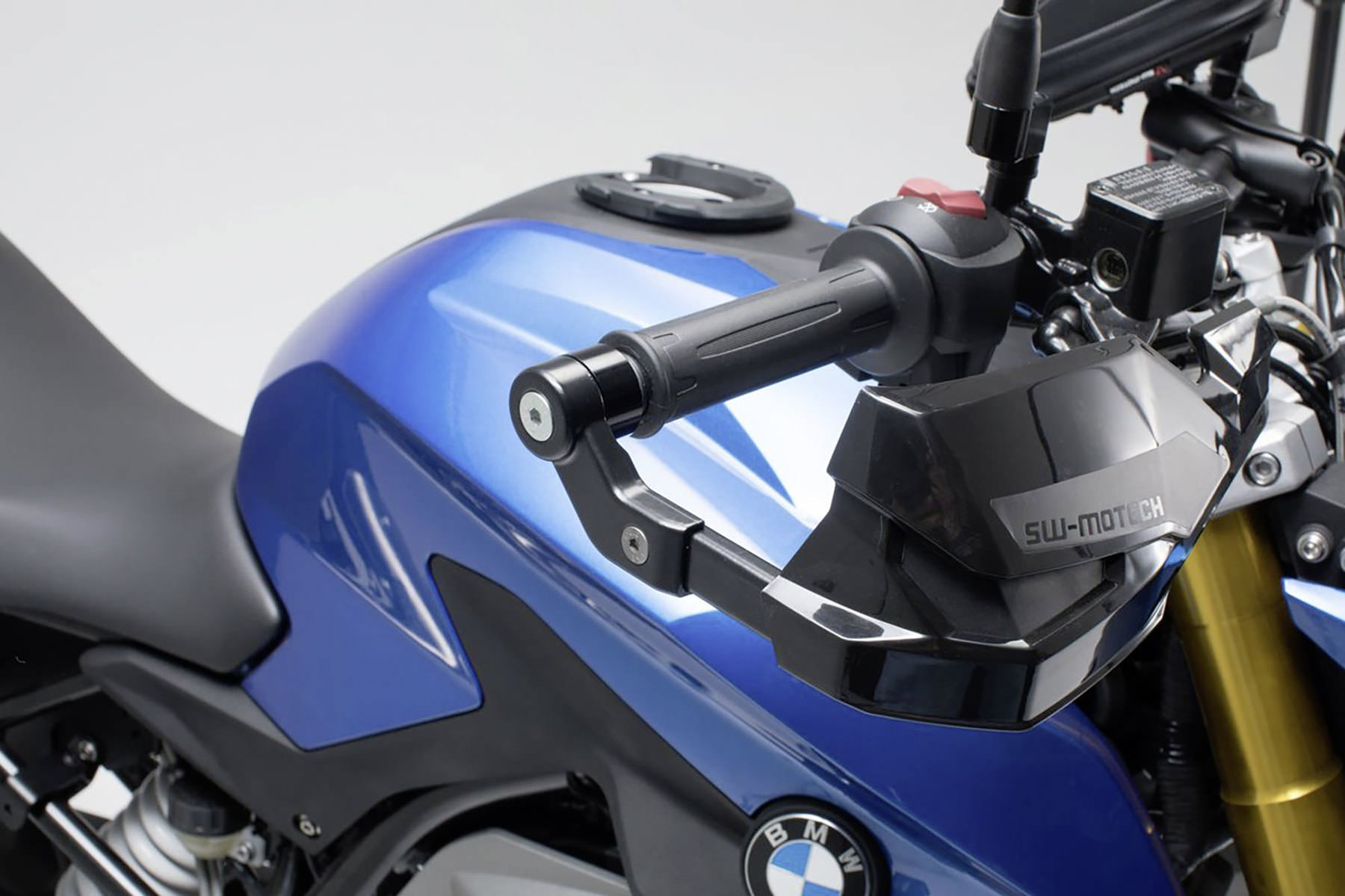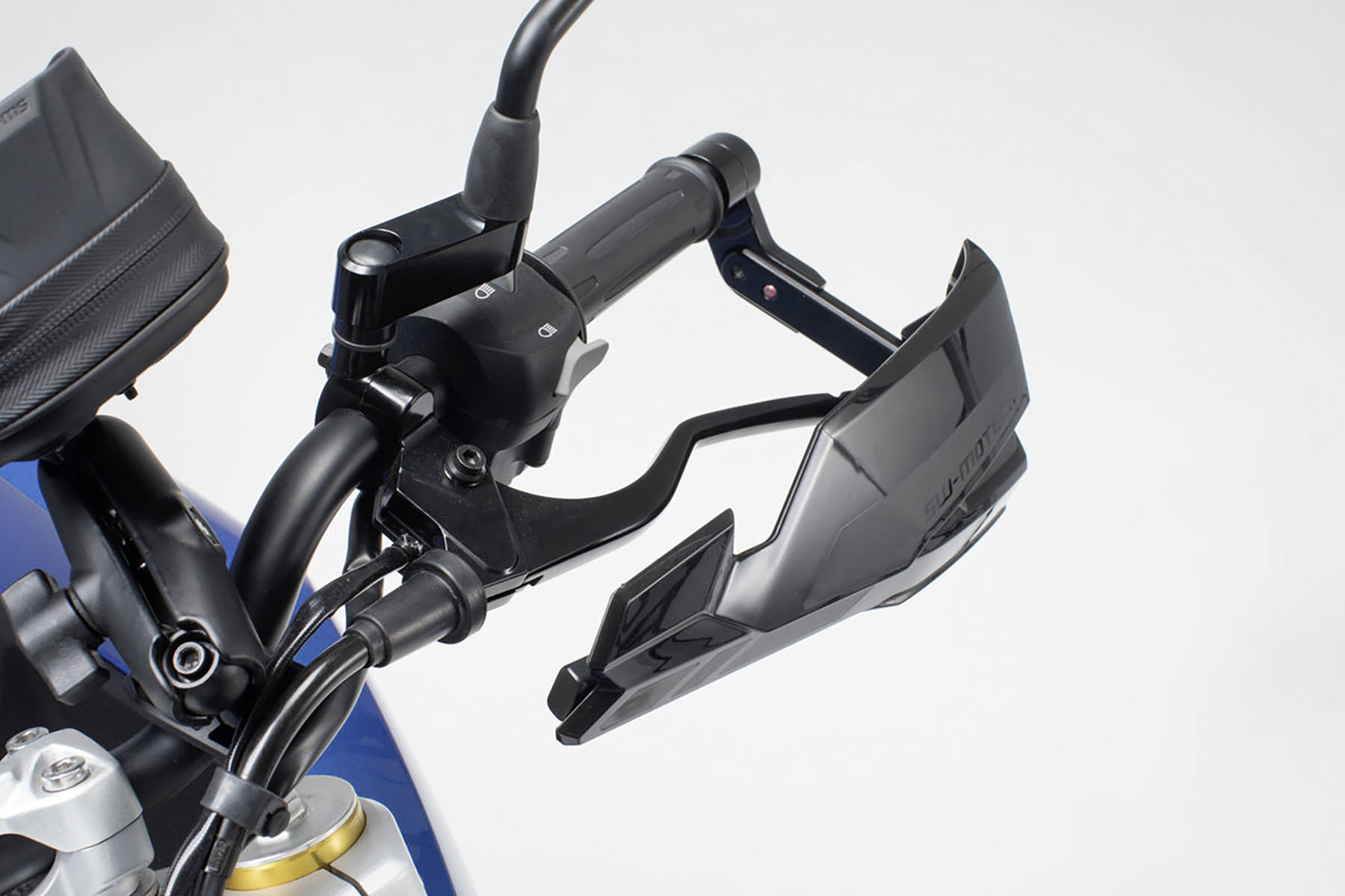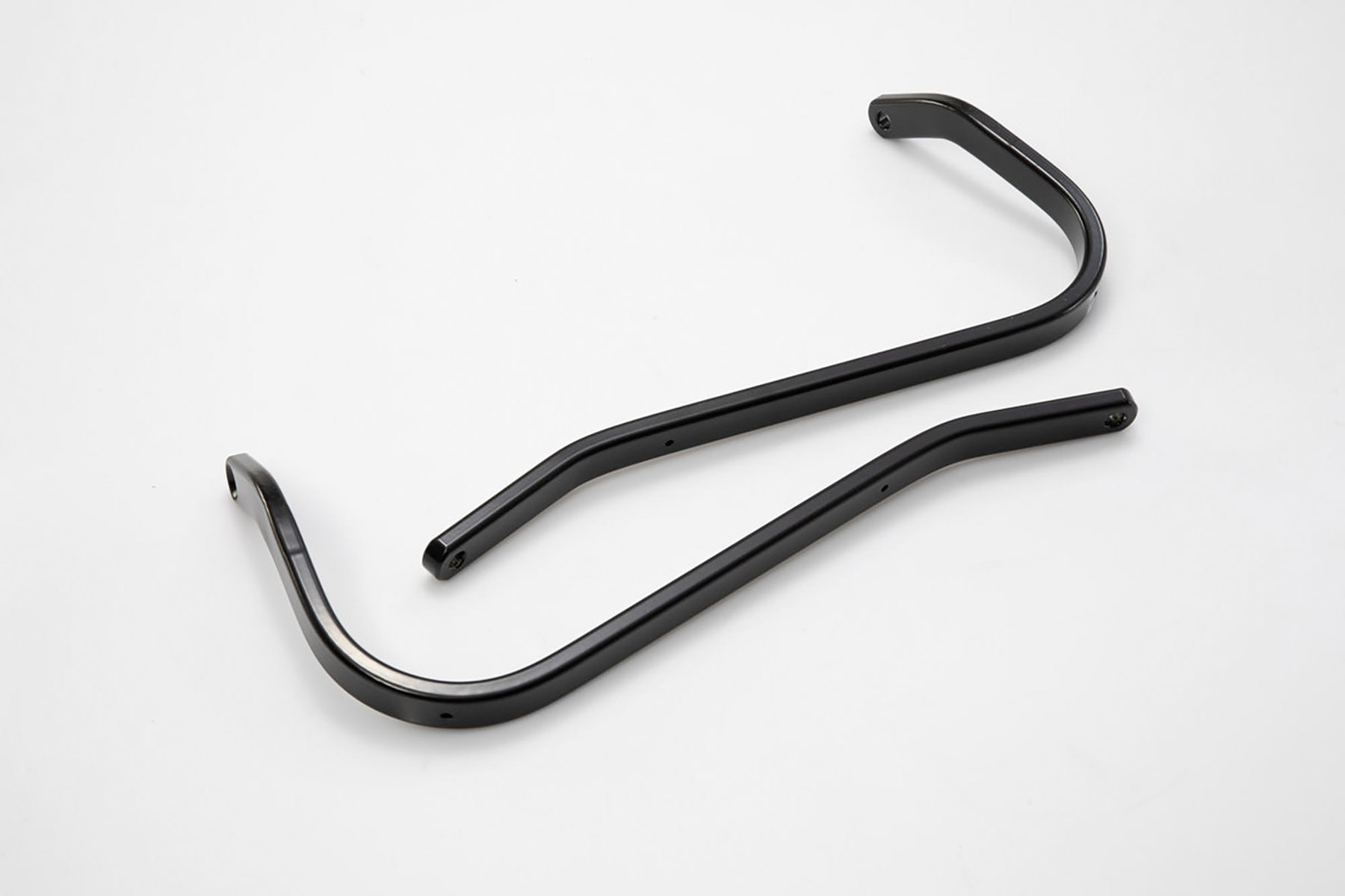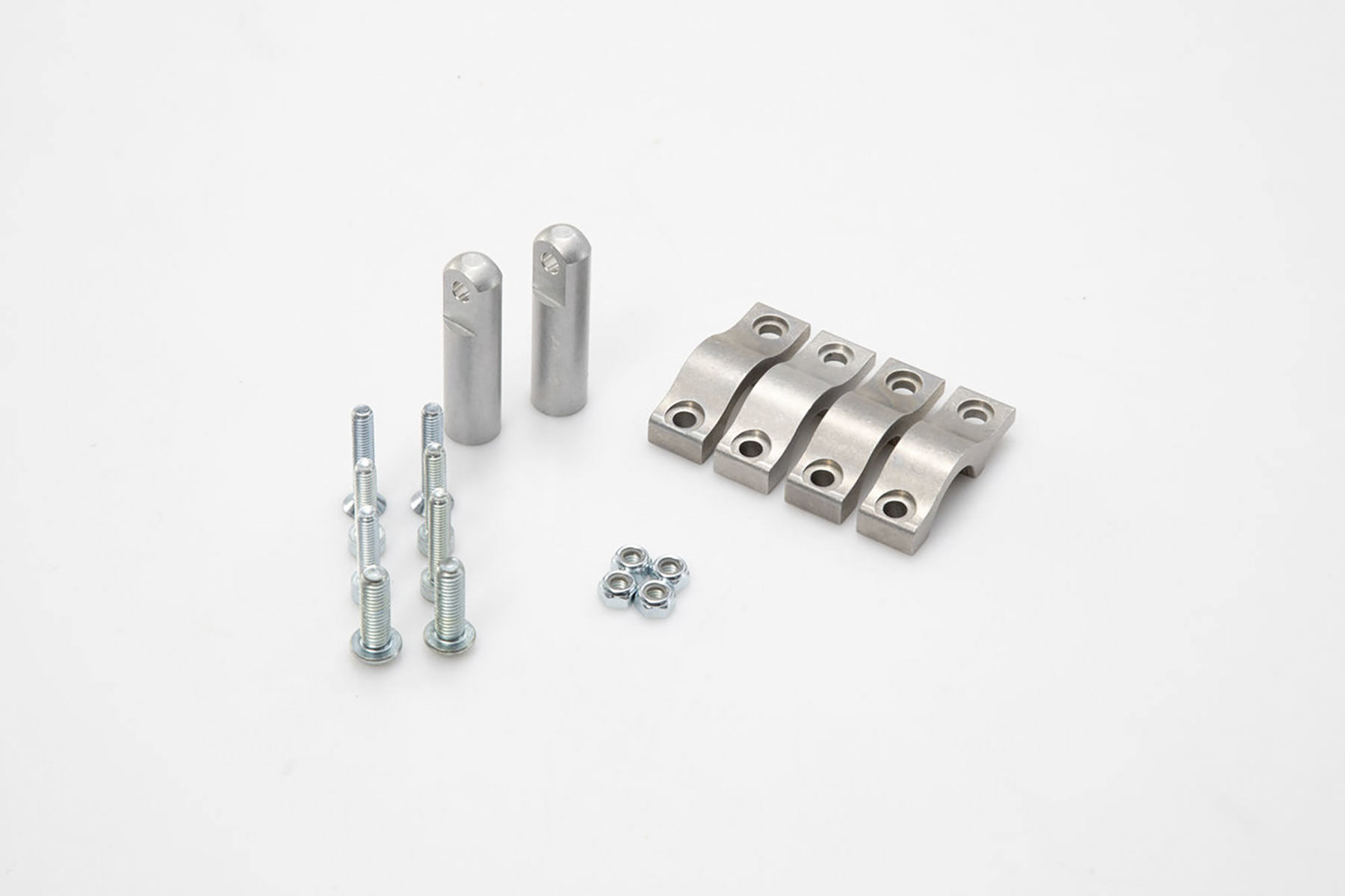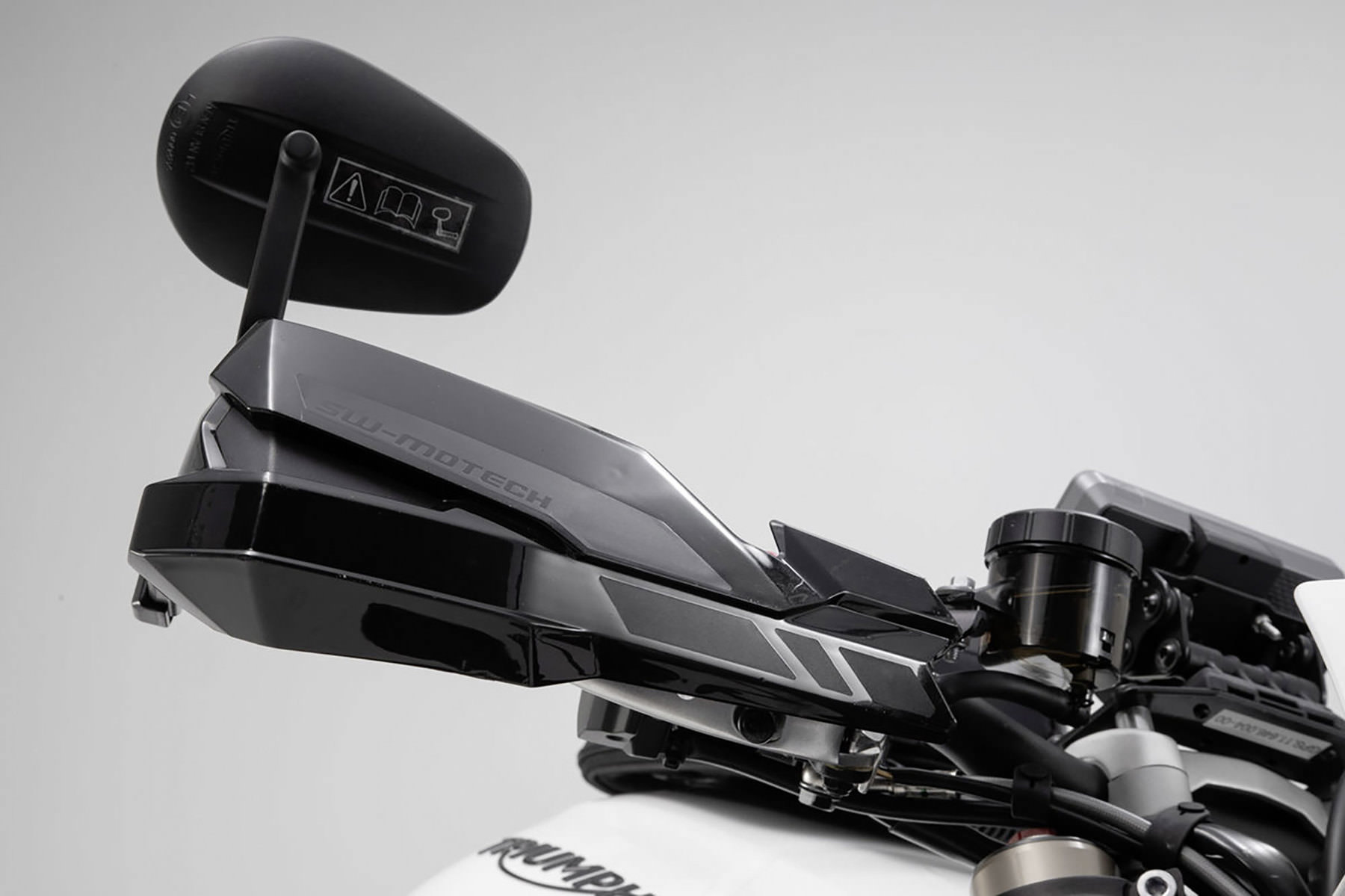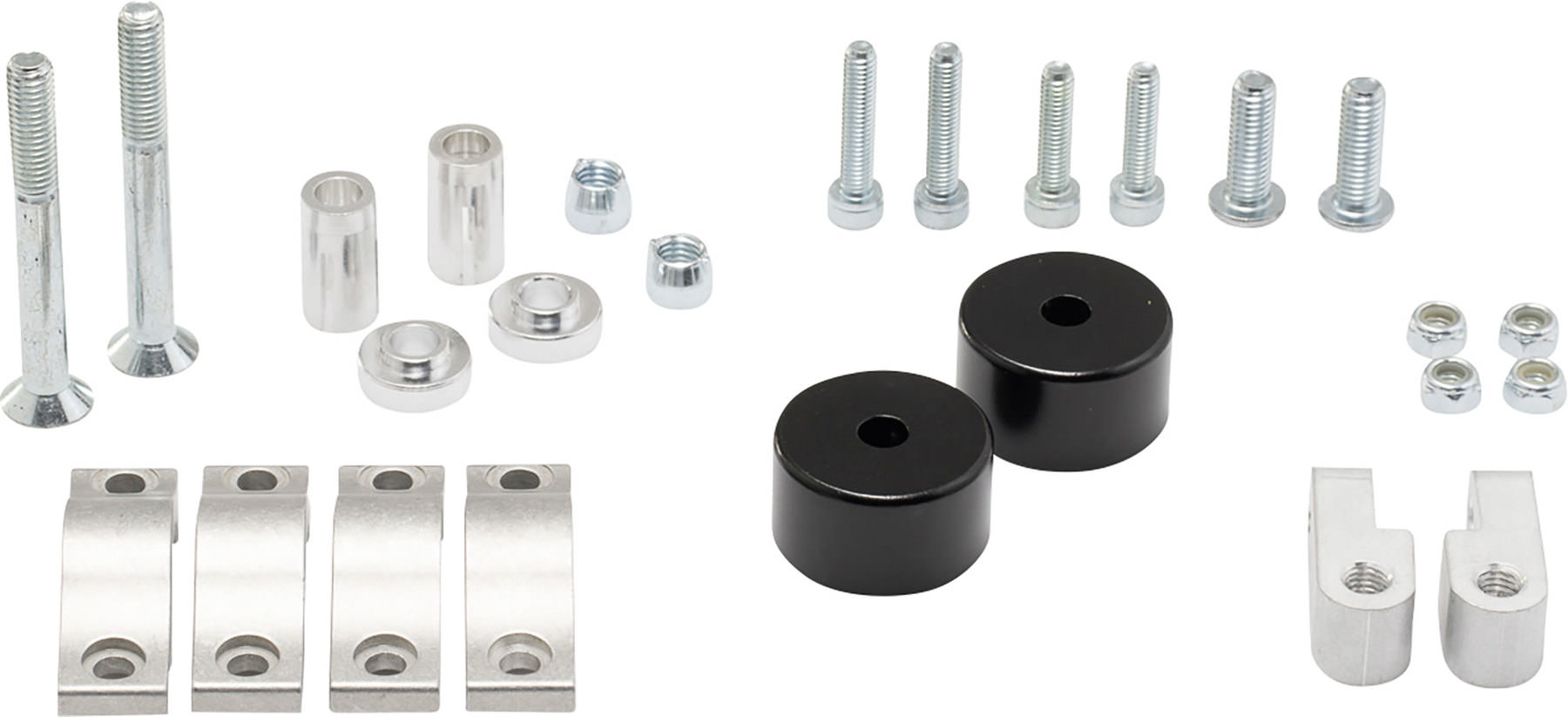 SW-Motech Hand Guards
Kobra
Unfortunately, this product is not compatible with this motorcycle.
Unfortunately, this product is not compatible with this motorcycle. You can find the right for the here: .
Free delivery on orders over €50.00
2 year return policy
Fast delivery
SW-Motech Hand Guards
Kobra
SW-MOTECH Kobra Hand Guards

These hand guards are equipped with a sturdy aluminium bar for a very high level of passive safety. The aerodynamically shaped plastic guards also provide effective protection against the cold and wet. Once you've tried them, you'll never want to be without them!
Material: Aluminium/plastic.
Components supplied/Installation: Sold in pairs, incl. vehicle-specific mounting set for your selected bike model.
Installation is only possible on OEM handlebars.
The hand guards can also be fitted with E-approved LED indicators and extensions for even greater protection. These optional accessories, which have to be ordered separately, can be found under: "Compatible products".


Manufacturer details: SW-Motech

Engineering for motorbikes

SW-MOTECH stands for competence in the development and production of practical solutions in the areas of luggage systems, navigation, ergonomics and safety - all perfectly designed to meet your riding needs. These products stand out thanks to their distinct look, constant high performance, patented technologies and elaborate innovations. Quality, durability and precision are of utmost importance. SW-MOTECH is the ideal companion for every adventure, no matter whether you are on the way to work, on a weekend tour or around globe.
Product
Art. No.
Availability
Price
Actions
KOBRA CB500X 2018- BLACK
10068547

The product will be ordered from the manufacturer for you. Depending on availability, longer delivery times are also possible. We'll let you know if that's the case. You can of course cancel your delivery at any time free of charge.

Available in 7-21 days

€140.00 1
KOBRA CRF1000L./AS15-BLK
10068545

The product will be ordered from the manufacturer for you. Depending on availability, longer delivery times are also possible. We'll let you know if that's the case. You can of course cancel your delivery at any time free of charge.

Available in 7-21 days

€150.00 1
KOBRA F750/850,R1250 BLK
10068548

The product will be ordered from the manufacturer for you. Depending on availability, longer delivery times are also possible. We'll let you know if that's the case. You can of course cancel your delivery at any time free of charge.

Available in 7-21 days

€150.00 1
KOBRA MT-07 2020- BLACK
10068542

The product will be ordered from the manufacturer for you. Depending on availability, longer delivery times are also possible. We'll let you know if that's the case. You can of course cancel your delivery at any time free of charge.

Available in 7-21 days

€150.00 1
KOBRA R NINET 2016- BLACK
10068540

The product will be ordered from the manufacturer for you. Depending on availability, longer delivery times are also possible. We'll let you know if that's the case. You can of course cancel your delivery at any time free of charge.

Available in 7-21 days

€135.00 1
KOBRA TENERE700 19- BLACK
10068555

The product will be ordered from the manufacturer for you. Depending on availability, longer delivery times are also possible. We'll let you know if that's the case. You can of course cancel your delivery at any time free of charge.

Available in 7-21 days

€150.00 1
KOBRA TIG.900/GT/RA/P 19-
10068556

The product will be ordered from the manufacturer for you. Depending on availability, longer delivery times are also possible. We'll let you know if that's the case. You can of course cancel your delivery at any time free of charge.

Available in 7-21 days

€140.00 1
KOBRA V85TT19-/TRAV20-BLK
10068543

The product will be ordered from the manufacturer for you. Depending on availability, longer delivery times are also possible. We'll let you know if that's the case. You can of course cancel your delivery at any time free of charge.

Available in 7-21 days

€140.00 1
KOBRA VAR. SCRAMBLER BLK
10068546

The product will be ordered from the manufacturer for you. Depending on availability, longer delivery times are also possible. We'll let you know if that's the case. You can of course cancel your delivery at any time free of charge.

Available in 7-21 days

€140.00 1
KOBRA VAR.MOD.KTM YAM BLK
10068554

The product will be ordered from the manufacturer for you. Depending on availability, longer delivery times are also possible. We'll let you know if that's the case. You can of course cancel your delivery at any time free of charge.

Available in 7-21 days

€140.00 1
KOBRA VERSYS1000 2018-BLK
10068544

The product will be ordered from the manufacturer for you. Depending on availability, longer delivery times are also possible. We'll let you know if that's the case. You can of course cancel your delivery at any time free of charge.

Available in 7-21 days

€140.00 1
SW-MOTECH HAND GUARDS - KOBRA VARIOUS MODELS
10021518

The item is in stock and will be delivered in 2-5 working days. Note: Stocks are updated online every hour on working days from 7 a.m. to 8 p.m., so there is a good chance that the products are available if they appear online.

Available

€150.00 1
SW-MOTECH HAND GUARDS - KOBRA VARIOUS MODELS
10021504

The item is in stock and will be delivered in 2-5 working days. Note: Stocks are updated online every hour on working days from 7 a.m. to 8 p.m., so there is a good chance that the products are available if they appear online.

Available

€150.00 1
SW-MOTECH HAND GUARDS - KOBRA VARIOUS TRIUMPH
10021517

The item is in stock and will be delivered in 2-5 working days. Note: Stocks are updated online every hour on working days from 7 a.m. to 8 p.m., so there is a good chance that the products are available if they appear online.

Available

€150.00 1
SW-MOTECH HAND GUARDS - KOBRA VARIOUS MODELS
10021514

The item is in stock and will be delivered in 2-5 working days. Note: Stocks are updated online every hour on working days from 7 a.m. to 8 p.m., so there is a good chance that the products are available if they appear online.

Available

€150.00 1
SW-MOTECH HAND GUARDS - KOBRA 1200EXPL./1050SPORT
10040502

The product will be ordered from the manufacturer for you. Depending on availability, longer delivery times are also possible. We'll let you know if that's the case. You can of course cancel your delivery at any time free of charge.

Available in 7-21 days

€150.00 1
SW-MOTECH HAND GUARDS - KOBRA BMW G310R/GS 16/17-
10040505

The item is in stock and will be delivered in 2-5 working days. Note: Stocks are updated online every hour on working days from 7 a.m. to 8 p.m., so there is a good chance that the products are available if they appear online.

Available

€150.00 1
SW-MOTECH HAND GUARDS - KOBRA BMW R1200GS LC 13-
10021519

The item is in stock and will be delivered in 2-5 working days. Note: Stocks are updated online every hour on working days from 7 a.m. to 8 p.m., so there is a good chance that the products are available if they appear online.

Available

€150.00 1
SW-MOTECH HAND GUARDS - KOBRA CRF1100L AT AS 19-
10040830

The item is in stock and will be delivered in 2-5 working days. Note: Stocks are updated online every hour on working days from 7 a.m. to 8 p.m., so there is a good chance that the products are available if they appear online.

Available

€150.00 1
SW-MOTECH HAND GUARDS - KOBRA KTM790 ADVEN./R 19-
10040240

The product will be ordered from the manufacturer for you. Depending on availability, longer delivery times are also possible. We'll let you know if that's the case. You can of course cancel your delivery at any time free of charge.

Available in 7-21 days

€150.00 1
SW-MOTECH HAND GUARDS - KOBRA MT-07 TRACER 2016-
10040503

The item is in stock and will be delivered in 2-5 working days. Note: Stocks are updated online every hour on working days from 7 a.m. to 8 p.m., so there is a good chance that the products are available if they appear online.

Available

€150.00 1
SW-MOTECH HAND GUARDS - KOBRA SCRAMBLER/SIXTY2
10040501

The item is in stock and will be delivered in 2-5 working days. Note: Stocks are updated online every hour on working days from 7 a.m. to 8 p.m., so there is a good chance that the products are available if they appear online.

Available

€150.00 1
SW-MOTECH HAND GUARDS - KOBRA SPEED TRIPLE S/RS
10040507

The product will be ordered from the manufacturer for you. Depending on availability, longer delivery times are also possible. We'll let you know if that's the case. You can of course cancel your delivery at any time free of charge.

Available in 7-21 days

€150.00 1
SW-MOTECH HAND GUARDS - KOBRA TRIU. TIGER1200 18-
10040506

The product will be ordered from the manufacturer for you. Depending on availability, longer delivery times are also possible. We'll let you know if that's the case. You can of course cancel your delivery at any time free of charge.

Available in 7-21 days

€150.00 1
SW-MOTECH HAND GUARDS - KOBRA VAR.YAM. 1-PT-MOUN

Important notes

This is a single-point fastening

10021526

The item is in stock and will be delivered in 2-5 working days. Note: Stocks are updated online every hour on working days from 7 a.m. to 8 p.m., so there is a good chance that the products are available if they appear online.

Available

€150.00 1
SW-MOTECH HAND GUARDS - KOBRA VARIOUS BMW/YAMAHA
10021505

The item is in stock and will be delivered in 2-5 working days. Note: Stocks are updated online every hour on working days from 7 a.m. to 8 p.m., so there is a good chance that the products are available if they appear online.

Available

€150.00 1
SW-MOTECH HAND GUARDS - KOBRA VARIOUS DUCATI
10040508

The product will be ordered from the manufacturer for you. Depending on availability, longer delivery times are also possible. We'll let you know if that's the case. You can of course cancel your delivery at any time free of charge.

Available in 7-21 days

€120.00 1
SW-MOTECH HAND GUARDS - KOBRA VARIOUS HONDA
10021507

The item is in stock and will be delivered in 2-5 working days. Note: Stocks are updated online every hour on working days from 7 a.m. to 8 p.m., so there is a good chance that the products are available if they appear online.

Available

€150.00 1
SW-MOTECH HAND GUARDS - KOBRA VARIOUS HUSQVARNA
10021523

The item is in stock and will be delivered in 2-5 working days. Note: Stocks are updated online every hour on working days from 7 a.m. to 8 p.m., so there is a good chance that the products are available if they appear online.

Available

€150.00 1
SW-MOTECH HAND GUARDS - KOBRA VARIOUS KTM
10021524

The product will be ordered from the manufacturer for you. Depending on availability, longer delivery times are also possible. We'll let you know if that's the case. You can of course cancel your delivery at any time free of charge.

Available in 7-21 days

€150.00 1
SW-MOTECH HAND GUARDS - KOBRA VARIOUS MODELLE
10021506

The item is in stock and will be delivered in 2-5 working days. Note: Stocks are updated online every hour on working days from 7 a.m. to 8 p.m., so there is a good chance that the products are available if they appear online.

Available

€150.00 1
SW-MOTECH HAND GUARDS - KOBRA VARIOUS MODELS
10040500

The product will be ordered from the manufacturer for you. Depending on availability, longer delivery times are also possible. We'll let you know if that's the case. You can of course cancel your delivery at any time free of charge.

Available in 7-21 days

€150.00 1
SW-MOTECH HAND GUARDS - KOBRA VERSYS 650
10021511

The item is in stock and will be delivered in 2-5 working days. Note: Stocks are updated online every hour on working days from 7 a.m. to 8 p.m., so there is a good chance that the products are available if they appear online.

Available

€150.00 1
SW-MOTECH HAND GUARDS - KOBRA YAMAHA MT-07 2014-
10040504

The item is in stock and will be delivered in 2-5 working days. Note: Stocks are updated online every hour on working days from 7 a.m. to 8 p.m., so there is a good chance that the products are available if they appear online.

Available

€150.00 1
SW-MOTECH HAND GUARDS - KOBRA YAMAHA MT-09 13-
10021525

This product is available at week 50.
Current calendar week: 48

Available as of calendar week 50

€150.00 1
SW-MOTECH HAND GUARDS - KOBRA, VARIOUS MODELS
10021039

The item is in stock and will be delivered in 2-5 working days. Note: Stocks are updated online every hour on working days from 7 a.m. to 8 p.m., so there is a good chance that the products are available if they appear online.

Available

€150.00 1
SW-MOTECH HAND GUARDS - KOBRA,KTM 1290 S.DUKE,14-
10022513

The product will be ordered from the manufacturer for you. Depending on availability, longer delivery times are also possible. We'll let you know if that's the case. You can of course cancel your delivery at any time free of charge.

Available in 7-21 days

€150.00 1
SW-MOTECH HANDGUARDS - KOBRA HONDA CRF1000L
10020988

The item is in stock and will be delivered in 2-5 working days. Note: Stocks are updated online every hour on working days from 7 a.m. to 8 p.m., so there is a good chance that the products are available if they appear online.

Available

€140.00 1
SW-MOTECH HANDGUARDS - KOBRA XT1200ZE S.TENE.14-
10022503

The product will be ordered from the manufacturer for you. Depending on availability, longer delivery times are also possible. We'll let you know if that's the case. You can of course cancel your delivery at any time free of charge.

Available in 7-21 days

€140.00 1