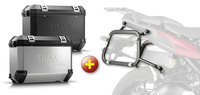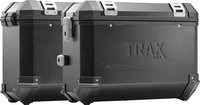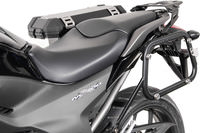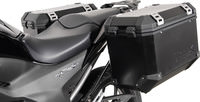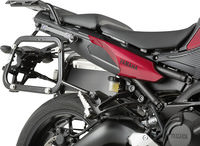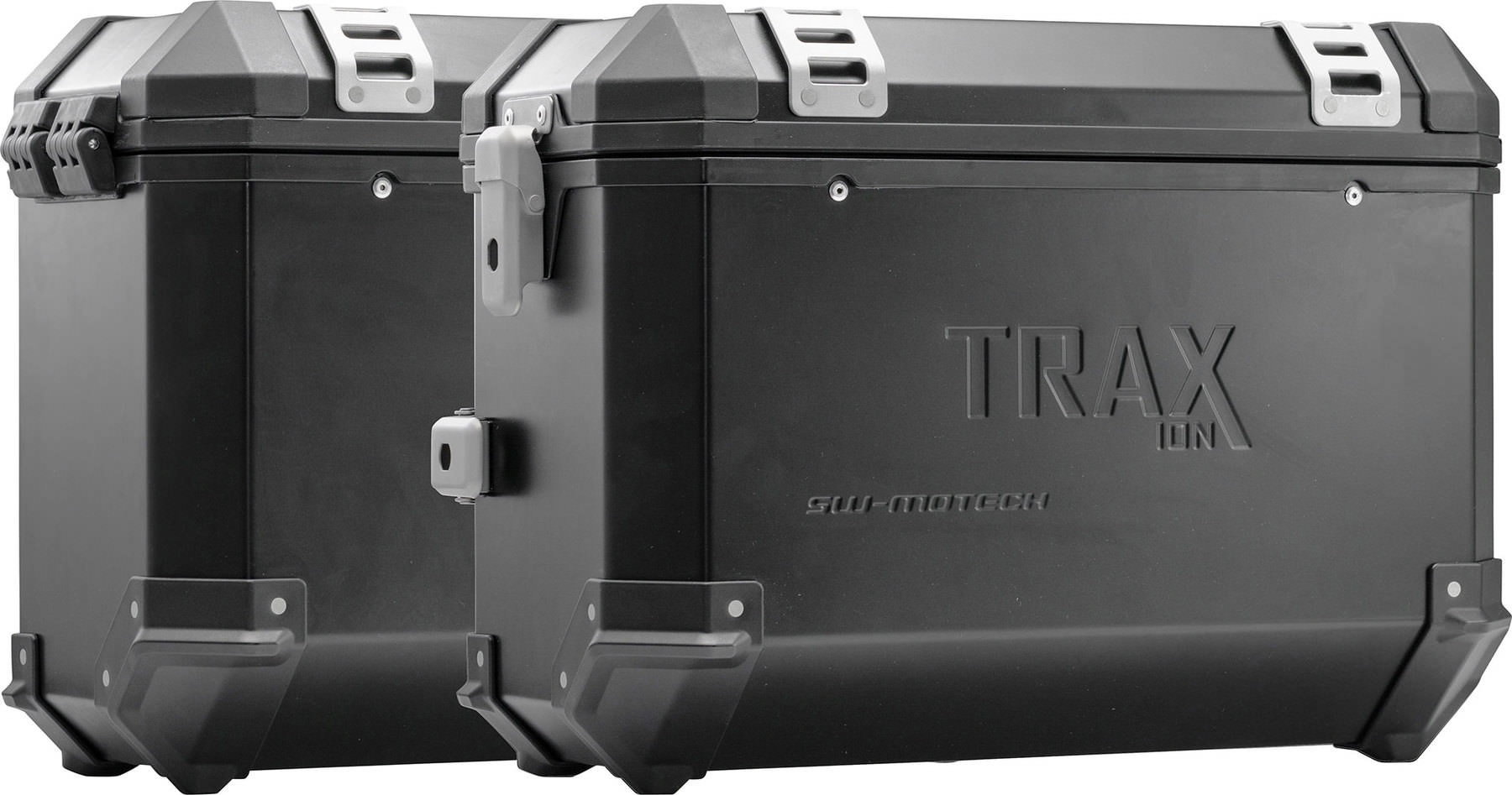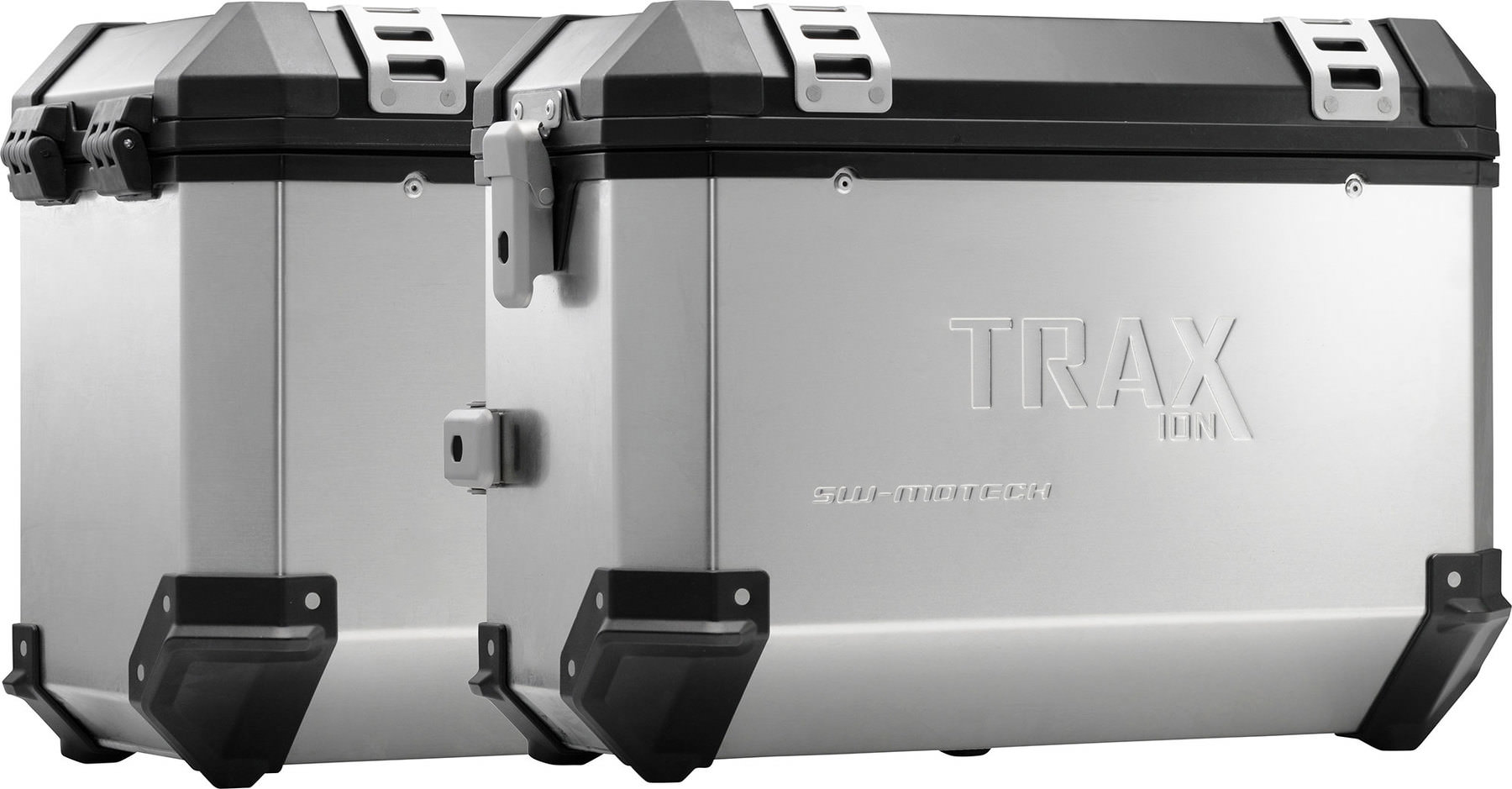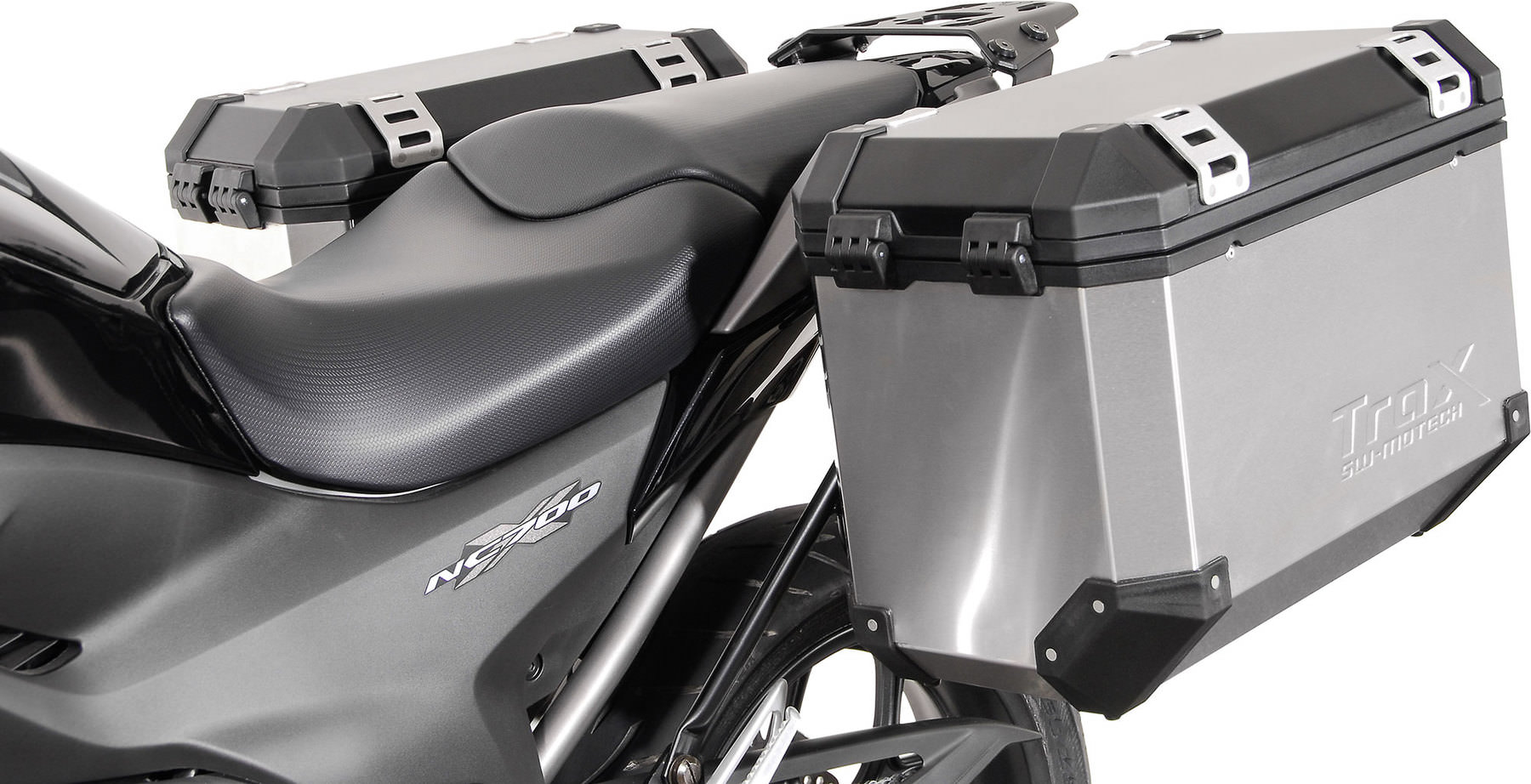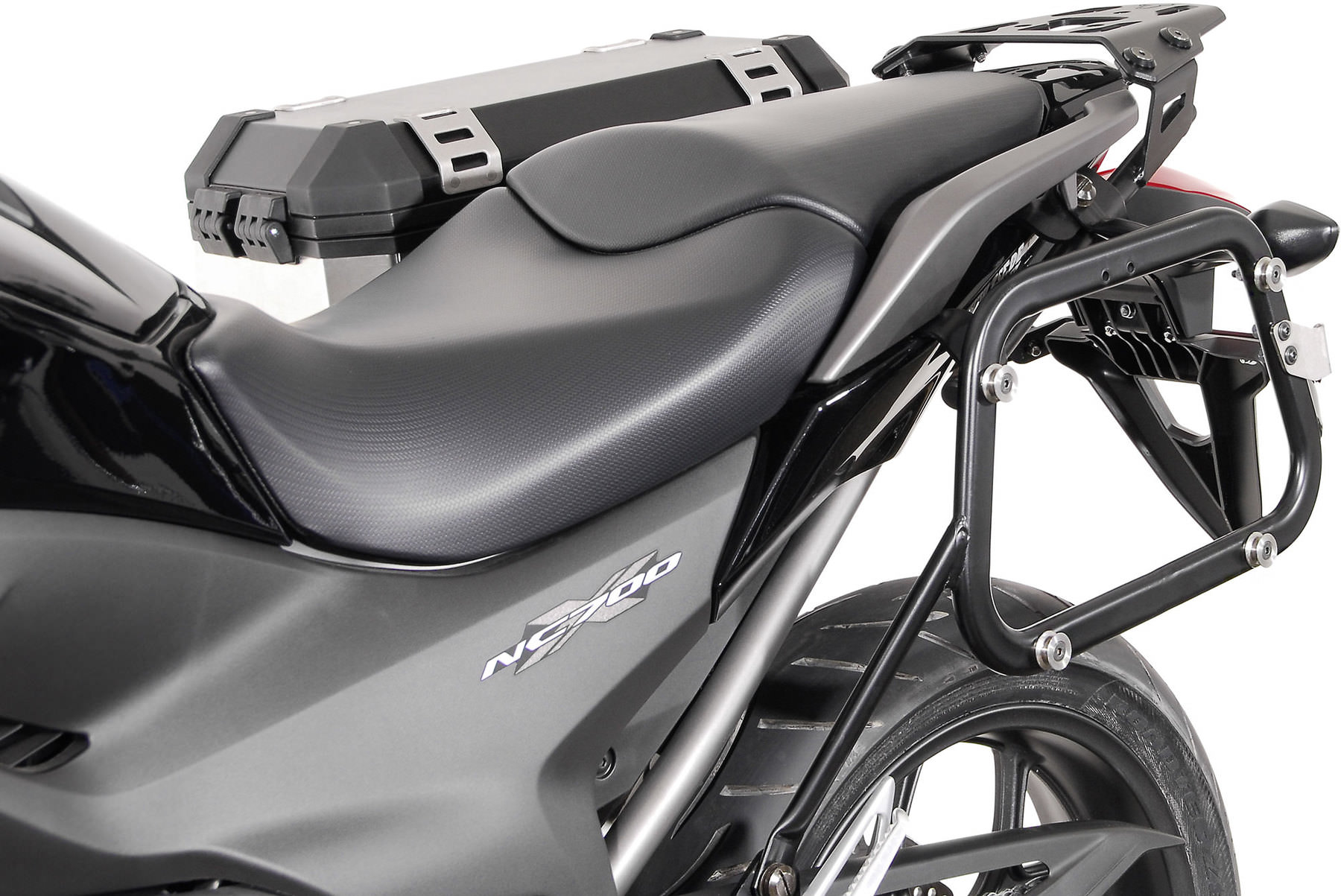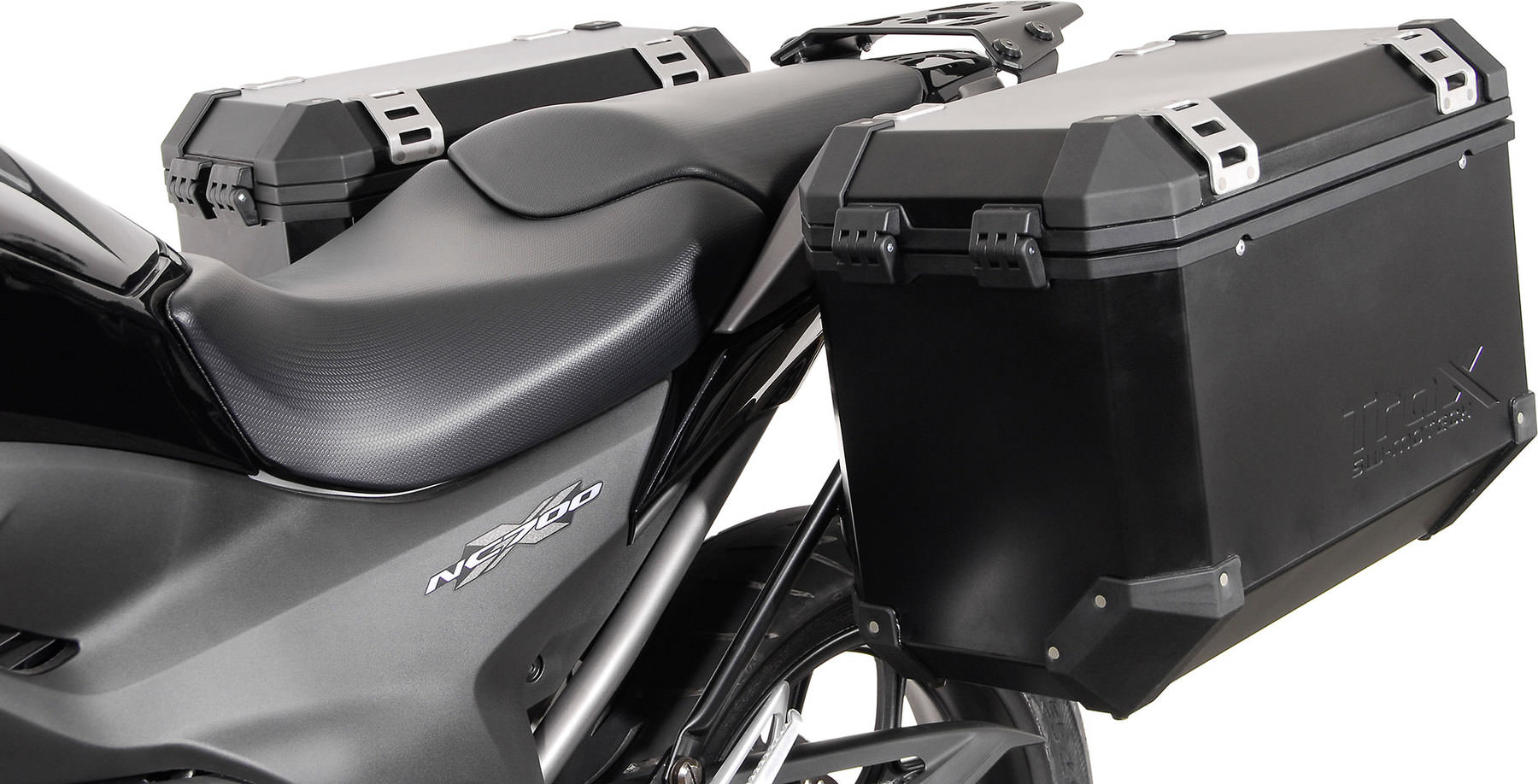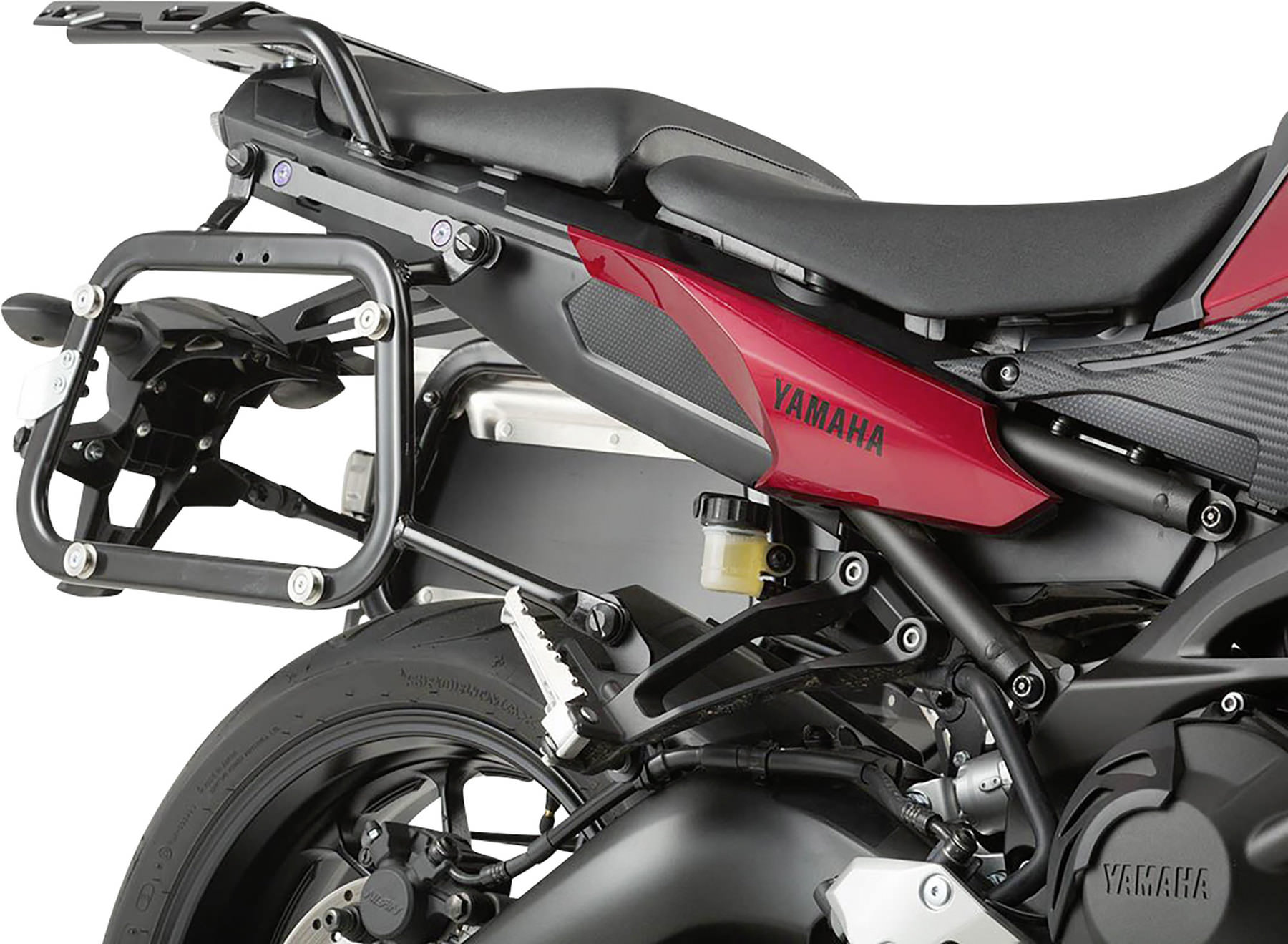 SW-Motech TRAX ION complete aluminium
side case and carrier system
Unfortunately, this product is not compatible with this motorcycle.
Unfortunately, this product is not compatible with this motorcycle. You can find the right for the here: .
Free delivery on orders over €199.00
2 year return policy
Purchase on invoice
Fast Delivery
Go to currency converter
Please select the desired exchange rate* and enter an amount.
* The source of the exchange rate is the European Central Bank. (As at 02.06.2020). The exchange rate is for information purposes only; it does not provide binding prices for an exchange. In practice, for individual exchanges, the prices for buying and selling currencies can deviate to a greater or lesser extent from these rates – depending on the country, financial institution or bureau de change and also the method of payment. The conversion is given as an indication only.
SW-Motech TRAX ION complete aluminium
side case and carrier system
Let's go! Everything is ready, so now it's just a matter of climbing on your trusty steed and taking to the road-what a great feeling! And the SW-Motech Trax Ion side case and rack set is the perfect companion for taking everything you need with you. Reliable, very rugged and lightweight, with a body constructed of 1.5-mm-thick aluminium and sturdy plastic components. They can certainly withstand some rough treatment. At the same time, they look great in silver or black.
The Trax Evo case system comprises the Quick-Lock Evo Side Rack, Quick-Lock Adapters for side cases and two side cases. The size of these sturdy cases depends on the model of motorcycle: 45 l or 37 l (narrower case always on the exhaust size). For more details, go to *Item Version*.
Also included:

Lock set: 6 locks / 2 keys
Anti-theft protection
Key ring, which is also a useful tool
Handy storage bag
Fittings
Installation instructions
Trax Ion side cases:

Aluminium side cases (wall thickness: 1.5 mm
Tapered side edge for maximum ground clearance when cornering
Punch rivet construction for improved watertightness and corrosion protection
Glass fibre-reinforced plastic corners for additional protection
Manufactured entirely by the punch rivet method
Deep, splash-proof lid (replaceable seal)
4 tie-down points on the lid (e.g. for tent or additional bag)
Fast fitting on all Quick-Lock Evo rack systems
Trax Ion 45 l: 49 x 28 x 37 cm / Trax Ion 37 l: 49 x 23 x 37 cm
Capacity: 45 l / 37 l
Weight: 4.7 / 4.4 kg
Quick-Lock Evo or Quick Lock Pro Side Rack:

Removable side rack
Quick-release fasteners at unobtrusive fastening points enable fitting and removal in seconds
Model-specific design to fit your motorcycle perfectly
Outstanding functionality and stability
Tubular steel with black powder-coated finish
Tip:
The SW-Motech Trax Ion range features a wide range of accessories. The system can be combined with the SW-Motech Alu-Rack and Trax Ion Top Box.
Manufacturer details: SW-Motech

Engineering for motorbikes

SW-MOTECH stands for competence in the development and production of practical solutions in the areas of luggage systems, navigation, ergonomics and safety - all perfectly designed to meet your riding needs. These products stand out thanks to their distinct look, constant high performance, patented technologies and elaborate innovations. Quality, durability and precision are of utmost importance. SW-MOTECH is the ideal companion for every adventure, no matter whether you are on the way to work, on a weekend tour or around globe.

QUALITY MADE IN GERMANY!

By purchasing this item you have chosen a premium-quality product with superior German workmanship. This internationally acknowledged mark of quality means that this product is the result of efficiently coordinated development and production processes, technological expertise, continuous quality controls.

This product is made of high-quality aluminium and will look great on your motorbike. To ensure that it gives you years of pleasure, please observe the following instructions: To keep this product in top condition, it should be treated after long trips in winter, or in rain or salty air (near the coast), and also at periodic intervals.

Water and salt encourage corrosion. After cleaning (e.g. with Procycle Special Gel Cleaner, Order no. 10004909), we recommend regularly polishing aluminium parts with standard aluminium polish (e.g. Alu-Magic, Order no. 10004031).
Product
Order no.
Availability
Price
Actions
SW-MOTECH TRAX ION - 37/37L TR650 TERRA/STRADA
10067408

The product will be ordered from the manufacturer for you. Depending on availability, longer delivery times are also possible. We'll let you know if that's the case. You can of course cancel your delivery at any time free of charge.

Available in 7-21 days

€830.00 1
SW-MOTECH TRAX ION - 45/45L TR650 TERRA/STRADA
10067409

The product will be ordered from the manufacturer for you. Depending on availability, longer delivery times are also possible. We'll let you know if that's the case. You can of course cancel your delivery at any time free of charge.

Available in 7-21 days

€850.00 1
SW-MOTECH TRAX ION - 45/45L TR650 TERRA/STRADA
10067410

The product will be ordered from the manufacturer for you. Depending on availability, longer delivery times are also possible. We'll let you know if that's the case. You can of course cancel your delivery at any time free of charge.

Available in 7-21 days

€850.00 1
SW-MOTECH TRAX ION SYST - 45/45L DL 650 17- SILVER
60597415

The item is in stock and will be delivered in 2-4 working days. Note: Stocks are updated online every hour on working days from 7 a.m. to 8 p.m., so there is a good chance that the products are available if they appear online.

Available

€850.00 1
SW-MOTECH TRAX ION SYST - 45/45L XL700V 07-12 BLACK
60597042

The product will be ordered from the manufacturer for you. Depending on availability, longer delivery times are also possible. We'll let you know if that's the case. You can of course cancel your delivery at any time free of charge.

Available in 7-21 days

€850.00 1
SW-MOTECH TRAX ION SYST. - 37/37L DL 650 17- BLACK
60597412

The product will be ordered from the manufacturer for you. Depending on availability, longer delivery times are also possible. We'll let you know if that's the case. You can of course cancel your delivery at any time free of charge.

Available in 7-21 days

€830.00 1
SW-MOTECH TRAX ION SYST. - 37/37L DL 650 17- SILVER
60597413

The item is in stock and will be delivered in 2-4 working days. Note: Stocks are updated online every hour on working days from 7 a.m. to 8 p.m., so there is a good chance that the products are available if they appear online.

Available

€830.00 1
SW-MOTECH TRAX ION SYST. - 37/37L MT09 TRAC.18- SILV

Important notes

Features: Quick Lock Pro Side Carrier

60597219

The product will be ordered from the manufacturer for you. Depending on availability, longer delivery times are also possible. We'll let you know if that's the case. You can of course cancel your delivery at any time free of charge.

Available in 7-21 days

€830.00 1
SW-MOTECH TRAX ION SYST. - 37/37L X-ADV 17- BLACK
60597036

The item is in stock and will be delivered in 2-4 working days. Note: Stocks are updated online every hour on working days from 7 a.m. to 8 p.m., so there is a good chance that the products are available if they appear online.

Available

€830.00 1
SW-MOTECH TRAX ION SYST. - 37/37L X-ADV 17- SILVER
60597037

The product will be ordered from the manufacturer for you. Depending on availability, longer delivery times are also possible. We'll let you know if that's the case. You can of course cancel your delivery at any time free of charge.

Available in 7-21 days

€830.00 1
SW-MOTECH TRAX ION SYST. - 45/37L F850/750 GS BLK

Important notes

Features: Quick Lock Pro Side Carrier

60597318

The product will be ordered from the manufacturer for you. Depending on availability, longer delivery times are also possible. We'll let you know if that's the case. You can of course cancel your delivery at any time free of charge.

Available in 7-21 days

€850.00 1
SW-MOTECH TRAX ION SYST. - 45/45L DL 650 17- BLACK
60597414

The product will be ordered from the manufacturer for you. Depending on availability, longer delivery times are also possible. We'll let you know if that's the case. You can of course cancel your delivery at any time free of charge.

Available in 7-21 days

€850.00 1
SW-MOTECH TRAX ION SYST. - 45/45L X-ADV 17- BLACK
60597038

The product will be ordered from the manufacturer for you. Depending on availability, longer delivery times are also possible. We'll let you know if that's the case. You can of course cancel your delivery at any time free of charge.

Available in 7-21 days

€850.00 1
SW-MOTECH TRAX ION SYST. - 45/45L X-ADV 17- SILVER
60597039

The product will be ordered from the manufacturer for you. Depending on availability, longer delivery times are also possible. We'll let you know if that's the case. You can of course cancel your delivery at any time free of charge.

Available in 7-21 days

€850.00 1
SW-MOTECH TRAX ION SYSTEM - 37/37L 1290SD GT 16-BLACK
60597106

The product will be ordered from the manufacturer for you. Depending on availability, longer delivery times are also possible. We'll let you know if that's the case. You can of course cancel your delivery at any time free of charge.

Available in 7-21 days

€830.00 1
SW-MOTECH TRAX ION SYSTEM - 37/37L 1290SD GT 16-SILV.
60597107

The product will be ordered from the manufacturer for you. Depending on availability, longer delivery times are also possible. We'll let you know if that's the case. You can of course cancel your delivery at any time free of charge.

Available in 7-21 days

€830.00 1
SW-MOTECH TRAX ION SYSTEM - 37/37L 950/990 ADV. BLACK
60597102

The product will be ordered from the manufacturer for you. Depending on availability, longer delivery times are also possible. We'll let you know if that's the case. You can of course cancel your delivery at any time free of charge.

Available in 7-21 days

€830.00 1
SW-MOTECH TRAX ION SYSTEM - 37/37L 950/990 ADV.SILVER
60597103

The product will be ordered from the manufacturer for you. Depending on availability, longer delivery times are also possible. We'll let you know if that's the case. You can of course cancel your delivery at any time free of charge.

Available in 7-21 days

€830.00 1
SW-MOTECH TRAX ION SYSTEM - 37/37L 990SM-/T/R BLACK
60597110

The product will be ordered from the manufacturer for you. Depending on availability, longer delivery times are also possible. We'll let you know if that's the case. You can of course cancel your delivery at any time free of charge.

Available in 7-21 days

€830.00 1
SW-MOTECH TRAX ION SYSTEM - 37/37L 990SM-/T/R SILVER
60597111

The product will be ordered from the manufacturer for you. Depending on availability, longer delivery times are also possible. We'll let you know if that's the case. You can of course cancel your delivery at any time free of charge.

Available in 7-21 days

€830.00 1
SW-MOTECH TRAX ION SYSTEM - 37/37L CB500/F/R16- BLACK
60597032

The product will be ordered from the manufacturer for you. Depending on availability, longer delivery times are also possible. We'll let you know if that's the case. You can of course cancel your delivery at any time free of charge.

Available in 7-21 days

€830.00 1
SW-MOTECH TRAX ION SYSTEM - 37/37L CB500/F/R16-SILVER
60597033

The product will be ordered from the manufacturer for you. Depending on availability, longer delivery times are also possible. We'll let you know if that's the case. You can of course cancel your delivery at any time free of charge.

Available in 7-21 days

€830.00 1
SW-MOTECH TRAX ION SYSTEM - 37/37L CB500X/F/R BLACK
60597006

The product will be ordered from the manufacturer for you. Depending on availability, longer delivery times are also possible. We'll let you know if that's the case. You can of course cancel your delivery at any time free of charge.

Available in 7-21 days

€830.00 1
SW-MOTECH TRAX ION SYSTEM - 37/37L CB500X/F/R SILVER
60597007

The product will be ordered from the manufacturer for you. Depending on availability, longer delivery times are also possible. We'll let you know if that's the case. You can of course cancel your delivery at any time free of charge.

Available in 7-21 days

€830.00 1
SW-MOTECH TRAX ION SYSTEM - 37/37L DL1000 -14 SILVER
60597409

The product will be ordered from the manufacturer for you. Depending on availability, longer delivery times are also possible. We'll let you know if that's the case. You can of course cancel your delivery at any time free of charge.

Available in 7-21 days

€830.00 1
SW-MOTECH TRAX ION SYSTEM - 37/37L DL1000 -14 BLACK
60597408

The product will be ordered from the manufacturer for you. Depending on availability, longer delivery times are also possible. We'll let you know if that's the case. You can of course cancel your delivery at any time free of charge.

Available in 7-21 days

€830.00 1
SW-MOTECH TRAX ION SYSTEM - 37/37L DL1000 14- BLACK
60597402

The item is in stock and will be delivered in 2-4 working days. Note: Stocks are updated online every hour on working days from 7 a.m. to 8 p.m., so there is a good chance that the products are available if they appear online.

Available

€850.00 1
SW-MOTECH TRAX ION SYSTEM - 37/37L DL1000 14- SILVER
60597403

The item is in stock and will be delivered in 2-4 working days. Note: Stocks are updated online every hour on working days from 7 a.m. to 8 p.m., so there is a good chance that the products are available if they appear online.

Available

€850.00 1
SW-MOTECH TRAX ION SYSTEM - 37/37L F650GS -07 SILVER
60597301

The product will be ordered from the manufacturer for you. Depending on availability, longer delivery times are also possible. We'll let you know if that's the case. You can of course cancel your delivery at any time free of charge.

Available in 7-21 days

€830.00 1
SW-MOTECH TRAX ION SYSTEM - 37/37L F650GS -07 BLACK
60597300

The product will be ordered from the manufacturer for you. Depending on availability, longer delivery times are also possible. We'll let you know if that's the case. You can of course cancel your delivery at any time free of charge.

Available in 7-21 days

€830.00 1
SW-MOTECH TRAX ION SYSTEM - 37/37L MT-07 TRACER BLACK
60597200

The item is in stock and will be delivered in 2-4 working days. Note: Stocks are updated online every hour on working days from 7 a.m. to 8 p.m., so there is a good chance that the products are available if they appear online.

Available

€830.00 1
SW-MOTECH TRAX ION SYSTEM - 37/37L MT-07 TRACER SILV.
60597201

The product will be ordered from the manufacturer for you. Depending on availability, longer delivery times are also possible. We'll let you know if that's the case. You can of course cancel your delivery at any time free of charge.

Available in 7-21 days

€830.00 1
SW-MOTECH TRAX ION SYSTEM - 37/37L MT09 TRAC.18- BLK

Important notes

Features: Quick Lock Pro Side Carrier

60597218

The item is in stock and will be delivered in 2-4 working days. Note: Stocks are updated online every hour on working days from 7 a.m. to 8 p.m., so there is a good chance that the products are available if they appear online.

Available

€830.00 1
SW-MOTECH TRAX ION SYSTEM - 37/37L MT09 TRACER BLACK
60597208

The item is in stock and will be delivered in 2-4 working days. Note: Stocks are updated online every hour on working days from 7 a.m. to 8 p.m., so there is a good chance that the products are available if they appear online.

Available

€830.00 1
SW-MOTECH TRAX ION SYSTEM - 37/37L MT09 TRACER SILVER
60597209

The product will be ordered from the manufacturer for you. Depending on availability, longer delivery times are also possible. We'll let you know if that's the case. You can of course cancel your delivery at any time free of charge.

Available in 7-21 days

€830.00 1
SW-MOTECH TRAX ION SYSTEM - 37/37L MULTIST.10-14BLACK
60597704

The product will be ordered from the manufacturer for you. Depending on availability, longer delivery times are also possible. We'll let you know if that's the case. You can of course cancel your delivery at any time free of charge.

Available in 7-21 days

€830.00 1
SW-MOTECH TRAX ION SYSTEM - 37/37L MULTIST.10-14SILV.
60597705

The product will be ordered from the manufacturer for you. Depending on availability, longer delivery times are also possible. We'll let you know if that's the case. You can of course cancel your delivery at any time free of charge.

Available in 7-21 days

€830.00 1
SW-MOTECH TRAX ION SYSTEM - 37/37L MULTIST.15- BLACK
60597700

The product will be ordered from the manufacturer for you. Depending on availability, longer delivery times are also possible. We'll let you know if that's the case. You can of course cancel your delivery at any time free of charge.

Available in 7-21 days

€830.00 1
SW-MOTECH TRAX ION SYSTEM - 37/37L MULTIST.15- SILVER
60597701

The product will be ordered from the manufacturer for you. Depending on availability, longer delivery times are also possible. We'll let you know if that's the case. You can of course cancel your delivery at any time free of charge.

Available in 7-21 days

€830.00 1
SW-MOTECH TRAX ION SYSTEM - 37/37L NC700/750 BLACK
60597000

The product will be ordered from the manufacturer for you. Depending on availability, longer delivery times are also possible. We'll let you know if that's the case. You can of course cancel your delivery at any time free of charge.

Available in 7-21 days

€830.00 1
SW-MOTECH TRAX ION SYSTEM - 37/37L NC700/750 SILVER
60597001

The product will be ordered from the manufacturer for you. Depending on availability, longer delivery times are also possible. We'll let you know if that's the case. You can of course cancel your delivery at any time free of charge.

Available in 7-21 days

€830.00 1
SW-MOTECH TRAX ION SYSTEM - 37/37L NC750X/S 16- BLACK
60597024

The item is in stock and will be delivered in 2-4 working days. Note: Stocks are updated online every hour on working days from 7 a.m. to 8 p.m., so there is a good chance that the products are available if they appear online.

Available

€830.00 1
SW-MOTECH TRAX ION SYSTEM - 37/37L NC750X/S 16-SILVER
60597025

The item is in stock and will be delivered in 2-4 working days. Note: Stocks are updated online every hour on working days from 7 a.m. to 8 p.m., so there is a good chance that the products are available if they appear online.

Available

€830.00 1
SW-MOTECH TRAX ION SYSTEM - 37/37L R1250/1200/R/RS BL
60597320

The product will be ordered from the manufacturer for you. Depending on availability, longer delivery times are also possible. We'll let you know if that's the case. You can of course cancel your delivery at any time free of charge.

Available in 7-21 days

€829.95 1
SW-MOTECH TRAX ION SYSTEM - 37/37L R1250/1200/R/RS SI
60597321

The product will be ordered from the manufacturer for you. Depending on availability, longer delivery times are also possible. We'll let you know if that's the case. You can of course cancel your delivery at any time free of charge.

Available in 7-21 days

€829.95 1
SW-MOTECH TRAX ION SYSTEM - 37/37L S1000XR 15- SILVER
60597315

The product will be ordered from the manufacturer for you. Depending on availability, longer delivery times are also possible. We'll let you know if that's the case. You can of course cancel your delivery at any time free of charge.

Available in 7-21 days

€850.00 1
SW-MOTECH TRAX ION SYSTEM - 37/37L S1000XR 15-BLACK
60597314

The item is in stock and will be delivered in 2-4 working days. Note: Stocks are updated online every hour on working days from 7 a.m. to 8 p.m., so there is a good chance that the products are available if they appear online.

Available

€850.00 1
SW-MOTECH TRAX ION SYSTEM - 37/37L TDM900 -09 SILVER
60597215

The product will be ordered from the manufacturer for you. Depending on availability, longer delivery times are also possible. We'll let you know if that's the case. You can of course cancel your delivery at any time free of charge.

Available in 7-21 days

€830.00 1
SW-MOTECH TRAX ION SYSTEM - 37/37L TDM900 -09 BLACK
60597214

The product will be ordered from the manufacturer for you. Depending on availability, longer delivery times are also possible. We'll let you know if that's the case. You can of course cancel your delivery at any time free of charge.

Available in 7-21 days

€830.00 1
SW-MOTECH TRAX ION SYSTEM - 37/37L TIGER1200 EXP.BLK

Important notes

Features: Quick Lock Pro Side Carrier

60597600

The product will be ordered from the manufacturer for you. Depending on availability, longer delivery times are also possible. We'll let you know if that's the case. You can of course cancel your delivery at any time free of charge.

Available in 7-21 days

€830.00 1
SW-MOTECH TRAX ION SYSTEM - 37/37L TIGER1200 EXP.SILV

Important notes

Features: Quick Lock Pro Side Carrier

60597601

The product will be ordered from the manufacturer for you. Depending on availability, longer delivery times are also possible. We'll let you know if that's the case. You can of course cancel your delivery at any time free of charge.

Available in 7-21 days

€830.00 1
SW-MOTECH TRAX ION SYSTEM - 37/37L TR650 TERRA/STRADA
10067407

The product will be ordered from the manufacturer for you. Depending on availability, longer delivery times are also possible. We'll let you know if that's the case. You can of course cancel your delivery at any time free of charge.

Available in 7-21 days

€830.00 1
SW-MOTECH TRAX ION SYSTEM - 37/37L VAR.DUCATI BLACK

Important notes

Features: Quick Lock Pro Side Carrier

60597708

The product will be ordered from the manufacturer for you. Depending on availability, longer delivery times are also possible. We'll let you know if that's the case. You can of course cancel your delivery at any time free of charge.

Available in 7-21 days

€830.00 1
SW-MOTECH TRAX ION SYSTEM - 37/37L VAR.DUCATI SILVER

Important notes

Features: Quick Lock Pro Side Carrier

60597709

The product will be ordered from the manufacturer for you. Depending on availability, longer delivery times are also possible. We'll let you know if that's the case. You can of course cancel your delivery at any time free of charge.

Available in 7-21 days

€830.00 1
SW-MOTECH TRAX ION SYSTEM - 37/37L VARIOUS DUCATI BLK
60597712

The product will be ordered from the manufacturer for you. Depending on availability, longer delivery times are also possible. We'll let you know if that's the case. You can of course cancel your delivery at any time free of charge.

Available in 7-21 days

€830.00 1
SW-MOTECH TRAX ION SYSTEM - 37/37L VARIOUS DUCATI SIL
60597713

The product will be ordered from the manufacturer for you. Depending on availability, longer delivery times are also possible. We'll let you know if that's the case. You can of course cancel your delivery at any time free of charge.

Available in 7-21 days

€830.00 1
SW-MOTECH TRAX ION SYSTEM - 37/37L VERS.1000 15-BLACK
60597500

The item is in stock and will be delivered in 2-4 working days. Note: Stocks are updated online every hour on working days from 7 a.m. to 8 p.m., so there is a good chance that the products are available if they appear online.

Available

€830.00 1
SW-MOTECH TRAX ION SYSTEM - 37/37L VERS.1000 15-SILV.
60597501

The product will be ordered from the manufacturer for you. Depending on availability, longer delivery times are also possible. We'll let you know if that's the case. You can of course cancel your delivery at any time free of charge.

Available in 7-21 days

€830.00 1
SW-MOTECH TRAX ION SYSTEM - 37/37L VERS.1000 18- BLK.
60597518

The product will be ordered from the manufacturer for you. Depending on availability, longer delivery times are also possible. We'll let you know if that's the case. You can of course cancel your delivery at any time free of charge.

Available in 7-21 days

€830.00 1
SW-MOTECH TRAX ION SYSTEM - 37/37L VERS.1000 18- SIL
60597519

The product will be ordered from the manufacturer for you. Depending on availability, longer delivery times are also possible. We'll let you know if that's the case. You can of course cancel your delivery at any time free of charge.

Available in 7-21 days

€830.00 1
SW-MOTECH TRAX ION SYSTEM - 37/37L VERS.1000-14 BLACK
60597508

The product will be ordered from the manufacturer for you. Depending on availability, longer delivery times are also possible. We'll let you know if that's the case. You can of course cancel your delivery at any time free of charge.

Available in 7-21 days

€830.00 1
SW-MOTECH TRAX ION SYSTEM - 37/37L VERS.1000-14 SILV.
60597509

The product will be ordered from the manufacturer for you. Depending on availability, longer delivery times are also possible. We'll let you know if that's the case. You can of course cancel your delivery at any time free of charge.

Available in 7-21 days

€830.00 1
SW-MOTECH TRAX ION SYSTEM - 37/37L VERS.650 15- BLACK
60597504

The product will be ordered from the manufacturer for you. Depending on availability, longer delivery times are also possible. We'll let you know if that's the case. You can of course cancel your delivery at any time free of charge.

Available in 7-21 days

€830.00 1
SW-MOTECH TRAX ION SYSTEM - 37/37L VERS.650 15-SILVER
60597505

The product will be ordered from the manufacturer for you. Depending on availability, longer delivery times are also possible. We'll let you know if that's the case. You can of course cancel your delivery at any time free of charge.

Available in 7-21 days

€830.00 1
SW-MOTECH TRAX ION SYSTEM - 37/37L VERSY.650-14 BLACK
60597514

The product will be ordered from the manufacturer for you. Depending on availability, longer delivery times are also possible. We'll let you know if that's the case. You can of course cancel your delivery at any time free of charge.

Available in 7-21 days

€830.00 1
SW-MOTECH TRAX ION SYSTEM - 37/37L VERSY.650-14 SILV.
60597515

The product will be ordered from the manufacturer for you. Depending on availability, longer delivery times are also possible. We'll let you know if that's the case. You can of course cancel your delivery at any time free of charge.

Available in 7-21 days

€830.00 1
SW-MOTECH TRAX ION SYSTEM - 37/37L VFR1200X 11- BLACK
60597028

The product will be ordered from the manufacturer for you. Depending on availability, longer delivery times are also possible. We'll let you know if that's the case. You can of course cancel your delivery at any time free of charge.

Available in 7-21 days

€850.00 1
SW-MOTECH TRAX ION SYSTEM - 37/37L VFR1200X 11-SILVER
60597029

The product will be ordered from the manufacturer for you. Depending on availability, longer delivery times are also possible. We'll let you know if that's the case. You can of course cancel your delivery at any time free of charge.

Available in 7-21 days

€850.00 1
SW-MOTECH TRAX ION SYSTEM - 37/37L VFR800X 15- SILVER
60597015

The product will be ordered from the manufacturer for you. Depending on availability, longer delivery times are also possible. We'll let you know if that's the case. You can of course cancel your delivery at any time free of charge.

Available in 7-21 days

€830.00 1
SW-MOTECH TRAX ION SYSTEM - 37/37L VFR800X 15-BLACK
60597014

The product will be ordered from the manufacturer for you. Depending on availability, longer delivery times are also possible. We'll let you know if that's the case. You can of course cancel your delivery at any time free of charge.

Available in 7-21 days

€830.00 1
SW-MOTECH TRAX ION SYSTEM - 37/37L XL700V 07-12 BLACK
60597040

The item is in stock and will be delivered in 2-4 working days. Note: Stocks are updated online every hour on working days from 7 a.m. to 8 p.m., so there is a good chance that the products are available if they appear online.

Available

€830.00 1
SW-MOTECH TRAX ION SYSTEM - 37/37L XL700V 07-12 SILV.
60597041

The product will be ordered from the manufacturer for you. Depending on availability, longer delivery times are also possible. We'll let you know if that's the case. You can of course cancel your delivery at any time free of charge.

Available in 7-21 days

€830.00 1
SW-MOTECH TRAX ION SYSTEM - 37/37L XT660Z 07- BLACK
60597204

The product will be ordered from the manufacturer for you. Depending on availability, longer delivery times are also possible. We'll let you know if that's the case. You can of course cancel your delivery at any time free of charge.

Available in 7-21 days

€830.00 1
SW-MOTECH TRAX ION SYSTEM - 37/37L XT660Z 07- SILVER
60597205

The product will be ordered from the manufacturer for you. Depending on availability, longer delivery times are also possible. We'll let you know if that's the case. You can of course cancel your delivery at any time free of charge.

Available in 7-21 days

€830.00 1
SW-MOTECH TRAX ION SYSTEM - 37/45L F800 R/GT SILVER
60597313

The product will be ordered from the manufacturer for you. Depending on availability, longer delivery times are also possible. We'll let you know if that's the case. You can of course cancel your delivery at any time free of charge.

Available in 7-21 days

€830.00 1
SW-MOTECH TRAX ION SYSTEM - 37/45L F800 R/GT BLACK
60597312

The product will be ordered from the manufacturer for you. Depending on availability, longer delivery times are also possible. We'll let you know if that's the case. You can of course cancel your delivery at any time free of charge.

Available in 7-21 days

€830.00 1
SW-MOTECH TRAX ION SYSTEM - 37/45L F800/700/650 BLACK

Important notes

Features: Quick Lock Pro Side Carrier

60597308

The item is in stock and will be delivered in 2-4 working days. Note: Stocks are updated online every hour on working days from 7 a.m. to 8 p.m., so there is a good chance that the products are available if they appear online.

Available

€850.00 1
SW-MOTECH TRAX ION SYSTEM - 37/45L F800/700/650 SILV.

Important notes

Features: Quick Lock Pro Side Carrier

60597309

The product will be ordered from the manufacturer for you. Depending on availability, longer delivery times are also possible. We'll let you know if that's the case. You can of course cancel your delivery at any time free of charge.

Available in 7-21 days

€850.00 1
SW-MOTECH TRAX ION SYSTEM - 37/45L R1100/1150GS BLACK
60597304

The product will be ordered from the manufacturer for you. Depending on availability, longer delivery times are also possible. We'll let you know if that's the case. You can of course cancel your delivery at any time free of charge.

Available in 7-21 days

€830.00 1
SW-MOTECH TRAX ION SYSTEM - 37/45L R1100/1150GS SILV.
60597305

The product will be ordered from the manufacturer for you. Depending on availability, longer delivery times are also possible. We'll let you know if that's the case. You can of course cancel your delivery at any time free of charge.

Available in 7-21 days

€830.00 1
SW-MOTECH TRAX ION SYSTEM - 37/45L R1200GS 04-12BLACK
60597306

The product will be ordered from the manufacturer for you. Depending on availability, longer delivery times are also possible. We'll let you know if that's the case. You can of course cancel your delivery at any time free of charge.

Available in 7-21 days

€850.00 1
SW-MOTECH TRAX ION SYSTEM - 37/45L R1200GS 04-12SILV.
60597307

The item is in stock and will be delivered in 2-4 working days. Note: Stocks are updated online every hour on working days from 7 a.m. to 8 p.m., so there is a good chance that the products are available if they appear online.

Available

€850.00 1
SW-MOTECH TRAX ION SYSTEM - 37/45L V85TT 19- BLACK
60597716

The product will be ordered from the manufacturer for you. Depending on availability, longer delivery times are also possible. We'll let you know if that's the case. You can of course cancel your delivery at any time free of charge.

Available in 7-21 days

€849.95 1
SW-MOTECH TRAX ION SYSTEM - 37/45L V85TT 19- SILVER
60597717

The product will be ordered from the manufacturer for you. Depending on availability, longer delivery times are also possible. We'll let you know if that's the case. You can of course cancel your delivery at any time free of charge.

Available in 7-21 days

€849.95 1
SW-MOTECH TRAX ION SYSTEM - 37/45L XT1200Z BLACK
60597212

The item is in stock and will be delivered in 2-4 working days. Note: Stocks are updated online every hour on working days from 7 a.m. to 8 p.m., so there is a good chance that the products are available if they appear online.

Available

€850.00 1
SW-MOTECH TRAX ION SYSTEM - 37/45L XT1200Z SILVER
60597213

The product will be ordered from the manufacturer for you. Depending on availability, longer delivery times are also possible. We'll let you know if that's the case. You can of course cancel your delivery at any time free of charge.

Available in 7-21 days

€850.00 1
SW-MOTECH TRAX ION SYSTEM - 45/37L 790 ADV./R 19- BLK

Important notes

Features: Quick Lock Pro Side Carrier

60597114

The product will be ordered from the manufacturer for you. Depending on availability, longer delivery times are also possible. We'll let you know if that's the case. You can of course cancel your delivery at any time free of charge.

Available in 7-21 days

€850.00 1
SW-MOTECH TRAX ION SYSTEM - 45/37L 790 ADV./R 19- SIL

Important notes

Features: Quick Lock Pro Side Carrier

60597115

The item is in stock and will be delivered in 2-4 working days. Note: Stocks are updated online every hour on working days from 7 a.m. to 8 p.m., so there is a good chance that the products are available if they appear online.

Available

€849.95 1
SW-MOTECH TRAX ION SYSTEM - 45/37L CRF1000L BLACK

Important notes

Features: Quick Lock Pro Side Carrier

60597018

The item is in stock and will be delivered in 2-4 working days. Note: Stocks are updated online every hour on working days from 7 a.m. to 8 p.m., so there is a good chance that the products are available if they appear online.

Available

€850.00 1
SW-MOTECH TRAX ION SYSTEM - 45/37L CRF1000L SILVER

Important notes

Features: Quick Lock Pro Side Carrier

60597019

The item is in stock and will be delivered in 2-4 working days. Note: Stocks are updated online every hour on working days from 7 a.m. to 8 p.m., so there is a good chance that the products are available if they appear online.

Available

€850.00 1
SW-MOTECH TRAX ION SYSTEM - 45/37L CRF1000L 18- BLACK

Important notes

Features: Quick Lock Pro Side Carrier

60597044

The item is in stock and will be delivered in 2-4 working days. Note: Stocks are updated online every hour on working days from 7 a.m. to 8 p.m., so there is a good chance that the products are available if they appear online.

Available

€830.00 1
SW-MOTECH TRAX ION SYSTEM - 45/37L CRF1000L 18- SILV.

Important notes

Features: Quick Lock Pro Side Carrier

60597045

The item is in stock and will be delivered in 2-4 working days. Note: Stocks are updated online every hour on working days from 7 a.m. to 8 p.m., so there is a good chance that the products are available if they appear online.

Available

€830.00 1
SW-MOTECH TRAX ION SYSTEM - 45/37L DL650 04-10 BLACK
60597400

The item is in stock and will be delivered in 2-4 working days. Note: Stocks are updated online every hour on working days from 7 a.m. to 8 p.m., so there is a good chance that the products are available if they appear online.

Available

€830.00 1
SW-MOTECH TRAX ION SYSTEM - 45/37L DL650 04-10 SILVER
60597401

The product will be ordered from the manufacturer for you. Depending on availability, longer delivery times are also possible. We'll let you know if that's the case. You can of course cancel your delivery at any time free of charge.

Available in 7-21 days

€830.00 1
SW-MOTECH TRAX ION SYSTEM - 45/37L DL650 11-16 BLACK
60597406

The product will be ordered from the manufacturer for you. Depending on availability, longer delivery times are also possible. We'll let you know if that's the case. You can of course cancel your delivery at any time free of charge.

Available in 7-21 days

€830.00 1
SW-MOTECH TRAX ION SYSTEM - 45/37L DL650 2011-16 SILV
60597407

The product will be ordered from the manufacturer for you. Depending on availability, longer delivery times are also possible. We'll let you know if that's the case. You can of course cancel your delivery at any time free of charge.

Available in 7-21 days

€830.00 1
SW-MOTECH TRAX ION SYSTEM - 45/37L F850/750 GS SILVER

Important notes

Features: Quick Lock Pro Side Carrier

60597319

The item is in stock and will be delivered in 2-4 working days. Note: Stocks are updated online every hour on working days from 7 a.m. to 8 p.m., so there is a good chance that the products are available if they appear online.

Available

€850.00 1
SW-MOTECH TRAX ION SYSTEM - 45/37L KLR650 08- BLACK
60597512

The product will be ordered from the manufacturer for you. Depending on availability, longer delivery times are also possible. We'll let you know if that's the case. You can of course cancel your delivery at any time free of charge.

Available in 7-21 days

€830.00 1
SW-MOTECH TRAX ION SYSTEM - 45/37L KLR650 08- SILVER
60597513

The product will be ordered from the manufacturer for you. Depending on availability, longer delivery times are also possible. We'll let you know if that's the case. You can of course cancel your delivery at any time free of charge.

Available in 7-21 days

€830.00 1
SW-MOTECH TRAX ION SYSTEM - 45/37L R1200GS 13- SILVER

Important notes

Features: Quick Lock Pro Side Carrier

60597311

The item is in stock and will be delivered in 2-4 working days. Note: Stocks are updated online every hour on working days from 7 a.m. to 8 p.m., so there is a good chance that the products are available if they appear online.

Available

€850.00 1
SW-MOTECH TRAX ION SYSTEM - 45/37L R1200GS 13-BLACK

Important notes

Features: Quick Lock Pro Side Carrier

60597310

The item is in stock and will be delivered in 2-4 working days. Note: Stocks are updated online every hour on working days from 7 a.m. to 8 p.m., so there is a good chance that the products are available if they appear online.

Available

€850.00 1
SW-MOTECH TRAX ION SYSTEM - 45/37L TENERE 700 19- BLK
60597222

The item is in stock and will be delivered in 2-4 working days. Note: Stocks are updated online every hour on working days from 7 a.m. to 8 p.m., so there is a good chance that the products are available if they appear online.

Available

€829.95 1
SW-MOTECH TRAX ION SYSTEM - 45/37L TENERE 700 19-SIL
60597223

The product will be ordered from the manufacturer for you. Depending on availability, longer delivery times are also possible. We'll let you know if that's the case. You can of course cancel your delivery at any time free of charge.

Available in 7-21 days

€829.95 1
SW-MOTECH TRAX ION SYSTEM - 45/37L TIGER1050 SILVER
60597605

The product will be ordered from the manufacturer for you. Depending on availability, longer delivery times are also possible. We'll let you know if that's the case. You can of course cancel your delivery at any time free of charge.

Available in 7-21 days

€830.00 1
SW-MOTECH TRAX ION SYSTEM - 45/37L TIGER1050 BLACK
60597604

The product will be ordered from the manufacturer for you. Depending on availability, longer delivery times are also possible. We'll let you know if that's the case. You can of course cancel your delivery at any time free of charge.

Available in 7-21 days

€830.00 1
SW-MOTECH TRAX ION SYSTEM - 45/37L TIGER1050 SP.BLACK

Important notes

Features: Quick Lock Pro Side Carrier

60597606

The product will be ordered from the manufacturer for you. Depending on availability, longer delivery times are also possible. We'll let you know if that's the case. You can of course cancel your delivery at any time free of charge.

Available in 7-21 days

€830.00 1
SW-MOTECH TRAX ION SYSTEM - 45/37L TIGER1050 SP.SILV.

Important notes

Features: Quick Lock Pro Side Carrier

60597607

The product will be ordered from the manufacturer for you. Depending on availability, longer delivery times are also possible. We'll let you know if that's the case. You can of course cancel your delivery at any time free of charge.

Available in 7-21 days

€830.00 1
SW-MOTECH TRAX ION SYSTEM - 45/37L TIGER1050SPORT 13-
10067412

The product will be ordered from the manufacturer for you. Depending on availability, longer delivery times are also possible. We'll let you know if that's the case. You can of course cancel your delivery at any time free of charge.

Available in 7-21 days

€830.00 1
SW-MOTECH TRAX ION SYSTEM - 45/37L TIGER1050SPORT 13-
10067411

The product will be ordered from the manufacturer for you. Depending on availability, longer delivery times are also possible. We'll let you know if that's the case. You can of course cancel your delivery at any time free of charge.

Available in 7-21 days

€830.00 1
SW-MOTECH TRAX ION SYSTEM - 45/37L TIGER800 10- BLACK

Important notes

Features: Quick Lock Pro Side Carrier

60597608

The item is in stock and will be delivered in 2-4 working days. Note: Stocks are updated online every hour on working days from 7 a.m. to 8 p.m., so there is a good chance that the products are available if they appear online.

Available

€830.00 1
SW-MOTECH TRAX ION SYSTEM - 45/37L TIGER800 10- SILV.

Important notes

Features: Quick Lock Pro Side Carrier

60597609

The item is in stock and will be delivered in 2-4 working days. Note: Stocks are updated online every hour on working days from 7 a.m. to 8 p.m., so there is a good chance that the products are available if they appear online.

Available

€830.00 1
SW-MOTECH TRAX ION SYSTEM - 45/37L XRV750 A.T. SILVER
60597005

The product will be ordered from the manufacturer for you. Depending on availability, longer delivery times are also possible. We'll let you know if that's the case. You can of course cancel your delivery at any time free of charge.

Available in 7-21 days

€830.00 1
SW-MOTECH TRAX ION SYSTEM - 45/37L XRV750 A.T.BLACK
60597004

The item is in stock and will be delivered in 2-4 working days. Note: Stocks are updated online every hour on working days from 7 a.m. to 8 p.m., so there is a good chance that the products are available if they appear online.

Available

€830.00 1
SW-MOTECH TRAX ION SYSTEM - 45/37L1050/1190/1290BLACK

Important notes

Features: Quick Lock Pro Side Carrier

60597100

The item is in stock and will be delivered in 2-4 working days. Note: Stocks are updated online every hour on working days from 7 a.m. to 8 p.m., so there is a good chance that the products are available if they appear online.

Available

€850.00 1
SW-MOTECH TRAX ION SYSTEM - 45/37L1050/1190/1290SILV.

Important notes

Features: Quick Lock Pro Side Carrier

60597101

The item is in stock and will be delivered in 2-4 working days. Note: Stocks are updated online every hour on working days from 7 a.m. to 8 p.m., so there is a good chance that the products are available if they appear online.

Available

€850.00 1
SW-MOTECH TRAX ION SYSTEM - 45/45L 1290SD GT 16-BLACK
60597108

The product will be ordered from the manufacturer for you. Depending on availability, longer delivery times are also possible. We'll let you know if that's the case. You can of course cancel your delivery at any time free of charge.

Available in 7-21 days

€850.00 1
SW-MOTECH TRAX ION SYSTEM - 45/45L 950/990 ADV. BLACK
60597104

The product will be ordered from the manufacturer for you. Depending on availability, longer delivery times are also possible. We'll let you know if that's the case. You can of course cancel your delivery at any time free of charge.

Available in 7-21 days

€850.00 1
SW-MOTECH TRAX ION SYSTEM - 45/45L 950/990 ADV.SILVER
60597105

The product will be ordered from the manufacturer for you. Depending on availability, longer delivery times are also possible. We'll let you know if that's the case. You can of course cancel your delivery at any time free of charge.

Available in 7-21 days

€850.00 1
SW-MOTECH TRAX ION SYSTEM - 45/45L 990SM-/T/R BLACK
60597112

The product will be ordered from the manufacturer for you. Depending on availability, longer delivery times are also possible. We'll let you know if that's the case. You can of course cancel your delivery at any time free of charge.

Available in 7-21 days

€850.00 1
SW-MOTECH TRAX ION SYSTEM - 45/45L 990SM-/T/R SILVER
60597113

The product will be ordered from the manufacturer for you. Depending on availability, longer delivery times are also possible. We'll let you know if that's the case. You can of course cancel your delivery at any time free of charge.

Available in 7-21 days

€850.00 1
SW-MOTECH TRAX ION SYSTEM - 45/45L CB500/F/R16- BLACK
60597034

The product will be ordered from the manufacturer for you. Depending on availability, longer delivery times are also possible. We'll let you know if that's the case. You can of course cancel your delivery at any time free of charge.

Available in 7-21 days

€850.00 1
SW-MOTECH TRAX ION SYSTEM - 45/45L CB500/F/R16-SILVER
60597035

The product will be ordered from the manufacturer for you. Depending on availability, longer delivery times are also possible. We'll let you know if that's the case. You can of course cancel your delivery at any time free of charge.

Available in 7-21 days

€850.00 1
SW-MOTECH TRAX ION SYSTEM - 45/45L CB500X/F/R BLACK
60597008

The item is in stock and will be delivered in 2-4 working days. Note: Stocks are updated online every hour on working days from 7 a.m. to 8 p.m., so there is a good chance that the products are available if they appear online.

Available

€850.00 1
SW-MOTECH TRAX ION SYSTEM - 45/45L CB500X/F/R SILVER
60597009

The product will be ordered from the manufacturer for you. Depending on availability, longer delivery times are also possible. We'll let you know if that's the case. You can of course cancel your delivery at any time free of charge.

Available in 7-21 days

€850.00 1
SW-MOTECH TRAX ION SYSTEM - 45/45L DL1000 -14 SILVER
60597411

The product will be ordered from the manufacturer for you. Depending on availability, longer delivery times are also possible. We'll let you know if that's the case. You can of course cancel your delivery at any time free of charge.

Available in 7-21 days

€850.00 1
SW-MOTECH TRAX ION SYSTEM - 45/45L DL1000 -14 BLACK
60597410

The product will be ordered from the manufacturer for you. Depending on availability, longer delivery times are also possible. We'll let you know if that's the case. You can of course cancel your delivery at any time free of charge.

Available in 7-21 days

€850.00 1
SW-MOTECH TRAX ION SYSTEM - 45/45L DL1000 14- BLACK
60597404

The item is in stock and will be delivered in 2-4 working days. Note: Stocks are updated online every hour on working days from 7 a.m. to 8 p.m., so there is a good chance that the products are available if they appear online.

Available

€850.00 1
SW-MOTECH TRAX ION SYSTEM - 45/45L DL1000 14- SILVER
60597405

The item is in stock and will be delivered in 2-4 working days. Note: Stocks are updated online every hour on working days from 7 a.m. to 8 p.m., so there is a good chance that the products are available if they appear online.

Available

€850.00 1
SW-MOTECH TRAX ION SYSTEM - 45/45L F650GS -07 SILVER
60597303

The product will be ordered from the manufacturer for you. Depending on availability, longer delivery times are also possible. We'll let you know if that's the case. You can of course cancel your delivery at any time free of charge.

Available in 7-21 days

€850.00 1
SW-MOTECH TRAX ION SYSTEM - 45/45L F650GS -07 BLACK
60597302

The product will be ordered from the manufacturer for you. Depending on availability, longer delivery times are also possible. We'll let you know if that's the case. You can of course cancel your delivery at any time free of charge.

Available in 7-21 days

€850.00 1
SW-MOTECH TRAX ION SYSTEM - 45/45L MT-07 TRACER BLACK
60597202

The product will be ordered from the manufacturer for you. Depending on availability, longer delivery times are also possible. We'll let you know if that's the case. You can of course cancel your delivery at any time free of charge.

Available in 7-21 days

€850.00 1
SW-MOTECH TRAX ION SYSTEM - 45/45L MT-07 TRACER SILV.
60597203

The product will be ordered from the manufacturer for you. Depending on availability, longer delivery times are also possible. We'll let you know if that's the case. You can of course cancel your delivery at any time free of charge.

Available in 7-21 days

€850.00 1
SW-MOTECH TRAX ION SYSTEM - 45/45L MT09 TRAC.2018-BLK

Important notes

Features: Quick Lock Pro Side Carrier

60597220

The product will be ordered from the manufacturer for you. Depending on availability, longer delivery times are also possible. We'll let you know if that's the case. You can of course cancel your delivery at any time free of charge.

Available in 7-21 days

€850.00 1
SW-MOTECH TRAX ION SYSTEM - 45/45L MT09 TRAC.2018-SIL

Important notes

Features: Quick Lock Pro Side Carrier

60597221

The item is in stock and will be delivered in 2-4 working days. Note: Stocks are updated online every hour on working days from 7 a.m. to 8 p.m., so there is a good chance that the products are available if they appear online.

Available

€850.00 1
SW-MOTECH TRAX ION SYSTEM - 45/45L MT09 TRACER BLACK
60597210

The item is in stock and will be delivered in 2-4 working days. Note: Stocks are updated online every hour on working days from 7 a.m. to 8 p.m., so there is a good chance that the products are available if they appear online.

Available

€850.00 1
SW-MOTECH TRAX ION SYSTEM - 45/45L MT09 TRACER SILVER
60597211

The product will be ordered from the manufacturer for you. Depending on availability, longer delivery times are also possible. We'll let you know if that's the case. You can of course cancel your delivery at any time free of charge.

Available in 7-21 days

€850.00 1
SW-MOTECH TRAX ION SYSTEM - 45/45L MULTIST.10-14BLACK
60597706

The product will be ordered from the manufacturer for you. Depending on availability, longer delivery times are also possible. We'll let you know if that's the case. You can of course cancel your delivery at any time free of charge.

Available in 7-21 days

€850.00 1
SW-MOTECH TRAX ION SYSTEM - 45/45L MULTIST.10-14SILV.
60597707

The product will be ordered from the manufacturer for you. Depending on availability, longer delivery times are also possible. We'll let you know if that's the case. You can of course cancel your delivery at any time free of charge.

Available in 7-21 days

€850.00 1
SW-MOTECH TRAX ION SYSTEM - 45/45L MULTIST.15- BLACK
60597702

The product will be ordered from the manufacturer for you. Depending on availability, longer delivery times are also possible. We'll let you know if that's the case. You can of course cancel your delivery at any time free of charge.

Available in 7-21 days

€850.00 1
SW-MOTECH TRAX ION SYSTEM - 45/45L MULTIST.15- SILVER
60597703

The product will be ordered from the manufacturer for you. Depending on availability, longer delivery times are also possible. We'll let you know if that's the case. You can of course cancel your delivery at any time free of charge.

Available in 7-21 days

€850.00 1
SW-MOTECH TRAX ION SYSTEM - 45/45L MULTISTRADA 1200/S
10067414

The product will be ordered from the manufacturer for you. Depending on availability, longer delivery times are also possible. We'll let you know if that's the case. You can of course cancel your delivery at any time free of charge.

Available in 7-21 days

€850.00 1
SW-MOTECH TRAX ION SYSTEM - 45/45L NC700/750 BLACK
60597002

The product will be ordered from the manufacturer for you. Depending on availability, longer delivery times are also possible. We'll let you know if that's the case. You can of course cancel your delivery at any time free of charge.

Available in 7-21 days

€850.00 1
SW-MOTECH TRAX ION SYSTEM - 45/45L NC700/750 SILVER
60597003

The item is in stock and will be delivered in 2-4 working days. Note: Stocks are updated online every hour on working days from 7 a.m. to 8 p.m., so there is a good chance that the products are available if they appear online.

Available

€850.00 1
SW-MOTECH TRAX ION SYSTEM - 45/45L NC750X/S 16- BLACK
60597026

The product will be ordered from the manufacturer for you. Depending on availability, longer delivery times are also possible. We'll let you know if that's the case. You can of course cancel your delivery at any time free of charge.

Available in 7-21 days

€850.00 1
SW-MOTECH TRAX ION SYSTEM - 45/45L NC750X/S 16-SILVER
60597027

The product will be ordered from the manufacturer for you. Depending on availability, longer delivery times are also possible. We'll let you know if that's the case. You can of course cancel your delivery at any time free of charge.

Available in 7-21 days

€850.00 1
SW-MOTECH TRAX ION SYSTEM - 45/45L R1250/1200/R/RS BL
60597322

The product will be ordered from the manufacturer for you. Depending on availability, longer delivery times are also possible. We'll let you know if that's the case. You can of course cancel your delivery at any time free of charge.

Available in 7-21 days

€850.00 1
SW-MOTECH TRAX ION SYSTEM - 45/45L R1250/1200/R/RS SI
60597323

The product will be ordered from the manufacturer for you. Depending on availability, longer delivery times are also possible. We'll let you know if that's the case. You can of course cancel your delivery at any time free of charge.

Available in 7-21 days

€849.95 1
SW-MOTECH TRAX ION SYSTEM - 45/45L S1000XR 15- SILVER
60597317

The product will be ordered from the manufacturer for you. Depending on availability, longer delivery times are also possible. We'll let you know if that's the case. You can of course cancel your delivery at any time free of charge.

Available in 7-21 days

€850.00 1
SW-MOTECH TRAX ION SYSTEM - 45/45L S1000XR 15-BLACK
60597316

The product will be ordered from the manufacturer for you. Depending on availability, longer delivery times are also possible. We'll let you know if that's the case. You can of course cancel your delivery at any time free of charge.

Available in 7-21 days

€850.00 1
SW-MOTECH TRAX ION SYSTEM - 45/45L TDM900 -09 SILVER
60597217

The product will be ordered from the manufacturer for you. Depending on availability, longer delivery times are also possible. We'll let you know if that's the case. You can of course cancel your delivery at any time free of charge.

Available in 7-21 days

€850.00 1
SW-MOTECH TRAX ION SYSTEM - 45/45L TDM900 -09 BLACK
60597216

The product will be ordered from the manufacturer for you. Depending on availability, longer delivery times are also possible. We'll let you know if that's the case. You can of course cancel your delivery at any time free of charge.

Available in 7-21 days

€850.00 1
SW-MOTECH TRAX ION SYSTEM - 45/45L TENERE 700 19-BLK
60597224

The product will be ordered from the manufacturer for you. Depending on availability, longer delivery times are also possible. We'll let you know if that's the case. You can of course cancel your delivery at any time free of charge.

Available in 7-21 days

€849.95 1
SW-MOTECH TRAX ION SYSTEM - 45/45L TENERE 700 19-SIL.
60597225

The product will be ordered from the manufacturer for you. Depending on availability, longer delivery times are also possible. We'll let you know if that's the case. You can of course cancel your delivery at any time free of charge.

Available in 7-21 days

€849.95 1
SW-MOTECH TRAX ION SYSTEM - 45/45L TIGER1200 EXP.BLK

Important notes

Features: Quick Lock Pro Side Carrier

60597602

The item is in stock and will be delivered in 2-4 working days. Note: Stocks are updated online every hour on working days from 7 a.m. to 8 p.m., so there is a good chance that the products are available if they appear online.

Available

€849.95 1
SW-MOTECH TRAX ION SYSTEM - 45/45L TIGER1200 EXP.SILV
60597603

The product will be ordered from the manufacturer for you. Depending on availability, longer delivery times are also possible. We'll let you know if that's the case. You can of course cancel your delivery at any time free of charge.

Available in 7-21 days

€849.95 1
SW-MOTECH TRAX ION SYSTEM - 45/45L TIGER1200/EXPL 11-
10067413

The product will be ordered from the manufacturer for you. Depending on availability, longer delivery times are also possible. We'll let you know if that's the case. You can of course cancel your delivery at any time free of charge.

Available in 7-21 days

€850.00 1
SW-MOTECH TRAX ION SYSTEM - 45/45L VAR.DUCATI BLACK

Important notes

Features: Quick Lock Pro Side Carrier

60597710

The product will be ordered from the manufacturer for you. Depending on availability, longer delivery times are also possible. We'll let you know if that's the case. You can of course cancel your delivery at any time free of charge.

Available in 7-21 days

€850.00 1
SW-MOTECH TRAX ION SYSTEM - 45/45L VAR.DUCATI SILVER

Important notes

Features: Quick Lock Pro Side Carrier

60597711

The product will be ordered from the manufacturer for you. Depending on availability, longer delivery times are also possible. We'll let you know if that's the case. You can of course cancel your delivery at any time free of charge.

Available in 7-21 days

€850.00 1
SW-MOTECH TRAX ION SYSTEM - 45/45L VARIOUS DUCATI BLK
60597714

The item is in stock and will be delivered in 2-4 working days. Note: Stocks are updated online every hour on working days from 7 a.m. to 8 p.m., so there is a good chance that the products are available if they appear online.

Available

€850.00 1
SW-MOTECH TRAX ION SYSTEM - 45/45L VARIOUS DUCATI SIL
60597715

The product will be ordered from the manufacturer for you. Depending on availability, longer delivery times are also possible. We'll let you know if that's the case. You can of course cancel your delivery at any time free of charge.

Available in 7-21 days

€850.00 1
SW-MOTECH TRAX ION SYSTEM - 45/45L VERS.1000 15-BLACK
60597502

The product will be ordered from the manufacturer for you. Depending on availability, longer delivery times are also possible. We'll let you know if that's the case. You can of course cancel your delivery at any time free of charge.

Available in 7-21 days

€850.00 1
SW-MOTECH TRAX ION SYSTEM - 45/45L VERS.1000 15-SILV.
60597503

The item is in stock and will be delivered in 2-4 working days. Note: Stocks are updated online every hour on working days from 7 a.m. to 8 p.m., so there is a good chance that the products are available if they appear online.

Available

€850.00 1
SW-MOTECH TRAX ION SYSTEM - 45/45L VERS.1000 18- BLK.
60597520

The product will be ordered from the manufacturer for you. Depending on availability, longer delivery times are also possible. We'll let you know if that's the case. You can of course cancel your delivery at any time free of charge.

Available in 7-21 days

€849.95 1
SW-MOTECH TRAX ION SYSTEM - 45/45L VERS.1000 18-SIV
60597521

The product will be ordered from the manufacturer for you. Depending on availability, longer delivery times are also possible. We'll let you know if that's the case. You can of course cancel your delivery at any time free of charge.

Available in 7-21 days

€849.95 1
SW-MOTECH TRAX ION SYSTEM - 45/45L VERS.1000-14 BLACK
60597510

The product will be ordered from the manufacturer for you. Depending on availability, longer delivery times are also possible. We'll let you know if that's the case. You can of course cancel your delivery at any time free of charge.

Available in 7-21 days

€850.00 1
SW-MOTECH TRAX ION SYSTEM - 45/45L VERS.650 15- BLACK
60597506

The product will be ordered from the manufacturer for you. Depending on availability, longer delivery times are also possible. We'll let you know if that's the case. You can of course cancel your delivery at any time free of charge.

Available in 7-21 days

€850.00 1
SW-MOTECH TRAX ION SYSTEM - 45/45L VERS.650 15-SILVER
60597507

The product will be ordered from the manufacturer for you. Depending on availability, longer delivery times are also possible. We'll let you know if that's the case. You can of course cancel your delivery at any time free of charge.

Available in 7-21 days

€850.00 1
SW-MOTECH TRAX ION SYSTEM - 45/45L VERSY.650-14 BLACK
60597516

The product will be ordered from the manufacturer for you. Depending on availability, longer delivery times are also possible. We'll let you know if that's the case. You can of course cancel your delivery at any time free of charge.

Available in 7-21 days

€850.00 1
SW-MOTECH TRAX ION SYSTEM - 45/45L VERSY.650-14 SILV.
60597517

The product will be ordered from the manufacturer for you. Depending on availability, longer delivery times are also possible. We'll let you know if that's the case. You can of course cancel your delivery at any time free of charge.

Available in 7-21 days

€850.00 1
SW-MOTECH TRAX ION SYSTEM - 45/45L VFR1200X 11- BLACK
60597030

The product will be ordered from the manufacturer for you. Depending on availability, longer delivery times are also possible. We'll let you know if that's the case. You can of course cancel your delivery at any time free of charge.

Available in 7-21 days

€850.00 1
SW-MOTECH TRAX ION SYSTEM - 45/45L VFR1200X 11-SILVER
60597031

The item is in stock and will be delivered in 2-4 working days. Note: Stocks are updated online every hour on working days from 7 a.m. to 8 p.m., so there is a good chance that the products are available if they appear online.

Available

€850.00 1
SW-MOTECH TRAX ION SYSTEM - 45/45L VFR800X 15- SILVER
60597017

The product will be ordered from the manufacturer for you. Depending on availability, longer delivery times are also possible. We'll let you know if that's the case. You can of course cancel your delivery at any time free of charge.

Available in 7-21 days

€850.00 1
SW-MOTECH TRAX ION SYSTEM - 45/45L VFR800X 15-BLACK
60597016

The product will be ordered from the manufacturer for you. Depending on availability, longer delivery times are also possible. We'll let you know if that's the case. You can of course cancel your delivery at any time free of charge.

Available in 7-21 days

€850.00 1
SW-MOTECH TRAX ION SYSTEM - 45/45L XL700V 07-12 SILV.
60597043

The item is in stock and will be delivered in 2-4 working days. Note: Stocks are updated online every hour on working days from 7 a.m. to 8 p.m., so there is a good chance that the products are available if they appear online.

Available

€850.00 1
SW-MOTECH TRAX ION SYSTEM - 45/45L XT660Z 07- BLACK
60597206

The product will be ordered from the manufacturer for you. Depending on availability, longer delivery times are also possible. We'll let you know if that's the case. You can of course cancel your delivery at any time free of charge.

Available in 7-21 days

€850.00 1
SW-MOTECH TRAX ION SYSTEM - 45/45L XT660Z 07- SILVER
60597207

The product will be ordered from the manufacturer for you. Depending on availability, longer delivery times are also possible. We'll let you know if that's the case. You can of course cancel your delivery at any time free of charge.

Available in 7-21 days

€850.00 1