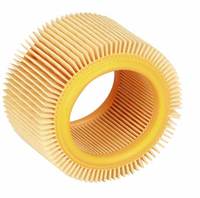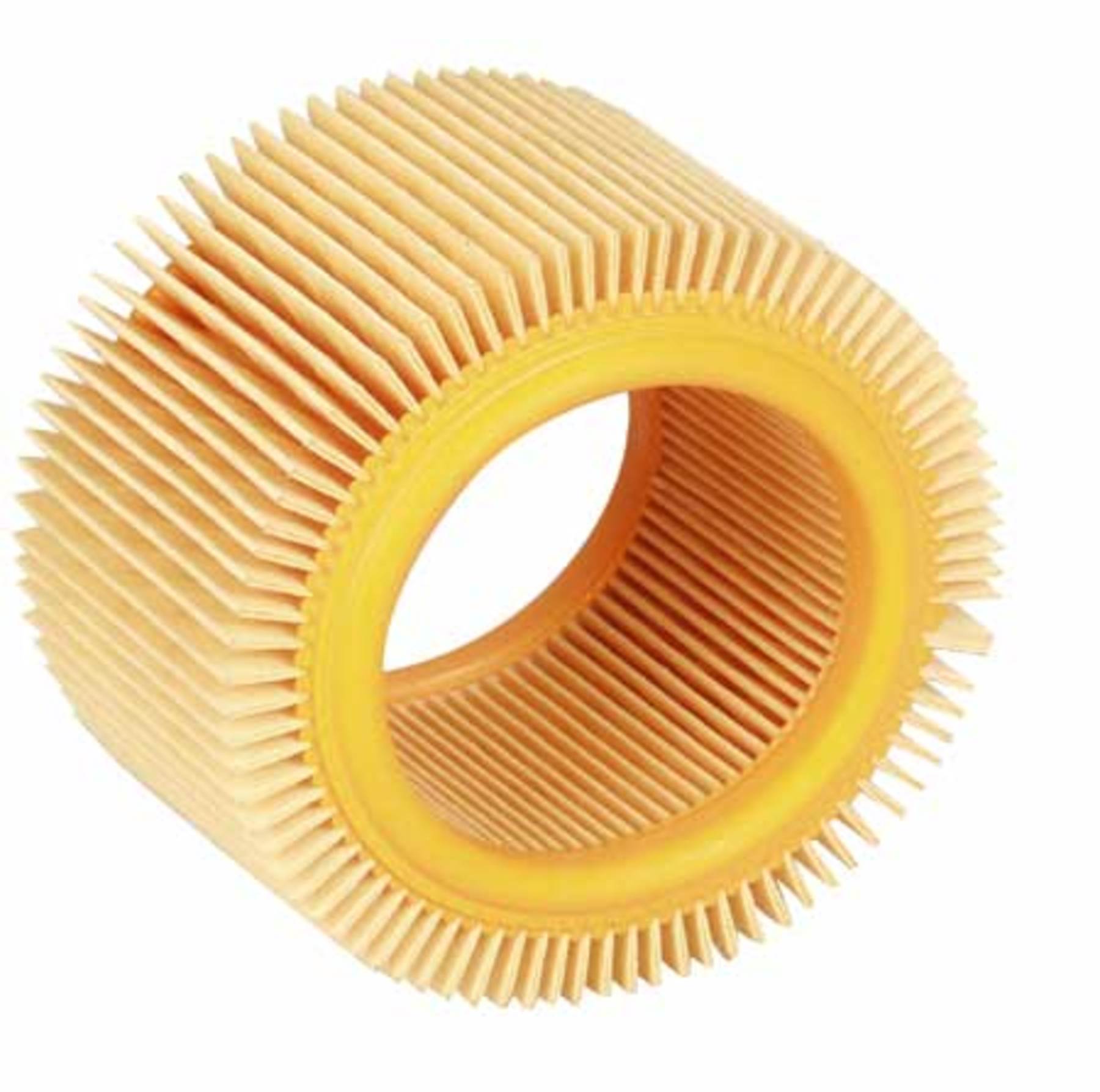 MAHLE AIR FILTERS
R 850/1200 C, R 1200 CL
The item is in stock and will be delivered in 2-5 working days. Note: Stocks are updated online every hour on working days from 7 a.m. to 8 p.m., so there is a good chance that the products are available if they appear online.
Available
Free delivery on orders over €199.00
2 year return policy
Fast delivery
MAHLE AIR FILTERS
R 850/1200 C, R 1200 CL
MAHLE air filter specially designed for BMW motorbikes

Clean inlet air is one of the most important prerequisites for optimal engine performance, high speeds, low fuel consumption and minimal pollutant emissions.
With the air filters from MAHLE, up to 99.9% of all dust, soot and wheel wear debris is filtered out. At the same time, an optimal air/fuel mix is guaranteed. The high particle absorption capacity guarantees a long service life even under extreme conditions such as heat, cold and exposure to chemicals.
The high-quality filters prevent premature wearing of the valves, the cylinder running surfaces, the piston rings, the plain bearings and other engine components. To ensure long-term perfect filter performance, all filters should be replaced according to the schedules prescribed by bike manufacturers.
Manufacturer details: Mahle

MAHLE Original

The MAHLE brand is well known for top-quality OEM and aftermarket engine parts and filters.
Product
Art. No.
Availability
Price
Actions
AIR FILTER MAHLE - VARIOUS BMW MODELS
10050123

The item is in stock and will be delivered in 2-5 working days. Note: Stocks are updated online every hour on working days from 7 a.m. to 8 p.m., so there is a good chance that the products are available if they appear online.

Available

€19.99 1
MAHLE AIR FILTER LX56 - BMW R-MODELLE, PLATTE
10050194

The item is in stock and will be delivered in 2-5 working days. Note: Stocks are updated online every hour on working days from 7 a.m. to 8 p.m., so there is a good chance that the products are available if they appear online.

Available

€24.99 1
MAHLE AIR FILTER LX192 - BMW
10050203

The item is in stock and will be delivered in 2-5 working days. Note: Stocks are updated online every hour on working days from 7 a.m. to 8 p.m., so there is a good chance that the products are available if they appear online.

Available

€19.99 1
MAHLE AIR FILTER LX194 - BMW 13-72-1-254-382
10050190

The item is in stock and will be delivered in 2-5 working days. Note: Stocks are updated online every hour on working days from 7 a.m. to 8 p.m., so there is a good chance that the products are available if they appear online.

Available

€14.99 1
MAHLE AIR FILTER - BMW K1300S/R/GT 2009-
10050817

The item is in stock and will be delivered in 2-5 working days. Note: Stocks are updated online every hour on working days from 7 a.m. to 8 p.m., so there is a good chance that the products are available if they appear online.

Available

€32.99 1
MAHLE AIR FILTER - BMW S1000RR 2009-
10050816

The item is in stock and will be delivered in 2-5 working days. Note: Stocks are updated online every hour on working days from 7 a.m. to 8 p.m., so there is a good chance that the products are available if they appear online.

Available

€34.99 1
MAHLE AIR FILTER - VARIOUS BMW LX984/5
10050112

The item is in stock and will be delivered in 2-5 working days. Note: Stocks are updated online every hour on working days from 7 a.m. to 8 p.m., so there is a good chance that the products are available if they appear online.

Available

€19.99 1
MAHLE AIR FILTERS - BMW F 800 GT/R/S/ST/GS
10050825

The item is in stock and will be delivered in 2-5 working days. Note: Stocks are updated online every hour on working days from 7 a.m. to 8 p.m., so there is a good chance that the products are available if they appear online.

Available

€14.99 1
MAHLE AIR FILTERS - BMW F650CS/G 650 X- LX820
10050116

The item is in stock and will be delivered in 2-5 working days. Note: Stocks are updated online every hour on working days from 7 a.m. to 8 p.m., so there is a good chance that the products are available if they appear online.

Available

€14.99 1
MAHLE AIR FILTERS - BMW F650GS 3014000
10050119

The item is in stock and will be delivered in 2-5 working days. Note: Stocks are updated online every hour on working days from 7 a.m. to 8 p.m., so there is a good chance that the products are available if they appear online.

Available

€12.99 1
MAHLE AIR FILTERS - BMW K-MODELLE, PLATTE
10050196

The item is in stock and will be delivered in 2-5 working days. Note: Stocks are updated online every hour on working days from 7 a.m. to 8 p.m., so there is a good chance that the products are available if they appear online.

Available

€24.99 1
MAHLE AIR FILTERS - BMW K1200R/S/GT LX966
10050117

The item is in stock and will be delivered in 2-5 working days. Note: Stocks are updated online every hour on working days from 7 a.m. to 8 p.m., so there is a good chance that the products are available if they appear online.

Available

€14.99 1
MAHLE AIR FILTERS - BMW R1100S LX628
10050115

The item is in stock and will be delivered in 2-5 working days. Note: Stocks are updated online every hour on working days from 7 a.m. to 8 p.m., so there is a good chance that the products are available if they appear online.

Available

€16.99 1
MAHLE AIR FILTERS - LX 578
10050189

The item is in stock and will be delivered in 2-5 working days. Note: Stocks are updated online every hour on working days from 7 a.m. to 8 p.m., so there is a good chance that the products are available if they appear online.

Available

€14.99 1
MAHLE AIR FILTERS - R 850/1200 C, R 1200 CL
10050097

The item is in stock and will be delivered in 2-5 working days. Note: Stocks are updated online every hour on working days from 7 a.m. to 8 p.m., so there is a good chance that the products are available if they appear online.

Available

€14.99 1
MAHLE AIR FILTERS - VARIOUS BMW LX1710
10050114

The item is in stock and will be delivered in 2-5 working days. Note: Stocks are updated online every hour on working days from 7 a.m. to 8 p.m., so there is a good chance that the products are available if they appear online.

Available

€34.99 1
MAHLE AIR FILTERS - VARIOUS BMW LX984/2
10050118

The item is in stock and will be delivered in 2-5 working days. Note: Stocks are updated online every hour on working days from 7 a.m. to 8 p.m., so there is a good chance that the products are available if they appear online.

Available

€14.99 1