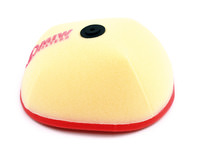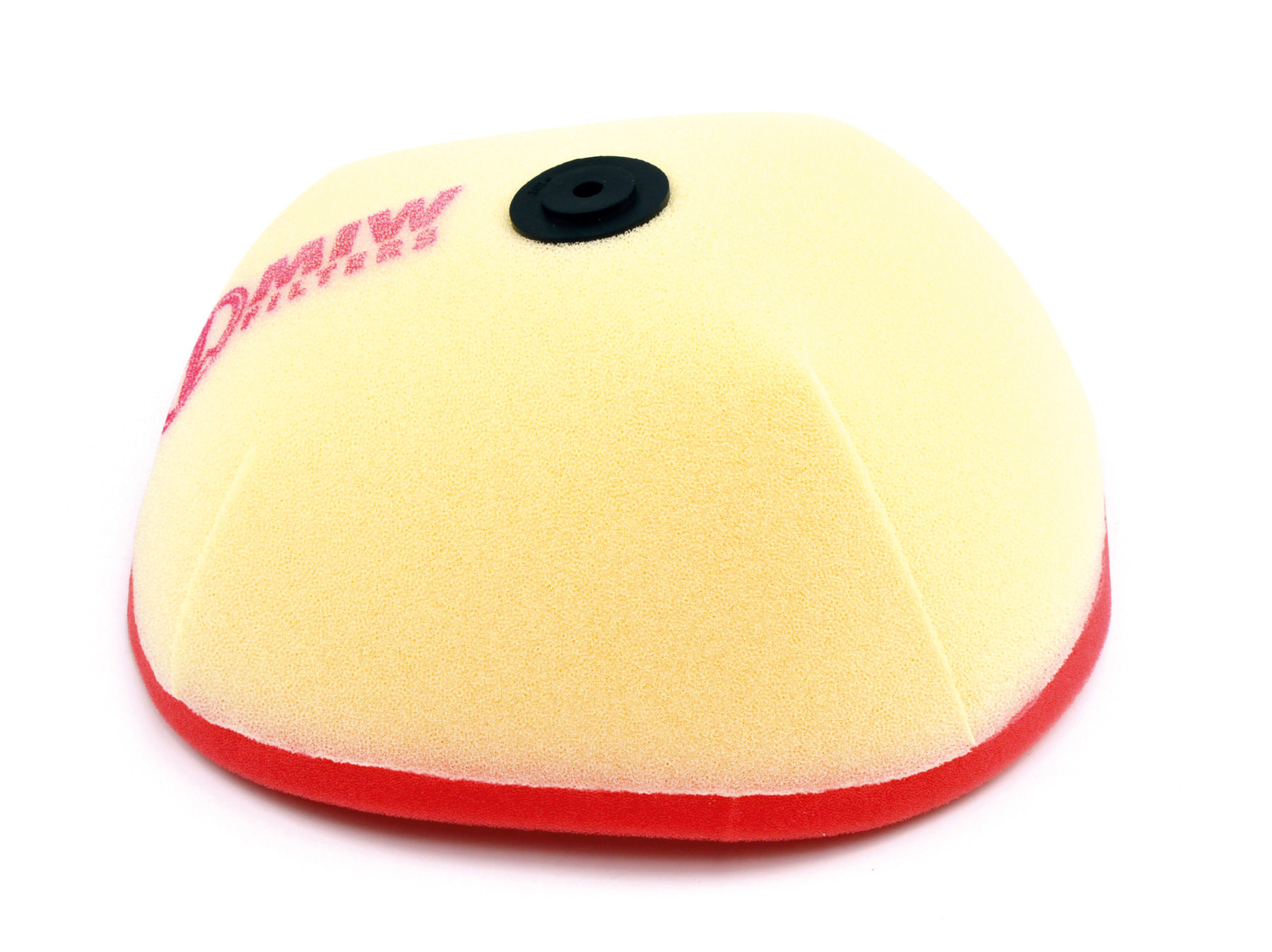 MEIWA AIRFILTER KTM
MIW KT8106
The item is in stock and will be delivered in 2-5 working days. Note: Stocks are updated online every hour on working days from 7 a.m. to 8 p.m., so there is a good chance that the products are available if they appear online.
Available
Free delivery on orders over €199.00
2 year return policy
Fast delivery
MEIWA AIRFILTER KTM
MIW KT8106
Japan's largest air and oil filter manufacturer is Meiwa. As an original equipment manufacturer for many motorbike brands, the company with the distinctive MIW logo has made a special name for itself worldwide over the years. There is a MIW filter solution for almost every vehicle. When it comes to vehicle-specific, reusable foam-based filters for off-road vehicles, MIV is one of the top manufacturers. The motorbike air filters, made of special foam, are highly efficient in preventing dust, dirt, fine sand and other tiny particles from getting into the engine and causing irreparable damage or even total failure.
motorcycle-specific
reusable
special foam
highly efficient filter effect
long service life
Manufacturer details: MIW

Die Marke MIW (auch bekannt als Meiwa Company ltd.) ist seit Anfang der 1970er Jahre führend in der Filtertechnologie und eine der weltweit am meisten geschätzten Öl- und Luftfilter-Marke für Motorräder.
No customer reviews have been submitted for this product.
Be the first to write a review!
Product
Art. No.
Availability
Price
Actions
MEIWA AIRFILTER HONDA - MIW H1295
10060600

The item is in stock and will be delivered in 2-5 working days. Note: Stocks are updated online every hour on working days from 7 a.m. to 8 p.m., so there is a good chance that the products are available if they appear online.

Available

€24.99 1
MEIWA AIRFILTER HONDA - MIW H1297
10060601

The item is in stock and will be delivered in 2-5 working days. Note: Stocks are updated online every hour on working days from 7 a.m. to 8 p.m., so there is a good chance that the products are available if they appear online.

Available

€24.99 1
MEIWA AIRFILTER HONDA - MIW H1299
10060602

The item is in stock and will be delivered in 2-5 working days. Note: Stocks are updated online every hour on working days from 7 a.m. to 8 p.m., so there is a good chance that the products are available if they appear online.

Available

€24.99 1
MEIWA AIRFILTER HONDA - MIW H1317
10060603

This product is available at week 48.
Current calendar week: 40

Available as of calendar week 48

€22.99 1
MEIWA AIRFILTER KAWASAKI - MIW K2192
10060604

The item is in stock and will be delivered in 2-5 working days. Note: Stocks are updated online every hour on working days from 7 a.m. to 8 p.m., so there is a good chance that the products are available if they appear online.

Available

€24.99 1
MEIWA AIRFILTER KTM - MIW KT8106
10060605

The item is in stock and will be delivered in 2-5 working days. Note: Stocks are updated online every hour on working days from 7 a.m. to 8 p.m., so there is a good chance that the products are available if they appear online.

Available

€24.99 1
MEIWA AIRFILTER KTM - MIW KT8107
10060606

The item is in stock and will be delivered in 2-5 working days. Note: Stocks are updated online every hour on working days from 7 a.m. to 8 p.m., so there is a good chance that the products are available if they appear online.

Available

€24.99 1
MEIWA AIRFILTER KTM - MIW KT8109
10060608

The item is in stock and will be delivered in 2-5 working days. Note: Stocks are updated online every hour on working days from 7 a.m. to 8 p.m., so there is a good chance that the products are available if they appear online.

Available

€24.99 1
MEIWA AIRFILTER KTM - MIW KT8110
10060609

The item is in stock and will be delivered in 2-5 working days. Note: Stocks are updated online every hour on working days from 7 a.m. to 8 p.m., so there is a good chance that the products are available if they appear online.

Available

€24.99 1
MEIWA AIRFILTER KTM/HUSQ - MIW KT8108
10060607

The item is in stock and will be delivered in 2-5 working days. Note: Stocks are updated online every hour on working days from 7 a.m. to 8 p.m., so there is a good chance that the products are available if they appear online.

Available

€24.99 1
MEIWA AIRFILTER SUZUKI - MIW S3208
10060610

The item is in stock and will be delivered in 2-5 working days. Note: Stocks are updated online every hour on working days from 7 a.m. to 8 p.m., so there is a good chance that the products are available if they appear online.

Available

€24.99 1
MEIWA AIRFILTER SUZUKI - MIW S3213
10060611

The item is in stock and will be delivered in 2-5 working days. Note: Stocks are updated online every hour on working days from 7 a.m. to 8 p.m., so there is a good chance that the products are available if they appear online.

Available

€24.99 1
MEIWA LUFTFILTER YAMAHA - MIW Y4205
10060612

The item is in stock and will be delivered in 2-5 working days. Note: Stocks are updated online every hour on working days from 7 a.m. to 8 p.m., so there is a good chance that the products are available if they appear online.

Available

€6.99 1
MEIWA LUFTFILTER YAMAHA - MIW Y4261
10060613

The item is in stock and will be delivered in 2-5 working days. Note: Stocks are updated online every hour on working days from 7 a.m. to 8 p.m., so there is a good chance that the products are available if they appear online.

Available

€24.99 1
MEIWA LUFTFILTER YAMAHA - MIW Y4264
10060614

The item is in stock and will be delivered in 2-5 working days. Note: Stocks are updated online every hour on working days from 7 a.m. to 8 p.m., so there is a good chance that the products are available if they appear online.

Available

€24.99 1
MEIWA LUFTFILTER YAMAHA - MIW Y4265
10060615

The item is in stock and will be delivered in 2-5 working days. Note: Stocks are updated online every hour on working days from 7 a.m. to 8 p.m., so there is a good chance that the products are available if they appear online.

Available

€24.99 1
MEIWA LUFTFILTER YAMAHA - MIW Y4277
10060616

The item is in stock and will be delivered in 2-5 working days. Note: Stocks are updated online every hour on working days from 7 a.m. to 8 p.m., so there is a good chance that the products are available if they appear online.

Available

€19.99 1
MEIWA LUFTFILTER YAMAHA - MIW Y4284
10060617

The item is in stock and will be delivered in 2-5 working days. Note: Stocks are updated online every hour on working days from 7 a.m. to 8 p.m., so there is a good chance that the products are available if they appear online.

Available

€24.99 1