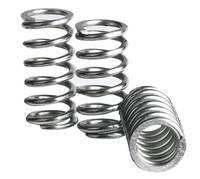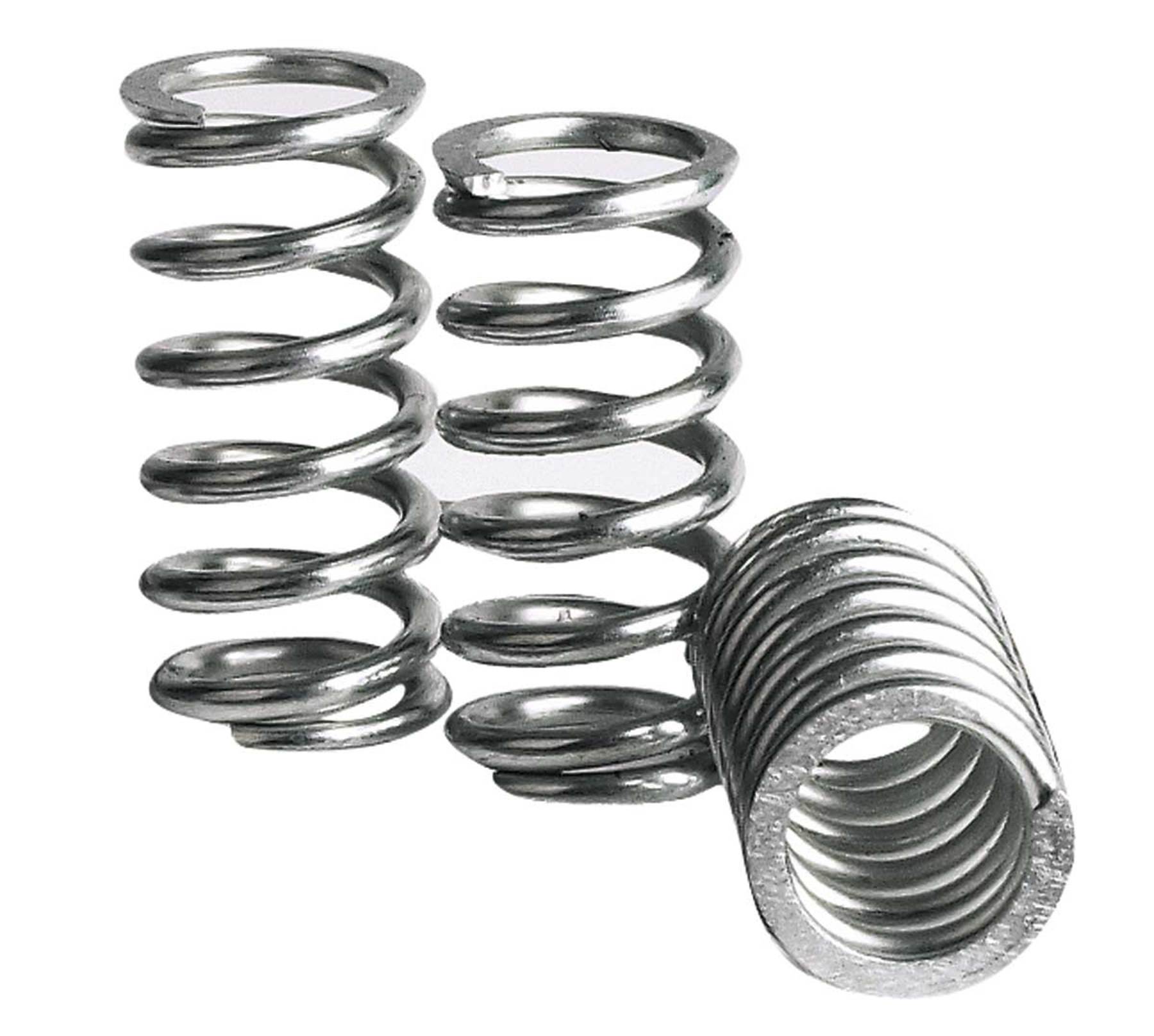 TRW CLUTCH SPRINGS
REINFORCED MEF 313-6
The item is in stock and will be delivered in 2-5 working days. Note: Stocks are updated online every hour on working days from 7 a.m. to 8 p.m., so there is a good chance that the products are available if they appear online.
Available
Free delivery on orders over €199.00
2 year return policy
Fast delivery
TRW CLUTCH SPRINGS
REINFORCED MEF 313-6
TRW have strengthened their clutch spring sets, enabling the clutch discs to disengage more efficiently and counteracting clutch slip.
Reinforcement of the springs is achieved either by increasing the length or by using stronger windings
The reinforcement corresponds to approximately 10% compared to the original springs
Installation only with the necessary prior knowledge or by a specialist
The TRW clutch springs are galvanised and are supplied as a complete set
Available for a wide range of motorcycle models
Good to know:
The serial number tells you how many parts come with the product. The number after the slash indicates this: Example clutch springs MEF 123-6 means 6 pieces are included
Manufacturer details: TRW

Every second counts when you brake!

TRW Lucas has been manufacturing premium-quality motorbike spare parts since 1976 (ISO 9001, ISO/TS 16949) and is the German market leader for brake discs, brake pads and steel-braided lines. Every time that product tests have been carried out by trade publications over the past 30 years, they have confirmed the excellent quality of these products. They have won test after test. Every second counts when you brake! Don't settle for anything less than quality products from the market leader.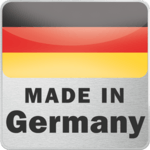 QUALITY MADE IN GERMANY!

By purchasing this item you have chosen a premium-quality product with superior German workmanship. This internationally acknowledged mark of quality means that this product is the result of efficiently coordinated development and production processes, technological expertise, continuous quality controls.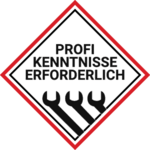 Professional technical expertise is essential to fit this article. We therefore urge you to have it installed by a motorcycle workshop!
Product
Art. No.
Availability
Price
Actions
TRW CLUTCH SPRINGS - REINFORCED MEF 101-6
10043950

The item is in stock and will be delivered in 2-5 working days. Note: Stocks are updated online every hour on working days from 7 a.m. to 8 p.m., so there is a good chance that the products are available if they appear online.

Available

€17.95 1
TRW CLUTCH SPRINGS - REINFORCED MEF 102-6
10043953

The item is in stock and will be delivered in 2-5 working days. Note: Stocks are updated online every hour on working days from 7 a.m. to 8 p.m., so there is a good chance that the products are available if they appear online.

Available

€17.95 1
TRW CLUTCH SPRINGS - REINFORCED MEF 105-5
10043962

The item is in stock and will be delivered in 2-5 working days. Note: Stocks are updated online every hour on working days from 7 a.m. to 8 p.m., so there is a good chance that the products are available if they appear online.

Available

€15.95 1
TRW CLUTCH SPRINGS - REINFORCED MEF 106-6
10043942

The item is in stock and will be delivered in 2-5 working days. Note: Stocks are updated online every hour on working days from 7 a.m. to 8 p.m., so there is a good chance that the products are available if they appear online.

Available

€17.95 1
TRW CLUTCH SPRINGS - REINFORCED MEF 107-6
10043951

The item is in stock and will be delivered in 2-5 working days. Note: Stocks are updated online every hour on working days from 7 a.m. to 8 p.m., so there is a good chance that the products are available if they appear online.

Available

€17.95 1
TRW CLUTCH SPRINGS - REINFORCED MEF 109-6
10043941

The item is in stock and will be delivered in 2-5 working days. Note: Stocks are updated online every hour on working days from 7 a.m. to 8 p.m., so there is a good chance that the products are available if they appear online.

Available

€17.95 1
TRW CLUTCH SPRINGS - REINFORCED MEF 110-6
10043949

The item is in stock and will be delivered in 2-5 working days. Note: Stocks are updated online every hour on working days from 7 a.m. to 8 p.m., so there is a good chance that the products are available if they appear online.

Available

€17.95 1
TRW CLUTCH SPRINGS - REINFORCED MEF 111-5
10043961

The item is in stock and will be delivered in 2-5 working days. Note: Stocks are updated online every hour on working days from 7 a.m. to 8 p.m., so there is a good chance that the products are available if they appear online.

Available

Please remember that "Last chance" items can sell out fast, especially when the price has been slashed and the clothes sizes you are looking for are popular. "Last chance" items may no longer be available in all Louis stores!

€14.95

1 €4.99 1
TRW CLUTCH SPRINGS - REINFORCED MEF 112-4
10043947

The item is in stock and will be delivered in 2-5 working days. Note: Stocks are updated online every hour on working days from 7 a.m. to 8 p.m., so there is a good chance that the products are available if they appear online.

Available

€13.95 1
TRW CLUTCH SPRINGS - REINFORCED MEF 114-6
10043952

The item is in stock and will be delivered in 2-5 working days. Note: Stocks are updated online every hour on working days from 7 a.m. to 8 p.m., so there is a good chance that the products are available if they appear online.

Available

€17.95 1
TRW CLUTCH SPRINGS - REINFORCED MEF 115-6
10043944

The item is in stock and will be delivered in 2-5 working days. Note: Stocks are updated online every hour on working days from 7 a.m. to 8 p.m., so there is a good chance that the products are available if they appear online.

Available

€17.95 1
TRW CLUTCH SPRINGS - REINFORCED MEF 116-4
10043943

The item is in stock and will be delivered in 2-5 working days. Note: Stocks are updated online every hour on working days from 7 a.m. to 8 p.m., so there is a good chance that the products are available if they appear online.

Available

€13.95 1
TRW CLUTCH SPRINGS - REINFORCED MEF 117-6
10043954

The item is in stock and will be delivered in 2-5 working days. Note: Stocks are updated online every hour on working days from 7 a.m. to 8 p.m., so there is a good chance that the products are available if they appear online.

Available

€17.95 1
TRW CLUTCH SPRINGS - REINFORCED MEF 119-4
10043973

The item is in stock and will be delivered in 2-5 working days. Note: Stocks are updated online every hour on working days from 7 a.m. to 8 p.m., so there is a good chance that the products are available if they appear online.

Available

€13.95 1
TRW CLUTCH SPRINGS - REINFORCED MEF 121-5
10015914

The item is in stock and will be delivered in 2-5 working days. Note: Stocks are updated online every hour on working days from 7 a.m. to 8 p.m., so there is a good chance that the products are available if they appear online.

Available

€15.95 1
TRW CLUTCH SPRINGS - REINFORCED MEF 123-6
10043967

The item is in stock and will be delivered in 2-5 working days. Note: Stocks are updated online every hour on working days from 7 a.m. to 8 p.m., so there is a good chance that the products are available if they appear online.

Available

€17.95 1
TRW CLUTCH SPRINGS - REINFORCED MEF 124-4
10043972

The item is in stock and will be delivered in 2-5 working days. Note: Stocks are updated online every hour on working days from 7 a.m. to 8 p.m., so there is a good chance that the products are available if they appear online.

Available

€13.95 1
TRW CLUTCH SPRINGS - REINFORCED MEF 126-4
10043946

The item is in stock and will be delivered in 2-5 working days. Note: Stocks are updated online every hour on working days from 7 a.m. to 8 p.m., so there is a good chance that the products are available if they appear online.

Available

€13.95 1
TRW CLUTCH SPRINGS - REINFORCED MEF 129-5
10043948

The item is in stock and will be delivered in 2-5 working days. Note: Stocks are updated online every hour on working days from 7 a.m. to 8 p.m., so there is a good chance that the products are available if they appear online.

Available

€15.95 1
TRW CLUTCH SPRINGS - REINFORCED MEF 133-4
10043945

The item is in stock and will be delivered in 2-5 working days. Note: Stocks are updated online every hour on working days from 7 a.m. to 8 p.m., so there is a good chance that the products are available if they appear online.

Available

€13.95 1
TRW CLUTCH SPRINGS - REINFORCED MEF 137-6
10043955

The item is in stock and will be delivered in 2-5 working days. Note: Stocks are updated online every hour on working days from 7 a.m. to 8 p.m., so there is a good chance that the products are available if they appear online.

Available

€17.95 1
TRW CLUTCH SPRINGS - REINFORCED MEF 138-6
10043956

The item is in stock and will be delivered in 2-5 working days. Note: Stocks are updated online every hour on working days from 7 a.m. to 8 p.m., so there is a good chance that the products are available if they appear online.

Available

€17.95 1
TRW CLUTCH SPRINGS - REINFORCED MEF 142-5
10043959

The item is in stock and will be delivered in 2-5 working days. Note: Stocks are updated online every hour on working days from 7 a.m. to 8 p.m., so there is a good chance that the products are available if they appear online.

Available

€15.95 1
TRW CLUTCH SPRINGS - REINFORCED MEF 144-6
10043964

The item is in stock and will be delivered in 2-5 working days. Note: Stocks are updated online every hour on working days from 7 a.m. to 8 p.m., so there is a good chance that the products are available if they appear online.

Available

€17.95 1
TRW CLUTCH SPRINGS - REINFORCED MEF 145-4
10043960

The item is in stock and will be delivered in 2-5 working days. Note: Stocks are updated online every hour on working days from 7 a.m. to 8 p.m., so there is a good chance that the products are available if they appear online.

Available

€13.95 1
TRW CLUTCH SPRINGS - REINFORCED MEF 145-6
10043958

The item is in stock and will be delivered in 2-5 working days. Note: Stocks are updated online every hour on working days from 7 a.m. to 8 p.m., so there is a good chance that the products are available if they appear online.

Available

€17.95 1
TRW CLUTCH SPRINGS - REINFORCED MEF 146-4
10043968

The item is in stock and will be delivered in 2-5 working days. Note: Stocks are updated online every hour on working days from 7 a.m. to 8 p.m., so there is a good chance that the products are available if they appear online.

Available

€13.95 1
TRW CLUTCH SPRINGS - REINFORCED MEF 149-5
10043969

The product will be ordered from the manufacturer for you. Depending on availability, longer delivery times are also possible. We'll let you know if that's the case. You can of course cancel your delivery at any time free of charge.

Available in 7-21 days

€17.95 1
TRW CLUTCH SPRINGS - REINFORCED MEF 151-6
10043966

The item is in stock and will be delivered in 2-5 working days. Note: Stocks are updated online every hour on working days from 7 a.m. to 8 p.m., so there is a good chance that the products are available if they appear online.

Available

€17.95 1
TRW CLUTCH SPRINGS - REINFORCED MEF 156-6
10043971

The item is in stock and will be delivered in 2-5 working days. Note: Stocks are updated online every hour on working days from 7 a.m. to 8 p.m., so there is a good chance that the products are available if they appear online.

Available

€17.95 1
TRW CLUTCH SPRINGS - REINFORCED MEF 158-6
10043974

The item is in stock and will be delivered in 2-5 working days. Note: Stocks are updated online every hour on working days from 7 a.m. to 8 p.m., so there is a good chance that the products are available if they appear online.

Available

€17.95 1
TRW CLUTCH SPRINGS - REINFORCED MEF 160-6
10043965

The item is in stock and will be delivered in 2-5 working days. Note: Stocks are updated online every hour on working days from 7 a.m. to 8 p.m., so there is a good chance that the products are available if they appear online.

Available

€17.95 1
TRW CLUTCH SPRINGS - REINFORCED MEF 313-6
10015911

The item is in stock and will be delivered in 2-5 working days. Note: Stocks are updated online every hour on working days from 7 a.m. to 8 p.m., so there is a good chance that the products are available if they appear online.

Available

€16.95 1
TRW CLUTCH SPRINGS - REINFORCED MEF 327-5
10015912

The item is in stock and will be delivered in 2-5 working days. Note: Stocks are updated online every hour on working days from 7 a.m. to 8 p.m., so there is a good chance that the products are available if they appear online.

Available

€14.95 1
TRW CLUTCH SPRINGS - REINFORCED MEF 331-4
10015915

The item is in stock and will be delivered in 2-5 working days. Note: Stocks are updated online every hour on working days from 7 a.m. to 8 p.m., so there is a good chance that the products are available if they appear online.

Available

€12.95 1
TRW CLUTCH SPRINGS - REINFORCED MEF 332-6
10015913

The item is in stock and will be delivered in 2-5 working days. Note: Stocks are updated online every hour on working days from 7 a.m. to 8 p.m., so there is a good chance that the products are available if they appear online.

Available

€19.95 1
TRW CLUTCH SPRINGS - REINFORCED MEF 128-6
10043963

The item is in stock and will be delivered in 2-5 working days. Note: Stocks are updated online every hour on working days from 7 a.m. to 8 p.m., so there is a good chance that the products are available if they appear online.

Available

€17.95 1
TRW CLUTCH SPRINGS - REINFORCED MEF 143-6
10043957

The item is in stock and will be delivered in 2-5 working days. Note: Stocks are updated online every hour on working days from 7 a.m. to 8 p.m., so there is a good chance that the products are available if they appear online.

Available

€17.95 1
TRW CLUTCH SPRINGS - REINFORCED MEF 152-6
10043890

The product will be ordered from the manufacturer for you. Depending on availability, longer delivery times are also possible. We'll let you know if that's the case. You can of course cancel your delivery at any time free of charge.

Available in 7-21 days

€17.95 1
TRW CLUTCH SPRINGS - REINFORCED MEF 164-6
10043970

The item is in stock and will be delivered in 2-5 working days. Note: Stocks are updated online every hour on working days from 7 a.m. to 8 p.m., so there is a good chance that the products are available if they appear online.

Available

€17.95 1
TRW CLUTCH SPRINGS - REINFORCED MEF 303-6
10016228

The item is in stock and will be delivered in 2-5 working days. Note: Stocks are updated online every hour on working days from 7 a.m. to 8 p.m., so there is a good chance that the products are available if they appear online.

Available

€16.95 1
TRW CLUTCH SPRINGS - REINFORCED MEF 337-6
10044821

The item is in stock and will be delivered in 2-5 working days. Note: Stocks are updated online every hour on working days from 7 a.m. to 8 p.m., so there is a good chance that the products are available if they appear online.

Available

€16.95 1