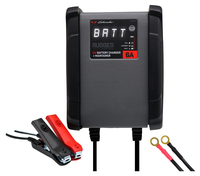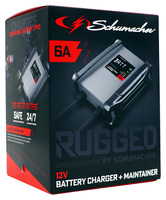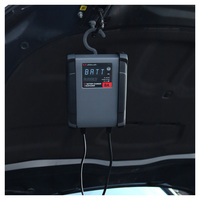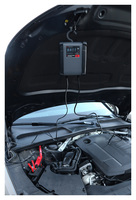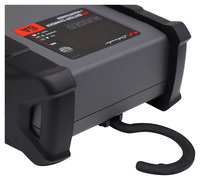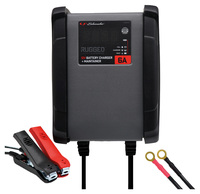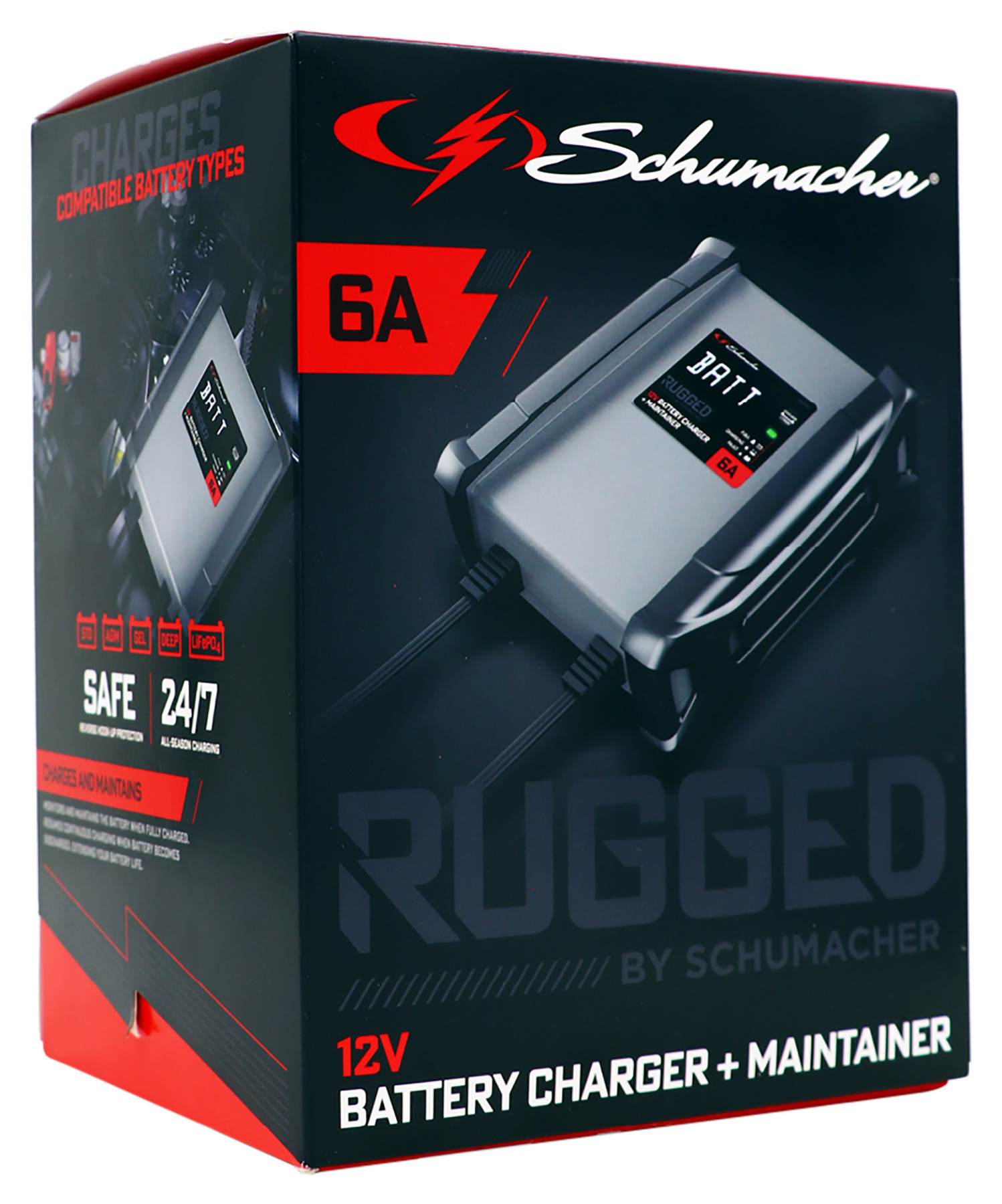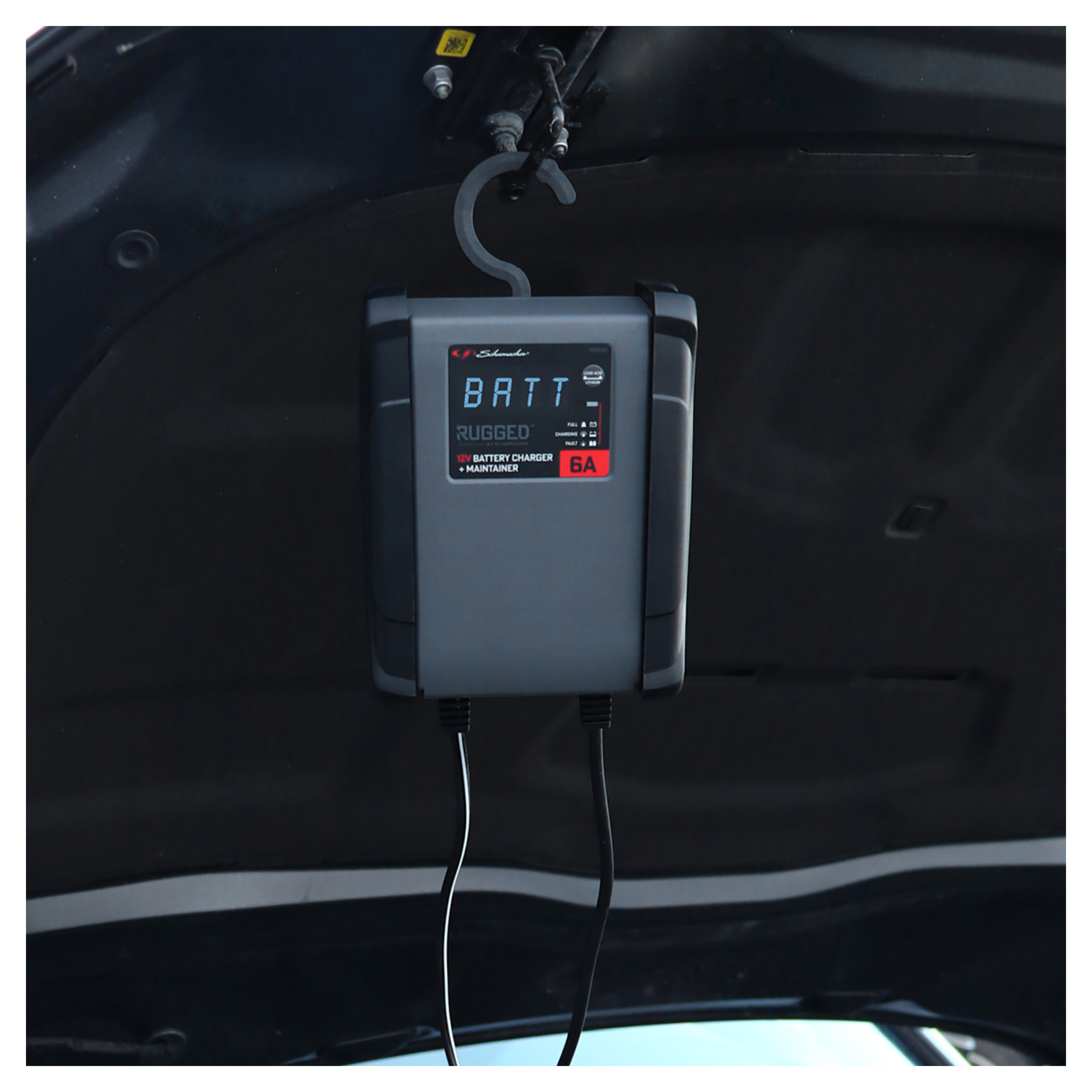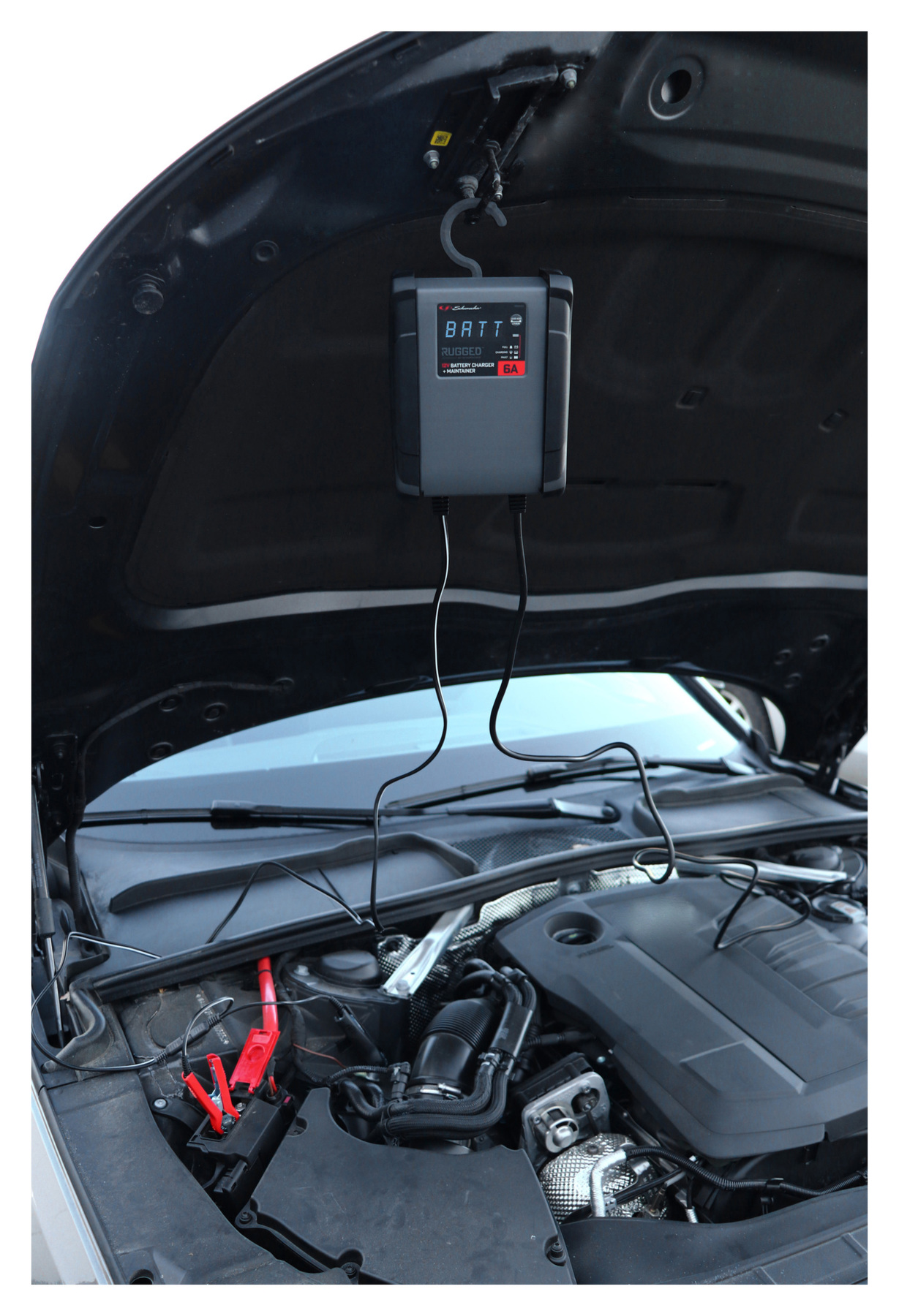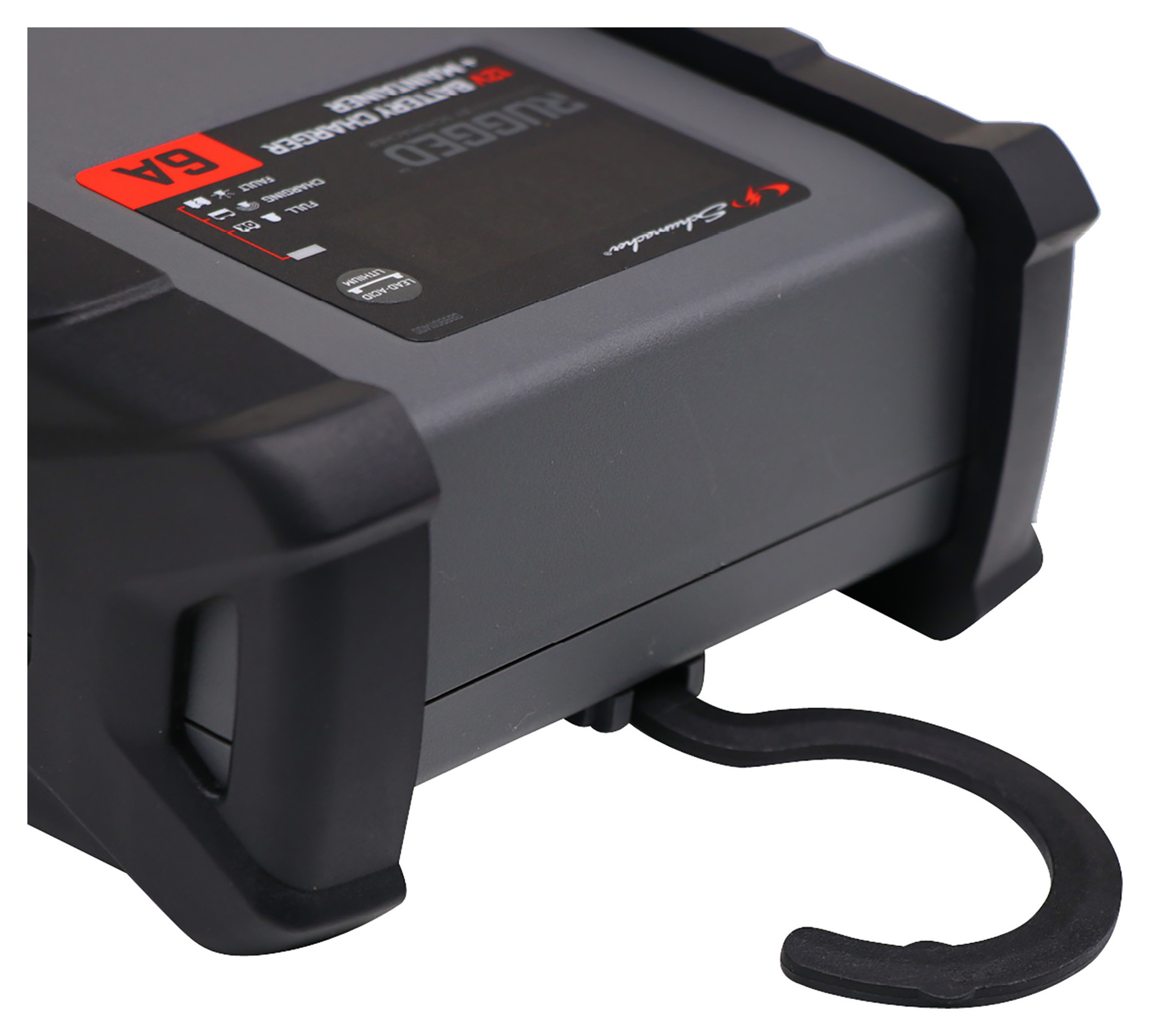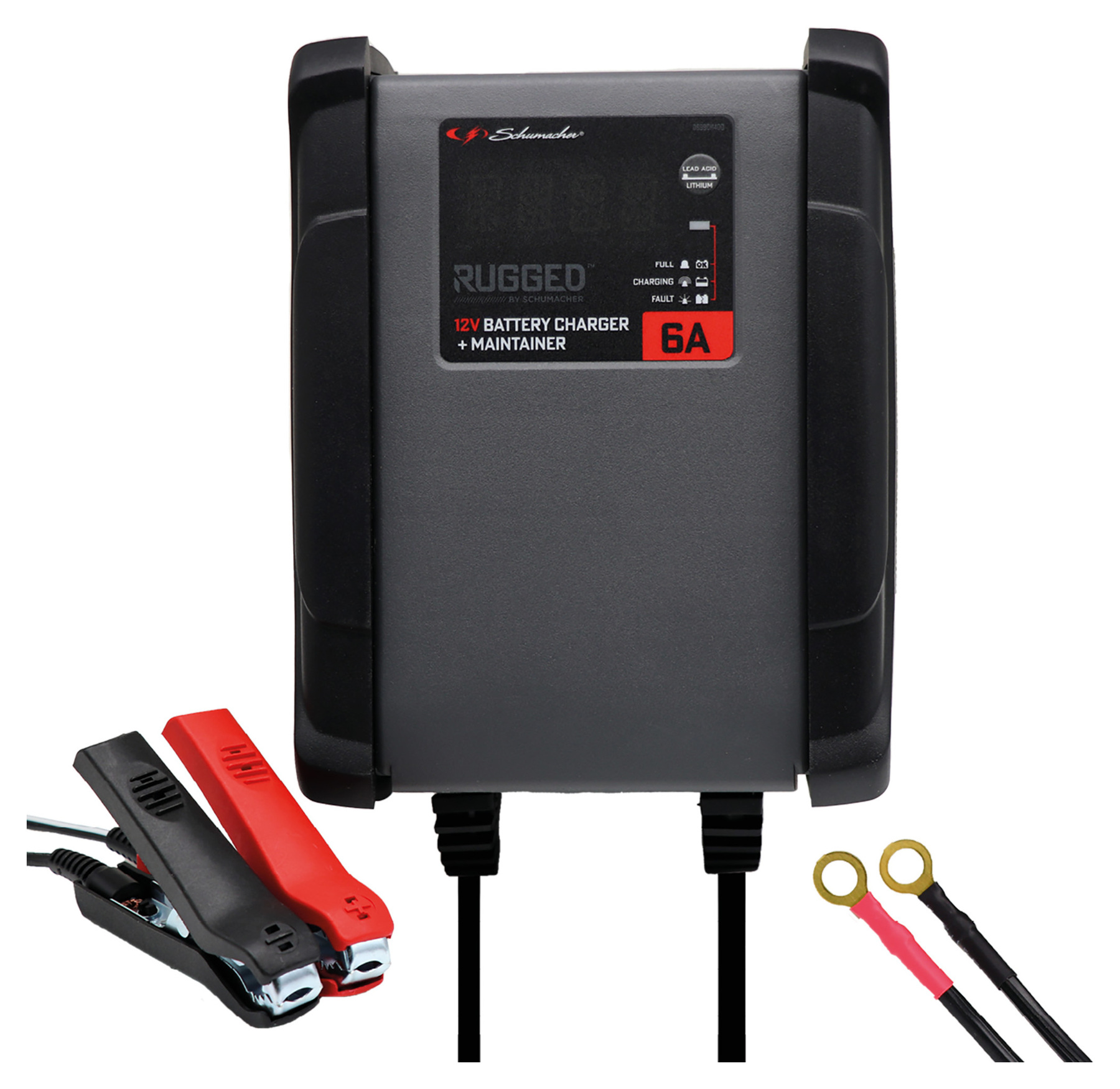 6A RUGGED 12V SPX459
BATTERY CHARGER
You have placed the following items in the shopping basket:
6A RUGGED 12V SPX459
BATTERY CHARGER
Originally from America, the Schumacher Elektrik fully automatic all-season battery chargers and care units of the "Rugged SPX" series come to you. Schumacher's range includes four chargers for a wide variety of challenges. For example, the *Rugged SPX459* for 12V and up to 130 Ah lead-acid and lithium starter batteries.
A maximum of 6 A charging current is used, controlled by a microprocessor. In addition, the Schumacher *Rugged SPX459* offers a whole range of interesting features that could secure the unit a good place in your garage, workshop or other location (barn, boat shed).
Fully automatic all-season battery charger and maintainer
Suitable for 12 V and up to 130 Ah lead-acid, lithium starter batteries
Maximum 6 A charging current
Microprocessor-controlled
Trickle charge function and overcharge protection (ideal for winter storage)
Reverse polarity protection, short-circuit protection and spark protection
Safety cut-out
With shock protection and suspension hook
Connection cable length: approx. 195 cm
Weight: approx. 1.37 kg
Dimensions (L x W x H): approx. 163 x 136 x 218 mm
Scope of delivery:
1 x Schumacher Electric *Rugged SPX459*
1 x connection clamps -/+
Operating instructions
Manufacturer details: Schumacher

Quality since 1947

Schumacher Electric, headquartered in Dallas/Fort Worth, Texas USA, stands for industry-leading innovation in power conversion products. With facilities in China, Mexico and Belgium, Schumacher designs and manufactures the most reliable battery chargers, maintenance, jump starters, testers, as well as inverters, portable boosters, 12 V accessories, lithium products and smart home connected products. It also offers customised transformers for the electronics industry, as well as special assembly products, linear power transformers and high-frequency solenoids. For the retail and professional markets, Schumacher maintains its own global supply chain. The company has demonstrated an unwavering commitment to quality and the high-end manufacture of superior products since 1947.
Write a review for 6A RUGGED 12V SPX459
We offer you the opportunity to rate products purchased from Louis and to share your experiences with them publicly.

To ensure that your objective and truthful report will be really beneficial to all readers, please observe the following rules.


Please only rate products that you have personally used for their intended purpose.
Please give reasons for your positive and negative criticisms. Only then will they benefit other customers and allow us to improve the product if necessary.
Please don't copy content that has already been published elsewhere. It's your personal experience which counts.
Data protection: Please don't include your own and other people's addresses, telephone numbers or URLs or even the names of third parties (people as well as companies) in your review.
In your product review, please don't make comparisons with third party product ranges. Regardless of whether you judge these positively or negatively, you, or we as operators of this online shop, would be violating competition law.
Fair play: Please follow these rules so that we don't have to shorten or delete your rating.
Your product rating has been saved. It will be displayed in a few minutes
Your previous input will be lost!
Do you really want to cancel your entry?
+400 brands
2-year right of return
Fast delivery
Worldwide shipping