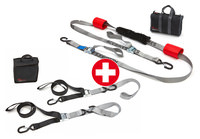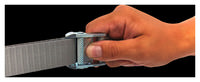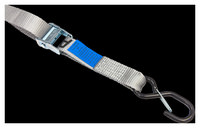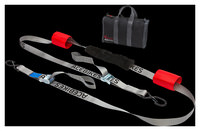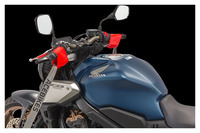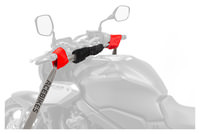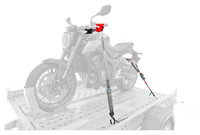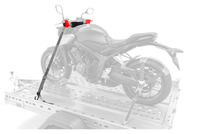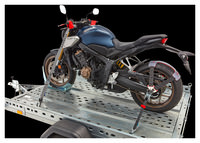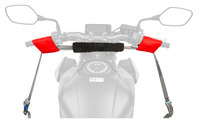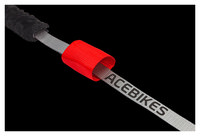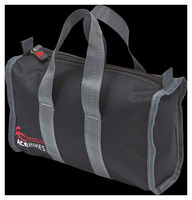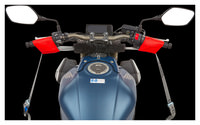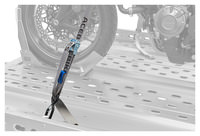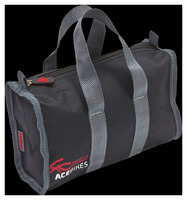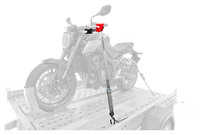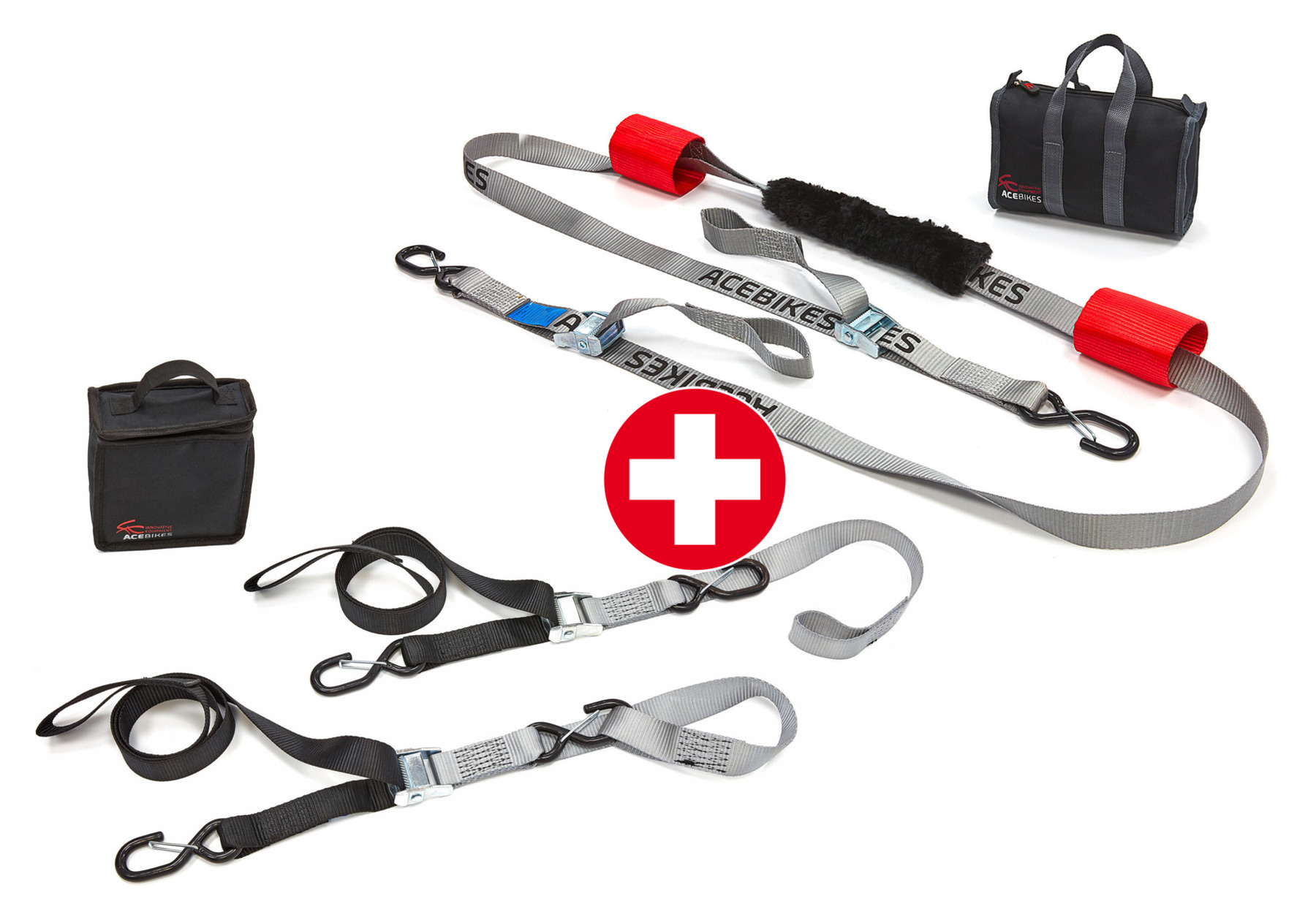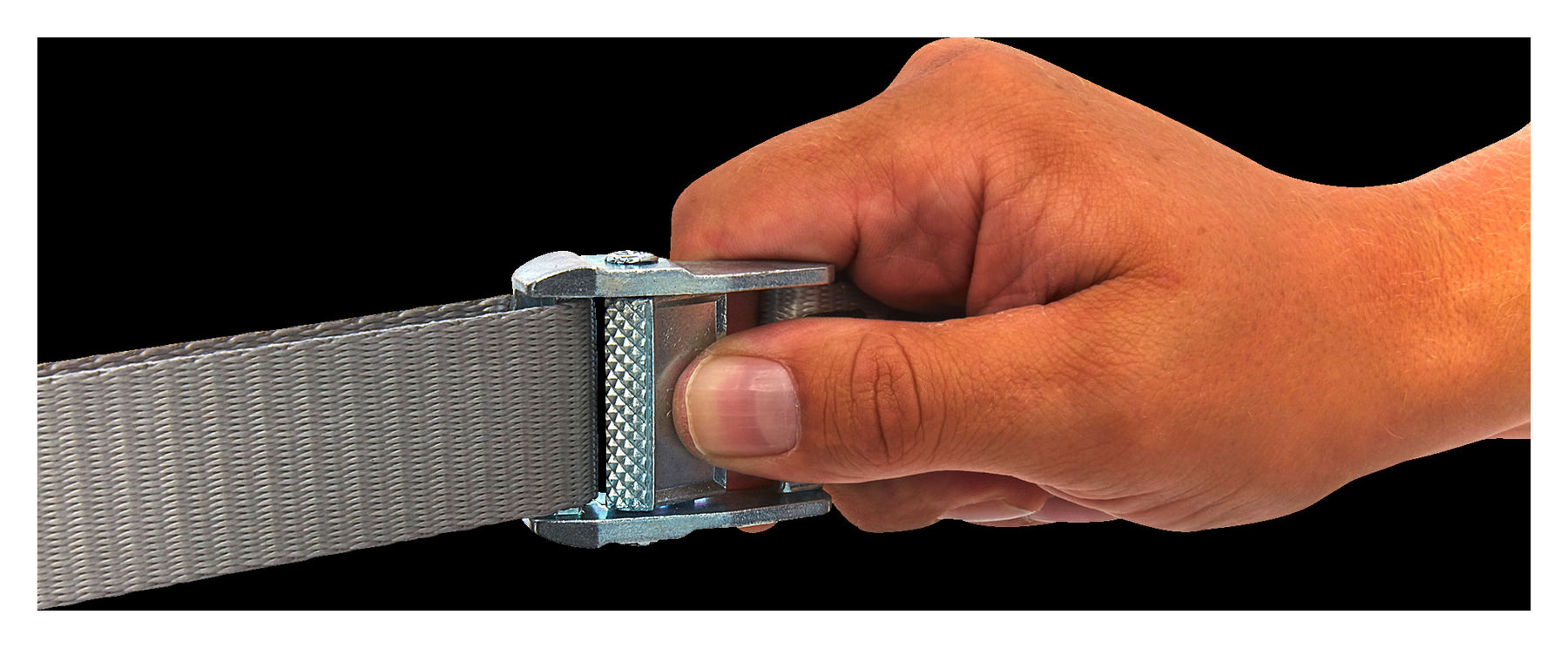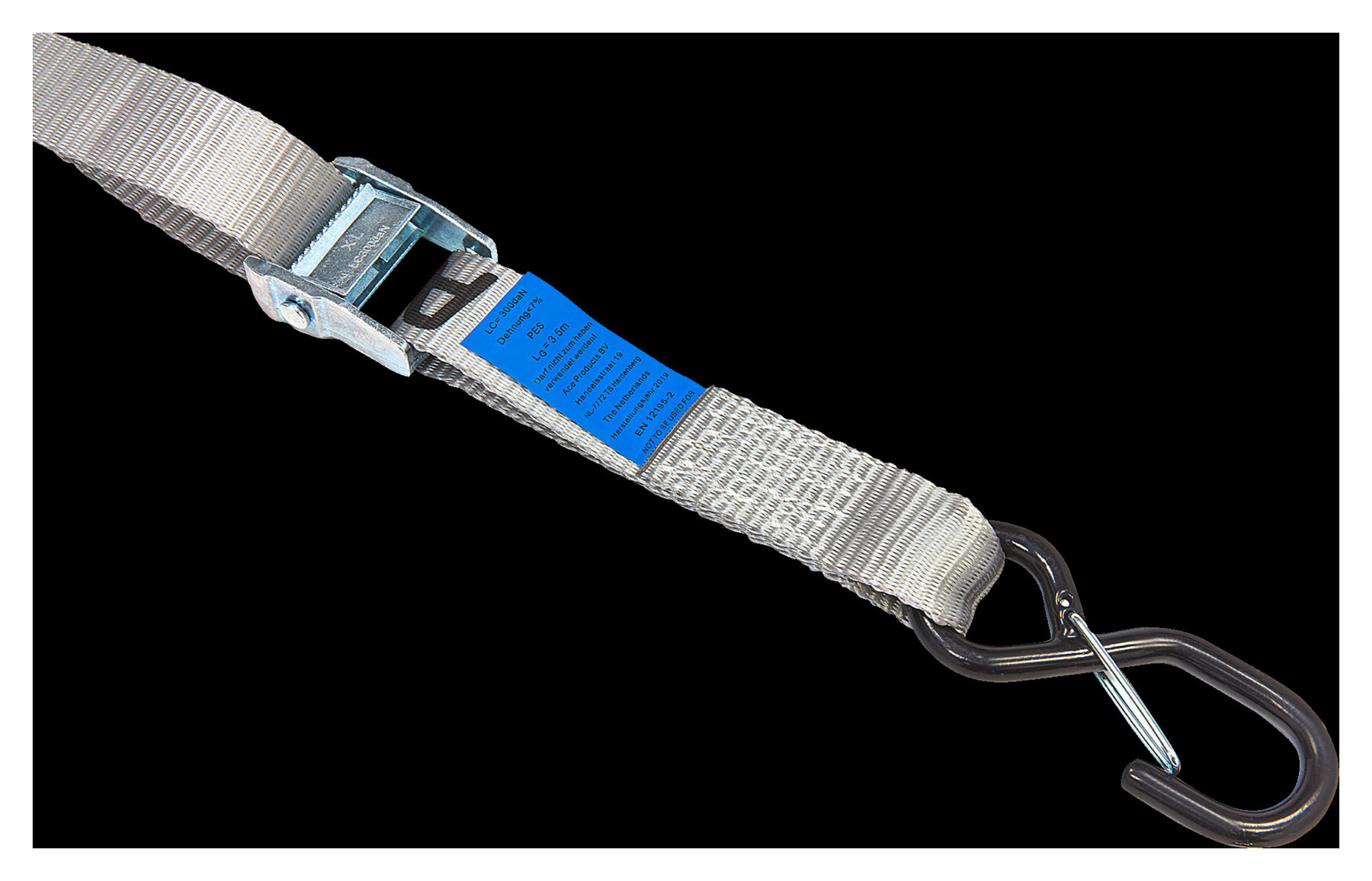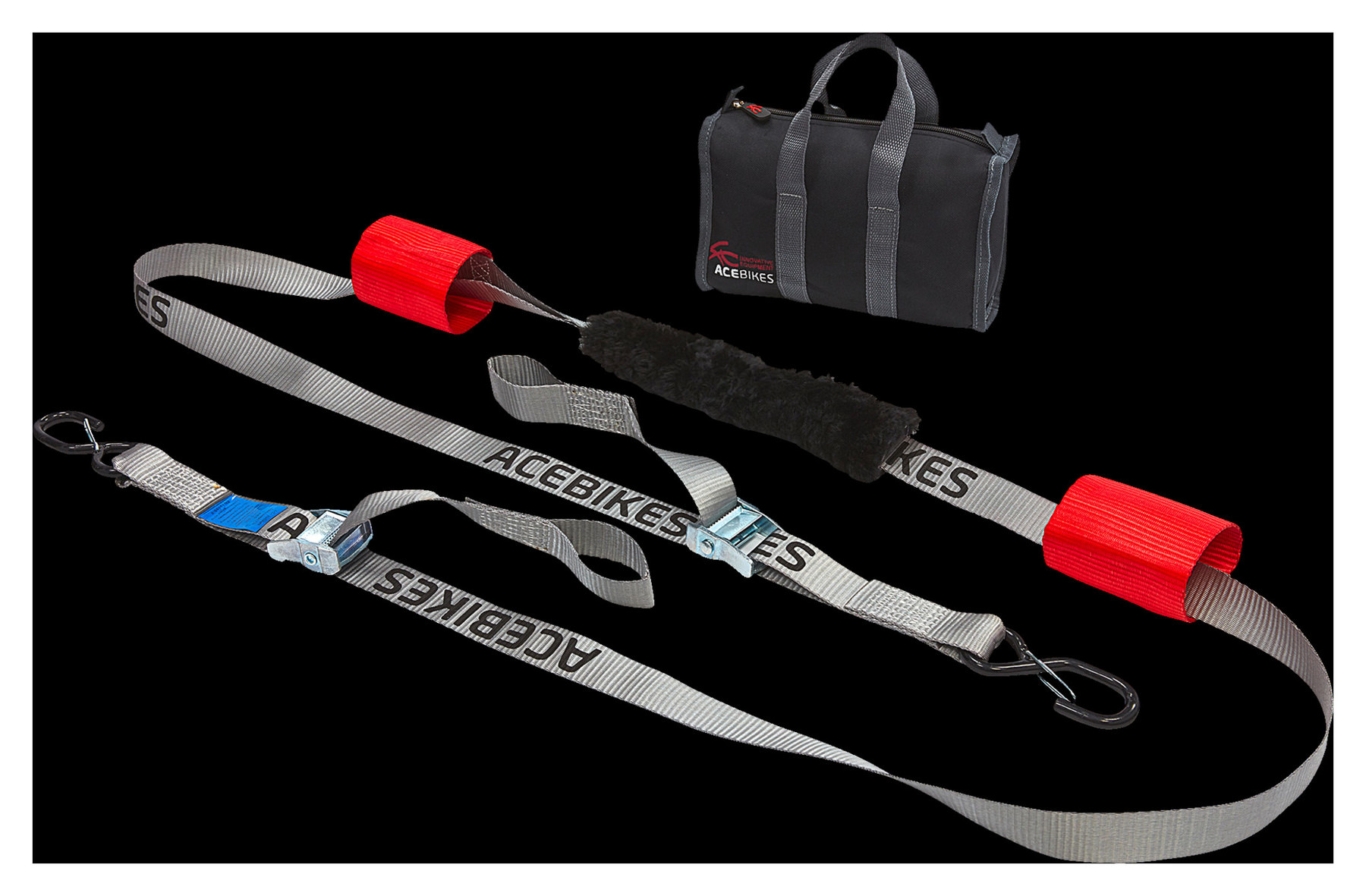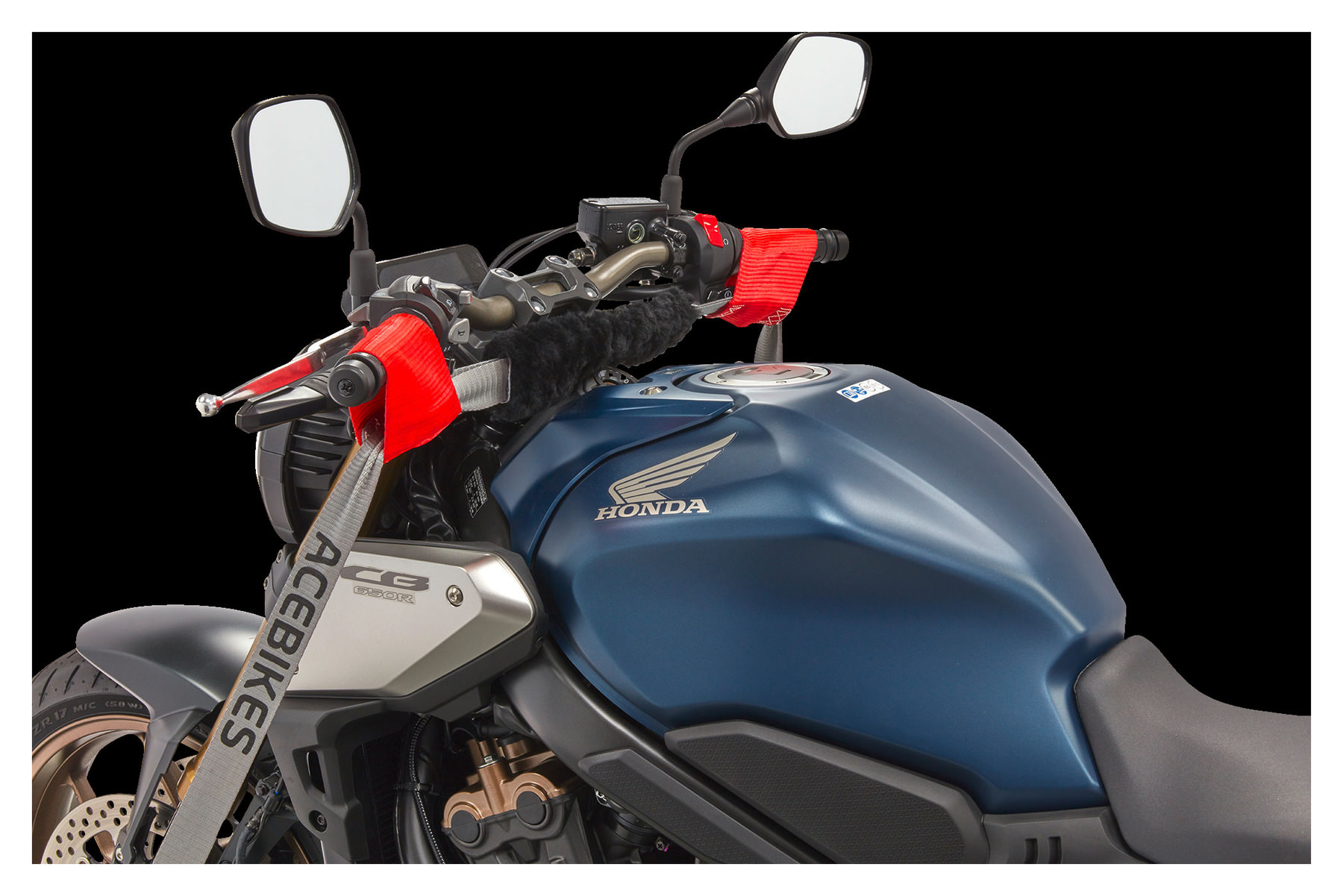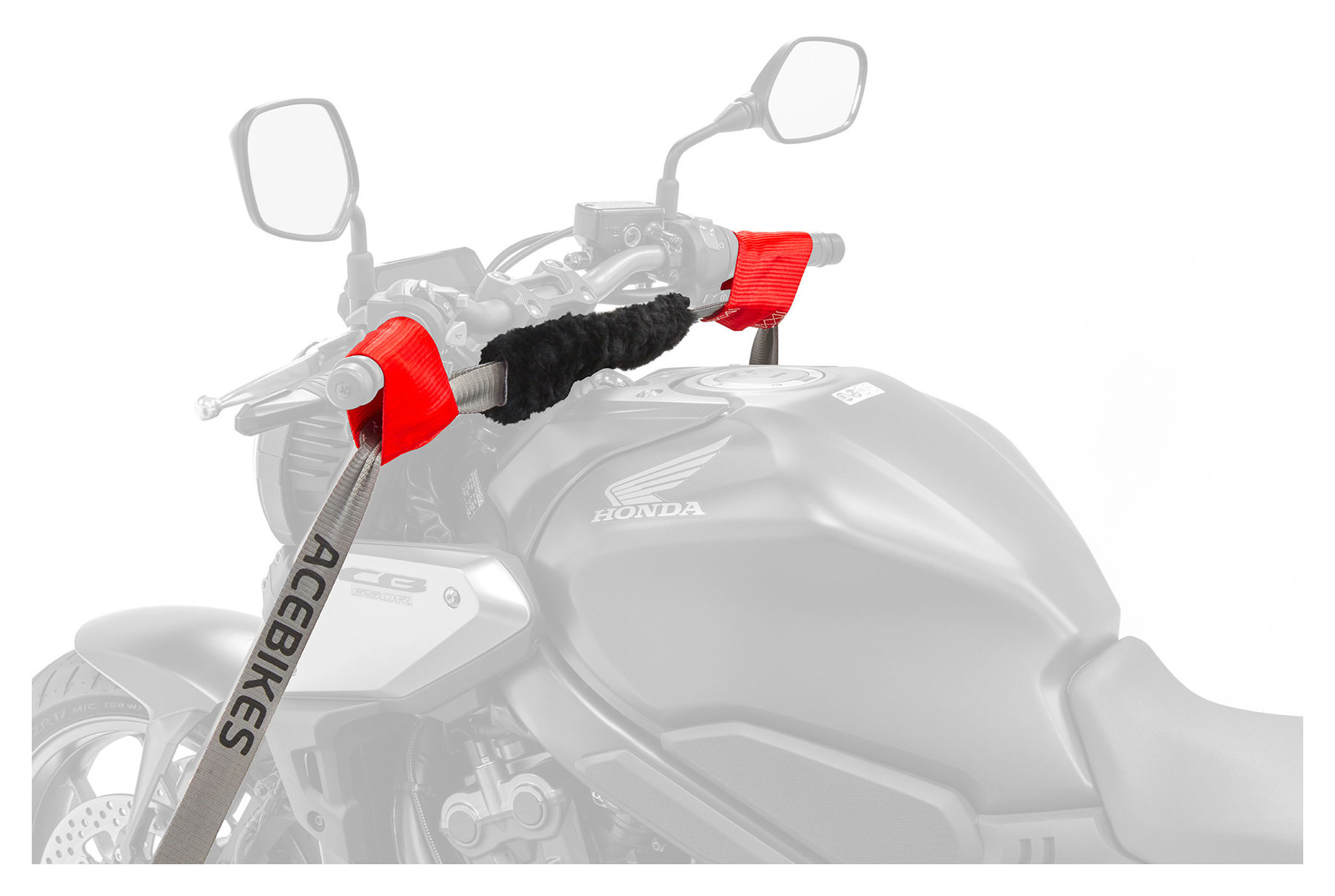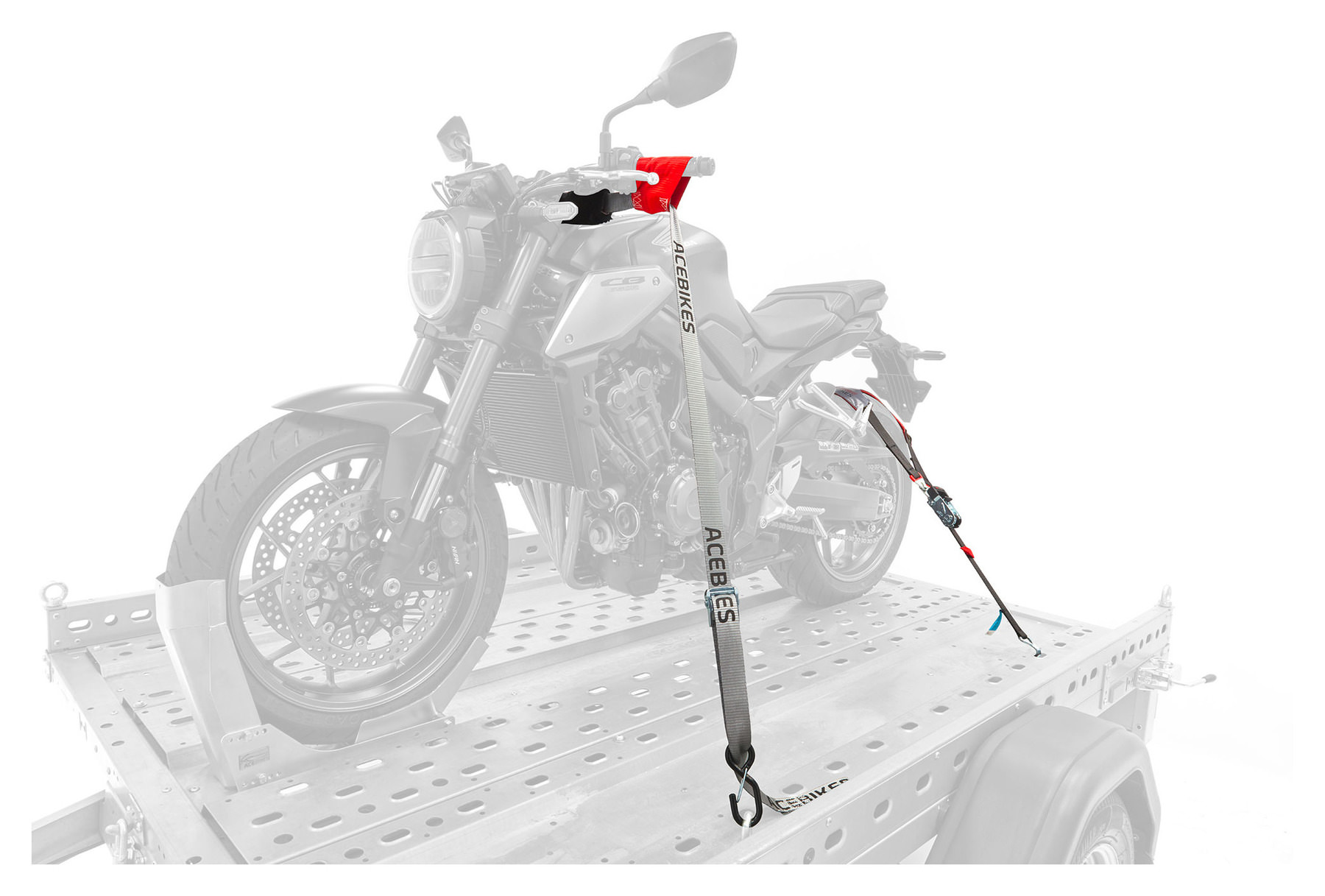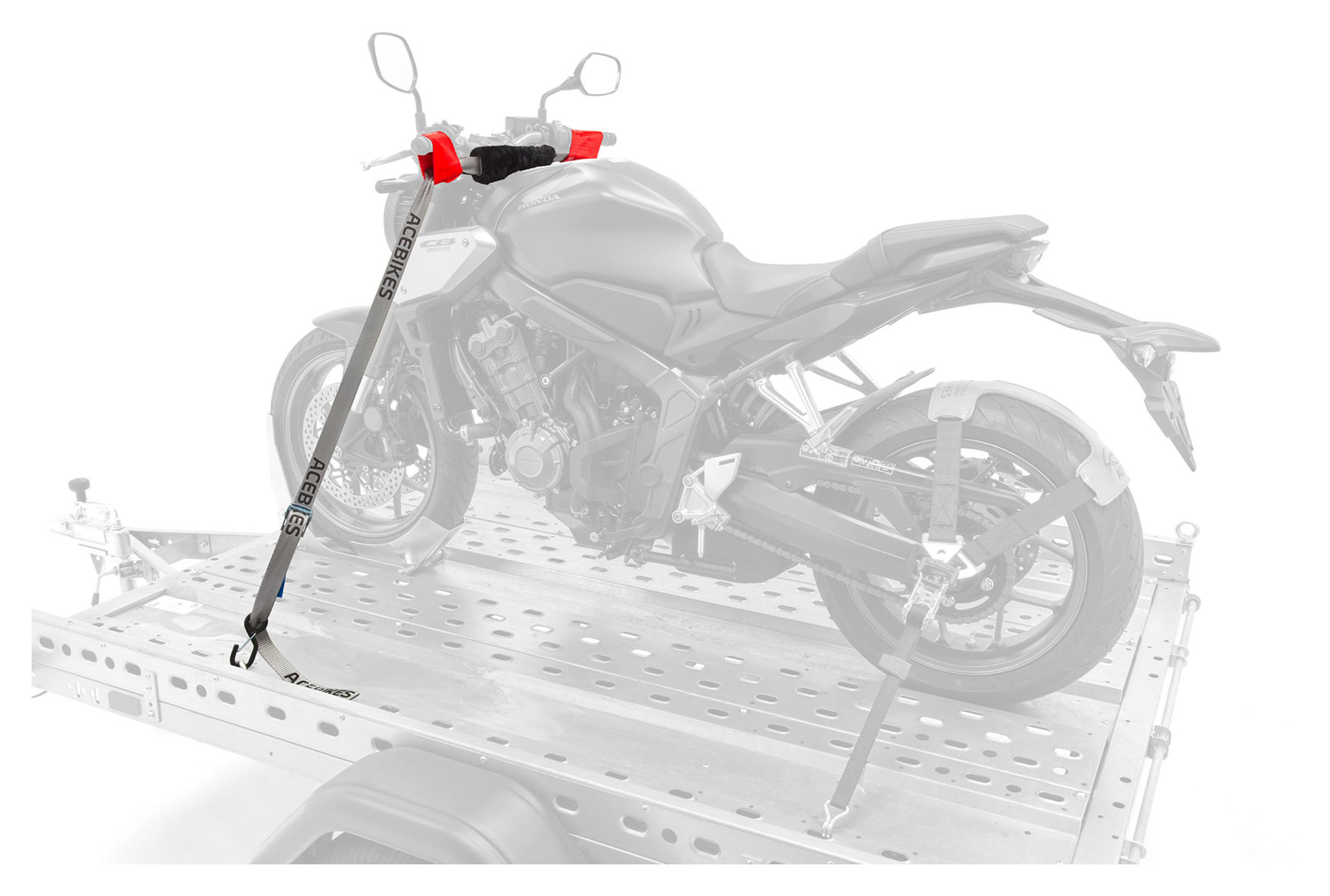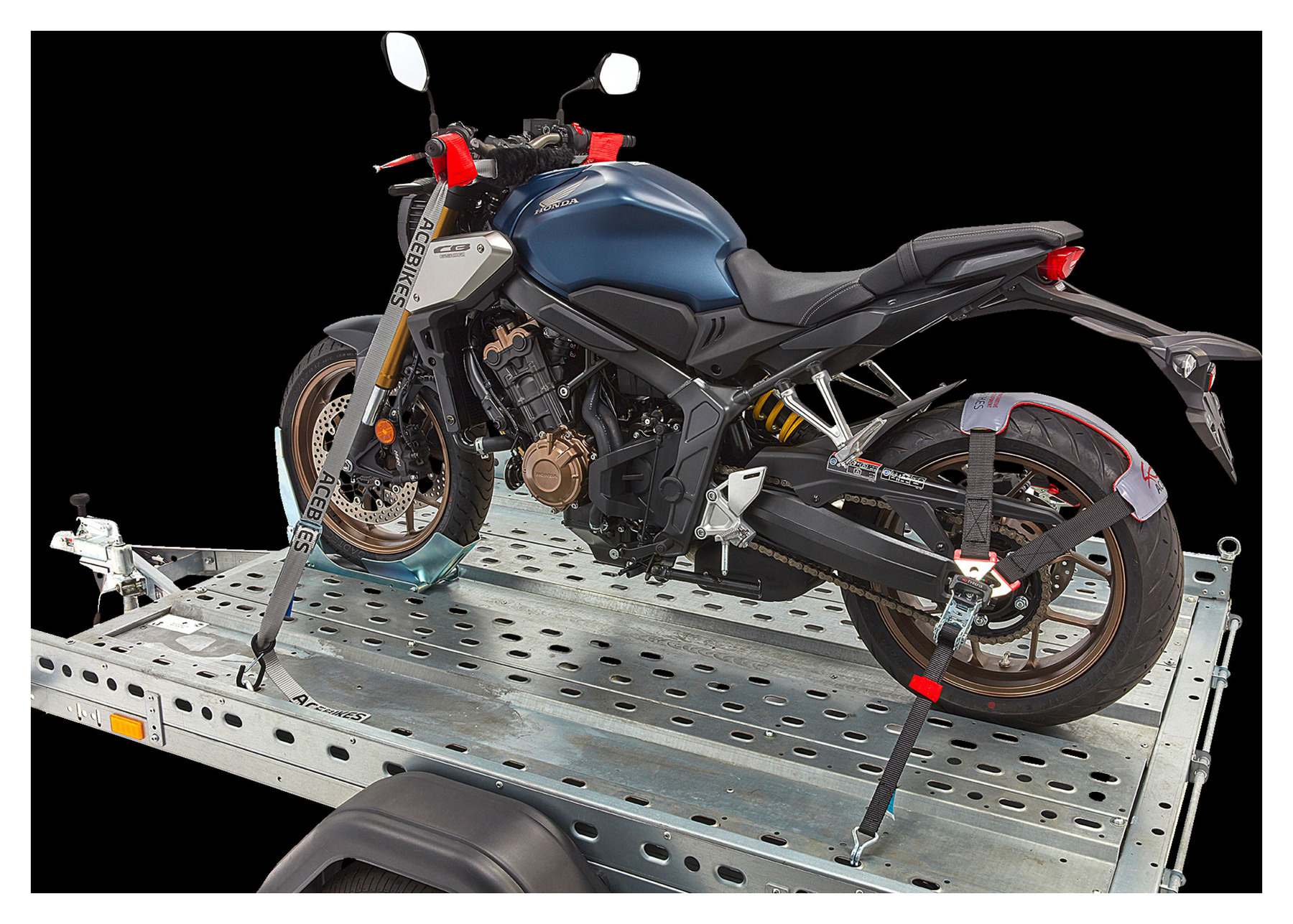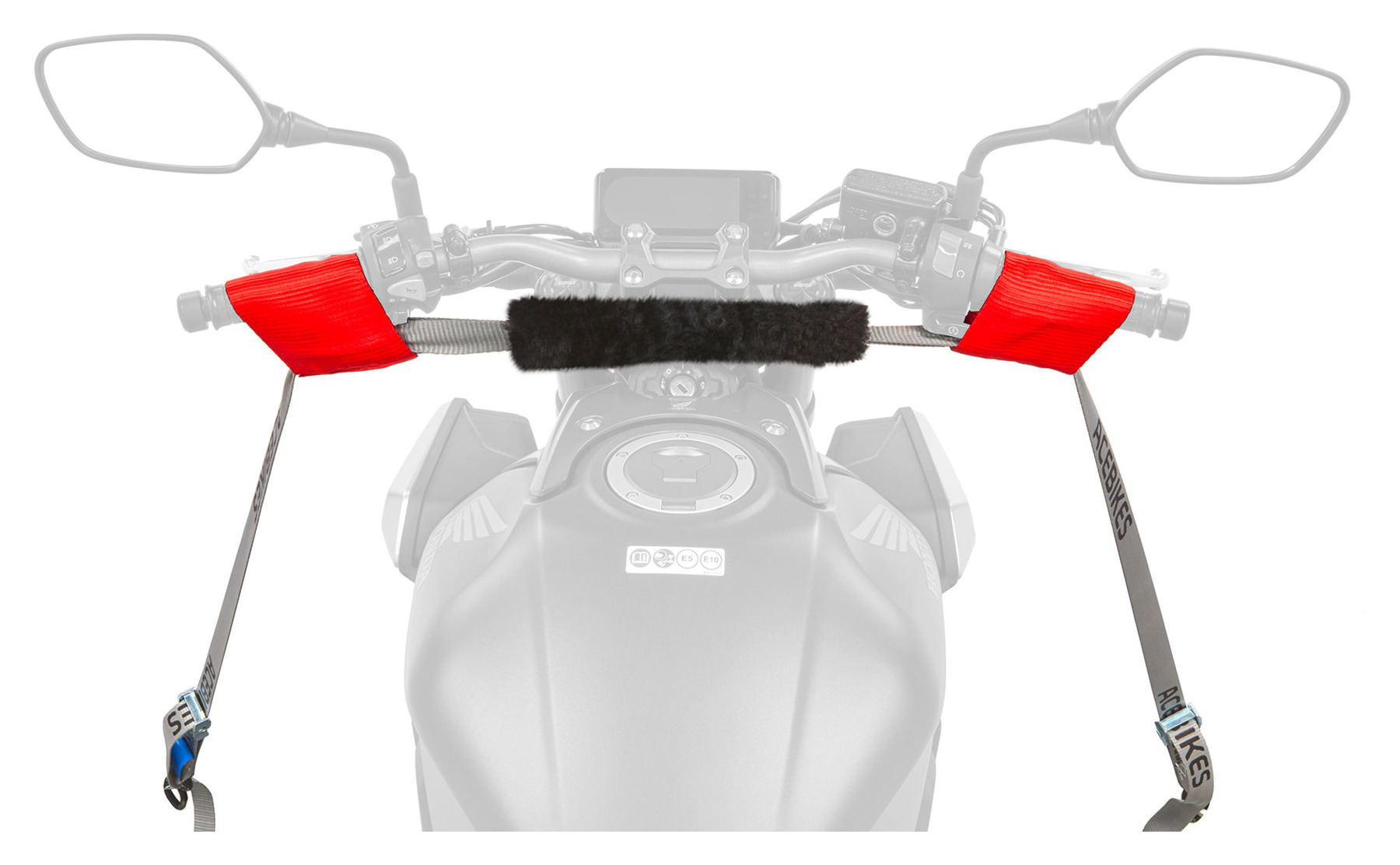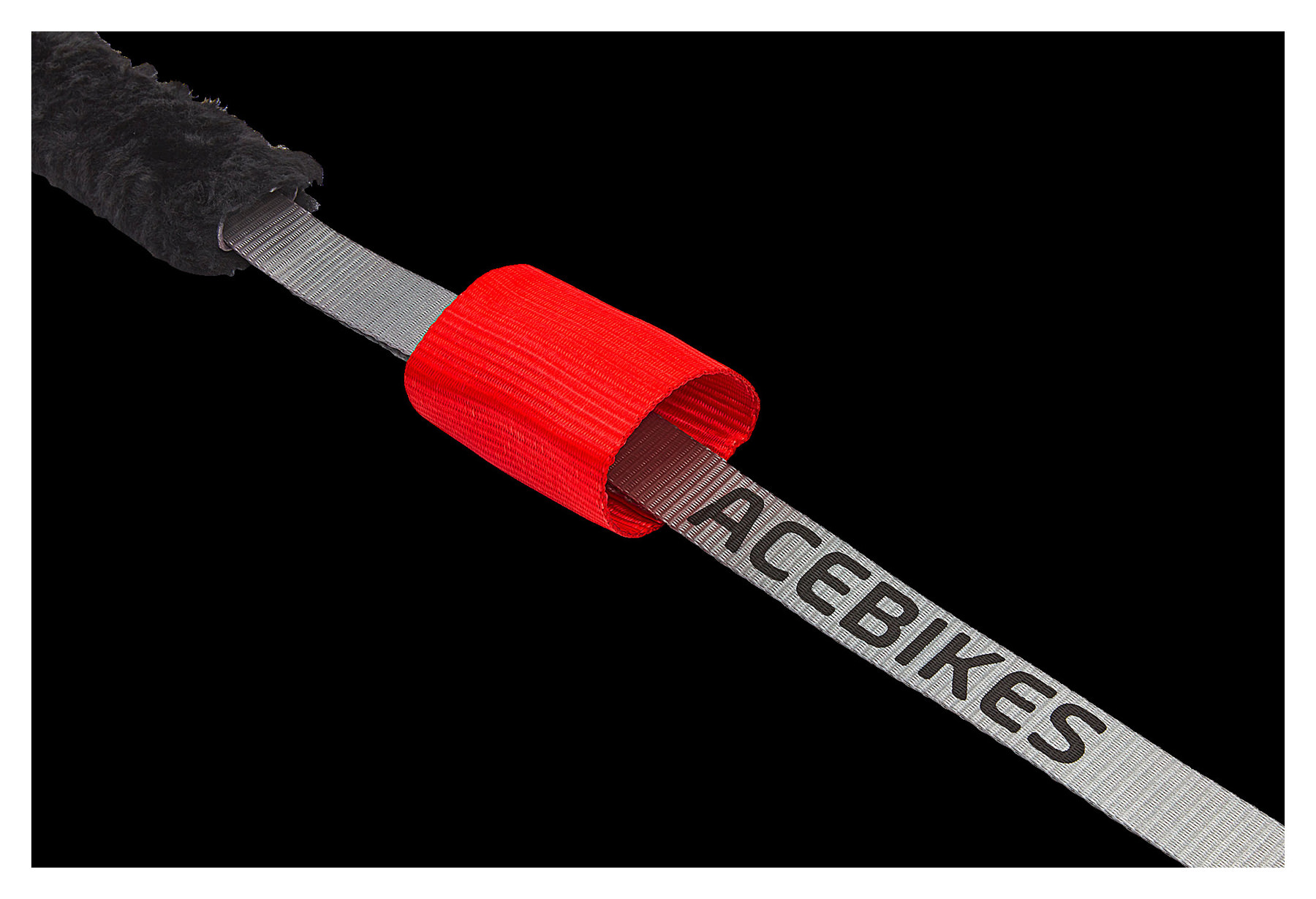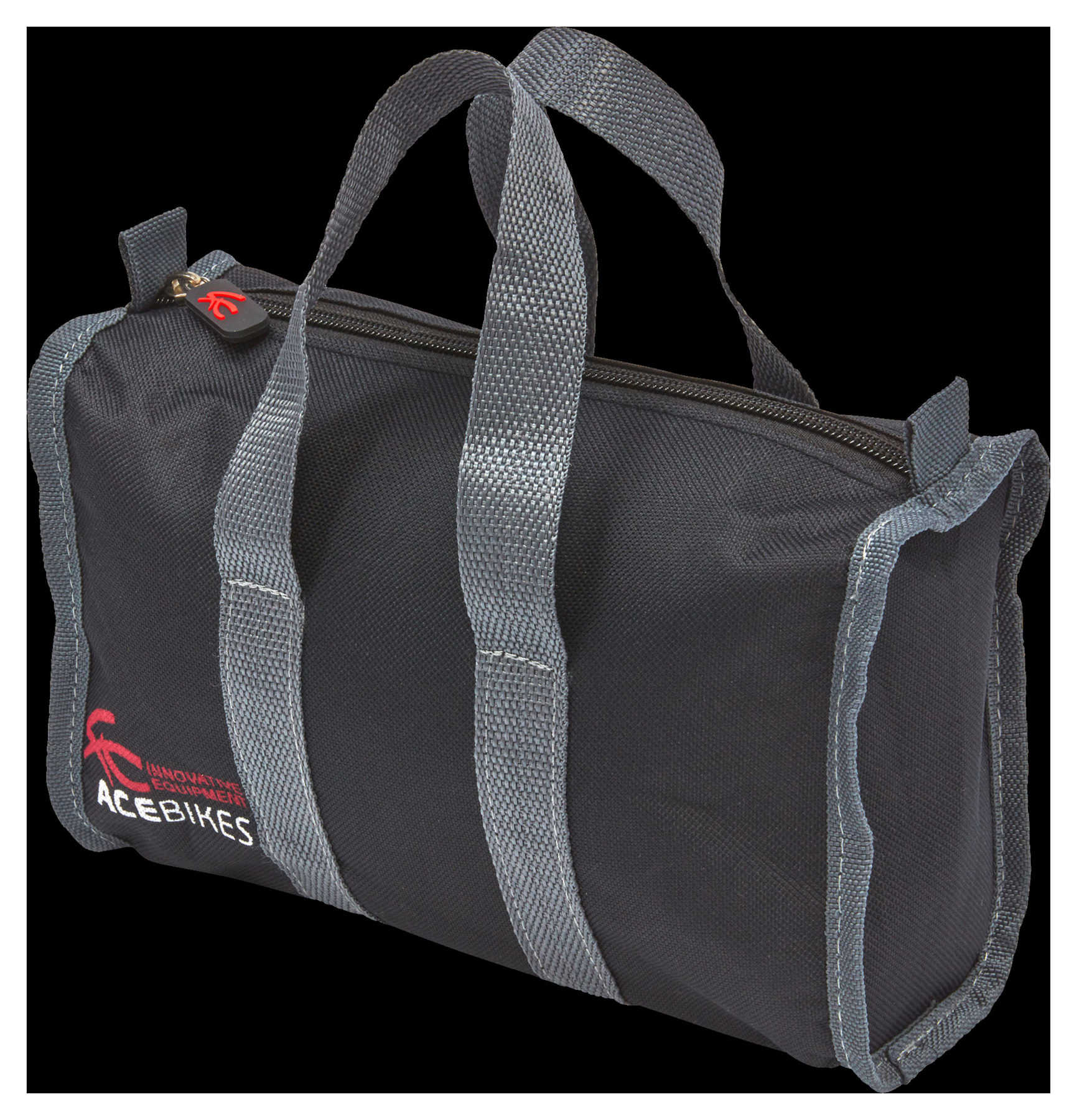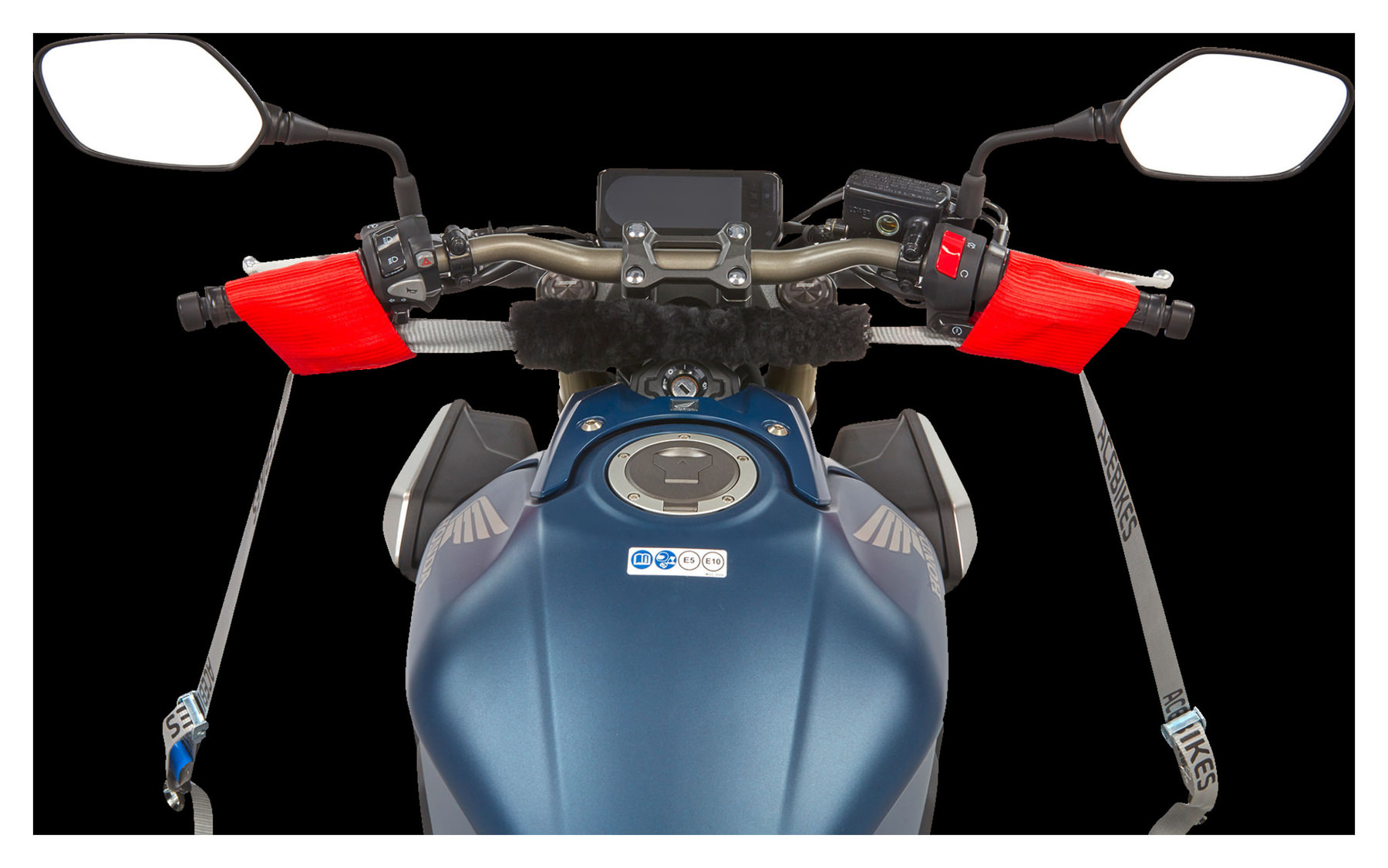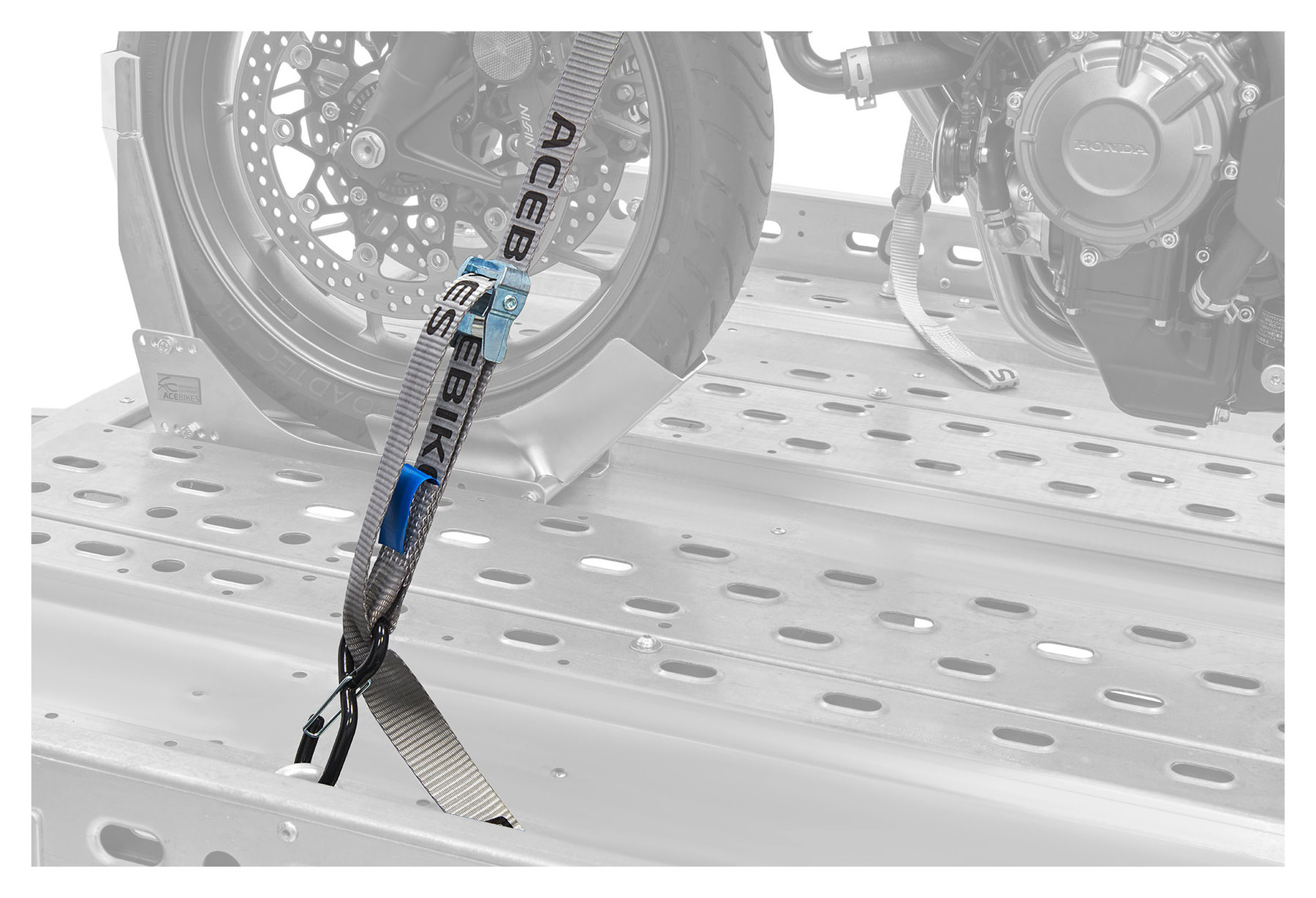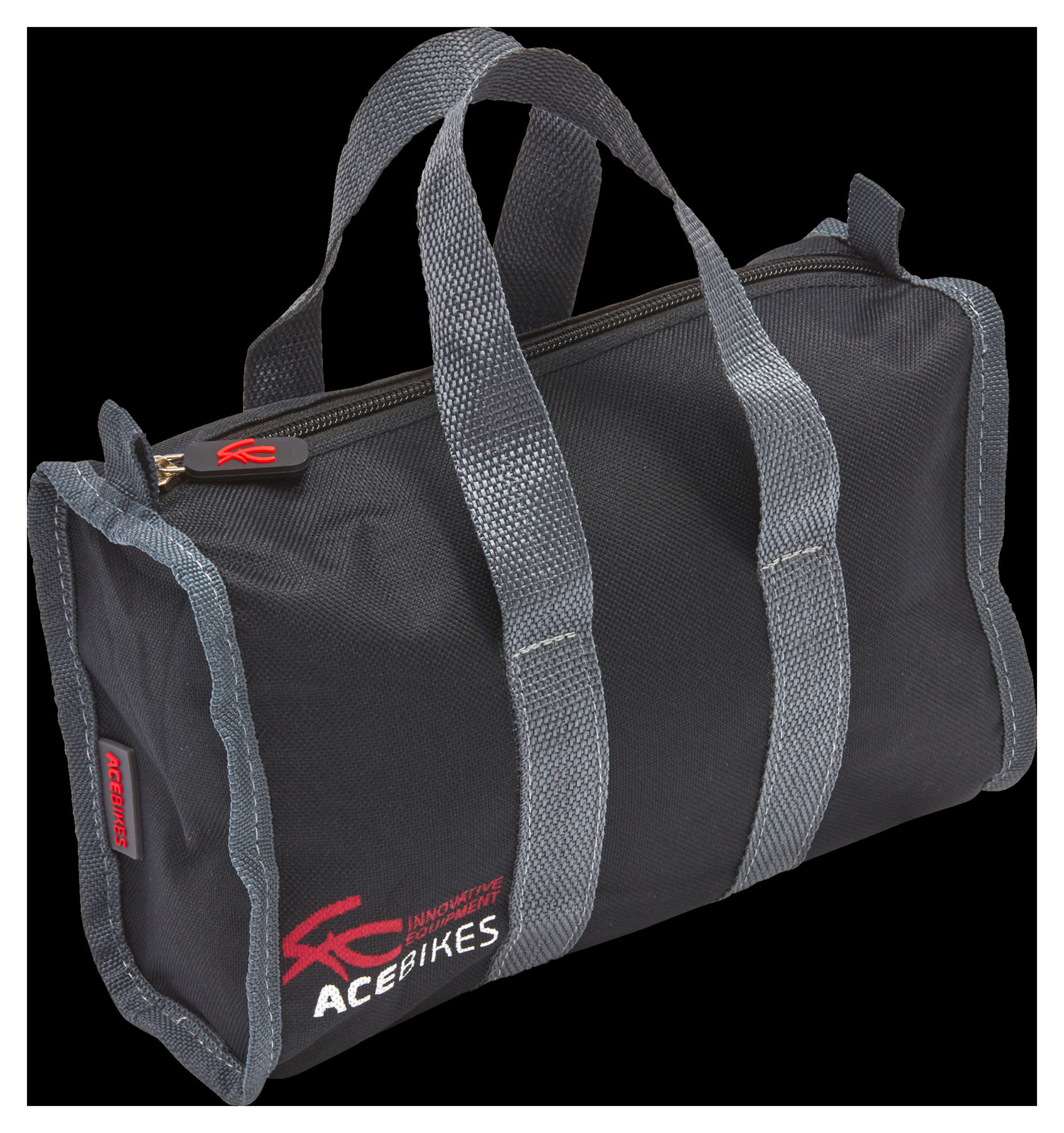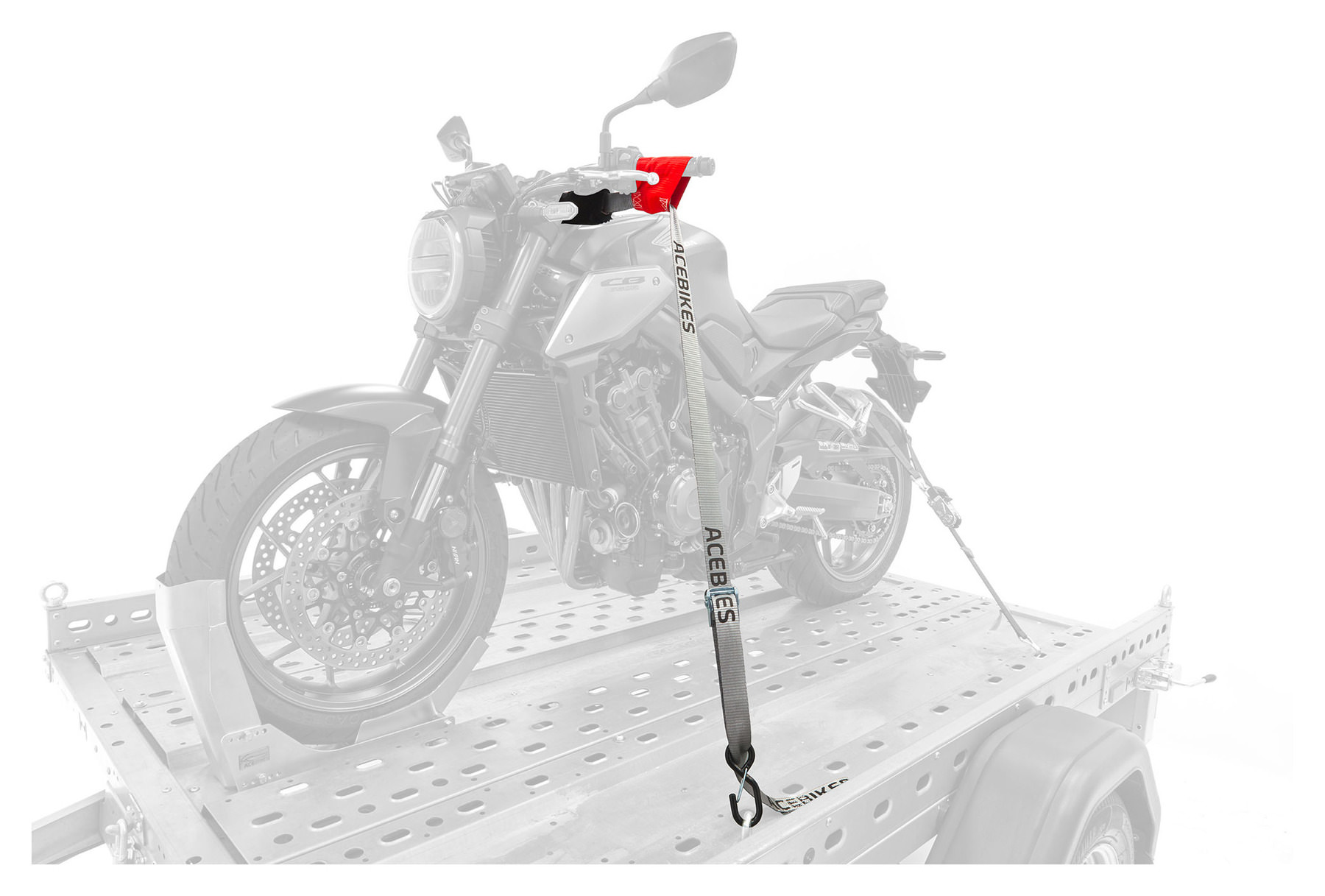 SET ACEBIKES BUCKLE-UP +
CAM BUCKLE STRAP DUO
You have placed the following items in the shopping basket:
SET ACEBIKES BUCKLE-UP +
CAM BUCKLE STRAP DUO
An unbeatable combination. For virtually any lashing and securing job, Louis has put together a set comprising Acebikes *Cam Buckle Strap Duo* + *Buckle-Up*, which puts an end to any improvised tangle of straps. Now you can tie down your motorcycle securely and safely to a trailer or transporter, and for an extremely affordable price, too.

Acebikes *Cam Buckle Strap Duo*
Load capacity: 300 daN (decanewton), corresponds to approx. 300 kg
Strap length: 180 cm
Strap width: 35 mm
Material: high-quality polyester
"Soft" fastening hooks
Acebikes *Buckle-Up*
Strap width: approx. 35 mm
Overall strap length: approx. 300 cm
What's included:
1 set of Acebikes *Cam Buckle Strap Duo* + *Buckle-Up*
Manufacturer details: Acebikes

Practical and stable

So that your motorbike stands rock-steady: the Dutch firm Acebikes presents its motorbike stands. Whether you want to transport your bike on a trailer or simply save space when storing it in the garage, Acebikes offers the perfect solution. Even on lifts, your bike stands stock-still thanks to Acebikes. And handling it is brilliantly simple, just like the system as a whole.
The ratings will be available to you again soon.
+400 brands
2-year right of return
Fast delivery
Worldwide shipping