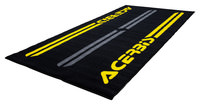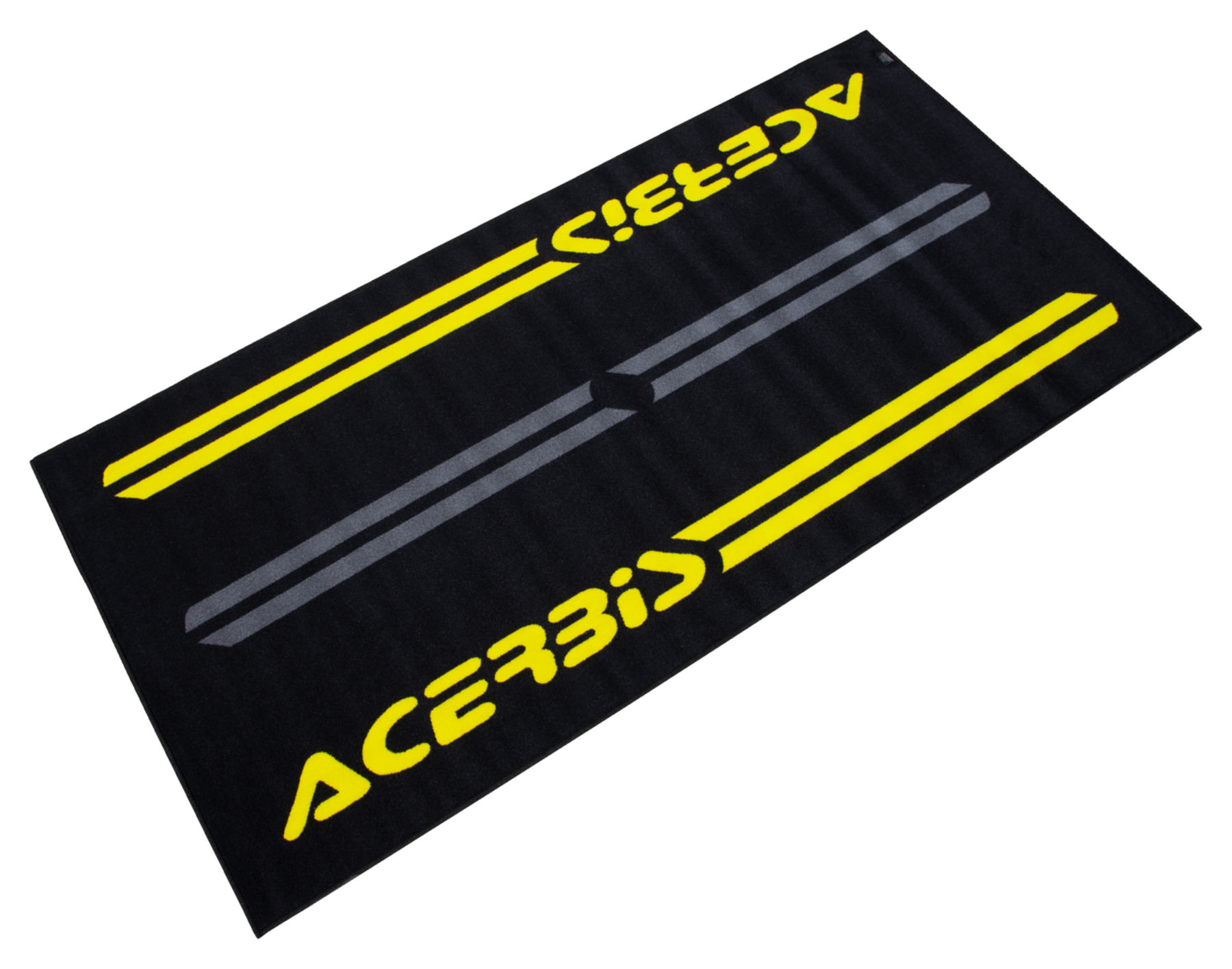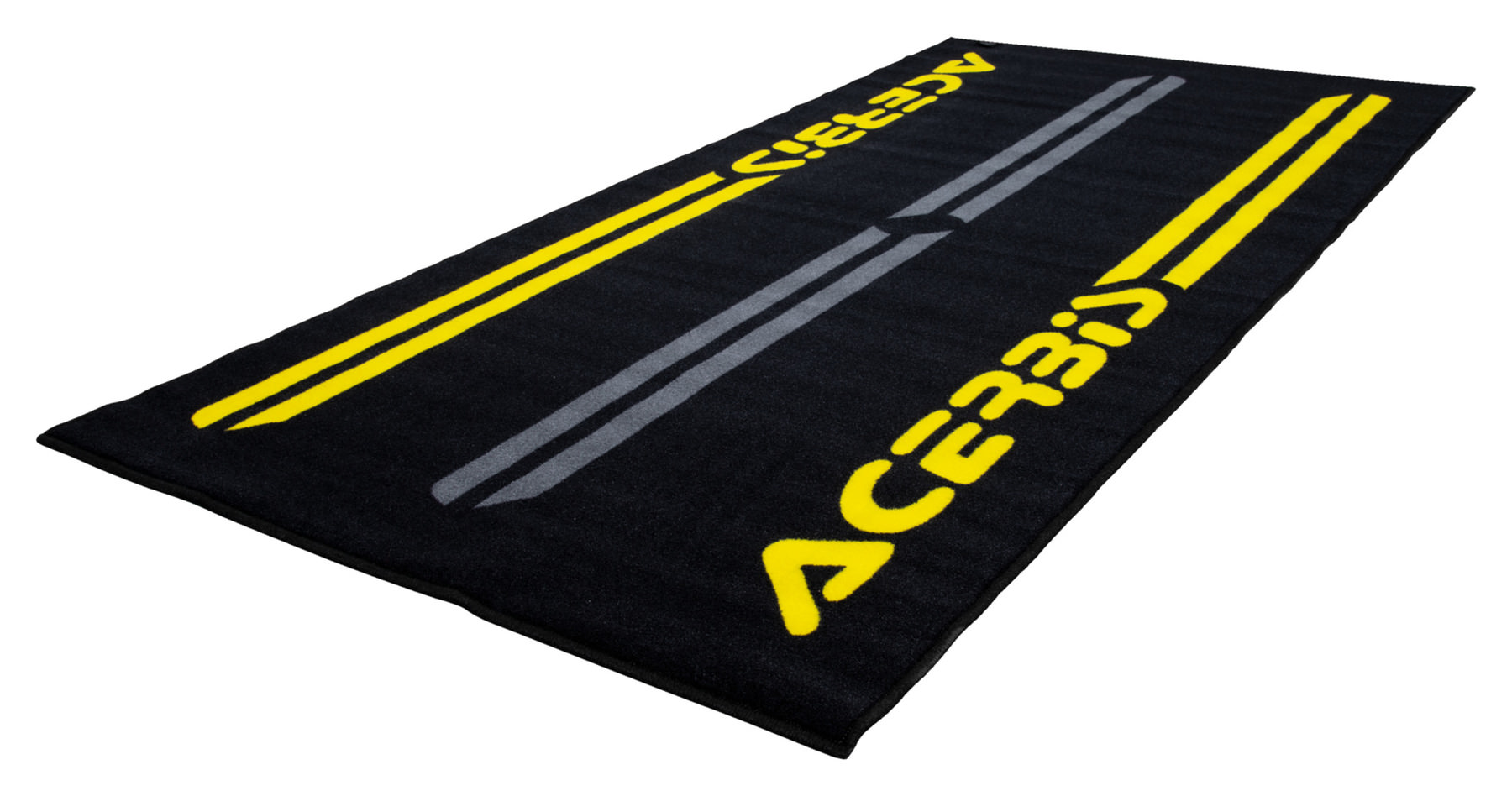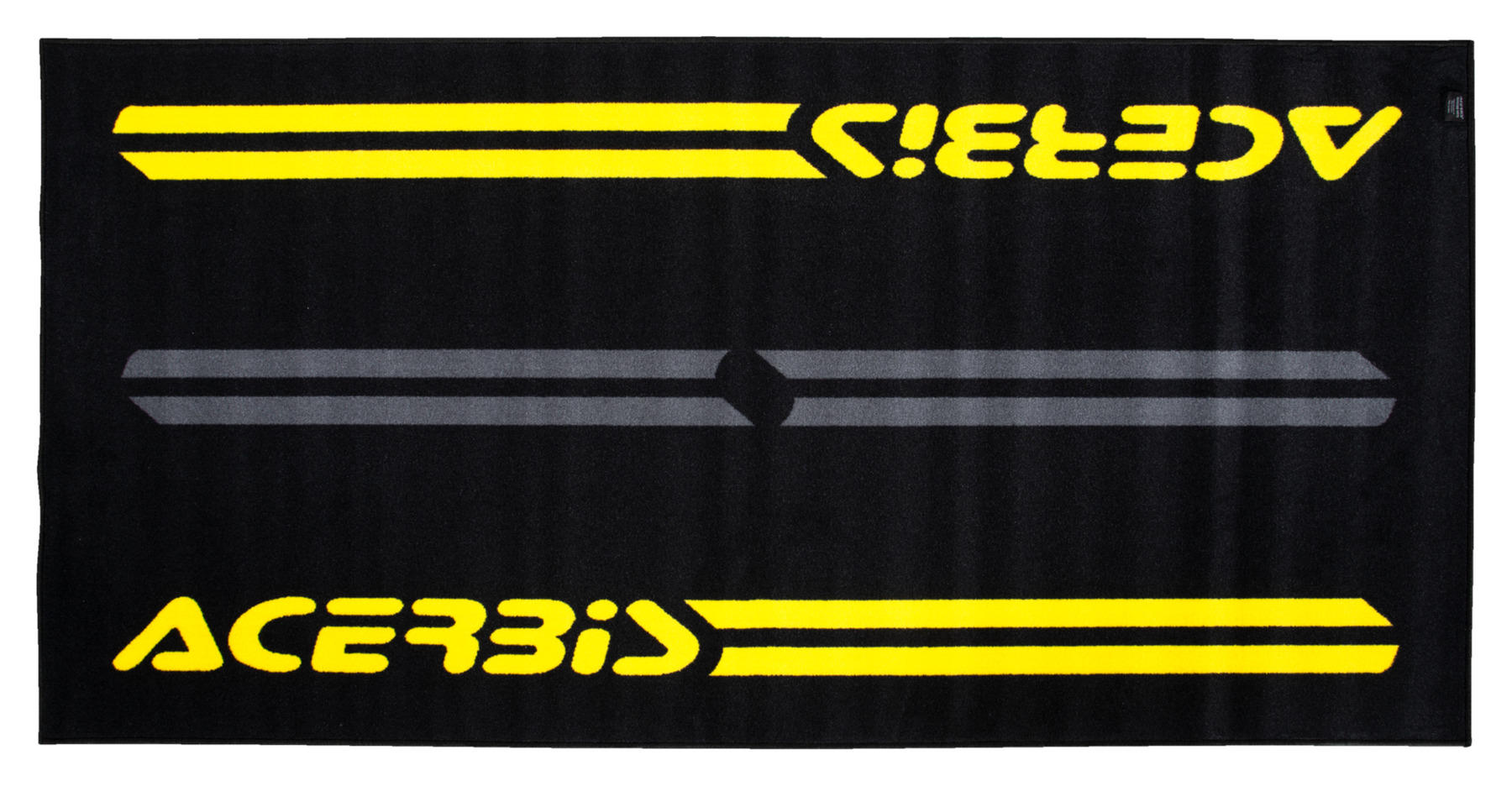 ACERBIS WORKSHOP MAT
BLACK/YELLOW, 200X100CM
RRP €99.99 2
Baseprice: 1 m² = €35.001
You have placed the following items in the shopping basket:
ACERBIS WORKSHOP MAT
BLACK/YELLOW, 200X100CM
Wrenching on a motorbike is somehow only half as fun when it takes place on the cold concrete floor of a garage or workshop. It's just as unpleasant when you leave anything but tyre marks on your favourite terrain. We mean spilled oil, gear oil and/or other fluids that belong inside the bike and not outside.
With the Acerbis *Environmental Mat* you have a 200 x 100 centimetre mat at your disposal that does a very good job under your motorbike. This Acerbis work mat absorbs liquids and also prevents important small parts, screws and springs from accidentally flying around. Good for the environment - good for you! By the way, the Acerbis *environmental mat* can also be used as a "milieu mat" - its use is mandatory on many enduro/cross tracks, e.g. in the Netherlands.

Oil and petrol resistant
consists of 100 % polyester - especially resistant
rubberised back
dimensions: 200 x 100 cm
can also be used as a "milieu mat" - its use is mandatory on many tracks e.g. in NL
Manufacturer details: Acerbis

Soul and Passion

In 1973 the motocross legend Franco Acerbis set up a motocross accessories business in Albino, Italy - a pioneering start-up at that time, in what was still a very young sector. Off-road biking rapidly grew in popularity, and ACERBIS successfully used his racing experience, enthusiasm and business skill to establish a range of tried-and-tested, attractively styled products on the world market. The ACERBIS name soon won respect and recognition wherever major motocross and off-road races are staged - whether in America, Europe or Africa, at the Paris-Dakar or the World Enduro Championship. Today ACERBIS has a considerably wider product range, and is also an OEM to the motorbike industry. Always developed with the biker's requirements in mind, the top-quality products from ACERBIS offer styling with passion that is up-to-date and embodies a real sense of enjoyment in the sport.
The ratings will be available to you again soon.
+400 brands
2-year right of return
Fast delivery
Worldwide shipping