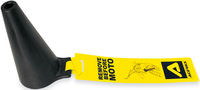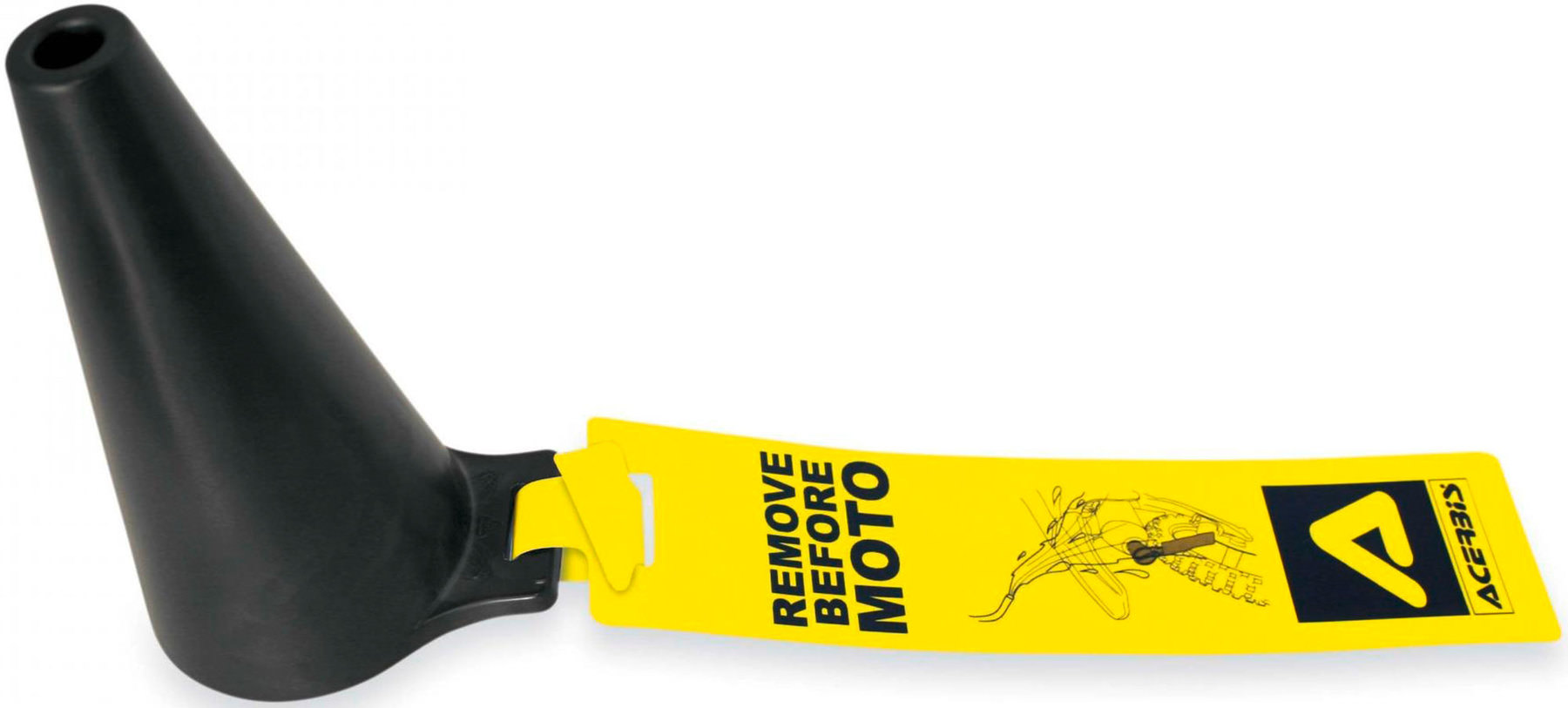 ACERBIS EXH.SILENCER PLUG
ACERBIS EXH.SILENCER PLUG
ACERBIS EXH.SILENCER PLUG
2/4-STROKE, BLACK
You have placed the following items in the shopping basket:
ACERBIS EXH.SILENCER PLUG
2/4-STROKE, BLACK
Water in your exhaust is definitely something to avoid. It will not be simply blown out the next time you start up your motorbike, and if it stays there for any length of time, there's a serious danger of rust. So when you decide to give your machine a thorough wash down, don't plug your exhaust with an old rag, which will quickly become soaking wet.
Far better to use the Acerbis Exhaust Silencer Wash Plug for your 2-stroke or 4-stroke motorbike.

It even has a cord to make it easy to pull out again once you've finished cleaning. Material: Plastic

With cord
Prevents water and dirt getting into your exhaust system
Manufacturer details: Acerbis

Soul and Passion

In 1973 the motocross legend Franco Acerbis set up a motocross accessories business in Albino, Italy - a pioneering start-up at that time, in what was still a very young sector. Off-road biking rapidly grew in popularity, and ACERBIS successfully used his racing experience, enthusiasm and business skill to establish a range of tried-and-tested, attractively styled products on the world market. The ACERBIS name soon won respect and recognition wherever major motocross and off-road races are staged - whether in America, Europe or Africa, at the Paris-Dakar or the World Enduro Championship. Today ACERBIS has a considerably wider product range, and is also an OEM to the motorbike industry. Always developed with the biker's requirements in mind, the top-quality products from ACERBIS offer styling with passion that is up-to-date and embodies a real sense of enjoyment in the sport.
The ratings will be available to you again soon.
+400 brands
2-year right of return
Fast delivery
Worldwide shipping