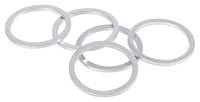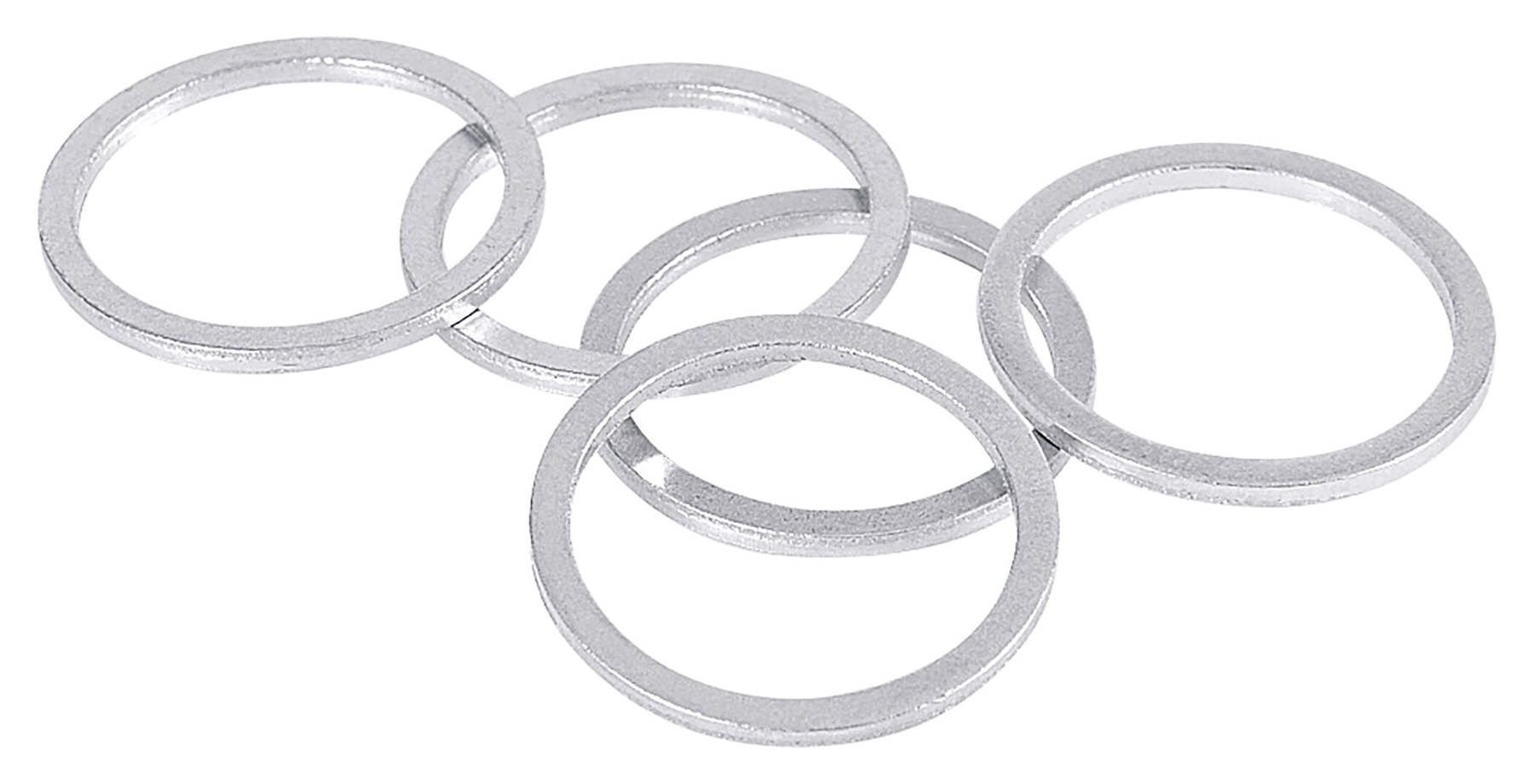 ALUM. DRAIN PLUG WASH.SET
ALUM. DRAIN PLUG WASH.SET
ALUM. DRAIN PLUG WASH.SET
12X16X1.5 / SET OF 5
You have placed the following items in the shopping basket:
ALUM. DRAIN PLUG WASH.SET
12X16X1.5 / SET OF 5
Aluminium sealing rings for oil drain plugs have long been established on the market. In contrast to their copper competitors, aluminium rings are considered to be somewhat "softer" and may therefore be a little easier to "mould/press in", which can be particularly useful with softer materials (e.g. the aluminium oil pan). With reservations, one could say that aluminium sealing rings should be used with aluminium housings and copper sealing rings rather with steel sumps.
Either way, the same applies to aluminium sealing rings: you should definitely replace them at every oil change. Be careful not to use "old" aluminium sealing rings again or even more than once. Their tightness is no longer fully guaranteed. We have aluminium sealing rings for you in a set of 5. Then you have some in stock for the next oil change.
It is best to replace the aluminium sealing ring at the same time as every oil change.
available in the following sizes (5 pieces/set each) or in a set of M10 - M18 one aluminium ring each (order no.: 10012325):

M 10 x 14 x 1.0 = order no. 10012326
M 12 x 16 x 1.5 = order no. 10012327
M 14 x 18 x 1.5 = Order No. 10012328
M 16 x 20 x 1.5 = Order No. 10012329
M 18 x 22 x 1.5 = Order No. 10012330
M 20 x 24 x 1.5 = Order No. 10012331
M 22 x 27 x 1.5 = Order No. 10012332
M 24 x 29 x 2.0 = order no. 10012333

Dimensions: Inner diameter x outer diameter x thickness

By the way, aluminium sealing rings can also be used for other applications, e.g. brake lines, cooling systems.
Manufacturer details: Louis

It all began with a small motorcycle workshop in Hamburg. Since then, Louis has become Europe's largest motorcycle and leisure retailer. And even now, after more than three quarters of a century, we at Louis are no less passionate about life on two wheels.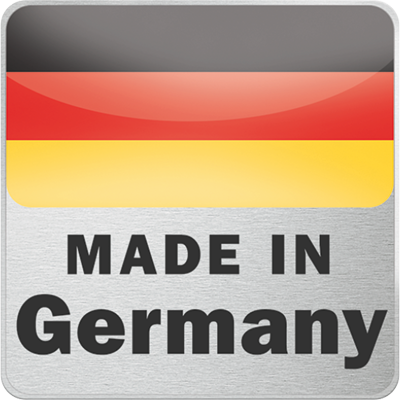 QUALITY MADE IN GERMANY!

By purchasing this item you have chosen a premium-quality product with superior German workmanship. This internationally acknowledged mark of quality means that this product is the result of efficiently coordinated development and production processes, technological expertise, continuous quality controls.
The ratings will be available to you again soon.
+400 brands
2-year right of return
Fast delivery
Worldwide shipping