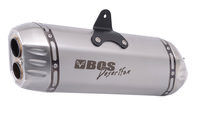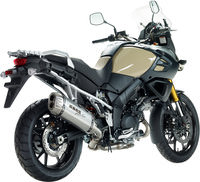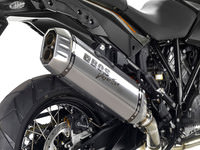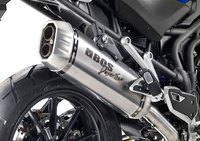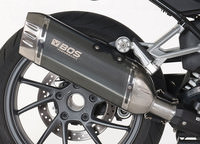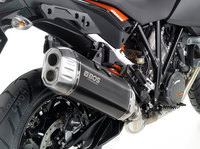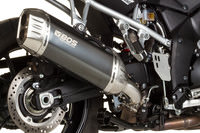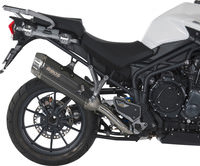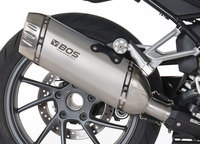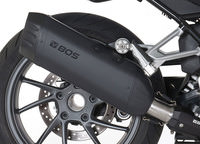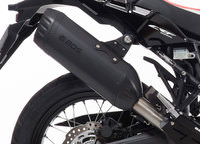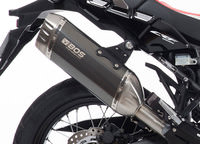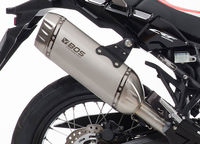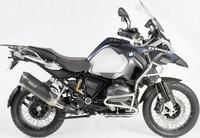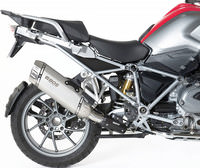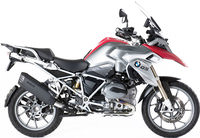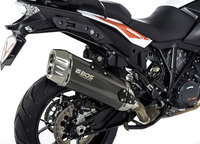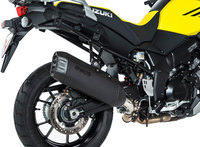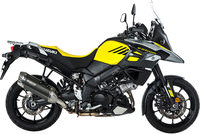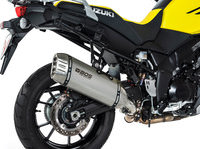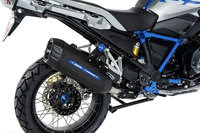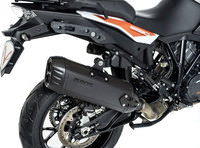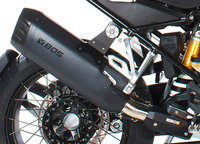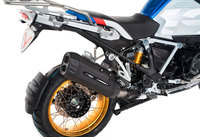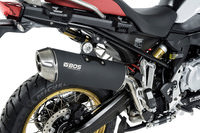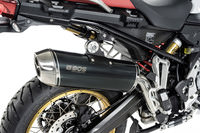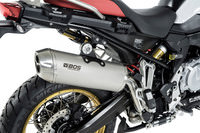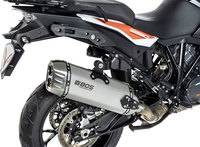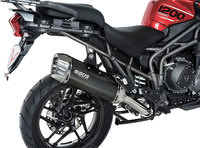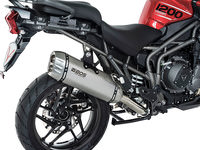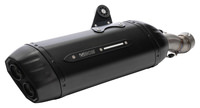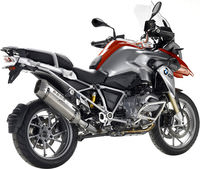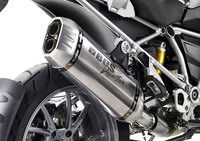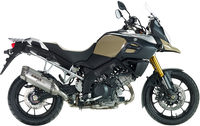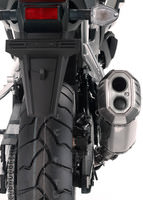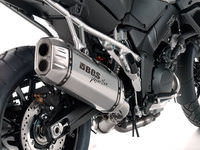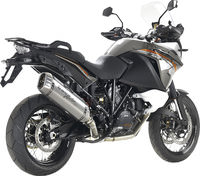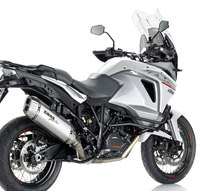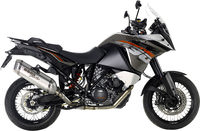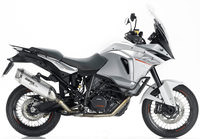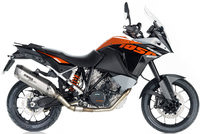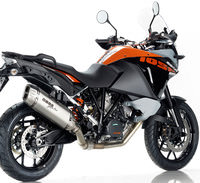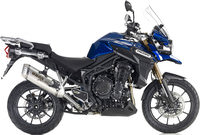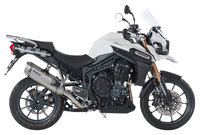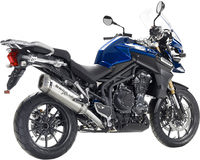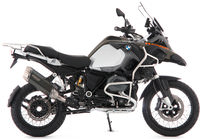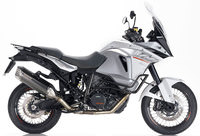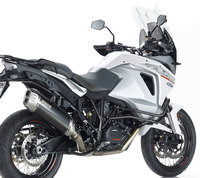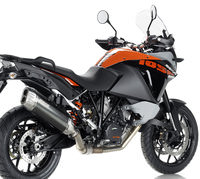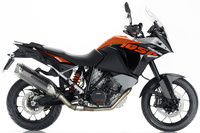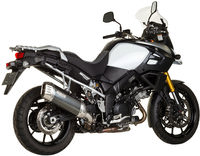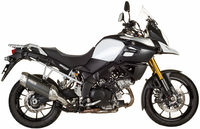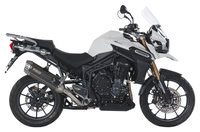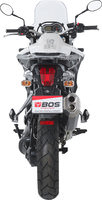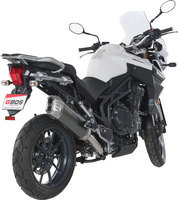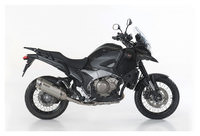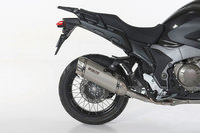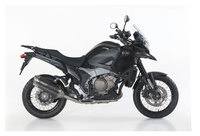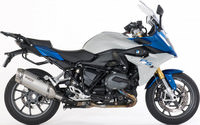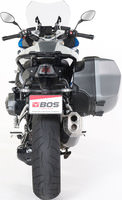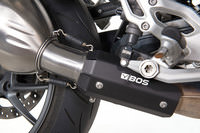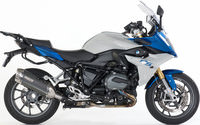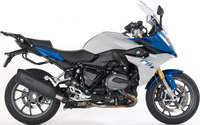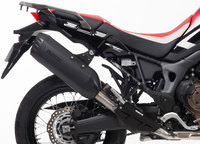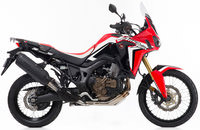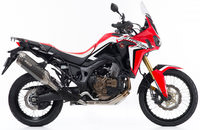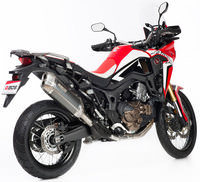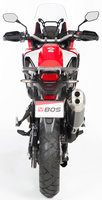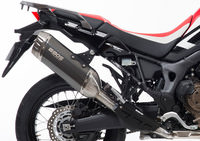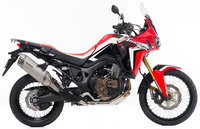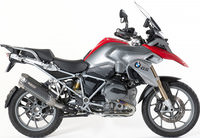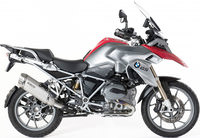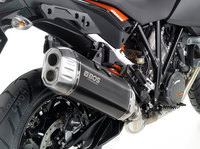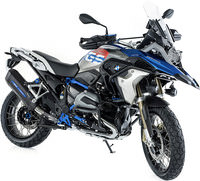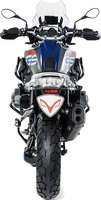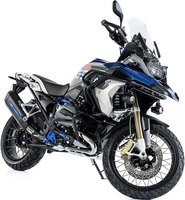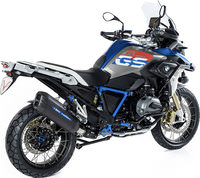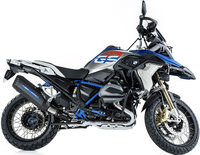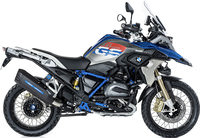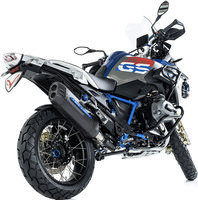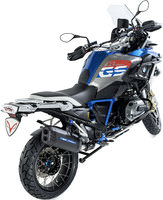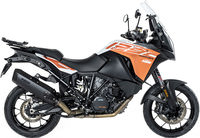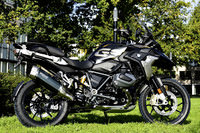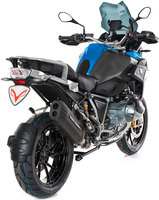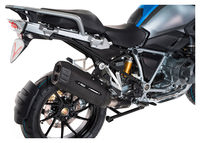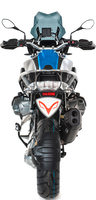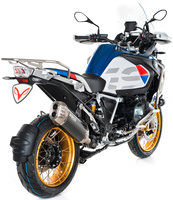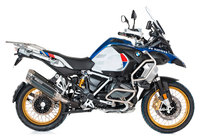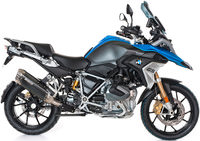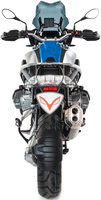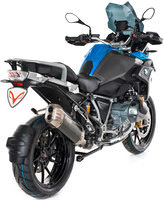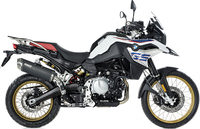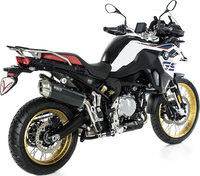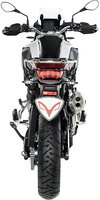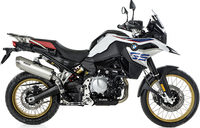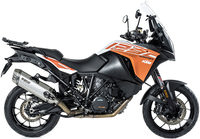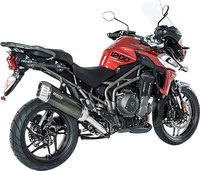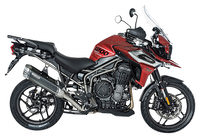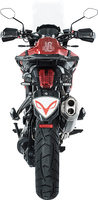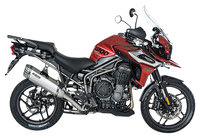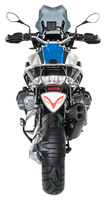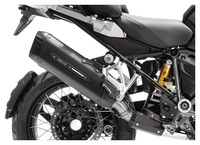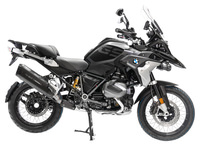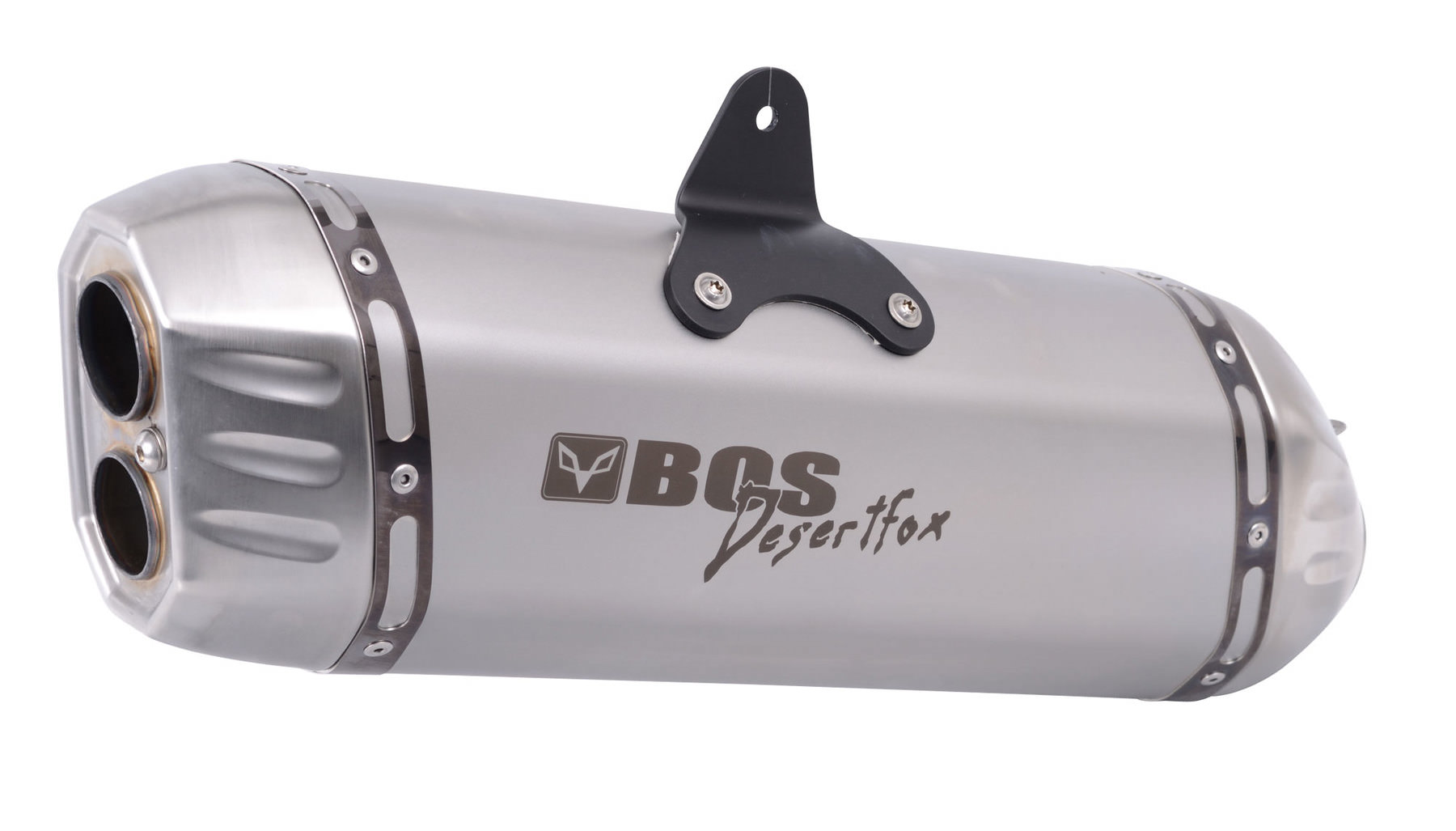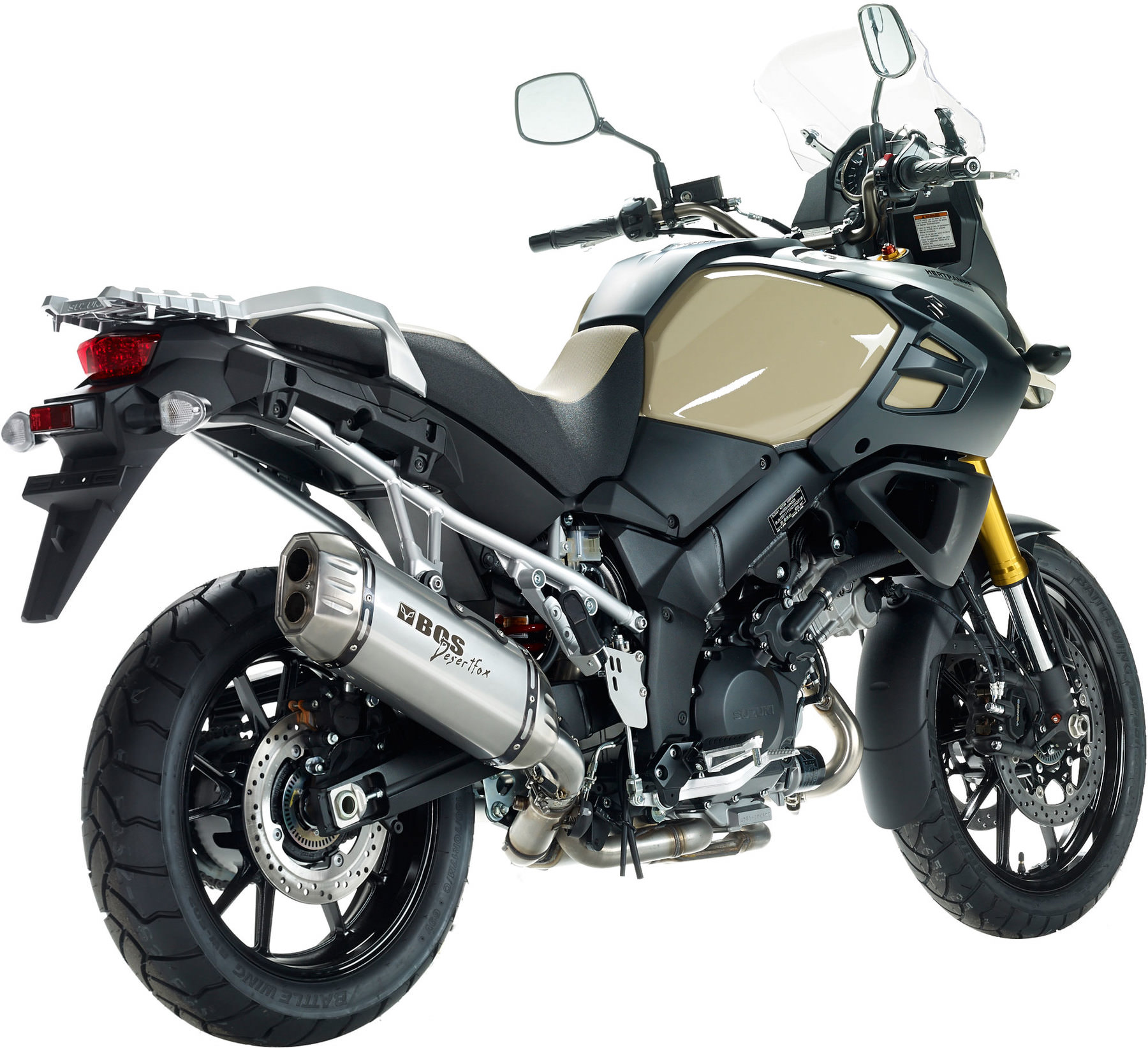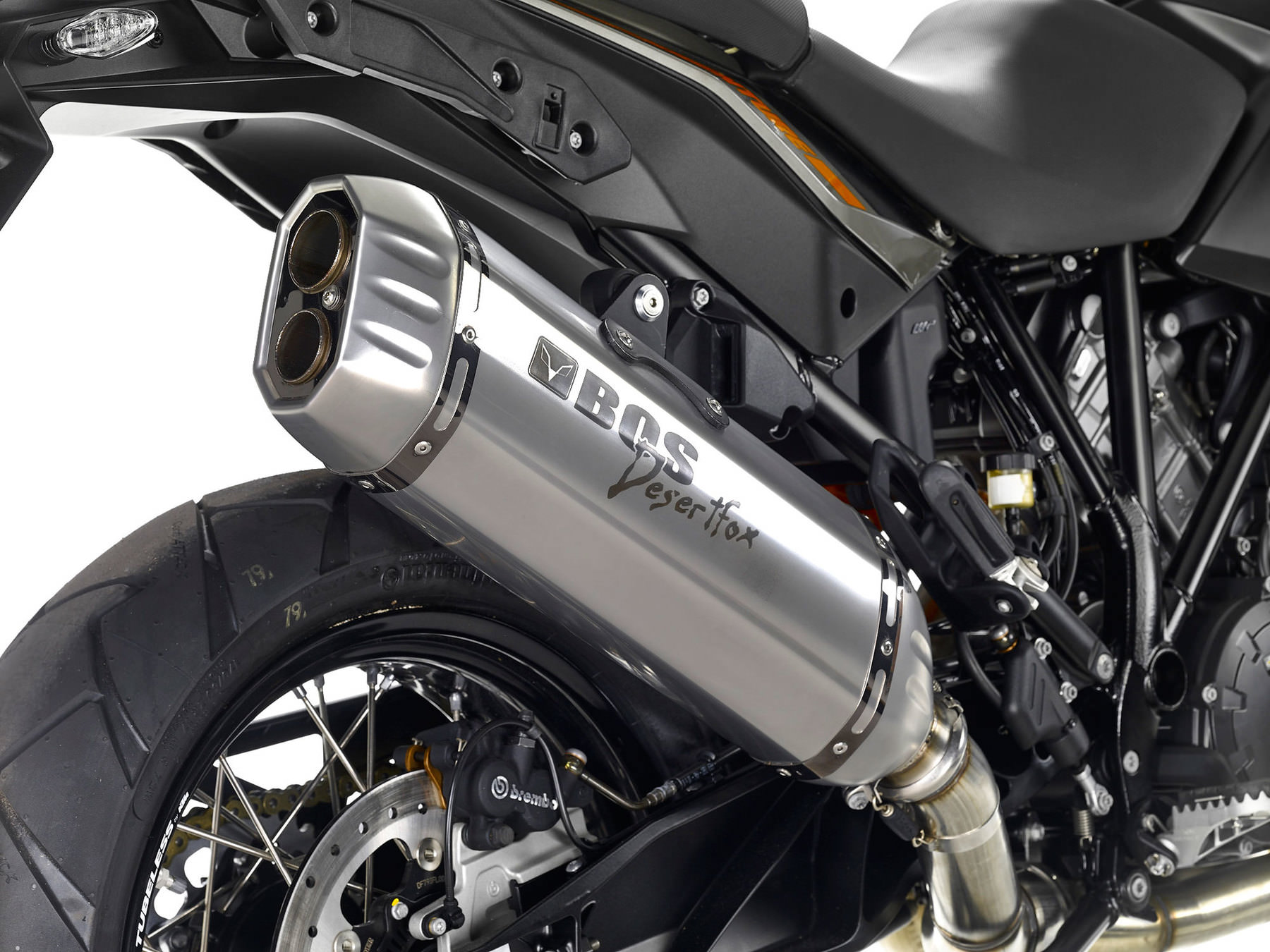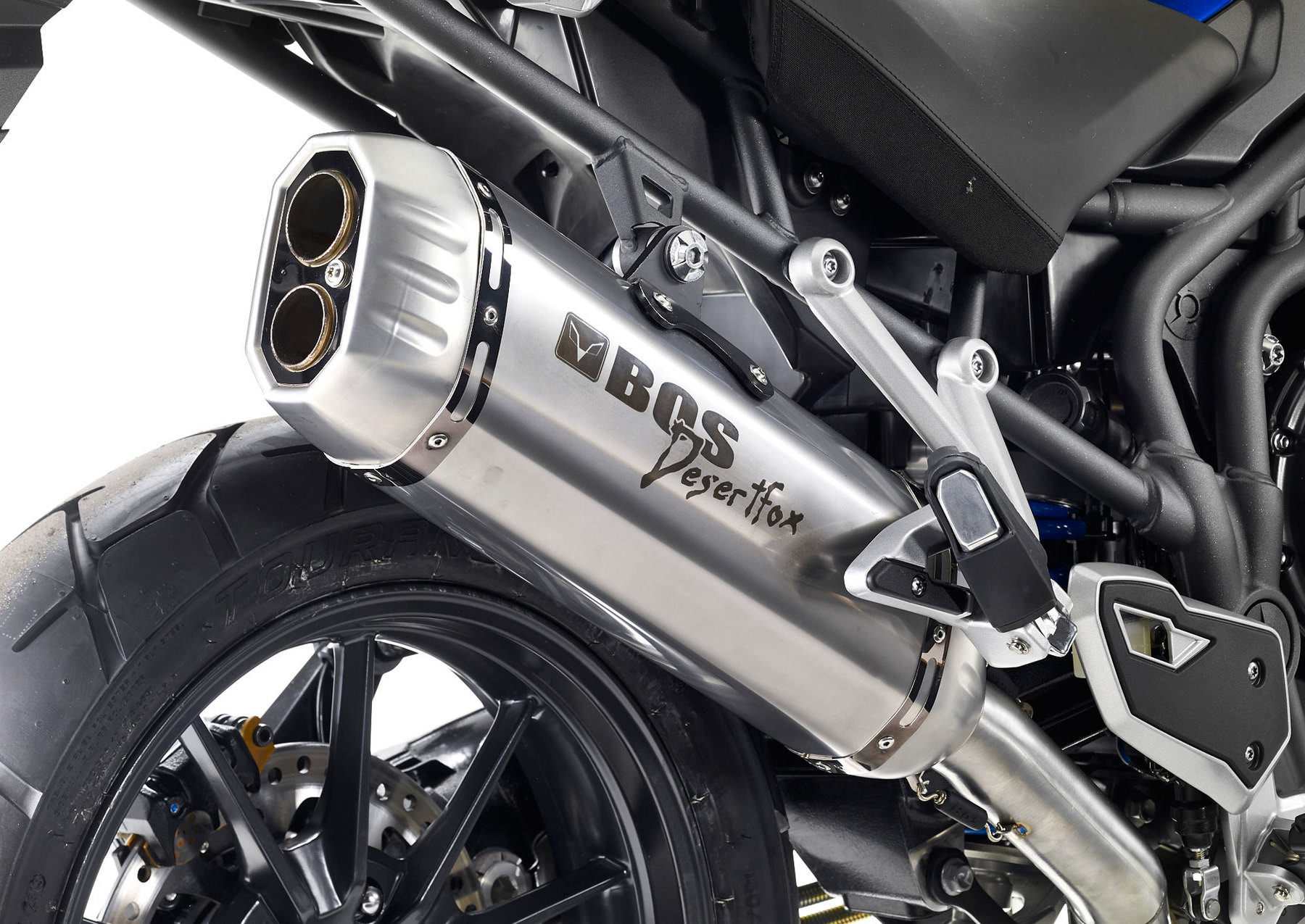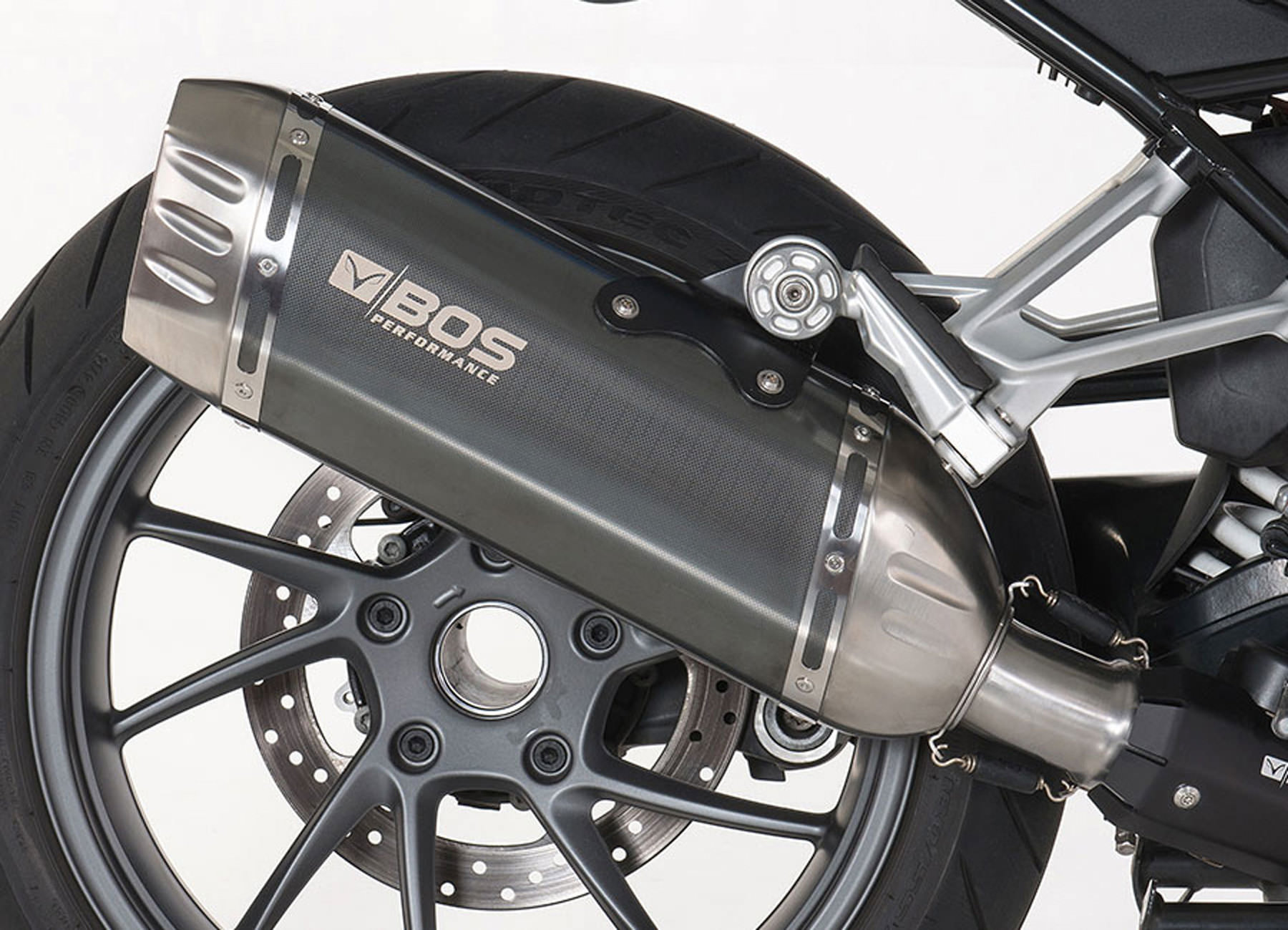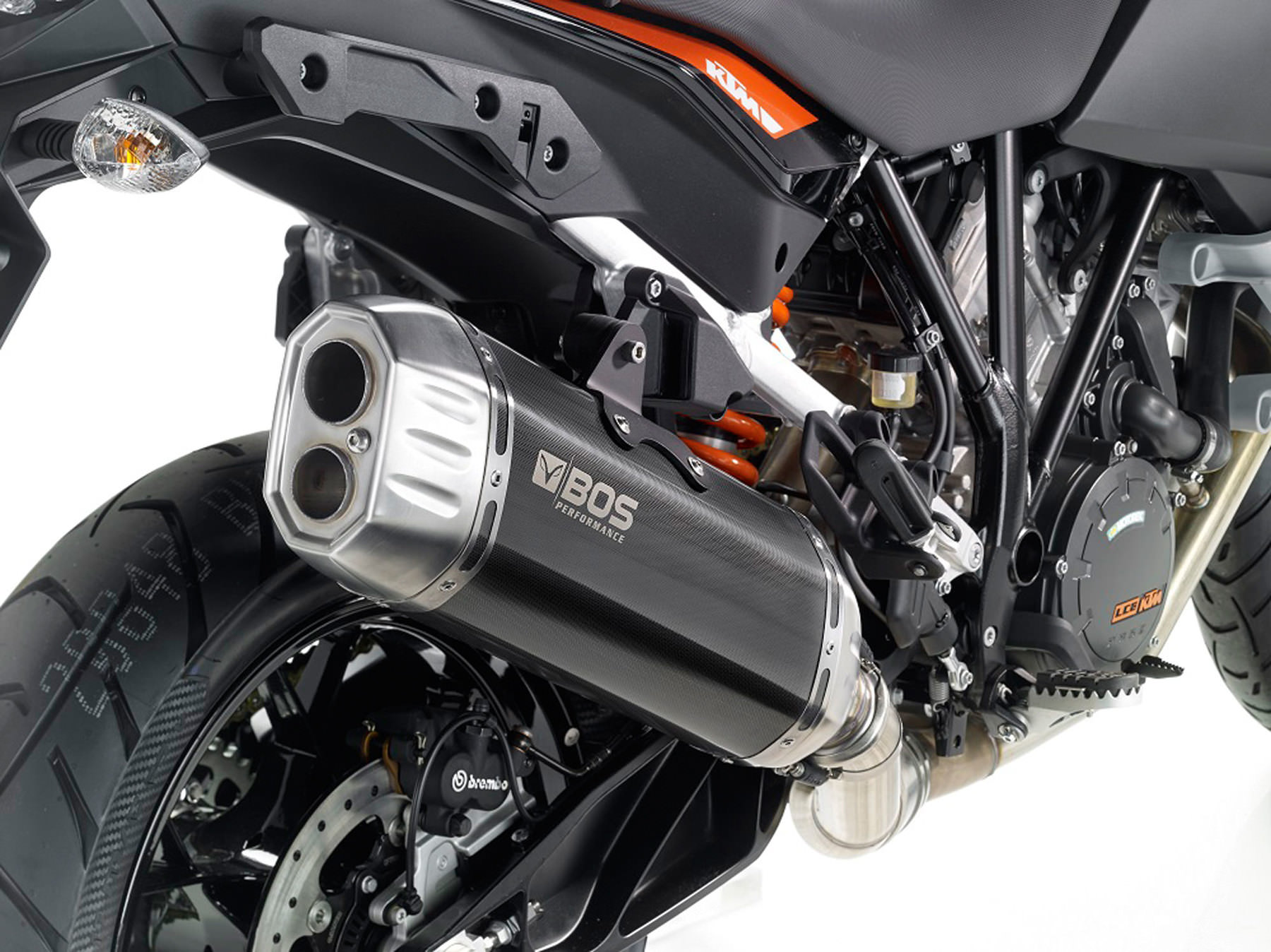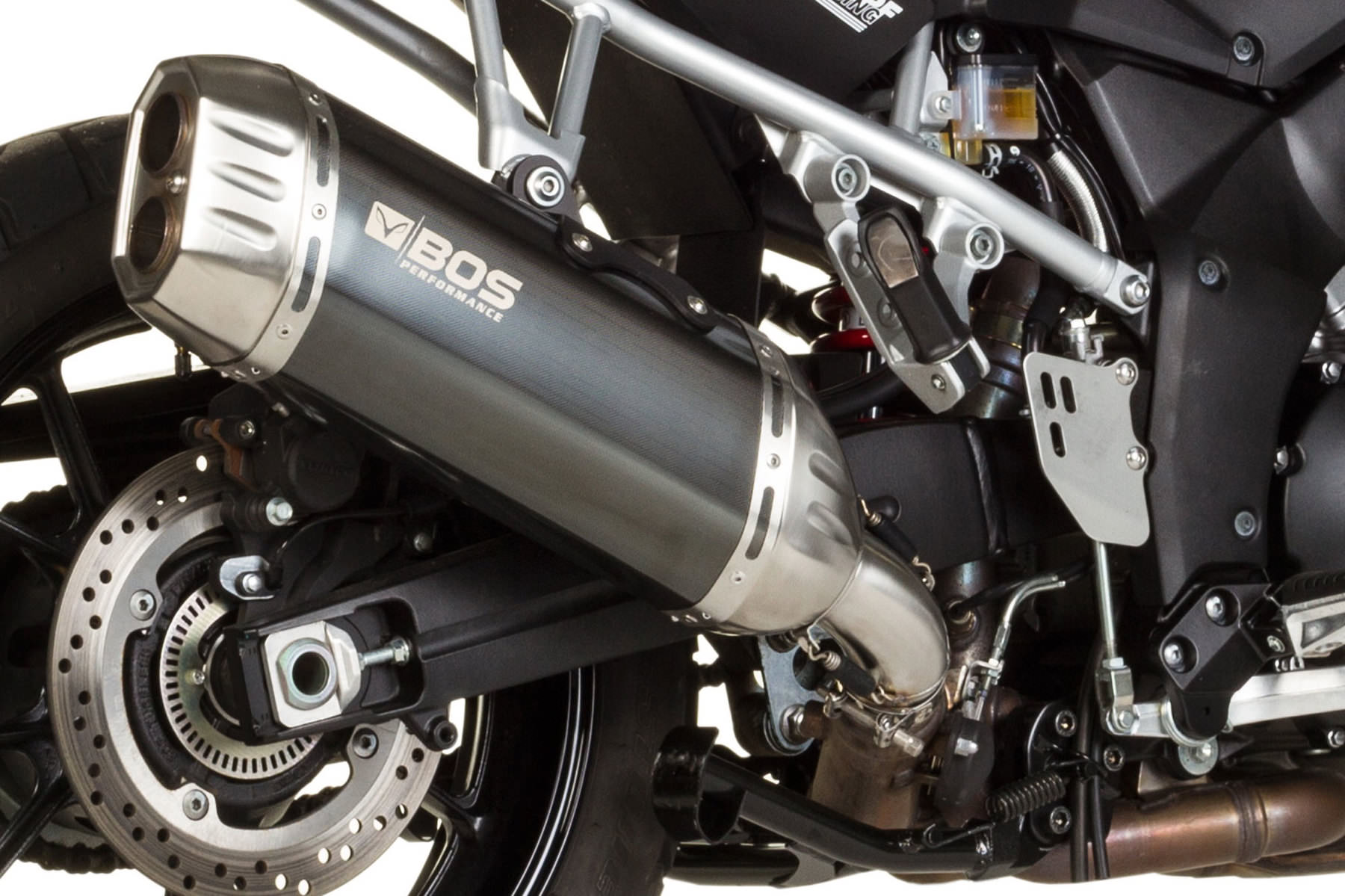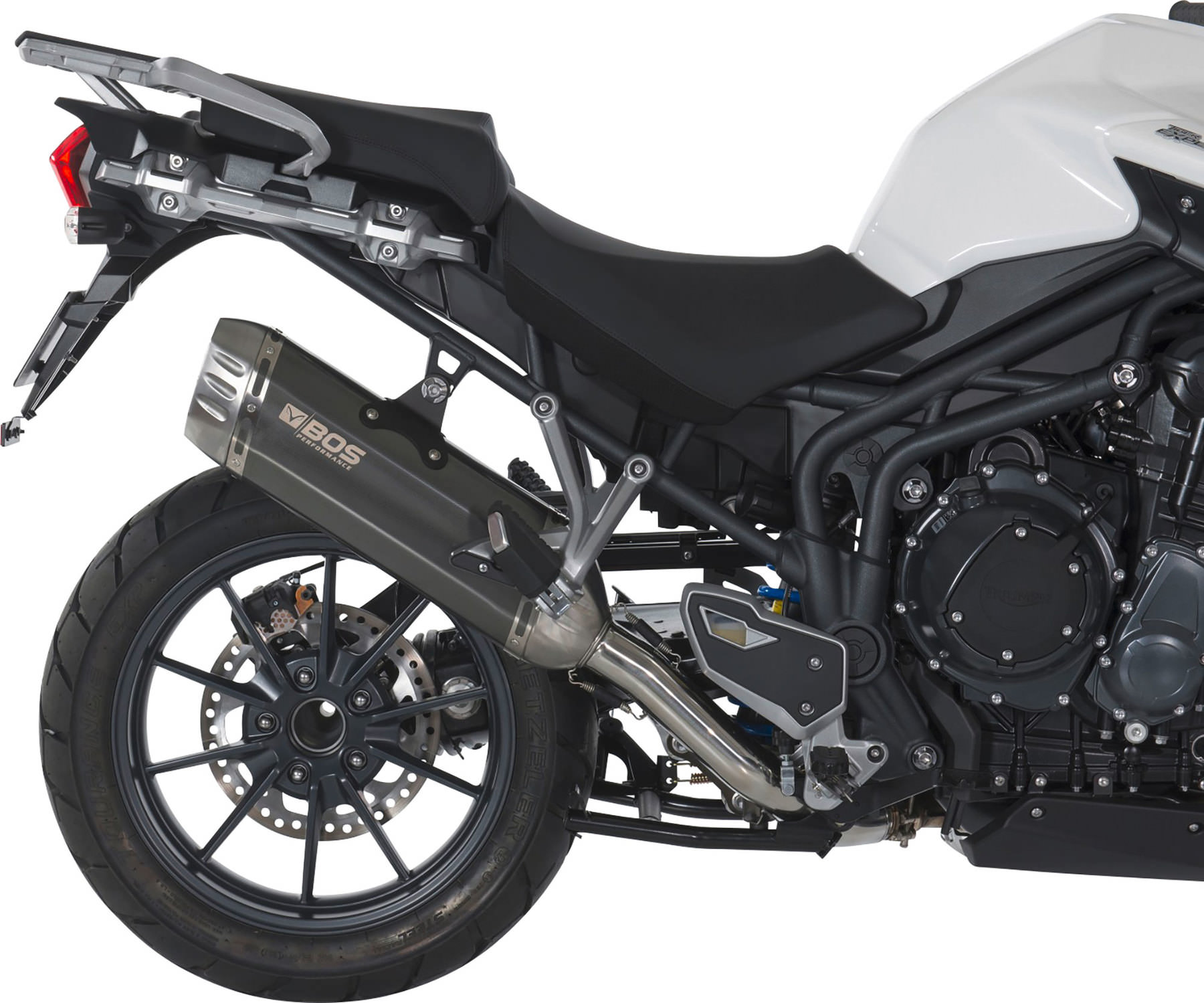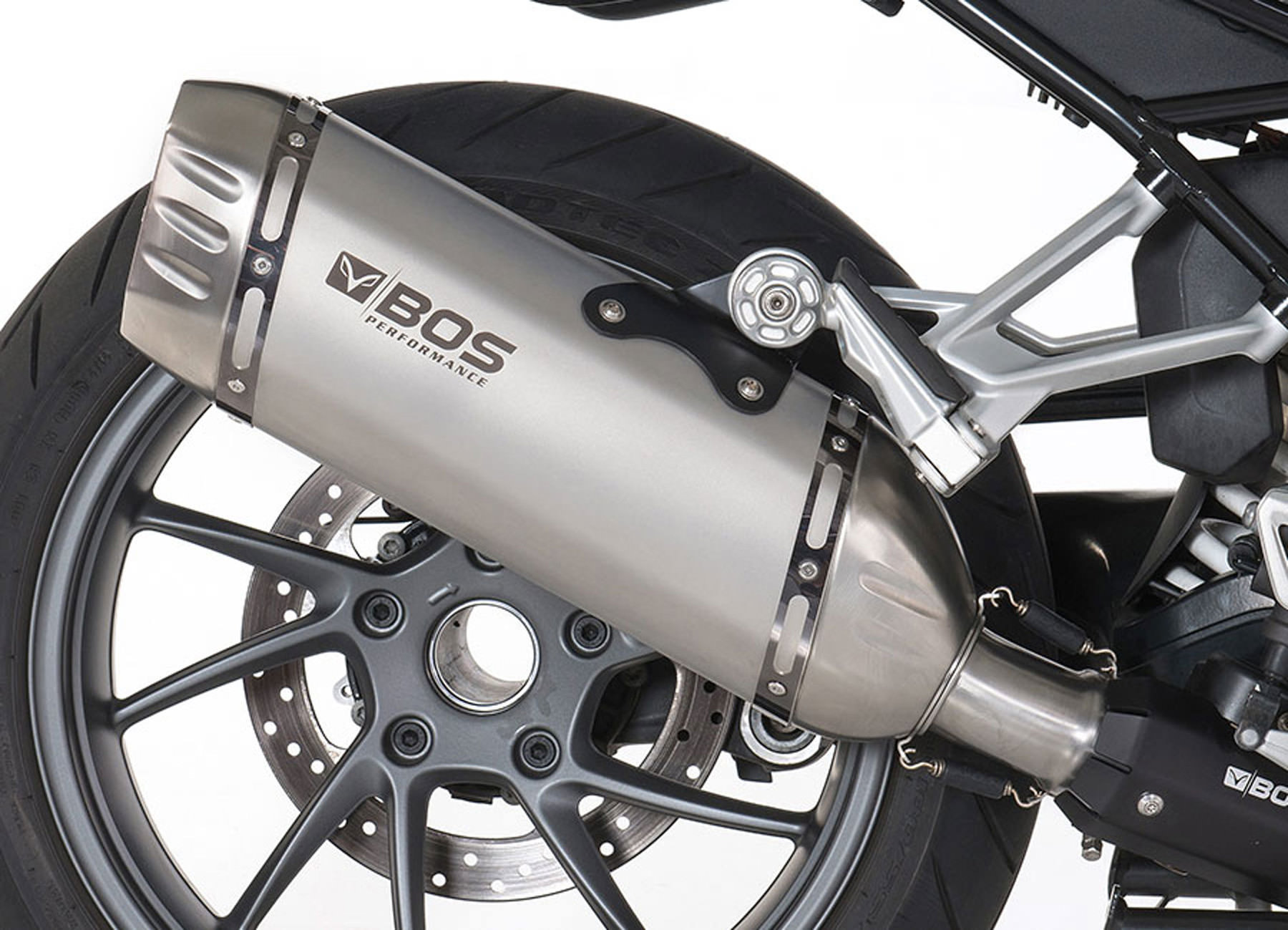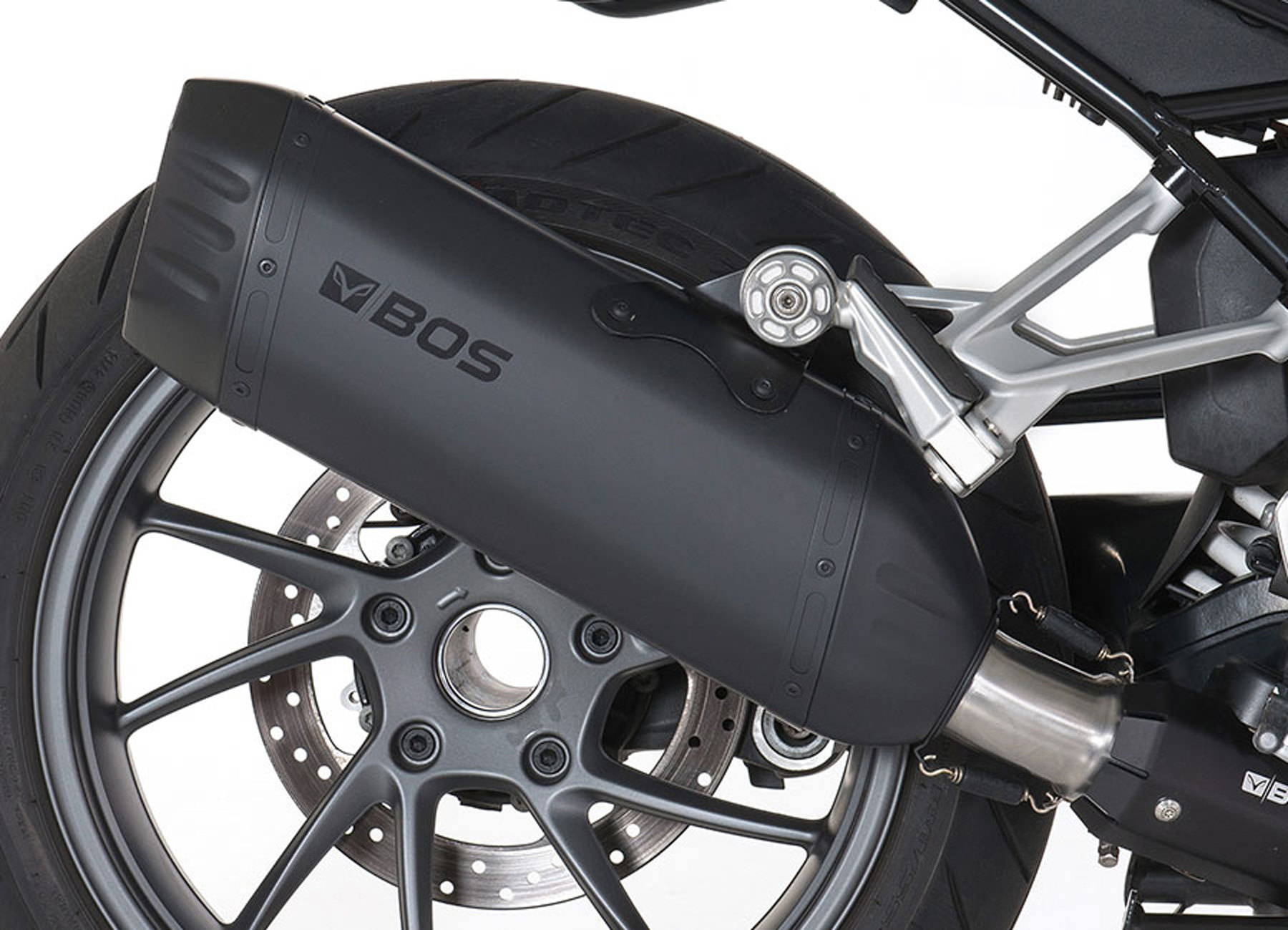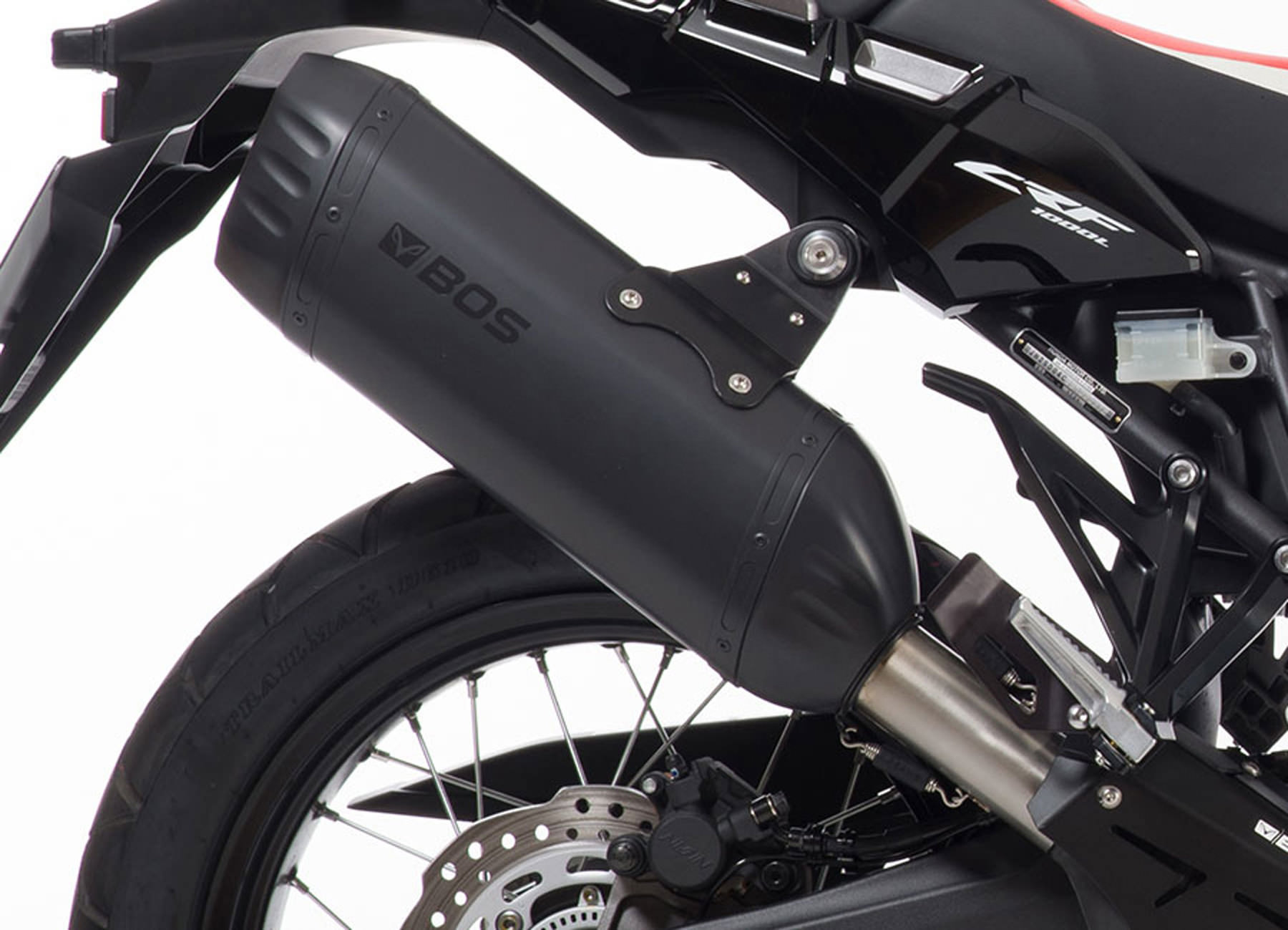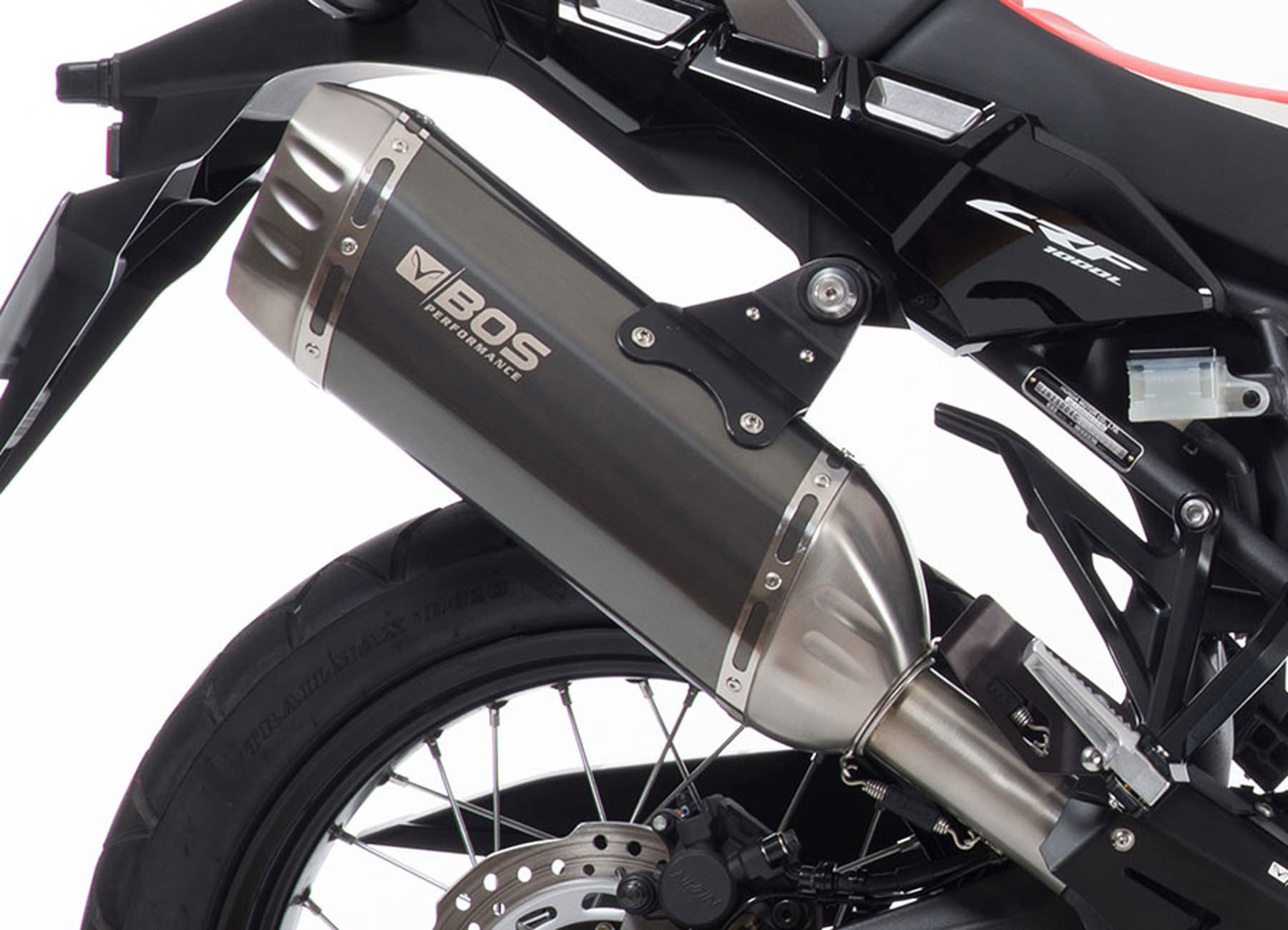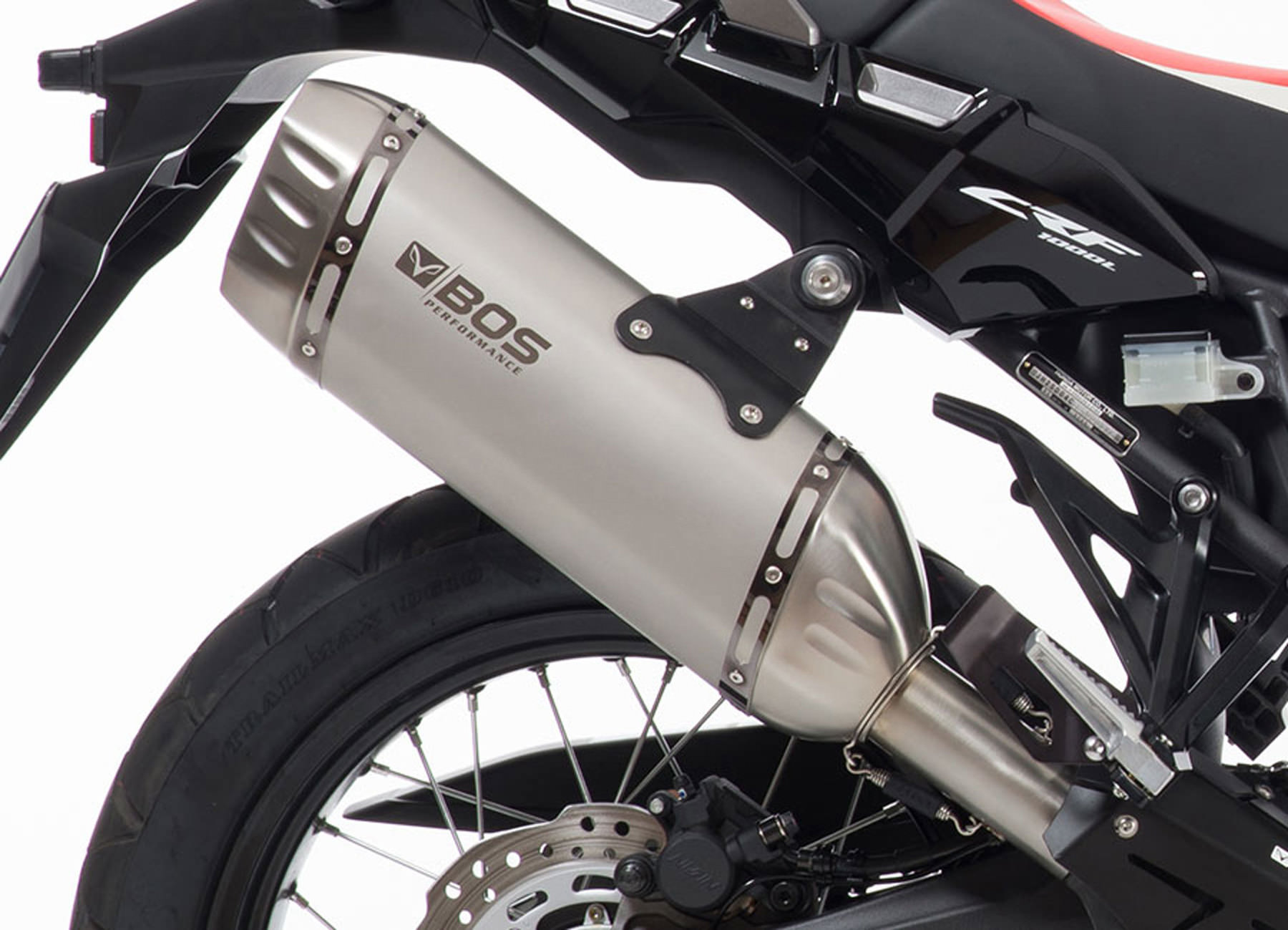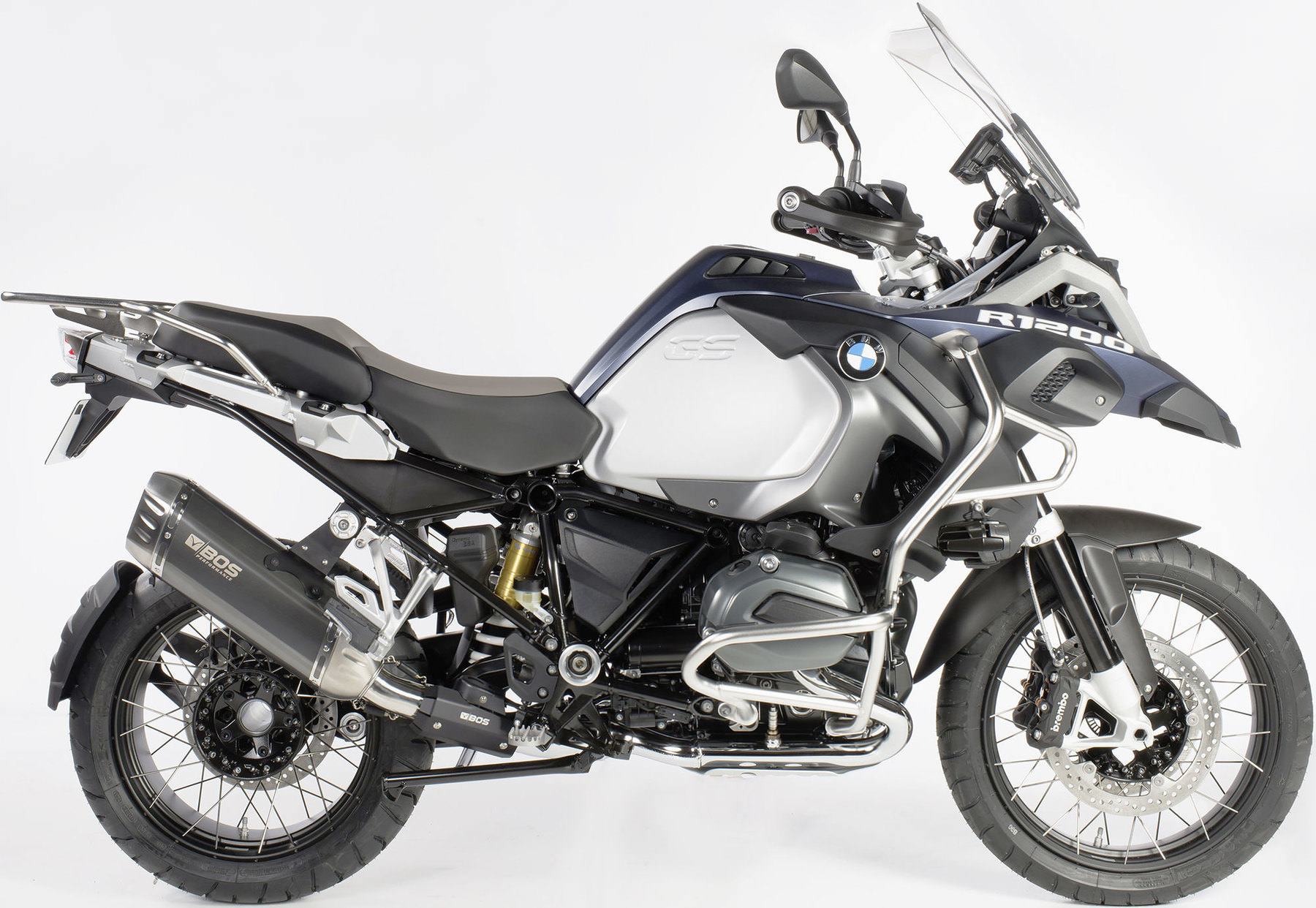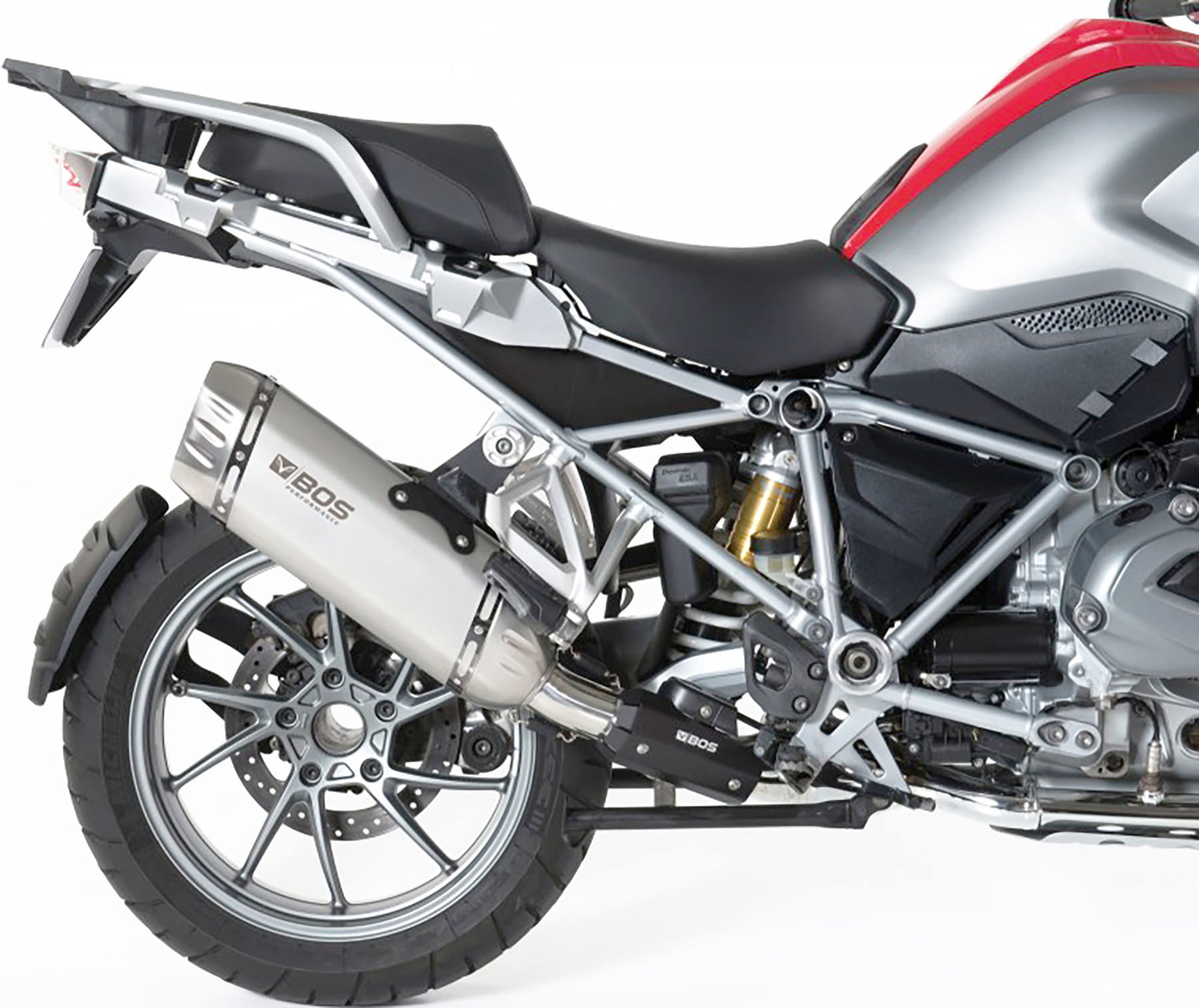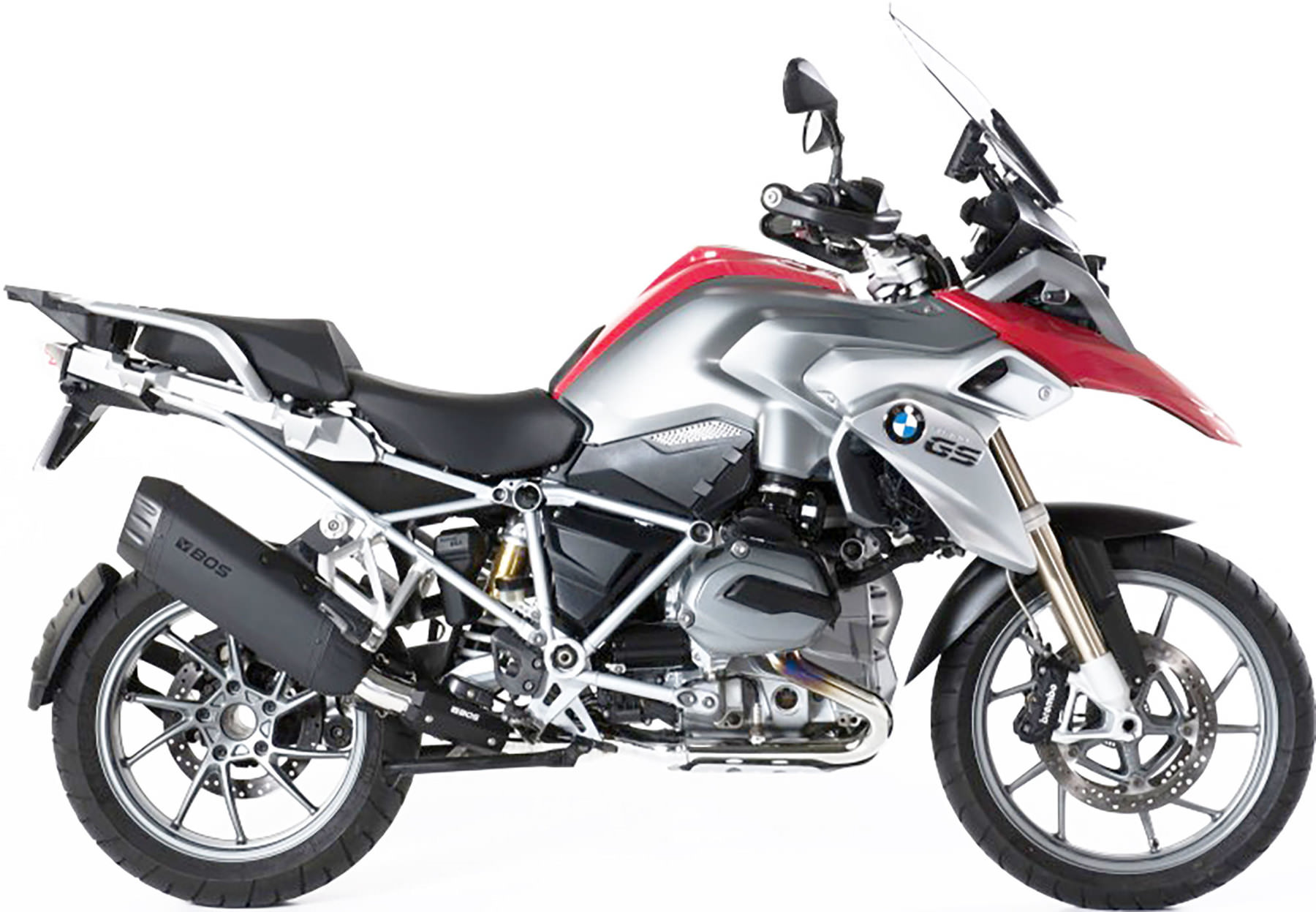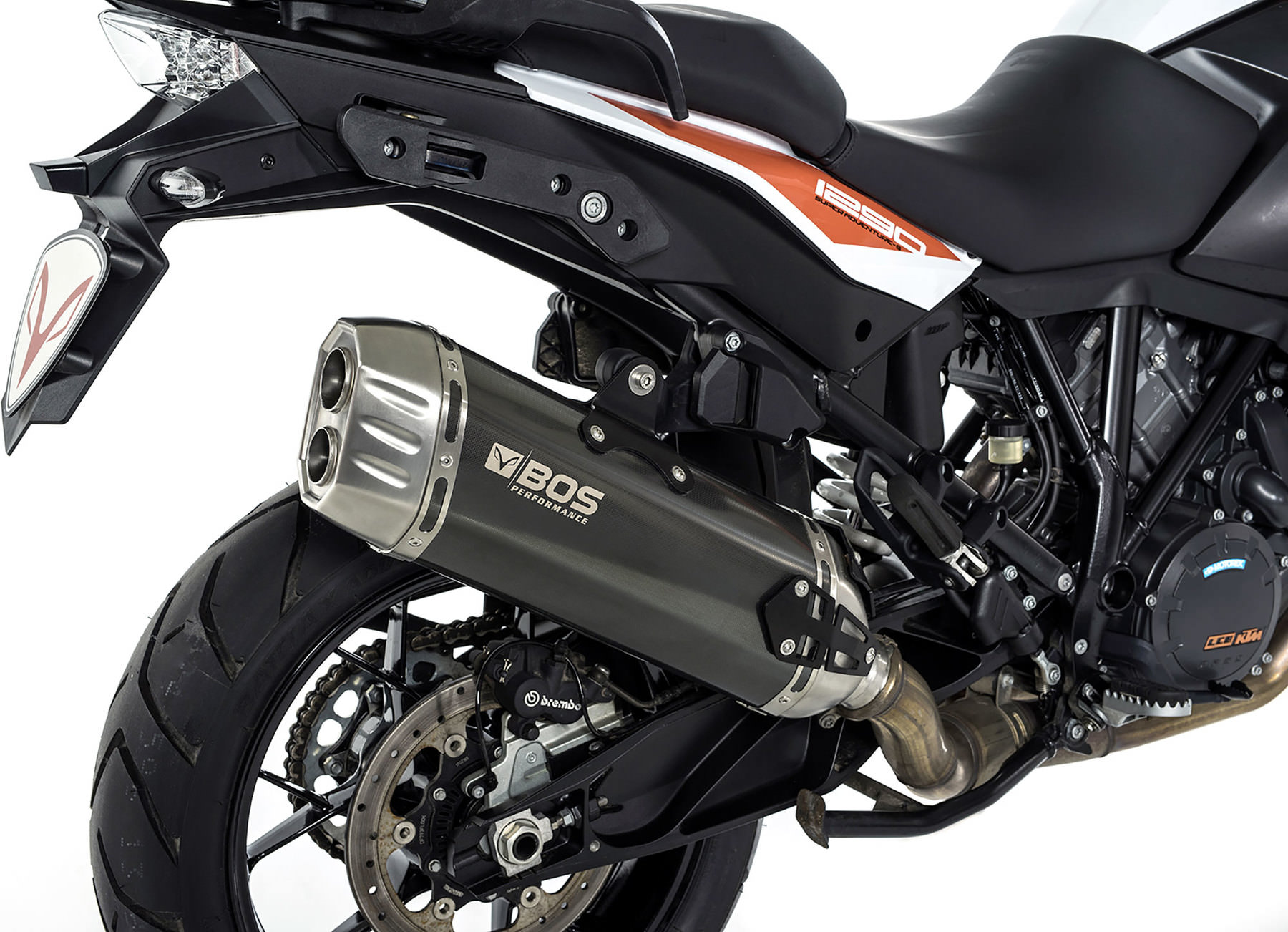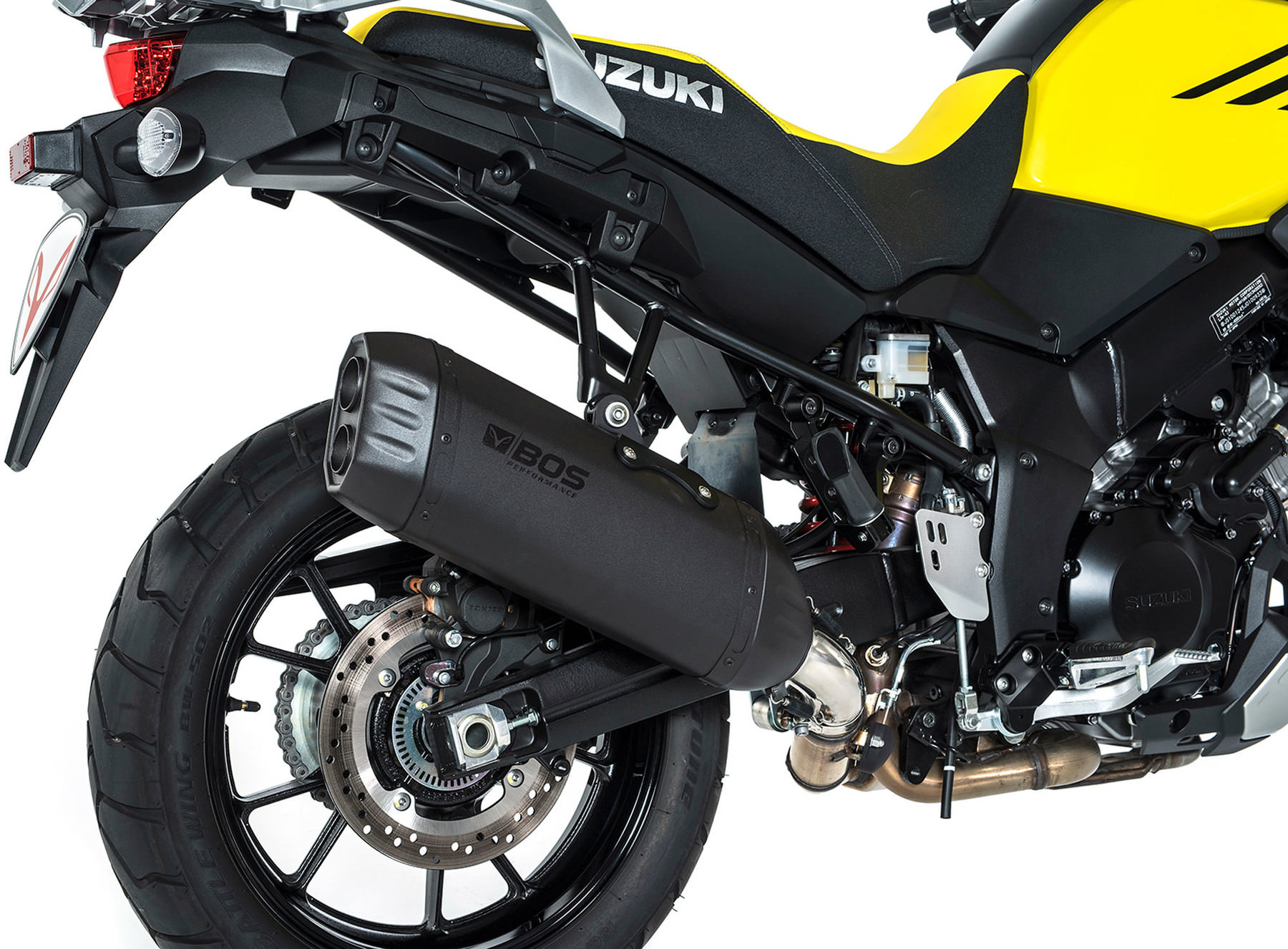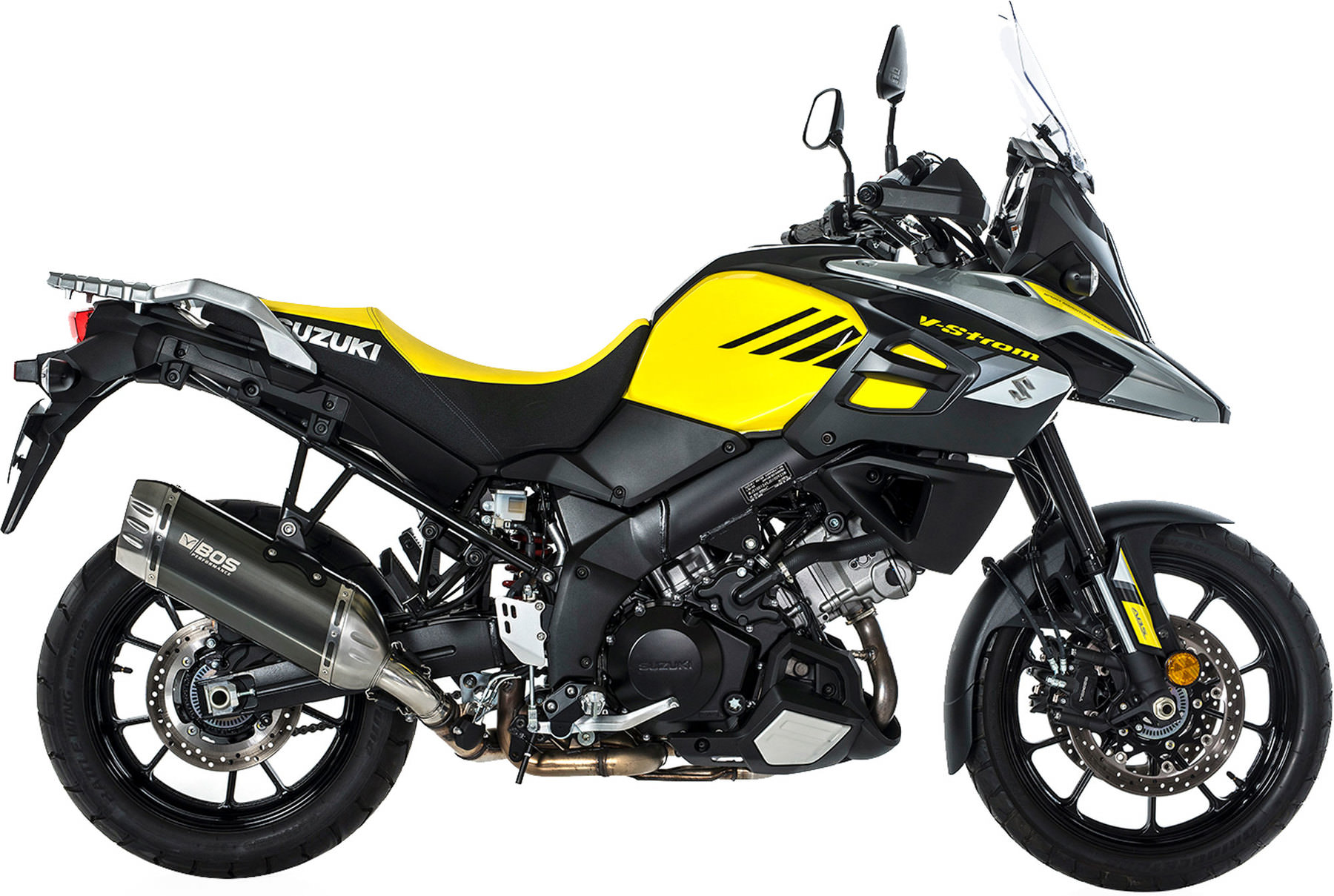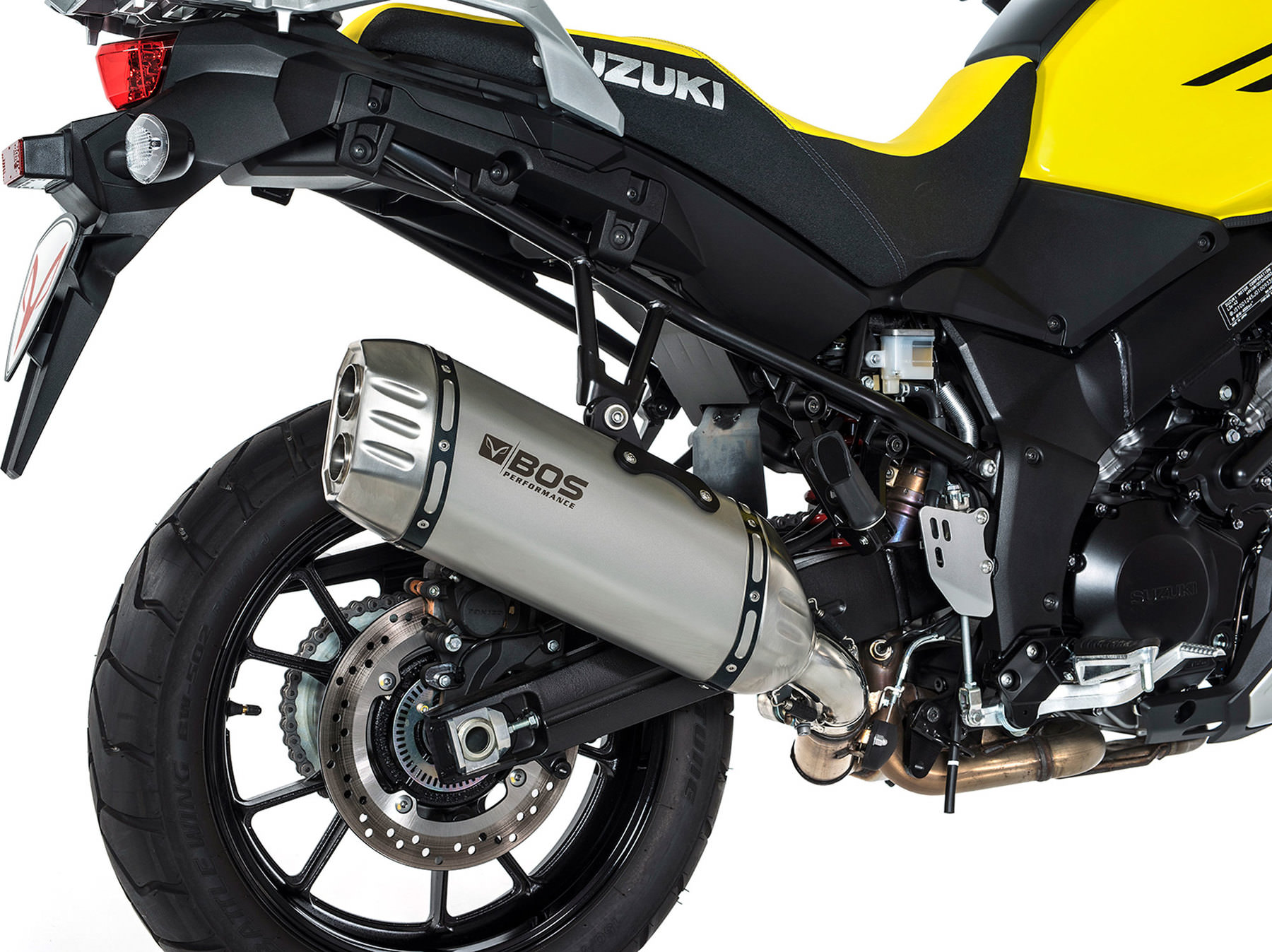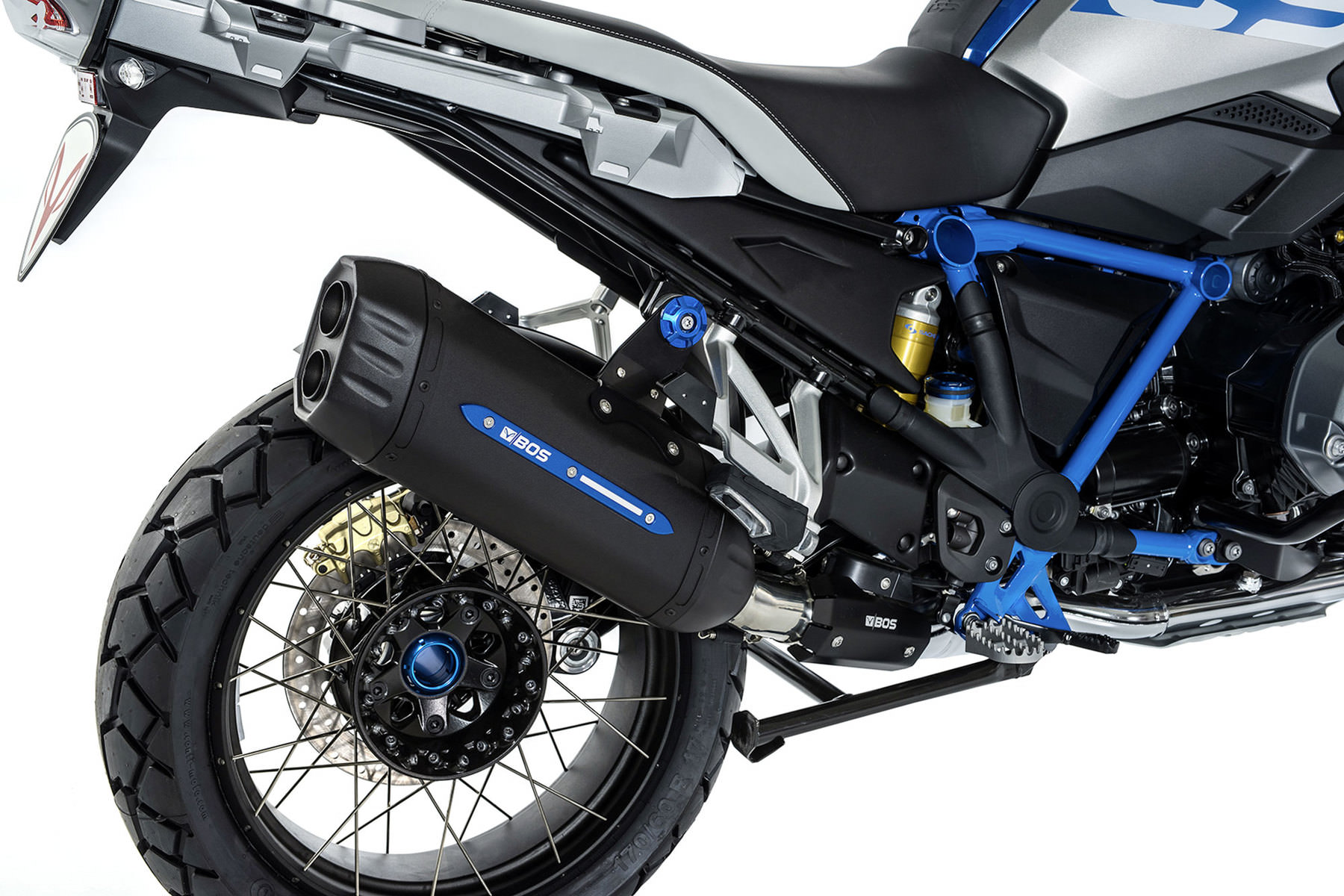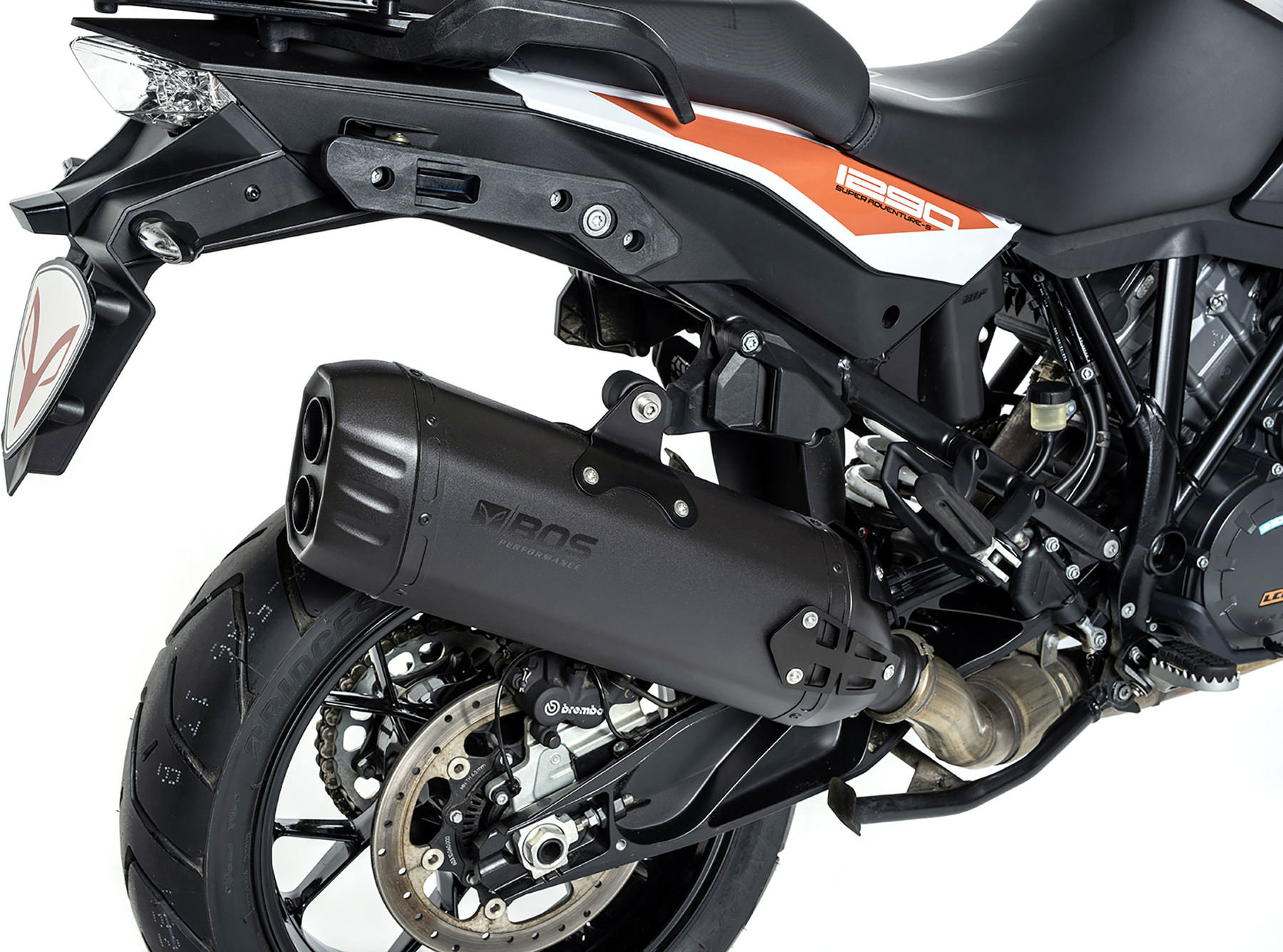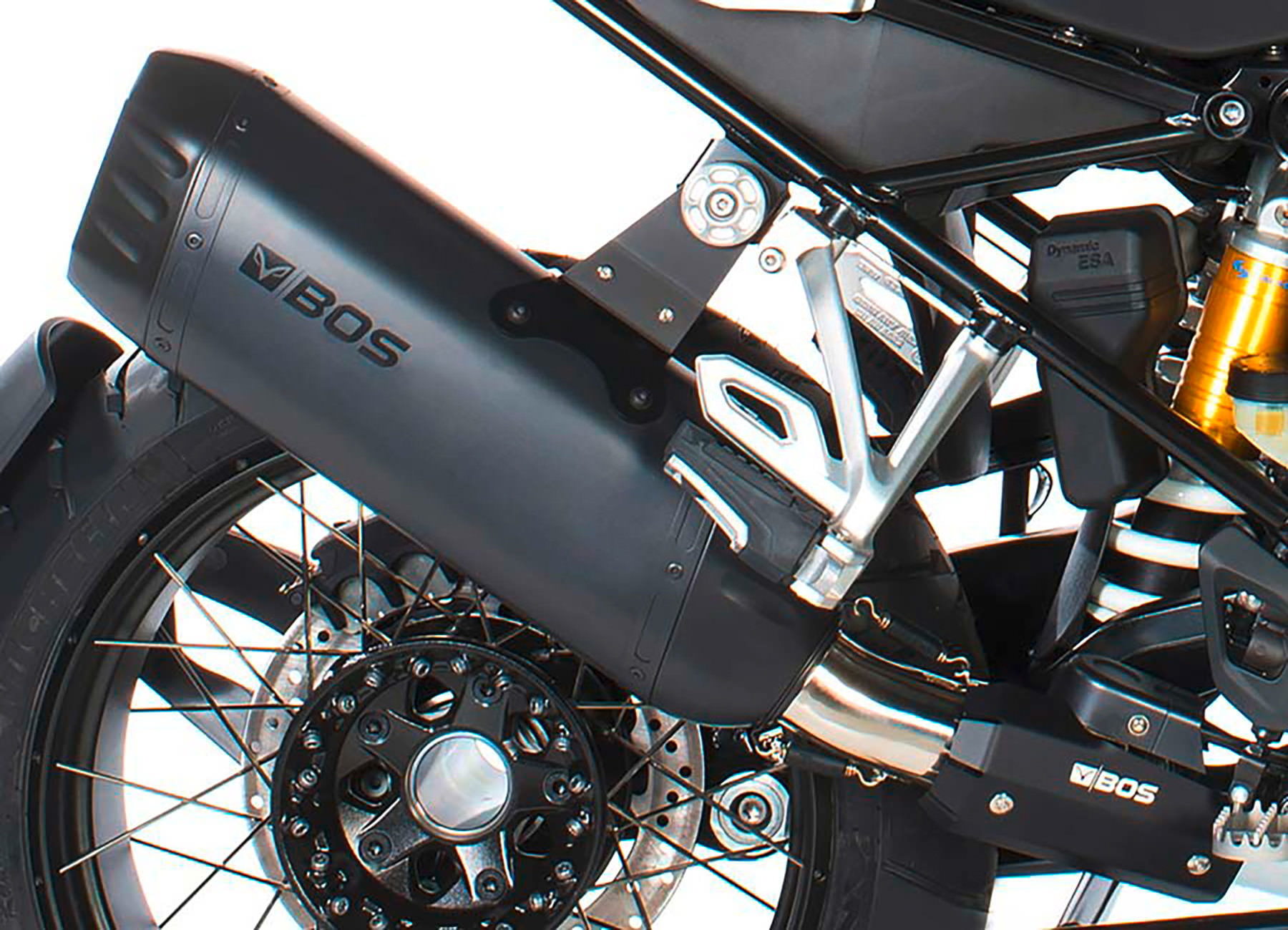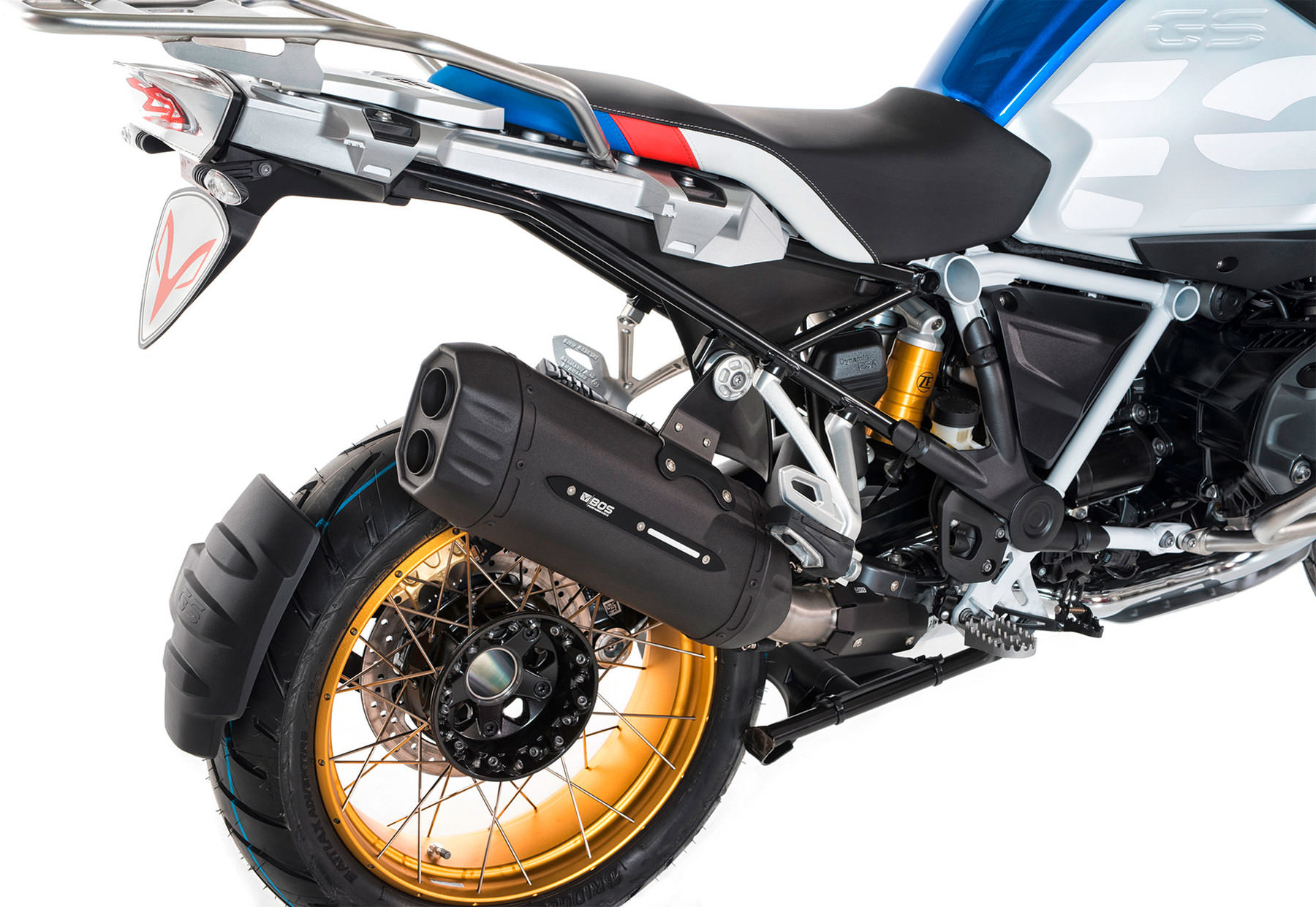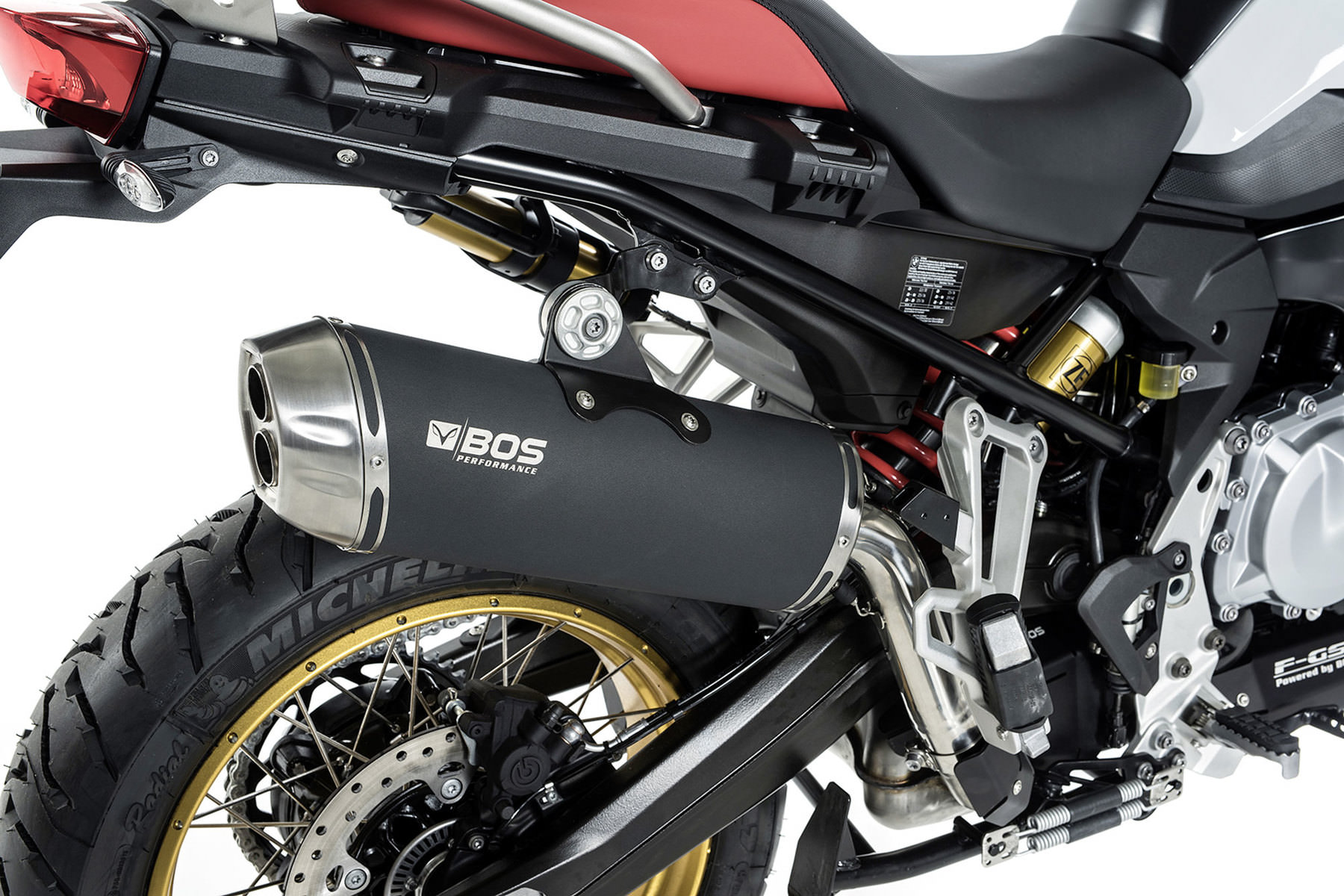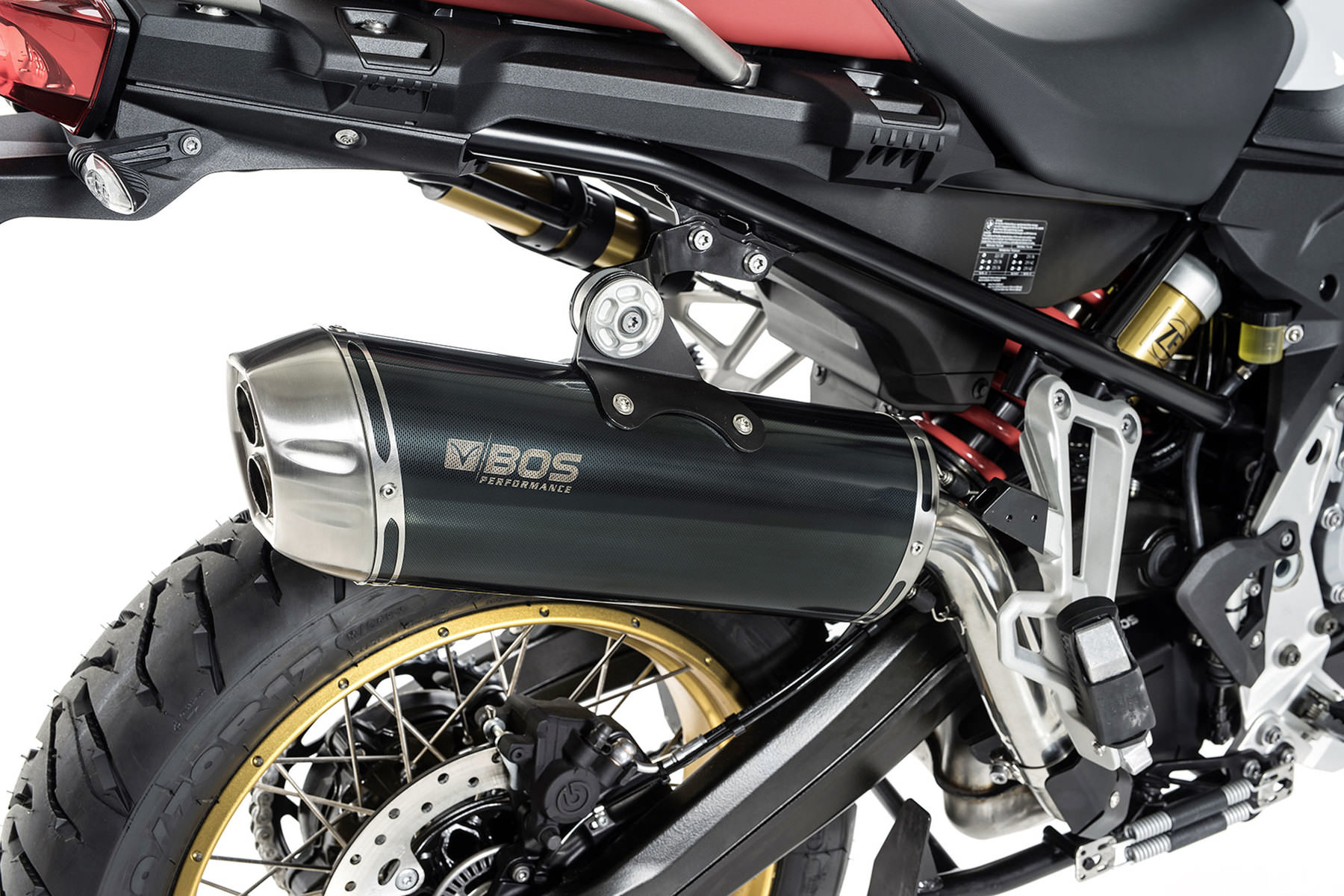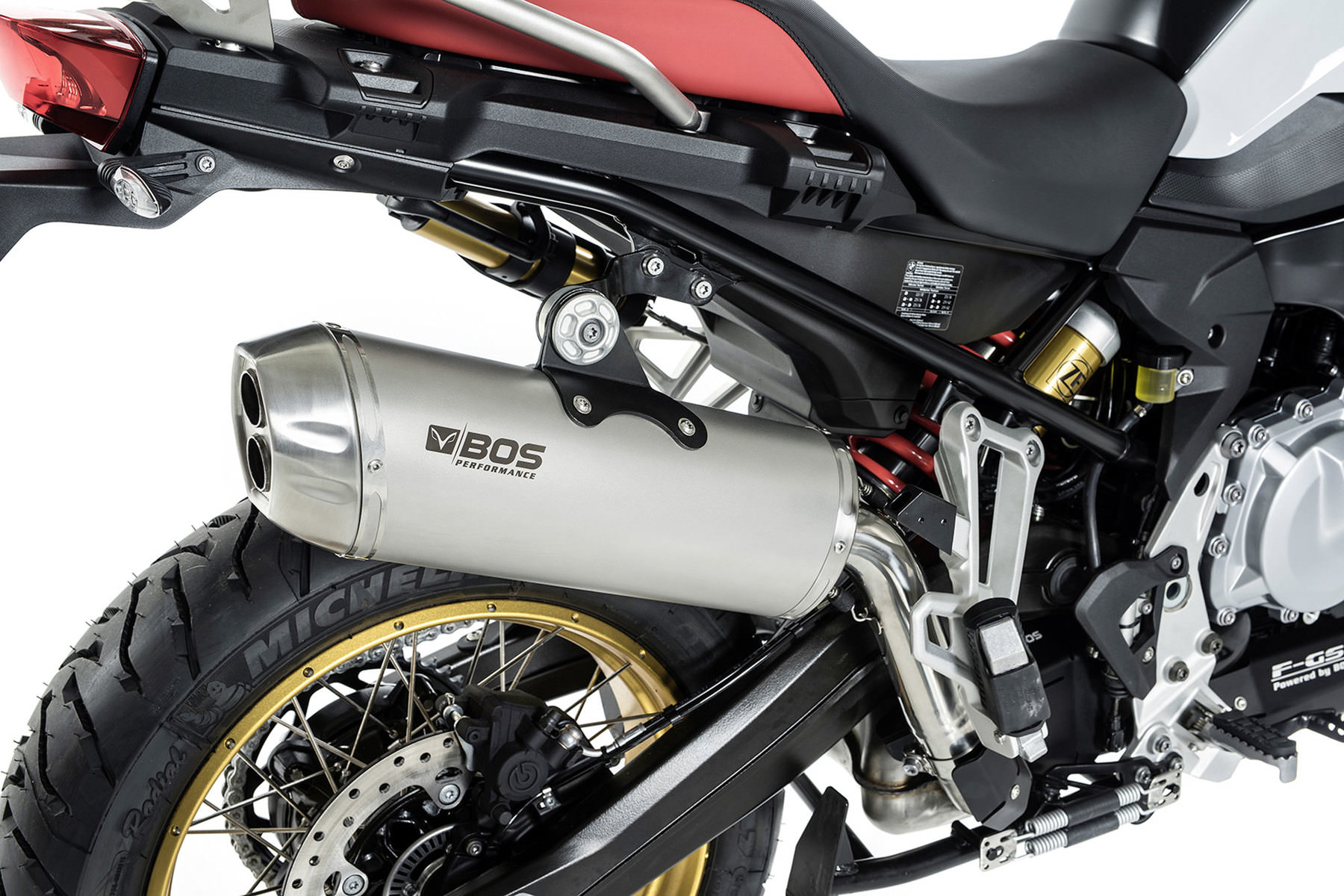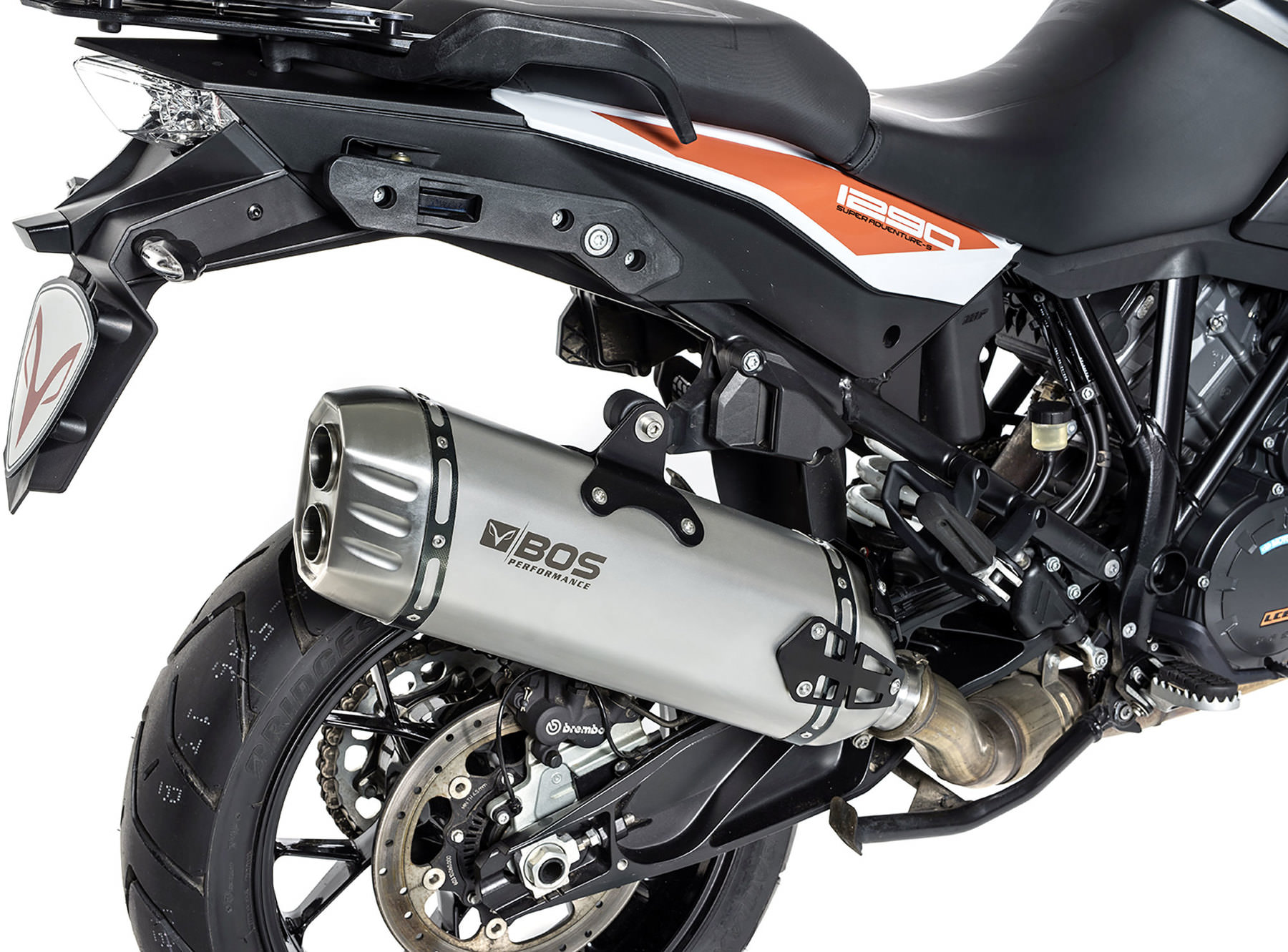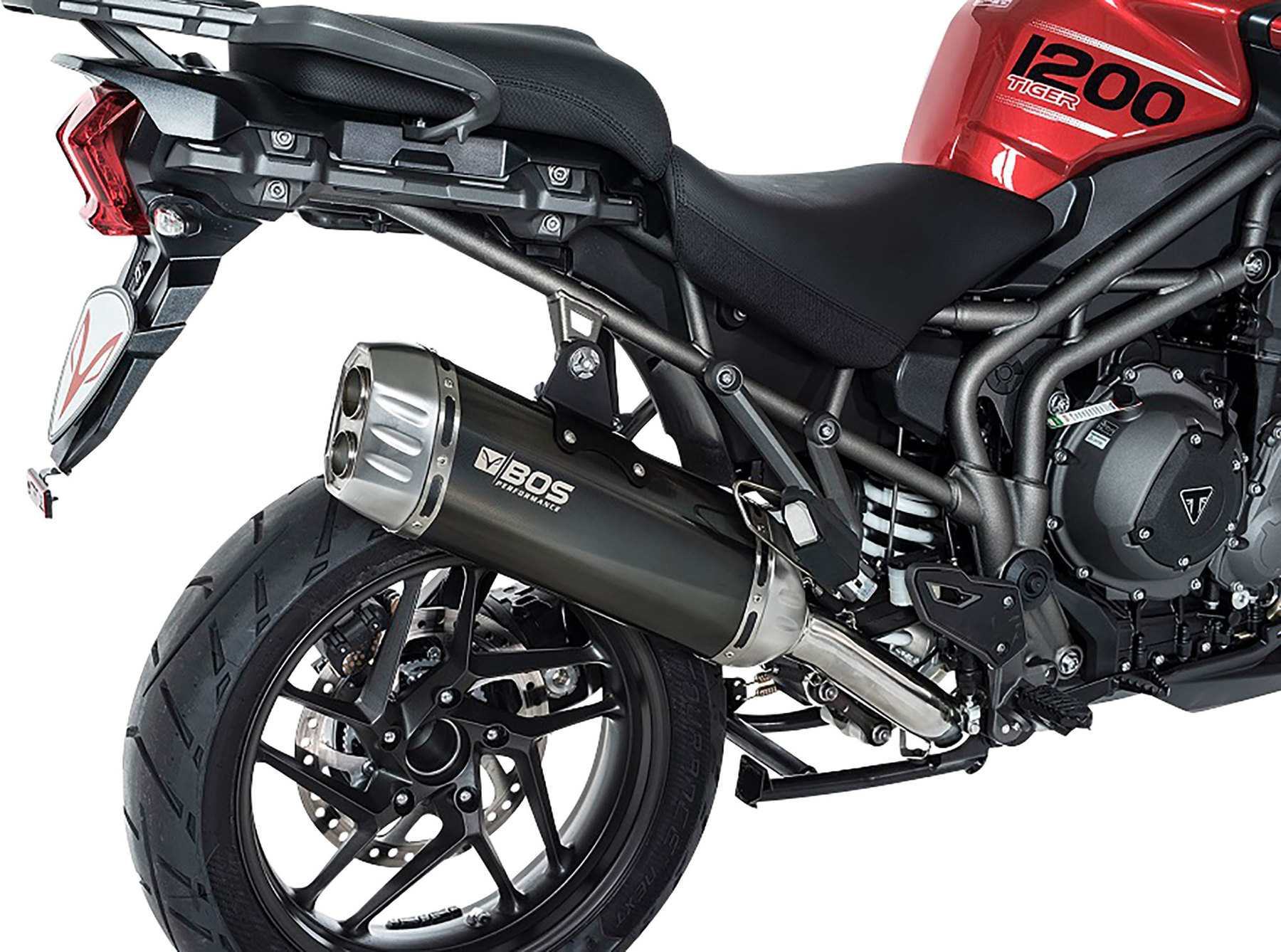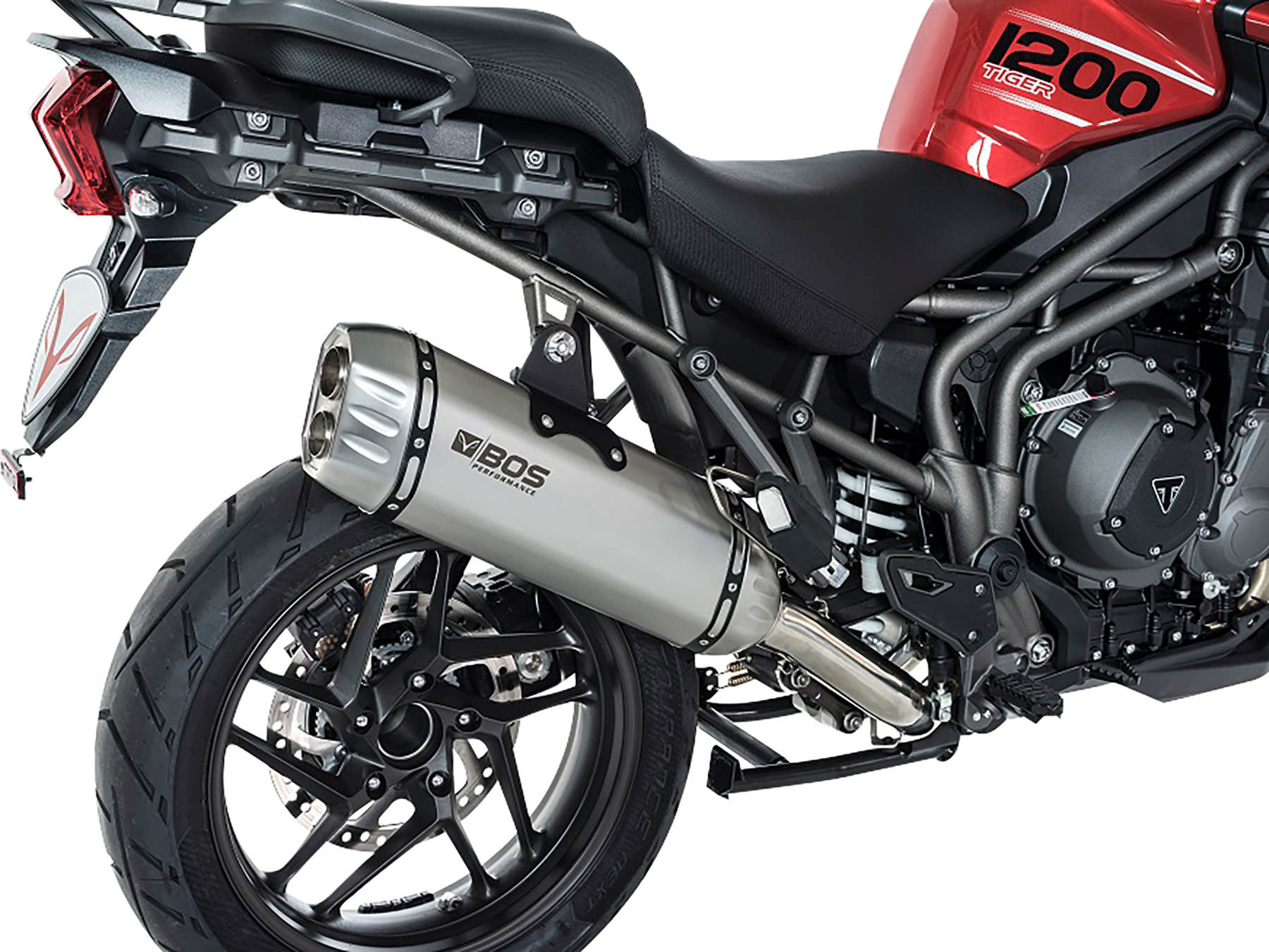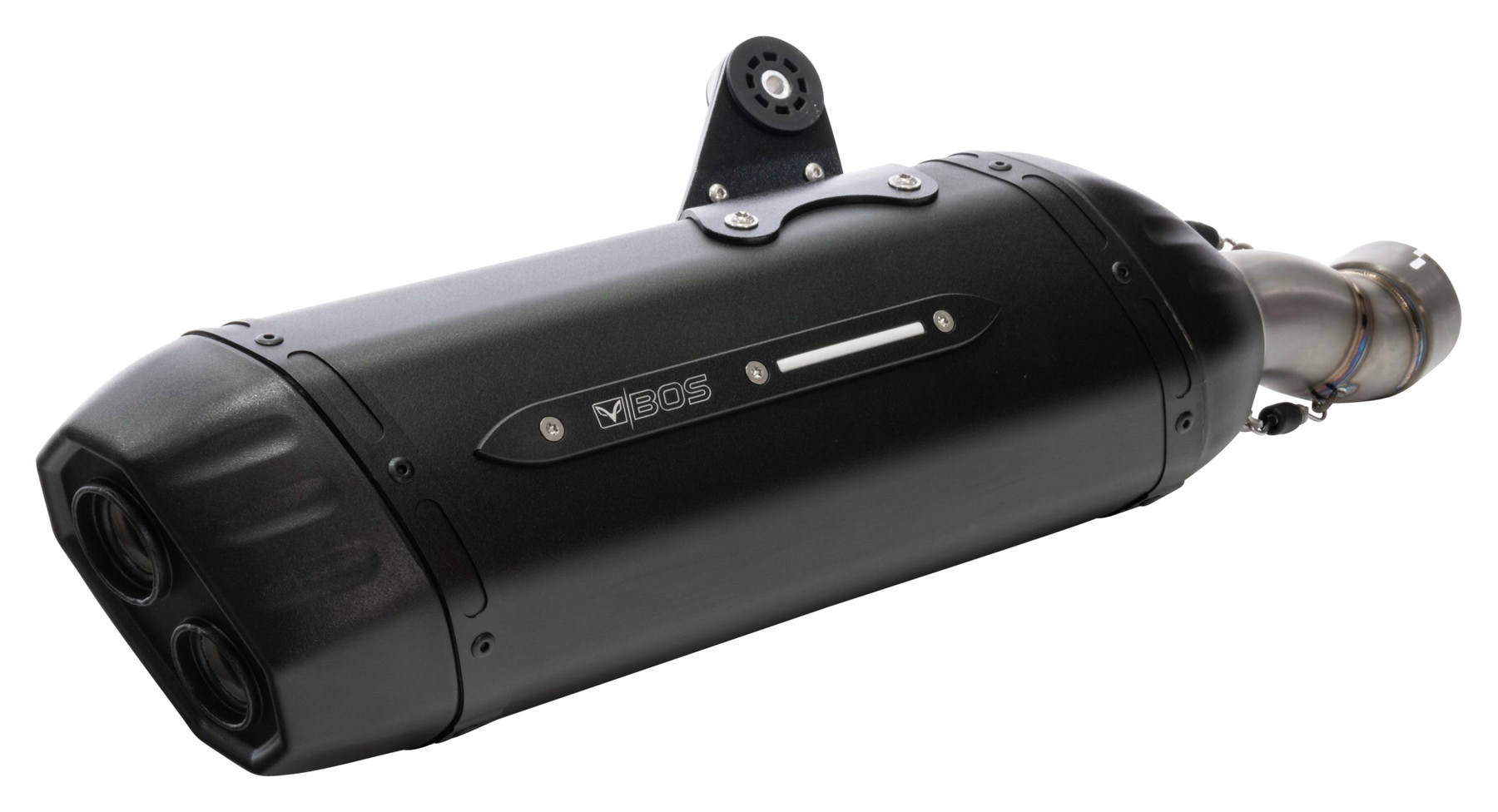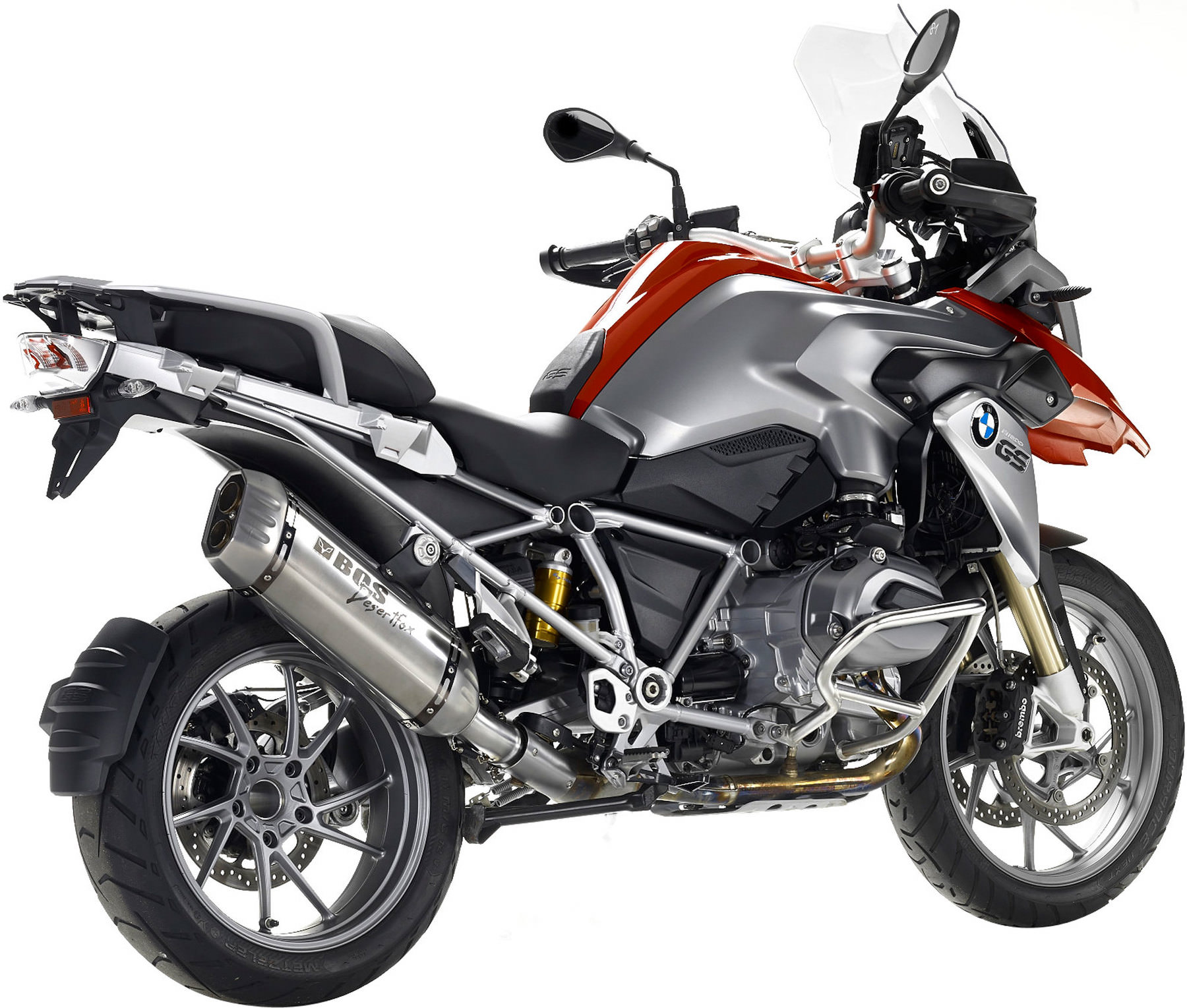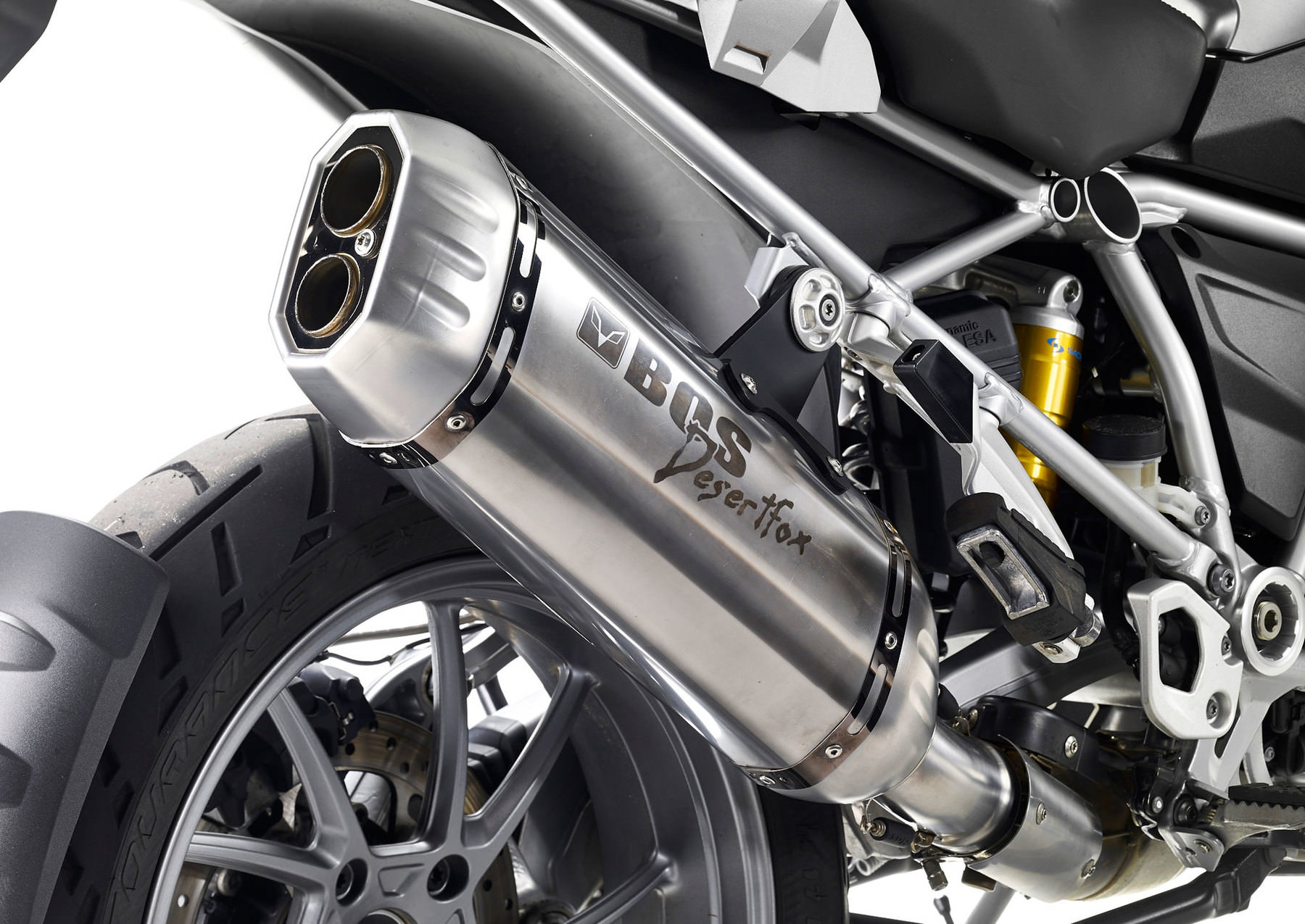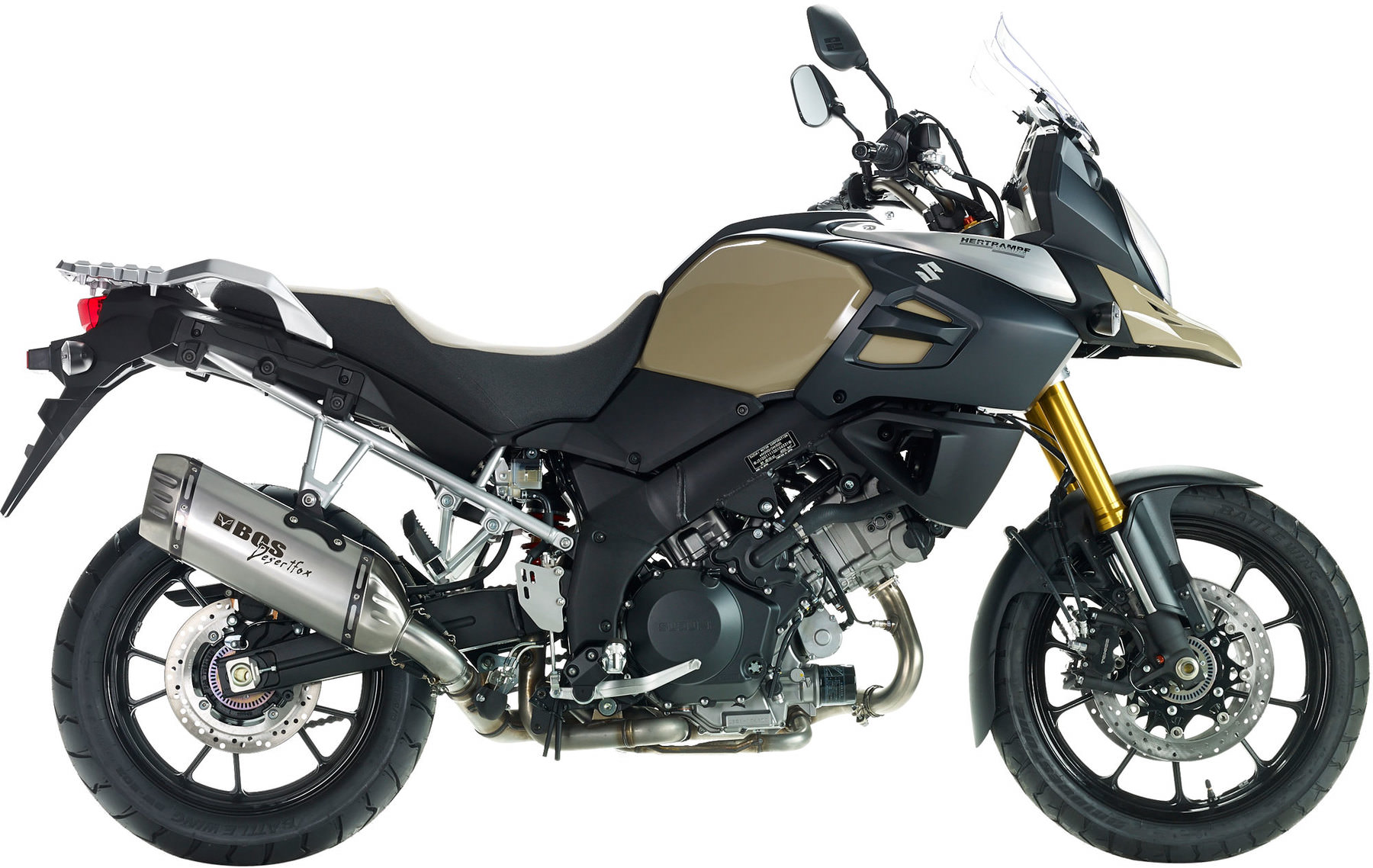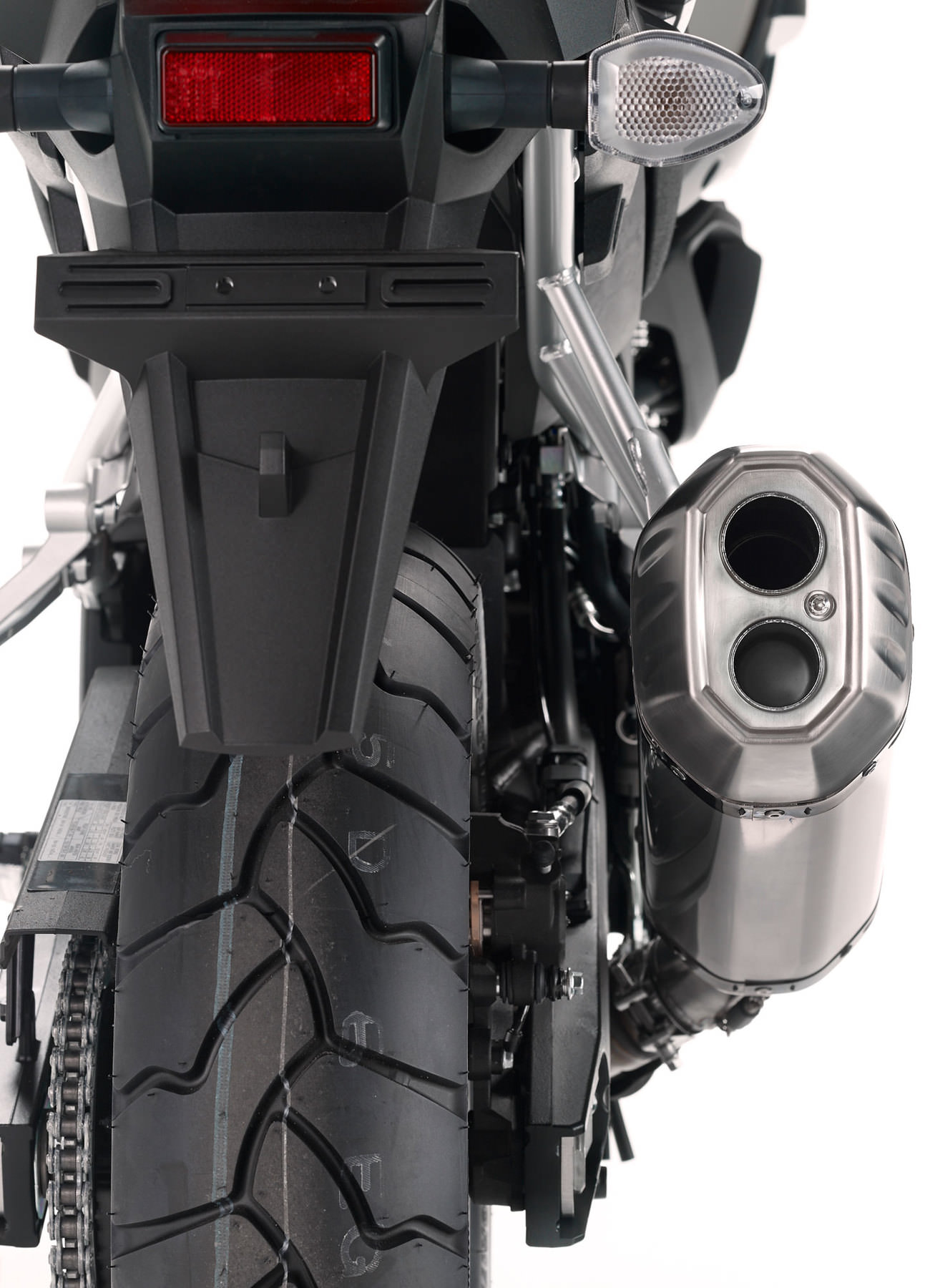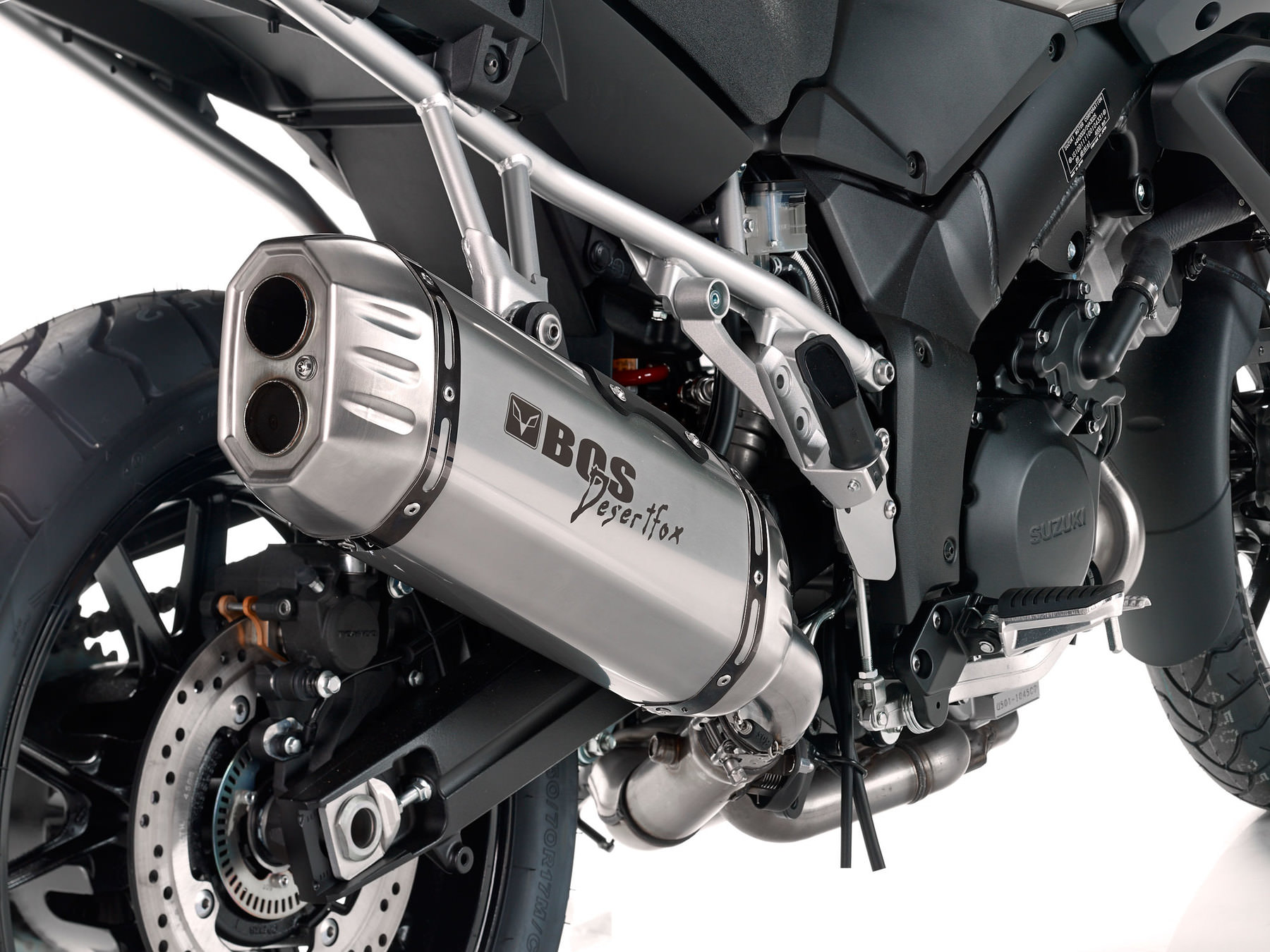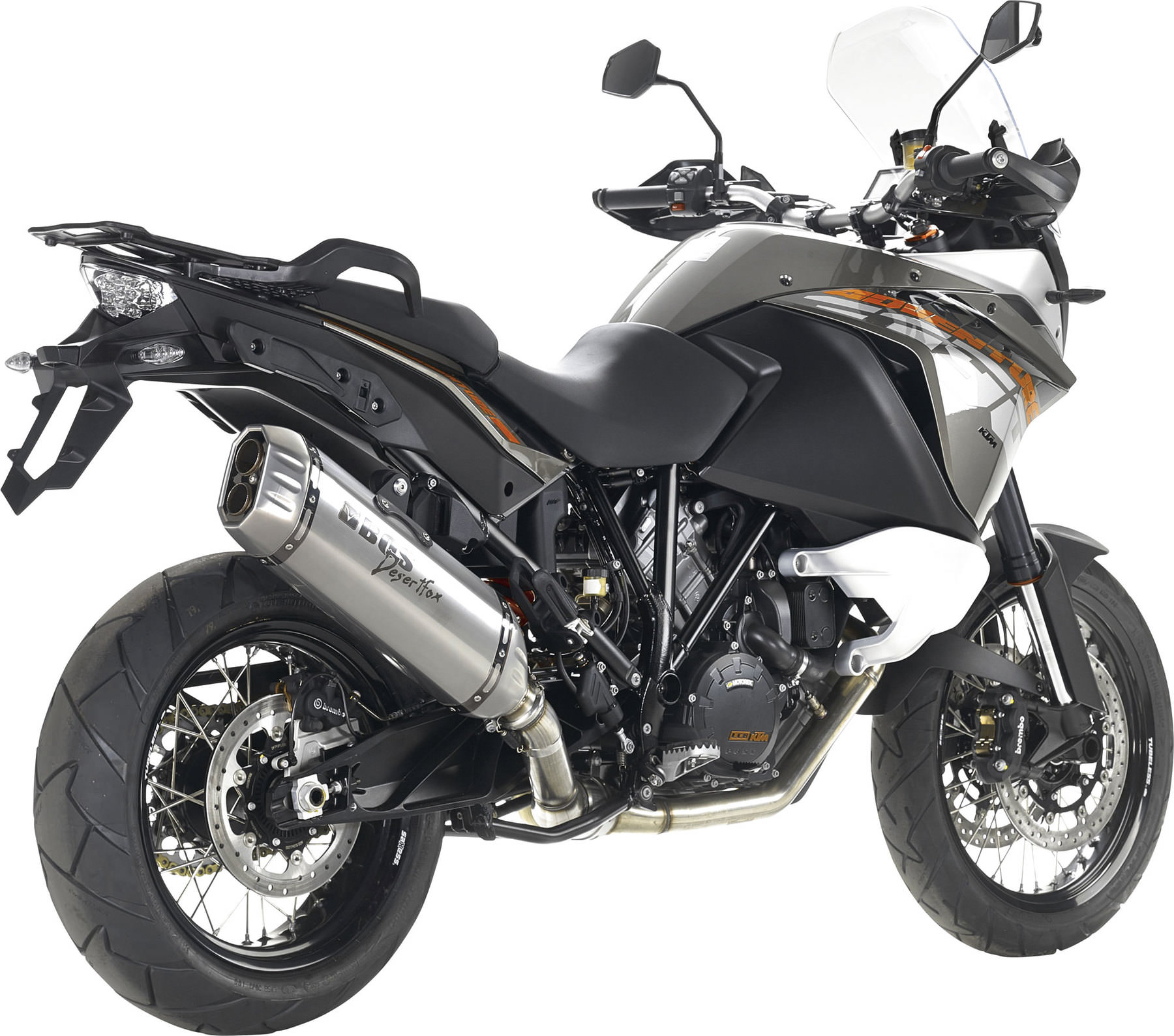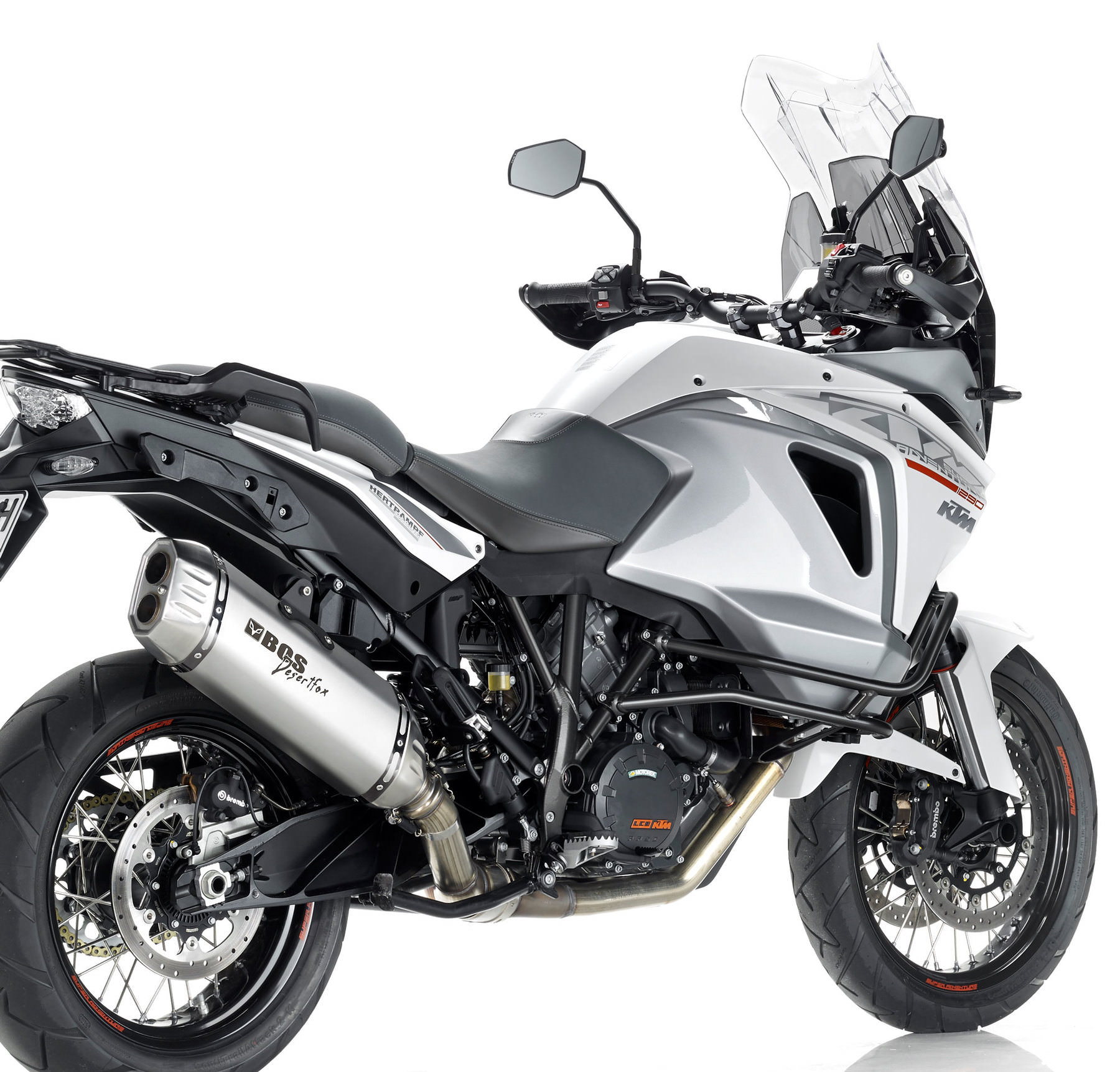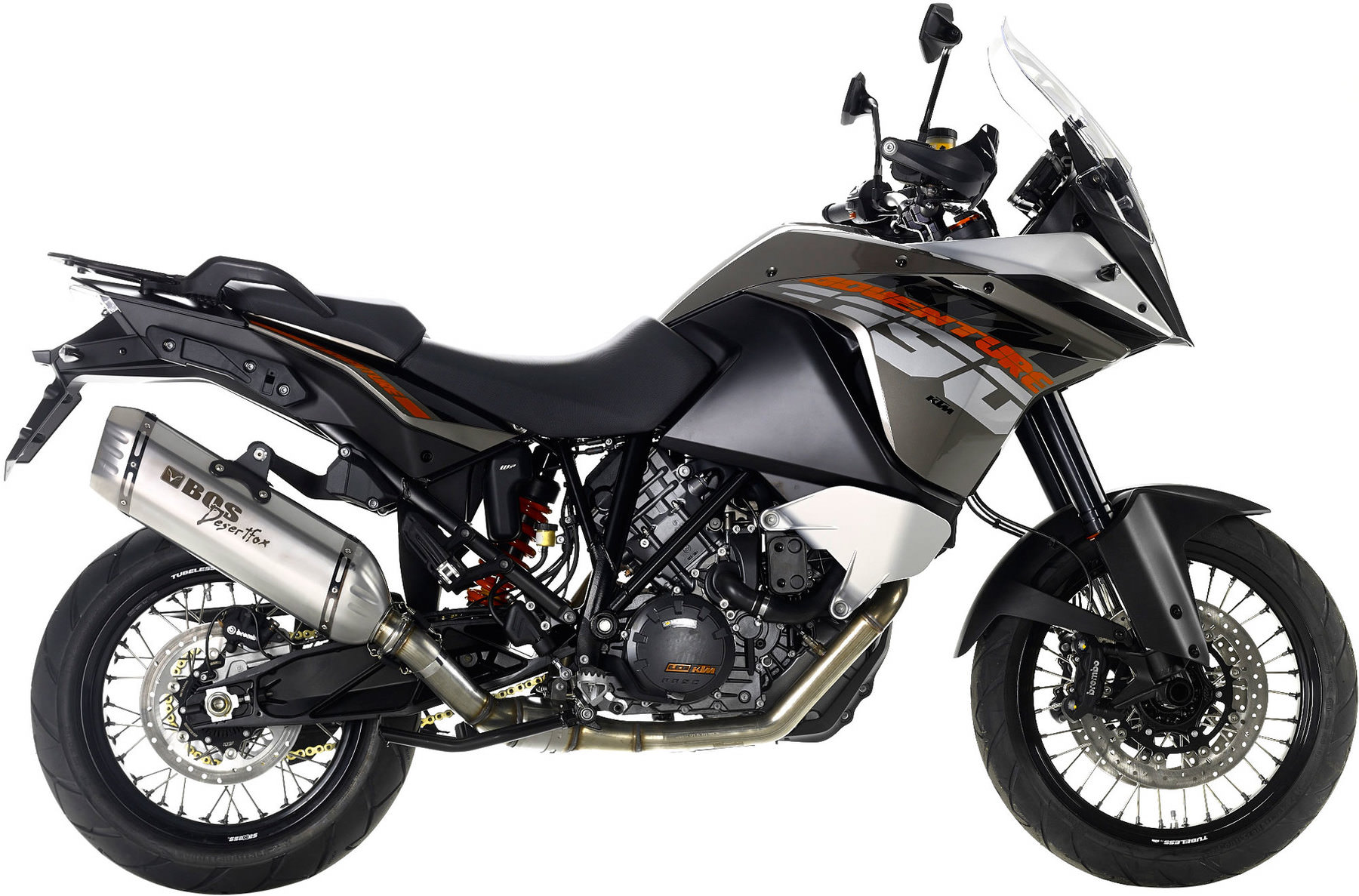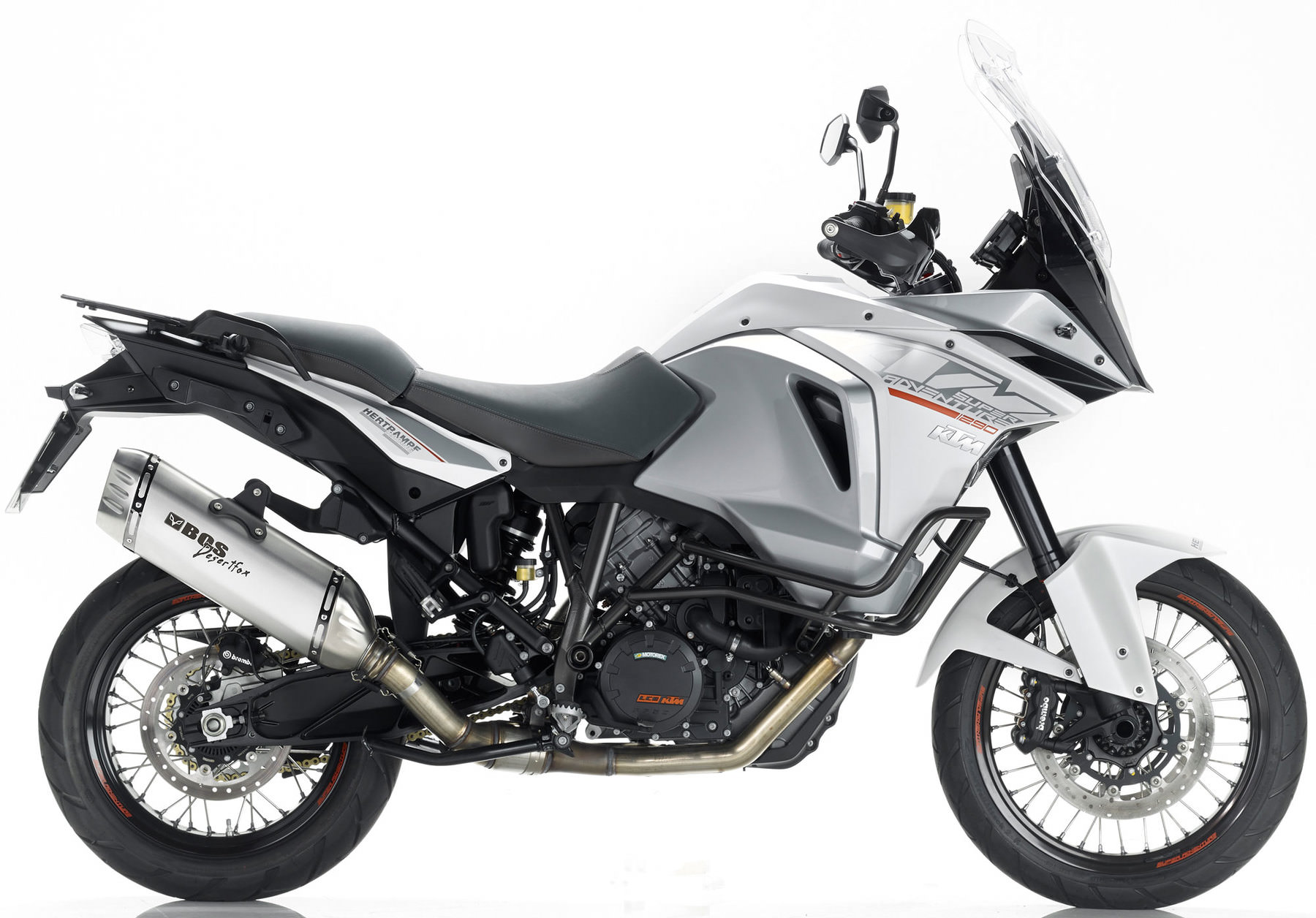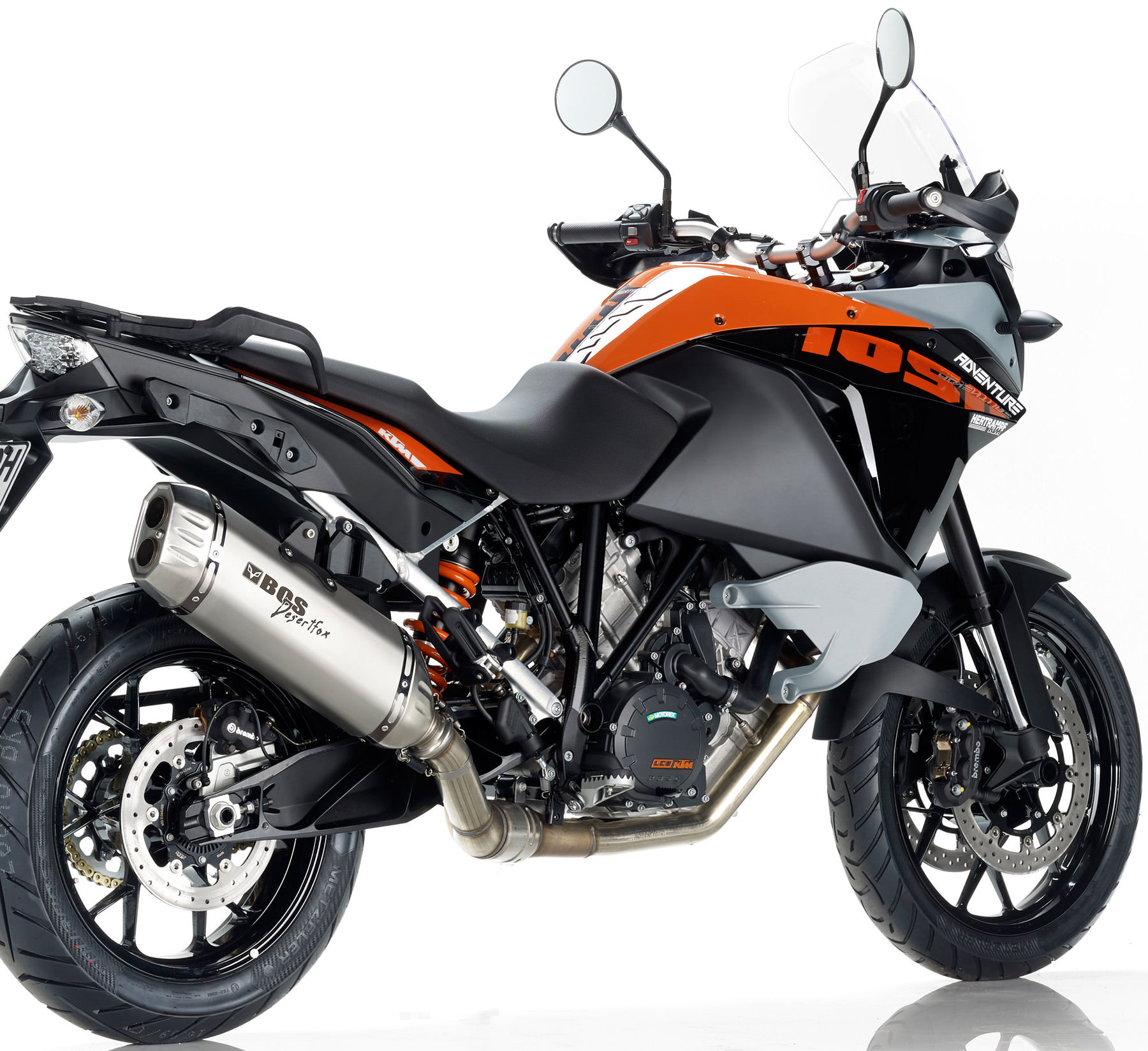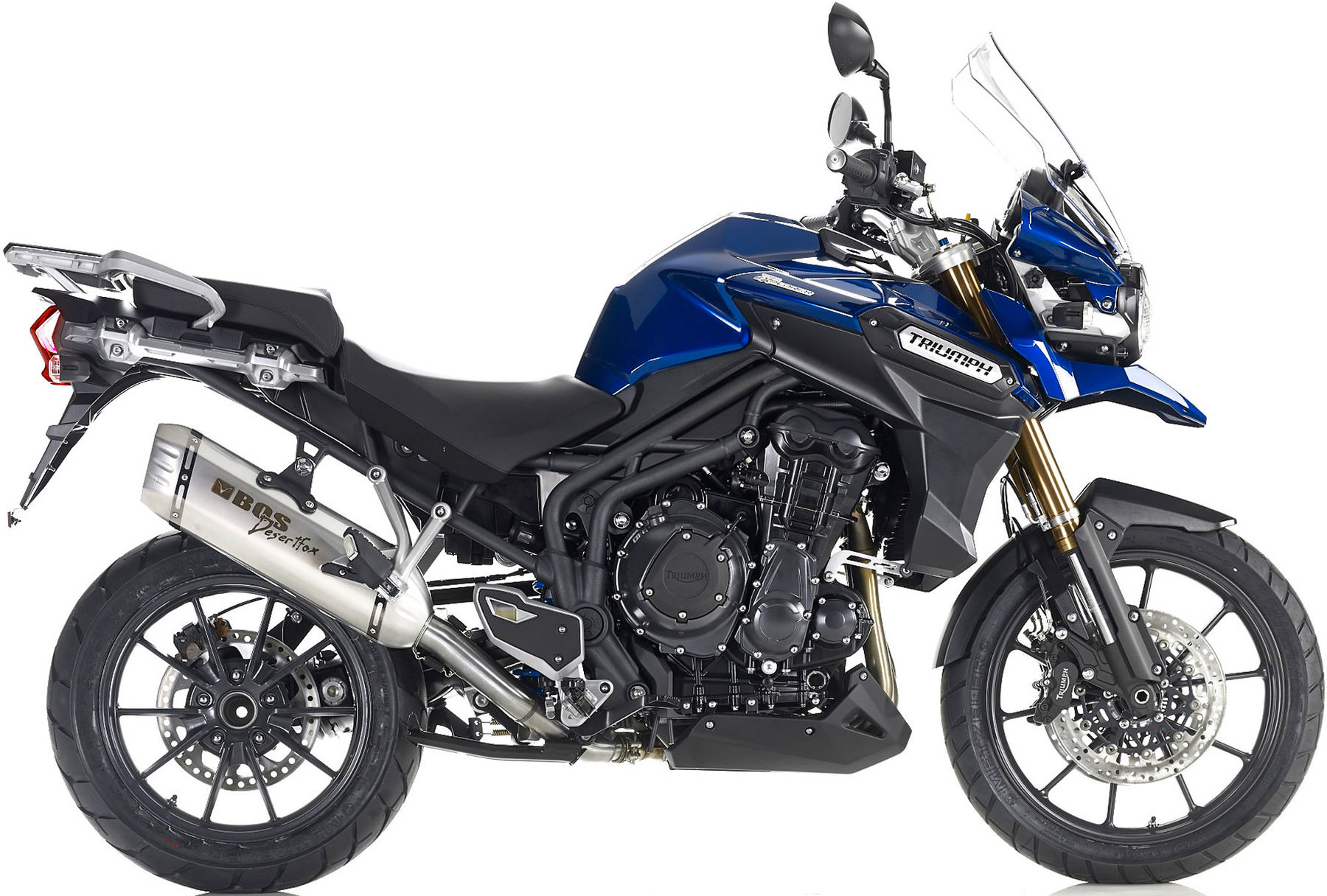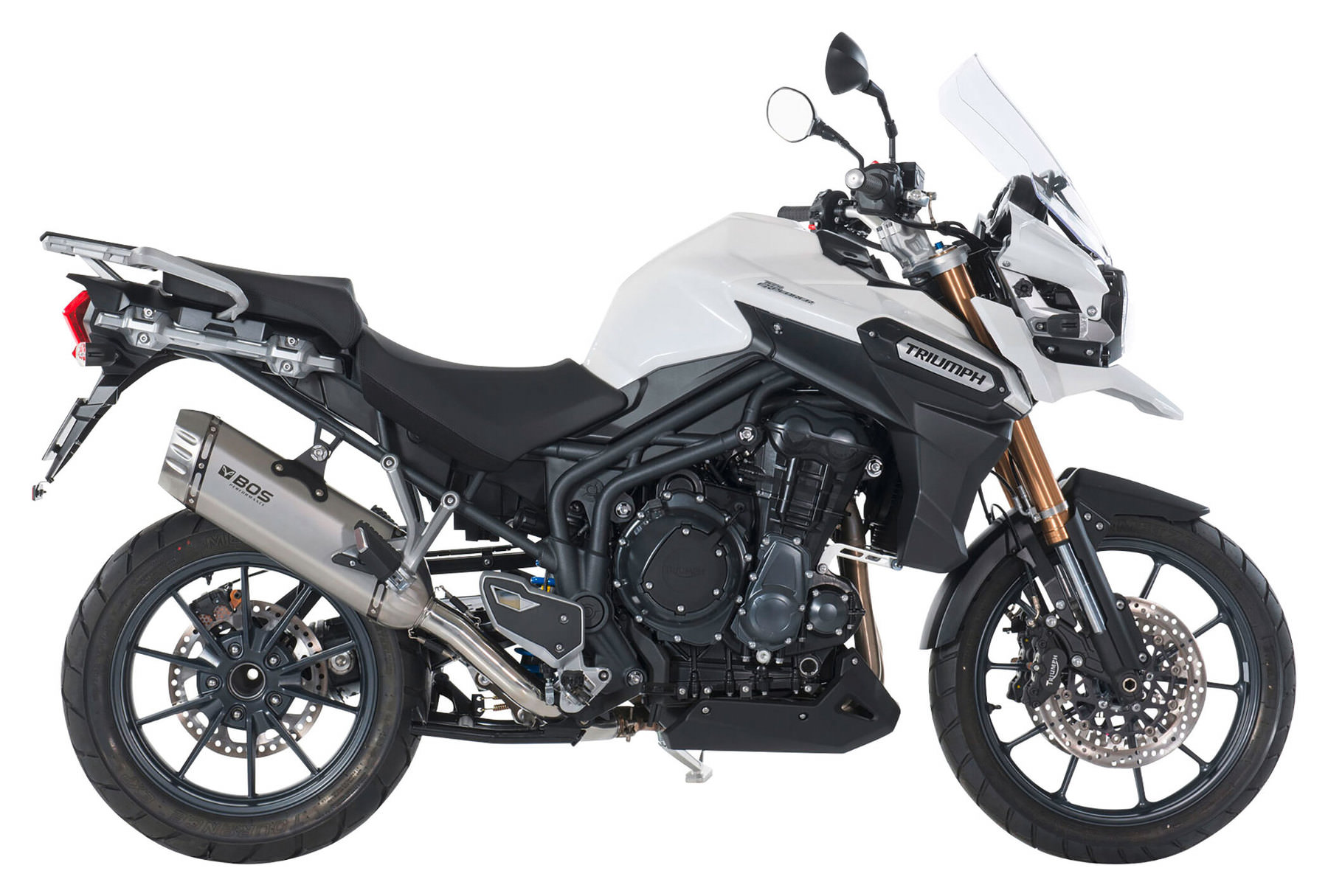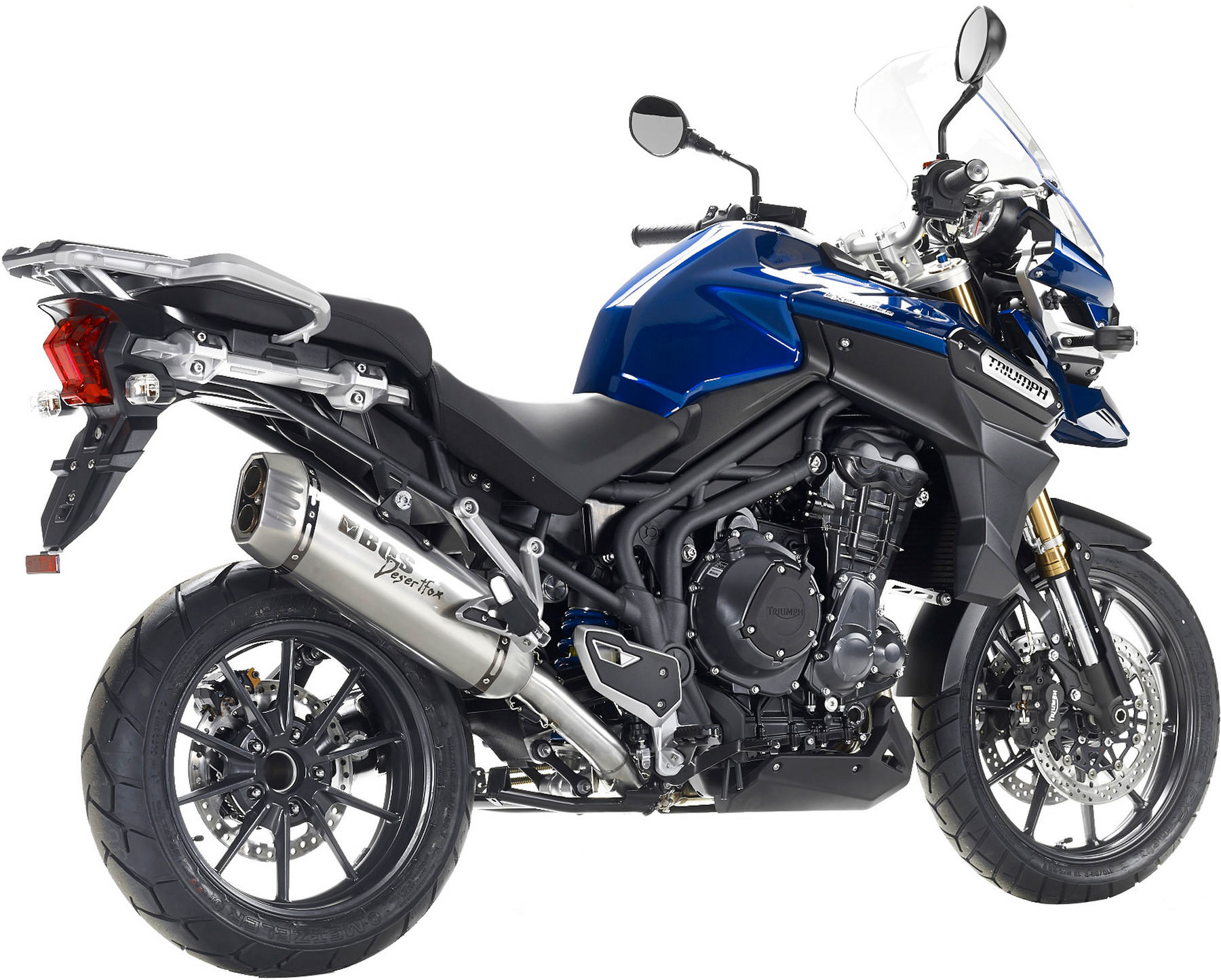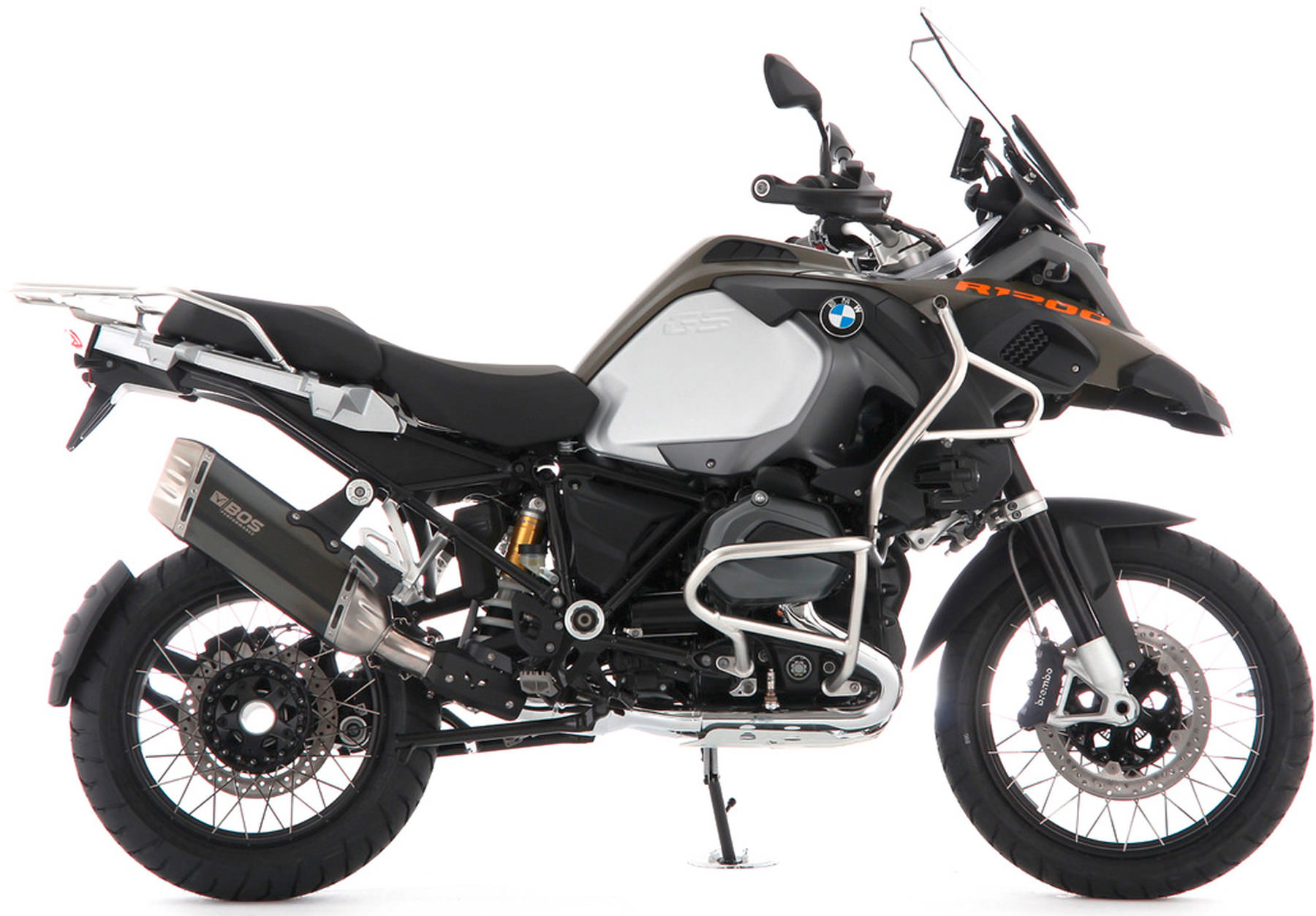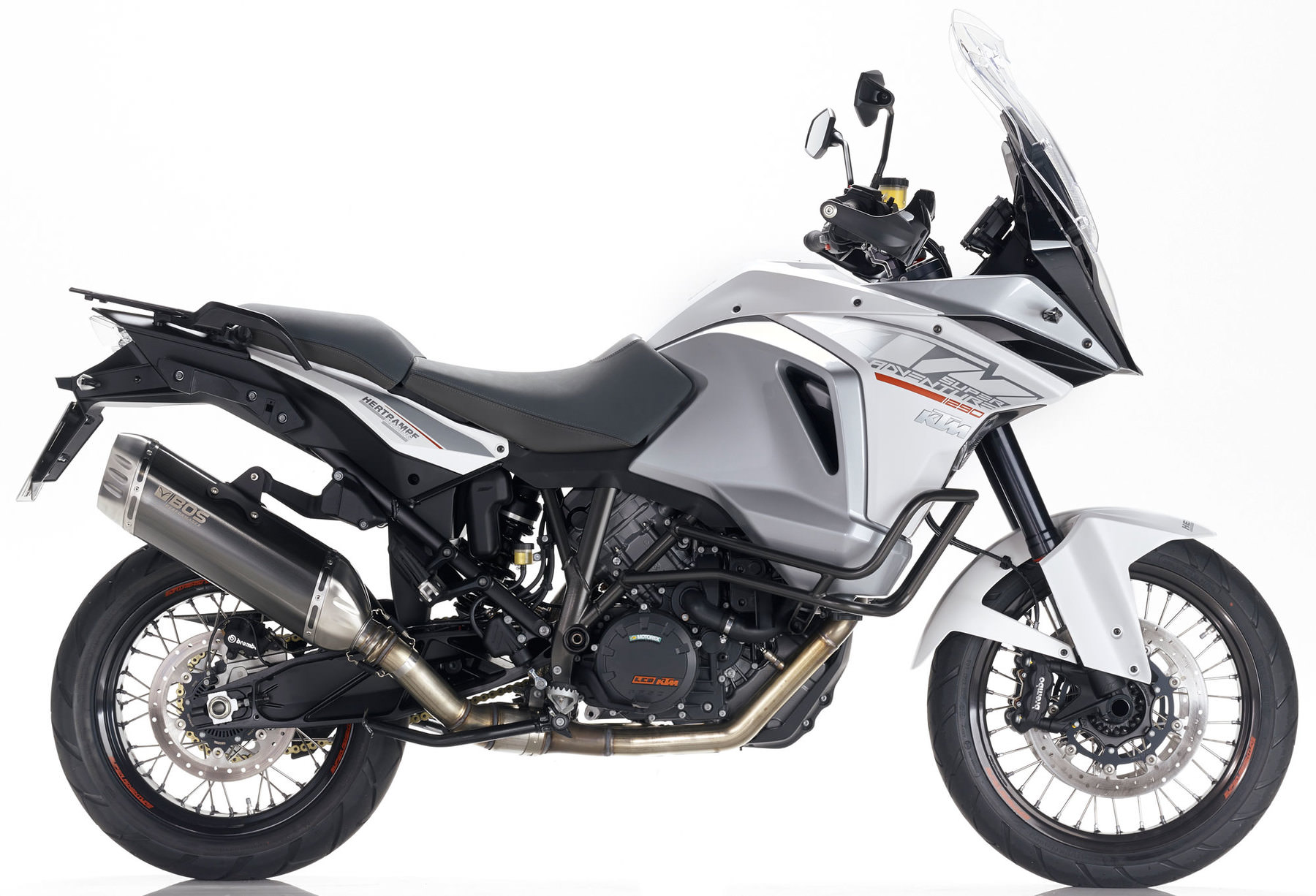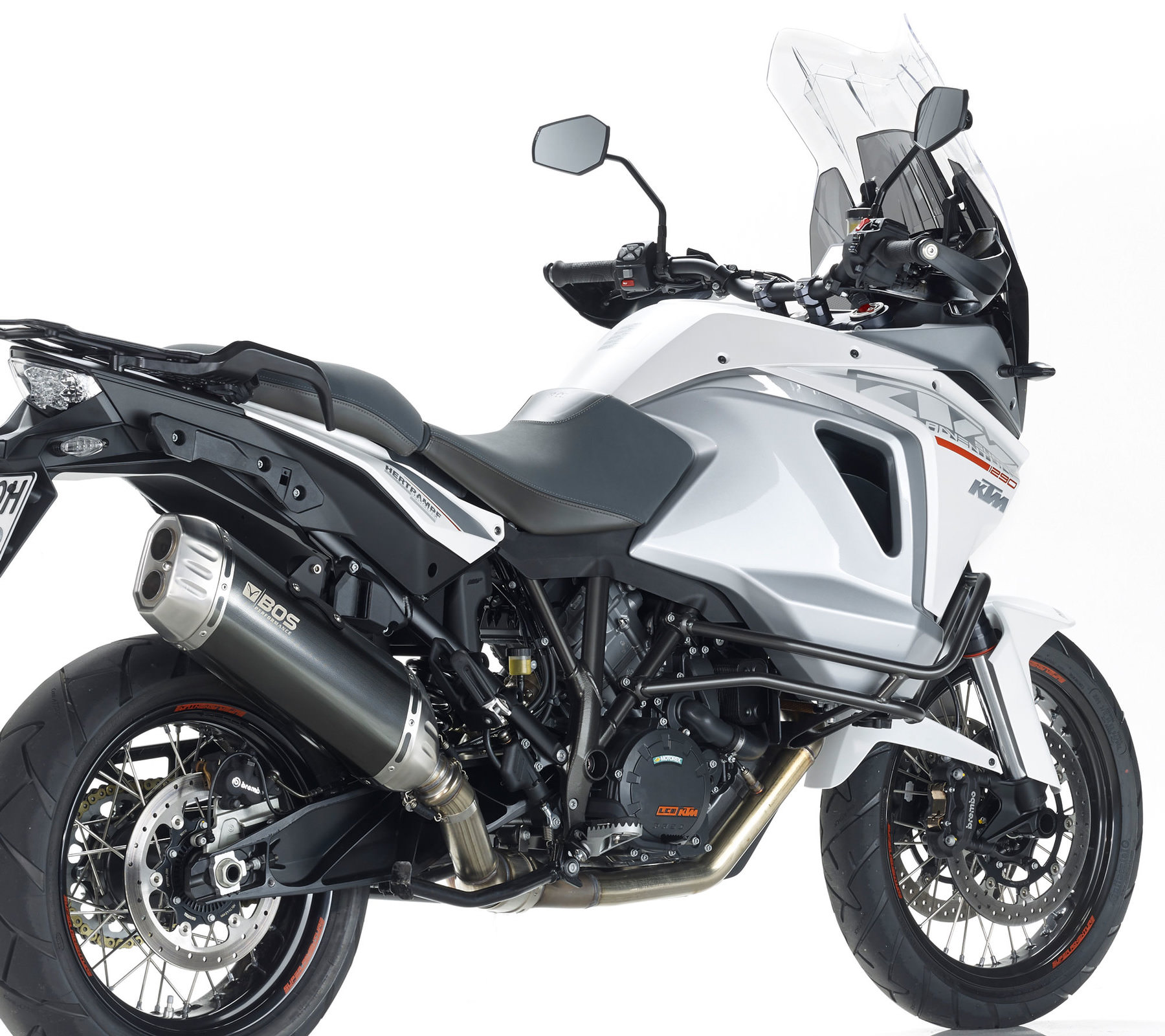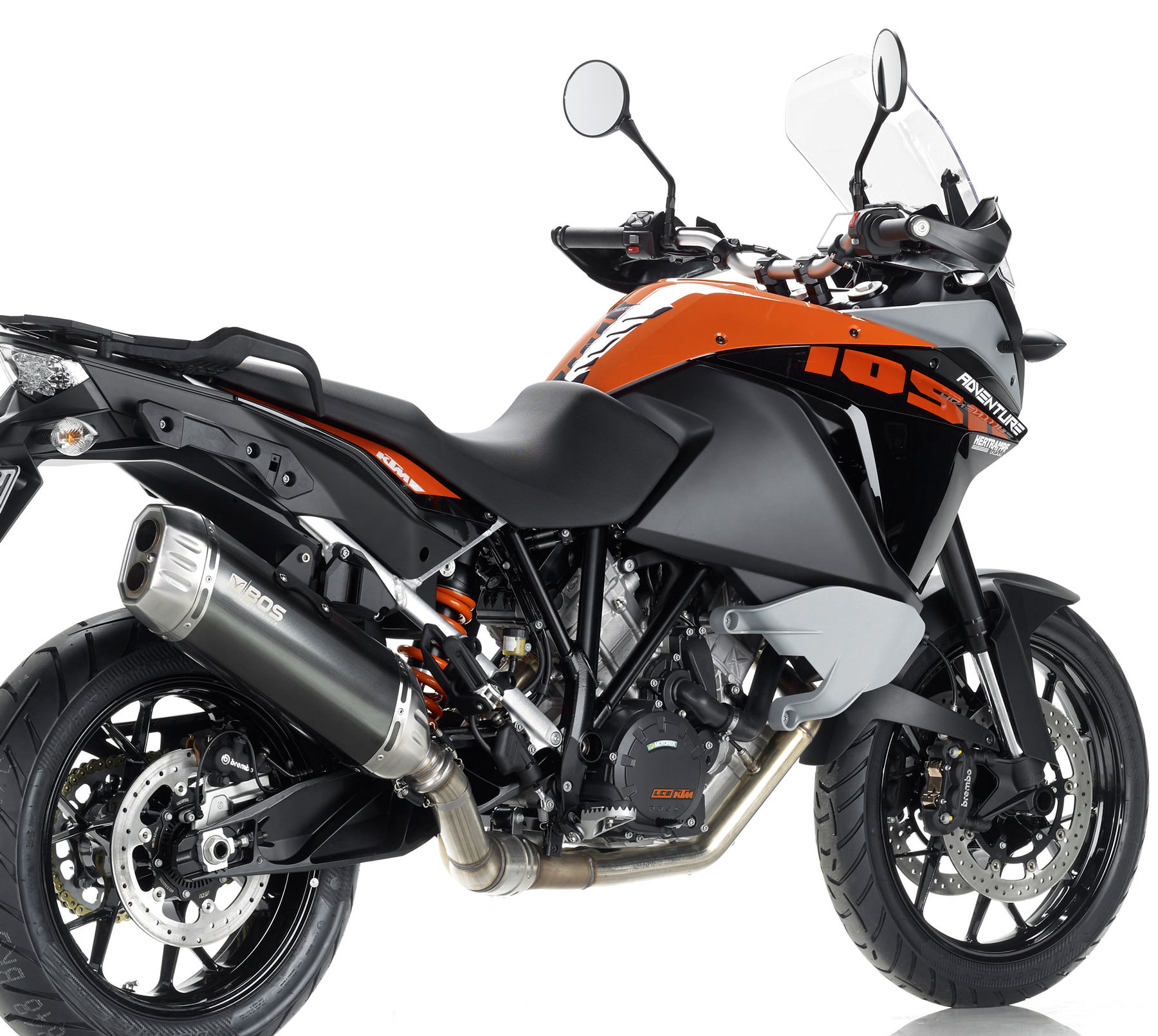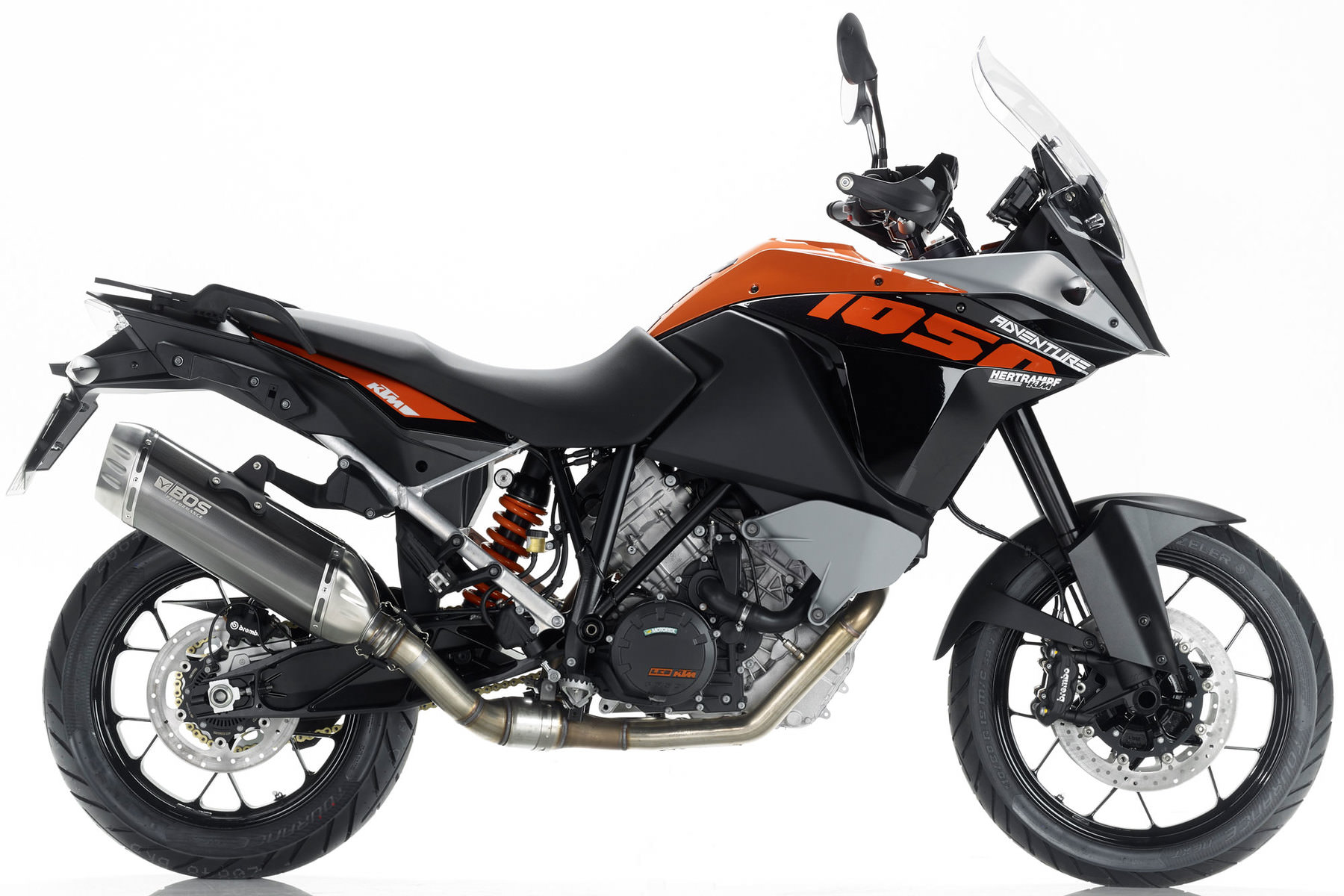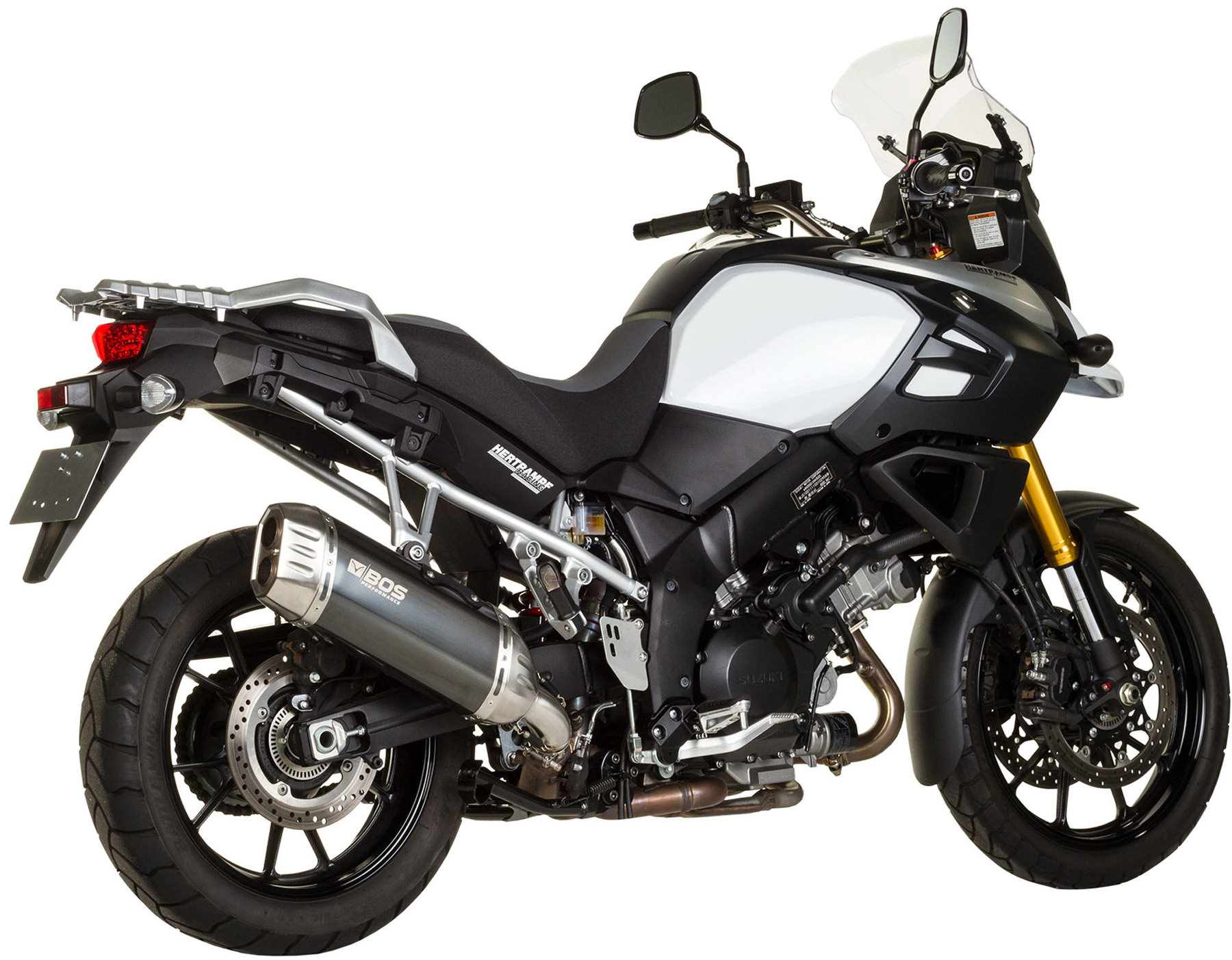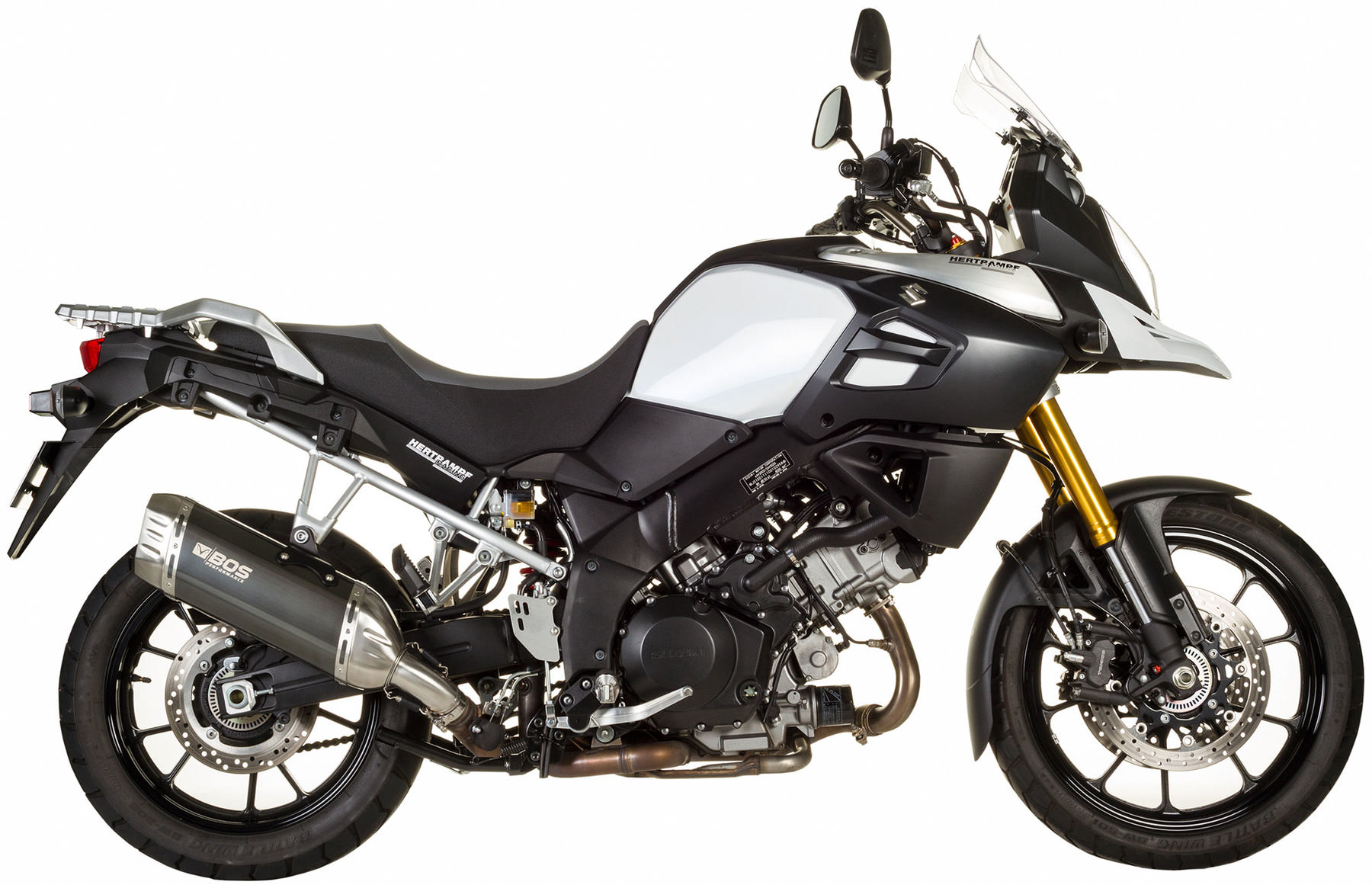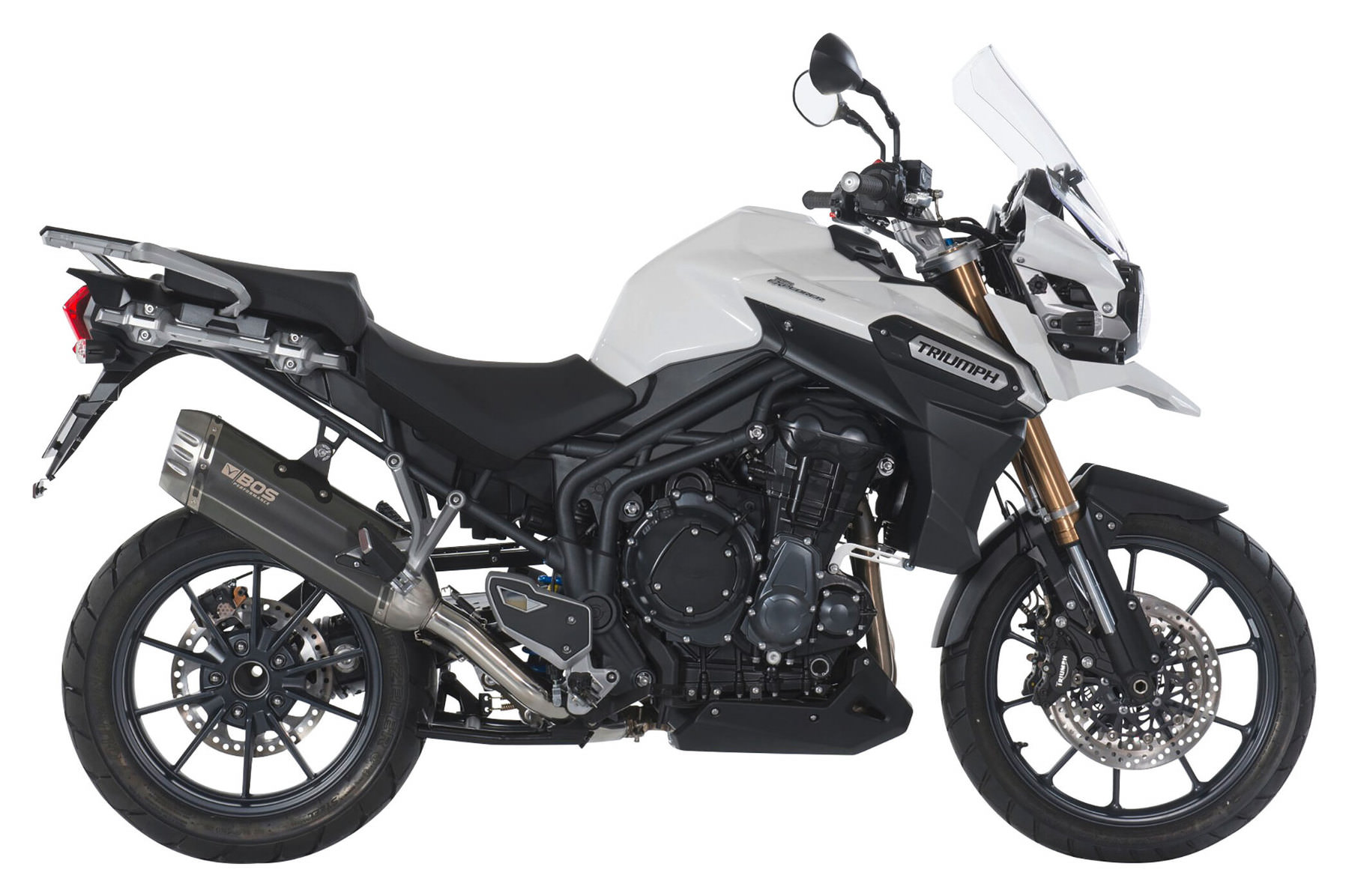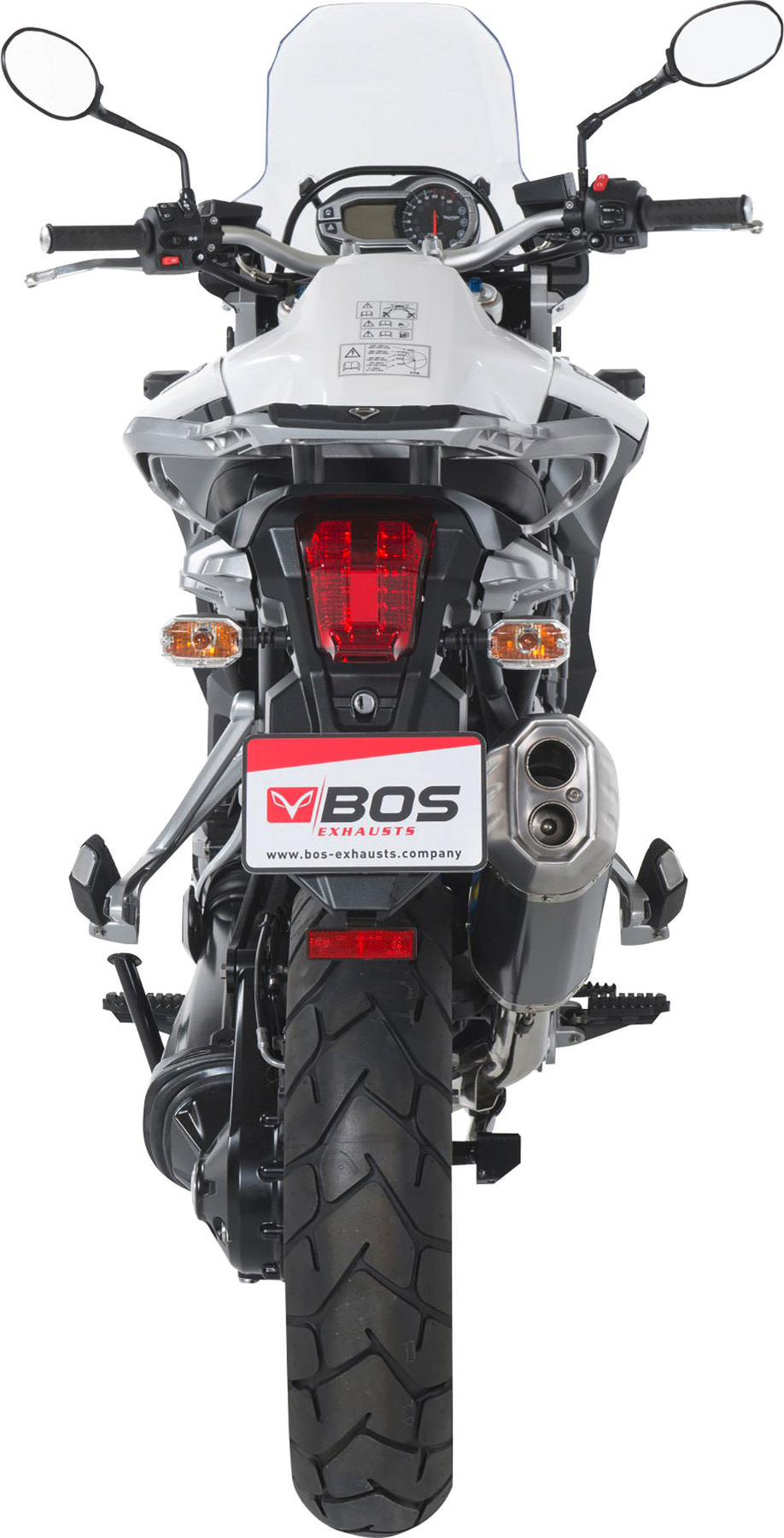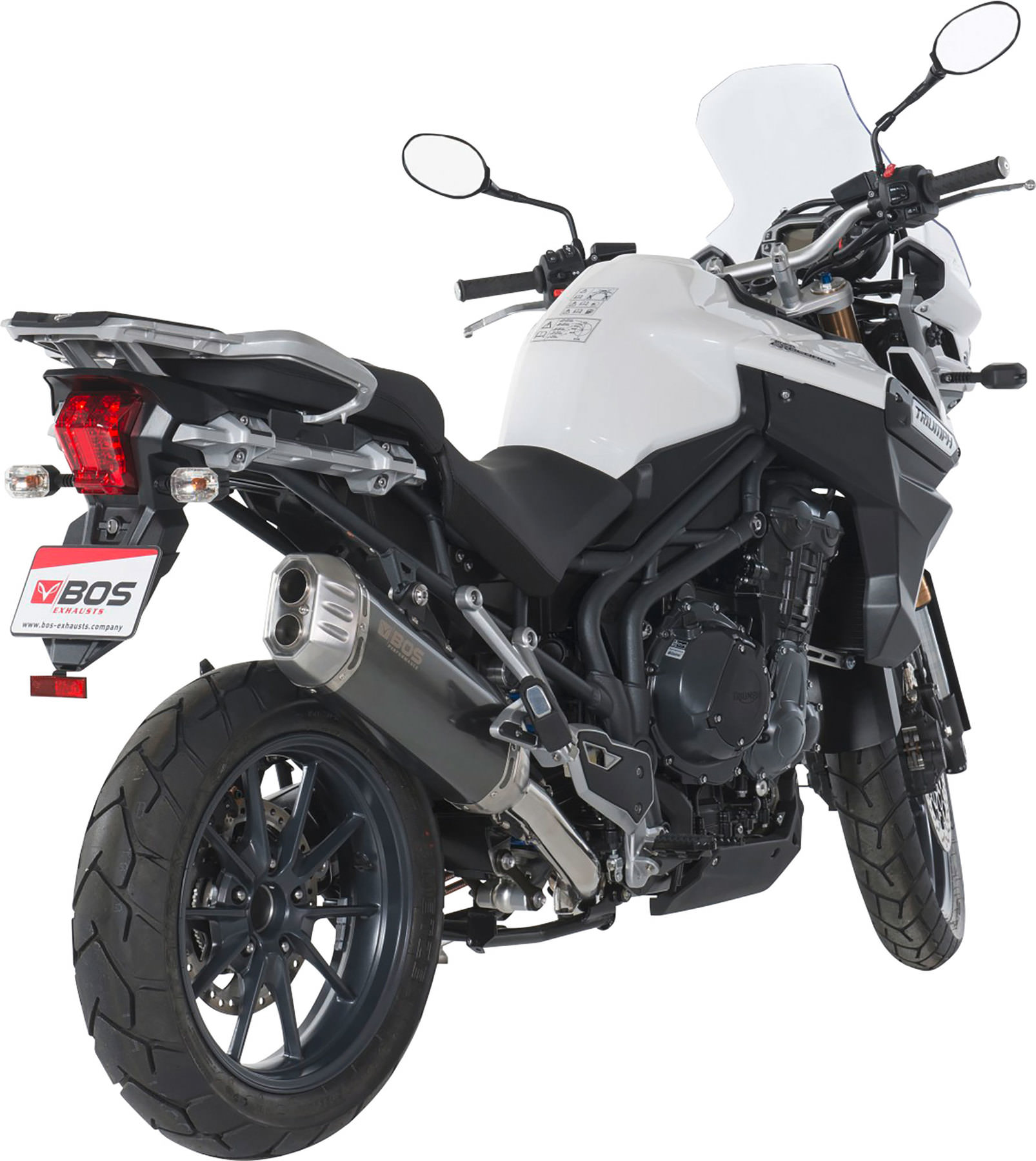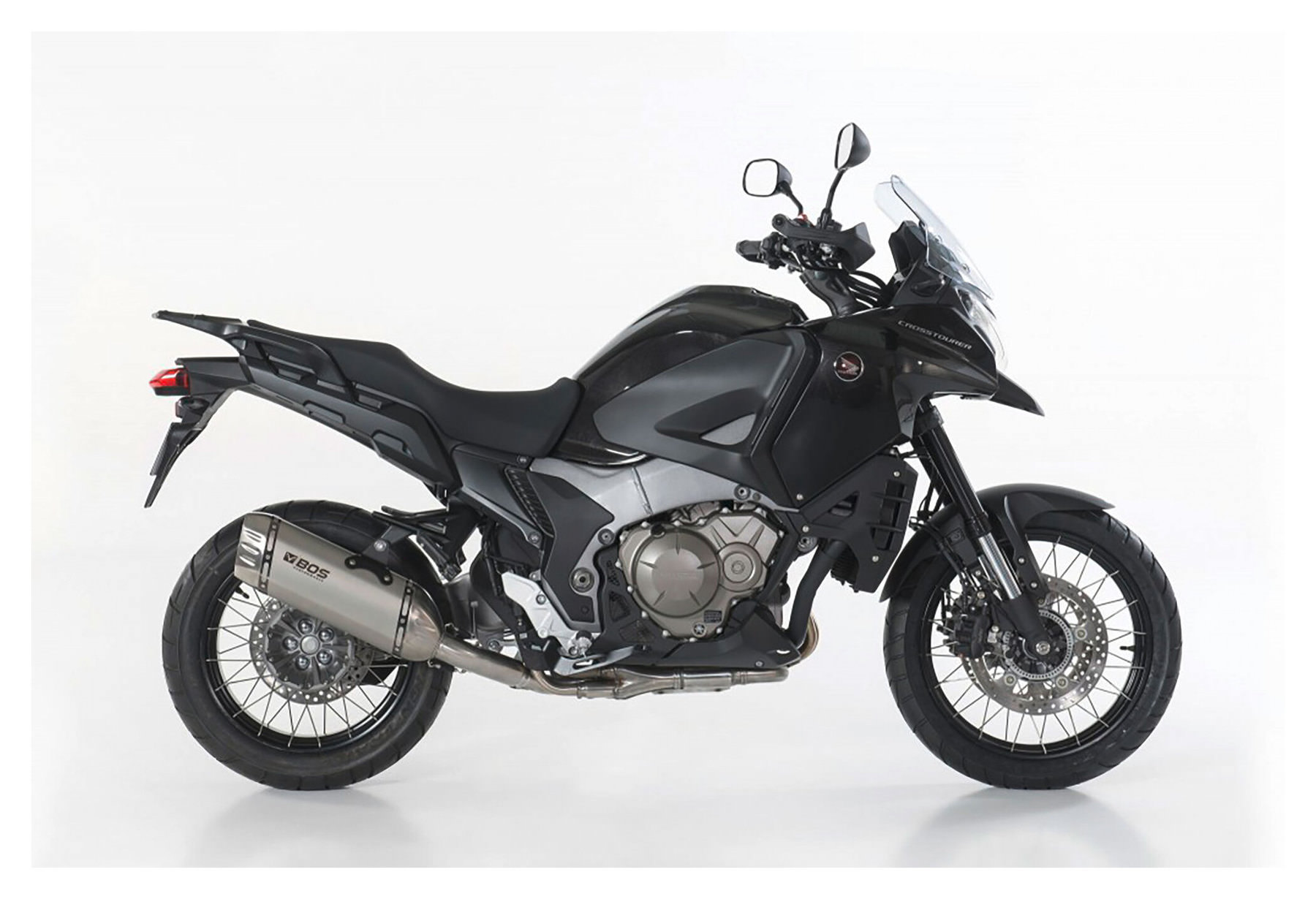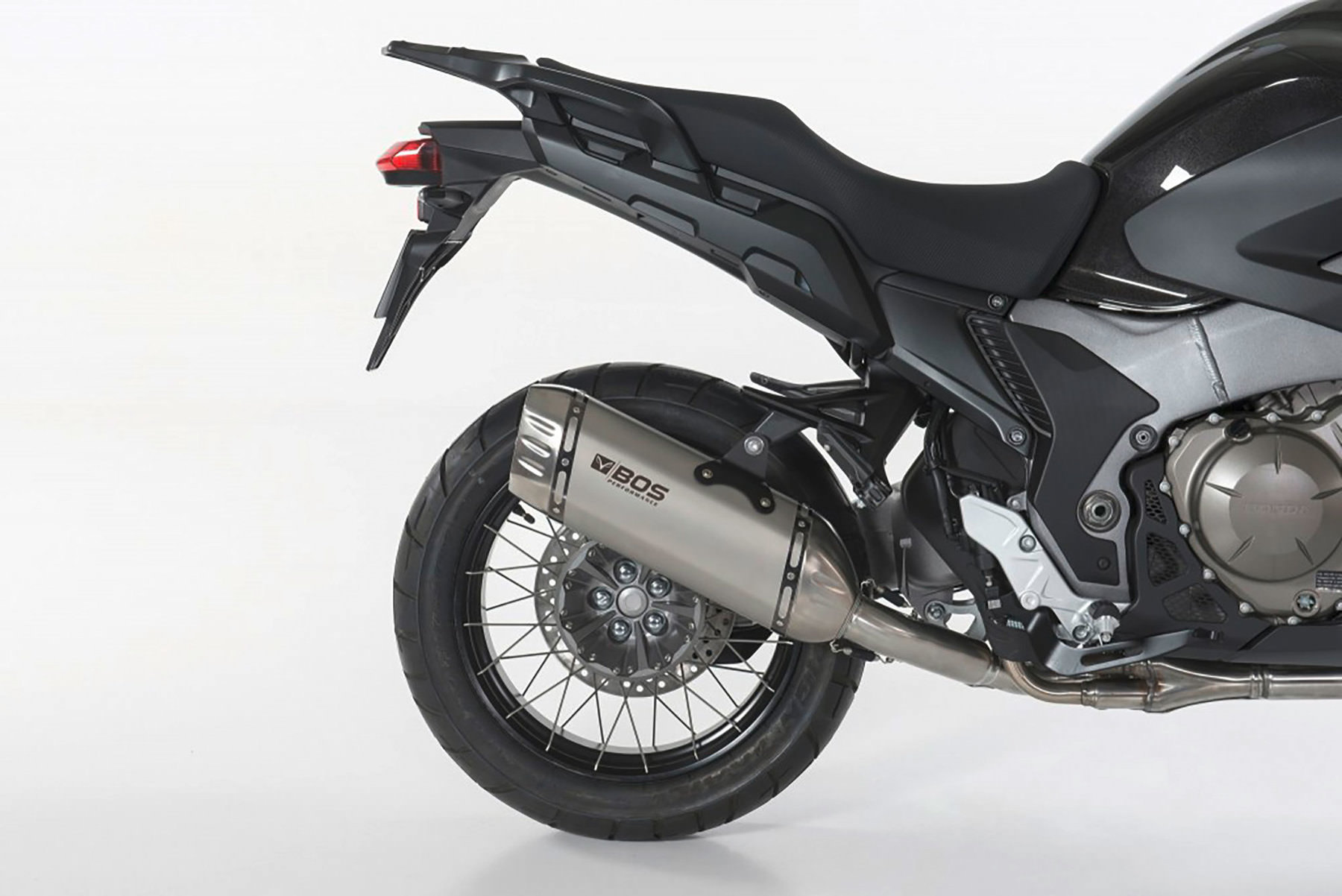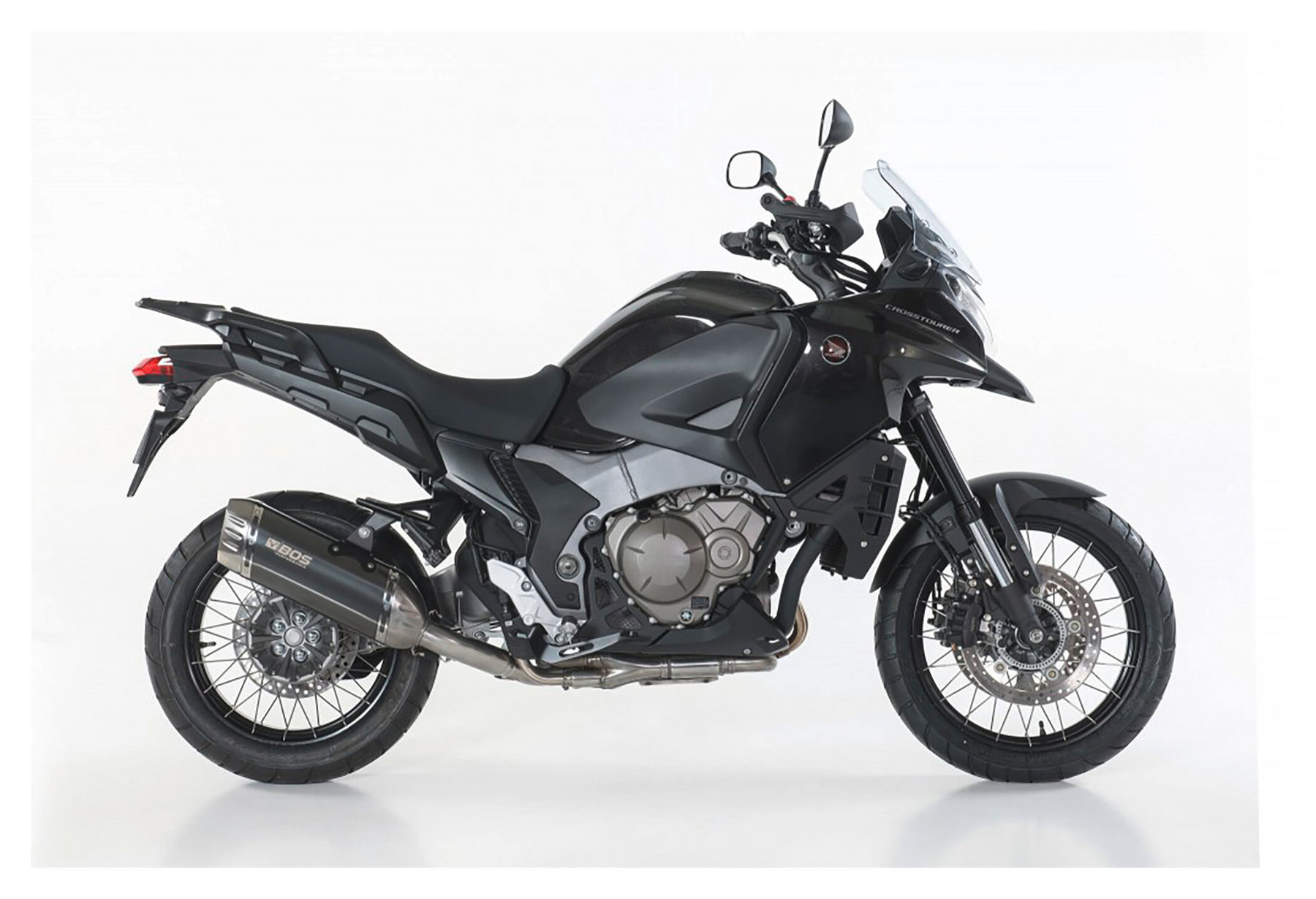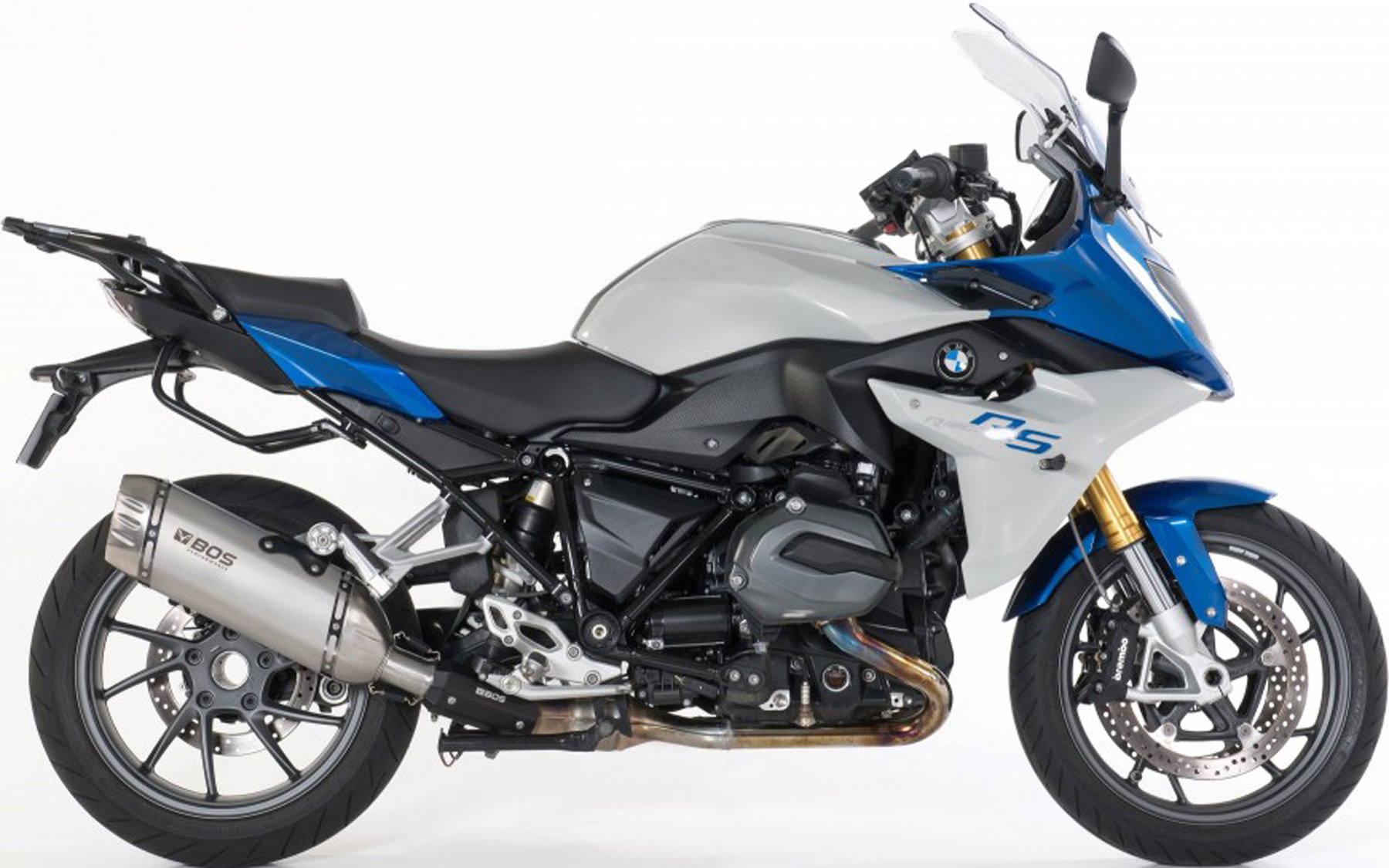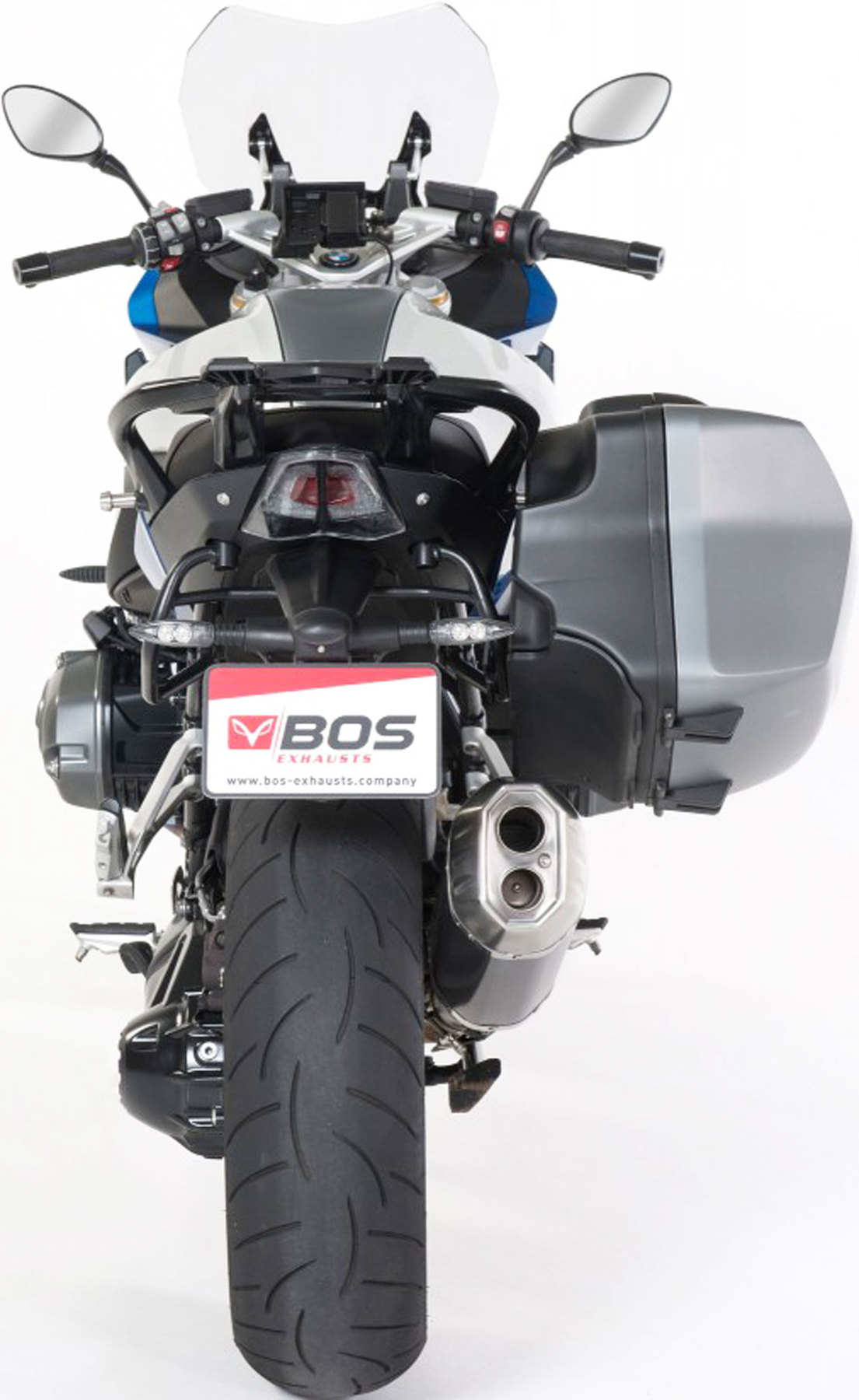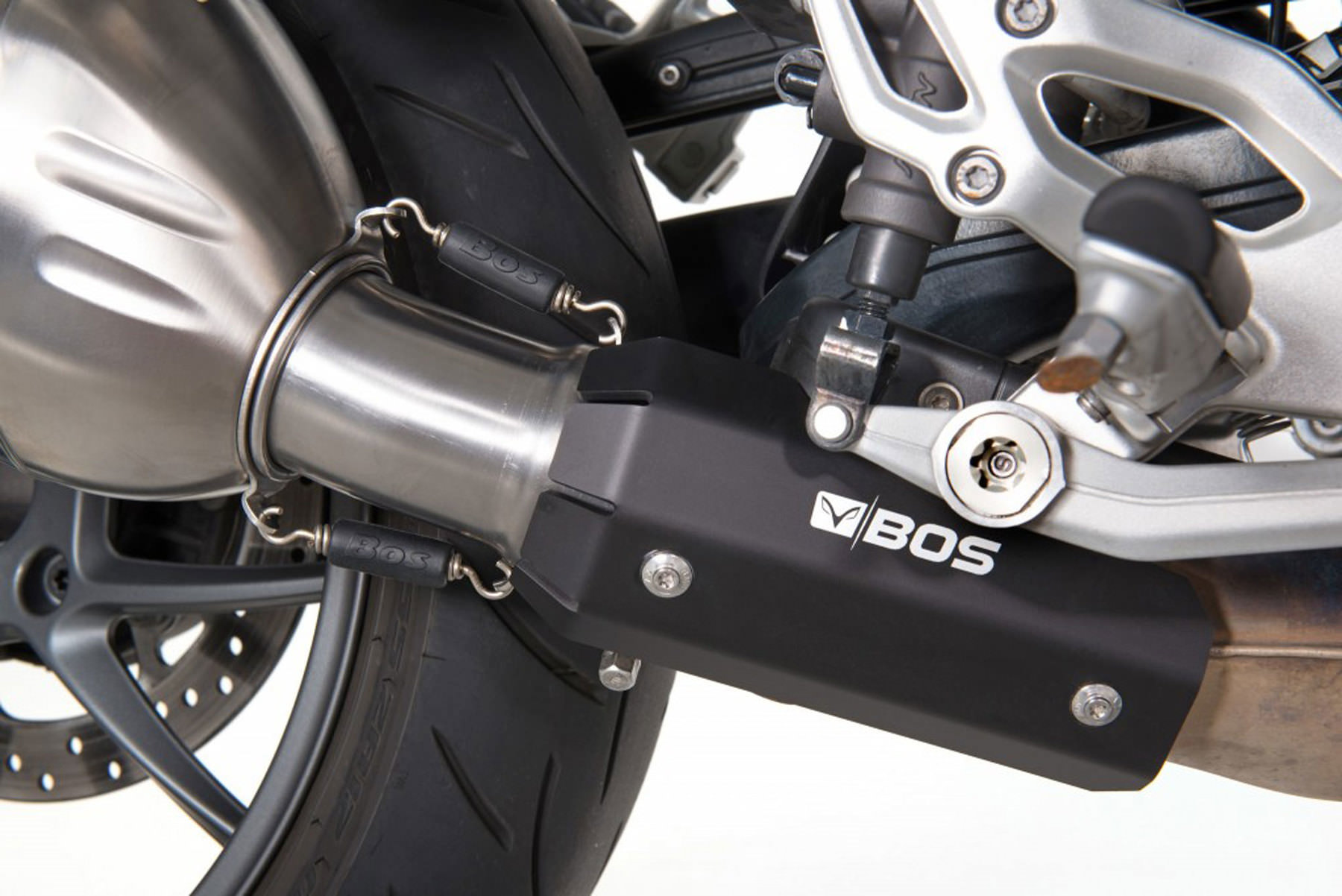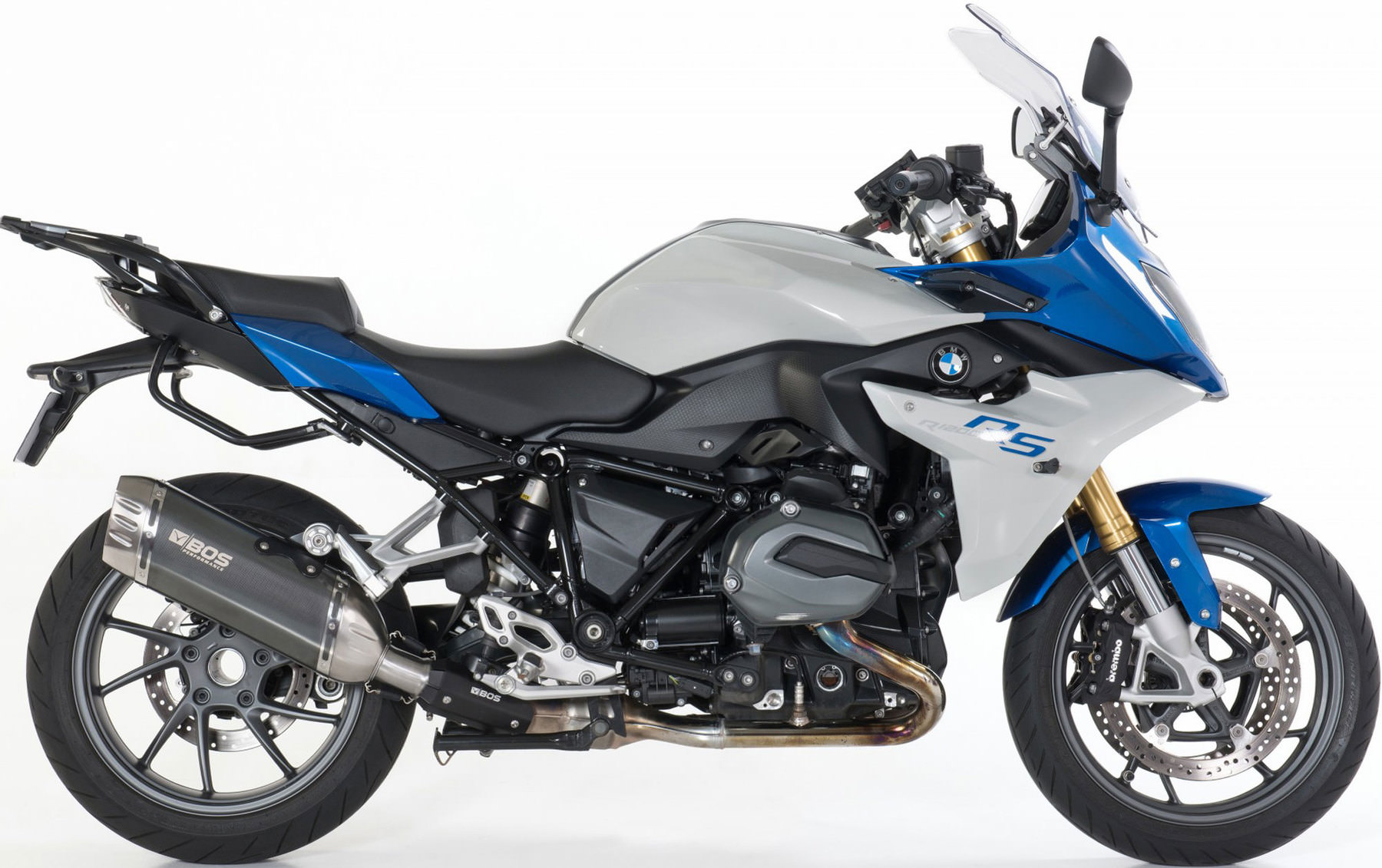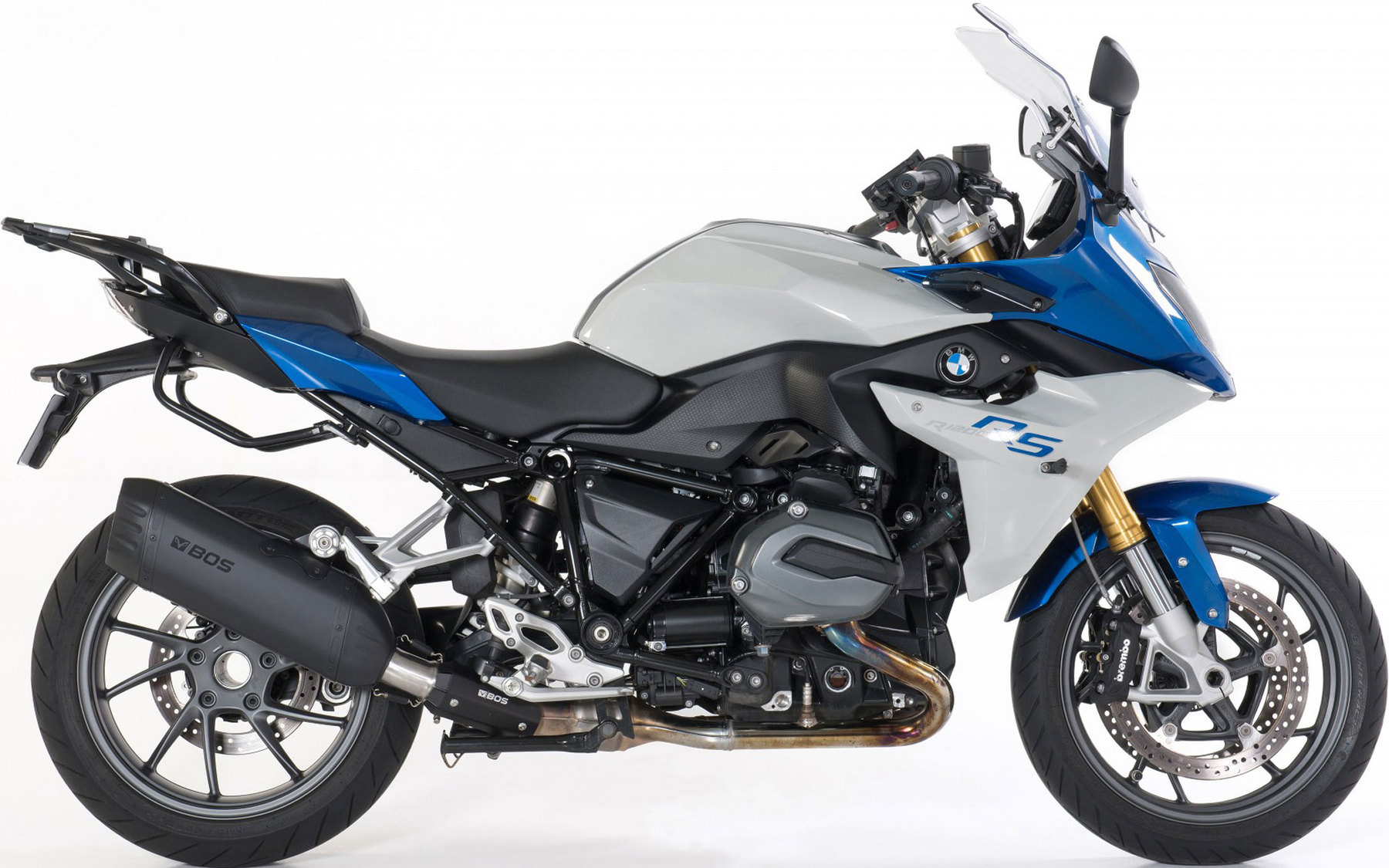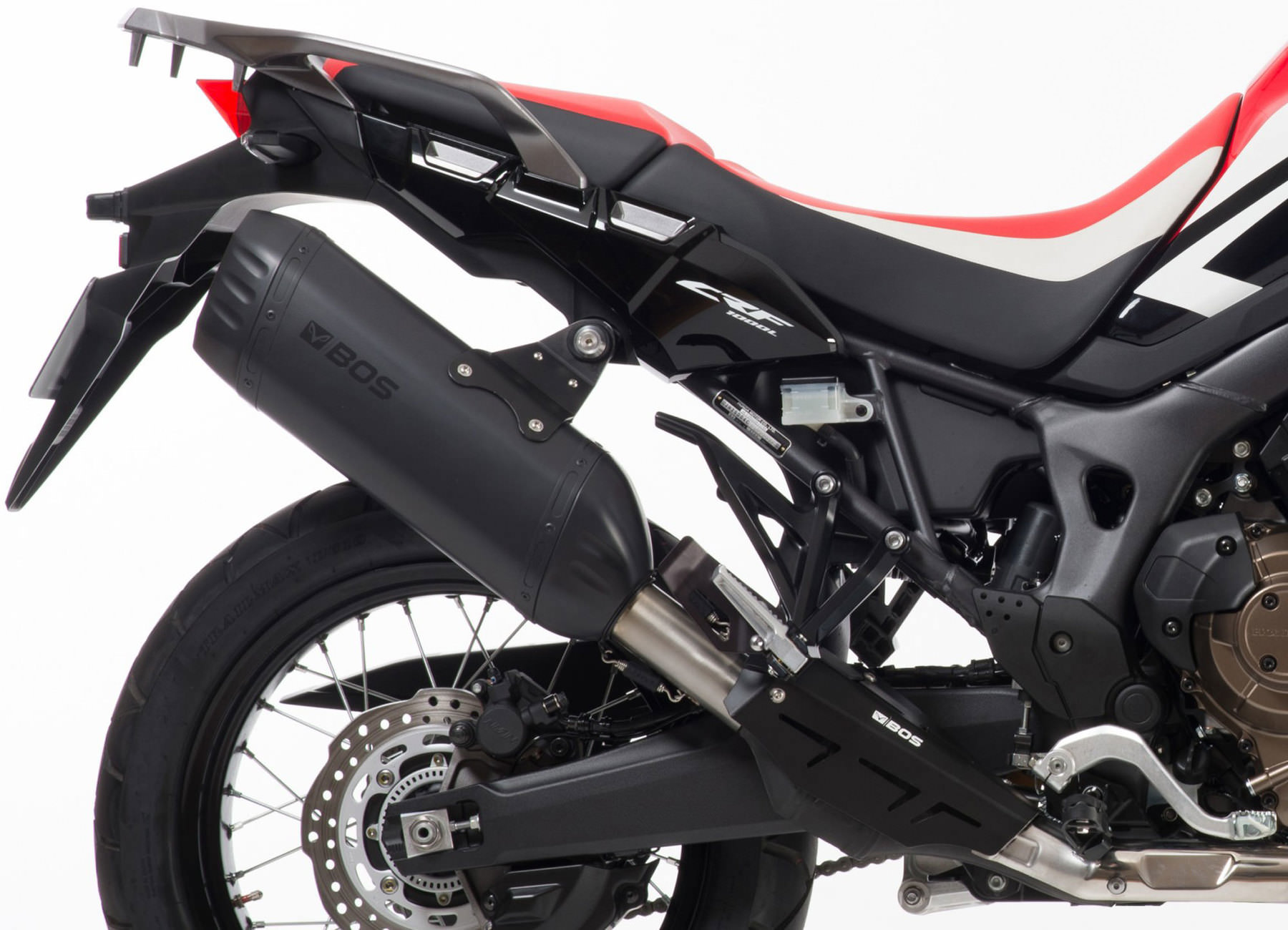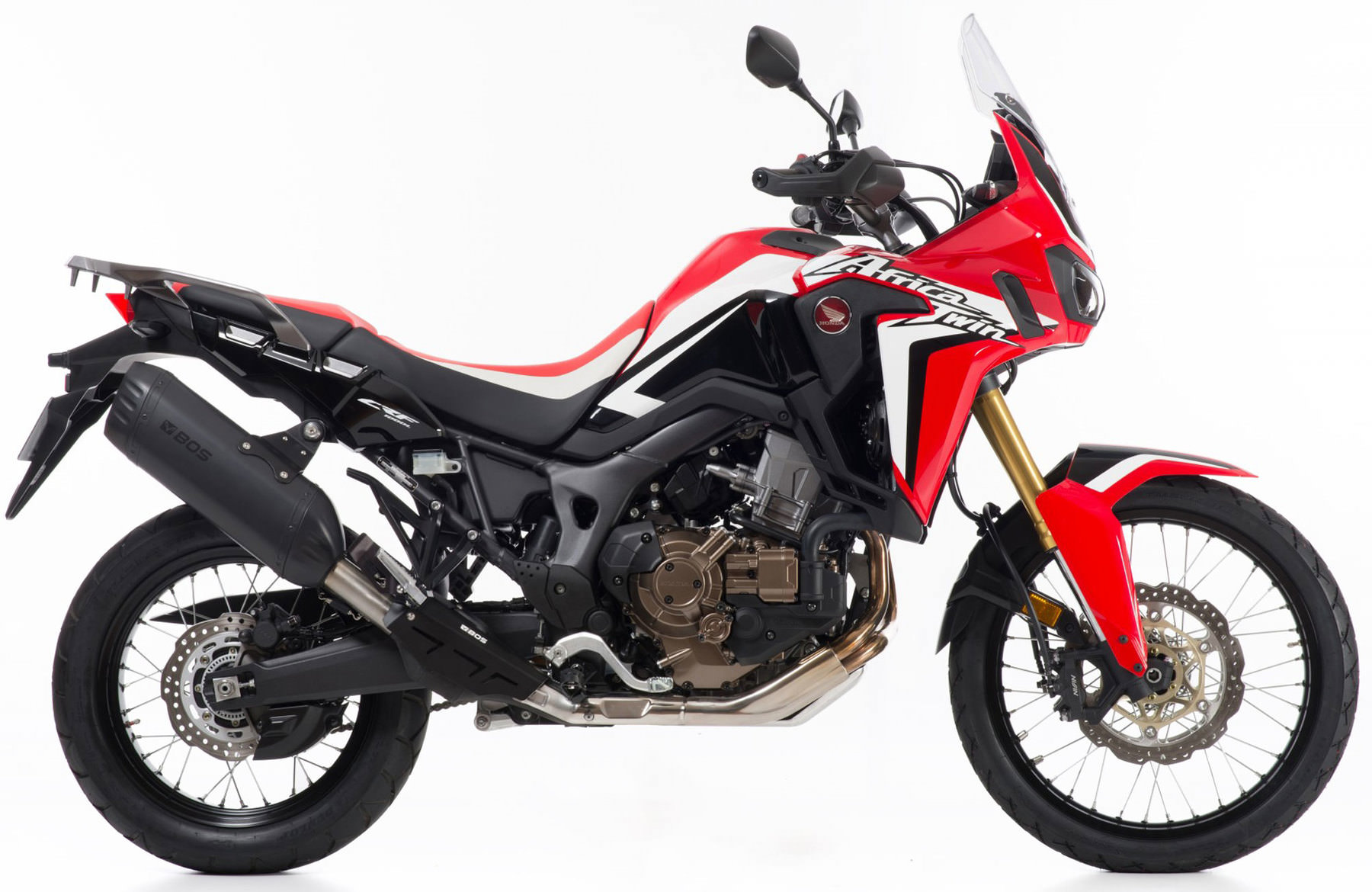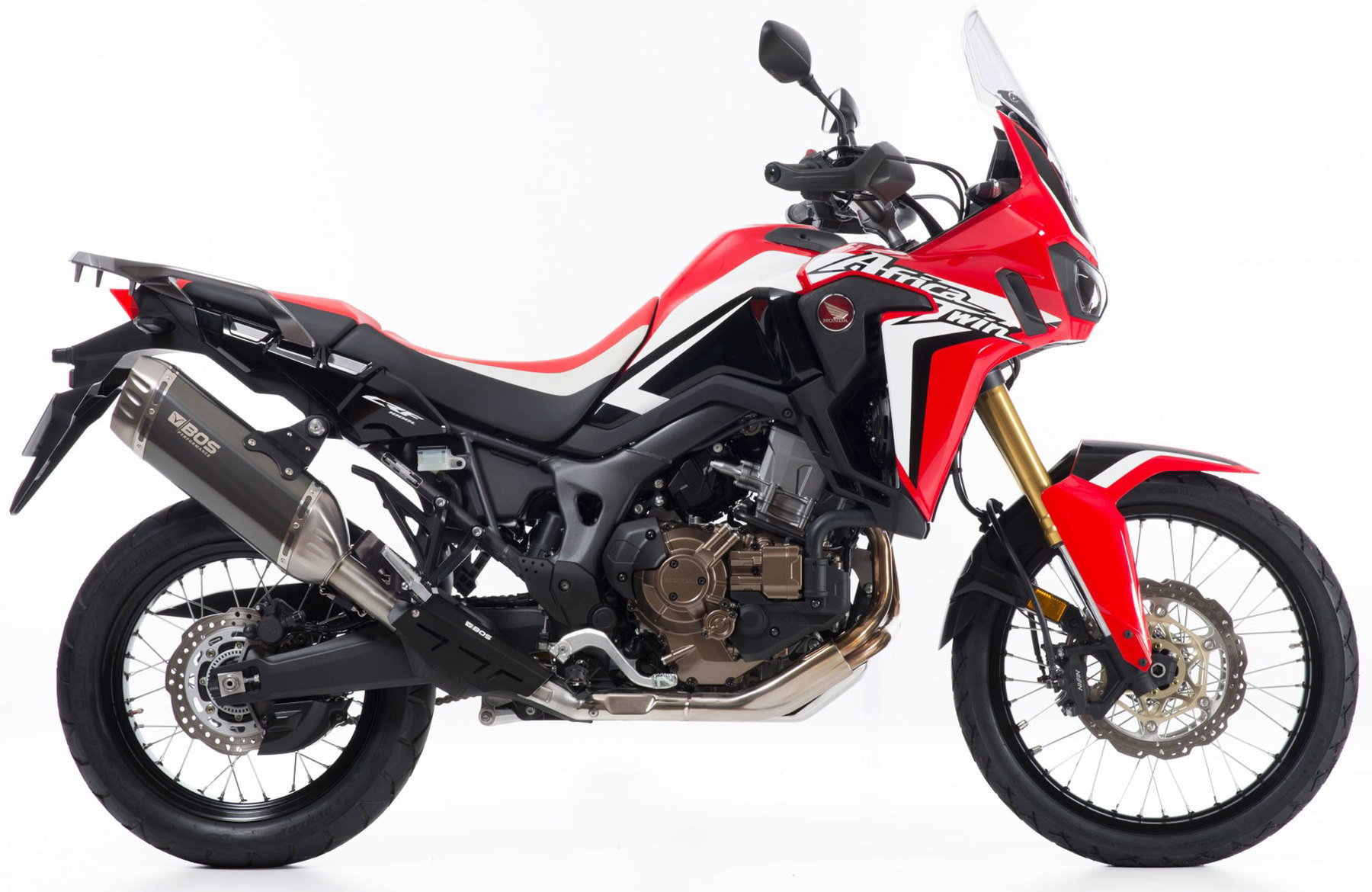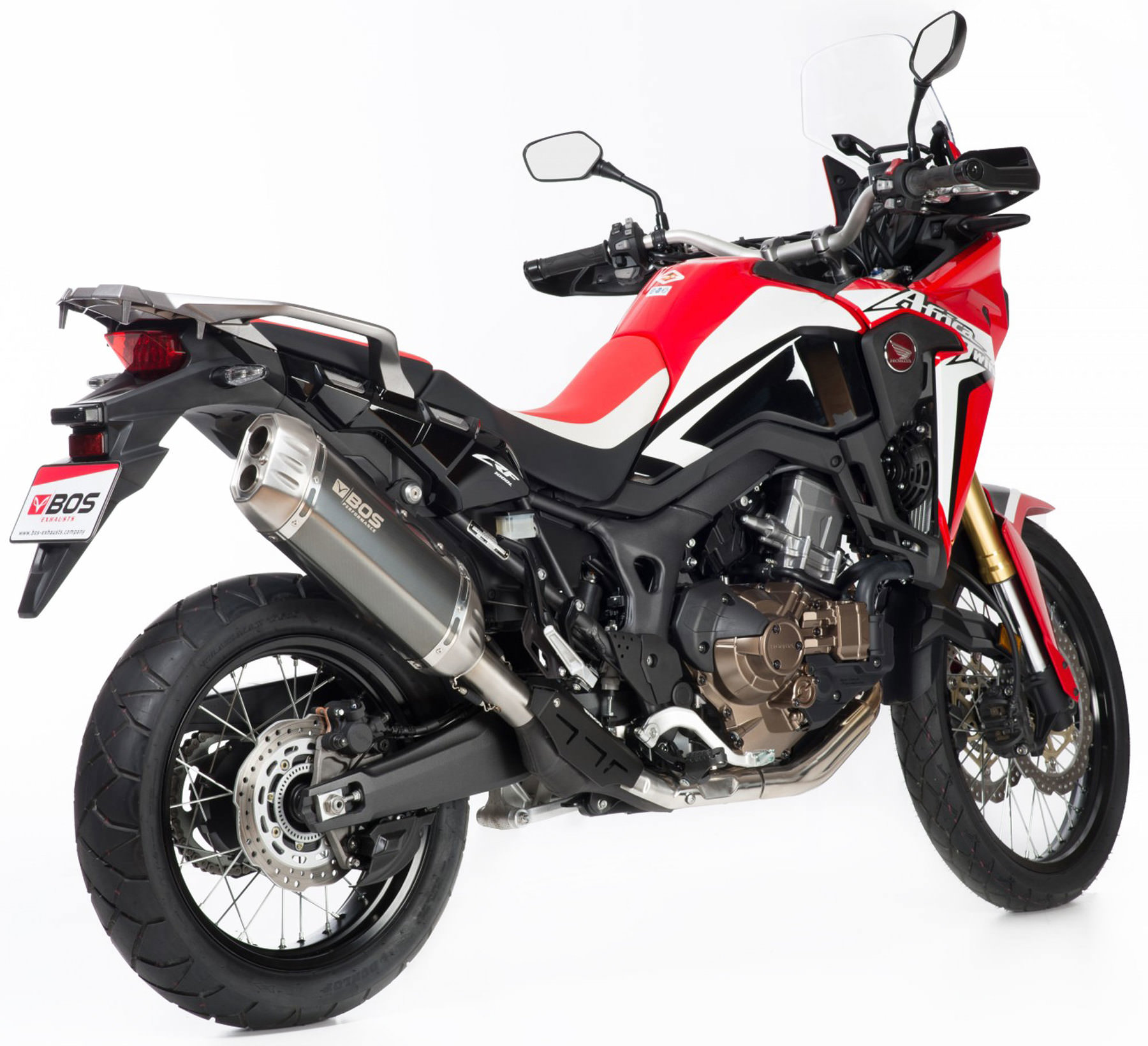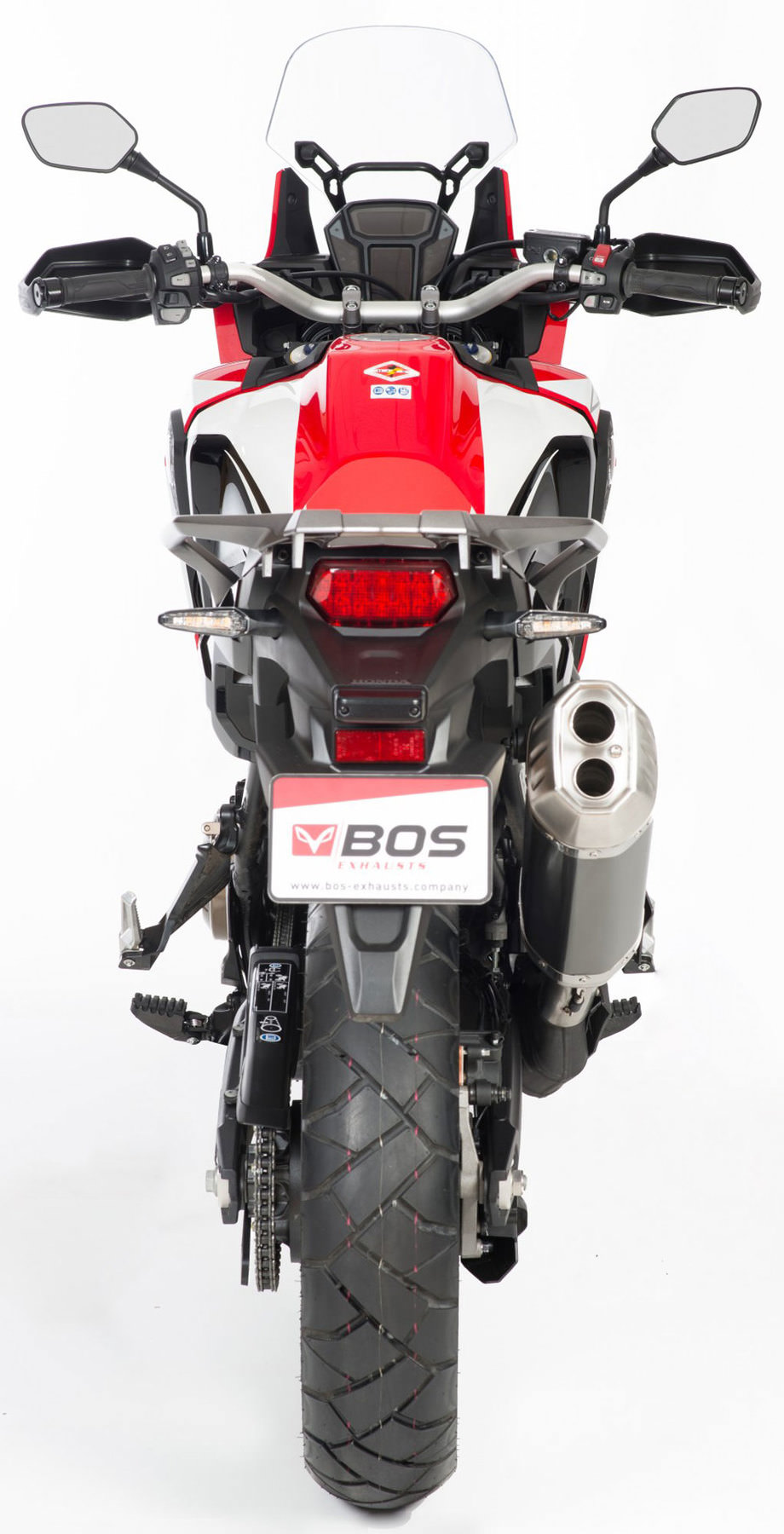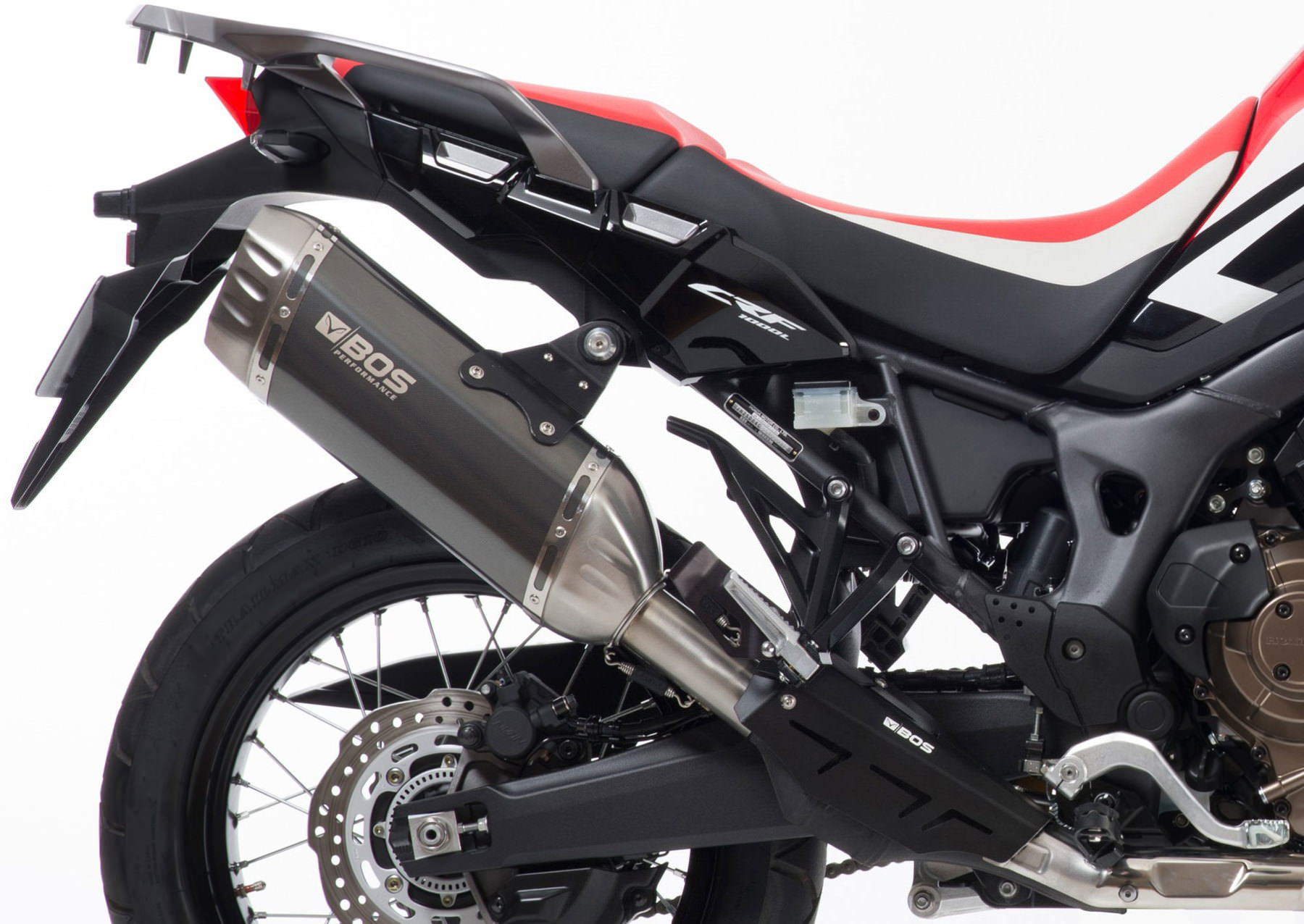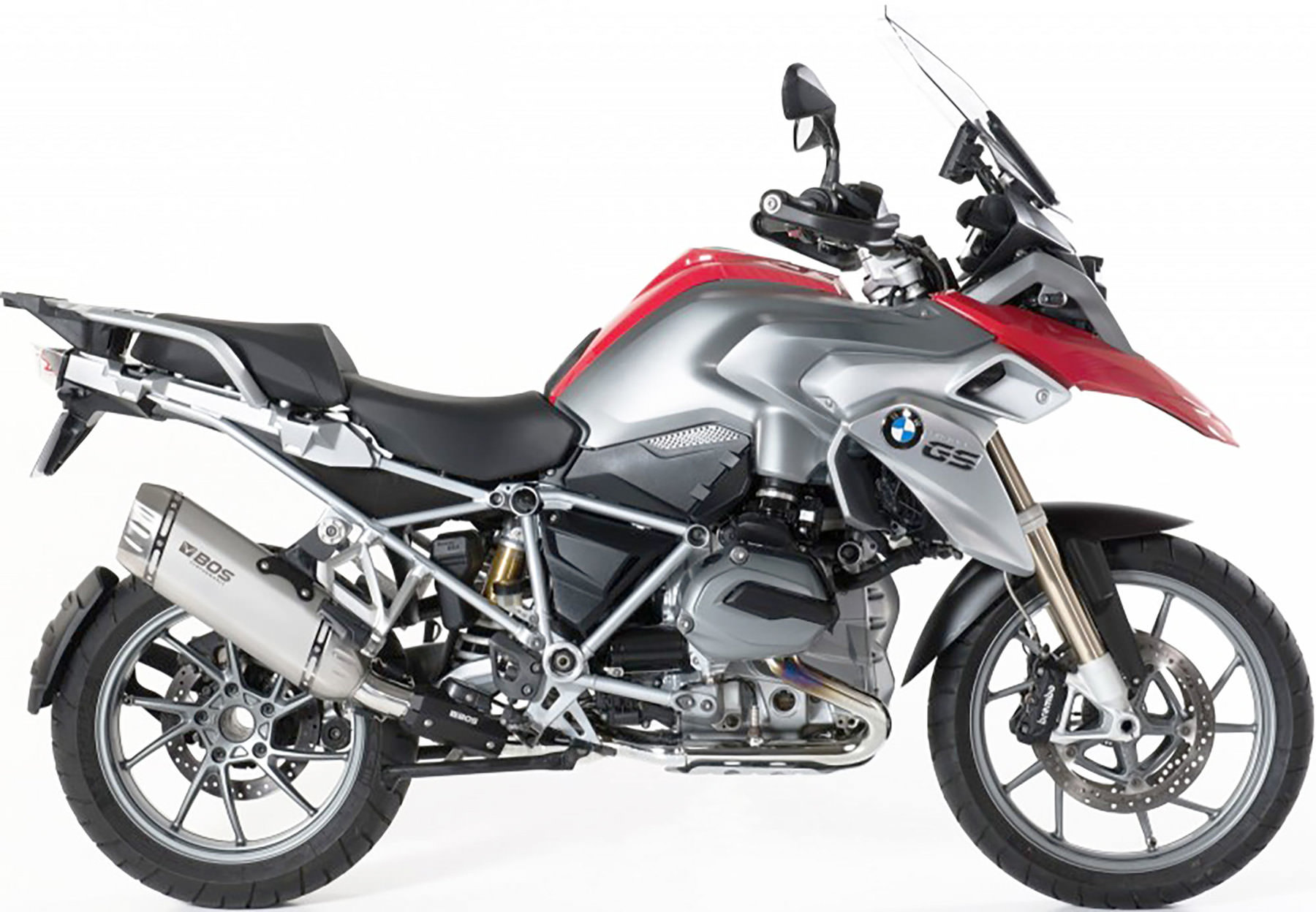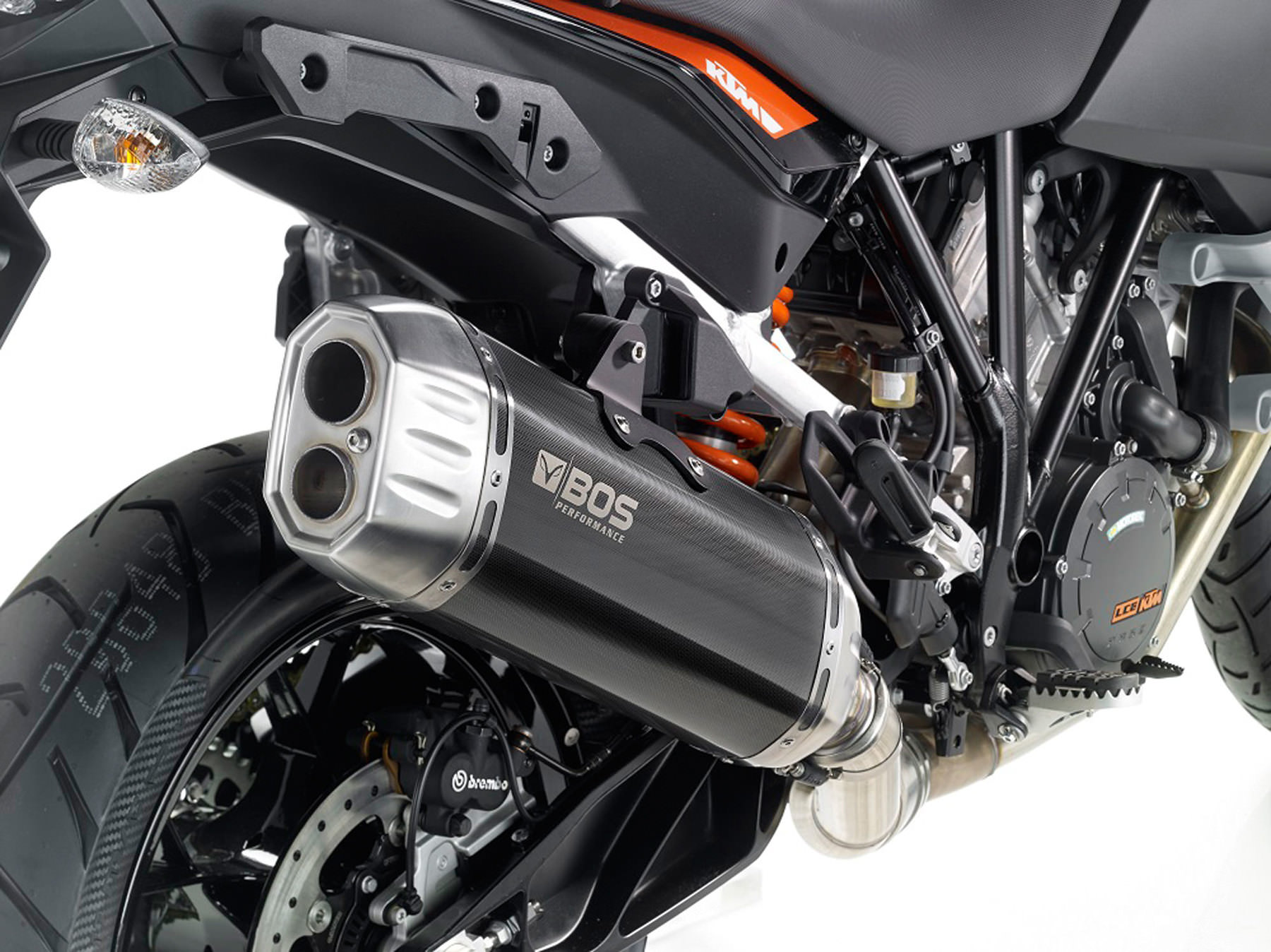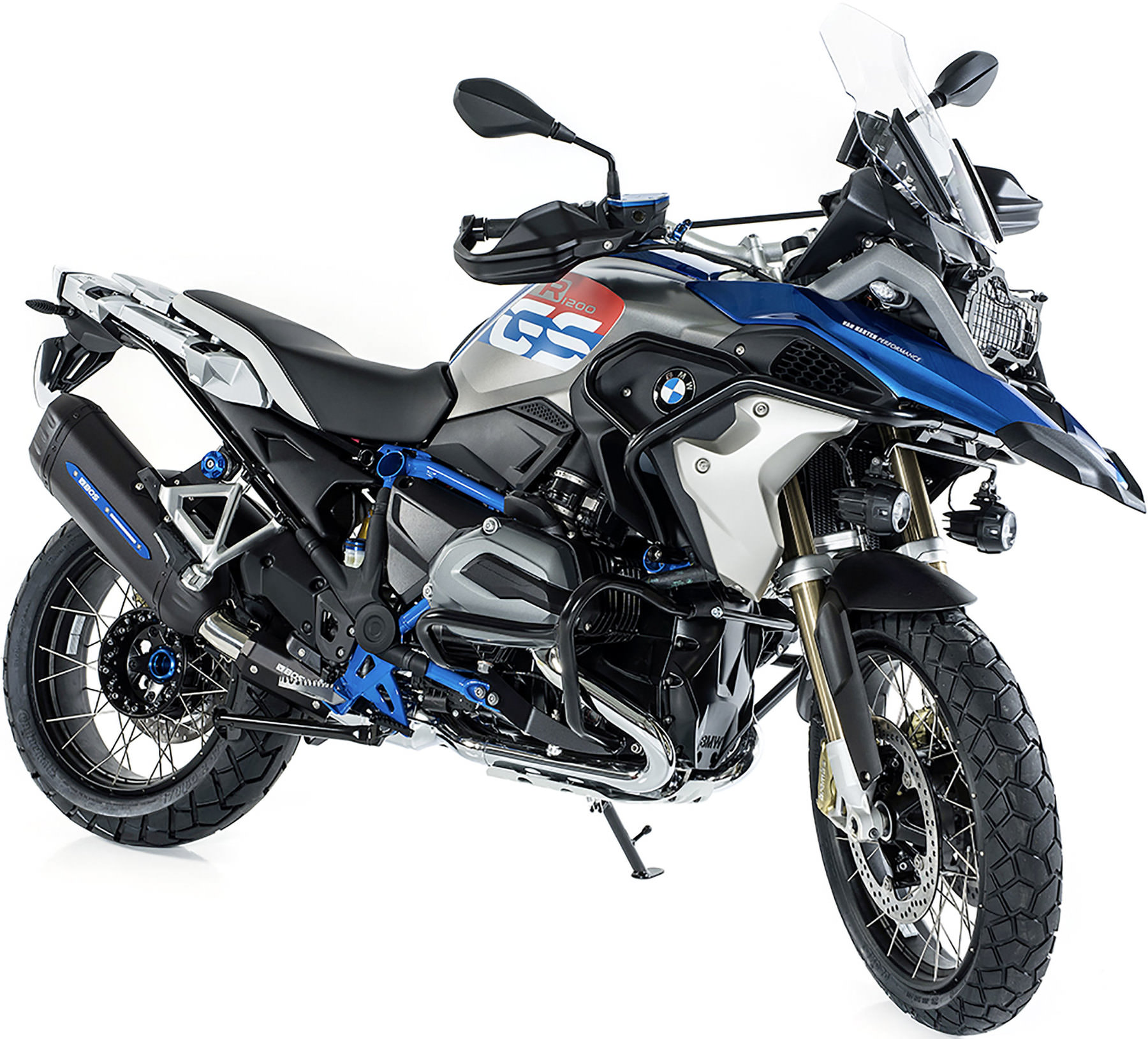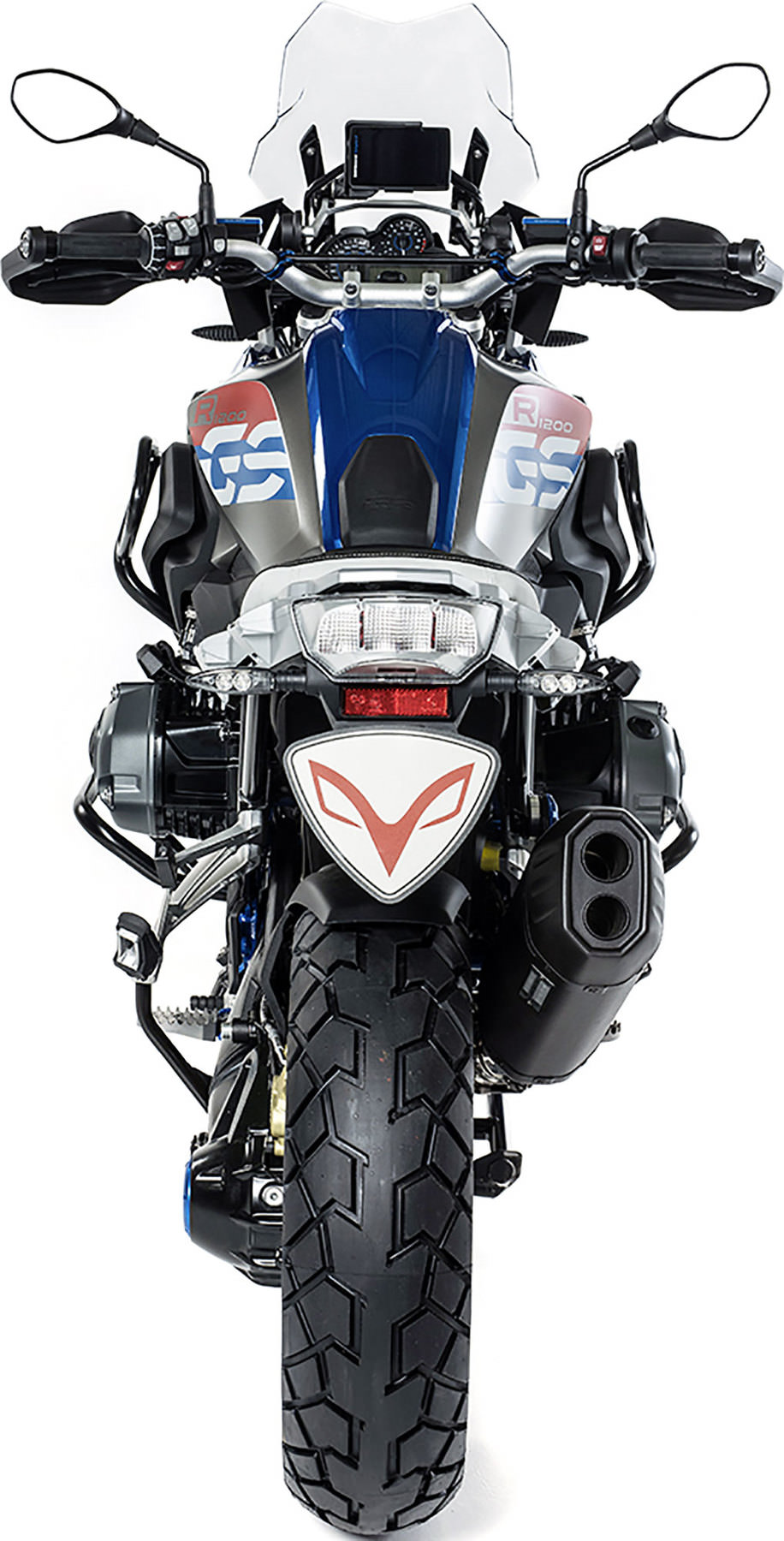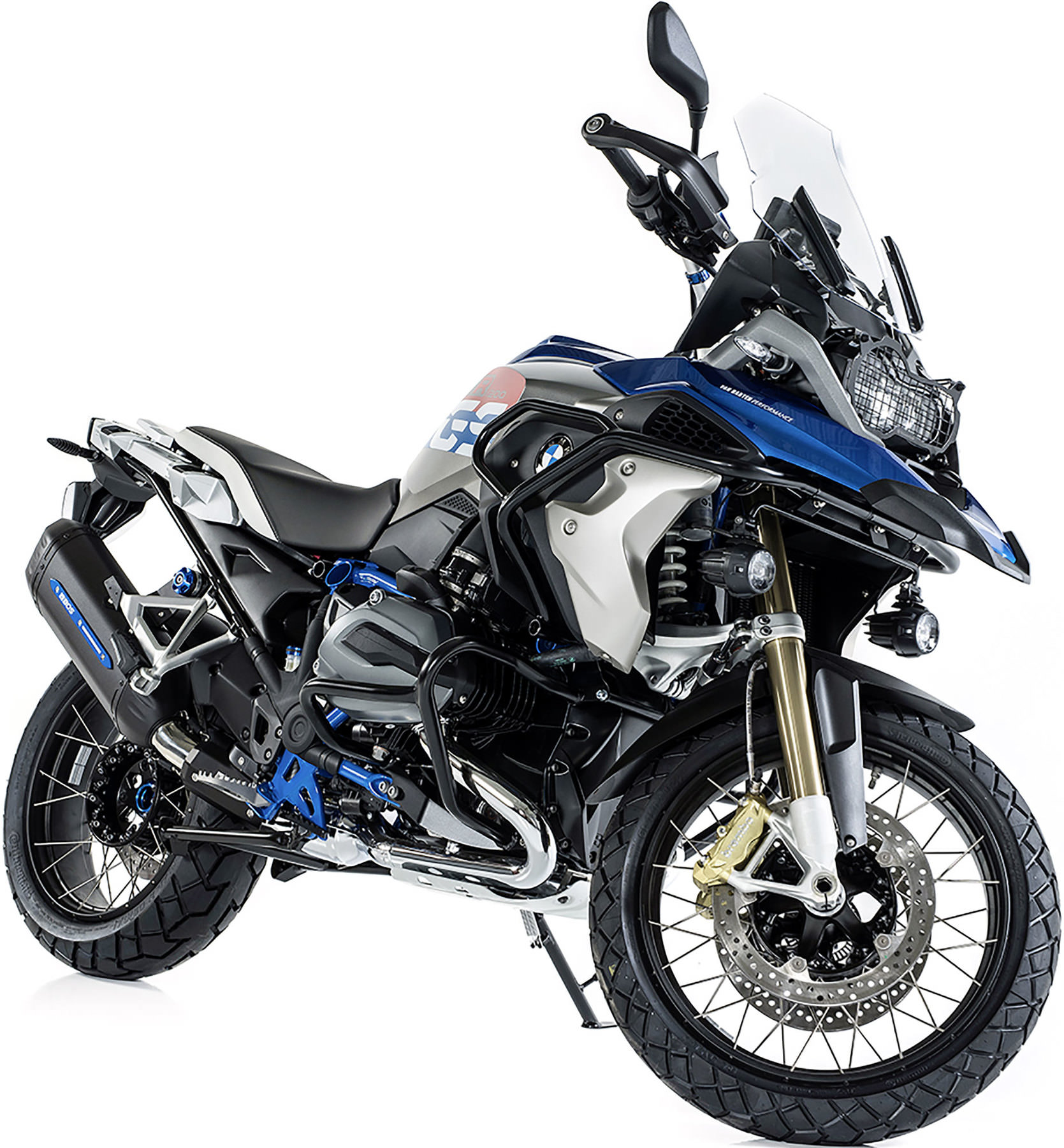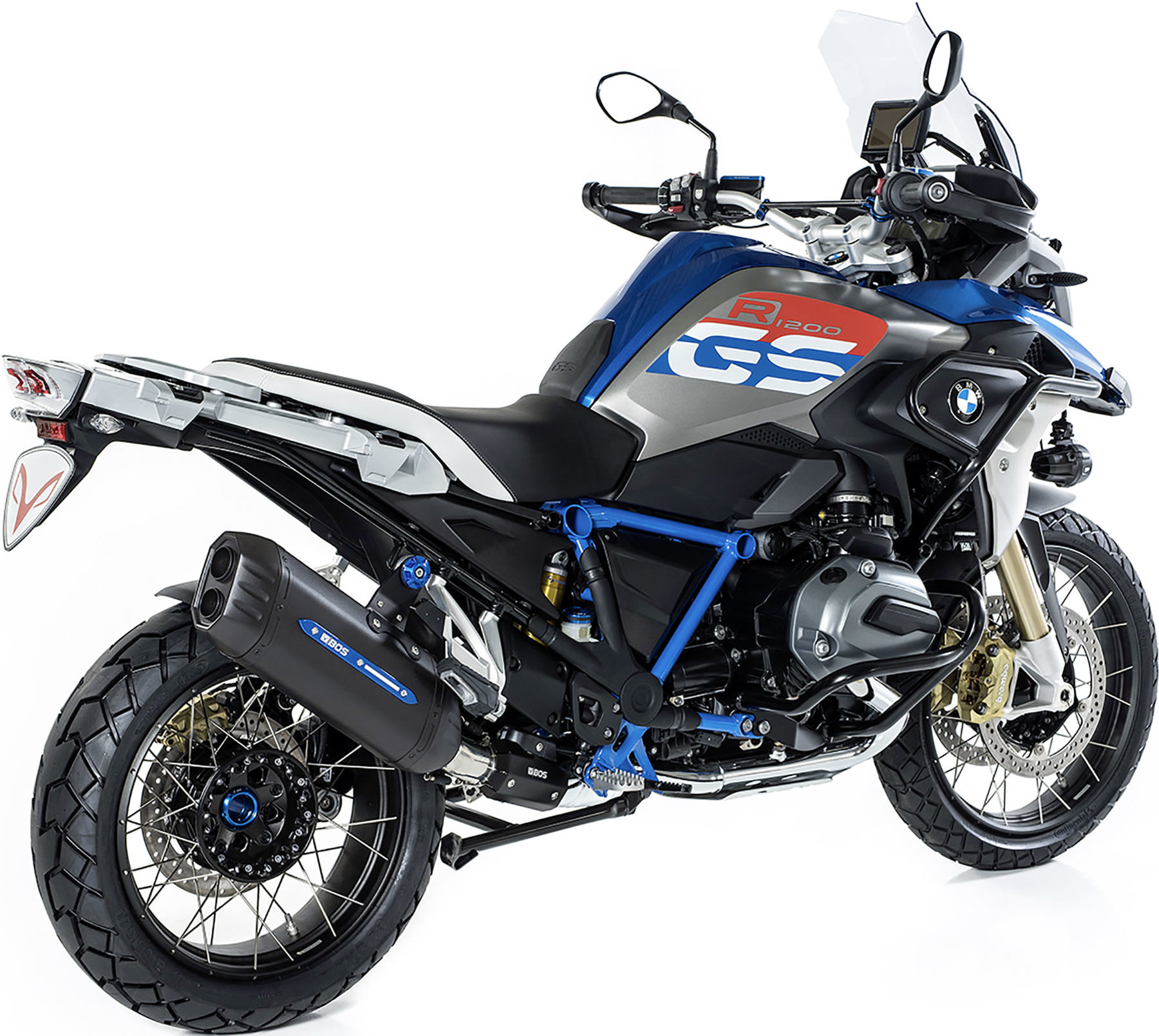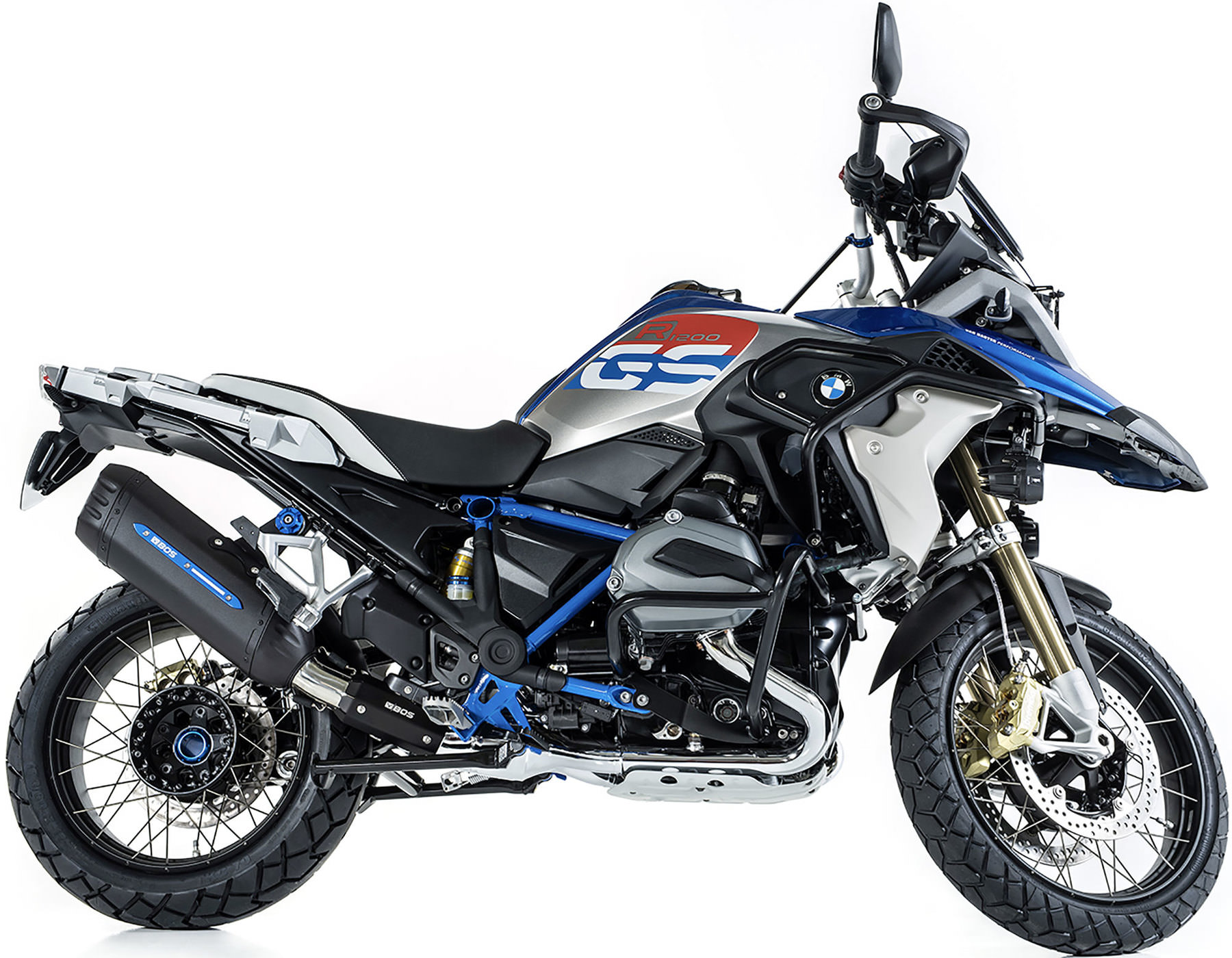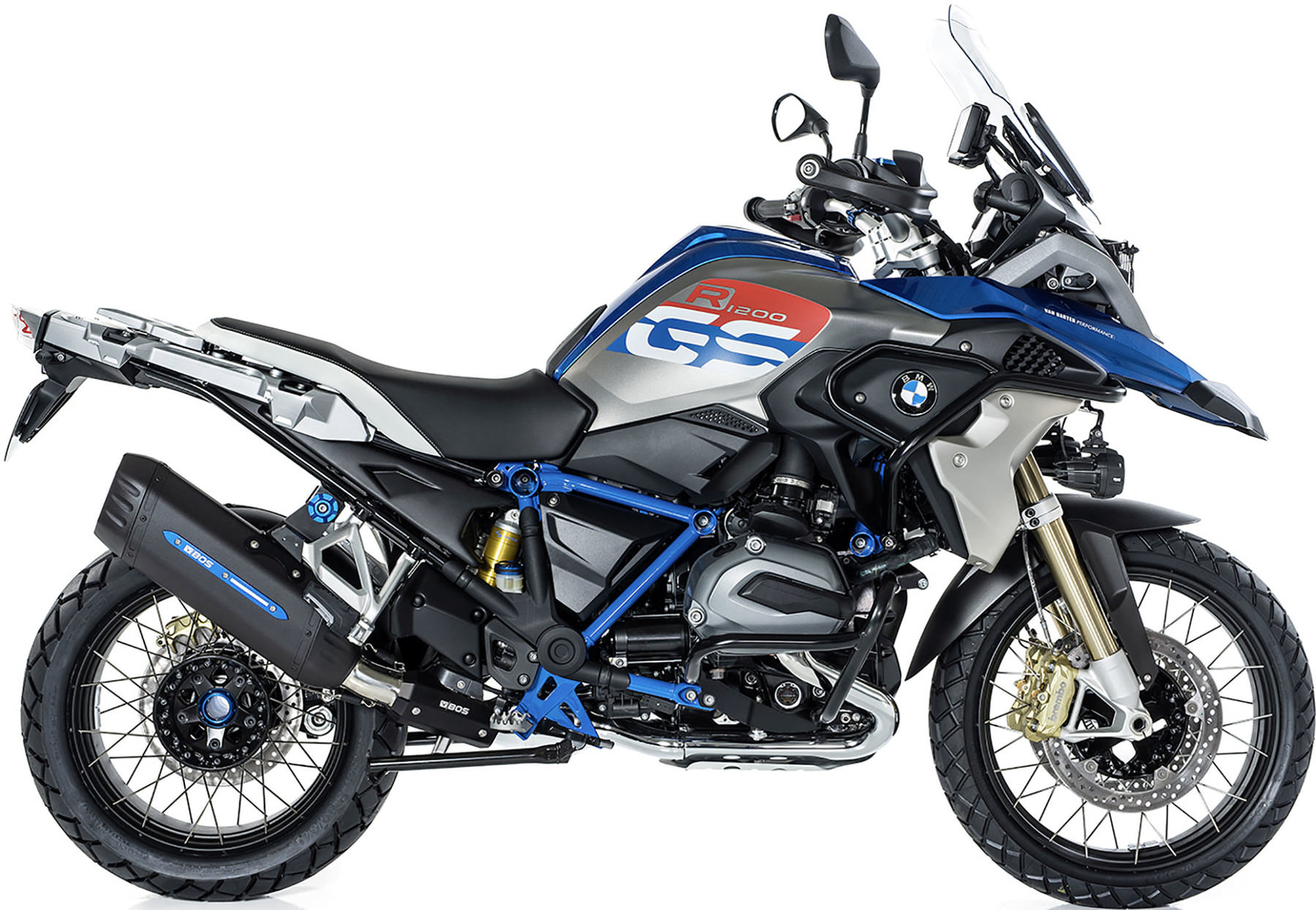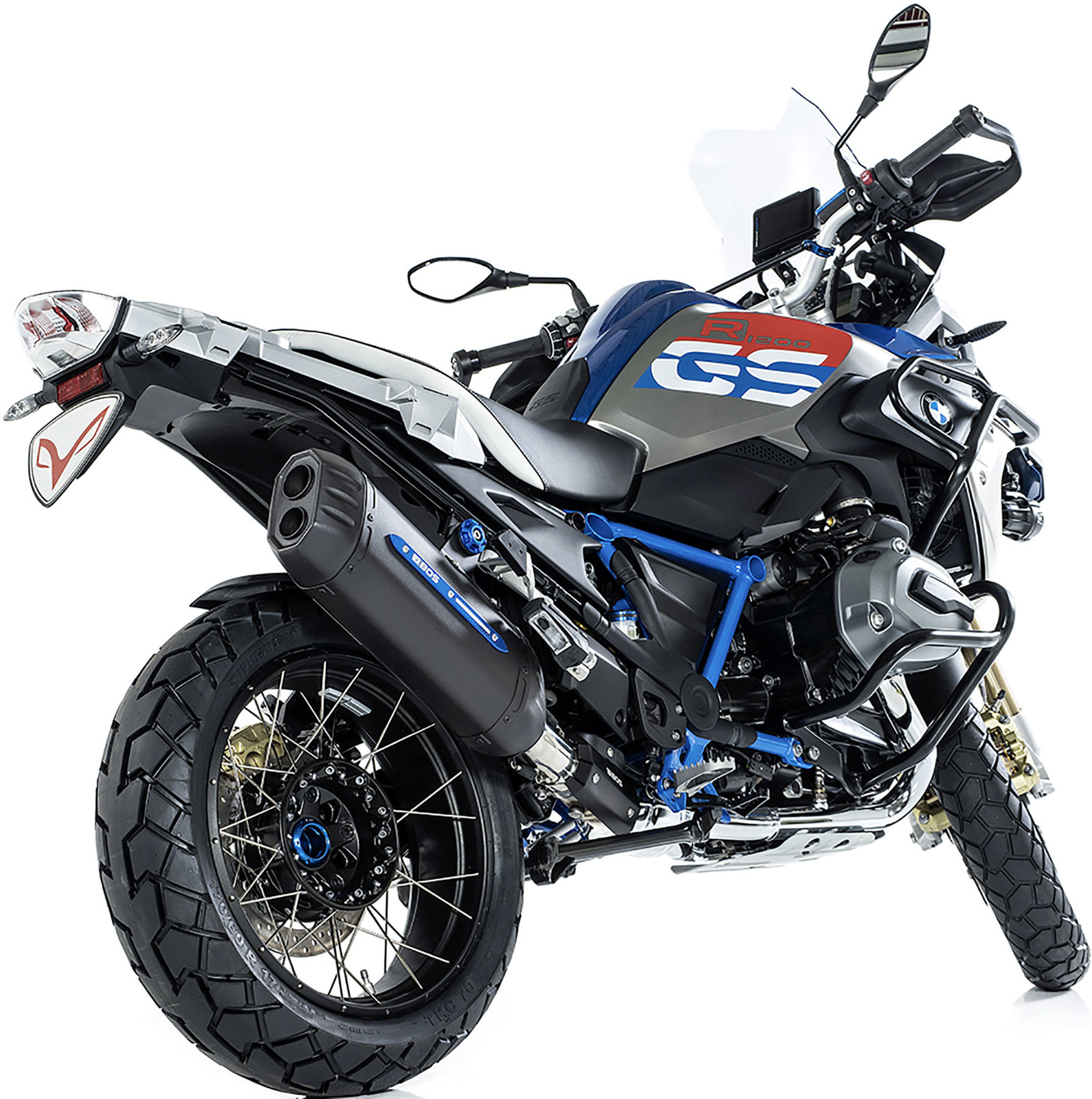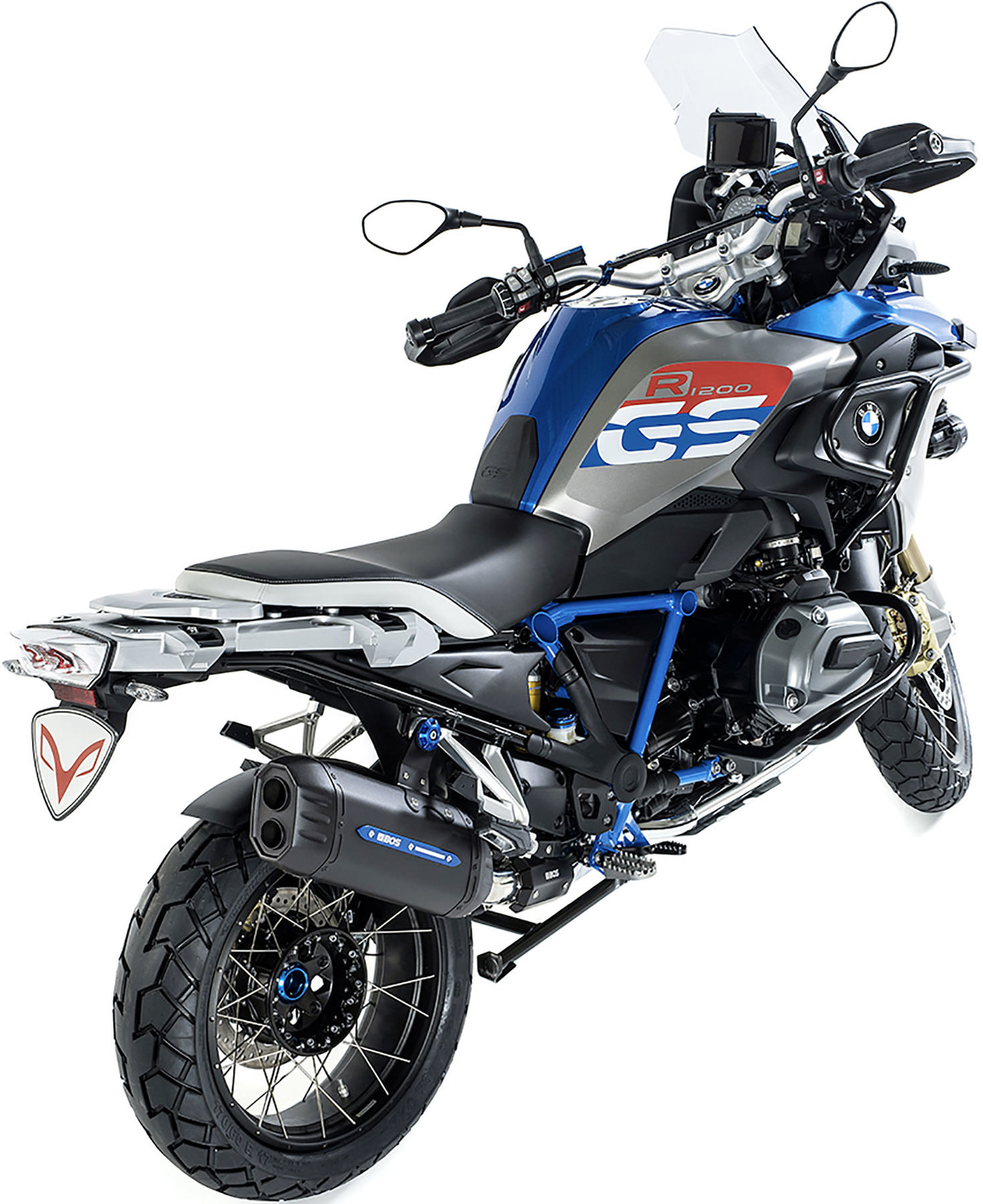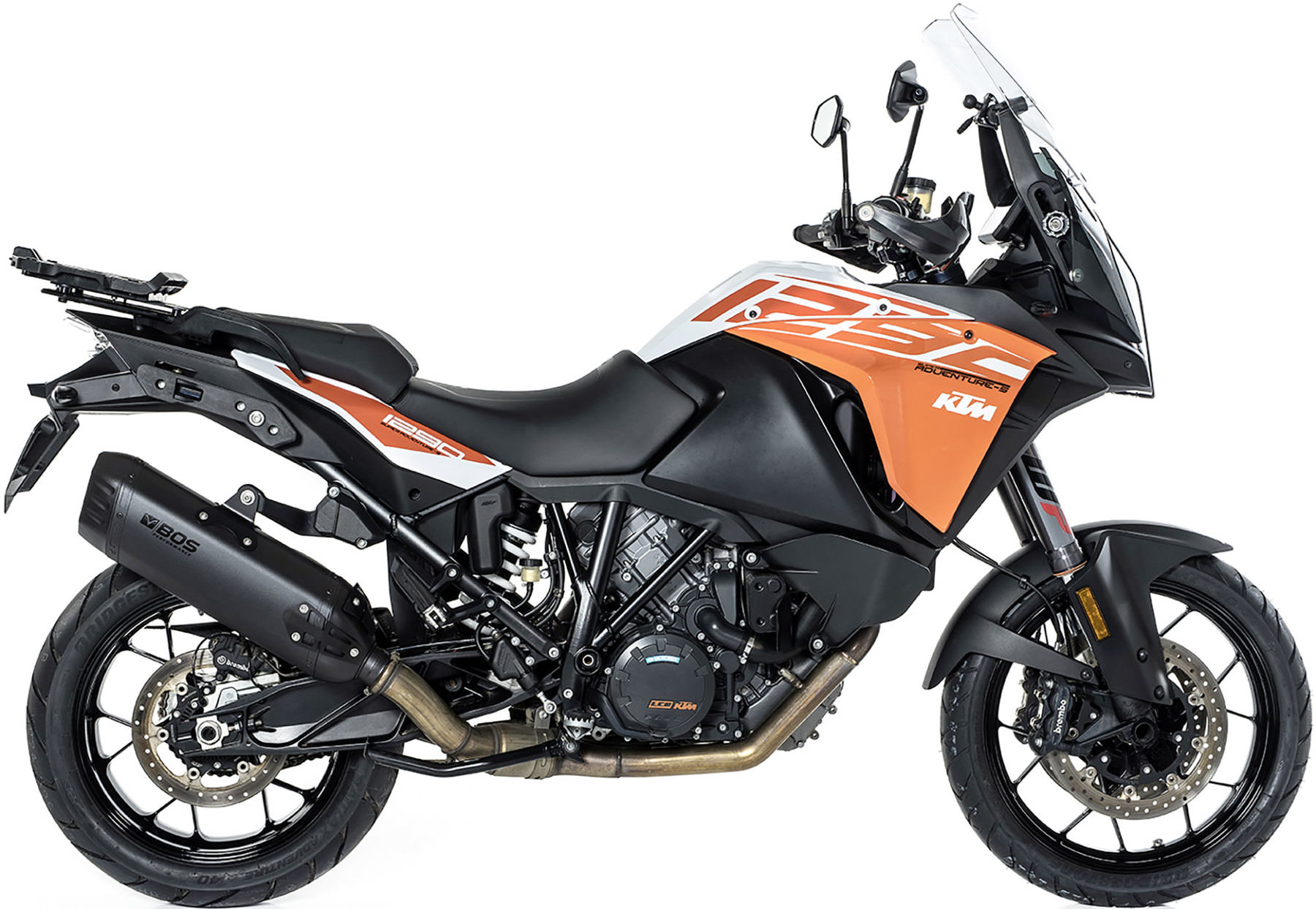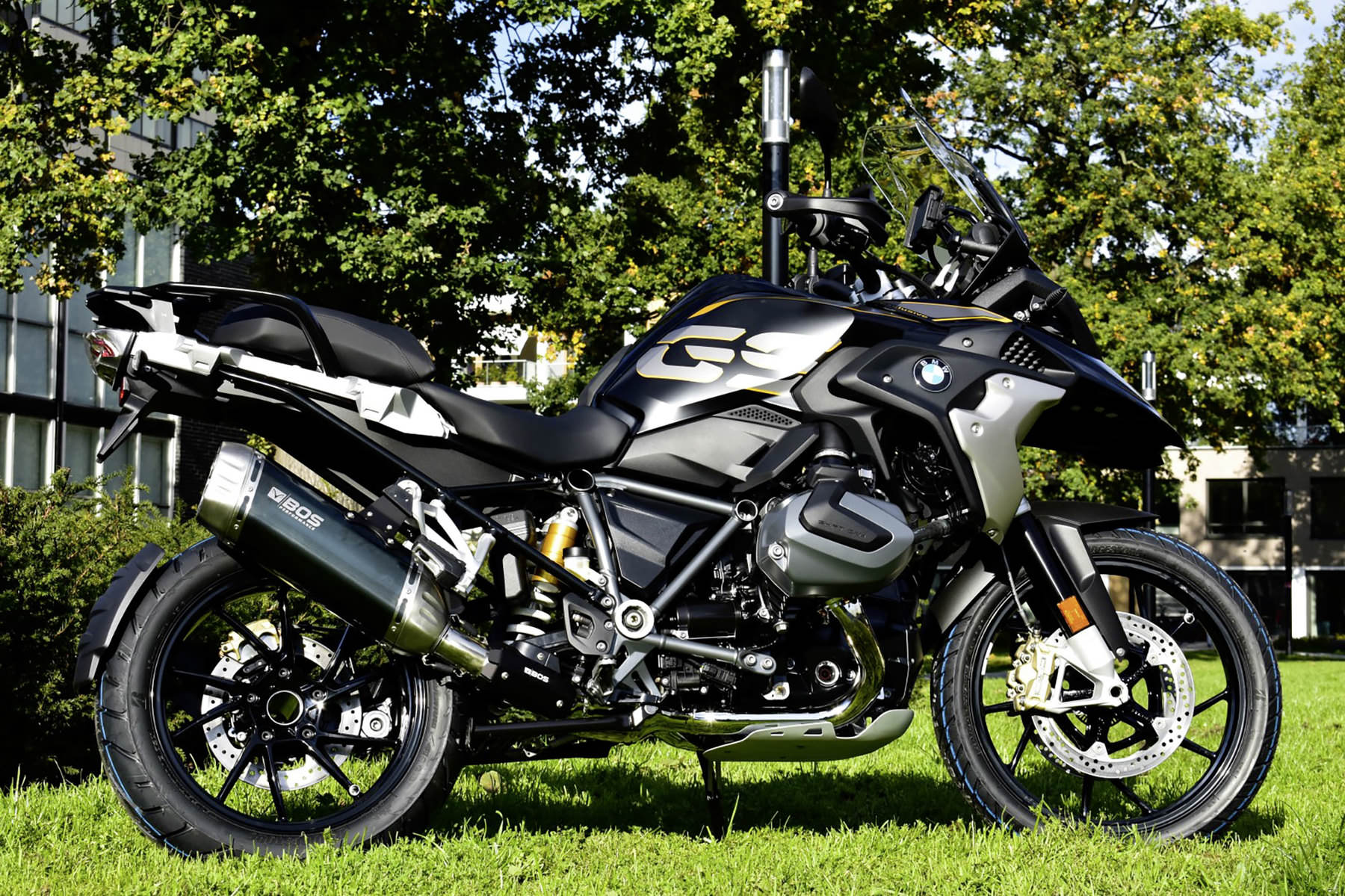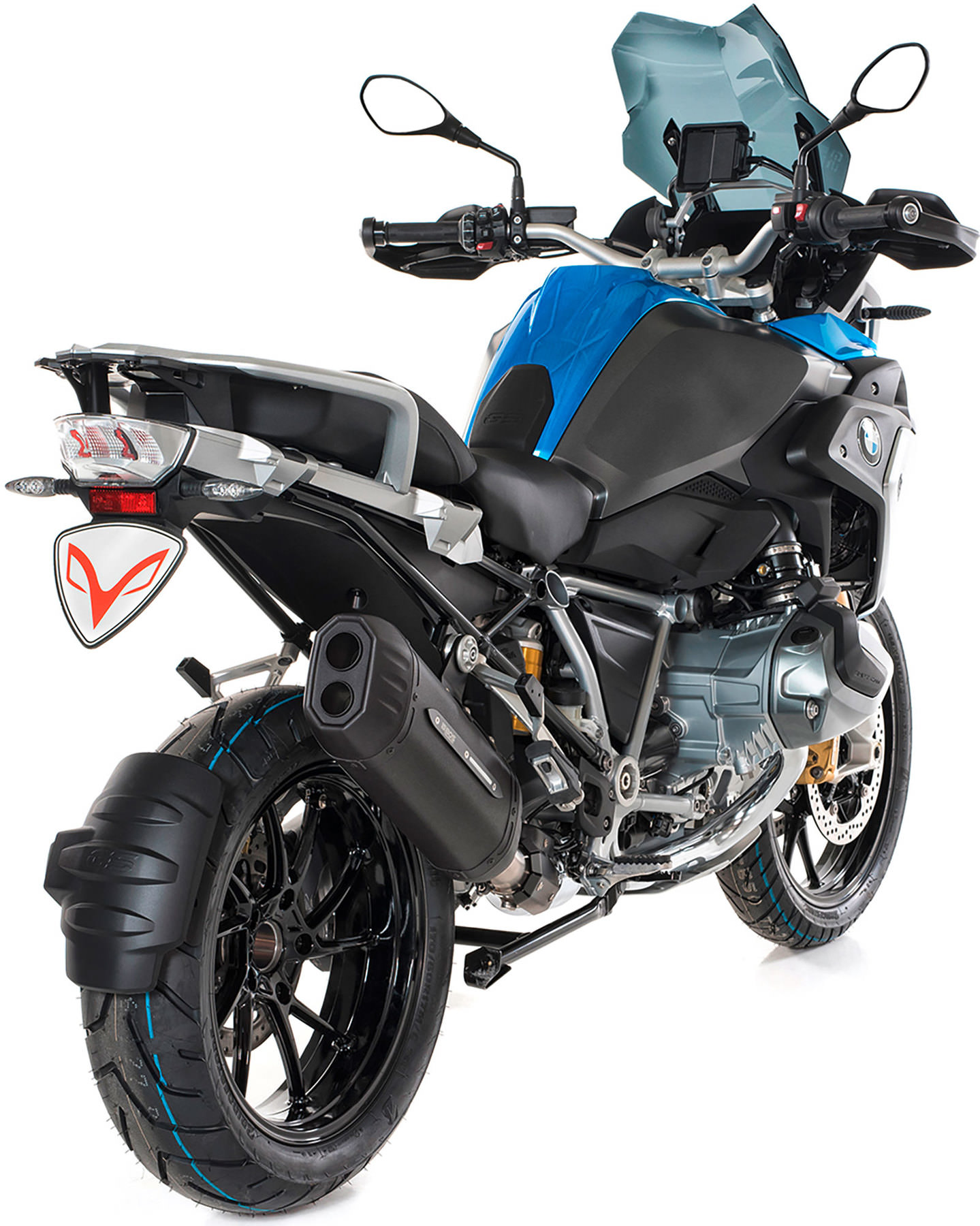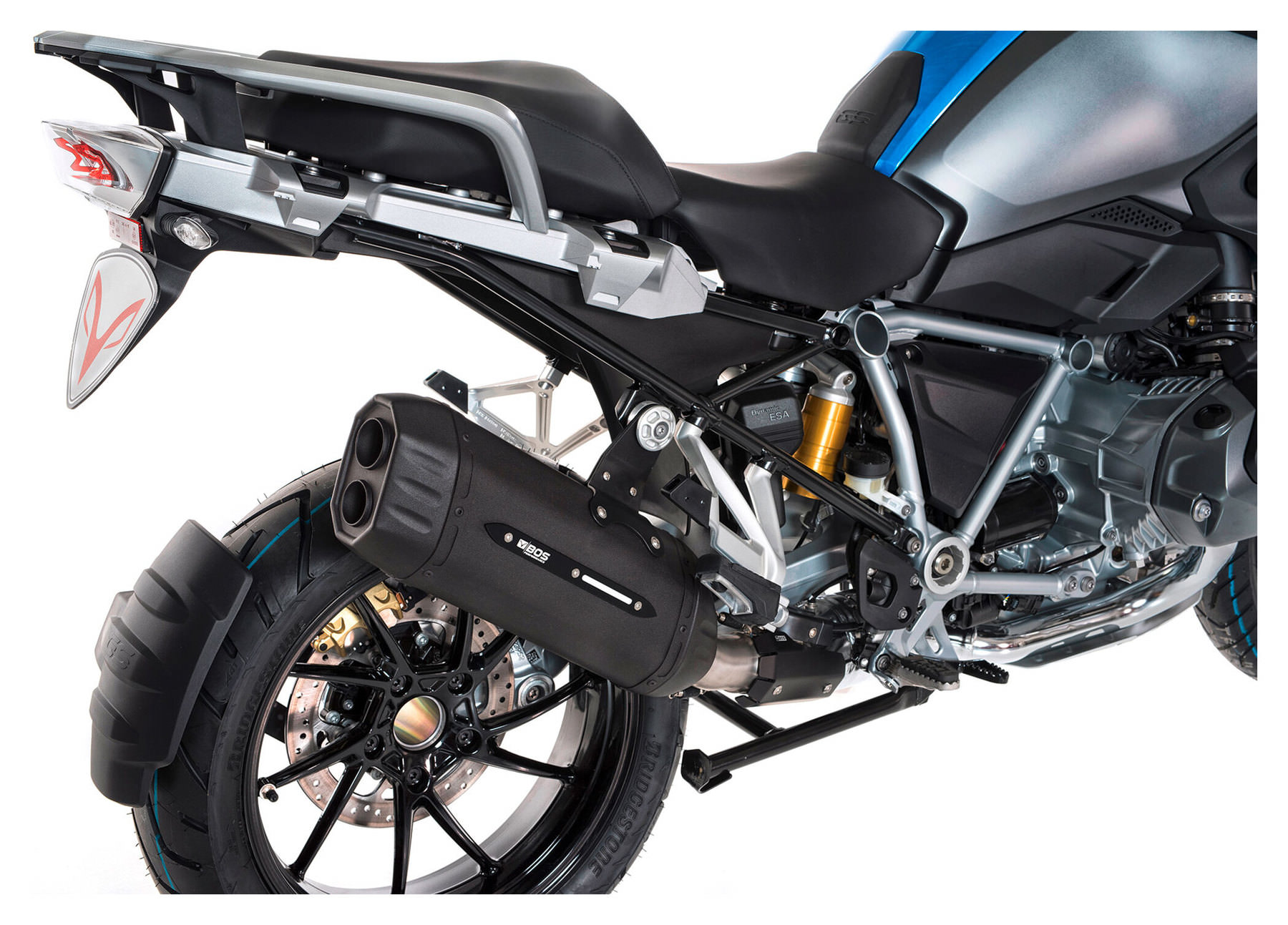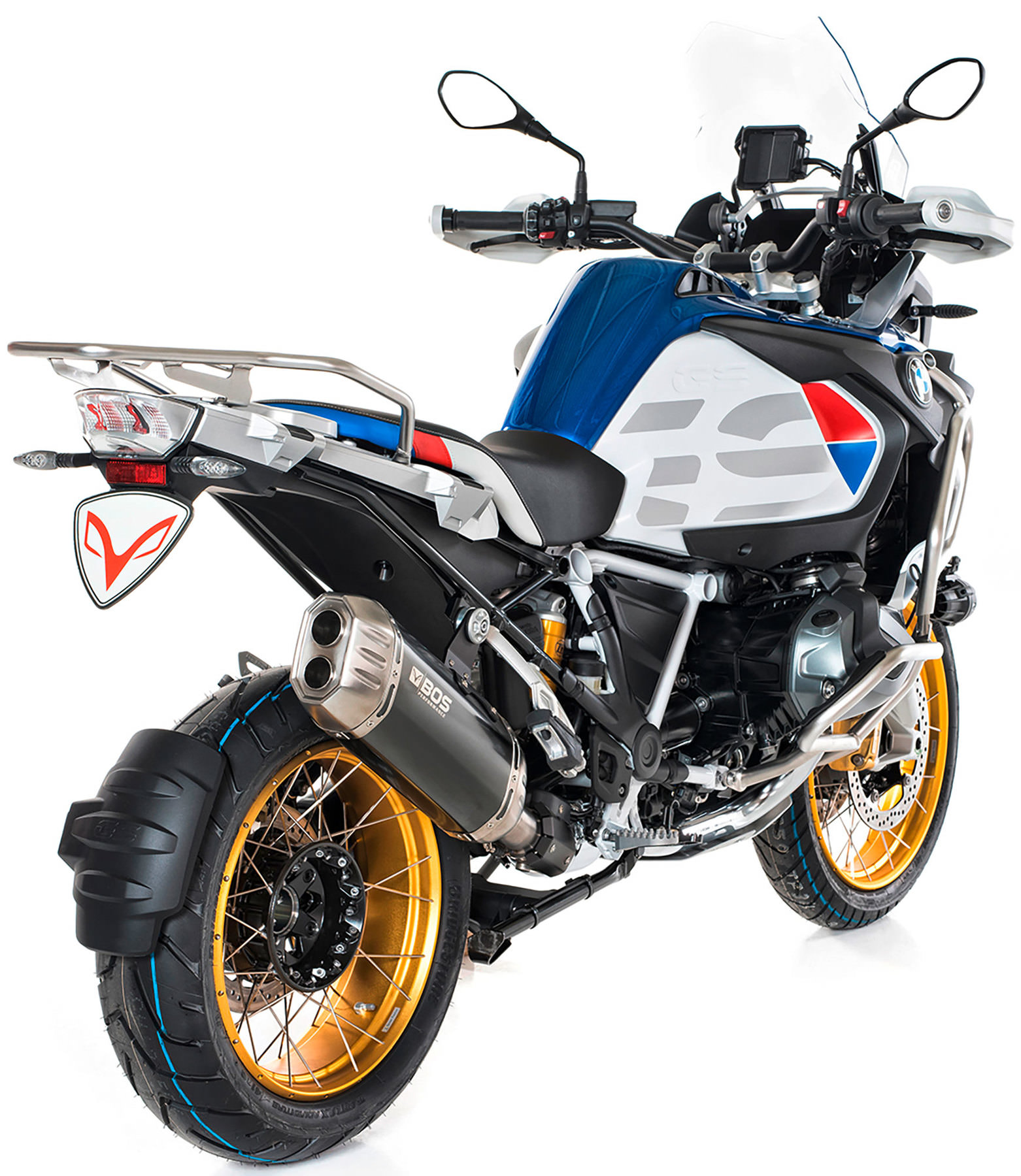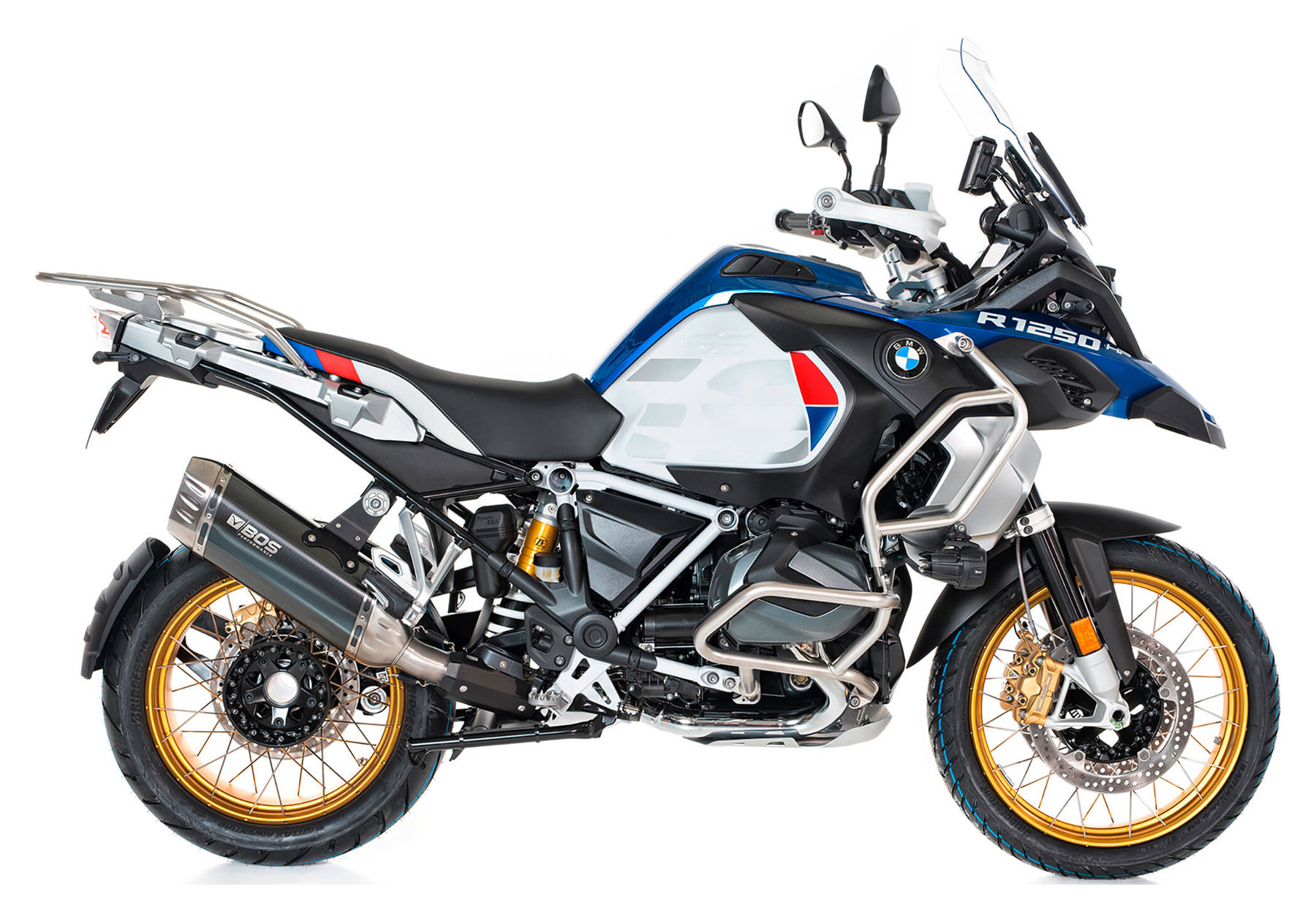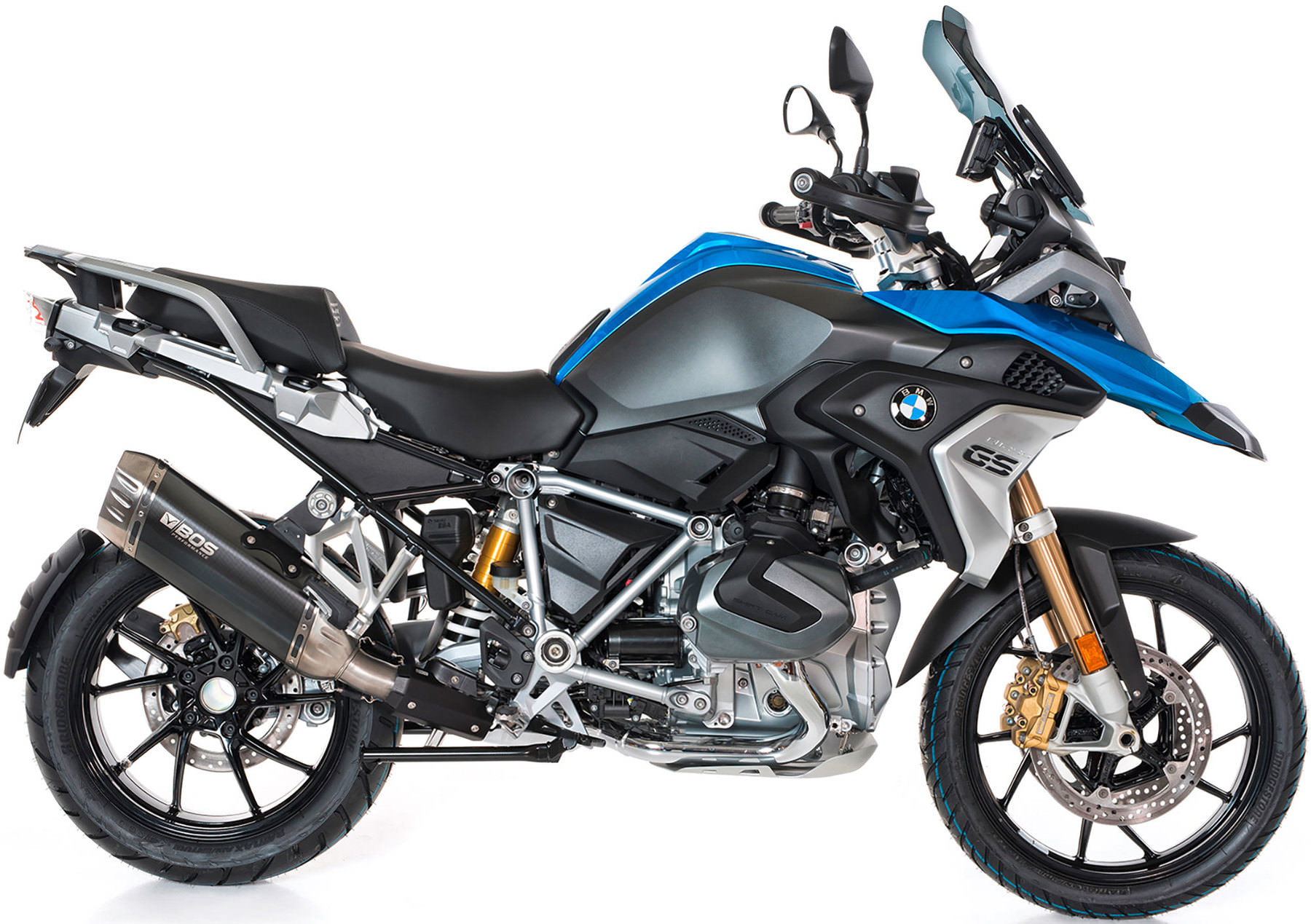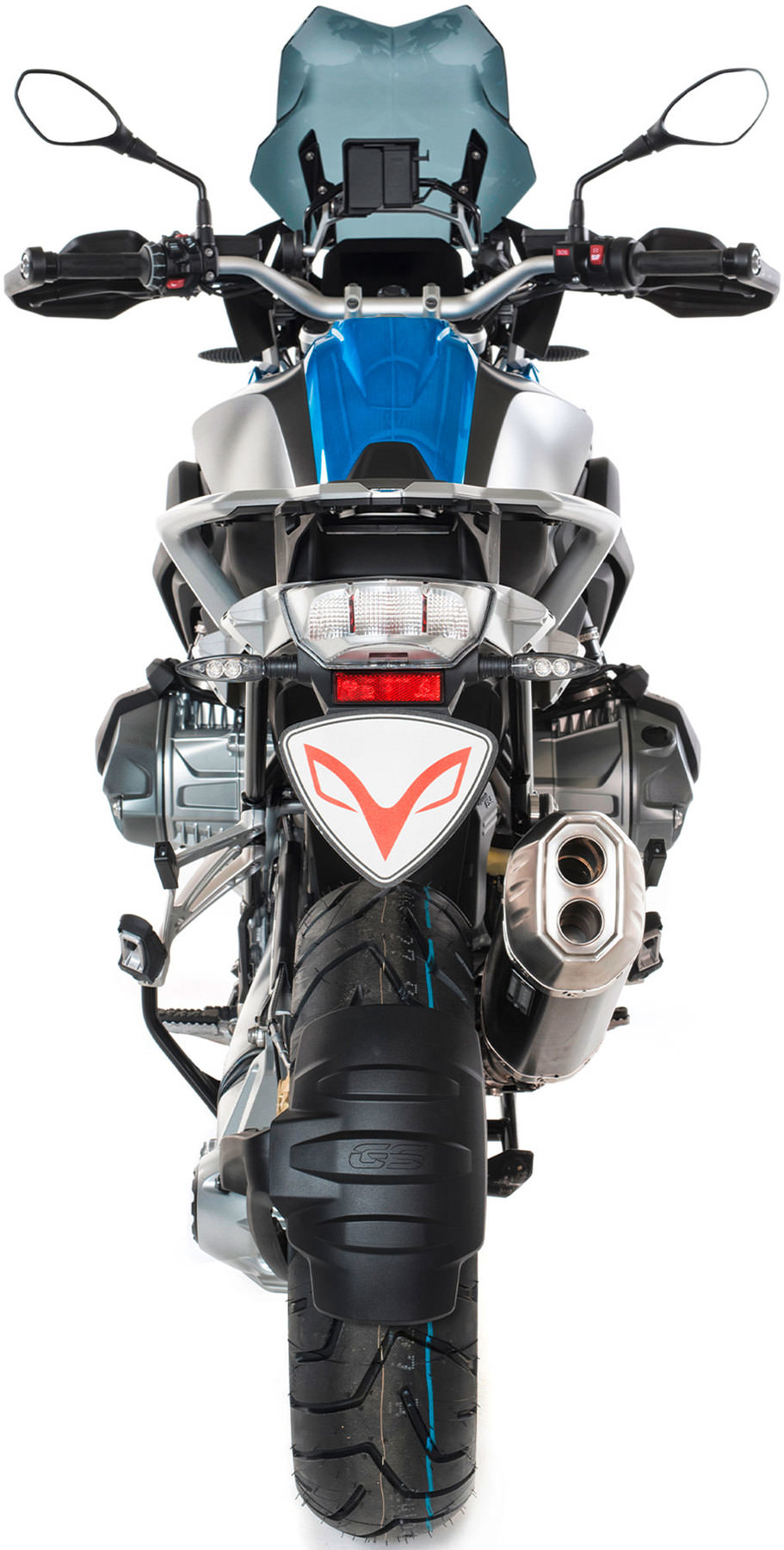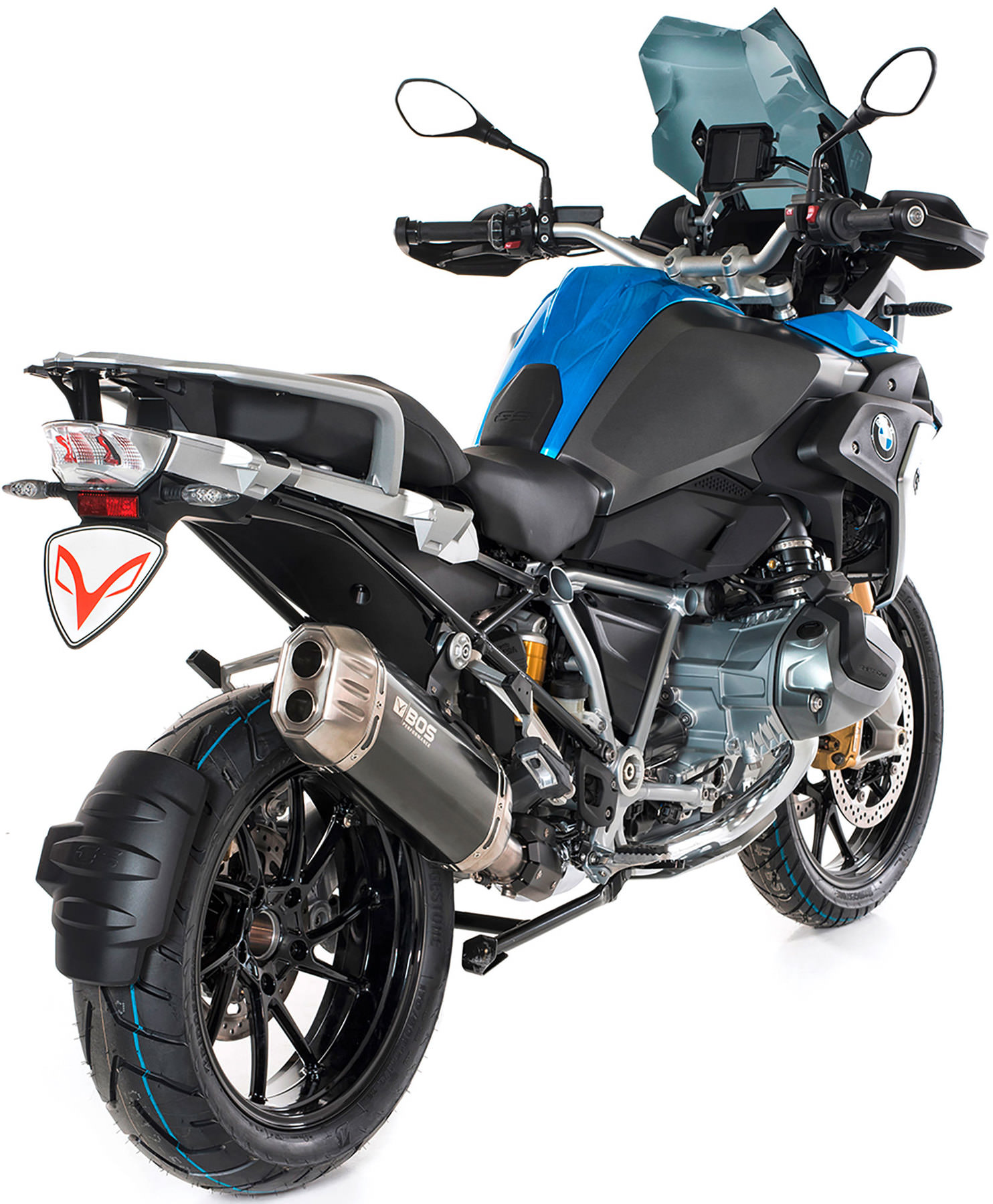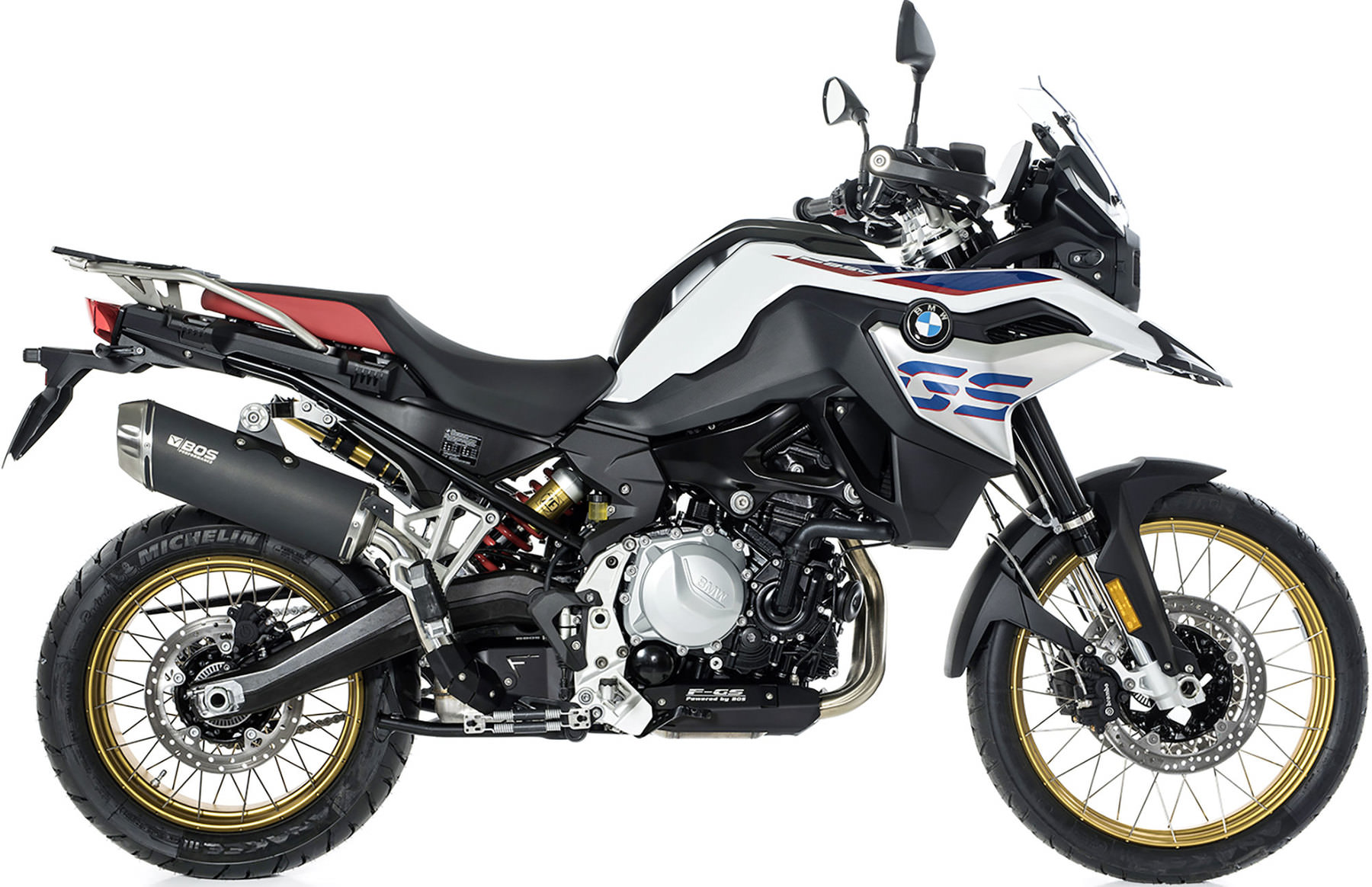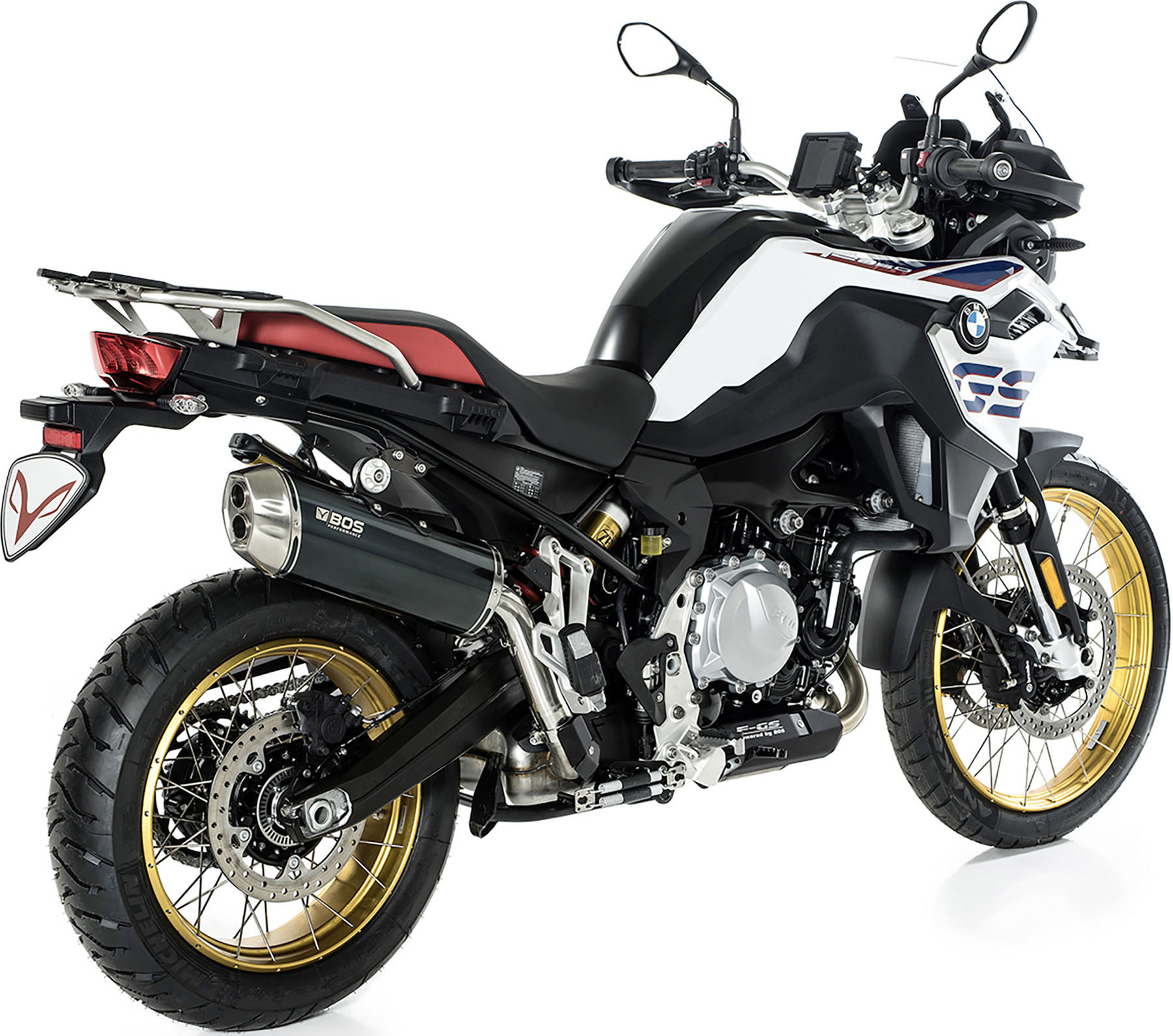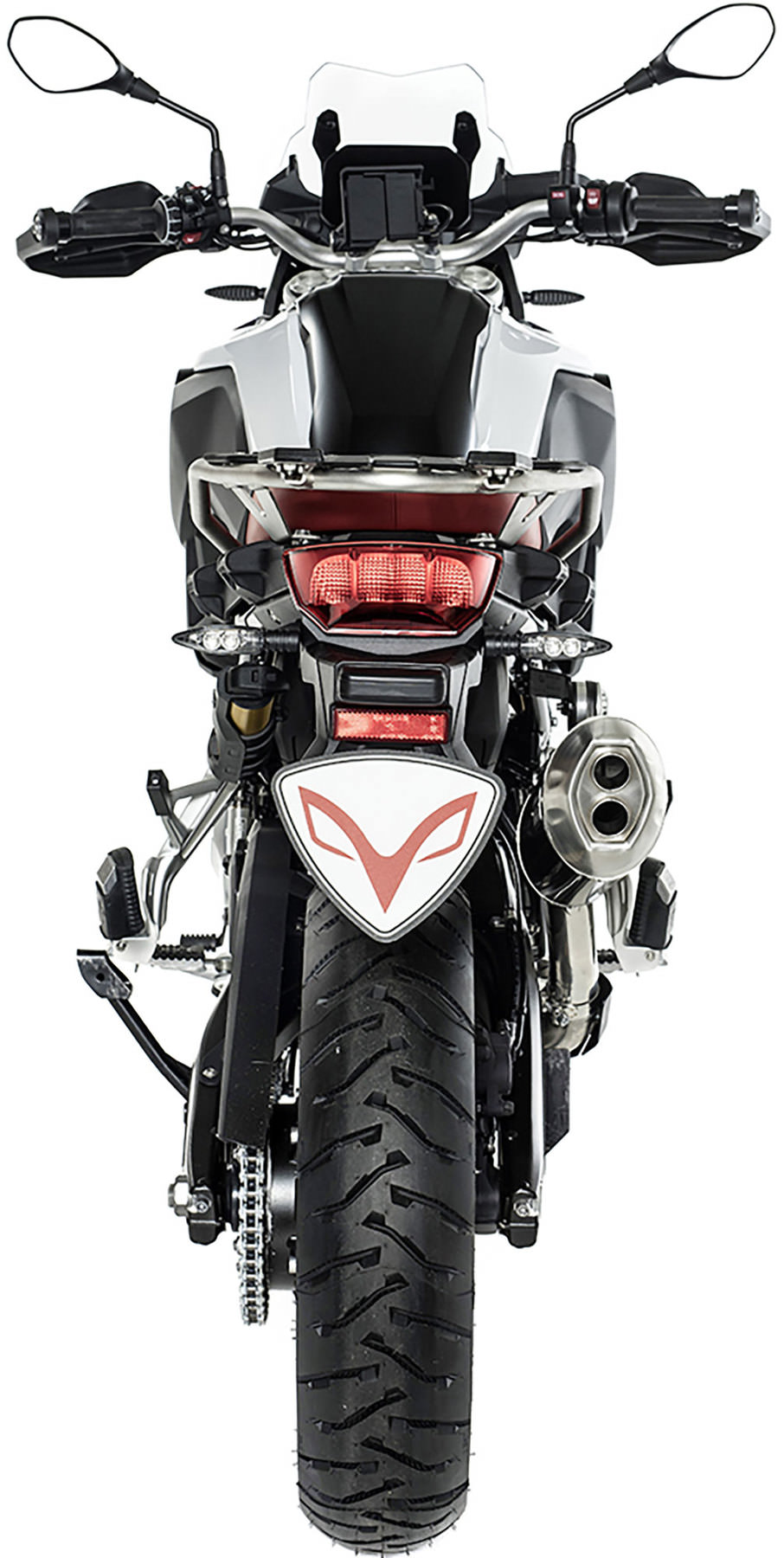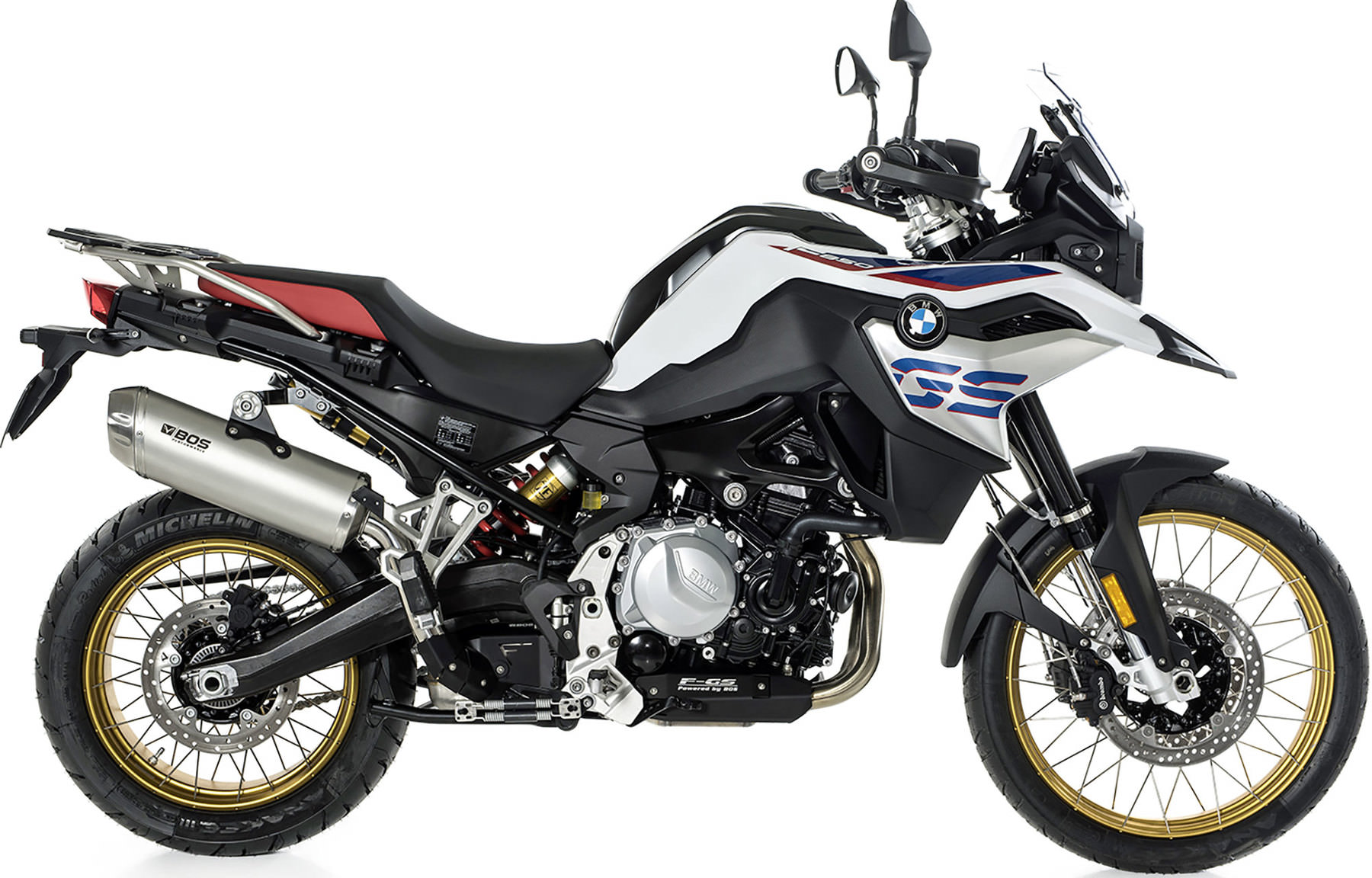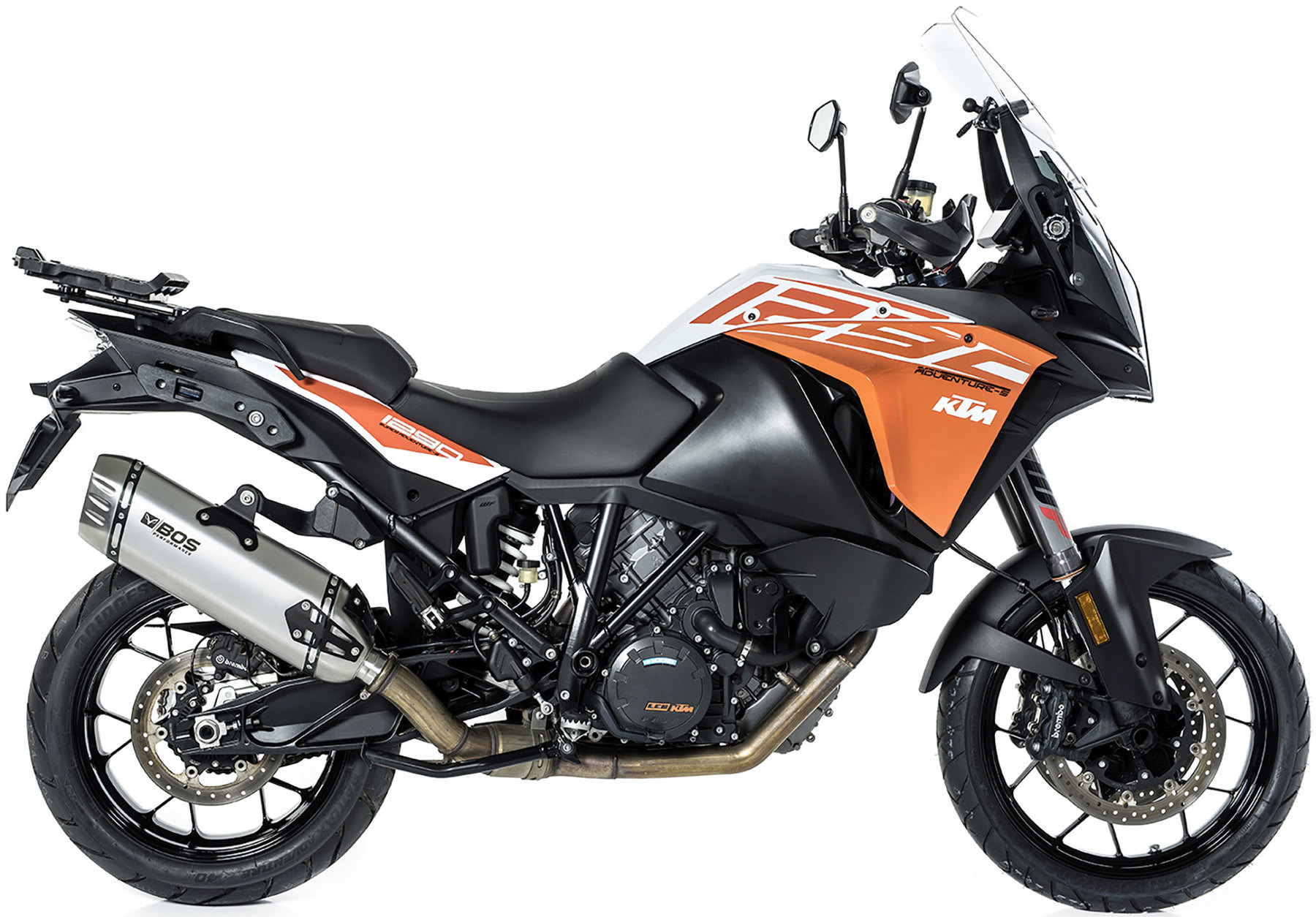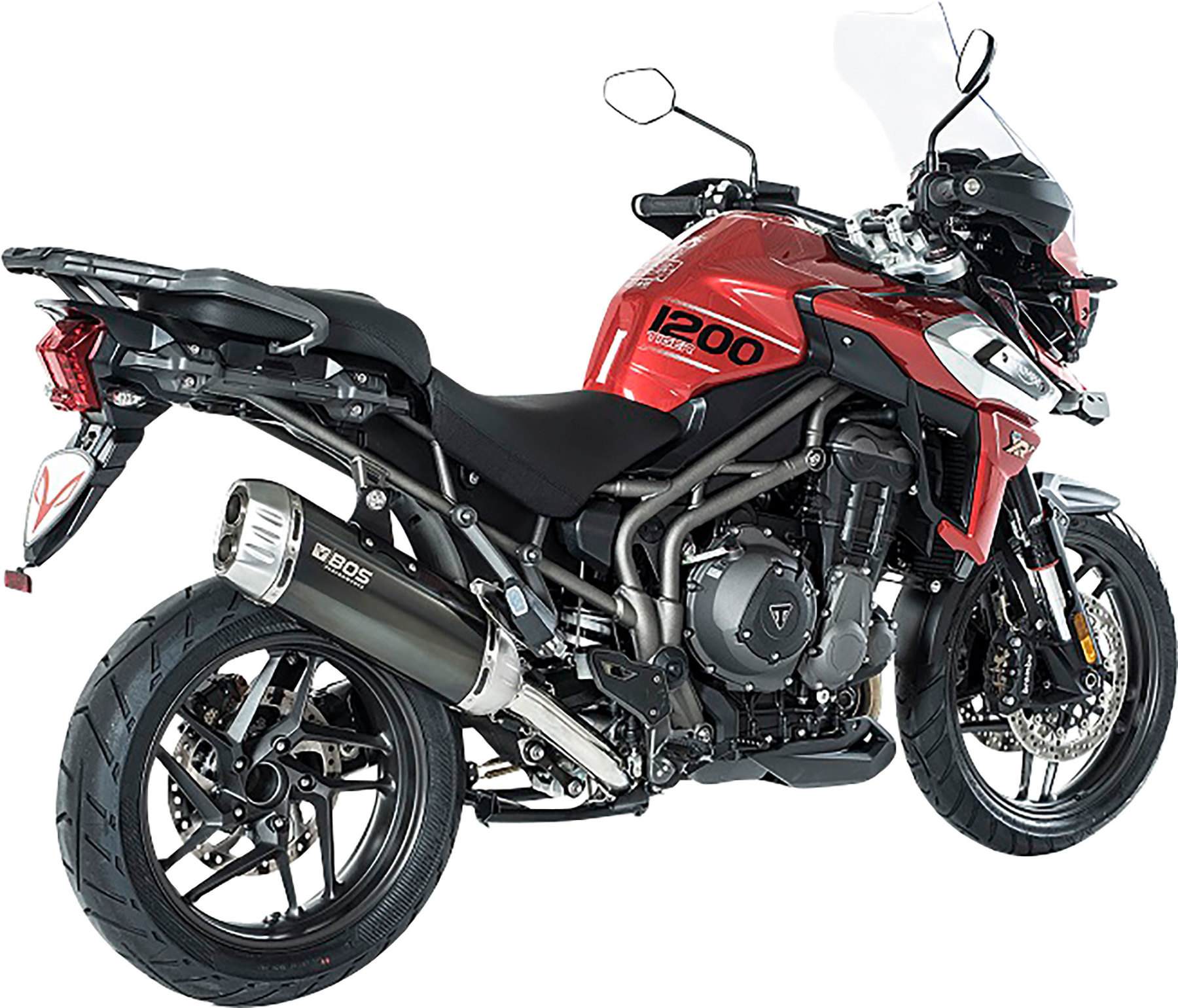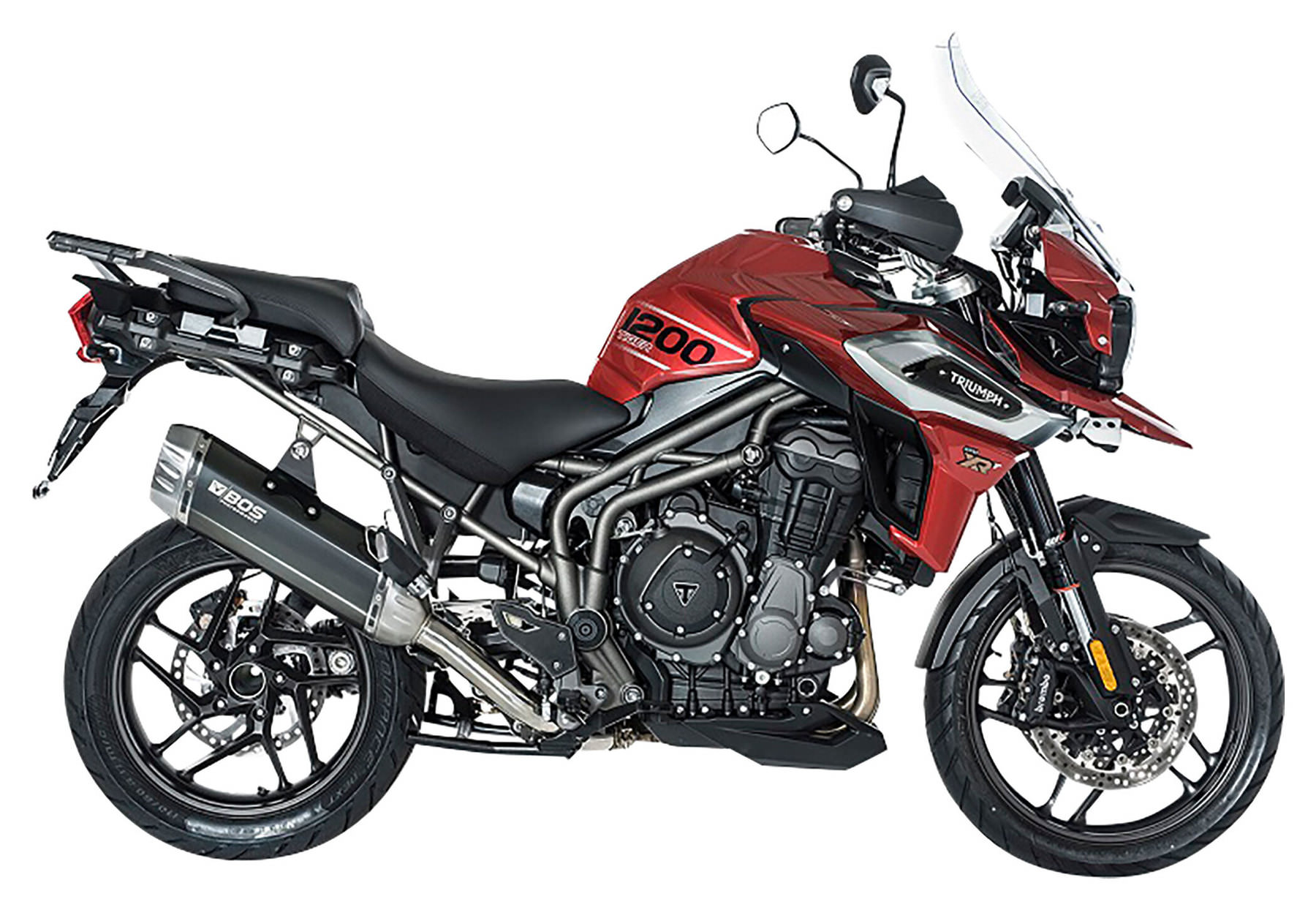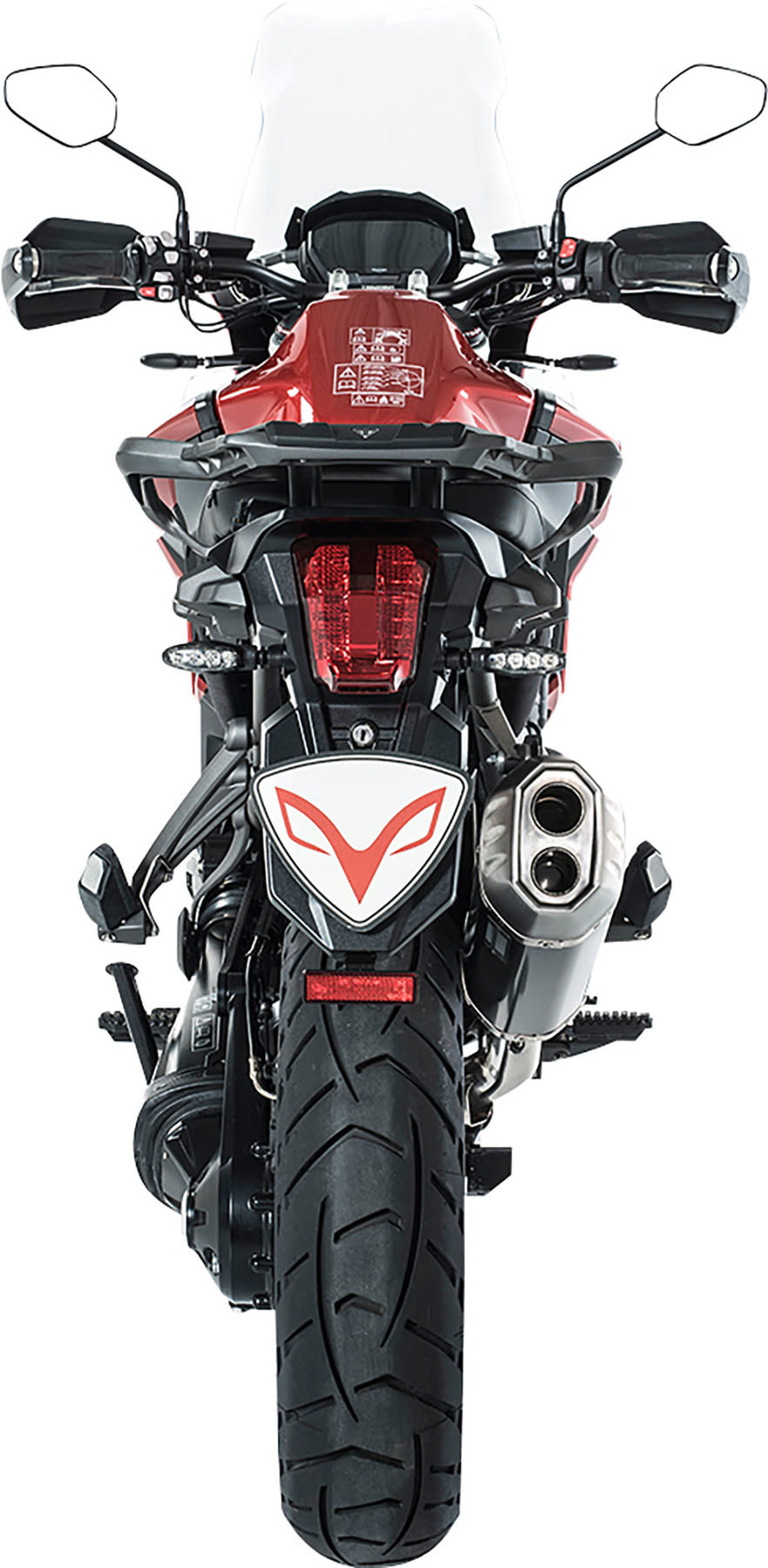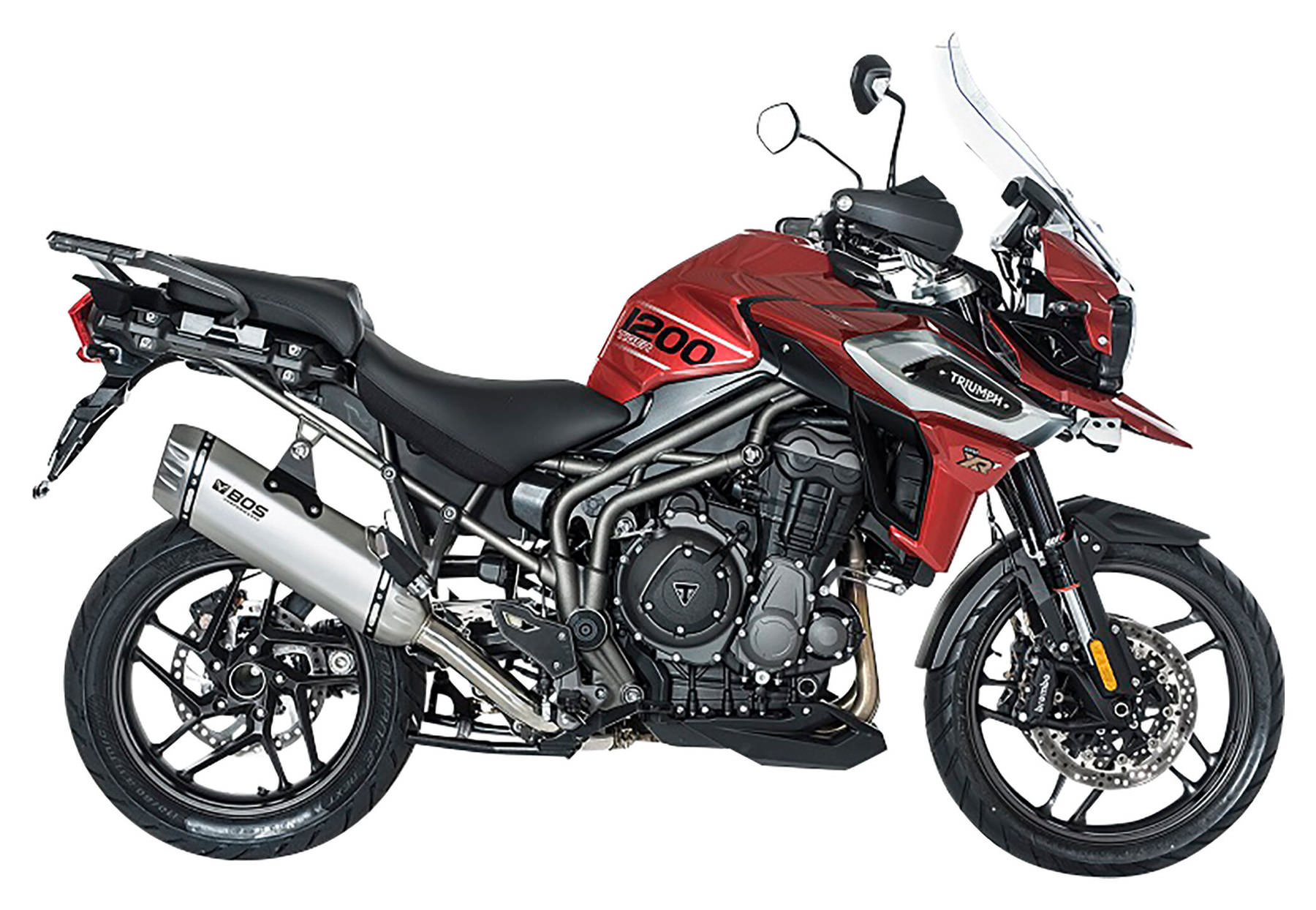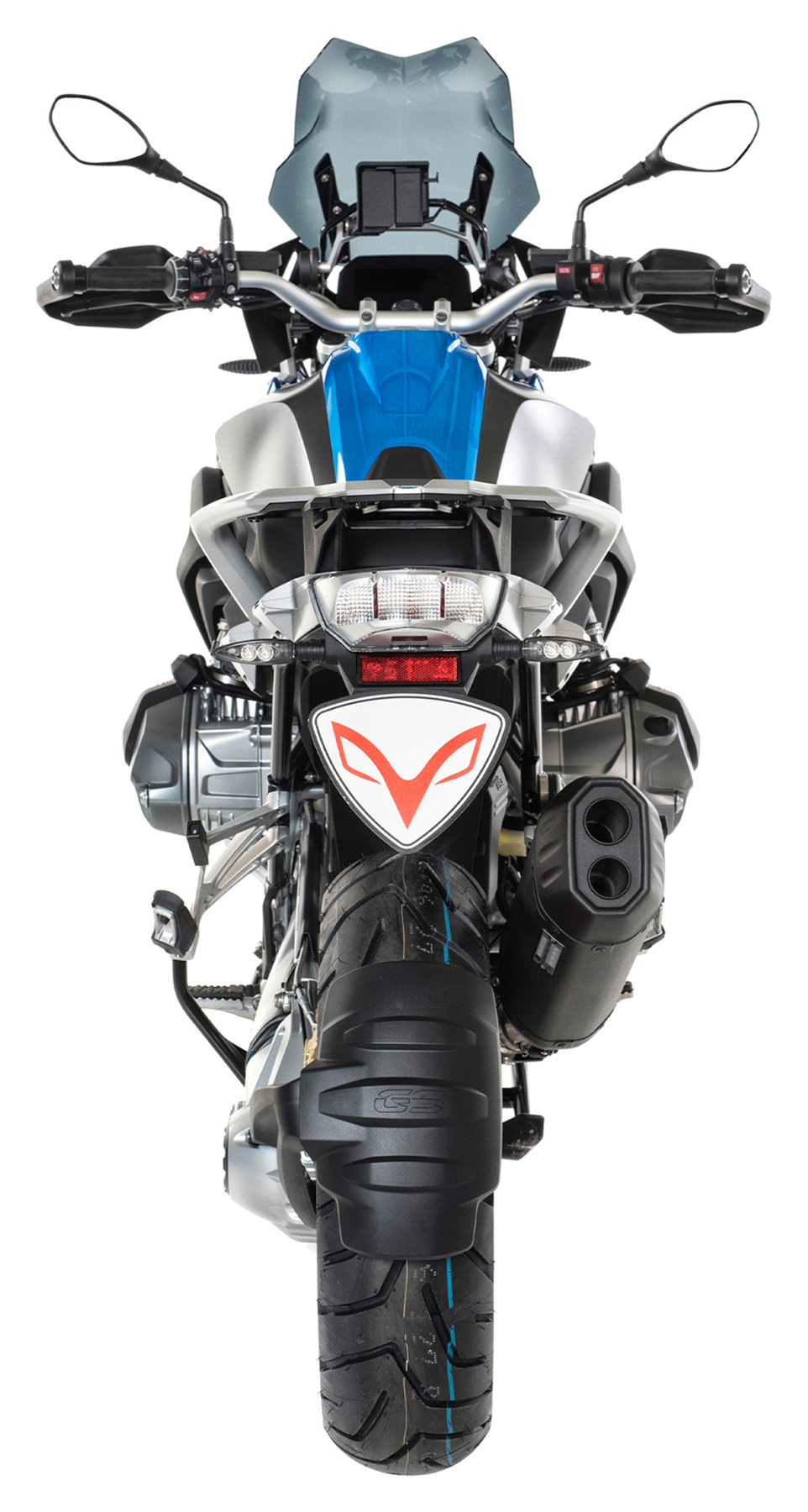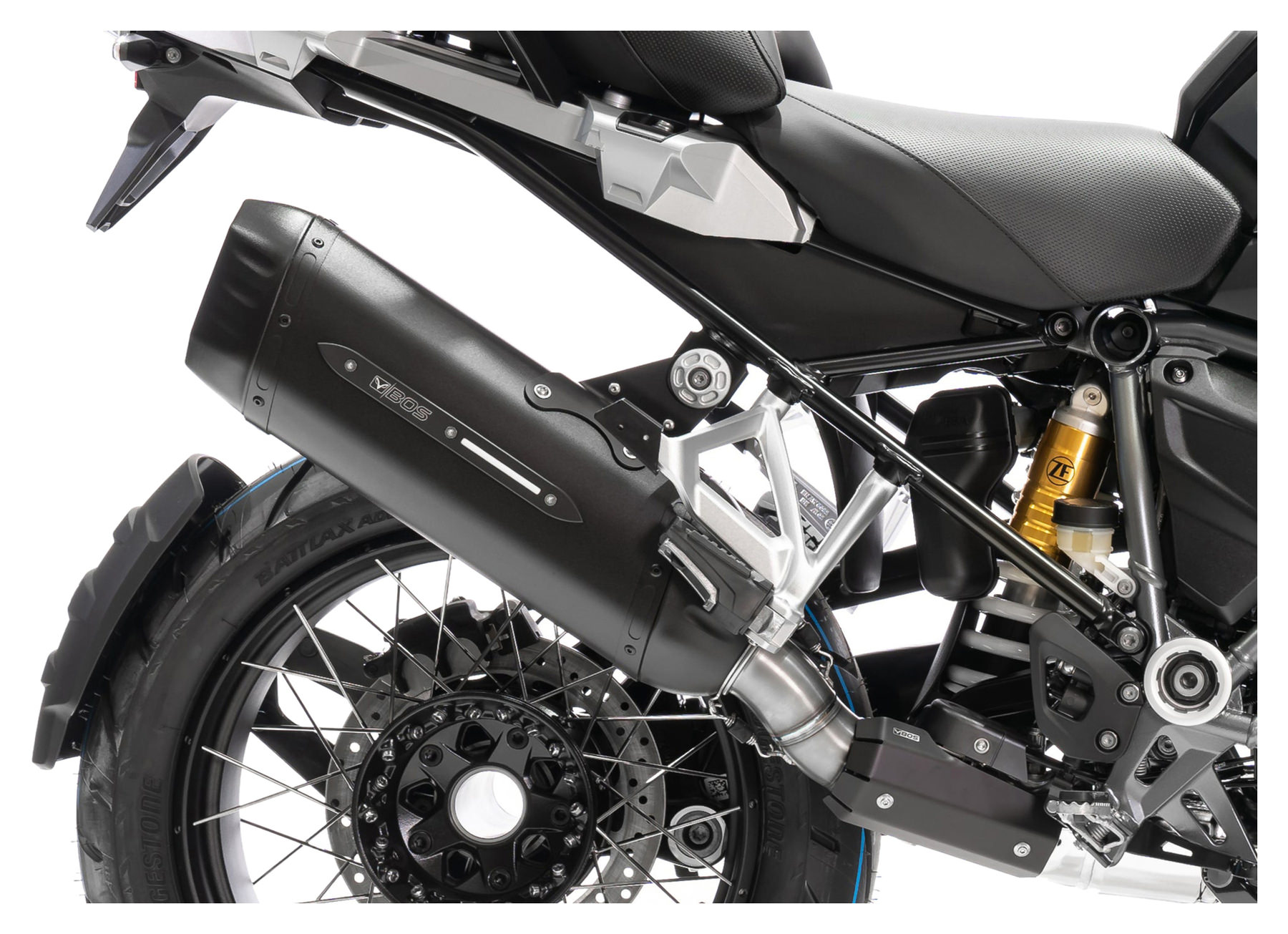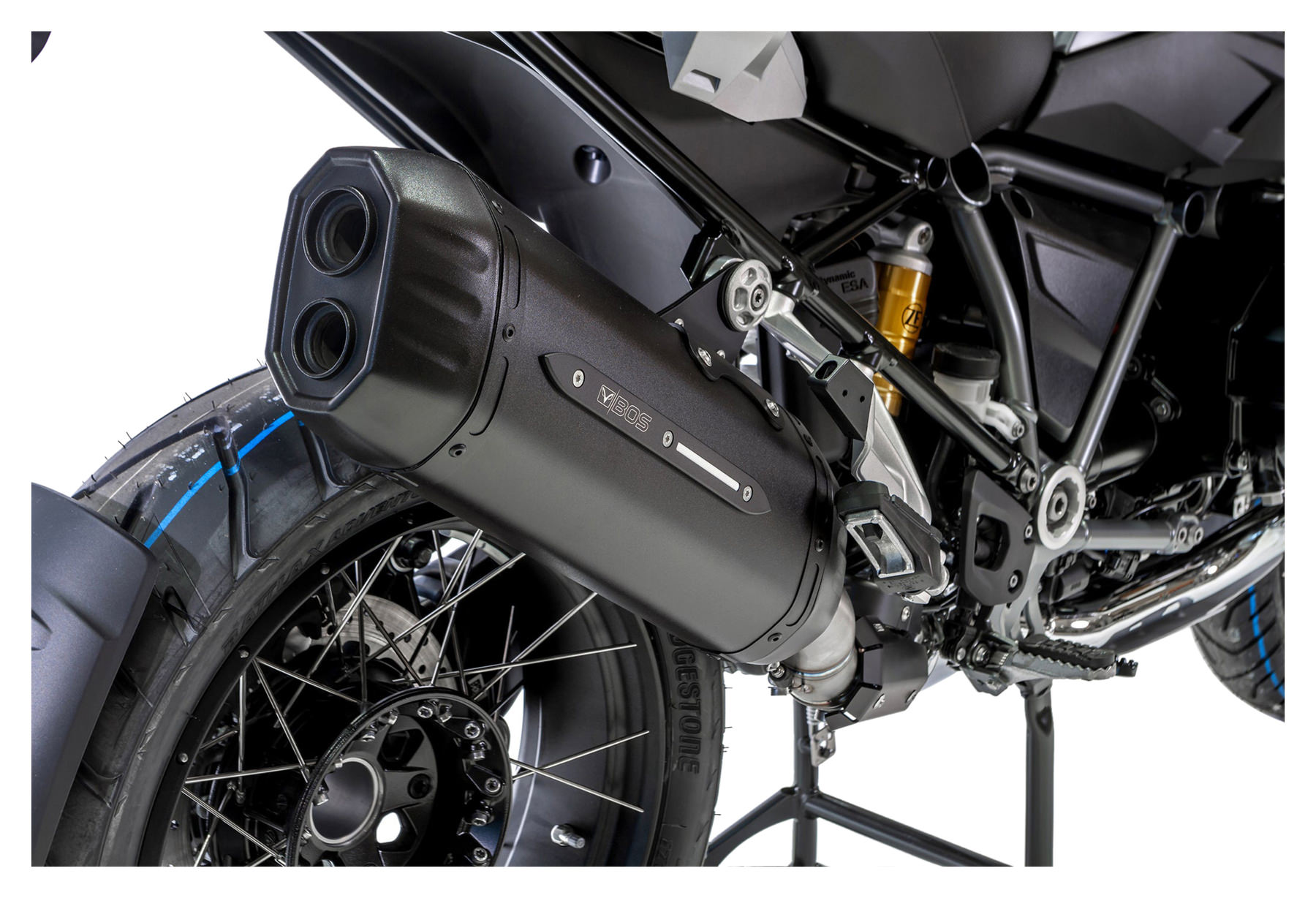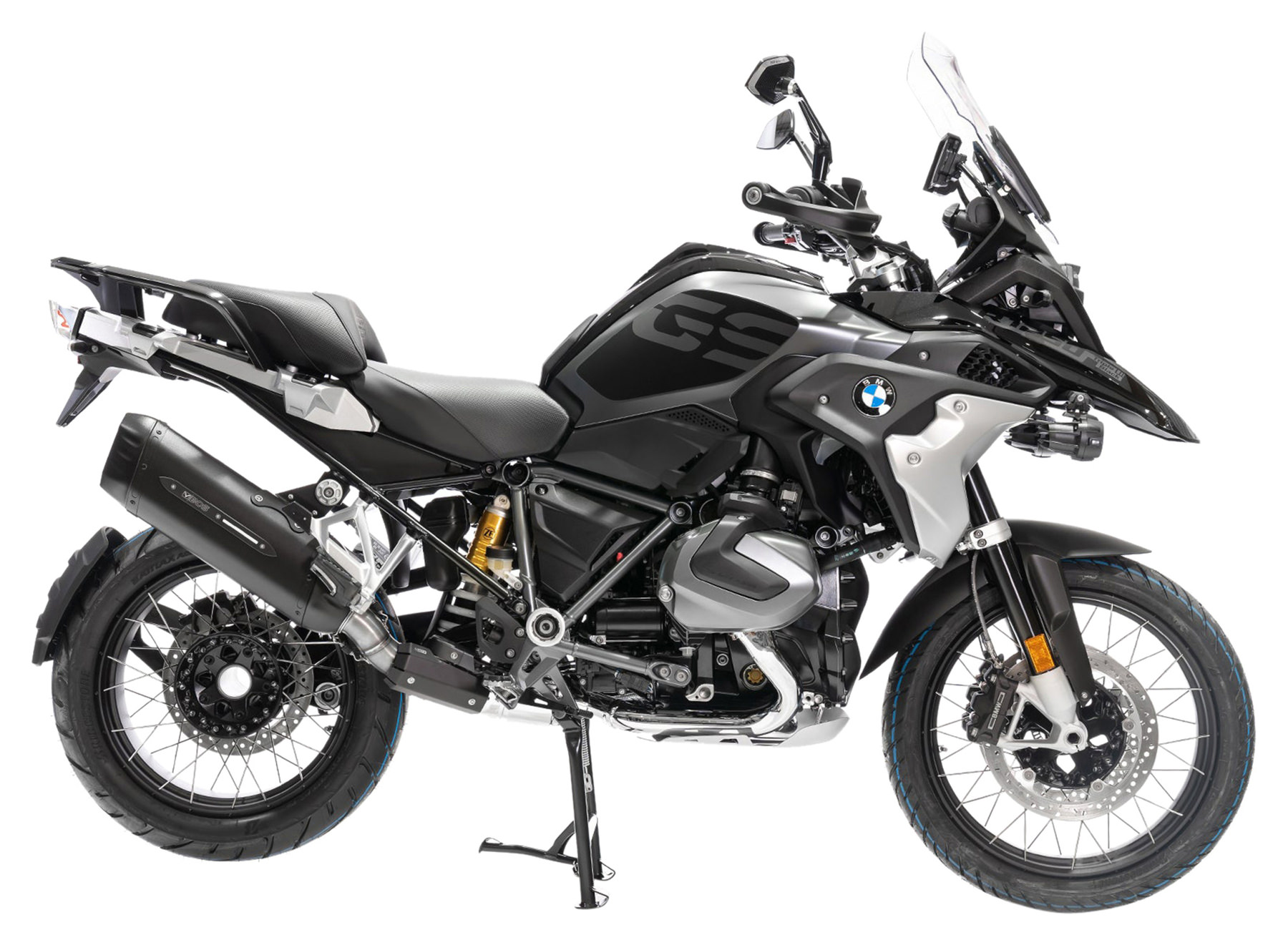 BOS Desert Fox Rear Silencer
You have placed the following items in the shopping basket:
BOS Desert Fox Rear Silencer
It's amazing how far the call of the desert fox will carry in the wild! No less astonishing is the sound of the BOS "Desert Fox" rear silencer on your touring enduro. What's more, the unusual design of this slip-on silencer will greatly enhance the look of your motorcycle.
Style and sound are both outstanding
Built entirely of stainless steel and available in three versions: Carbon steel, matt or black stainless steel
As a slip-on with connecting pipe, suitable for fitting to the original front silencer or manifold
Includes all parts required for replacing the original rear silencer
EC type-approved
BOS rear silencers are renowned for their superb fit and excellent engineering.
Each exhaust system is tested on a dynamometer to ensure that it boosts performance and also produces the legendary BOS sound
The superb design blends perfectly with the lines of the motorcycle
Every rear silencer is assembled by hand to ensure top quality and perfect fit
Information about the shape and design can be found under "Important Information"
Please note:
From Euro-4 motorcycles, changing the sound mechanically is not possible under the statutory regulations. You should go to "Important Information" to check whether this applies to your motorcycle.
The "DesertFox" lettering has been replaced by "Performance" lettering as part of a model update.
Manufacturer details: BOS Auspuff

Performance Exhaust Systems

Based in the Netherlands, BOS is a family business that has specialised in the design and manufacture of motorcycle exhaust systems for over 50 years now. All the developments and years of experience from the world of motorbike racing go into the production process. Only the best materials are used, together with state-of-the-art technology. In 1994, BOS became the first company to homogolate an absorption silencer in conjunction with a dB killer for EU approval. This system and the unmistakable muffled, throaty BOS sound is now available for many motorbike models.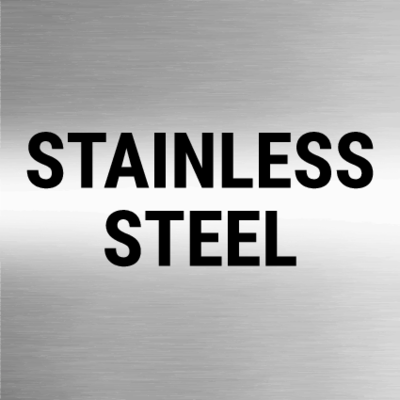 Stainless steel is a collective term for rustproof steel. It is much more resistant to corrosion than non-alloyed steels. Stainless steel does not deteriorate, and is hygienic, UV-resistant, non-corroding, fracture-proof, non-toxic and environmentally friendly. It does not weather and can be recycled in its entirety, even after many years. Technically, the term "stainless steel" refers to corrosion-resistant steel alloys with a wide variety of compositions but always containing a high percentage of chromium (usually a minimum of 10.5%)

.

MAINTENANCE:
Stainless steel should be cleaned regularly like all other materials, especially after exposure to salty air (near the coast), and also at regular intervals.
Water can easily collect in corners, edges and screw connections, resulting in corrosion. So careful cleaning is important, and if necessary screws should be undone in order to clean the parts thoroughly.
Do not leave rusty steel parts against stainless steel to avoid the rust "contamination".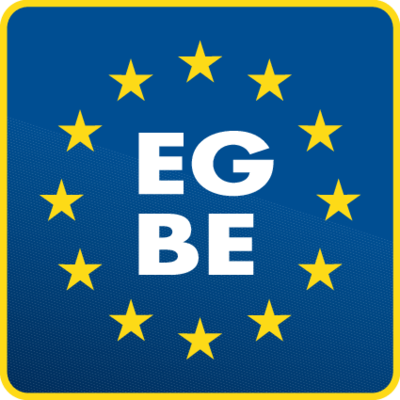 Modern vehicle accessories of different types now frequently carry an "E" approval mark valid throughout Europe. This "E" mark, which is made up of a combination of letters and numbers, is clearly displayed on the product and shows the application tested, the country in which testing was carried out and, where appropriate, the vehicle type to which approval applies. EC type approvals for exhaust systems, for example, are always issued for a specific vehicle type, whereas in the case of lighting, they apply to an entire group of vehicles, e.g. motorcycles.
This certification mark is the sole proof of legality stipulated by law, i.e. no written report or entry in the vehicle documents by a TÜV (German Technical Inspection Association) test centre is required. However, when it comes to installing accessories, the relevant guidelines of the Road Traffic Licensing Regulations (StvZO) must always be observed.
At a roadside check or a TÜV vehicle inspection, the registered keeper is only required to show the "E" mark. It is then up to the official in charge whether to check the mark with the Federal Motor Transport Authority (KBA) in Flensburg (or equivalent type approval authority in other countries), which is able to decode all certification marks.
The ratings will be available to you again soon.
Issue 74-2020
MO magazine tested various accessories on the R1250GS in its BMW Special Issue 74. The BOS Desert Fox was awarded an MO recommendation. The following features were given special mention:

- Sturdy, impressively engineered
- 700 g lighter than the original
Issue 18-2017
In its 18-2017 issue, "Motorrad" magazine tested seven exhaust systems on the Honda CRF 1000. The BOS Desert Fox was awarded a MOTORRAD PRACTICAL RECOMMENDATION. The following features were given special mention:

- Superb finish
- Well made heat guard
- Engine compression is increased in the lower rpm range
- 2 hp increase in engine power
Issue 12-2017
In its 12-2017 issue, "Motorrad News" magazine tested four aftermarket exhaust systems on the R 1200 GS. The BOS Desert Fox scored full points in the four test criteria of quality of engineering, fit, test stand and value for money. Other features given special mention were:

- Looks fantastic
- Clean welds
- Flawless carbon finish
Issue 22-2015
"Motorrad" magazine tested nine exhaust systems on a BMW R 1200 GS in its 22-2015 issue. The BOSS Desert Fox was rated GOOD, and the following features were given special mention:

- Delivers a small torque boost in the lower range
- Well-engineered
- Precision fit

(Eight of the silencers tested were rated "Good")
+400 brands
2-year right of return
Fast delivery
Worldwide shipping