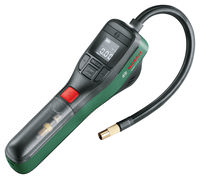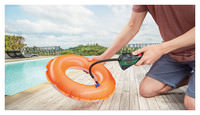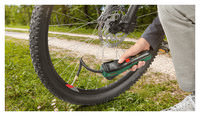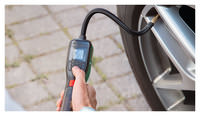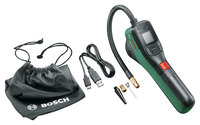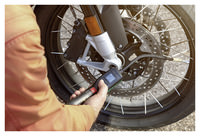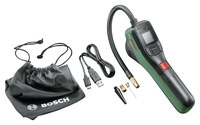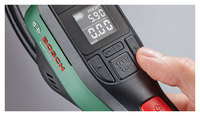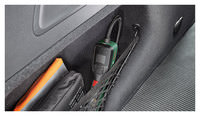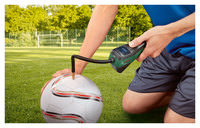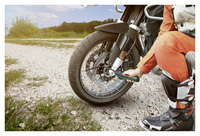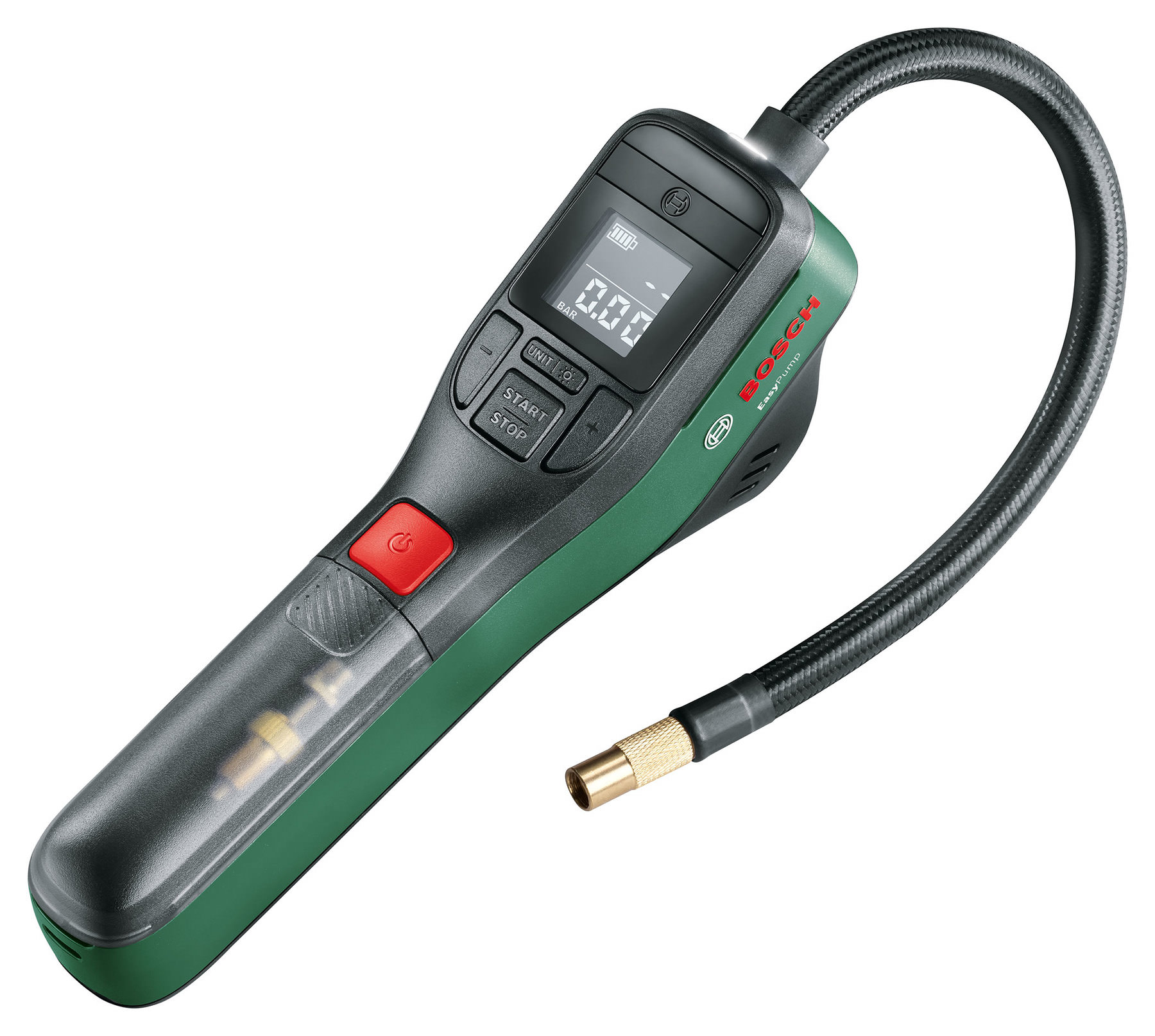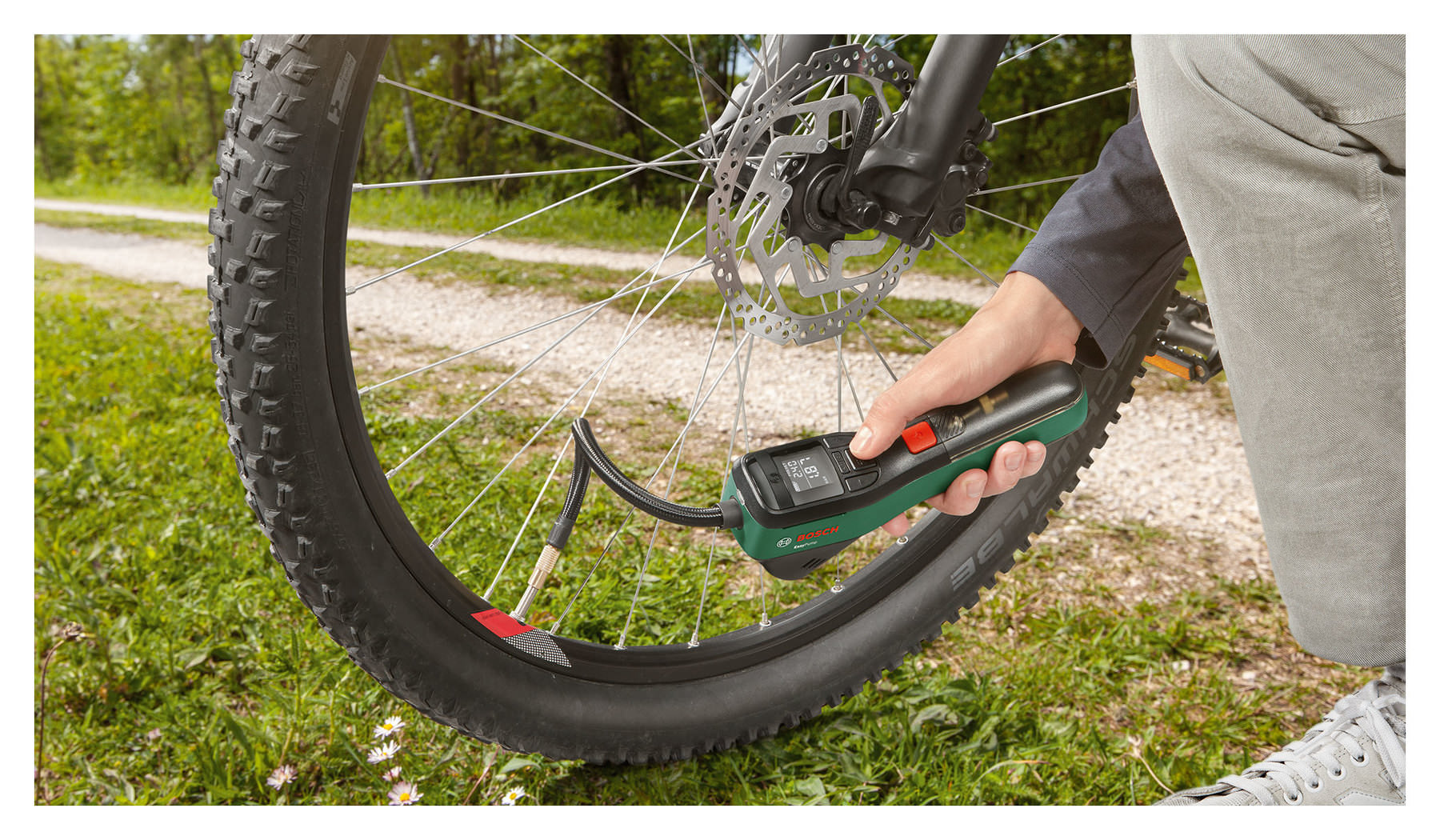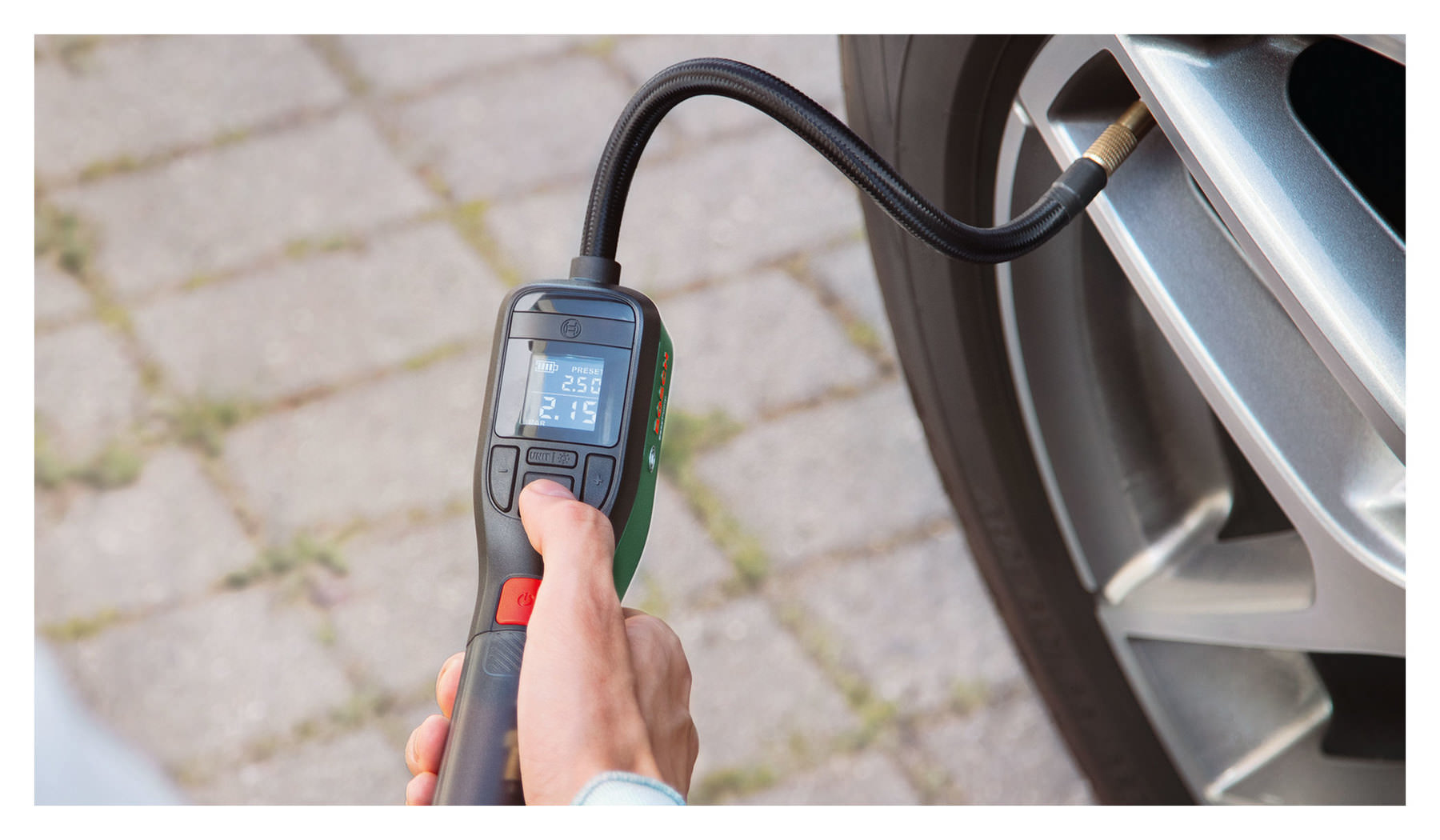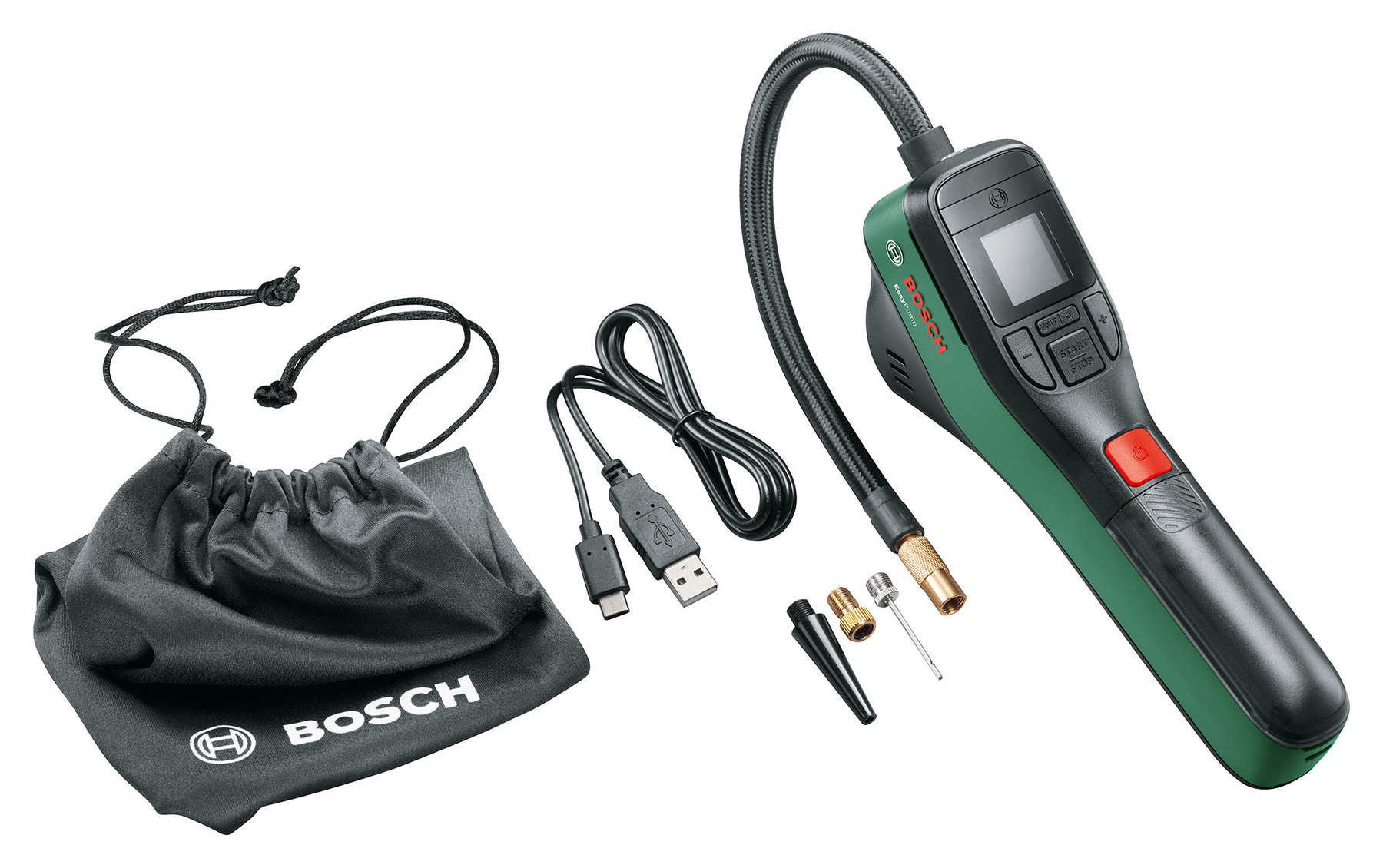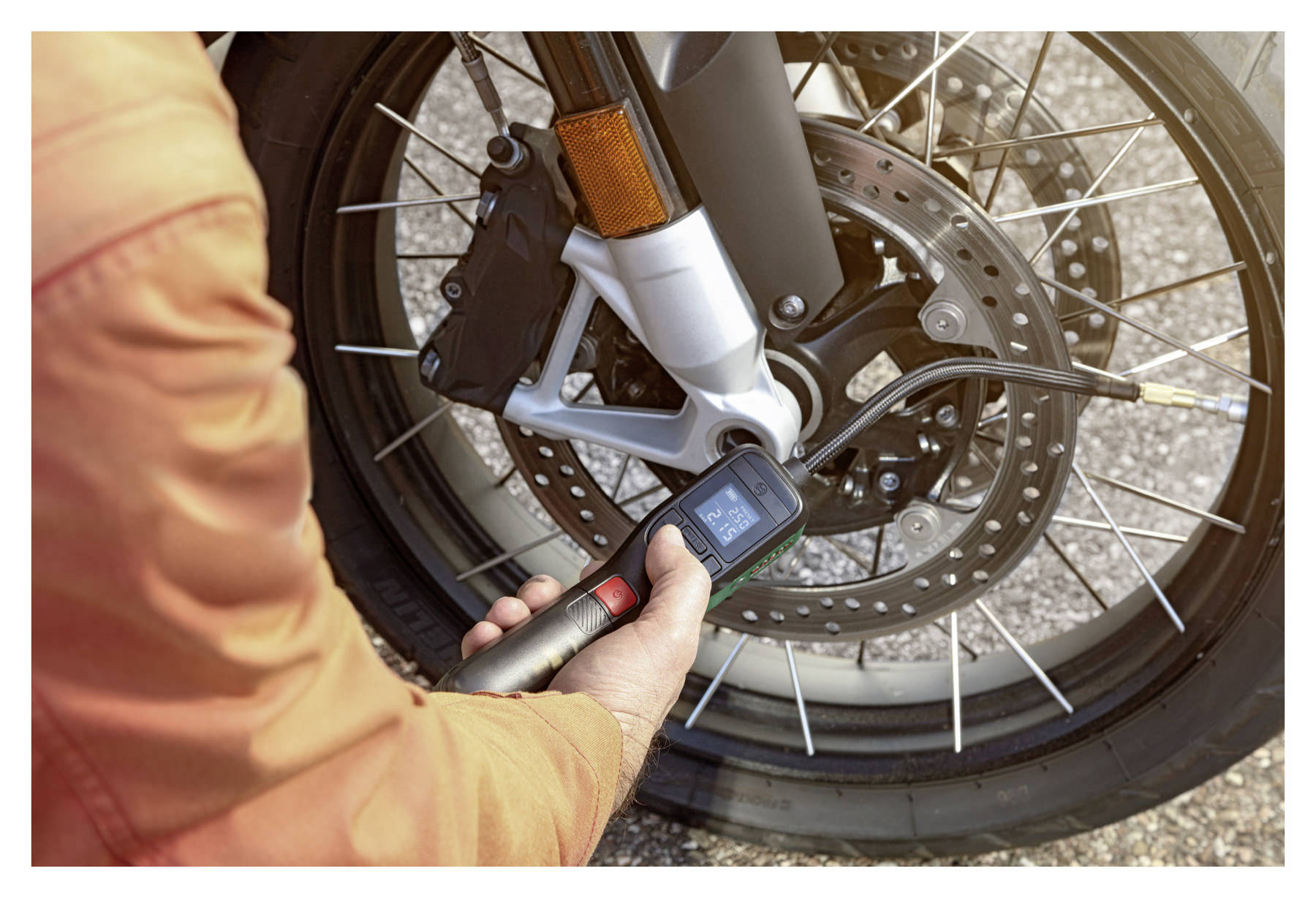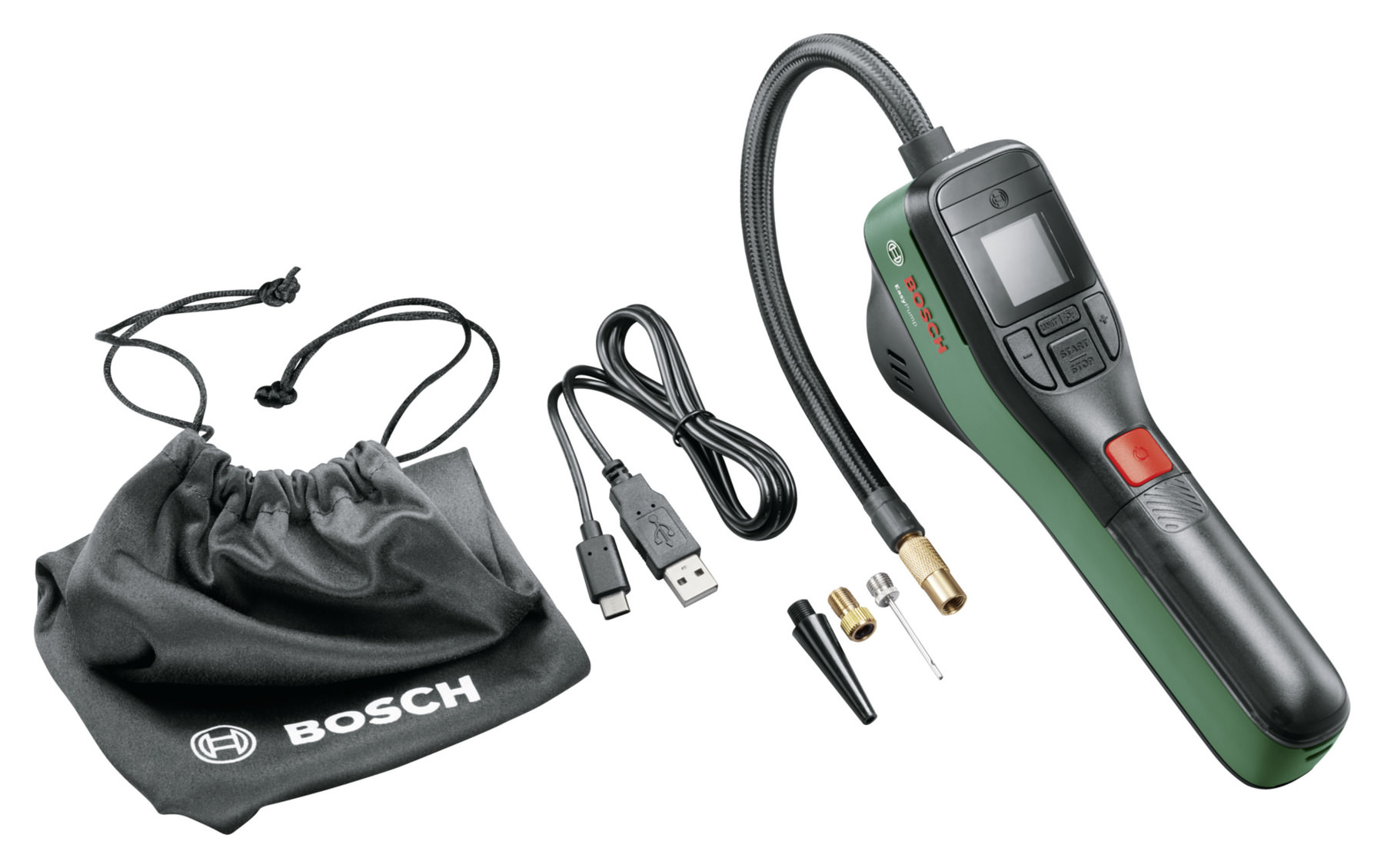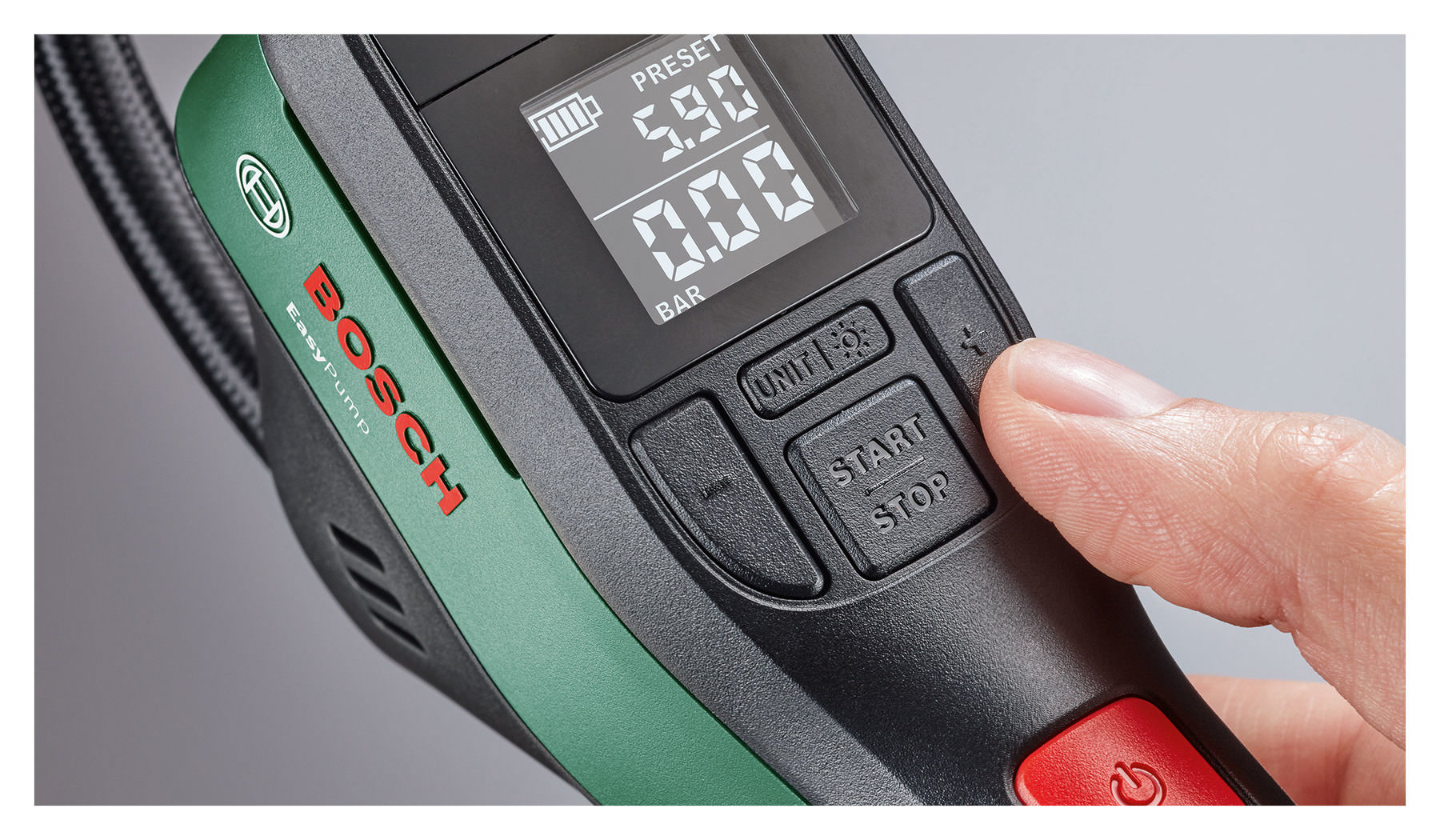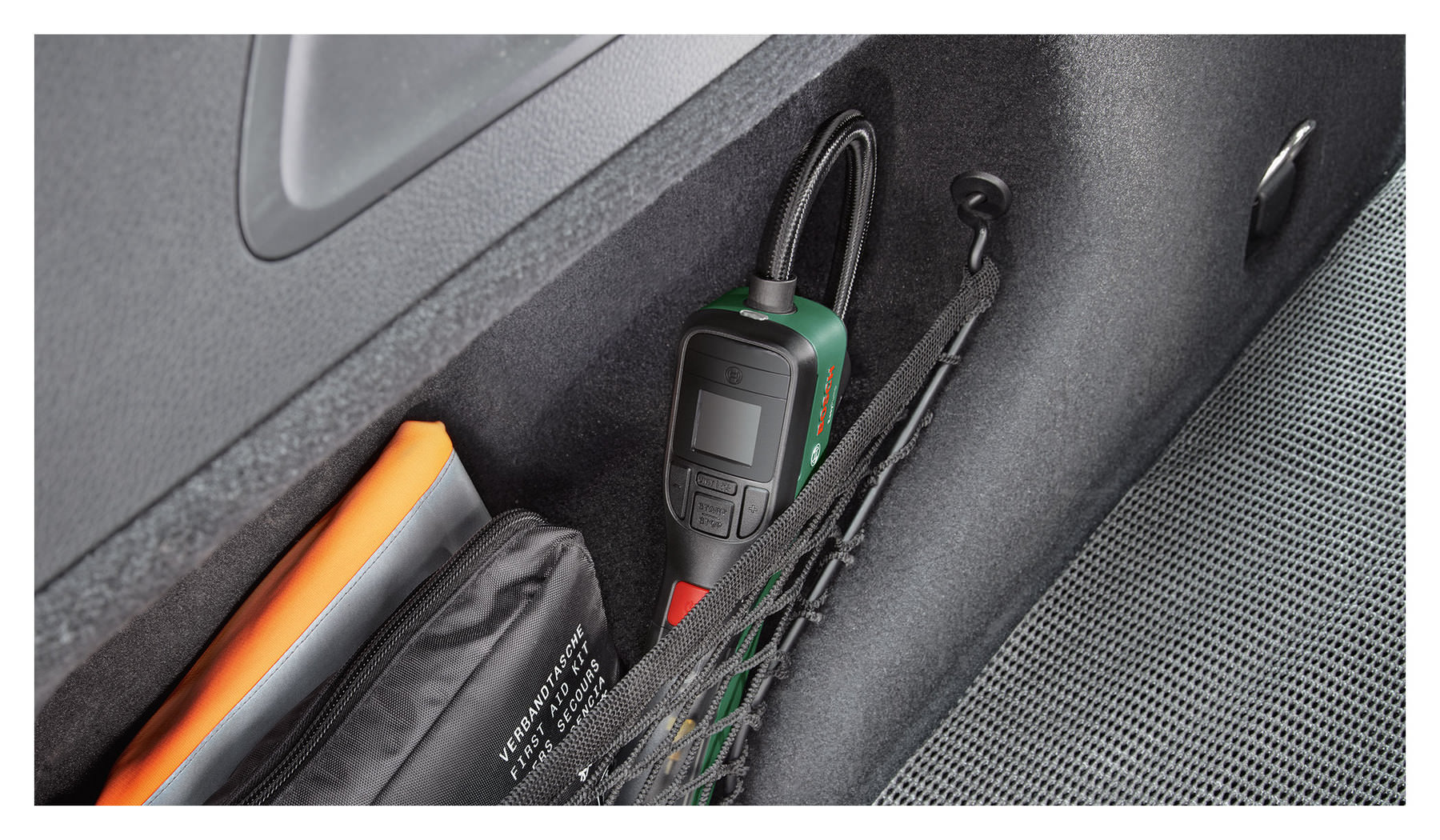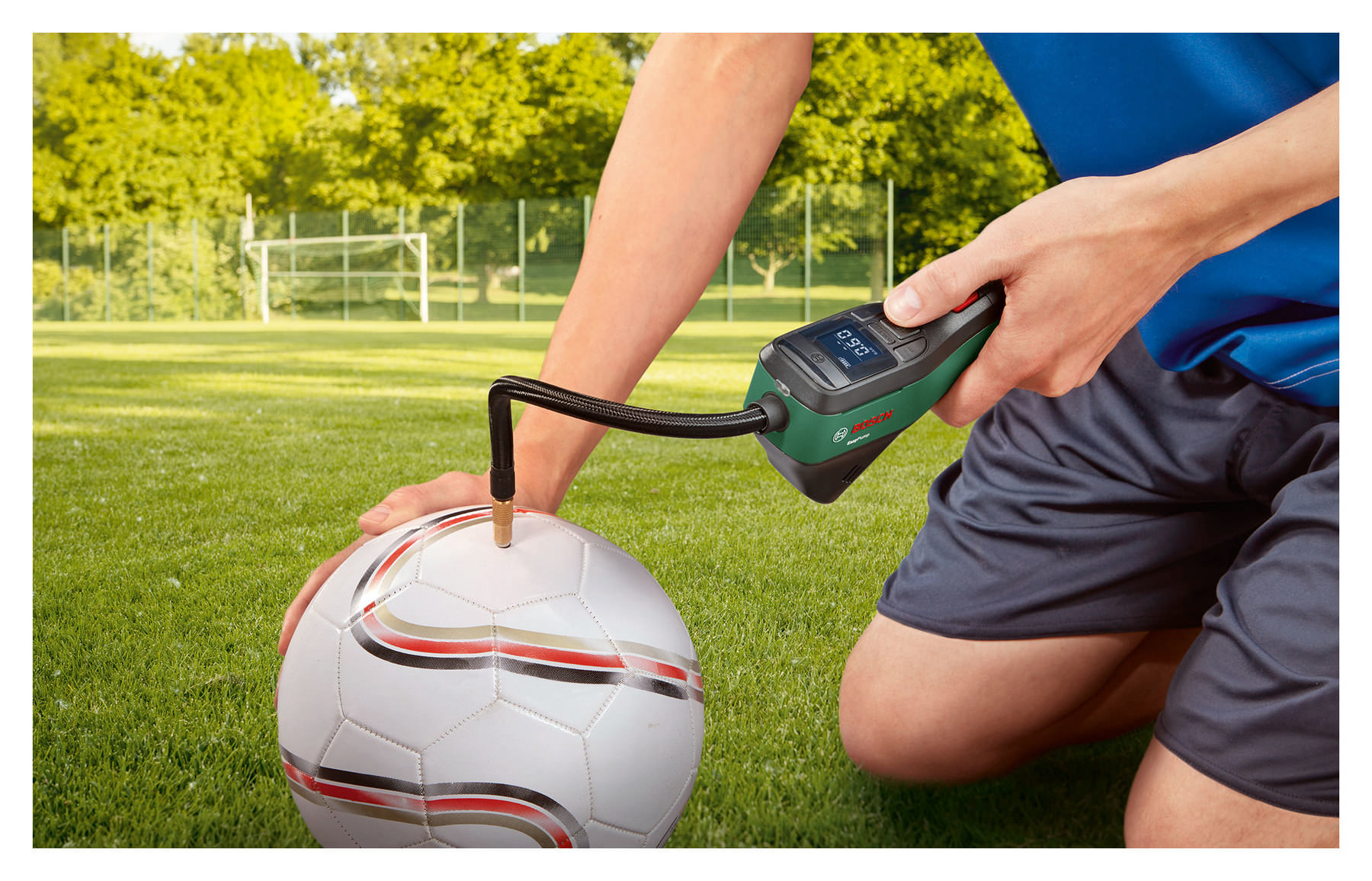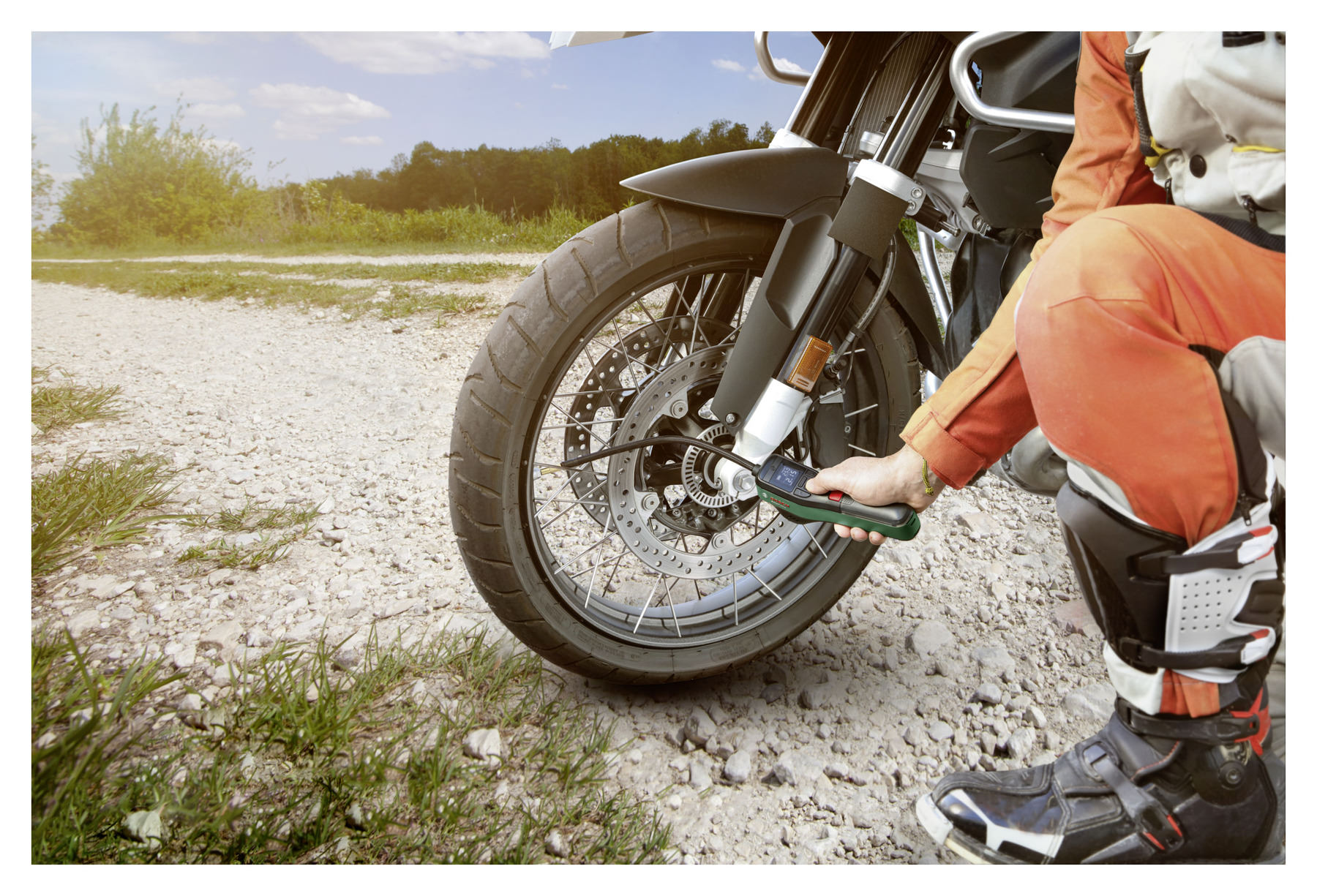 BOSCH CORDLESS TYRE PUMP
3.6 V, 3 AH, 10.3 BAR
You have placed the following items in the shopping basket:
BOSCH CORDLESS TYRE PUMP
3.6 V, 3 AH, 10.3 BAR
It's not very likely you'll ever need to use the innovative Bosch *EasyPump* in the middle of nowhere, miles from the nearest petrol station. Just to pump up your motorcycle tyres. But it could happen. And there are plenty of other situations, both at home and on your travels, in which a tyre pump could come to your rescue. So this compact model is a great thing to have. Roughly the size of a 0.5 l PET bottle, and weighing just 430 g (incl. rechargeable battery), the *EasyPump* can deliver up to 10.3 bar. That's more than enough for car and motorcycle tyres. A range of adapters is also stored in a compartment in the housing, so there's virtually no job for which you'll ever need to search for any other tyre pump. Balls, airbeds and mattresses, swimming aids, inflatable balloons. Anything goes!

Comes complete with USB charging cable (a power plug is not included). You can a suitable plug under "Compatible products".
Comfortable: effortless inflation with real-time measurement and integrated automatic switch-off for many different applications up to 10.3 bar
Simple and ergonomic: intuitive and convenient operation thanks to UX-tested button arrangement and ergonomic shape
Precision LED display with digital pressure detection
Integrated LED light for use in the dark
Light and compact: weighs just 430g and no bigger than a 0.5l PET bottle
Can be recharged at any time via USB-C®, including on the move
Battery voltage: 3.6 V / Ah 3 Ah max.
Weight incl. battery: approx. 0.4 kg
Max. pressure: 10 bar / 150 psi / 1,030 kPa
Max. output 10 l/min
Hose length 0.24 m
Air: The volumetric flow is 10 litres per minute.
Max. output 10.3 bar (irrespective of battery charge)
Dimensions (L x W x H): 49 x 215 x 106 mm
What's included
1 EasyPump
1 USB cable
1 fabric bag
3 adapters: Volume adapter, ball needle, French valve
WEEE-Reg.Nr.: DE 85857082