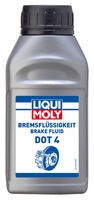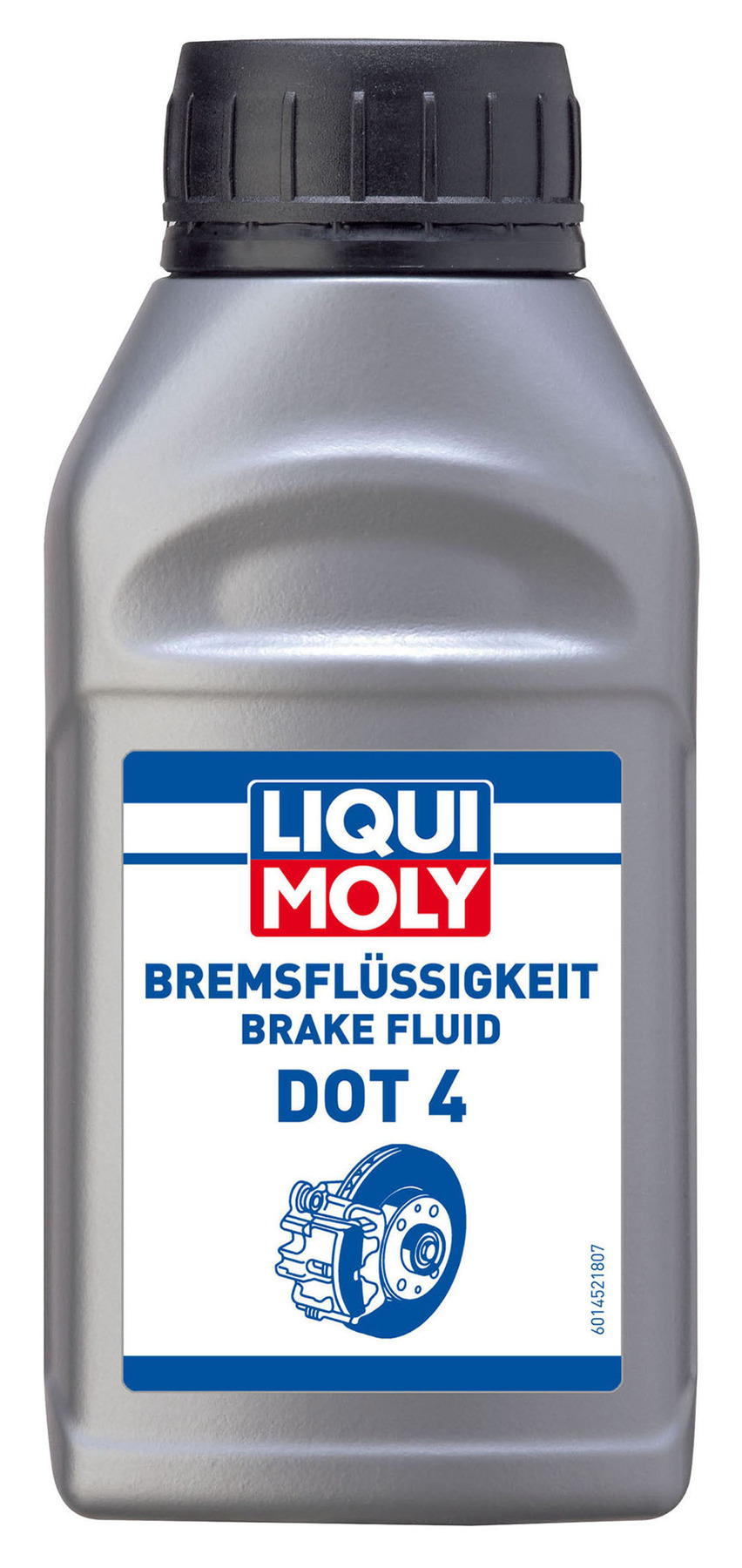 LIQUI MOLY DOT 4
BRAKE FLUID 250 ML
You have placed the following items in the shopping basket:
LIQUI MOLY DOT 4
BRAKE FLUID 250 ML
Liqui Moly DOT 4 is a synthetic brake fluid based on glycol ethers, alkylene polyglycols and glycol ether esters. It contains inhibitors that prevent corrosion of metallic brake components and reduce oxidation at elevated temperatures. Liqui Moly DOT 4 is specially formulated to extend the life of components in automotive hydraulic brake and clutch systems. The brake fluid has a high wet and dry boiling point. Special moisture flushing agents help protect against vapour bubble formation. Liqui Moly DOT 4 is miscible and compatible with all high quality synthetic brake fluids. However, optimum service life is only guaranteed when used unmixed.
synthetic brake fluid
excellently suited for use in all disc and drum brake systems, as well as clutch systems of motor vehicles for which a synthetic brake fluid of this specification is prescribed
Also suitable for use in ABS brake systems
Can be processed in all conventional brake fluid bleeding devices
Miscible and compatible with all high-quality synthetic brake fluids
Good viscosity-temperature behaviour
extremely high wet and dry boiling point
High thermal stability
ensures high lubricity of all moving parts in the hydraulic brake circuit
Excellent protection against vapour bubble formation
Excellent elastomer compatibility
Contents: 250 ml
Caution:
Brake fluid attacks car paintwork; if spilled, rinse immediately with plenty of water. Do not use in central hydraulic systems based on mineral oil.
Causes serious eye irritation.
Manufacturer details: Liqui Moly

LIQUI MOLY - High-tech additives for your motorcycle

The LIQUI MOLY company, based in Ulm, Germany, was established back in 1957 on the basis of a patent for the production of a liquefied form of molybdenum disulphide (MoS2). Today LIQUI MOLY is known around the world as a specialist manufacturer of lubricants and additives. LIQUI MOLY produces a wide range of oil and fuel additives designed specifically for motorcycle engines. Tested on the race track. For long engine life and top performance.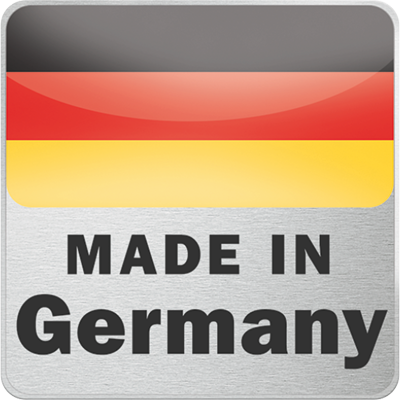 QUALITY MADE IN GERMANY!

By purchasing this item you have chosen a premium-quality product with superior German workmanship. This internationally acknowledged mark of quality means that this product is the result of efficiently coordinated development and production processes, technological expertise, continuous quality controls.
The ratings will be available to you again soon.
+400 brands
2-year right of return
Fast delivery
Worldwide shipping