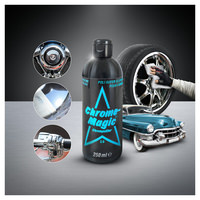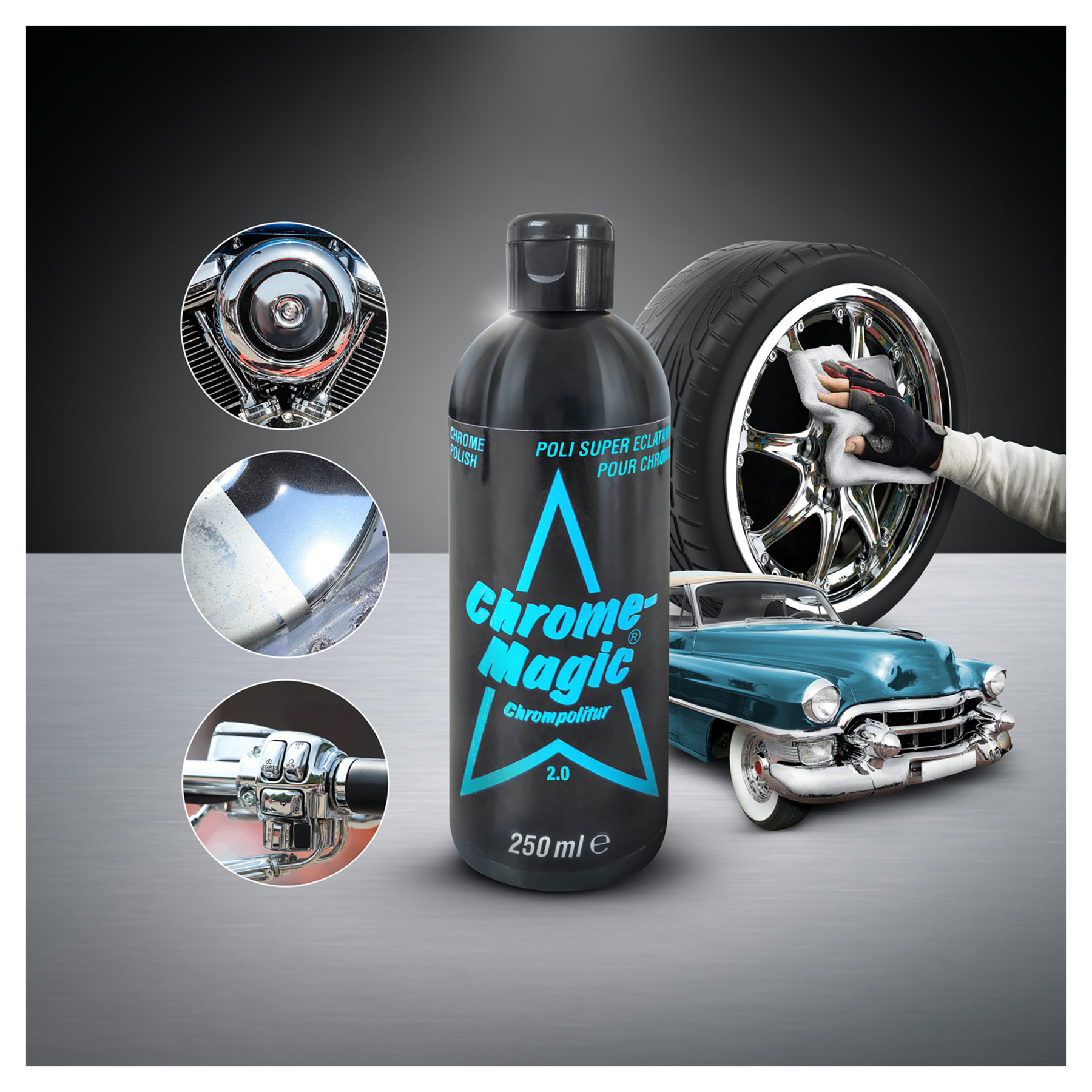 CHROME-MAGIC POLISH
2.0, 250 ML
You have placed the following items in the shopping basket:
CHROME-MAGIC POLISH
2.0, 250 ML
Brightly polished chrome parts on the motorcycle glittering and sparkling in the sun - what a sight to behold! The *Chrome-Magic* chrome polish brings out this irresistible shine will inevitably attract admiring, appreciative and perhaps even envious glances at your bike!
Cleans, polishes and conserves
For all chrome, stainless steel, titanium and other surfaces
Removes dirt, oxidation, surface rust and minor scratches
Brings out a glossy shine
Forms a water-repellent coating
Slows down the rate at which renewed oxidation occurs
Comprises: 250 ml
Good to know:
Please do not use *Chrome-Magic* chrome polish on surfaces with a brushed or matt finish!
Manufacturer details: Autec

At AUTEC virtually everything revolves around cables.

Whether insulation, protection, routing, fixing or labelling, AUTEC offers an extensive range for installation and maintenance.

The company only uses premium products from well-known manufacturers, firmly rejecting false economies because quality always pays for itself, even if "bargains" can seem tempting at first glance.
Good tools and materials have always been the key to doing a job professionally, speedily and, in the final analysis, cost-effectively.

AUTEC also supplies other products with carefully selected quality such as Aluminium and Chrome Magic polishes.

In addition, AUTEC is an authorised distributor for
DSG-CANUSA, PANDUIT and NITTO.
The ratings will be available to you again soon.
Issue 04-2023
In its 4-2023 issue, Motorrad Classic magazine tested 13 metal polishes. Chrome-Magic was rated GOOD. The following features were commended:
- Very easy polishing
- Good shine
- Proven product
(Three products in the test were rated 'Very Good', while five were rated 'Good')
Issue 03-2023
In its 3-2023 issue, Motorrad magazine tested 13 metal polishes. Chrome-Magic was rated GOOD. The following features were commended:
- Very easy polishing
- Good shine
- Proven product
(Three products in the test were rated 'Very Good', while five were rated 'Good')
+400 brands
2-year right of return
Fast delivery
Worldwide shipping