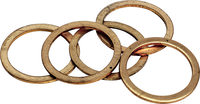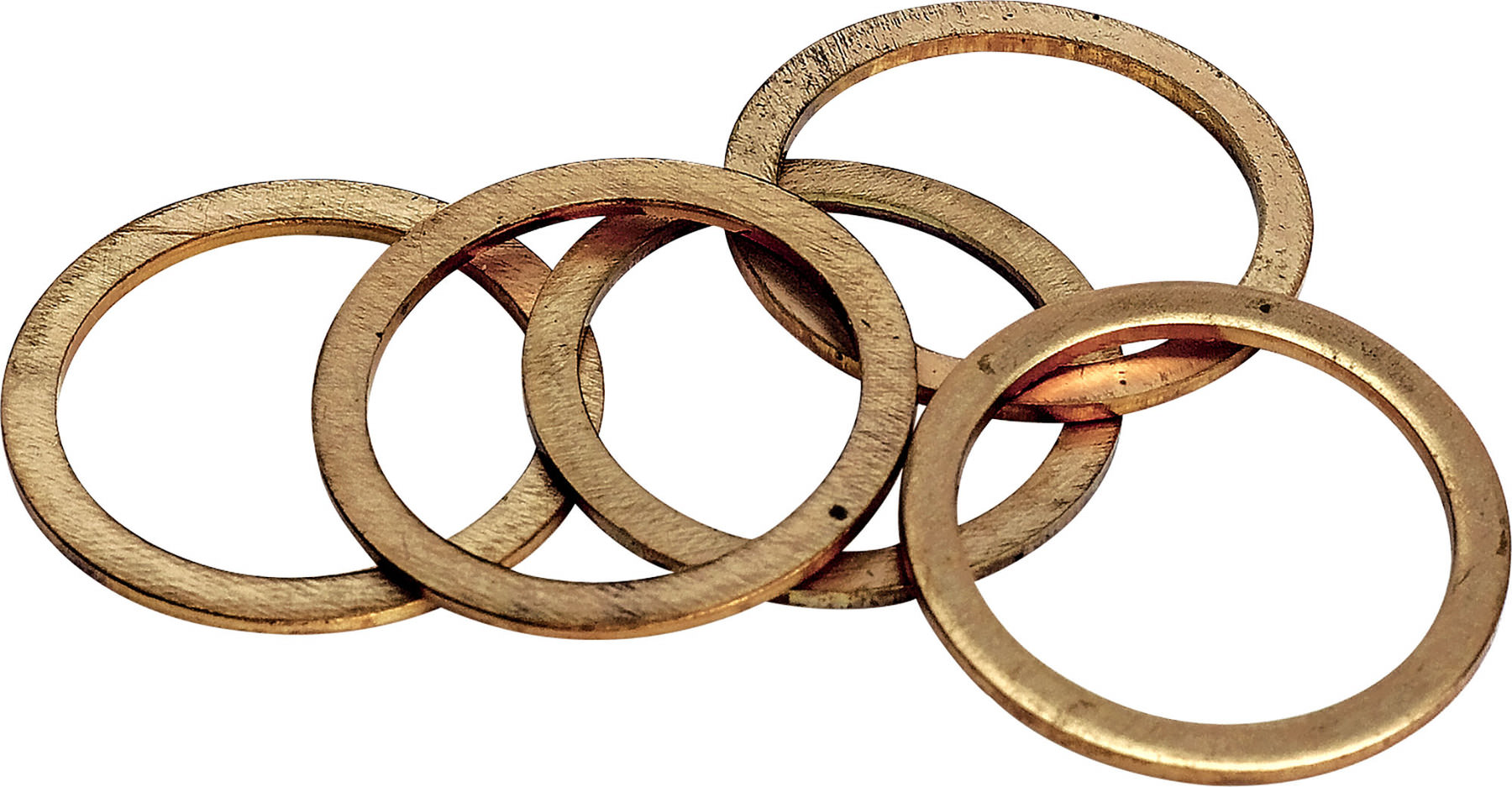 COPP. DRAIN PLUG WASHERS
14X18X1.5 / SET OF 5
You have placed the following items in the shopping basket:
COPP. DRAIN PLUG WASHERS
14X18X1.5 / SET OF 5
Speaking of copper sealing rings for oil drain plugs ... you should definitely replace them at every oil change. That's why we have them for you in a set of 5. Then you'll have some in stock for the next oil change. Due to the thermal stresses and the crushing of the previous assembly, it is not recommended to use the flat, "old" copper sealing rings again or even more than once. Their tightness is no longer fully guaranteed.
It is best to replace the copper sealing ring at the same time as every oil change.
available in the following sizes (5 pieces/set each) or in sets of different sizes, M10 - M18 one ring each (order no.: 10012314):
M 10 x 14 x 1.5 = order no. 10012315
M 12 x 16 x 1.5 = order no. 10012316
M 14 x 18 x 1.5 = order no. 10012317
M 16 x 20 x 1.5 = Order No. 10012318
M 18 x 22 x 1.5 = Order No. 10012319
M 20 x 24 x 1.5 = Order No. 10012320
M 22 x 27 x 1.5 = Order No. 10012321
M 24 x 32 x 2.0 = order no. 10012322

Dimensions: Inner diameter x outer diameter x thickness
Manufacturer details: Louis

It all began with a small motorcycle workshop in Hamburg. Since then, Louis has become Europe's largest motorcycle and leisure retailer. And even now, after more than three quarters of a century, we at Louis are no less passionate about life on two wheels.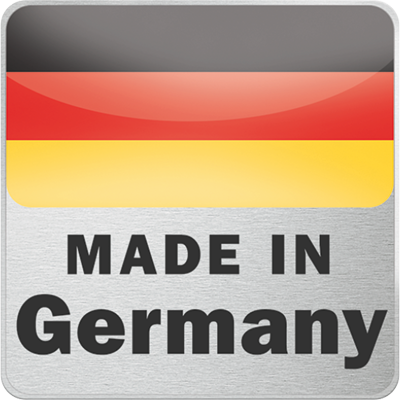 QUALITY MADE IN GERMANY!

By purchasing this item you have chosen a premium-quality product with superior German workmanship. This internationally acknowledged mark of quality means that this product is the result of efficiently coordinated development and production processes, technological expertise, continuous quality controls.
Write a review for COPP. DRAIN PLUG WASHERS
We offer you the opportunity to rate products purchased from Louis and to share your experiences with them publicly.

To ensure that your objective and truthful report will be really beneficial to all readers, please observe the following rules.


Please only rate products that you have personally used for their intended purpose.
Please give reasons for your positive and negative criticisms. Only then will they benefit other customers and allow us to improve the product if necessary.
Please don't copy content that has already been published elsewhere. It's your personal experience which counts.
Data protection: Please don't include your own and other people's addresses, telephone numbers or URLs or even the names of third parties (people as well as companies) in your review.
In your product review, please don't make comparisons with third party product ranges. Regardless of whether you judge these positively or negatively, you, or we as operators of this online shop, would be violating competition law.
Fair play: Please follow these rules so that we don't have to shorten or delete your rating.
Your product rating has been saved. It will be displayed in a few minutes
Your previous input will be lost!
Do you really want to cancel your entry?
+400 brands
2-year right of return
Fast delivery
Worldwide shipping