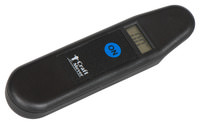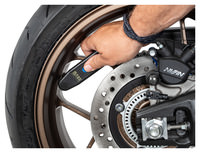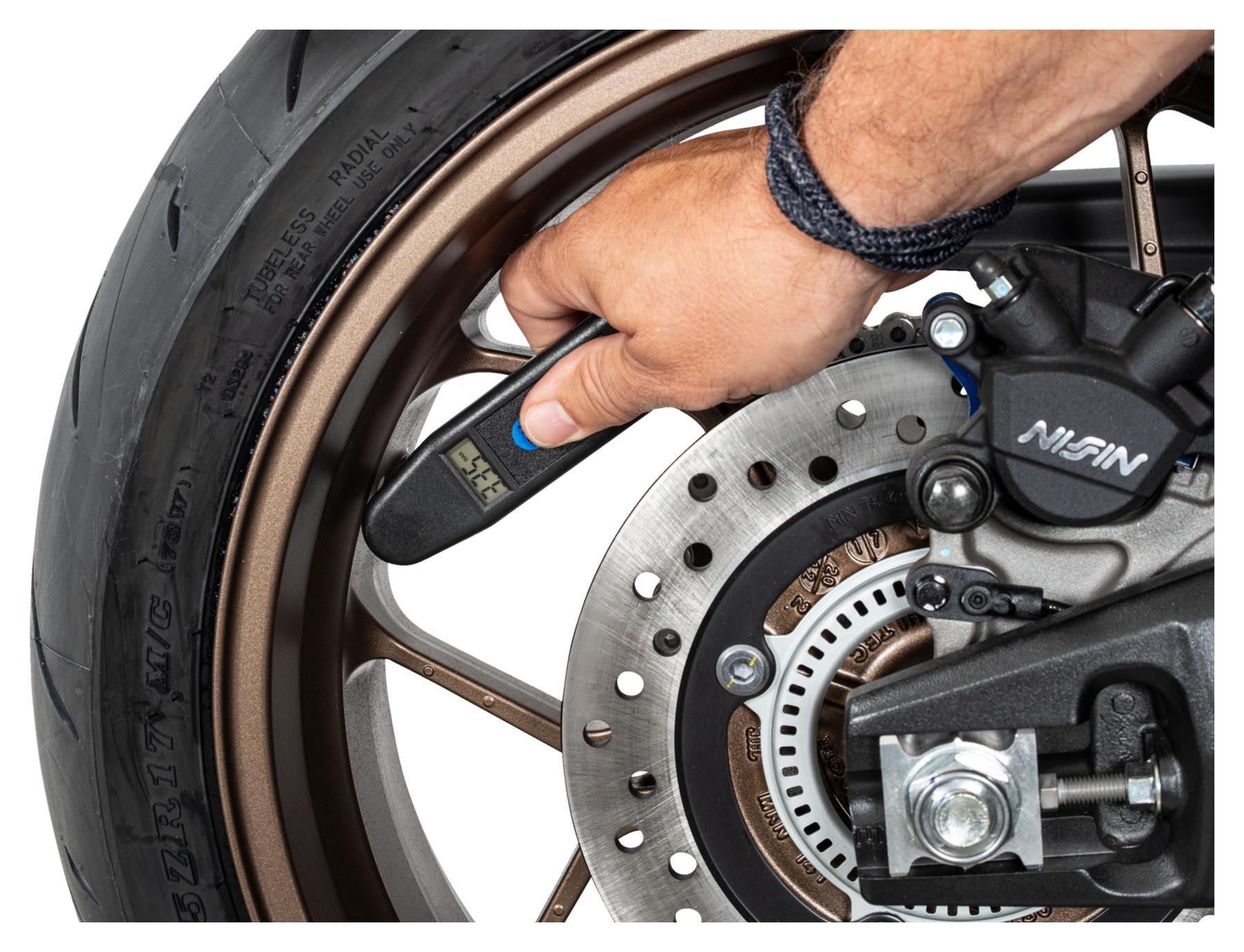 CRAFT-MEYER DIGITAL
TYRE PRESSURE GAUGE
You have placed the following items in the shopping basket:
CRAFT-MEYER DIGITAL
TYRE PRESSURE GAUGE
The weekend has arrived! The sun is shining, the weather is nice and warm - so it's time to set off on a tour! Great idea. But first you'll need to swing by the petrol station and check your tyre pressure. That's a real pain! Fumbling about with the valves when you're wearing all your gear is just no fun at all. It could all be so much easier if you had this handy digital Craft-Meyer pressure gauge at home. Then you'd have been on the road long ago – enjoying your tour through the countryside instead of having to pump up those tyres.
You can carry this pocket-sized Craft-Meyer *Digital Pressure Gauge* with you to check your tyre pressure quickly and easily. Wherever, however and whenever you want or need to.
Display in bar and psi
Measuring range 0.15 to 7 bar
Maximum deviation: +/- 0.1 bar, increments: 5/100 bar
Battery included (type: LR44 3 V)
Important:
Incorrect tyre pressure can increase fuel consumption and tyre wear, and can also affect your safety on the road!
WEEE-Reg.Nr.: DE 65 34 31 11