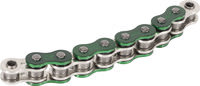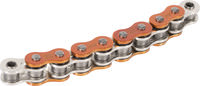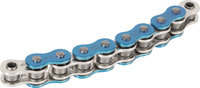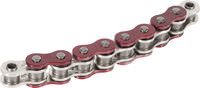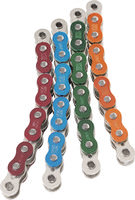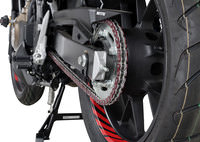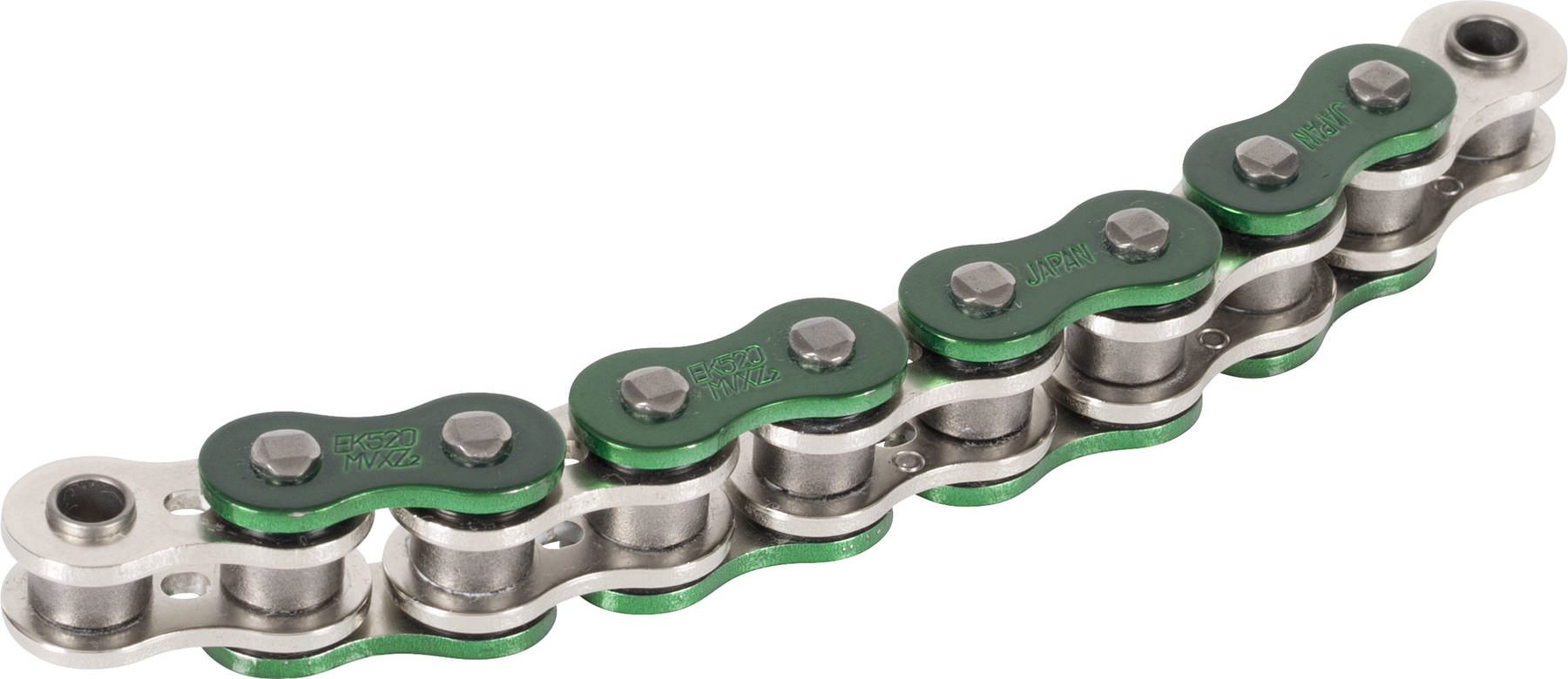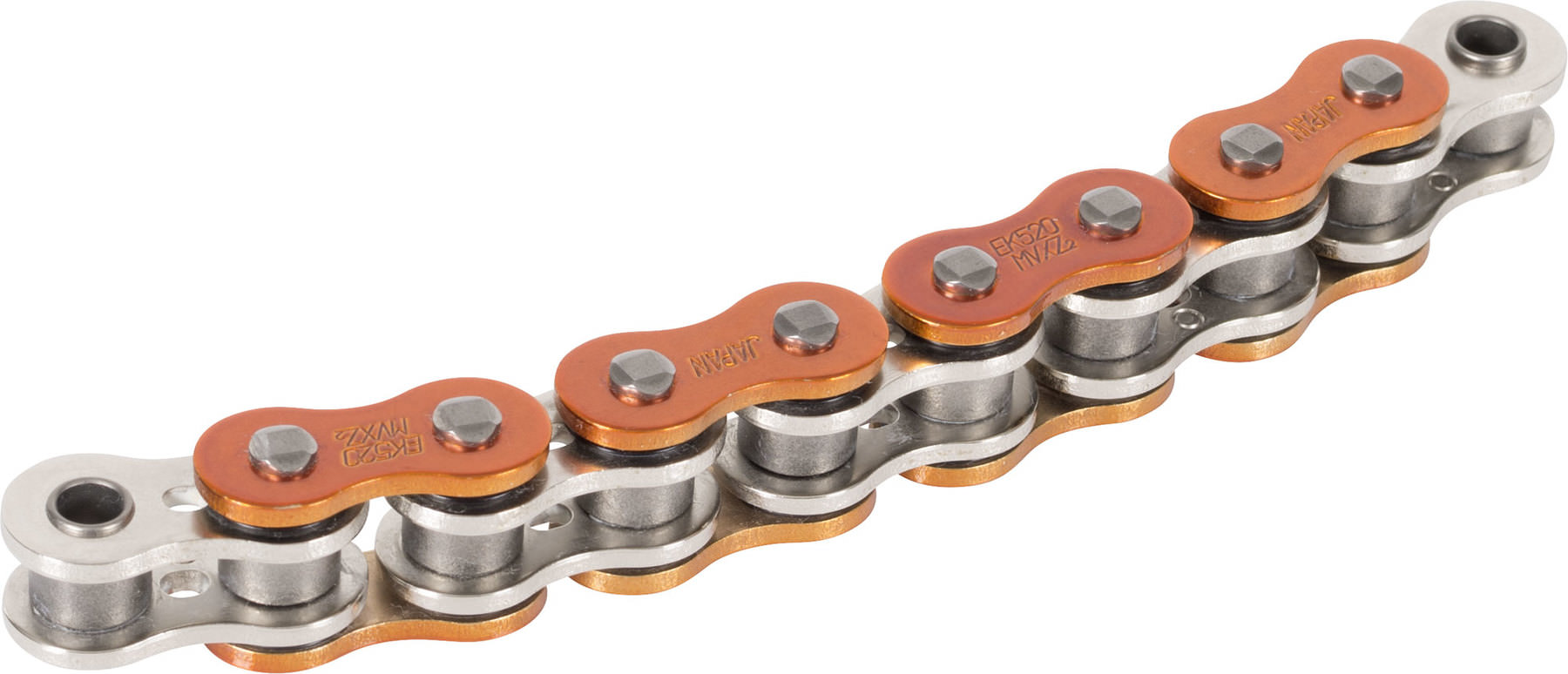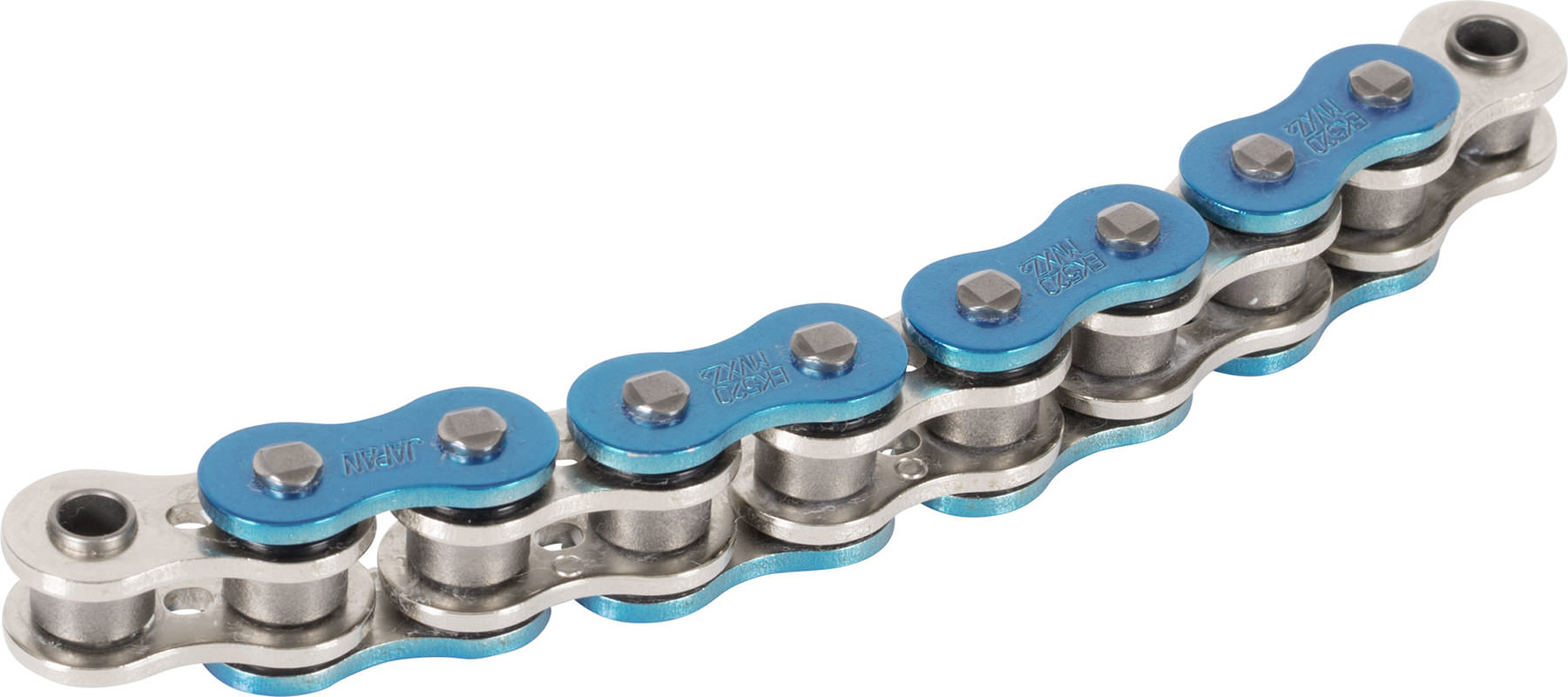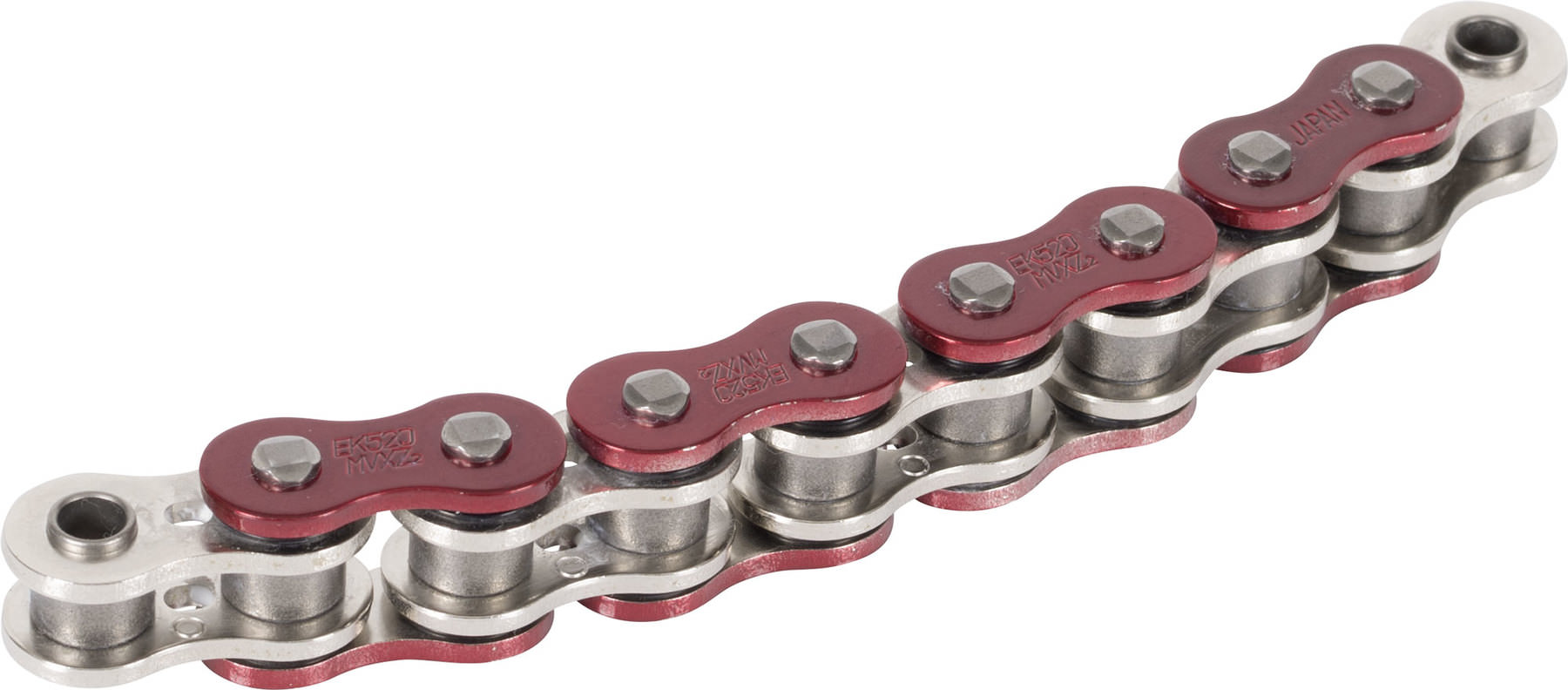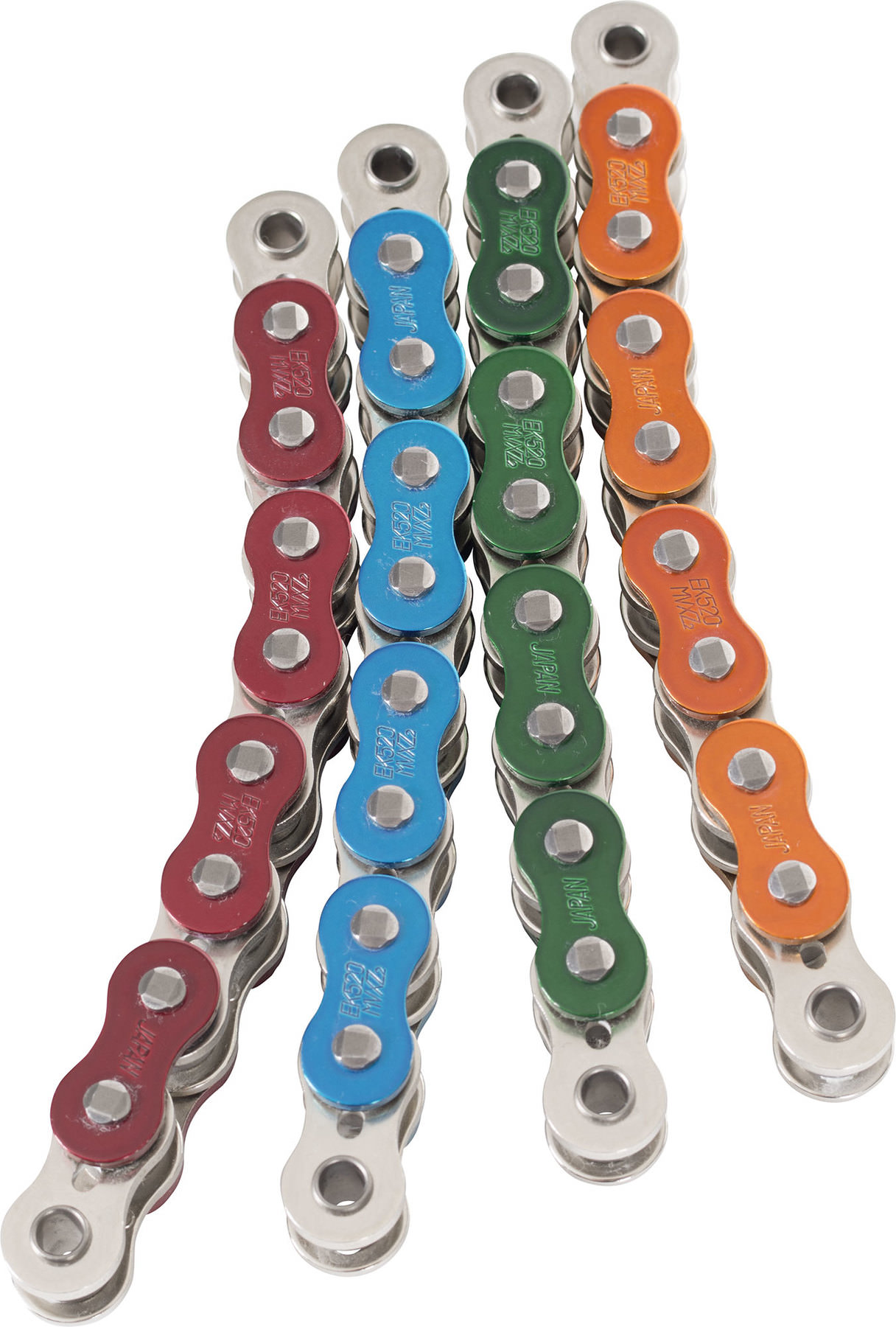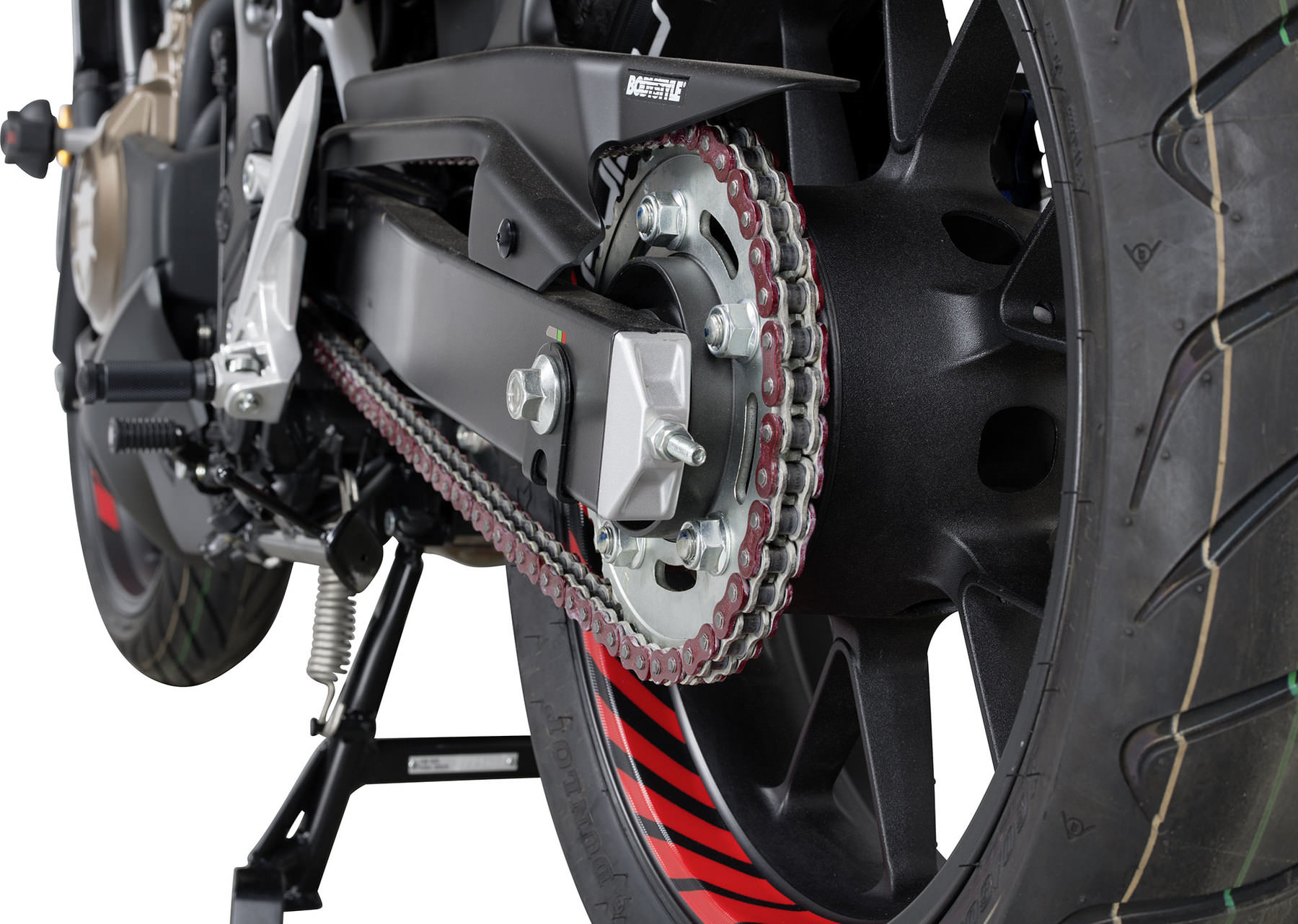 Drive chains MVXZ2 X-Ring metallic
in 4 metallic colours
You have placed the following items in the shopping basket:
Drive chains MVXZ2 X-Ring metallic
in 4 metallic colours
Colour is good - Metallic is better. Much better, in fact. That's why Enuma also supplies its successful MVXZ2 X-Ring Drive Chain in metallic colours. Everything else is just as before, which means less wear and up to 17 times longer service life compared to standard chains. The outstanding Quadra-X-Ring technology, in which the X-shaped rings ensure better sealing plus lower friction.
The features in detail:
Specially strengthened, smooth-running design
Enormous tensile strength
Low-maintenance Quadra-X technology
High-quality pre-greasing for long-lasting lubrication
Perforated inner plates save weight, reduce the risk of breakage in the event of overload and give improved self-cleaning
Fast chain changing
Chain is supplied open
Includes solid rivet link
Quality made in Japan
Available in 4 metallic colours:

Good to know:
For these chains, it's worth investing in the patented Enuma chain screw lock. It will save you the time-consuming job of riveting your chain with a special tool. (For ordering together with the chain, see "Compatible products")
Manufacturer details: Enuma

Perfect drive engineering from the inventor of the O-ring motorcycle chain

Since the 1970s, ENUMA has specialised in the production of high-strength motorcycle drive chains. With great success, considering that milestones such as the O-ring motorcycle chain, the screw-type chain lock, the Quad-Ring and Quadra-X-Ring chain sealing rings as well as the ZZZ drive chain for particularly high-performance "monster bikes" can be credited to the long-established company. Motorcycle chains with unusual colours appeal in particular to those bike owners who place high importance on the design and lasting impression of their motorcycle.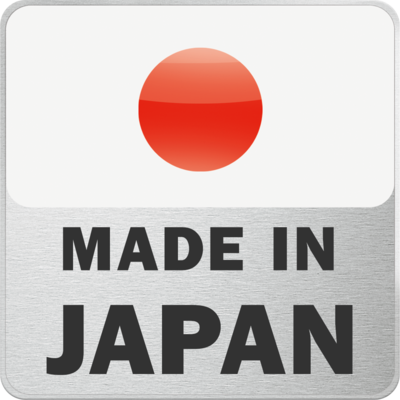 QUALITY MADE IN JAPAN!
This product has been imported from Japan! The latest technology and continuous production monitoring are just two of the factors that ensure you are offered a top-quality product.
The ratings will be available to you again soon.
+400 brands
2-year right of return
Fast delivery
Worldwide shipping