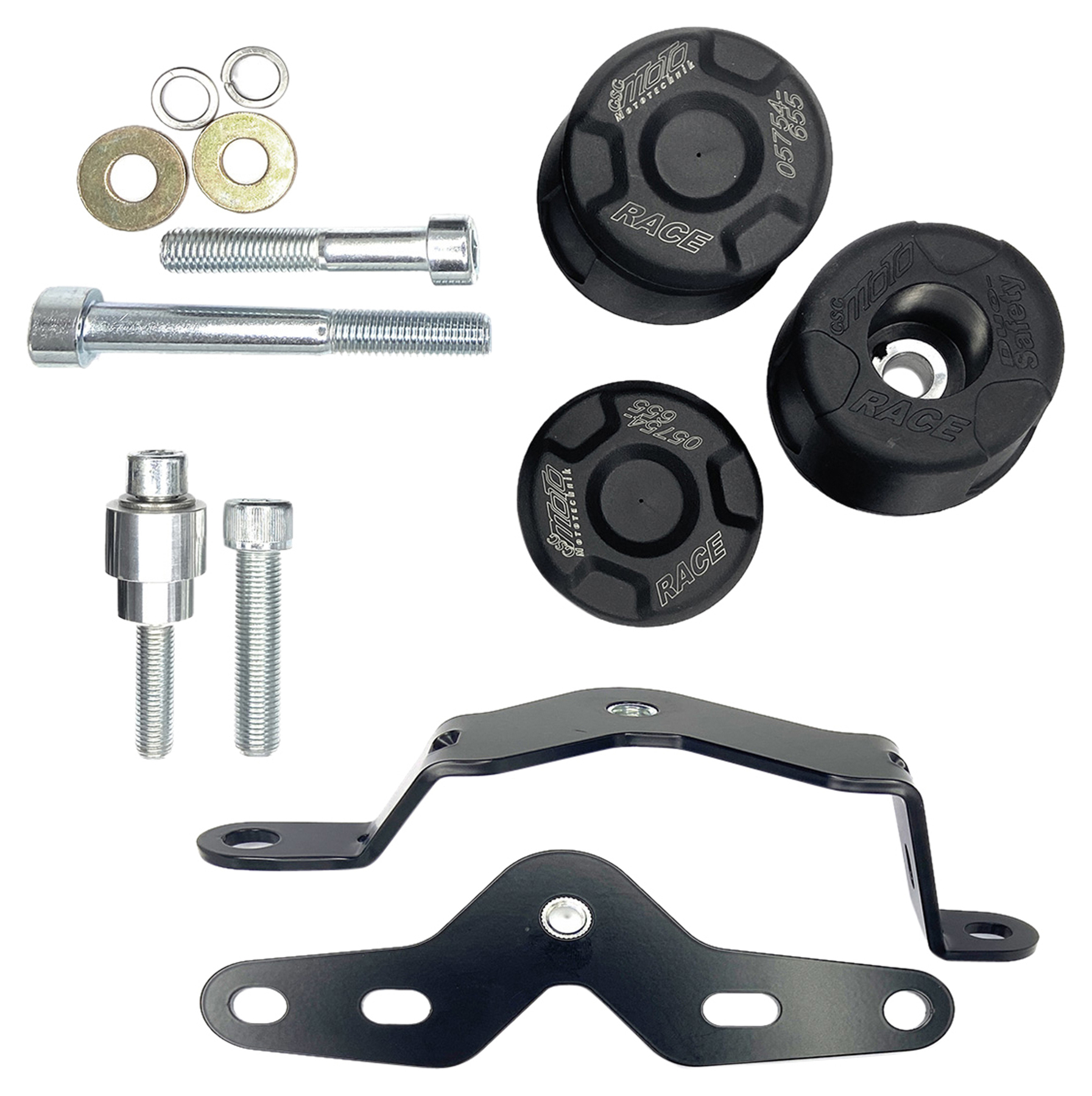 GSG CRASH PAD SET
YAMAHA WR 125 R/X 09-
You have placed the following items in the shopping basket:
GSG CRASH PAD SET
YAMAHA WR 125 R/X 09-
When it comes to crash pads, GSG Mototechnik has over 30 years of experience and has become one of the top addresses worldwide. The GSG DUO-Safety crash pad sets reliably protect the frame, engine, gearbox and fairing parts of your bike. In the event of a rollover or crash, the robust plastic pads prevent critical areas from dragging through, breaking or otherwise being affected. GSG pads are among the most tested and proven products in the field of crash protection.
Mounting: on aluminium support/holding plate
made of special high-performance plastic, CNC-milled (pad runners of the Streetline version and engine cover attachments/protectors are CNC-milled from solid plastic)
Large contact surface of ~60 mm optimally absorbs forces occurring in the event of a fall / rollover
Precisely calculated radii on the edges of the pads ensure an optimum sliding effect. The motorbike is slowed down in a calculated manner during the sliding phase of a fall without generating excessive bending and leverage forces on the bike/bracket. This prevents further damage
Mounting adapter and carrier plates are made of a special aluminium alloy.
Calculated predetermined breaking and bending points at the connection points of the pads to the carrier plates or to the base carrier/adapter provide additional safety. Before extreme leverage forces are transmitted to the frame or motor mount, the pads give way when a certain force is applied.
Pressed-in steel bushings at the points where there is a direct connection to the frame or motor ensure that the pads are seated correctly. This ensures that the manufacturers' torque values for fastening are correctly adhered to.
Secure fit of the pads is guaranteed
Scope of delivery:
1 x GSG crash pad set with shock caps.
Mounting material, installation instructions
Manufacturer details: GSG Mototechnik
Go to GSG Mototechnik articles
Vehicle protection - made in Germany

For more than 35 years, the German company GSG Mototechnik has played a very important role with first-class protection components for more than 500 racing teams. With its crash pads, GSG Mototechnik ensures the highest level of safety for riders and motorbikes worldwide.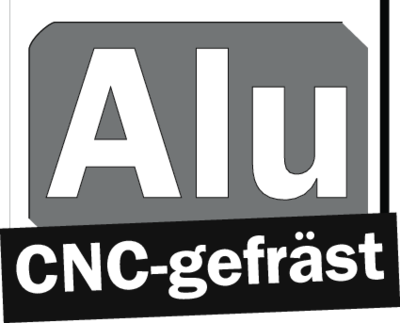 This product is made of high-quality CNC-machined aluminium and will look great on your motorbike.

To ensure that it gives you many years of service, please observe the following care instructions:

1. After installing the product, and each time you wash your motorbike, apply a wax-based care product, e.g. Procycle Polishing Wax, Order no. 10004923 for protection against wind and weather. You may need to repeat the application after an outing in winter weather, rain or salty air (near the coast).

2. Remove any corrosion as soon as possible using a standard aluminium polish (e.g. Autosol Aluminium Polish, Order no. 10004421).
The ratings will be available to you again soon.
+400 brands
2-year right of return
Fast delivery
Worldwide shipping