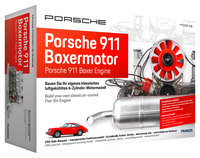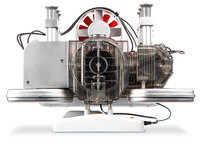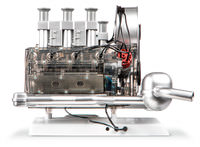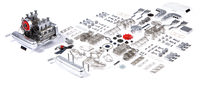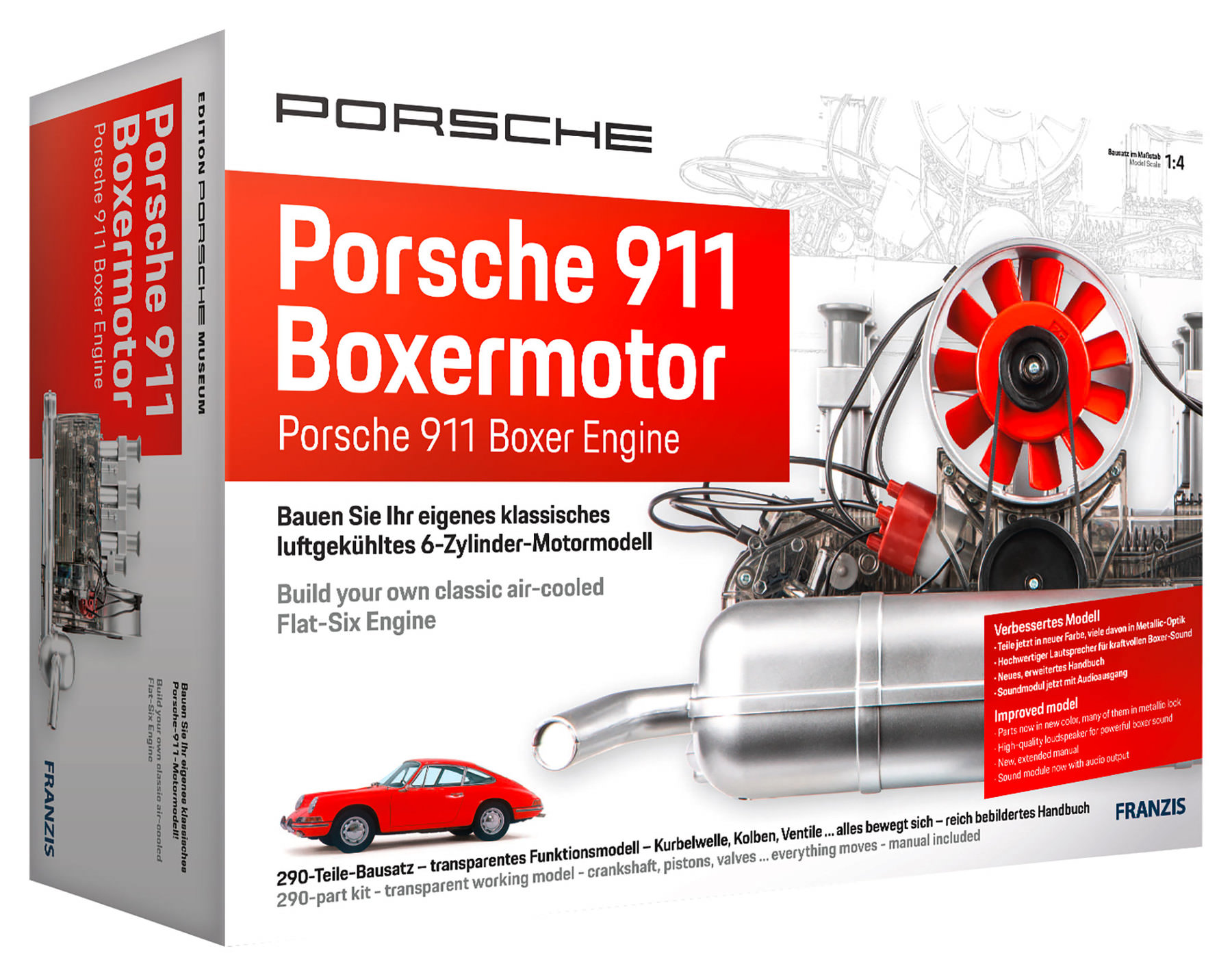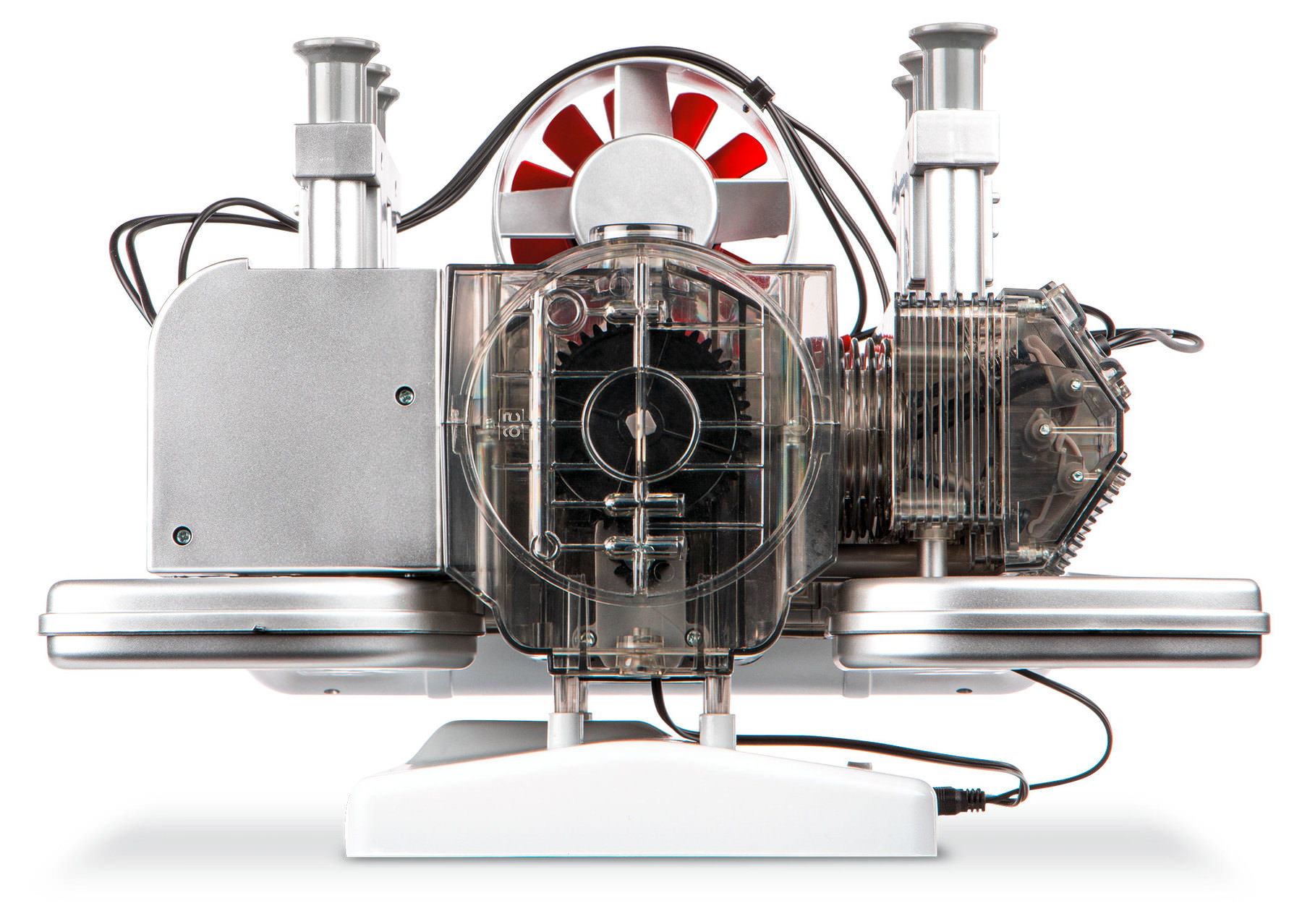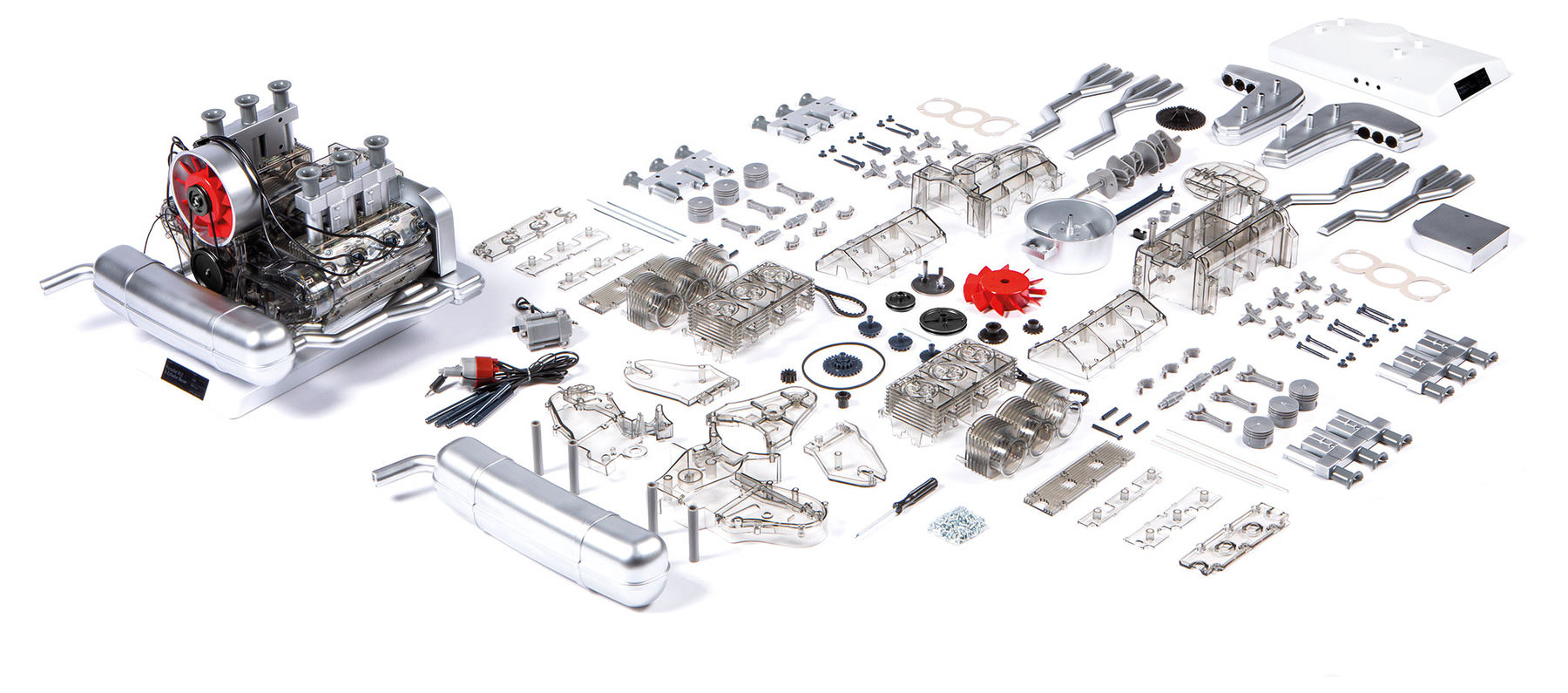 FRANZIS PORSCHE 911
BOXER ENGINE
You have placed the following items in the shopping basket:
FRANZIS PORSCHE 911
BOXER ENGINE
The Porsche 911. A legend in its own lifetime. First unveiled to the public in 1963, the iconic 911 is the car that everyone thinks of first when you mention the name Porsche. It was powered by the famous 6-cylinder boxer engine. As a fully functional and very accurate model from FRANZIS, you can build the 2L power train of 1966 without any gluing. Now in a new, improved version Includes many components in "authentic" colour and with metallic finish.
The FRANZIS Porsche 911 Boxer Motor model comes with a sound module with audio output, and the manual now contains even more information. Everything you need for your Porsche 911 Boxer fun.

This high-quality construction kit comprises more than 290 parts and was manufactured on the basis of the original drawings. Camshaft, pistons and valves can all be observed in operation through the transparent housing. With ignition sparks simulated by LEDs. All Porsche fans will love this unique construction kit.
Transparent housing gives a fascinating view of the internal components
Scale 1:4
Painted parts, some with metallic finish
Camshaft driven by toothed belt
Simulated ignition sparks
Functioning distributor
Driven fan wheel
Sound module with high-quality loudspeaker produces original boxer sound, audio output for headphones or connection to hi-fi system
Model comes complete with stand
Assembled size: 29 x 30 x 22 cm
Assembly instructions (German/English)
Also required: 3 AA batteries (1.5 V)

Not suitable for children under 14!
WEEE-Reg.Nr.: DE 21445697
Manufacturer details: Franzis

See-through engine models
The FRANZIS engine kits are wonderful to look at, and are designed for anyone who wants to understand and explain the technology of reciprocating internal combustion engines. The detailed replicas of classic engine concepts offer full visibility thanks to the transparent plastic housing. The crankshaft and camshaft, pistons and connecting rods as well as the entire valve train of the functional models are movable just like the original. Even the ignition sparks are simulated with LEDs. As with the models used as an example, the individual parts of the FRANZIS model engines are screwed or plugged together. The accompanying book with detailed building instructions helps and provides a lot of interesting background information.
Writing review is not available
We are currently working on the implementation. The feature will be available soon.
+400 brands
2-year right of return
Fast delivery
Worldwide shipping