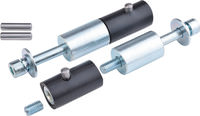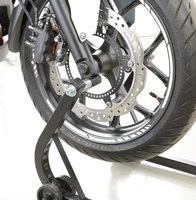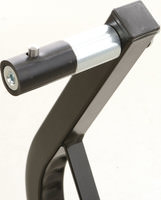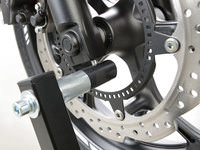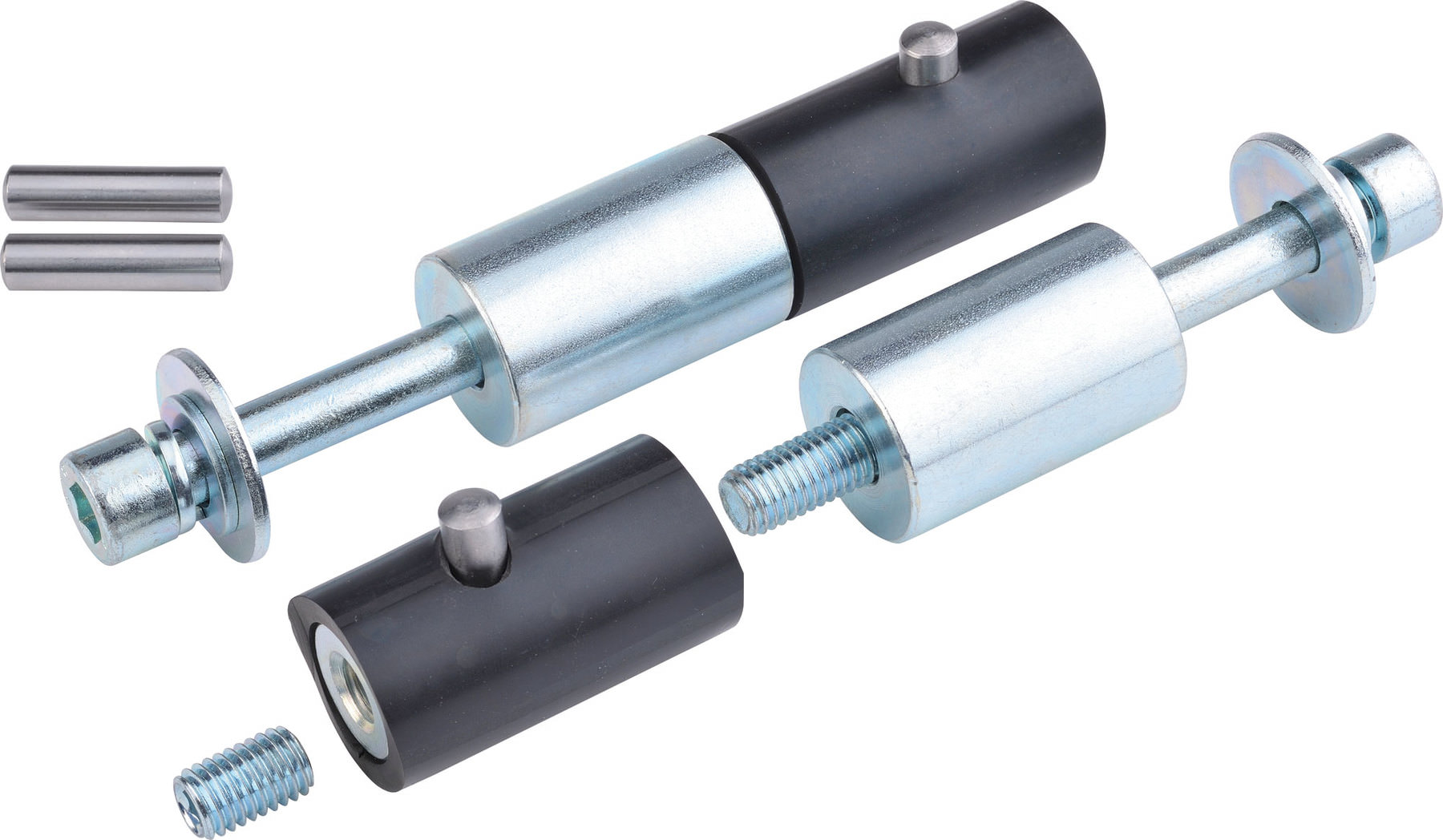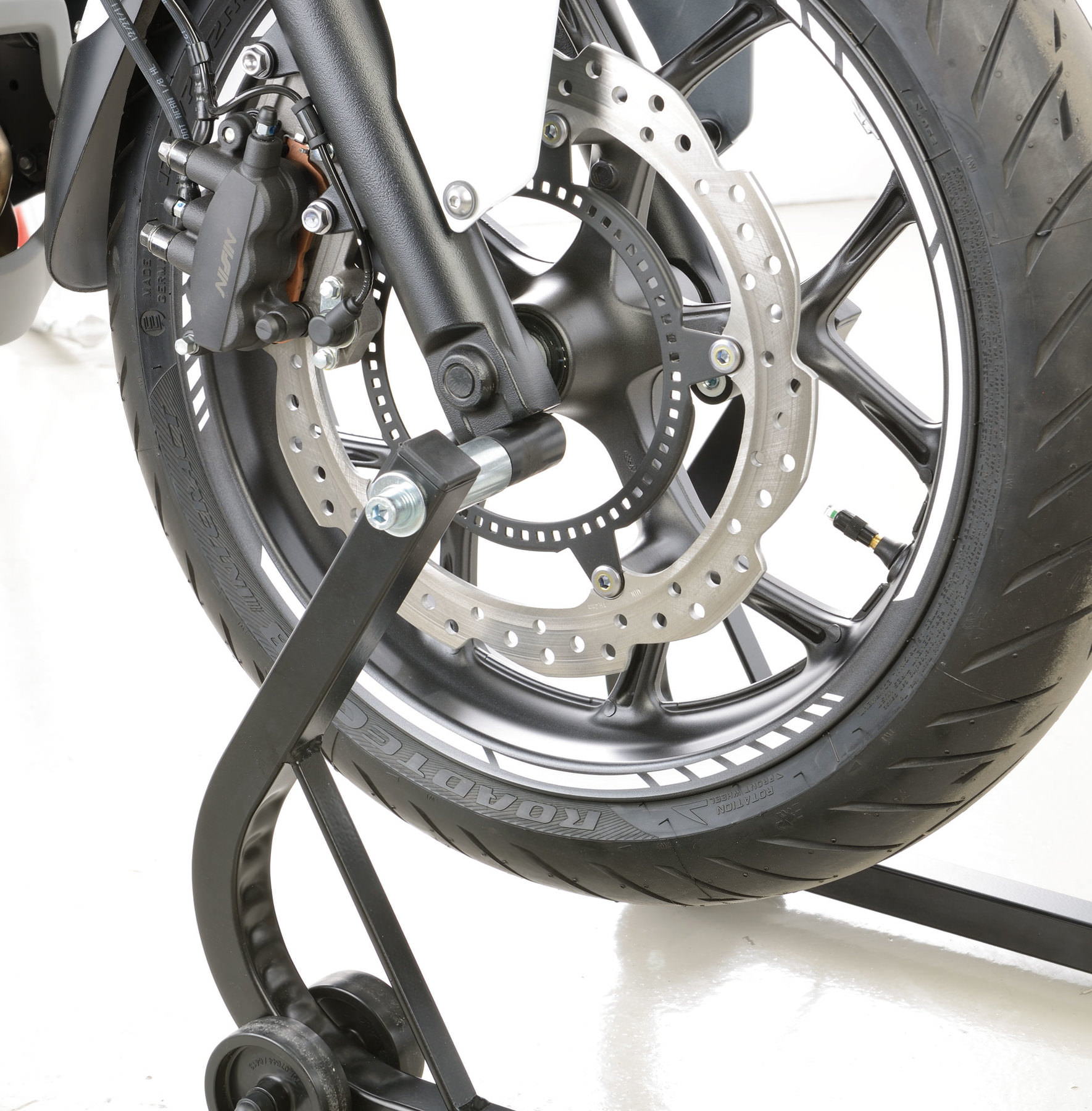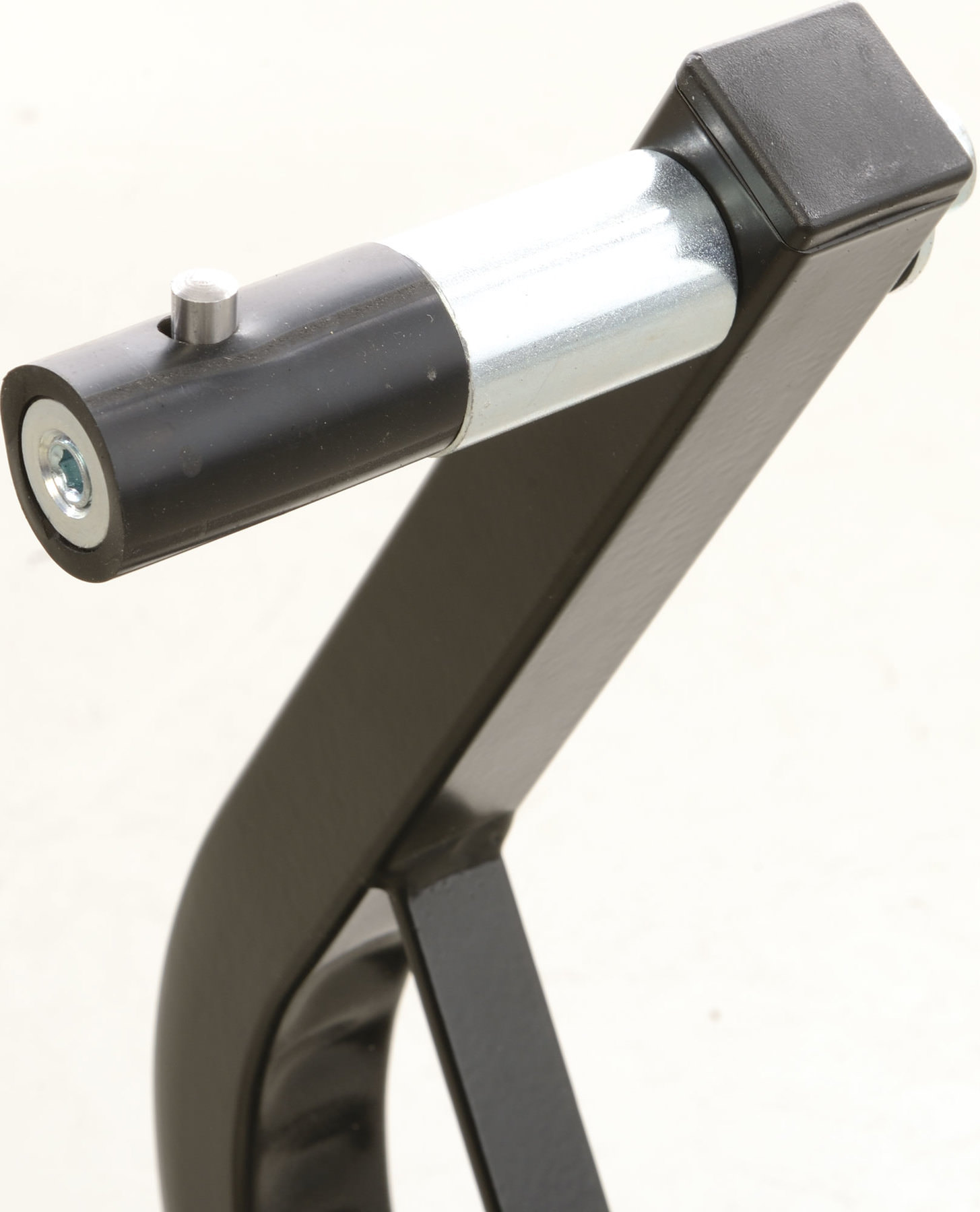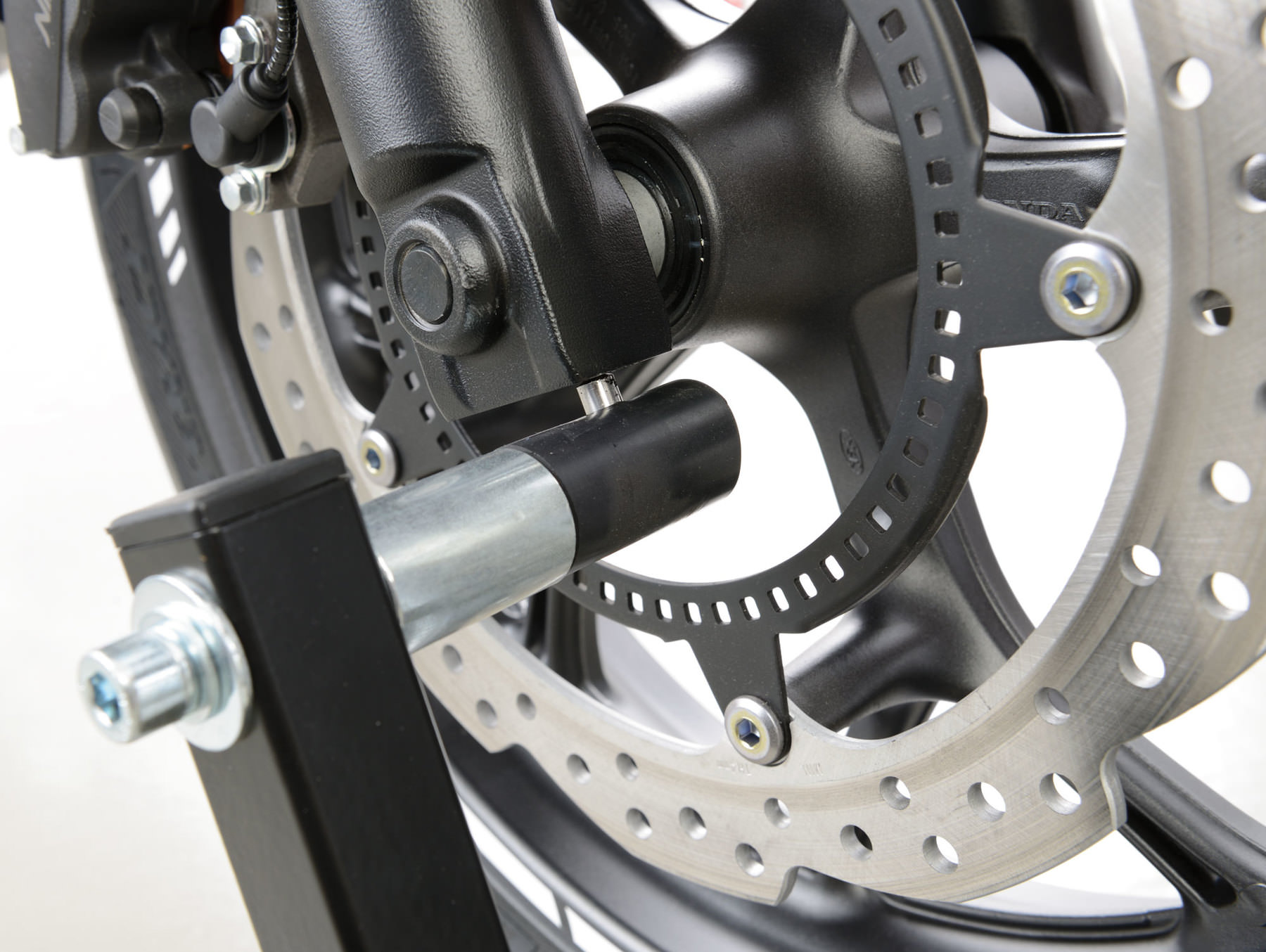 FRONT ADAPTOR
RADIAL AND PIN
You have placed the following items in the shopping basket:
FRONT ADAPTOR
RADIAL AND PIN
"Radial & Pin" Front Adaptor:

In conjunction with the Rothewald "Profi" Universal Motorcycle Stand (Order no. 10002630, please order separately) these sturdy adaptors enable you to lift and lower motorcycles which have radial brake callipers on the front fork. They can also be used on any motorbike by inserting the integrated pins into the lower fork holes. The front wheel is then clear of the ground. Servicing your bike, or changing the front wheel*, can then be done professionally. These adaptors are also ideal for storing your motorbike over the winter so as to relieve the load on the tyres. The non-slip rubberised bolts give the radial brake saddles effective protection against scratching. Sold in pairs, incl. fastenings and installation instructions.

*For safety reasons, it is not permissible to change the front wheel with the motorcycle raised by means of the radial brake saddles!

Important information:
Before using the "Radial & Pin"front adaptor, you must always jack up the tail of your bike using a second stand (e.g. a second Rothewald Profi Universal Motorcycle Stand, Order no. 10002630). This has the effect of making the raised bike considerably more stable. Otherwise your motorcycle is at risk of tipping over and being damaged or causing injury.

The Rothewald "Radial & Pin" Front Adaptor in combination with the "Profi" Universal Motorcycle Stand is suitable for a maximum load of 150 kg. This means that the overall weight of your motorcycle, incl. accessories, must not exceed 300 kg.

Manufacturer details: Kern-Stabi

Motorcycle paddock stands manufactory

For over 25 years, the name Kern-Stabi has stood for innovative motorcycle accessories with the highest robustness and quality of engineering. Having started as manufacturers of fork stabilisers, the metal construction specialists from Malterdingen in Baden have established themselves as the undisputed Number 1 in Germany in the field of bike assembly equipment and motorcycle hoists in particular. Whether in the garage at home, in the motorcycle workshop or in professional motor sport, the intelligent equipment from Kern-Stabi fulfils the requirements of every user - reliable, durable and safe. Multiple test wins in renowned motorcycle magazines attest to the outstanding quality and functionality. See for yourself!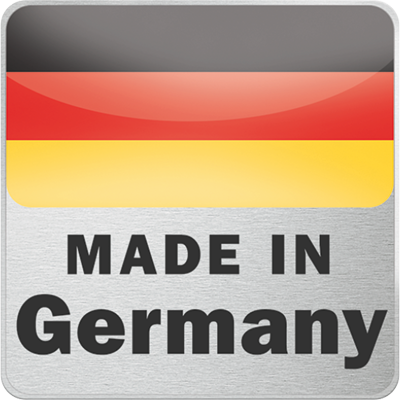 QUALITY MADE IN GERMANY!

By purchasing this item you have chosen a premium-quality product with superior German workmanship. This internationally acknowledged mark of quality means that this product is the result of efficiently coordinated development and production processes, technological expertise, continuous quality controls.
Write a review for FRONT ADAPTOR
We offer you the opportunity to rate products purchased from Louis and to share your experiences with them publicly.

To ensure that your objective and truthful report will be really beneficial to all readers, please observe the following rules.


Please only rate products that you have personally used for their intended purpose.
Please give reasons for your positive and negative criticisms. Only then will they benefit other customers and allow us to improve the product if necessary.
Please don't copy content that has already been published elsewhere. It's your personal experience which counts.
Data protection: Please don't include your own and other people's addresses, telephone numbers or URLs or even the names of third parties (people as well as companies) in your review.
In your product review, please don't make comparisons with third party product ranges. Regardless of whether you judge these positively or negatively, you, or we as operators of this online shop, would be violating competition law.
Fair play: Please follow these rules so that we don't have to shorten or delete your rating.
Your product rating has been saved. It will be displayed in a few minutes
Your previous input will be lost!
Do you really want to cancel your entry?
+400 brands
2-year right of return
Fast delivery
Worldwide shipping