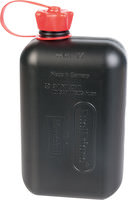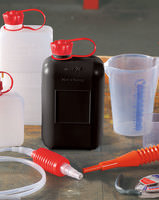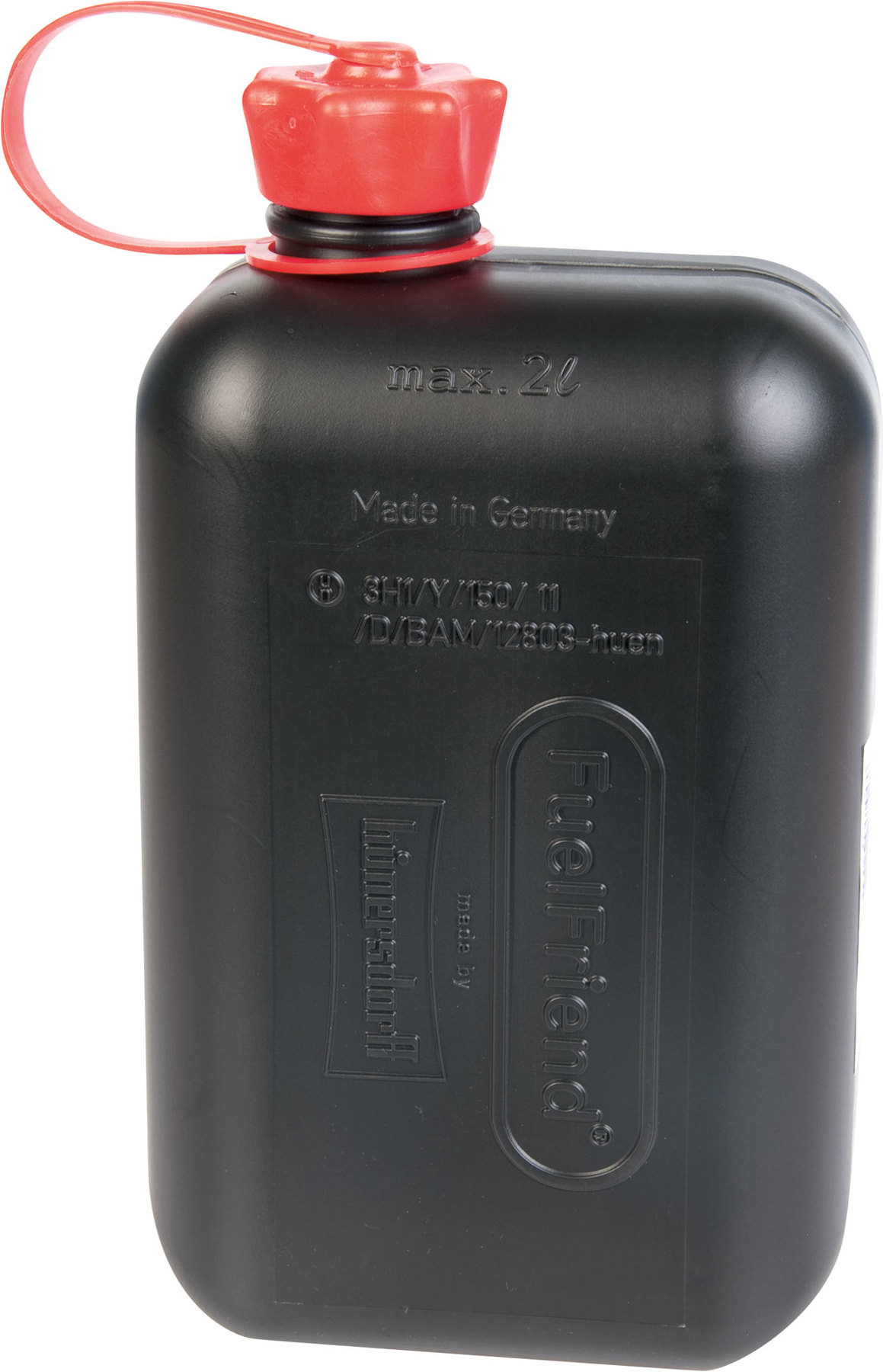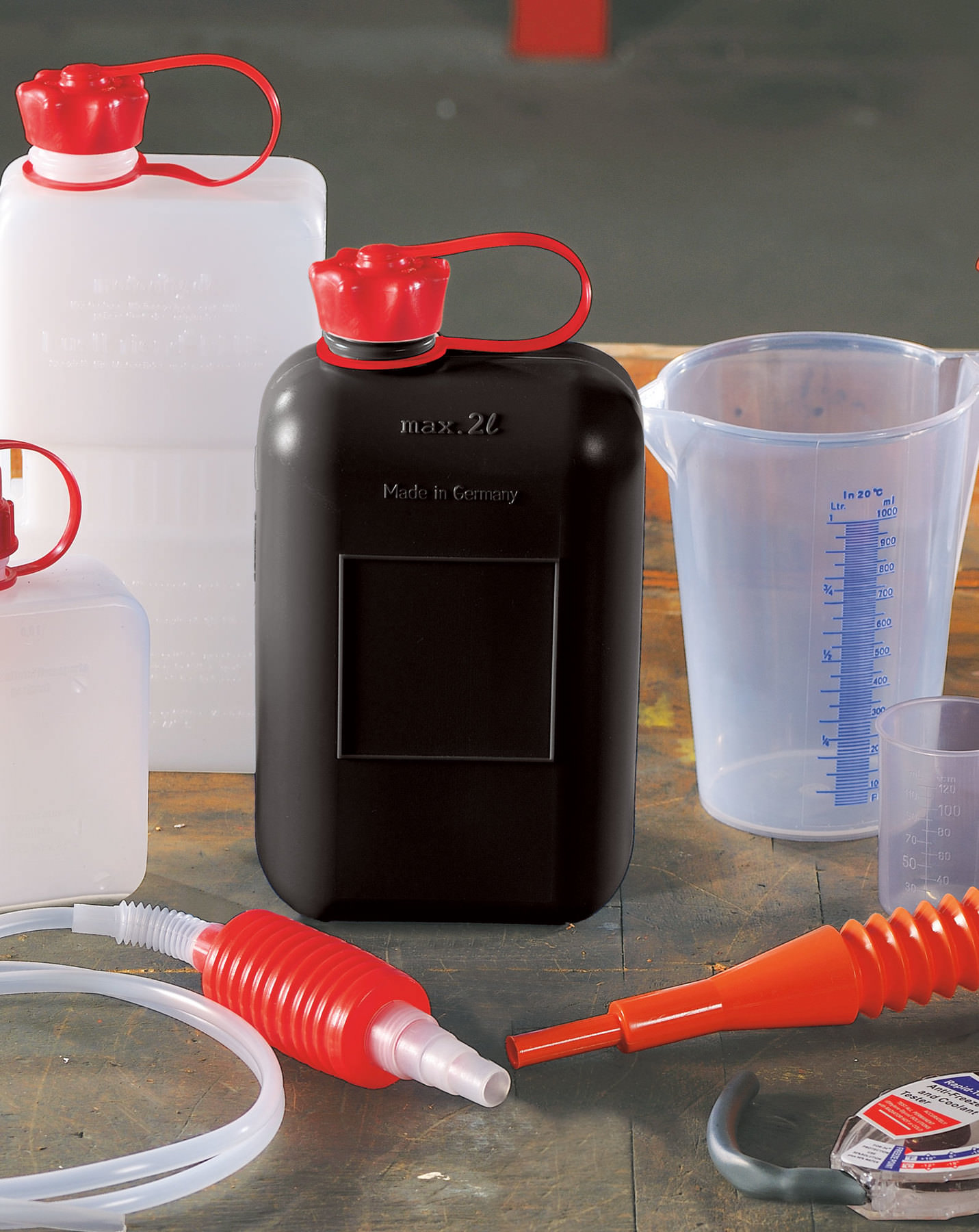 FUELFRIEND-BIG CANISTER
2.0 LITRES, BLACK
You have placed the following items in the shopping basket:
FUELFRIEND-BIG CANISTER
2.0 LITRES, BLACK
The FuelFriend Big from hünersdorff is the fuel canister for motorcycles, scooters, quads or cars. Enjoy your trip without stopping sooner than necessary to fill up, or suddenly coming to a halt because you've run out of fuel.
The FuelFriend holds 2.0 litres of fuel, yet is compact enough to fit under the seat of many motorcycles ??? and most certainly in your luggage.
Filler compatible with fuel pump nozzle
Suitable for oil, fuel and other liquids
Capacity: approx. 2 litres
Very thick walls up to 5 mm for great strength
UN-approved
Dimensions (height x width x depth): 252 mm x 140 mm x 88 mm
Nozzle diameter approx. 18 mm
Material: HDPE
Suitable for SW-Motech TraX side cases
IMPORTANT!
Never fill the canister to the brim (no more than 2 litres) - always leave an air cushion to allow for expansion!
Manufacturer details: Fuel Friend

FuelFriend

Small canister in 4 sizes, from 0.5 to 2 litres
Transparent or coloured.

Made in Germany and ISO-certified!

A FuelFriend puts your mind at rest when you're on the road.

Ideal for your car, motorcycle, boat or garden,
and also for model making, etc. etc.

A FuelFriend comes in very handy, and also makes a
really useful gift.

The FuelFriend-BIG has been tested
in accordance with UN licensing procedure, and
it passed with flying colours. The extremely thick walls prevent
any unpleasant smells from escaping.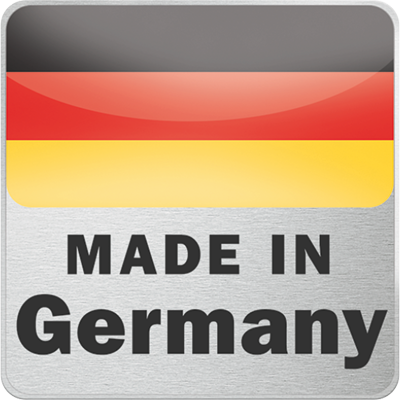 QUALITY MADE IN GERMANY!

By purchasing this item you have chosen a premium-quality product with superior German workmanship. This internationally acknowledged mark of quality means that this product is the result of efficiently coordinated development and production processes, technological expertise, continuous quality controls.
The ratings will be available to you again soon.
Issue 24-2018
"Motorrad" magazine tested the Fuelfriend canister in its 24-2018 issue and awarded it a full 5 out of 5 points. The following features were given special mention:

- Easy to grip
- Very sturdy plastic, high-quality appearance
- Absolutely leakproof
- Functions perfectly, no splashing or spillage
- Handy for emergencies
+400 brands
2-year right of return
Fast delivery
Worldwide shipping