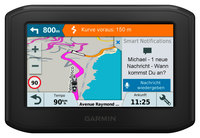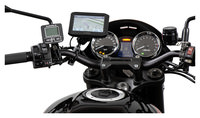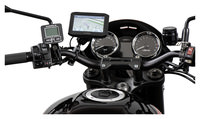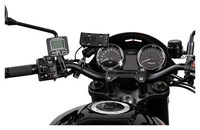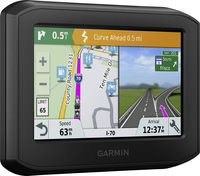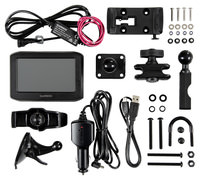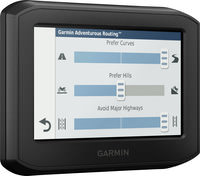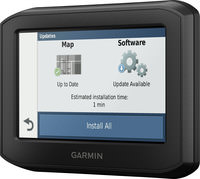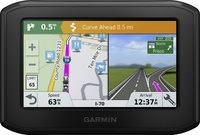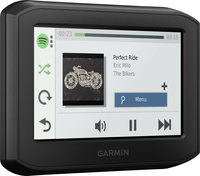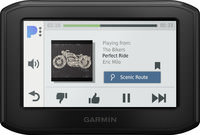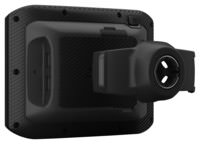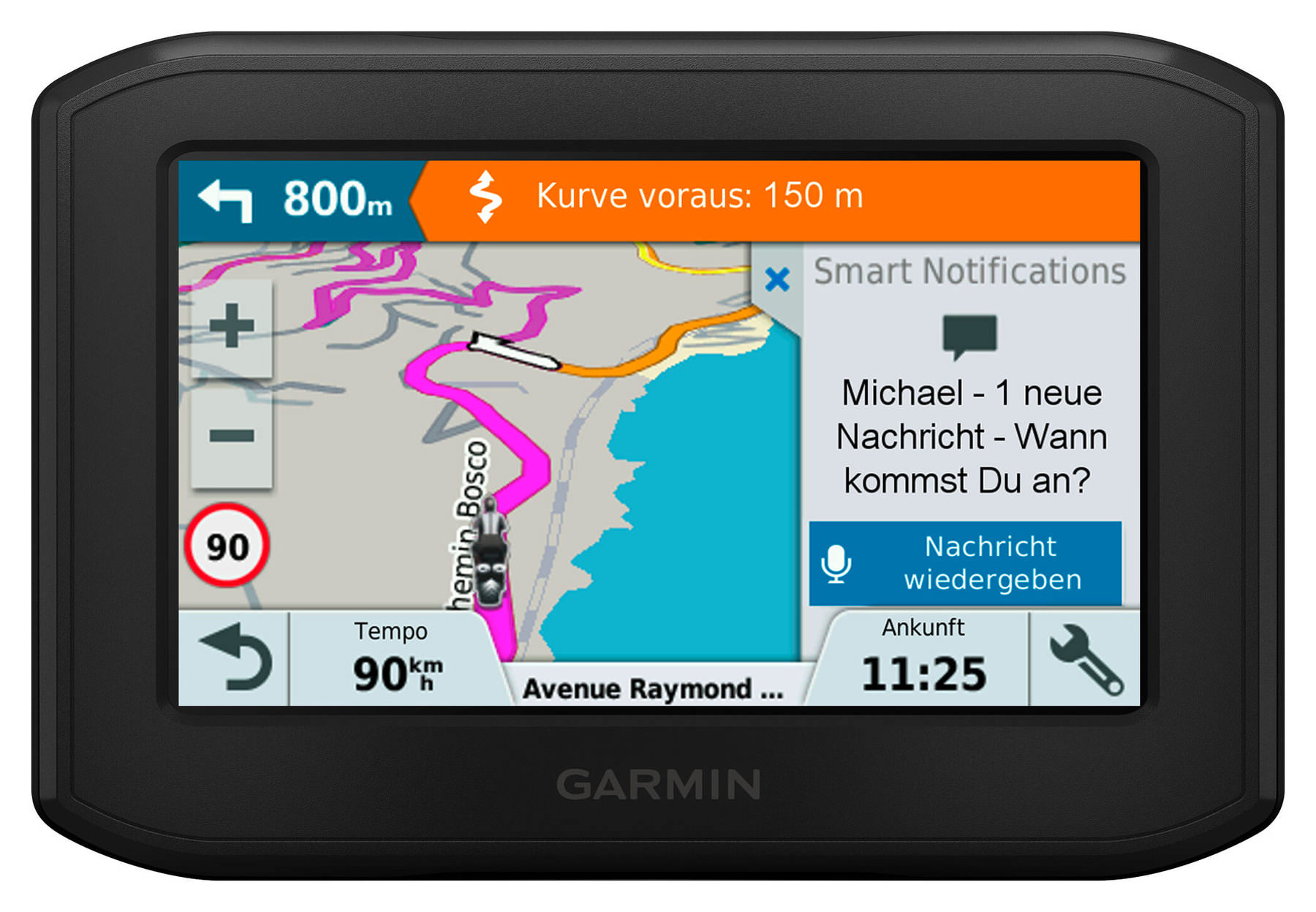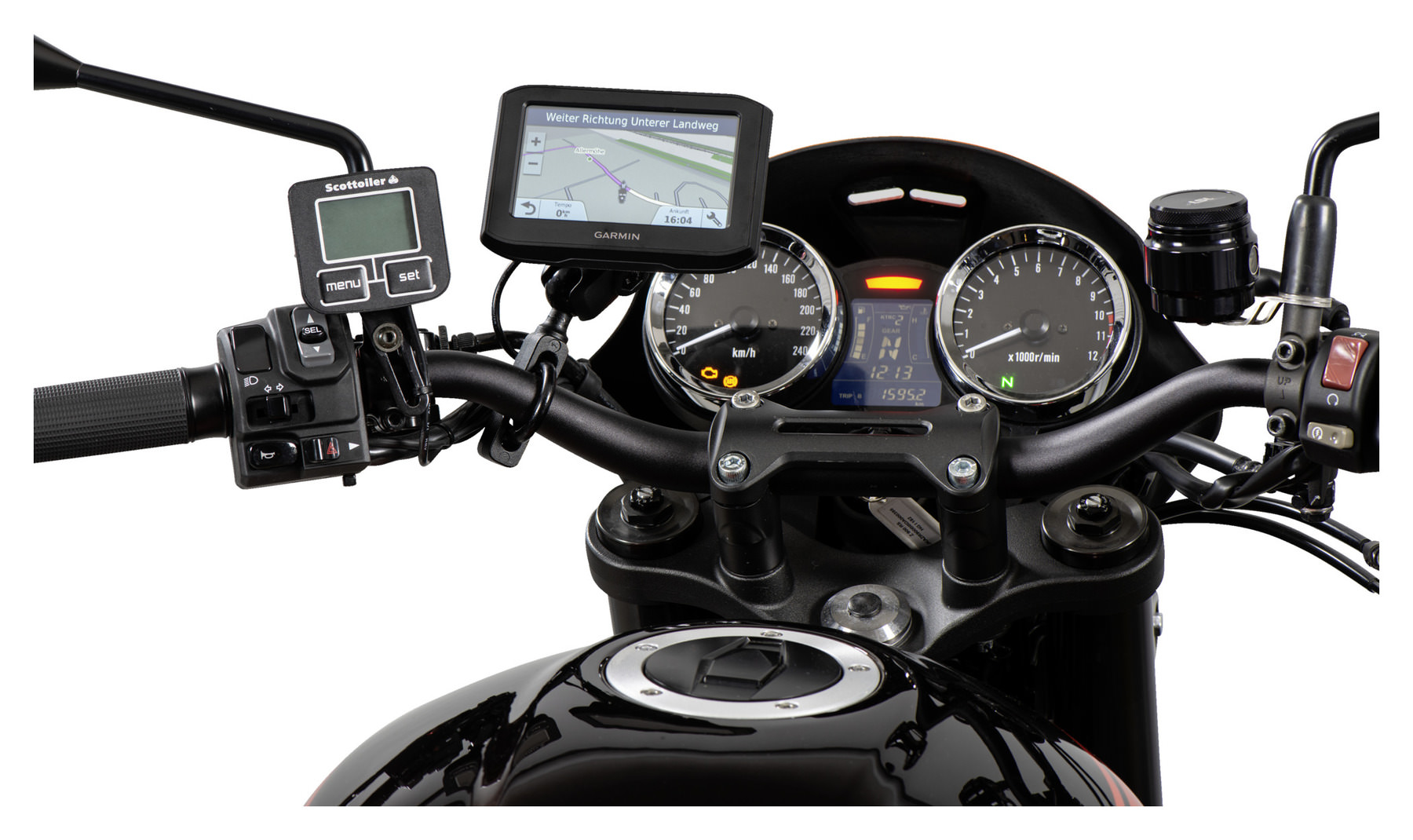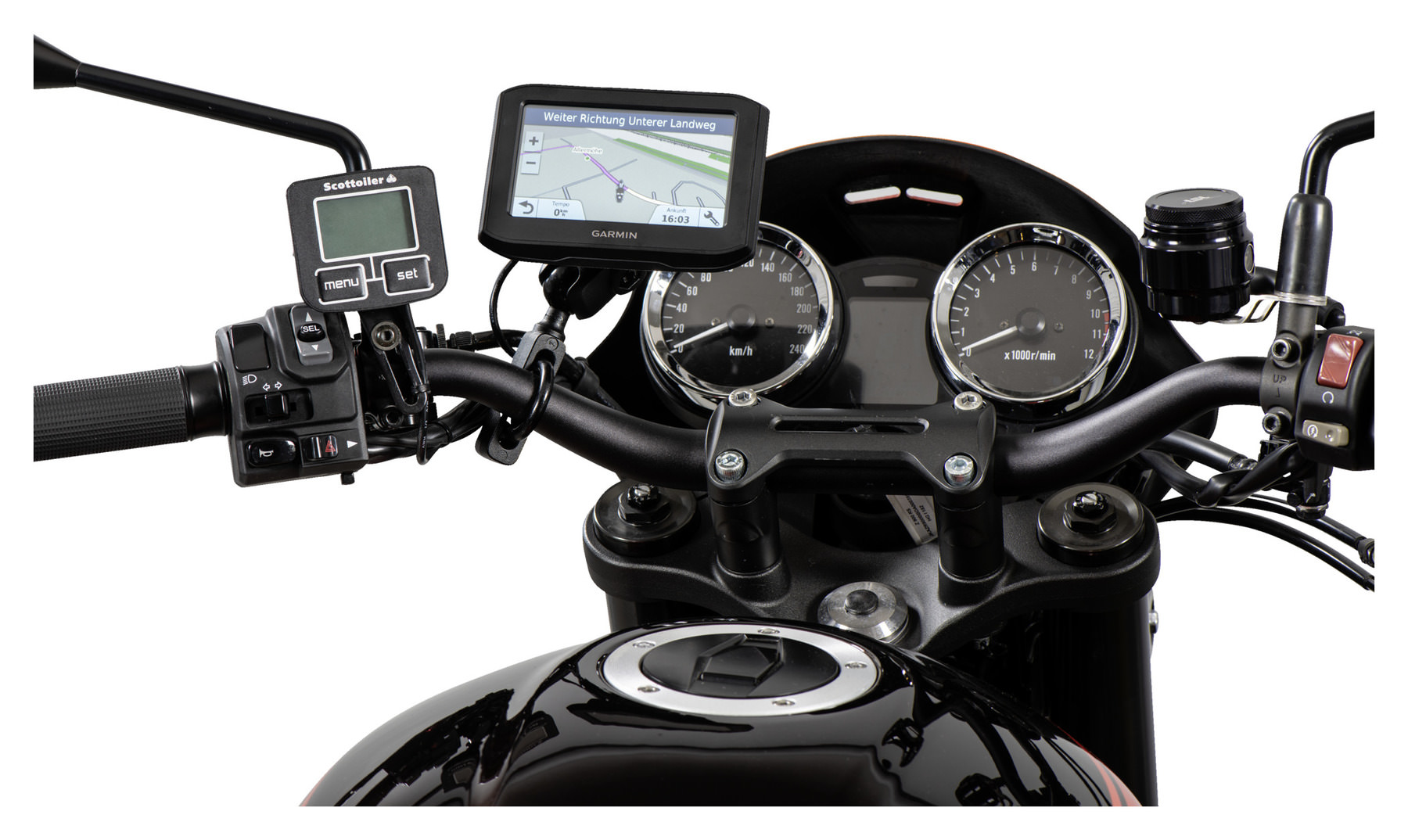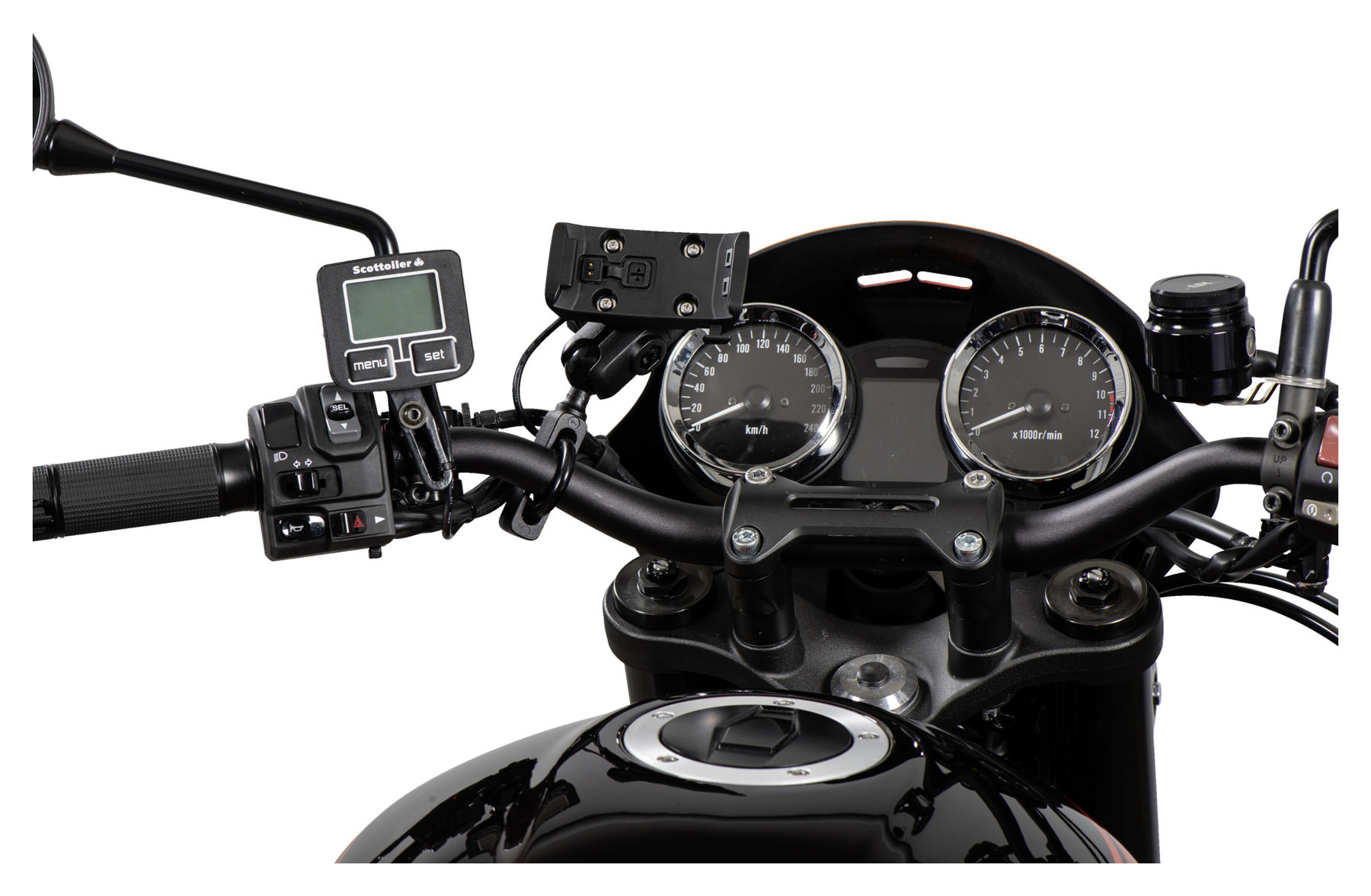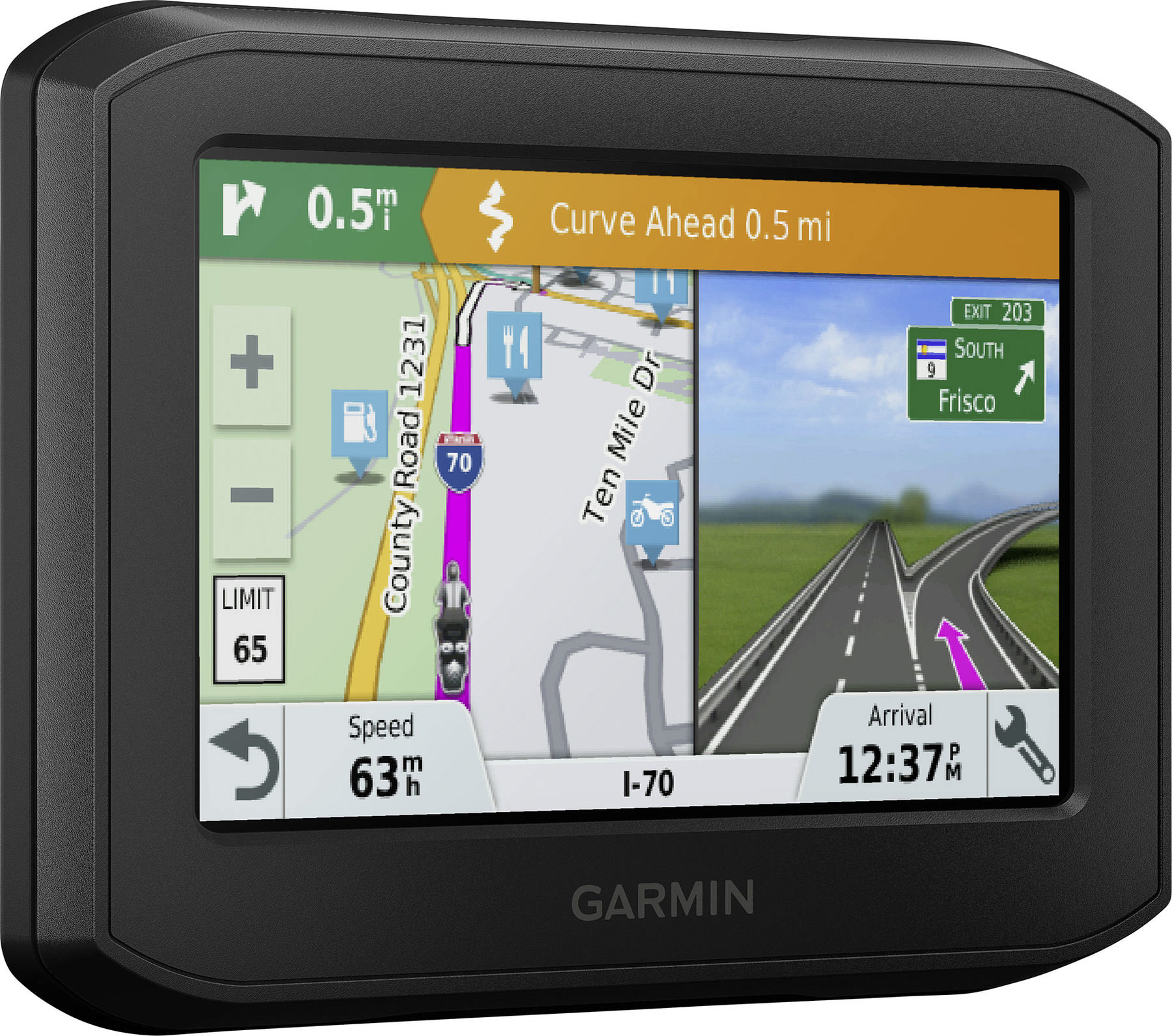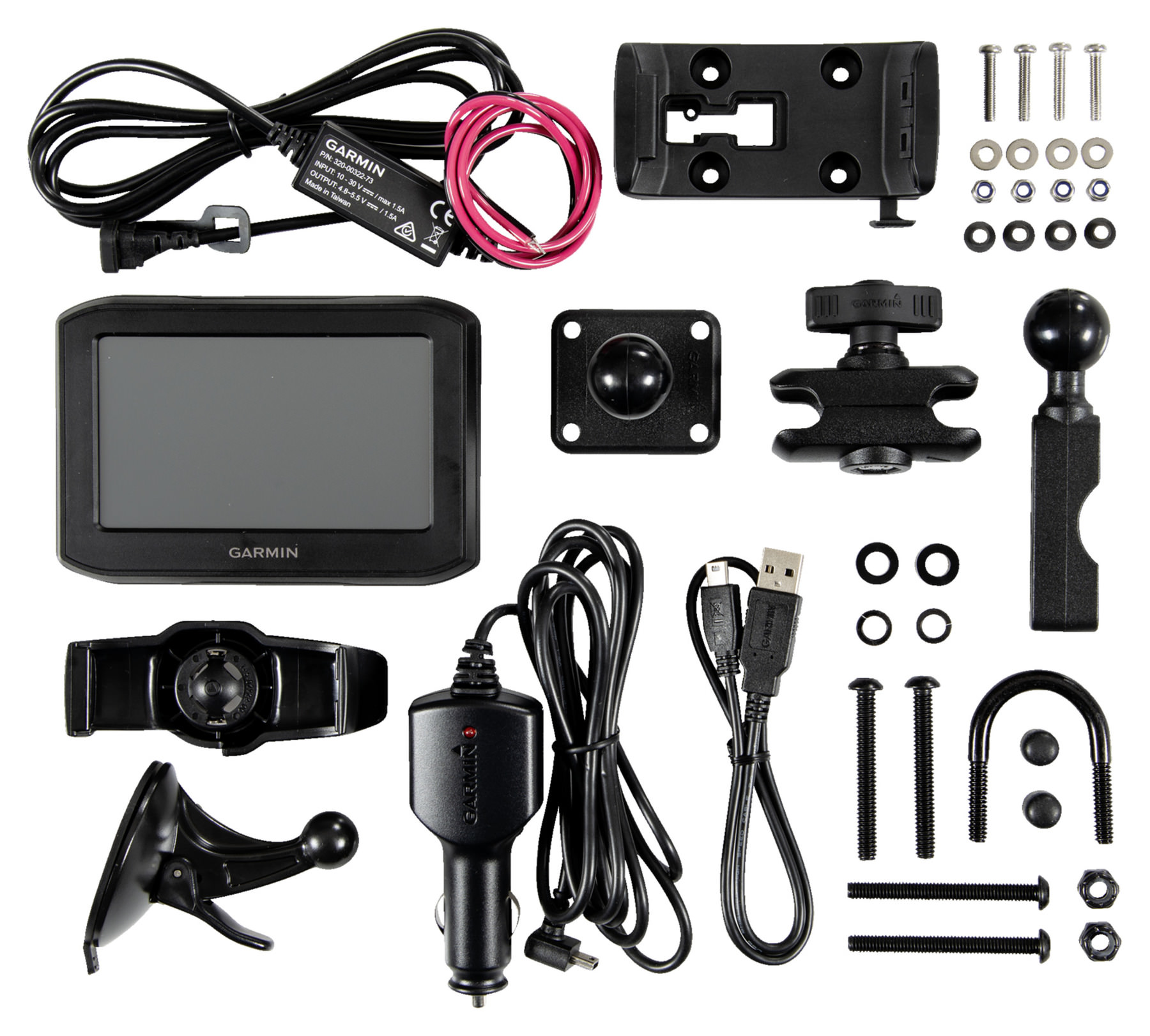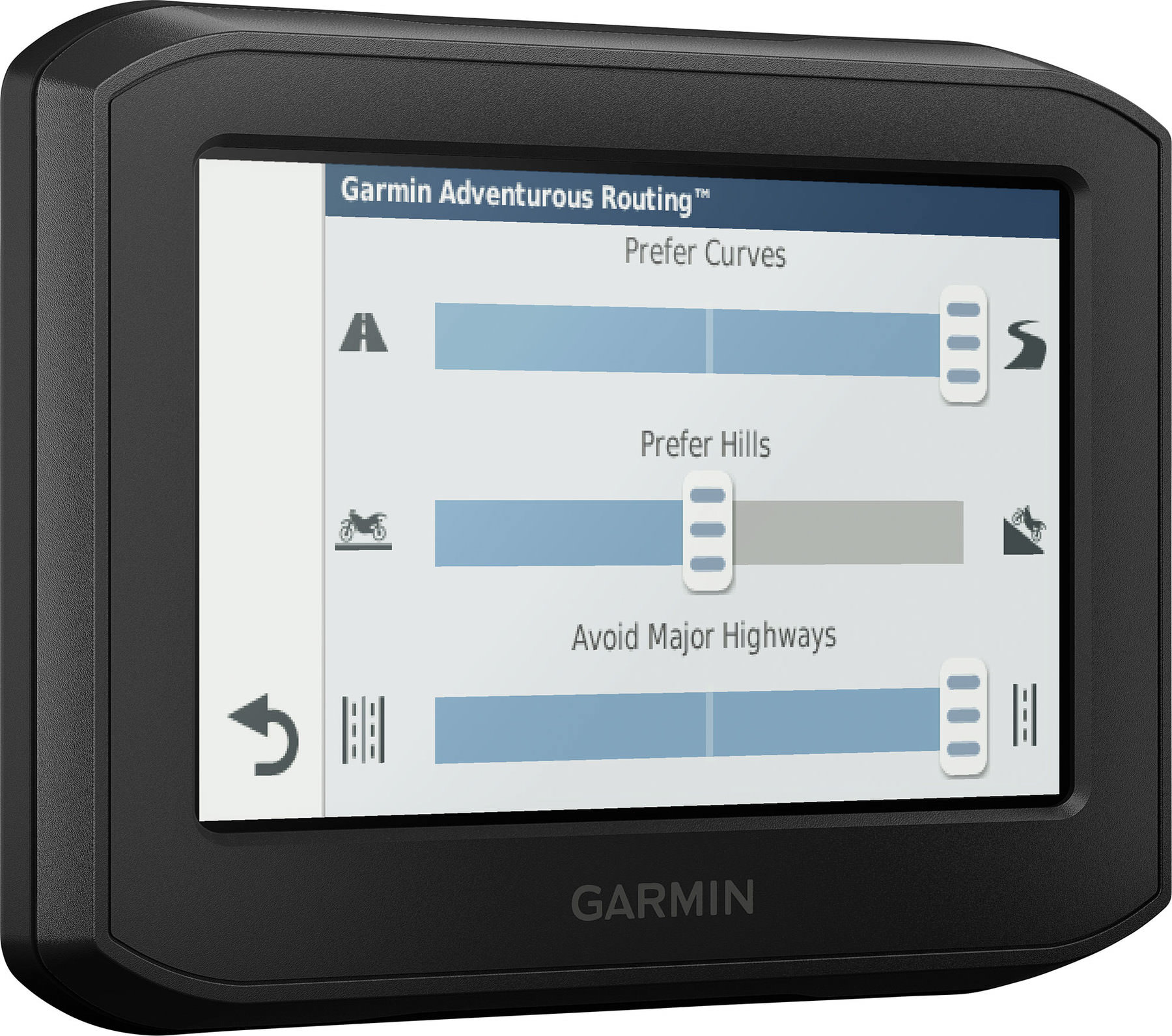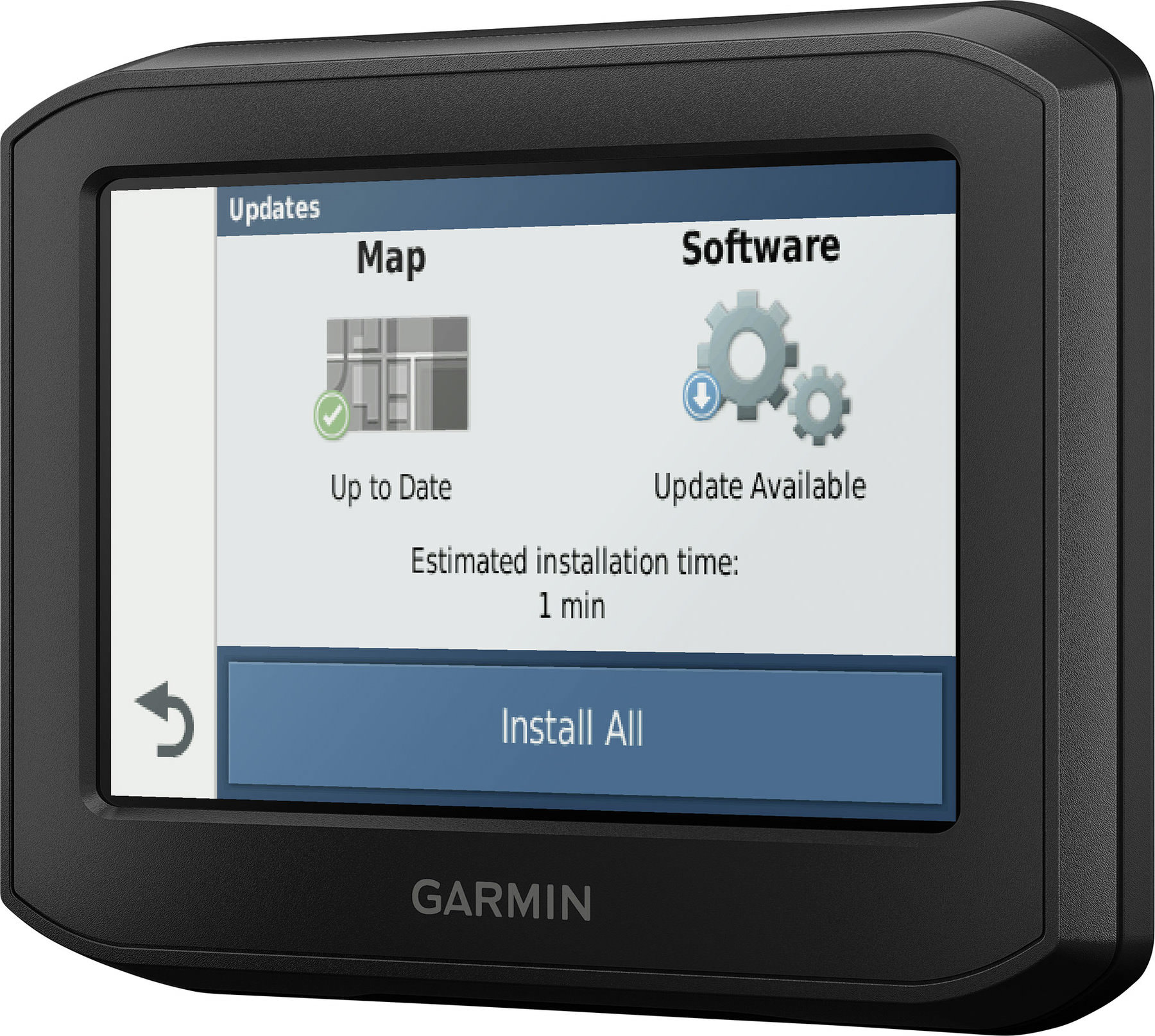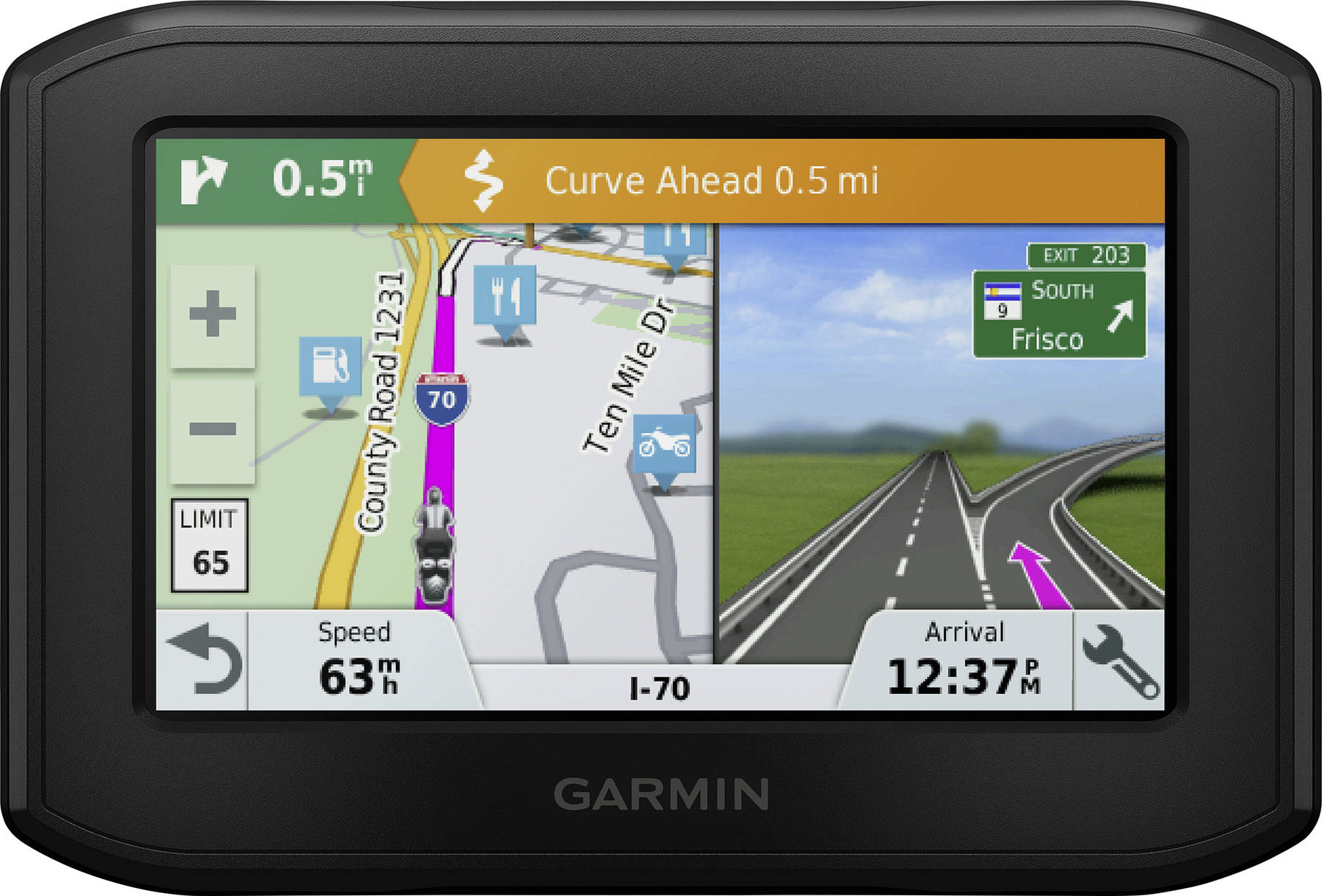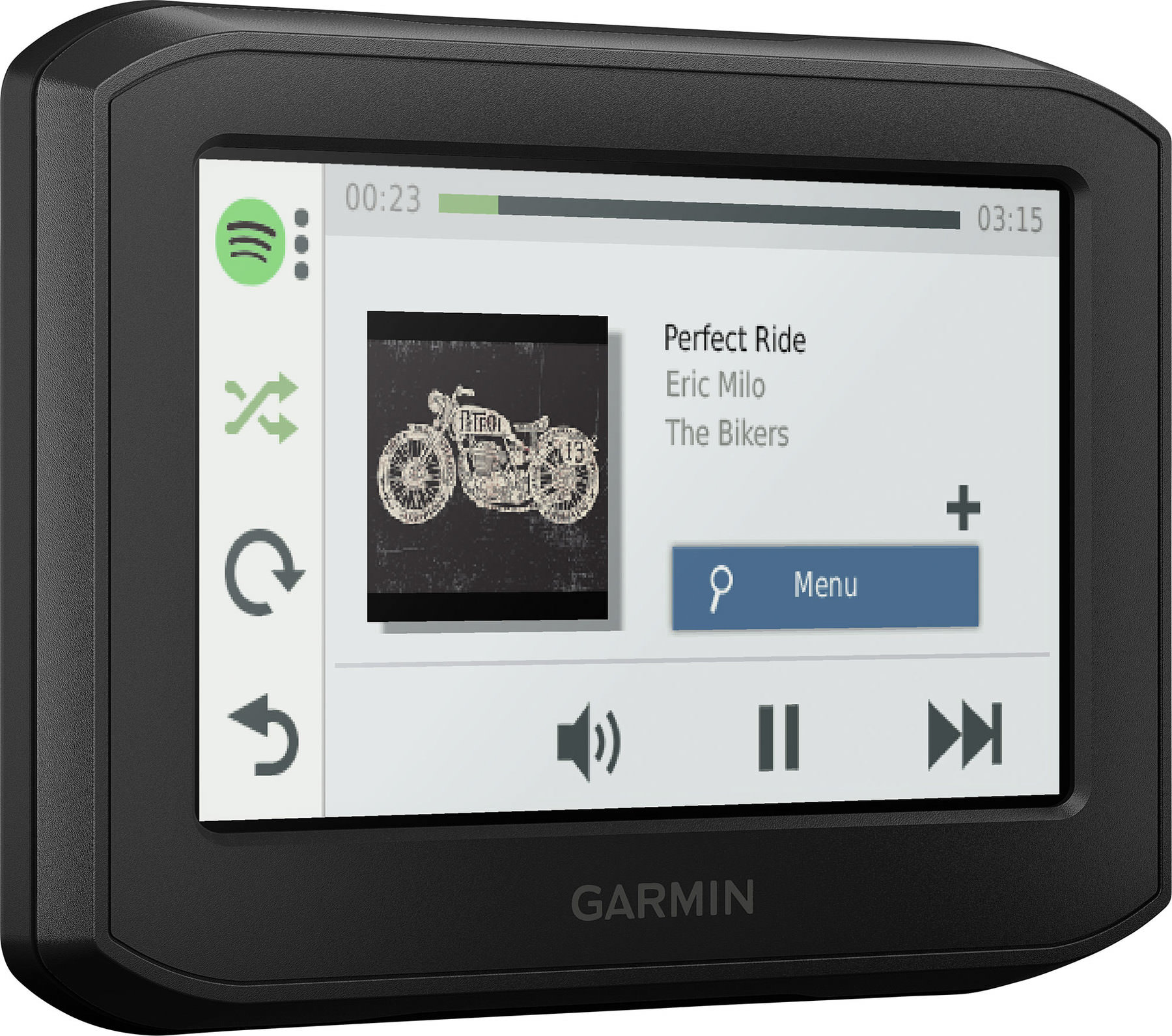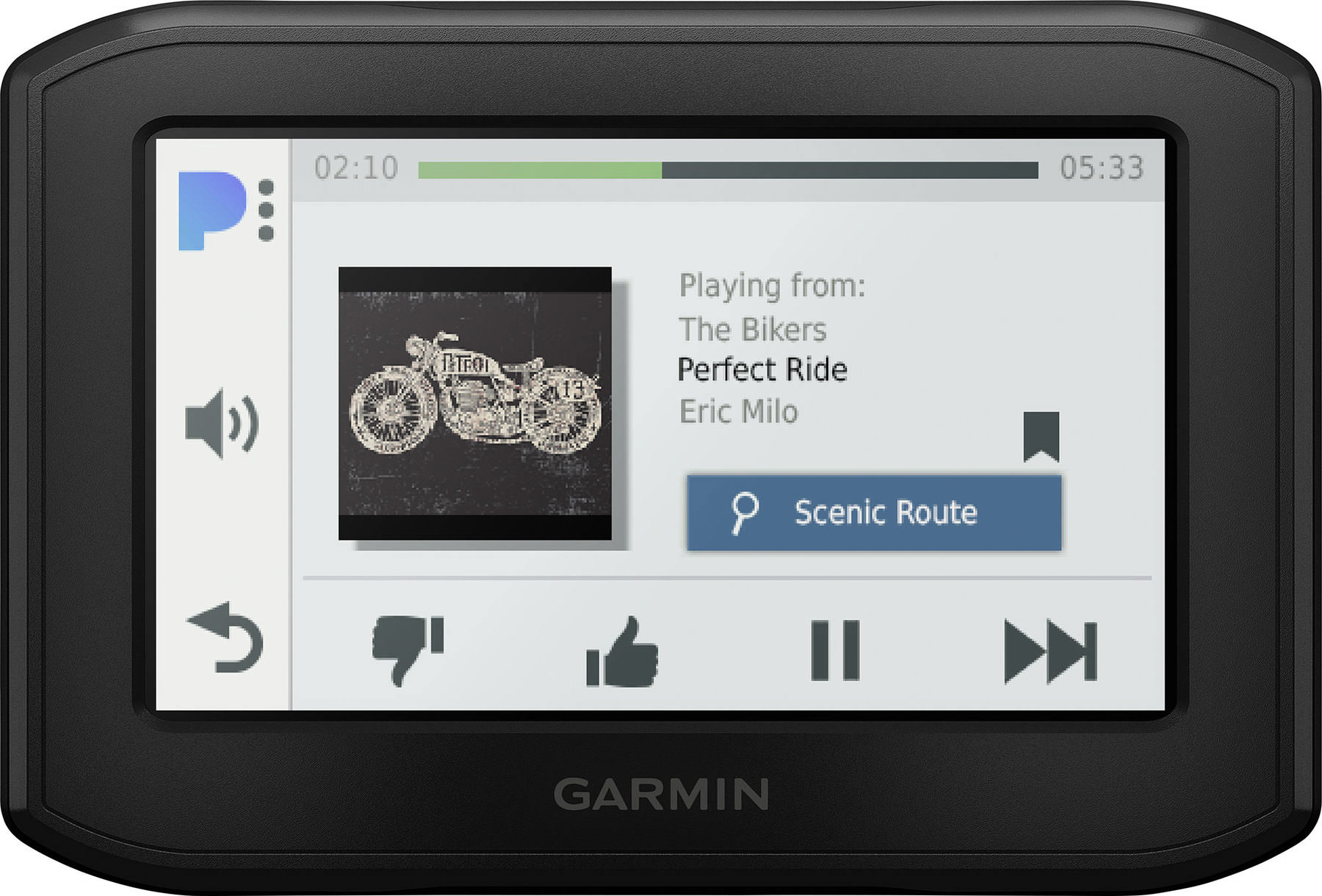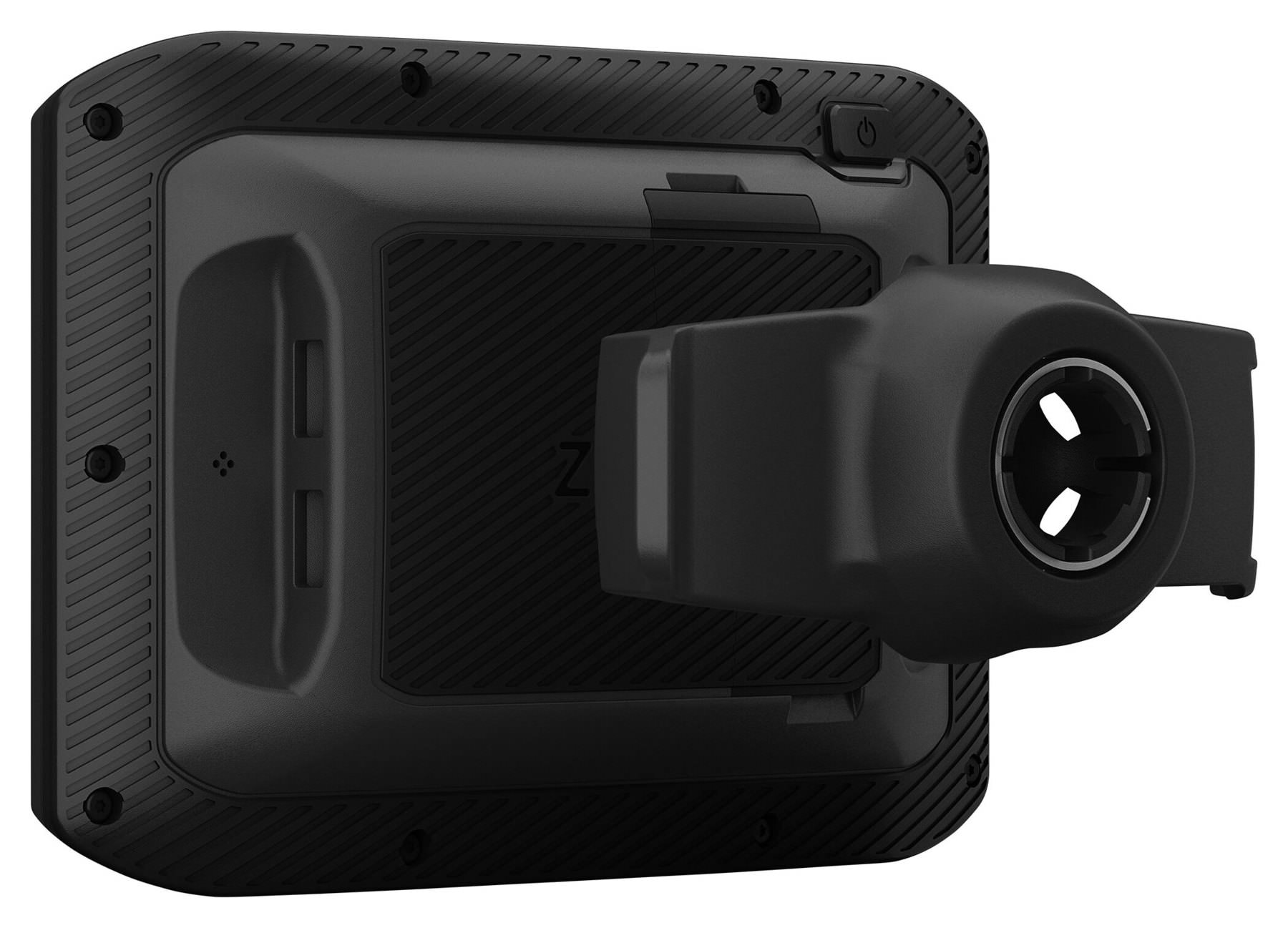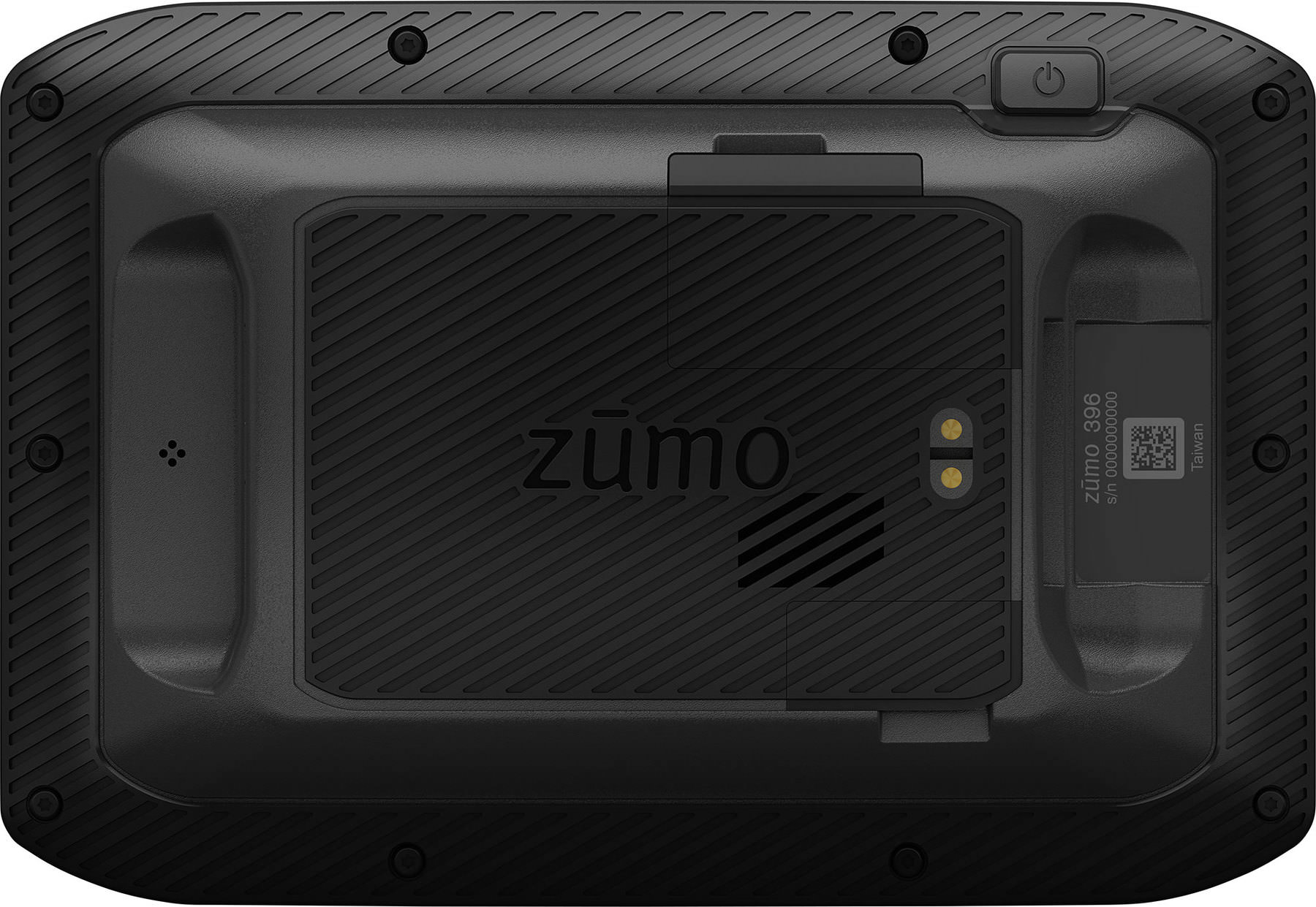 GARMIN ZUMO 396LMT-S EU
LOUIS EDITION
You have placed the following items in the shopping basket:
GARMIN ZUMO 396LMT-S EU
LOUIS EDITION
We said to ourselves that it could be even better, and together with Garmin we launched the navigation system *zumo 396 LMT-S EU Louis Edition*. A great offer that offers you much more at a reasonable price. In addition to the pre-installed maps of Europe, you can download additional extensive map material as part of this offer: North & South America, North & South Africa, Middle East, Australia & New Zealand. This gives you a lot more breathtaking routes and paths to choose from, to experience and enjoy. 111 tours from MOTORRAD & REISEN are also pre-installed and available for download.
The start screen of the *zumo 396 LMT-S EU Louis Edition* is also adorned with the Louis logo.

The outstanding features of this GPS sat nav are:
Plan curvy and mountainous tours directly on the navigation system
WiFi connection, integrated WiFi interface for simple maps, POIs and software updates without connecting to a computer
Simple and intuitive to use - even when wearing gloves!
The integrated Bluetooth module allows you to transfer navigation instructions and phone calls from your compatible mobile phone wirelessly to an optional Bluetooth headset
Riders can use the display control to access music and play lists from their phone
Plan and share your adventure with friends by simply sending GPX files from your mobile device to the zumo 396 LMT-S EU
Accident reports: the 396 LMT-S EU automatically sends a text message to your designated contact in case of an incident
TripAdvisor POIs: take a look at the ratings for POIs along your route or near your destination
111 tours from MOTORRAD & REISEN
Louis logo when switched on
Maps:
Pre-installed road maps of 46 European countries with 6 million POIs (points of interest), such as filling stations, places to stay, restaurants and sights (see below for details of map coverage)
nüMaps Lifetime with lifelong free map update*
Additional map material available as download via Garmin Express: North & South America, North & South Africa, Middle East and Australia & New Zealand.
Navigation:
SKIP function - planned intermediate destinations (waypoints) can be skipped
3D Junction View and Lane Assist for quick, easy and safe orientation on approaching complicated motorway intersections and inner-city junctions
TracBack function enables you to navigate back to your starting point along the same route
"Where am I?" function: A useful feature in the event of an accident or dangerous situation. It shows your position and the nearest hospital, police station, filling stations etc.
Advanced route planning on the GPS sat nav itself is very convenient if you have a large number of intermediate destinations, and also for determining the optimal route
Hardware:
Waterproof, vibration-protected and fuel-resistant housing (IPX7 standard)
Large, extra-bright 4.3 inch (10.9 cm) touchscreen display
Glove-friendly design with extra-large touchscreen buttons
Extra-sturdy motorcycle mount with RAM Mount Base, compatible with 22 mm and 25.4 mm (imperial) handlebar tubes, withstands strong vibration
Free MicroSD card slot (max. 32 GB microSDHC card)
Bluetooth interface
While the device is connected to the Smartphone Link app., you can view messages from your smartphone, e.g. text messages, incoming calls and diary dates, on the sat nav display.
Music control: Control of your music database on compatible smartphone or MP3 player via the navigator's display.
Other features:
Rider warnings Notification of upcoming sharp bends, speed changes, school zone, tiredness, railway crossings etc.
Speed limit indicator shows the permitted speed in towns and on main roads and motorways
Trip computer with compass display and lots of other important data, such as average speed, stop times, maximum speed, altitude and fuel level indicator
Service History Log for recording bike maintenance and reminding you when the next service, oil/brake fluid change etc. are due
Travel Kit: contains more useful features, such as world travel clock, calculator, currency and unit converter
Technical data:
Dimensions of navigator (W x H x D): 125 x 86 x 25 mm
Screen: WQVGA TFT colour display (resolution: 480 x 272) with 4.3 inch (10.9 cm) diagonal
Powered by: Lithium-ion rechargeable battery
Run time: up to 4 hours
Weight: 240 grams
Compatible with Windows Vista SP3/MAC OS 10.7 or later versions.
Scope of delivery:
Garmin *zumo 396 LMT-S EU* Louis Edition
Motorbike mount and mounting kit
Suction cup mount
Car connection cable
Motorbike connection cable
USB cable
Quick start guide
In the box: Garmin zumo 396 LMT-S EU, pre-installed maps for 46 European countries, incl. lifelong free map update*, motorcycle mount with installation kit and 12V battery cable, USB cable, car mount incl. vehicle charging cable, quick-start guide
Country coverage:
Full coverage: Andorra, Austria, Azores, Balearic Islands, Belgium, Bosnia and Herzegovina, Bulgaria, Canary Islands, Channel Islands, Croatia, Cyprus, Czech Republic, Denmark, Estonia, Finland, France, France, Germany, Gibraltar, Greece, Holland, Hungary, Iceland, Ireland, Isle of Man, Italy, Kosovo, Latvia, Liechtenstein, Lithuania, Luxembourg, Macedonia, Madeira, Malta, Martinique, Monaco, Montenegro, Northern Ireland, Norway, Poland, Portugal, Réunion, Romania, Saint-Bathélemy, San Marino, Scotland, Serbia, Slovakia, Slovenia, Spain, Sweden, Switzerland, Turkey, Ukraine, United Kingdom, Vatican City, Wales
Partial coverage of main roads: Albania, Belarus, Moldova
Voice instructions in the following languages:
Bulgarian, Croatian, Czech, Danish, Dutch, English (UK), Estonian, Finnish, Flemish, French, German, Greek, Hungarian, Italian, Lithuanian, Luxembourgish, Norwegian, Polish, Portuguese, Romanian, Serbian, Slovak, Slovenian, Spanish, Swedish, Turkish
Please note:
Keep the device software (firmware) of your zumo navigator always up to date.
*With lifelong map updates, you receive map updates for a compatible Garmin product until the end of its useful life or for as long as Garmin receives map data from its supplier (whichever occurs first, but 30 years at most), as soon as these updates are made available by Garmin. This entitlement is not transferable to another Garmin device. Additional memory may be required for future map updates (needs to be purchased separately). Please observe the full terms and conditions of use, which are available at www.garmin.com/details
WEEE-Reg.Nr.: DE 17510900