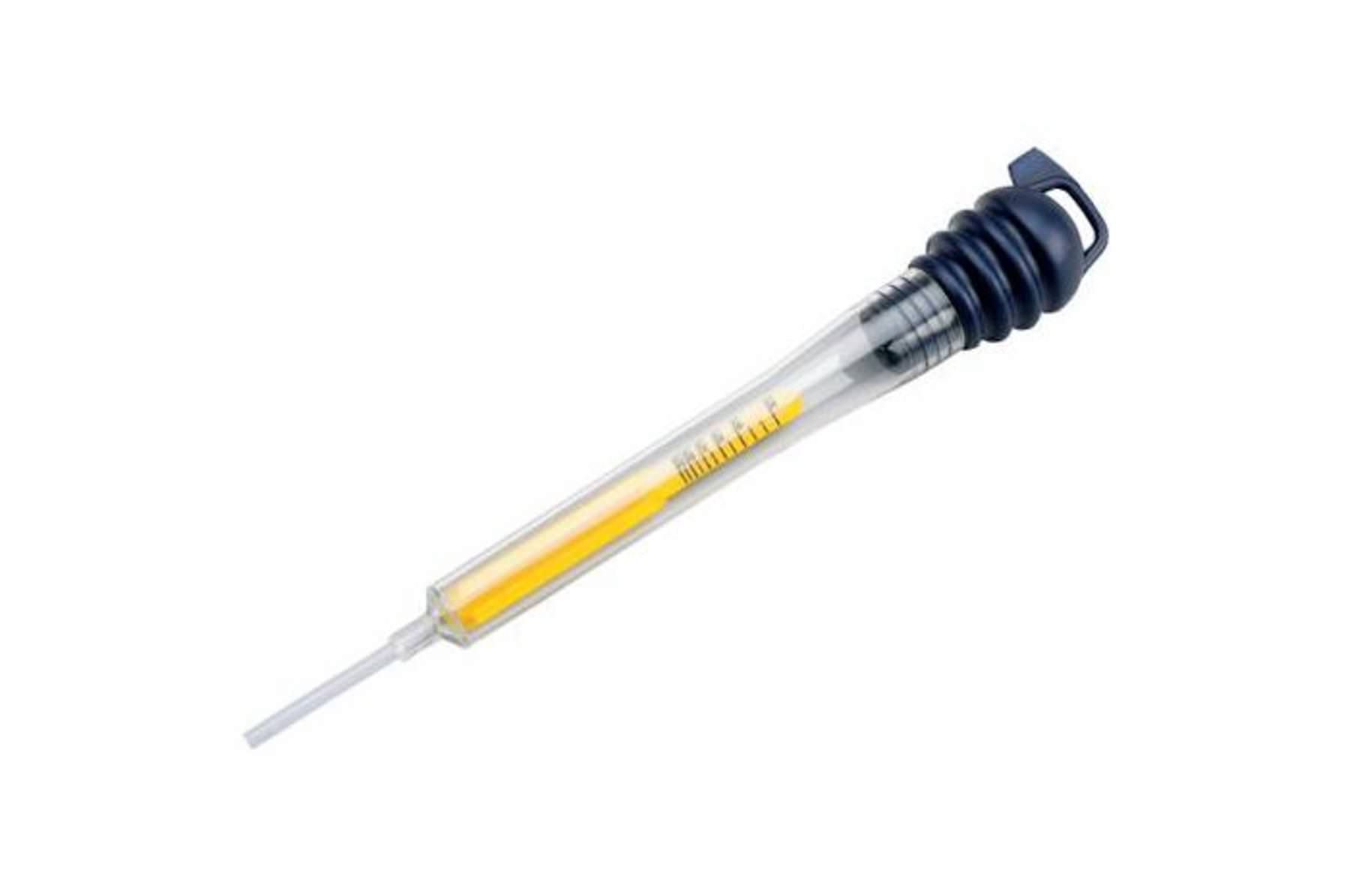 You have placed the following items in the shopping basket:
MINITOP
gefo minitop Acid Tester:

With this inexpensive tester, you will always be sure of the charge level in your battery!

Instructions for use:
1. Open the covers of all the battery cells.
2. Squeeze the suction bulb, then insert the tip of the acid tester into the battery cell.
3. Suck up enough battery acid for the hydrometer to float freely.
4. Read the scale at the point where it emerges from the liquid.
5. Test all the cells! If the readings vary between cells, this indicates that there is a problem with the battery.
6. Check that the acid level in the battery is above the minimum. If you have topped up with distilled water, the battery must be charged before testing with the acid tester.
7. After use, rinse the acid tester with water.
Manufacturer details: Gefo

We are the market leader in Germany and Europe for high-quality antifreeze and battery acid testers.

For over 60 years we have specialised in density measurement for glycol-water and sulphur-water mixtures, and we export our devices worldwide.

Our products combine high quality materials and excellent industrial design,

to ensure long service life.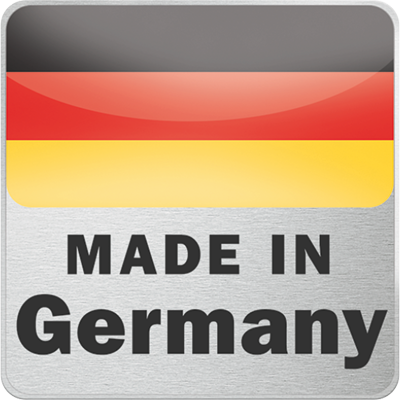 QUALITY MADE IN GERMANY!

By purchasing this item you have chosen a premium-quality product with superior German workmanship. This internationally acknowledged mark of quality means that this product is the result of efficiently coordinated development and production processes, technological expertise, continuous quality controls.
Write a review for MINITOP
We offer you the opportunity to rate products purchased from Louis and to share your experiences with them publicly.

To ensure that your objective and truthful report will be really beneficial to all readers, please observe the following rules.


Please only rate products that you have personally used for their intended purpose.
Please give reasons for your positive and negative criticisms. Only then will they benefit other customers and allow us to improve the product if necessary.
Please don't copy content that has already been published elsewhere. It's your personal experience which counts.
Data protection: Please don't include your own and other people's addresses, telephone numbers or URLs or even the names of third parties (people as well as companies) in your review.
In your product review, please don't make comparisons with third party product ranges. Regardless of whether you judge these positively or negatively, you, or we as operators of this online shop, would be violating competition law.
Fair play: Please follow these rules so that we don't have to shorten or delete your rating.
Your product rating has been saved. It will be displayed in a few minutes
Your previous input will be lost!
Do you really want to cancel your entry?
+400 brands
2-year right of return
Fast delivery
Worldwide shipping