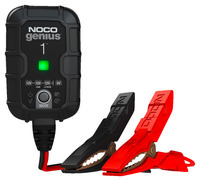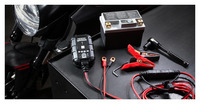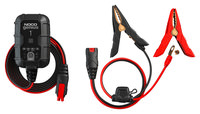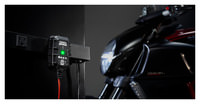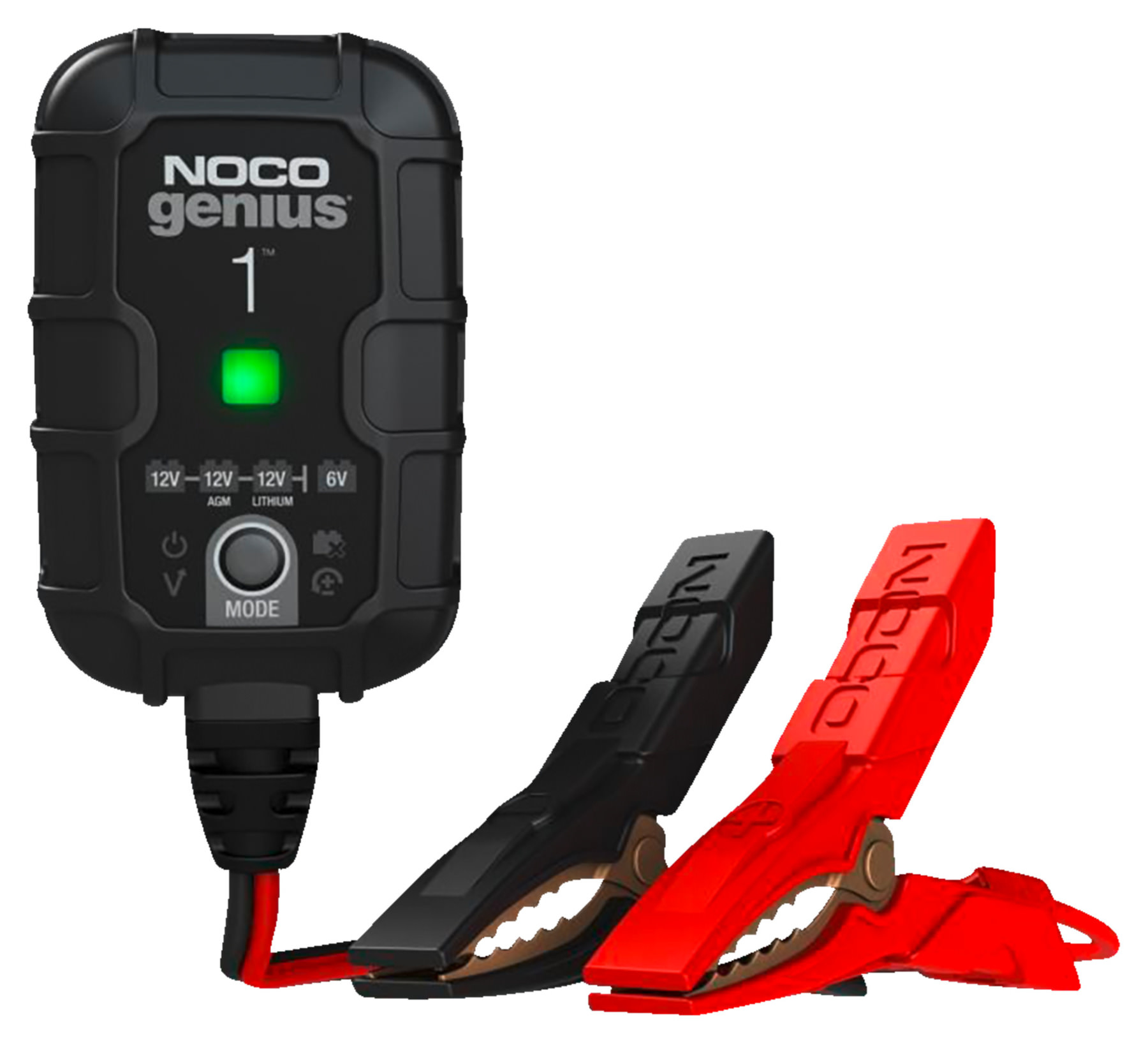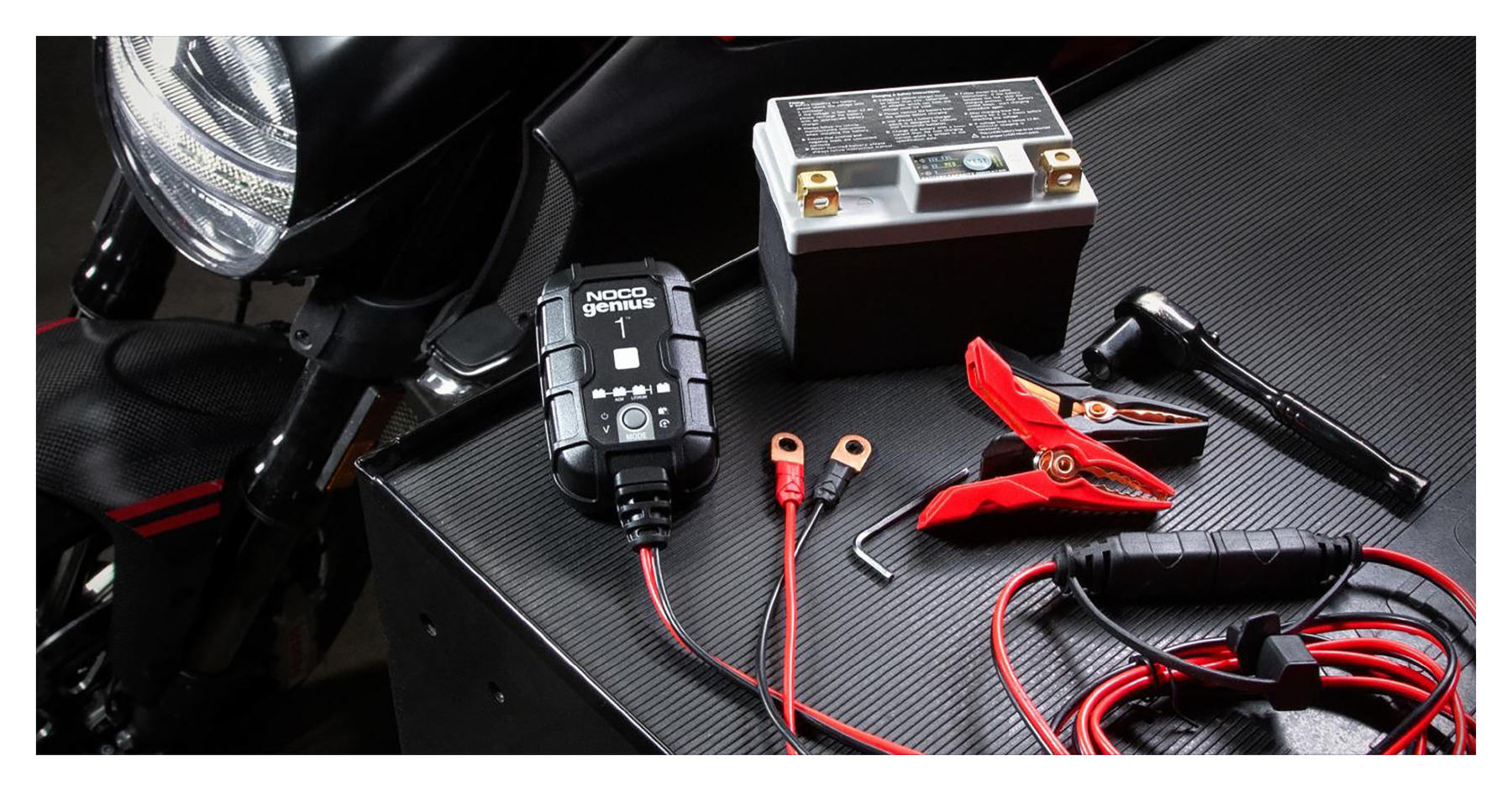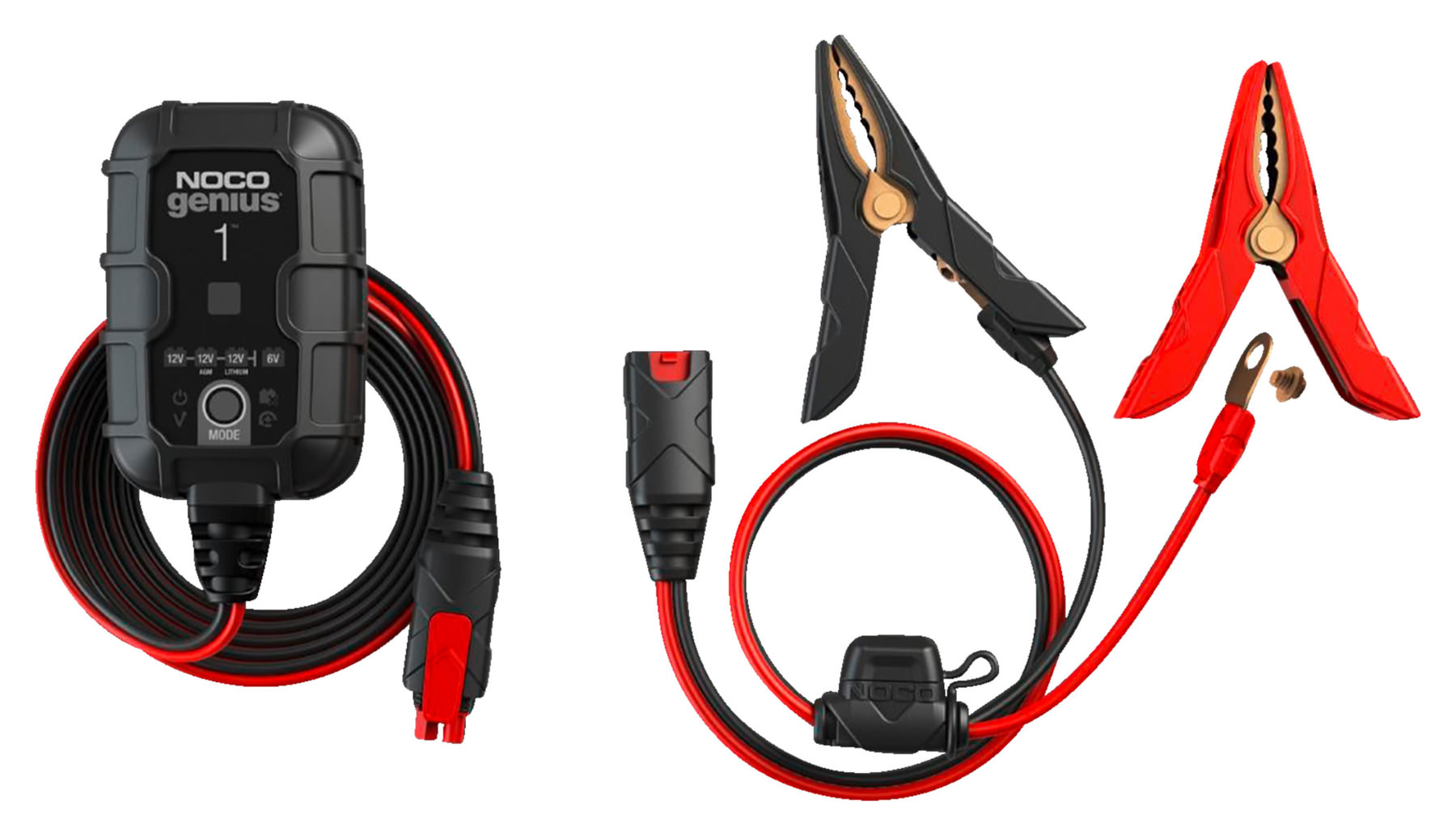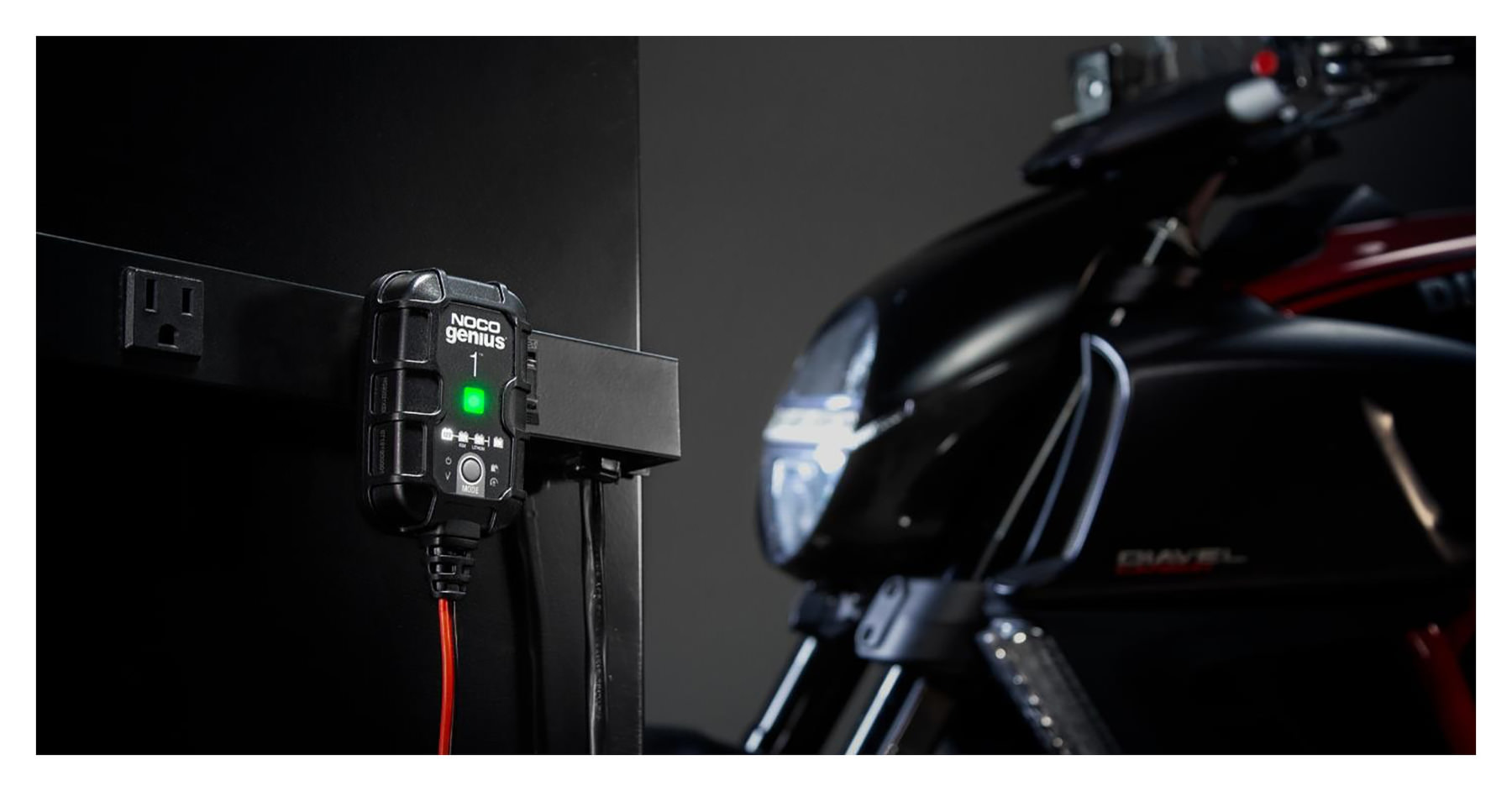 NOCO GENIUS1 6V/12V 1A
SMART BATTERY CHARGER
You have placed the following items in the shopping basket:
NOCO GENIUS1 6V/12V 1A
SMART BATTERY CHARGER
The NOCO *Genius 1* is a compact, versatile and powerful vehicle battery charger. It is multi-voltage capable
designed for a wide range of chemical and battery types and can charge both 6 V and 12 V batteries of all types, including wet, gel, AGM, lithium-ion and maintenance-free batteries. The charging current of 1Ampere is available for 6 V and 12 V. A charge retention function is also integrated in the NOCO *Genius 1*.

One of the special features of the *Genius 1* is that it can recharge "empty" batteries (with only 1 volt left) capacity. You can also manually recharge even completely flat batteries (down to 0 volts) with the innovative Force mode, which allows more control.

Technical data:
Mains voltage AC: 120-240 VAC, 50-60Hz
Output voltage: 15 watts max.
Charging current: 1 A (12 V), 1 A (6 V)
Operating temperature: -20° to +40° C (-4° to +104° F)
Storage temperature: -30° to +60° C (-22° to +140° F)
Low voltage detection: 1V (12V), 1V (6V)
Back discharge current: < 0.5 mA
Battery capacity: up to 30 mAh, compatible with all battery sizes
Dimensions (L x W x H): approx. 9 x 6 x 3 cm
Weight: approx. 0.350 kg
Further specials:
integrated desulphurisation mode for most corroded batteries via self-recognition by means of intelligent diagnostic indicators
integrated temperature sensor: checks the ambient temperature, regulates the charging process. This prevents overcharging in high ambient heat and undercharging in cold temperatures
allows charging in all weather conditions
24/7 capable. Can stay plugged in 24/7 without overcharging
Automatically returns to the last selected mode
Battery clamps with precision profiles
reduce heat generation
Removable integrated eyelets for permanent attachment to the battery
Scope of delivery:
NOCO *GENIUS1* battery charger with interchangeable connector plug.
Battery clips with integrated eyelets
User manual and warranty information
WEEE-Reg.Nr.: DE 65 34 31 11
Write a review for NOCO GENIUS1 6V/12V 1A
We offer you the opportunity to rate products purchased from Louis and to share your experiences with them publicly.

To ensure that your objective and truthful report will be really beneficial to all readers, please observe the following rules.


Please only rate products that you have personally used for their intended purpose.
Please give reasons for your positive and negative criticisms. Only then will they benefit other customers and allow us to improve the product if necessary.
Please don't copy content that has already been published elsewhere. It's your personal experience which counts.
Data protection: Please don't include your own and other people's addresses, telephone numbers or URLs or even the names of third parties (people as well as companies) in your review.
In your product review, please don't make comparisons with third party product ranges. Regardless of whether you judge these positively or negatively, you, or we as operators of this online shop, would be violating competition law.
Fair play: Please follow these rules so that we don't have to shorten or delete your rating.
Your product rating has been saved. It will be displayed in a few minutes
Your previous input will be lost!
Do you really want to cancel your entry?
+400 brands
2-year right of return
Fast delivery
Worldwide shipping